A low taper fade is a popular haircut option for guys who choose to look neat and dapper. As it creates a clean and elegant silhouette, you can never go wrong with it. Besides, getting a taper fade low means that you are free to pair it with any hairstyle on top, from a short cropped top to a long comb over. Last but not least, there are no limits for a low taper in terms of hair texture, as it is suitable for straight and curly locks and anything in between. Need a bit of inspo to update your current haircut? You are sure to find it here.
Short Low Taper Fade
If you want to keep it simple, then there is no need to reinvent the wheel. Go for a short taper low fade haircut, which nevertheless turns out looking sharp and impactful. No wonder that with a short low taper fade black male haircuts can be spotted so often. Together they create a perfect combination.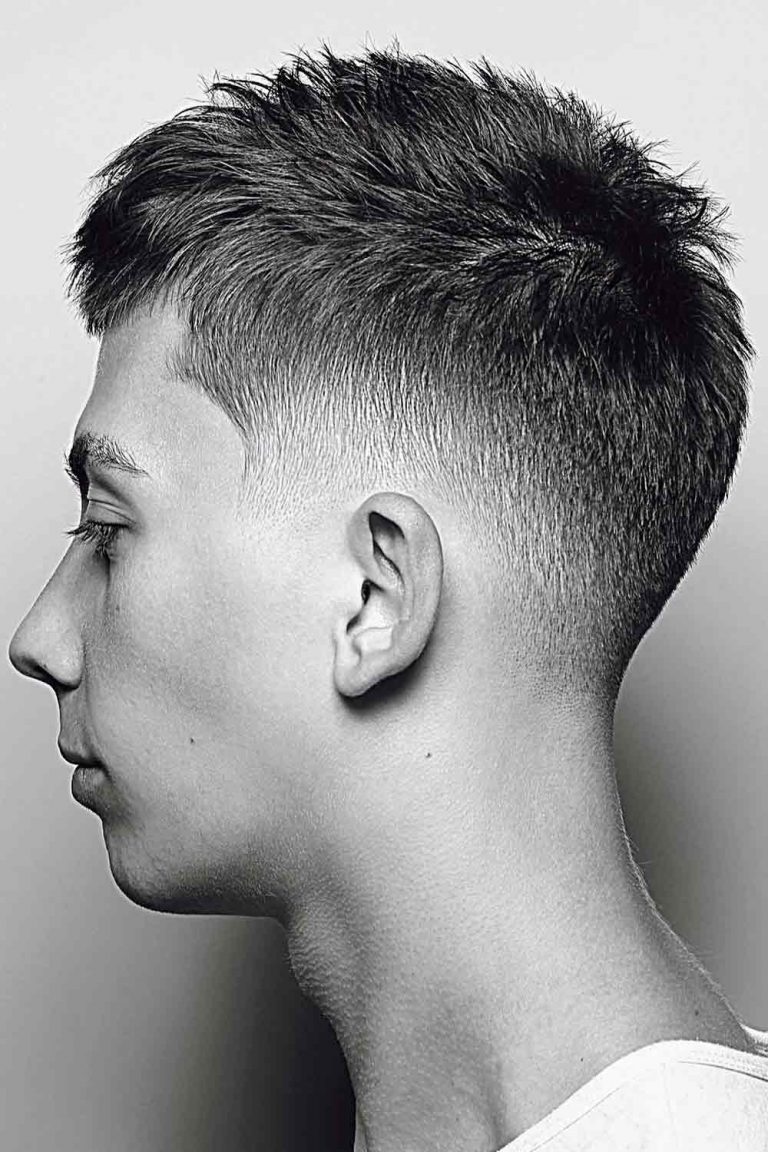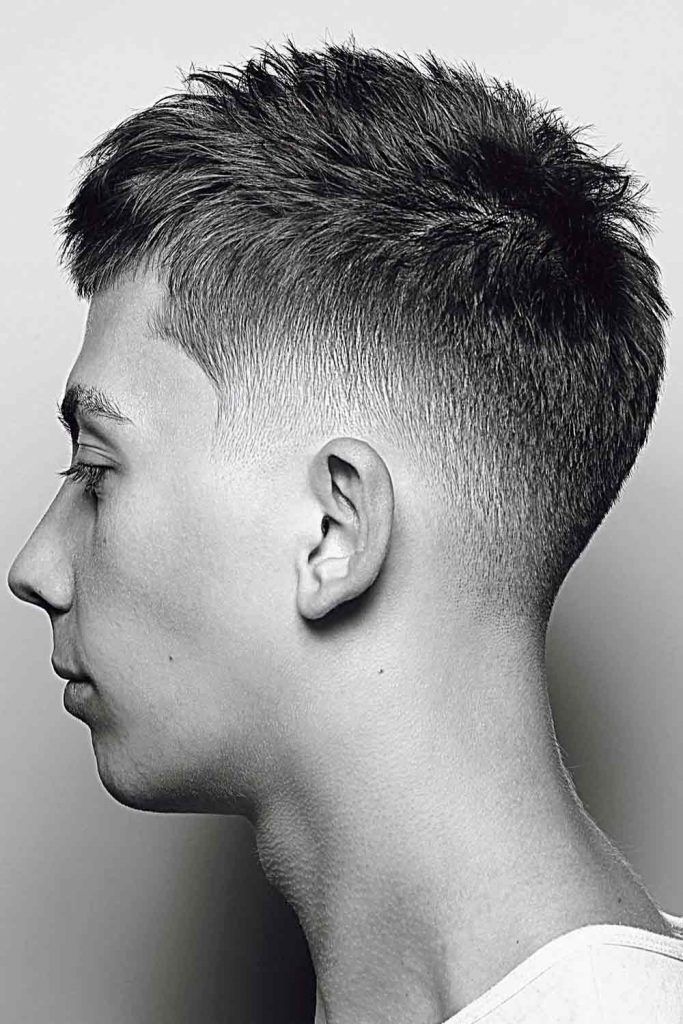 Source: @a.nizhnick via Instagram
Long Hair Low Taper Fade
In case you prefer longer hair, you can complement it with a taper fade haircut. So as not to make a too harsh contrast between the sides and the top, consider a low taper fade. Since it still takes off pretty much hair from the sides, you will achieve a tidy and natty appearance.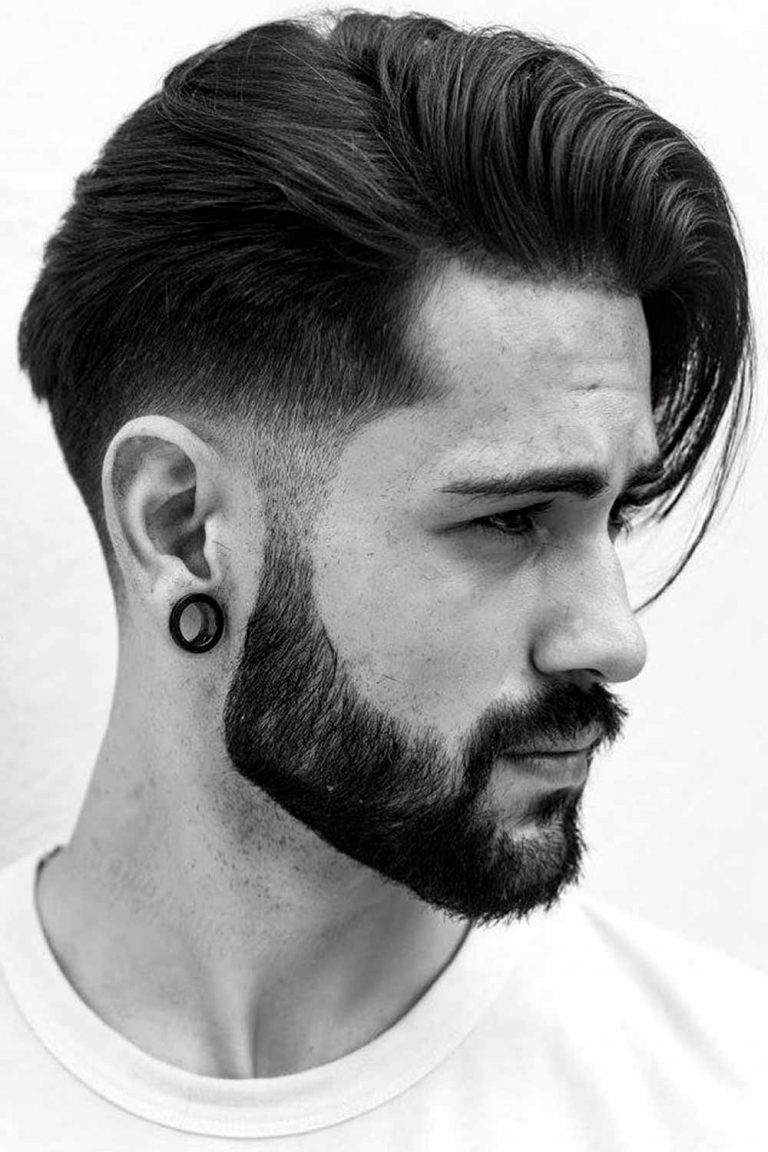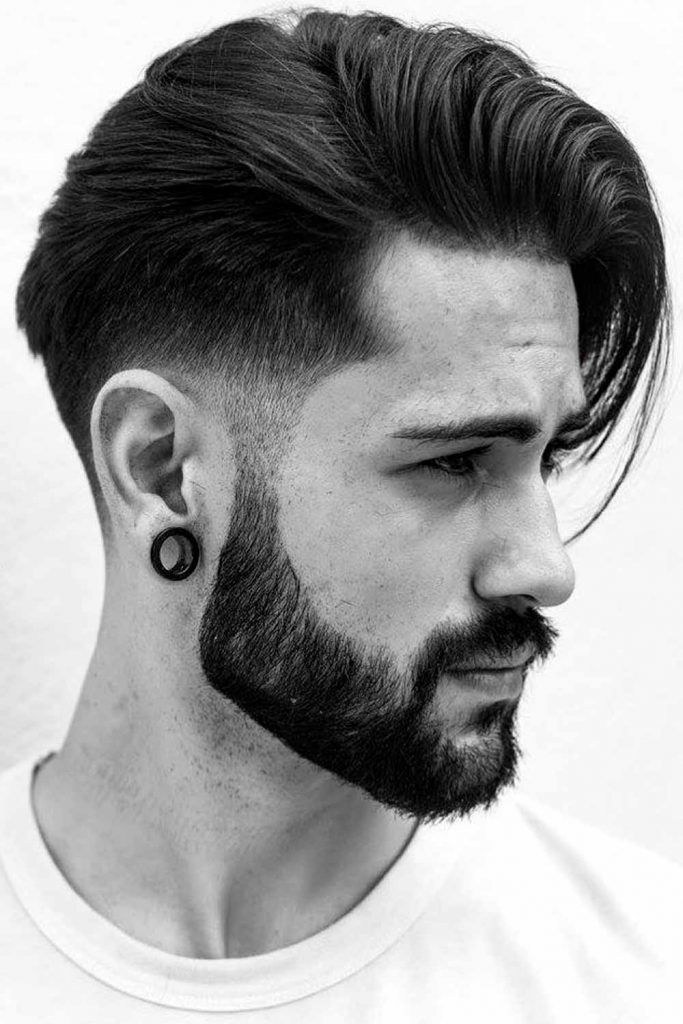 Source: @r.braid via Instagram
Low Taper Fade Curly Hair
Struggle to tame your curls? No need to rush with trimming them all off. It is better to buzz the sides and back instead. With a low taper curly hair gains more definition and emphasis. Though, the profile is kept groomed and classy.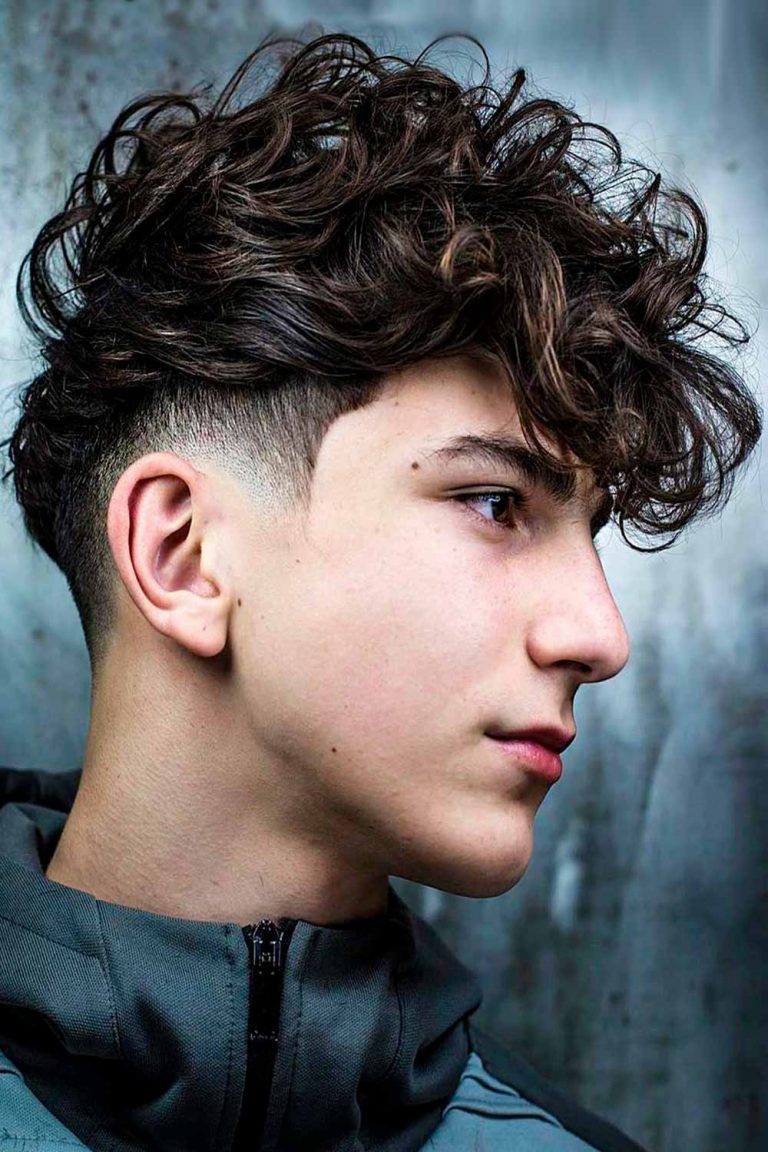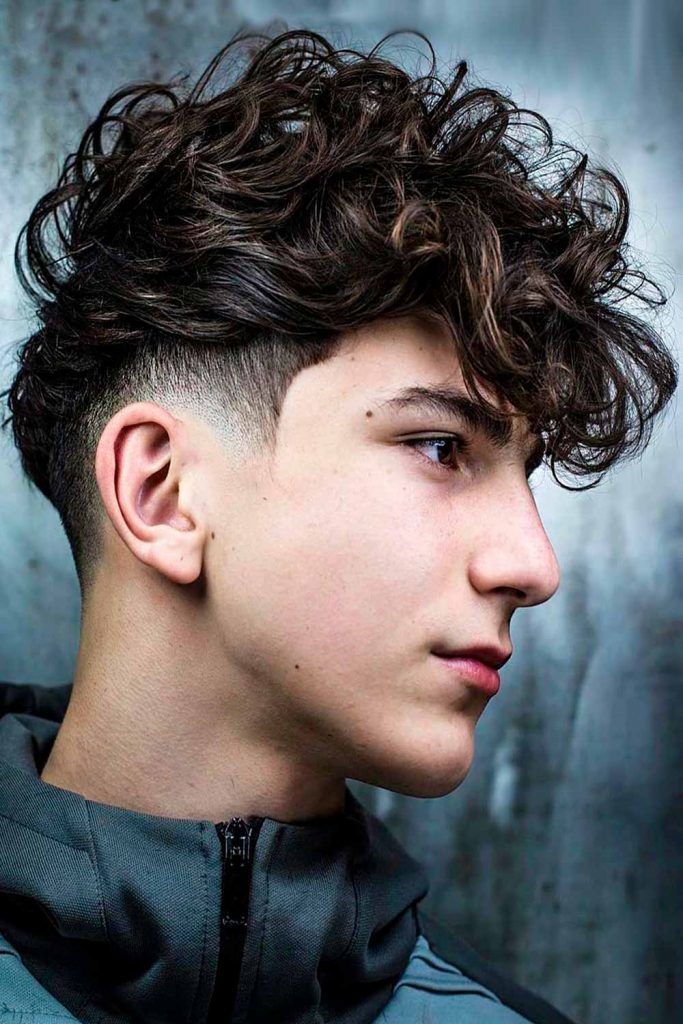 Source: @r.braid via Instagram
Wavy & Messy Low Taper
Because the sides are so well trimmed, you can style the top a little messy without worrying that it will give an unkempt impression. This is a great hairdo for guys with wavy hair, as it allows you to enhance your hair texture while still looking in check. To create the hairstyle, all you need to do is to tousle the locks on top with a tad of a hair styling product to your taper haircut.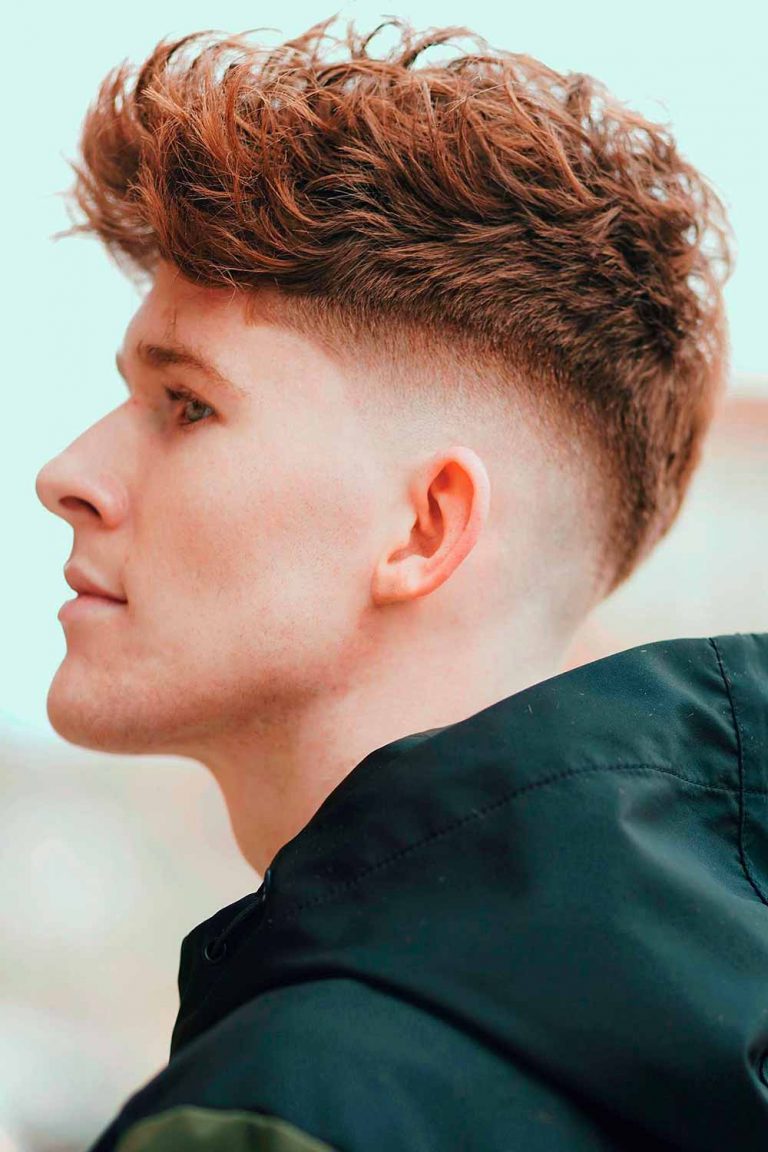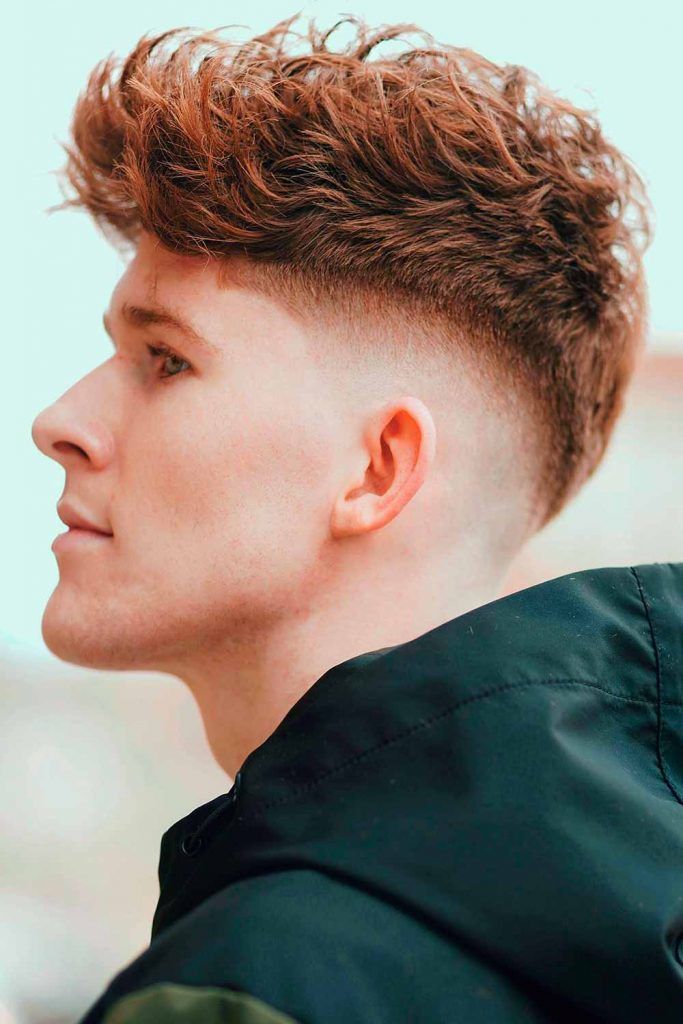 Source: @z_ramseyvia Instagram
Clean Side Part
When you need a hairstyle that would be appropriate in any ambiance, a low temp fade with a side part is your way to go. It does not require much effort to get, while the maintenance is relatively easy too. Yet, the final result exceeds all your expectations.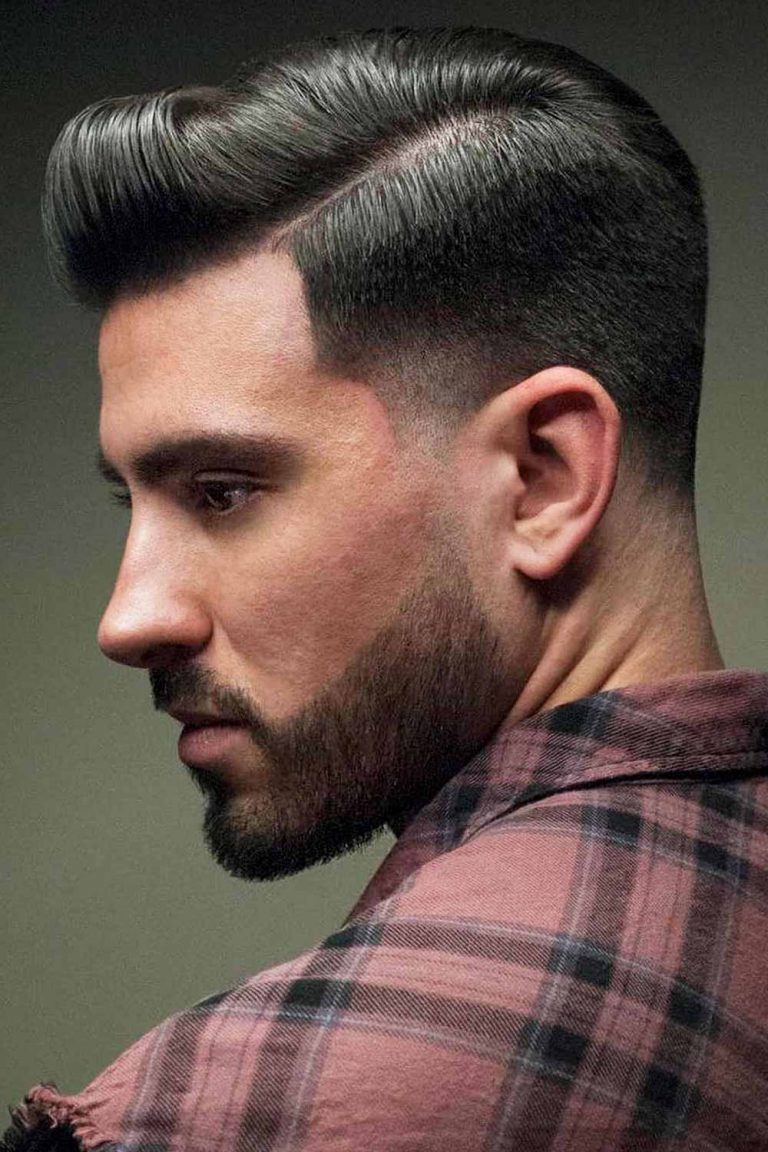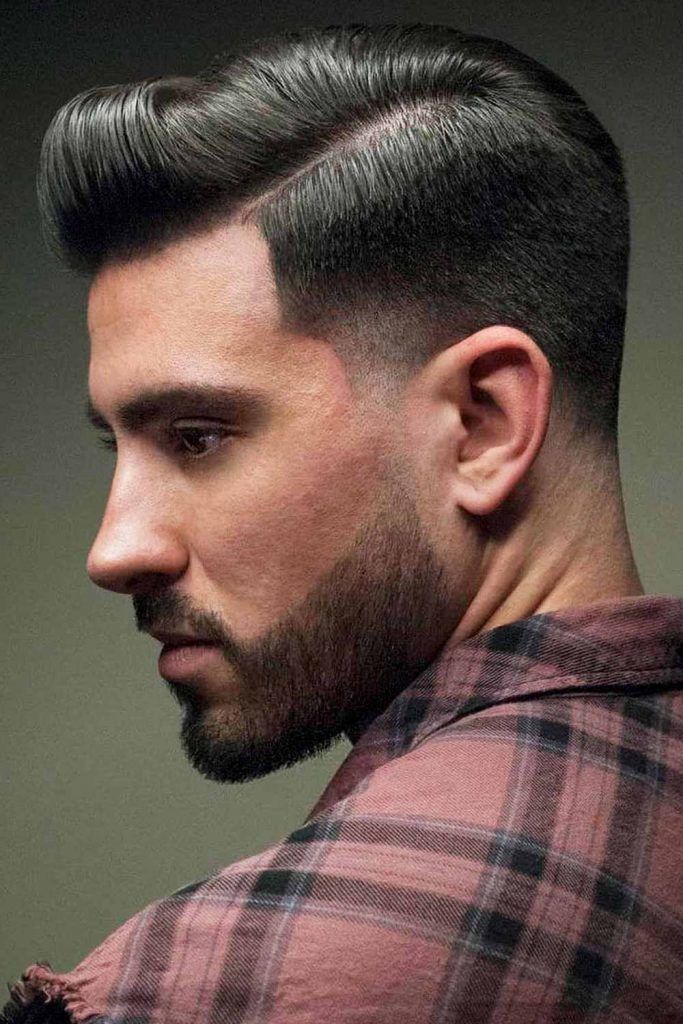 Source: @r.braid via Instagram
Quiffed Taper Low Fade Haircut
Those who wear a quiff may want to complement their haircut with a taper fade. In this way, they will bring more attention to the top and make the quiff a focal point of the whole look. If you are not planning to make it overly bold and high contrast, then opt for a low tapered fade cut.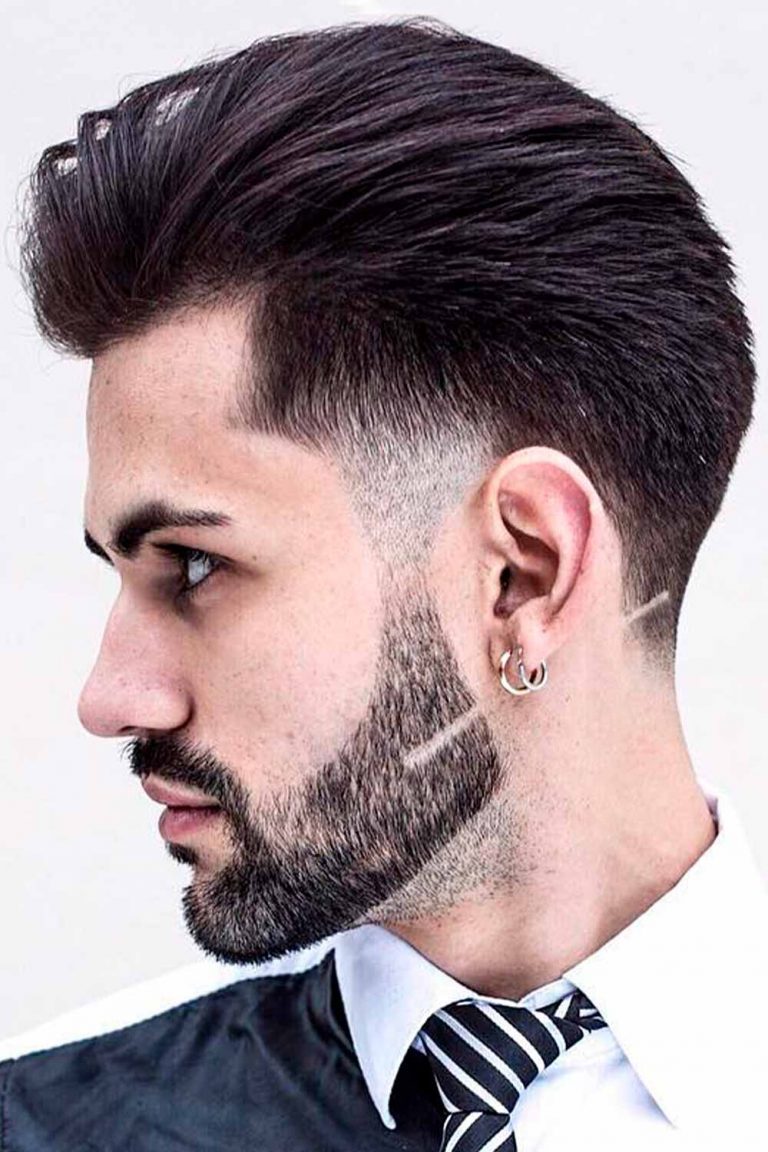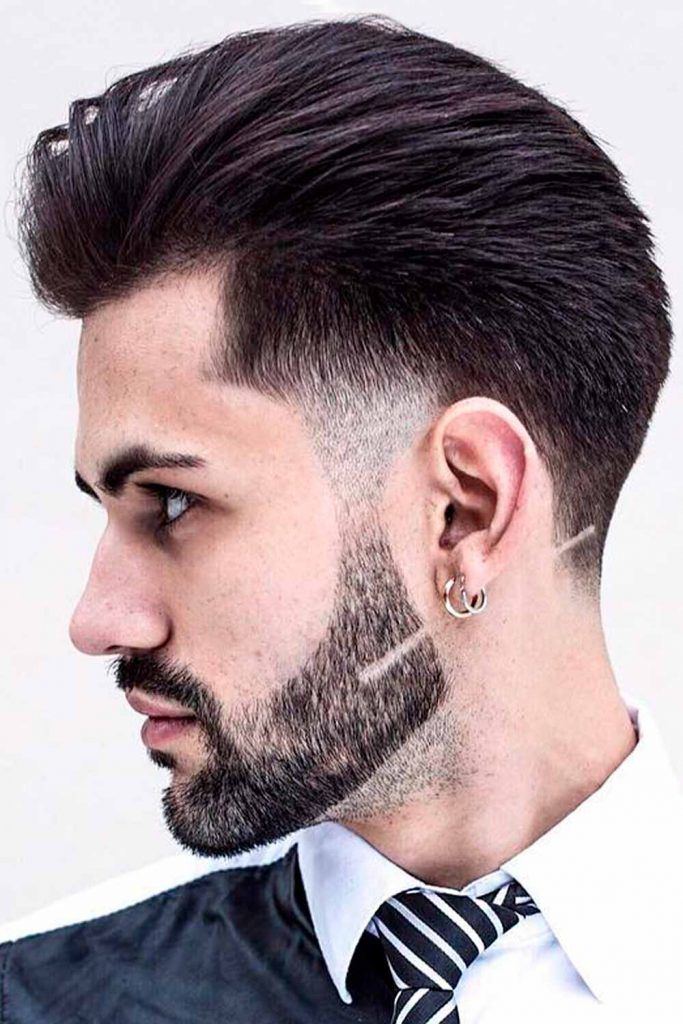 Source: @r.braid via Instagram
Low Taper Fade Black Man
It comes as no surprise that with a low taper fade black male hair looks especially good. Thanks to your pronounced hair texture, the hairstyle always appears defined. For an extra sharpness to the low taper fade black man can incorporate a line up along the forehead and temple hairline.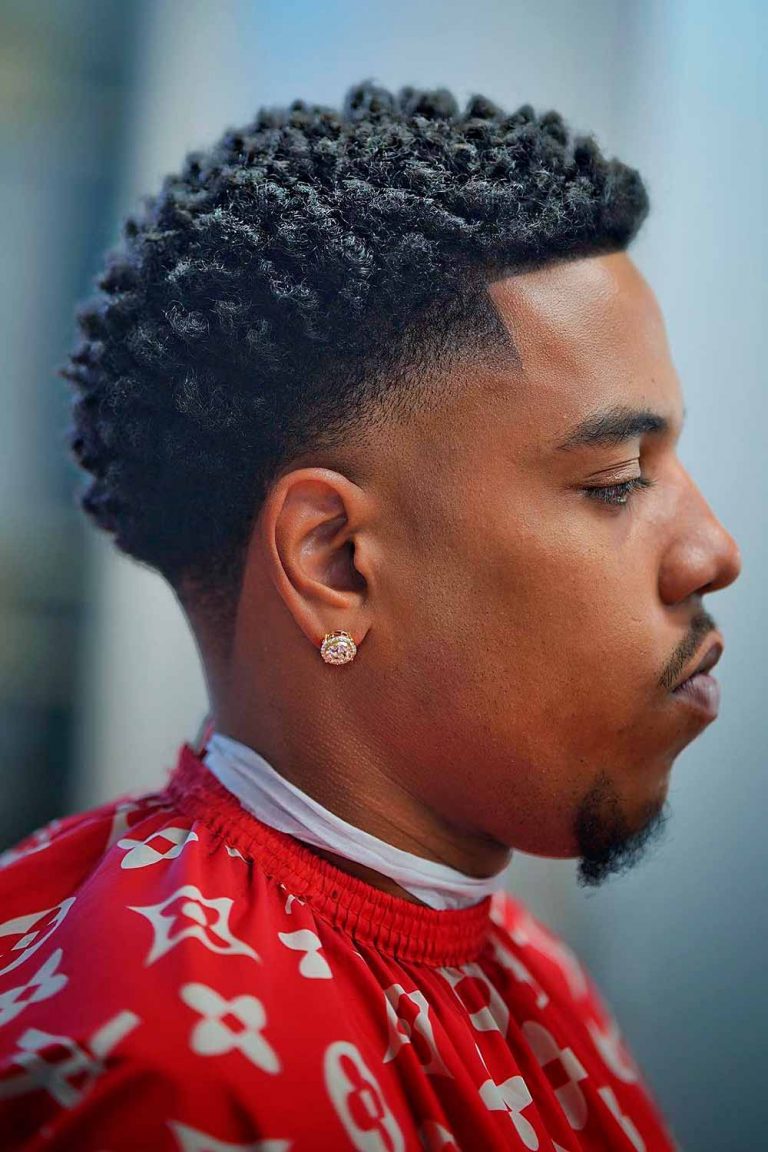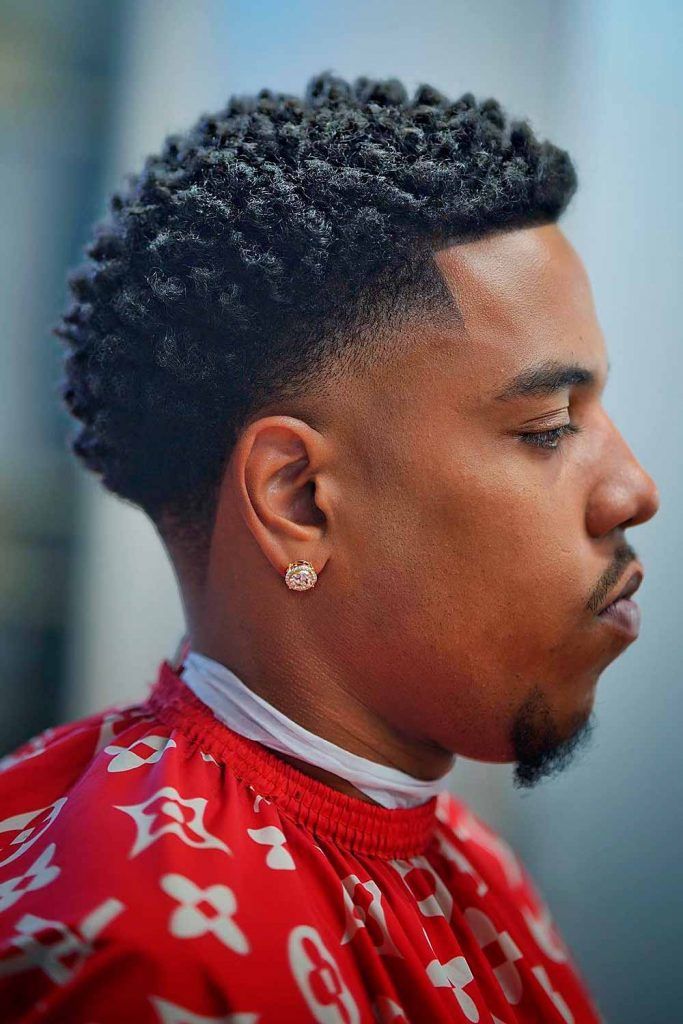 Source: @nickthebarber via Instagram
Pompadour Low Fade Taper
Are you a guy who prefers classic hairstyles, such as a pompadour? As it suggests wearing long hair low taper fade is almost a must for you. It can be seamlessly blended into the top, which you will then style into an ample pomp. And this is how you give a more traditional hairstyle a modern twist.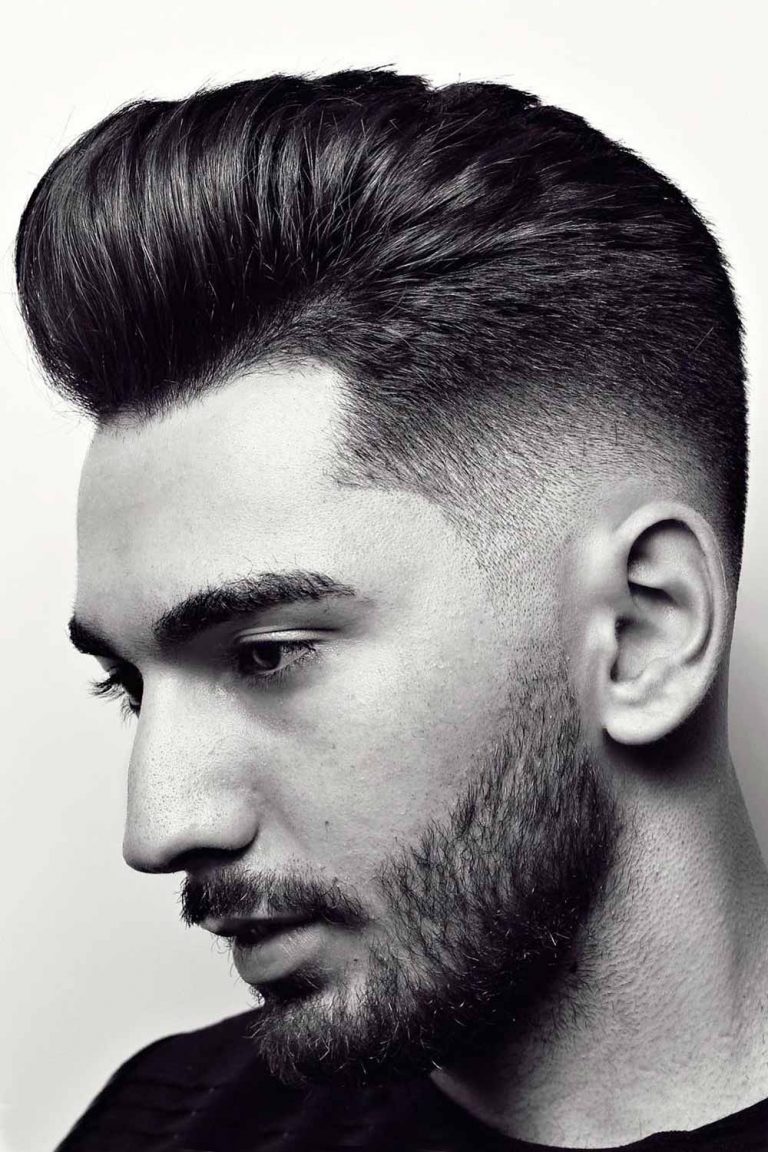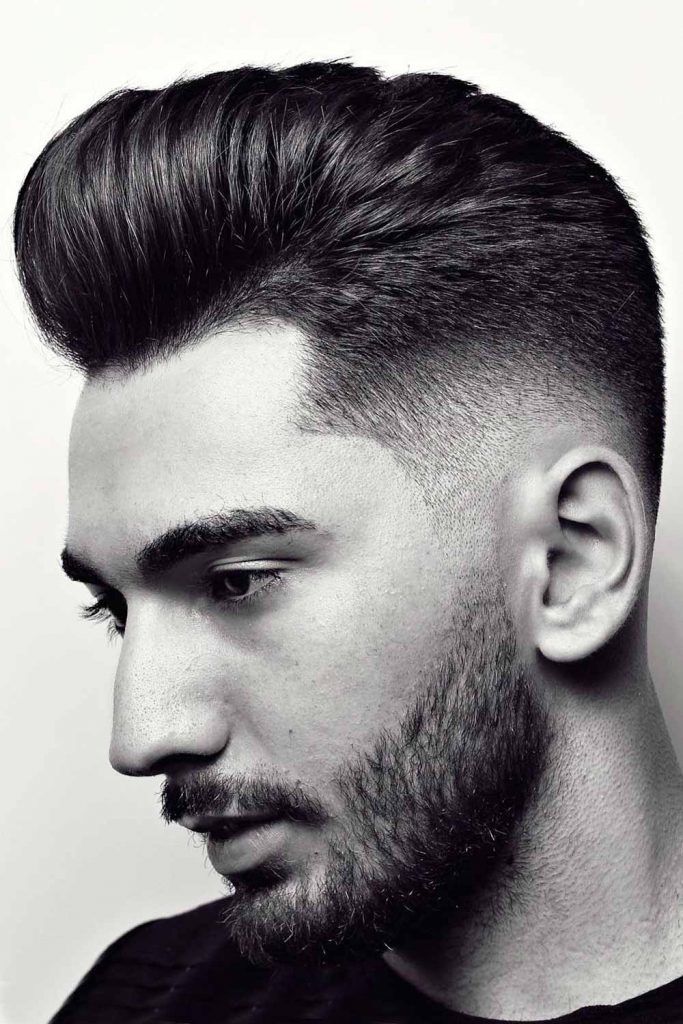 Source: @a.nizhnick via Instagram
Voluminous & Curly Low Taper Fade Haircut
As we already mentioned, for a low taper curly hair is one of the best textures to work with. It makes it possible to shape your curls so that they look voluminous yet groomed. You may need to employ a blow dryer and a hair styling product to keep the hair in place. Or if you choose more effortless hairstyles, then let your curls fall naturally.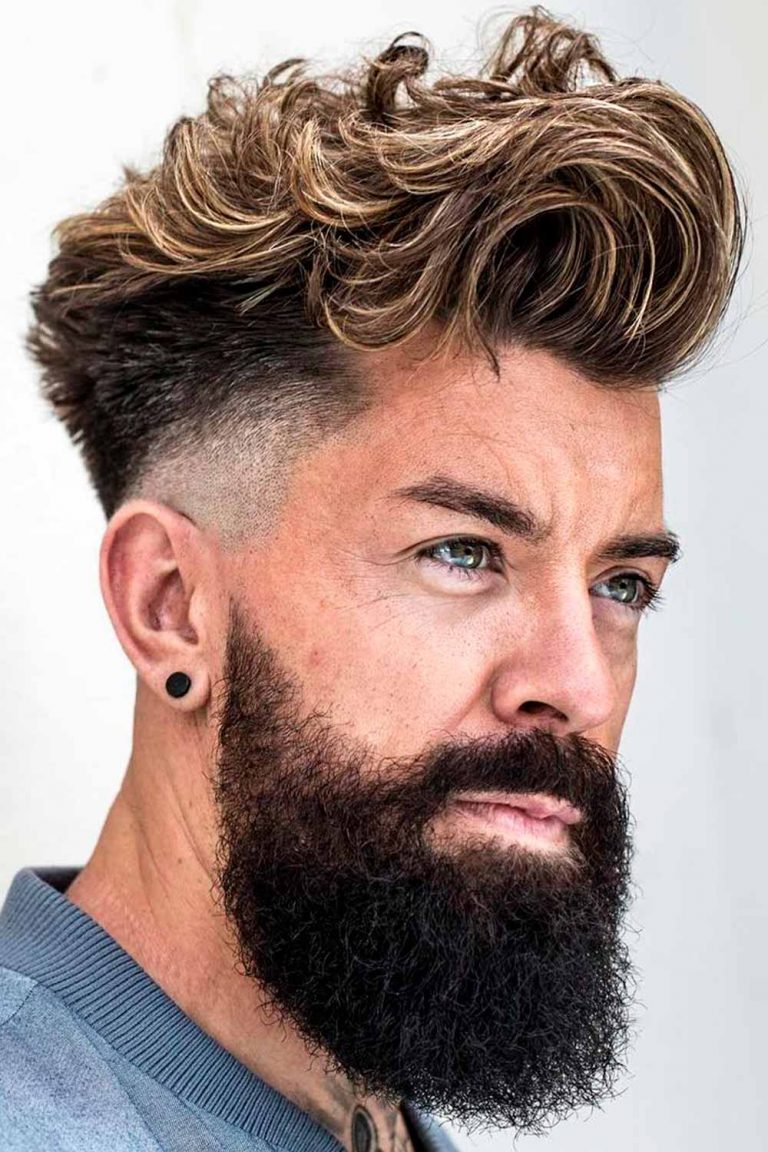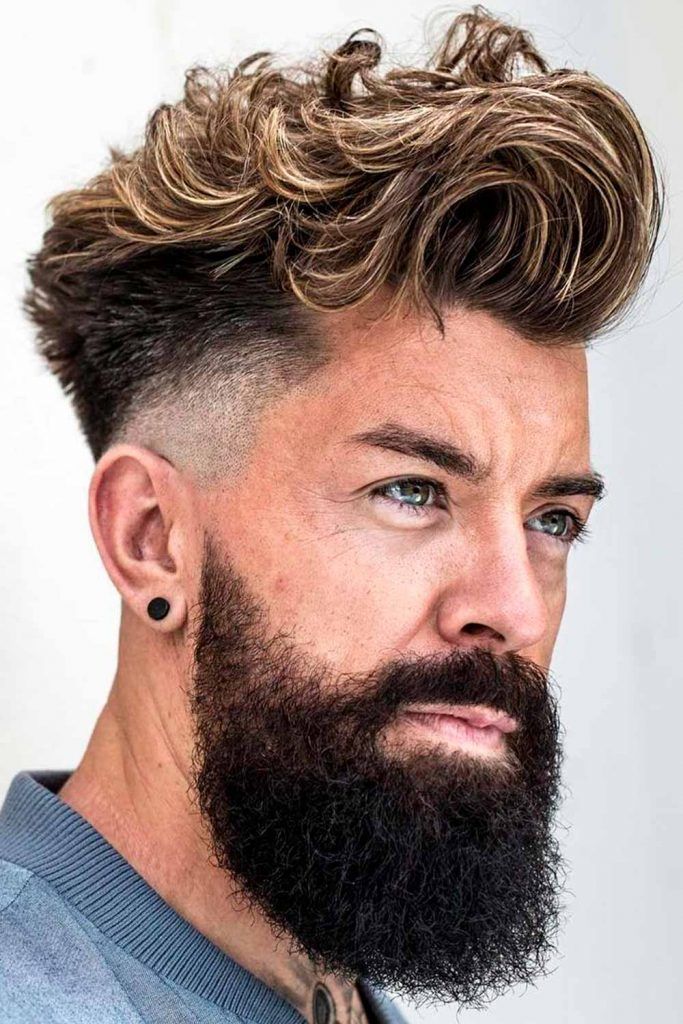 Source: @r.braid via Instagram
Spiky & Messy Low Taper Haircut
Not sure how to make a taper Edgar haircut flattering for you? Get a low fade on the back and sides. Thanks to it, you will be able to style the top messy and spike it up, as the cut itself suggests texturizing the hair on top.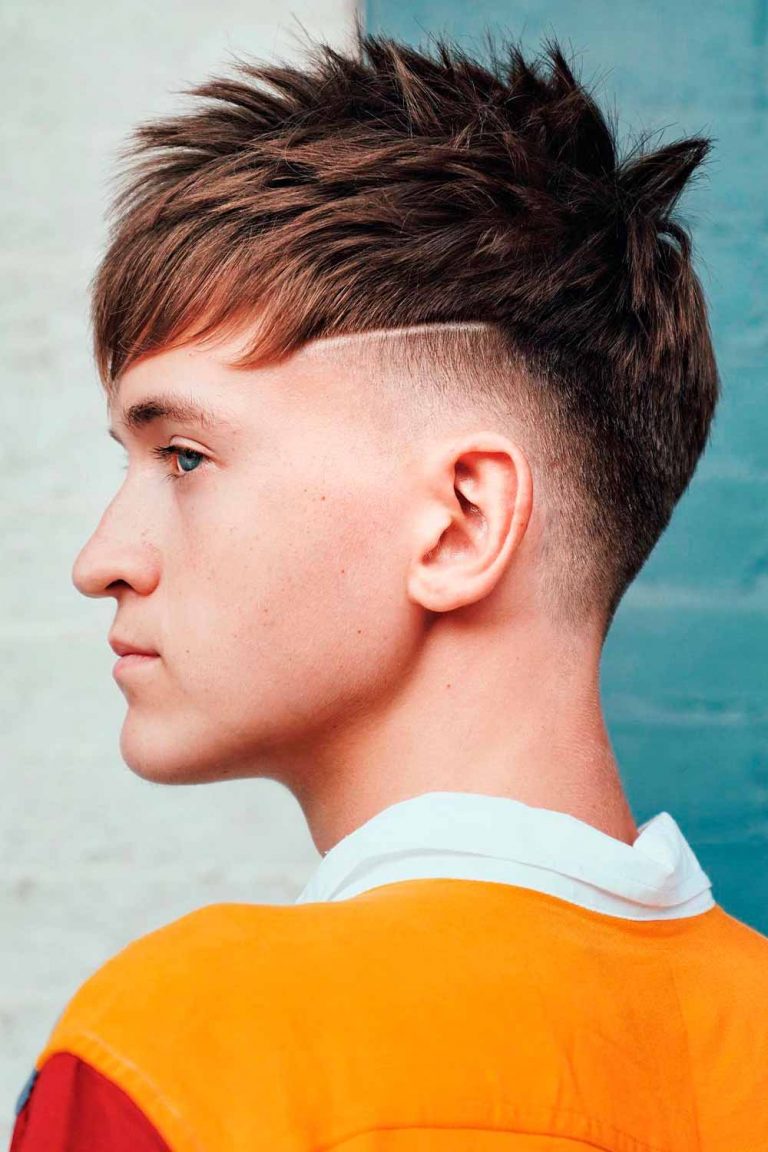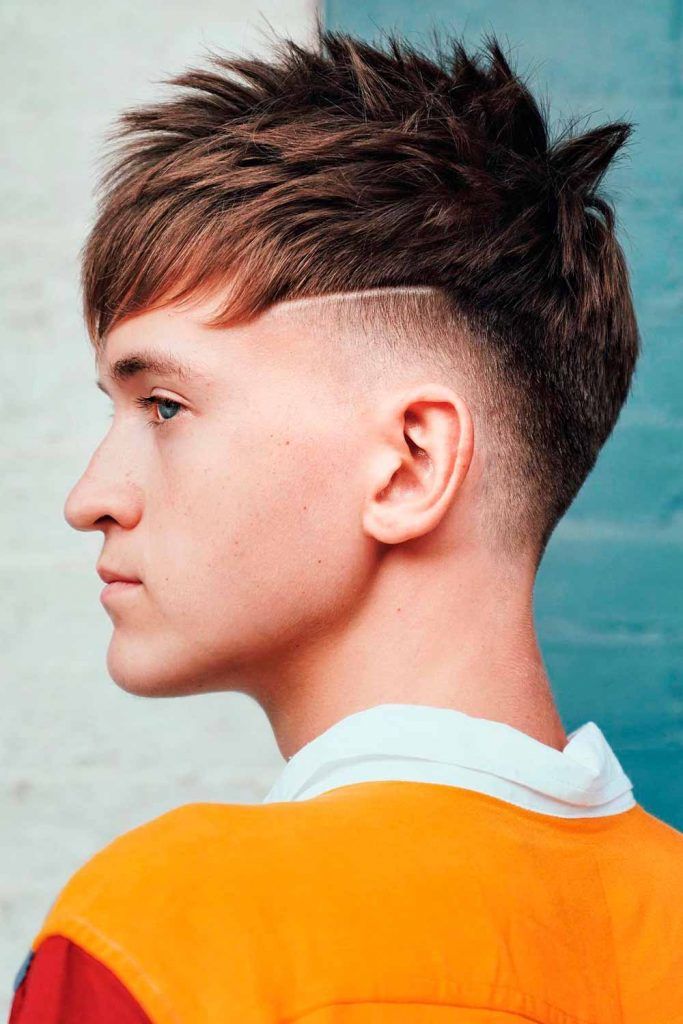 Source: @z_ramsey via Instagram
Clean Faded Neckline + Side Part
To add an emphasis to your haircut, accentuate it with a clean faded neckline teamed with a side part. You can even take it to another level of boldness by going for a hard part. Yet, to keep the hairstyle chiseled, you will need to visit your barber for regular upkeep.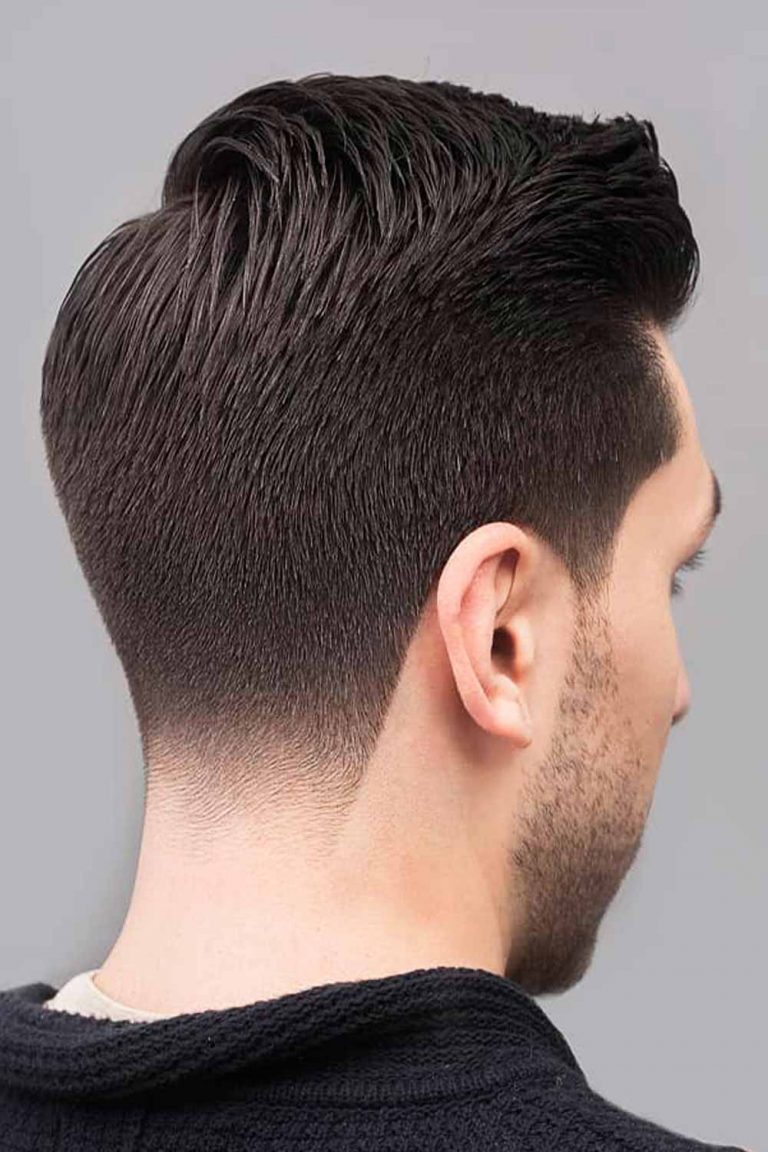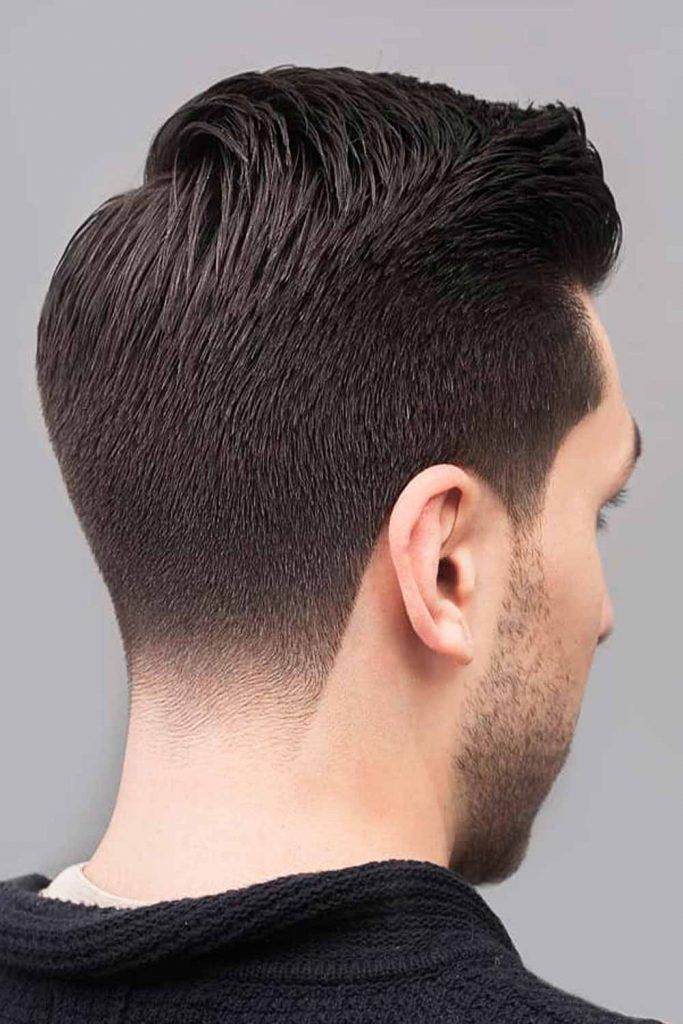 Source: @keller_konturen via Instagram
Curly Side Part
This hair look is a pure definition of a gentleman's hairstyle. With curly long hair low taper fade goes like peanut butter and jelly. But adding a side part is what pulls the look together. If you opt for it, you can rest assured that you will always look your best wherever you go.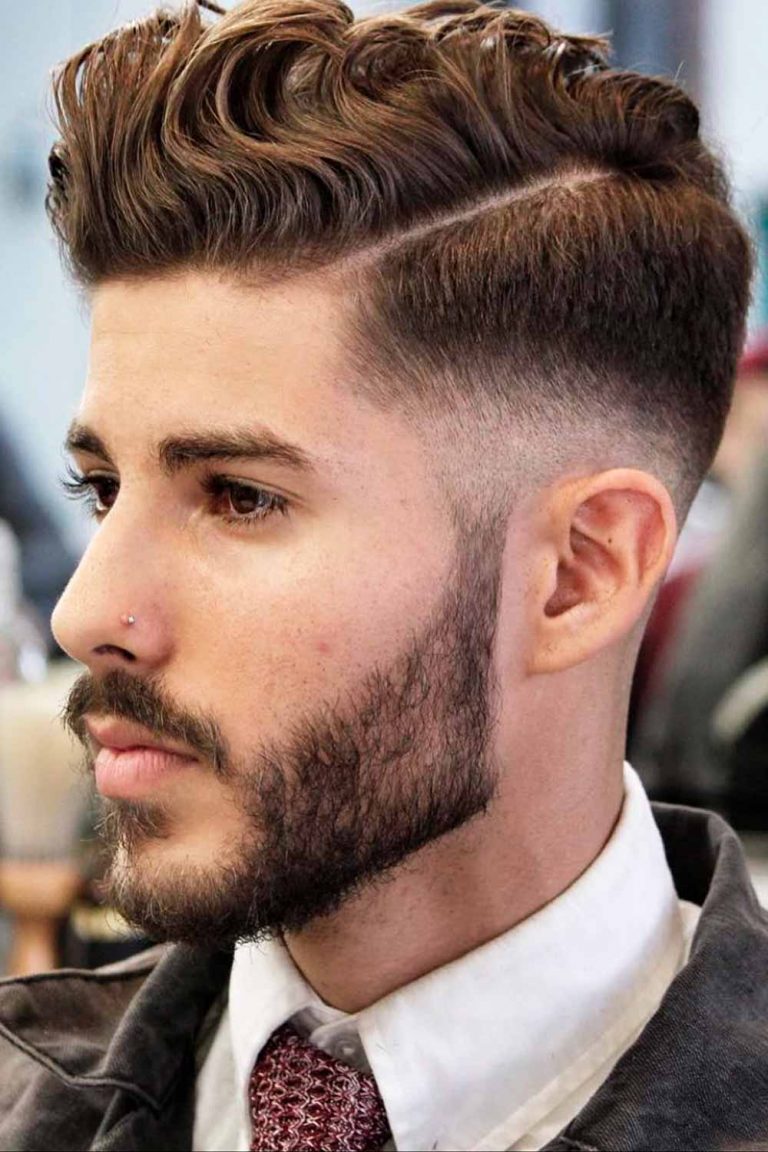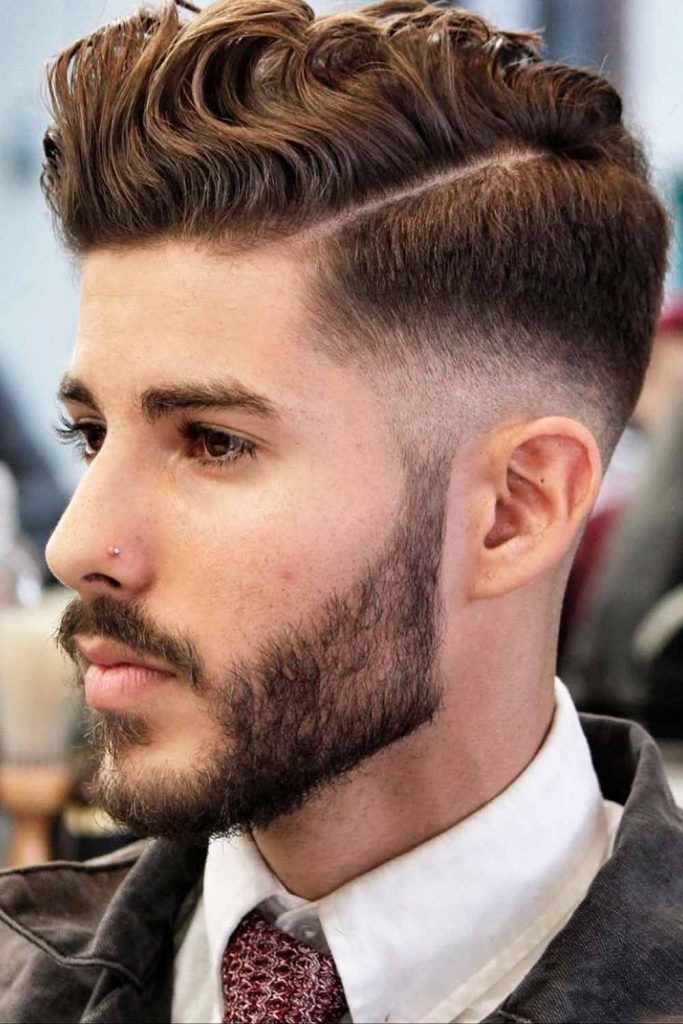 Source: @anthonythebarber via Instagram
Short Brushed Back
Simple does not equal boring. Those who are leaning toward hairstyles that do not take much time to get should take a closer look at a short brushed back 'do. A low tapered fade on the sides will not let it look plain. So, keep that combo in mind.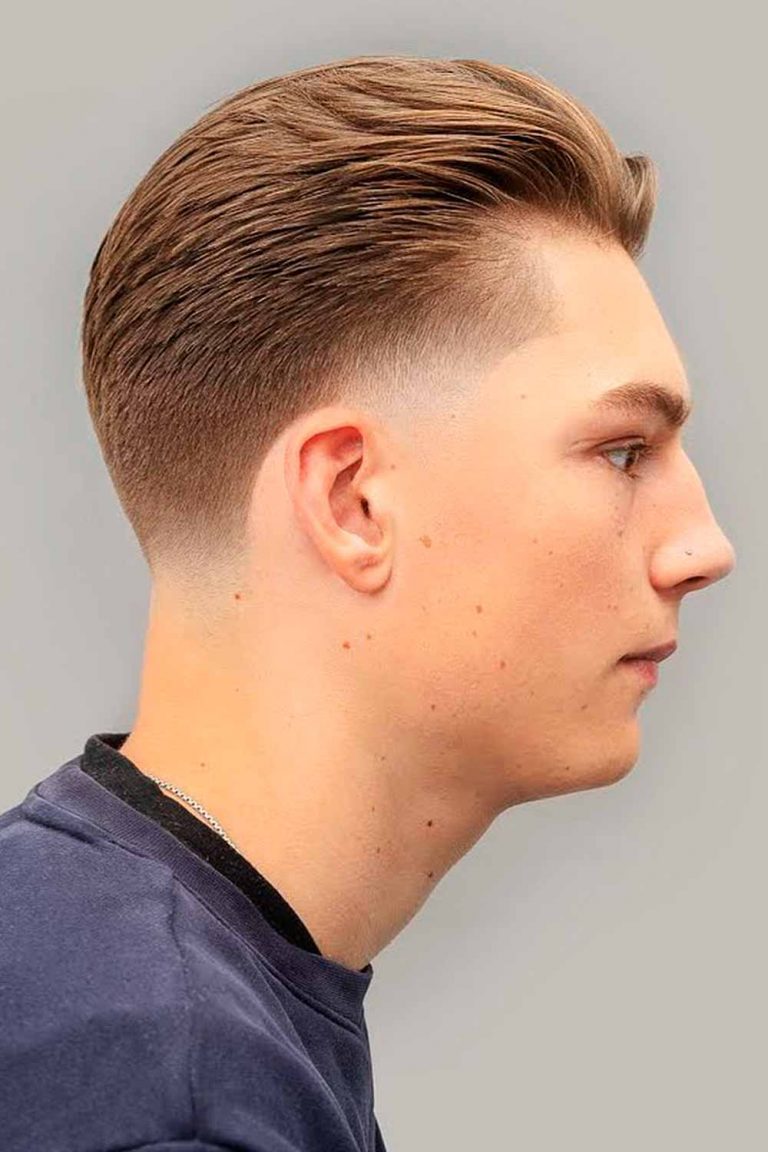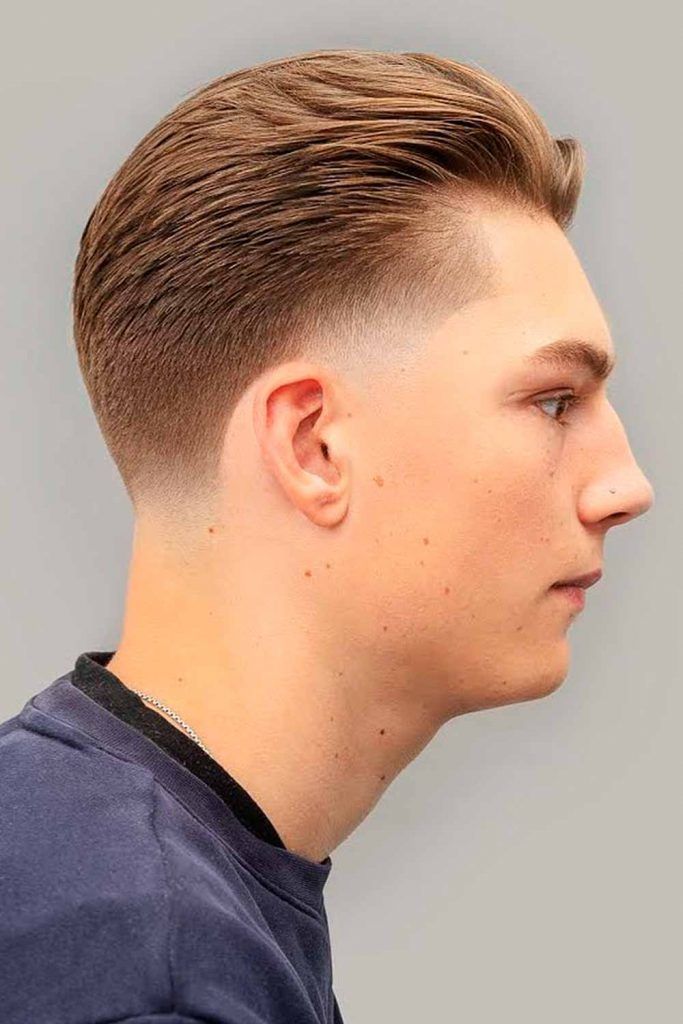 Source: @keller_konturen via Instagram
Messy Brushed Back Bald Taper Fade
If you like to stand out in the crowd, then a low taper fade black male haircut is your sure bet. The top can be styled in a myriad of different ways, from brushed back to messy. And in case you do not want to choose between two limits, a messy brushed back bald taper fade is your golden mean.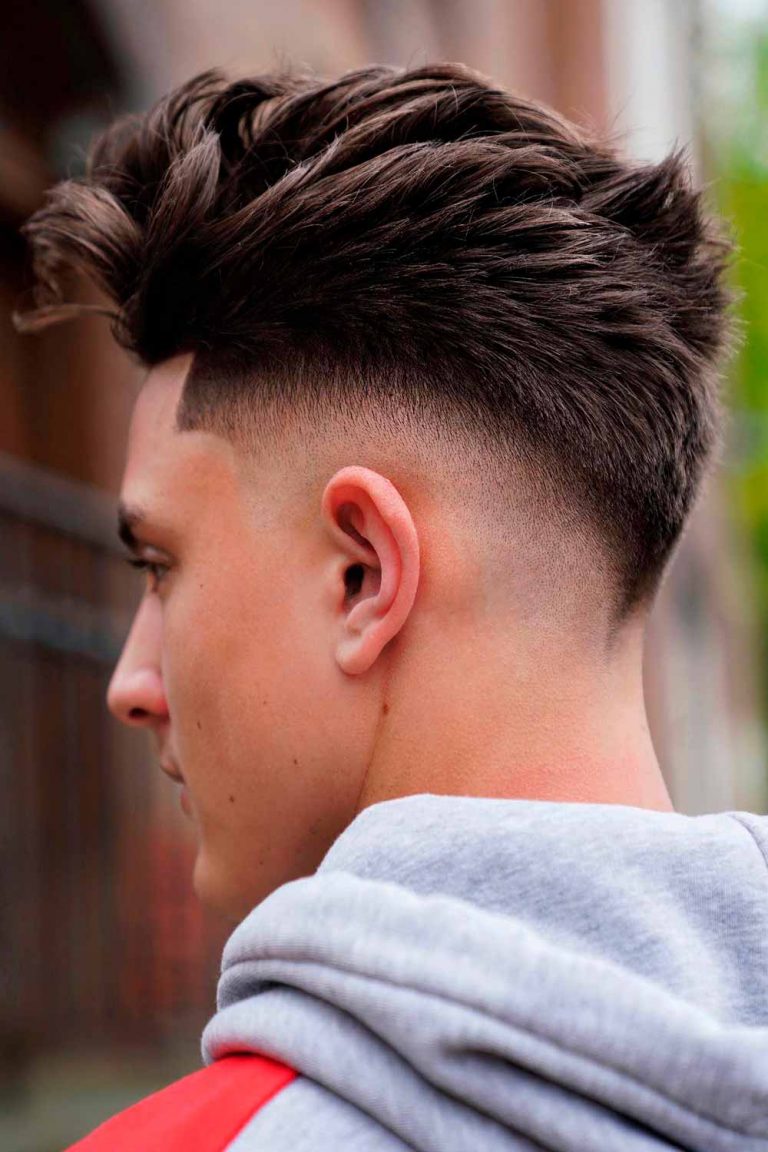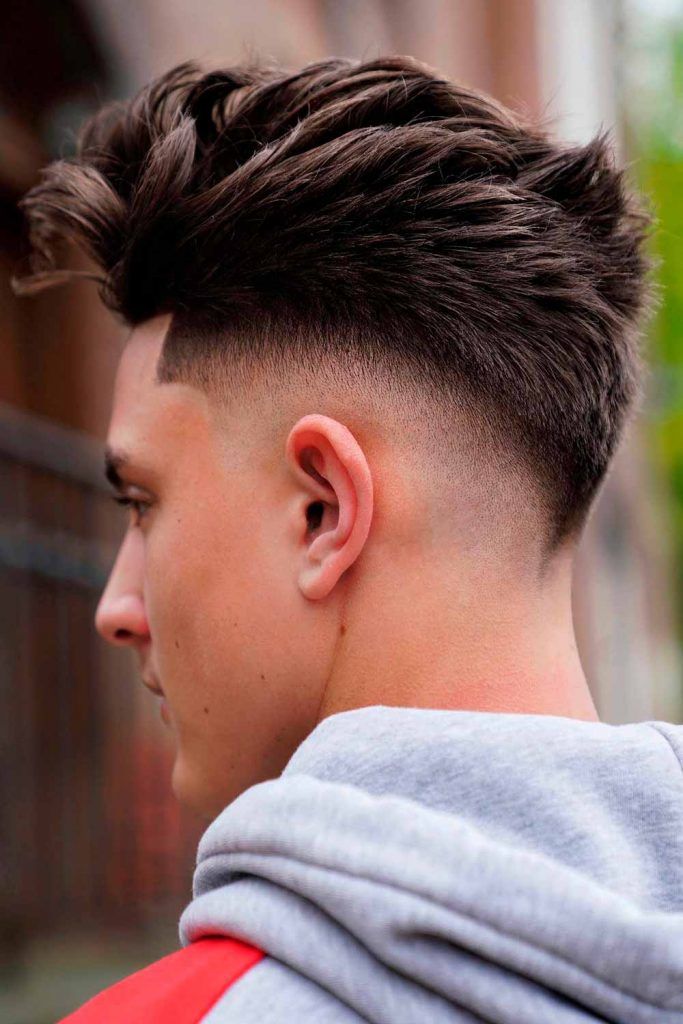 Source: @z_ramsey via Instagram
Low Taper Long Hair Slicked Back
For long hair low taper fade is one of the best accompaniments for good reason. It removes bulk from your sides and back so not only does your hairstyle seem more movable and fresh but it also becomes much easier to maintain. To keep it looking spick and span, style your locks slicked back.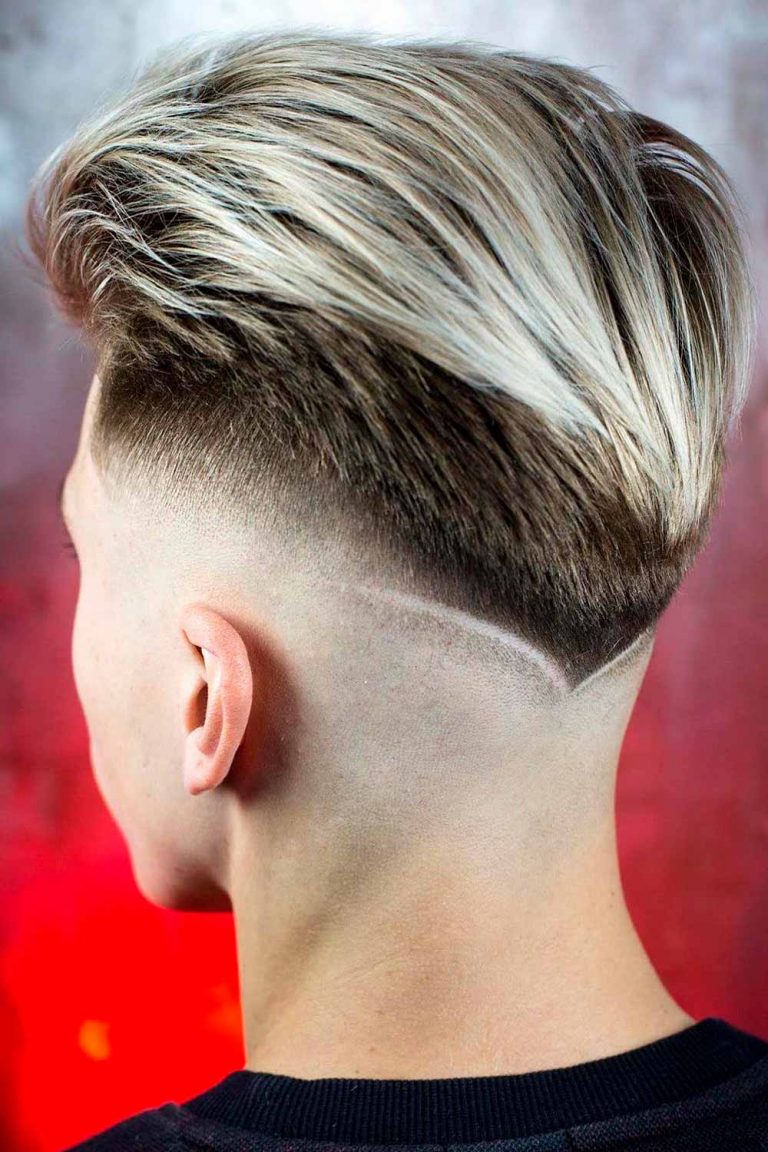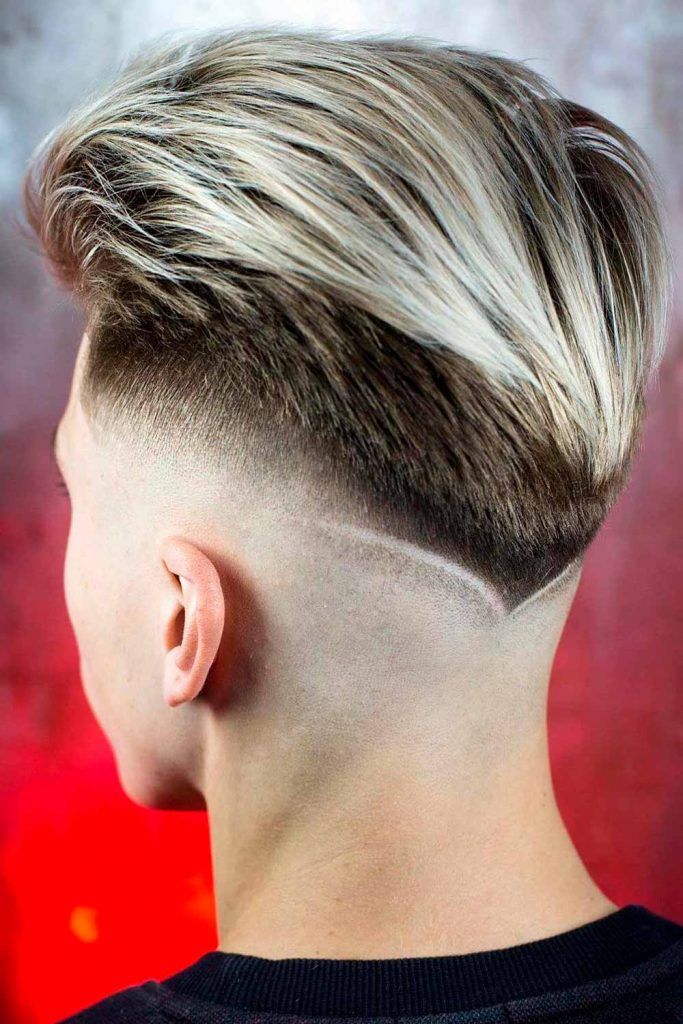 Source: @r.braid via Instagram
We believe there is no need to convince you that you need to get a low taper fade if you have not already. Being one of the most popular ways to accompany a hairstyle, it gives your appearance a chic and smart feel. Hopefully, the mind blowing ideas we have picked out for you above have given you enough inspo for your future hair look.
FAQs
What is a low taper fade?
A low taper fade is a haircut type that implies taking your hair on the sides and back from longer near the ear top area to shorter toward the hairline. As it does not reveal the scalp, it is an ideal option for anyone who prefers low key haircuts.
How do you ask for a low taper fade?
To ask the barber for a low fade haircut taper, you need to tell them that you want a haircut that gradually changes in length starting from the tips of your ears. Since it is a taper fade, not a regular fade, the fading curves around the ears and goes down to the nape. Ideally, your barber should understand what you want by simply naming the cut. But to make sure they get you exactly what you want, it is better to bring an image of the desired look to the barbershop.
What is the difference between a low taper fade and a high taper fade?
The main difference between a high and low fade haircut is that the former looks bold and edgy while the latter comes out reserved and low key. This is because of the way the hair length changes on the back and sides. A low taper fade haircut starts above the ears and gradually decreases in length as it reaches the hairline. A high taper fade begins at the temple or forehead area and finishes before it gets to your ear tips.