If you want to give your haircut a stylish twist, yer without taking it over the edge, a mid taper or is your sure bet. The classic taper involves trimming the hair at the lower border of the ear, providing more length on both sides of the head, while maintaining a neat and tidy appearance near the neck. The mid taper bears a resemblance to the low taper in terms of appearance, but it involves trimming the hair around the upper part of the ear. This results in the creation of a distinct horizontal boundary between the longer hair on top and the shorter cut at the bottom.
It gives your hair look a classic feel, taking the top to the center of attention. Plus, it is really versatile and works for any hair type. Sounds intriguing? Wait no longer to explore our guide for the best ideas.
We may earn money from affiliate links on this page. Please check out our disclosure policy for more details.

Mid Taper Fade
While many confuse these two popular mens haircuts, a fade and a mid taper haircut are not exactly the same. However, they are pretty often paired together to create a stylish and classy look. A medium taper fade works for any hair type and can boost any style of the top.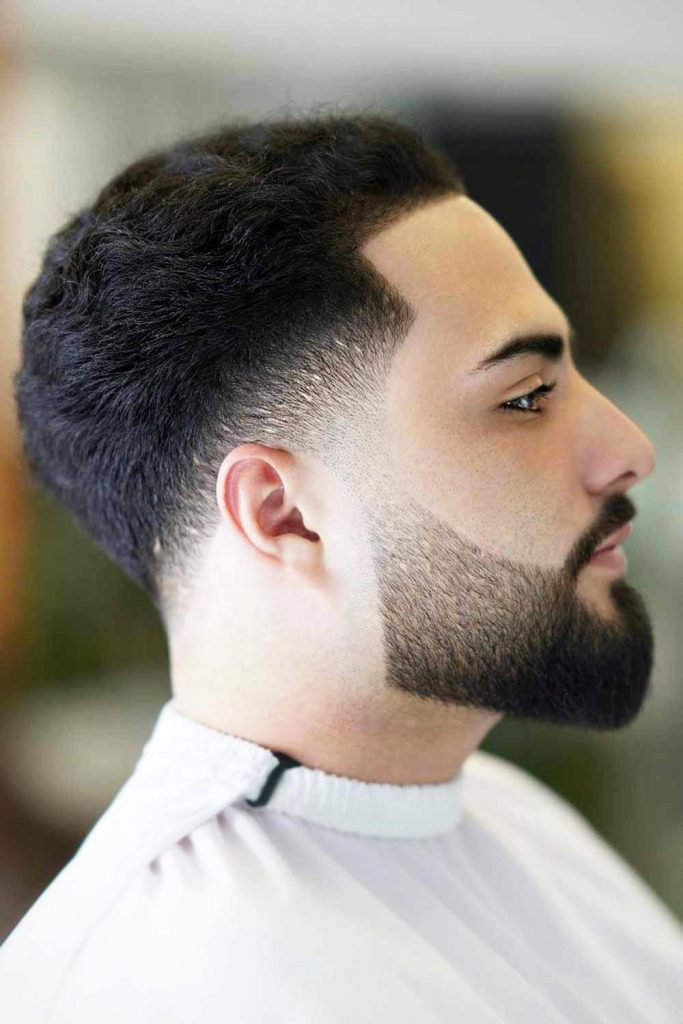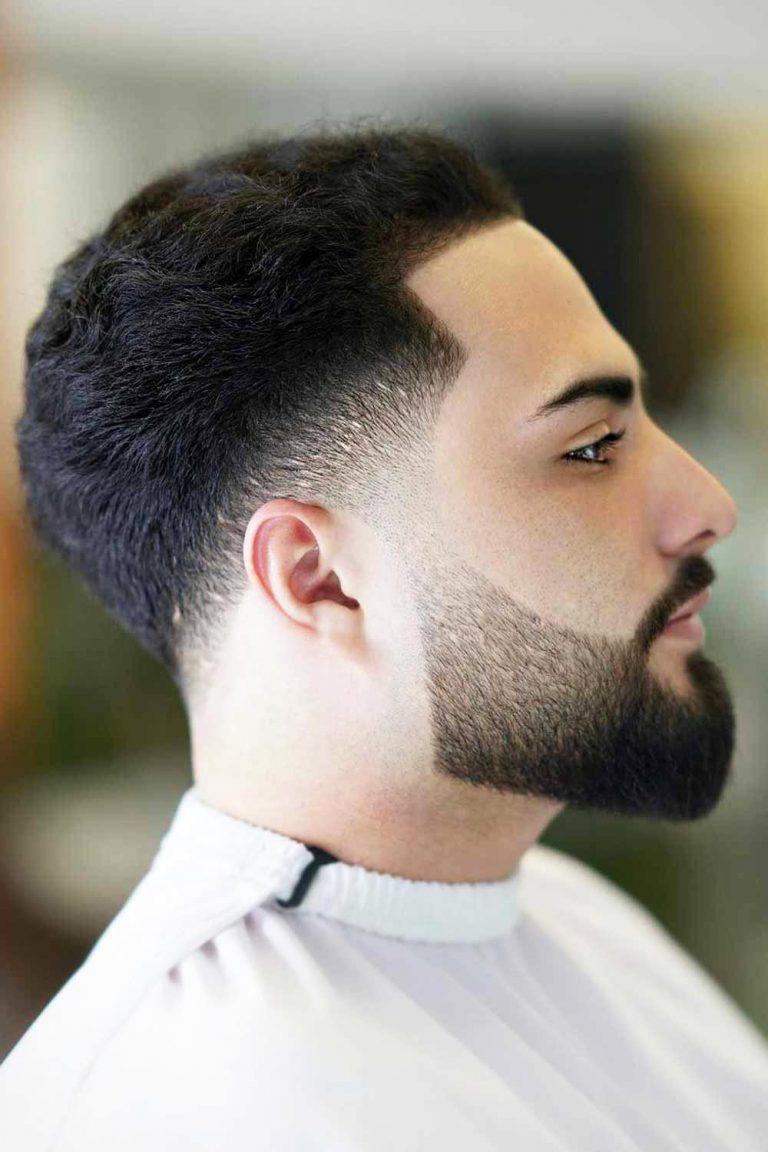 Source:@xbigwesx via Instagram
Mid Taper Mullet
A modern mullet haircut requires shorter hair on the top and back of the head compared to its ancestor. This means that the sides should also incorporate a shorter cut to look striking against the rest of the hair. And here is when a mid tapper cut comes into play. Tapered mullet can remain fashionable despite in 2023 having a length that falls somewhere between short and medium hairstyle.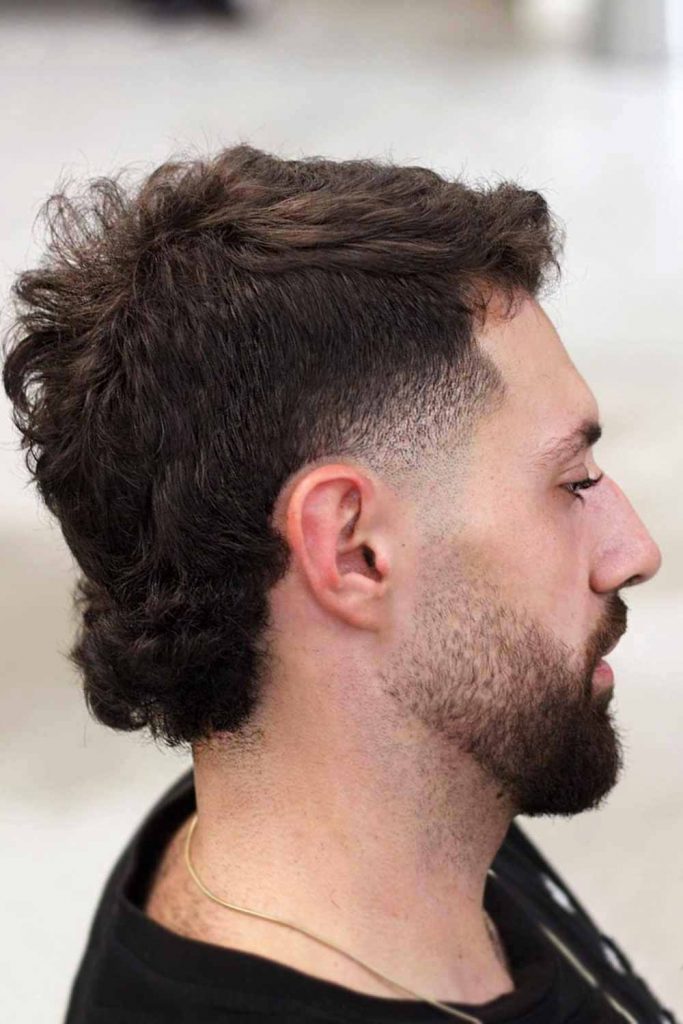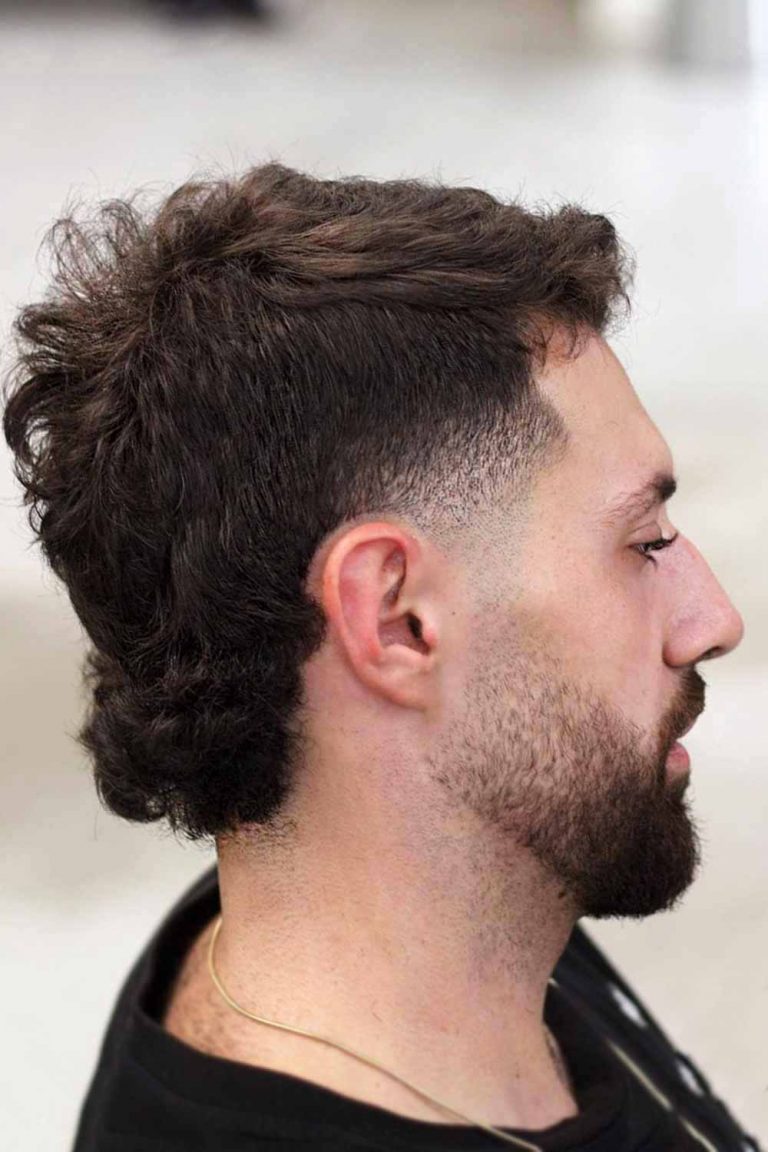 Source:@horatiuthebarber via Instagram
Mid Taper Curly Hair
Curly hair men may often be quite tricky to tame. That is why many guys choose to buzz their locks off. Yet, there is a failsafe way out and that is a curly taper. As it removes a noticeable amount of hair from the sides, it makes your kinks much easier to maintain.
Source: @horatiuthebarber via Instagram
i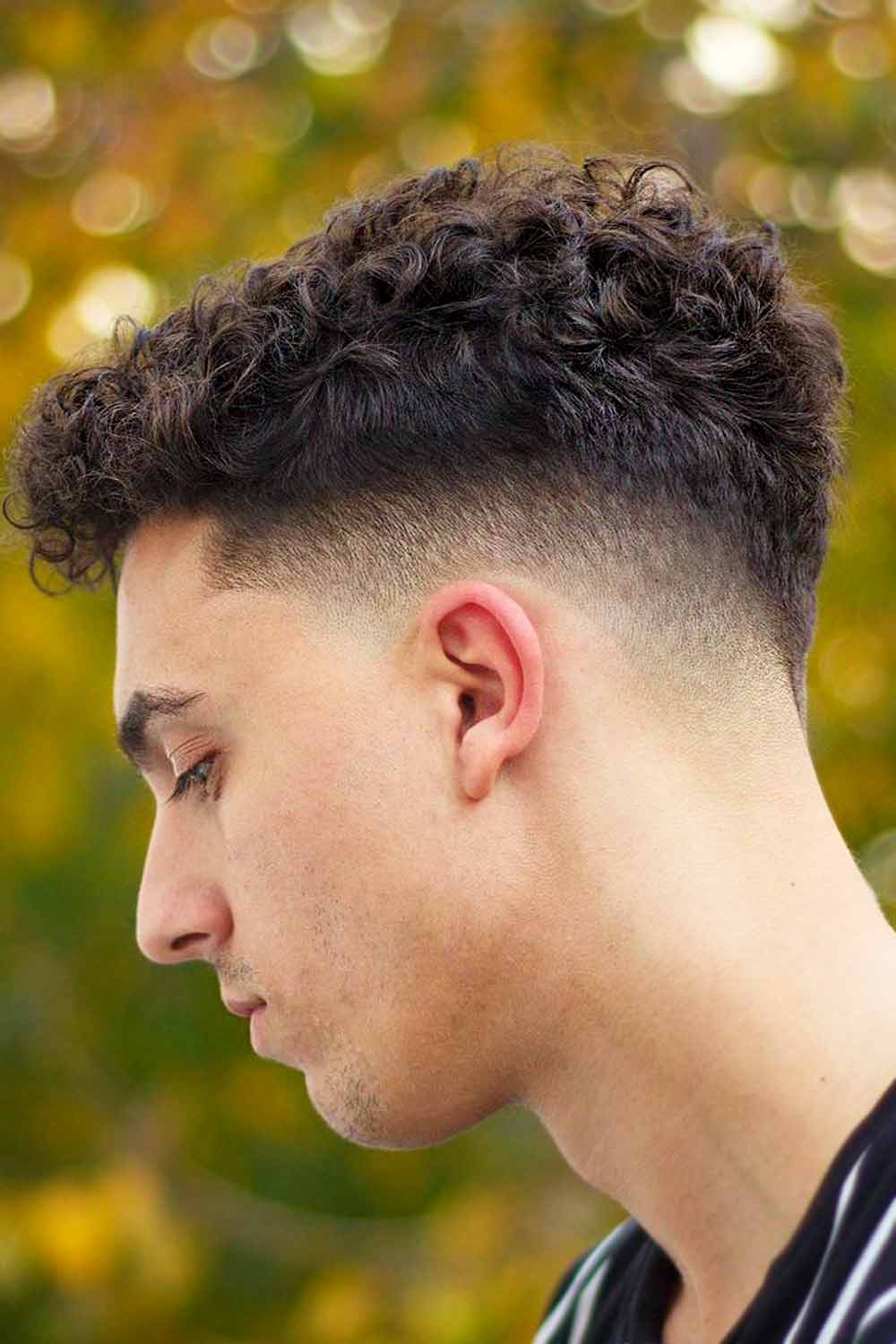 Source: @horatiuthebarber via Instagram
i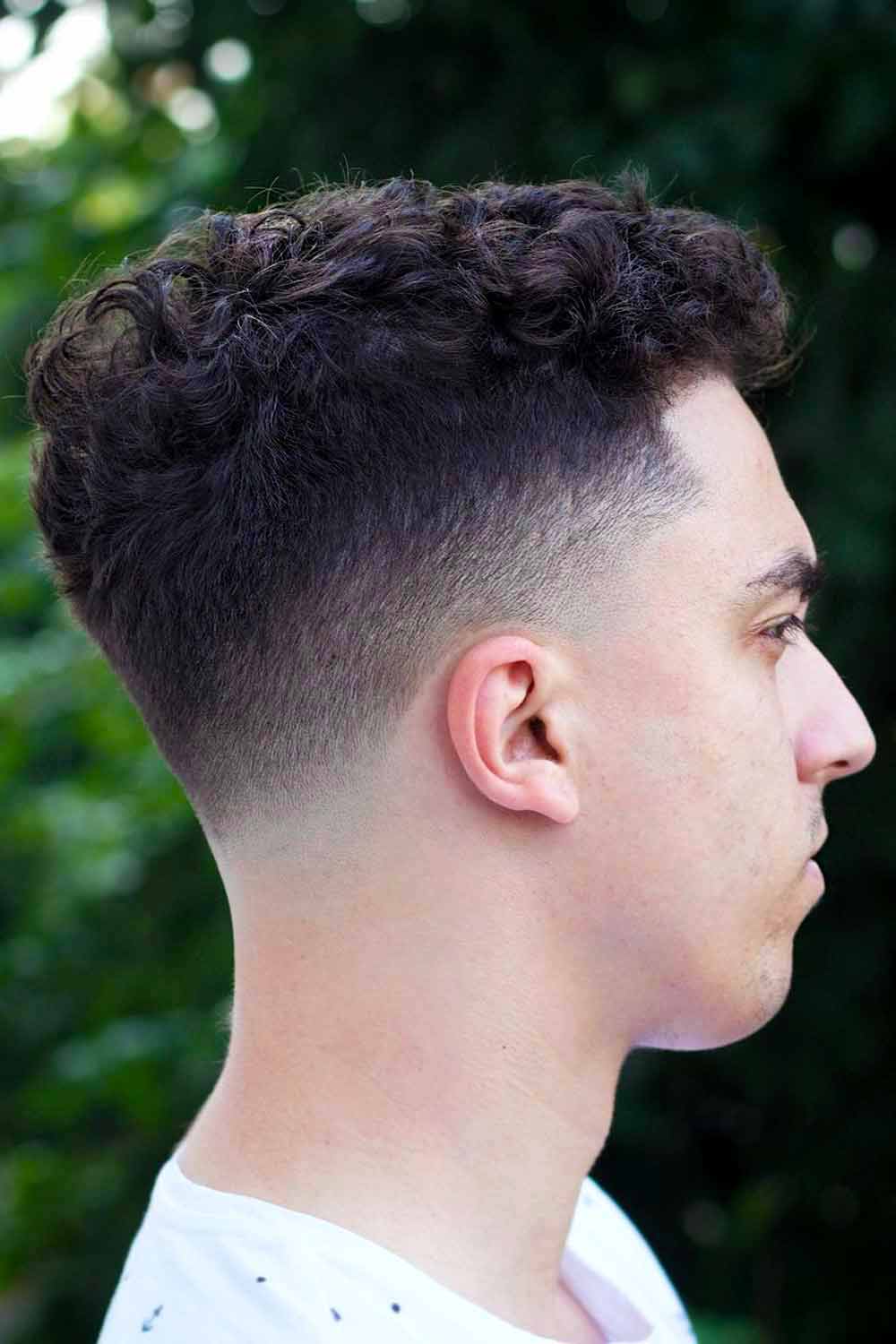 /
Taper With Long Hair
Long hair is quite a commitment. It requires much time and effort to keep your tresses looking healthy and strong. Yet, long hair with taper is a whole other story. A medium taper takes off excess weight from your strands so you will not want to chop all your locks off.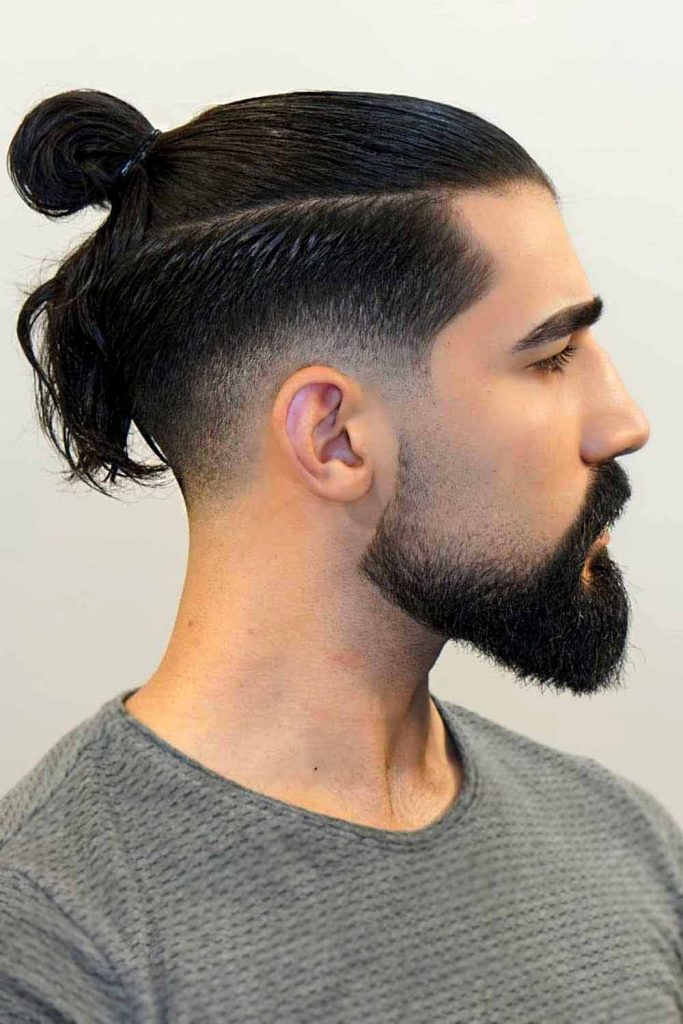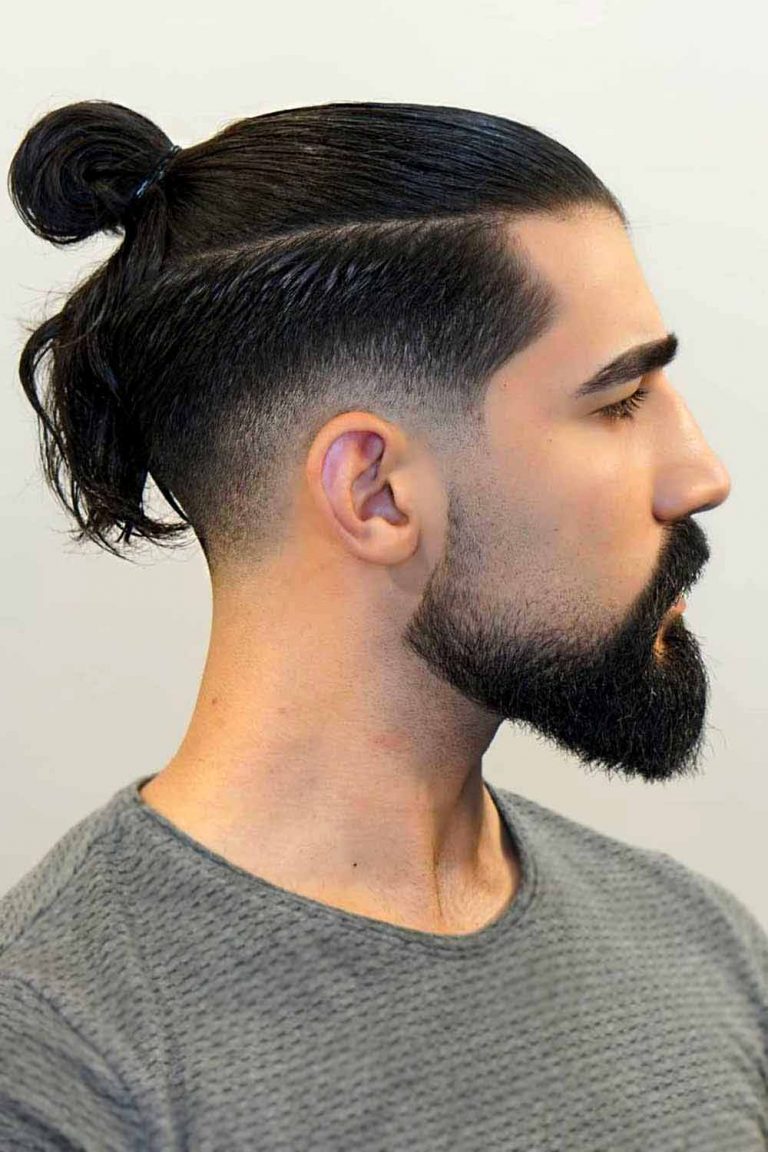 Source: @ahmetaslanhairsalon via Instagram
Slick Back Taper
As a taper fade mid haircut is a staple of taper haircuts, it teams well with classic and elegant hairstyles, such as a slick back top. So, whenever you need to look your best, feel free to go with a slicked back medium taper haircut and you will not be disappointed with the impact it will make on everyone.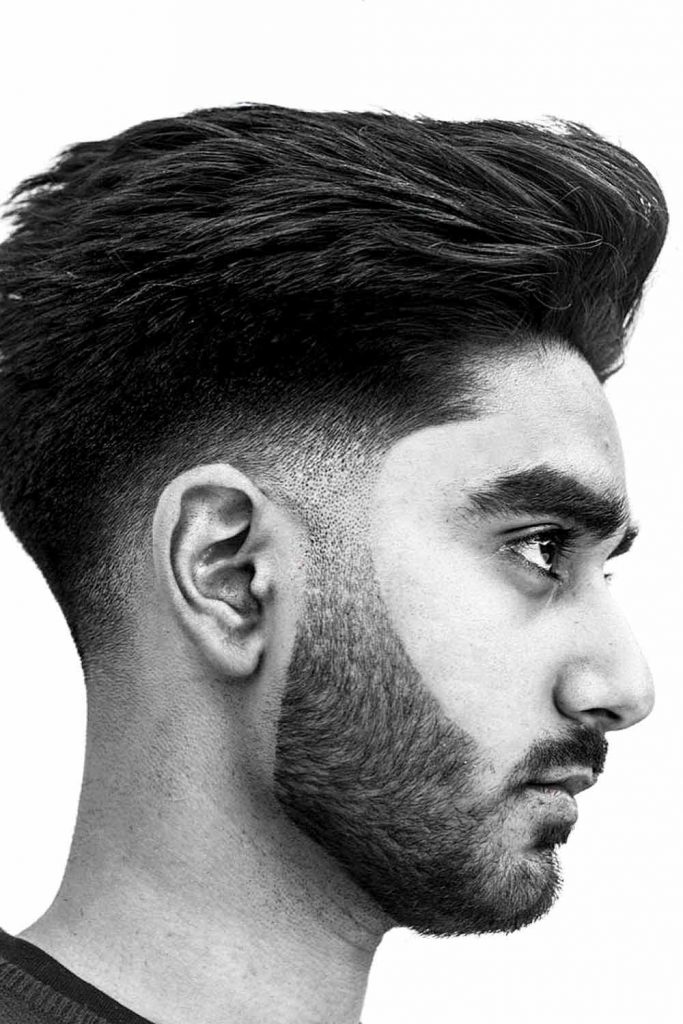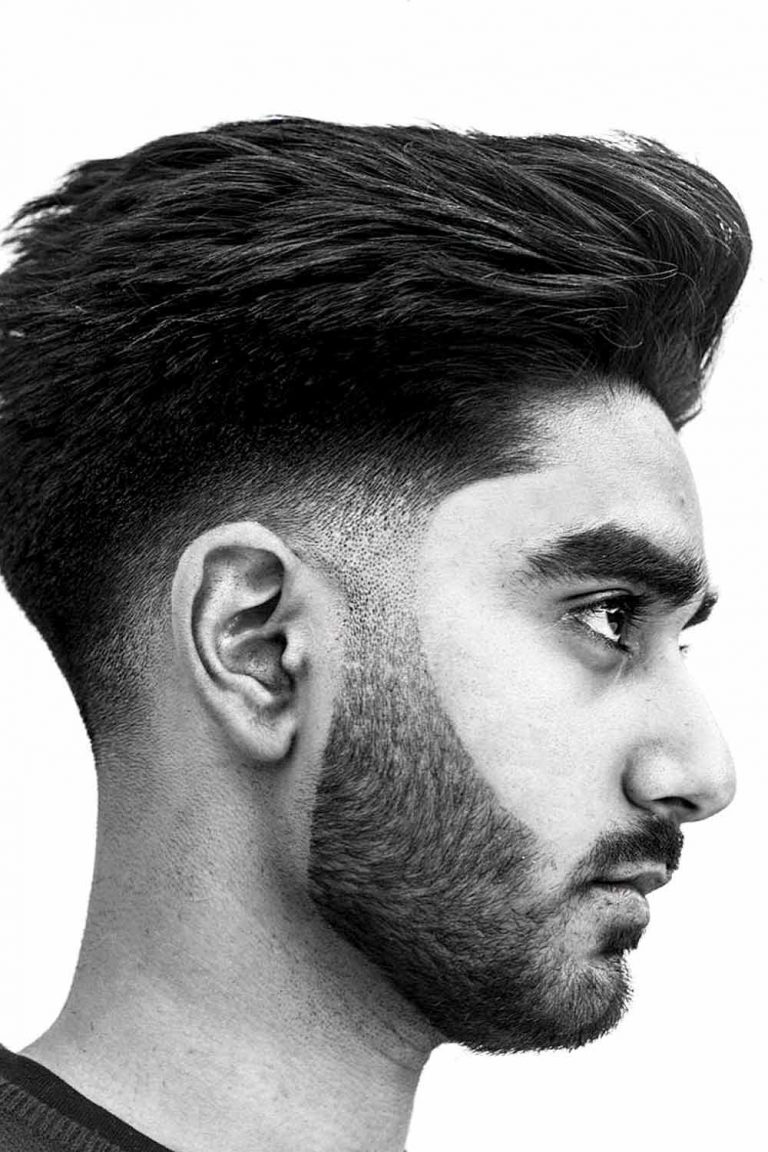 Source: @braidbarbers via Instagram
Mid Taper Black Male
A mid taper Black haircut is incredibly popular for many reasons. When you have your hair tapered on the sides, the top has a much more polished and clean silhouette. Plus, you do not have to spend so much time and effort maintaining your hair. A line up is a perfect accompaniment to black men haircuts.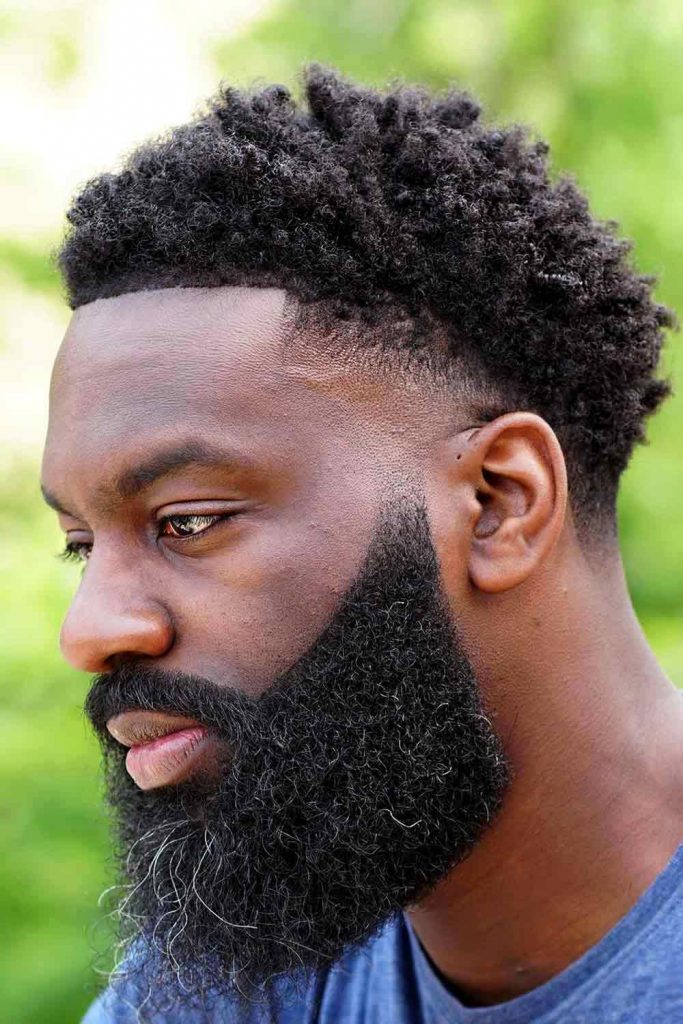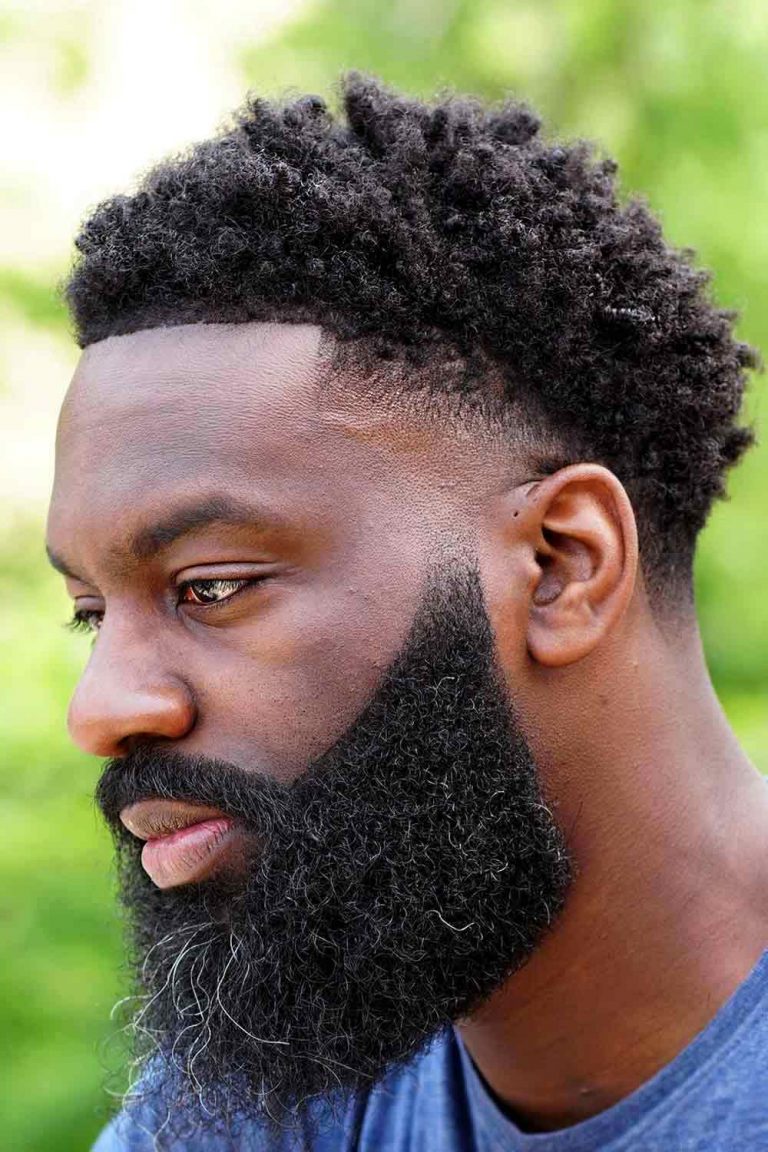 Source: @adrianfanus via Instagram
Middle Part Taper Fade
Keep your locks defined with a middle part taper. The look is so on trend now that you are sure to be the center of attention wherever you go. In addition, it suits the majority of situations, from casual to formal. Just switch your outfit and you are good to go.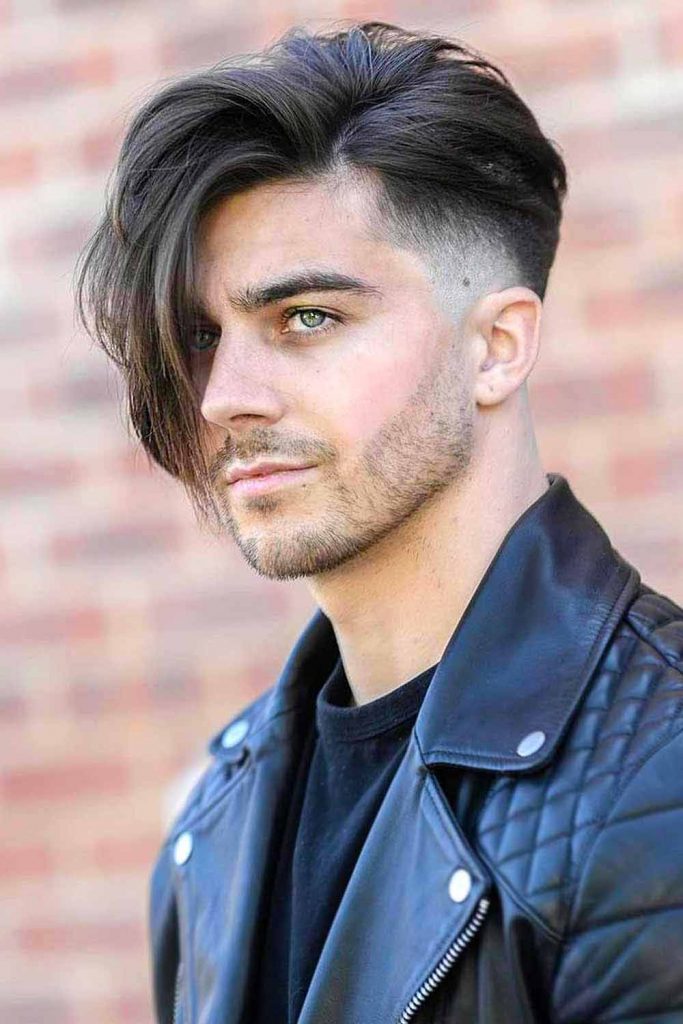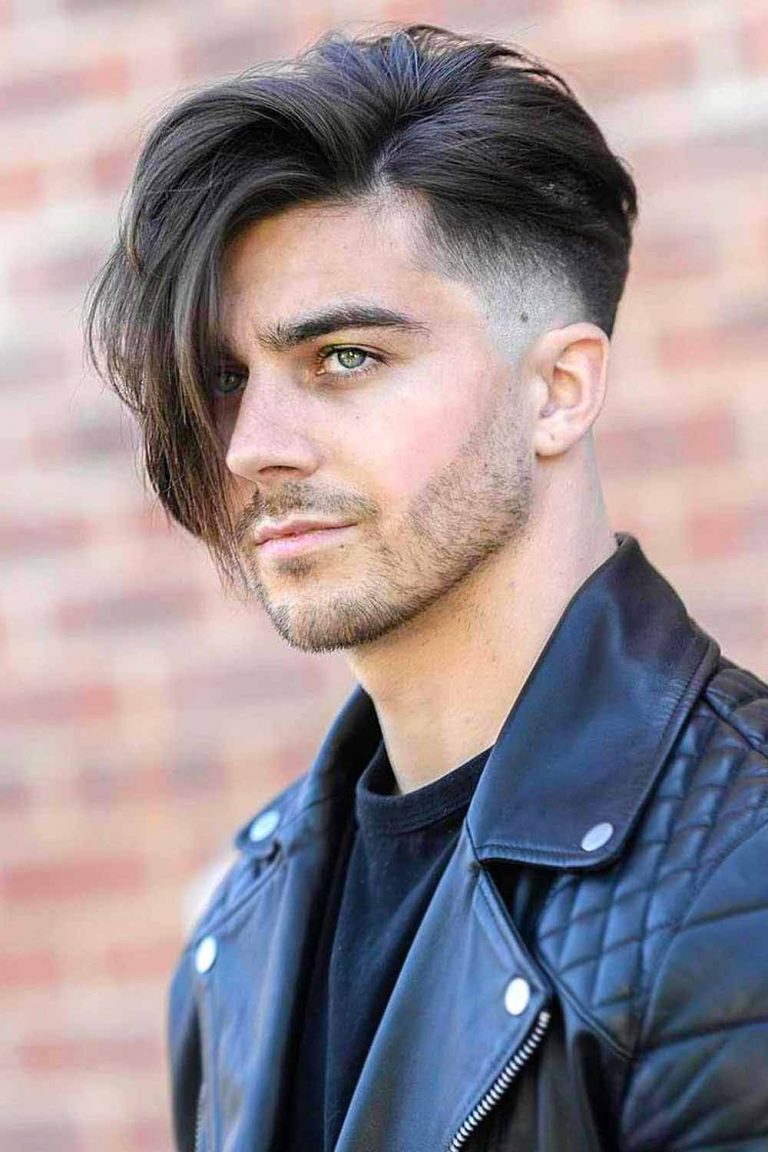 Source: @spukthebarber via Instagram
Mid Taper Edgar
The Edgar cut with taper is a match made in heaven. As it features quite a harsh line in the front, the taper allows you to soften it out a little. So, you end up with a well balanced hair look. If you decide to enhance it with an edgy beard style, it will not hurt.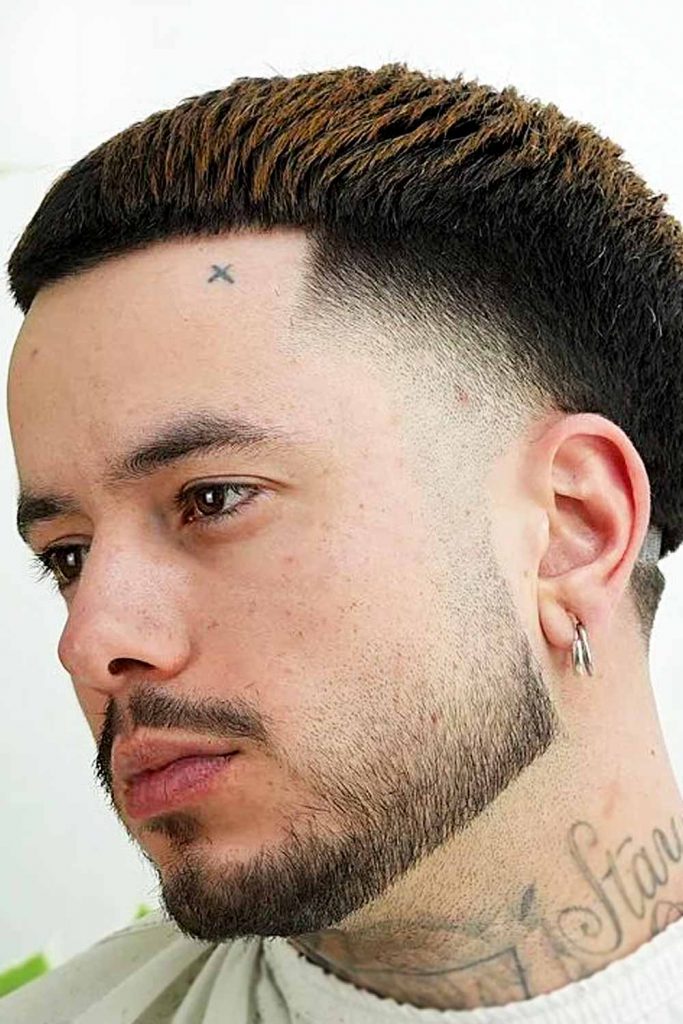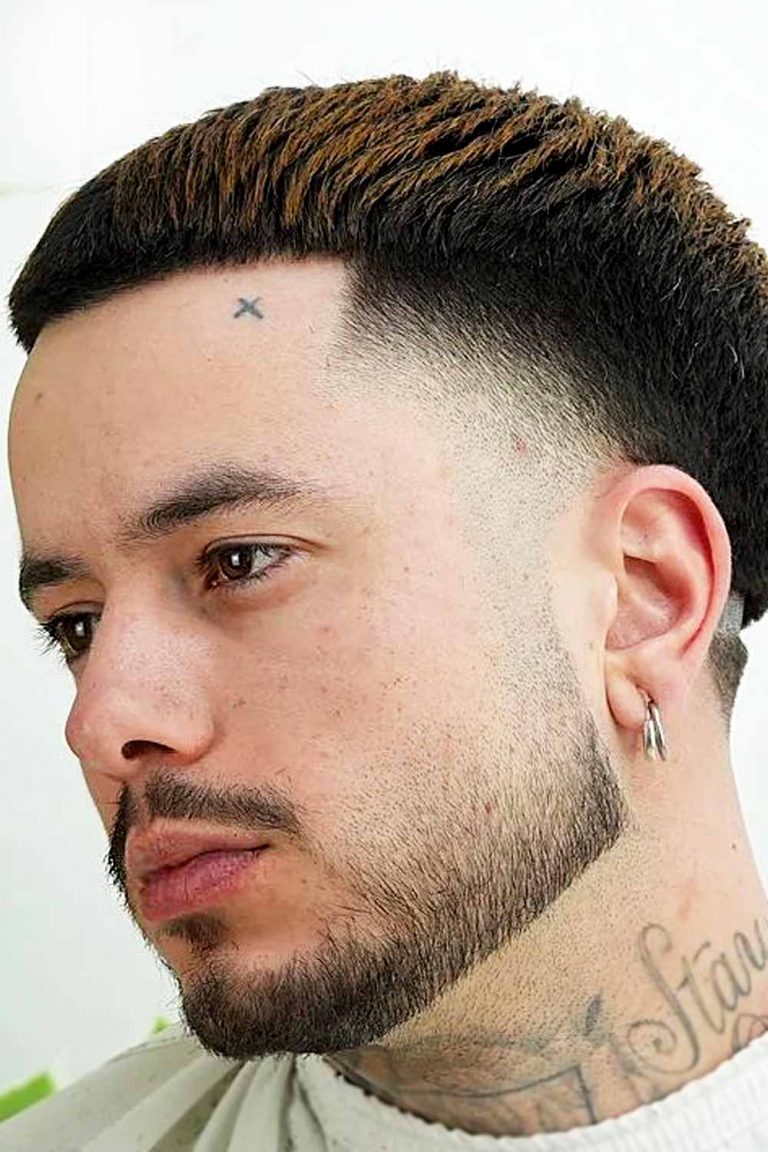 Source: @spukthebarber via Instagram
Mid Taper Buzz Cut
But you should not think that a mid taper can be incorporated only in long hairstyles. There are plenty of tapered short haircuts for men out there. Think of a buzz cut with a mid fade taper haircut. It still turns out very pronounced and bold, yet gives you all the benefits you get with short haircuts.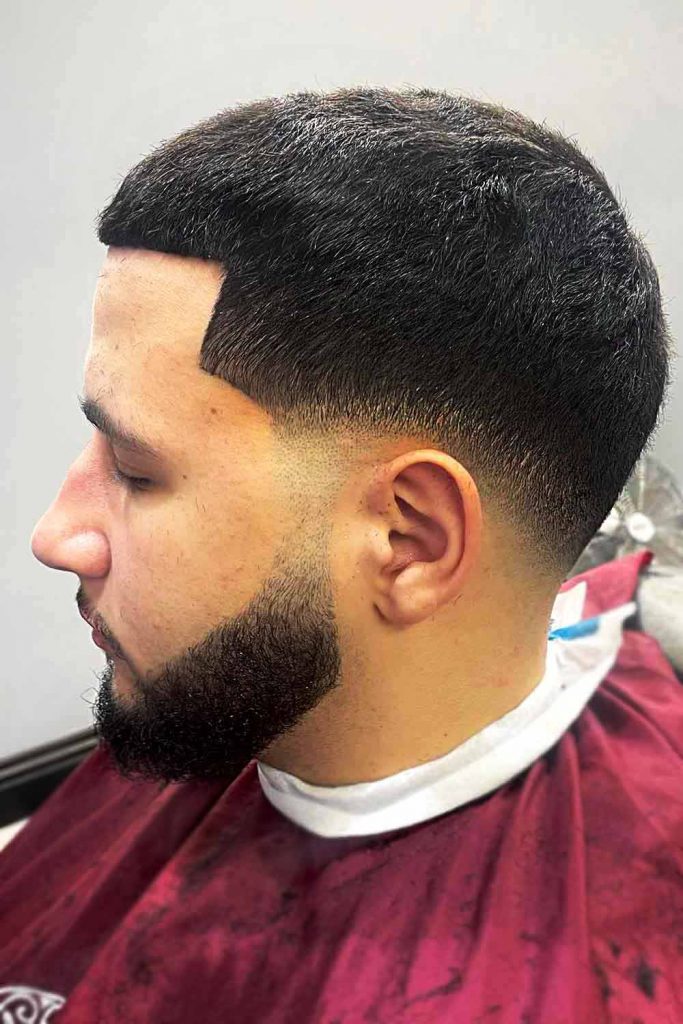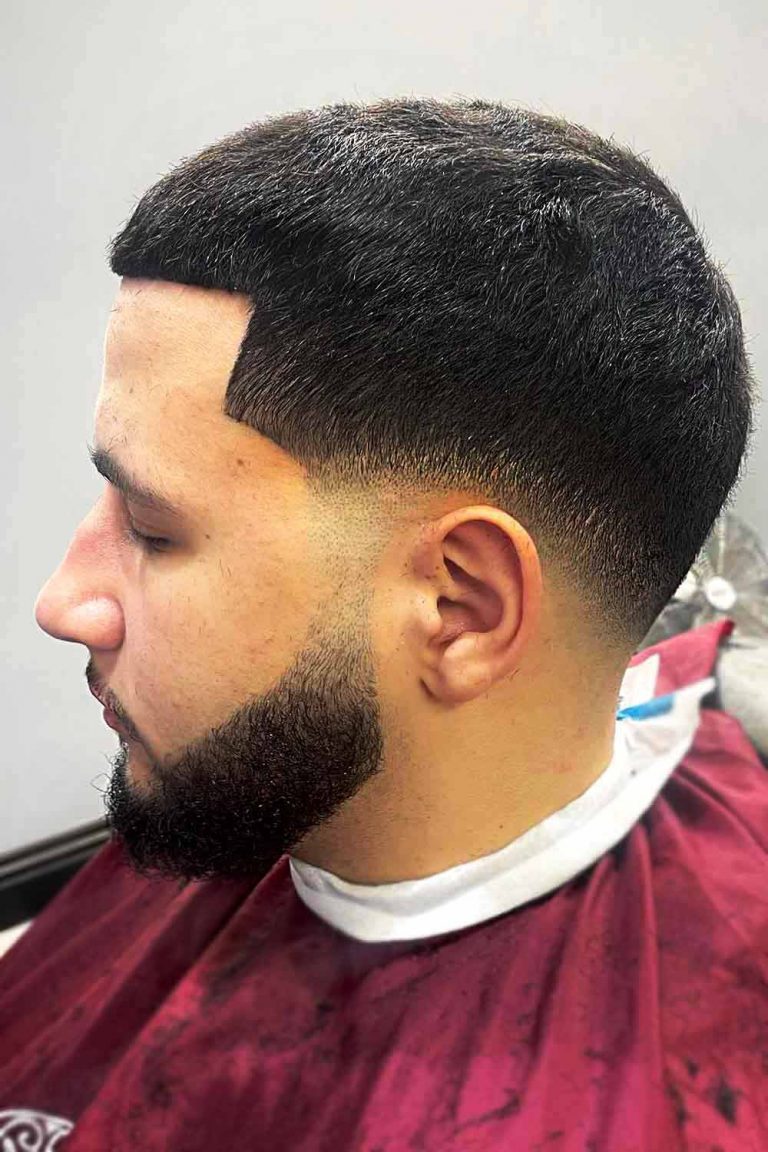 Source: @f4fade via Instagram
Taper Blowout
With a mid taper fade haircut, you should not shy away from messy and voluminous hairstyles, such as a blowout. A mid blowout taper ensures that the whole focus is shifted to the top, so it gets ultimate attention. This hairstyle can be pulled off on any hair type. However, men with straight and wavy locks will find it most beneficial.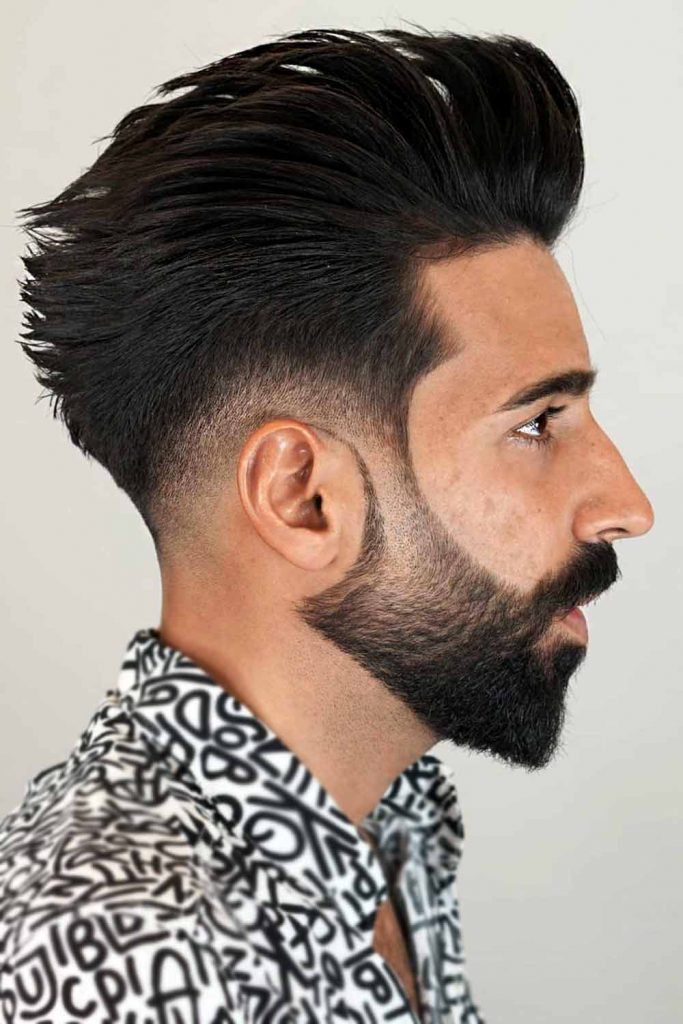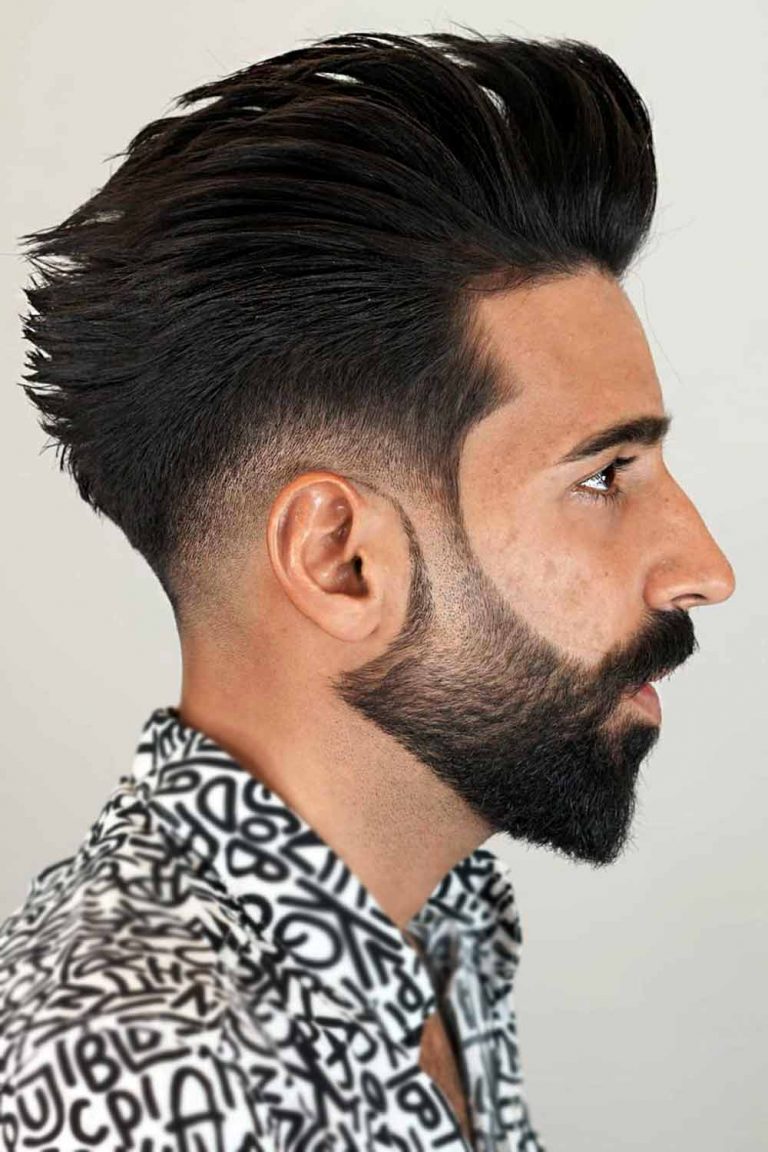 Source: @ahmetaslanhairsalon via Instagram
Side Taper
To accentuate your mid bald taper, you can partner it with a side part. For more boldness, consider a hard part. In both cases, you will need to visit your barber for regular upkeep. Though, if this option does not appeal to you, you may want to learn to do it yourself.
Source: @ahmetaslanhairsalon via Instagram
i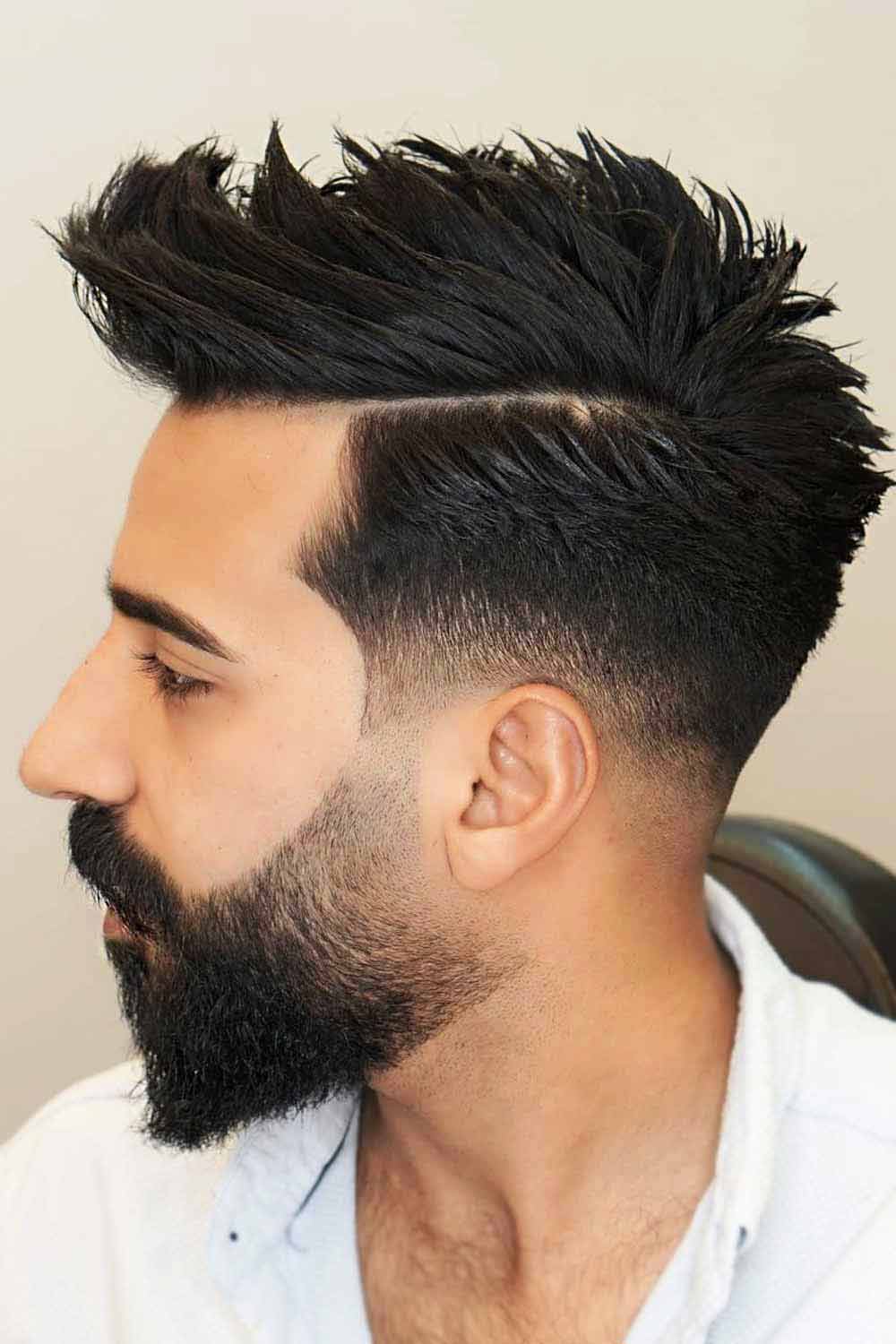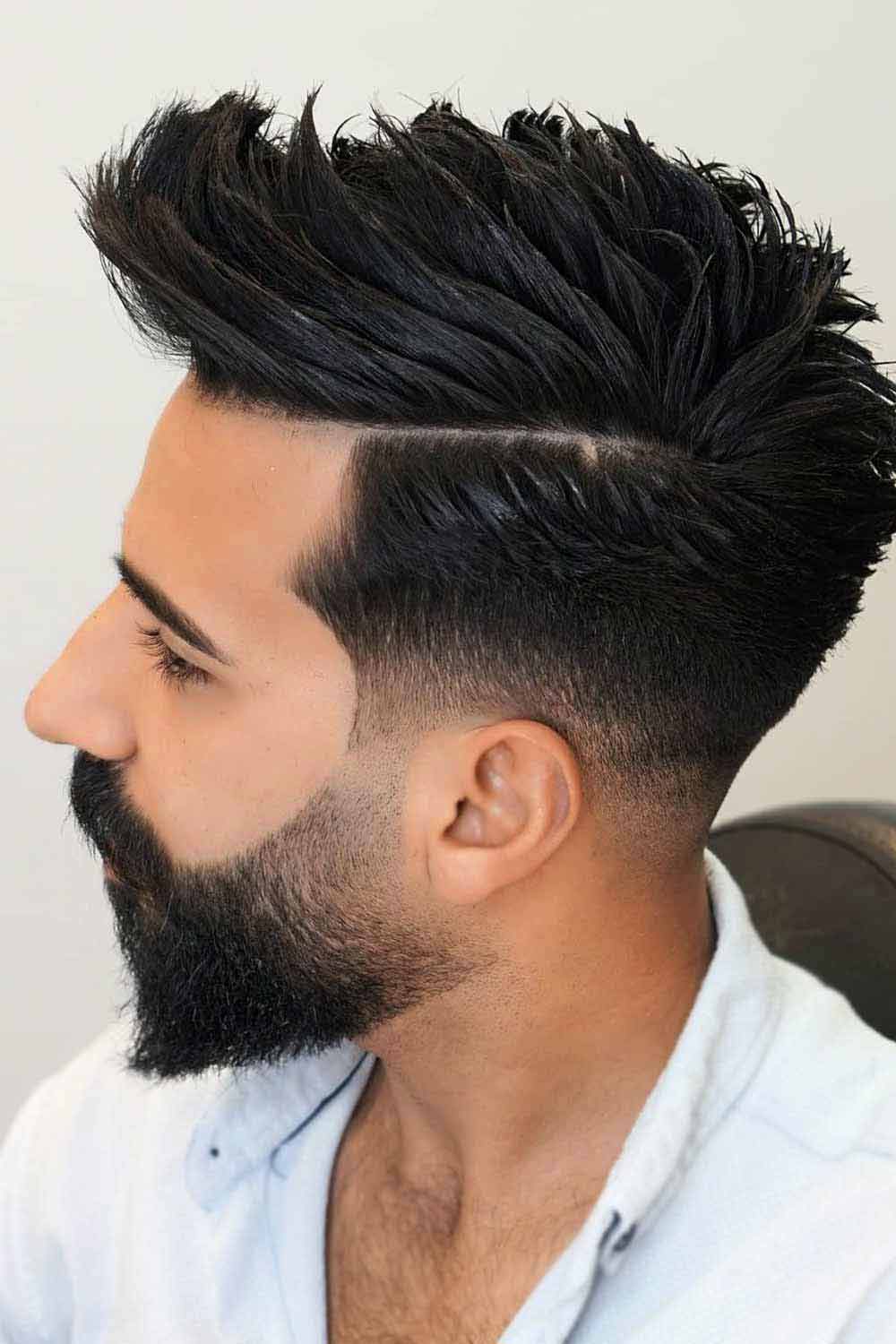 /
Mid Taper With Design
You can hardly think of a better canvas for a hair design than a low mid taper. It offers enough space to implement your most creative ideas. Though, there is no need to be overly innovative. A simple line or two may be more than enough to make a trendy accent.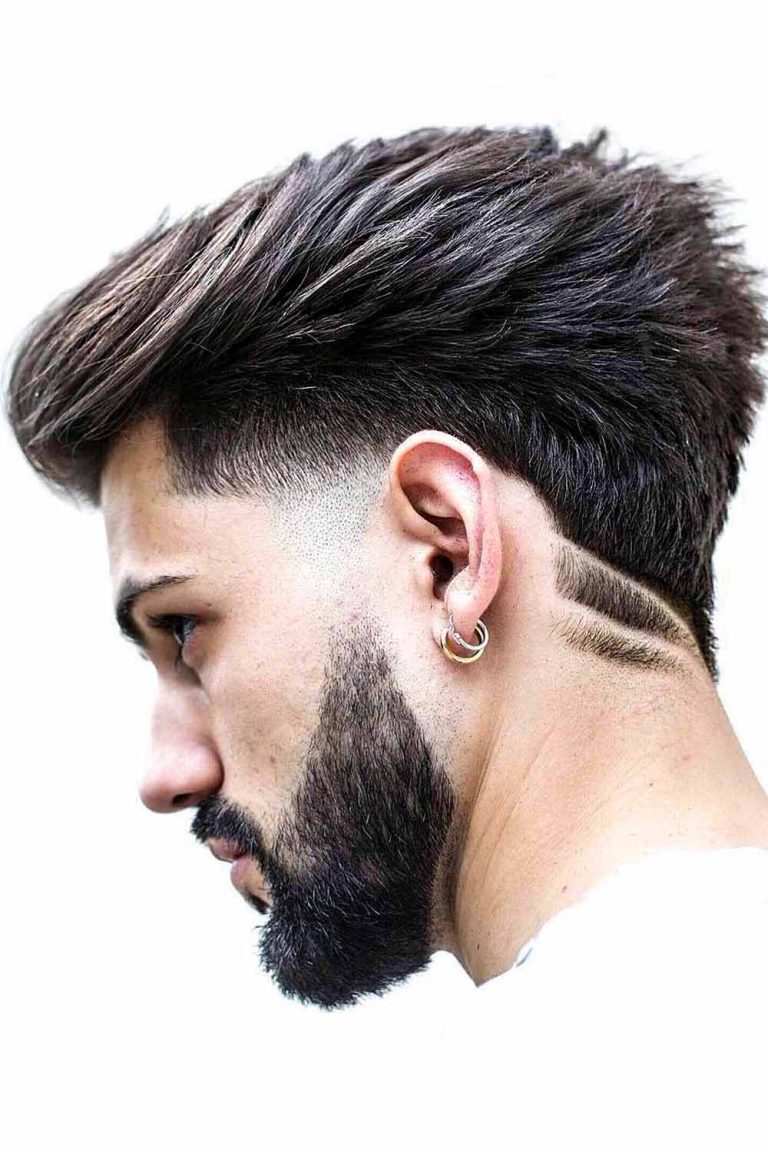 Source: @r.braidvia Instagram
Mid Skin Taper
What can be more daring and edgy than a short hair taper? The answer is a skin taper mid haircut. It is not low maintenance, as it requires to be updated regularly. But it is absolutely worth your effort. Style the top however you like, elegant or casual. It is sure to look cool in any way.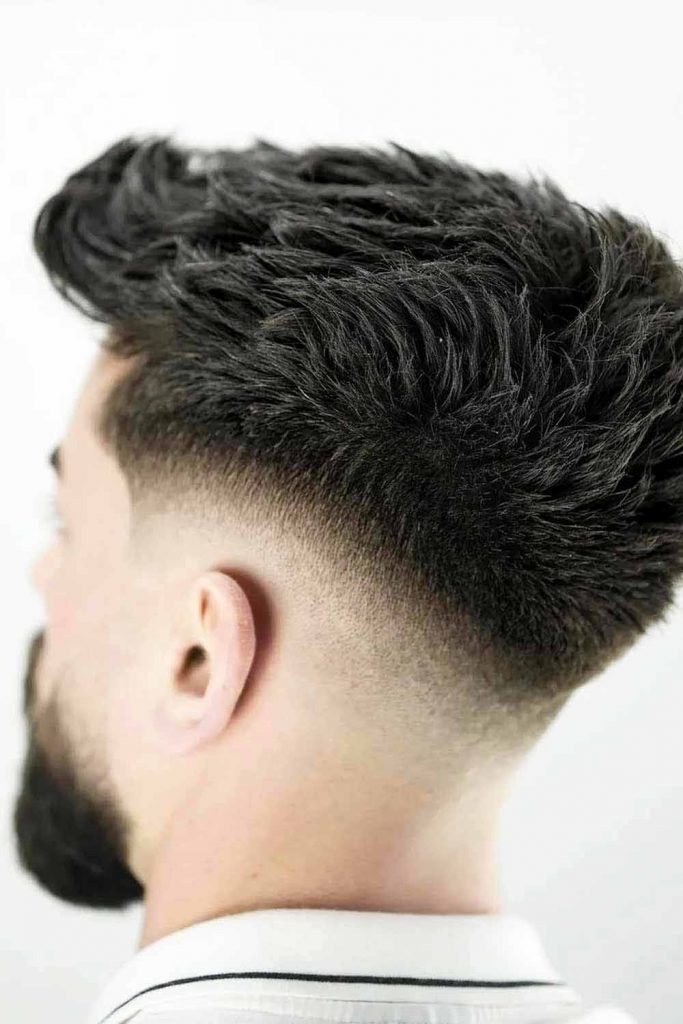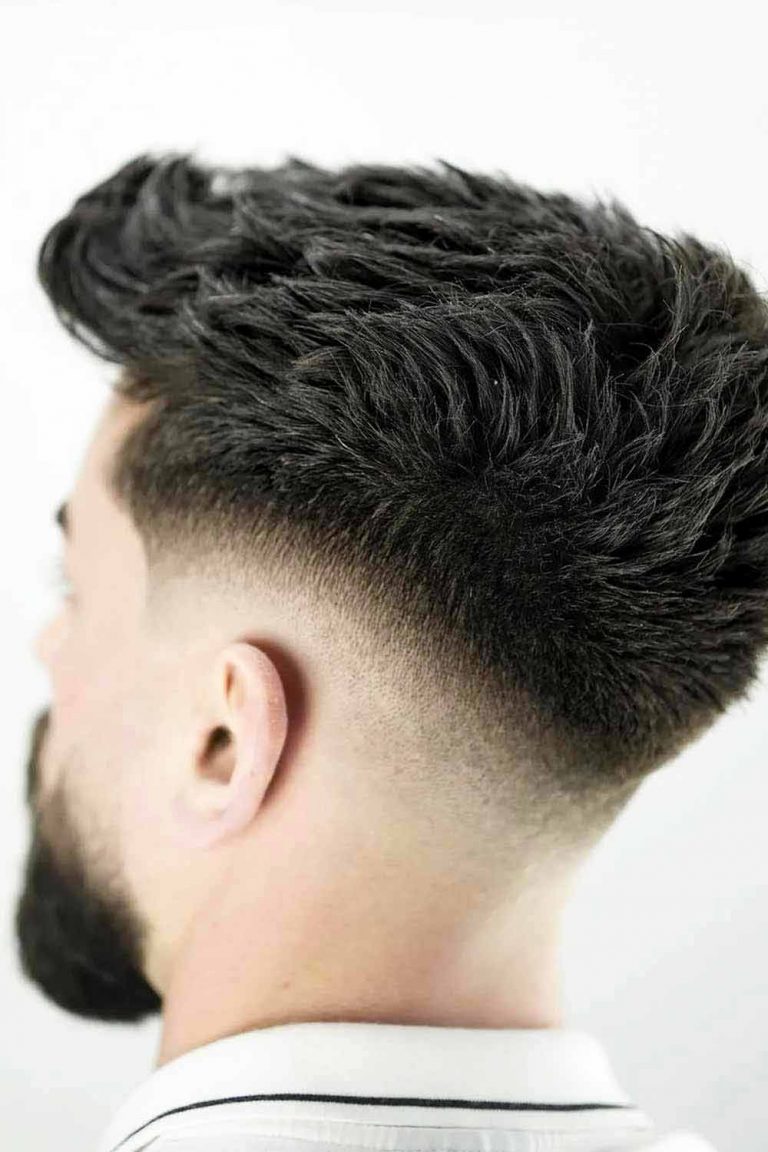 Source: @spukthebarber via Instagram
Mid Taper Fade Straight Hair
Although it is often considered that for a mid taper fade curly hair is a more suitable option, straight hair men obviously work great for it too. Moreover, your hair may naturally lack volume and fullness. If this is the case for you, you can easily level it out with a tapered mid fade.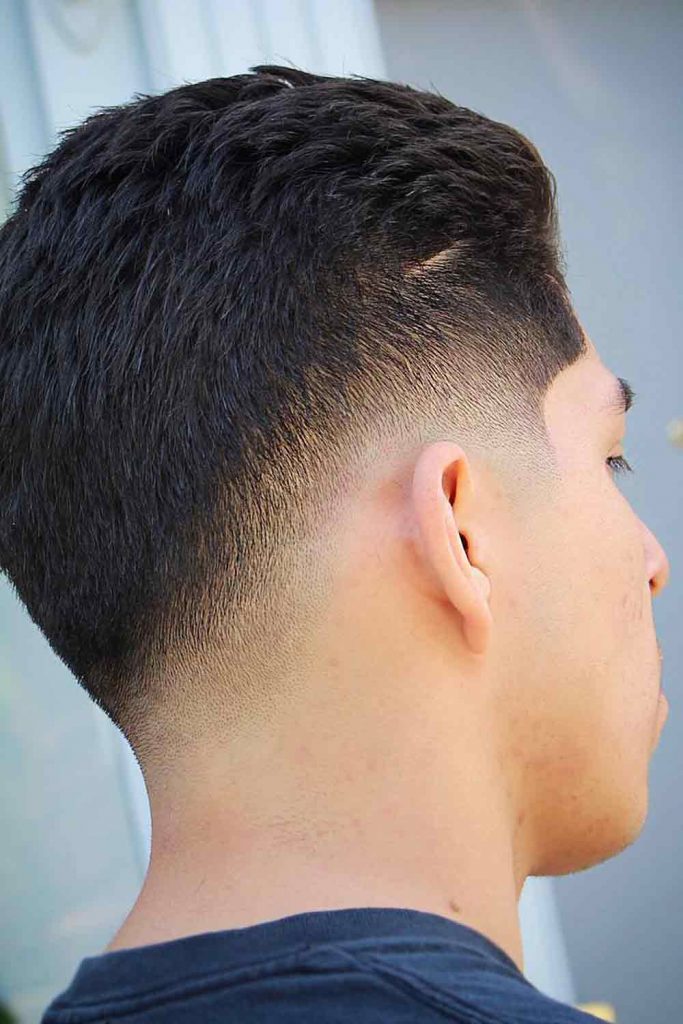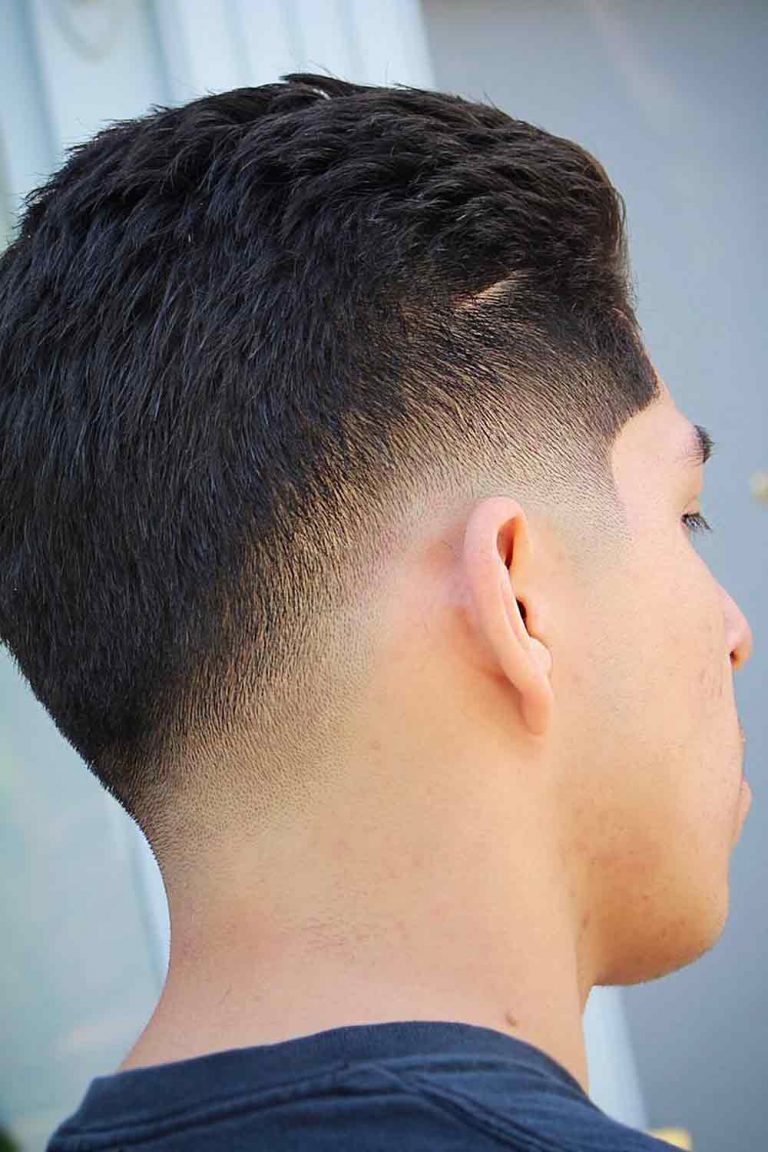 Source: @alexthegreatvivar via Instagram
Mid Burst Taper
Those who are tired of a mid taper curly haircut – yes, this happens too – should definitely try a mid burst taper. This haircut creates an even more unusual pattern than its traditional counterpart, being a real magnet for the eyes. Complete the look with a trendy hairstyle on top and you are all set.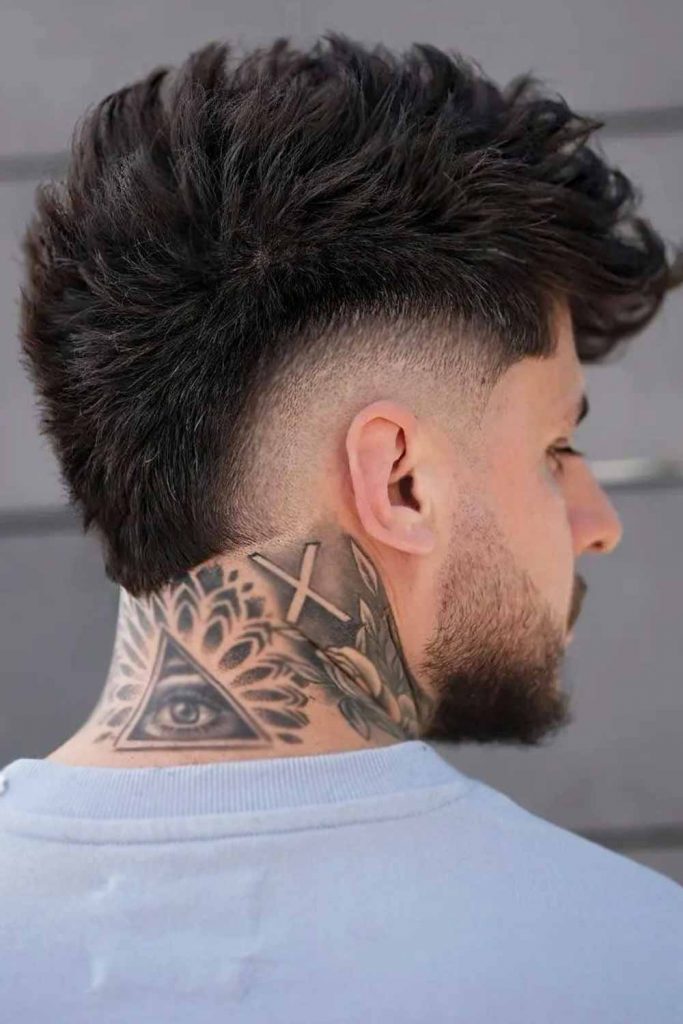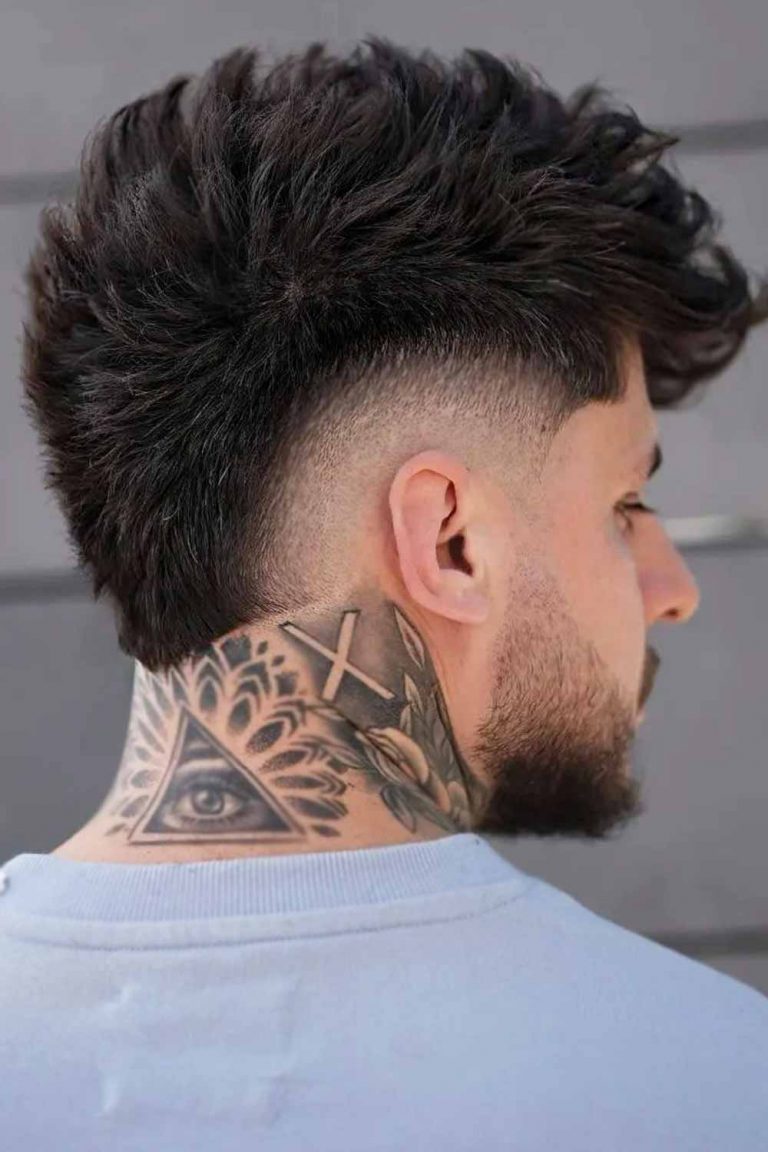 Source: @spukthebarber via Instagram
A mid taper allows you to customize your hair look so that it expresses your personality and makes a strong fashion statement like no other. Yet, it is hard to overdo it, as the cut is quite low key. Hopefully, you have found your perfect match among the trendiest ideas we have collected for you.
FAQs: Mid Taper Haircut
What is a mid taper?
A mid taper haircut is a type of a taper where you cut your hair on the sides short starting from the neckline and ending at the upper edge of the ears. It creates a noticeable line that separates your hair on top from that on the sides.
What is the difference between mid, low and high taper?
The main difference between low, high and mid tapers is where they end. You start each of them near the neckline and finish at a different level. As such, a low fade ends below the bottom edge of your ear. A mid fade extends toward the upper edge of your ear. And for a high fade, the barber will also trim your hair above the tip of the ear.
Is a mid fade a taper?
Roughly speaking, a taper is a more reserved variation of a fade. It also implies trimming the hair on the sides short, yet a fade suggests taking it down to the skin gradually.
Was this article helpful?