Learn How To Bleach Hair For A Platinum Blonde Look
Why may a guy want to know how to bleach hair? The answer is pretty simple. Platinum blond is one of the trendiest hair colors for men of late. No matter what their occupation is or what events they're headed at, men all over the world opt for bleaching their hair. Not so fast with soaking your mane in peroxide though. Without a proper approach, you can get a neon carrot on your head instead. So that it won't happen, we've prepared this step-by-step guide to bleaching your hair with great success.
Is Bleached Hair My Kind Of Thing?
Source: @sidsottungacademy via Instagram
Before looking for the ways of how to bleach your hair at home, you need to think really carefully whether you should really give it a go. The thing is that not everybody can pull off bleached hair. So, before going blonde, you should consider several factors.
First, it's your age. Not that there are some particular age limits, but artificially blonde hair men look appropriate until they start going naturally gray. Also, your skin tone really makes a difference. If you have medium to dark complexion, bleached mane will most likely suit you. However, if you're pale-skinned with the scattering of freckles, there's a fair chance that such a hair color will make you look washed out.
Besides, your natural hair type and color matter too. The rule is the darker and the coarser the hair, the more difficult it's to bleach. In addition, bleached hair color is not that easy to maintain. It requires regular upkeep and thorough treatment. So, if you don't desire to devote your time and effort to taking care of your new hair color, maybe you should consider another way to upgrade your look? Finally, if you have a nine-to-five job with a strict dress code or your personal style is rather smart and classic, white blonde hair may just not fit it by any means.
Pre-Bleaching Phase
Source: @hairraribarber via Instagram
To achieve perfect bleach blonde hair, you need to get ready to peroxiding. Your hair should be clean, so take care to wash it. However, don't bleach your locks on the same day or the day of you washed them if you don't want to get an irritated and dry scalp. Besides, you should waive styling products before bleaching hair, as they can impede the result. If you often use heat tools for styling your hair, just forget about them. They can cause dryness and brittleness of strong and healthy hair, let alone bleached.
The same concerns chemical relaxants. You should either postpone their use or if you have already had your ringlets relaxed, wait until they grow out before applying hair bleach to them. Last but not least, you should not only know what you want but also be able to explain it to your hair stylist. Thus, if you're not particularly good at expressing your thoughts, just bring a photo of the end result you want to get.

Professional Bleaching: How To
Source: @sidsottungacademy via Instagram
There are basically two ways of how to bleach your hair: professionally and DIY. The first one is easier and more preferred, as a hair stylist will most likely do the job better than you. So, here are the steps they're going to take:
Mix the activator, peroxide preferably, and bleach powder. Although the ways of how to bleach black hair and fair hair are pretty much the same, the concentration of white hair dye will vary heavily depending on the type and color of your hair as well as the desired look.
Cover the hair with the mixture. For inch-length and longer hair, paint the ends to the middle of the length first.
Leave the bleach for 30-60 minutes to develop the color. The time depends on the initial color of your hair, the solution concentration and the desired tone.
Wash the hair with shampoo and warm water.
To neutralize brassiness and yellowness, apply toner for up to 30 minutes but not less than 15 minutes.
Wash the hair with warm water to remove the toner.
Apply a conditioning treatment.
DIY Bleaching: How To


Source: Joshua Daley via YouTube
Before telling you how to bleach hair at home, we should warn you that it's not that easy. However, if you know how to dye hair, it will be easier for you to learn how to bleach hair white. But, of course, if you have an opportunity, it's much better to get a specialist do it. If not, follow our instructions really carefully.
Put on plastic gloves and clothes you can throw away afterward to protect your skin from bleaching powders.
Run a test for susceptibility to bleach products. To do it, you should prepare a blob of the color and touch the inner part of the elbow with it. If 24 hours later you don't get irritation, then get down to business.
Create the mixture of the bleach powder and the developer as said in the instructions. Ensure the ratio is correct.
Cover all of your hair with the bleach. If you have a dye brush, use it. Be sure to get to the roots closely. For medium-length and longer hair, you'll need to divide it into sections.
Let the bleach work for the period recommended in the instructions. You should notice that your hair has become light-yellow. If you initially have dark hair, you'll need to repeat bleaching two weeks later.
Apply a toner, which will deliver the desired shade. Rinse your hair twice.
Treat your hair with a hair mask to hydrate it.
Post-Bleaching Hair Care
Source: @sidsottungacademy via Instagram
Now that you know how to lighten hair, you need to get some insight into after-bleaching treatment.
Wash Your Bleached Hair With Purple Shampoo And Conditioner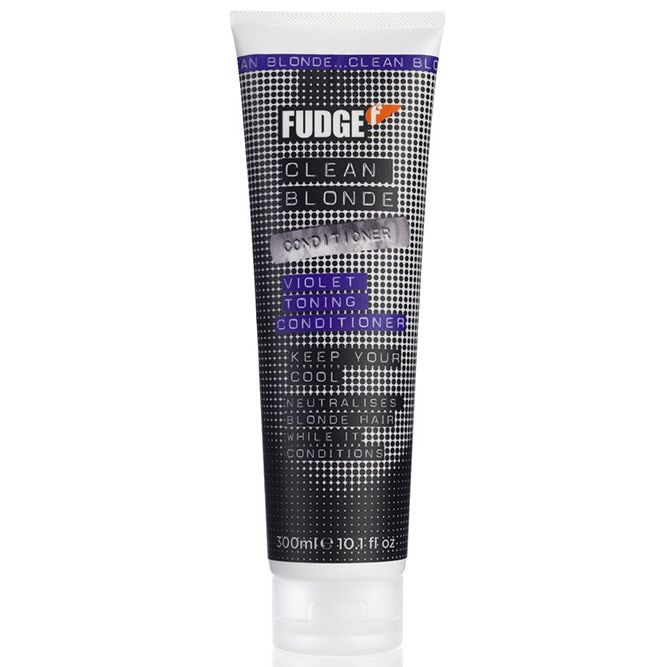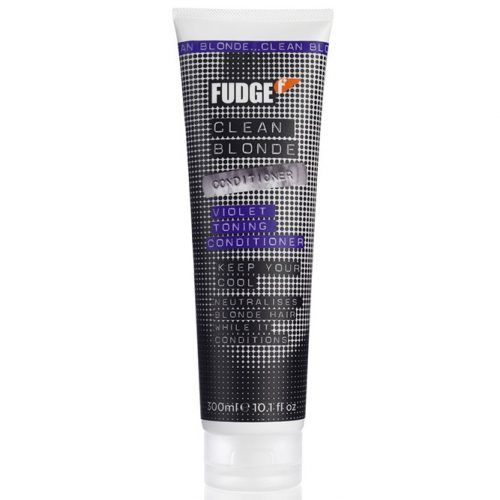 BUY on Amazon
Although after getting your hair bleached it's recommended not to wash it very often, when you do wash it use special purple shampoo and conditioner that prevent brassiness from showing up. With their help, your hair will remain platinum blonde without the need for frequent bleaching.
Apply A Treatment Conditioner Or Mask On A Regular Basis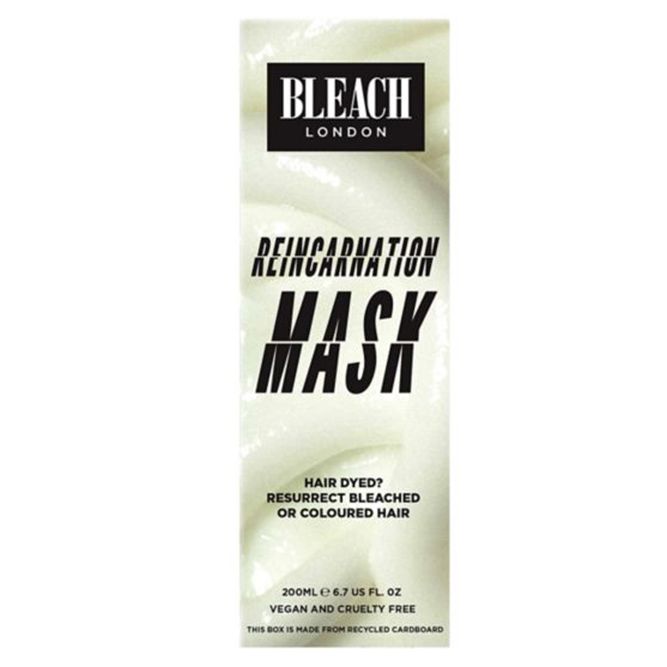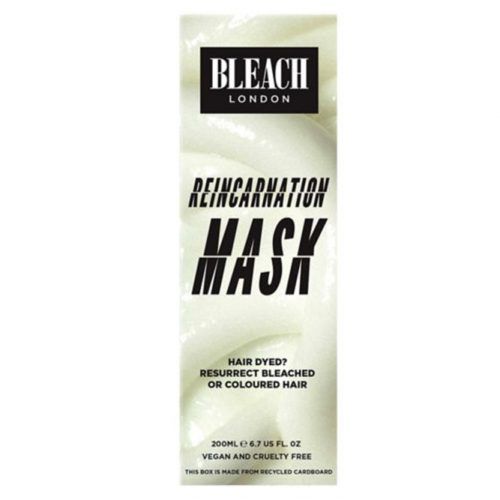 BUY on Amazon
Even if you've learned the ropes of how to bleach hair carefully and use the best hair bleach ever, your locks will need a good treatment mask afterward. A couple of times a week will guarantee you a healthy, shiny and strong bleach blonde mane.
Common Mistakes To Avoid When Getting Your Hair Bleached
Nobody's perfect and everybody makes mistakes. But why fall into the same trap that somebody has already fallen? We're sure that you don't want to do that, do ya? Not to let that happen and step up your knowledge of how to get white hair to the next level, here are the major mistakes men make when going blond you should try to avoid:
Don't invest in a reputable salon, colorist and best bleach for hair.
Don't prepare the hair to bleaching.
Don't use special hair care products.
Do use heavy and dusty products for hair styling.
Do grow their hair too long.
To get all of the benefits that come with platinum blonde hair, it's vital to know how to bleach hair properly. At this point, we're sure you got the sufficient knowledge to make the most out of your hair dyeing. We wish you a never brassing bleached hair color!