A Mexican haircut successfully combines a classic cut with modern trends. So, expect to see a Mexican guys variation on a traditional Caesar, fringe or even buzz cut. Their main feature is masculinity enhanced with retro chic. The majority of Latinas hairstyles work best for short and mid length locks and Mexican haircuts are no exception. If you want to explore them in depth, you have come to the right place. Below, we have put together the trendiest Hispanic hairstyles to ask your hairstylist for.
*We may earn money from affiliate links on this page. Please check out our disclosure policy for more details.

Mexican Taper Fade
For Mexican haircuts fades are a surefire way to add contrast and boldness to the look. Besides, they remove bulk from your hair, thus making generally thick Mexican hair much easier to manage. If you do not want to create a striking difference between the top and the bottom of your haircut, then a taper Latino fade haircut is your way to go.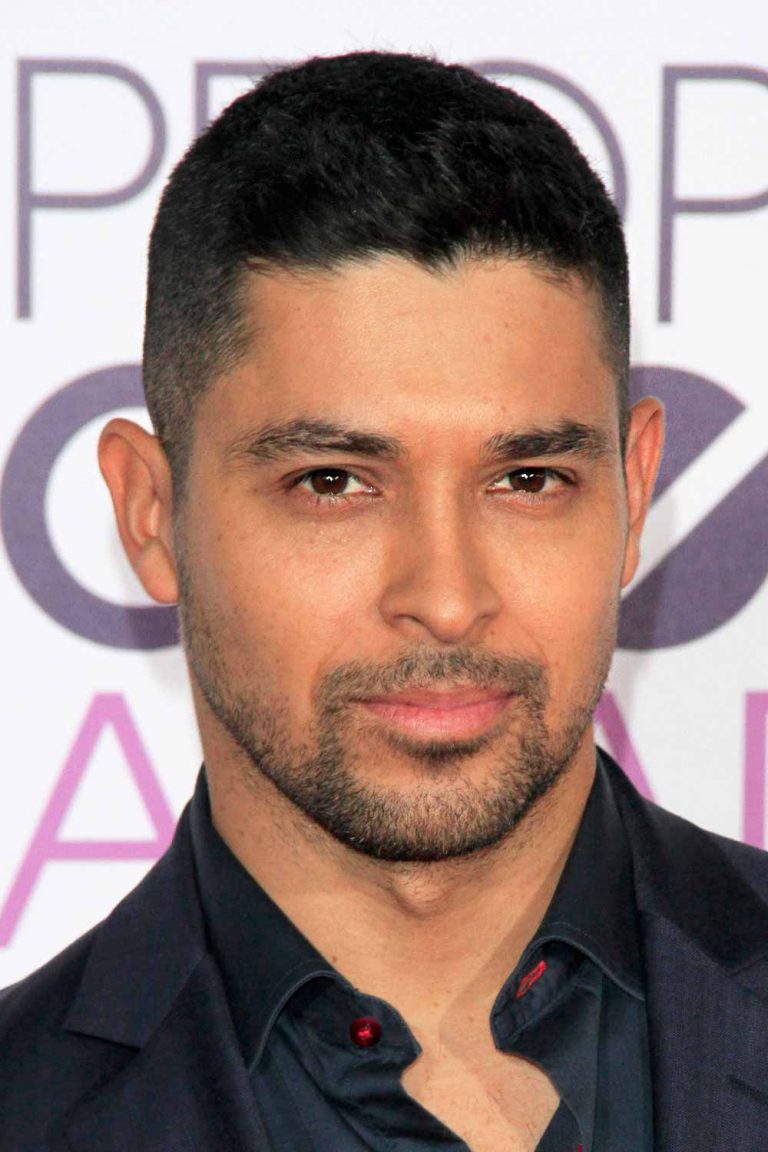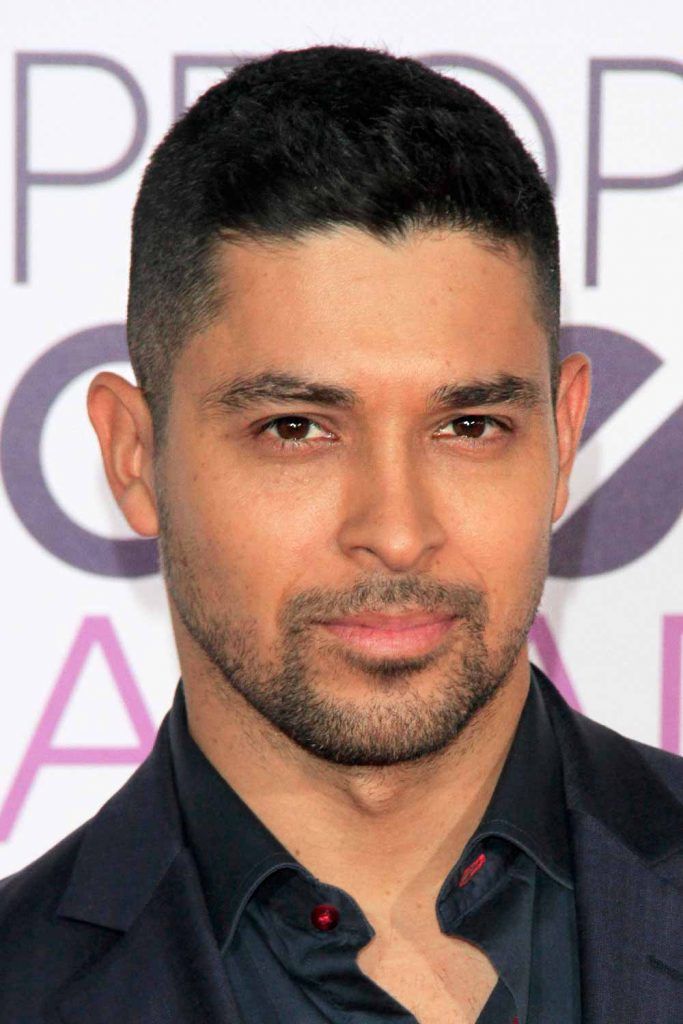 Kathy Hutchins/Shutterstock
Buzz Cut Hispanic Hair
Although traditional Mexican hairstyles feature more hair on top and sides, a buzz cut is one of the most popular modern Latina haircut ideas. Not only will it indicate that you have nothing to hide behind your locks, but it will also accentuate your facial features.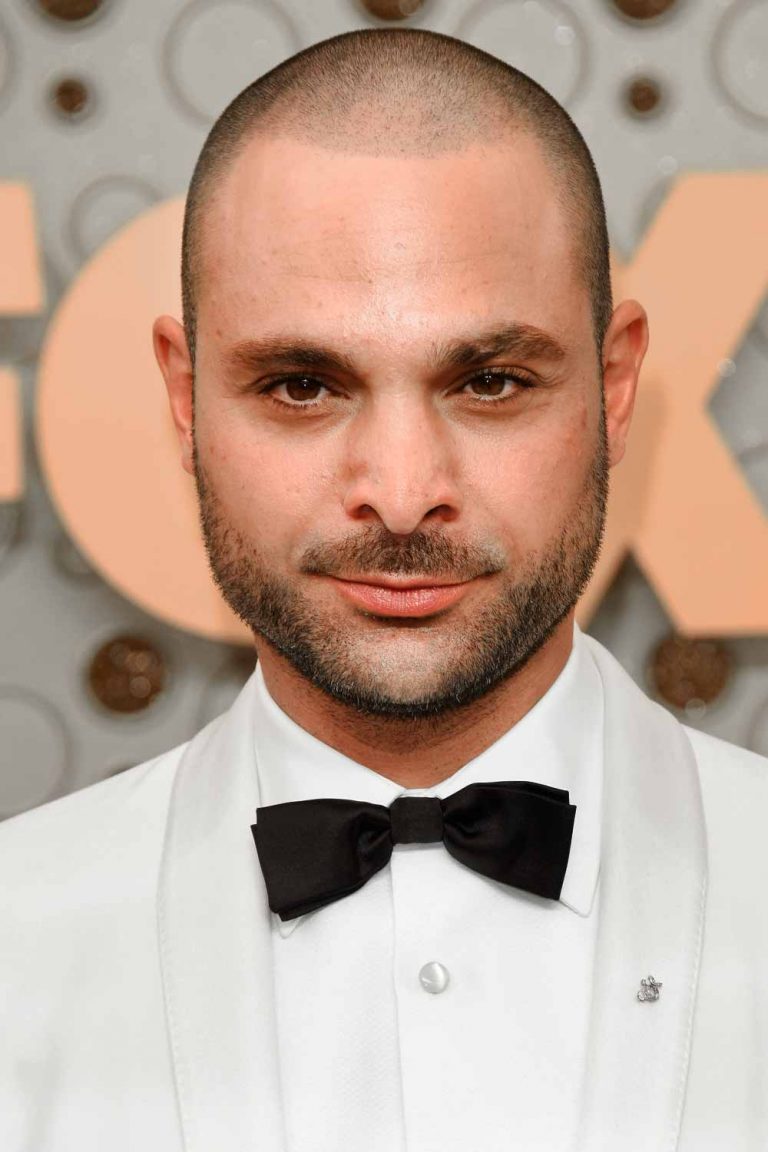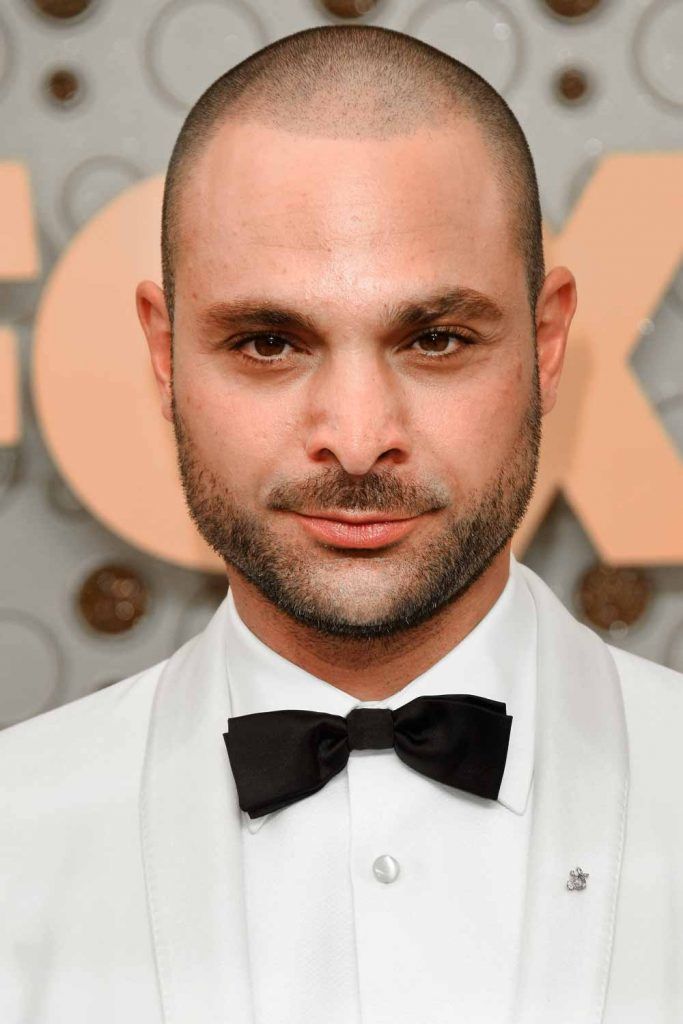 Kathy Hutchins/Shutterstock
Faux Hawk Mexican Haircut
Spanish haircuts are more often than not incorporate spiked up styling. If you do not want to create separate spikes, you can go for a single spike across your whole head, which is also known as a faux hawk. To complement the look, you may choose a fade, taper or even undercut on the sides and back.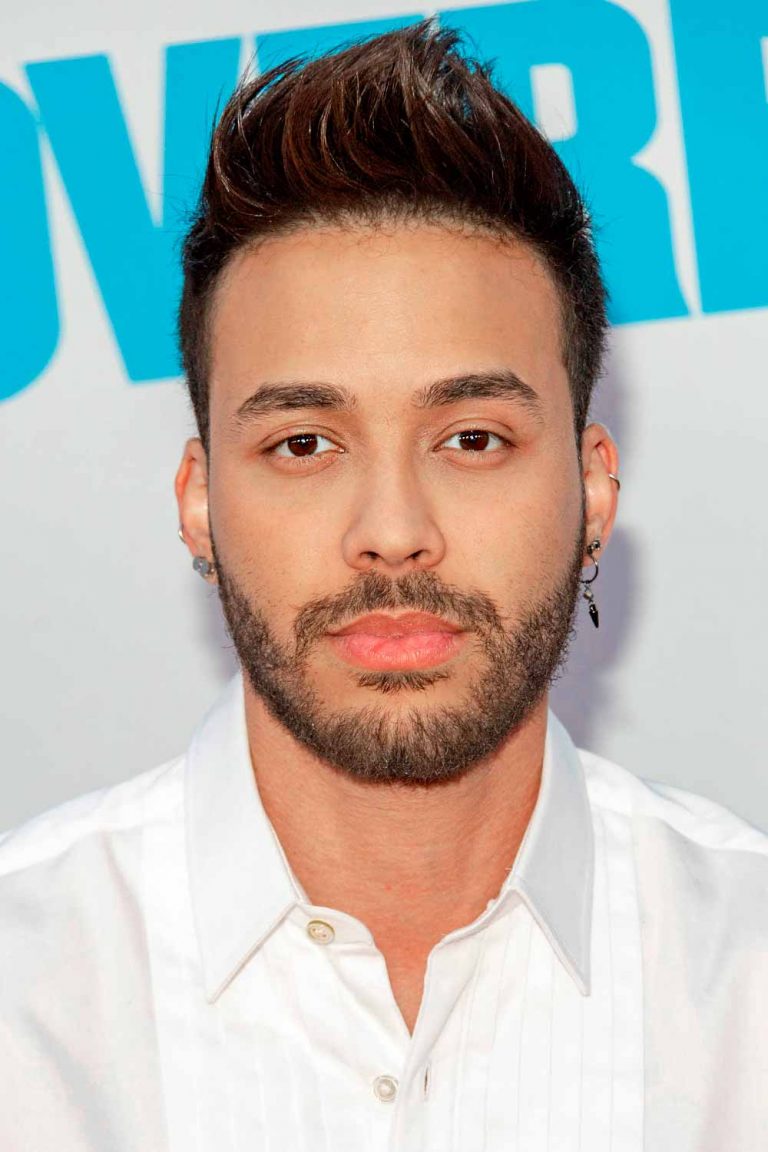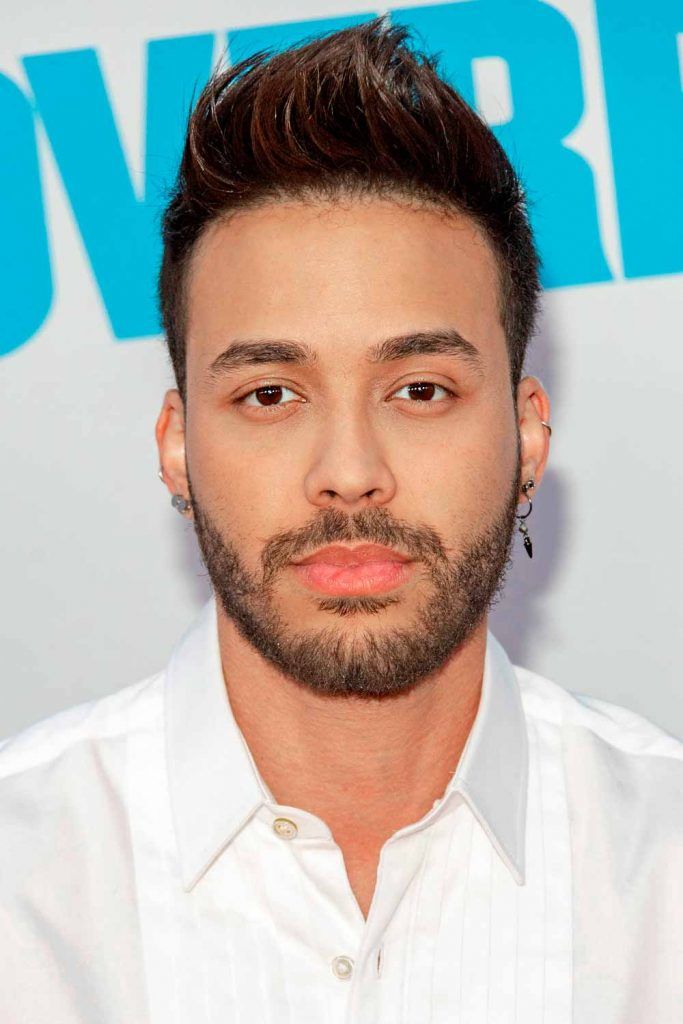 Eugene Powers/Shutterstock
Edgar Haircut
A classic haircut that will arguably never go out of style is an Edgar haircut or Takuache haircut. While it may seem utilitarian at first, in fact it is extremely versatile. You can wear it to both casual and formal events without being afraid to look inappropriate.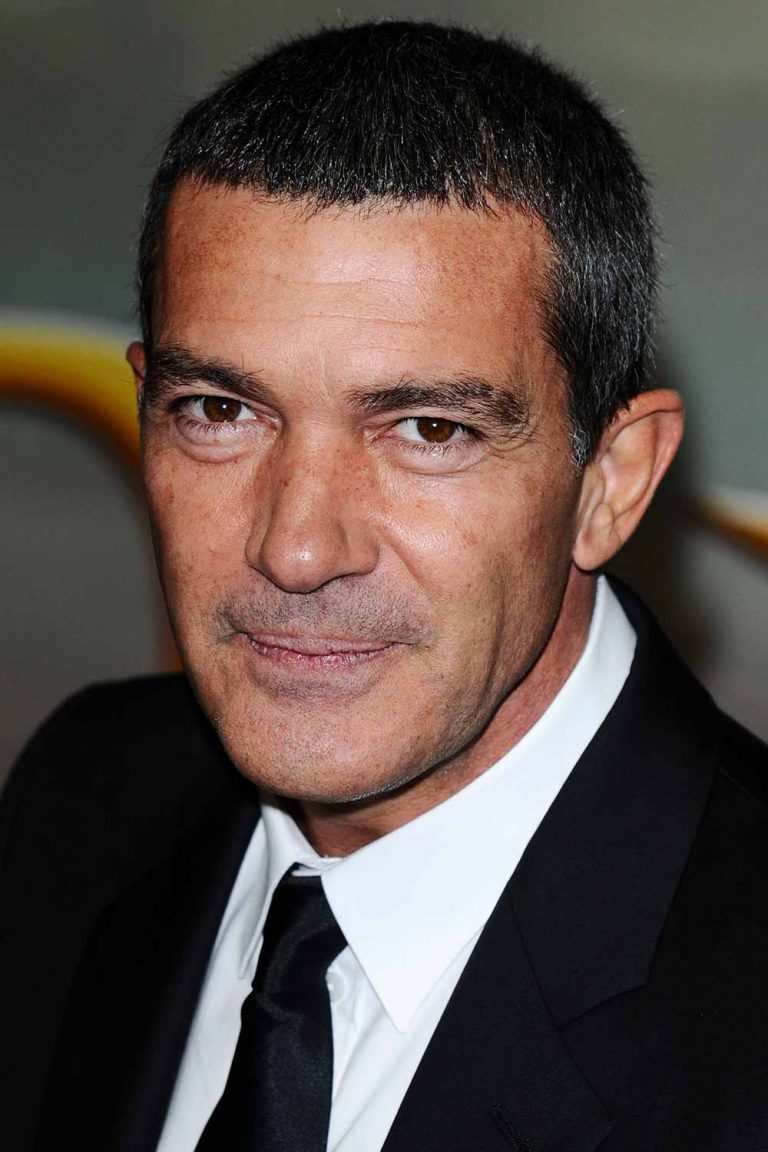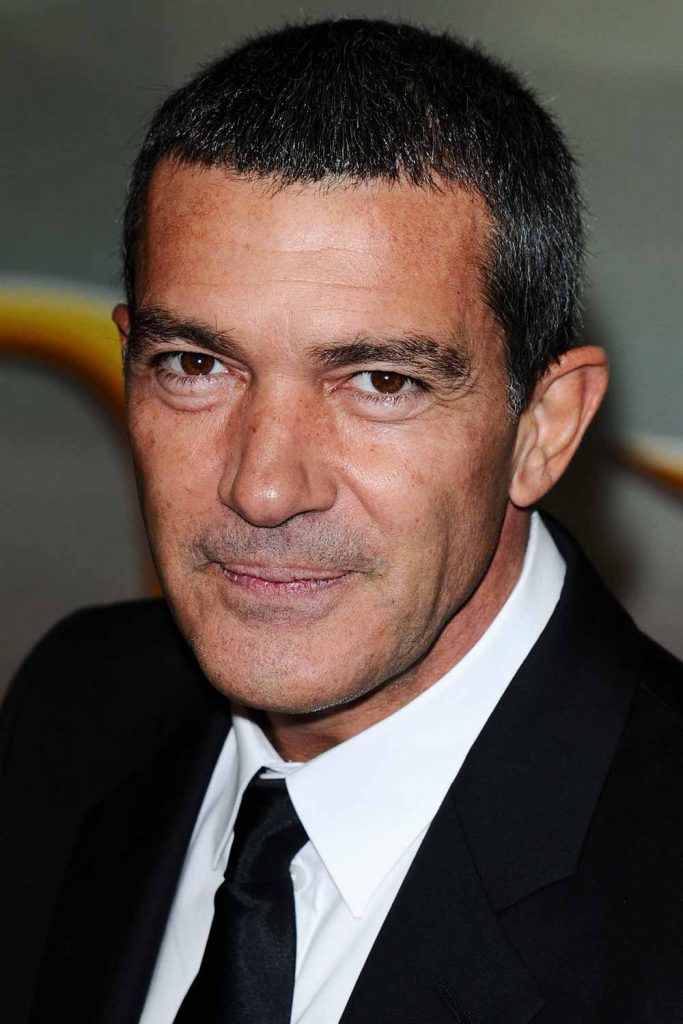 Featureflash Photo Agency/Shutterstock
Short Spiky Mexican Haircut
A spiky Mexico hairstyle is a sure bet for guys with short hair lacking body. Short spikes create an impression of a fuller mane and add texture to your locks. So, you will just need to accentuate the tips of random strands using a hair styling product.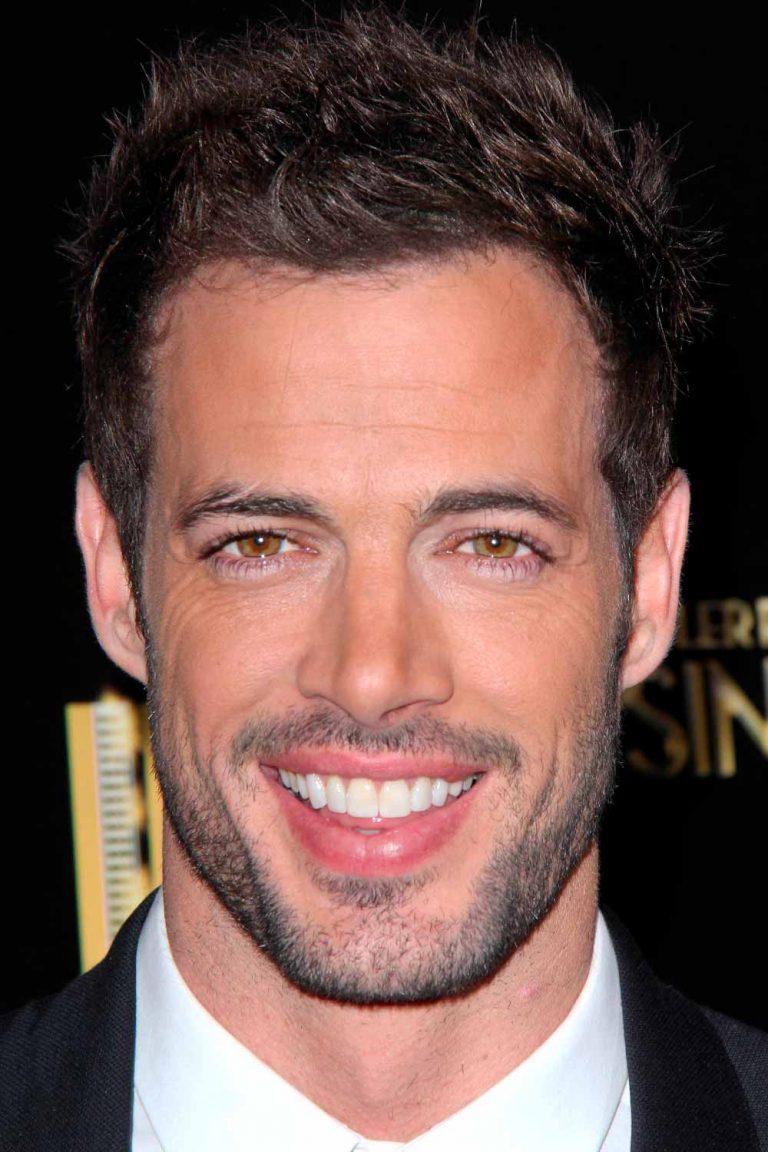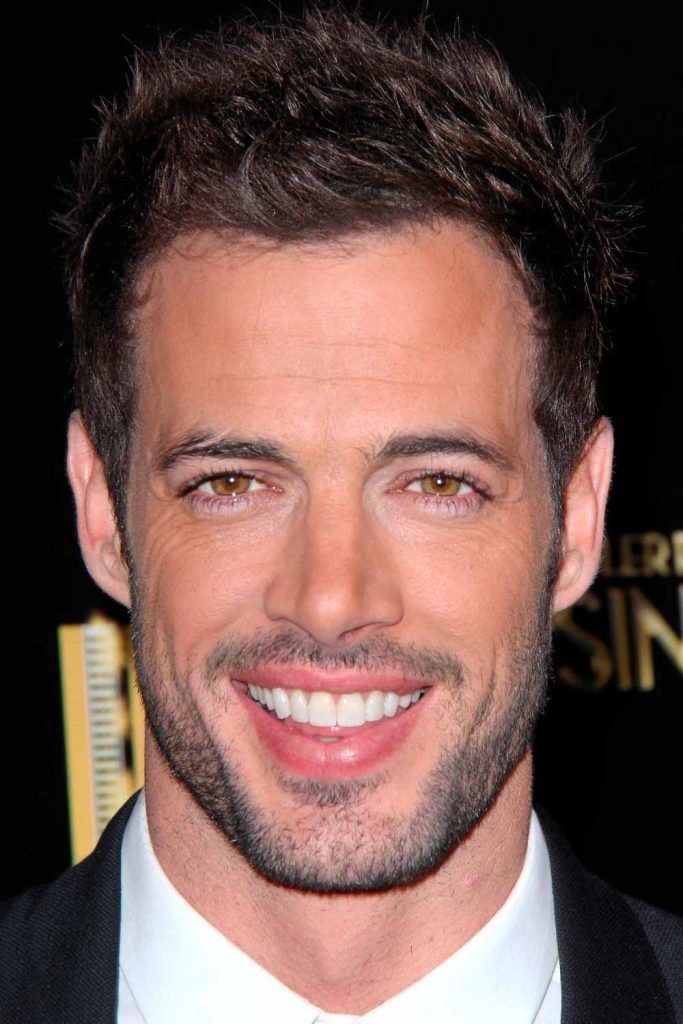 Kathy Hutchins/Shutterstock
Medium Curls
Curly Hispanic hair makes women's hearts beat faster. So, why reinvent the wheel if you can just make the most out of your natural hair structure? Grow your curly locks to middle length and simply let them hang loose. You can rest assured that you will never go unnoticed.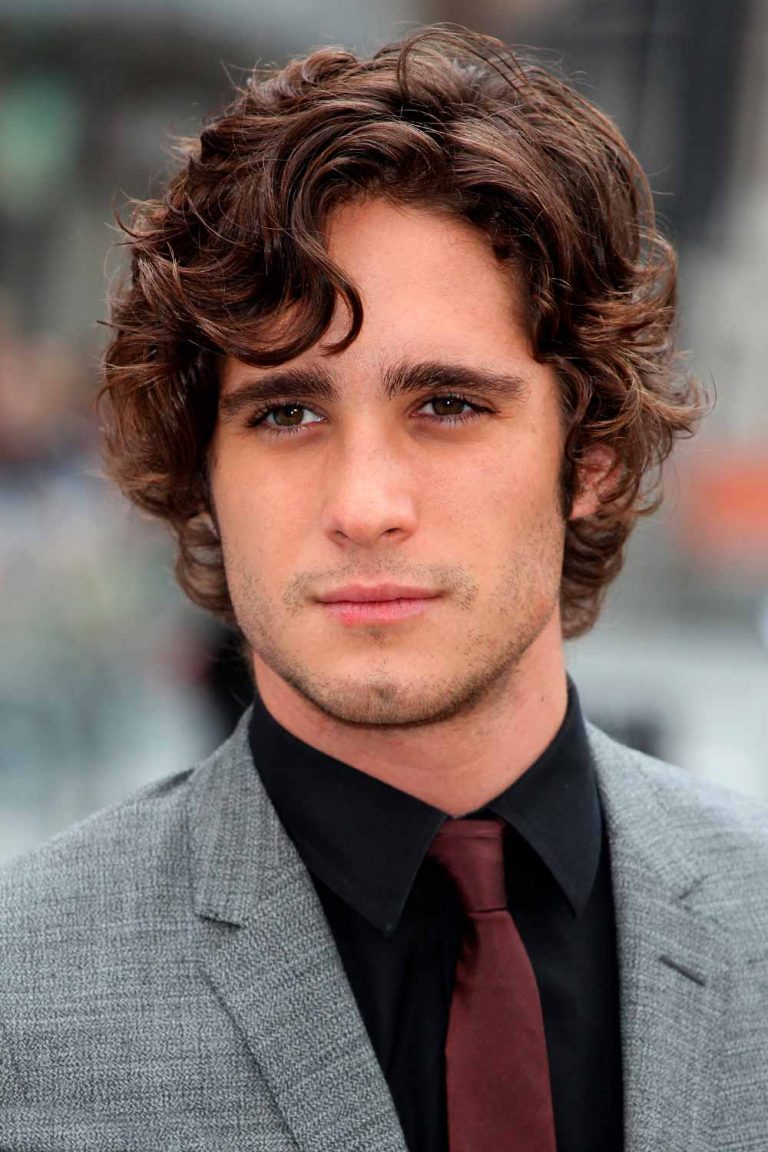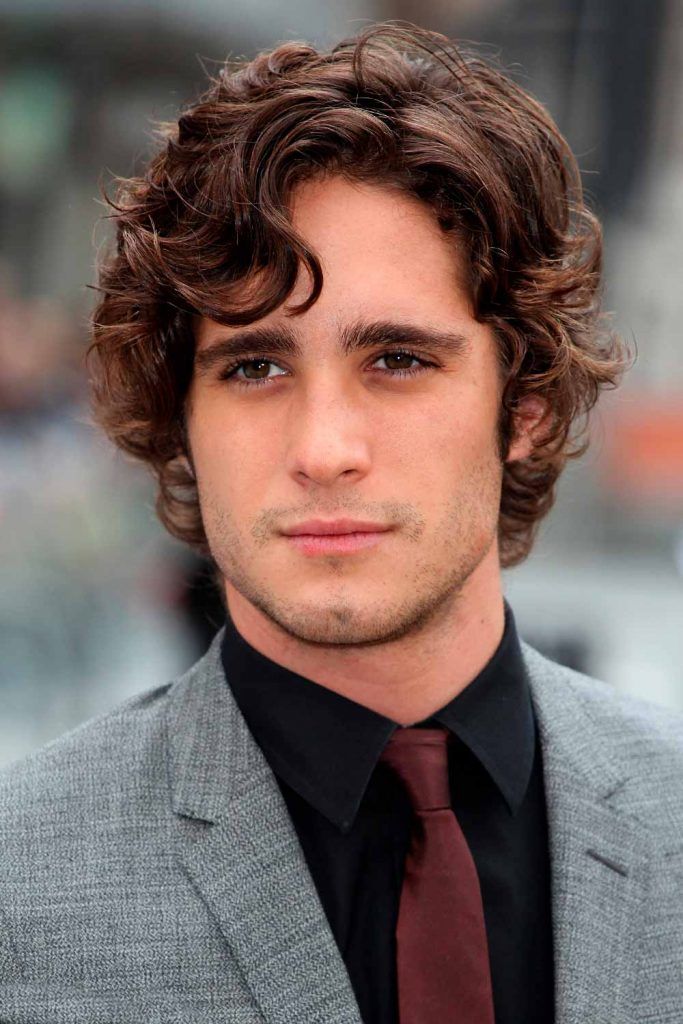 Featureflash Photo Agency/Shutterstock
Short Side Swept Mexican Haircut
When elegance meets practicality, it results in a short side swept Mexican haircut. To keep the hair on top in the spotlight, you can add a fade or taper haircut to the back and sides. Both of them will make the look neater and cleaner too.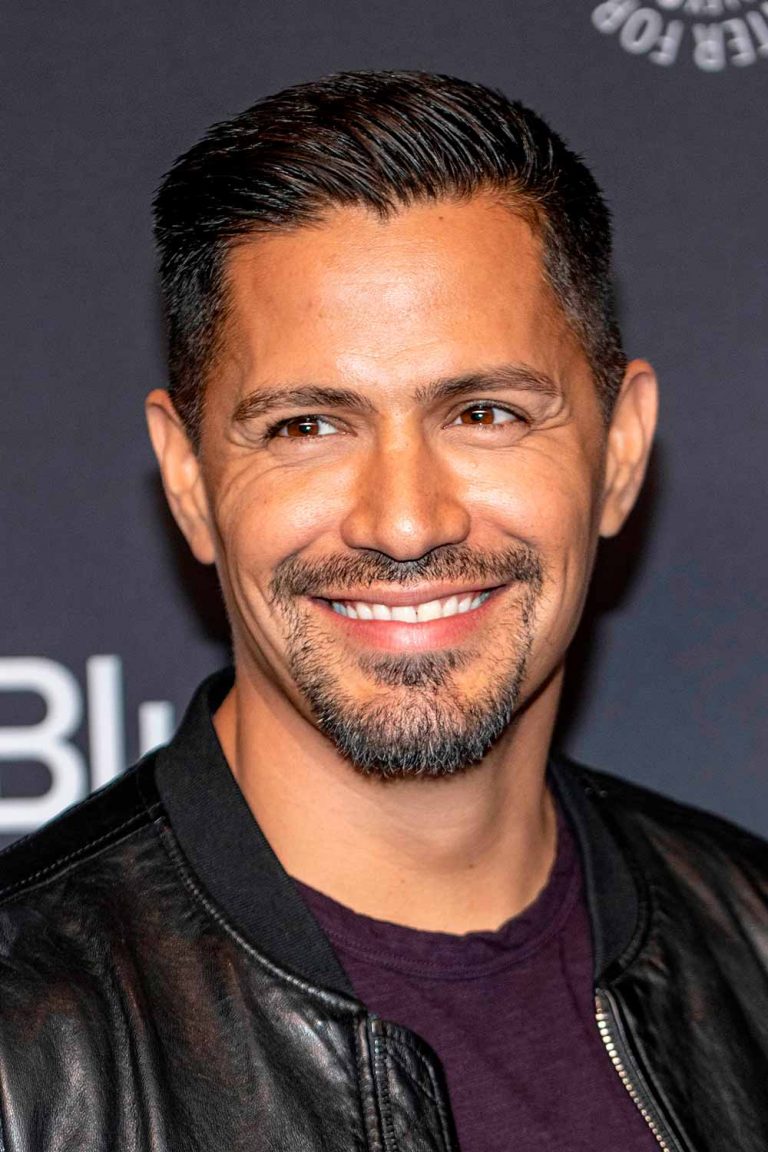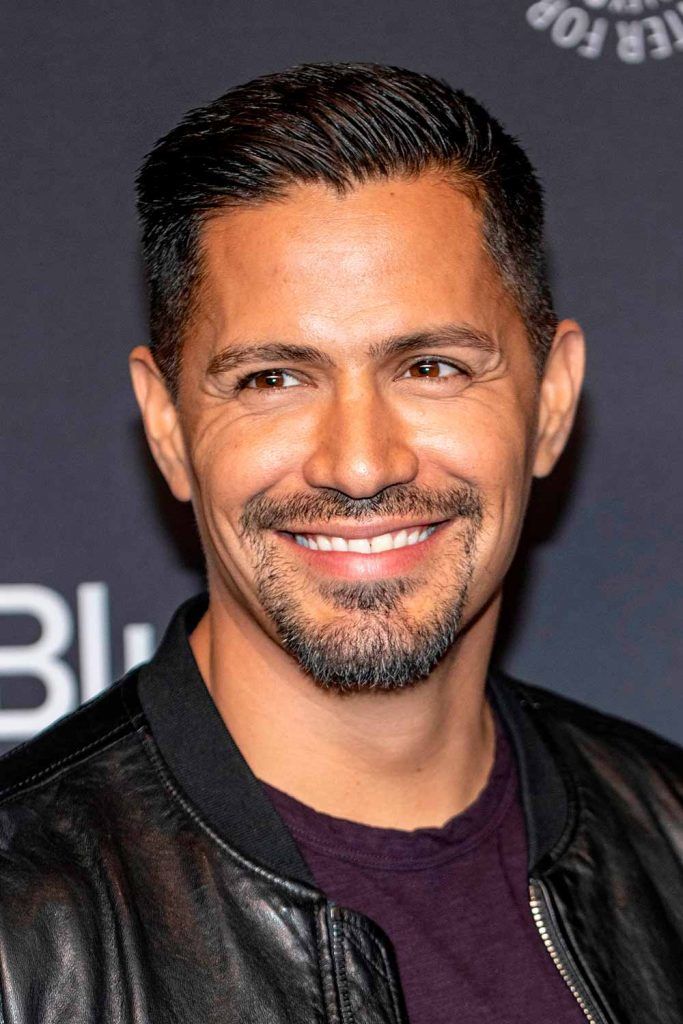 Eugene Powers/Shutterstock
Mexican Fade
Fades of all types work amazingly with Mexican hair. They allow for a wide range of options. If you are looking for an edgy and pronounced haircut idea, go for a Mexican crop top fade. Do not forget to run your fingers with a tad of hairstyling product through the locks on top to give them emphasis.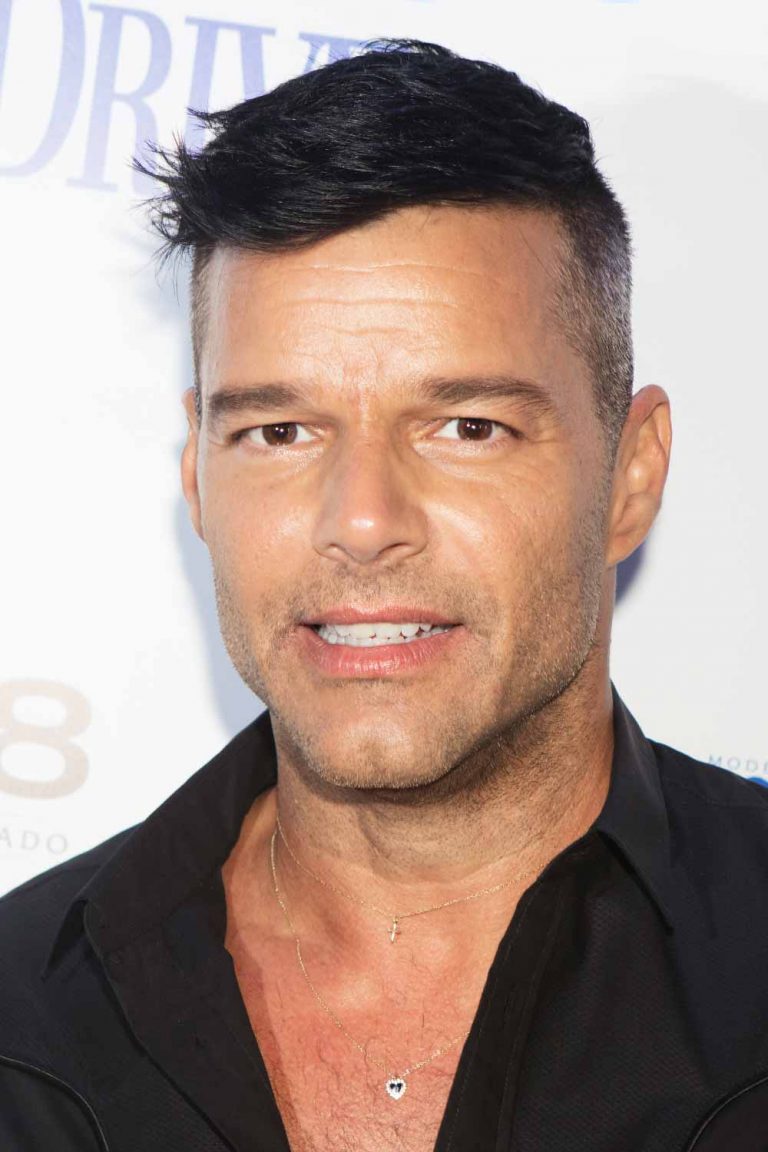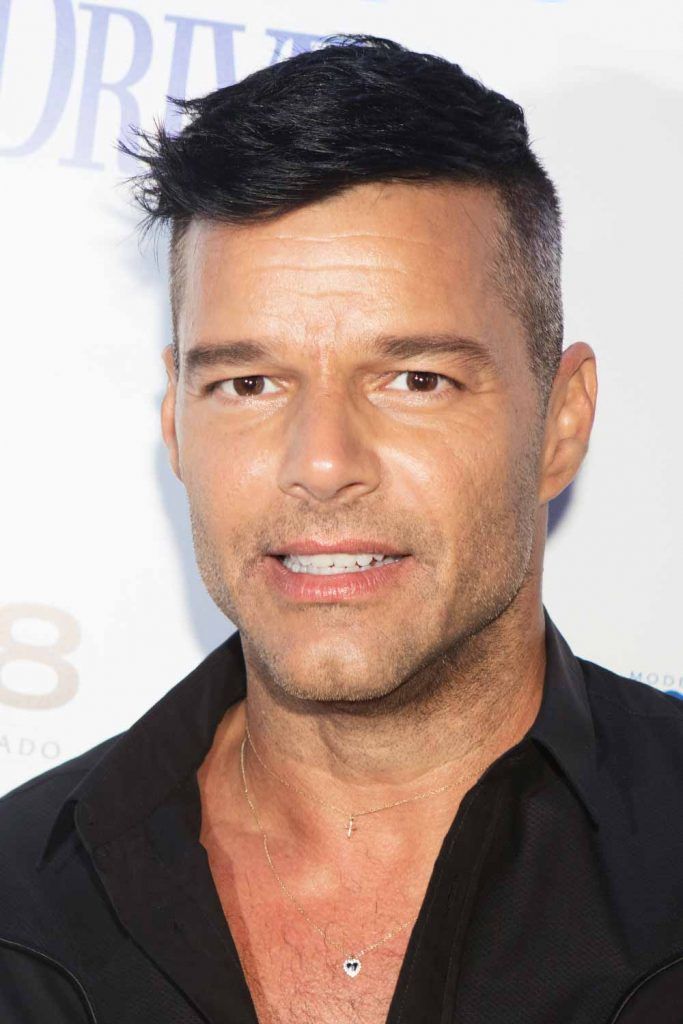 Humberto Vidal/Shutterstock
Long Slicked Back Mexican Haircut
Men with long hair may just wear their locks loose and look stunning. However, when you are headed to a fancy event with some sort of dress code, simply slick the hair back and you are good to go. This is actually one of the most popular Spanish wave hairstyles, as thanks to the wavy hair texture, it gains more definition and volume.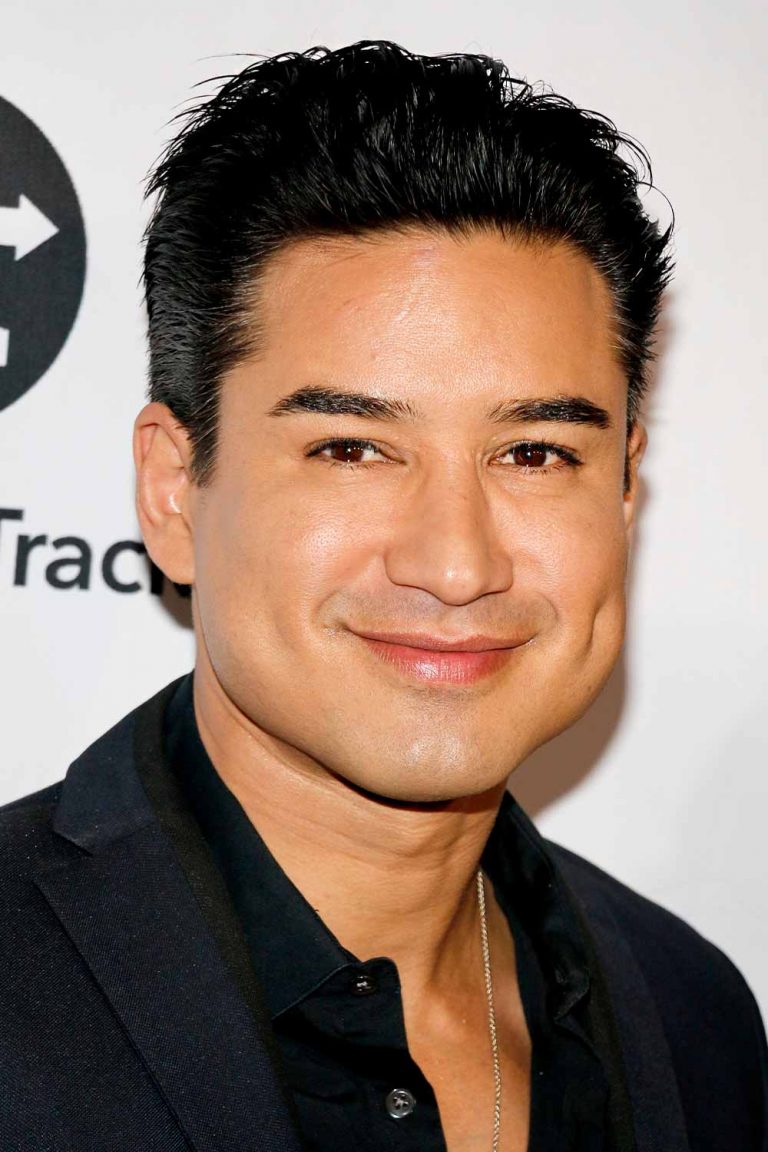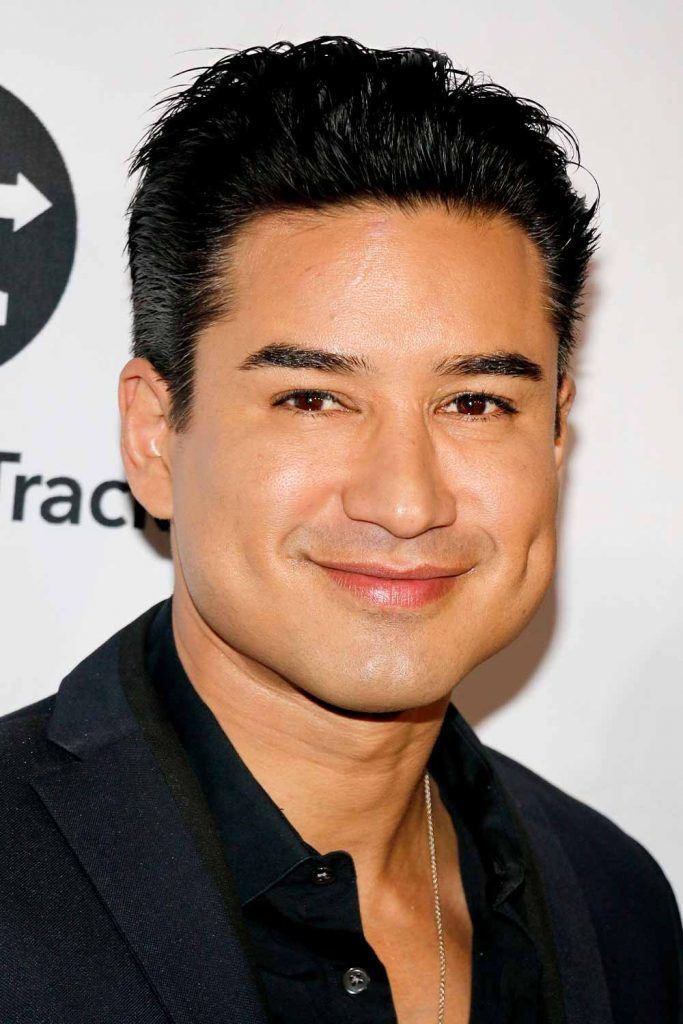 Tinseltown/Shutterstock
Bowl Cut Mexican
Mexican men manage to give an old school bowl cut their signature charm. Styling also makes the world of difference to the look. If you go with a bowl cut, do not make it preppy. Instead, tousle the locks for a bit messy finish.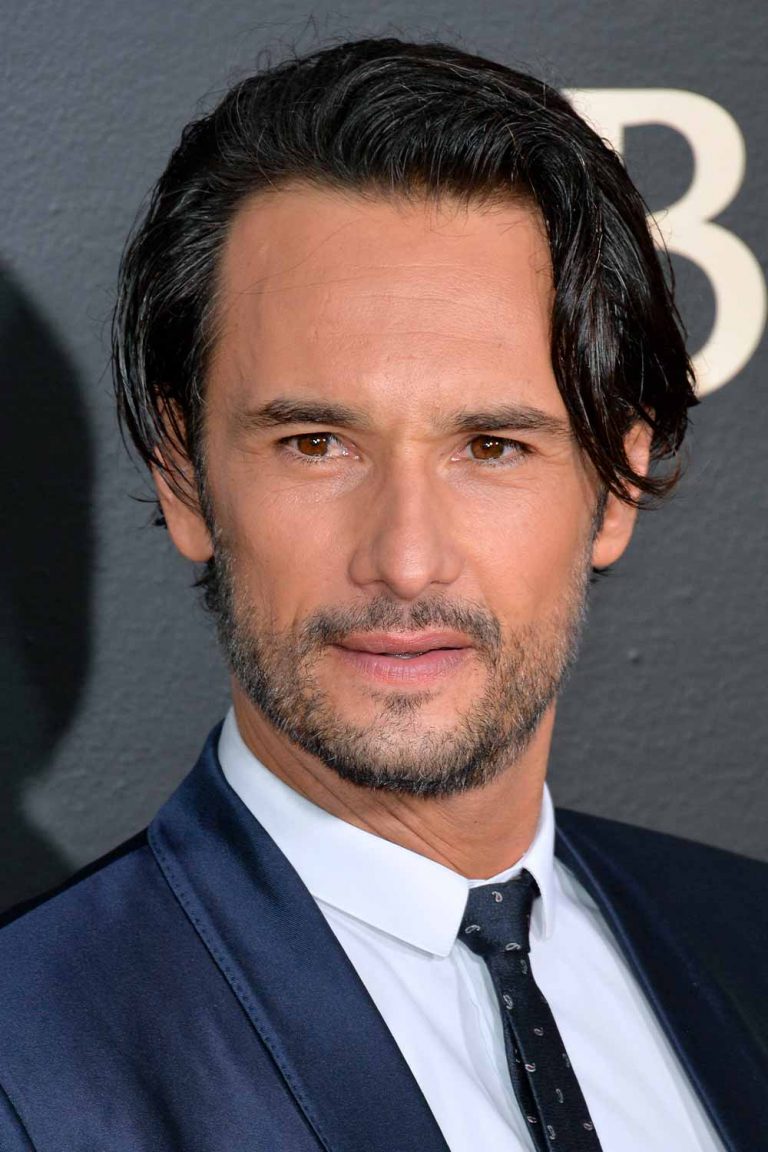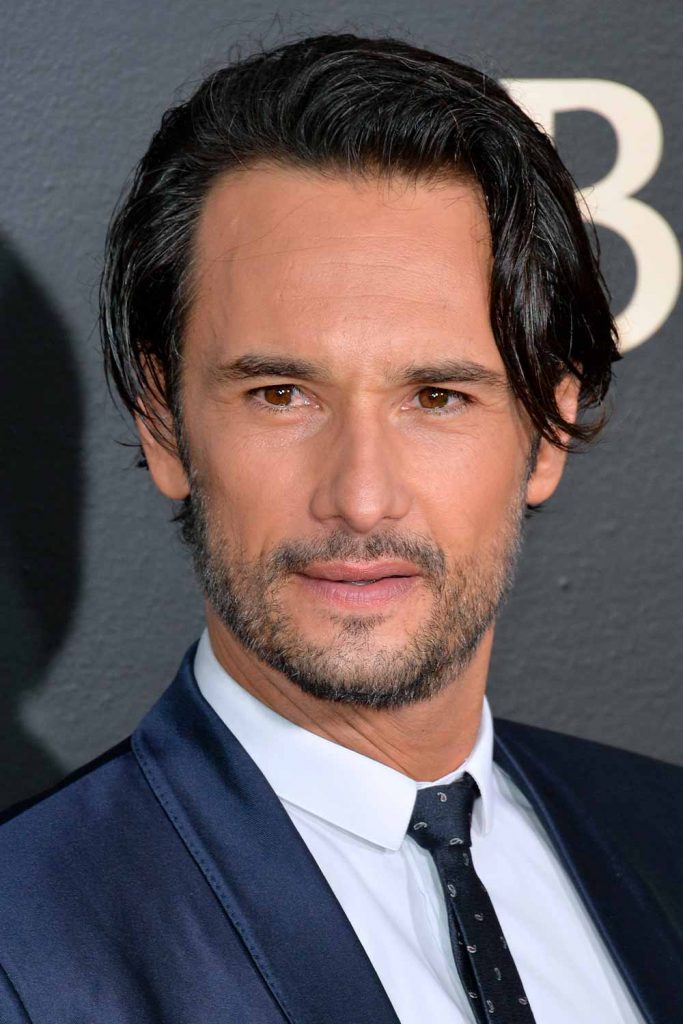 Featureflash Photo Agency/Shutterstock
Brushed Back Quiff
Quiffs and fringes are common additions to Mexican haircuts. They are especially beneficial for guys with round or just wide faces, as they allow you to make your head visually longer.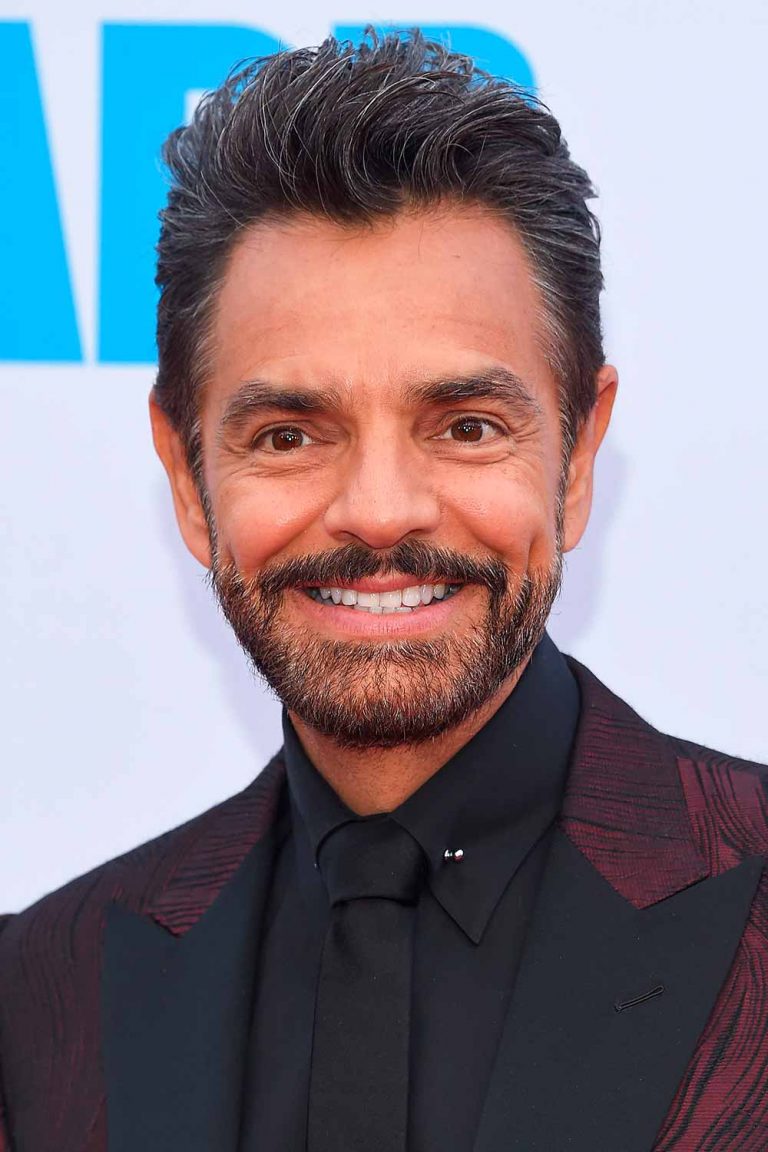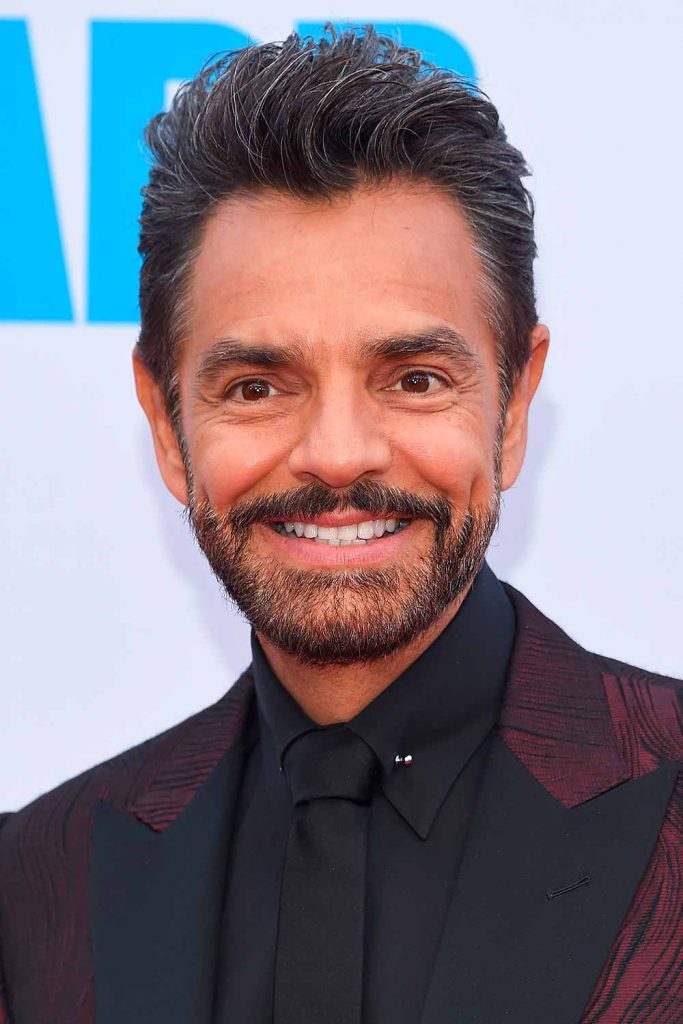 DFree/Shutterstock
Messy Short Mexican Haircut
When it comes to short Mexican haircuts, you are offered a sheer variety of styling options with a messy top being one of the most popular. So that it looks stylish but not unkempt, balance the look with a Mexican low taper fade.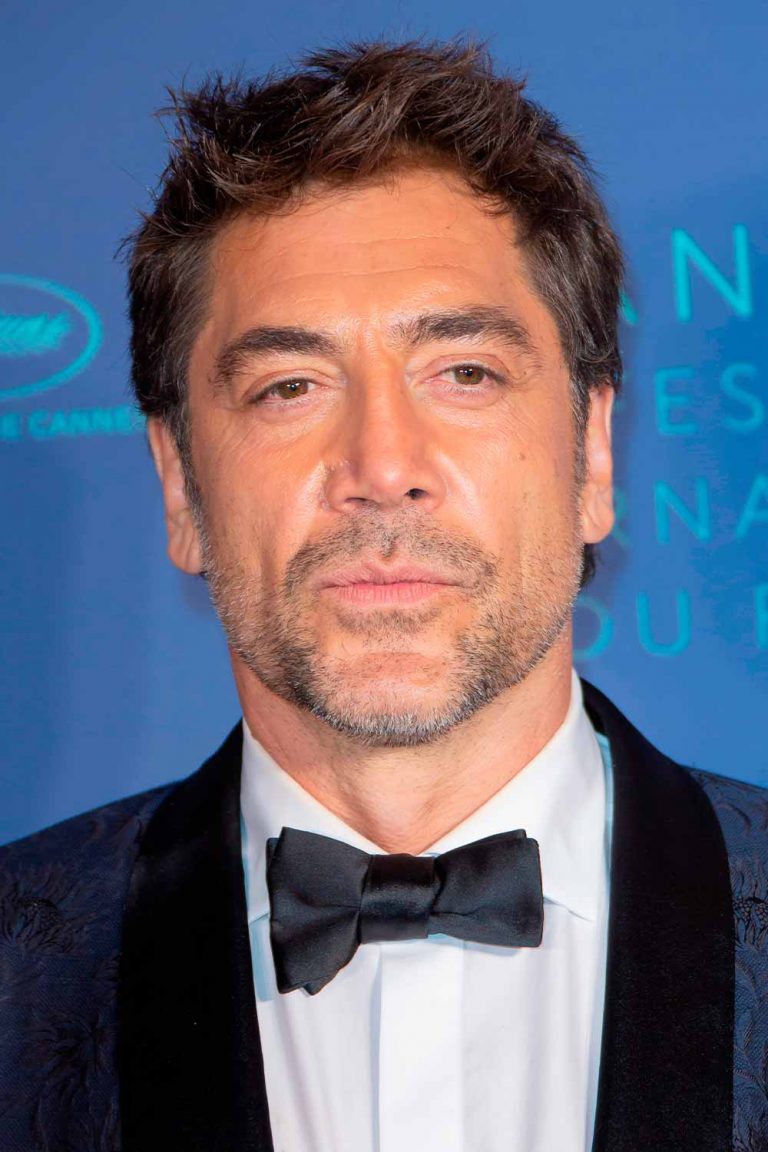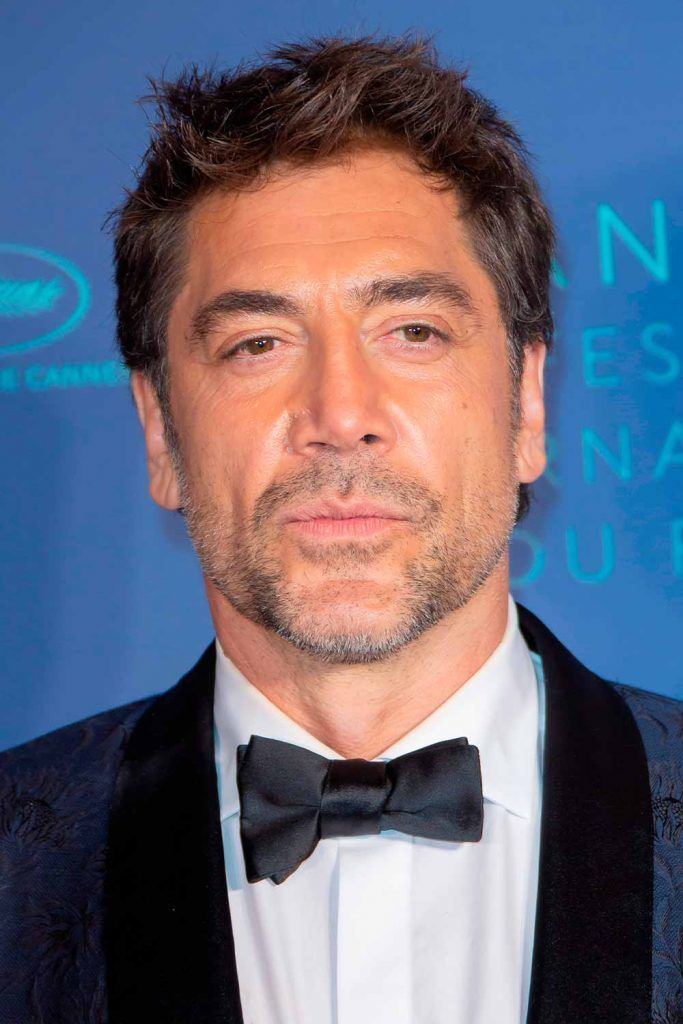 BAKOUNINE/Shutterstock
Brushed Up Curly Hair
Hispanic curly hair may be a bit difficult to tame and that is when the right haircut comes into play. Get the sides tapered or faded and brush the front section of hair upward to make it sit nicely on top.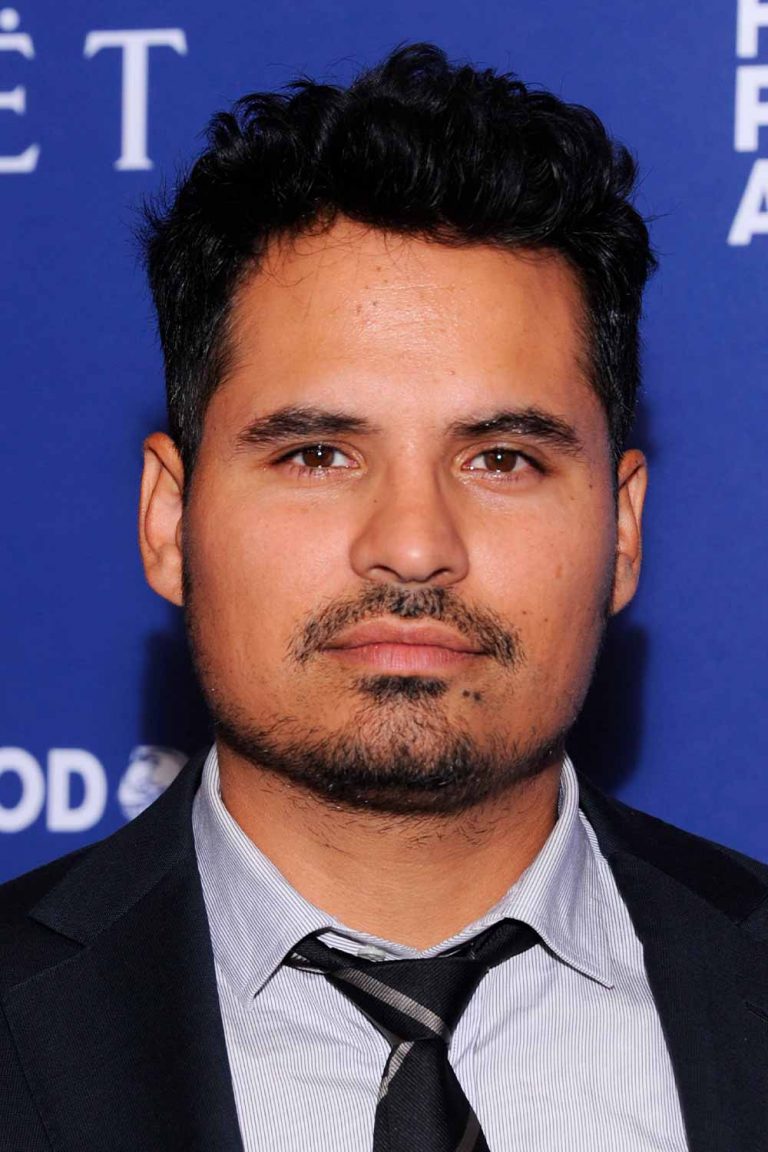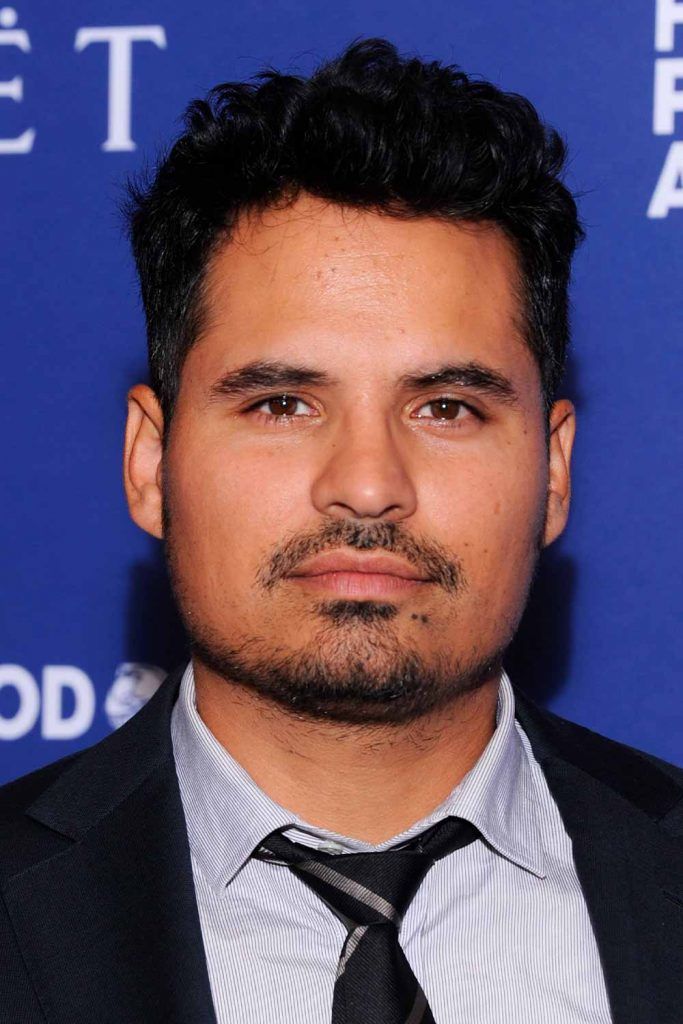 DFree/Shutterstock
Mexican Beard Styles
Did you know that there are plenty of Mexican beard styles to choose from? Short and long, thin and bushy, groomed or natural, everyone will manage to match the beard style to their preferences and features.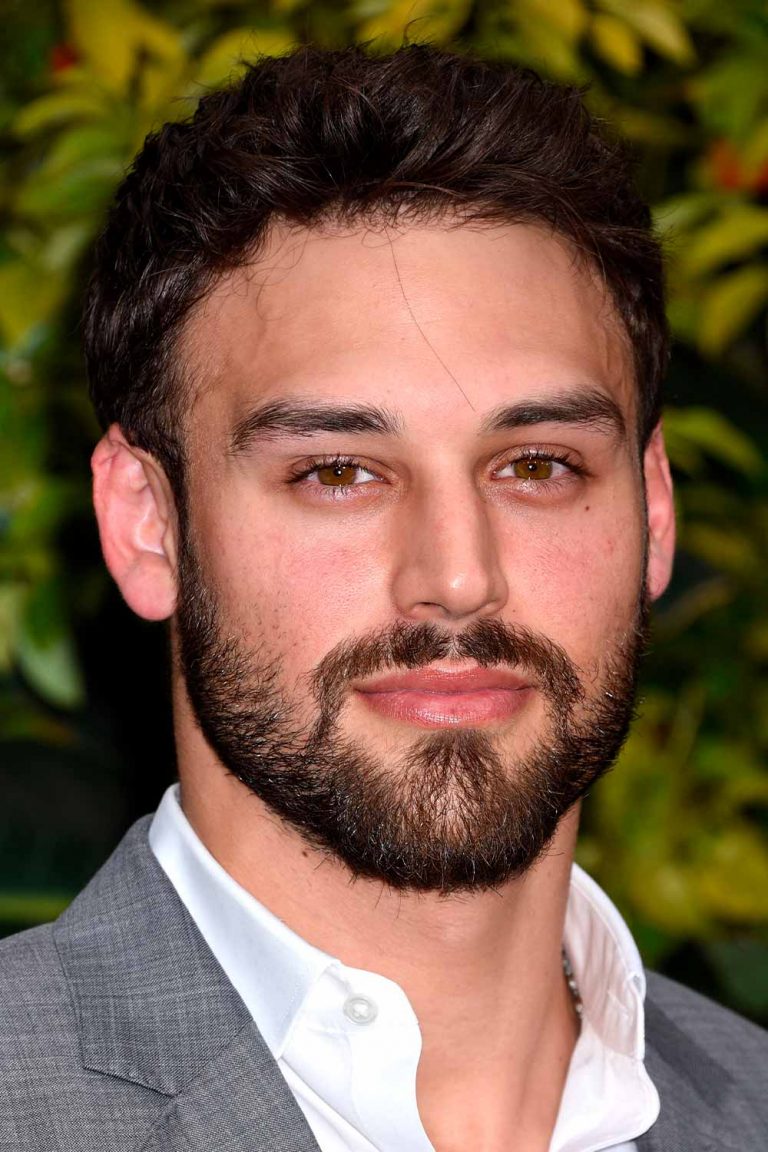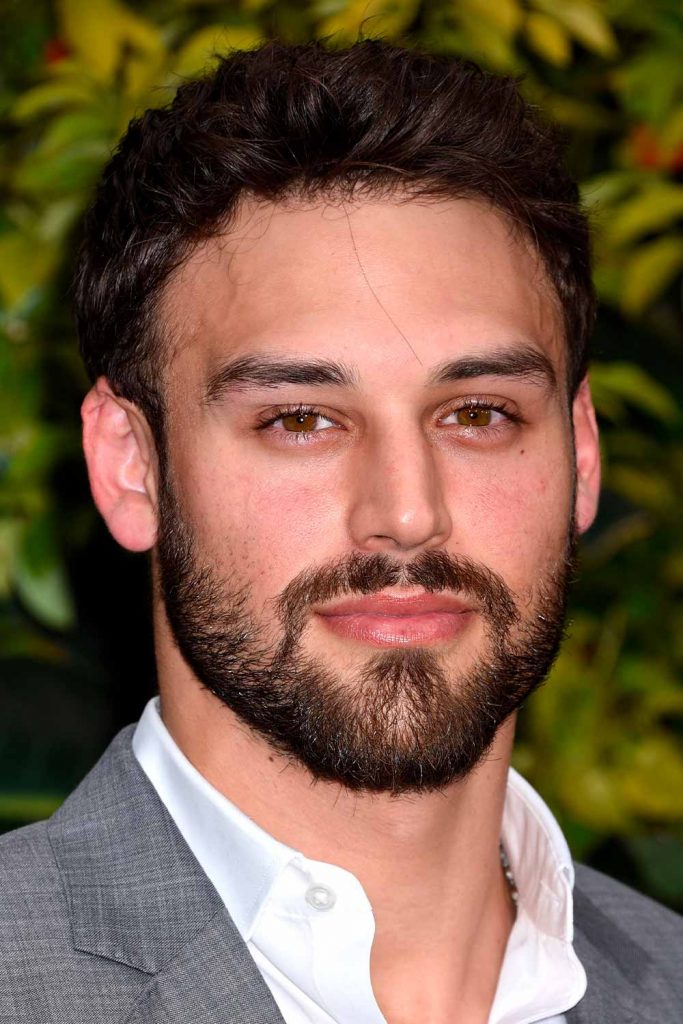 Ga Fullner/Shutterstock
Long Eboy Mexican Hairstyles
Mexican hairstyles have not been spared the modern trends. An eBoy haircut, which is all the rage now, is extremely popular with Mexican guys too. Yet, with their hair texture, it comes out attractive and carefree without extra effort.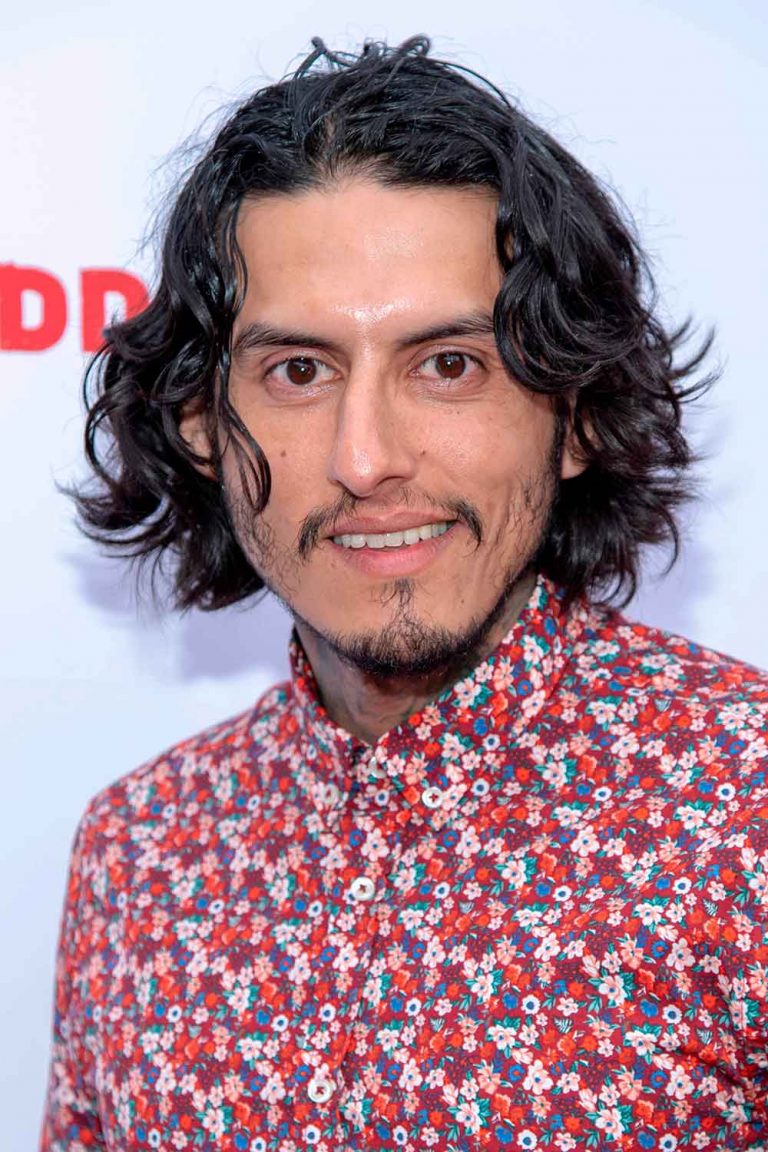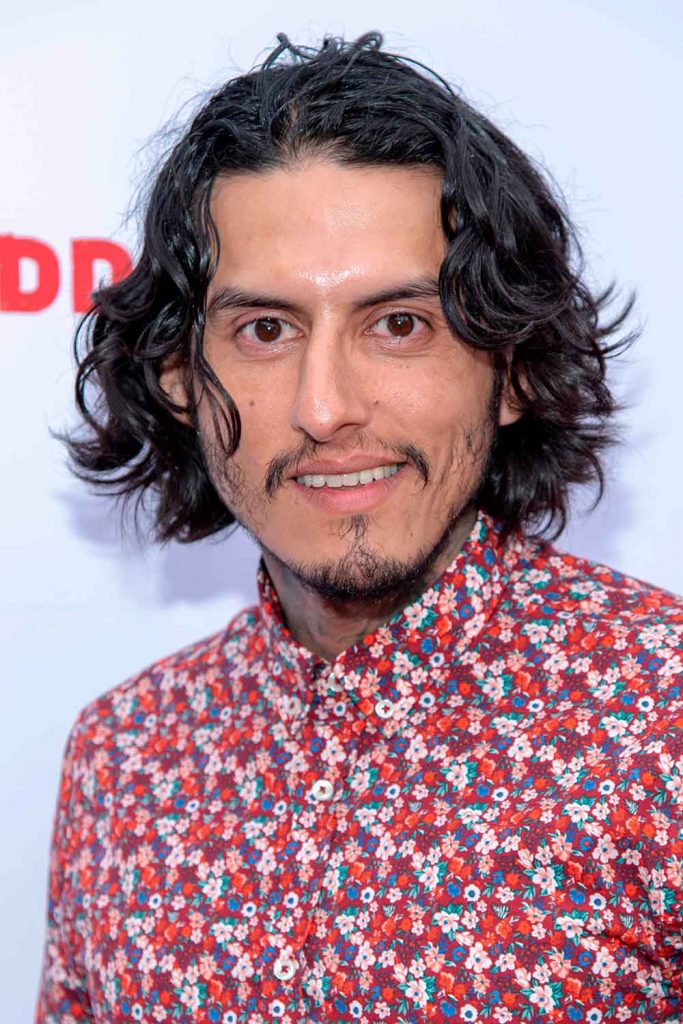 Eugene Powers/Shutterstock
You cannot go wrong with a Mexican haircut no matter what natural hair texture you have. It is classy, masculine and flatters everyone. So, if you are ready to upgrade your look to a stylish Mexican cut, wait no longer.
FAQs
What is the Mexican haircut called?
The Edgar haircut is considered one of the most popular Mexican haircuts. It is also known as the Mexican Caesar cut. At first, it was a haircut of choice for Mexican men of younger age. But nowadays, it can be seen on men living in the South of the U.S. as well.
What is the coolest Mexican haircut?
The Edgar haircut as well as the buzz cut bald fade are thought to be the coolest Hispanic haircuts. Yet, this does not mean that you cannot experiment with Latino haircuts and give them a unique and unusual touch.