An Edgar haircut is gaining more popularity these days and for good reason. While it is short and easy to maintain, it gives your appearance plenty of edge and character. Being especially flattering for oval, oblong and pointy face shapes, it is a great way to take your short haircut to the whole new level of boldness. Moreover, it allows you to mask any unevenness in your hairline should you have any. To learn more about this awesome Latina haircut keep on reading.
What Is the Edgar Haircut?
An Edgar haircut is a Mexican take on a Caesar hair cut. Originally sported by Latina boys, it has soon become incredibly popular worldwide. It is one of those short haircuts for men that involve more hair in the front with the top being shortly trimmed while the sides and the back are faded, tapered or undercut. The front section of the hair, which is also referred to as a fringe or bangs, is generally styled so that it covers your forehead partially.
Source: @hayden_cassidy via Instagram
Who Is Edgar?
It is unknown for sure where the Edger hair cut actually comes from. Edgar Martinez, a baseball player, is sometimes blamed for its popularity. His face was shaved in a fan's head, which made this hairstyle notorious. There is also another theory that claims that Mexico is where the Edgar haircut originates. That is why it is also referred to as a Takuache haircut, which means "possum" in Spanish, as well as a young man from Mexico keen on pickups. It can also be shortened to a Cuh cut.
12 Edgar Haircuts To Copy
Since now you know everything you need about an Edgar haircut, it is time to explore the most fashionable haircuts for Mexican guys. Of course, we could not leave you without a dose of inspiration. Below, you will find the trendies Edger cut hair ideas for every taste. So, feel free to check them out and choose the look that appeals to you.
Classic Edgar Haircut
If you have thick and short Mexican haircut, then a classic haircut is your way to go. It is basically a high bald Caesar fade with the sides being smoothly blended into the top and the front hair trimmed bluntly.
Source: @hayden_cassidy via Instagram
Short And Spiky
Adding spikes to any hair cut for men instantly makes it look sharp and edgy and an Edgar cut is no exception. Add an undercut haircut to the sides and you are guaranteed to rake in compliments.
Source: @meha_barber via Instagram
Bald Fade Edgar Hair
When going for bald fade haircuts men can rest assured that they opt for ultimate sharpness. Where to start is up to you. Though remember, the higher the fade, the edgier the look.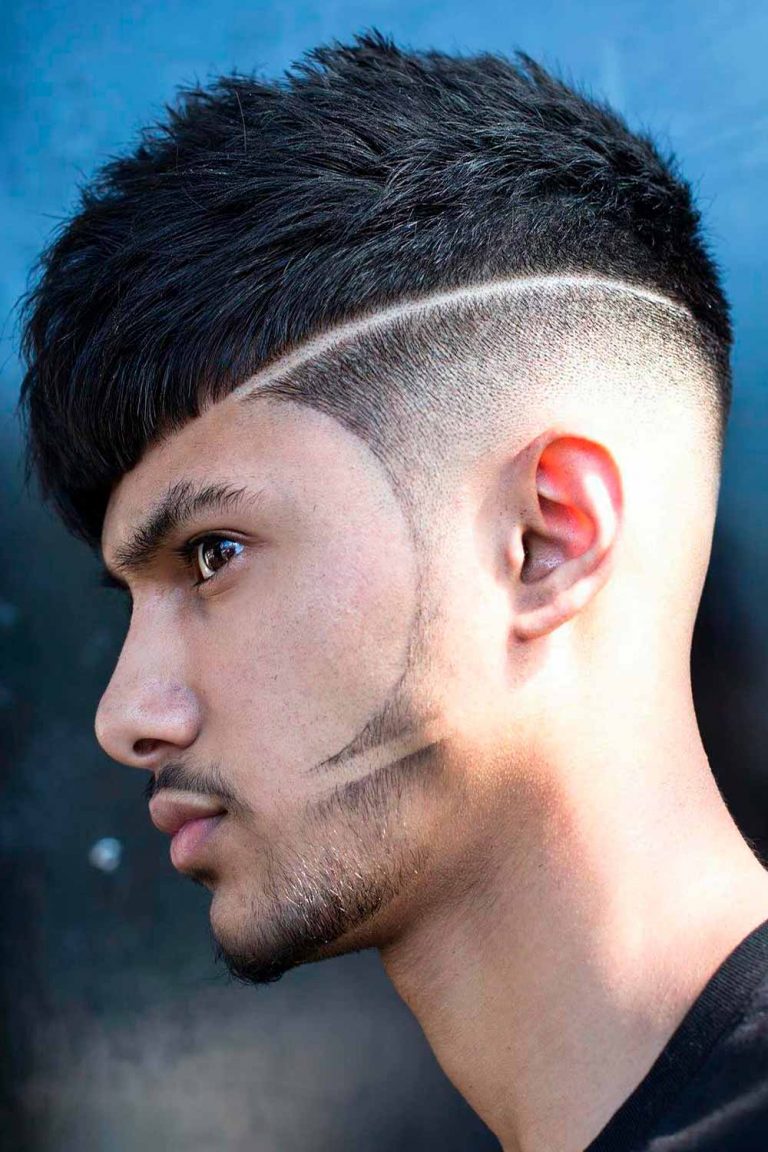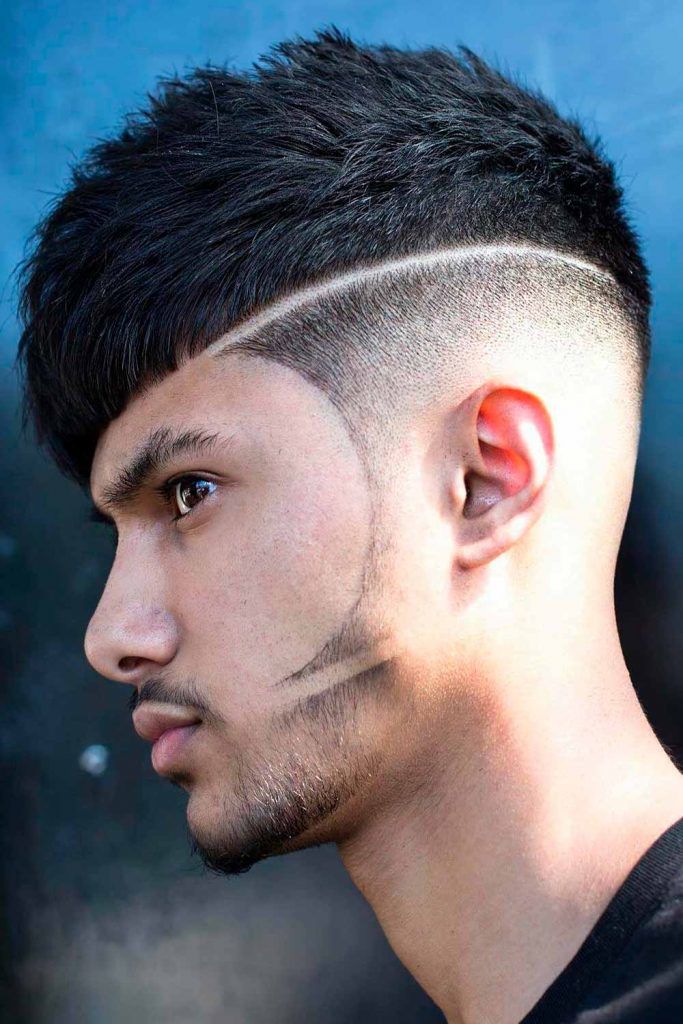 Source: @r.braid via Instagram
Edgar Haircut With Medium Fade
Are you one of those practical men who lean toward the golden mean? Then an Edgar mid fade haircut may become your signature look.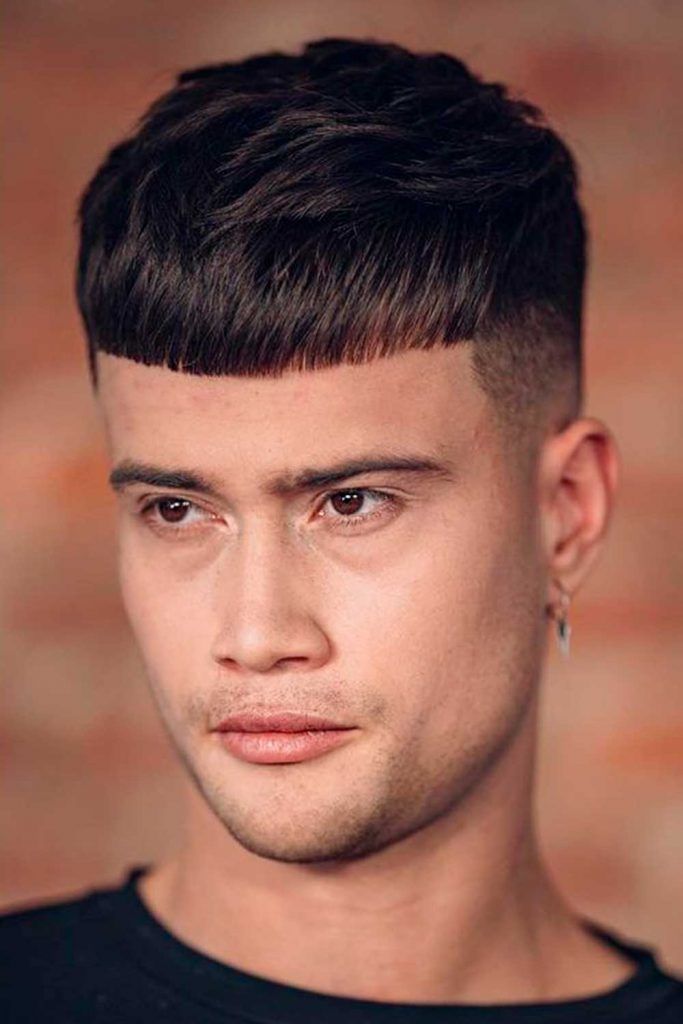 Source: @alan_beak via Instagram
Edgar Haircut With High Fade
Pairing an Edgar cut with a high fade haircut men create the style that will not go unnoticed. It takes the textured top to the center stage and makes it the focal point of the whole look.
Source: @ryancullenhair via Instagram
Edgar Haircut For Wavy Hair
If you think that Edgar cuts are only for those who have straight locks, we are here to prove you wrong. This wavy men's hair cut looks bold and pronounced thanks to the hair type.
Source: @meha_barber via Instagram
Asymmetrical & Sleek Edger Haircut
To give your Edgar haircut Takuache feel, you should style it sleek and polished. Yet, it may turn up a bit boring. So that it will not happen, consider making a Cuh haircut asymmetrical.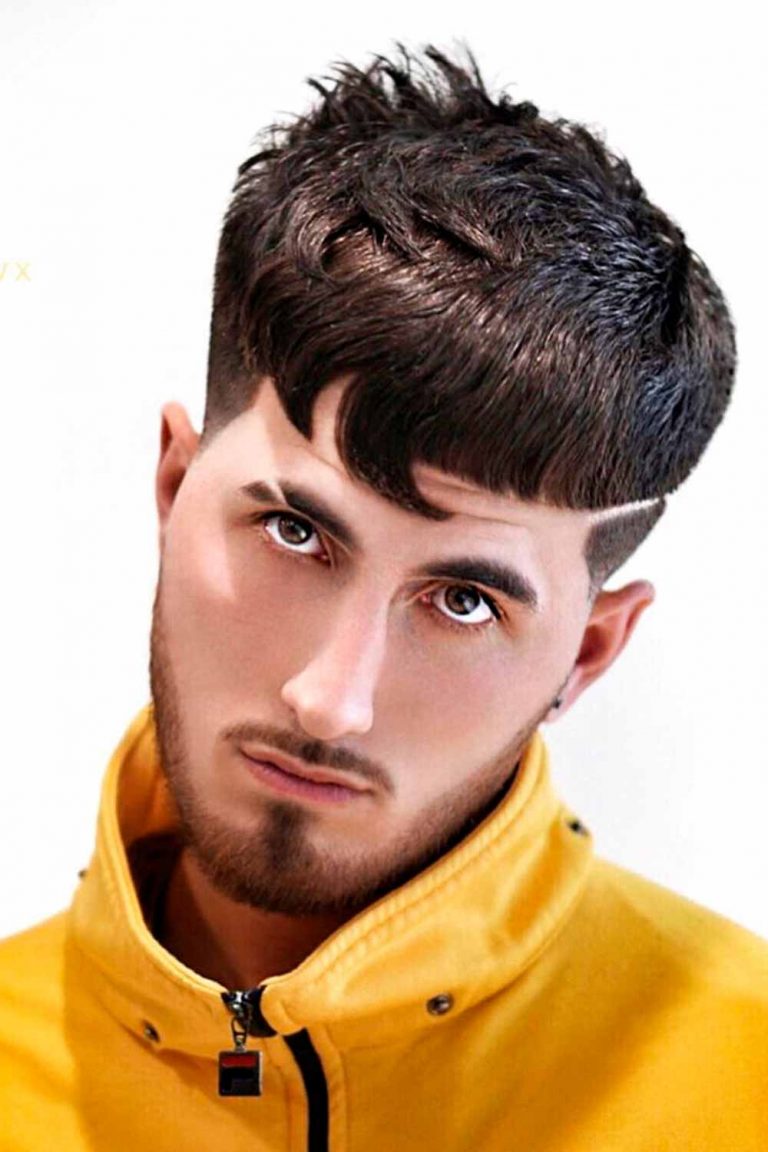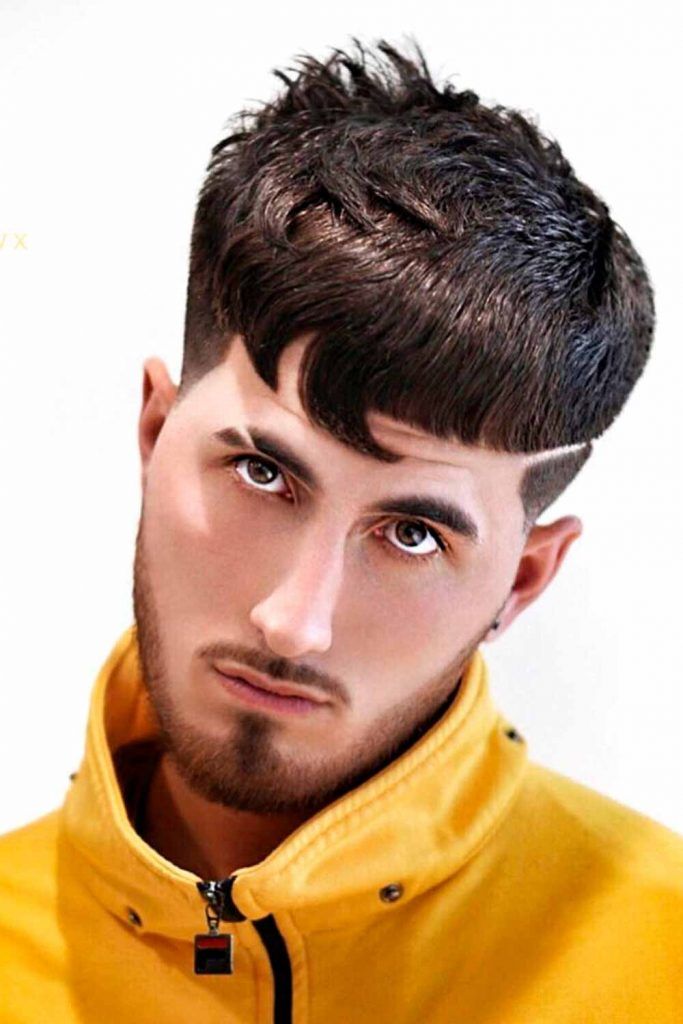 Source: @xbigwesx via Instagram
Messy Edgars Haircut
Another way to spice up a Takuache cut is by adding a messy finish to it. This works especially well if you have a textured cut on top. Tousling your locks not only makes them more defined but also creates an impression of a full head of hair.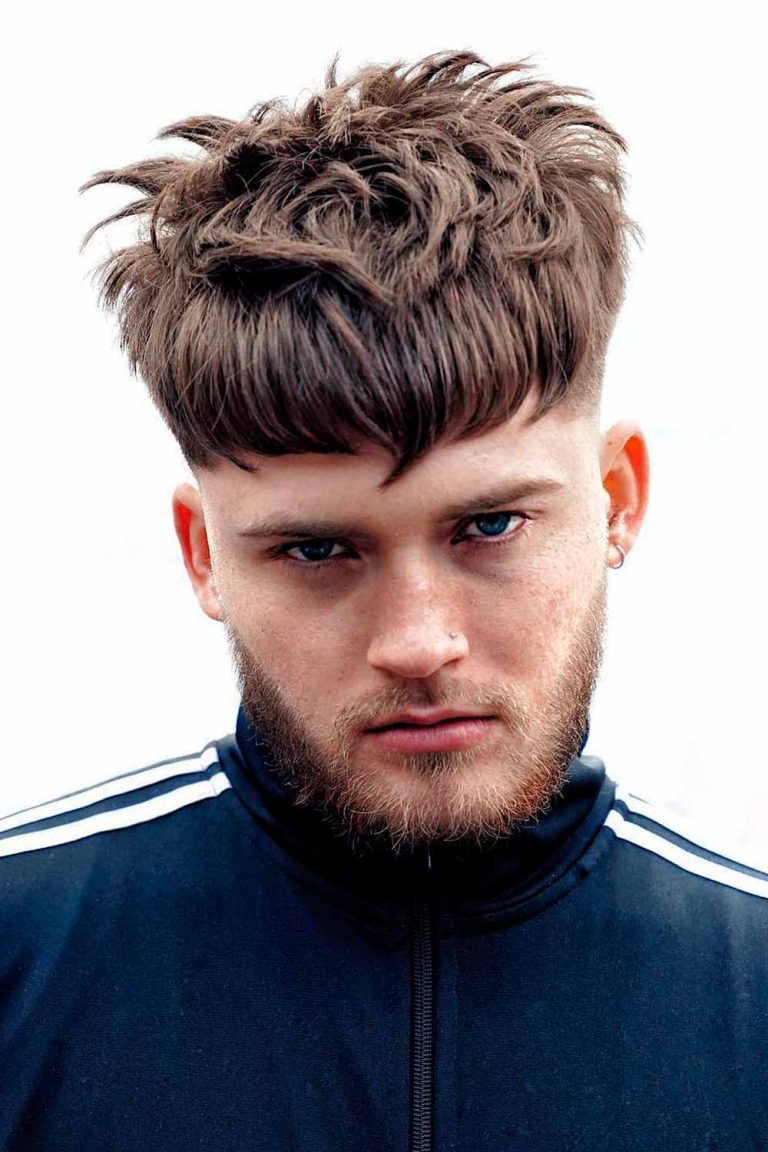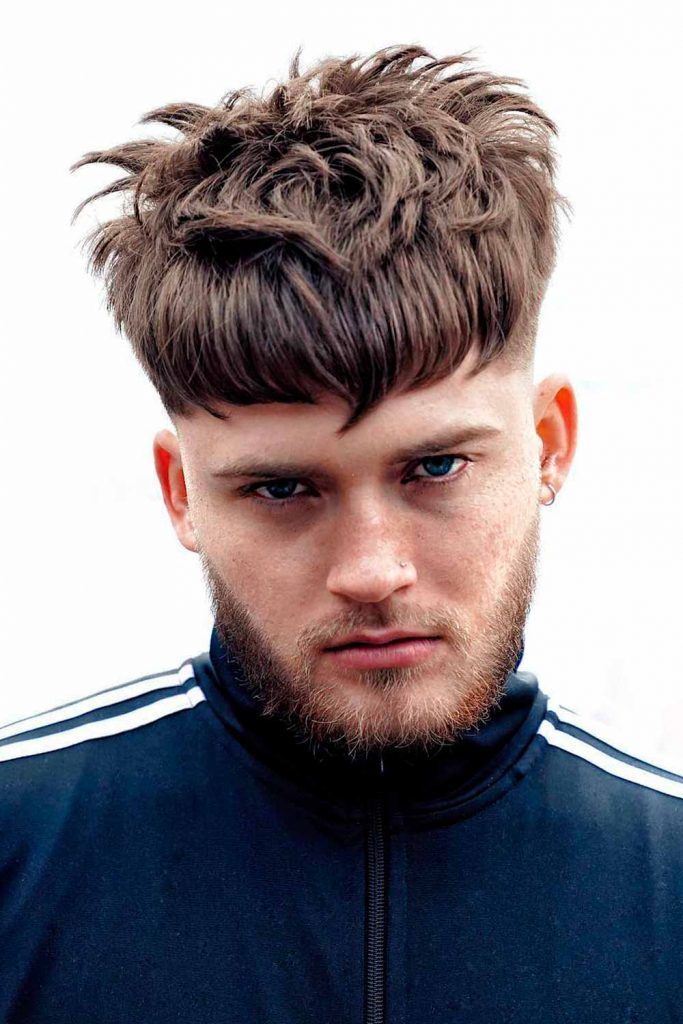 Source: @z_ramsey via Instagram
Choppy Hair
There are many ways to create a lot of texture with your haircut. So that the styling will not take you much time, it is a good idea to get choppy layers on top and then only add a tad of a hairstyling product.
Source: @ryancullenhair via Instagram
High And Tight Edgar Haircut
A high and tight mens haircut is known for being extremely versatile. Thus, you can easily turn it into an Edgar hair look yet with a military vibe.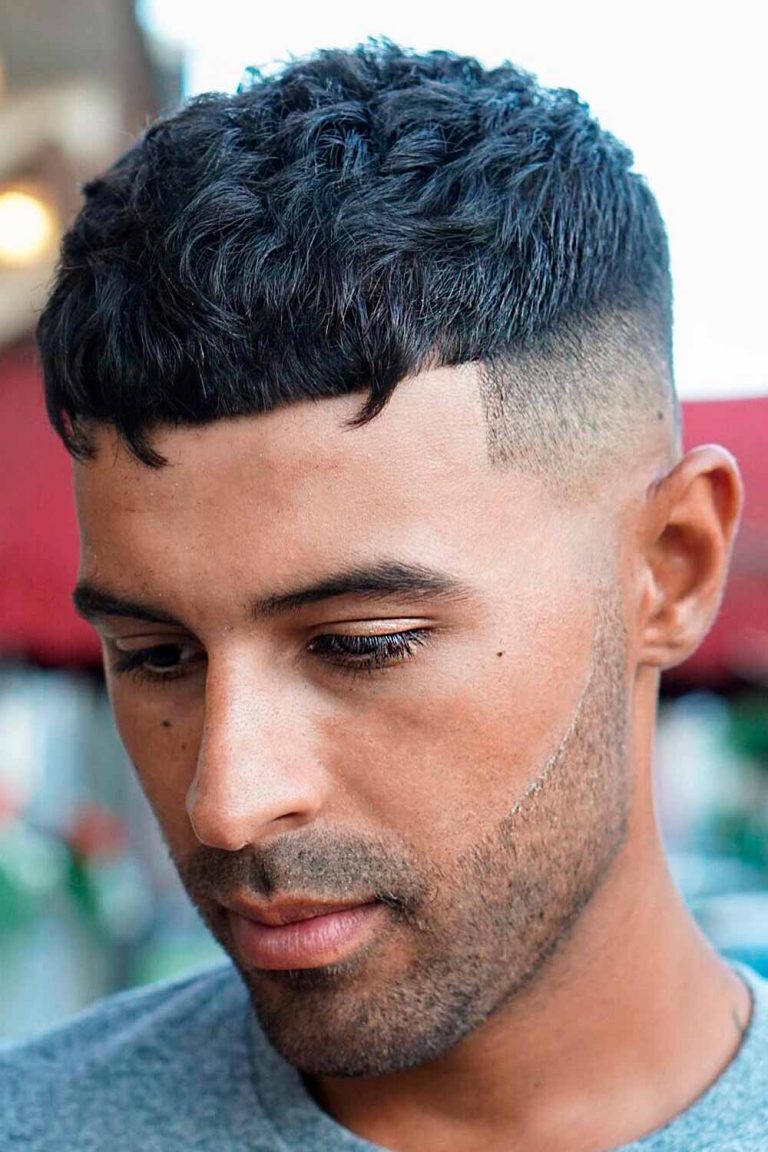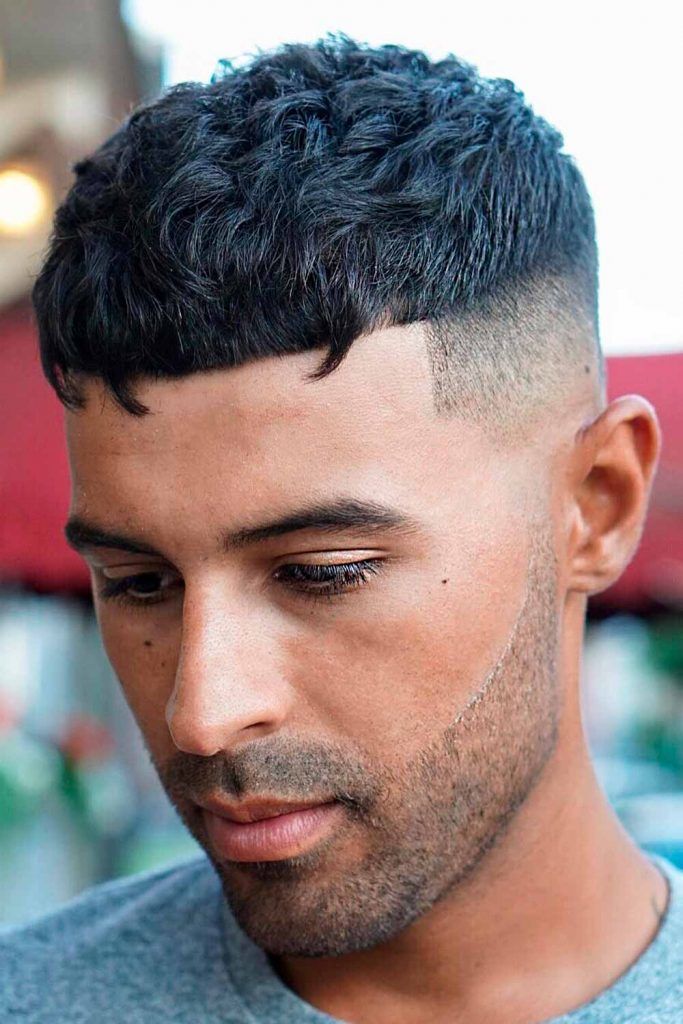 Source: @z_ramsey via Instagram
Bleached Hair
When you think that Mexican haircuts cannot be any bolder, a bleached Edgar hair cut comes into play. It looks especially contrasty against naturally dark hair color on the sides.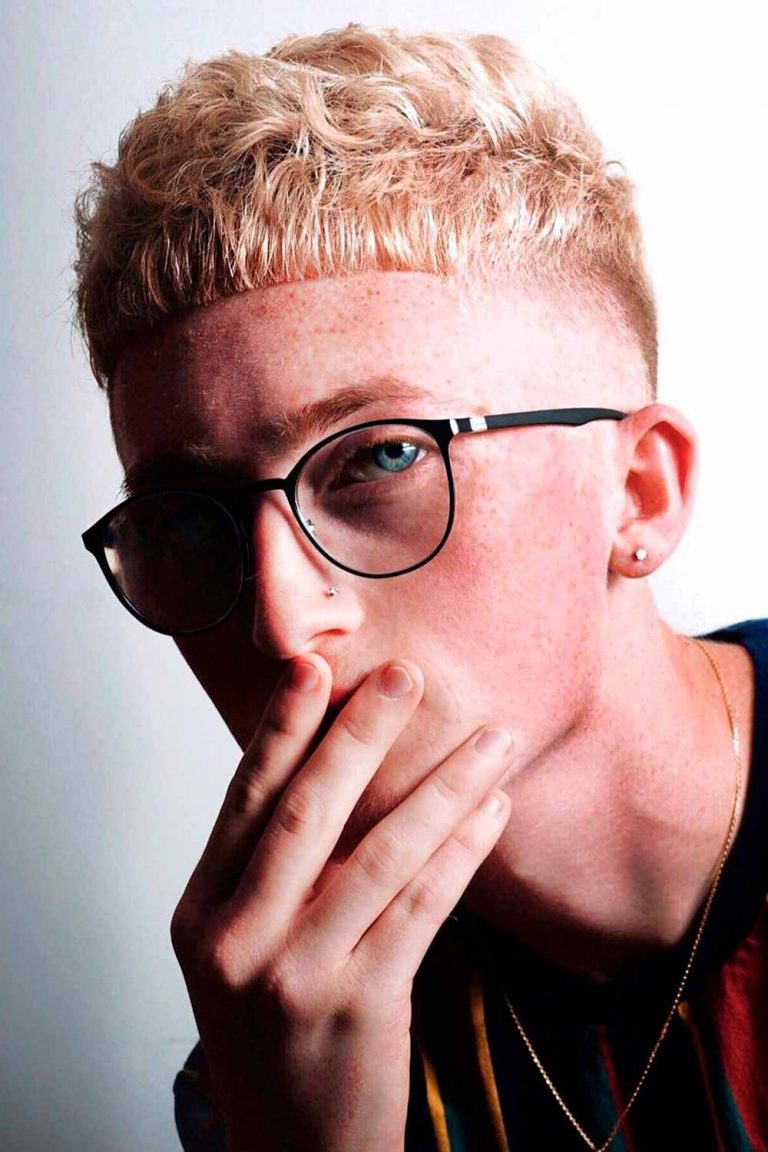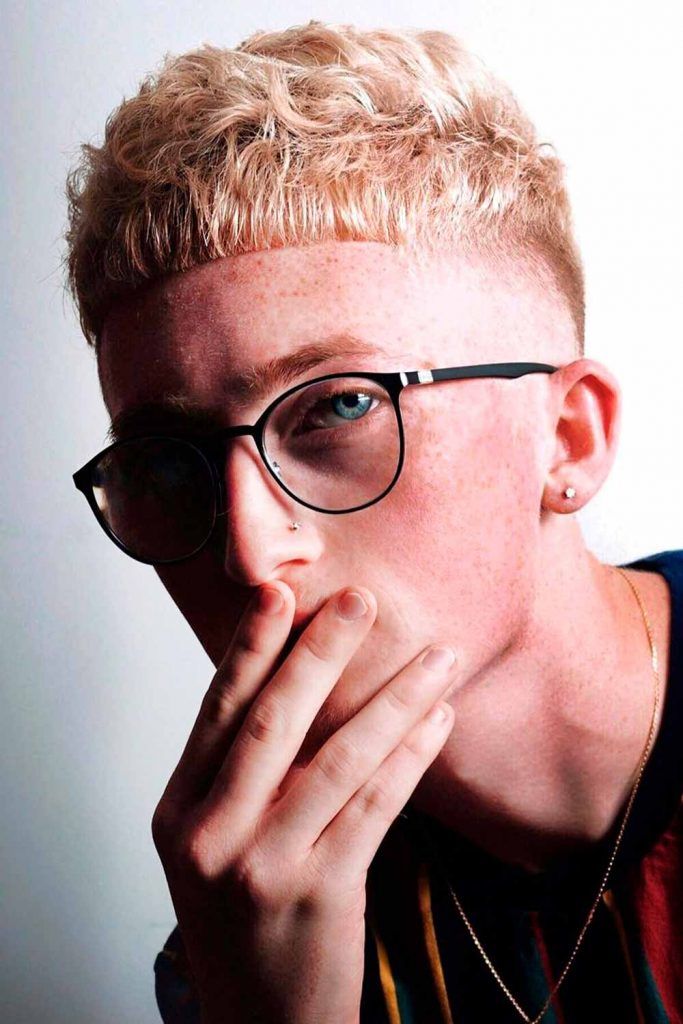 Source: @z_ramsey via Instagram
Edgar Haircut With Beard
If you are a bearded guy, then we have some great news for you. With a facial hairstyle and one of Edgar haircuts male appearance gains a ton of virility and roughness.
Source: @groomed_barber_club via Instagram
FAQs
What is the Edgar haircut called?
The Edgar cut is a bold variation of an all-out short man haircut. Yet, to get the look, you need to leave the hair in the front a little longer than that on the top, back and sides. It can also be successfully complemented with an undercut or taper of all sorts.
Who started the Edgar haircut?
The Edgar haircut was popularized by Mexican teens several years ago and has become one of the trendiest Latino haircuts since then.
Why are people getting the Edgar haircut?
The main reason why the Edgar Cuh haircut is getting so much popular is that in addition to an edgy and bold look, it is low maintenance and practical. Besides, it flatters almost all shapes of head, in particular oblong, angular and oval.
What does Edgar mean?
The Edgar is a type of Mexican haircut that implies having the sides and back faded or undercut and blended into the short top.
REFERENCES:
What do y'all think of the Edgar haircut? – Fashion Police – Quora. Source