A side part haircut is one of the few things that just don't lose their popularity with the time. No wonder that stylish men from the previous century loved to appear in public with this simple, yet precise cut: it's unbelievably versatile. And it's pretty clear why the cut is being chosen by modern gentlemen of the 21st century: simplicity and versatility never die.
Whatever hair length or type you rock, a side part haircut has an approach for every man, occasion, and lifestyle. We want to share with you the main facts about this on-trend cut, and show you how to get, style, and sport it. A bit of sophistication to your style will never hurt!
What Is The Side Part Cut?
Even though the definition of the side part hair idea may seem obvious from its name, there's something less clear. To achieve the look of the classic side part, the sides of haircut should be a bit shorter than the top, and the length graduation should be even and unnoticeable. It usually requires thick hair, but gents with fine hair can also bring the idea to medium length hairstyles for men.
Source: @cheobarberpr via Instagram
i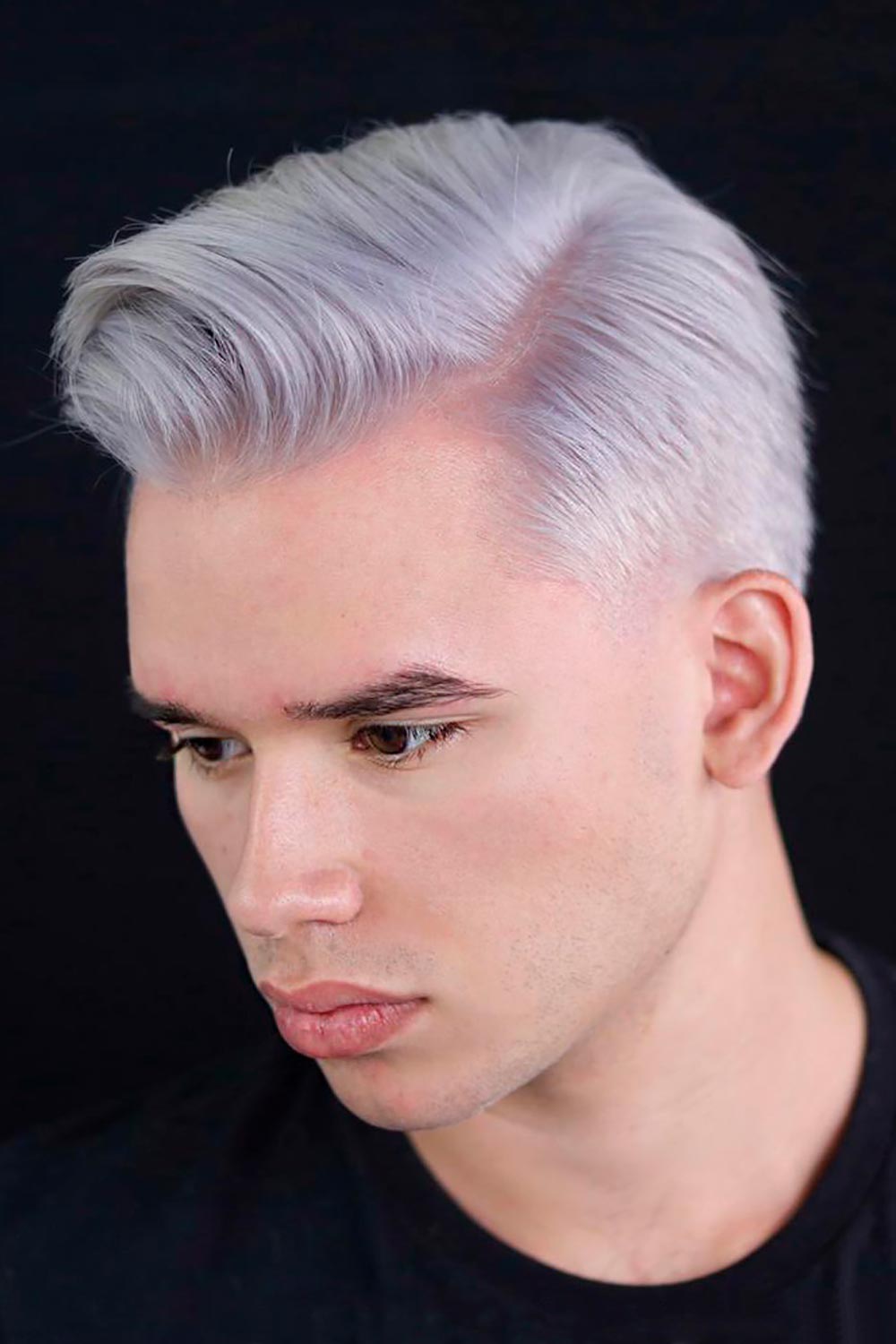 Source: @cheobarberpr via Instagram
i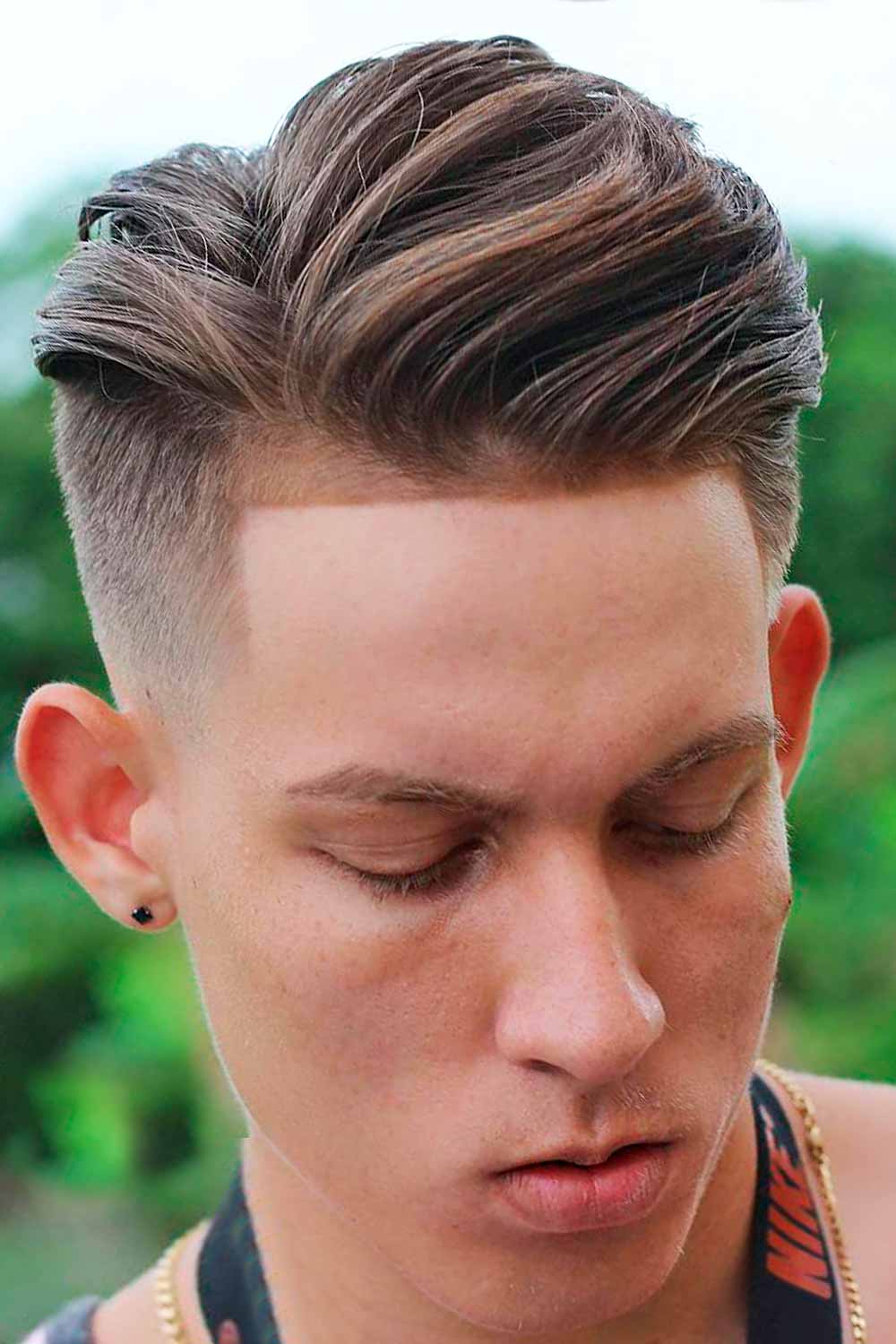 Source: @alexthegreatvivar via Instagram
i
/
How To Get The Side Part Haircut?
Since side hairstyles are usually the combination of the businessmen and traditional side parted medium length hairstyles, it's better to show your barber a pic of the look you want to achieve. The side part men from all over the world sport proudly has many names, so you should specify the details about the top and sides.
Your top can be anything from 2 to 4 inches, and the sides will look good at somewhere from 3 to 6 inches. For a more presentable, outlined look, you can ask for a taper or fade on the sides. Some men also prefer to finish the style with a hard part. It's a shaved line that makes a part very clean and defined.
Source: @alexthegreatvivar via Instagram
How To Do The Side Parting?
Of course, you don't need to be a professional barber to know how to part your hair to the side. But there are some basic tips that will help you to reach styling perfection. Keep these in mind:
A fine-toothed comb is the best friend of parted hair. Make sure that you follow the parting done by your barber. To style, you need to comb the heavy portion of your hair across to one side.
Use a hair dryer for a precise look: blow dry the parted portion up and away.
Smooth out the separation with a comb when your hair is dry.
Finish the style with your favorite product to enhance the texture and make it look neat.
Source: @z_ramsey via Instagram
What Products To Use For Styling?
Be it a deep side parting or any other side part hairstyle, they all can't do without the right styling products. Remember that you should choose the finish based on the look you want to achieve. Here's a little product guide that will help you to navigate.
Shampoo And Conditioner
These two are the basics of your care and styling routine. Everything starts with shampooing and conditioning, so your task is to make sure that these products fit your hair type.
Wax
As the most versatile and manageable product, wax can give you both relaxed and neat finish.
Pomade
If you aim to rock a shiny and sleek look, a hair pomade will be a nice choice.
Clay
For a more natural, effortless appearance, clays are the best products ever. They can be a part of your daily styling, but keep in mind that they won't do for slick parting.
Source: @ahmetaslanhairsalon via Instagram
Side Part And Face Shapes
Don't forget that your haircut should match your face shapes. For example, you should consider your individual facial features before going to your favorite side parted pompadour or whatever. So we've also prepared a little face-shape guide so that you can rock a perfect 'do.
Oval Face
Men with this face shape can go for any style possible, yet they should avoid very tight finishes as they can make the silhouette rounder.
Square Face
Gentlemen with square faces can experiment with side parting in any way they want because all its variations will work perfectly on the square-shape balance.
Triangle Face
To flatter your triangle face, keep up with low and tight side styles. Otherwise, your hairstyle will reveal your prominent jawline.
Diamond Face
For gents with diamond faces, it's better to avoid tight fades as they can put their ears in the spotlight. Keeping the top voluminous enough is the key to the well-groomed look.
Heart Face
If you have heart face shape, you should also keep your top pretty full and voluminous, but this time its needed to keep the balance between your style and your forehead.
Oblong Face
To make your oblong silhouette more angular, consider going for the styles where the sides and top are equally voluminous.
Round Face
For men with round faces, a low hard part with an angular outline is essential: it will more edge to the rounded shape.
Source: @alan_beak via Instagram
Side Parts Styles
Now, it's time to see what side parted hairstyles men like to rock today! These iconic ideas are here to inspire you for your next barbershop appointment.
Classic Side Part
When you need to look your best for an important event, you can never go wrong with a classic sideway hairstyle. Elegant and sophisticated, it will allow you to knock on any door. Even if you decide to complement it with a short stubble, it will still be in compliance with any dress code.
Source: @tombaxter_hair via Instagram
i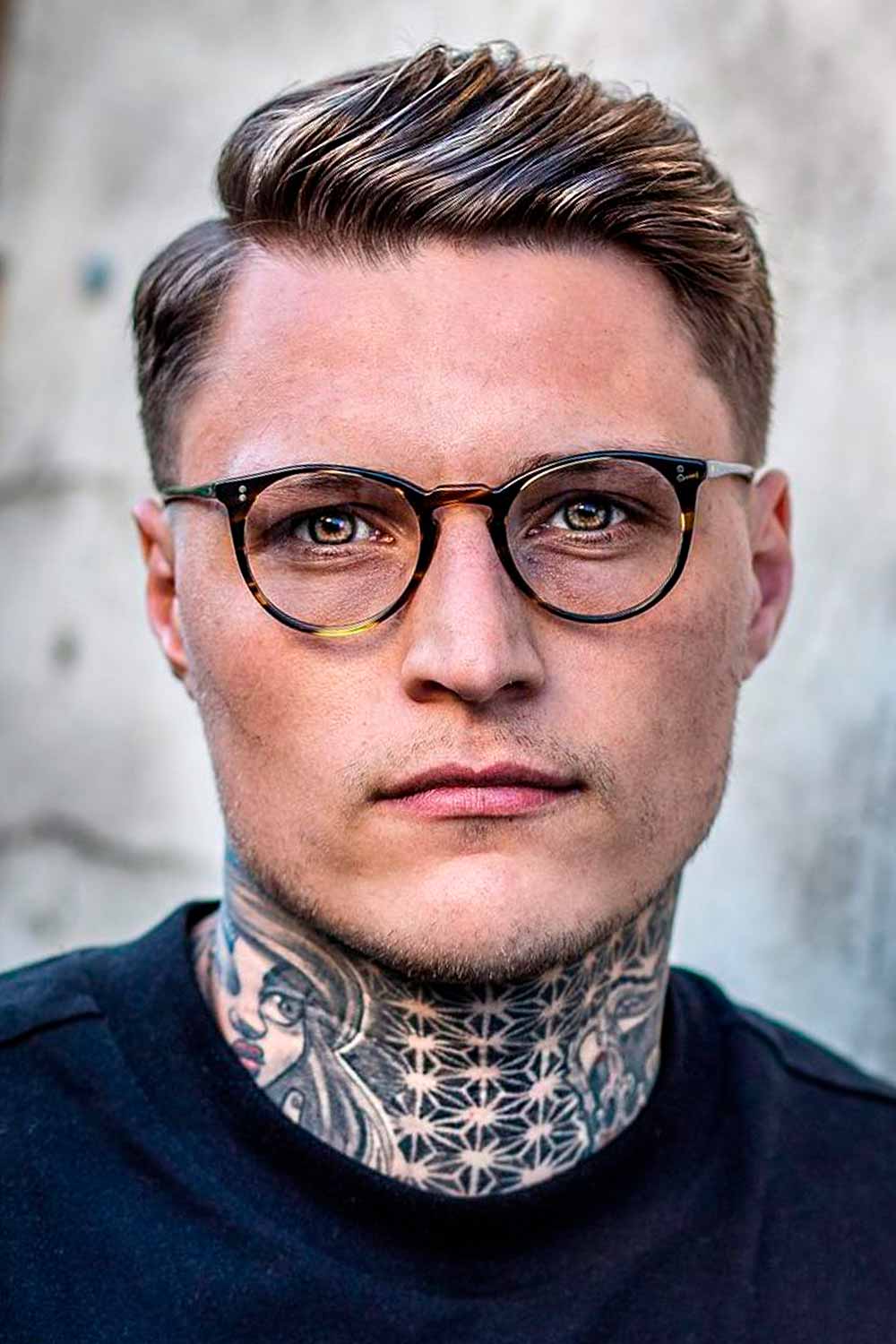 Source: @keller_konturen via Instagram
i
/
Side Part Fade
A fade is one of the most popular ways to complement a side haircut. For a bolder and more contrasty look, go for a high skin fade, while a low shadow fade offers a low key and classy appearance.
Source: @cheobarberpr via Instagram
i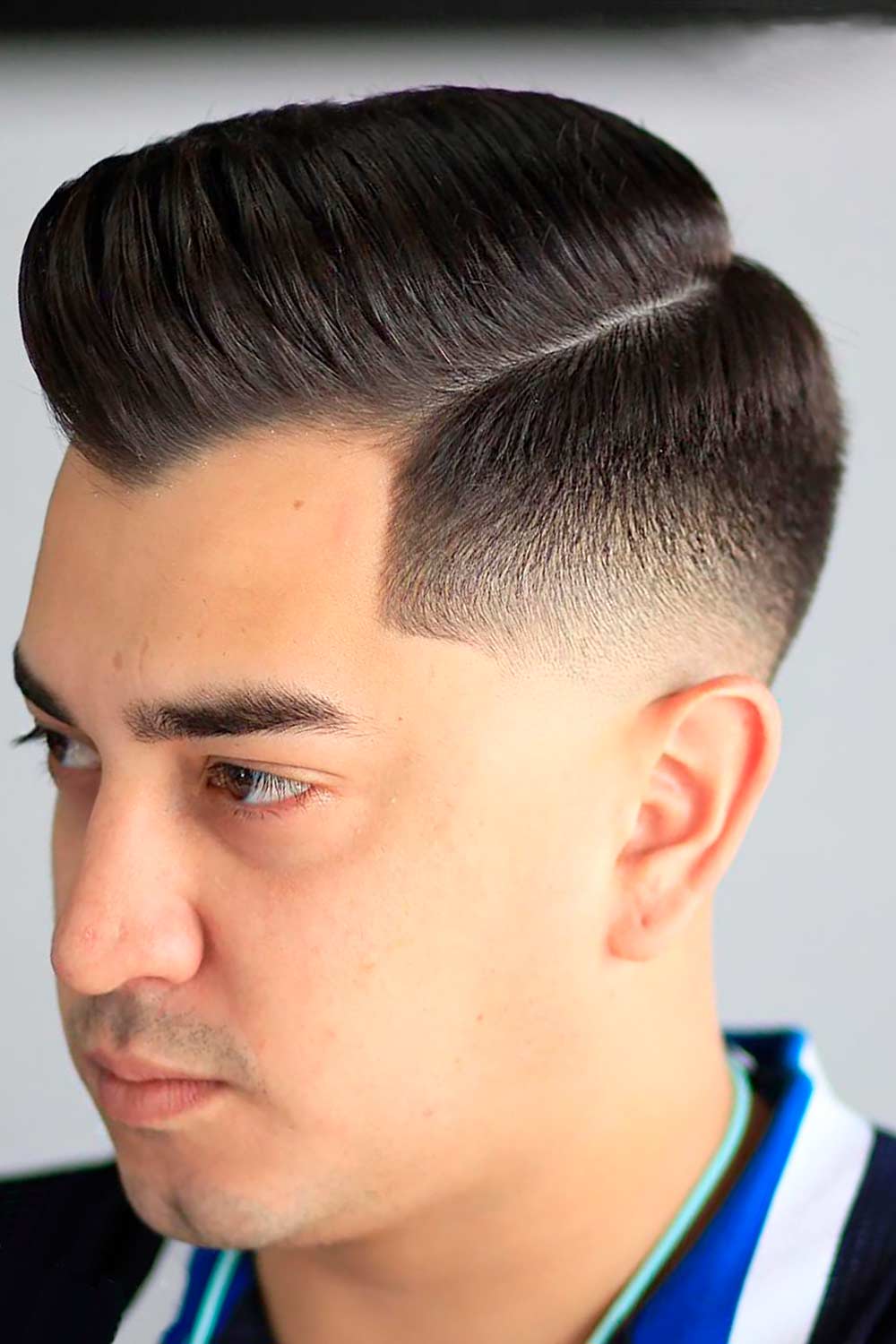 Source: @keller_konturen via Instagram
i
/
Short Side Part
Even though for men side part hairstyles your hair should be long enough to be styled to the sides, you can still try to pull it off on short haircuts for men. While it may require a little more effort to secure your hair in place, it will fully pay off with tons of compliments you are going to collect.
Source: @frankdabarber via Instagram
Side Parting For Long Hair
Gentlemen with long hair can awesomely benefit from the men's side part: the longer your hair is, the more side parting hairstyles you can play around with. Try a relaxed side part, finishing the top with wax and leaving it lay naturally in mens long hairstyles.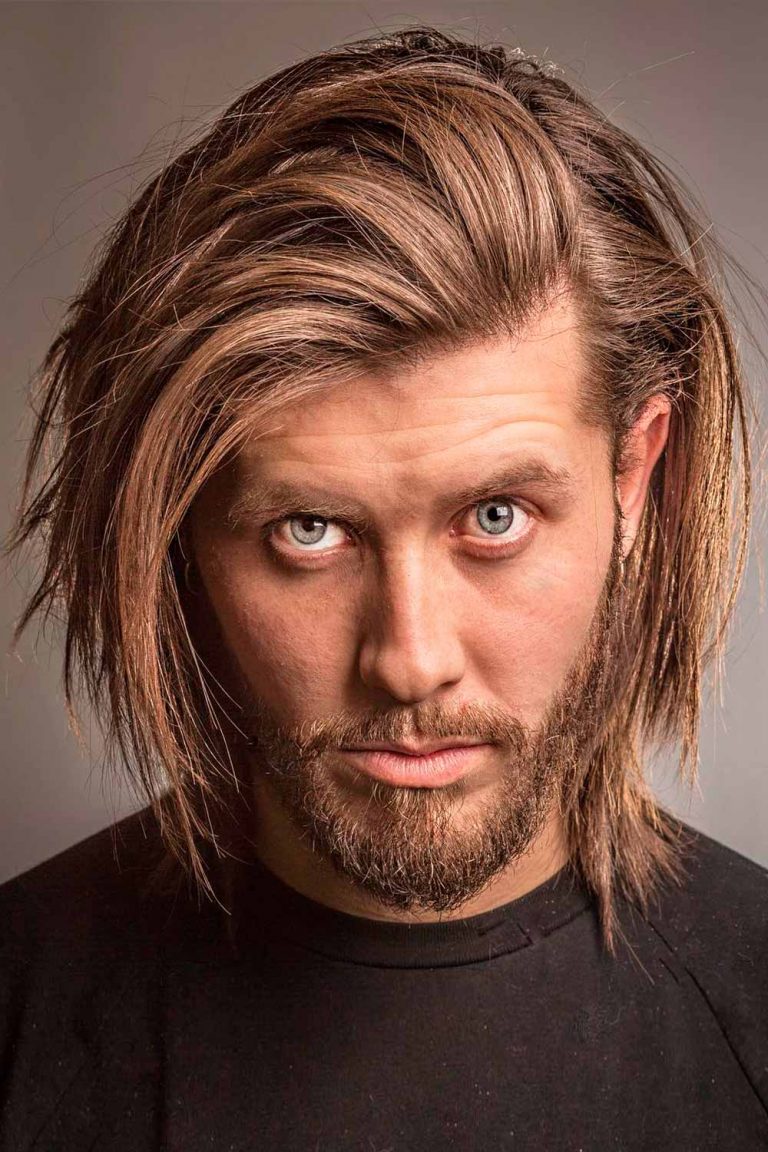 Source: @tombaxter_hair via Instagram
Soft Part
A side hair cut does not always have to be well defined. Those who prefer softer styles can go for a barely there side parting. Although it does not look striking, it still adds a trendy touch to the hairstyle.
Source: @z_ramsey via Instagram
Medium Length Men's Side Part Haircut
Mid length side haircuts for men are the golden mean when you cannot decide whether you prefer long hair or short. Besides, it is unbelievably versatile, as you can style your hair in a plethora of different ways, adjusting it to the ambiance it needs to suit, be it a casual dinner with friends or a business meeting.
Source: @ryancullenhair via Instagram
i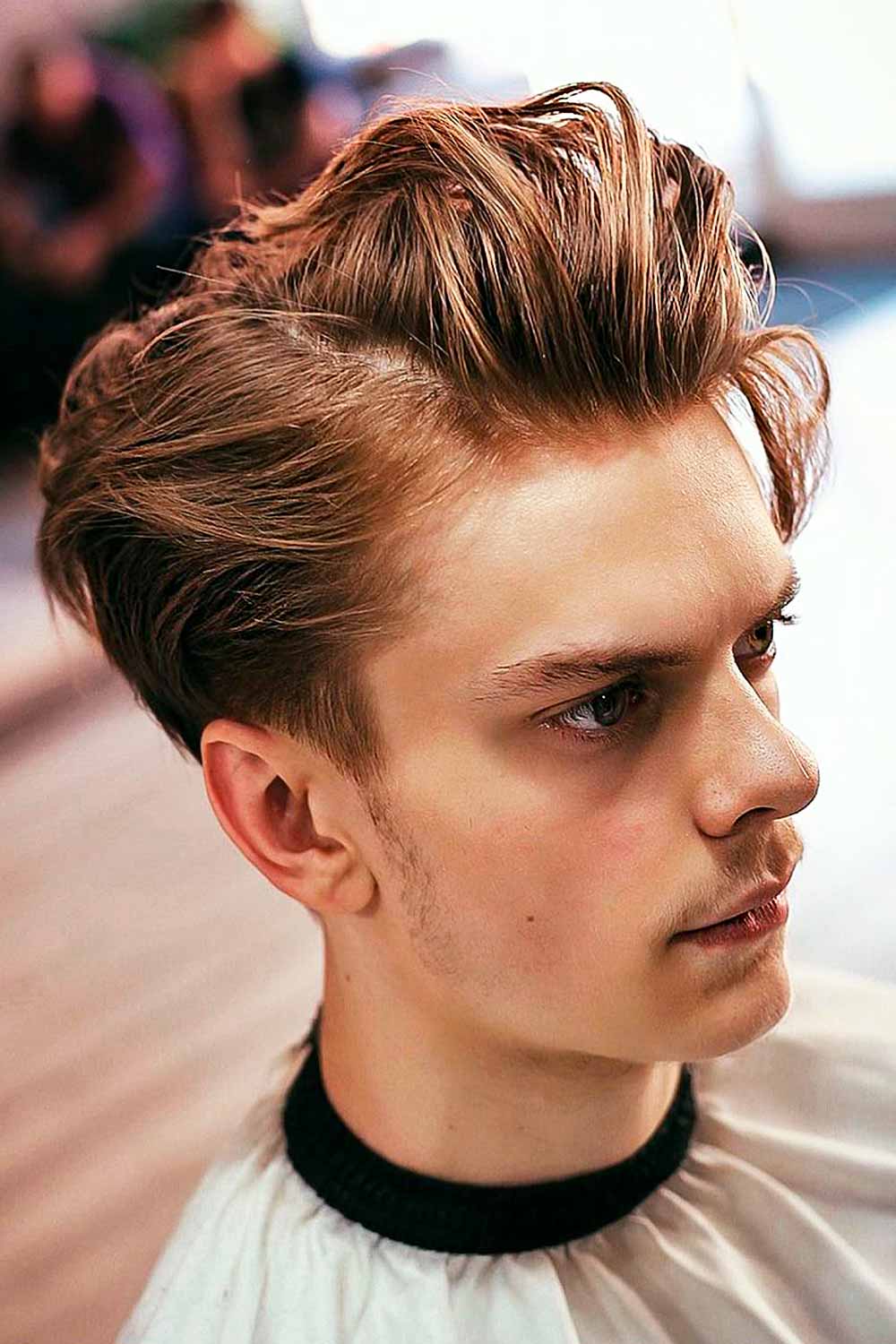 Source: @ahmetaslanhairsalon via Instagram
i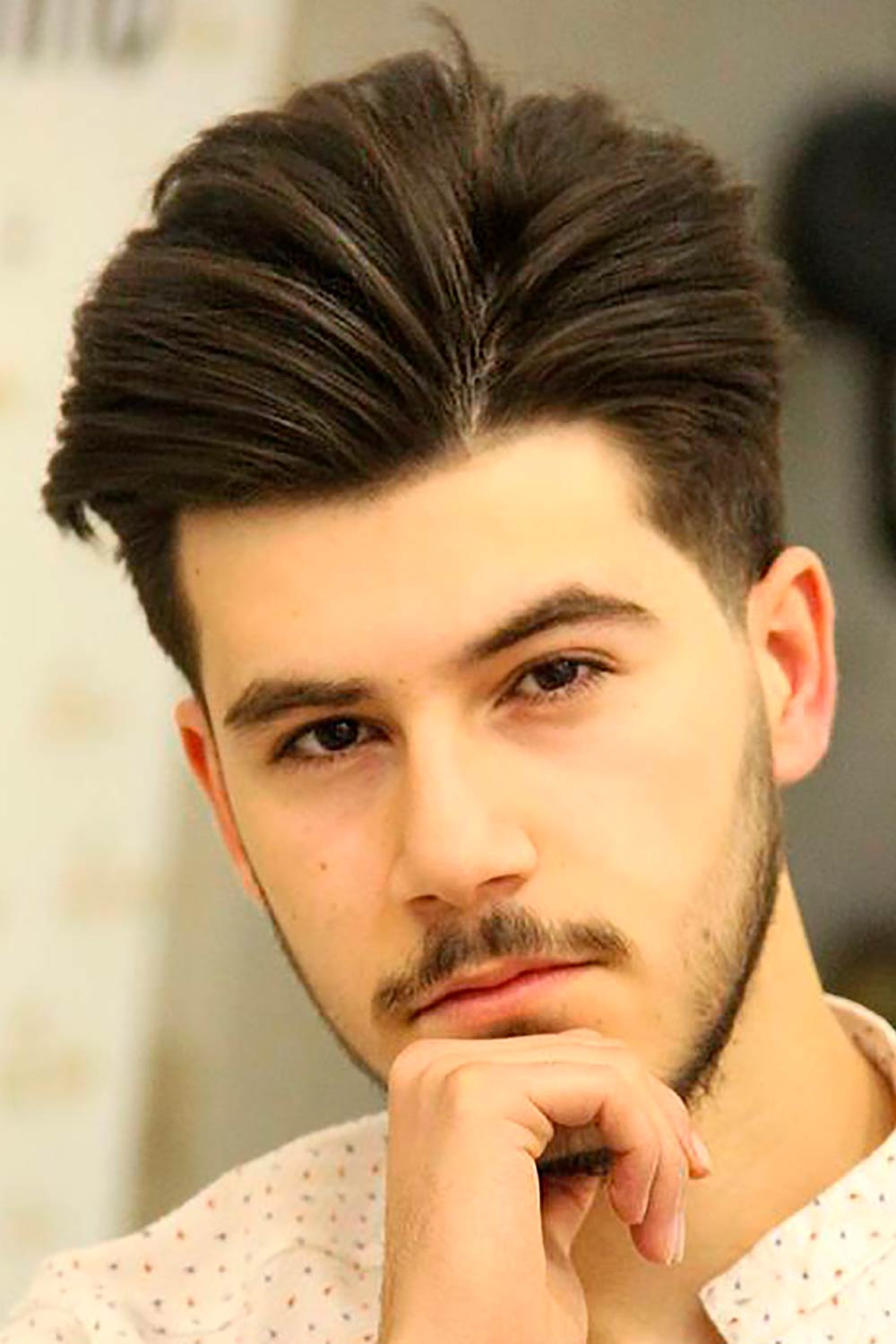 /
Side Part + Pompadour
While a classic pompadour implies brushing all your hair back, you can give it an intricate twist by accompanying it with a side parting. The sides can be faded for a cleaner and neater appearance.
Source: @ahmetaslanhairsalon via Instagram
i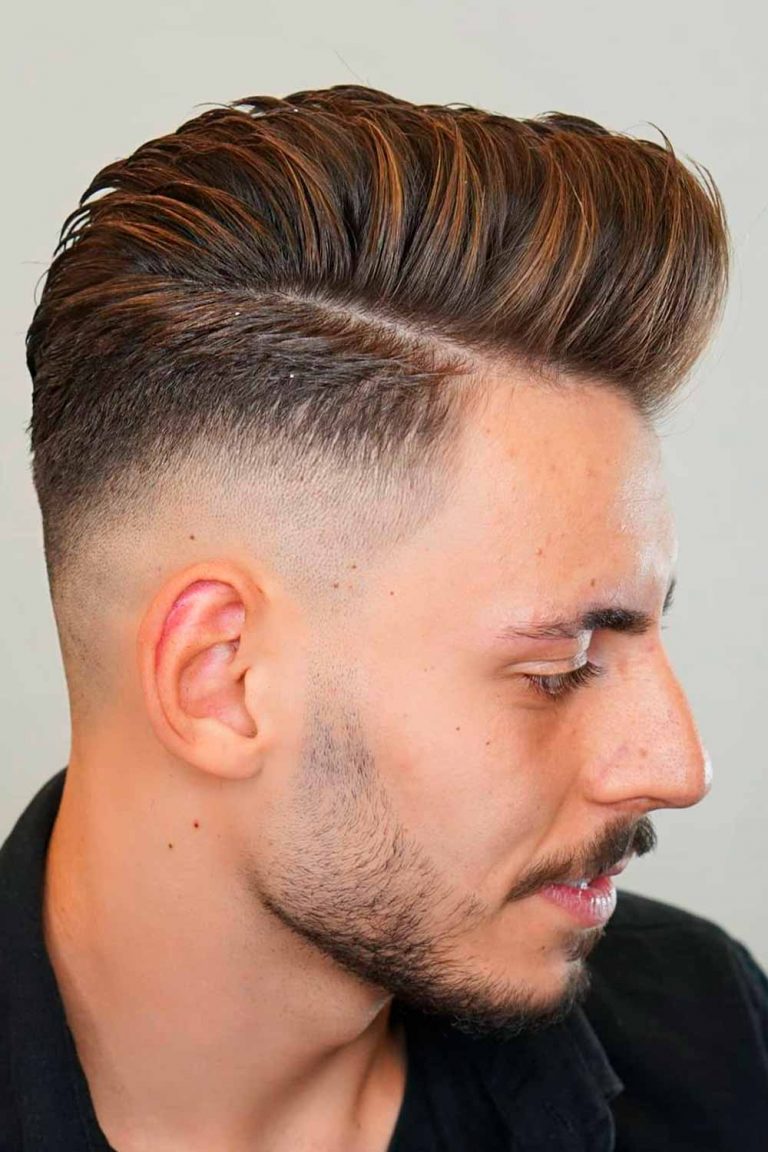 Source: @silvapeluquero via Instagram
i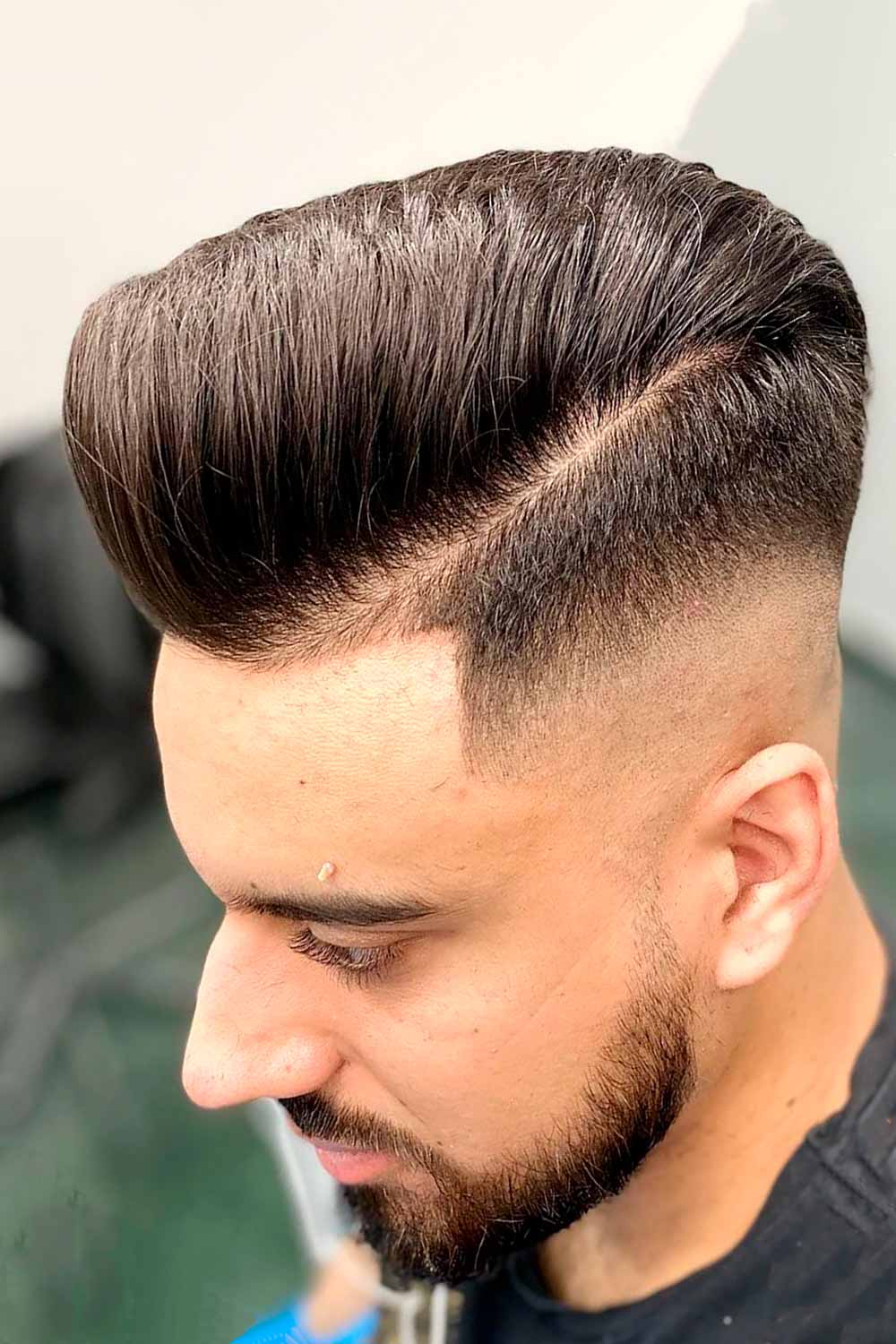 /
Side Part For Curly Textures
To those who flaunt with curly hairstyles, we recommend keeping the overall length relatively short. With the help of clay, your short side parted hair will give you a presentable silhouette, where the hair part tames your texture and enhances it at the same time.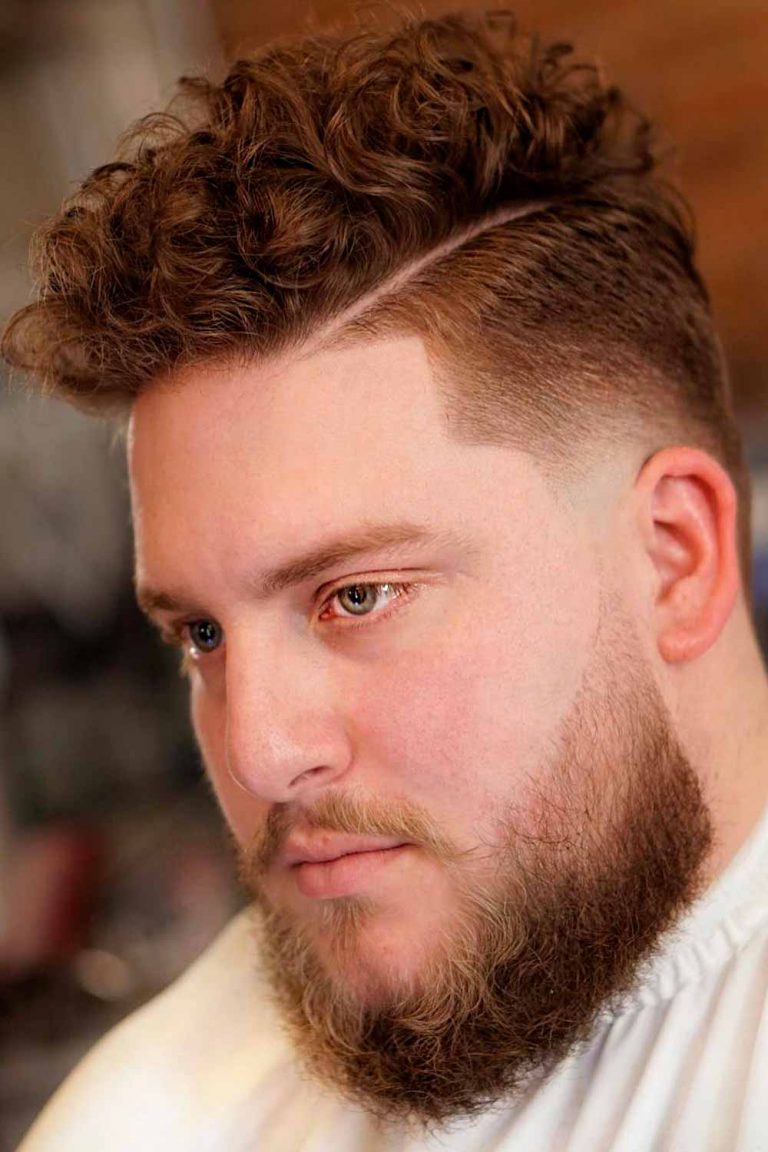 Source: @spizoiky via Instagram
Messy Side Part
We are used to seeing men's side part hairstyles all polished and neat. But this does not always have to be the case. To give a side part mens haircut an effortless feel, style it a bit messy. This simple step will also help you to accentuate your hair texture, thus making it look as if you have a full head of hair.
Source: @spizoiky via Instagram
i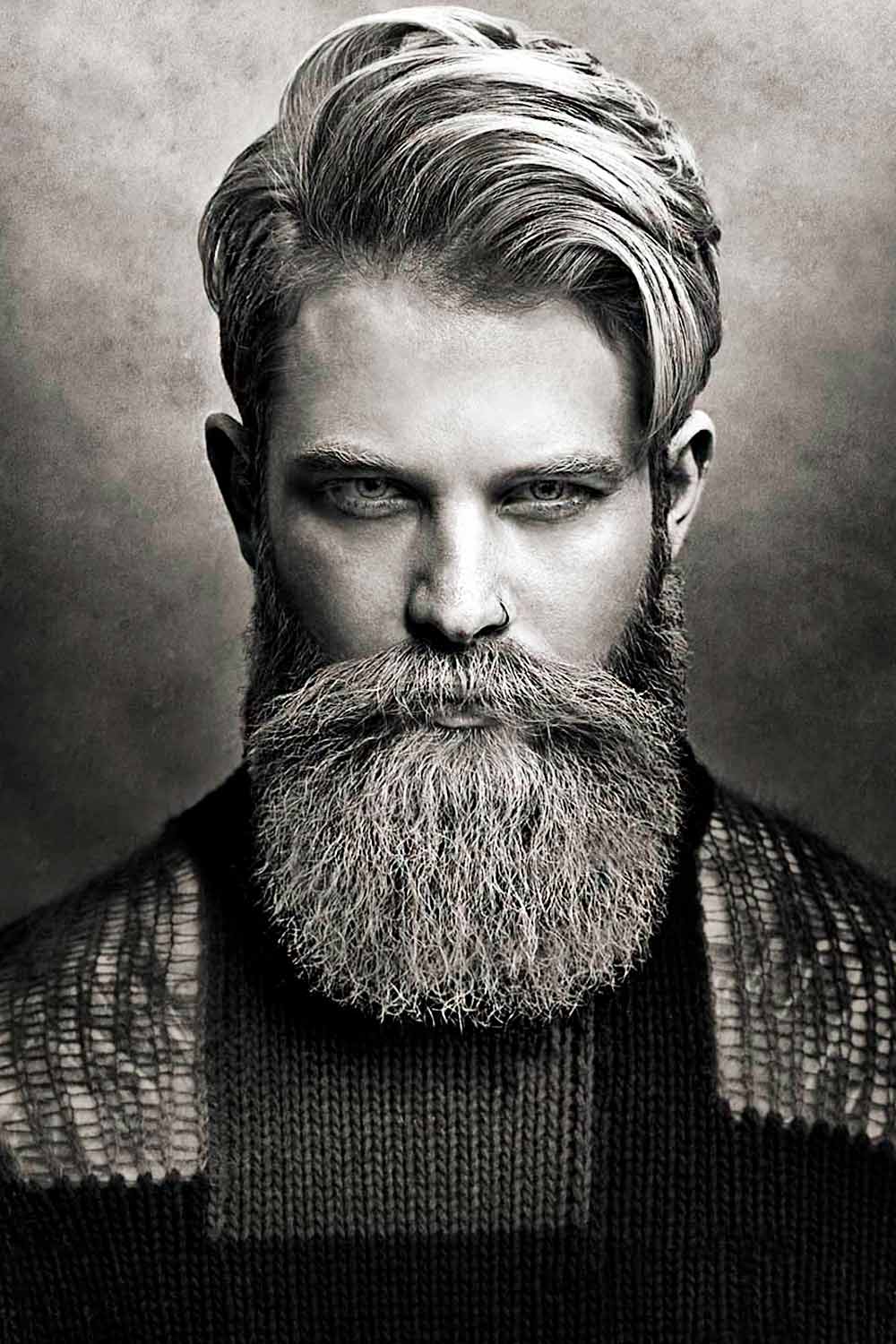 Source: @the_bloody_butcher via Instagram
i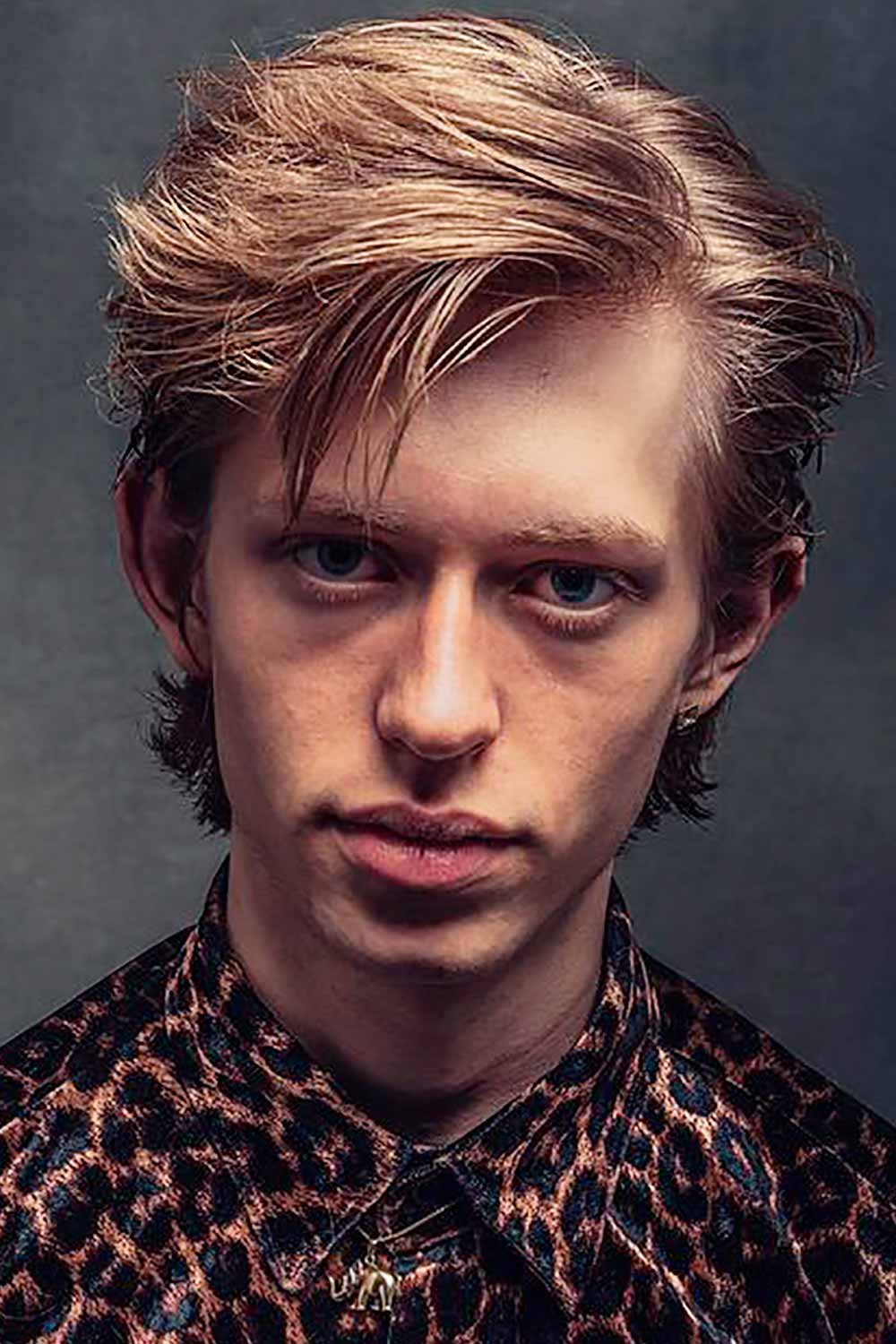 /
Parted Quiff
There's no better way to add some definition to your quiff hairstyle than to finish it with a side part fade. The lower portion of the side cut is super neat and precise, while the waxed top is kept full and textured.
Source: @xbigwesx via Instagram
Slicked Back Hair With Parting
This is how awesome combing hair can be. Can you recognize the longer version of the combover haircut? This comb over fade is accurately combed with a good amount of pomade, which is a win-win for both casual and formal occasions.
Source: @frankdabarber via Instagram
Side Part Wavy Hair
Side cuts work with absolutely any hair type. So, if you have wavy locks, then you can rock this chic hairstyle too. What is more, with your hair texture, it will come out even more defined and pronounced for wavy hair men.
Source: @xbigwesx via Instagram
Side Part + Disconnected Undercut
When it comes to a side part haircut men are offered a myriad of styling options. So, if you are looking for a trendy and bold haircut, then it is hard to think of a better option than a disconnected side parted undercut.
Source: @frankdabarber via Instagram
Parted Fauxhawk
There are many ways to achieve a faux hawk hairstyle. You can fade or taper the sides to give them a more reserved appearance or undercut and add a side paring to them for an edgy and impactful style.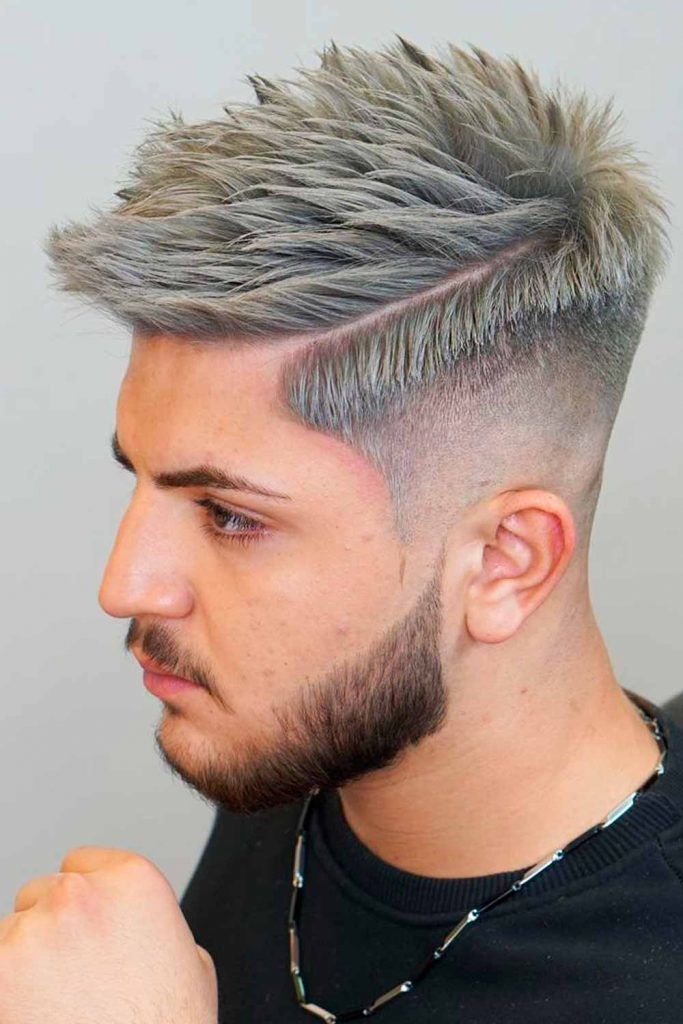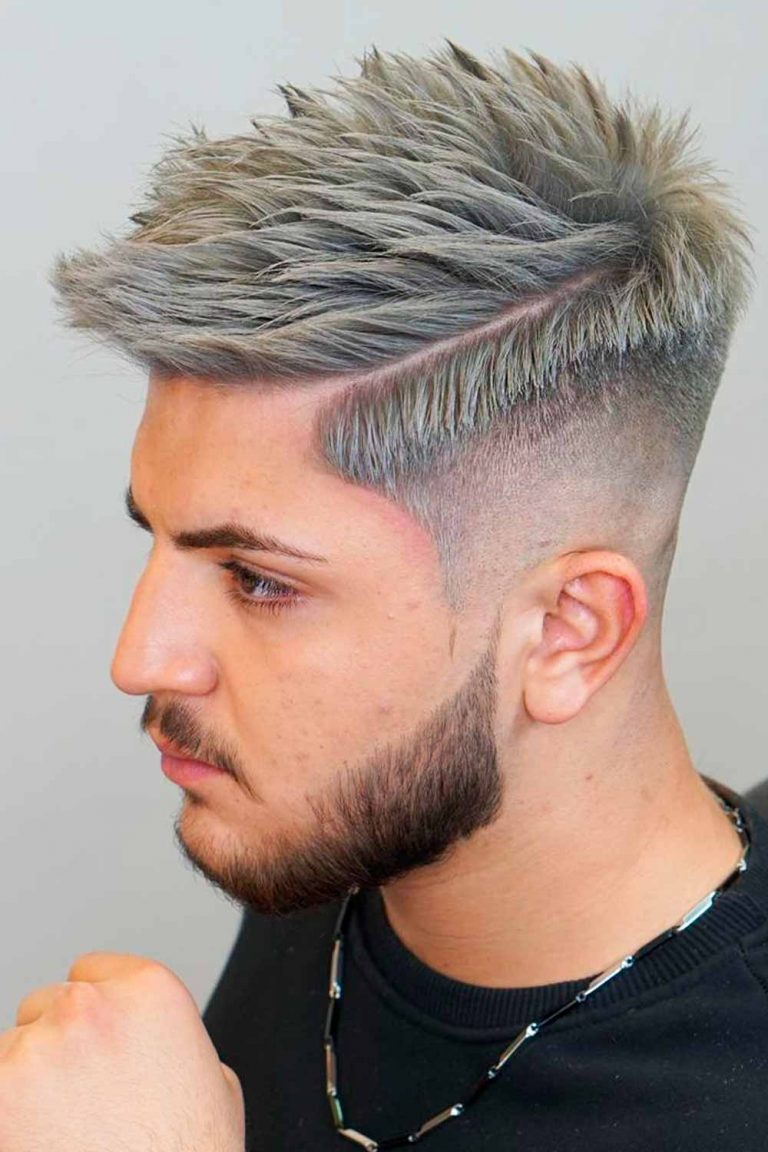 Source: @ahmetaslanhairsalon via Instagram
Undercut With Hard Part
If you want to embellish your modern days with a side part undercut, don't forget to go for a hard part. The idea above shows how cleanly a hard part fade can take the cut to the next, statement-making level.
Source: @alan_beak via Instagram
i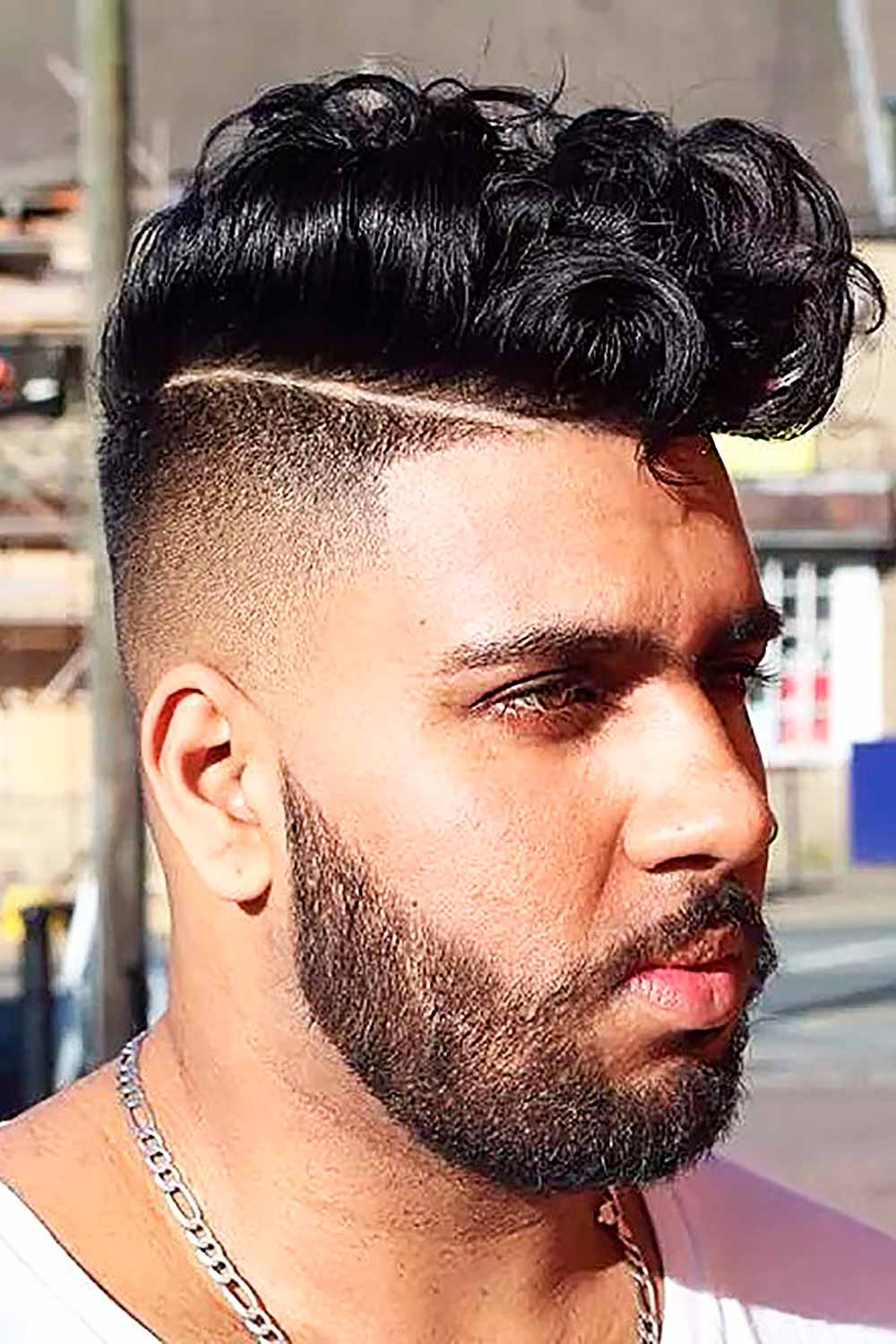 Source: @mikeyyyyyyy_ via Instagram
i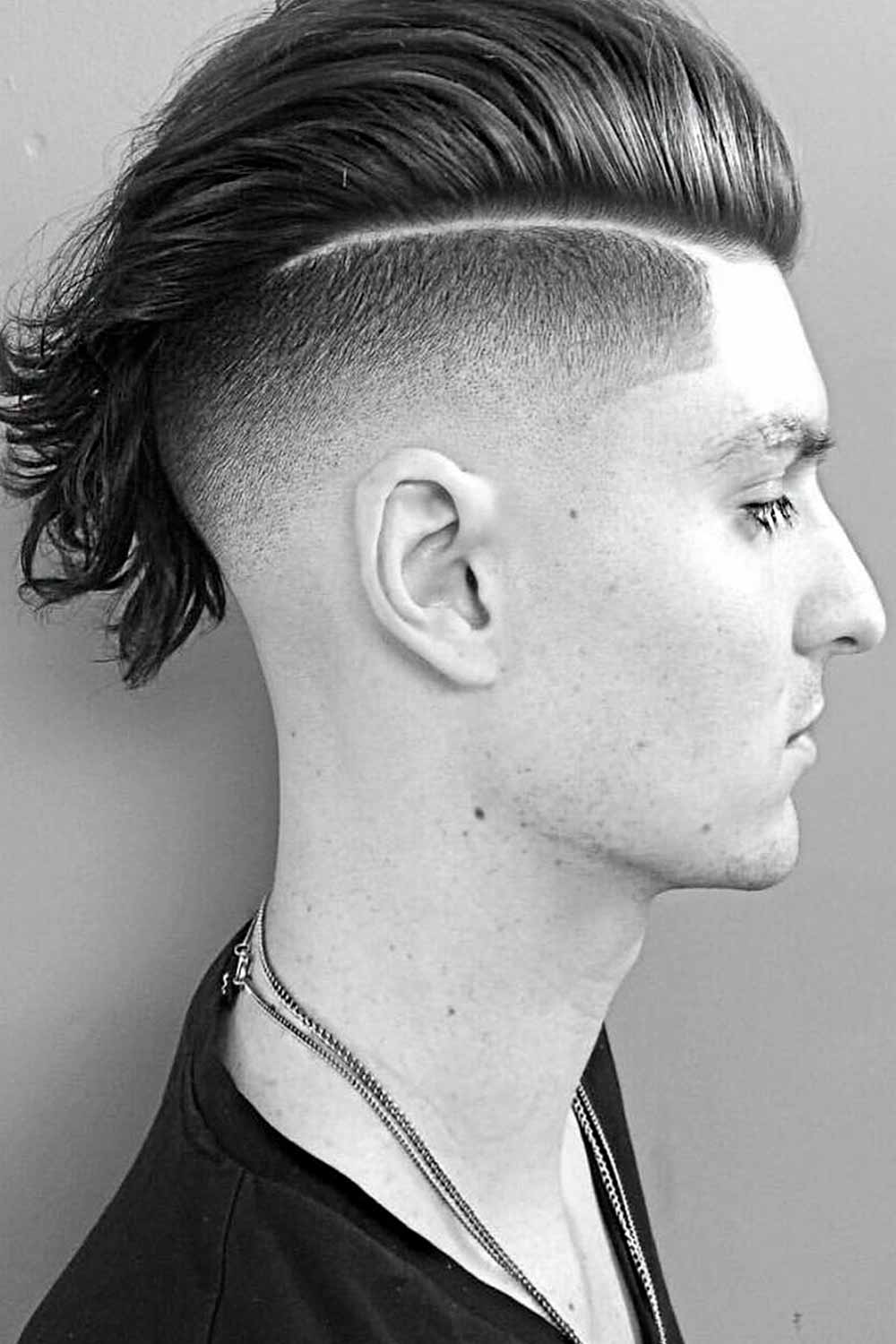 Source: @mikeyyyyyyy_ via Instagram
i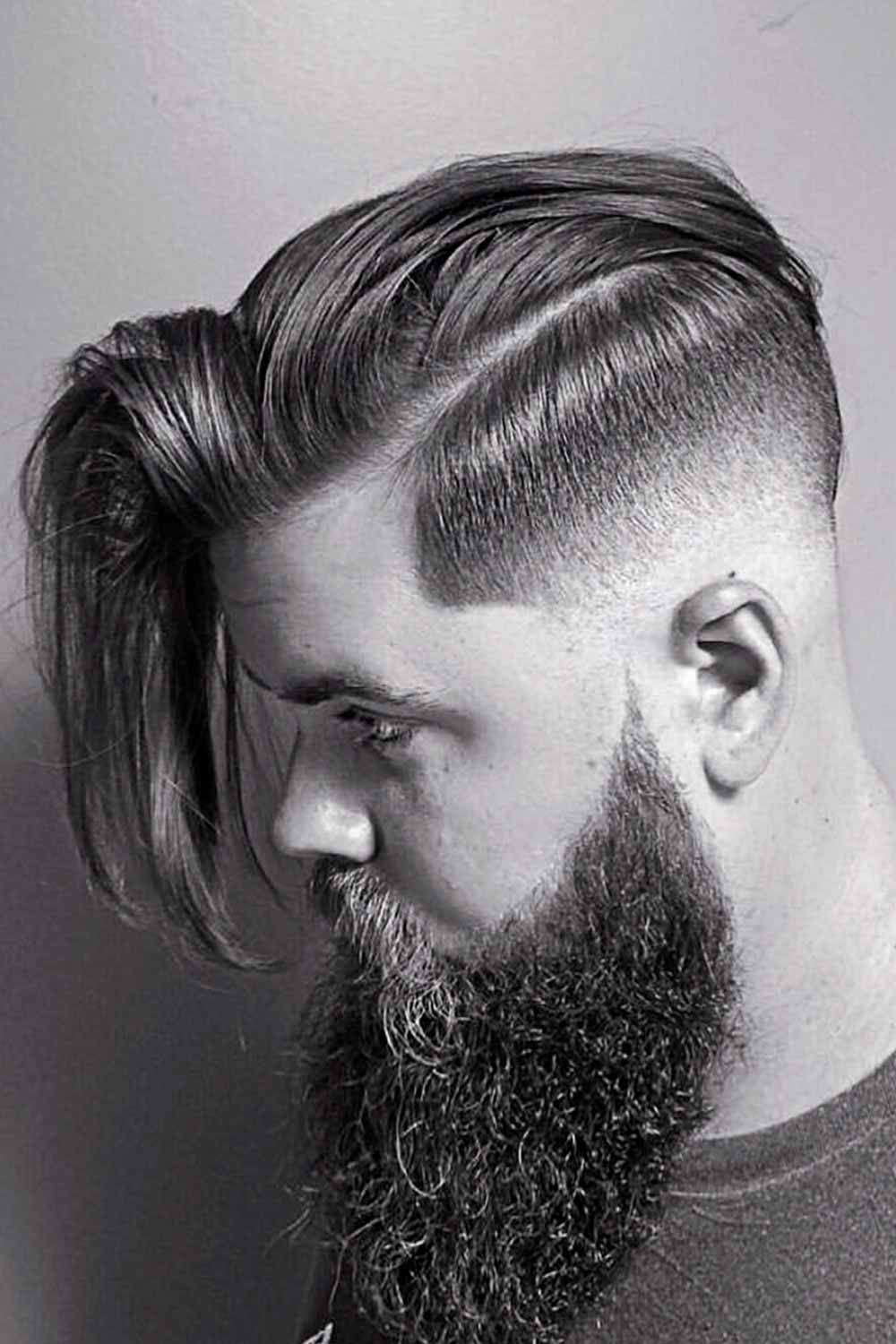 Source: @mikes_custom_kuts via Instagram
i
/
Side Part + High Fade
When a high bald fade seems not enough for you, enhance it with a side parting. This combo results in an eye catching and sharp hair look that will never go unnoticed. You can give it even more definition with a line up along the hair line.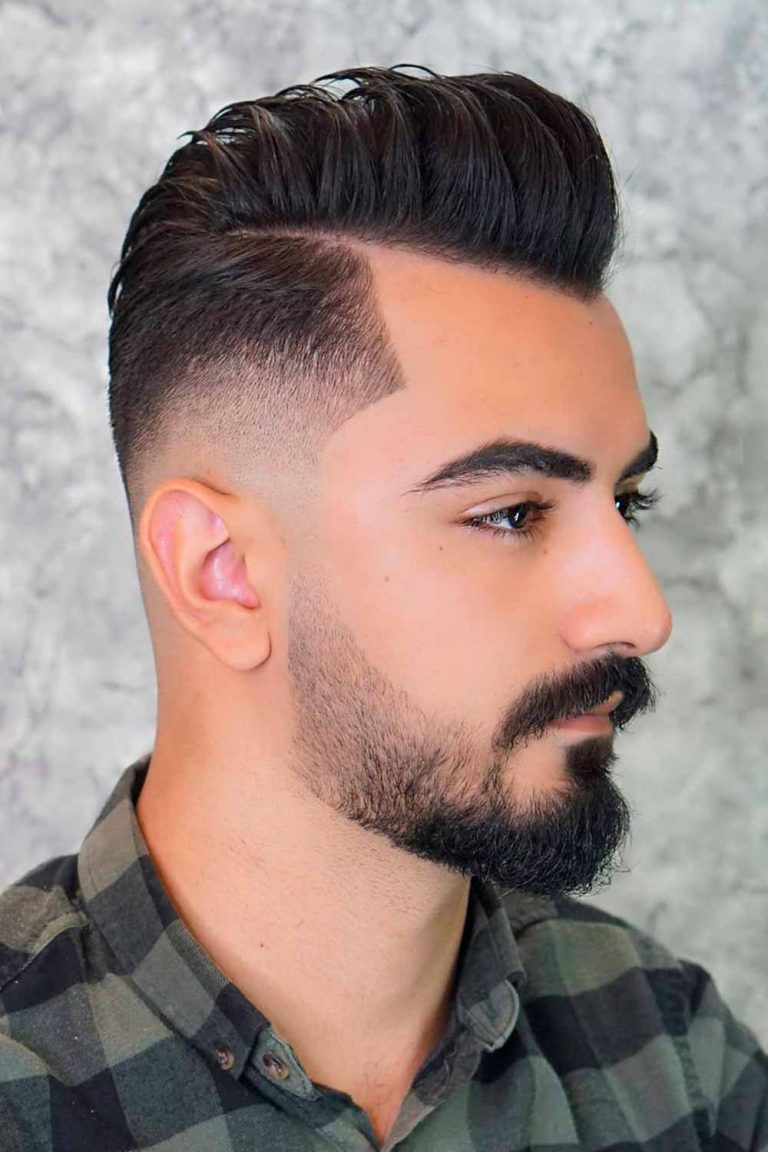 Source: @ahmetaslanhairsalon via Instagram
Brushed Back Medium Parted Hair
Side part hairstyles can be of any length, from short to long. However, if you prefer the golden mean, then a medium long side parted hairstyle is your way to go. One of its biggest advantages is that its versatility.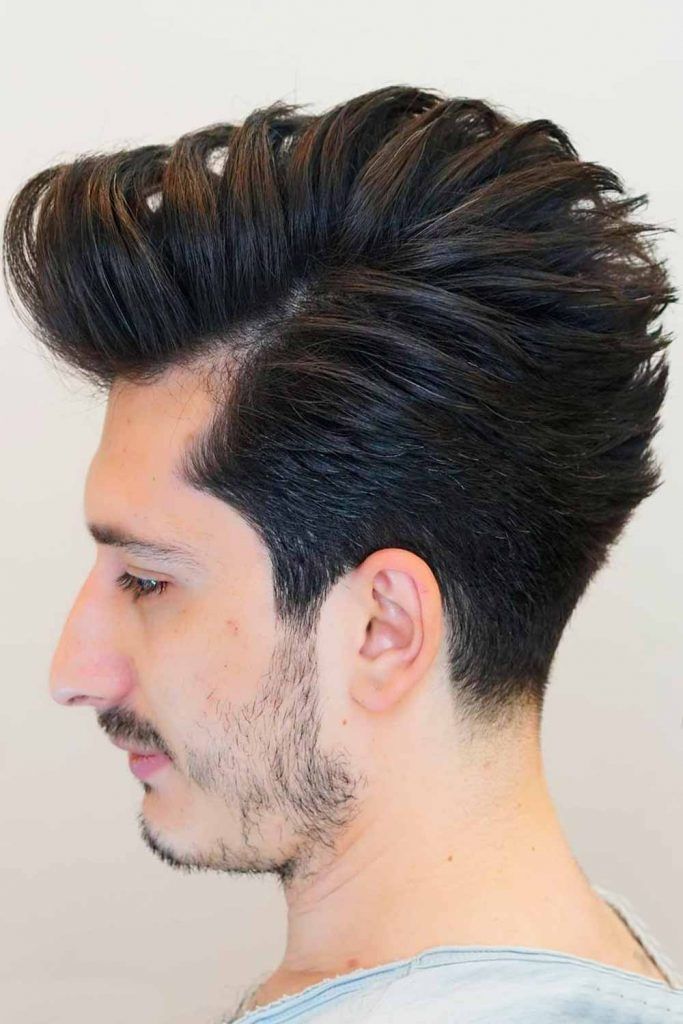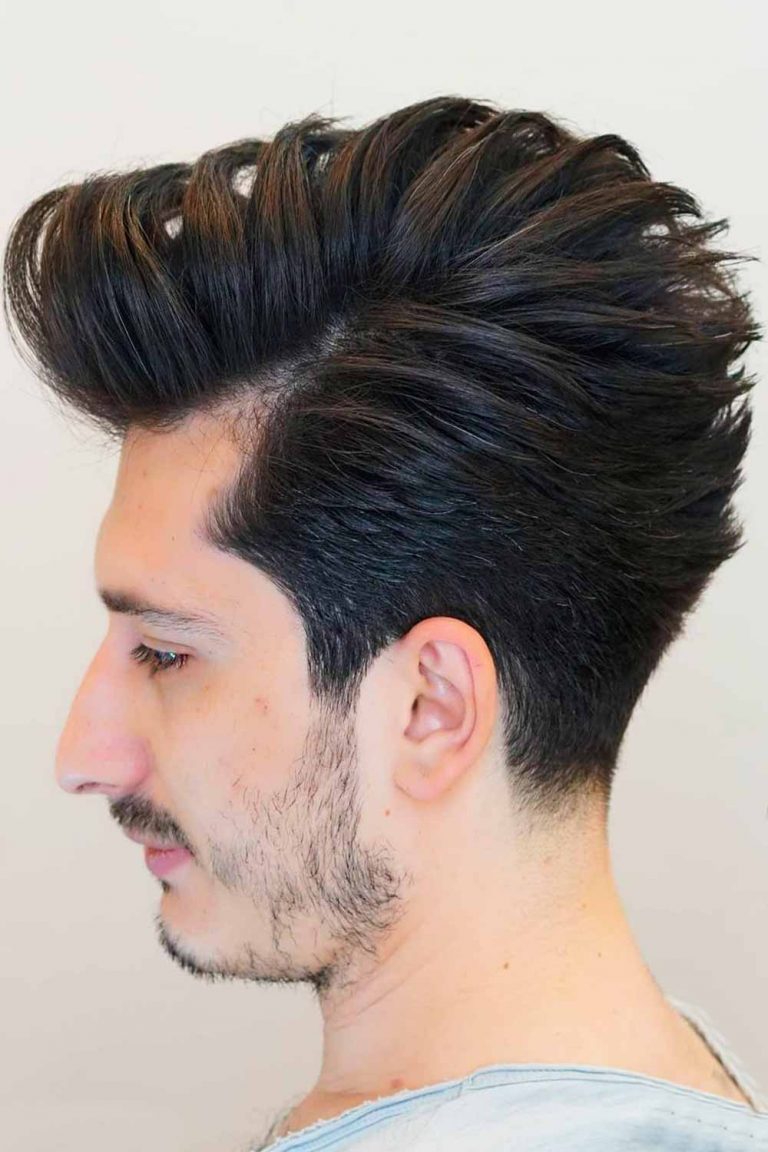 Source: @ahmetaslanhairsalon via Instagram
Curly Side Part Long Hair
A mens long hair side part is all the rage now. It is hot and attractive, so if you are aiming at making all girls crazy about you, this is your sure bet. Styling long locks with a side hair cut for man is extremely easy. All you have to do is to flip your strands to the side that you find the most flattering and you are good to go.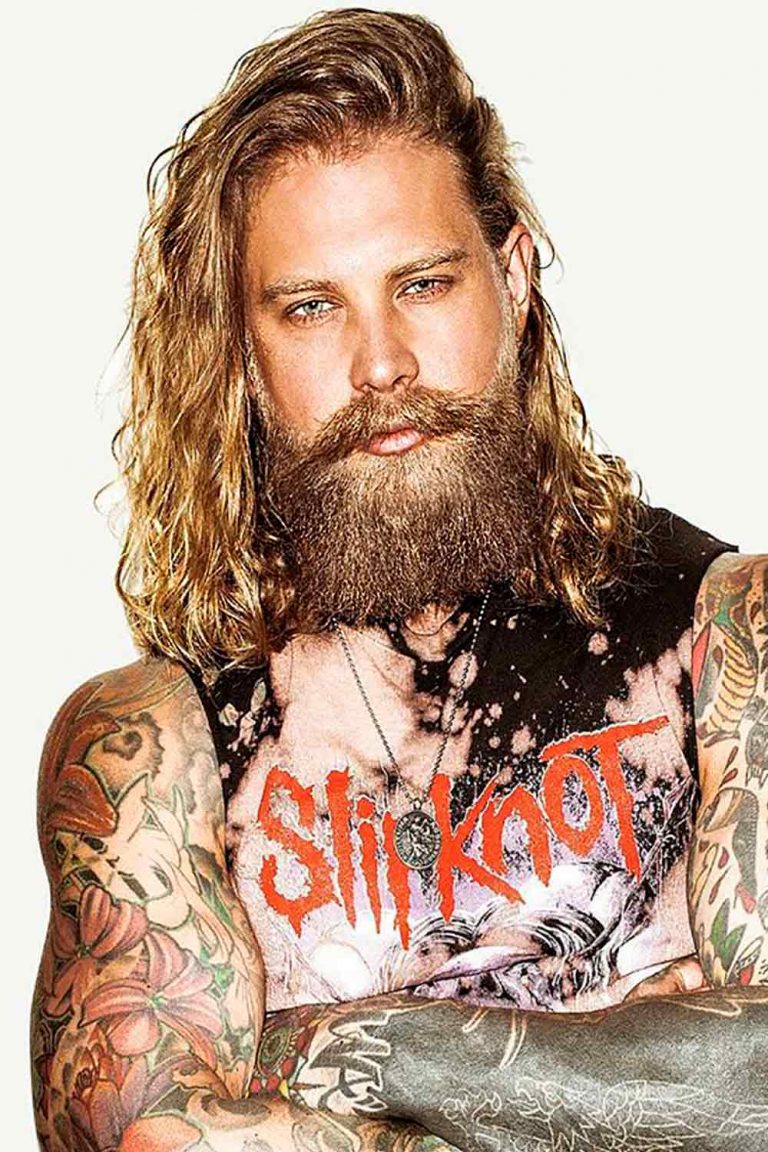 Source: @spizoiky via Instagram
Side Part For Curly Haircut
With a short side part haircut, curly tresses gain more definition. As such, in case you want to enhance your curls, do not hesitate to get them side parted. For a bolder look, you can even get it razor shaved, which results in an incredibly edgy haircut – a hard part.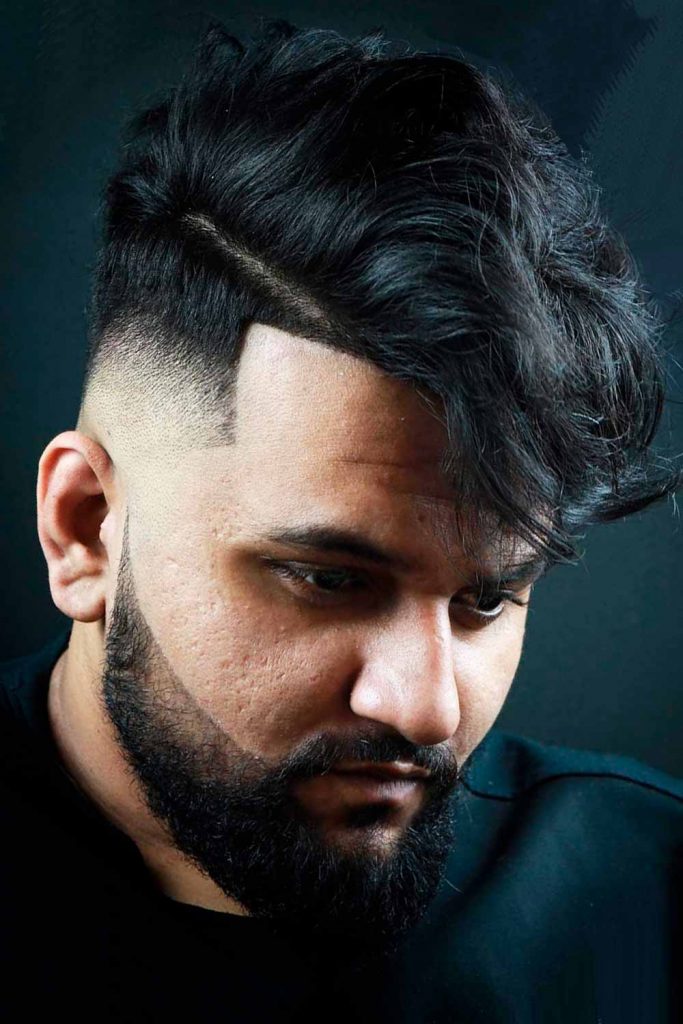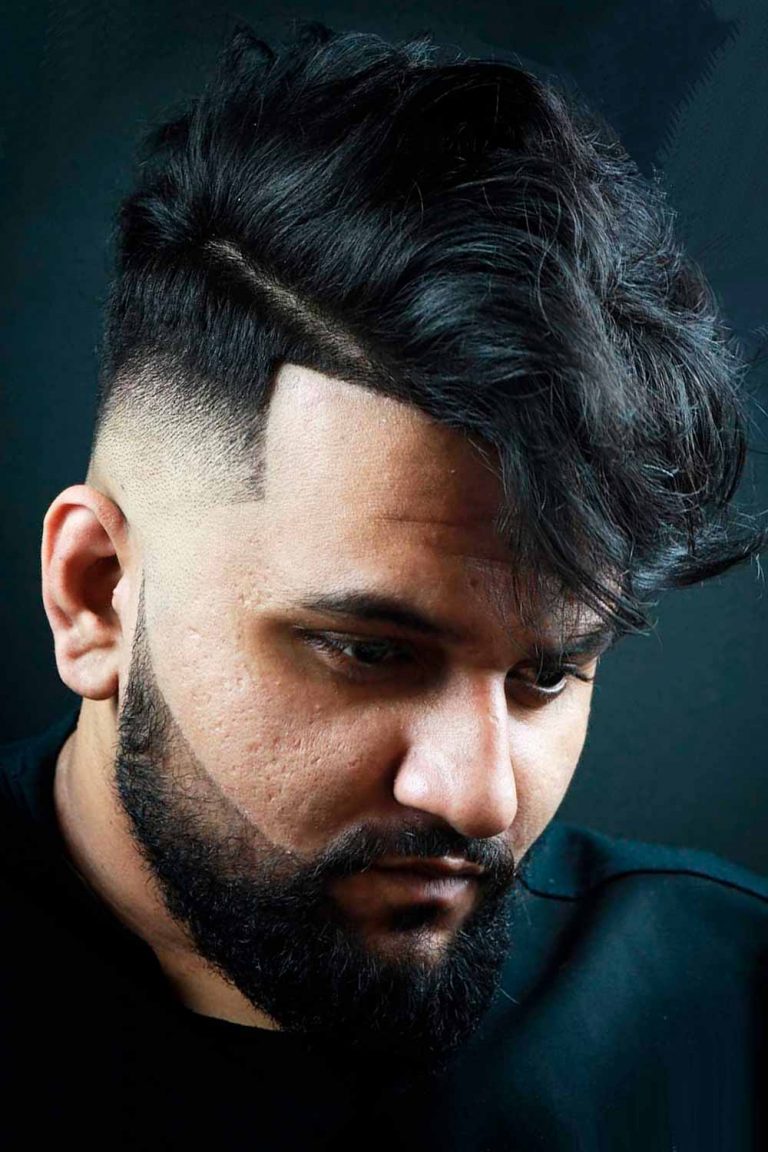 Source: @corneliucrihan via Instagram
Fade Side Part Haircut Ash Blonde
A fade side part haircut remains one of the most popular ways to nail the look. Yet, you can take it to another level by going ash blonde. The style comes out even more contrasty and impactful when paired with a dark beard. We guarantee that by going for this combo, you will not be disappointed.
Source: @alan_beak via Instagram
i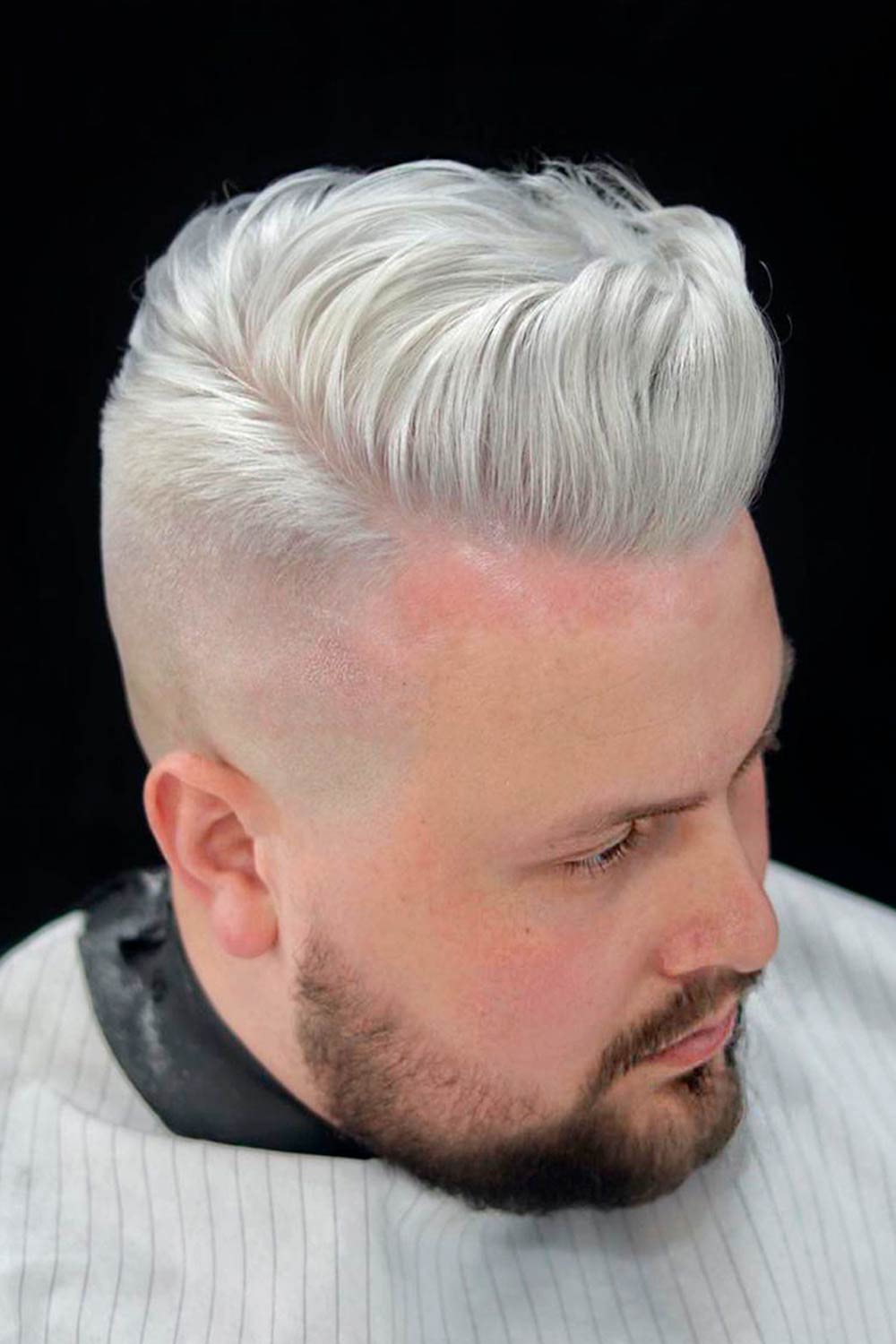 Source: @alan_beak via Instagram
i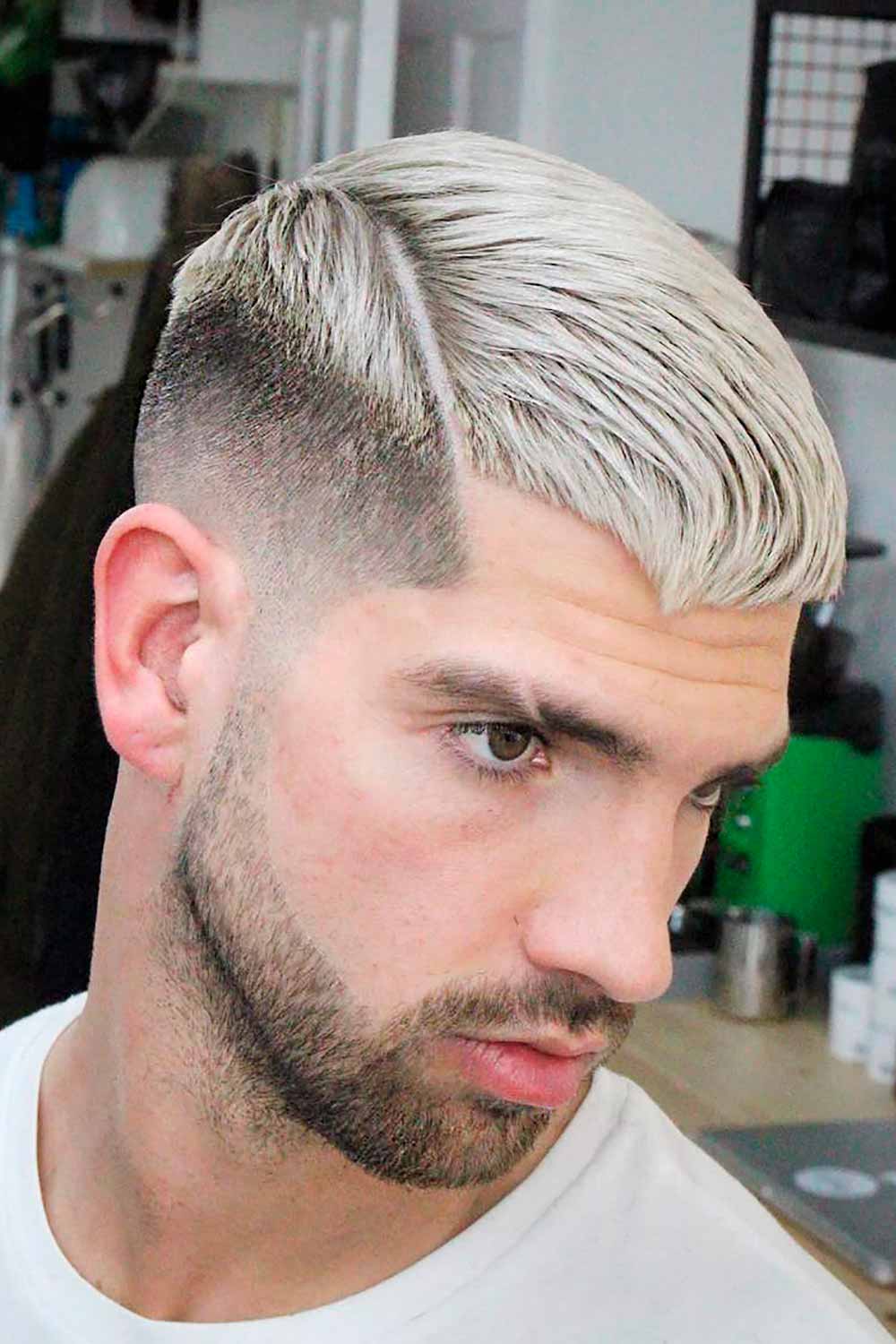 /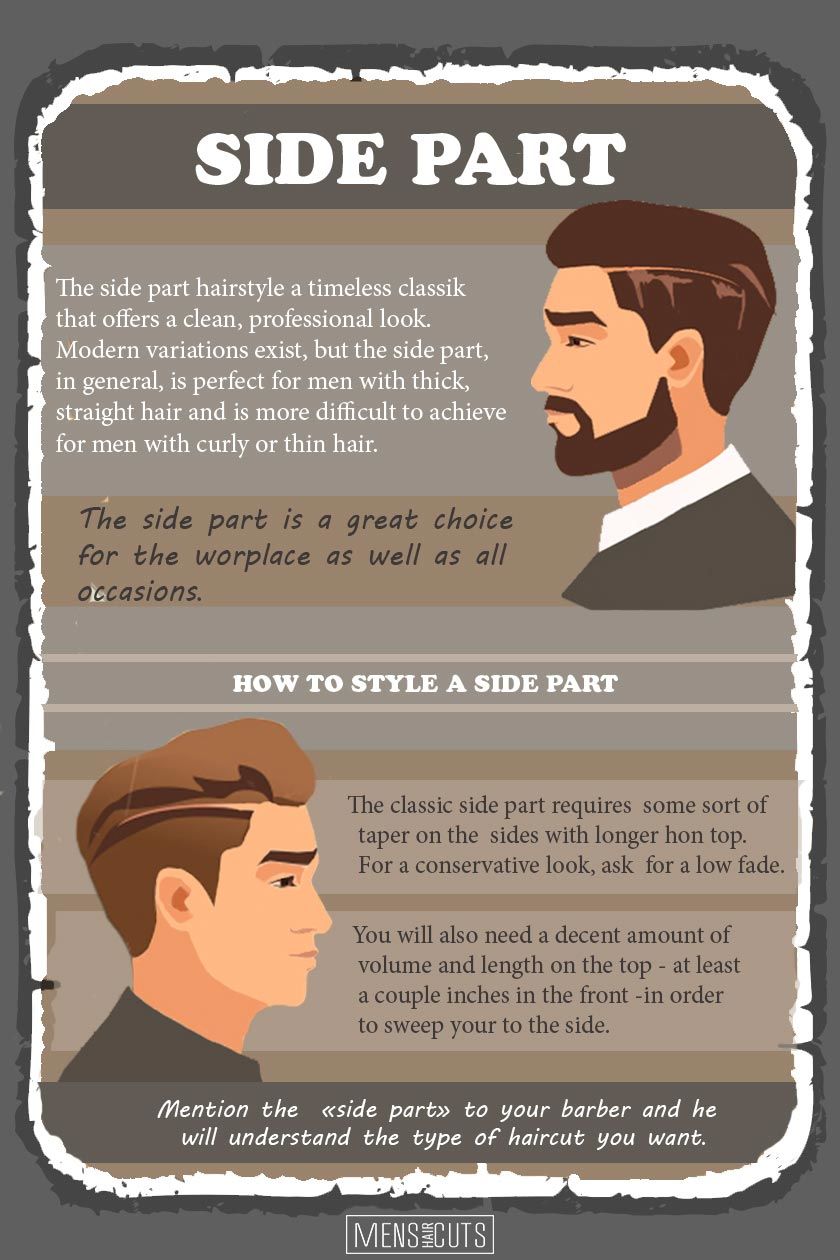 Seems like you've learned everything you need about the side part haircut. Identify your face shape, determine what you want your style to be, get the right products and ask your barber to give you a decent finish!
FAQs
What is a side part haircut called?
A mens side part is often referred to as a regular haircut, a standard haircut, a businessman haircut, a professional haircut or a comb over. However, when you are headed to the barber, it is better to bring a photo of the desired look so that they deliver exactly what you want.
What is a side part fade?
A men's side part haircut fade, as you can guess from its name, is a haircut that features a side parting and a fade on the back and sides. The hair on the top is either short or medium long.
Should I part my hair on the left or right side?
When choosing the perfect side for a parting, you should consider the hair growth direction. Your cowlick is what will help you to find it out. The clockwise cowlick means that parting hair on your left side is more preferable. In its turn, the counter clock direction of the cowlick calls for the right sided parting. This, however, is a general recommendation. If your hair is pliable, then you can part it on either side.
How do you do a side part haircut for men?
To achieve a men side part hairstyle, you need to get the right cut first. So, make sure your sides and back are tapered, faded or undercut. The top should be left noticeably longer to create a contrast – two inch long and longer will work just fine. For styling, follow these steps:
1. Hop out of the shower and wrap your hair with a towel to soak in excess moisture.
2. Apply a blob of a hair mouse or hair pomade to your locks and rake them with your fingers.
3. Divide your hair into two sections with a smaller one on the side where you want the parting to be.
4. Blow dry the hair and style it with the help of a brush, shaping it in the desired direction.
5. Add a tad of a hair styling product for a finishing touch.
Was this article helpful?