No matter whether you love him or not, Tom Hardy haircut won't leave you indifferent. This hunksome bad boy thrills the public not only with his acting skills and rebellious behavior but also with his bone structure and a great sense of style. His every hairstyle becomes iconic, thus making Hardy a real trendsetter. If you want to join our fan club of Tom Hardy hairstyles or just looking for inspiration for your new cut, head over here.
Slicked Back Undercut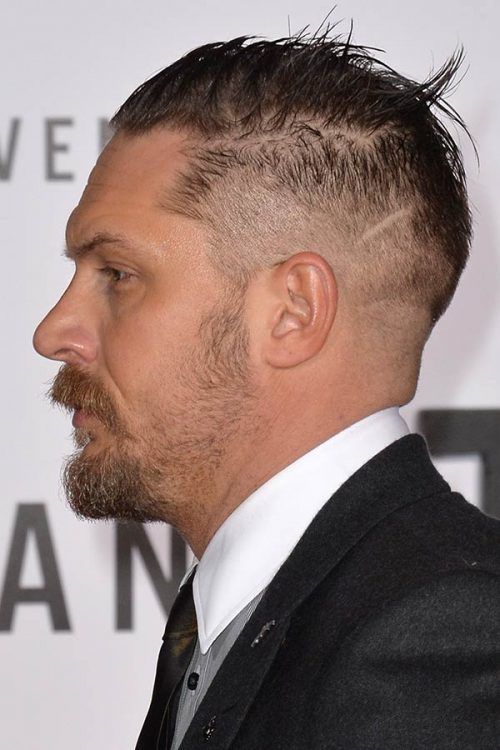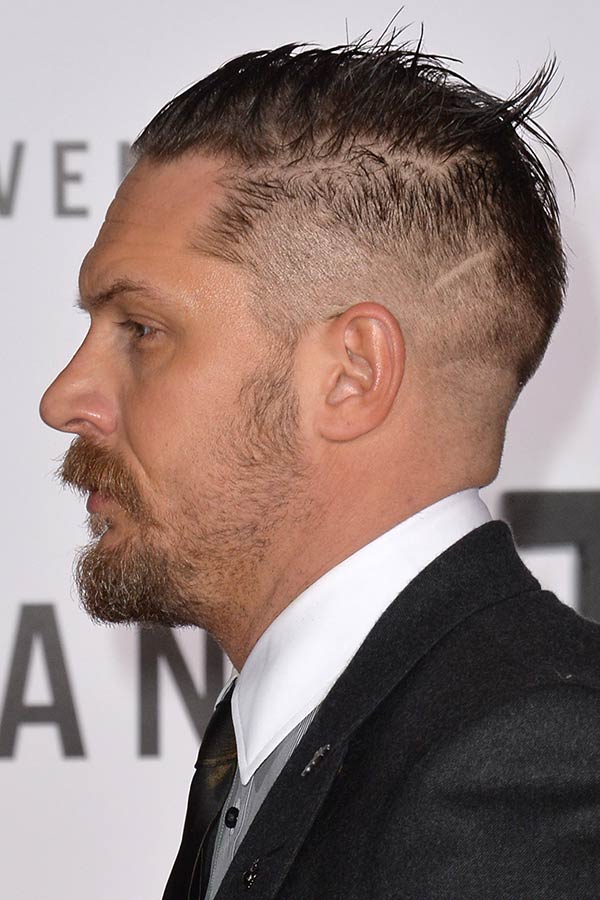 Featureflash Photo Agency/Shutterstock
One of the most common features of Tom Hardy hair style is a disconnected undercut. It helps to balance out his relatively long hair on top, which Tom prefers to slick back to fit a formal ambiance.
Tom Hardy Taboo Haircut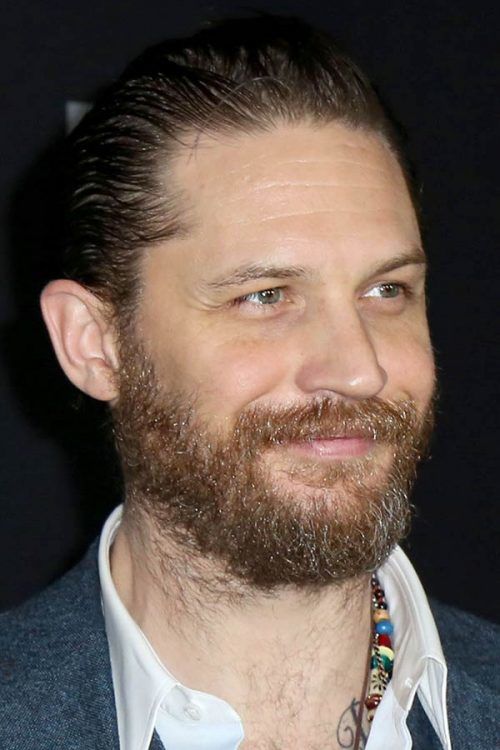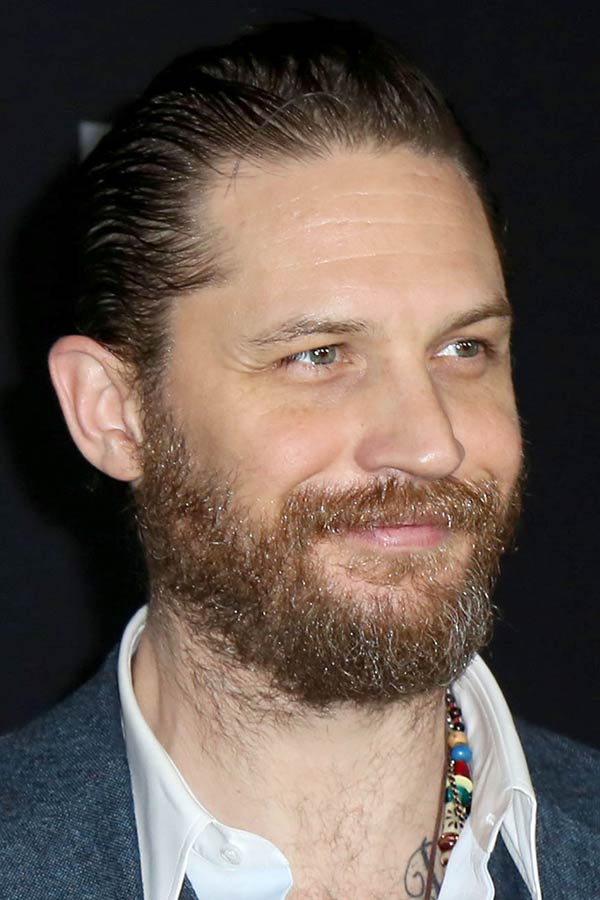 Kathy Hutchins/Shutterstock
Tom Hardy Taboo haircut has shaken the grooming world with its rugged and virile appearance, making it one of the most highly requested hairstyles of late. Today, Tom Hardy Taboo style is a real staple in tonsorial fashion.
Buzz Cut With Goatee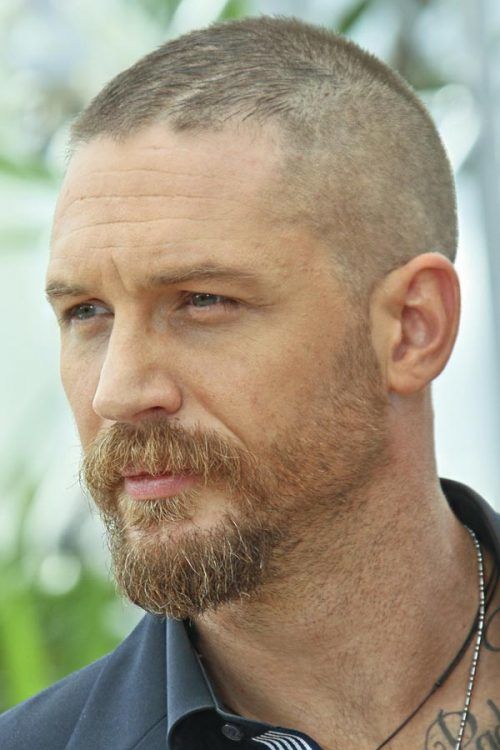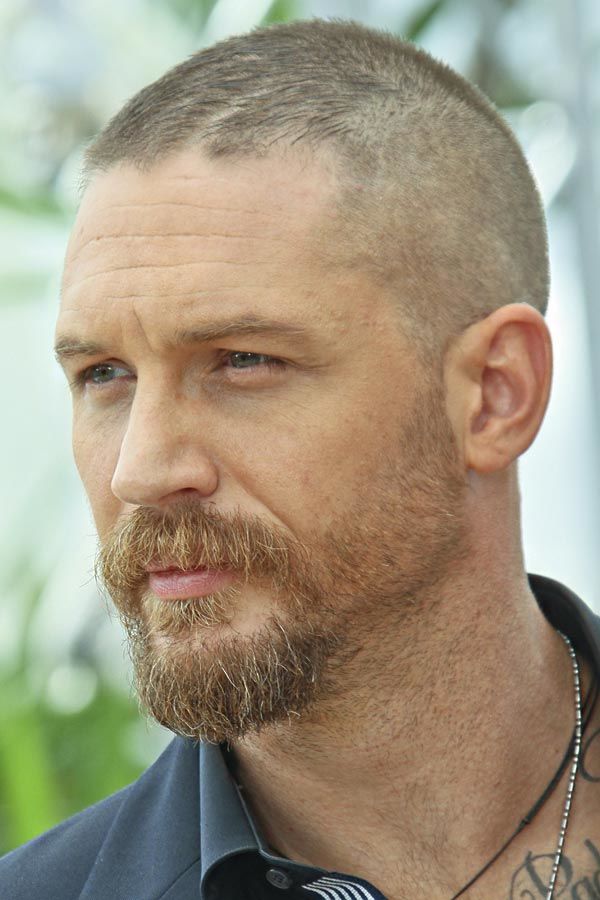 Denis Makarenko/Shutterstock
Tom Hardy beard is always on point. The movie star experiments with different styles varying from a Viking's beard to a goatee. The latter perfectly goes with Tom Hardy bald high fade on the sides and side-parted buzz cut on top.
Slicked Back Hair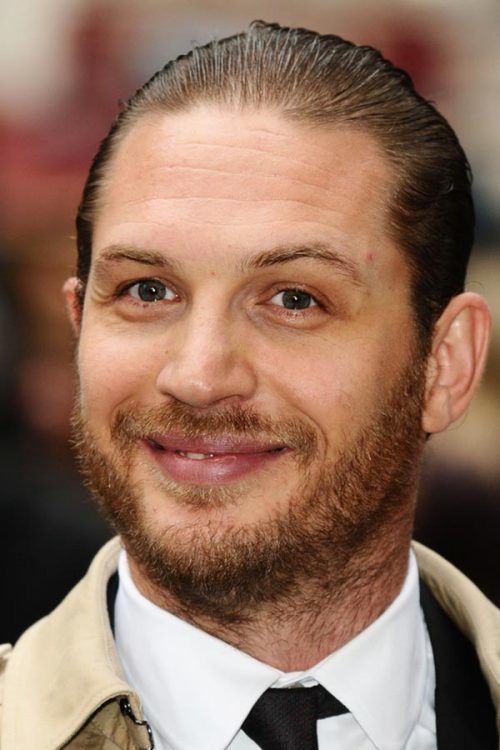 Featureflash Photo Agency/Shutterstock
You'll find many Tom Hardy images in which the celebrity is sporting a slicked back hairstyle, and not for nothing. With his hair taken away from the face, Hardy perfectly shows off his manly features.
Rugged Look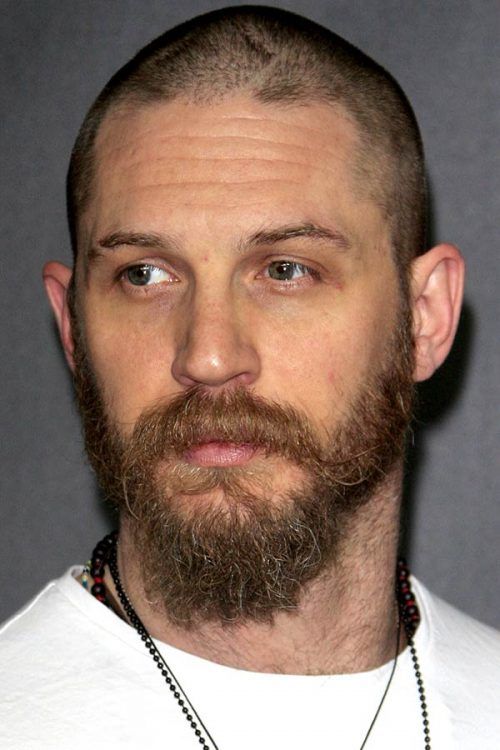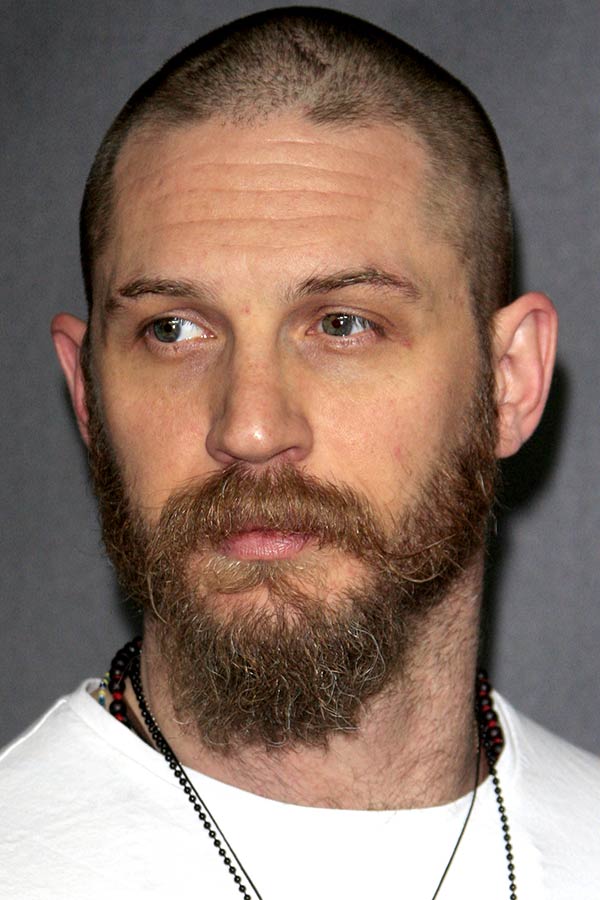 Kathy Hutchins/Shutterstock
The number of both men and women that fall for this Tom Hardy sexy hairstyle is endless. His rugged and masculine look is enhanced with a full coarse beard and a heavy mustache.
Spiked Locks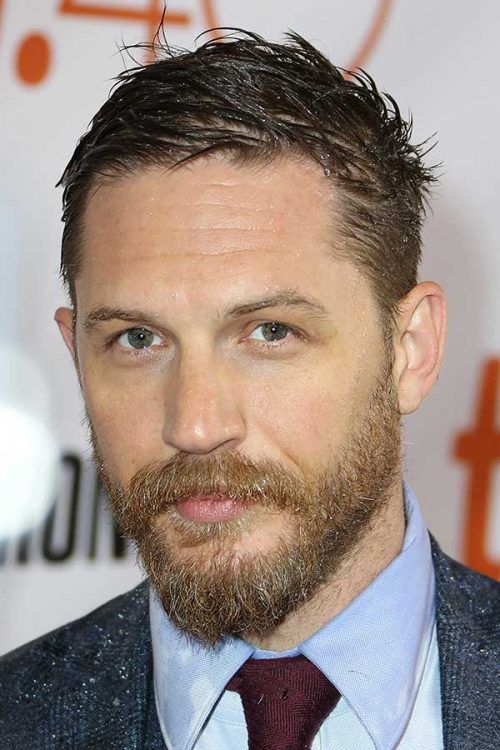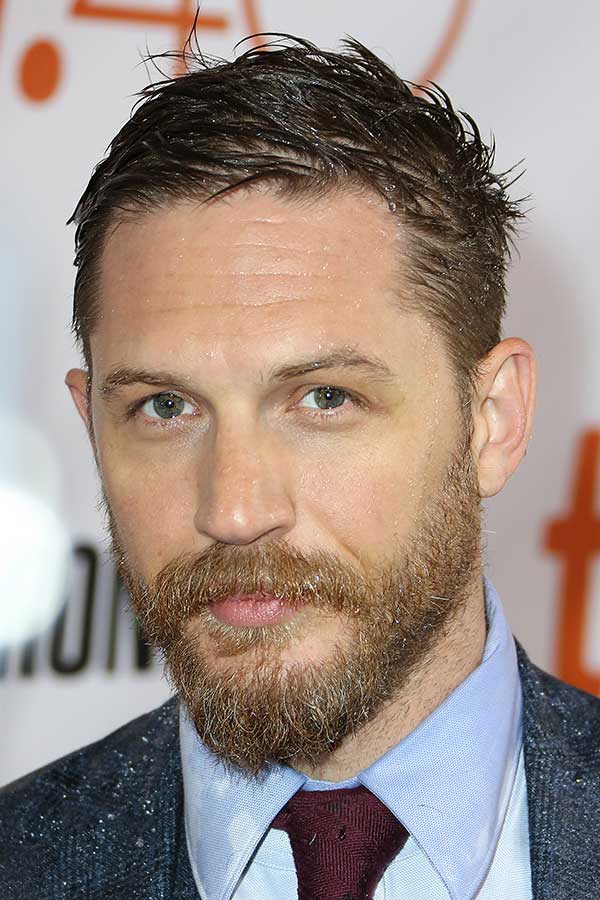 BAKOUNINE/Shutterstock
Tom Hardy 2018 hairstyle sticks in our memory with textured spiky hair on top and short faded sides. Tom chose to pair it with a smattering of stubble for added virility.
Short Sides Long Top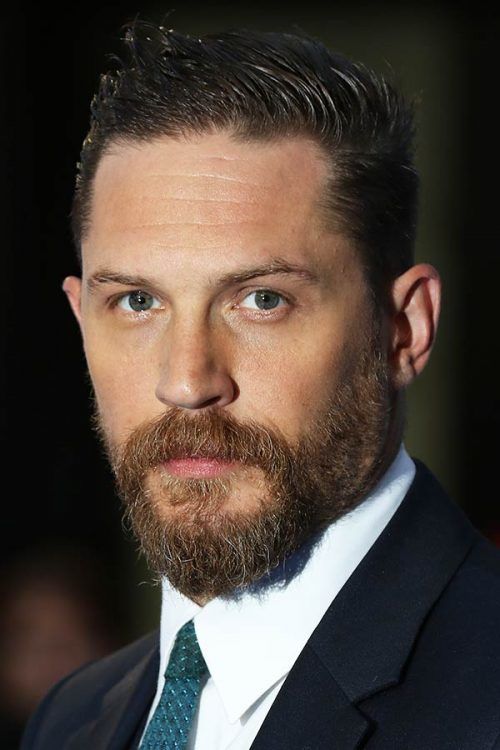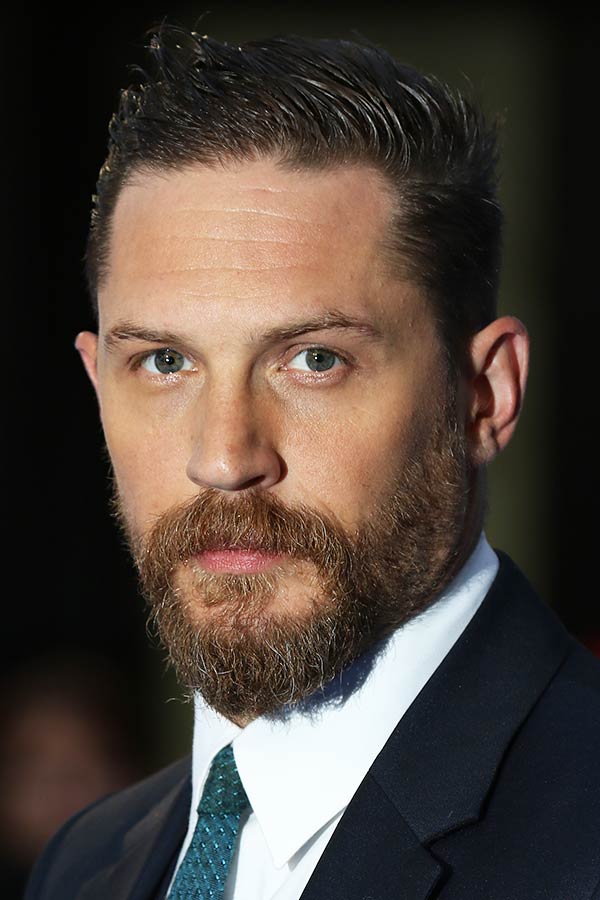 Twocoms/Shutterstock
A messy look is a statement Tom Hardy haircut style. The sides are short and mid faded while the top keeps enough length to demonstrate defined texture.
Venom Haircut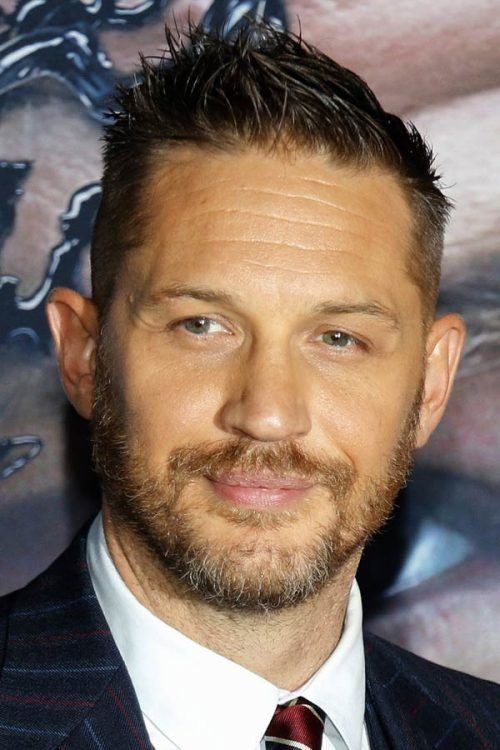 Tinseltown/Shutterstock
Although in Venom Tom Hardy starred as a villain, his hairstyle has been favored by many. The top is disheveled and pushed to the side and the sides are cut clean with a gradual mid fade.
Piecey Haircut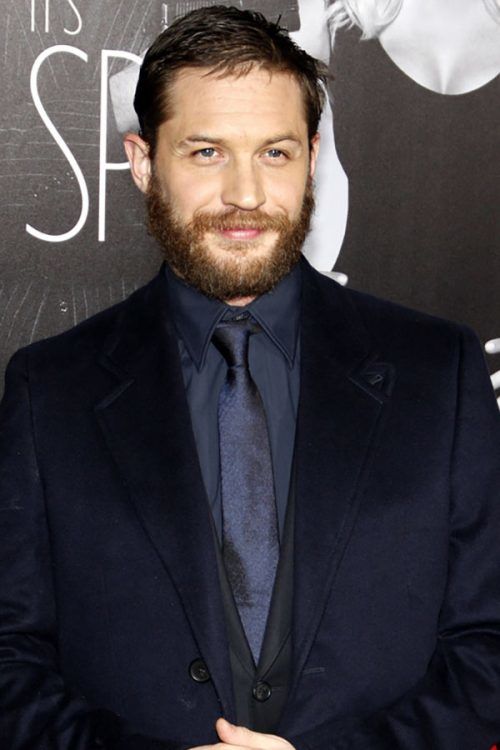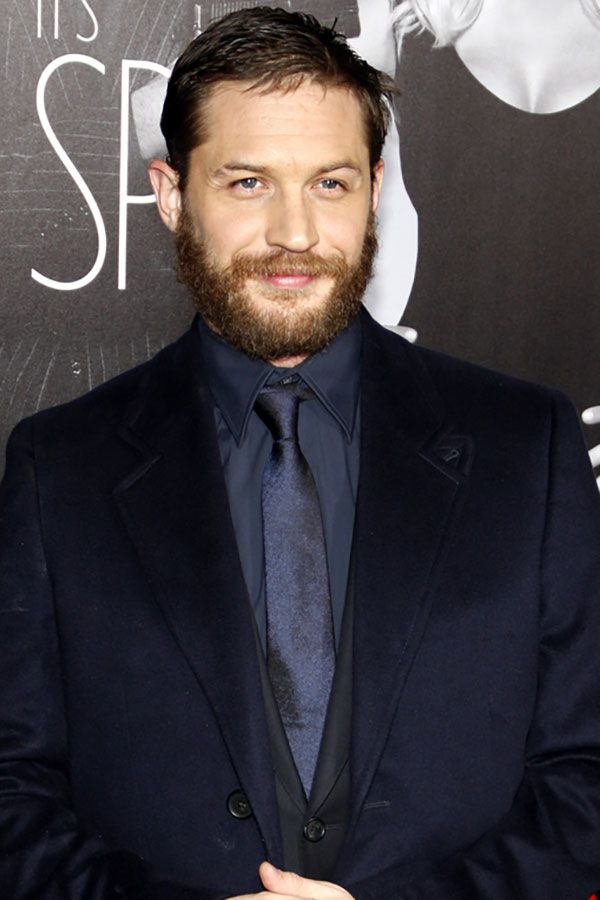 Tinseltown/Shutterstock
If you want an effortless yet stylish look, try out the piecey hair style Tom Hardy pulls off with ease. To get it, you need to have your hair jagged in pieces and styled tousled.
Crew Cut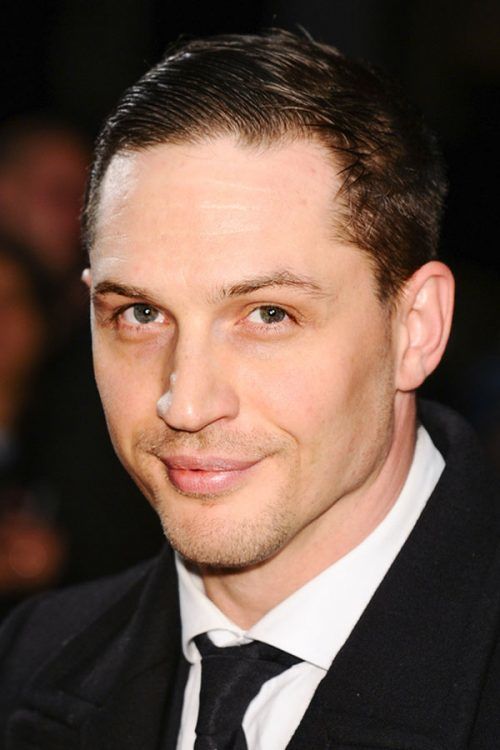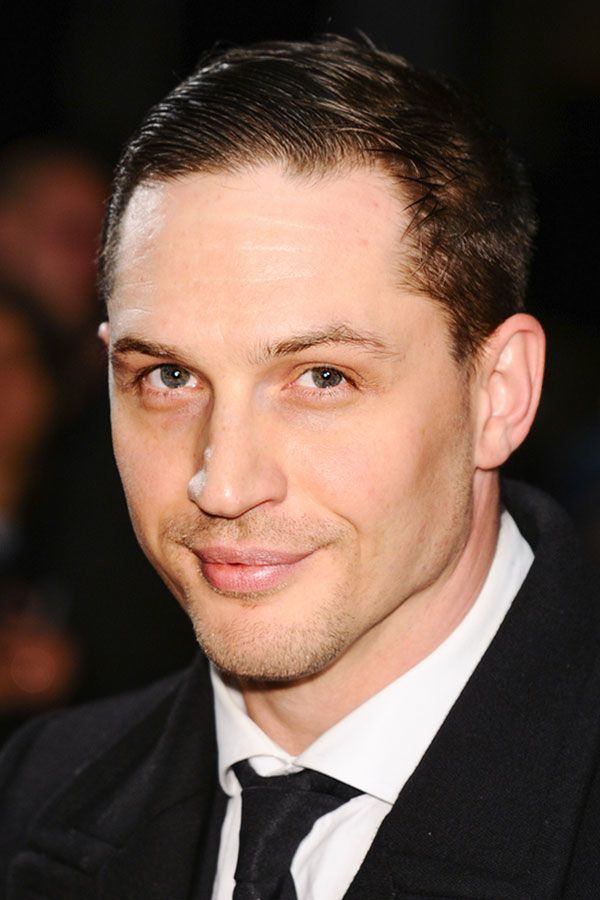 Featureflash Photo Agency/Shutterstock
The crew cut fade Tom Hardy flaunts proves that even the classic and simple hairstyle can look awesome when sported with the right attitude.
High And Tight Haircut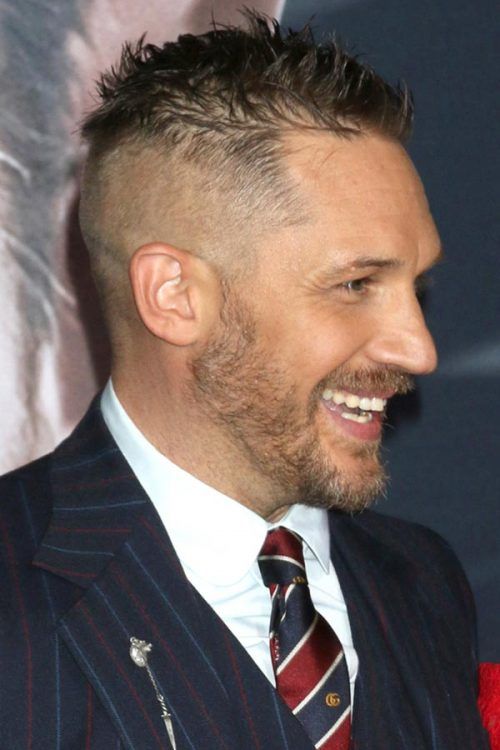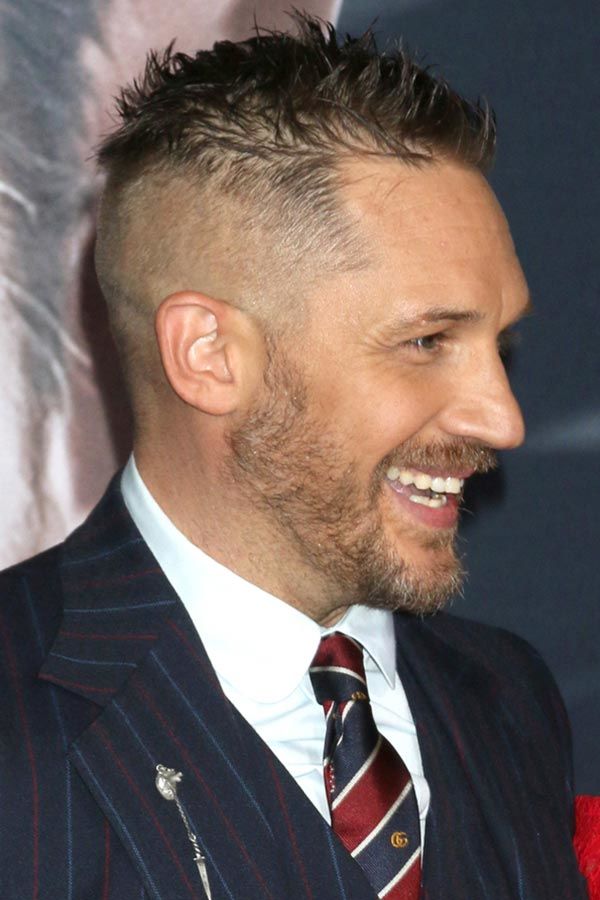 Jaguar PS/Shutterstock
Tom Hardy's high and tight fade is another amazing short hairstyle that requires low maintenance and basically no styling. Though, it comes out looking startling.
Medium, Wet & Wavy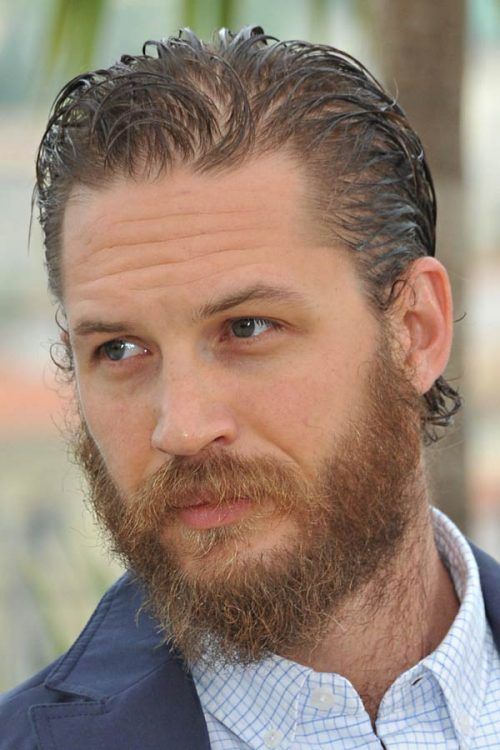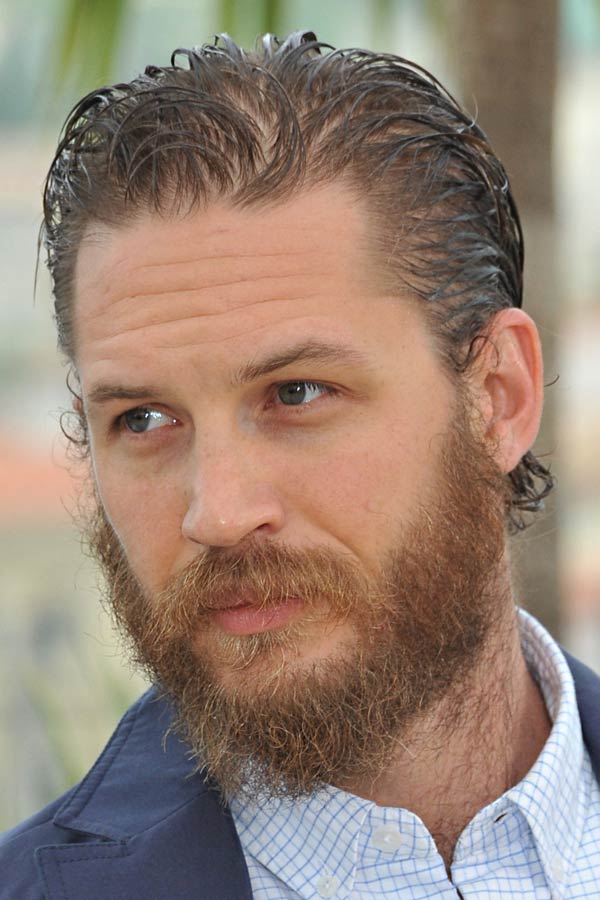 Kathy Hutchins/Shutterstock
Here's one more Tom's take on a slick back hair style. He wears his locks in a manner of surfer hair, but the extreme amount of product gives it an unusual wet touch.
Subtle Taper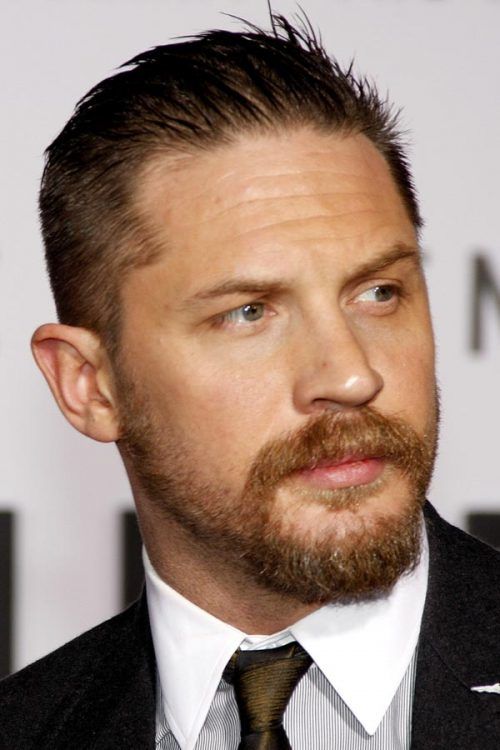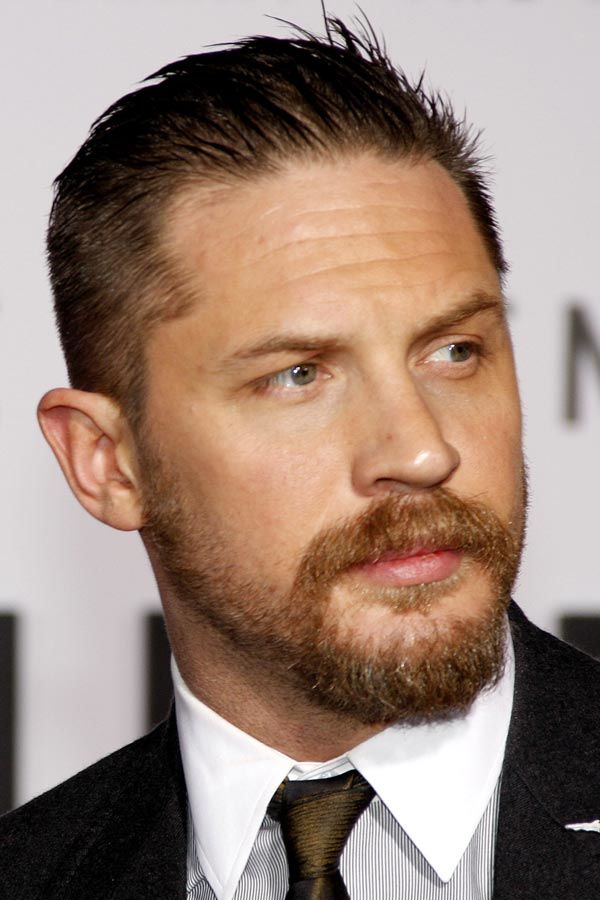 Tinseltown/Shutterstock
Unlike his temper, Tom Hardy's taper haircut may be quite moderate and low-key. The taper goes smooth, which allows styling the top in numerous ways.
Legend Haircut
View this post on Instagram
Tom Hardy haircut in Legend wowed the audience with its elegance and dapperness. The hunk opted for slicking his all hair back with the generous amount of styling product.
How To Get Haircut Like Tom Hardy
To get as hot hairstyle as Tom Hardy in Taboo, follow these simple steps:
Go for half an inch to bald back and sides and disconnect them from the top with an undercut.
Ask your barber to point cut your hair atop to achieve defined texture.
Apply a styling product, such as a matte clay or pomade, for a messy look and anticipated sheen.
Take a shower and towel dry your hair.
Every Tom Hardy haircut becomes iconic for good reason. The talented actor knows how to emphasize his most attractive features and disguise… Well, actually, he has nothing to disguise. Though, with one of his trendy and alluring hairstyles, you'll most likely gain not only Hardy's attraction but also his confidence and popularity.
Was this article helpful?