The timeless Van Dyke beard has been around since the 17th century and is attributed to Anthony van Dyke, a Flemish painter. He was known for his regal and religious style paintings in which the men wore a short goatee beard and pointed mustache. This became his classic look and was later dubbed the "Van Dyke." This style of beard is still very popular today.
This beard style simply adds a classic and neatly trimmed mustache to a pointed goatee. They are most often separated at the corners and have a neat and extremely distinguished sharp look. This is a great look for the man who wants a more refined and edgy style for his beard.
Read on to find out how to grow a Van Dyke beard and browse through our selection of some of the most popular Van Dyke beard styles.
What Is A Van Dyke Beard?
First off, let's sort things out about the meaning of a van dyke beard. The style owes its name to a Flemish painter Sir Anthony van Dyck, who popularized it in the 17th century.
This facial hair styles feature a goatee on the chin and a disconnected mustache. The style of whiskers may vary. However, if you are unsure of what will flatter you, the best option is always to go natural. Because the rest of your face is clean-shaven, it creates a dapper appearance, while the free space between the beard and stache gives the look definition. Although this facial hair style is not for everyone, those who manage to pull it off may rest assured that they will never go unnoticed.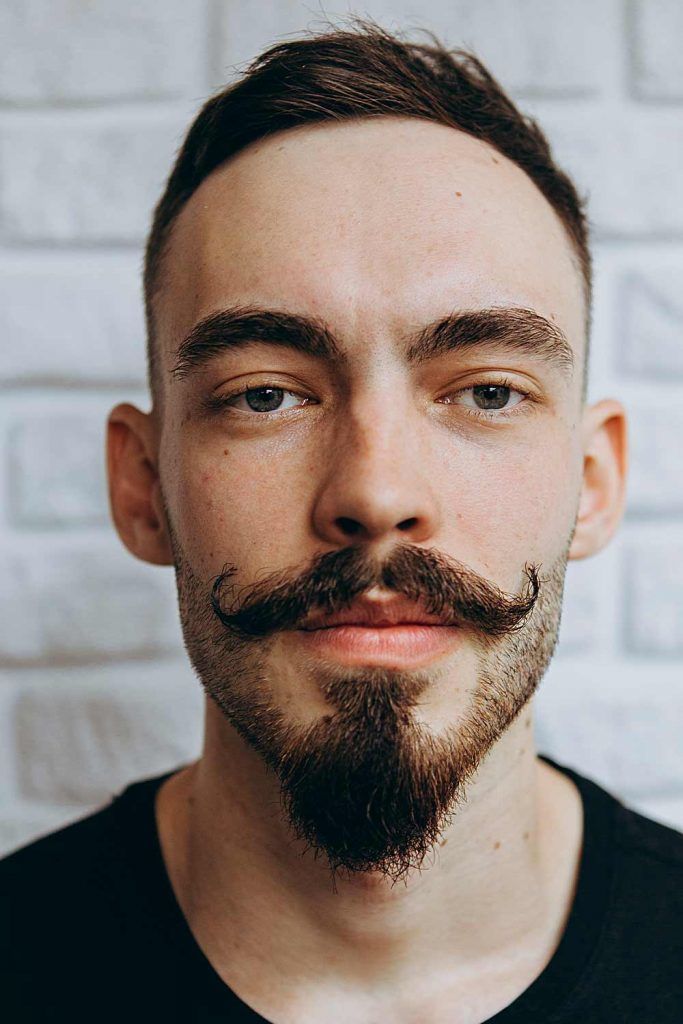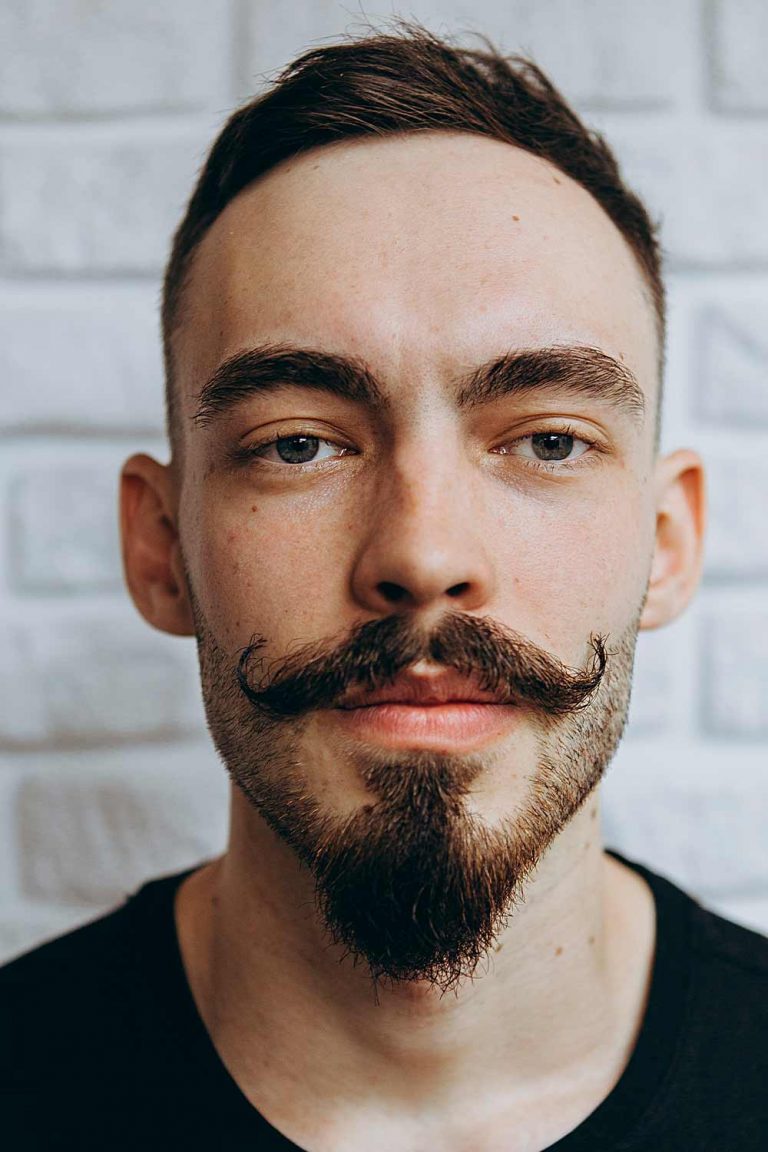 How To Grow A Van Dyke Beard?
If you want to know how to grow a beard, particularly the Van Dyke style beard, just follow this guide.
*If you already have a full beard, you need to simply follow the steps on how to trim a beard to the right style and texture to acquire a Van Dyke style.
**If you are starting off fresh with a clean-shaven face, you would grow out your beard to the desired length and then follow this guide.
Wait until your facial hair has grown out to the approximately ¼ inch.
Start off by making a circle beard. Remove your sideburns and the hair from your cheeks.
Shave the hair on the sides of the neck and the bottom, leaving the beard and mustache intact.
Create a neat goatee following the pattern and definition of your chin hairs.
Create a slight disconnect between the beard and mustache.
Trim to the desired length and style.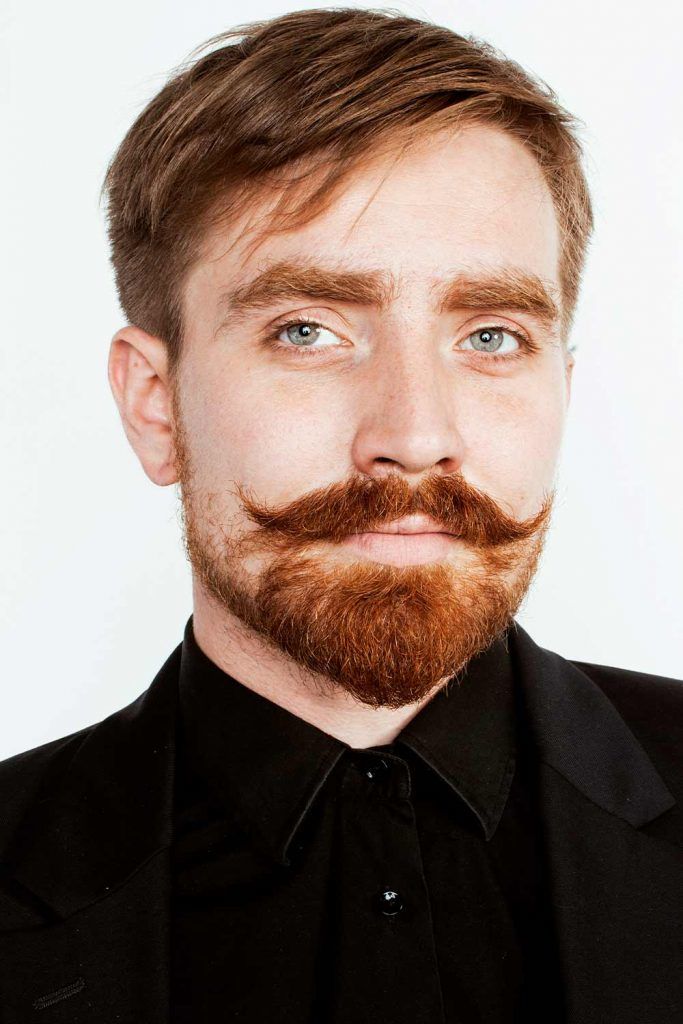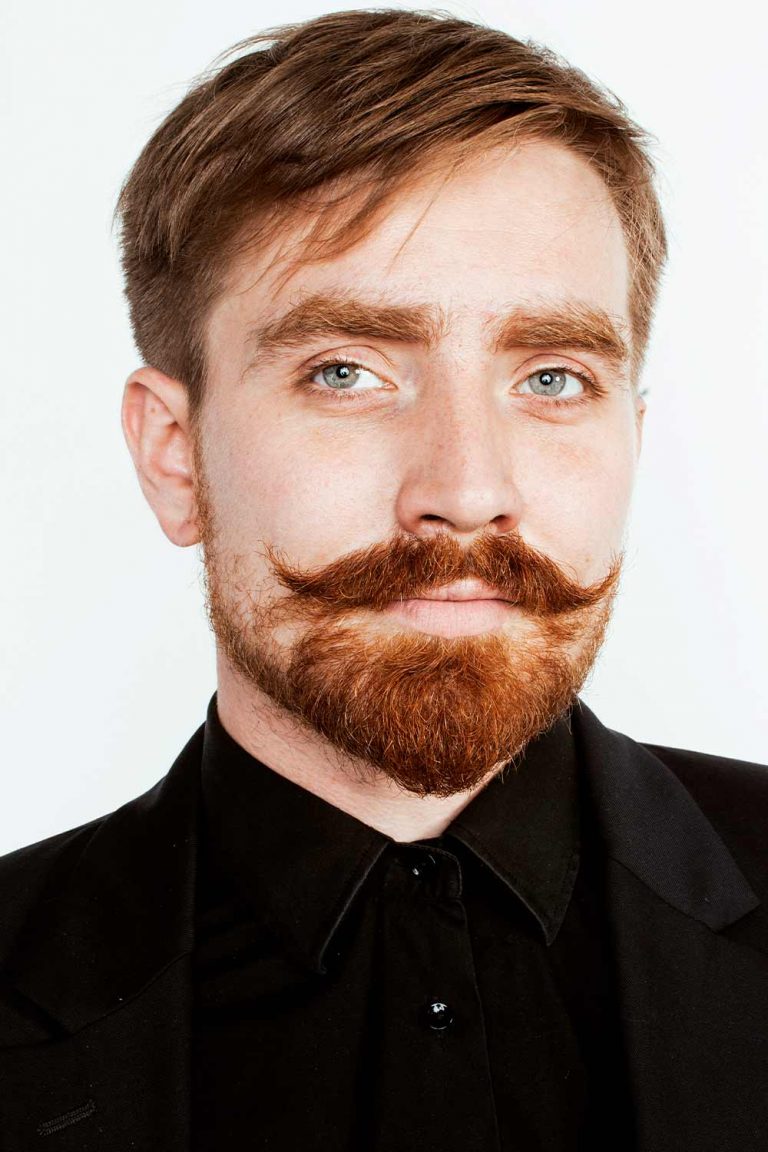 Tips
Don't be reckless with the sheers.
Because the van dyke beard should be very tightly styled, it requires the highest concentration on your part. Be very careful and patient when trimming the gap between the beard and the whiskers.
Rinse not to miss anything.
Make sure that there is no hair or patches left. You want the edges of your beard to be clean and sharp.
Make a comb your best friend.
Using a comb, style your hair in an outward direction and apply a beard wax or balm to make it pointy.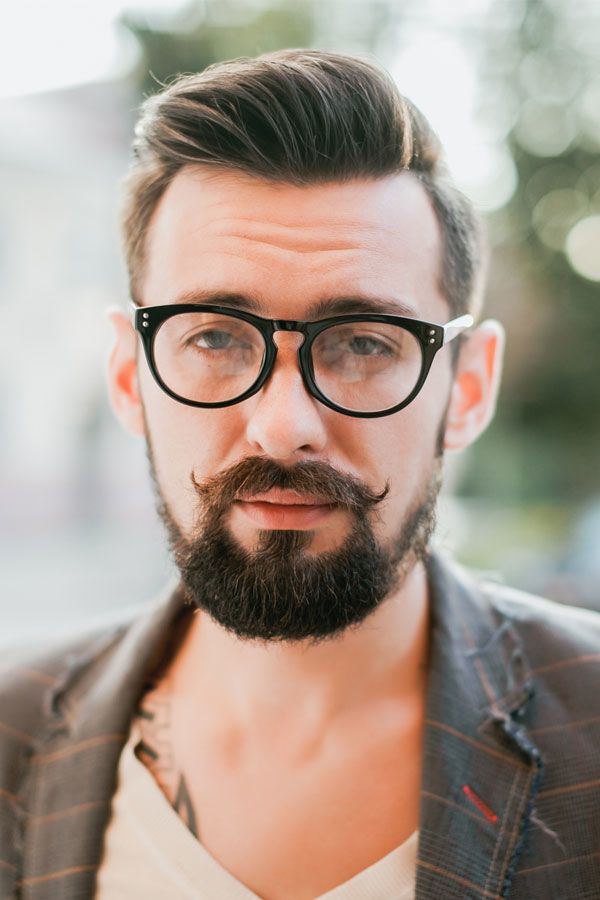 Van Dyke Beard Styles
There are many different facial hair styles so if you are thinking of growing a Van Dyke beard. This one is a bit more bushy but has a lot of texture. While it is very textured, it is still polished and can work for a professional look. If you really want to take this look to the next level, wear your hair in a bushy undercut.
Full And Bushy Rockabilly Beard
The rock beard is perhaps one of the most popular styles amongst the rockabilly crowd. This style is low maintenance for those who work all day and then rock and roll all night long. It still boasts the classic Van Dyke beards and moustache, but also has rocking sideburns. If you really want to rock this extremely manly and tough look, go for a salt and pepper goatee.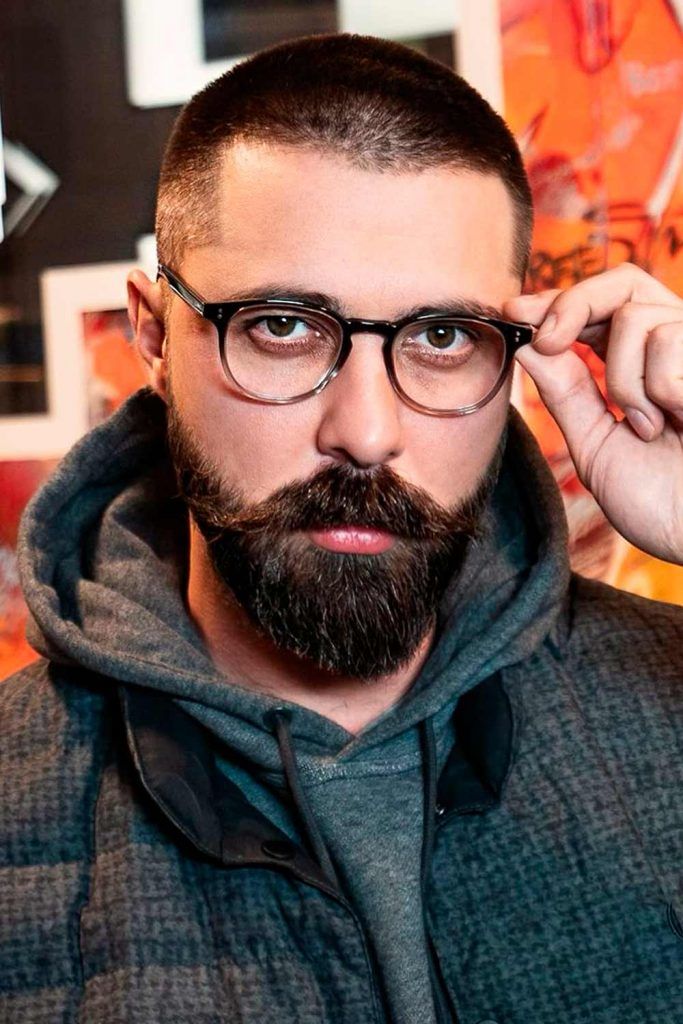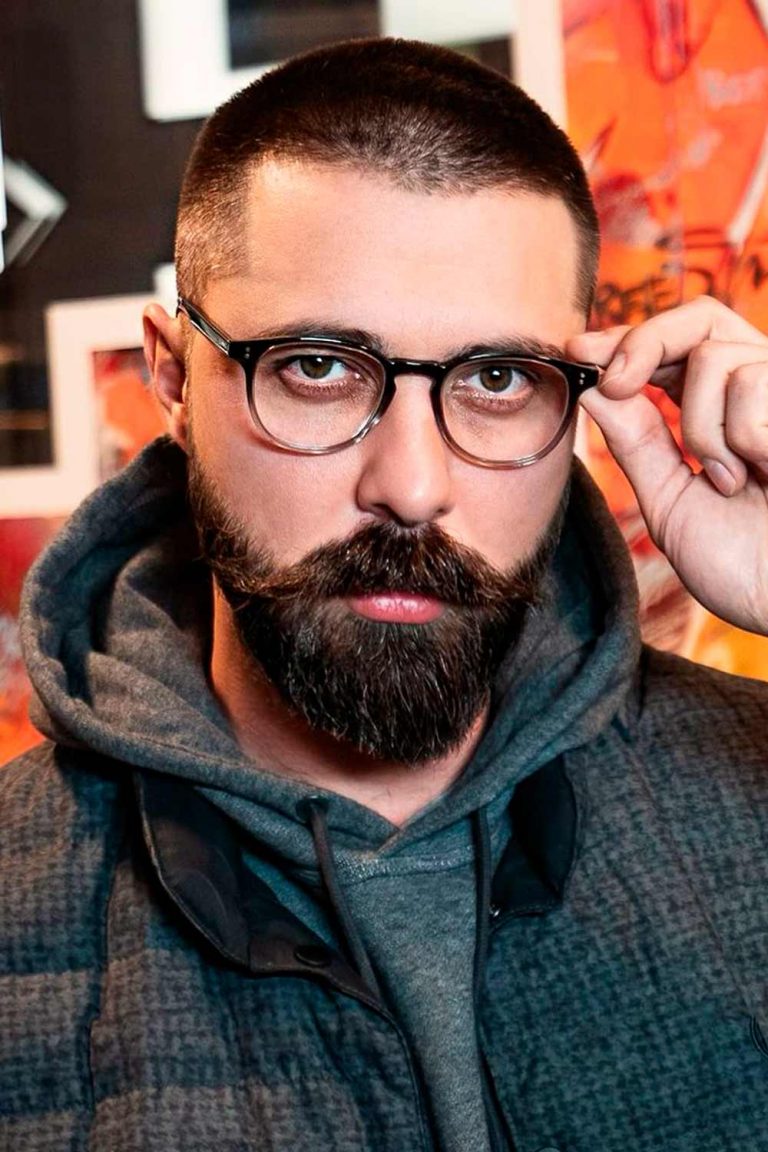 Source: @seliverstov_dmitry via Instagram
Funky Hipster Van Dyke Beard
If you want to fit in with the hipster crowd and fit in with the more artsy crowd, a hipster beard might be right up your alley. This version of the beard sports extremely short whiskers and a funky moustache for a classier look. If you want to combine this old-fashioned look with a more modern flair, opt for a modern slicked back look.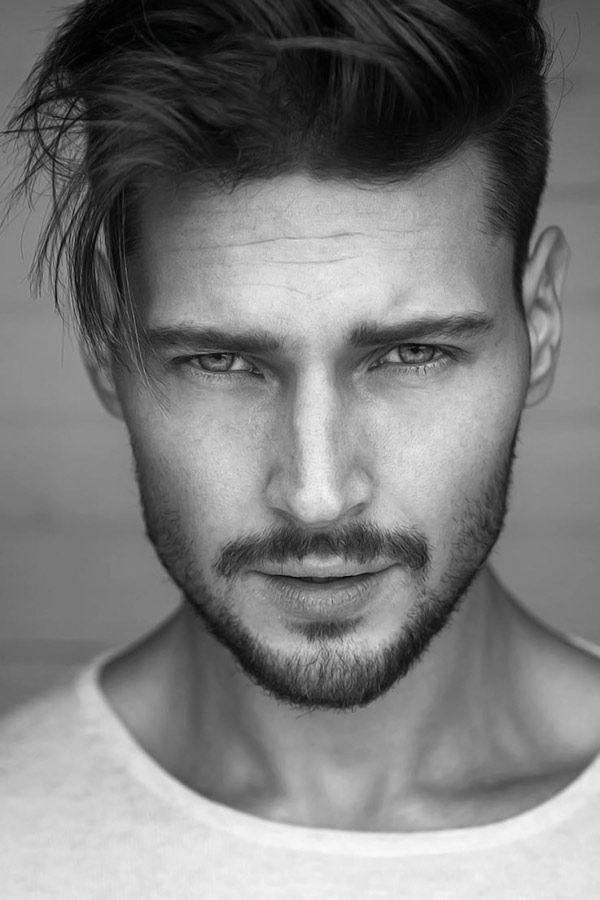 Source: @kamilnizinski via Instagram
Gentlemanly Look
The gentlemanly look is in high demand these days. This look harkens back to a simpler time yet adds a modern touch to keep up with the trend. A disconnected moustache and short curtain Van Dyke style goatee is one of the most popular beard types this season. If you want facial hair, but a very full on beard, this could very well be the look for you.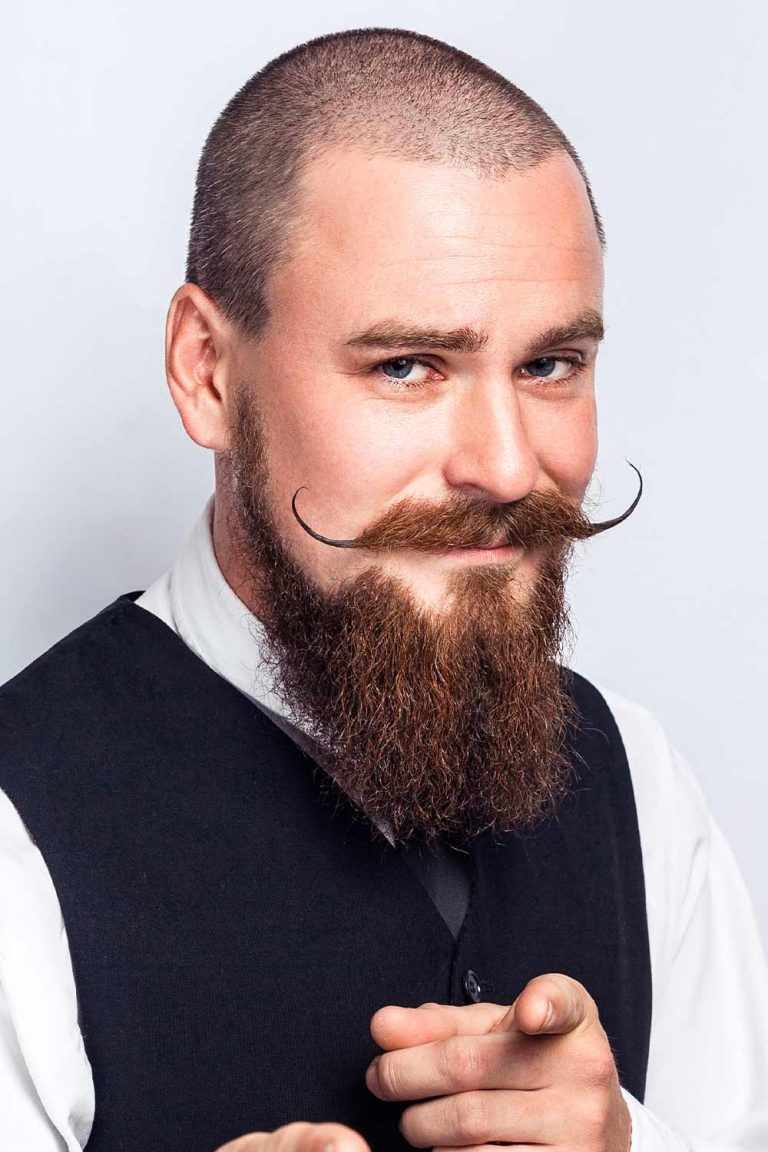 Detached Moustache And Beard
Another look for those who prefer a neatly trimmed short beard is this disconnected Van Dyke beard and moustache combo. Trim your beard to a small goatee and slightly disconnect it from your mustache. Keep the look trimmed neatly. You can rock this Van Dyke with neatly trimmed short hair or long and lose wild hair. Whatever look you prefer, this is a great style!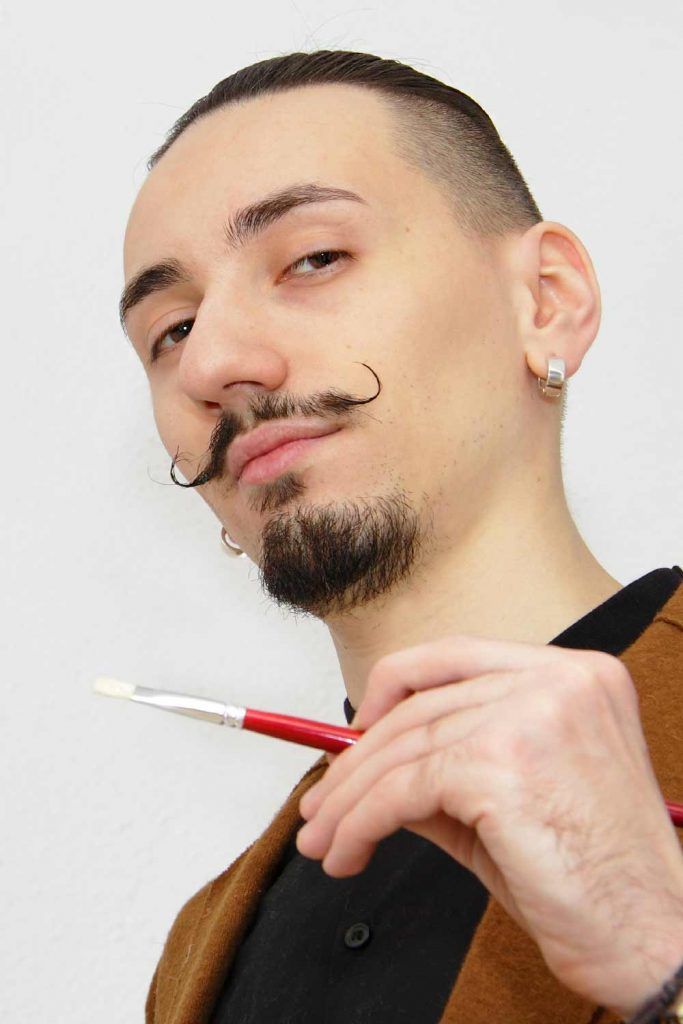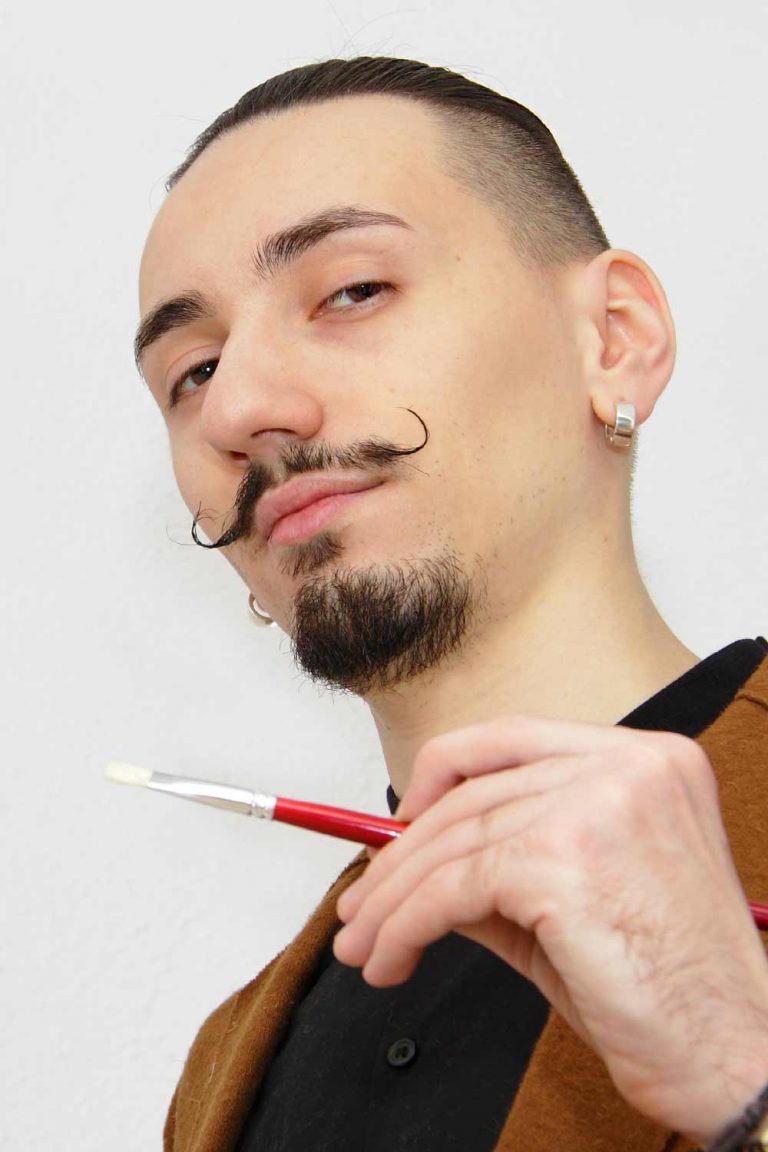 Wide Anchor Van Dyke Beard
If you want to bring a retro flair to your Van Dyke beard, just make it wider on the chin. In this way, you'll get it in the shape of a so-called wide anchor. However, ensure that your facial hair is thick enough to pull off this beard style, as you want it to be well defined, not a patchy beard.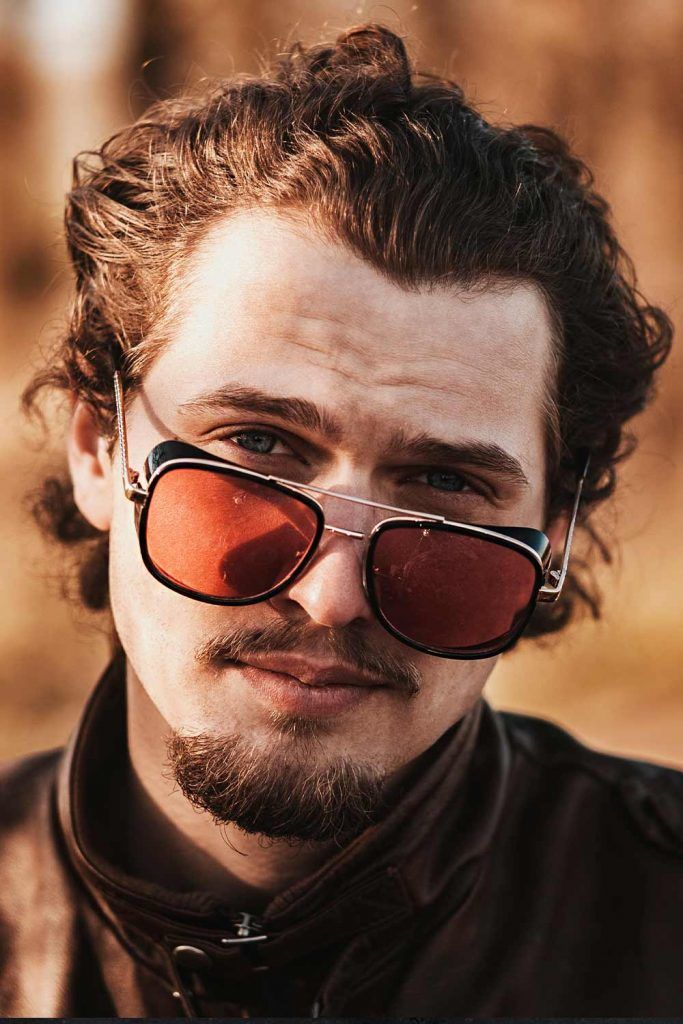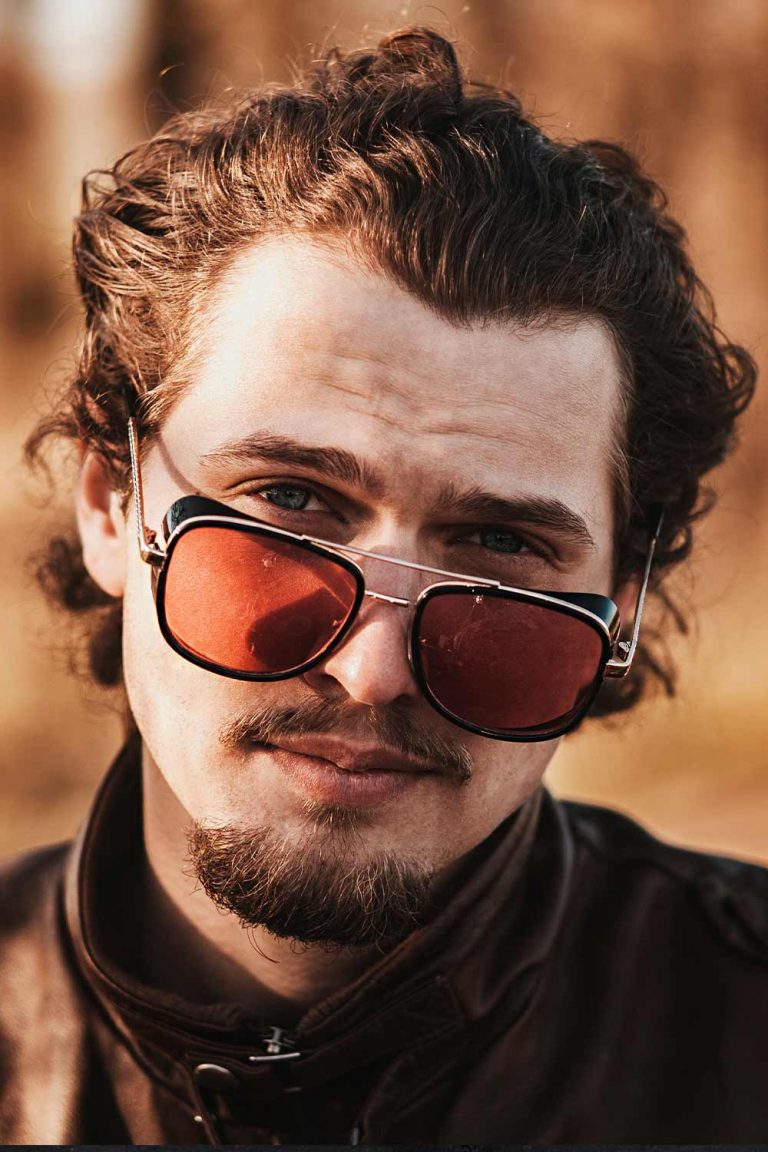 Source: @hairraribarber via Instagram
Anchor Beard With Stubble
This Van Dyke beard combines several styles in one look. Normally, you would leave the hair only around the chin while shaving the rest of it off. But, for this beard style, you leave short bristle of facial hair on your cheeks and jawline, hence teaming a classic anchor with a casual stubble beard.
Source: @hairraribarber via Instagram
The Van Dali
This beard style is definitely not for everybody. Only really creative and artistic men will be able to pull it off. It also combines a couple of different facial hair styles – Dali's surreal curled mustache and pointy Van Dyke beard, thus setting off a new hybrid facial hair look – the Van Dali.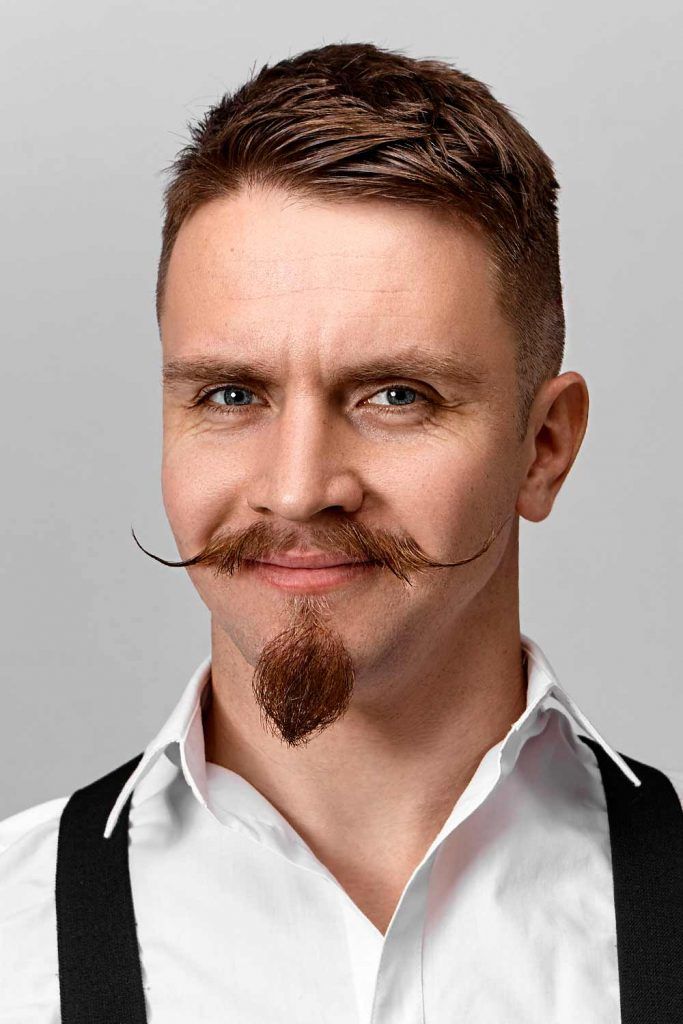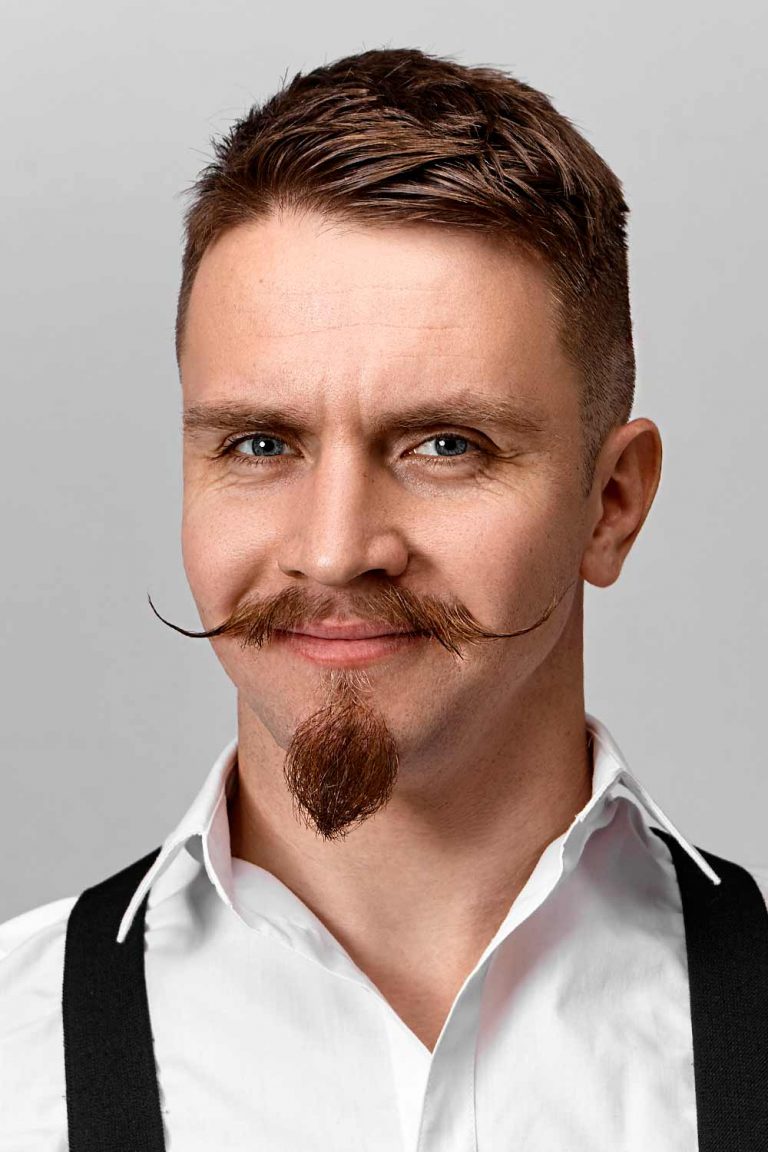 Intense Depp Style
Johnny Depp knows how to rock Van Dyke beard like no other. Though, he goes for a little more intense style, which comes out extremely flattering for his facial traits. Add here a couple of loose strands that cover an eye and you're guaranteed to get hold of an army of fans like Johnny.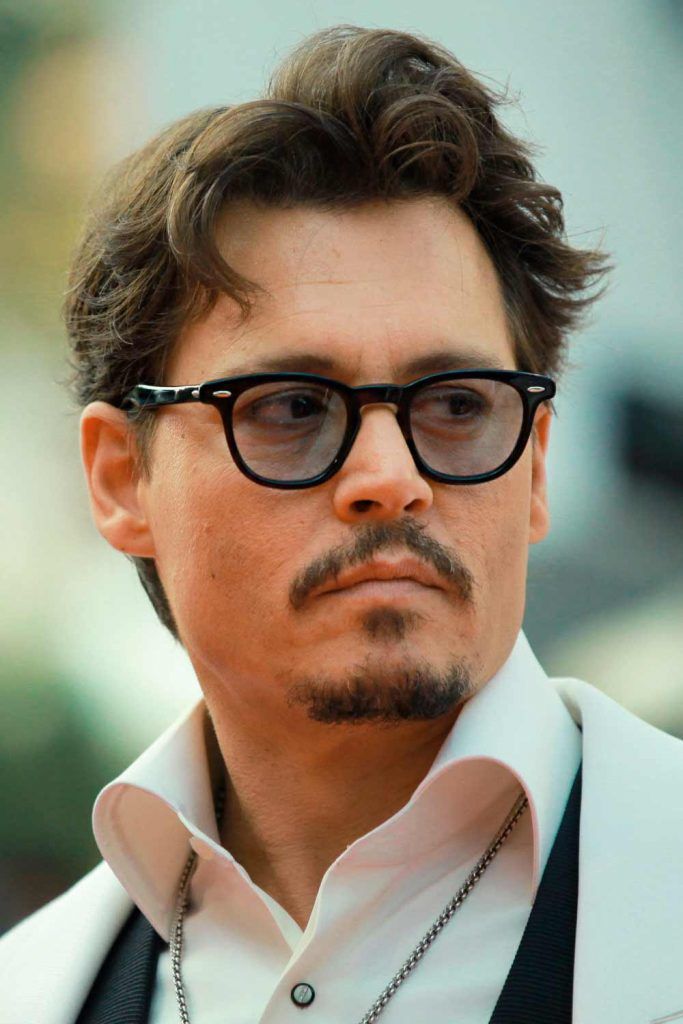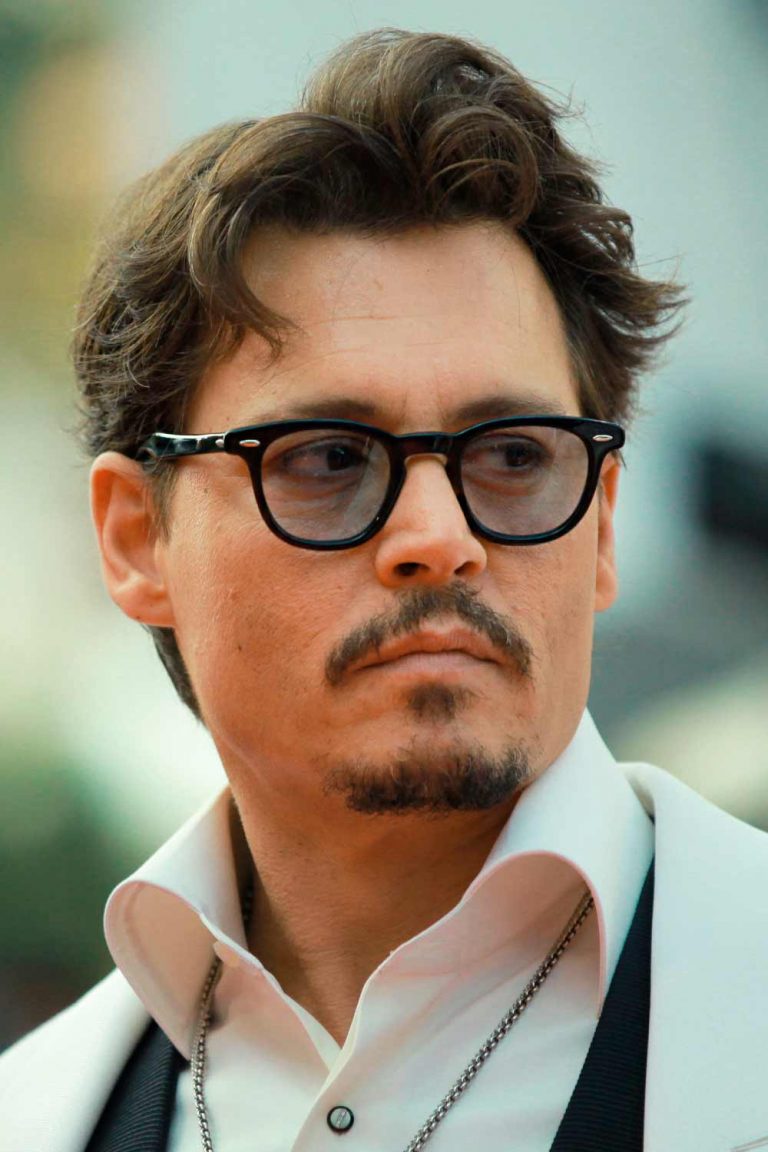 PAN Photo Agency/Shutterstock
Disconnected Goatee With Light Stubble
If you don't want to go too heavy on your Van Dyke beard, a disconnected goatee with light stubble is your sure bet then. It doesn't require a special approach. You just let your facial hair grow until the disconnect between your mustache and beard disappears. Enhance it with short stubble and your light take on Van Dyke beard is ready.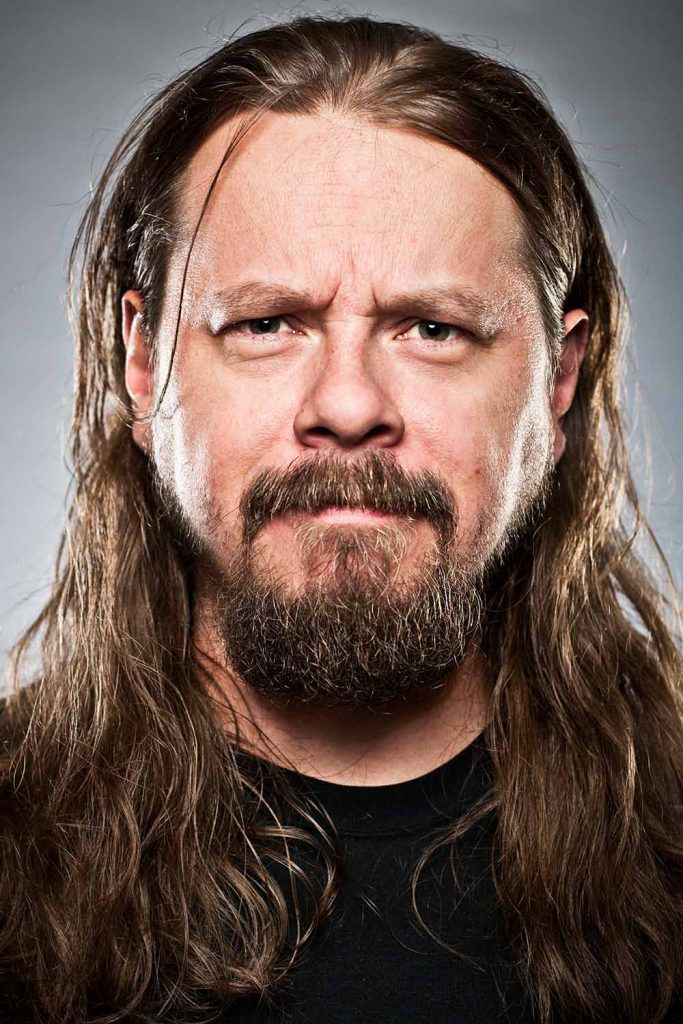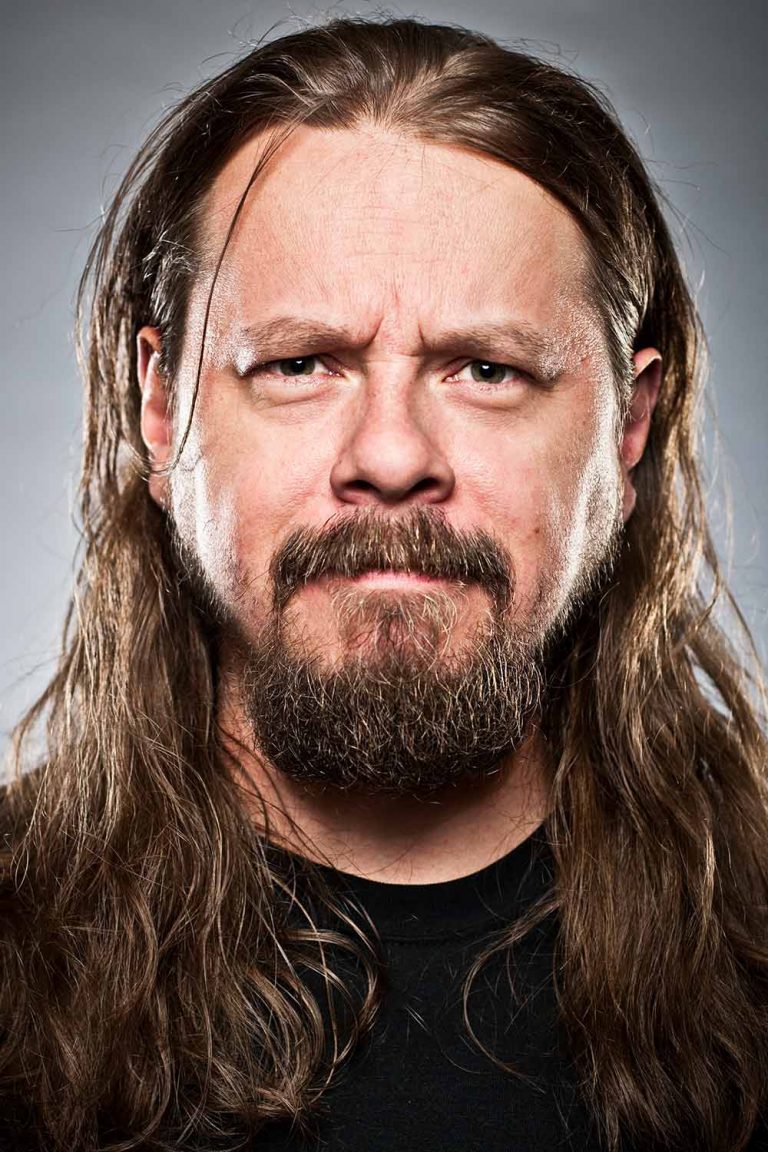 V-Shape Goatee
If you prefer more of a full beard look, this v-shape goatee is one of the most popular styles for Van Dykes. It is the perfect look if you want a full beard and moustache that still looks edgy. To maintain, trim the sideburns and outline the ends with a razor.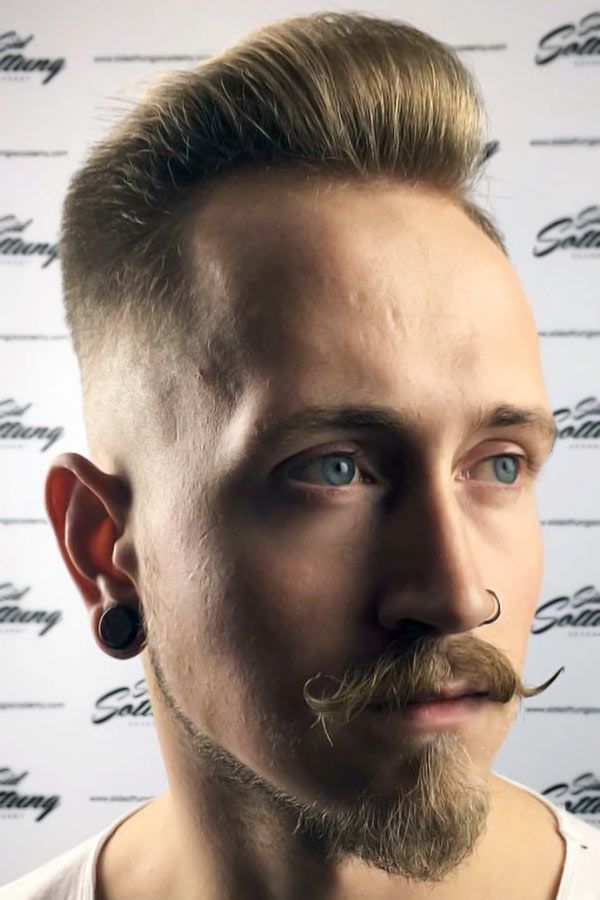 Source: @sidsottungacademy via Instagram
Short Stubble Van Dyke Beard
If you like a simple beard, short stubble is polished yet still husky and masculine. Keep it trimmed short on the sides. If you want you can add a bit more length at the chin to give it a more triangular look. This is one of the most popular short beard styles for the Van Dyke.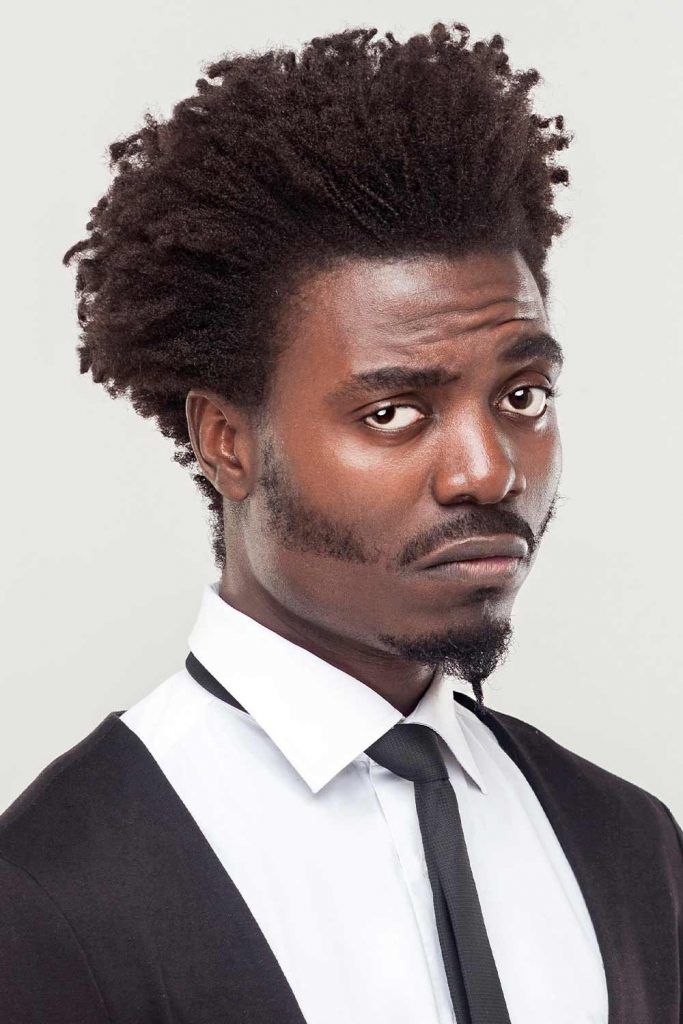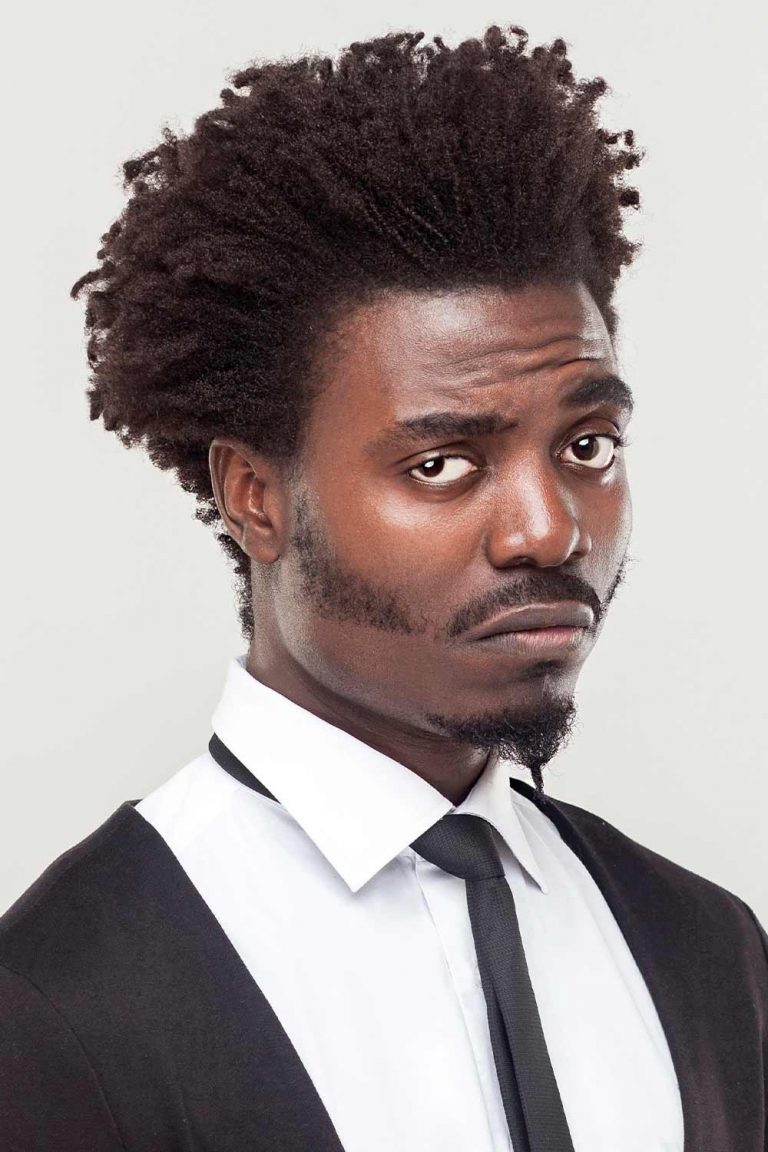 Fresh And Relaxed Van Dyke Beard
Modern trends tell us to take it easy, so does this fresh and relaxed version of Van Dyke beard. Although you can't trace the features of classic VD here, you just know it. The look comes out effortless and natural. To get it, you simply leave your facial hair intact for a couple of days and then maintain the optimal length so that it doesn't look unkempt.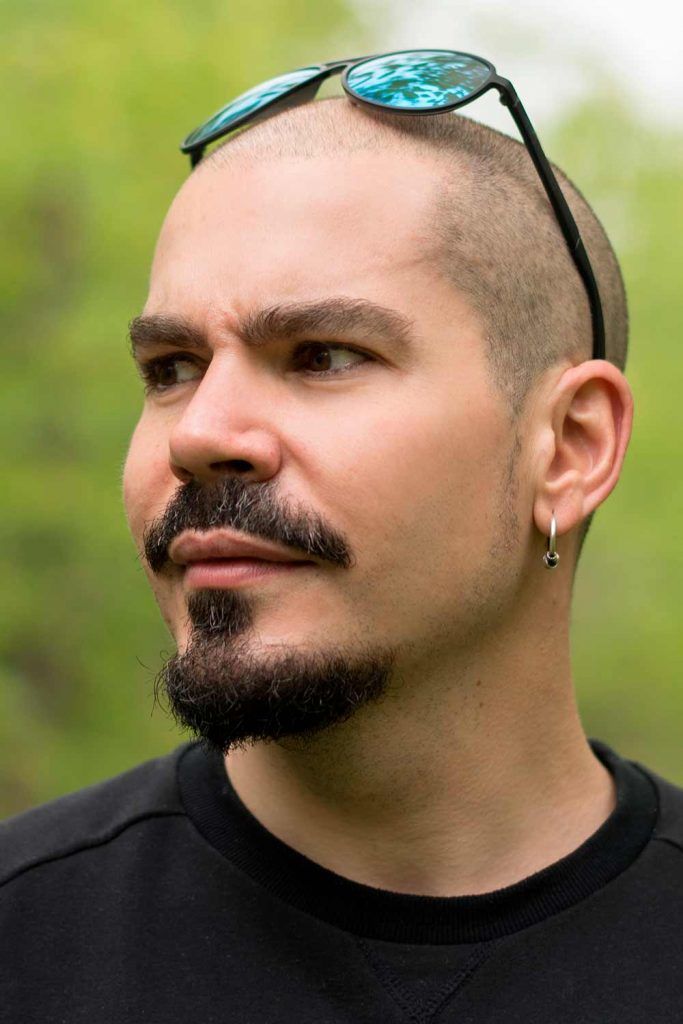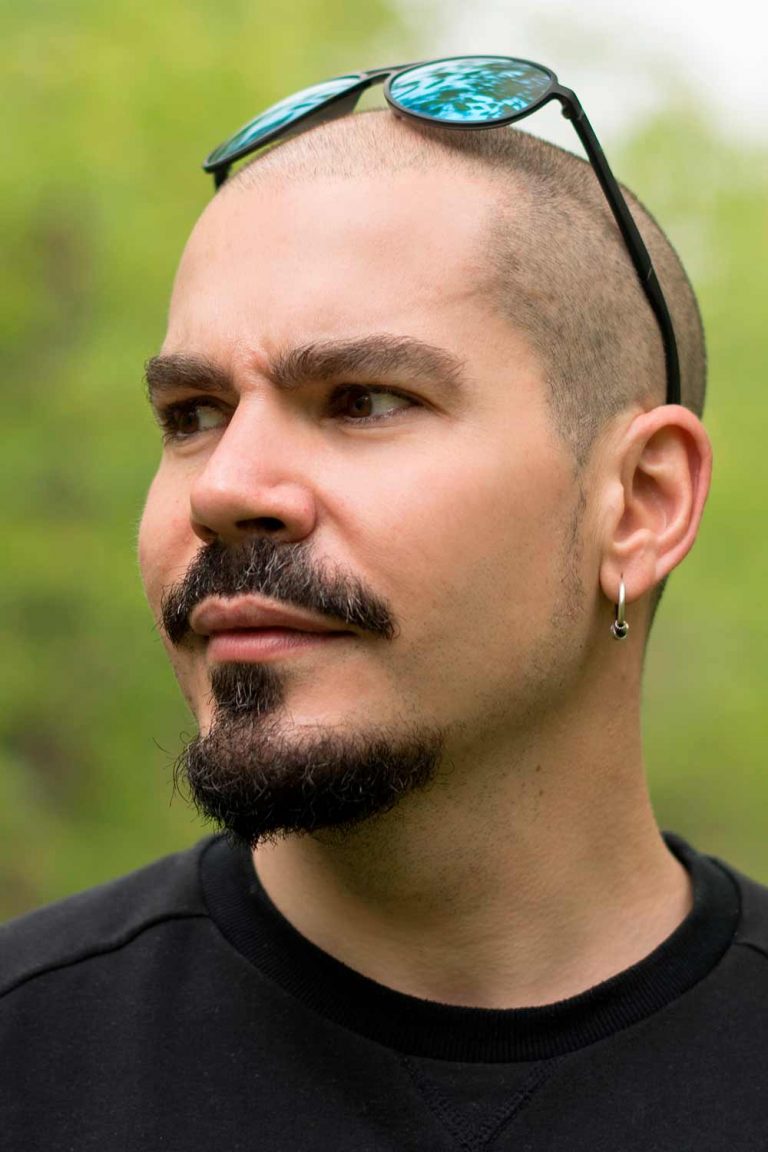 The Long Stubble
Do you prefer to sport longer facial hair styles? You still have a chance to pull off Van Dyke beard though. Grow your hair until it reaches the desired length and keep it in shape using scissors and trimmer. For a bolder and more contrasty look, go with longer hair on the chin and shorter on the cheeks.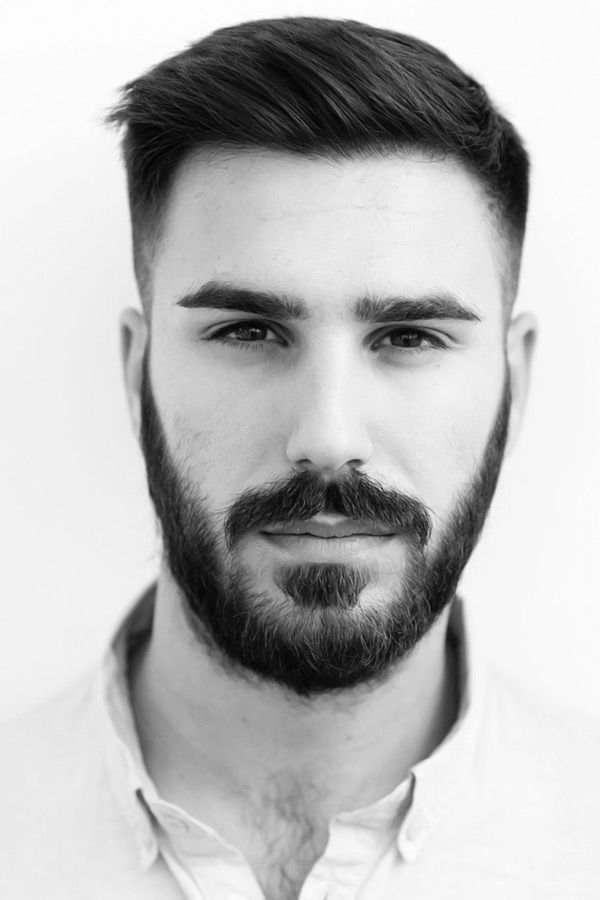 Source: @londonschoolofbarbering via Instagram
We hope that you have been inspired by our selection of popular Van Dyke beard and moustache styles. If you are looking for a new look for your facial hair, or have always wanted to grow out a beard, the Van Dyke could be what you have been missing all along. So what are you waiting for? Start growing out one of these sexy beards and watch the ladies fall at your feet!
REFERENCES:
A Van Dyke is a style of facial hair named after the 17th-century Flemish painter Anthony van Dyck. Source
How to Grow a Van Dyke Beard. Source
Was this article helpful?