Some men find it very difficult to choose the best widows peak hairstyle. The key to success is in finding the perfect balance between long and short hairstyles for men for your impaired hairline. Long hairstyles are aimed at hiding the widow's peak, while short ones tend to blend into it. Choosing the wrong hairstyle can be destructive for your whole look. Thus, depending on the result you want to achieve and the style you prefer to wear, pick up one of the greatest haircuts for a receding hairline we've compiled for you.
What Is A Widow's Peak?
So, what is a widow peak? It's basically a V-shaped hairline. It's formed with strands of hair above the forehead that grow coming down to the center. The name originates from the hoods worn by widows in the past. It's a genetic trait and can be inherent not only in men but also in women. To deal with it, there's no simpler way than to choose among the myriad of widows peak mens hairstyles the one that suits you best.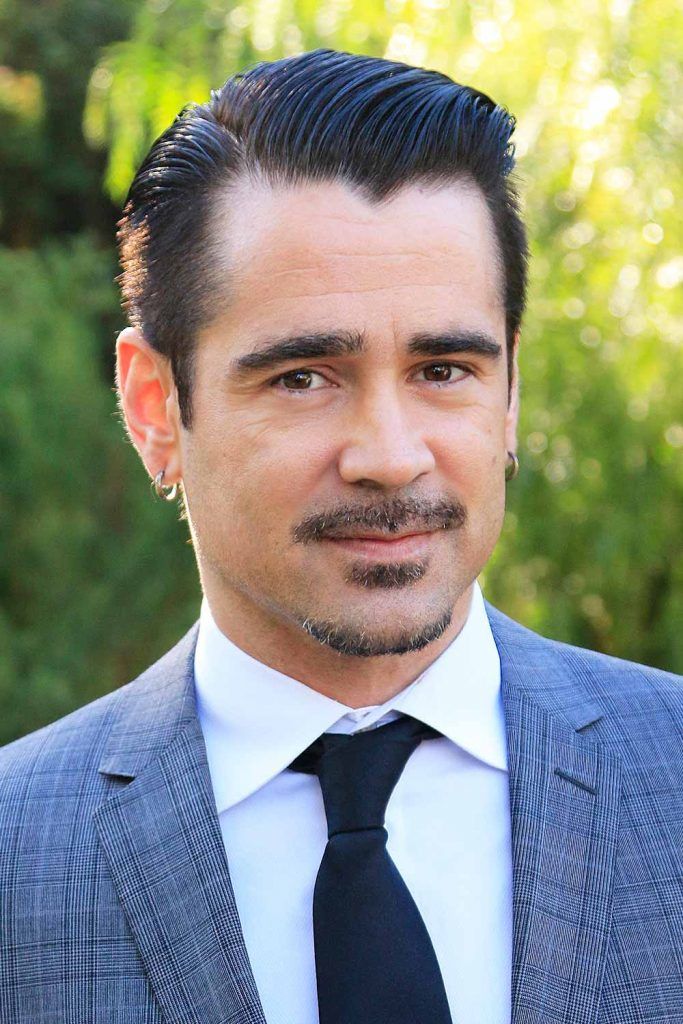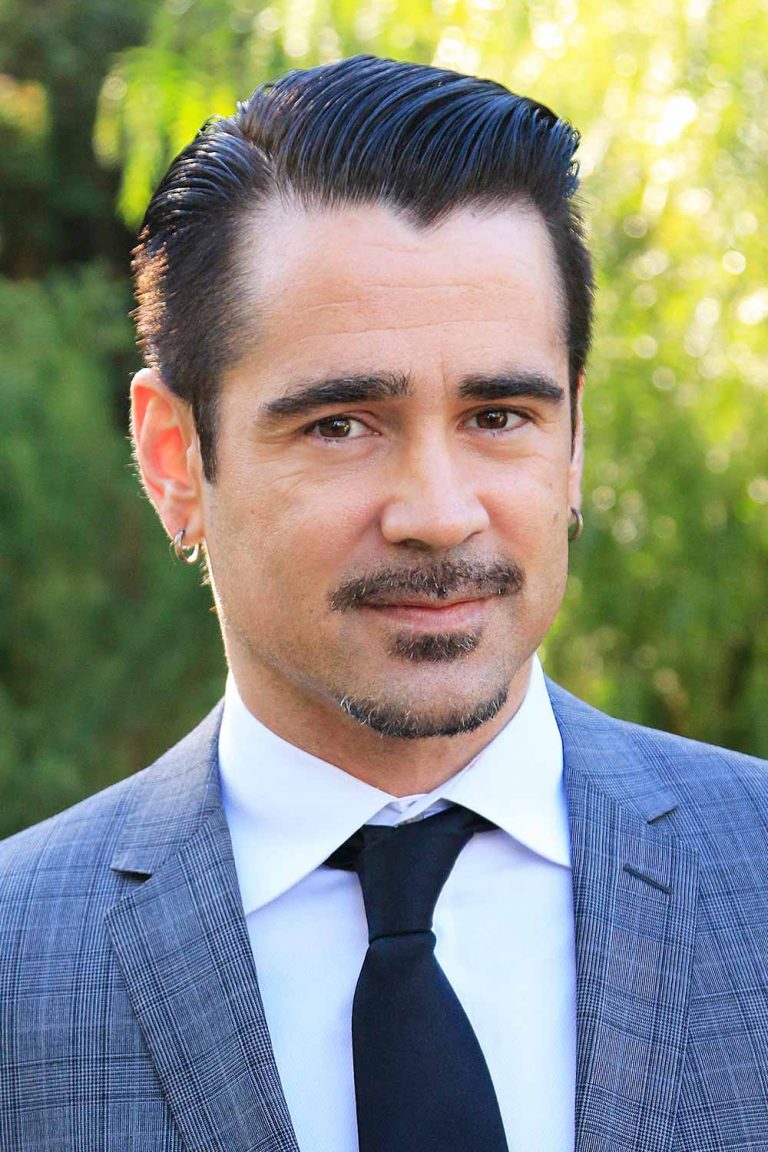 Joe Seer/Shutterstock
How To Fix A Widow's Peak Hairline?
Well, there aren't many ways to change your V-shaped hairline. However, you can successfully diminish or mask it. Note though that shaving the widow's peak off isn't the best idea, as you risk looking weird, particularly with the stubble grown out. In case it's a receding hairline that caused the widow's peak or made it more visible, there are two ways to deal with it. First, you can resort to the products for hair growth. And second, you can choose one of the most flattering haircuts for men with the widows peak and disguise it with ease.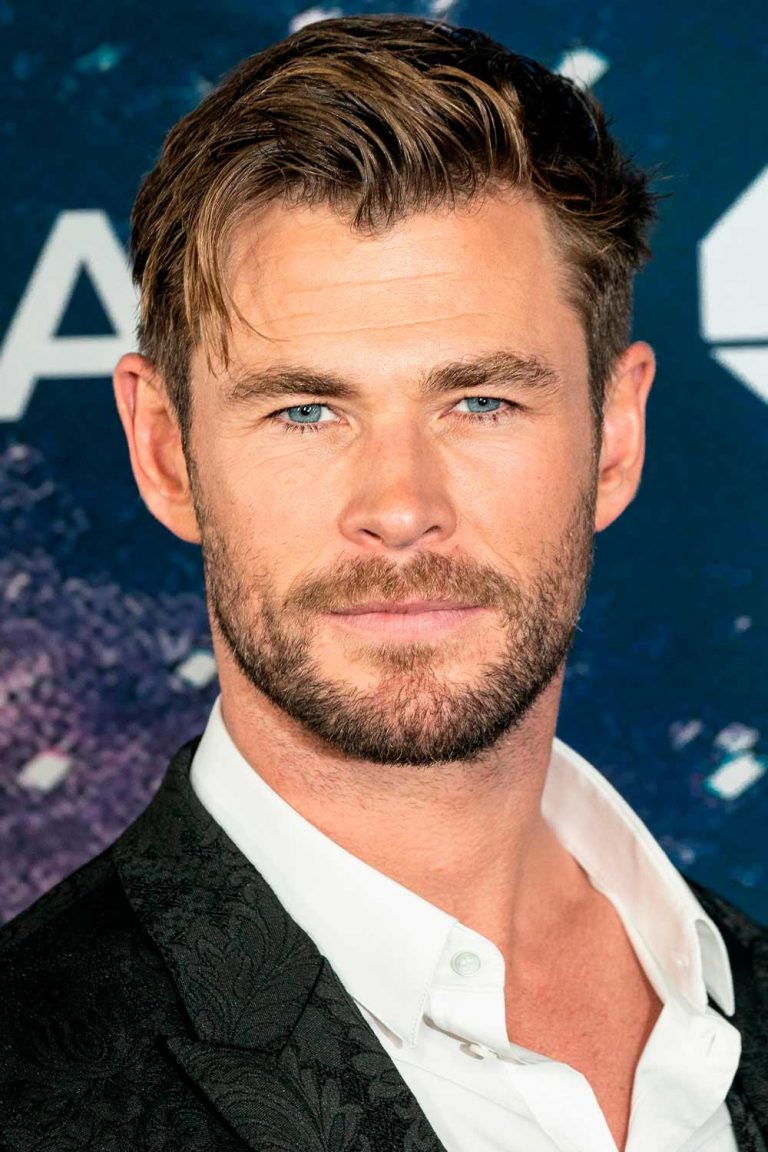 lev radin/Shutterstock
How To Cut It
The way your barber cuts your widows peak hair hangs on the hairstyle you are pursuing. If you're after short mens haircuts, give your top hair a crew cut or buzz cut. Alternatively, you can grow out some hair on top and wear it combed over, parted or slicked back hair. The sides should be undercut or high skin fade. Though it's impossible to deal with your receding hairline without shaving the head, you can succeed in minimizing the contrast by getting a shape up or line up.
How To Style It
As widows peak is considered a mature hairline, it entails a serious attitude. You need to ensure you use only high-quality hair styling products and put enough time and effort into styling it. Product-wise, go with some good clay, cream, pomade or wax. The choice depends on the finish and hold you want to achieve. For thin hair male haircuts, clay or wax is just what you need because you'll probably want to make the hair tousled to acquire more volume. On the flip side, guys with thicker hair can practically opt for any hairstyle, either sleek or disheveled. Lastly, curly-haired men should tame their locks using a hair styling product with a strong hold.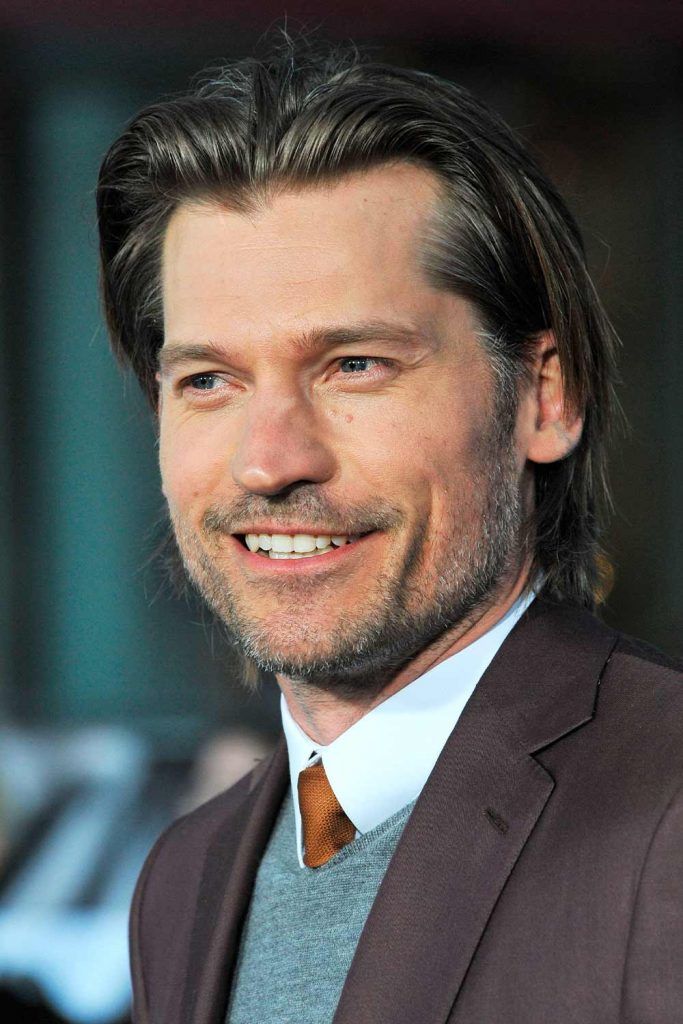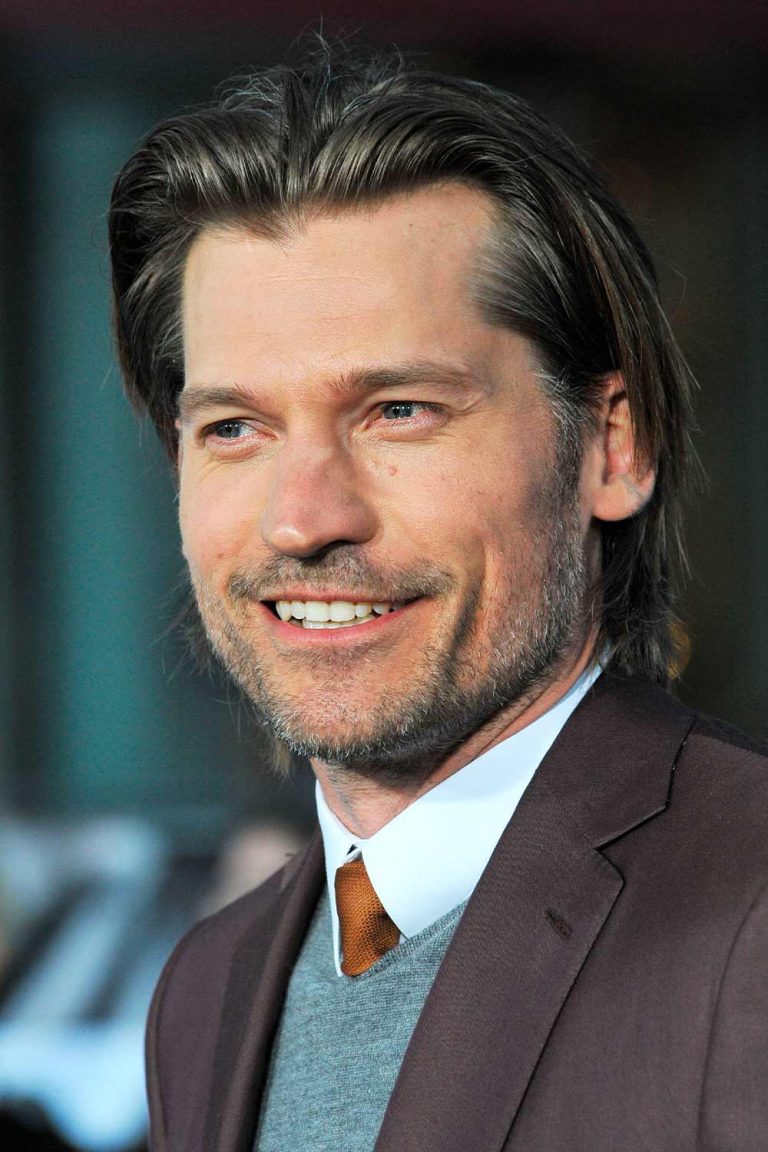 Jaguar PS/Shutterstock
Widow's Peak Myths
Like any other sensitive topic, a widow's peak gave rise to several persevering myths. One of them claims that men who have it will become widowed early. Yet, it does not have any scientific grounds. Another quality that is attributed to a widow's peak is that it is a signature feature of villains and bad guys. For instance, in movies and TV, antagonists almost always have this trait. Take, for instance, the Joker or Dracula. Yet again, there is no reason to believe that it is true. On the contrary, many protagonists, such as those played by Vanessa Williams, Marilyn Monroe or Keanu Reeves, have a widows peak. The bottom line, you should not believe everything what people say about it. It is simply a genetic trait. Nothing more, nothing less.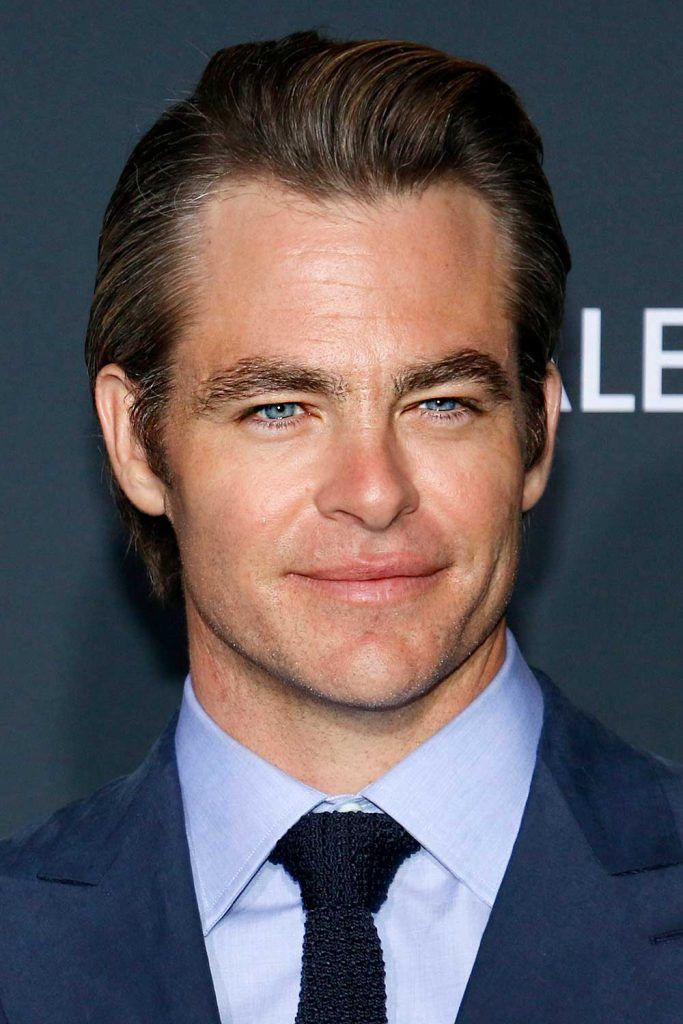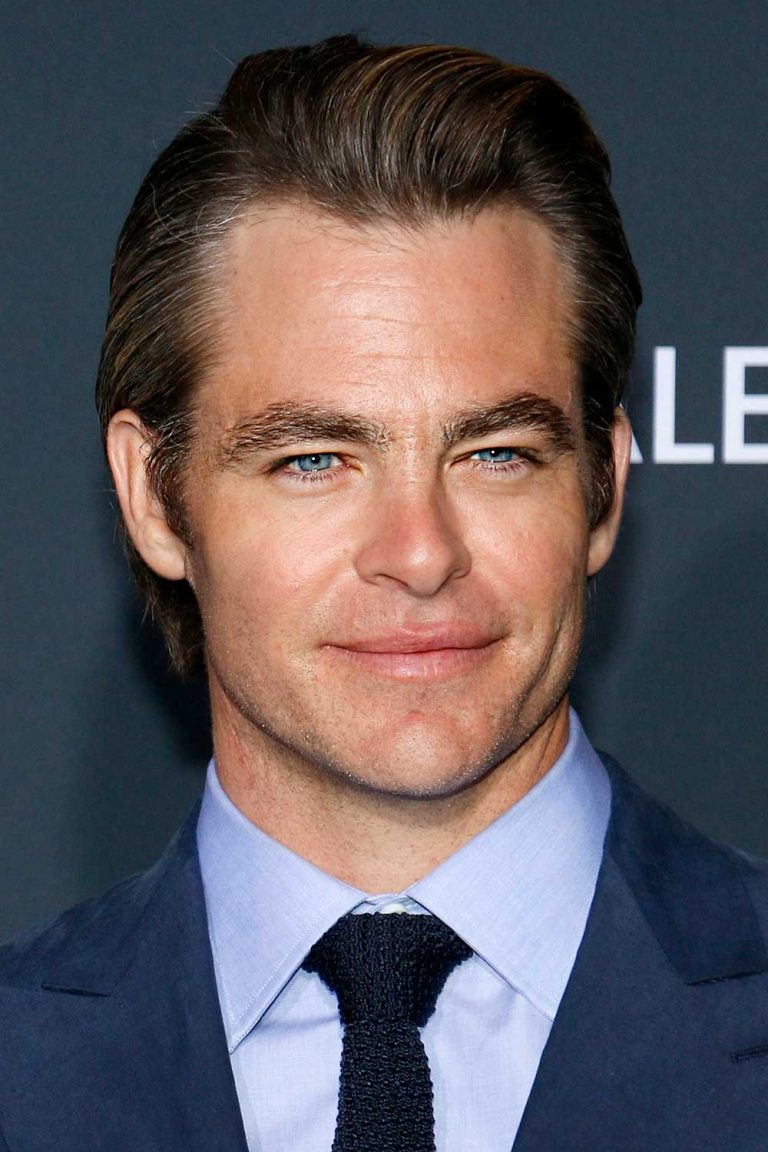 Tinseltown/Shutterstock
What To Do If You Don't Like Your Widow's Peak?
No matter how hard we try to convince you that a widows peak is a norm, you may still want to get rid of it. If this is the case, then we have no other option but offer you these fail-safe ways to keep your widow's peak in check.
Fast yet temporary methods include:
Using tweezers to pluck out the hairs. While this may hurt pretty badly, the final result will most likely please you. If not, you can always grow that hair back.
Applying wax to epilate the hairs. This could be done in two ways – with the help of a DIY kit at home and by a professional at the salon.
Employing a depilatory to remove the hairs. A lotion or cream will rid you of unwanted hair quickly and painlessly and will give you a more prolonged effect than shaving.
If you are looking for a permanent or long-term result, then consider the following:
Using a laser to cause hair follicles destruction. While you may have to visit the salon several times, the effect is more long-lasting compared to other methods.
Remove single hairs employing electrolysis. Even though this approach is a little outdated, it does not make it any less effective. As the procedure entails using heat or energy, it should be carried out by a professional.
What about shaving? While it is really quick and simple and does not require additional help, it can be quite difficult to maintain as well as achieve a spick-and-span result. Unless, of course, you are aiming at an all-out shaved look.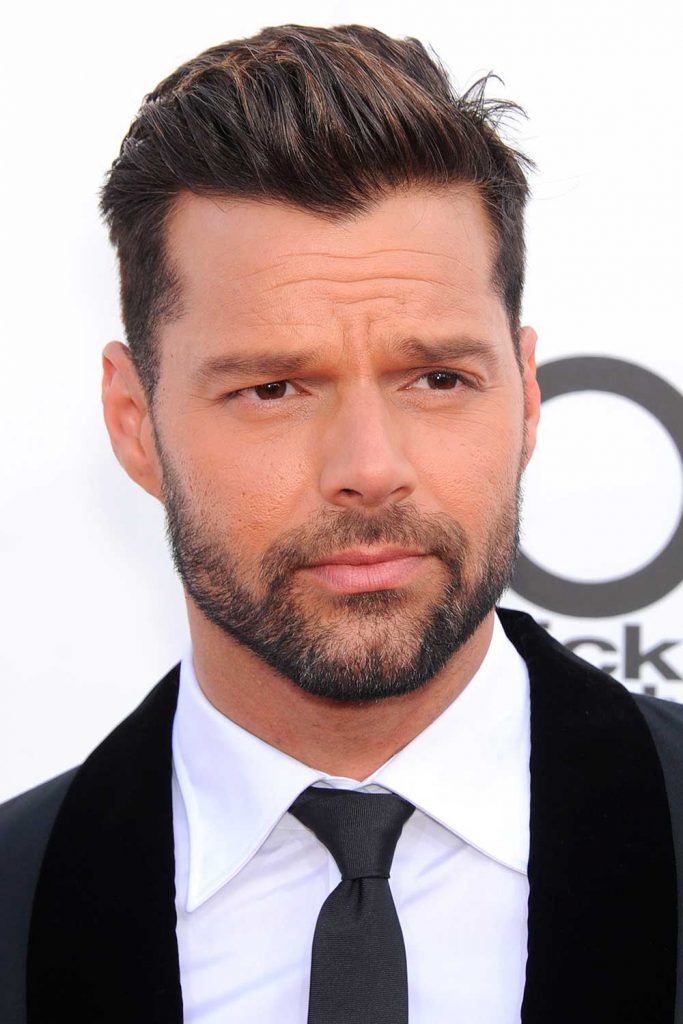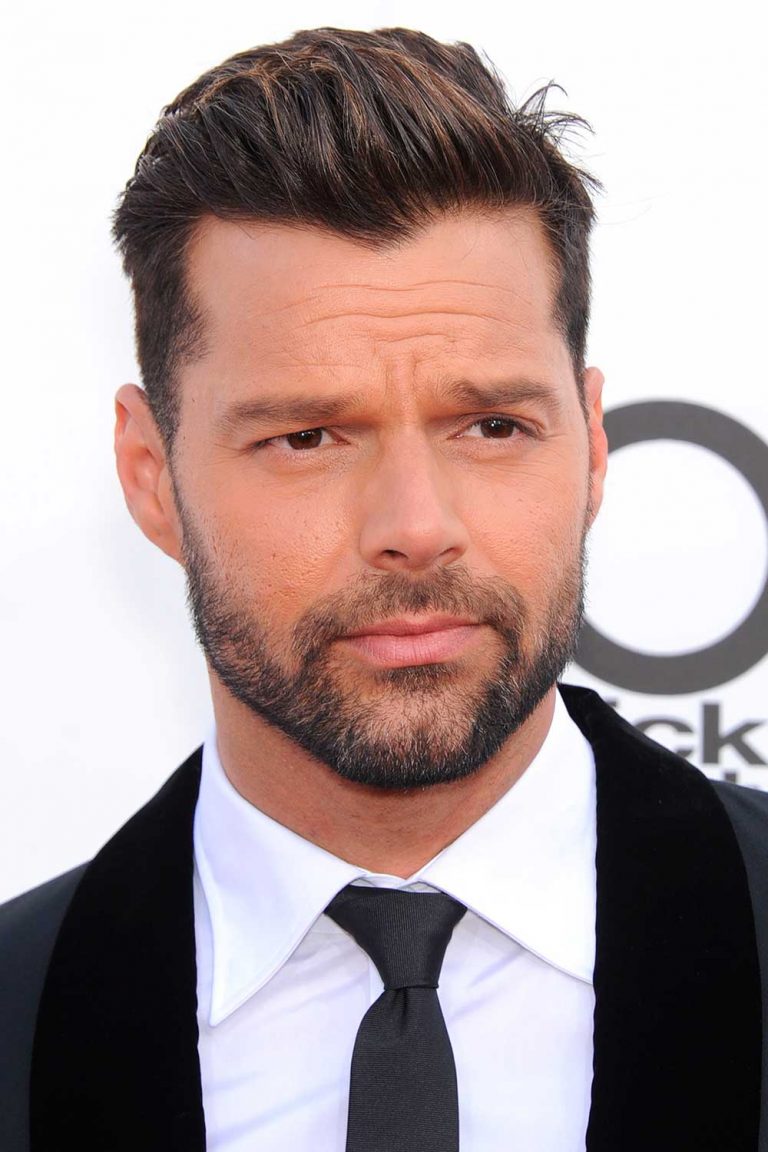 DFree/Shutterstock
Widow's Peaks And Baldness Aren't The Same Things
If you were told that because you have a widows peak you are getting bald, we are here to prove it wrong. It has nothing to do with MPHL or a receding hairline, as these two follicular challenges come with age, and a widow's peak is a trait you inherit from the parents. Surely, there are instances when the two happen to overlap and in addition to a widow's peak you also get a diminishing hairline, which can actually happen at a pretty early age. But this is more of an exception rather than the rule.
The main reason why these two hairstyles are often confused is because they have the similar pattern. However, if you have had it from the day you were born, then you have a widow's peak and no hair loss takes place. Yet, if you have noticed that your hairline moves further toward the crown, then it is most likely that you are facing male pattern hair baldness.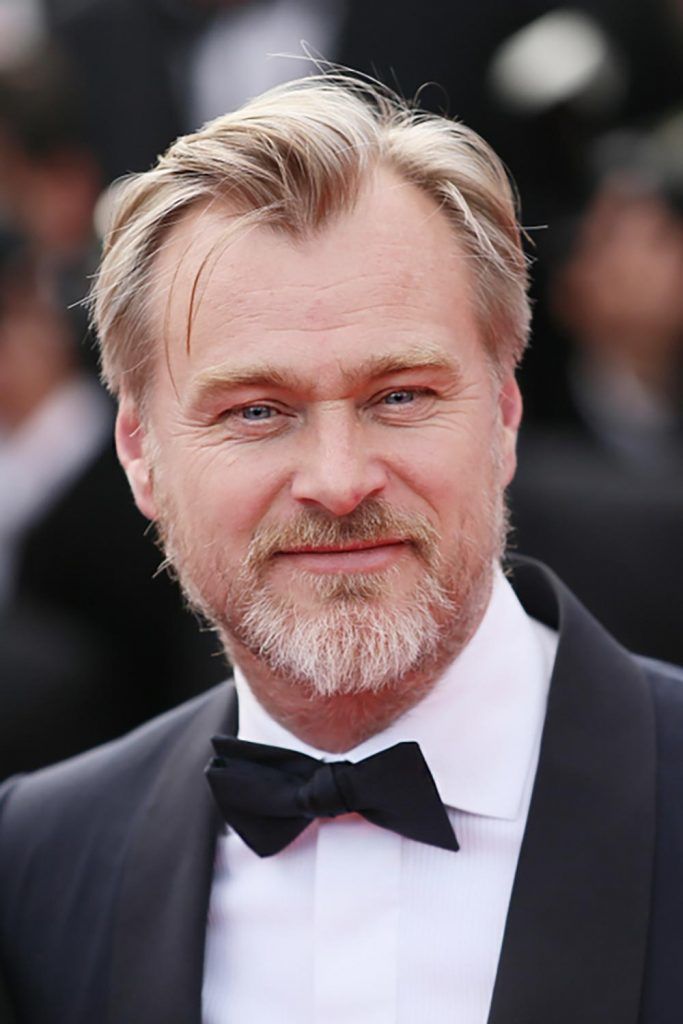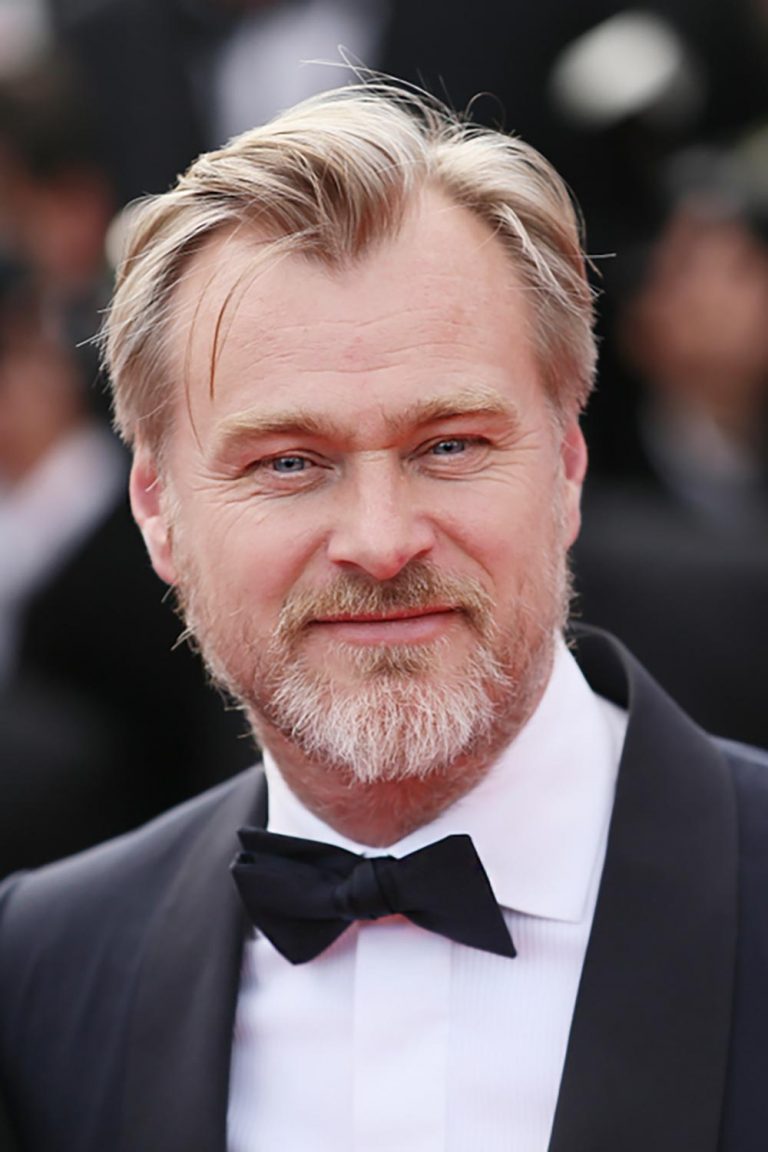 Denis Makarenko/Shutterstock
Best Hairstyles And Haircuts For A Widow's Peak
In an attempt to hide their receding hairline men sometimes get frustrated. So that this won't happen to you, here's our selection of the best hairstyles for men with widows peak hair.
Side-Part And Widows Peak
For mature men who want to achieve a chic and smart look, there's no better widowspeak hairstyle than a side part. To pull it off, you need to ensure that the part goes in line with the uppermost peak beside the hairline. It's not the 'do that'll help you to hide the widows peak, however, it'll make it more balanced and elegant.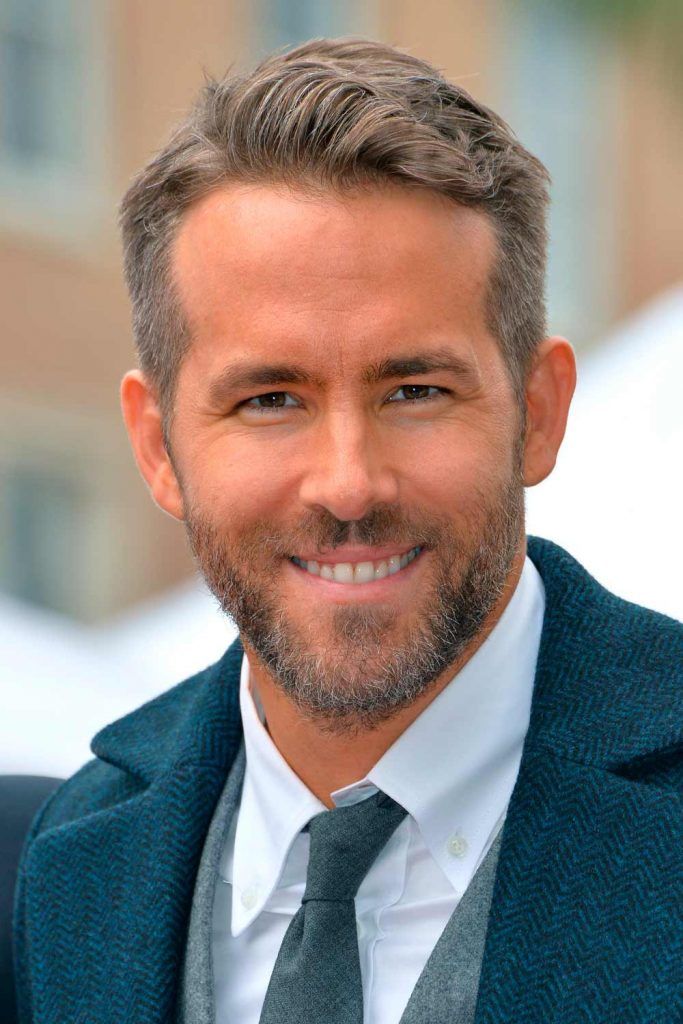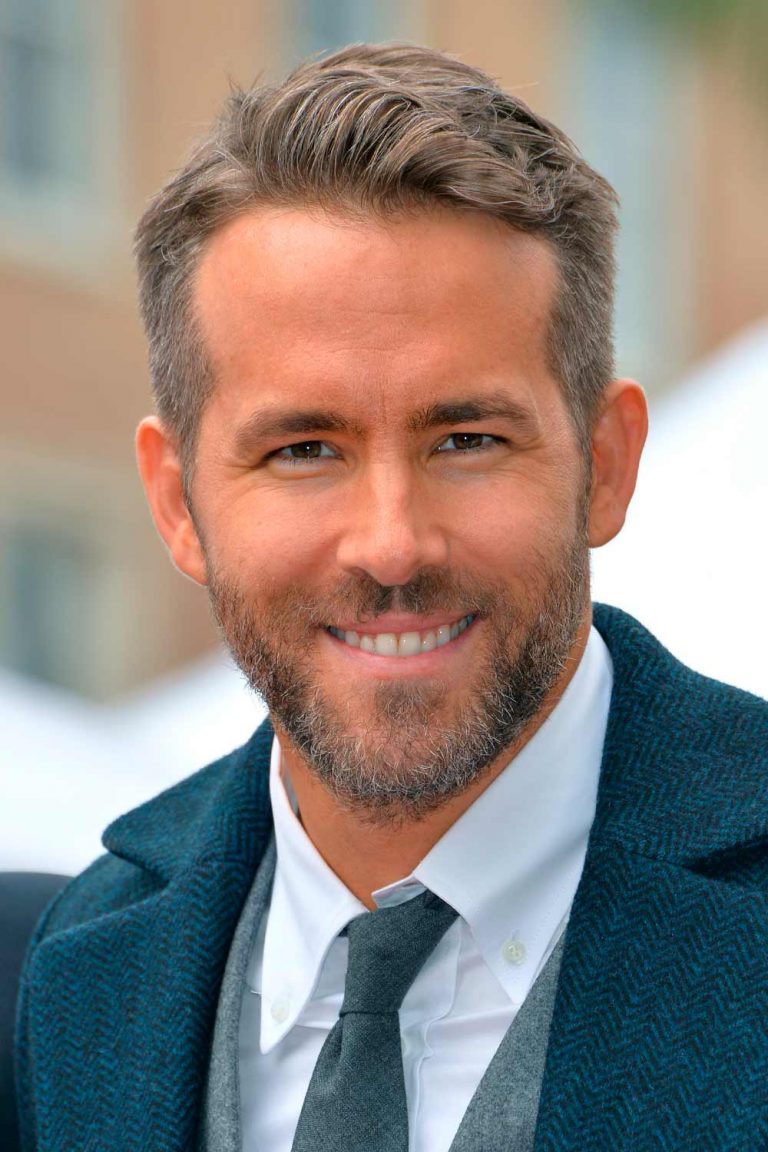 Featureflash Photo Agency/Shutterstock
Crew Cut
Long hairstyles for men usually accentuate the receding hairline, whereas short ones tend to disguise it by creating an impression of a normal hairline. A crew cut works perfectly for this purpose. It helps to cover the hairline with the upwards strands that surround it.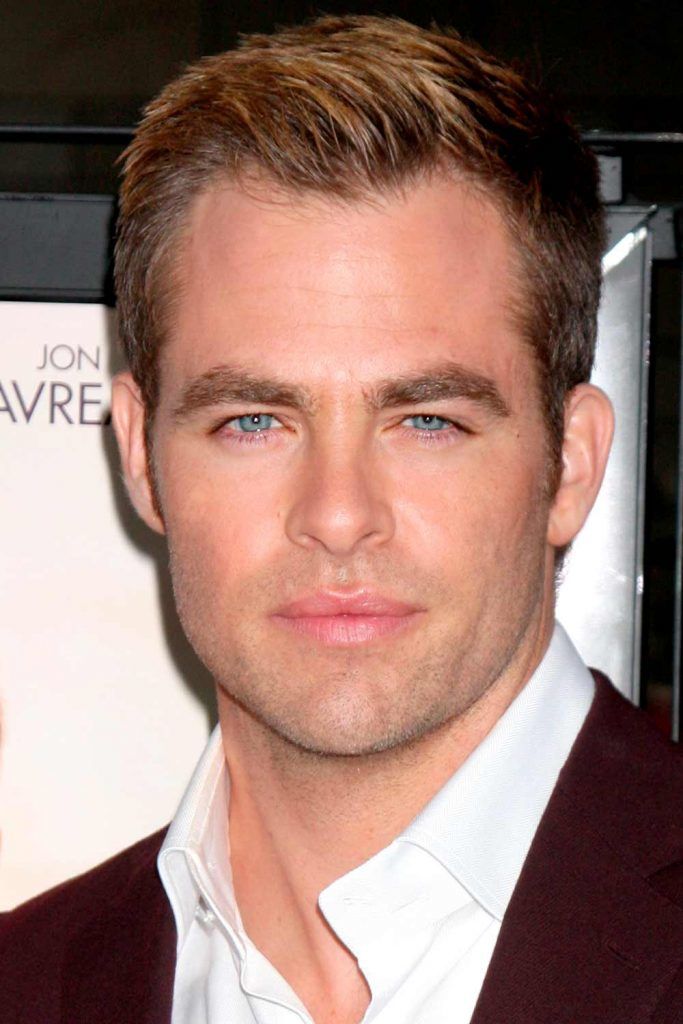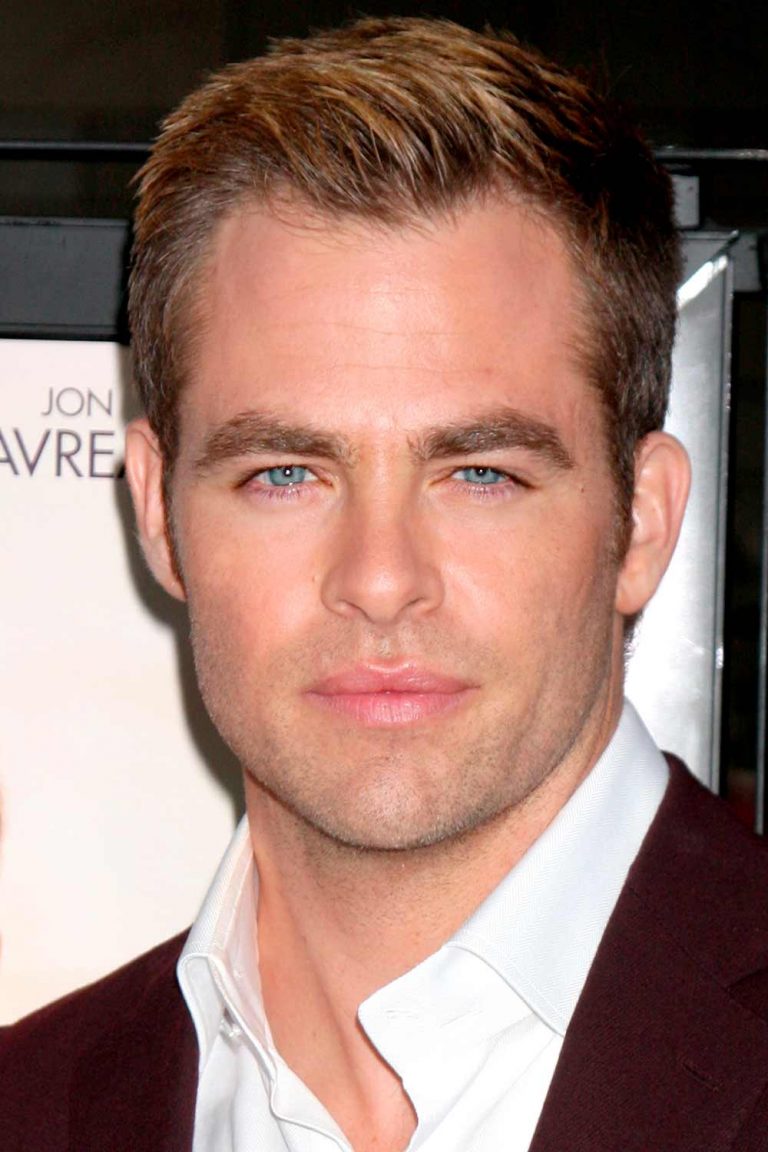 Kathy Hutchins/Shutterstock
Buzz Cut
Another good example of mens short haircuts that help to conceal the receding hairline is a buzz cut. It drives the attention away from the widow peak and brings it back on the face. So, if you want to flaunt with your lineaments, this haircut gives you a great opportunity to do it.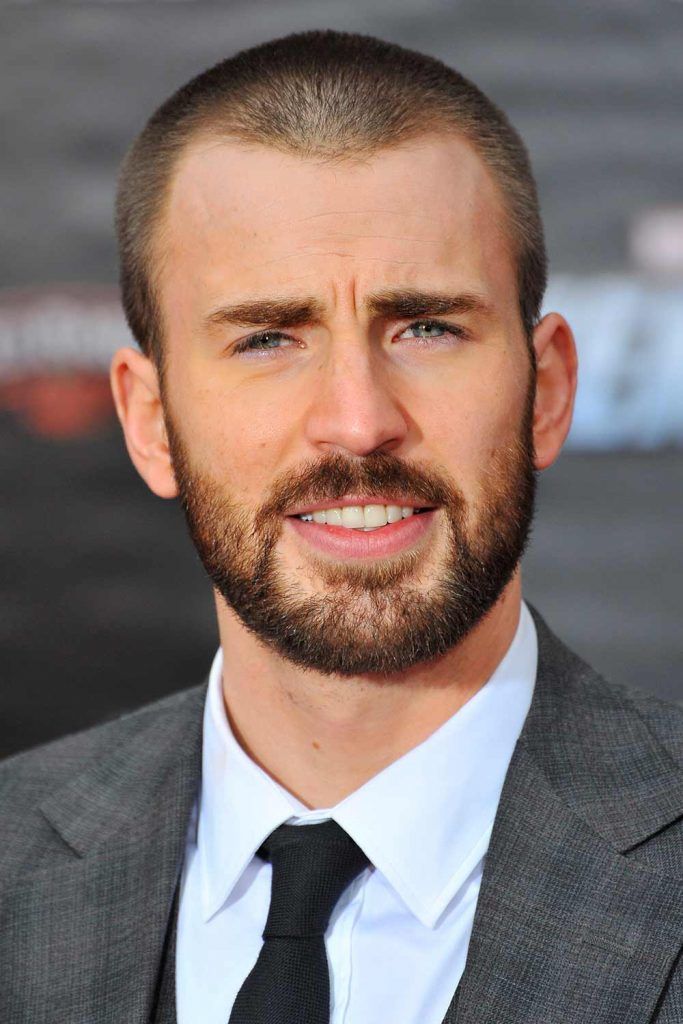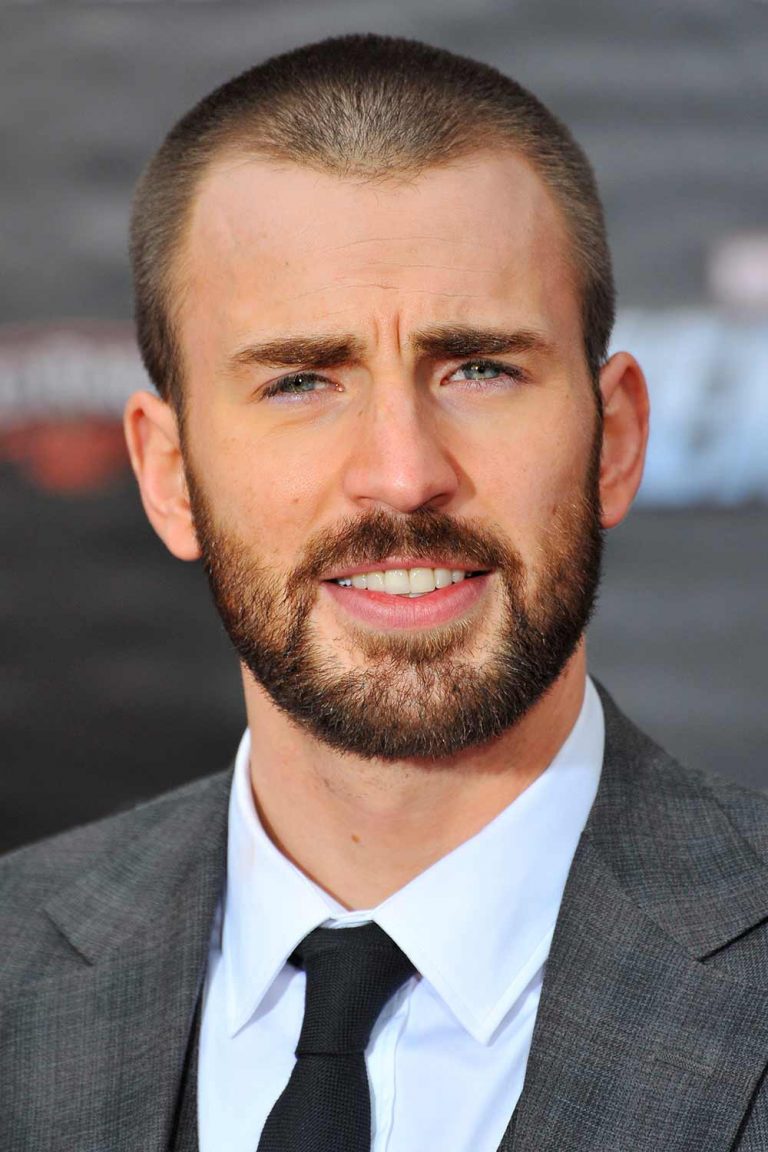 Featureflash Photo Agency/Shutterstock
Slick Back For A Widows Peak
Believe it or not, but you're not always supposed to hide your receding hairline. There are some classic mens hairstyles that by accentuating it, give you a really sophisticated and attractive look. A male widow peak slick back is one of these highly beneficial hairstyles. For a complete look, partner it with an undercut and your confident smile.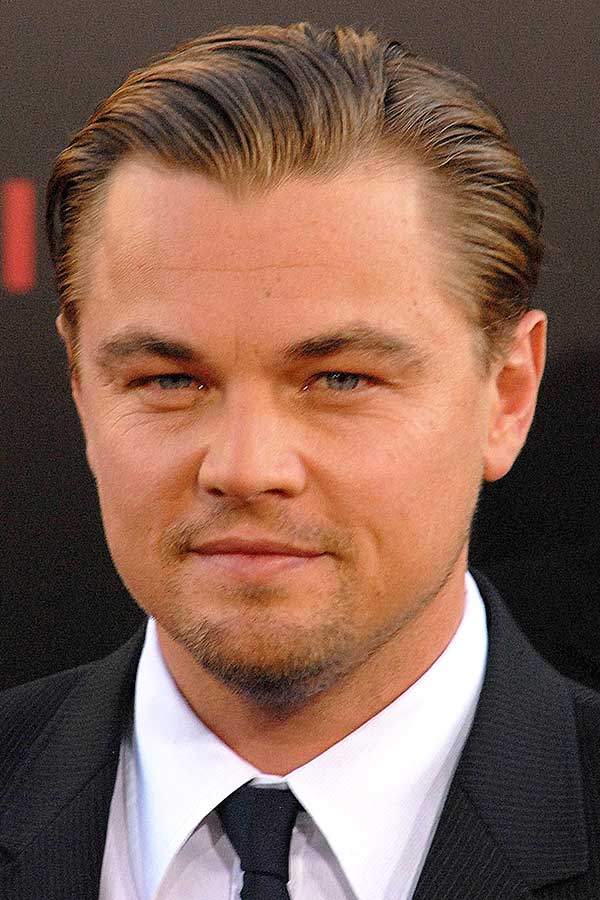 s_bukley/Shutterstock
Spiky Hair
Textured short mens hairstyles can also help take attention away from your thinning hairline. Thus, spiky hair automatically becomes one of the best widows peak hairstyles. Besides practical use, it also makes you look unbelievably daring and edgy.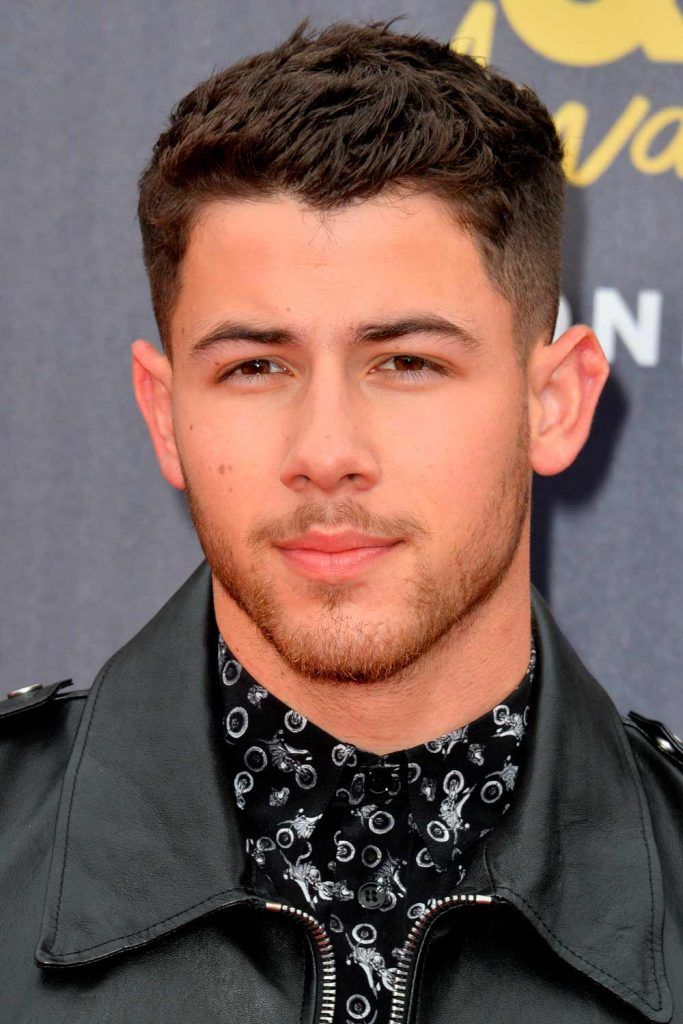 Featureflash Photo Agency/Shutterstock
Undercut
An undercut would be greatly appreciated by the long hair men with the widow's peak. Because the contrast between the top and side hair is so striking, there's no way anybody would ever notice your receding hairline. Notably, the top can be styled the way you like. For example, to disguise any strands that grow in a different from the rest of the hair direction, which is a cowlick definition, by the way, you can have it swept to one side.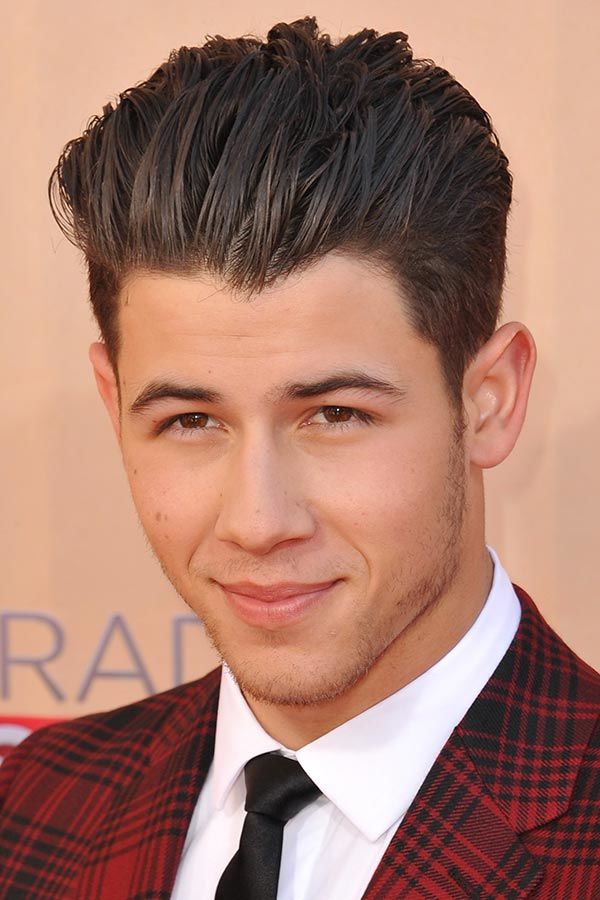 Featureflash Photo Agency/Shutterstock
Pompadour
Talking about the mens hairstyles capable of making the most out of your receding hairline, it's hard not to mention a pompadour. In addition to concealed widow's peak, you get a trendy and classy look. For added definition and style, sport your pomp with a side part.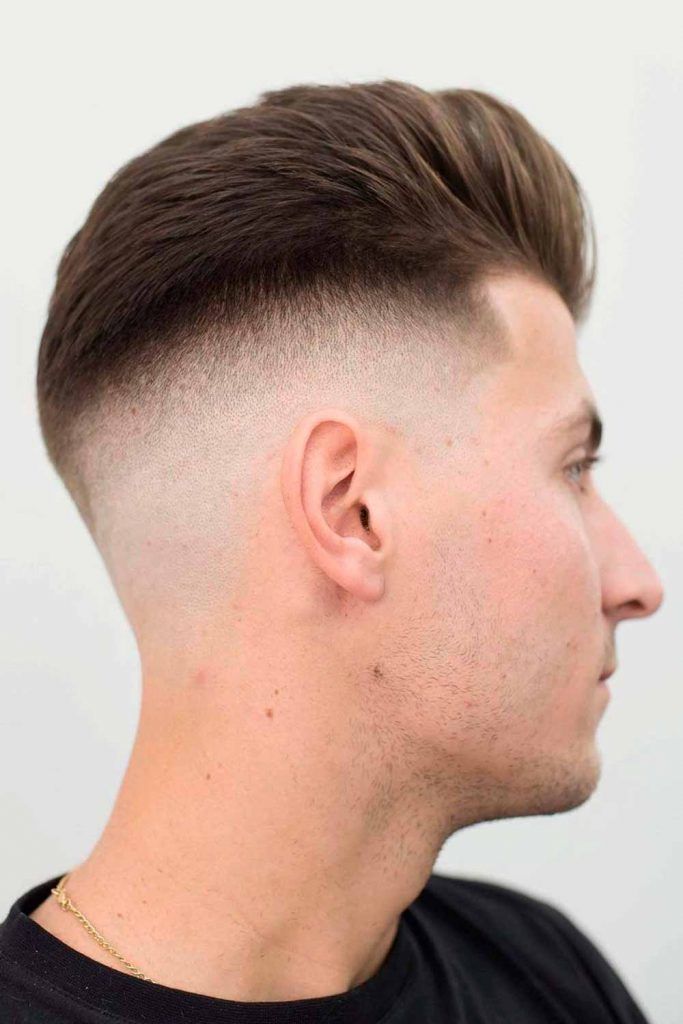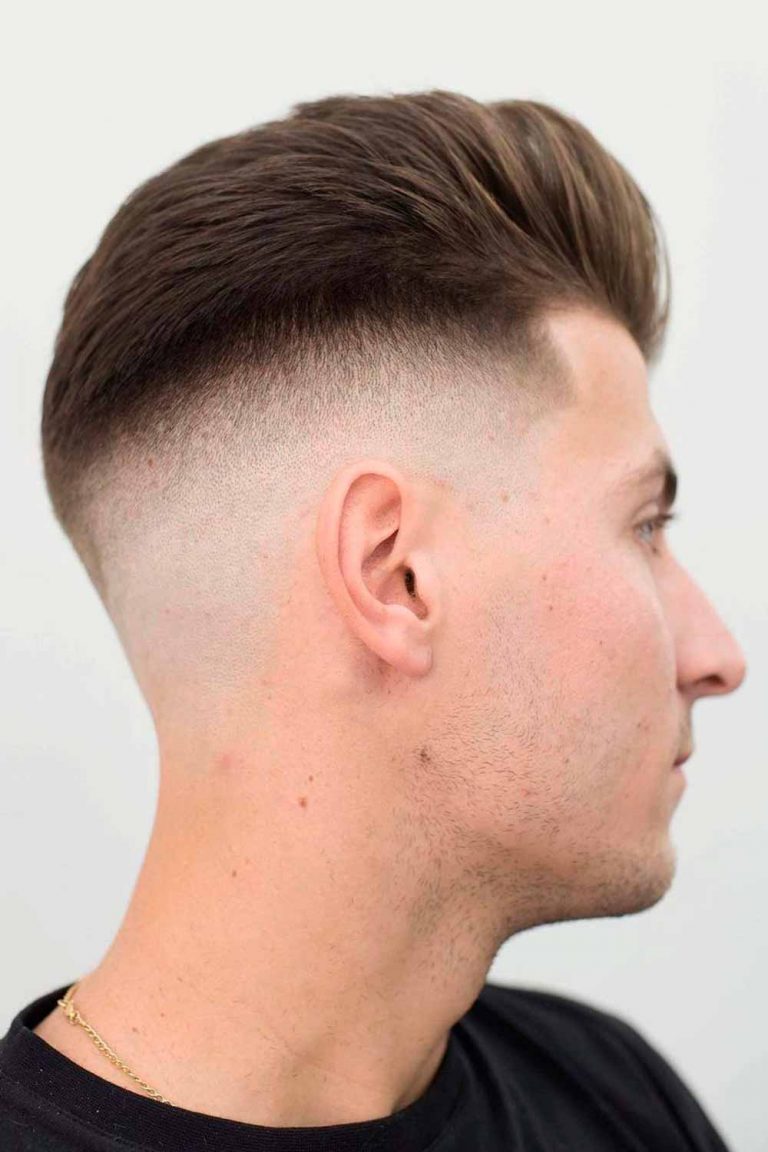 Source: @hayden_cassidy via Instagram
Shaved Widows Peak
In case you prefer really short and clean hairstyles, you should definitely try out a skin fade haircut. When you completely shave the hair on the sides, the contrast between your receding hair line and the rest of the hair becomes less noticeable. Again, the way you style the top is totally up to you.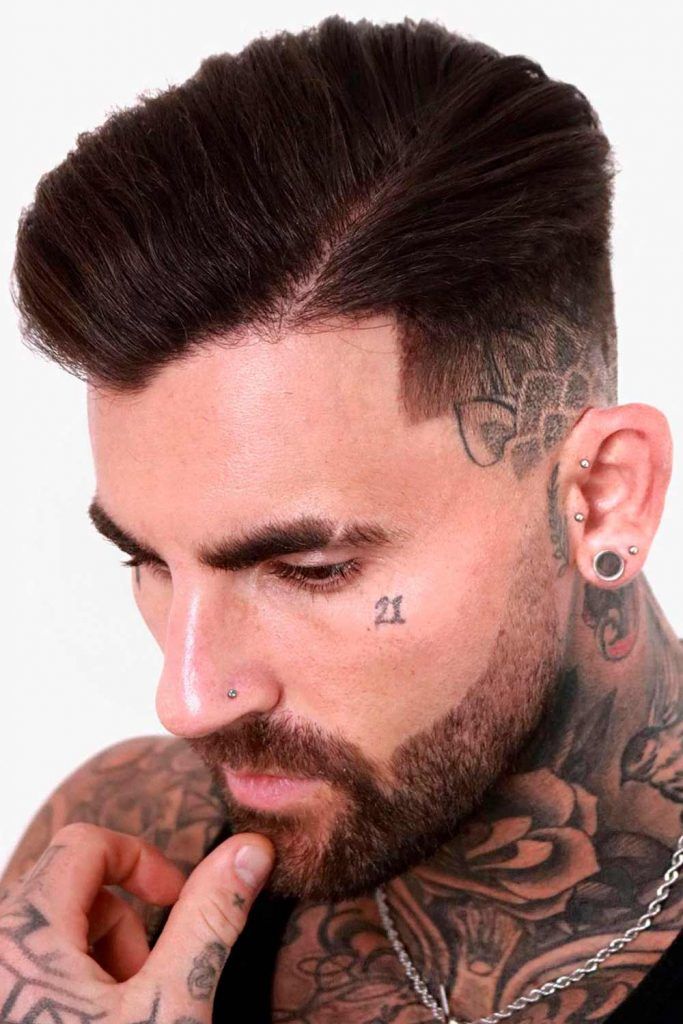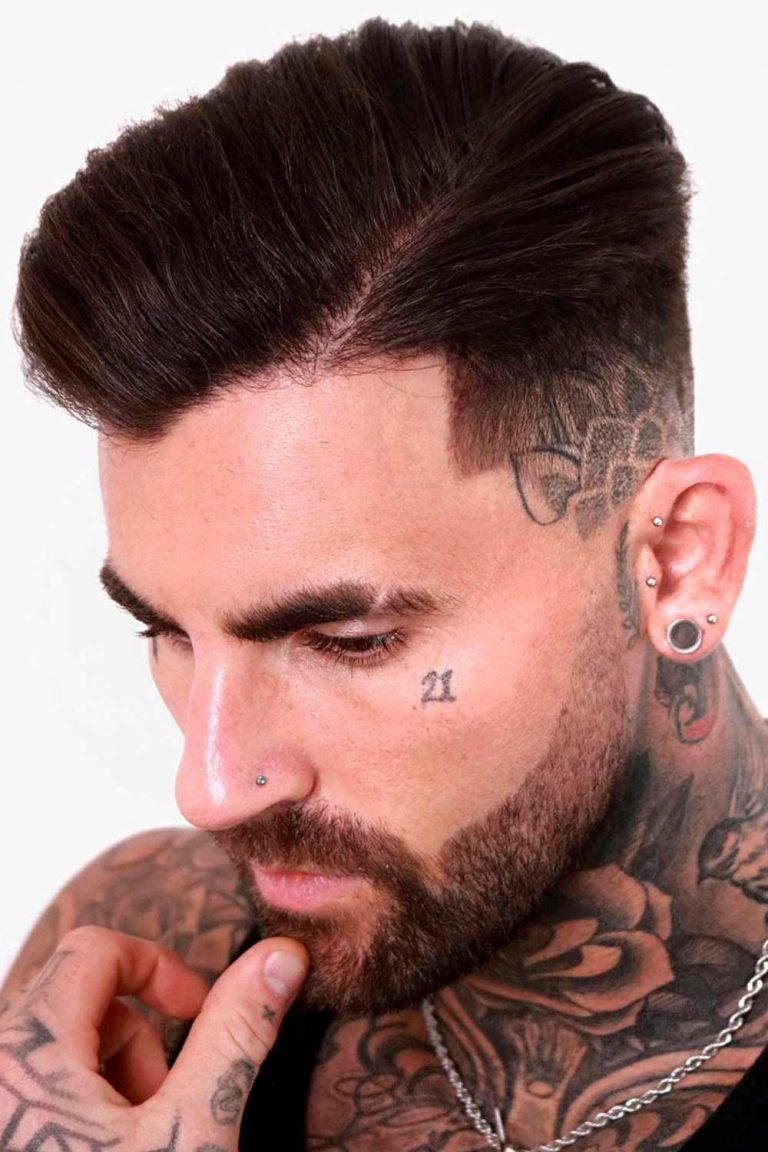 Source: @hayden_cassidy via Instagram
Slick Back With Stubble Beard
One more great way to keep the attention away from your bad hairline is facial hair. Growing up a bushy beard is a really smart move in this case because there's no need to go with shaved sides. A low fade that blends into the beard smoothly brings a virile touch to the look.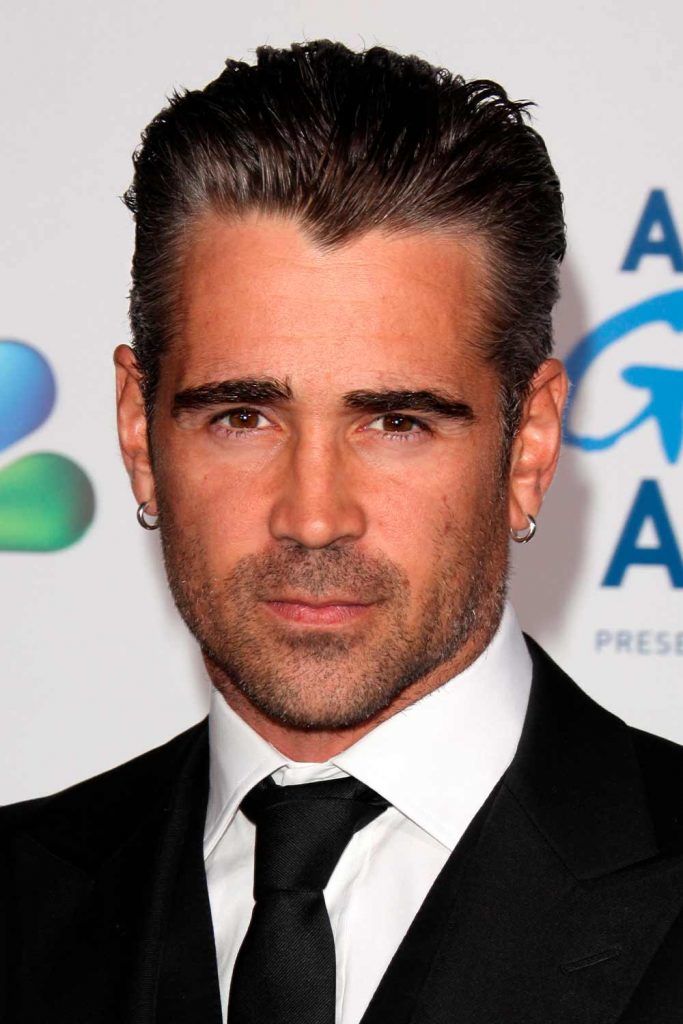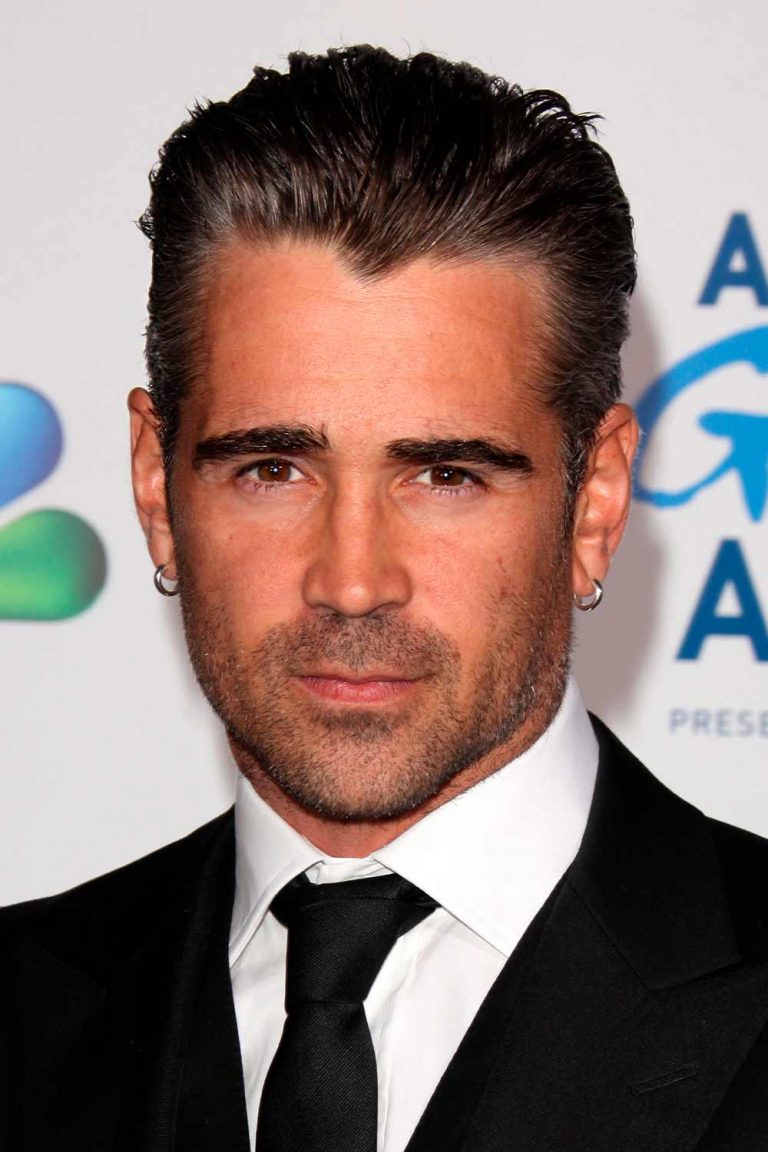 Kathy Hutchins/Shutterstock
Comb Over
The best thing about the comb over widows peak hair is that it hides a part of the hairline. This is another great way to switch the attention from the receding hairline to the stylish and elaborate top. As for the sides, consider one of the fade haircuts. Interestingly, this hairdo works awesome for guys with thick hair too, just get it into a messy territory.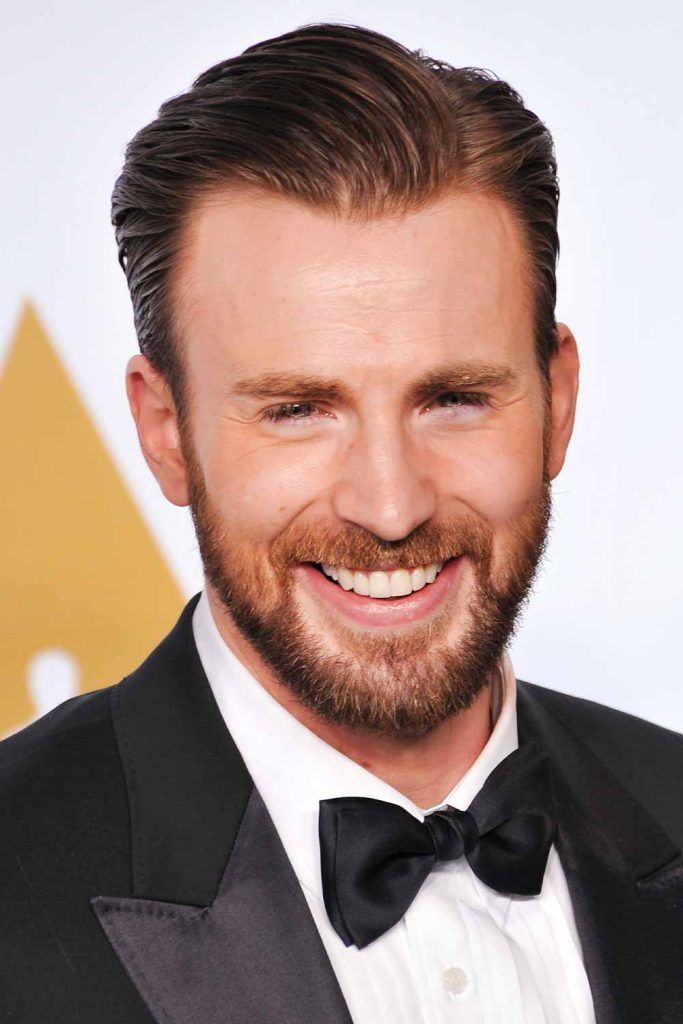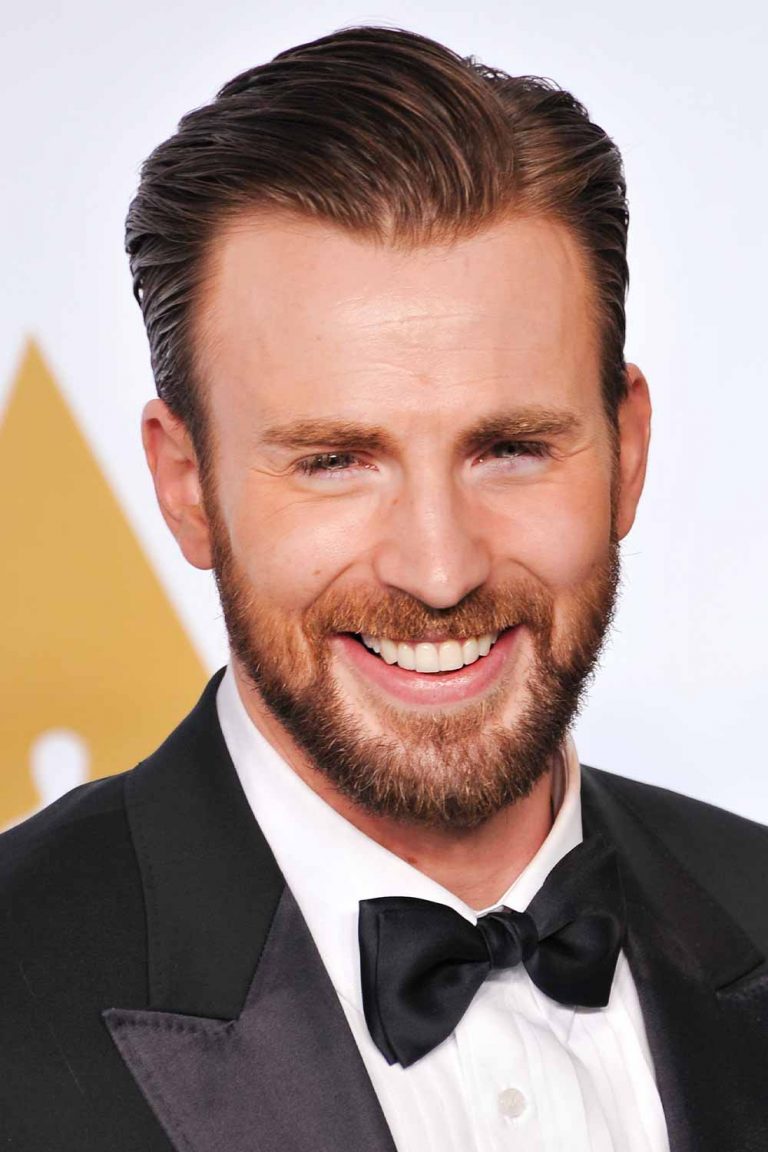 Jaguar PS/Shutterstock
Tapered Sides
When you have your sides tapered, you visually create more length and fullness on the top of your head thanks to the striking contrast. Besides, this cut makes your hairstyle look trendy and contemporary. Thus, if you want to disguise the widows peak, you need to go for a hairstyle that smoothly becomes shorter from the top to the sides.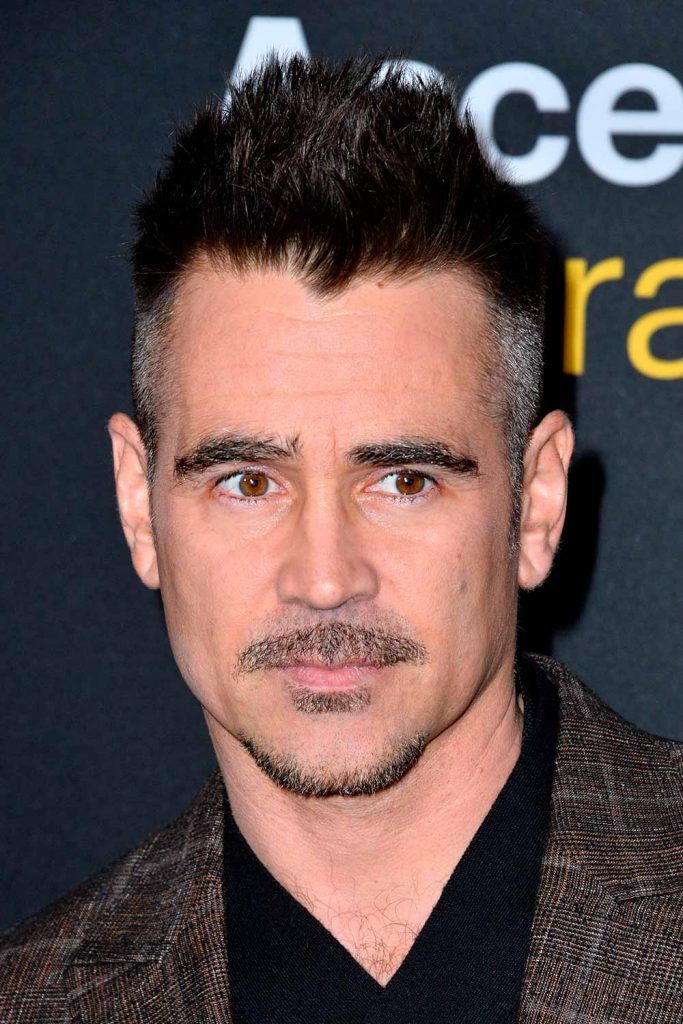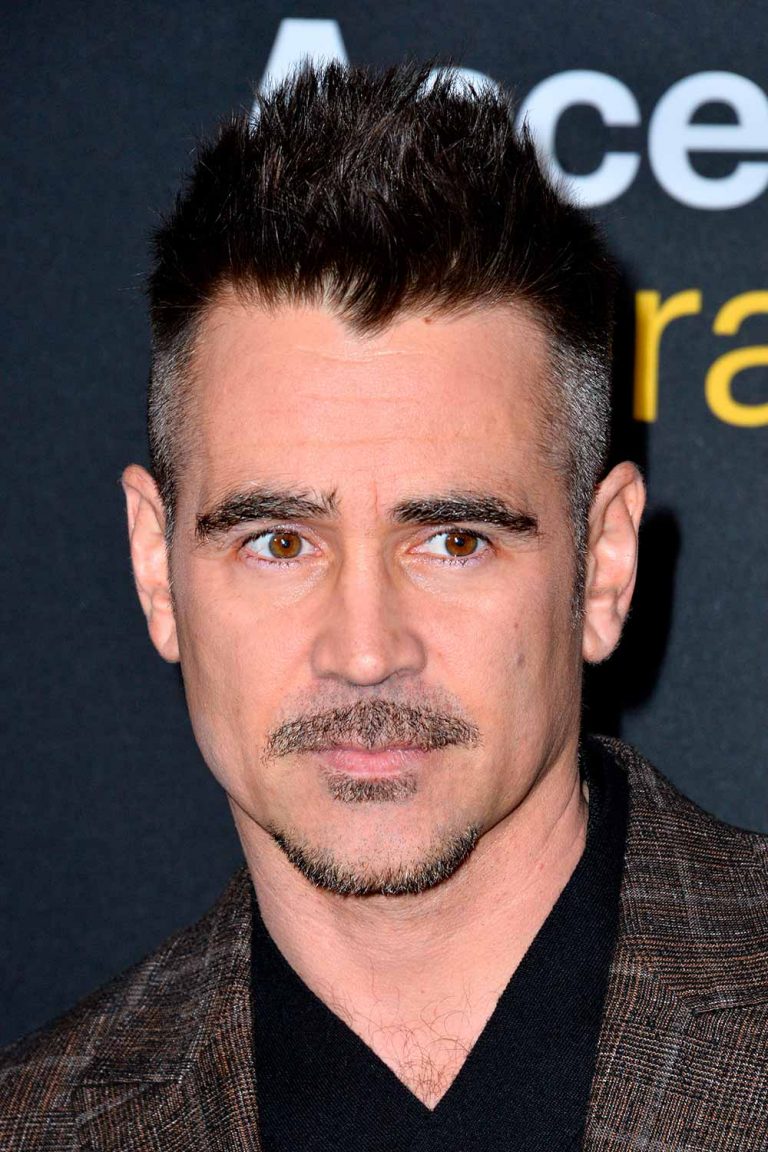 Featureflash Photo Agency/Shutterstock
Medium Length Curls And Widows Peak
For guys with curly hair, a widows peak is not a big deal even if it is quite noticeable. To minimize its appearance, all you need to do is to let your locks grow until they reach a medium length. Do not bother to style your hair or even comb it. After washing, leave it to air dry and allow falling naturally.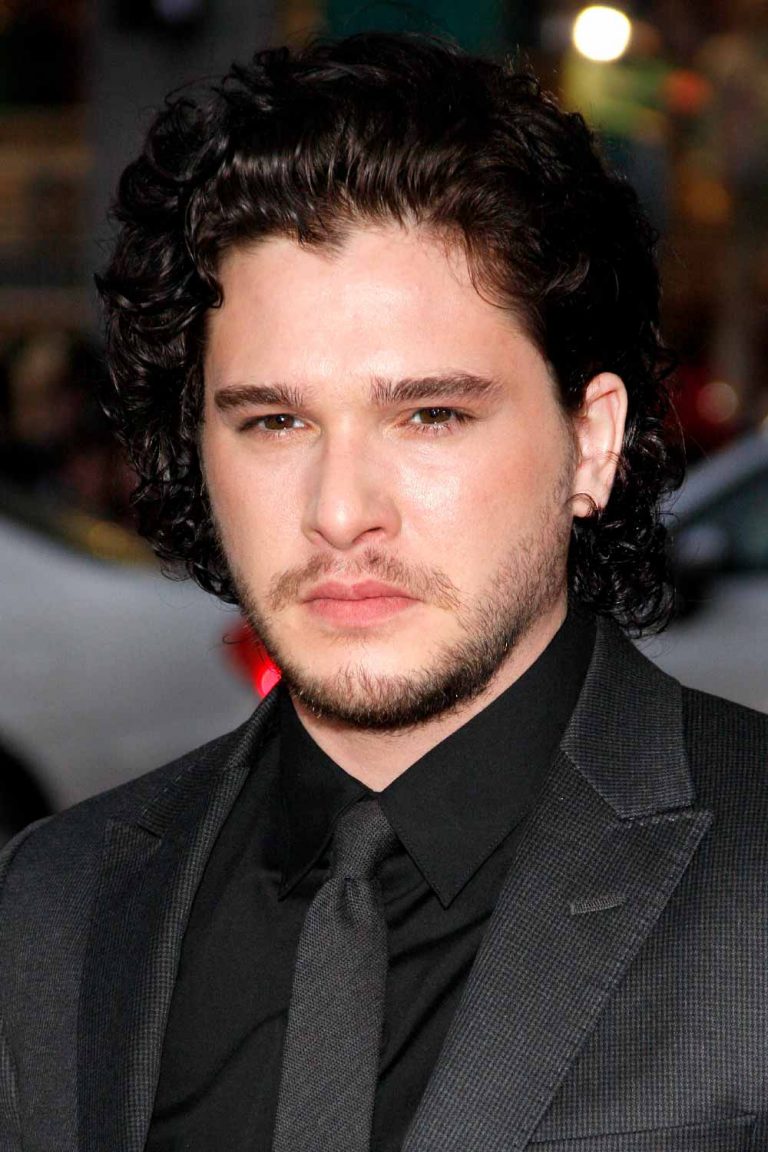 Tinseltown/Shutterstock
Grey Waves
Some attribute a gray widows peak haircut to elderly people. We are here to prove them wrong. Even if your hair has gained silver hair men and a widow peak has become very noticeable, you can still sport popular and modern hairstyles. Let your hair flow in sleek waves, and all signs of aging will be instantly erased.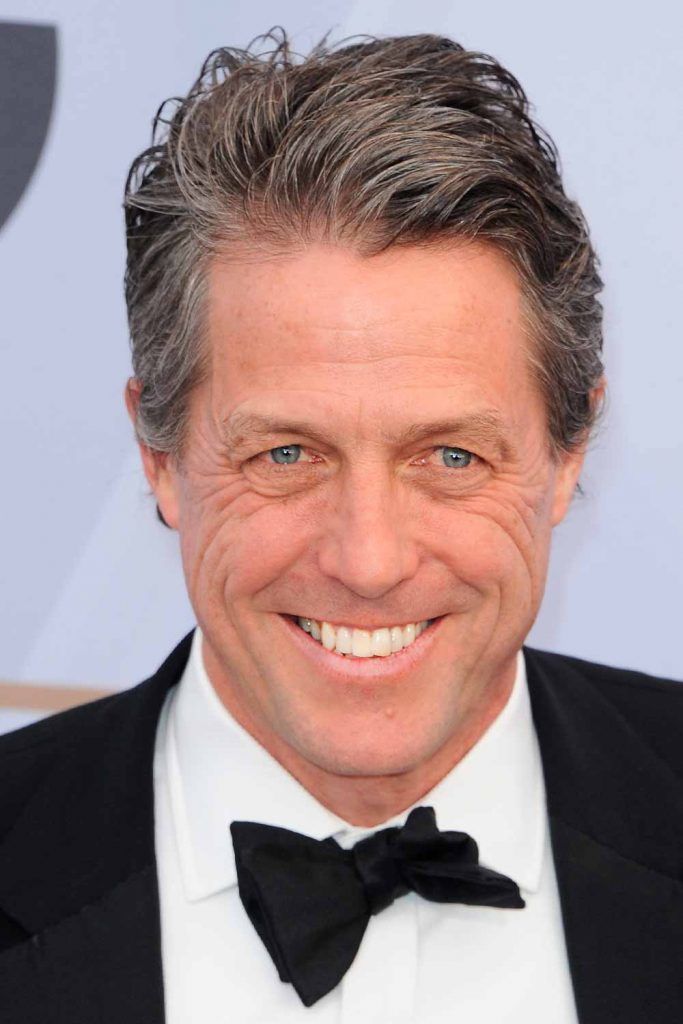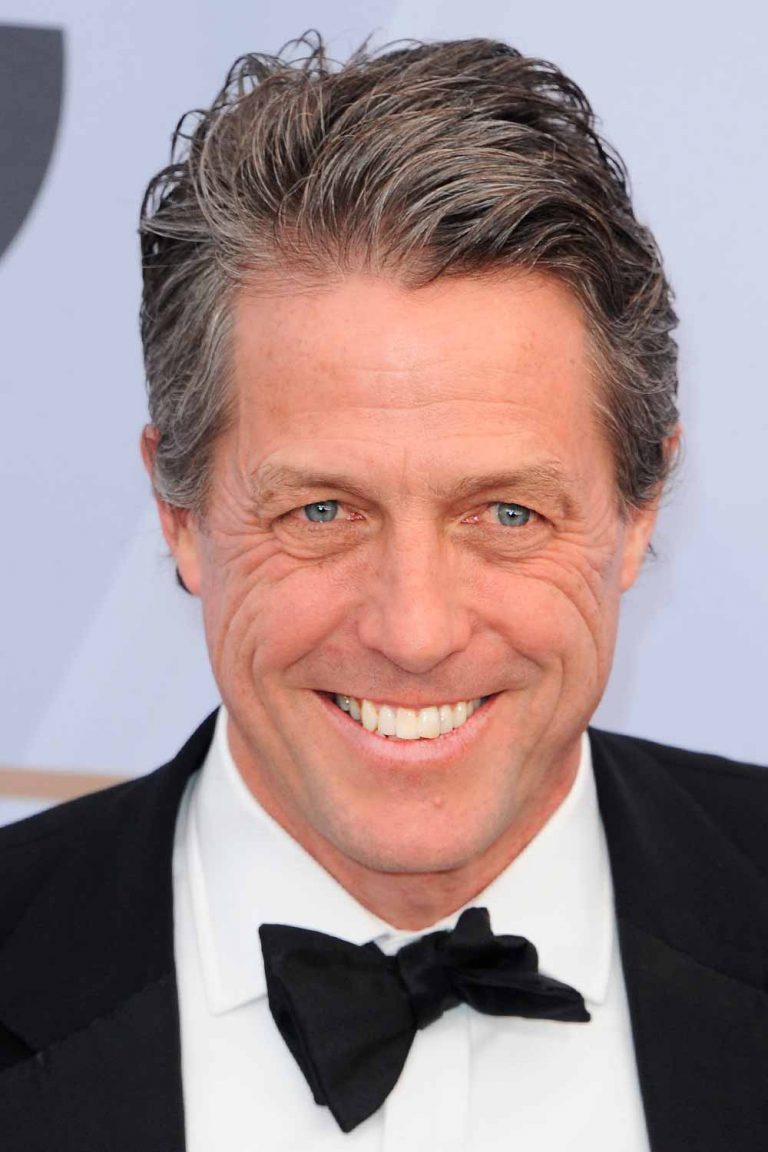 Tinseltown/Shutterstock
Long Hair
Who said that you cannot wear long locks if you have a widows peak? They just do not know how to pull it off properly. No matter how long you want your hair to be, the trick is in the right styling. You simply need to push all of your hair to the side, which will make your widow's peak less visible there. At the same time, on the opposite side, you will keep the focus on your masculine facial features.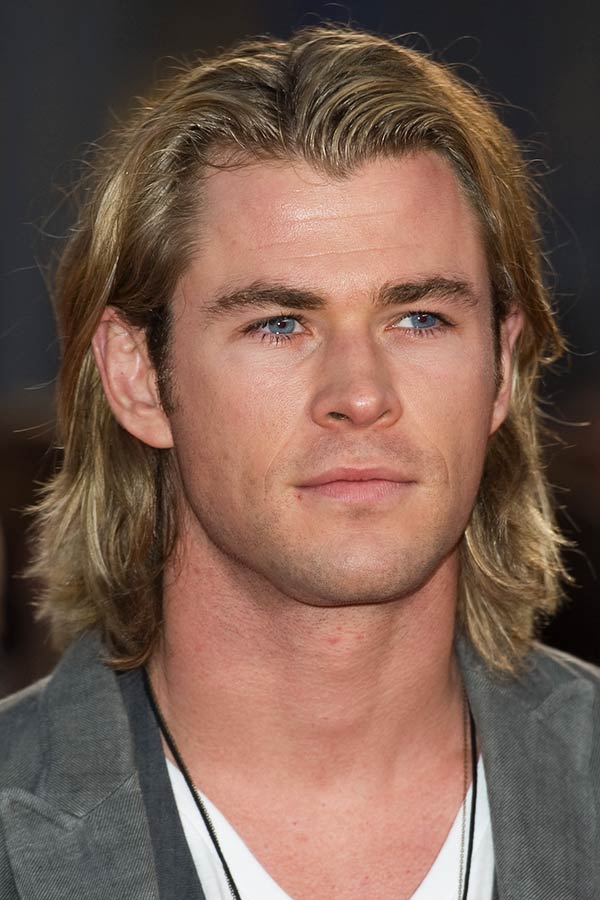 Featureflash Photo Agency/Shutterstock
Wavy Bang
Although we cannot call it an effortless hairstyle, as you will need to spend some time to grow it out, it will certainly pay you off. Curly bangs not only disguise the peak but also look cool and attractive. Besides, they are low maintenance, as the best way to style them is messy and tousled.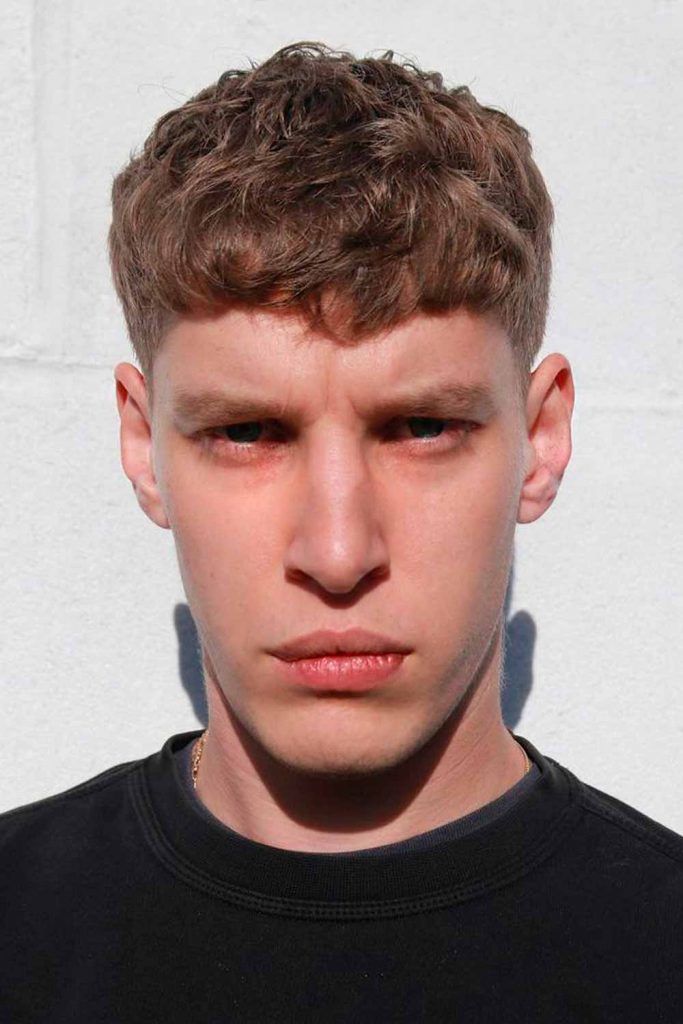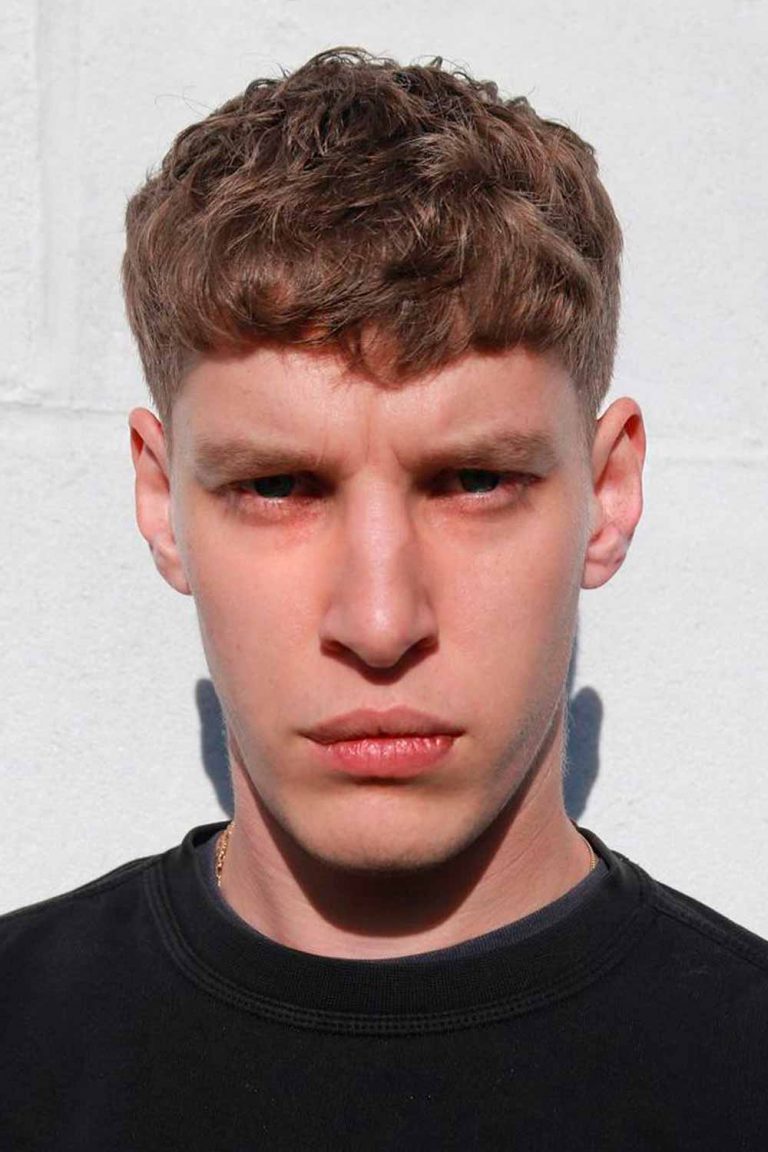 Source: @hayden_cassidy via Instagram
Bro Flow
With a bro flow, your hair will gain a breezy and relaxed feel, which looks unbelievably alluring and disarming. To get it, you need to grow your locks at least to a medium length and then to comb all of them back in a free manner while leaving several strands hanging loose.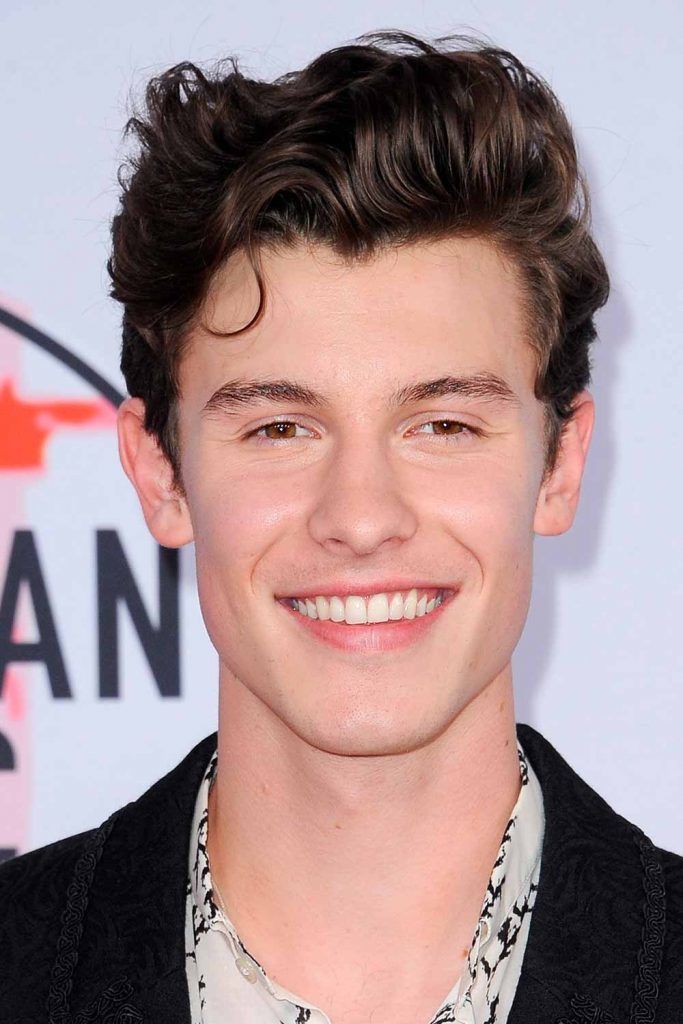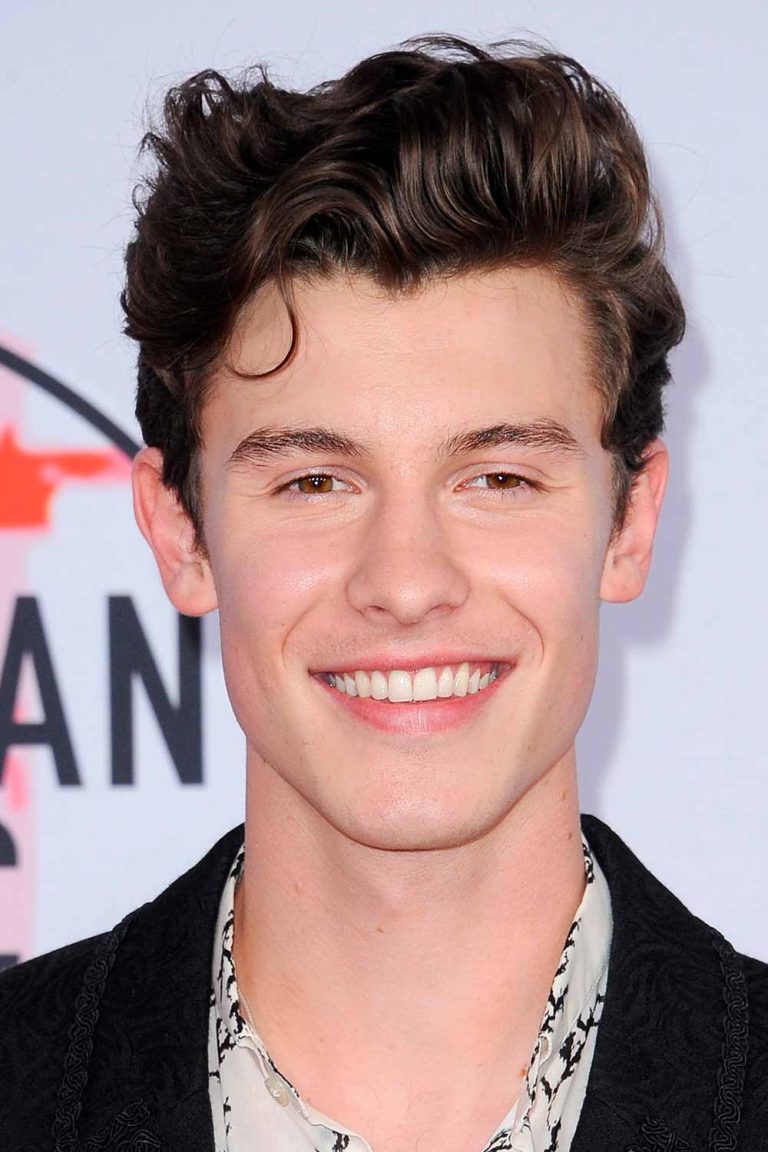 Tinseltown/Shutterstock
Scissor Cut
If you know what is a widows peak not by hearsay, then you should also know what a traditional scissor cut is. With this style, your locks gain structure and definition, thus drawing attention away from the peak. For an added masculine flair, team this look with a fine stubble of facial hair.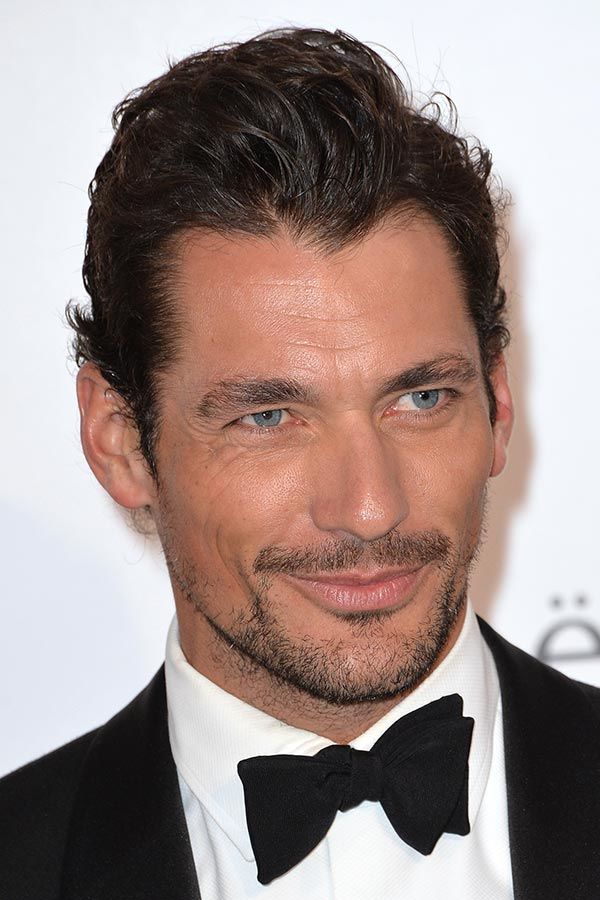 Jaguar PS/Shutterstock
Messy Fringe
As sometimes a widow's peak may make you look older than you really are, balance it out with a youthful and modern hairstyle. Go for a long fringe cut and style it in a messy way. This hairstyle will add movement and dimension to your look, which is perfect for disguising any flaws.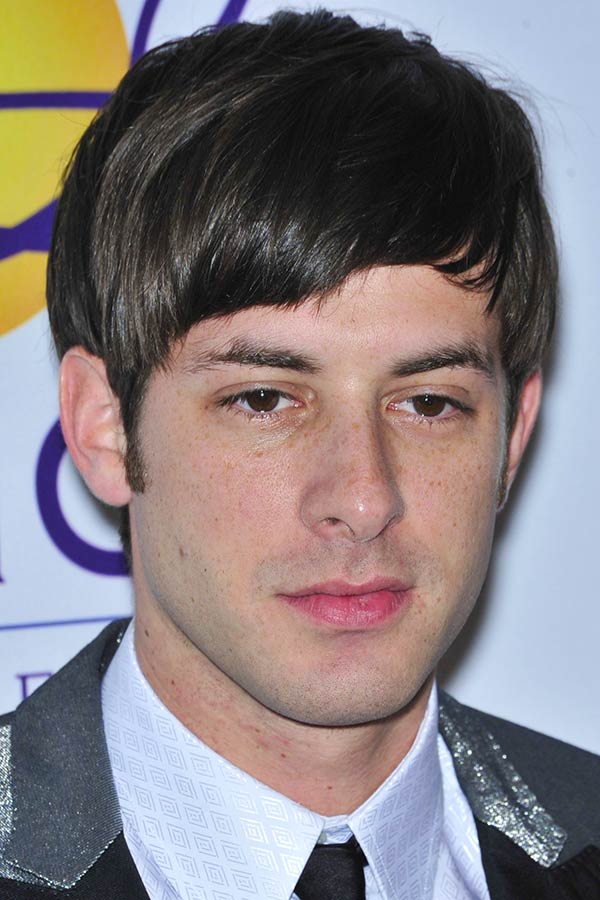 Featureflash Photo Agency/Shutterstock
Reeves Longer Hair
When it comes to pulling off a long hairstyle with a widow's peak, Keanu Reeves is the one who you should look up to. He chooses to flaunt his locks divided into two sections with a natural part in a free and effortless manner. And nothing seems to be able to spoil such a look.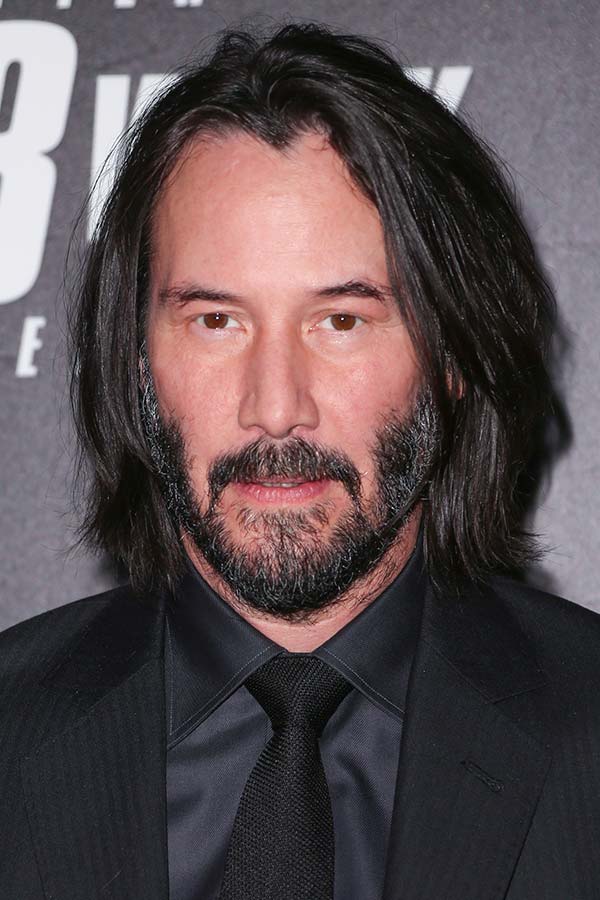 Kathy Hutchins/Shutterstock
Short Side Part
A surefire way to take the attention away from one bald spot is to get another one. With a short side part, your hairstyle will look more balanced and planned. So, it can even make us hesitate whether you really have a receding hairline or it is meant to look like that.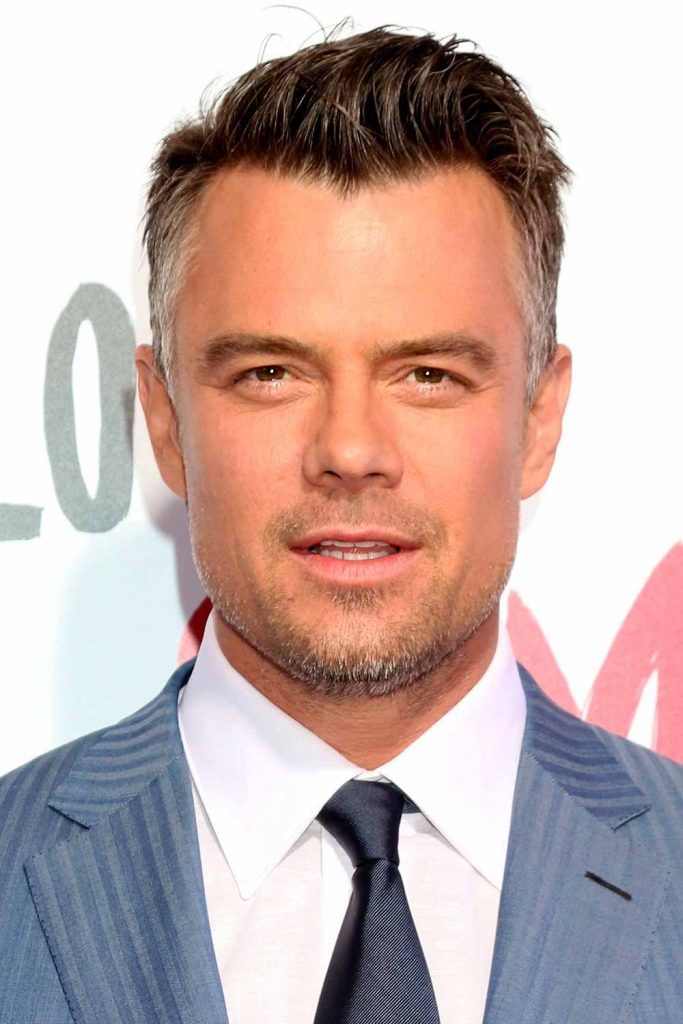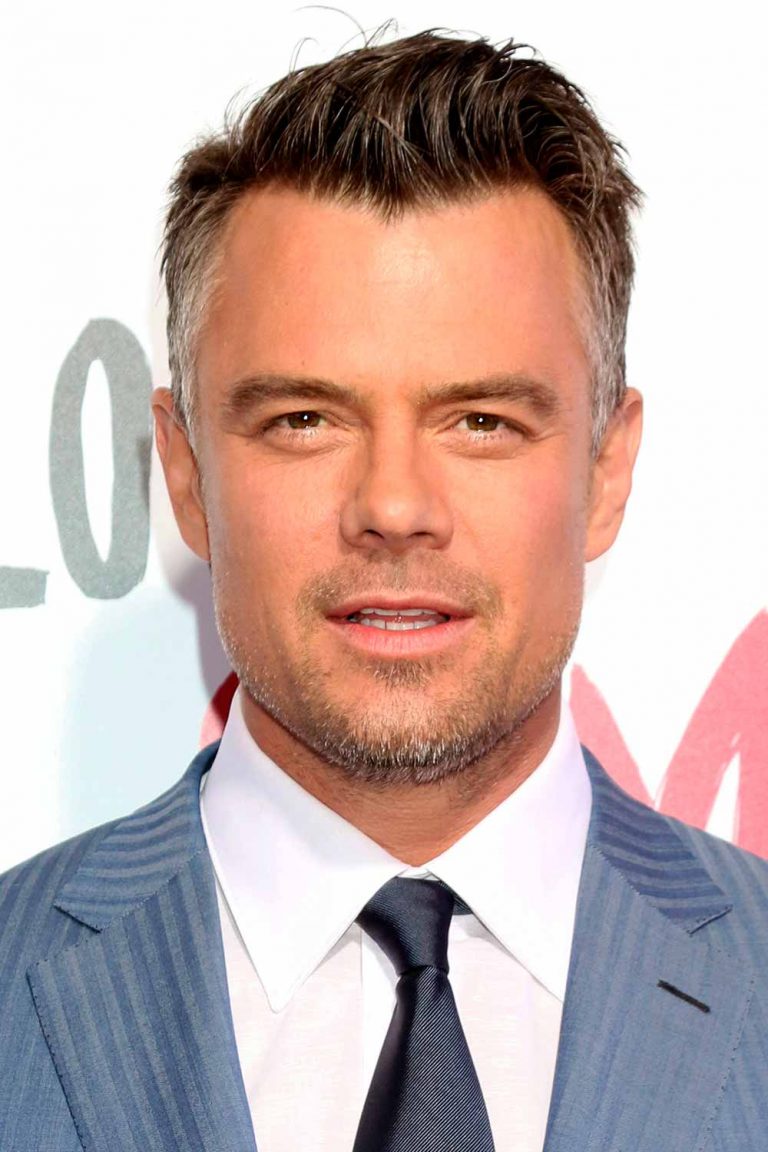 lev radin/Shutterstock
No matter what your attitude toward your widows peak is, you have to learn to live with it. Thus, the faster you find the hairstyle that appeals to you most, the sooner you'll master the way of nailing it. We hope our guide will help you transform your losing hairline into a totally winning one.
FAQs
Is a widow's peak a sign of beauty?
Although it was believed that people who had a widows peak would become widowed early, it is also thought to be a beauty sign.
Is a widow's peak rare?
On the contrary, widow's peaks are rather a common feature.
Can Widows Peak go away?
As it is simply a genetic feature, it will not disappear on its own.
What does widow's peak indicate?
There was a belief that people with a widows peak were going to get widowed at an early age.
Are you born with a widows peak?
Yes, a widow's peak is a trait that you inherit from your parents.
How do I get rid of my widow's peak permanently?
You can remove your widow's peak on a permanent basis with the help of a special procedure for hair removal, electrolysis, which is aimed at changing the shape of the hairline.
REFERENCES:
Healthline: Medical information and health advice you can trust. Source
Whether you have a widow's peak in your hairline is sometimes said to be controlled by a single gene, but there is NO evidence for this. Source
Was this article helpful?