Androgynous haircuts have replaced traditional, or it is better to say stereotypical, understanding of male and female haircuts. They erase all the limits and open a whole new world of hairstyling and haircutting to you. If you still have no idea what they are, you have come to the right place. Our guide will give you the fullest insight into the best long and short non binary haircuts so that the choice of your next haircut would be a piece of cake. Now make sure to explore it carefully and pick out the look that resonates with you most.
Long Mullet Androgynous Haircuts
A mullet is among the most popular non-binary haircuts. It used to be extremely underrated but luckily, trend setters reviewed their preferences and it is now all the rage. Though, a modern mullet is not as long in the back as its predecessor. And the sides may incorporate a fade or an undercut for added emphasis.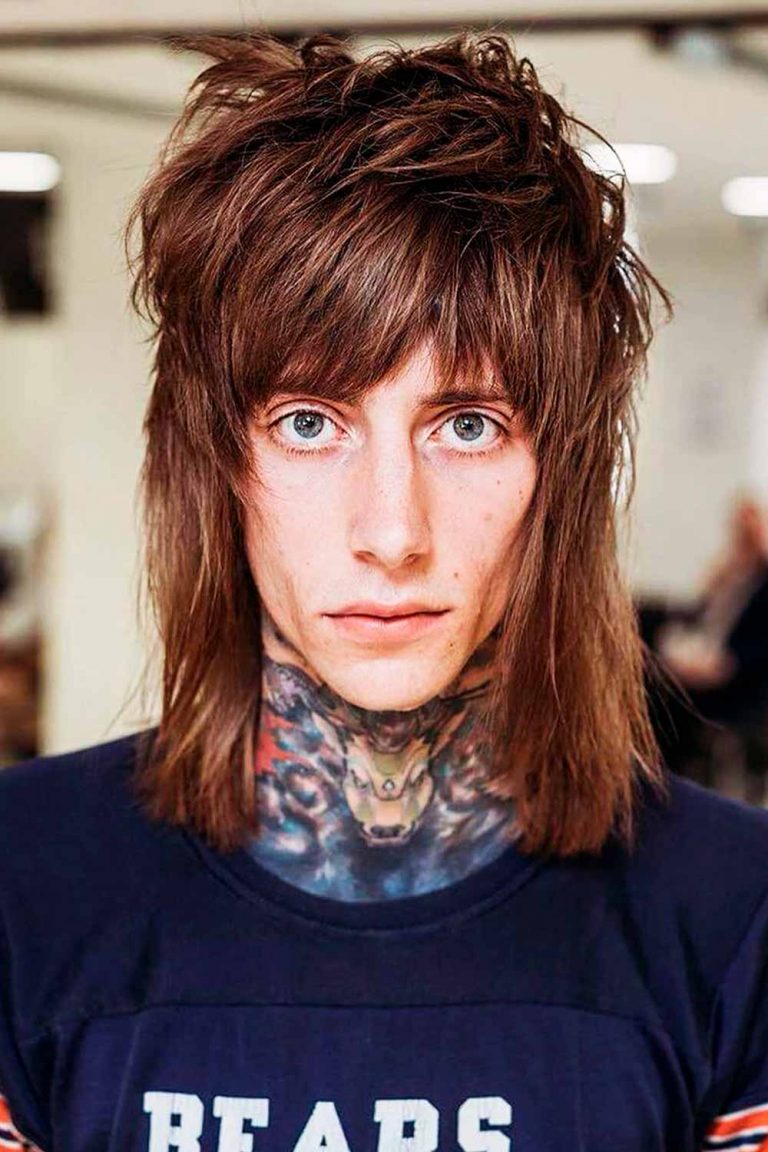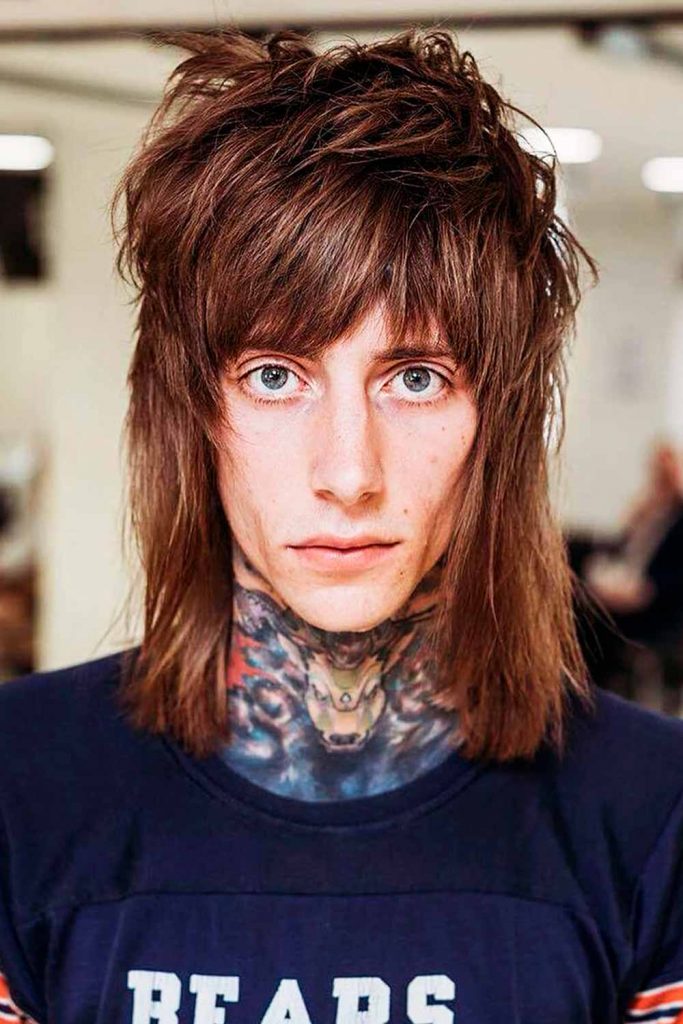 Source: @dexterdapper via Instagram
Shag Non Binary Haircuts
Shags men's haircuts seem to take over not only social media but everyday life as well. And this comes as no surprise. This carefree non binary haircut requires little to zero effort to style. All you need to do is to ruffle your strands with your hand covered in a texturizing product and you are good to go.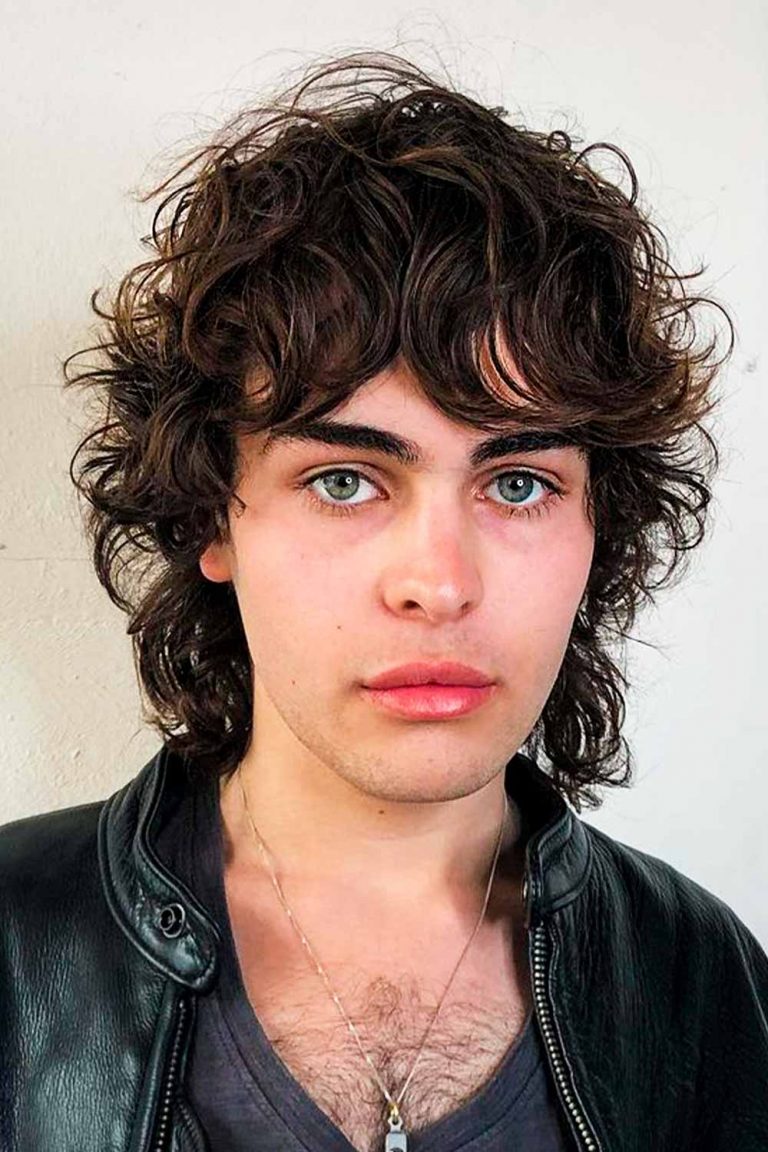 Source: @coiffeurstory via Instagram
Layered Androgynous Haircuts
Layering is a very popular hair cutting technique to give non-binary hairstyles body and emphasis. It also makes the styling easier, as you can just apply some of the product to your tresses for a well defined look. This is also your way out if you feel like your men's long hairstyles lack volume.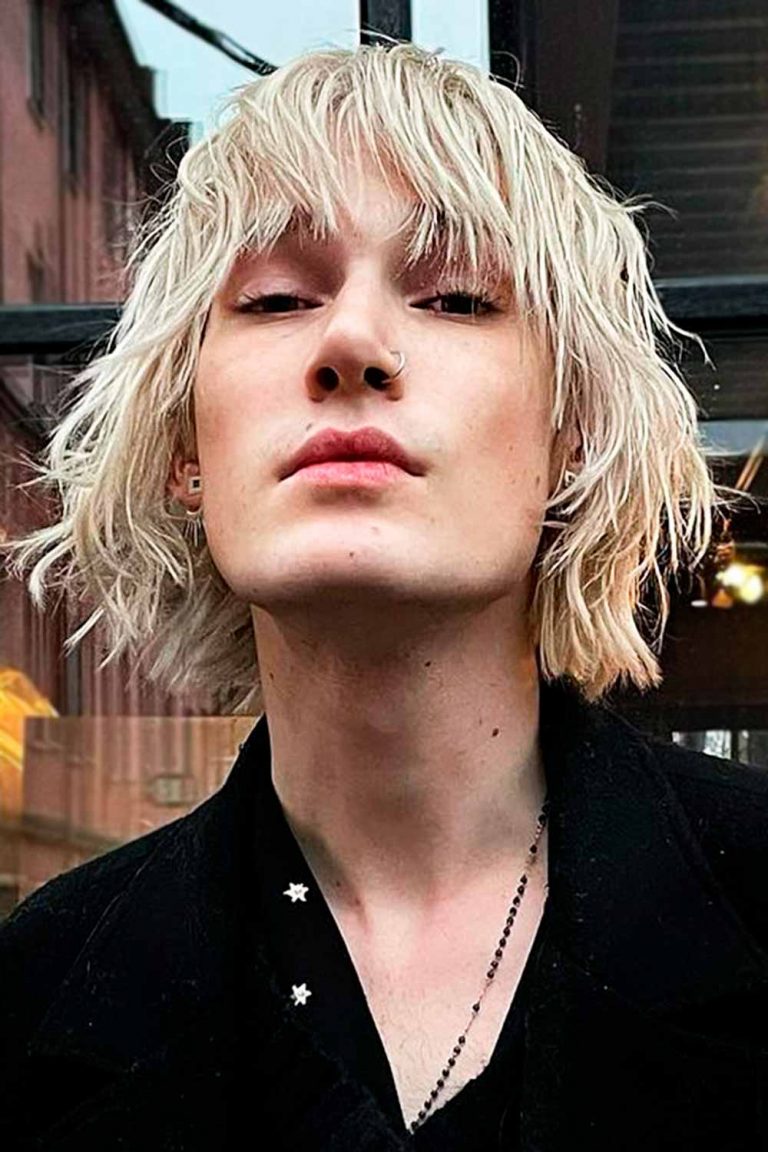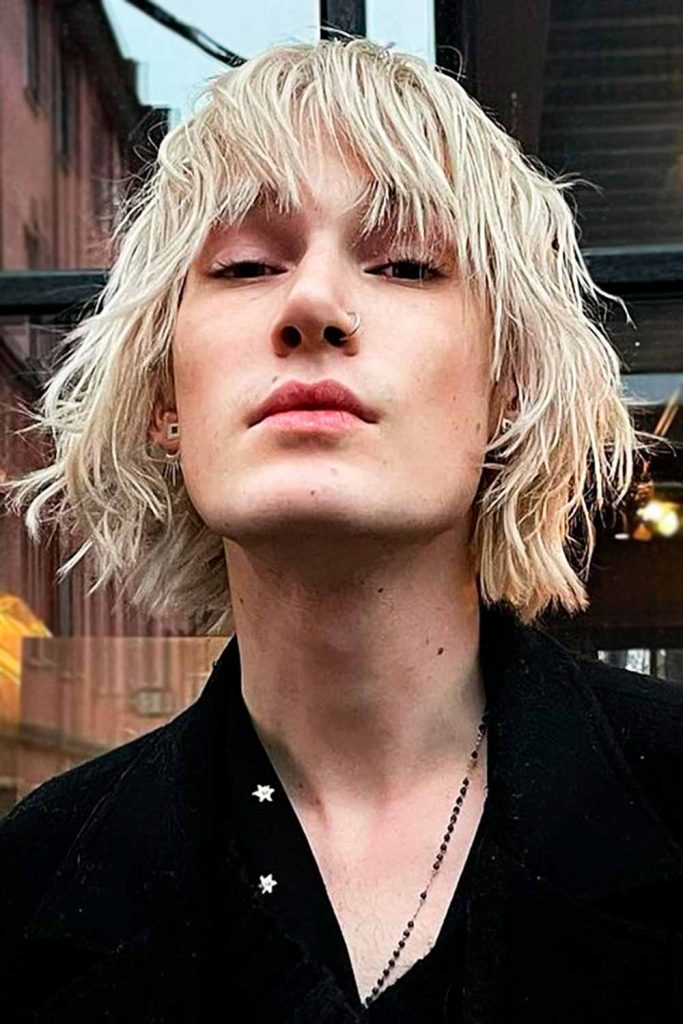 Source: @cut_and_color via Instagram
Jewfro Gender Neutral Haircuts
If you have naturally kinky hair, there are plenty gender neutral hairstyles for you to choose from with a Jewfro haircut being one of the most common. While it definitely allows you to tame your kinks, it still keeps their pronounced texture on display. A texturizing product is your best friend in this case.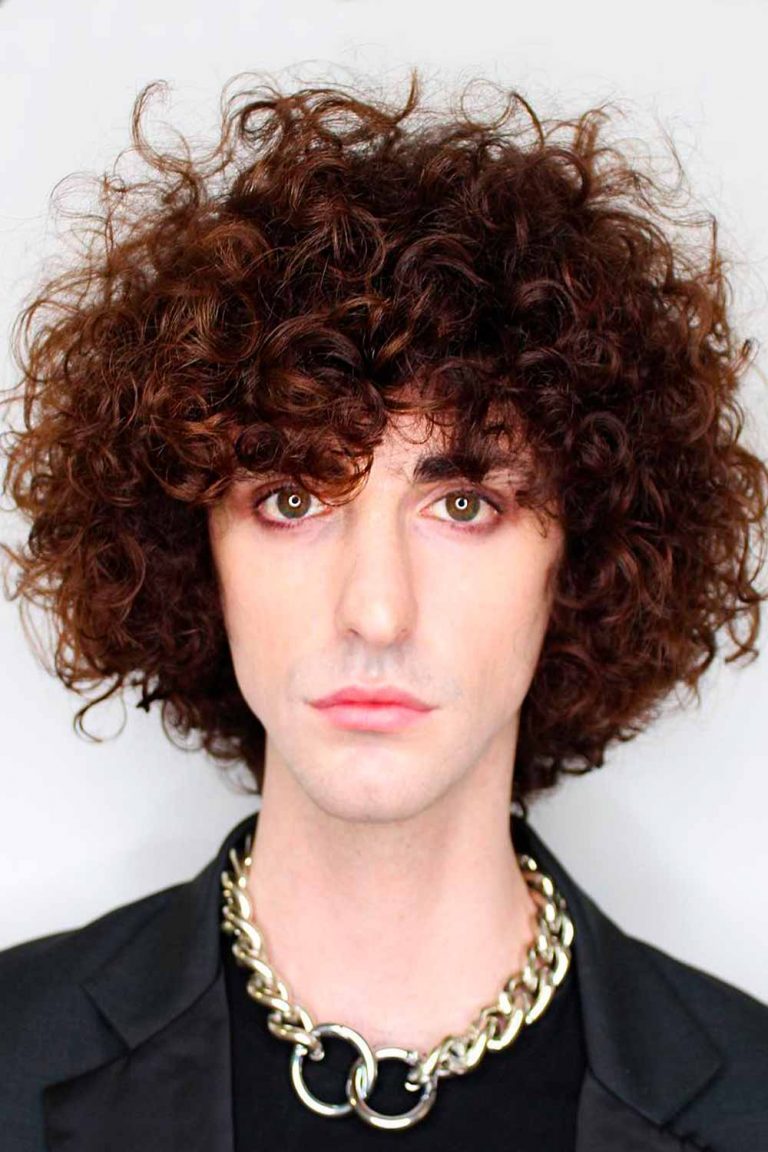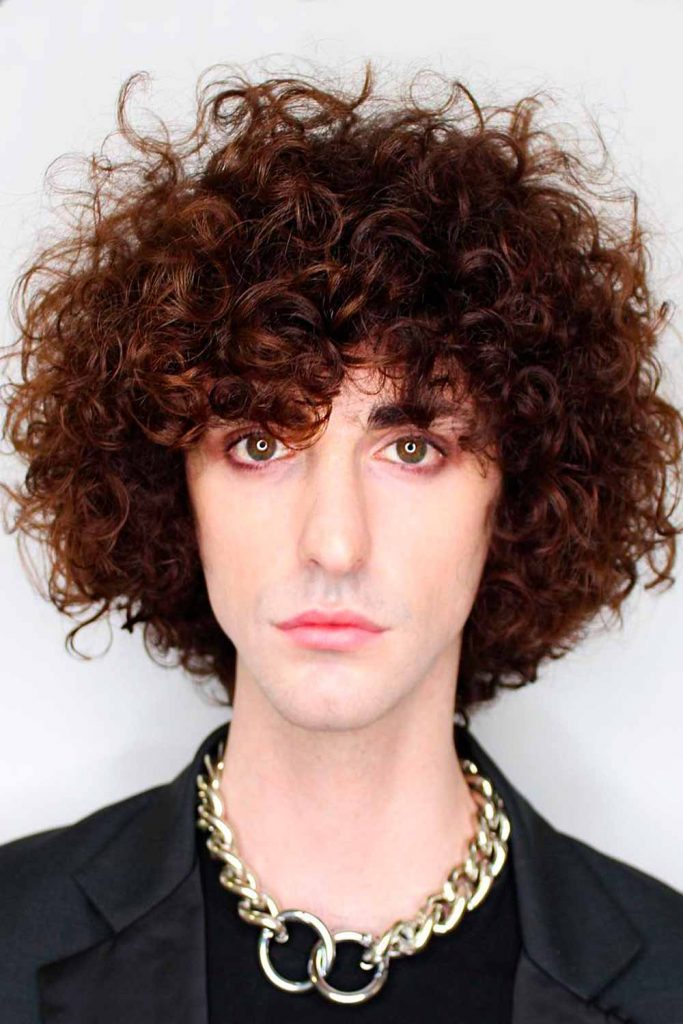 Source: @dexterdapper via Instagram
Wavy Middle Part
Those who have wavy hair do not need to reinvent the wheel. They can never go wrong with any out of numerous medium androgynous haircuts. A middle part will help you to make your wavy hair look more structured and polished. So, no matter where you are headed at, you can always accentuate your wavy locks with it.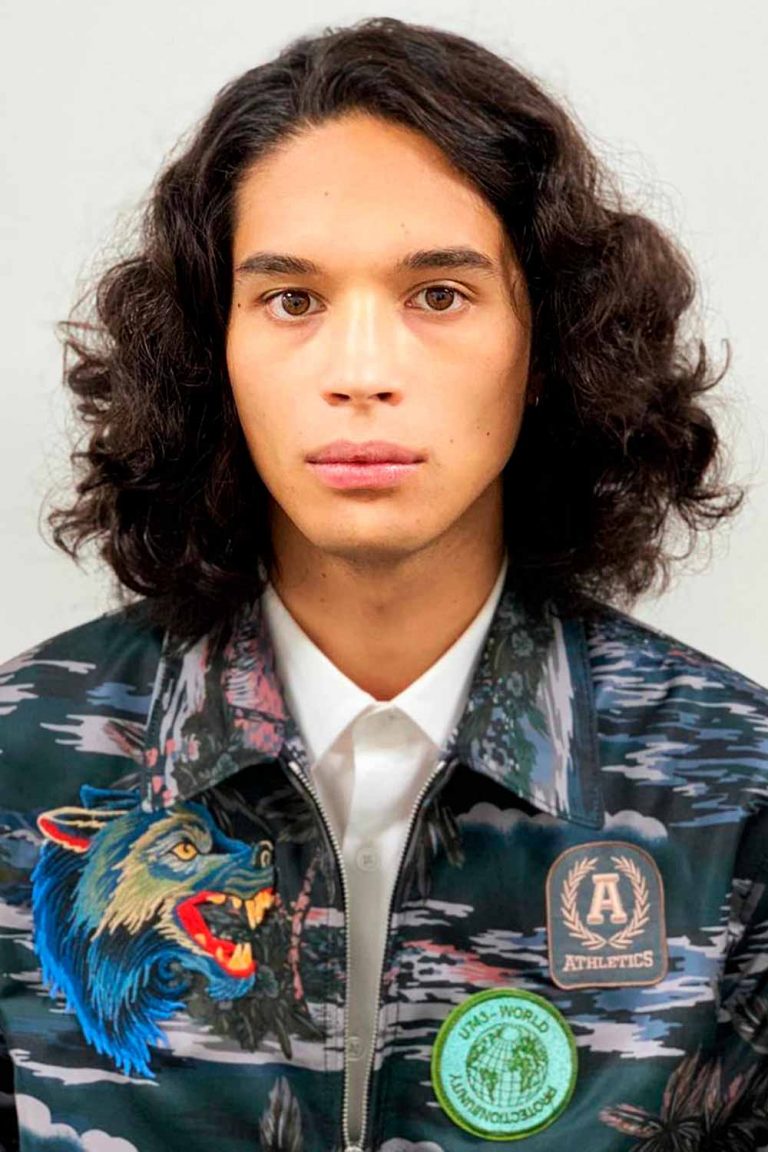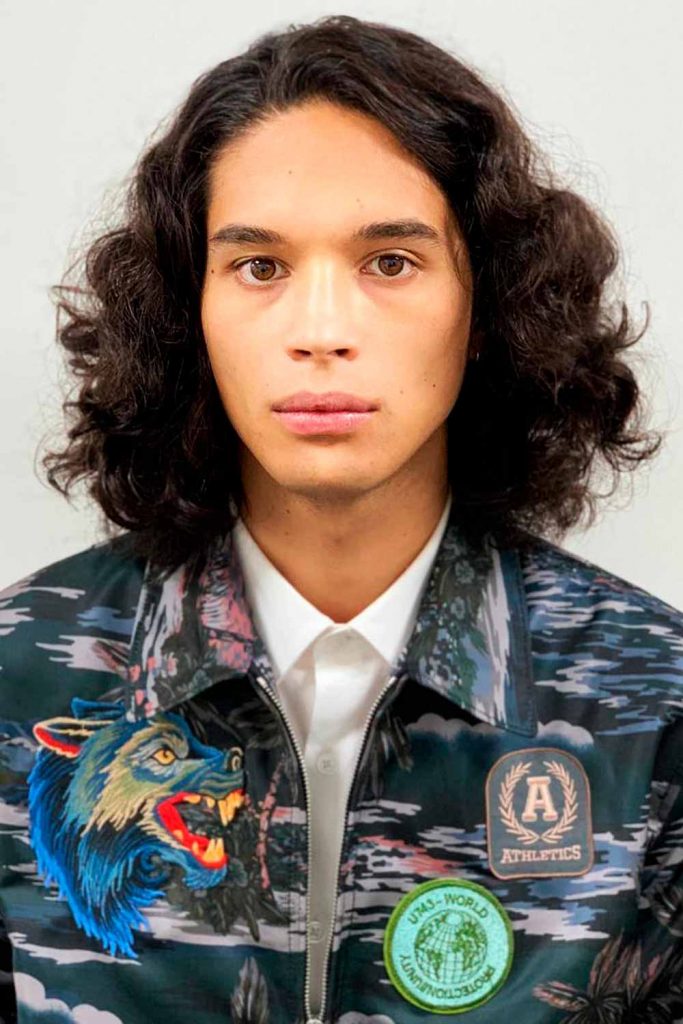 Source: @dexterdapper via Instagram
Blunt Bowl Cut Androgynous Haircuts
For people with thick hair non binary haircuts are always a good idea. Try, for instance, a blunt bowl cut, which looks especially flattering if you have a straight hair texture. While it does not seem extremely elaborate or difficult to get, the result is impactful and bold. Besides, it helps you to keep the focus on your face, making the features stand out more.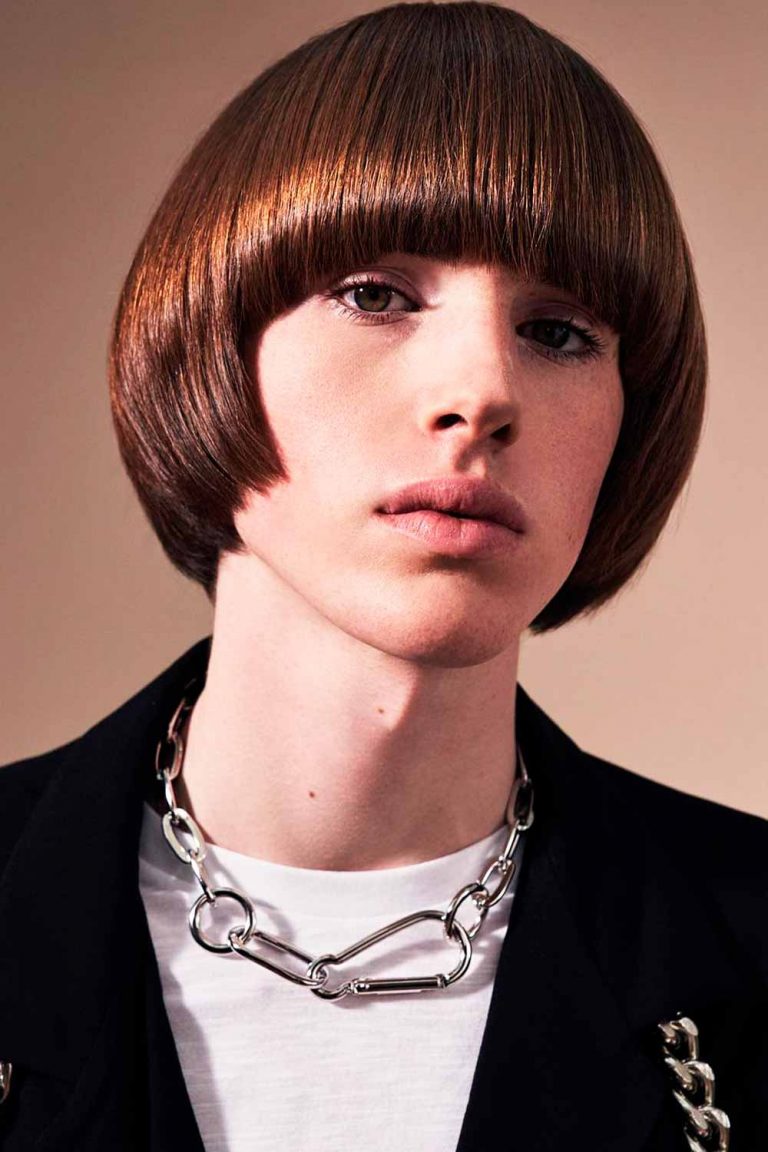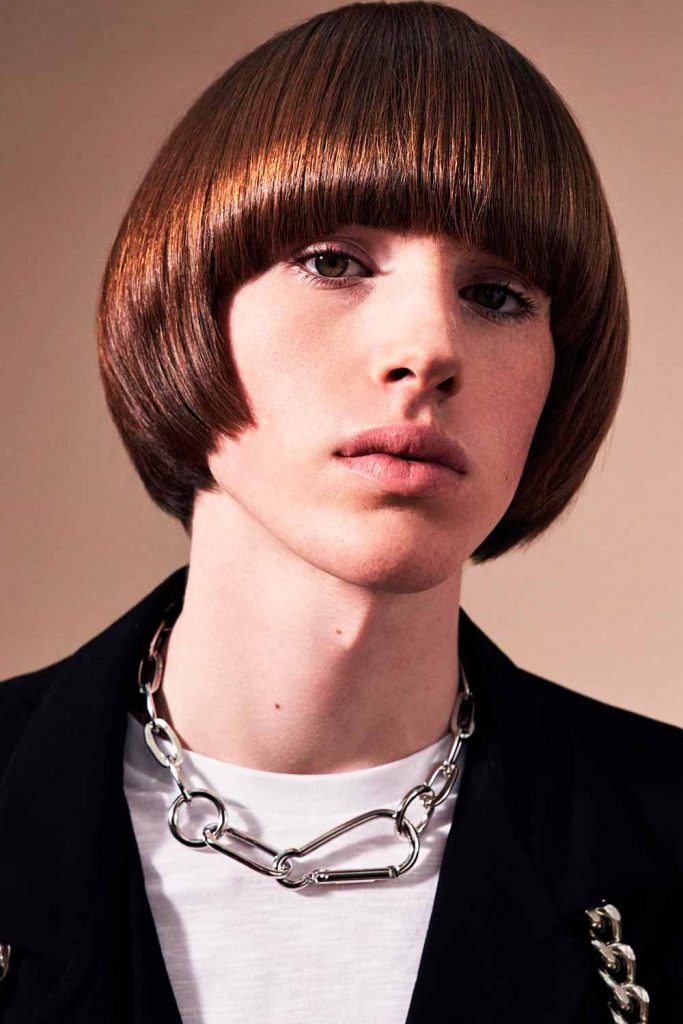 Source: @dexterdapper via Instagram
Braided Top
Braids have always been among the most popular and ancient non binary hairstyles. They look cool and trendy on absolutely anyone. In case you want to take your hair away from your face, you can simply braid it on top. The style of the braid is up to you, as it mainly depends on your taste and braiding skills.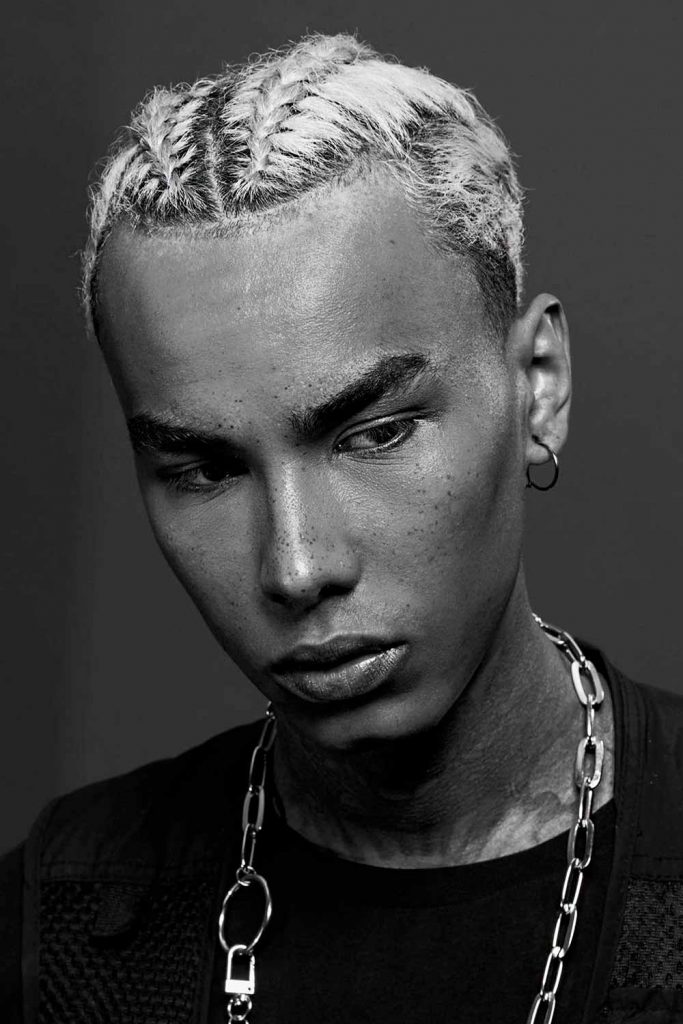 Source: @dexterdapper via Instagram
Wavy Bowl Cut
To make non binary haircuts fluffy, it is enough to have a wavy mane. Thanks to this, a classic bowl cut can get a new unusual turn. What is more, it seems voluminous and full no matter how thick or thin your hair naturally is. For styling, you can either fluff your waves up right after washing the hair or blow dry them using a diffuser attachment.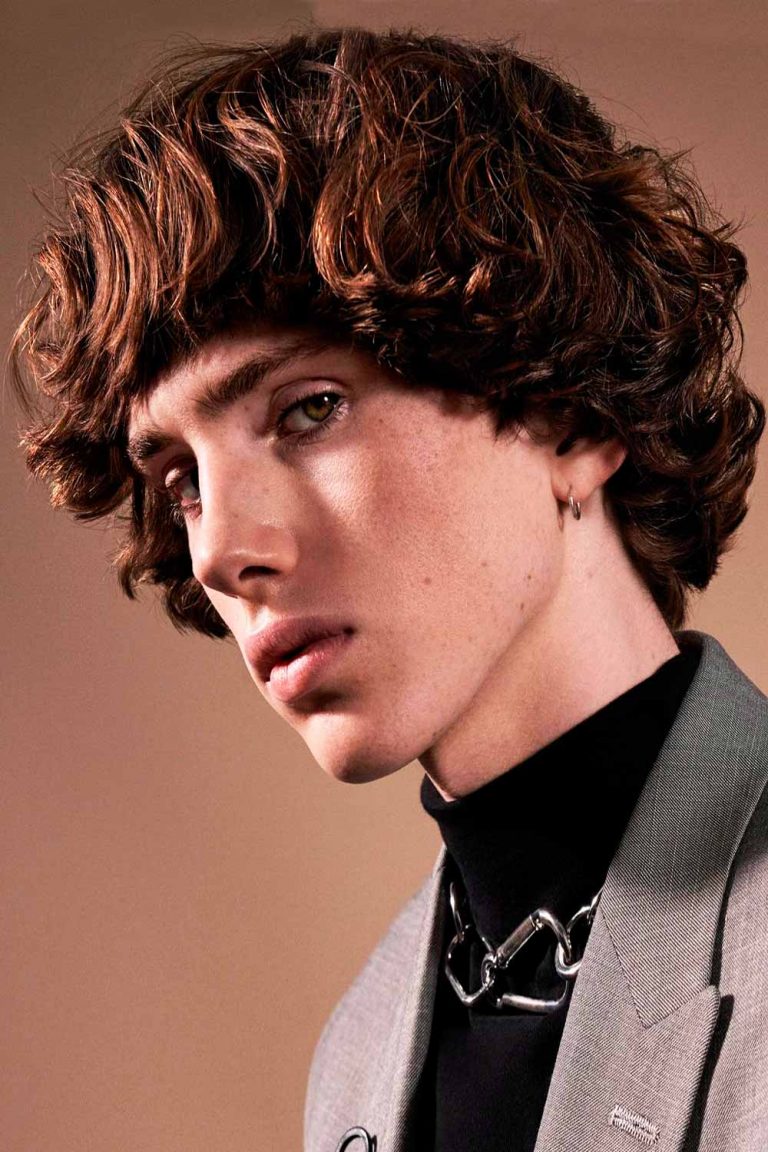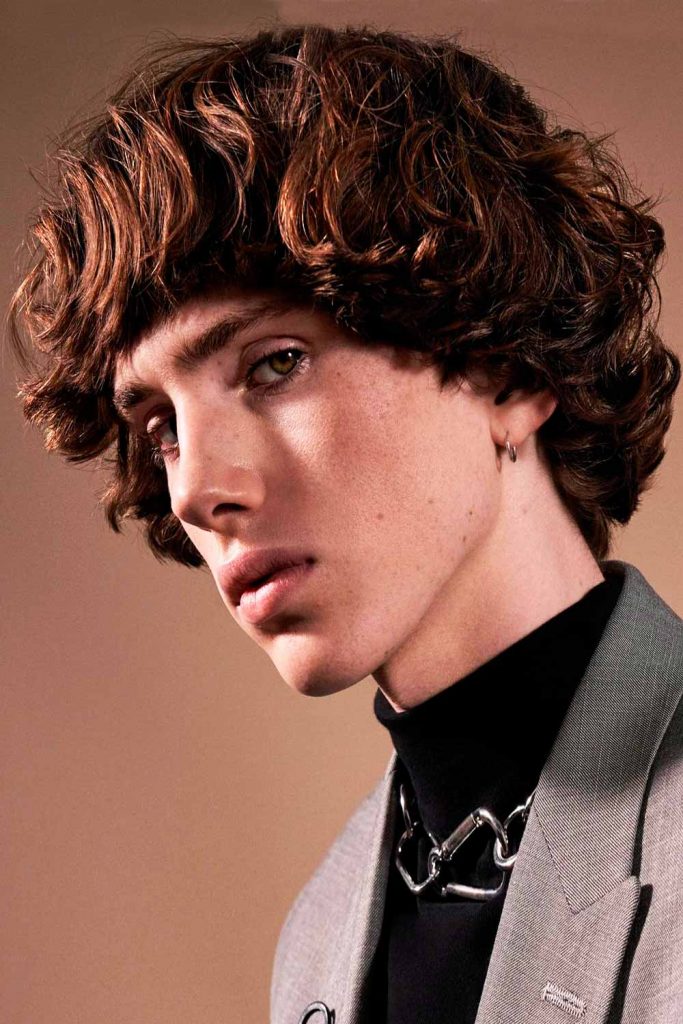 Source: @dexterdapper via Instagram
Highlighted Androgynous Haircuts
Nonbinary hairstyles allow for using different hair coloring techniques. As such, add highlights to your non binary hair to bring some movement and definition to it. Plus, highlighting the strands near your face will frame it and make appear brighter overall. Do not forget to use a purple toner though to keep the color fresh and clean as long as possible.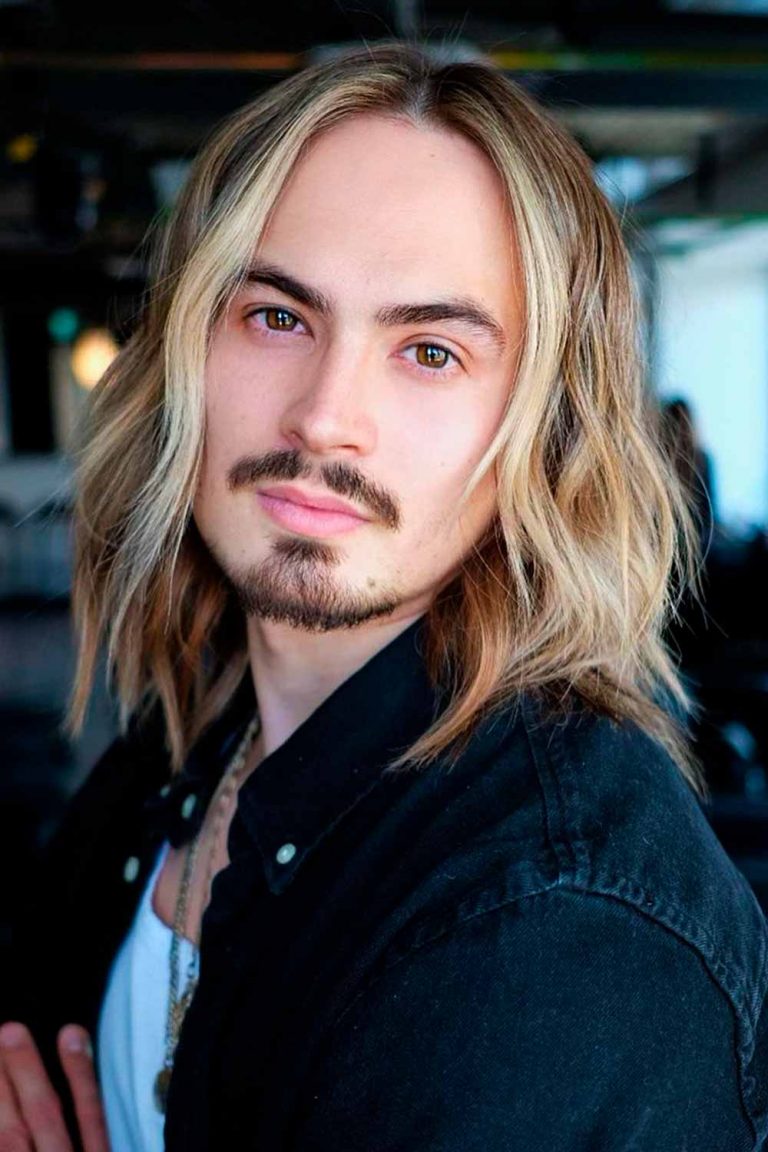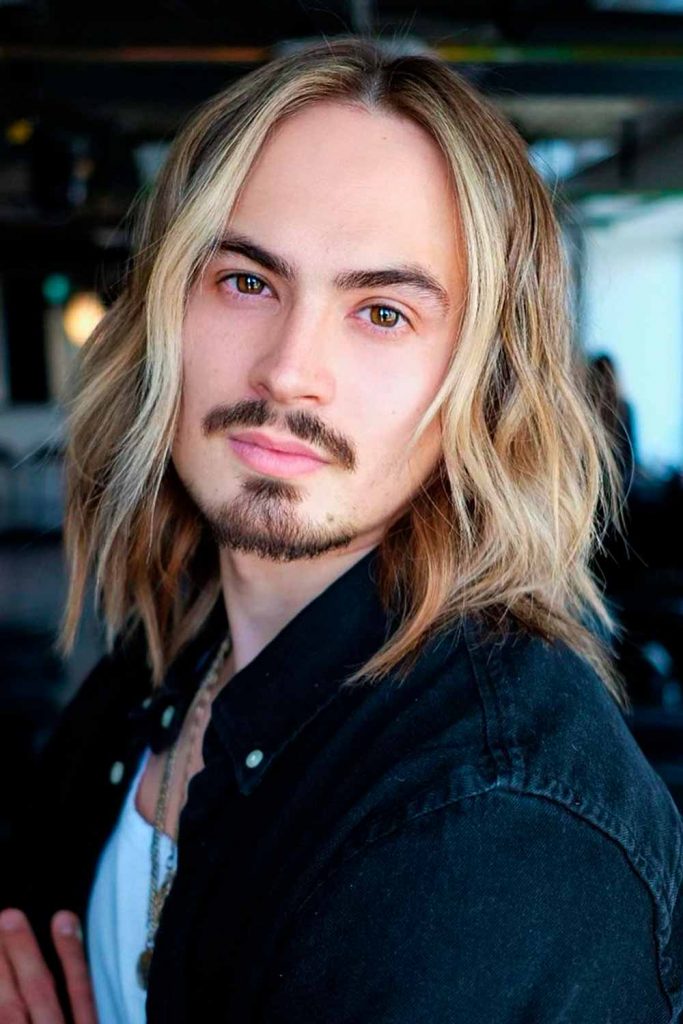 Source: @hairbylindal via Instagram
Half Up Man Bun
Although it is called a man bun, it is actually a gender neutral hair look. To pull it off, you will need to grow your androgynous hair at least to the level of your chin and tie it in the back half up. In this way, you will get a perfect nonbinary hair do, which is also called a top knot.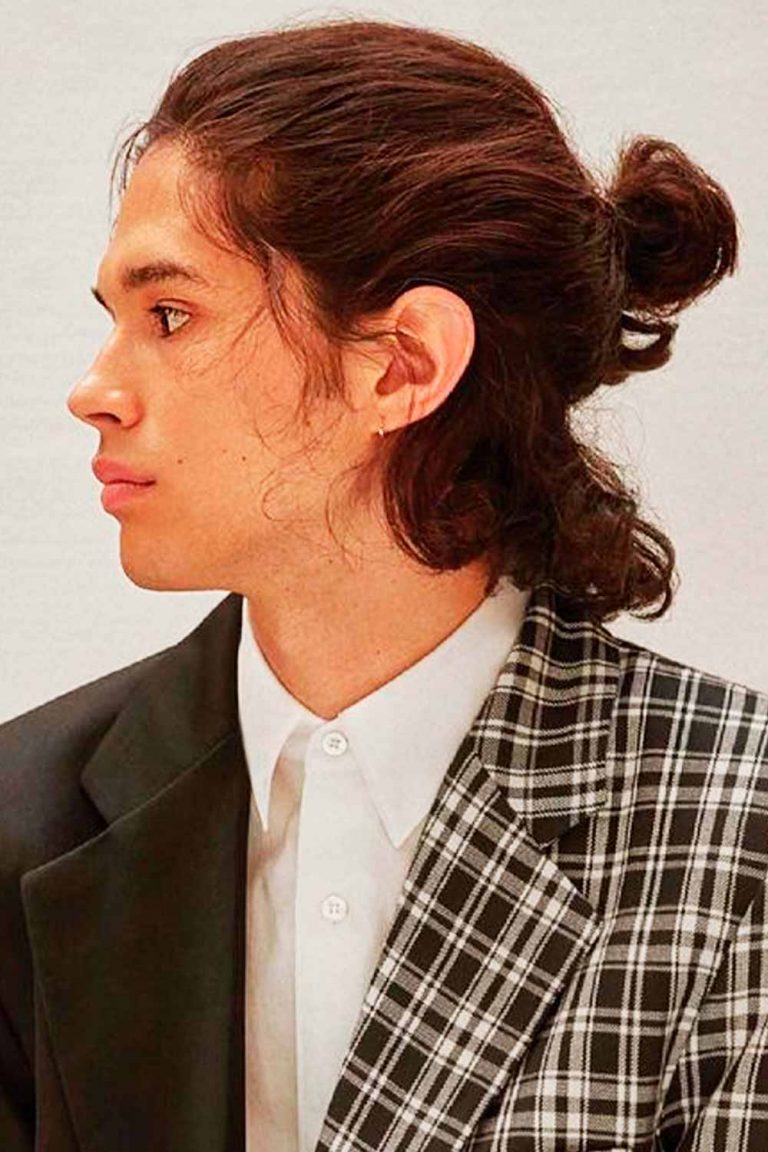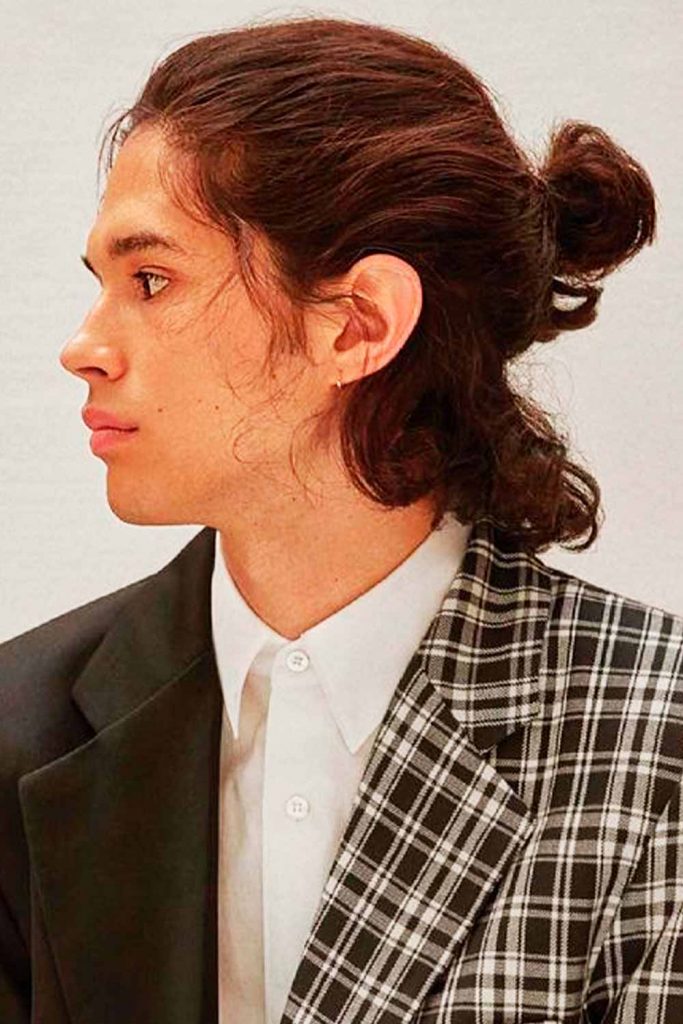 Source: @dexterdapper via Instagram
Long Weaves
Although there are so many short gender neutral haircuts, it does not mean that there are no long non binary haircuts. Take a look at these long waves, for example, which look awesome on everyone no matter your face shape, hair type and gender. If you believe that these are not the best androgynous haircuts for straight hair, we are here to prove you wrong. By slightly curling your strands, you are sure to achieve the desired result.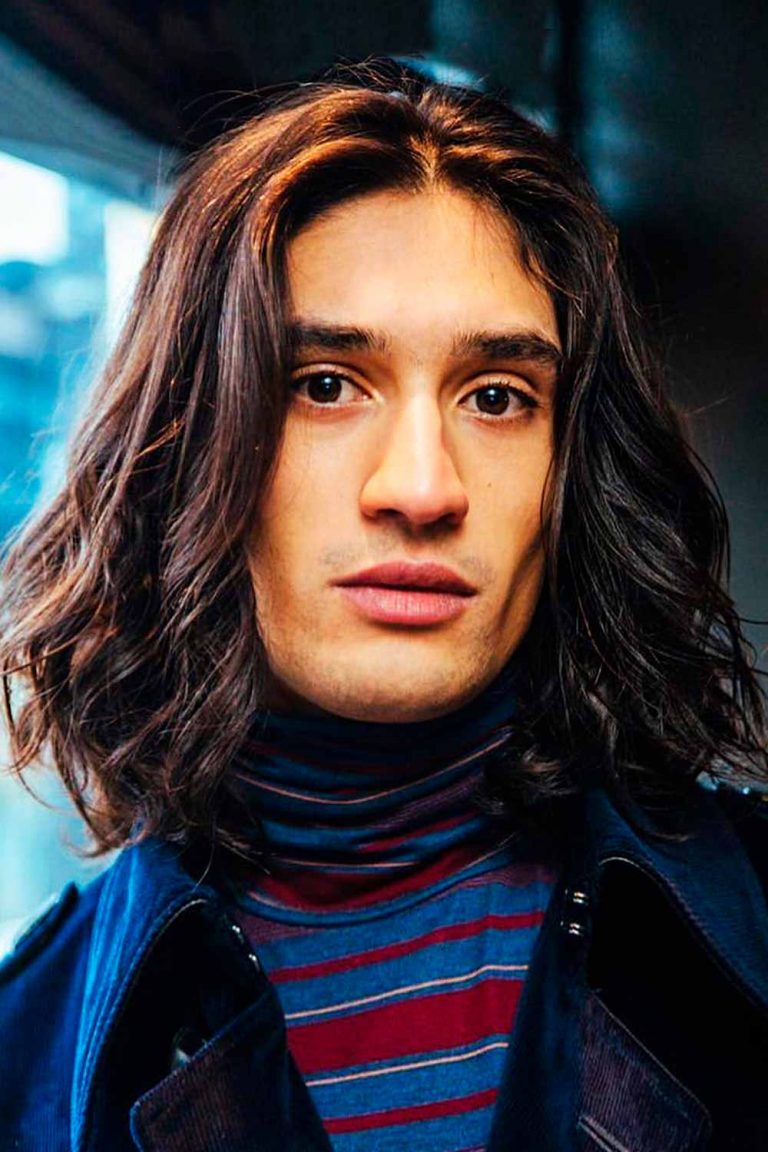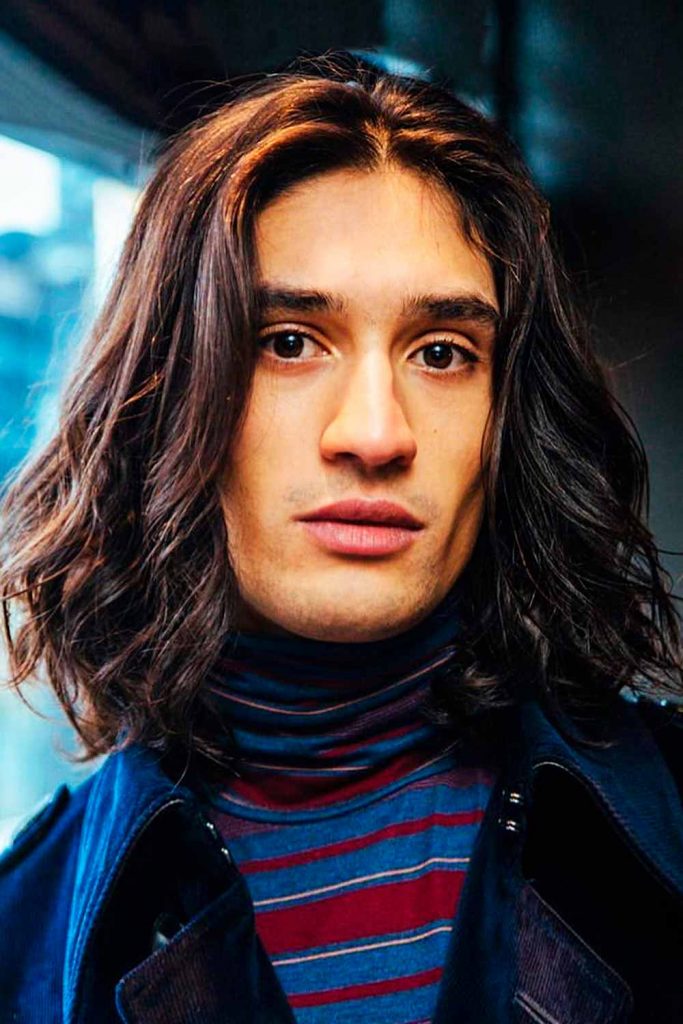 Source: @dexterdapper via Instagram
Flipped Ends
Want to show off your artsy side of personality? Style your hair with a twist. To do this, you will need to curl the ends of your hair upward so that they look flipped up. And do not skimp on a strong hold hairspray, as you will need a top rated styling product to keep everything in place.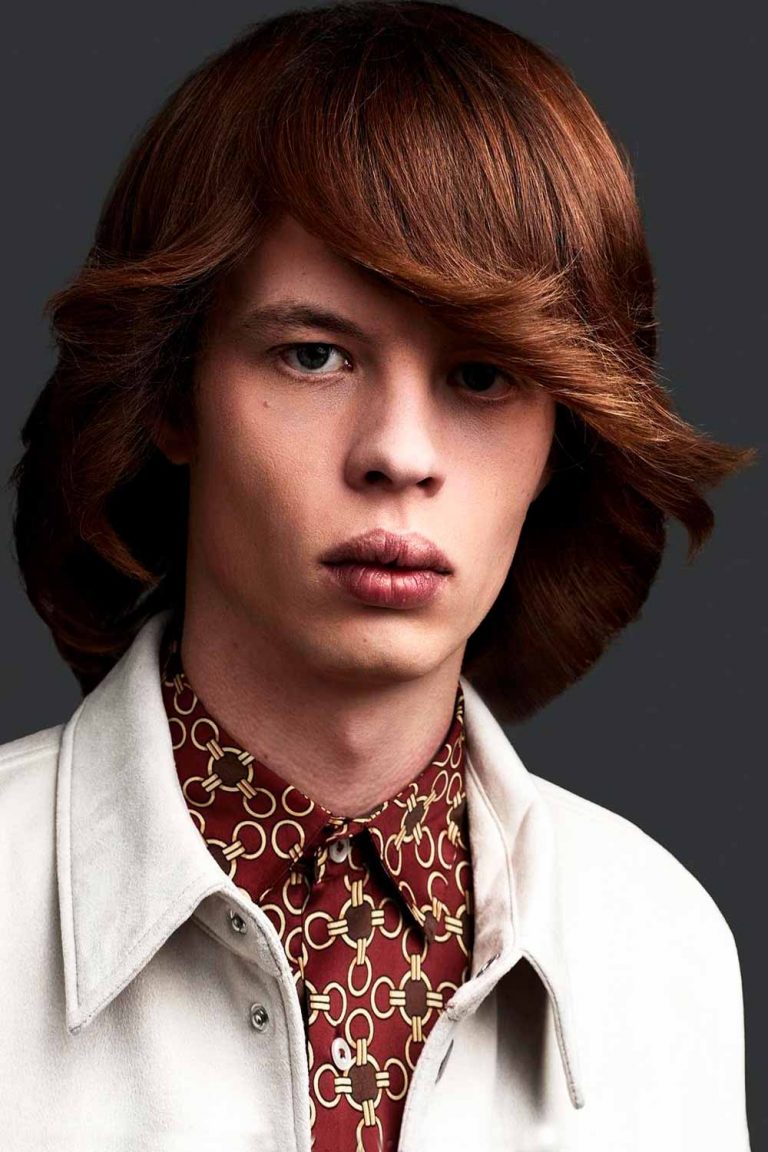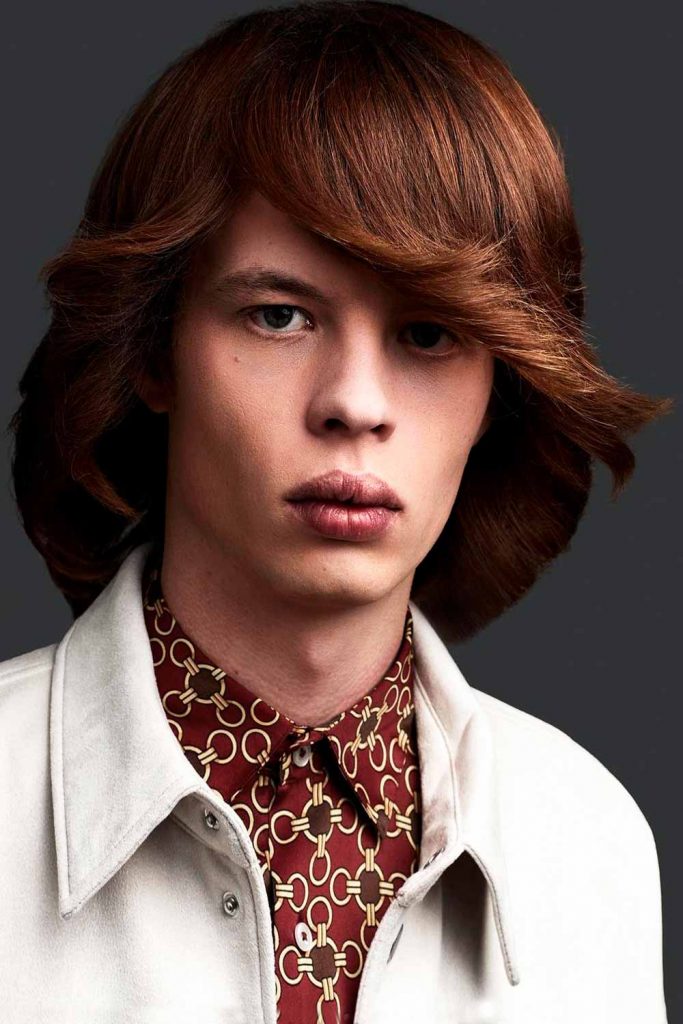 Source: @dexterdapper via Instagram
Pink Bang And Undercut
Do not be afraid to incorporate some color into any hairstyles for non binary. And by color, we literally mean any shade existing. Love pink? Feel free to choose it as your new hair color. Yet, you should not necessarily dye all of your hair pink. You may only accentuate the bangs while getting the rest of the hair undercut.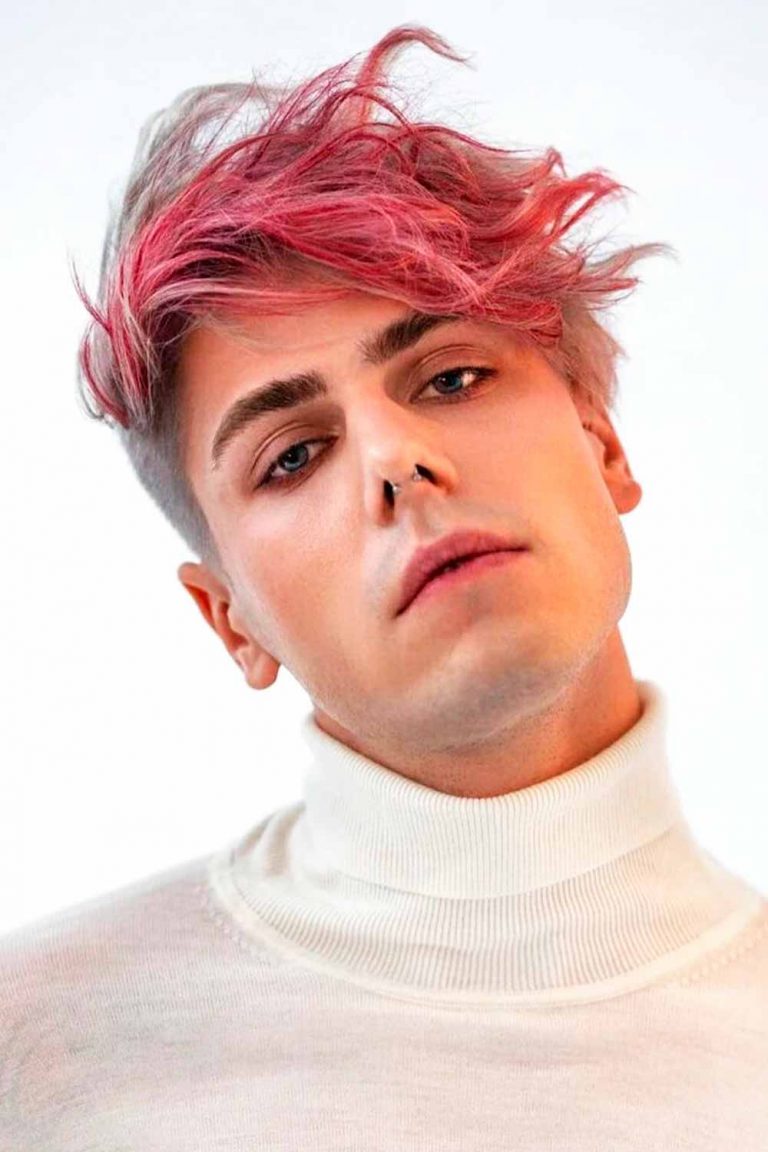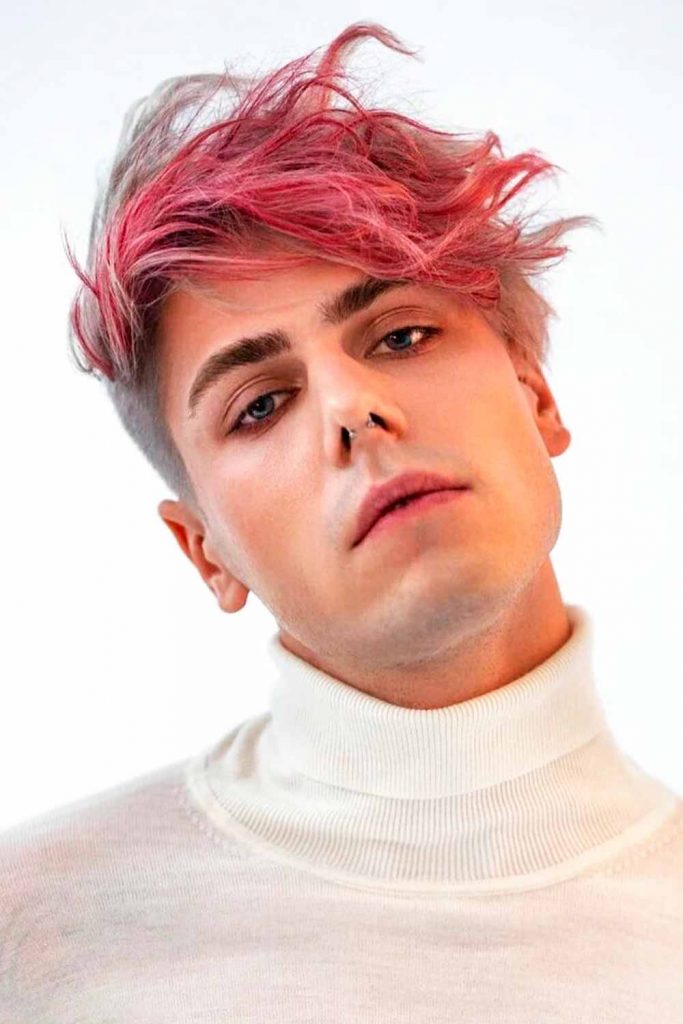 Source: @cut_and_color via Instagram
Curtain Bangs
Curtain bangs are considered one of the most fashionable androgynous haircuts. They are just everywhere and on everyone. While this is obviously not the newest hair trend, it has made a lot of stir in the world of beauty. Although it is easier to pull off on straight locks, it can be adjusted to suit androgynous curly hair too.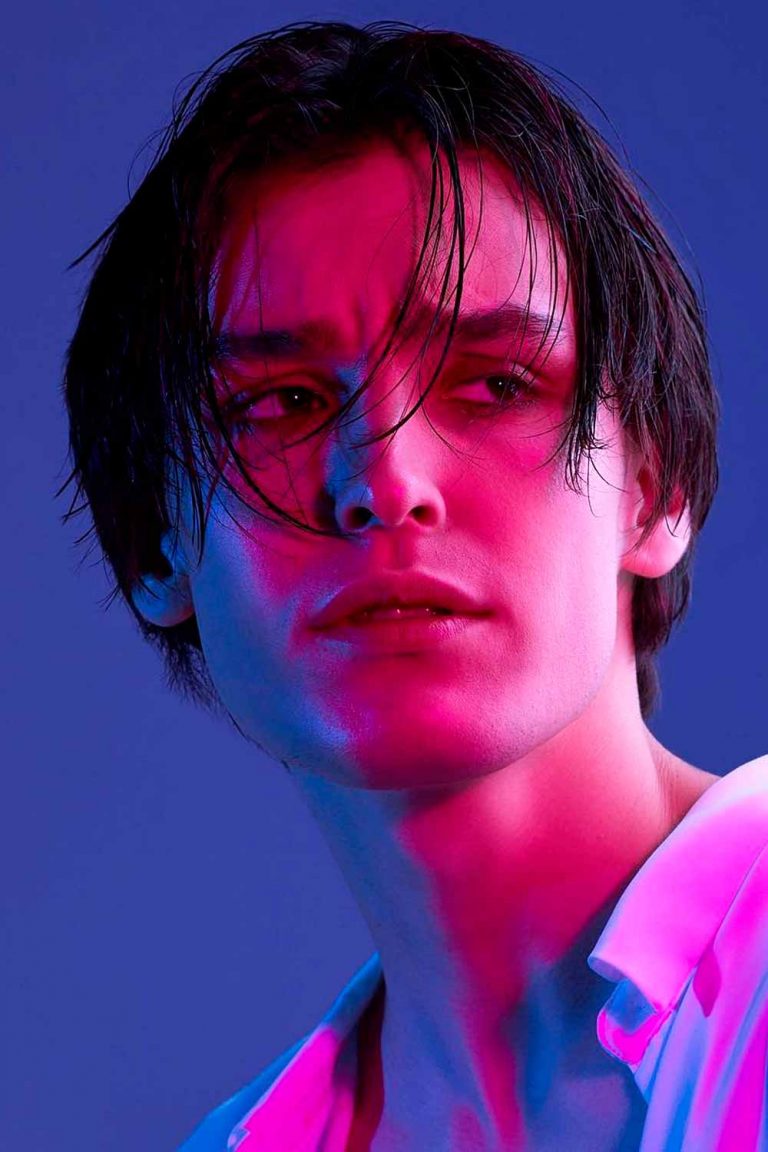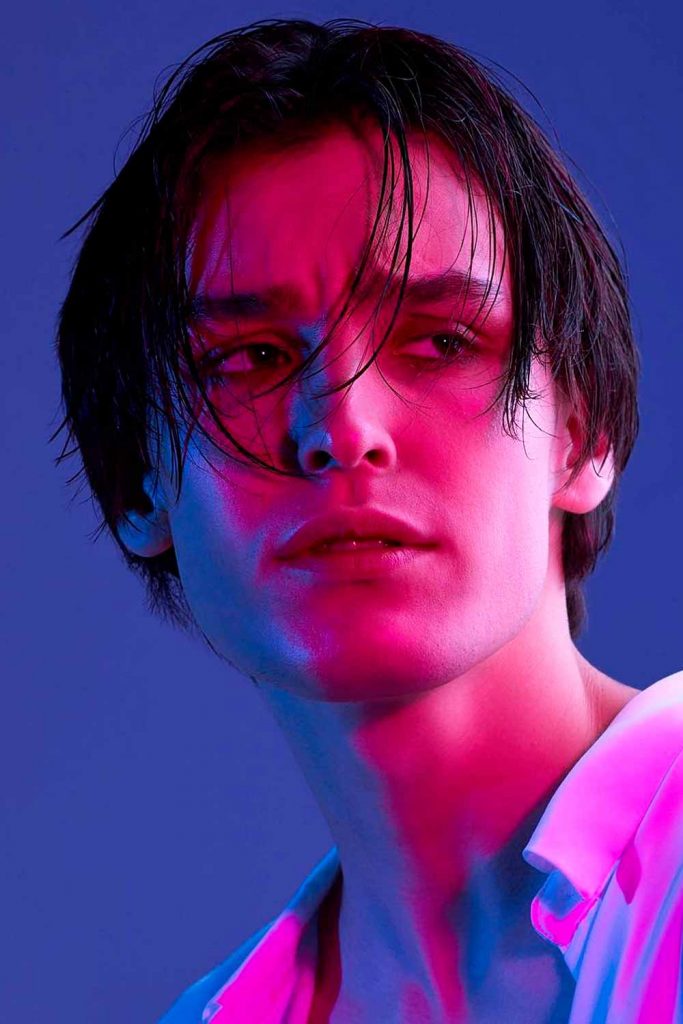 Source: @cut_and_color via Instagram
Ash Blonde Androgynous Haircuts
To have all eyes on you, you can play around not only with the cut but also with the color of your hair. Ash blonde is a great color option for nonbinary haircuts. On the one hand, it is eye catching and striking. And on the other hand, in case you decide to switch it up for a bolder and brighter hair color, you already have a perfect base that provides you with an ultimate color payoff.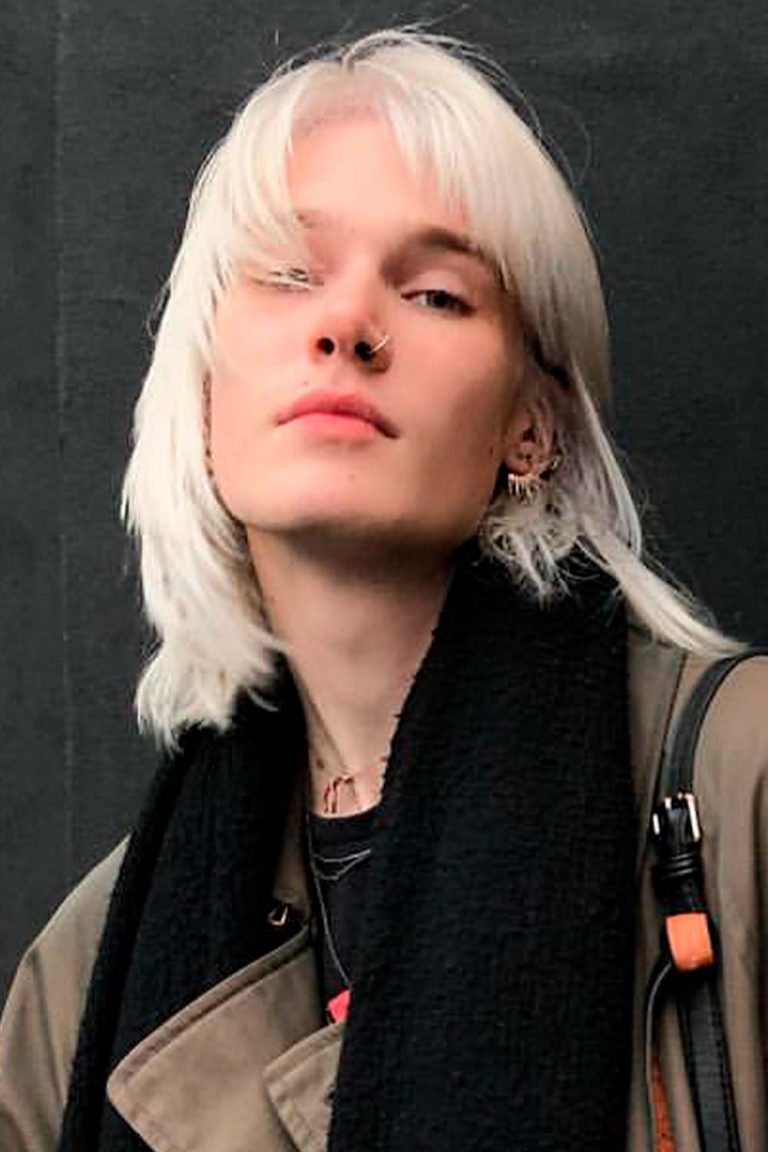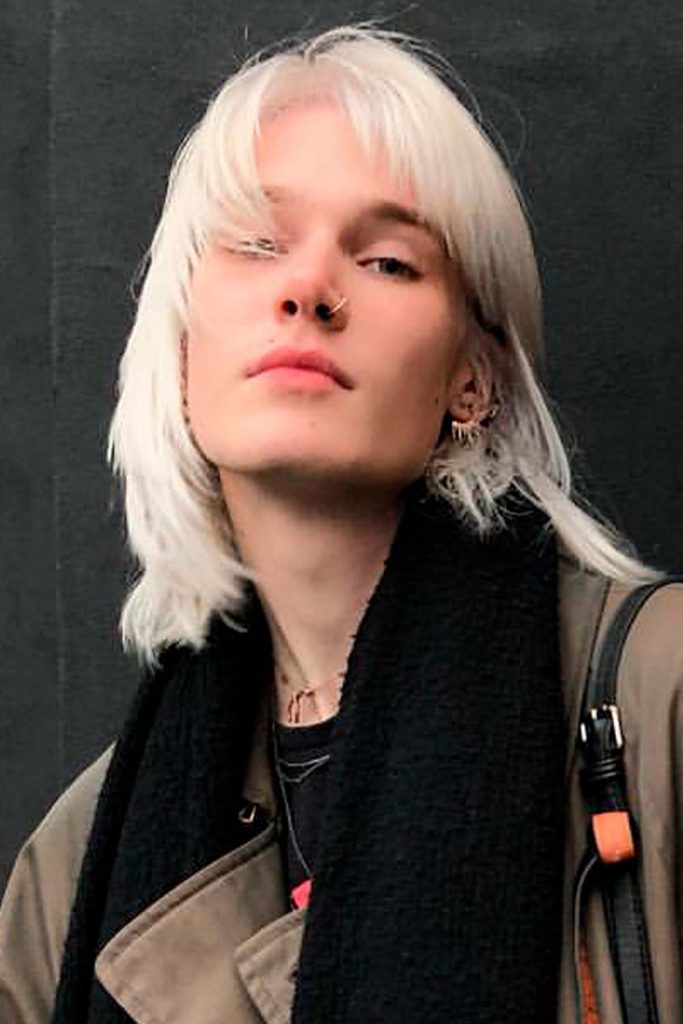 Source: @cut_and_color via Instagram
With these androgynous haircuts, you are bound to look your best. And do not hesitate to experiment with your hair look, trying out new cutting, styling and coloring techniques. Remember there is always room for your imagination and self expression. So, do not limit them.
FAQs
What makes a haircut androgynous?
There are certain features that are generally considered feminine or masculine. Androgynous hairstyles have both of them more or less equally. Gender neutral haircuts often include a pixie, a bob, an undercut, a fade, a mohawk or any other short haircut.
What is the most androgynous haircut?
Arguably, the most androgynous haircut is the French bob. This nonbinary haircut does not have distinct features of men or women cuts. As it finishes above your chin level, it allows you to show off your jaw, thus making it look more chiseled.
REFERENCES: