If you want to hop on the fluffy hair trend, this is your golden hour. Not sure where to begin? We will give you a jump start. Fluffy hairstyles come in many shapes, lengths, and textures. So, everyone is guaranteed a look to match their taste and preferences. We have done the job for you and picked out the most head-turning fluffy hairstyle ideas that will inspire your next hair look. So, make sure to study our guide carefully.
*We may earn money from affiliate links on this page. Please check out our disclosure policy for more details.

Short Fluffy Hair
If you do not want to spend much time styling your ample locks, then a fluffy short hair style is your way to go. The look can be achieved with the help of a blow dryer. For an ultimate result, you should not only dry your hair upside down but also pull the strands outward using a round brush and secure everything in place with a hairspray.
Source: @sergeyshapochka via Instagram
i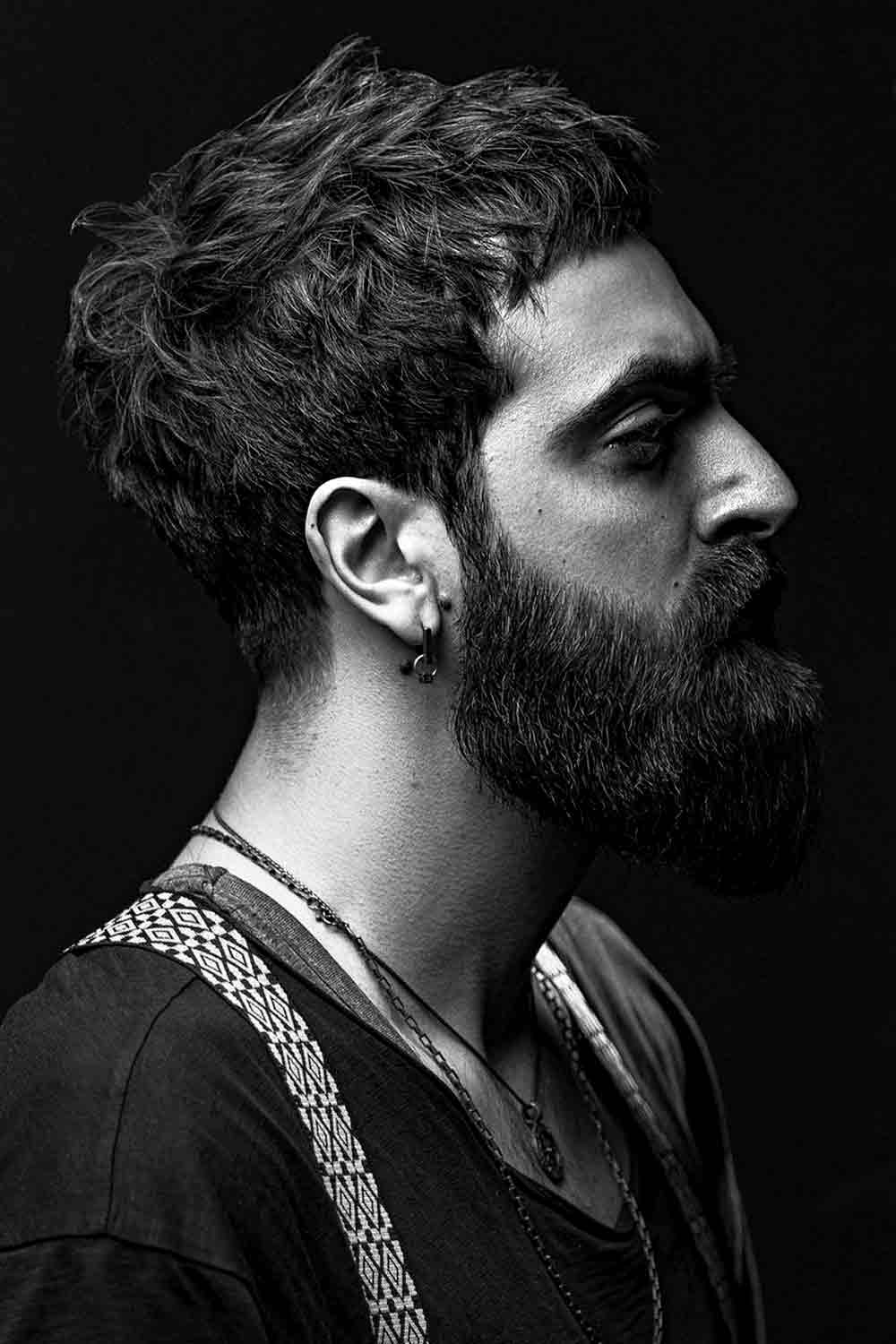 Source: @andrewdoeshair via Instagram
i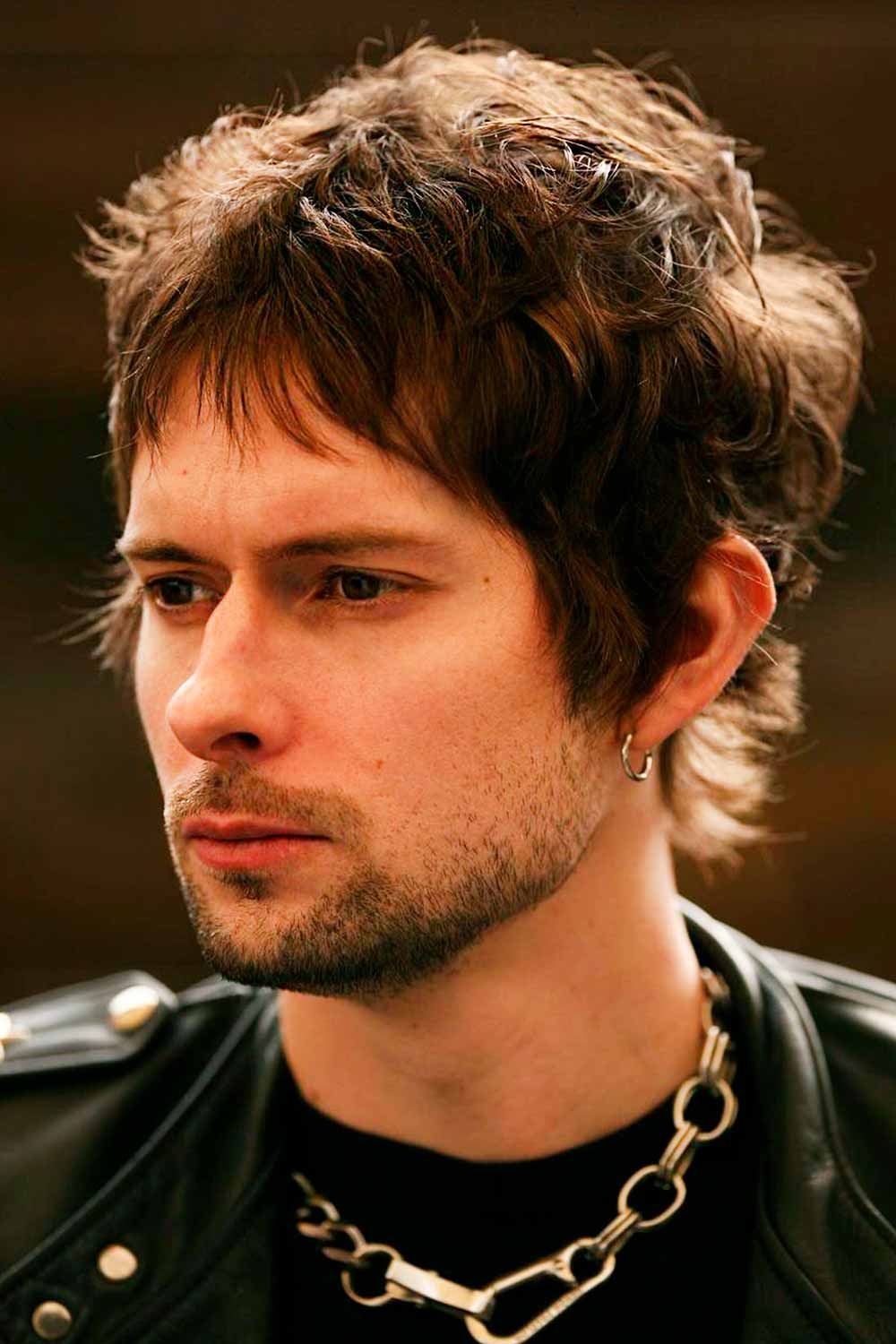 Source: @sergeyshapochka via Instagram
i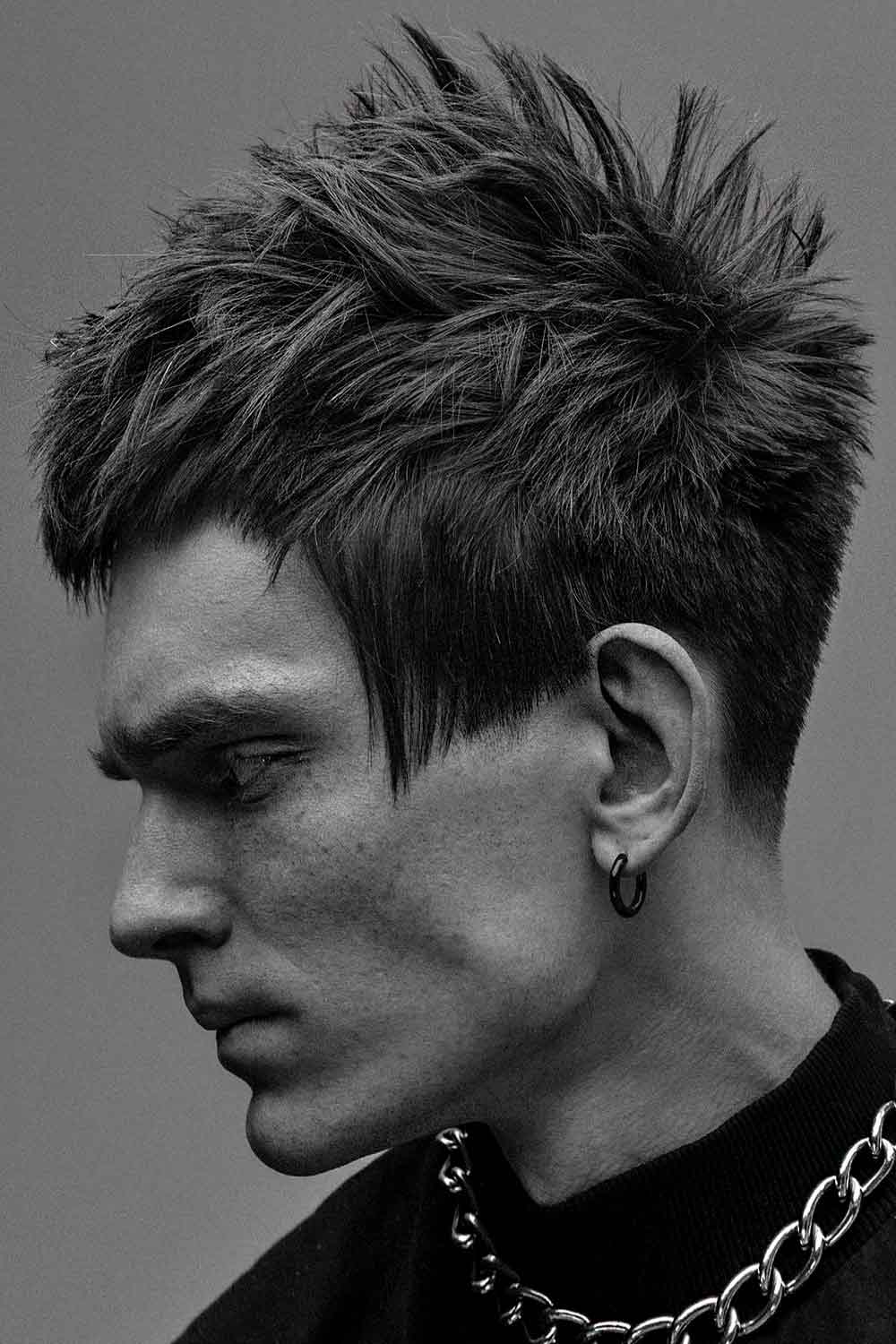 Source: @andrewdoeshair via Instagram
i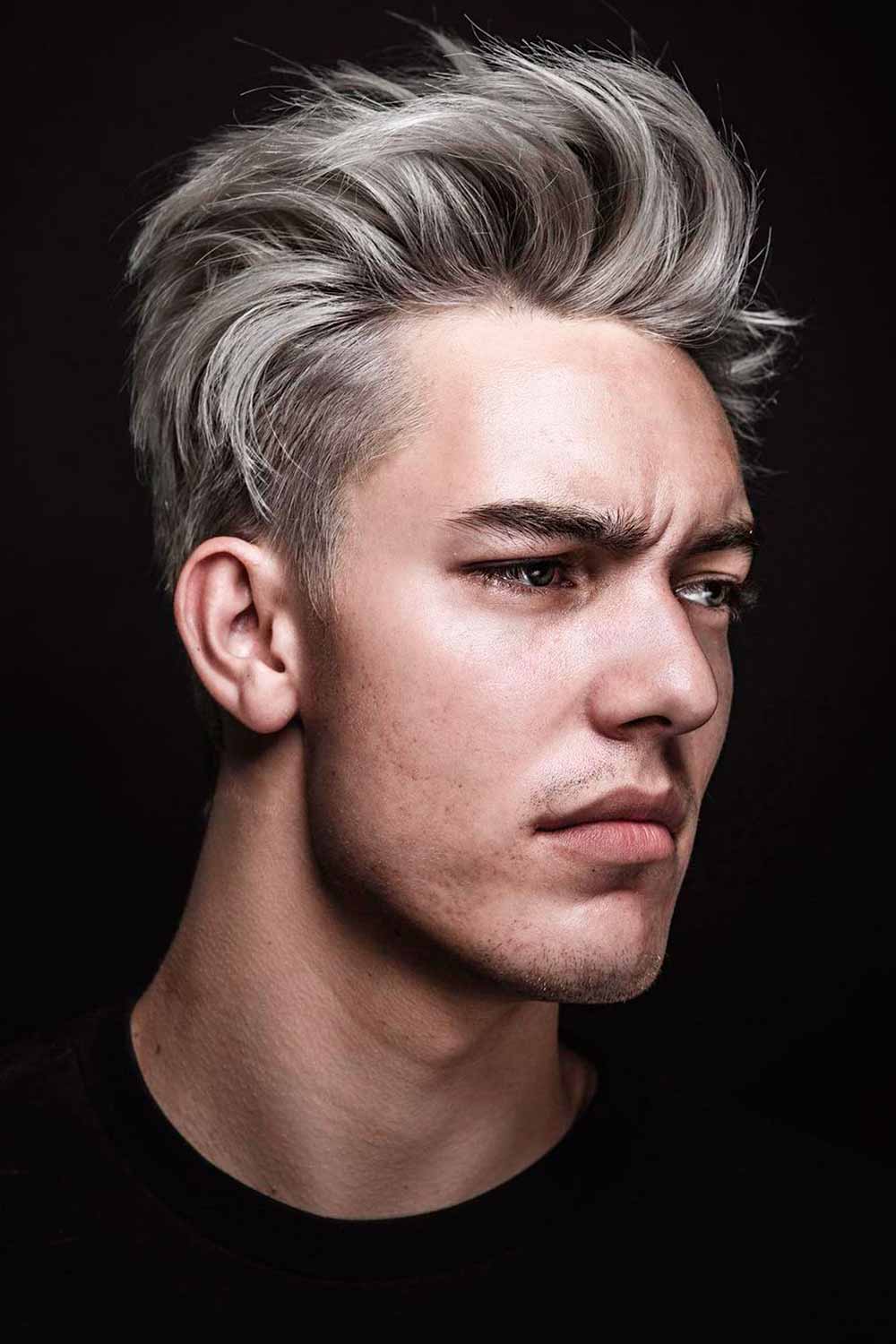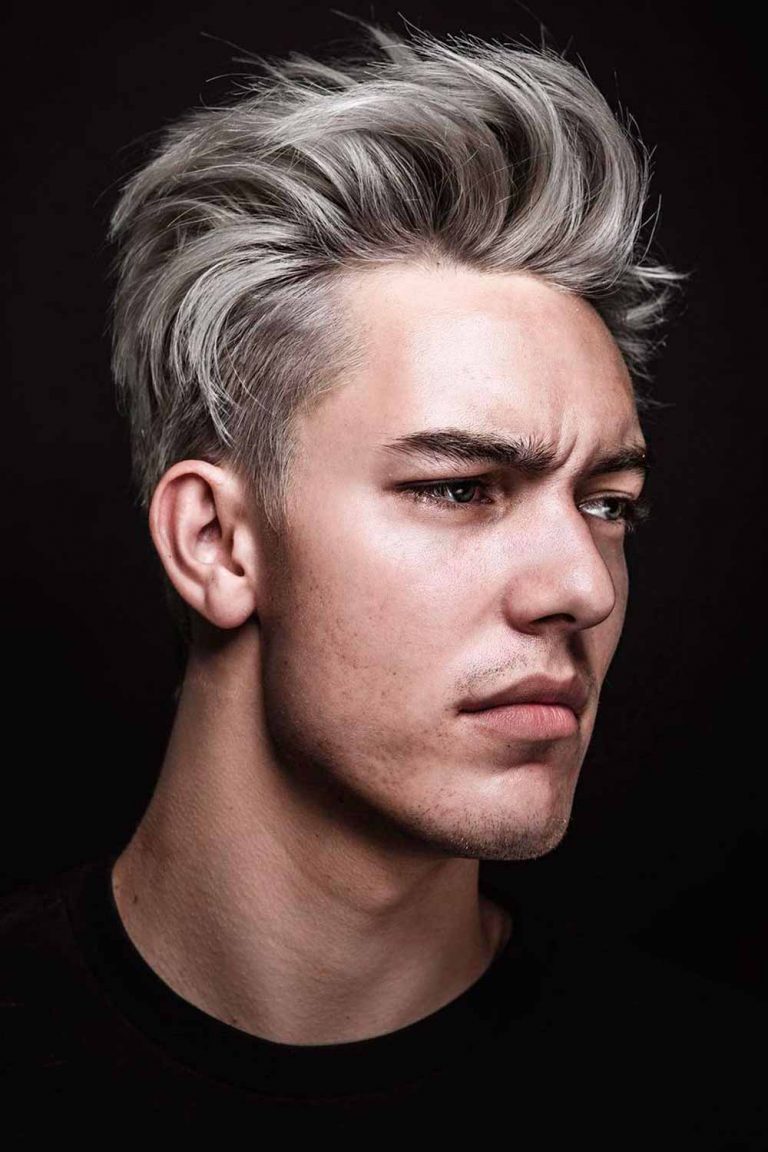 /
Medium Fluffy Hair Cut
Cannot choose between long and short fluffy haircuts? A mid length emo fluffy hair is your way to go. One of its main benefits is the ease of styling and maintenance. What is more, you can nail the look no matter your hair type.
Source: @sergeyshapochka via Instagram
i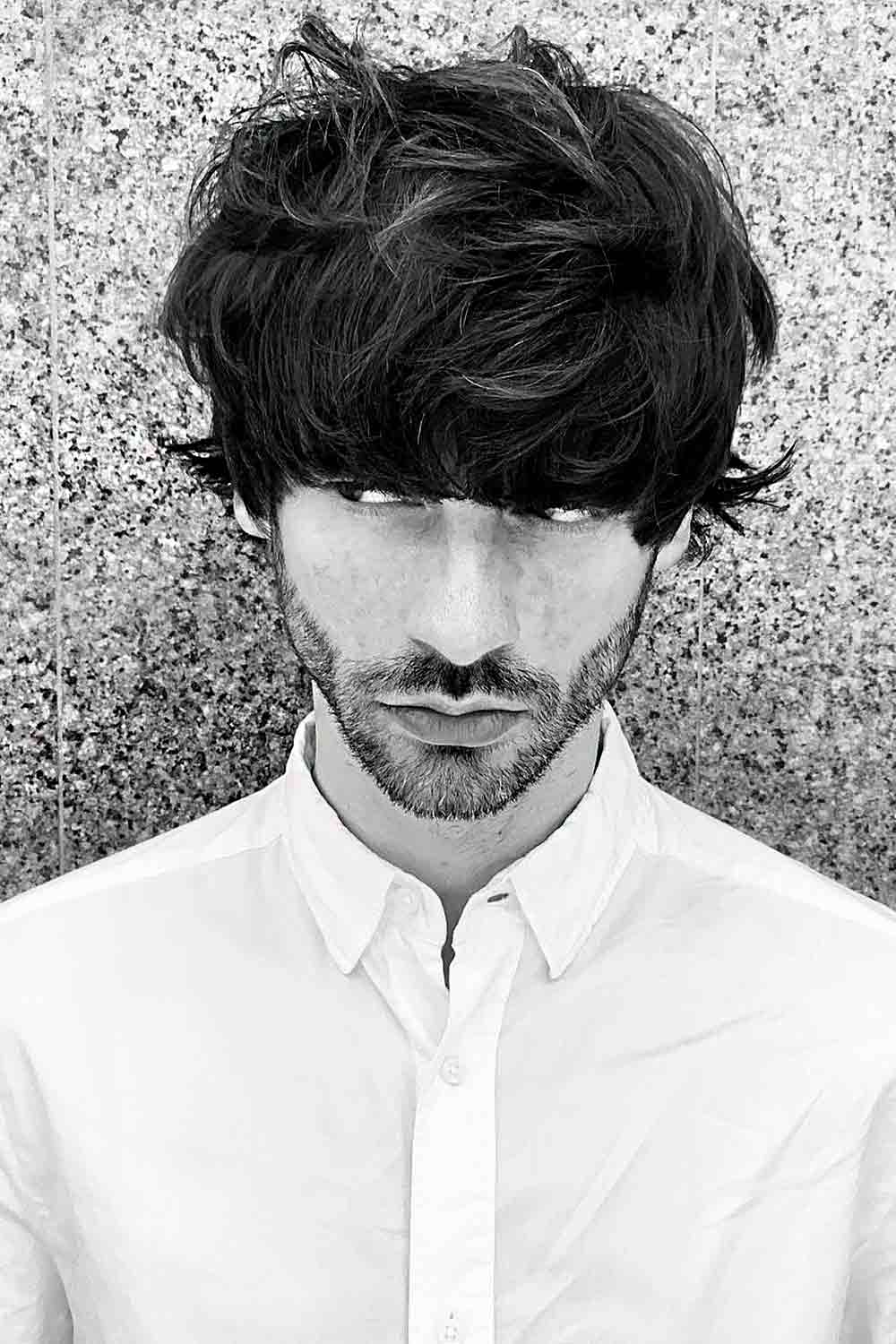 Source: @sergeyshapochka via Instagram
i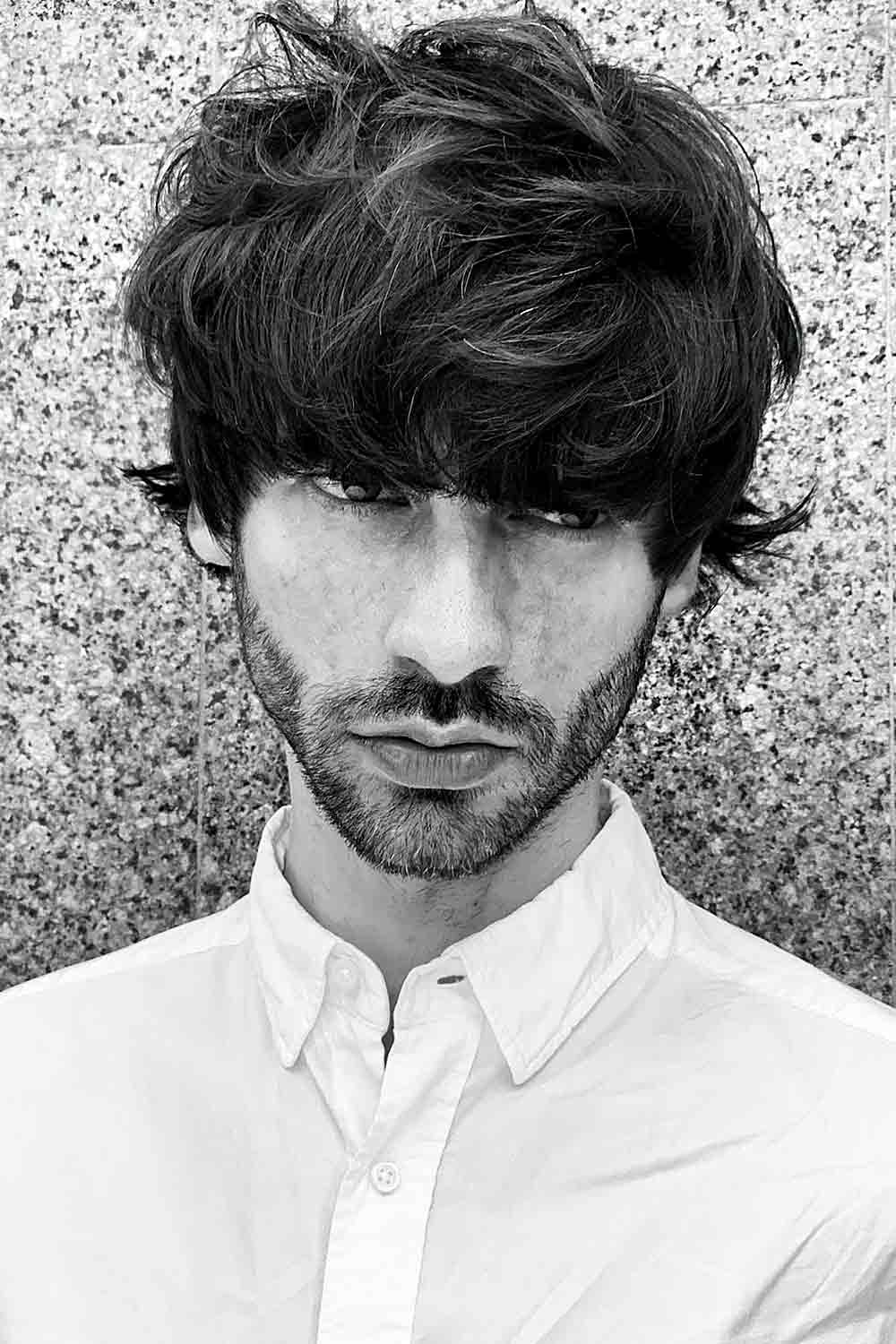 Source: @sergeyshapochka via Instagram
i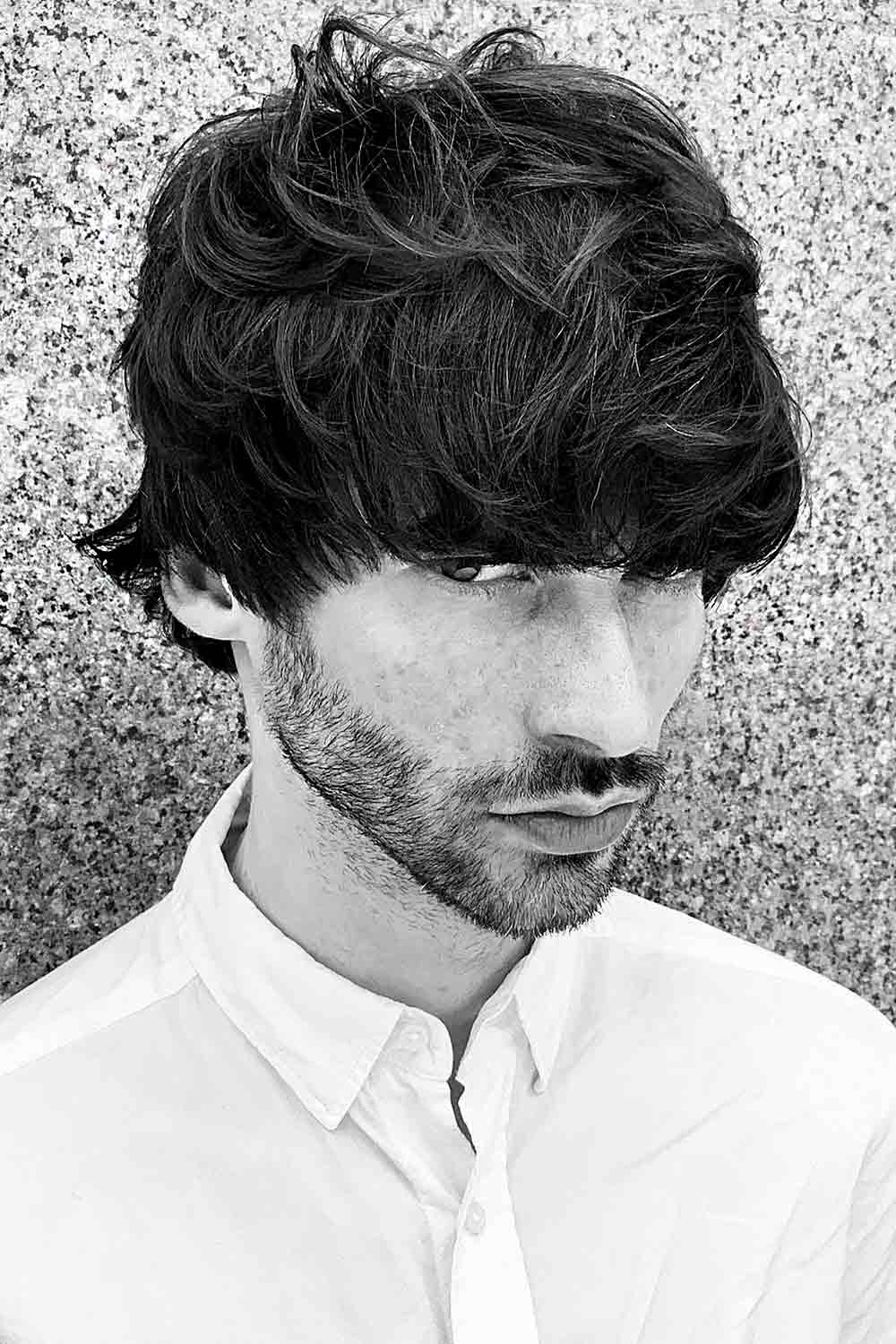 /
Fluffy Curly Hair
A fluffy curly hair boy style has a romantic charm to it. So, going for it guarantees that you will make everyone stand in awe of your hair type look. For additional emphasis, apply a texturizing hair product to your curls.
Source: @andrewdoeshair via Instagram
i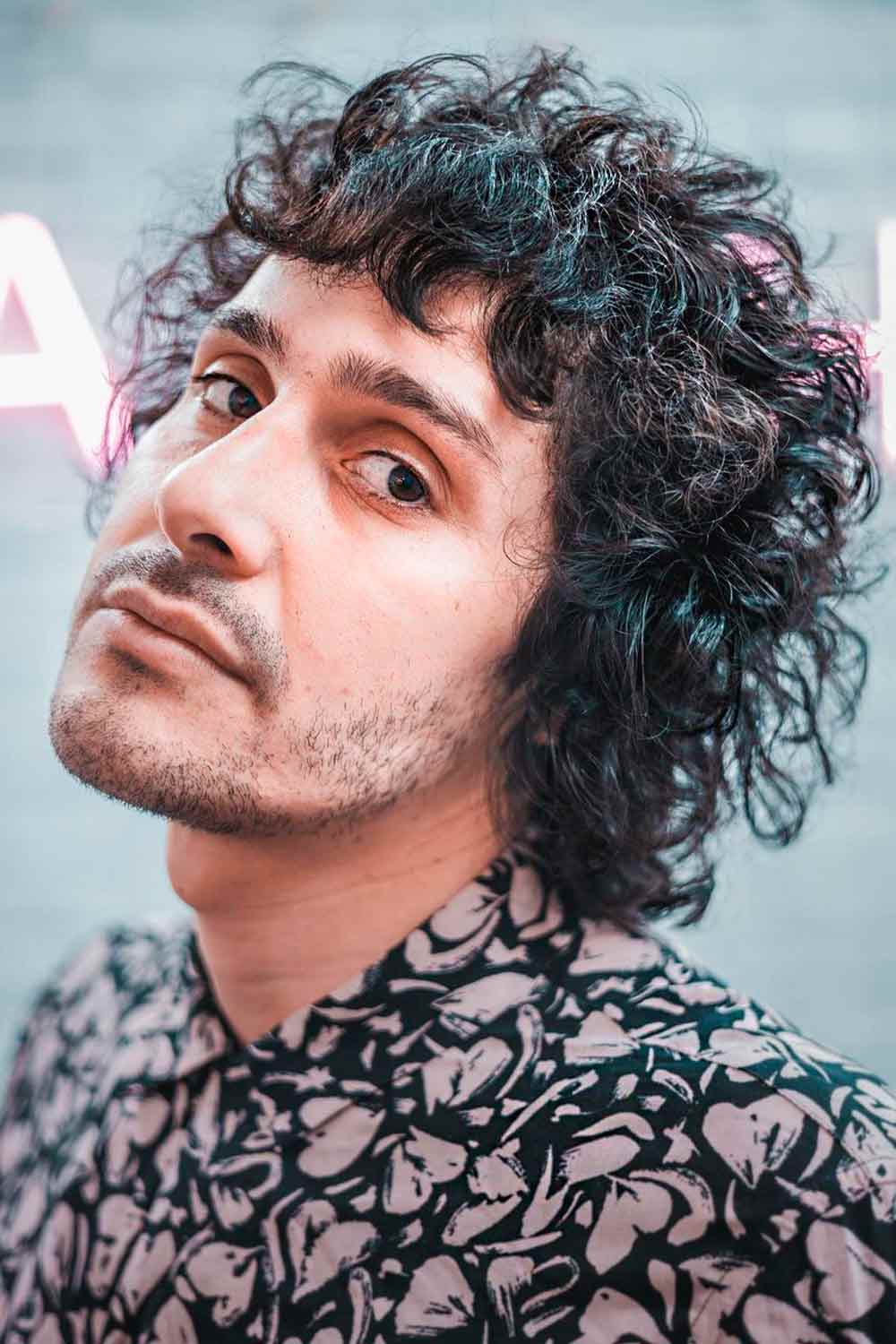 Source: @iisakkinummi via Instagram
i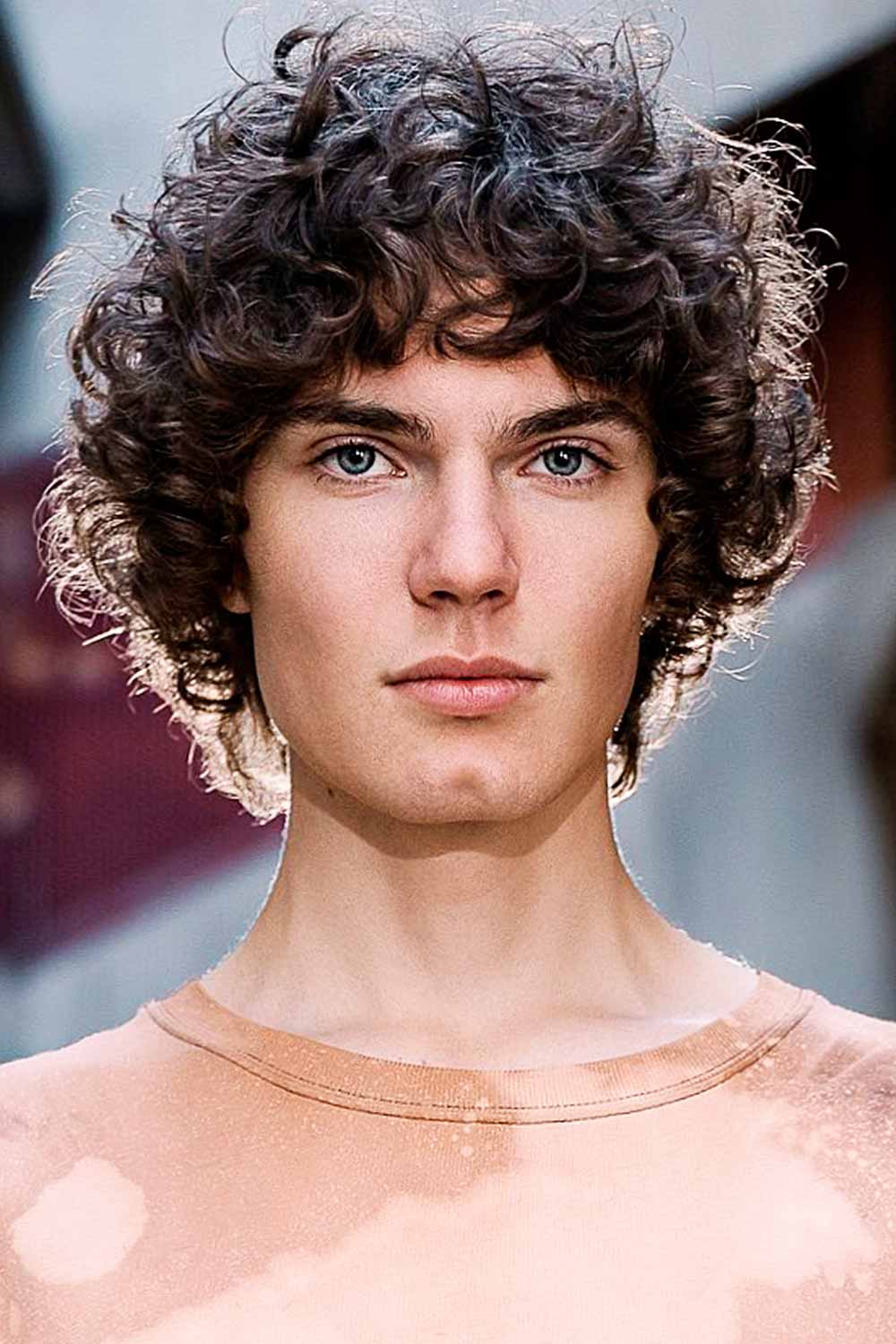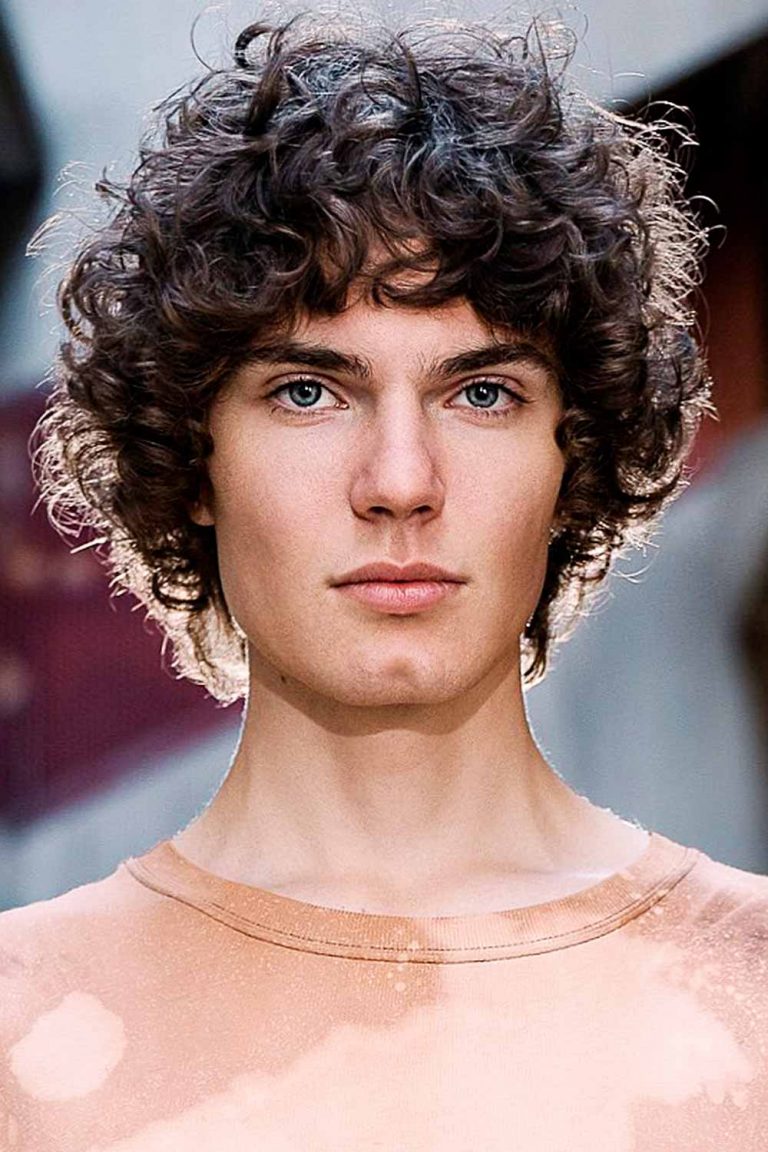 /
Fuffy Middle Part
Getting a fluffy guy hair style does not mean that it will be sticking out in every direction. This hairstyle can look elegant and sophisticated. For this, you may simply divide your alt fluffy hair with middle part hair men and apply a texturizing product to make your locks more defined.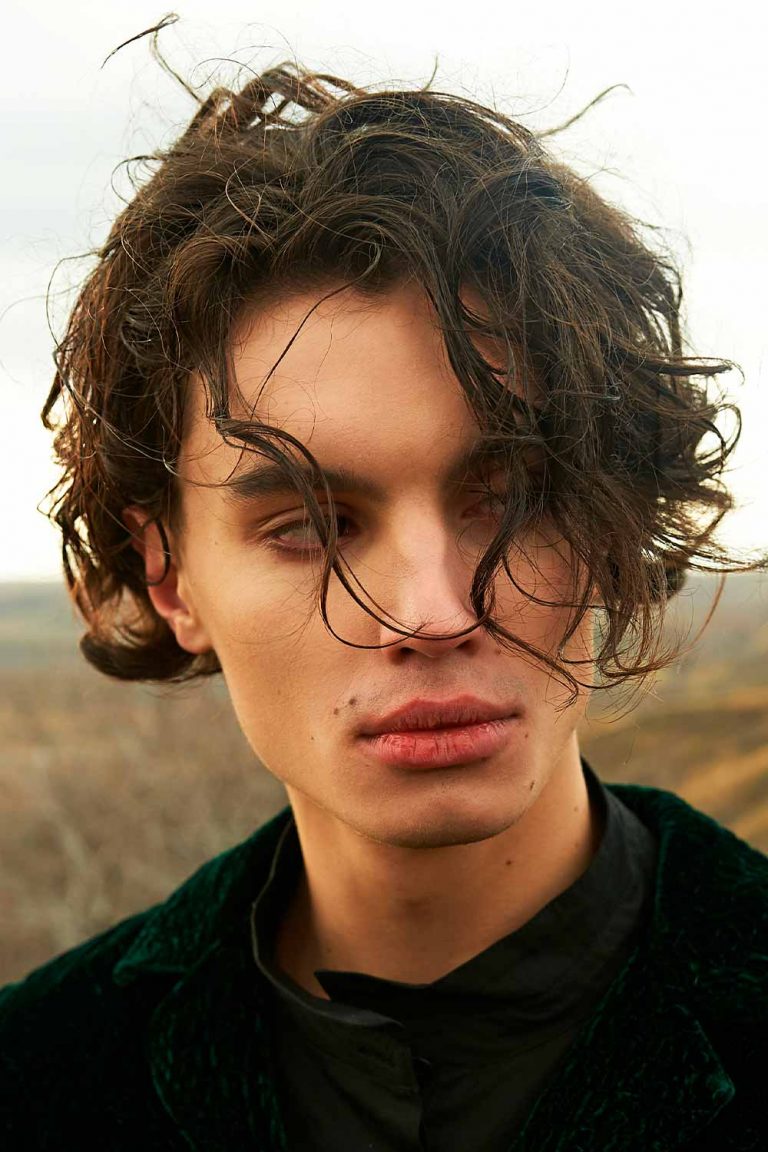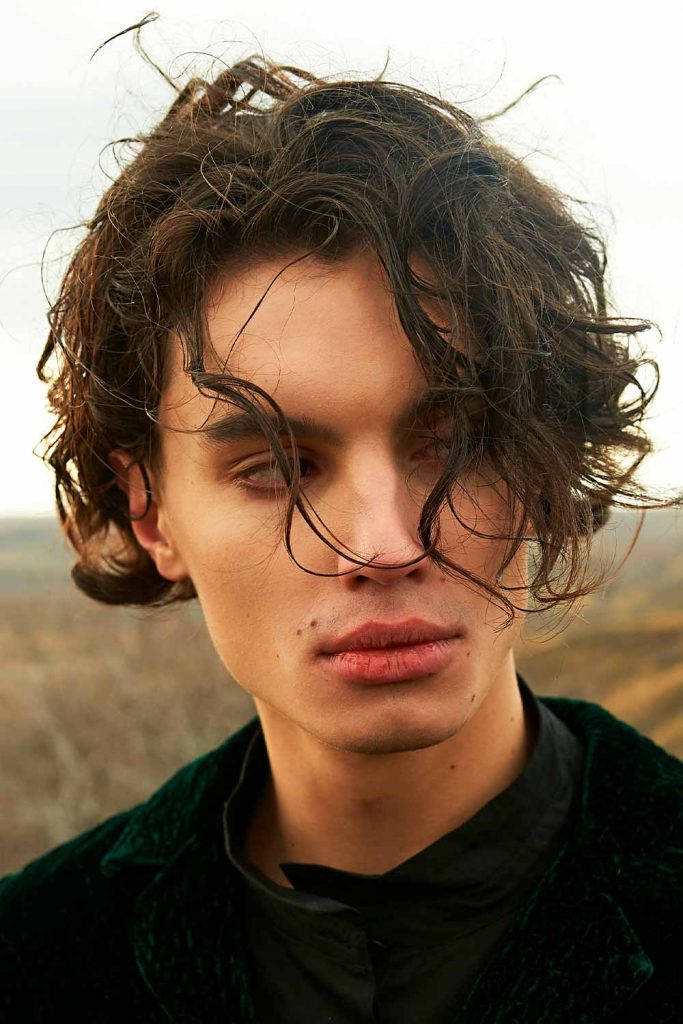 Tapered Fluffy Boy Haircuts
In case an all-out fluffy boy hair cut is too impactful for you, tapering is your way out. By taking off some hair from the sides and back, you will kill two birds with one stone. On the one hand, your hair will seem neater and cleaner. On the other hand, it will be much easier to maintain.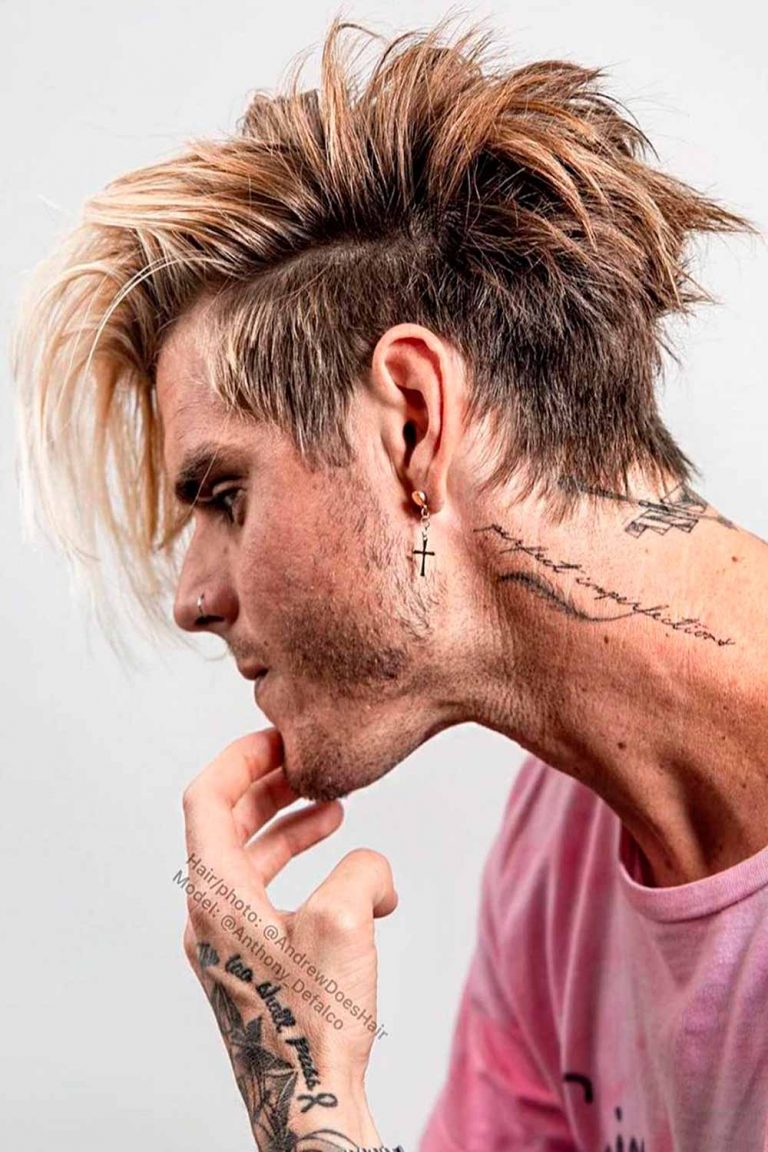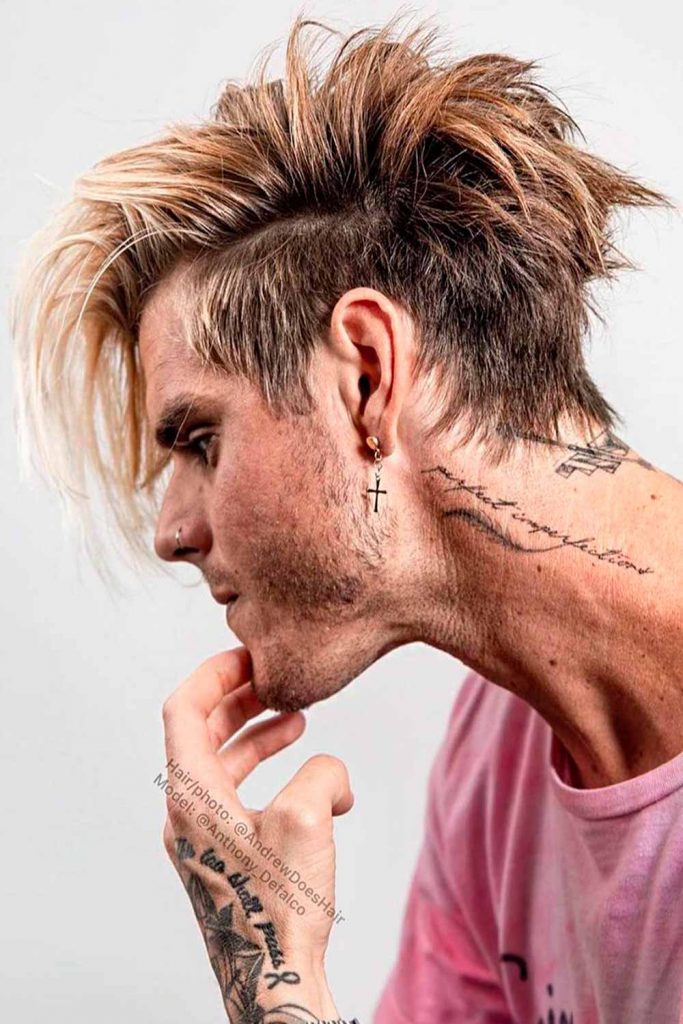 Source: @andrewdoeshair via Instagram
Brown Fluffy Hair
A brown fluffy hair boy style is bold and edgy. In case your natural hair color lacks deep brown pigment, you can resort to temporary or even permanent hair dyes. Fluffy brown hair comes out so pronounced that there is no need for extra accents. It will be the focal point of the whole look.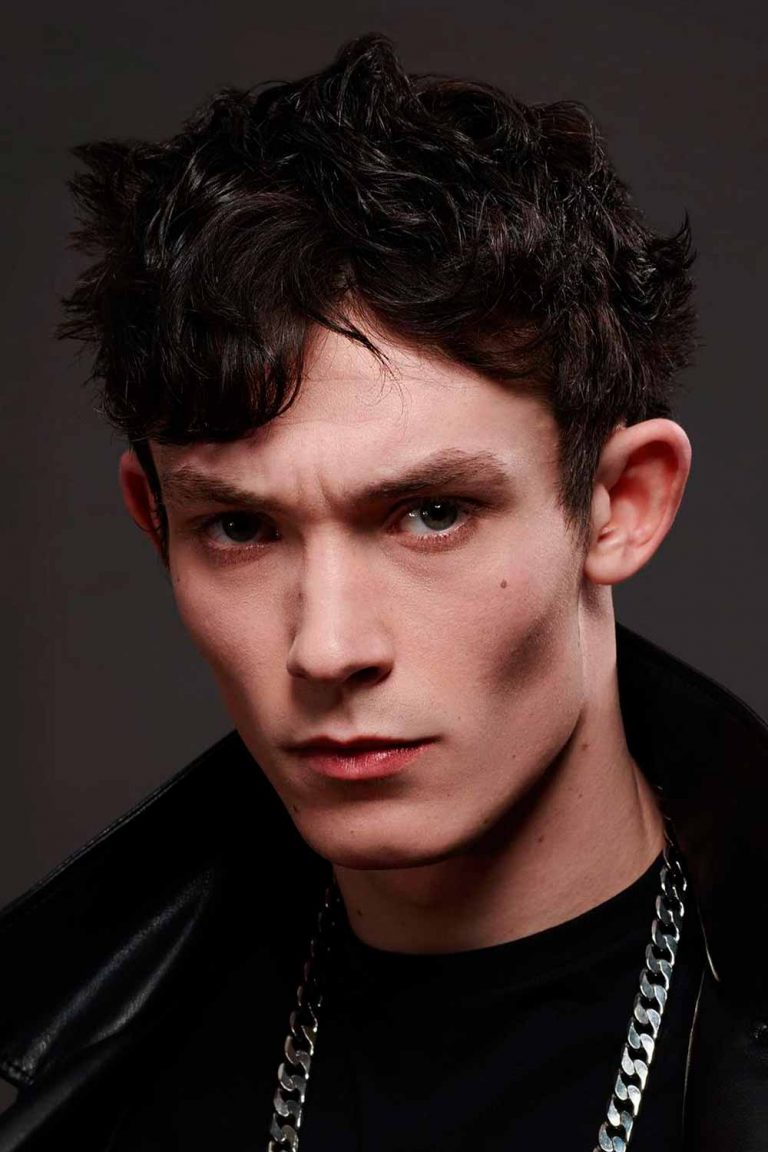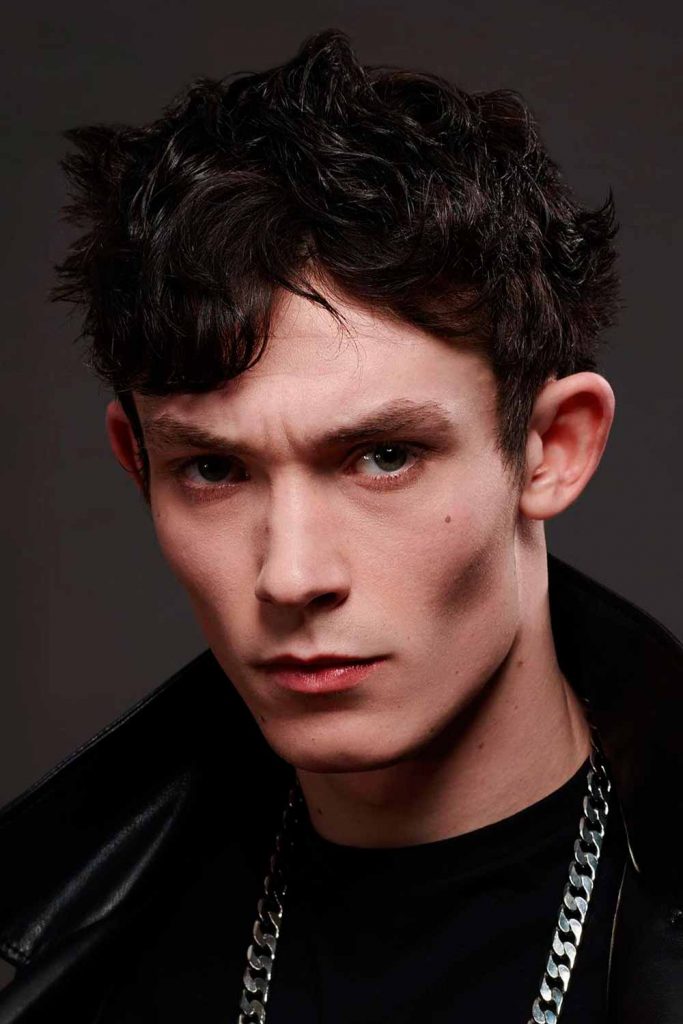 Source: @dexterdapper via Instagram
Blonde Fluffy Hairstyles With Bangs
How to make hair fluffy and cute? Add bangs to your hairstyle. Also, a blonde hair color will give your appearance a charming feel. As such, with this cute fluffy hair boy style, you are guaranteed a place in the spotlight.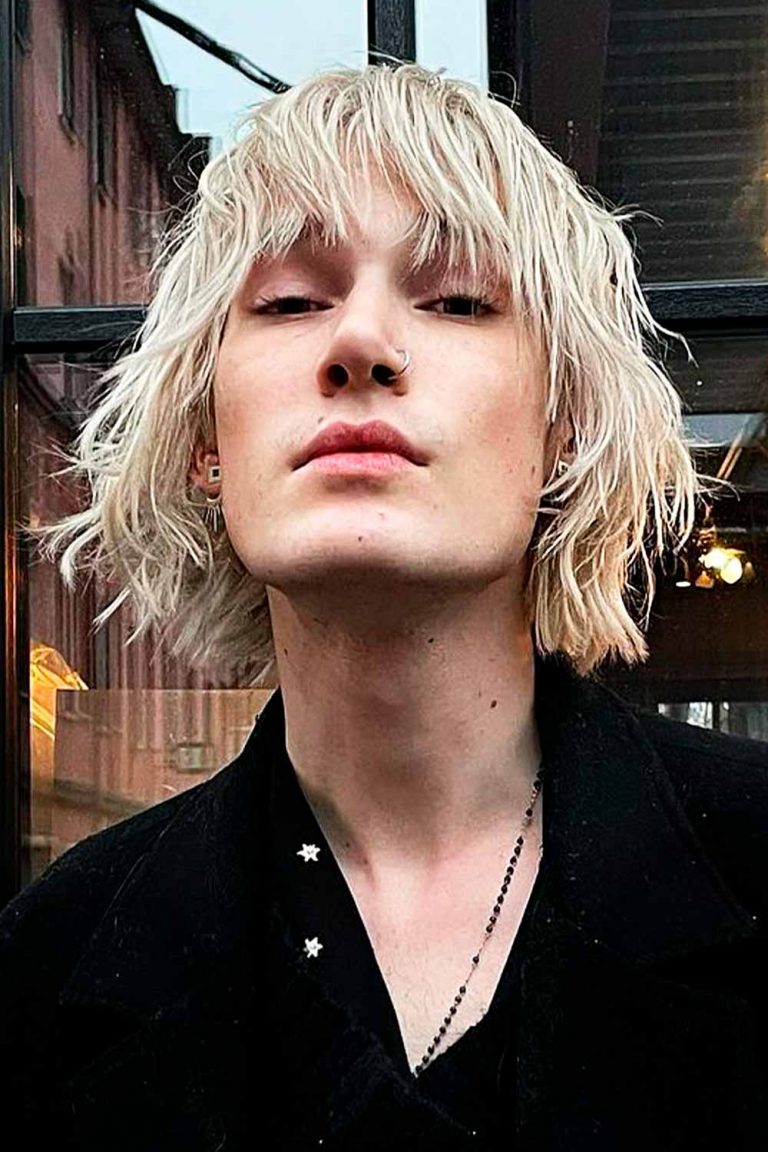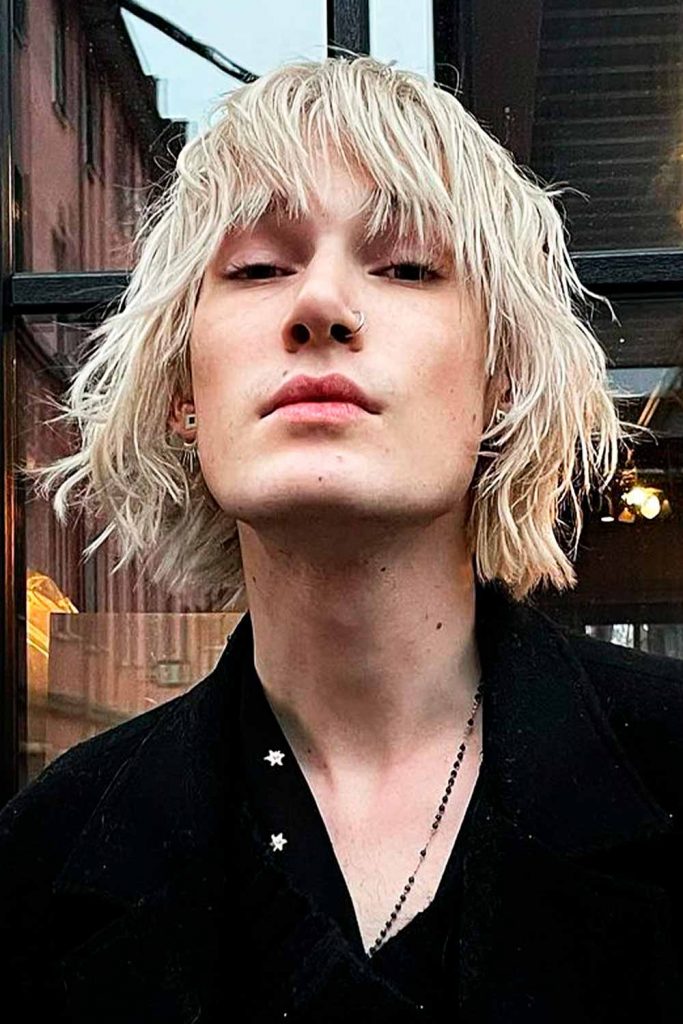 Source: @cut_and_color via Instagram
Fluffy Haircuts Faded Sides
You cannot spoil a haircut with a fade and fluffy alt boy hair is no exception. Faded sides will take the fluffy top to the center of attention. So, there is no need for intricate styling, which makes a fluffy alt hair fade your sure bet.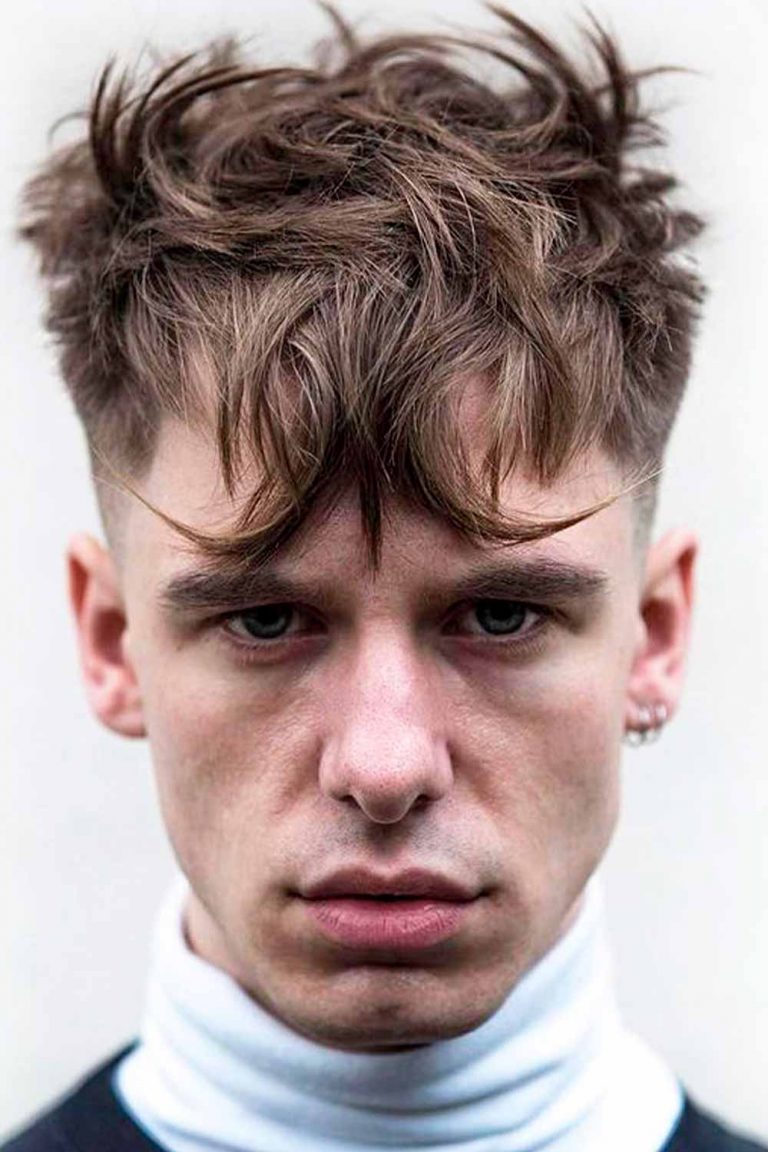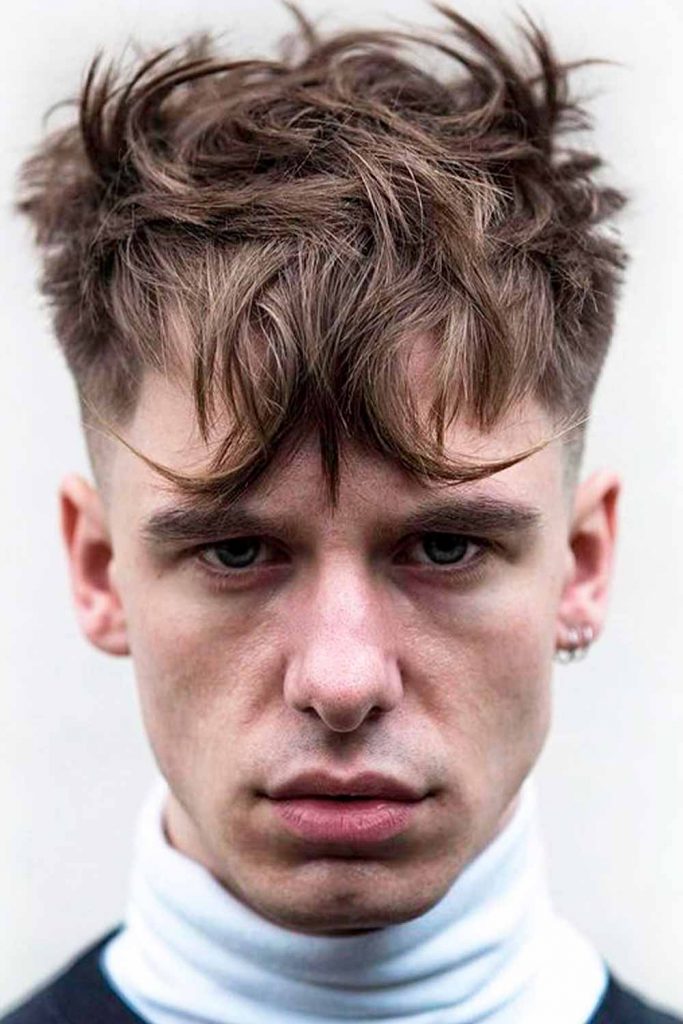 Source: @r.braid via Instagram
Mullet Fluffy Hair Style
Although fluffy emo hair is rising in popularity, it does not mean that other trendy hairstyles have gone into oblivion. A mullet is still very much in fashion. That said, feel free to combine these two popular haircuts in one look.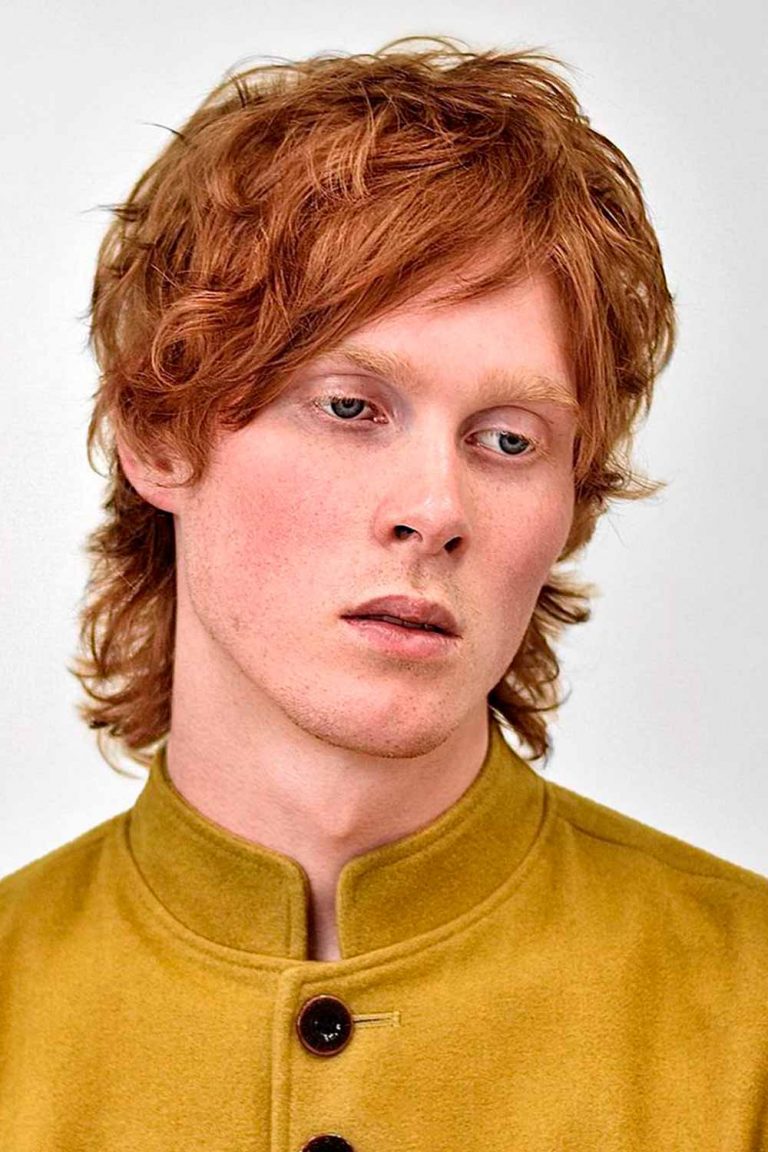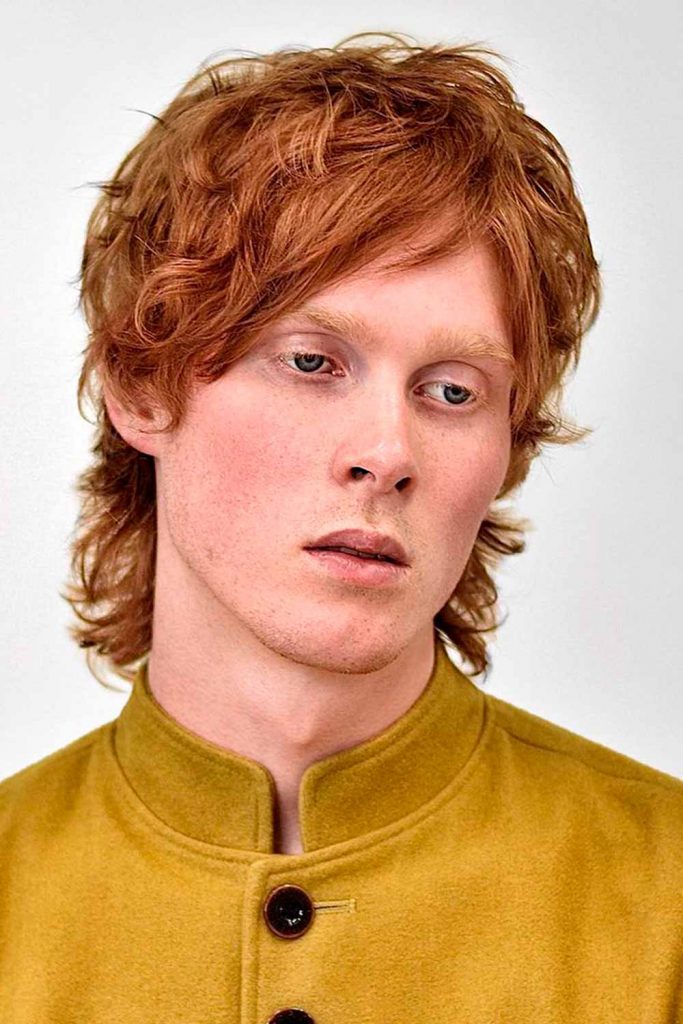 Source: @iisakkinummi via Instagram
Shaggy Hair Men
Shag is also extremely popular at the moment, which makes it a perfect company for boy fluffy hair. Slightly messy and disheveled strands add an effortless touch to your shaggy hairstyle, so you can never go wrong with this combo.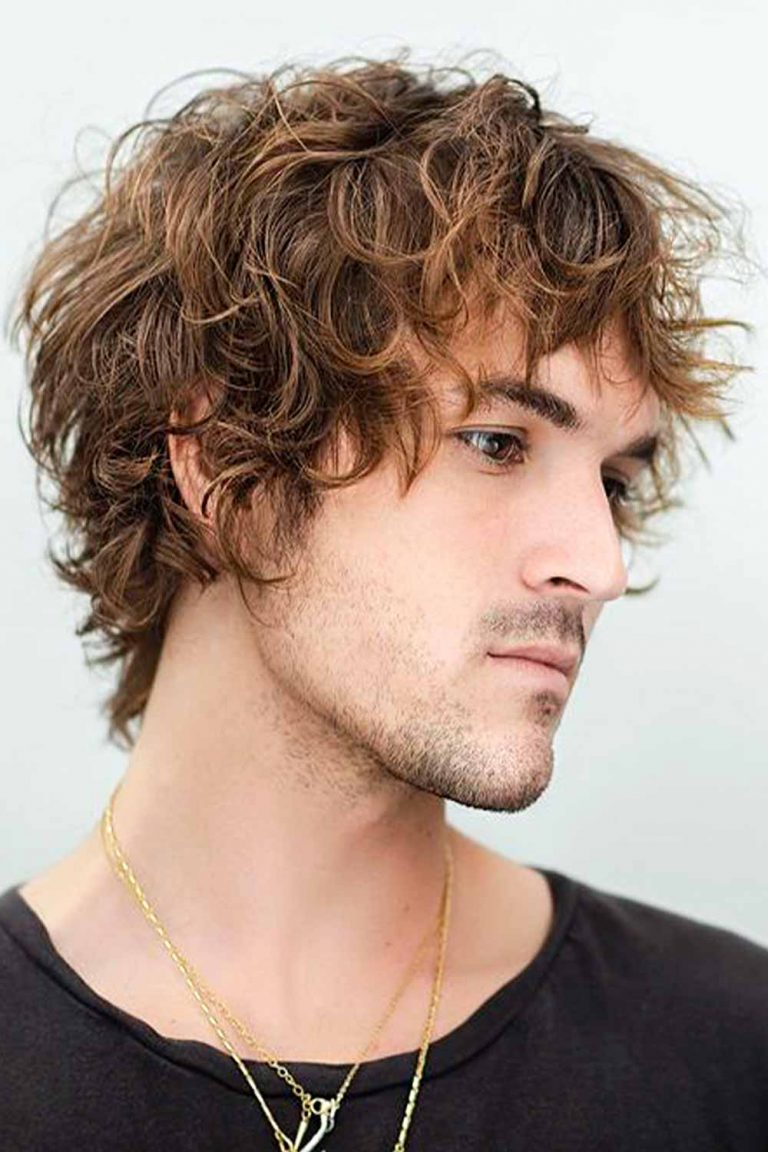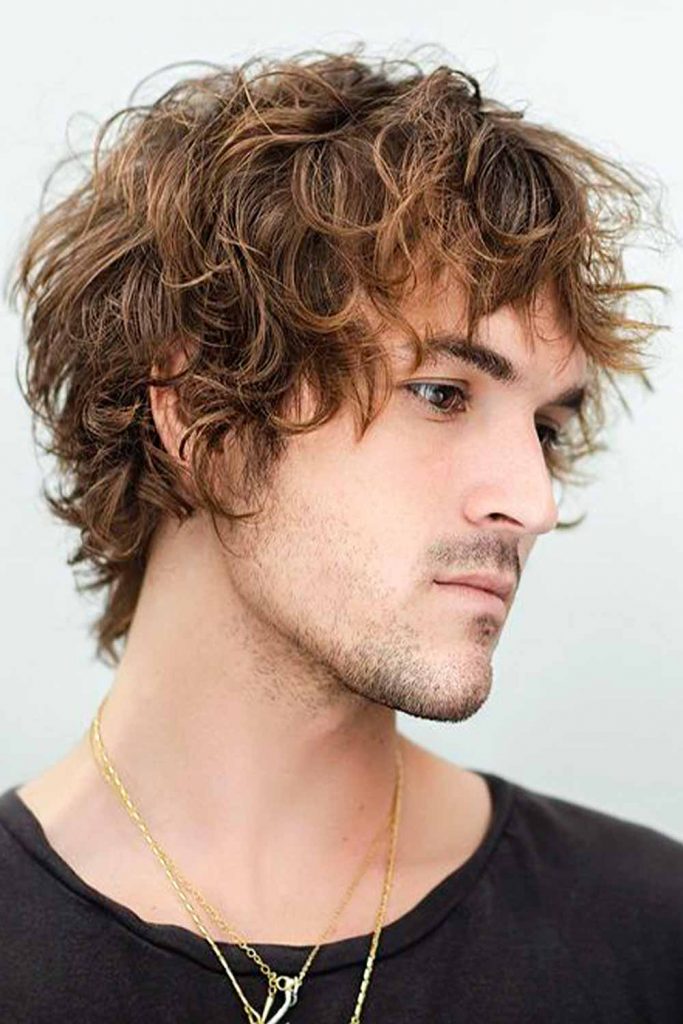 Source: @andrewdoeshair via Instagram
Emo Fluffy Short Hair
Although the emo subculture has not made a complete comeback, some of its features have, including hairstyles. Yet, they have undergone a certain transformation. You can now see pretty many emo boys with fluffy hair who decided to ditch sleek emo bangs.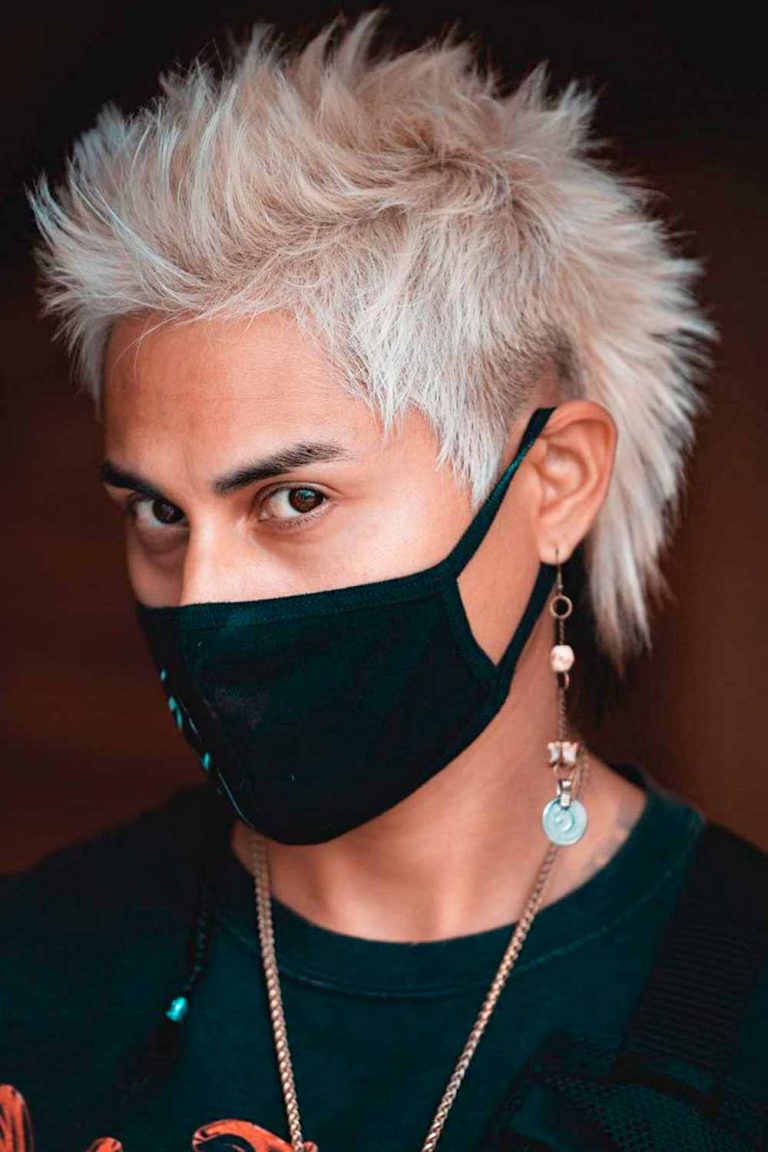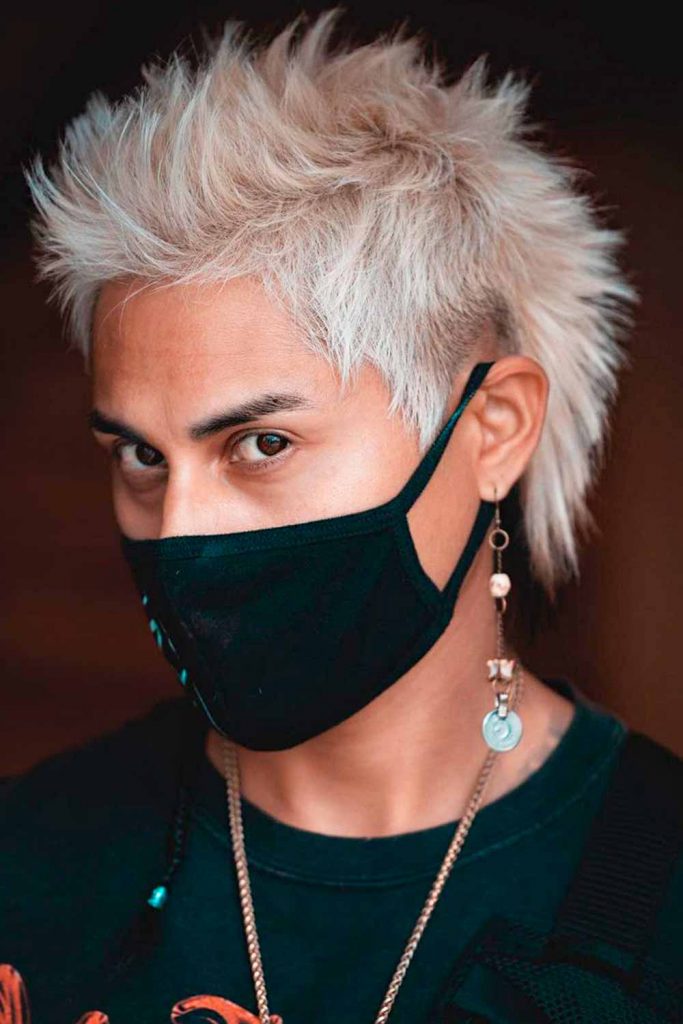 Source: @andrewdoeshair via Instagram
Undercut Puffy Hair Men
Make your puffy hair stand out by complementing it with an undercut. This simple yet effective step saves you a lot of time in the morning that you would have to spend taming and styling your locks. Yet, make sure to visit your barber for upkeeps regularly if your hair grows quite fast.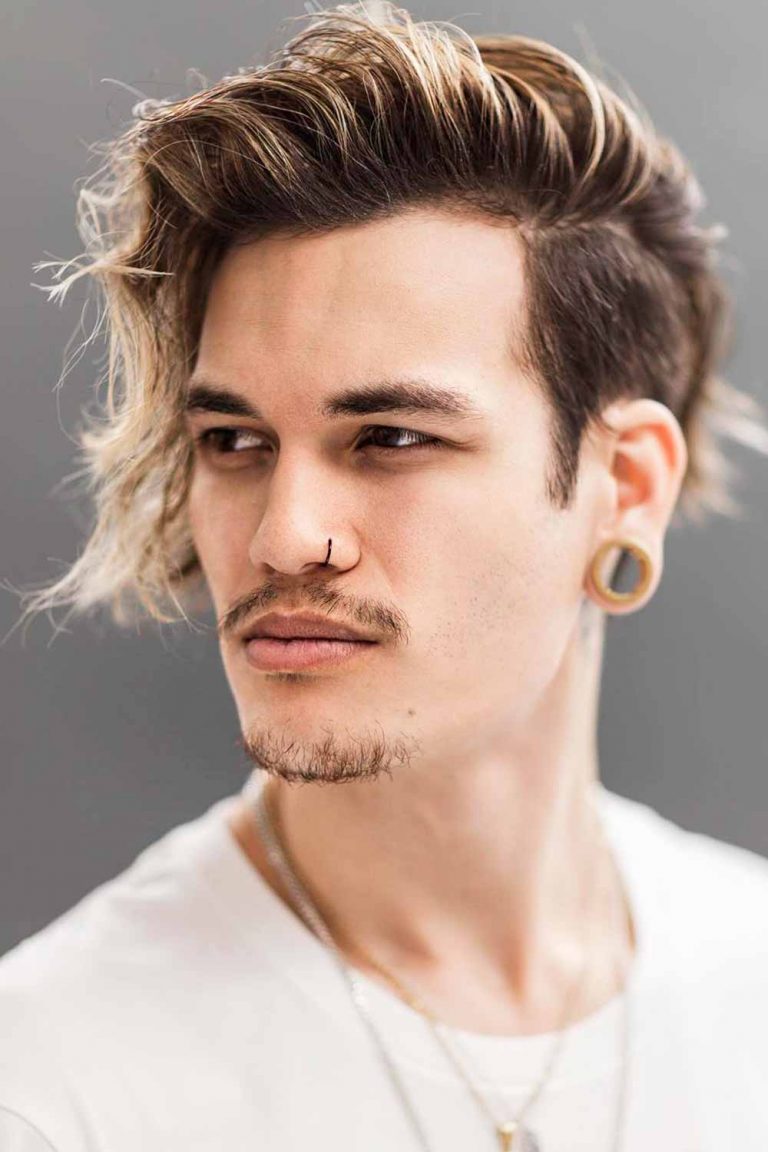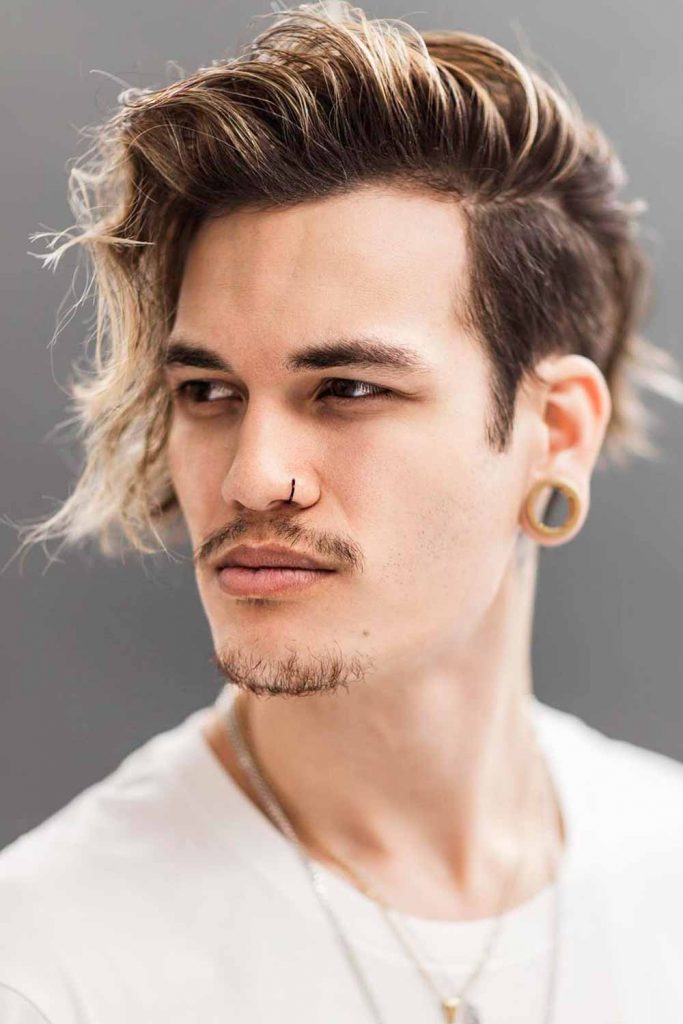 Source: @andrewdoeshair via Instagram
Bro Flow Fluffy Haircut
Still not sure how to make my hair fluffy? Start with a bro flow. This hairstyle has been on trend for quite a while now and even if it is not at the peak of its popularity, it has not lost its relevance. When it comes to hair texture and length, any hair type will work just fine for this alt fluffy hair flow.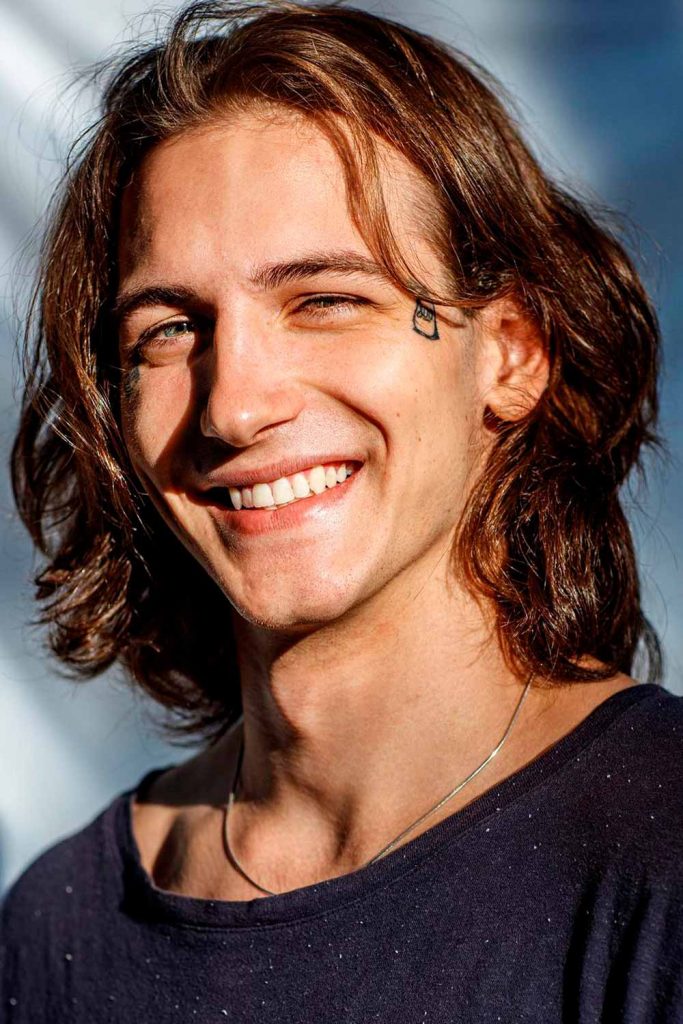 Source: @ilyaratman via Instagram
Long Fluffy Hair
For a long fluffy hair boy style, you will need to grow your hair for a while before getting the look. So, it does require some effort on your part. However, when you get the final result, you will realize that all your effort will be fully paid off with the tons of compliments you are going to collect.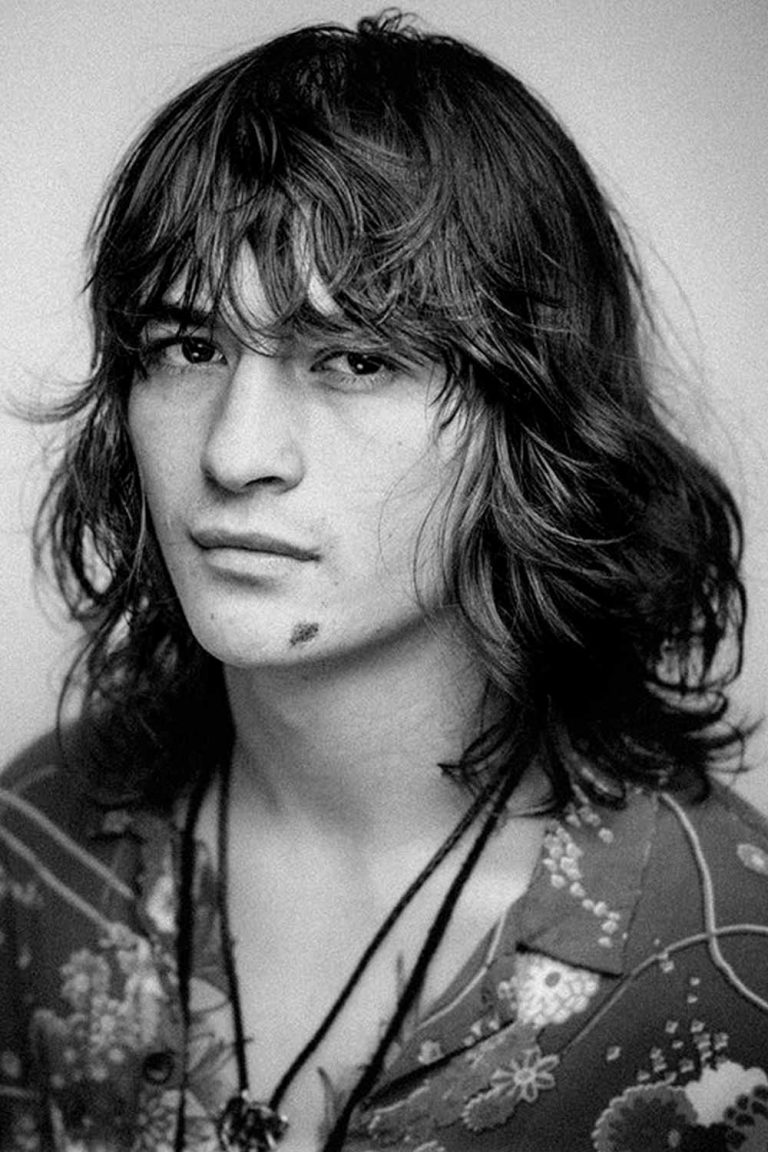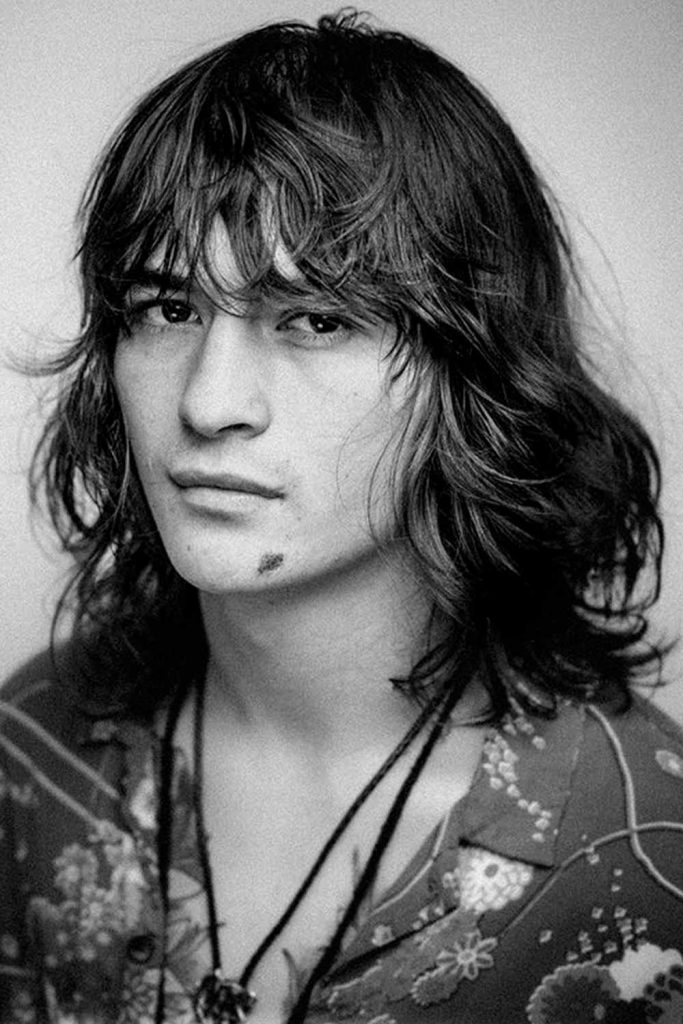 Source: @andrewdoeshair via Instagram
Straight Fluffy Hair
To style fluffy straight hair, you will need a hairdryer and a volume-boosting mousse. Also, for washing your locks, use hair products that will help you to achieve a more voluminous mane. Styling suggests bending your hair toward the front and blowing the hair dry in the outward direction.
Source: @a.nizhnick via Instagram
i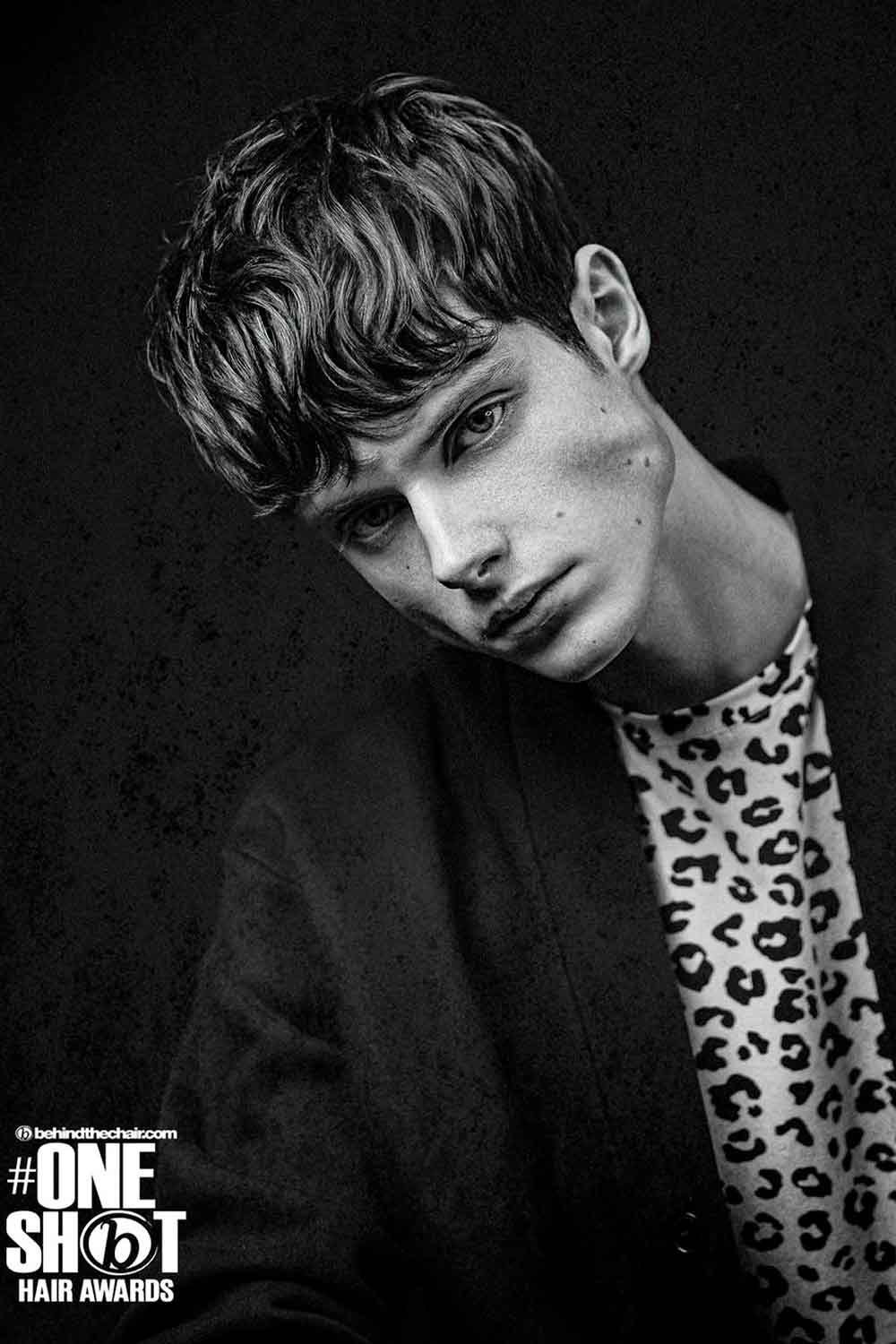 Source: @travbeachboy via Instagram
i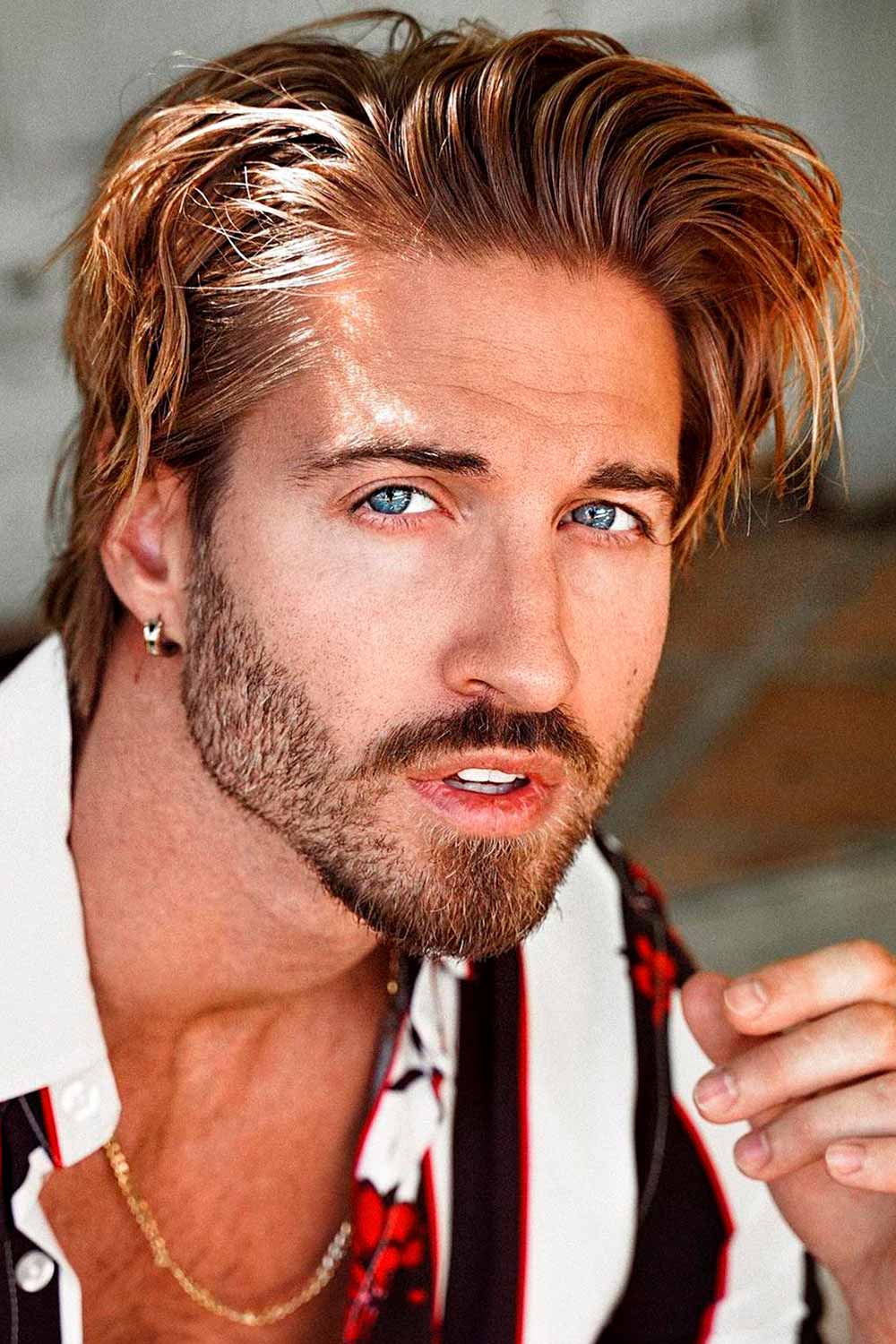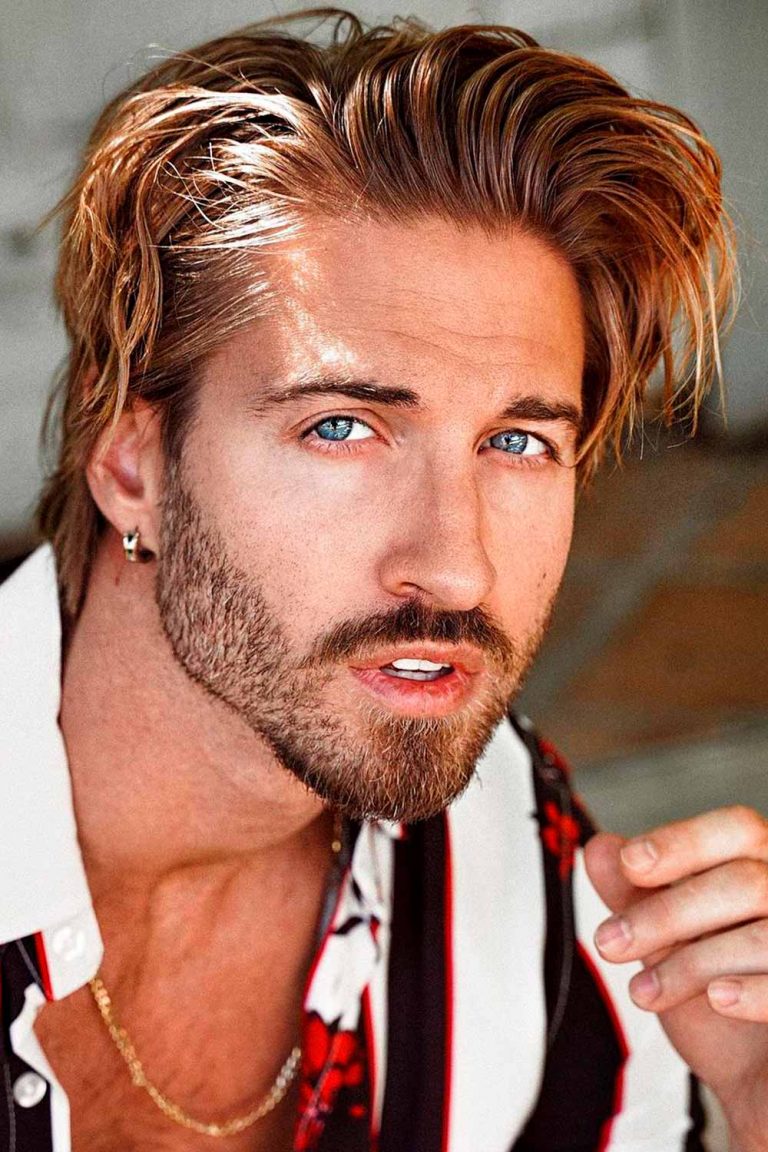 /
Fluffy Wavy Hair
If you have wavy locks, a fluffy hair male style is so easy to get for you. Your natural hair texture is already voluminous and full, so you will be able to style your mane in several easy steps. You may even get away without a blow dryer. Just a tad of a hair styling product and you are good to go.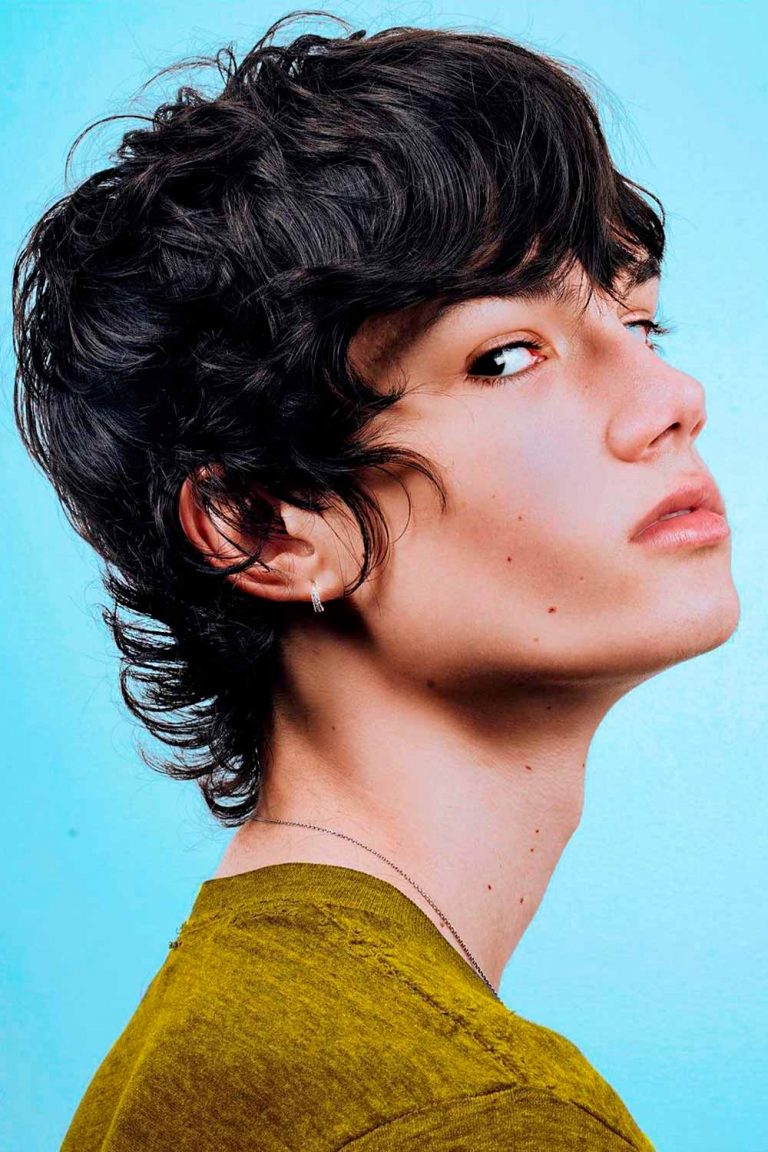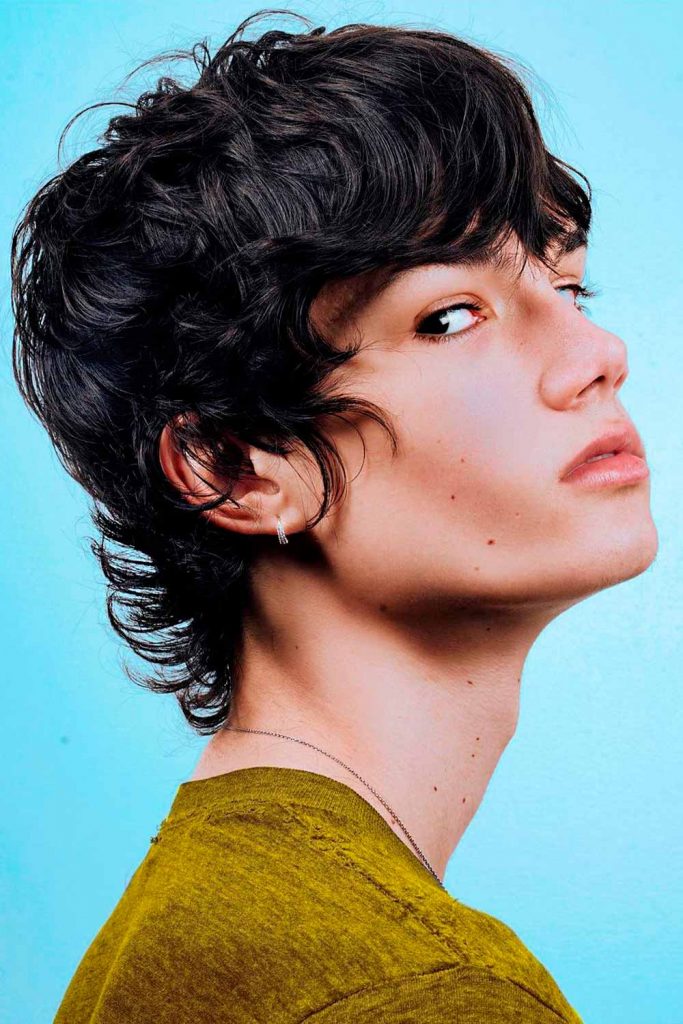 Source: @z_ramsey via Instagram
Brushed Up Fluffy Hair Cuts
One of the failsafe ways how to get fluffy hair guys cuts is by brushing your hair up. It may not deliver the exact same aesthetic as classic fluffy hairstyles male looks. Yet, it still turns out very edgy and impressive.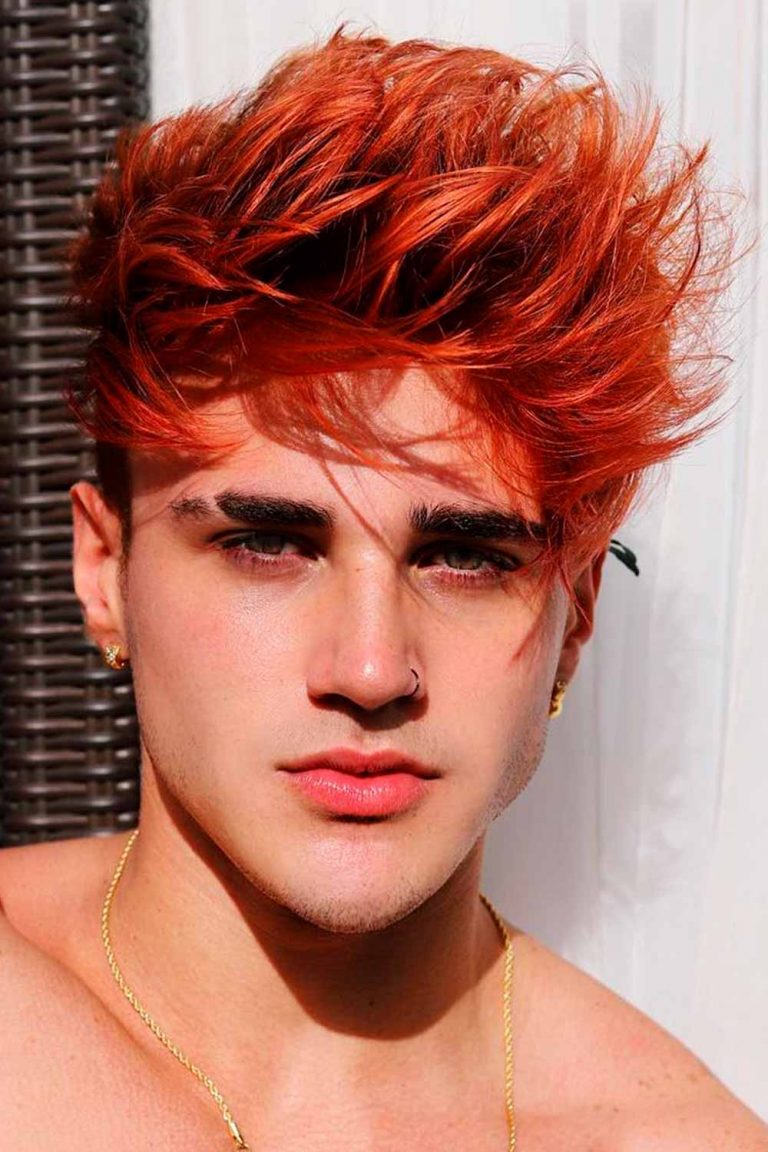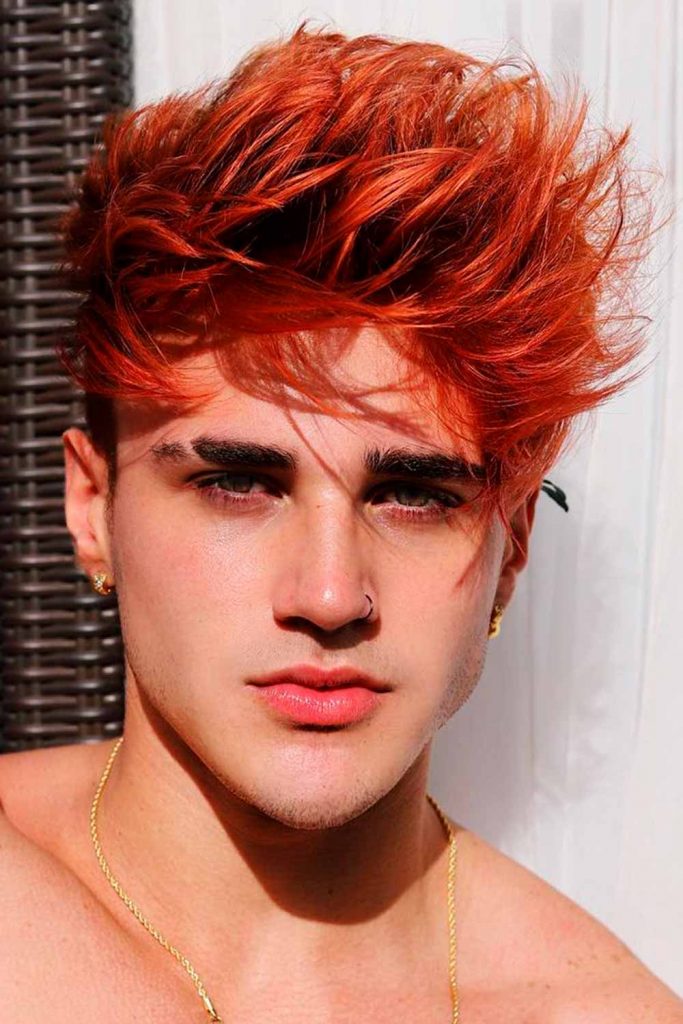 Source: @alexmapeli via Instagram
Mop Fluffy Hair Styles
Mops are in again. That is if you have ever considered them to be out in the first place. This cool hairstyle has seen an upgrade lately and has been enhanced with a poofy mens hair style. The final look is so voluminous that it will not leave anyone indifferent.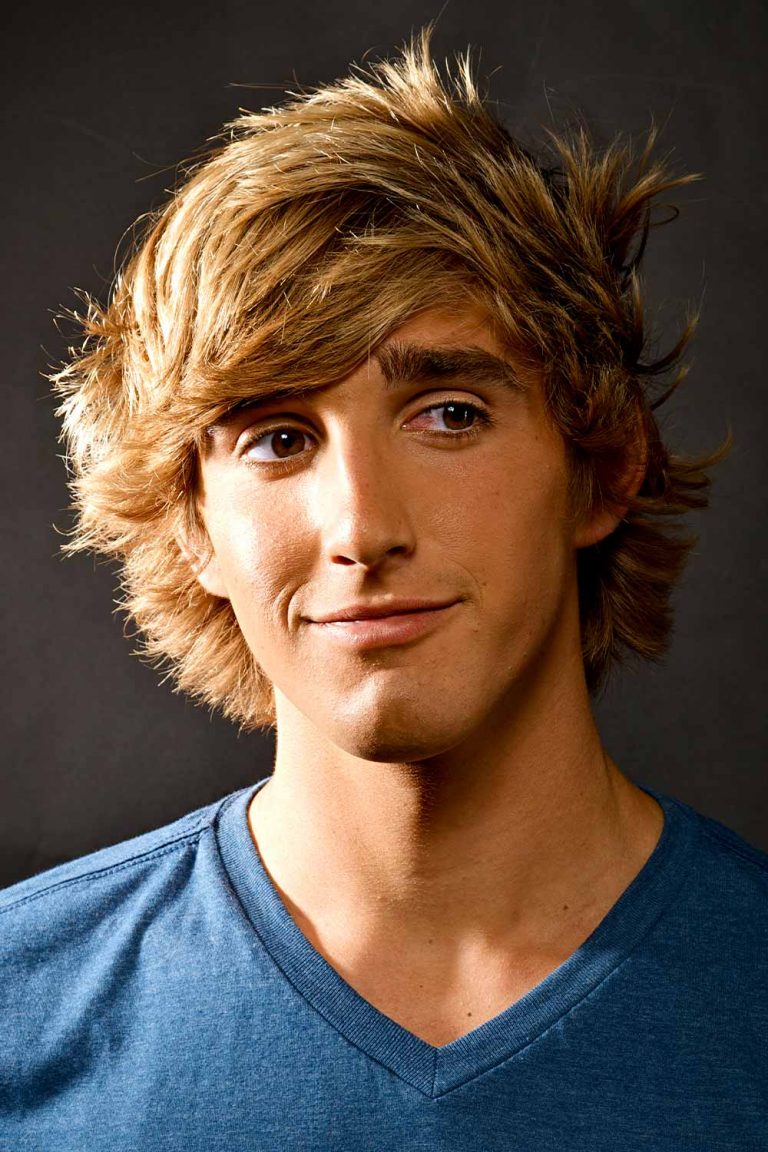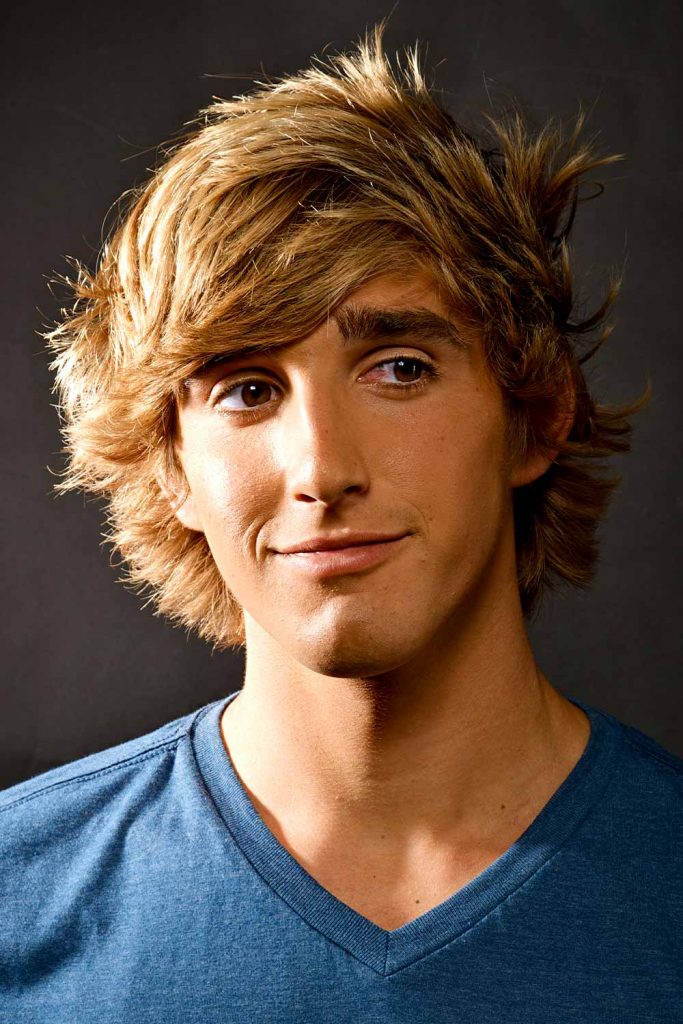 Brushed Back Short Fluffy Hair Male
If you're a male looking for a trendy hairstyle that's low-maintenance yet stylish, brushed back short fluffy hair might be just the look you need. This look features short hair that is brushed back from the forehead, creating a fluffy and voluminous texture. The style is perfect for those who want a modern and effortless look that can be achieved with minimal styling.
Source: @andrewdoeshair via Instagram
i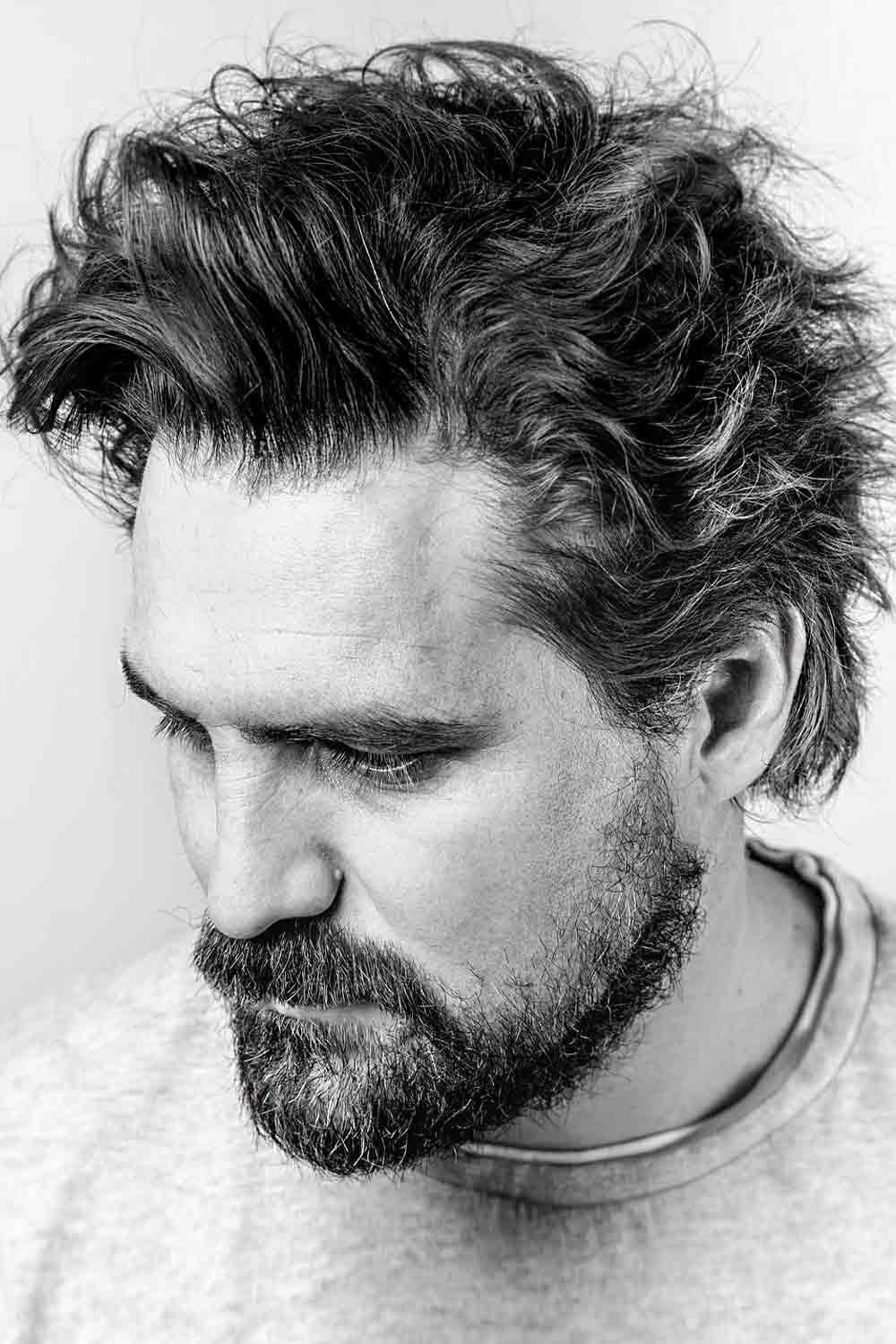 Source: @sergeyshapochka via Instagram
i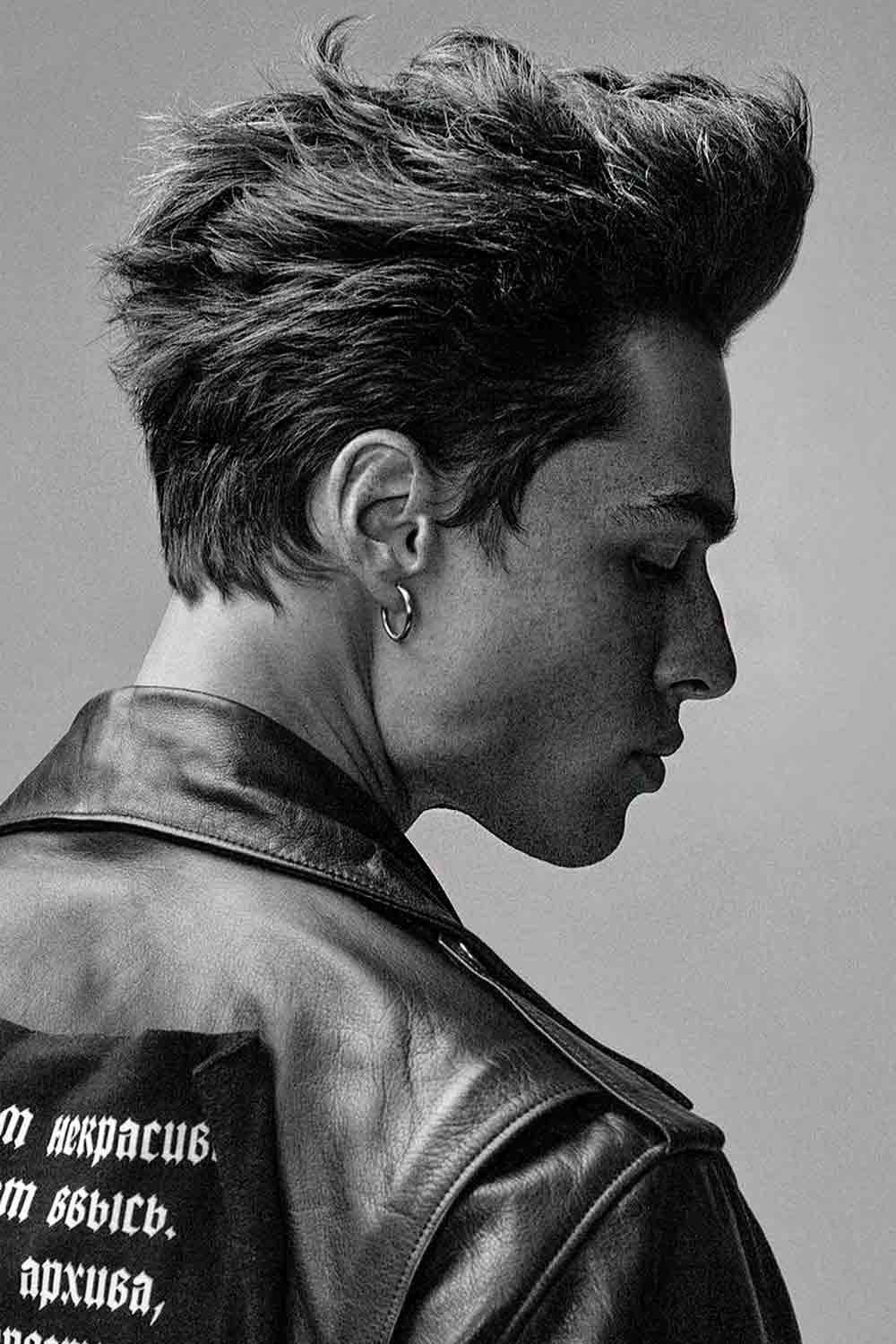 /
Wolf Haircut Male
The wolf haircut for men is a popular style that has been gaining traction in recent years. This trendy look features a short back and sides with longer hair on top that is styled in a messy, textured manner. The cut is inspired by the natural, wild appearance of a wolf's mane, giving it a rugged and edgy vibe. With its versatility, the wolf haircut can be adapted to suit a variety of face shapes and hair types, making it a great option for many men.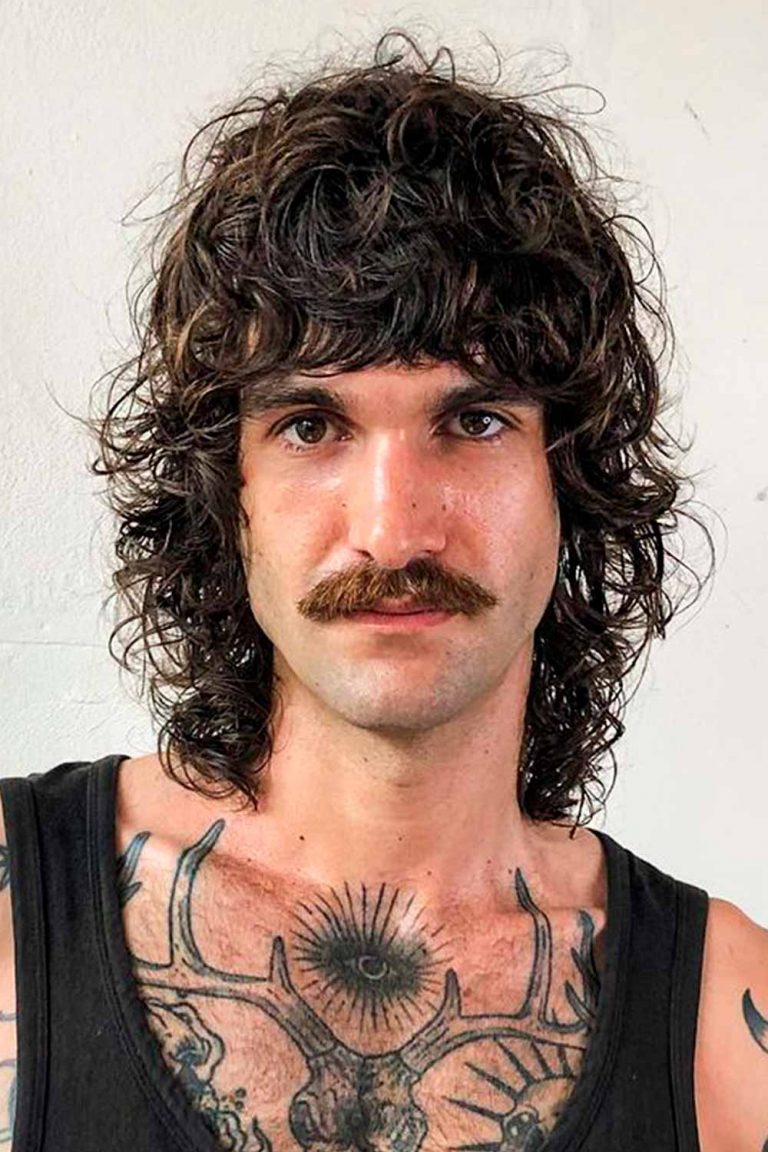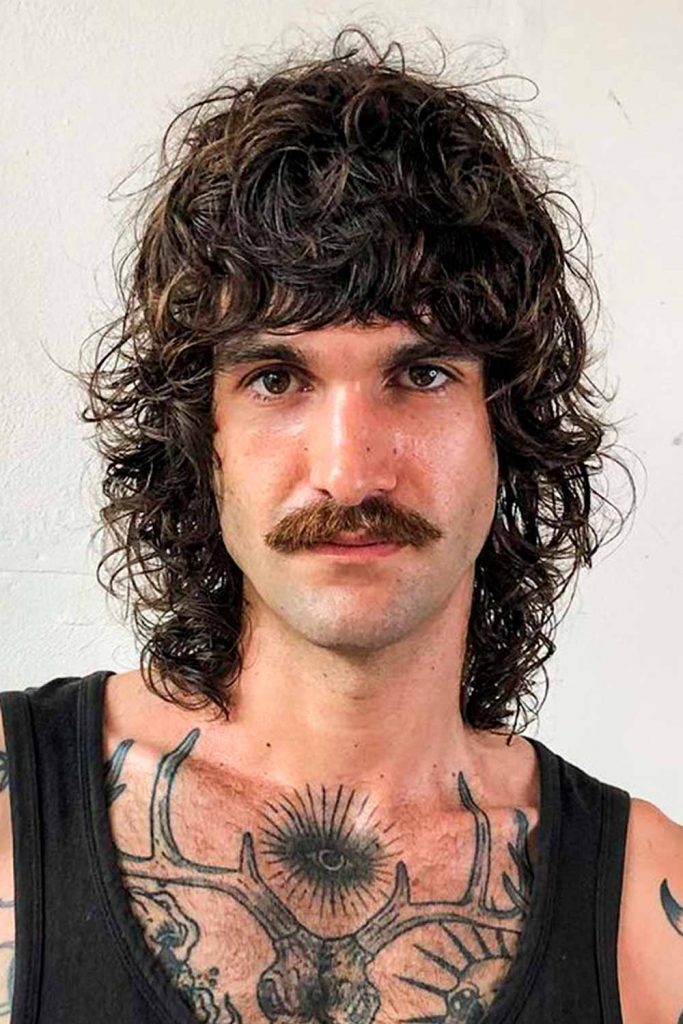 Source: @coiffeurstory via Instagram
How To Make Your Hair Fluffy
Here are essential tips on how to get fluffy hair male style:
Tilt your head forward and blow the hair dry.
When you blow dry the hair holding the head bent forward, it gets lifted near your roots. In this way, it keeps the shape better and does not require applying a lot of styling products, which is why your locks remain flexible and soft.
Use volume enhancing shampoo and conditioner.
If you prepare your locks for styling properly, it is much easier to achieve your hair. So, take care to wash your mane using a volumizing shampoo and follow up with a conditioner.
Enlist the help of dry shampoo.
Dry shampoos give you plenty of benefits. They absorb the grease from your hair, thus prolonging its clean and fluffy appearance.
Do not shy away from back combing.
It comes as no surprise that by combing your hair back, you may create extra volume on top. So, use this technique every time your hair is not fluffy enough.
Attach a diffuser to your blow dryer.
A boy with fluffy hair should make friends with a diffuser attachment, as it contributes a lot to a fluffy frizz free silhouette of your hairstyle.
Now that you know everything about fluffy hair, it is time to give it a go. Pull out your trusty hair dryer and volumizing hair products and get ready for styling the most stunning hair look of this season. And whenever you need a fresh dose of inspiration, do not hesitate to get back to our guide.
FAQs: Fluffy Hair
What haircut should I get for fluffy hair?
Guys with fluffy hair are offered many various styling ways to make their locks seem awesome. Look toward haircuts that are not structured or do not feature heavy layers. One of the best fluffy guys hair options includes the mop, the shag and the fringe. Also, any hairstyle with added volume near the hairline will work perfectly for you. So, a pompadour or a brushed back hairstyle is your way to go.
How can I make my hair fluffy every day?
A surefire way how to get fluffy hair is by using styling products and heat tools. Take care to stock up on volumizing hair styling products, a nourishing hair shampoo as well a conditioner. To make fluffy hair boys should dry their locks with the head tilted forward directing the heat toward the roots. A hair serum will also help to keep your tresses pliable and soft.
How do I style my fuzzy hair?
Boys with fluffy hair, which is also known as frizzy or fuzzy, should consider hairstyles that would look flattering on their locks. It can be anything from wolf haircuts and shags to man braids and buns. Plus, you should arm yourself with hair products aimed at taming frizziness, including heat protectants, leave in conditioners and serums. And instead of a regular hair brush, it is better to use a comb with wide teeth.
How to make straight hair fluffy?
Here is how to make straight hair fluffy at home. First, you need to get a powerful blow dryer and hair products that will help you to make your hair more voluminous. These include a volumizing shampoo as well as a conditioner. Use them before styling your locks and follow up with a hair product that will help you to avoid stiffness of the strands, such as a hair mousse. When blow drying your hair, do not forget to tilt your head forward, which will help you to achieve extra volume.
What does it mean when your hair is fluffy?
If you have fluffy guy hair, it means that your mane is full and ample. Because your locks are not heavy, they are bouncy and movable. What makes fluffy hair guys so attractive is that they have a carefree and relaxed vibe. While it is easier to pull off on naturally boys fluffy hair, the look can be achieved on any hair texture and length.