The Jewfro may seem one of the easiest haircuts to style. But, appearances are often deceptive. It can be really tricky to grow it out as well as have it done. However, with the right approach, which requires a bit of effort and hair styling product, it can be a piece of cake. Have a look at the fullest collection of our favorite Jewfros and learn how to best show off yours.
What Is A Jewfro?
First of all, we'd like to answer the totally reasonable question, "What is a Jewfro?" As the name implies, it's a mix of the Jewish style and afro. These curly hairstyles for men have been extremely popular with the men of Jewish heritage, who naturally have kinky and coily hair. Thus, it generated other names, such as "white afro," "bro 'fro" and "white 'fro."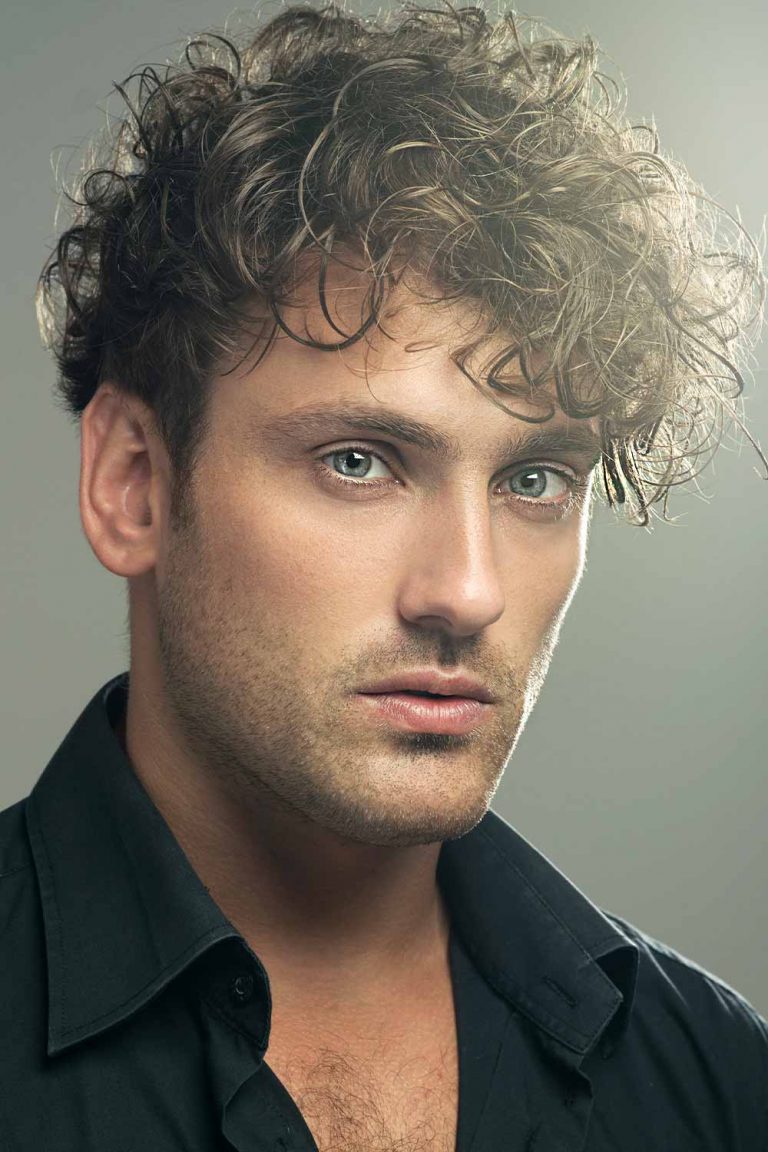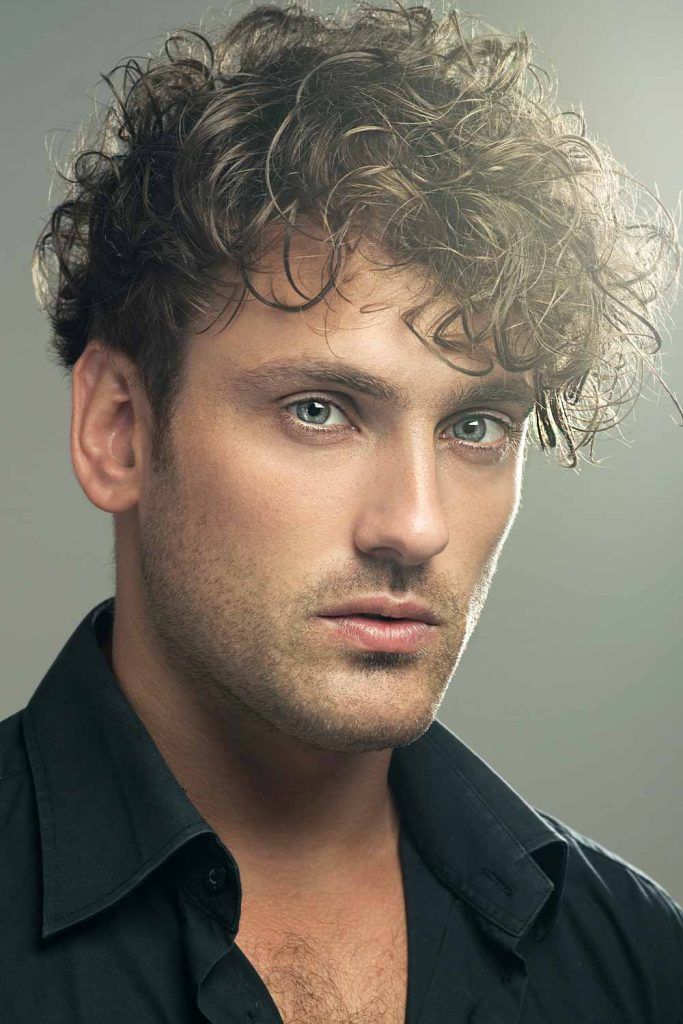 How To Get A Jewfro?
To know how to get yourself a Jewfro, you just need to know how to get an afro. The hair should be long enough to stand up and create high effortless volume. So when you ask your hairstylist for a trim, make sure s/he won't cut your Jew curls too much. Ideally, your hair length should fall into the interval between 4 and 8 inches, as the most afro hairstyles do. Remember that to achieve the desired effect, your locks should be of equal length. If you crave for the shorter length, feel free to take it out on the sideburns.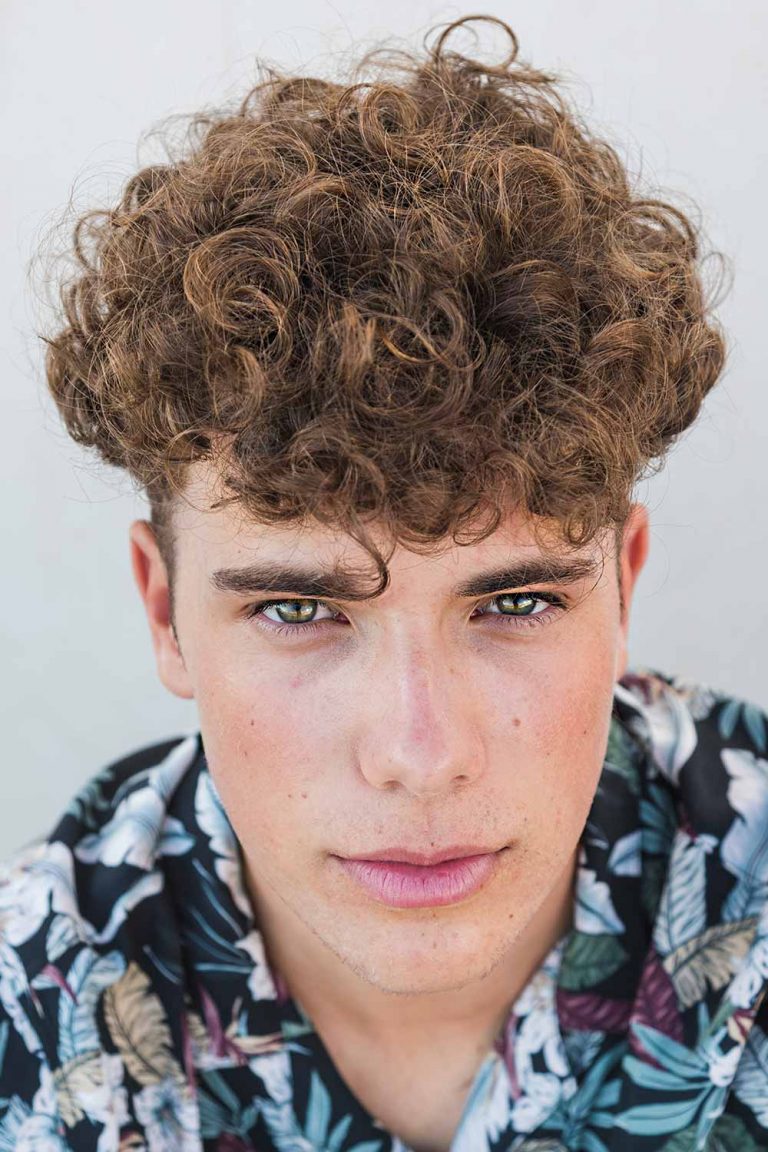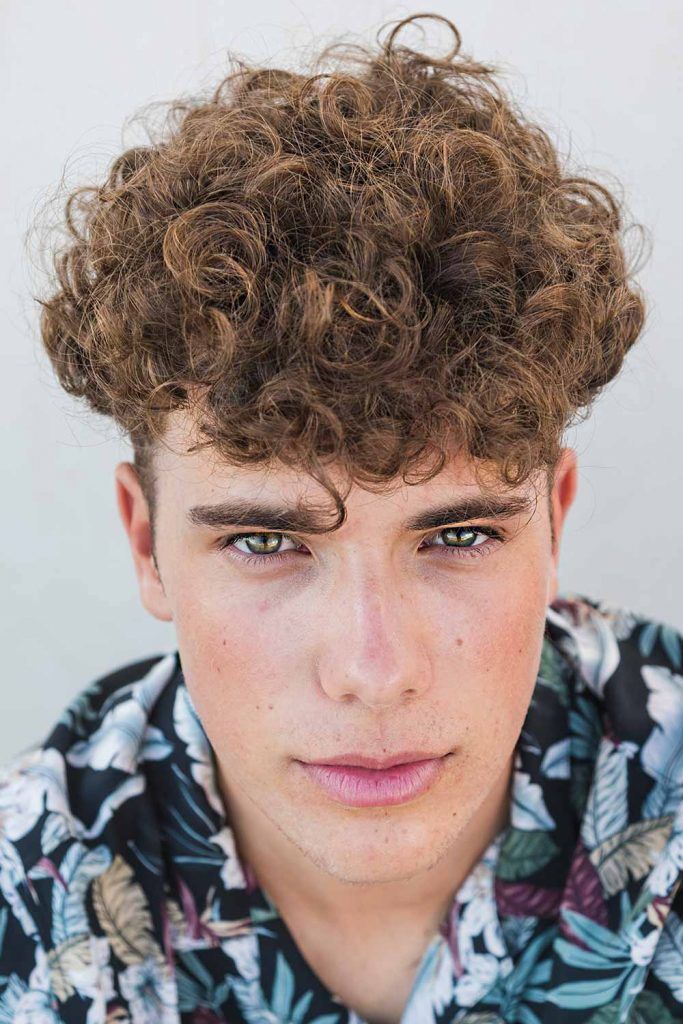 Jewfro Versus Afro: The Differences
Some people consider Jewfro a white men Afro. To some extent they are right. Both Jewfro and African hair styles allow you to make the most out of your natural locks, accentuating their structure and ampleness. Yet, Caucasians have more strands of hair than African Americans. Jew curls are denser and even in thickness throughout their length, unlike Afro hair.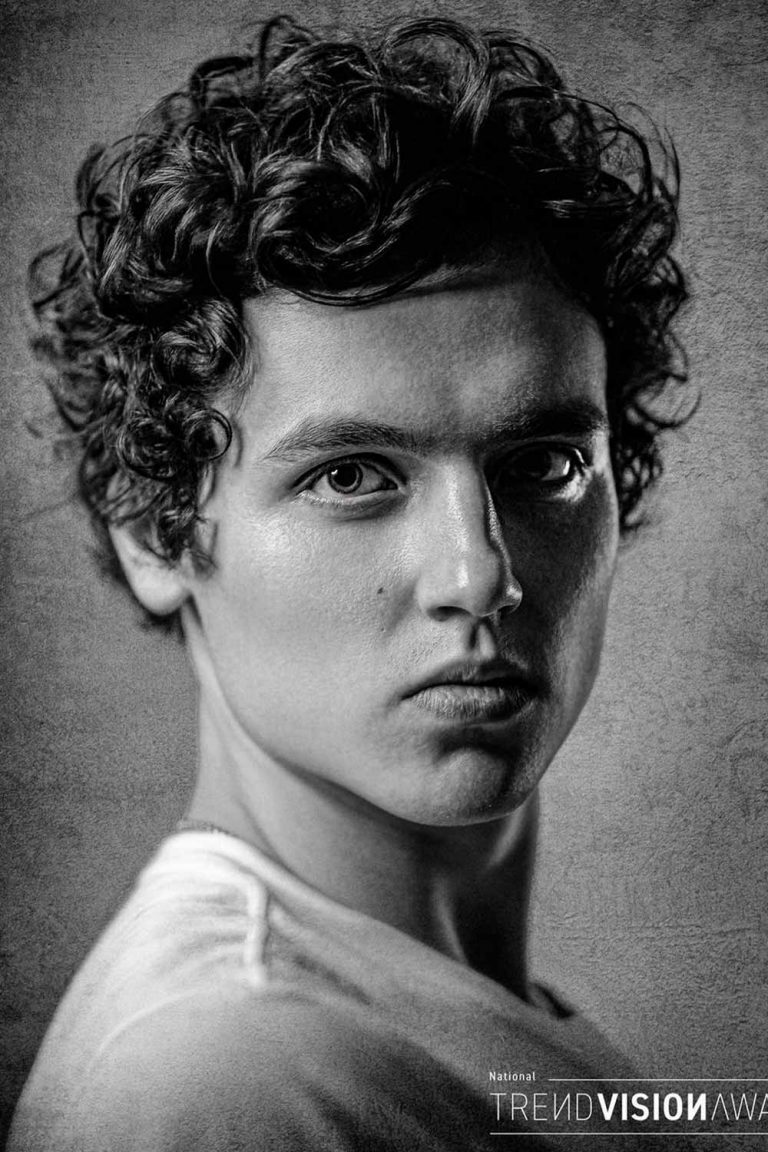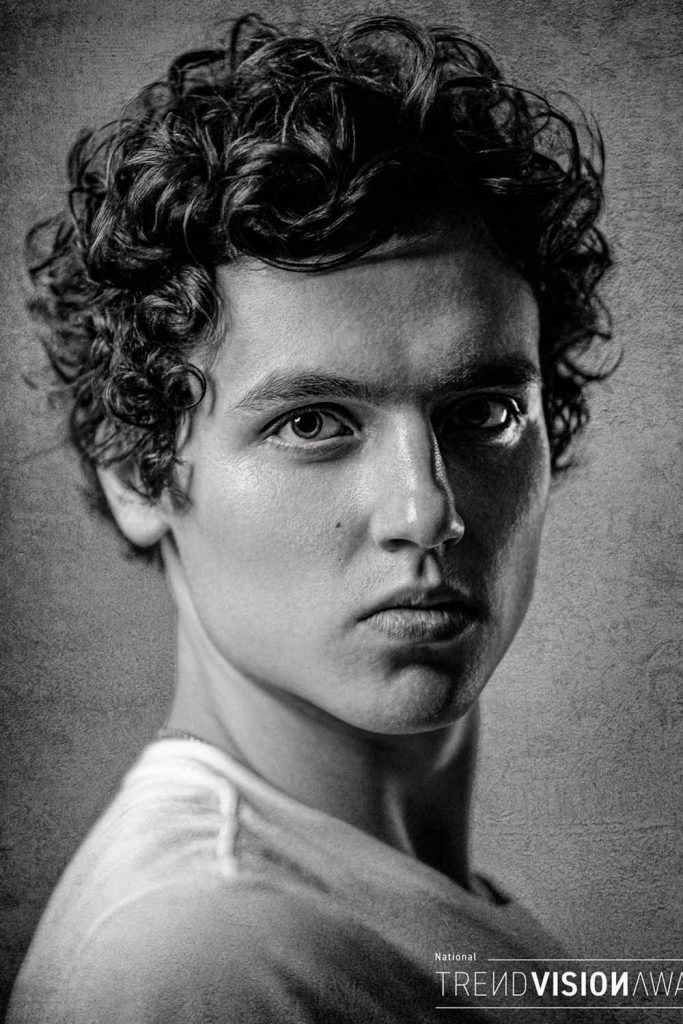 Source: @a.nizhnick via Instagram
How To Make Your Jewfro Look Good?
How good your Jewish hair curls look depends greatly on how properly you take care of them. So, follow the next tips to keep your Jewfro looking its best:
Keep your mane moisturized.
Do not forget to use a leave in conditioner to your wet locks after taking the shower. Optionally, follow up with a tad of a gel applied after the conditioner. So that your Jewish hair curls would not fall down under the weight of hair styling products, steer clear of a hair wax and cream.
Avoid brushing the locks.
Jewish haircuts do not like when you brush them. The hair becomes looking frizzy and bushy. Not to turn their pronounced hairstyles into something inexplicit, white guys with curly hair should abandon such hair styling tools as combs and brushes. At least when their kinks are fully dry.
Keep shampooing your tresses to a minimum.
Overuse of shampoo can make your strands dry and brittle. So it will not happen, employ shampoo once in two days or even less often.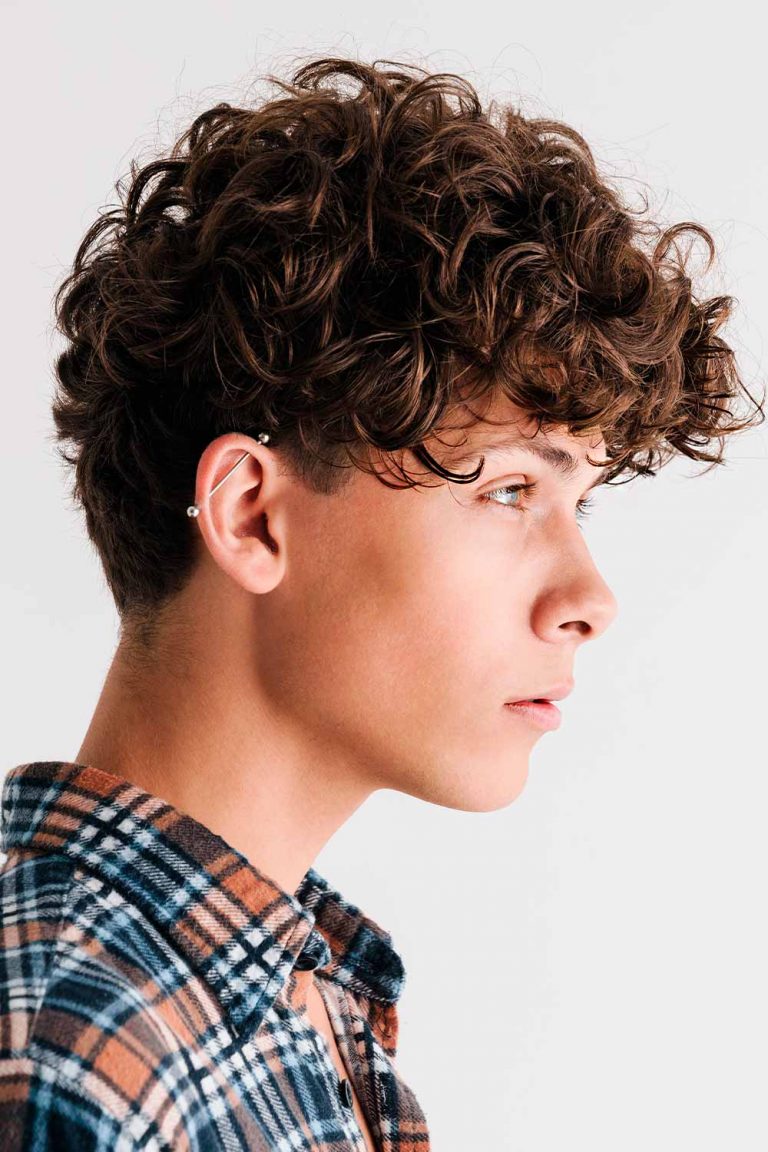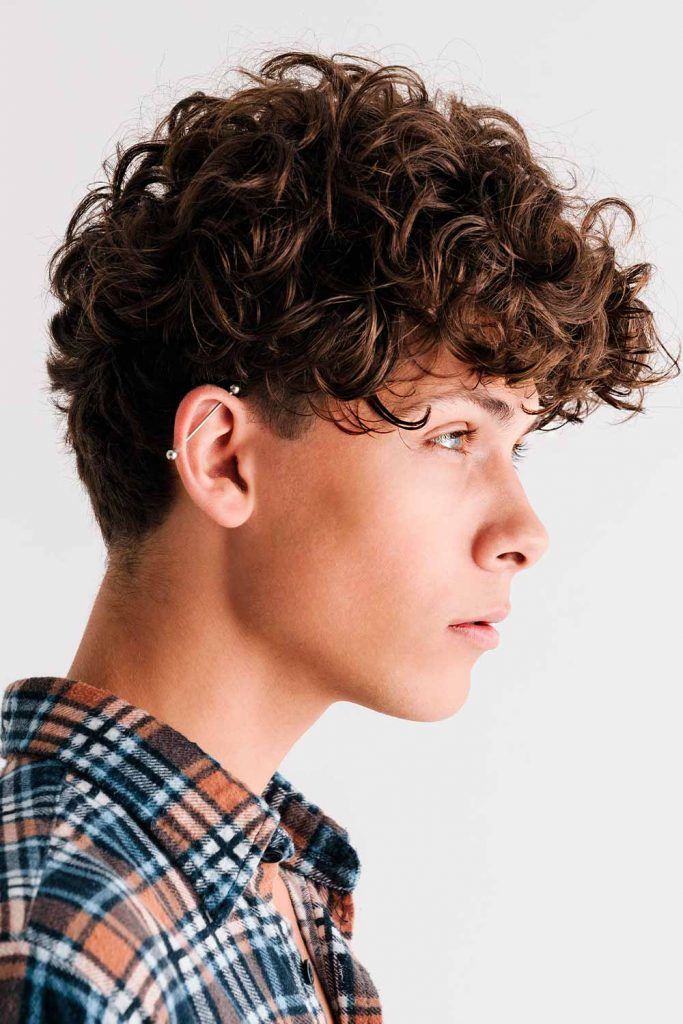 Hair Care Recommendations For Jewfro Hairstyle
Luckily, even though the fro hair look is so defined, it doesn't require any special treatment. To make your natural hair cut look elaborate, just use some hair styling products, such as a styling cream, mousse or leave-in conditioner. Apply them before blow-drying, which will ensure the hair stays puffed up. Actually, to get even more naturally looking puff hairstyles, you don't need to use a blow drier. Just utilize one of the listed products and leave the hair to dry.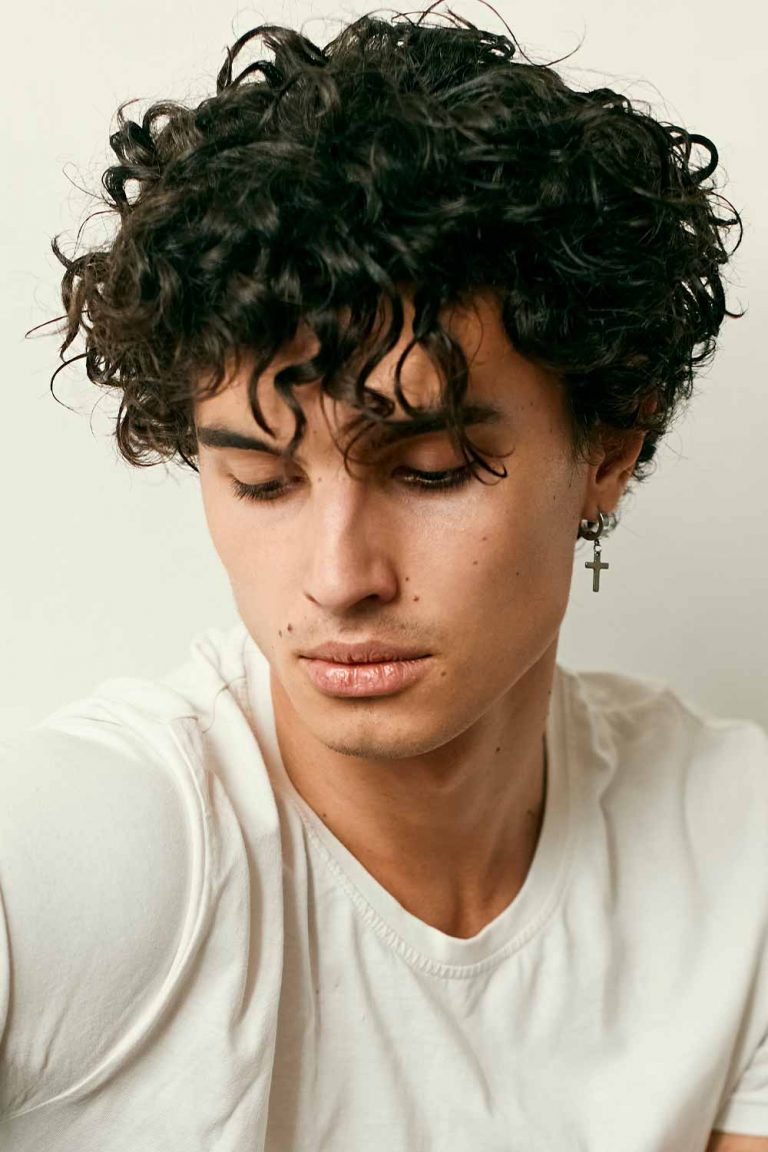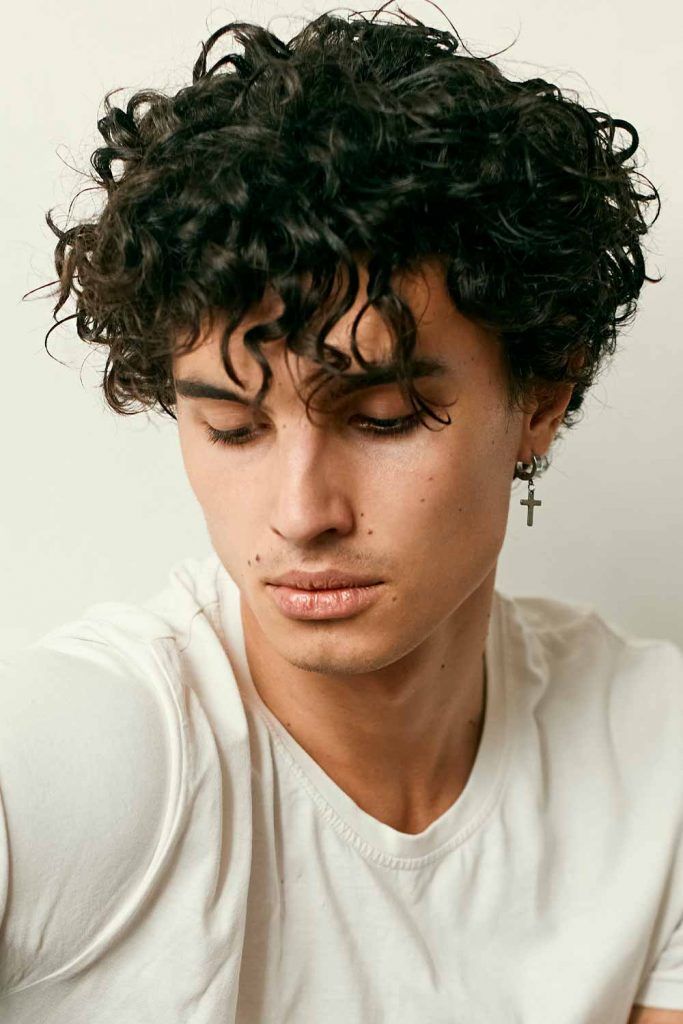 Popular Jewfro Hairstyles
In America haircut often reveals much more information about the person than any other element of the look. White people with afros appear cute and romantic yet very alluring and hot. If you're one of the lucky coiled-curly men, have a look at our exclusive collection of the best Jewish afros.
Trimmed Back Style
The trimmed back style scarcely reminds of Jewfro cut due to its shape. To create this variation of white man afro, ask your hair stylist to trim the hair on the sides of your head. Thus, your medium length hairstyles will look high rather than wide.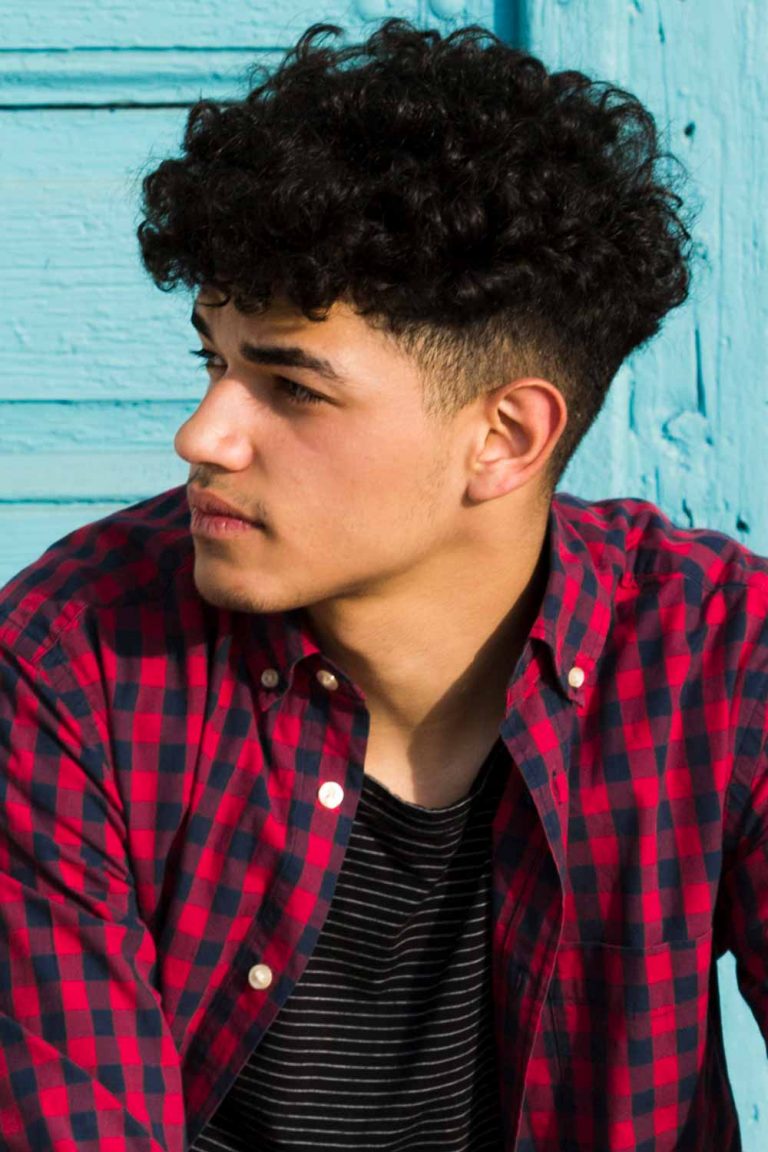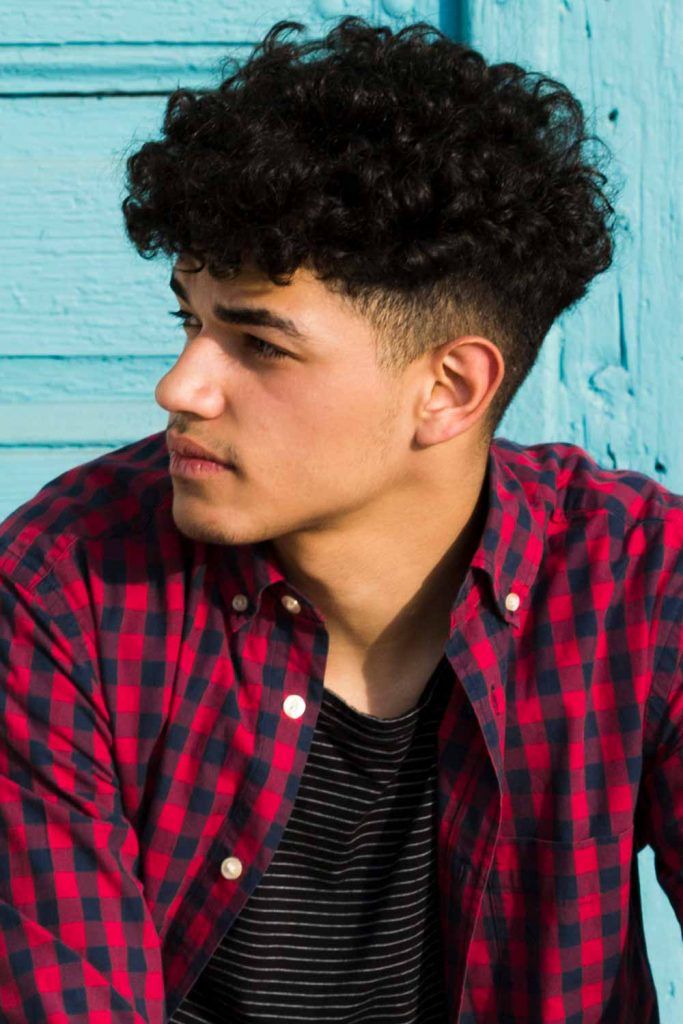 Perfect Jewfro
For dressy Red Carpet events when you take your tuxedo out of the closet, you can spend an extra half an hour to style your fro hair thoroughly. Such an elegant and sleek hairstyle draws attention to your curls making them the focal point of the whole look. So, get ready to be in the spotlight!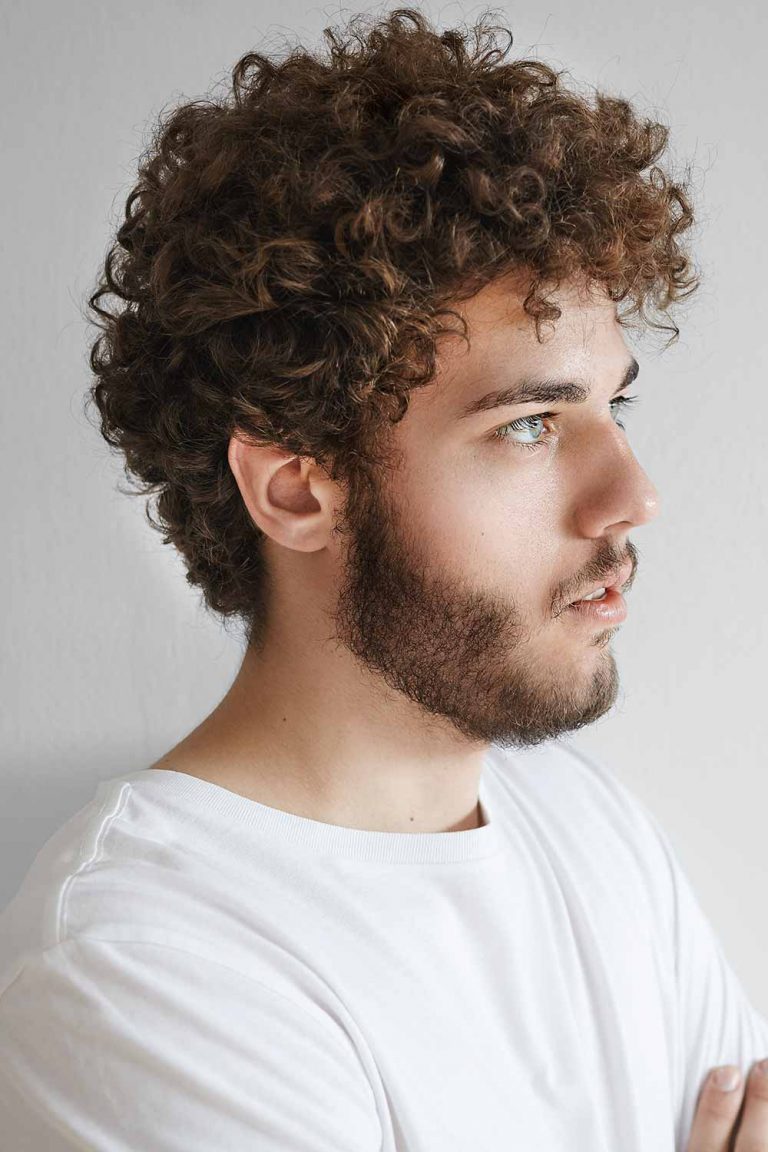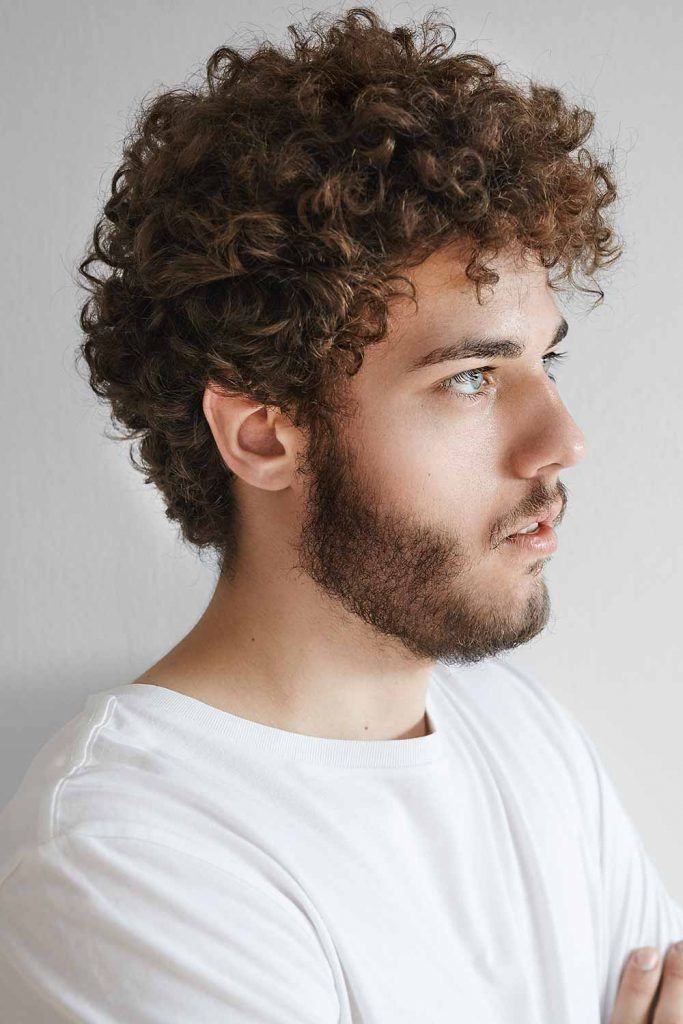 Voluminous Tight Curls
None of the 70's hair looks can be as funky as the good old big afro. However, note that because of the ultra-tight curls, your hair growth will seem to slow down. To make you afro look more dramatic, leave the color flat.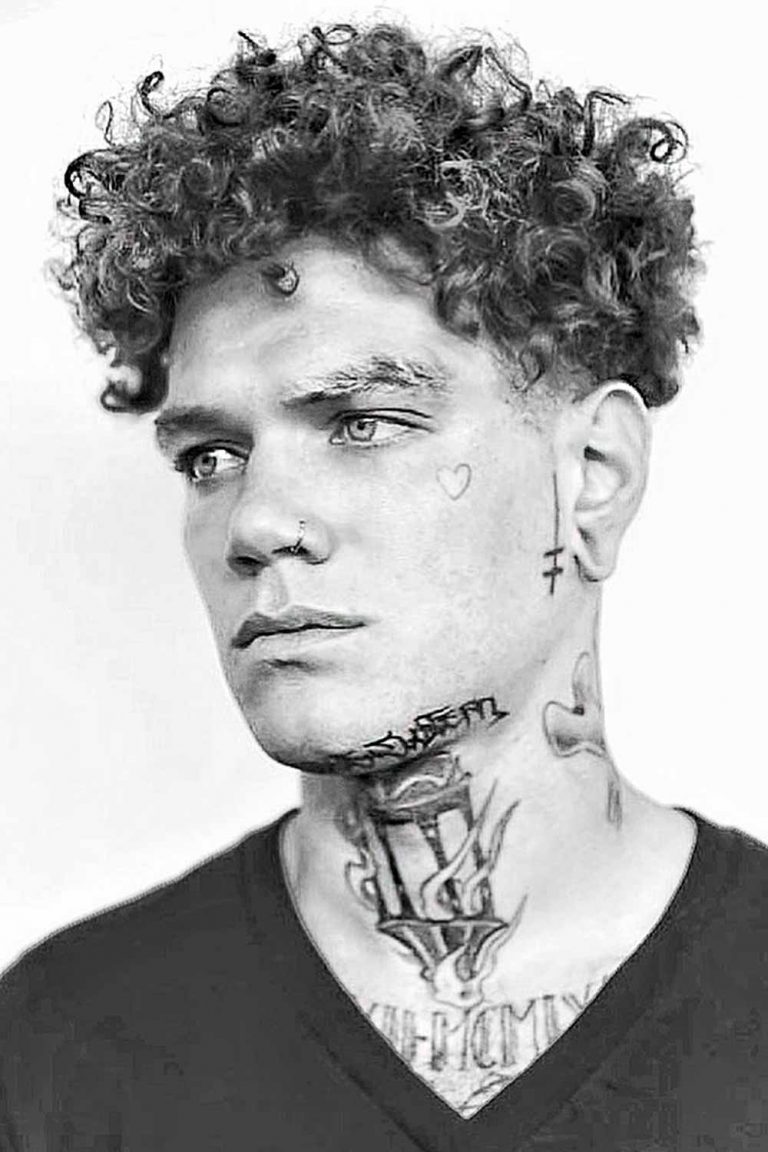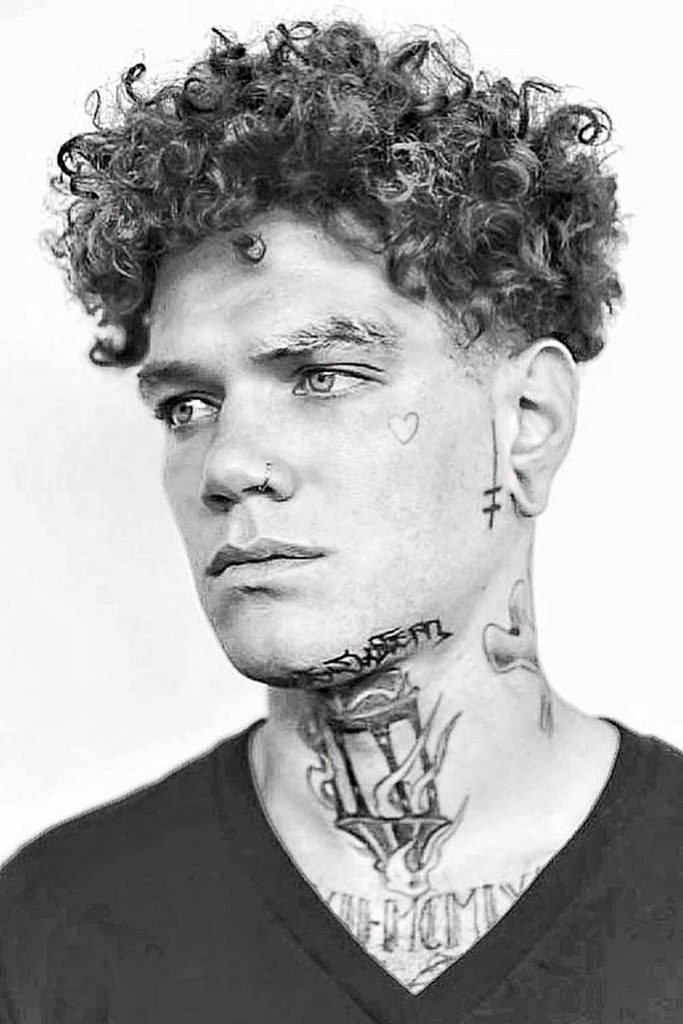 Source: @mattyconrad via Instagram
Jewfro Fade
White guys with Afros are welcome to experiment with various popular haircuts, like a fade. For an ultimate contrast, go for a high skin fade, while if you want something more reserved, opt for a low shadow fade.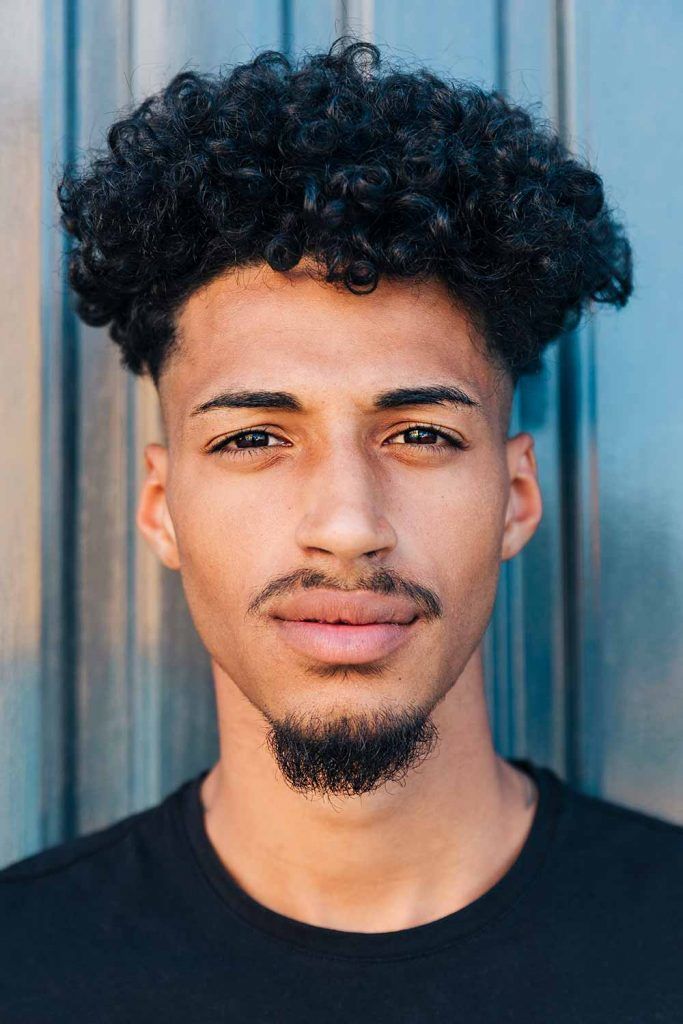 Big Curls
Fros are extremely versatile. They vary in length, color, ambiance and even type of curl. If your curls are quite big, then it will be easier for you to grow out longer locks as well as create an impression of a full head of hair. Besides, this hairstyle can be achieved even if you naturally have rather straight hair.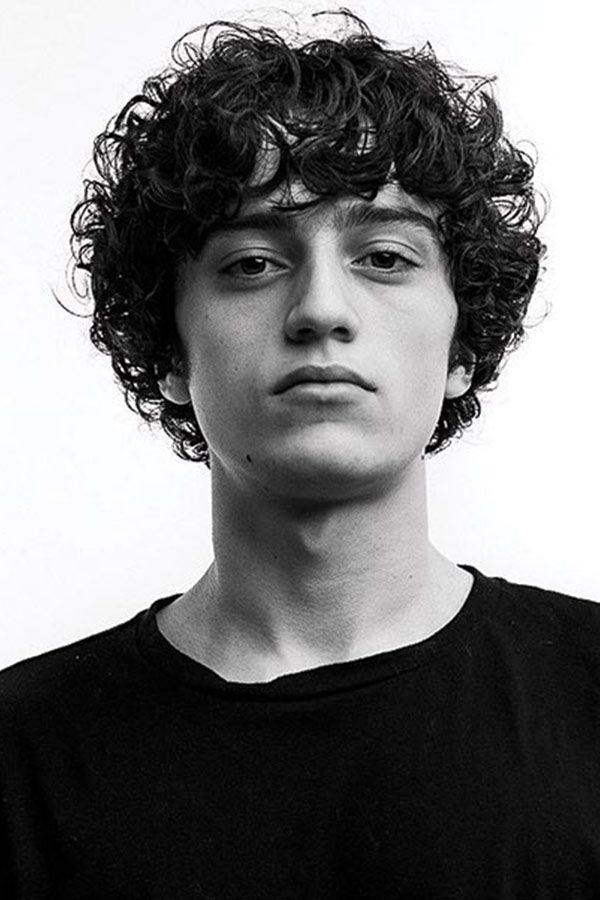 Source: @glassboxbarbershop via Instagram
Textured Jewfro Style
Looking for some really cool hair styles? Then you should definitely try this textured Jewfro haircut. It works especially well on the corkscrew coarse hair. Though, with a proper styling product, any afro hair will manage to pull this look off. Just ensure it has an appropriate staying power to hold the locks up.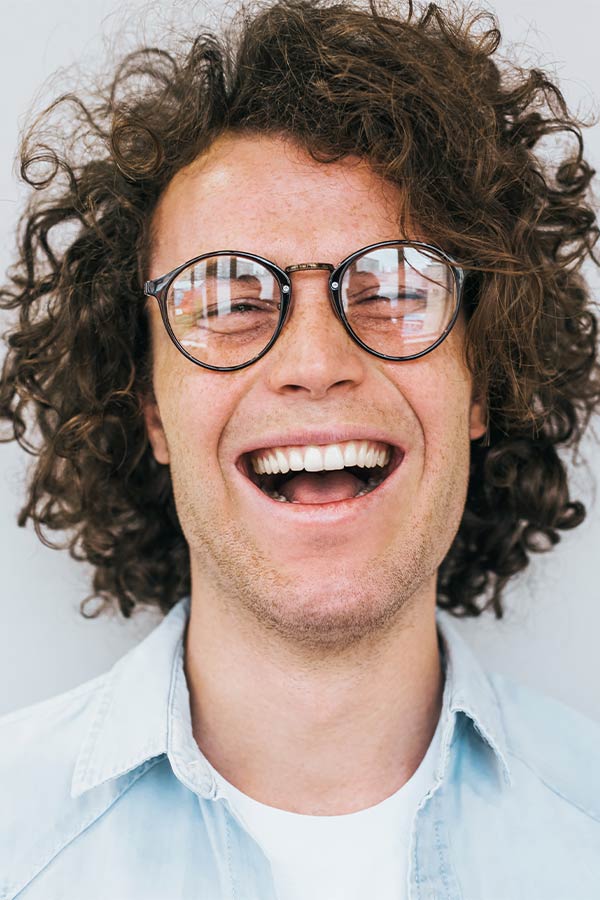 Shaggy 'Fro
How about styling your Jew curls as a shaggy 'fro? Even though it looks rather messy and floppy, this variation of fros can give a very serious and powerful impression. You just need to pair it with a carefully trimmed full beard, and the look that will fly in just about any office is ready to rock this world!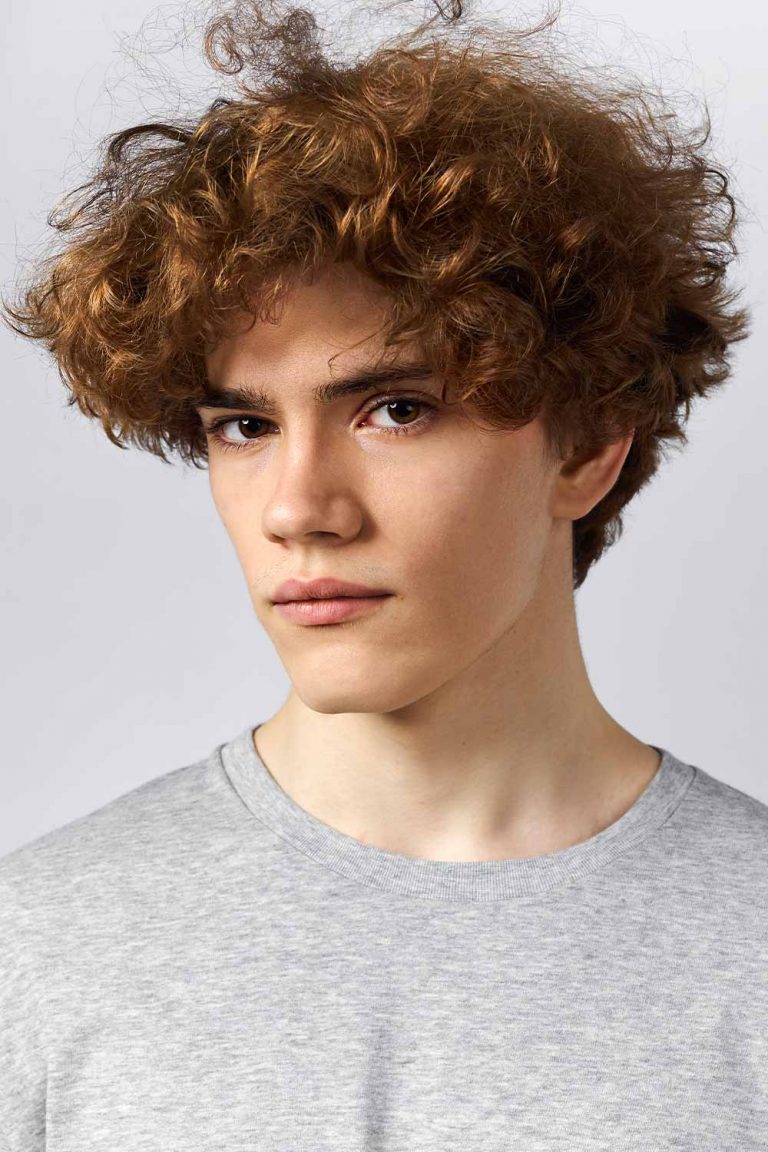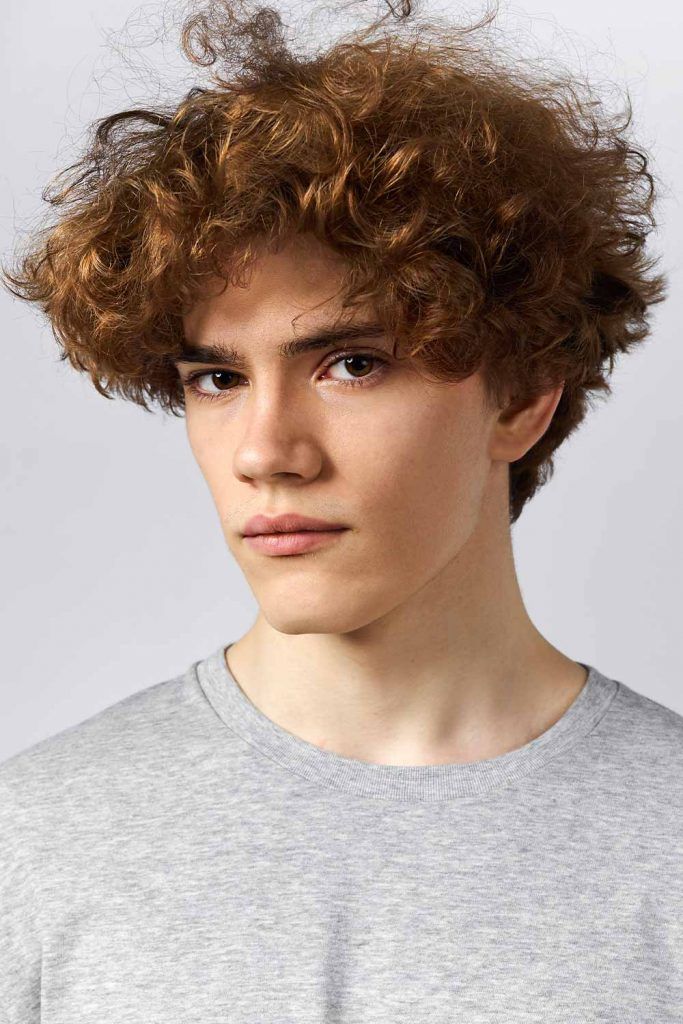 Almost Afro Hairstyle
This is almost a true afros cut, with a mane of kinky ringlets and unbelievable volume. Be sure that you have something to counterbalance your afro hair as it could steal the show.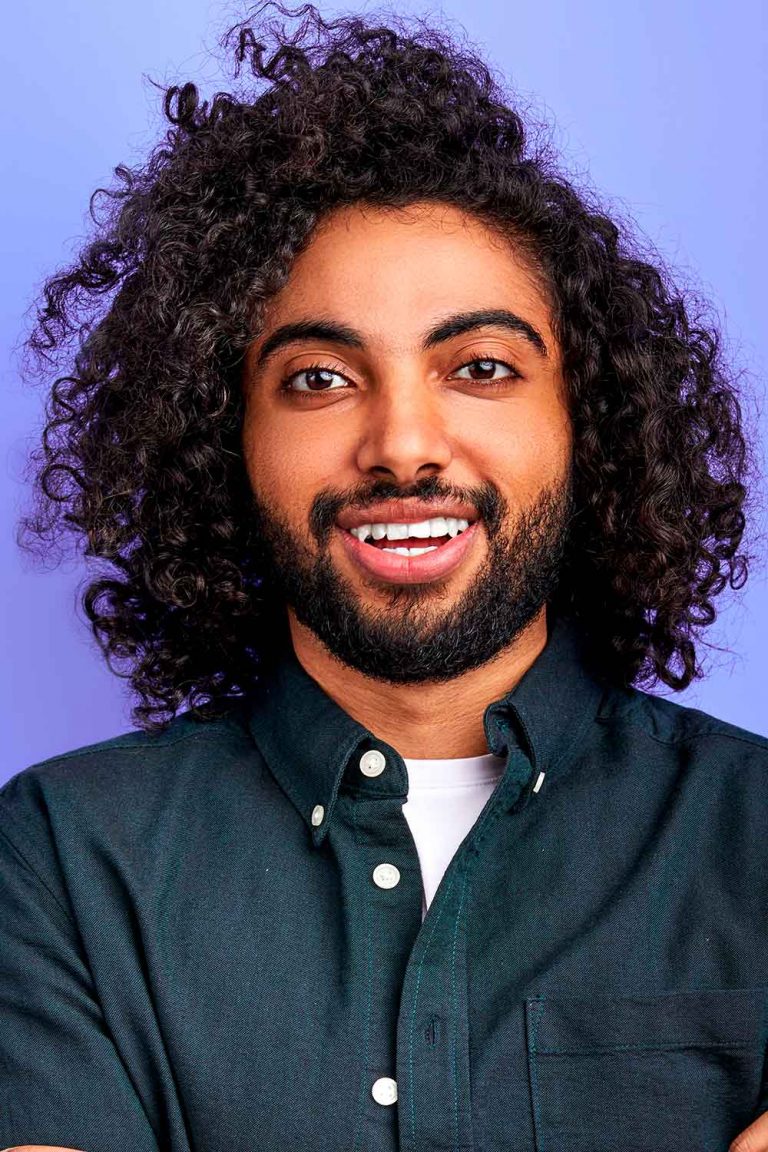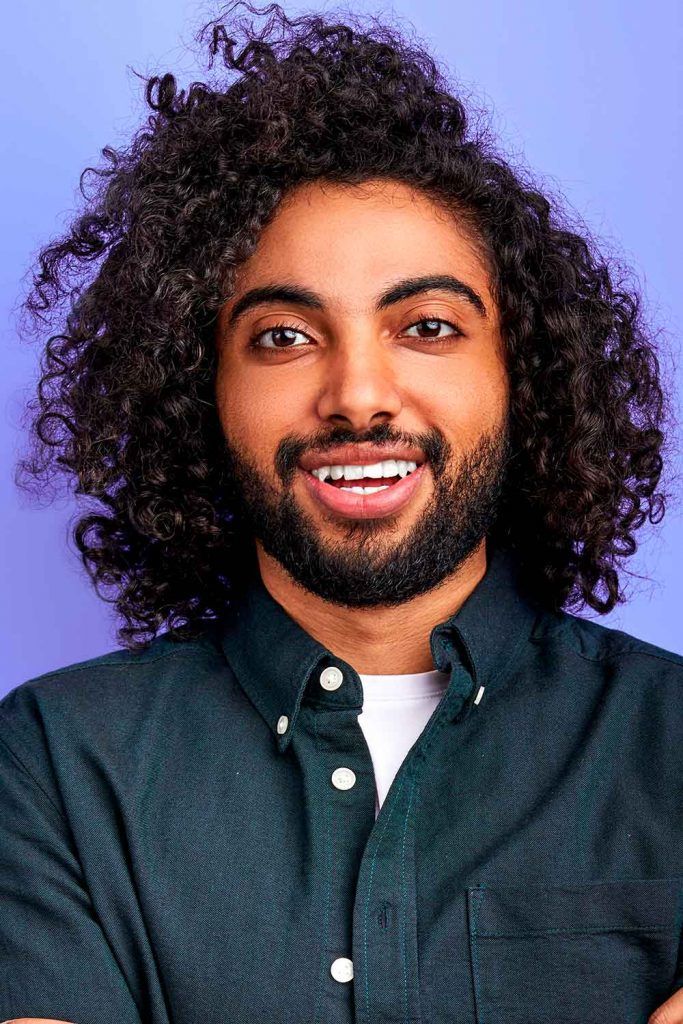 Highlighted Long Jewfro
You can't consider this afro Jew hair as an example of afro puff mens long hairstyles. Rather, it is one of the afro floppy hairstyles. It's not easy to pull it off though. This hairstyle requires a way more effort and patience than any other because you need to grow your hair out quite, no, very long. And with coily hair, you know how much time it may take! Moreover, your natural hair structure decides whether your hair is going to puff up or hang down. However, it's definitely worth it all, as the compliments you get left and right can't leave you indifferent. For best results, highlight the ends of your locks, which will definitely make the heads turn.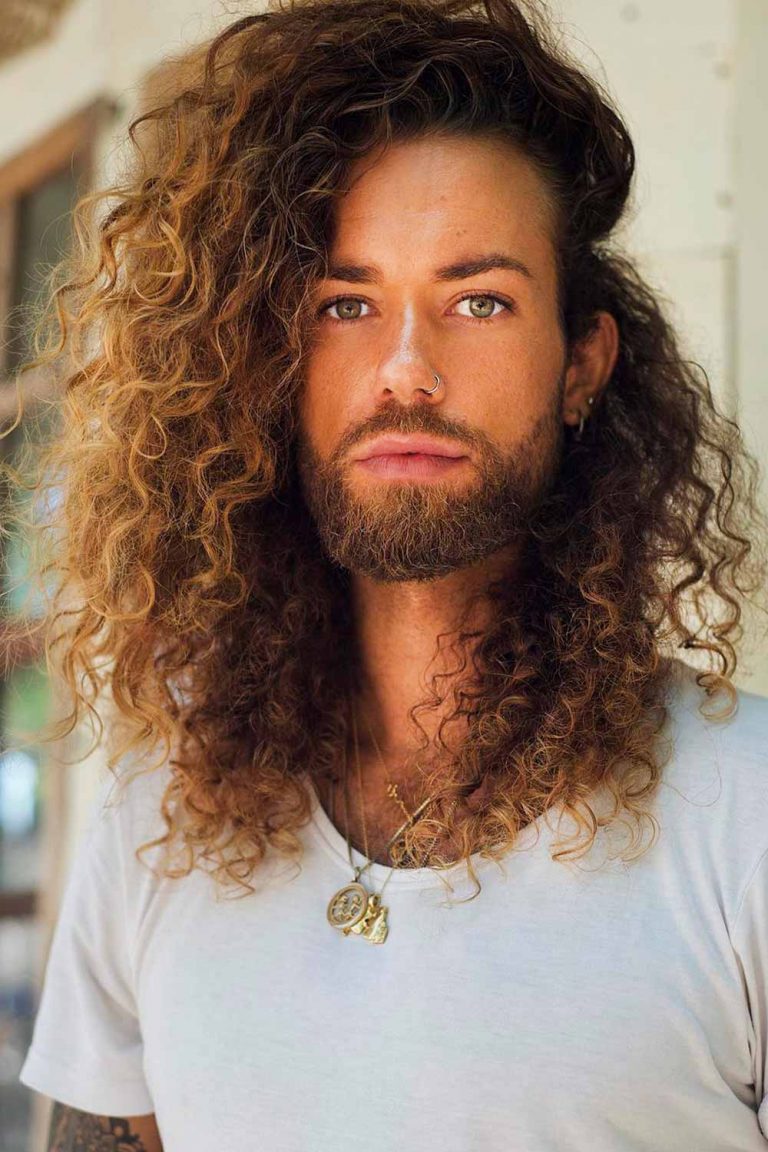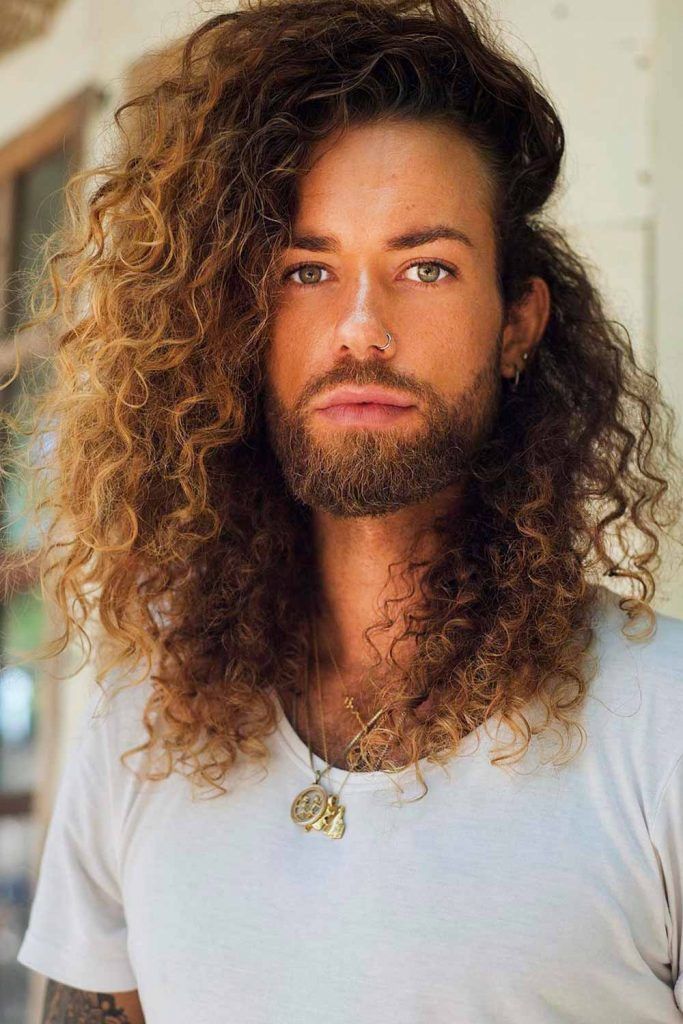 Source: @hank_ge via Instagram
Sandy Jewfro
How unusual and charming this blonde Jew fro looks? Without a doubt, it'll melt even the coldest lady's heart. Sandy Jewfro hairstyles appear less dramatic and harsh than the black and brown ones. Pick out some random strands and apply a gel or mousse to them. These short curly hairstyles for men will make the look more defined and edgy.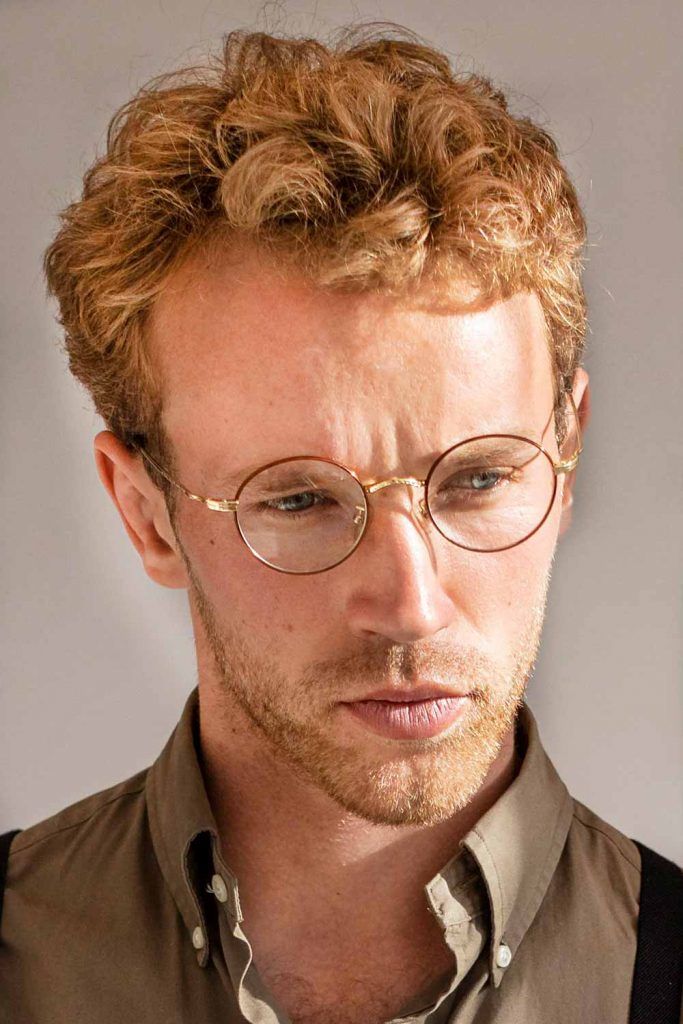 Mega Jewfro
If you really want to brag about your gorgeous natural hair curls, go for the mega Jewfro. There are no limitations to the length. That's the case where the rule "The more, the better" applies. Just remember that African hair styles require frequent nourishment and moisturizing.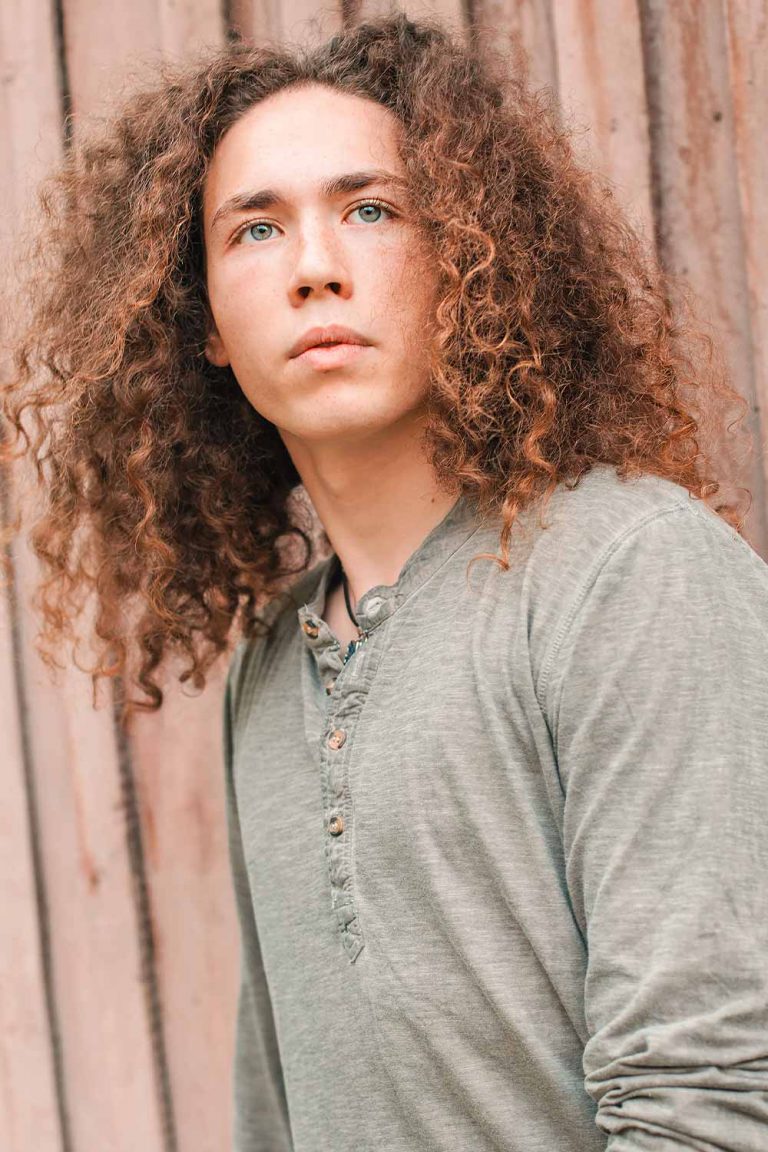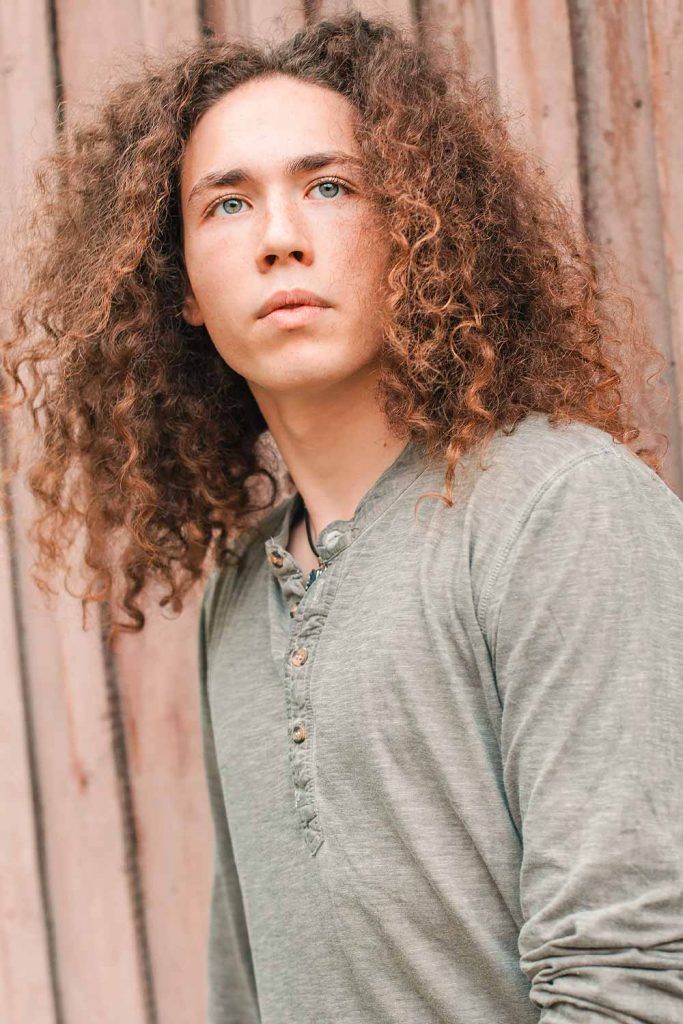 Shiny Curls
Everybody wants their hair to look shiny because the shine speaks of the health and strength of the mane and, to tell the truth, the whole body. There are, however, a couple of ploys how to achieve the sheen of your Jewish curly hair without changing the diet or whatsoever. The first thing to remember is that the bigger and thicker your curls are, the easier it is to make them shine. In this way, they succeed in holding the shape more. Secondly, use a hair styling product that gives your ringlets a wet look. And thirdly, just use a product with sheen. This is probably 100% way to get the shiniest hairstyles for men with thick curly hair.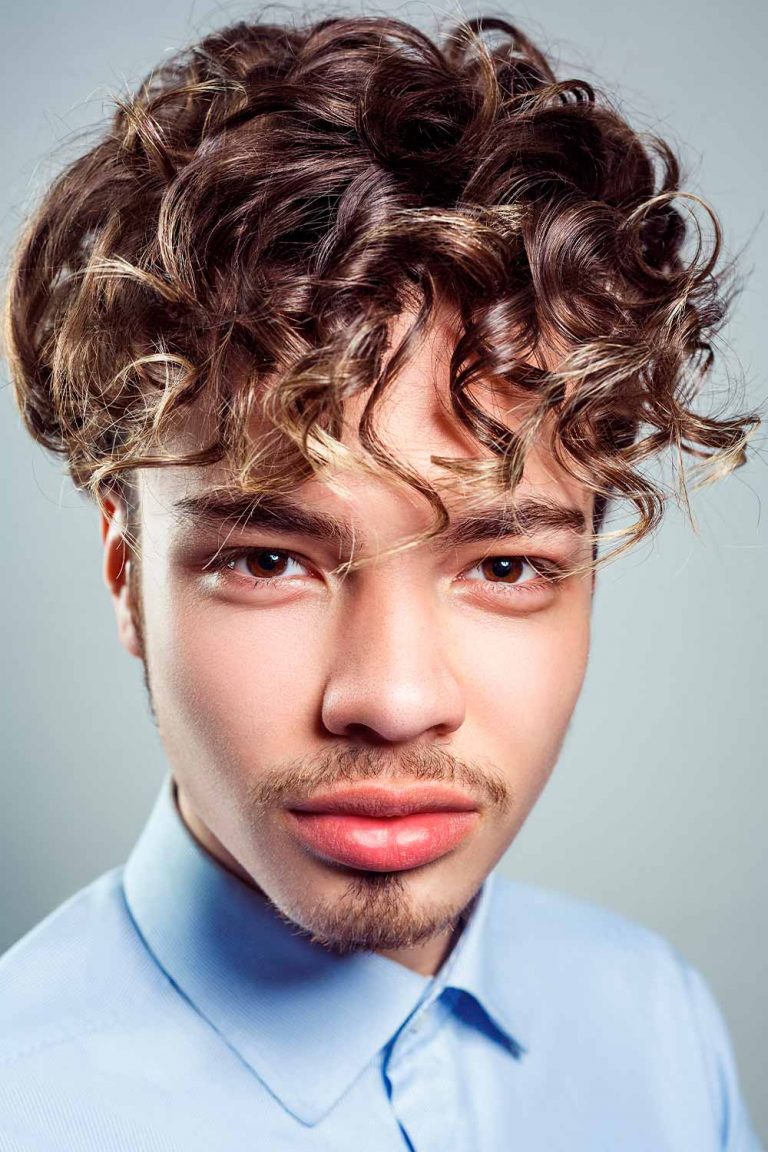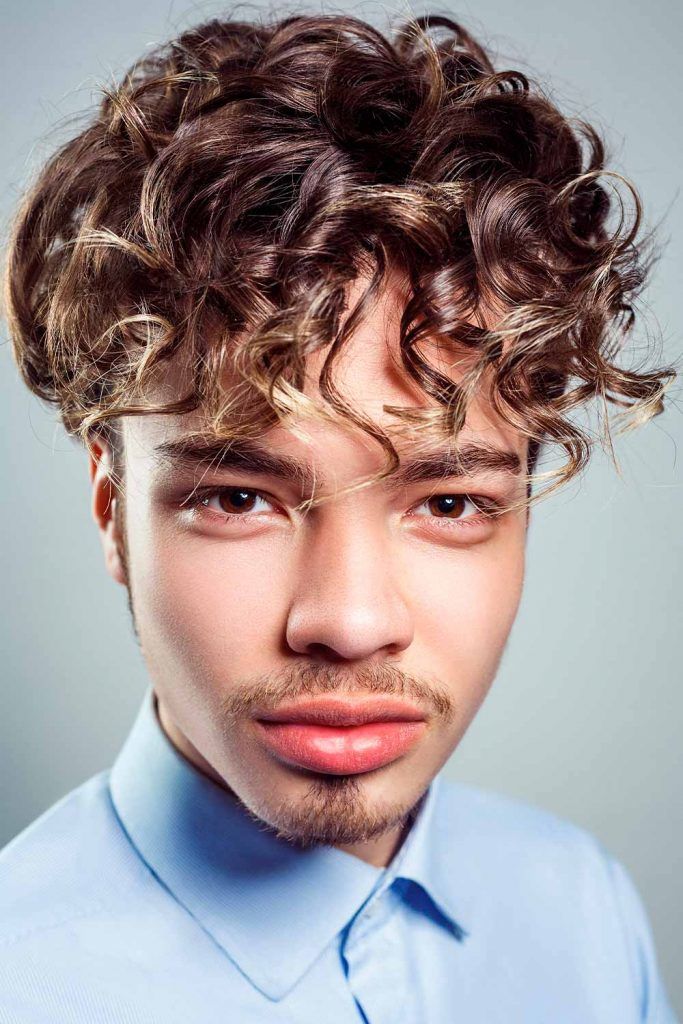 Curly Fringe
A Jew fro hairstyle can give a classic bowl cut a new turn. To pull it off, you need to cut a fringe short and push it to your forehead. This hairstyle allows you to frame your face while accentuating the hair texture. Also, men with a prominent forehead will find this curly fro exceptionally flattering.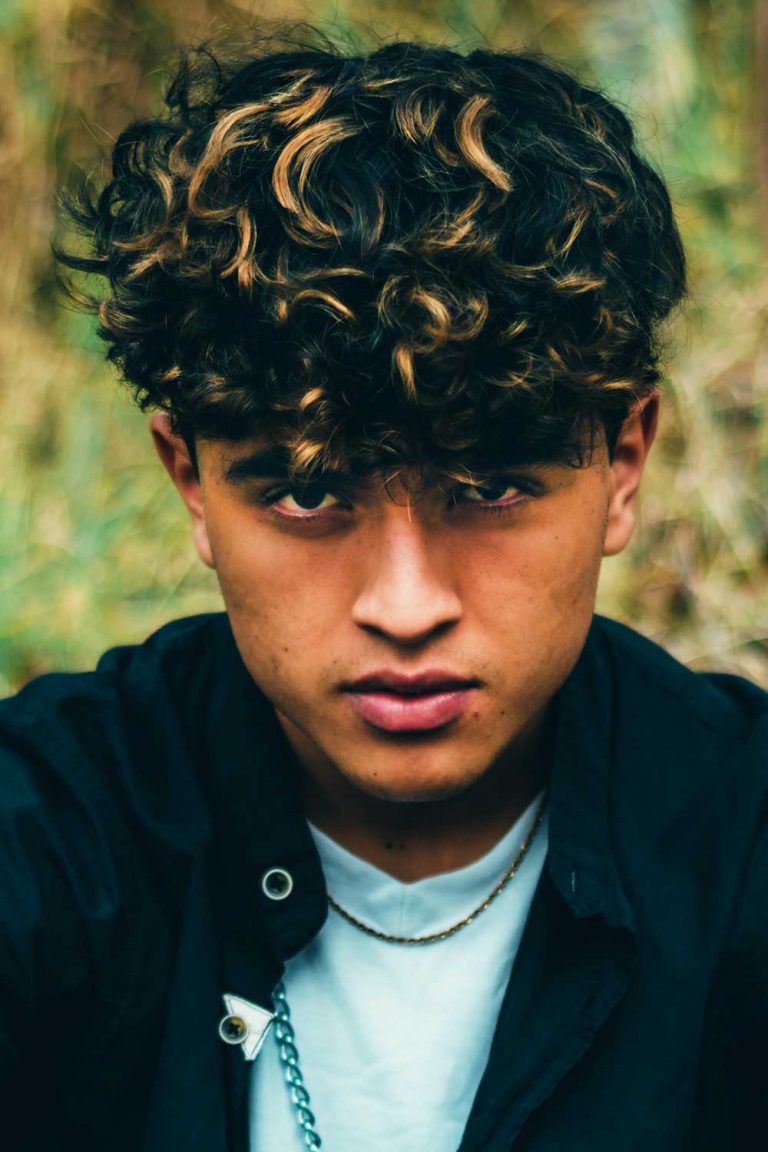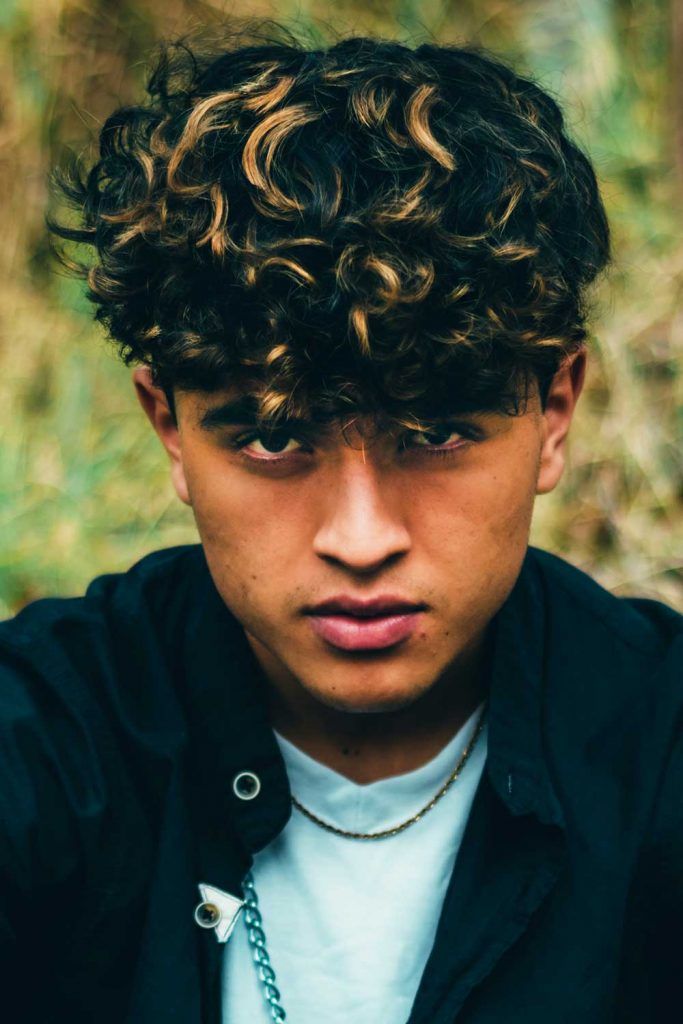 Mini Shiny Fro
White Afro can start from any length, even the shortest. Just remember to accentuate your curls with a hair styling product to give them some shine. You can use a hair gel for a wet glossy finish and crunchy feel. Apply the product with your fingers without excessive raking not to ruin the curls.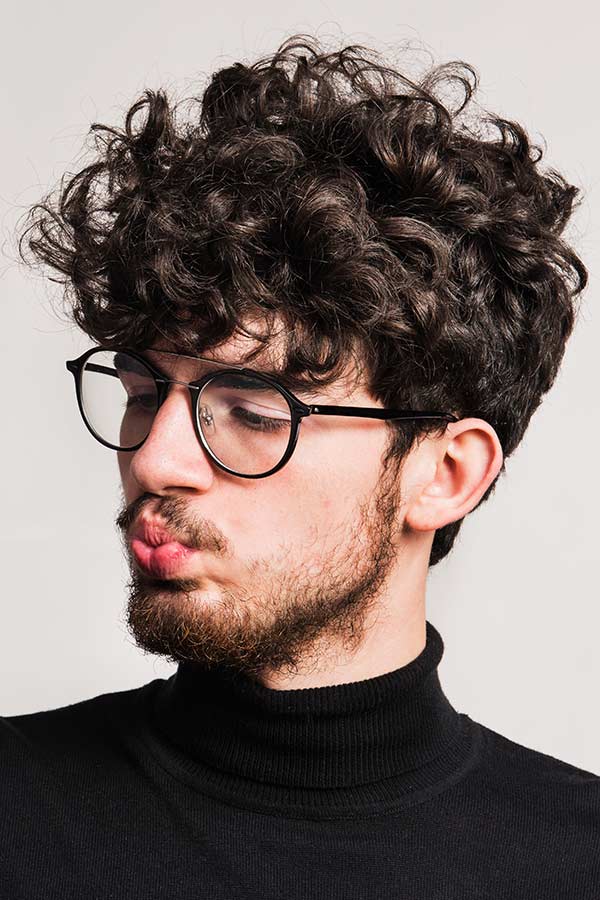 Wild Style
In case you really struggle to tame your locks, maybe it is high time to embrace them? Simply leave your hair air dry after washing and let the wind be your hairstylist. With such a look, you can achieve an effortless and relaxed appearance without sacrificing your natural hair structure.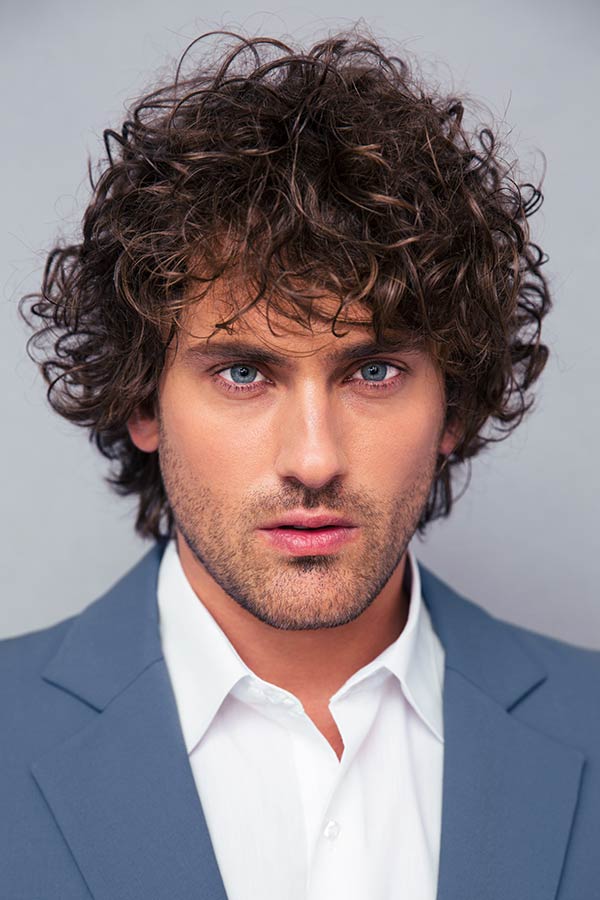 Teased Jewfro
A white guy with Afro already looks attractive and eye-catching. Still, for an added flair, you can tease your Jewfro locks at the roots. This will give them an extra volume and shape, forming a perfectly rounded crest. Do not bother to put the locks in order though. The messier they look, the better.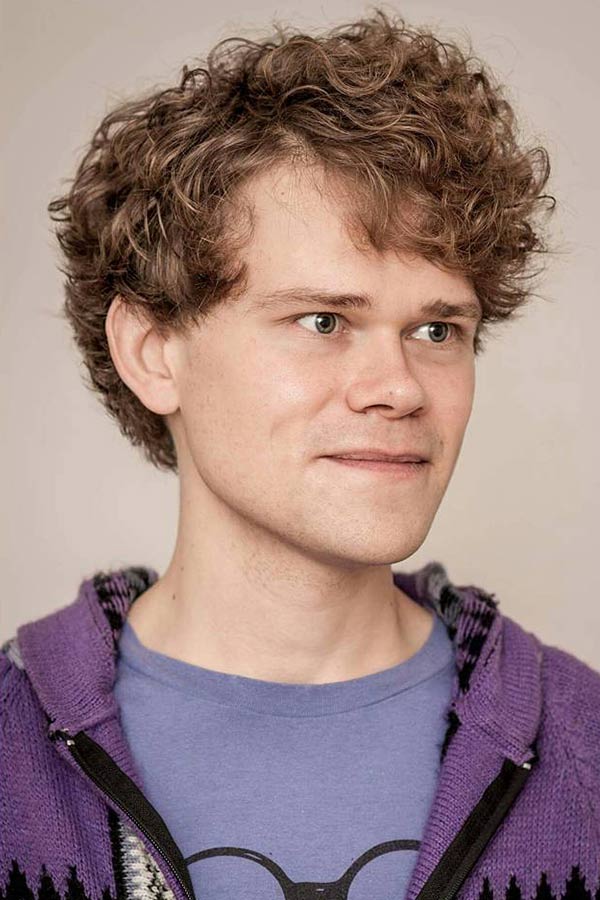 Source: @urednistvo.pricesk.robert via Instagram
Nick Jonas Curls
You do not have to be a big fan of the Jonas Brothers to pull off their hairstyle. They really seem to know how to make the most out of their Jew hair. Take, for example, Nick Jonas's curls. They are so perfectly cut that the accent is kept on his hair texture yet it does not cover up his face too much.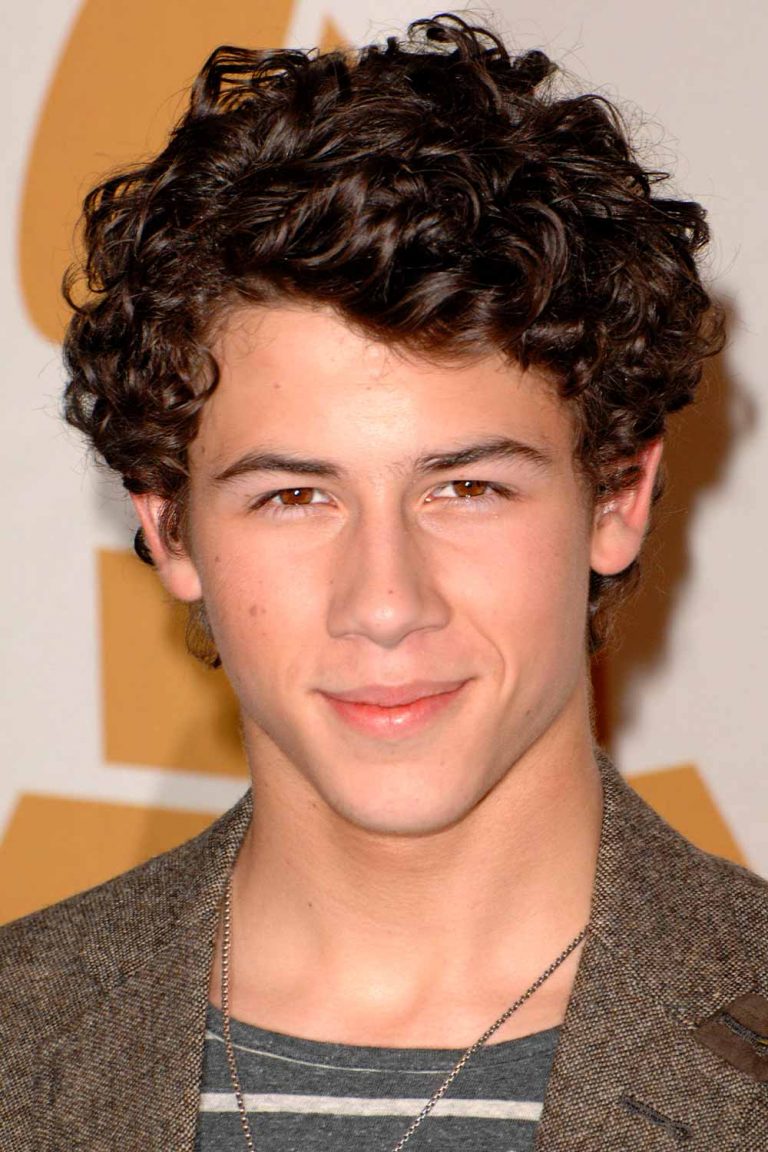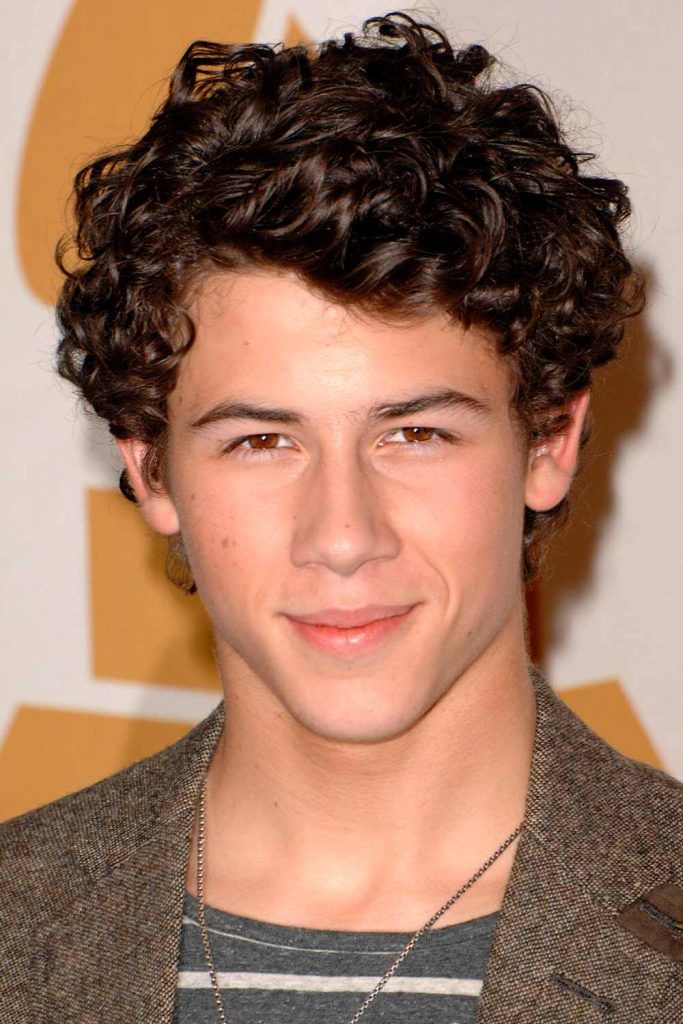 s_bukley/Shutterstock
Middle Parted Jewfro
In case your hair is soft enough to look floppy, you can save greatly on styling products. Just divide your hair into two parts after washing and towel-drying. You can create a parting using a comb or just your fingers. The latter option makes curly EBoy haircut look easy and breezy. You just let the nature (genes and gravity) lead.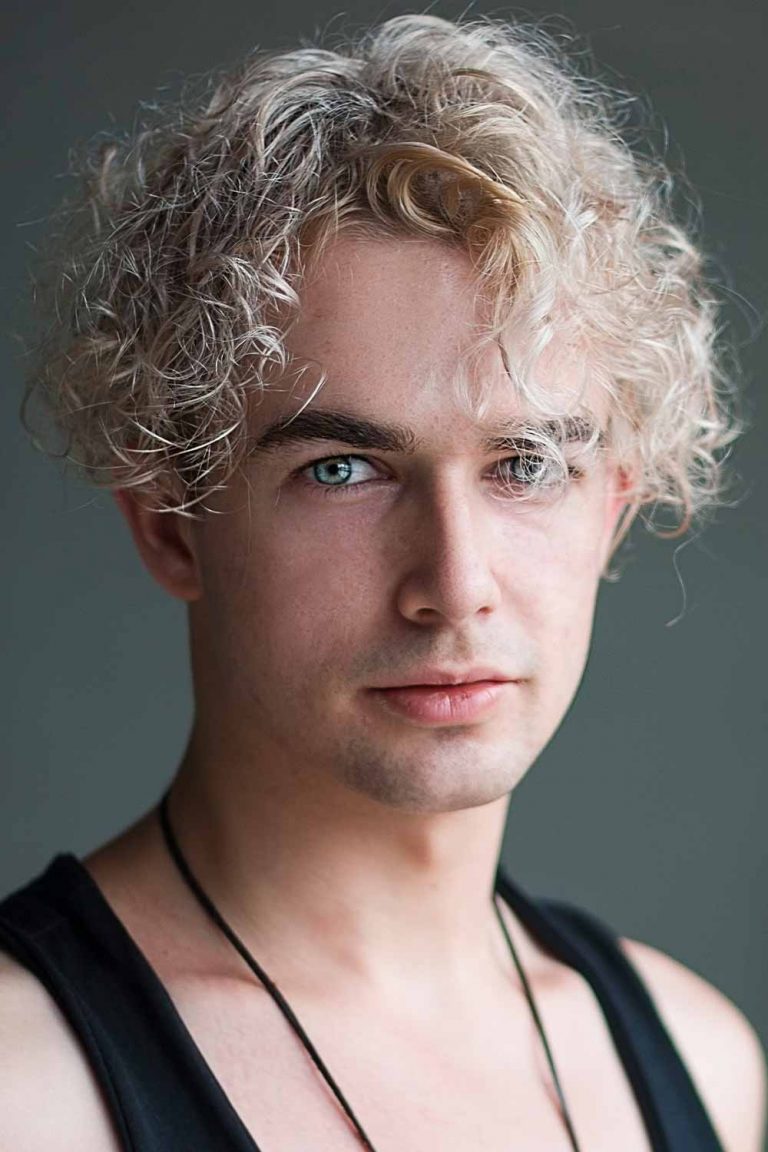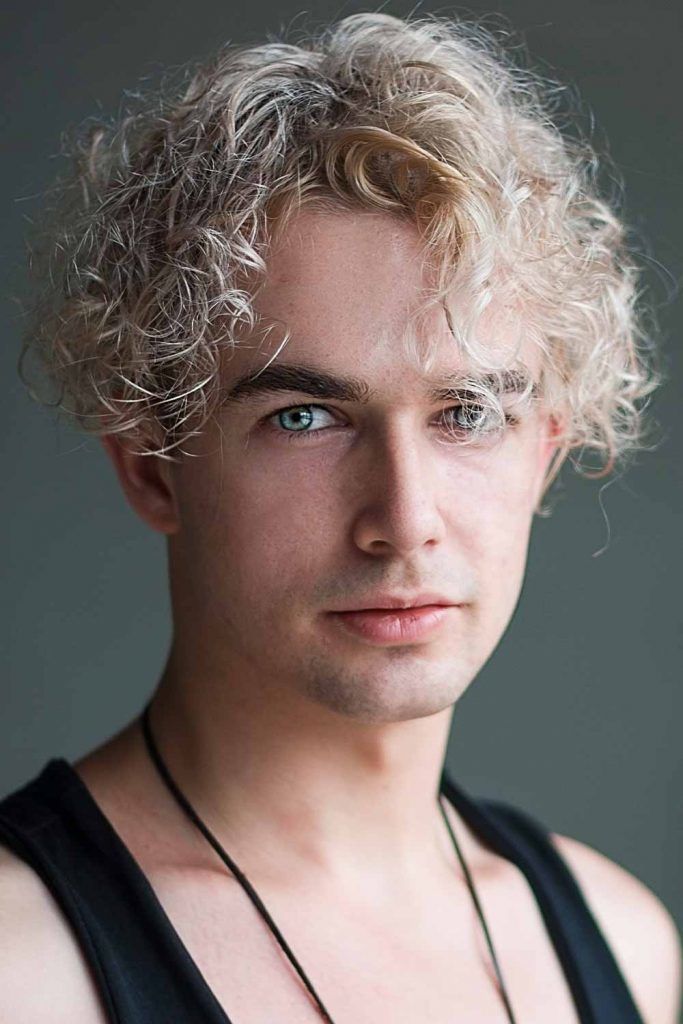 Beachy Curls
Every white guy with Afro hair should try to pull off a beachy curl hairstyle. Carefree and effortless, it gives off a very relaxed and breezy vibe.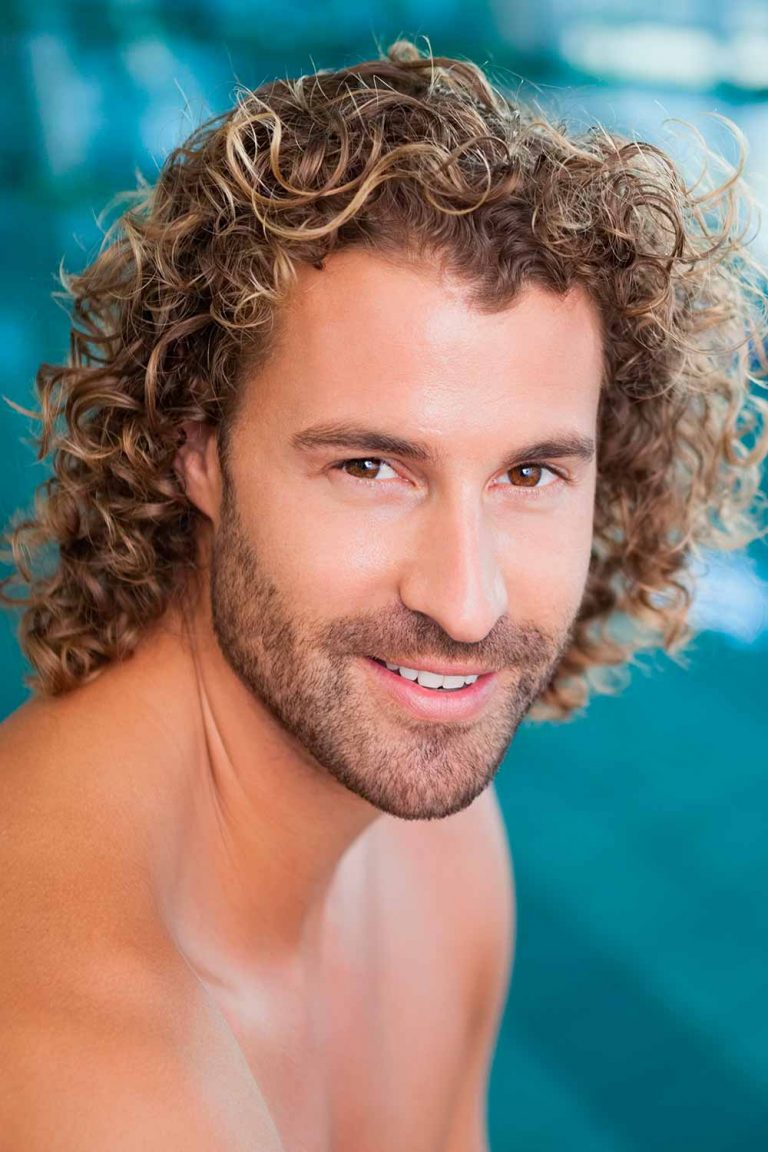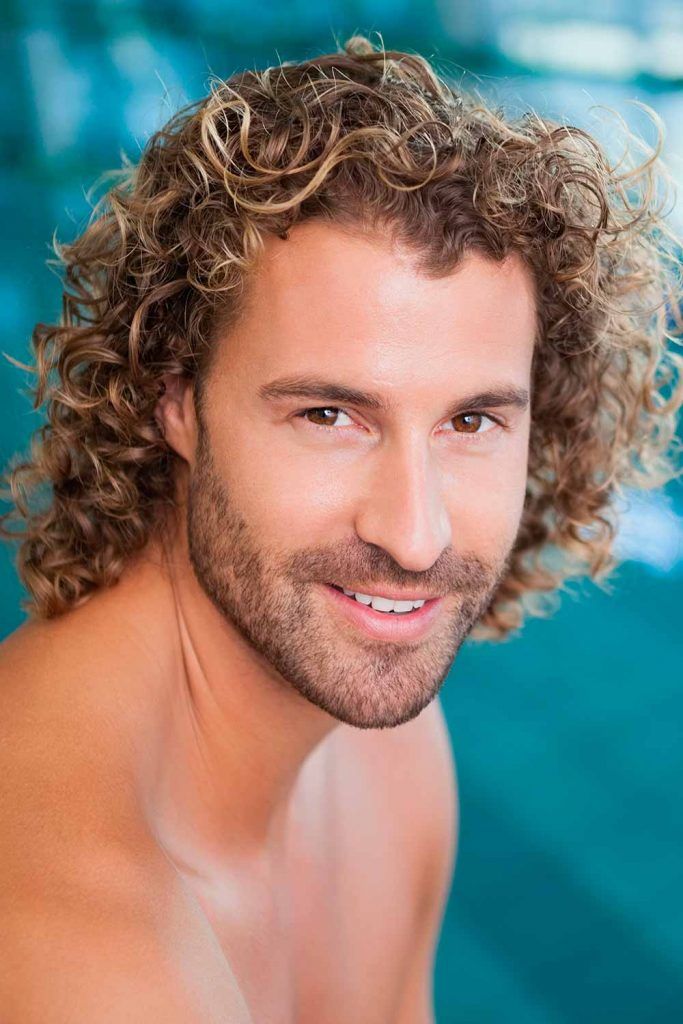 Undercut Jewfro
Although classic Jew fro hair styles are one length, modern variations can be accompanied by different trendy haircuts. With an undercut, a curly top gains more prominence. So, it will not take you much effort to accentuate your hair texture.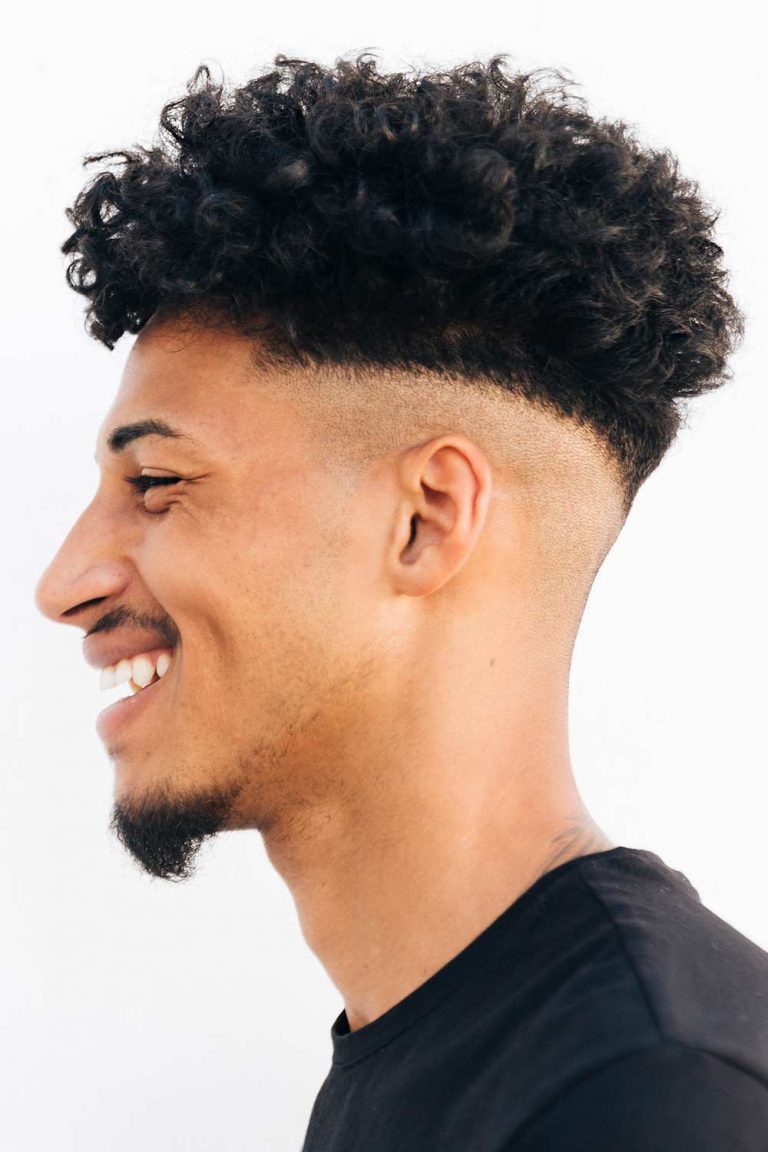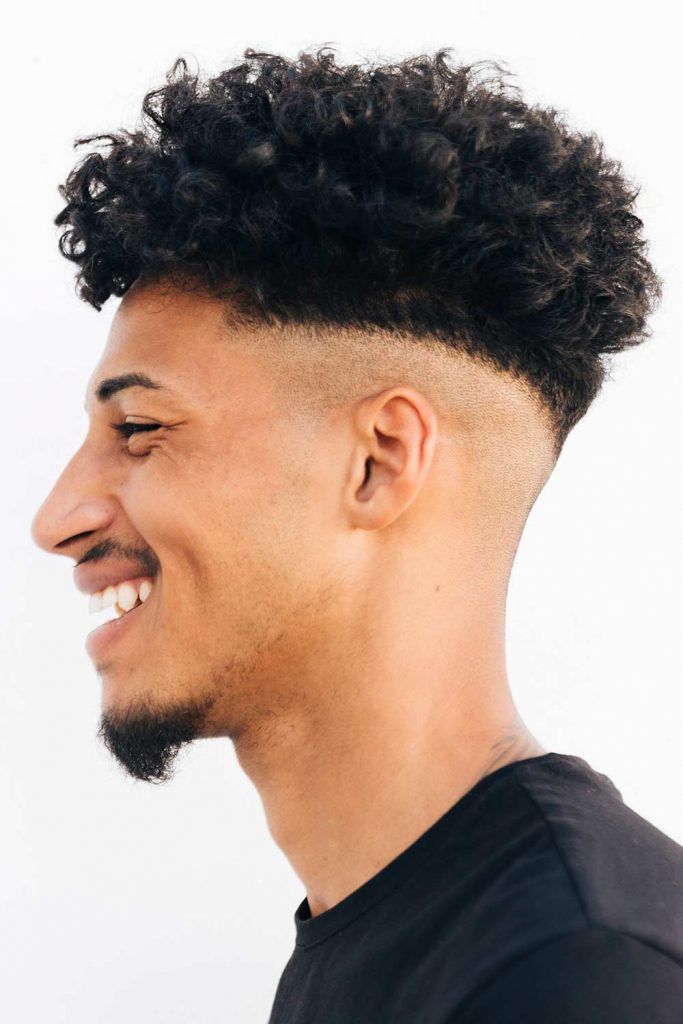 Jewfro hairstyles give the perfect opportunity to those men who are fed up with ordinary hairstyles. Kinky haircuts are very adjustable and diverse. They allow you to express your personality, individuality and character.
FAQs
How do you get a Jewfro?
Even if you are not Jewish, you can still get a Jew-fro hairstyle. You just need to have Jewish hair texture either naturally or obtained. So, in case your hair type is 3 or 4 or your locks are permed, you will be able to pull off the look. Then, make sure your hair is of an even mid length (over two inches long) without any tapers or fades.
How do you cut a Jewfro hair?
A Jew frow haircut features hair of an equal length all over your head. It could be anywhere between 2 and 10 inches long. You can also trim the hair on your sideburns short using hair clippers.
REFERENCES: