Get Ready To Rock A Slicked Back Undercut Hairstyle
The slicked back undercut is a modern take on a classic slicked back hairstyle. It has brilliantly withstood the test of time and successfully adjusted to current trends. With clean sides and ample top, a slick back undercut offers tons of styling options. If you want to know how to style one of its most popular variations, stay tuned.
How To Get Slicked Back Undercut
Source: @travbeachboy via Instagram
Before getting down to styling, it's important to have the right men's haircut. So that it could be slicked back, the hair on top of your head should be cut in layers with the hair length varying from 3 to 5 inches. As for the sides, they should be either undercut or both faded and undercut. For added definition, you can enhance the look with a line-up that goes along the hairline.
How To Style Slicked Back Hair
Source: @mensworldherenkappers via Instagram
When the barber has given you one of the mens haircut styles that can be slick back, it's time to arm yourself with a bunch of grooming tools that will make the process of styling slicked back hair effortless – a high-grade pomade, a styling mousse, a blow-dryer and a non-pulling comb. They will also come in handy for any other popular haircuts for men should you decide to upgrade your hairstyle again. Depending on the finish and hold you want, the type of pomade will vary. For wavy or dense hair, opt for a styling product with a strong hold. If you're after a natural and textured finish, go with a matte pomade.
Step 1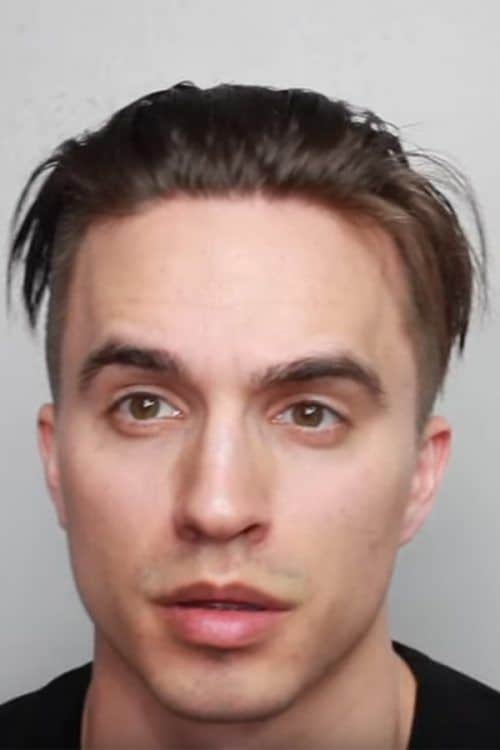 Now, that you have the right tapered haircut and the required hair products, it's time for styling. Basically, any mens hairstyle begins with refreshing your hair with water. The slick back 'do is no exception. Spritz a couple of times the top section of your locks with water so that it would become damp but not dripping. Then, you want to apply a blob of hair mousse and saturate it evenly with a non-pulling comb.
Step 2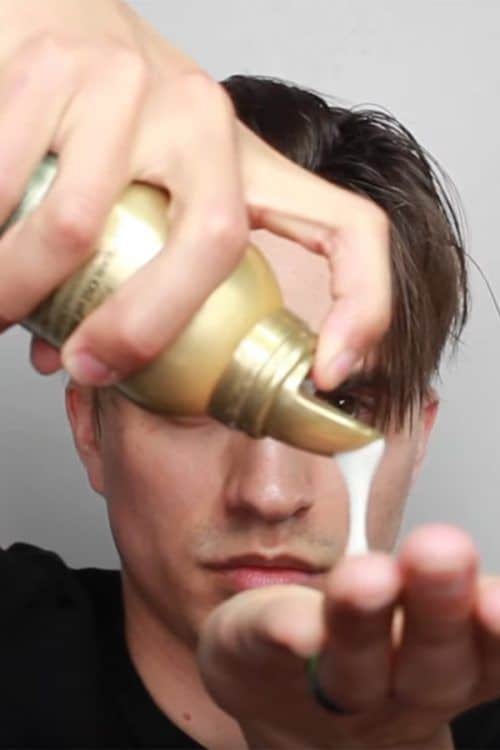 Grab your trusty blow dryer and dry your hair directing the flow from the front to the back. Don't use too high temperature settings, as you will risk damaging your hair.
While drying, you can push the hair slightly to one side, which will give your undercut haircut some direction. Finish off by using the cool temperature setting so that the hair follicles close up.
Step 3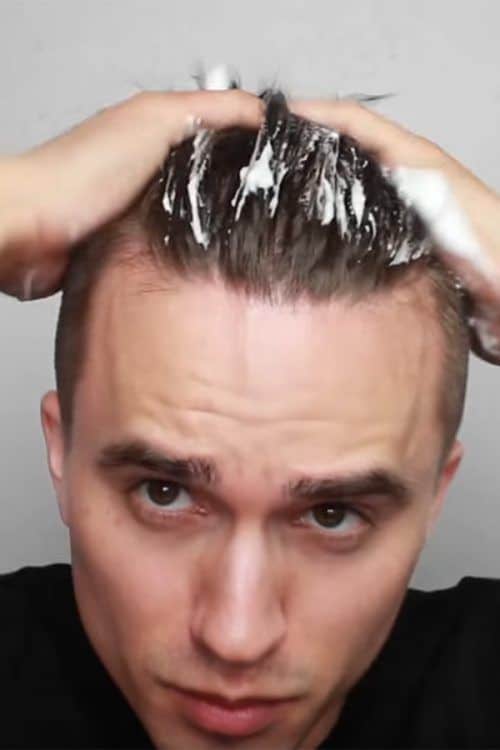 Take a small amount of the styling product that works perfectly with undercut men hairstyles. We recommend using ocean clay, which will give you both the defined texture and a natural feel. Rub half of a scoop of the clay between your hands to warm it up for an even application and spread it all over your top section of the hair starting at the front and working your way toward the back.
Step 4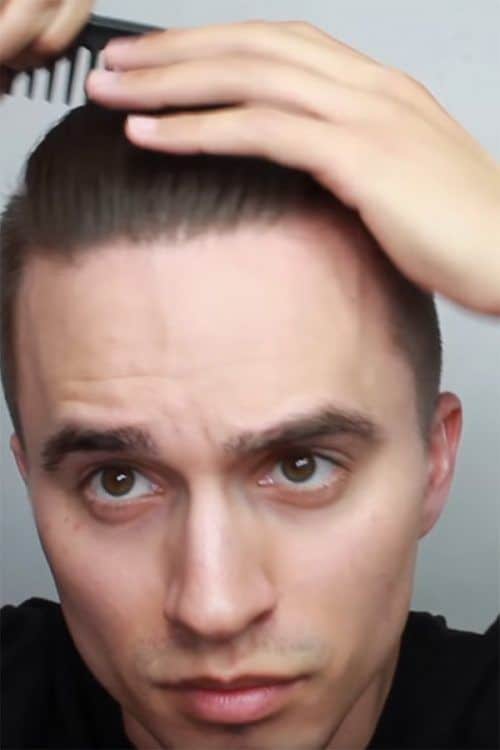 So that your slick back hair style would have enough texture, comb it all the way through one more time with the non-pulling comb. Its wide teeth will give that edgy effect that you won't be able to achieve with the brush or fingers. Help yourself with your other hand to press your hair into place.
Step 5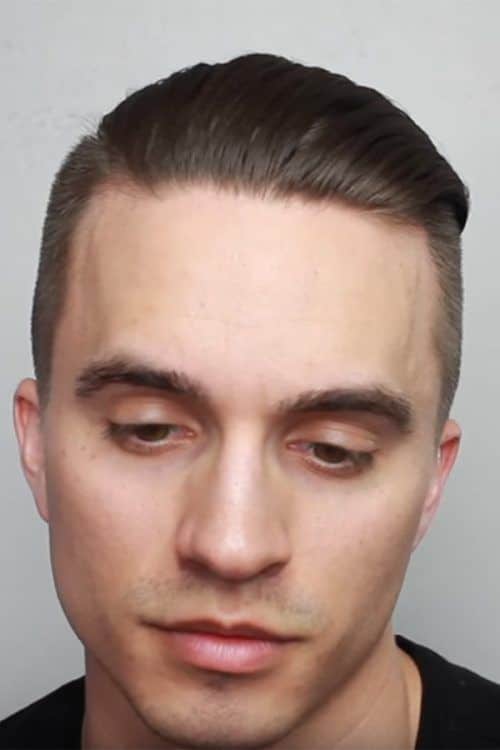 Source: @DreDrexler via YouTube
And you're done! Your flawless staple of short sides long top hairstyles is ready to rock. To make sure that your hair looks irresistible, pose for the mirror and then take no less than a bazillion of selfies. Congrats on your official mastering the art of styling a slicked back undercut!
The slicked back undercut hairstyle lends your look a formal and classy feel. With clean short sides and lengthy top, it creates the contrast that can't be left unnoticed. On top of that, with the minimum effort it requires, you'll get a startling look in five easy steps, which our piecemeal tutorial successfully proves.