Korean perm men hairstyle has been one of the hottest trends lately. But if you think that this is the same perm that gives you poodle curls, we are here to prove you wrong. Korean men permed hair looks much more natural and flattering than that resembling ramen noodles. To give you a better idea of the topic and help you achieve the desired look, we have prepared this informative guide. As a bonus, you will get a bunch of hairstyle options and maintenance tips.
10 Most Popular Korean Perm Hairstyles
So that you have a better understanding of Asian perms, here is a list of the trendiest ideas for Korean perm guy hairstyle. Now all you have to do is to study it carefully and pick out the option that speaks to you. See the best collection of Korean hairstyles for men with a perm.
Classic Korean Men Perm
If this is your first Asian men perm, then you may want to start with a classic version. As the look turns out slightly textured, rather than all curls, it is much easier to pull off. For styling, you may simply rub in a tad of a texturizing product and be good to go.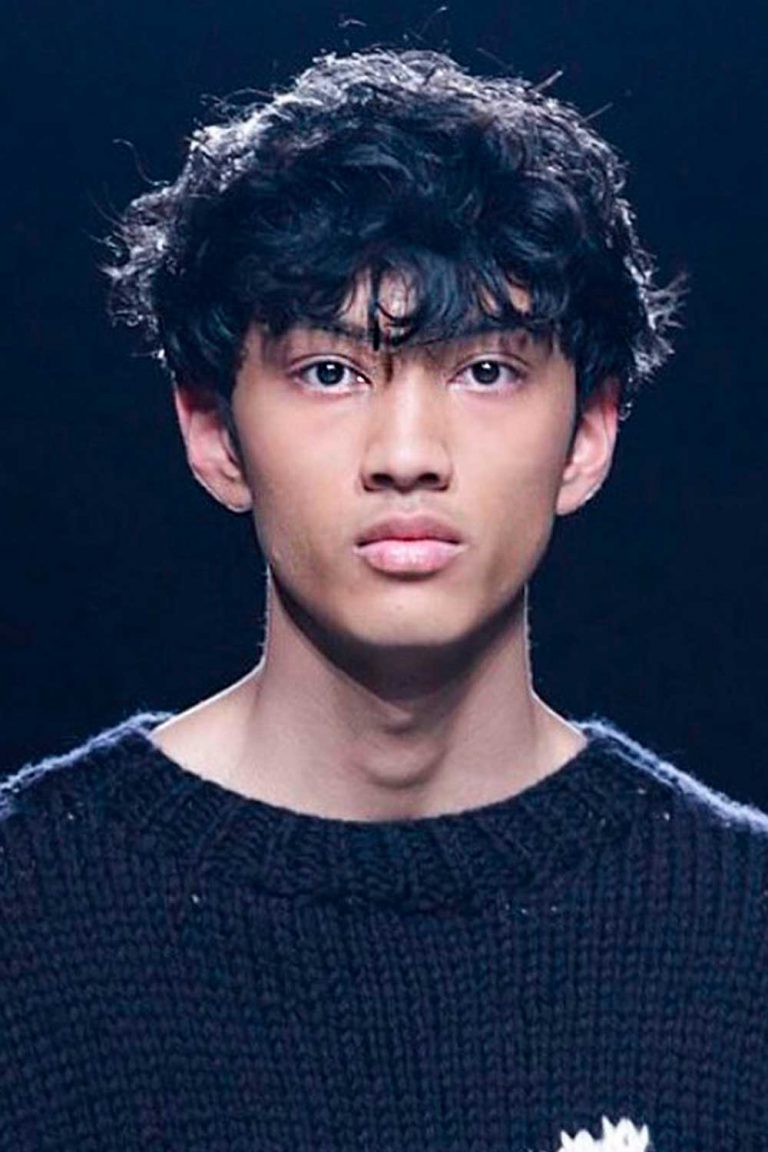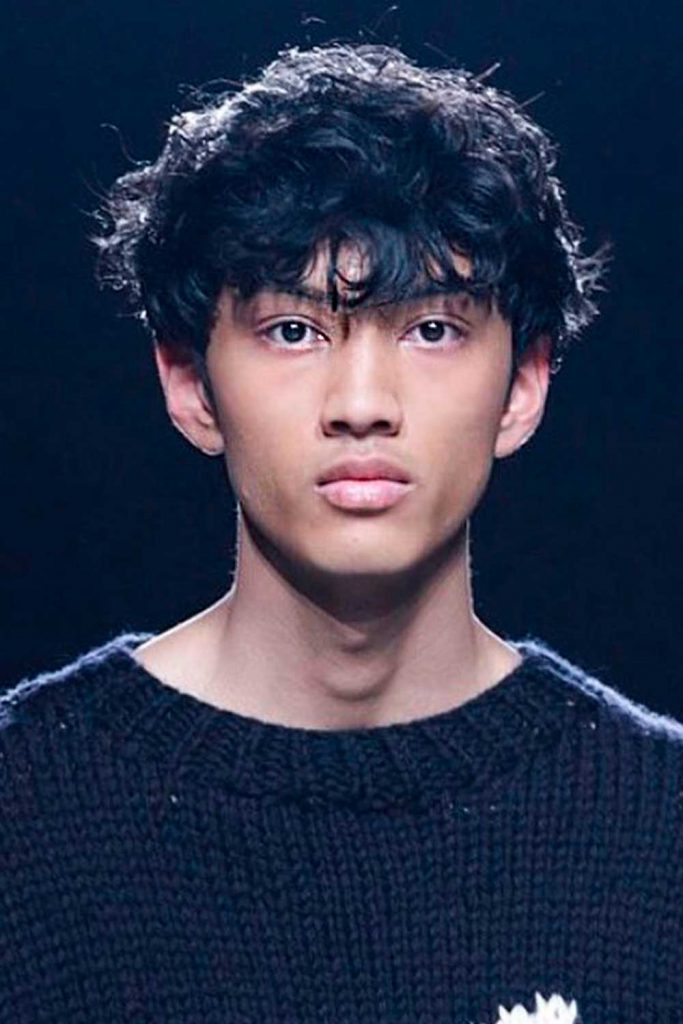 Source: @dexterdapper via Instagram
Curly Korean Perm With Undercut
For a bolder and more impactful look, opt for curly Asian male perms. They can be accompanied by a fade or better an undercut, which gives even more contrast and draws attention to the curly top on Asian men hairstyles. Besides, such haircuts are relatively easy to maintain, as they feature little to no hair on the back and sides.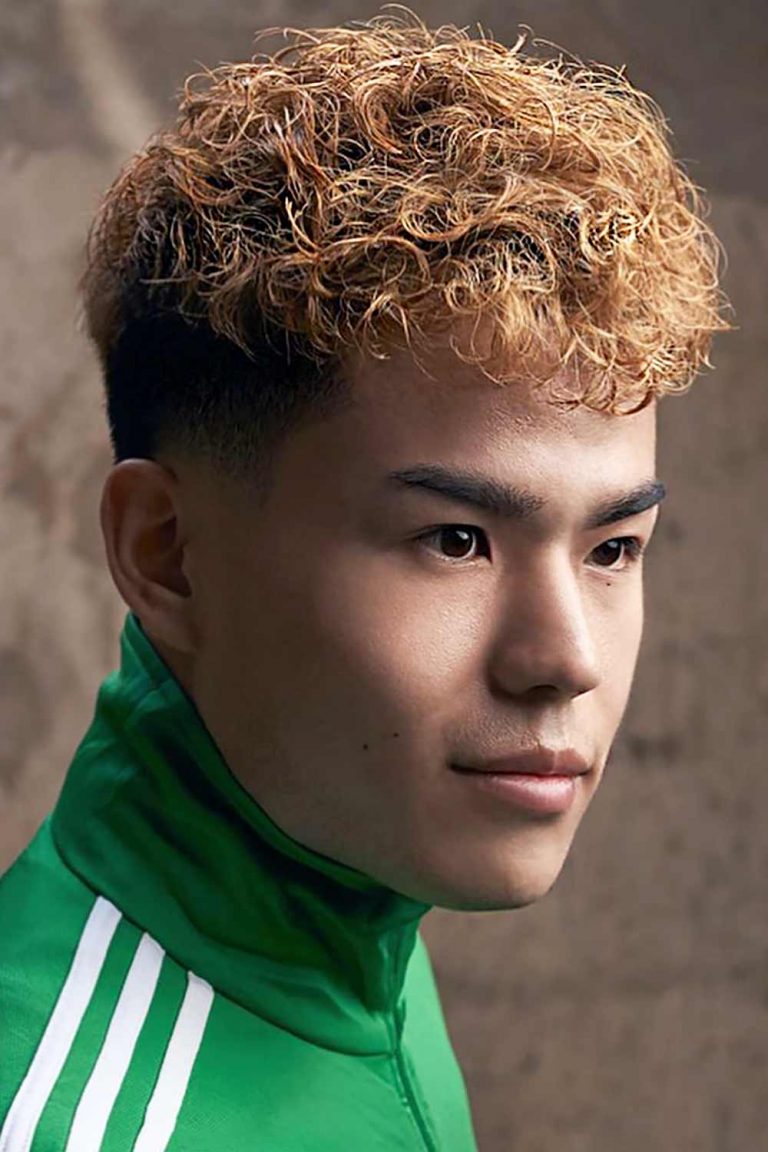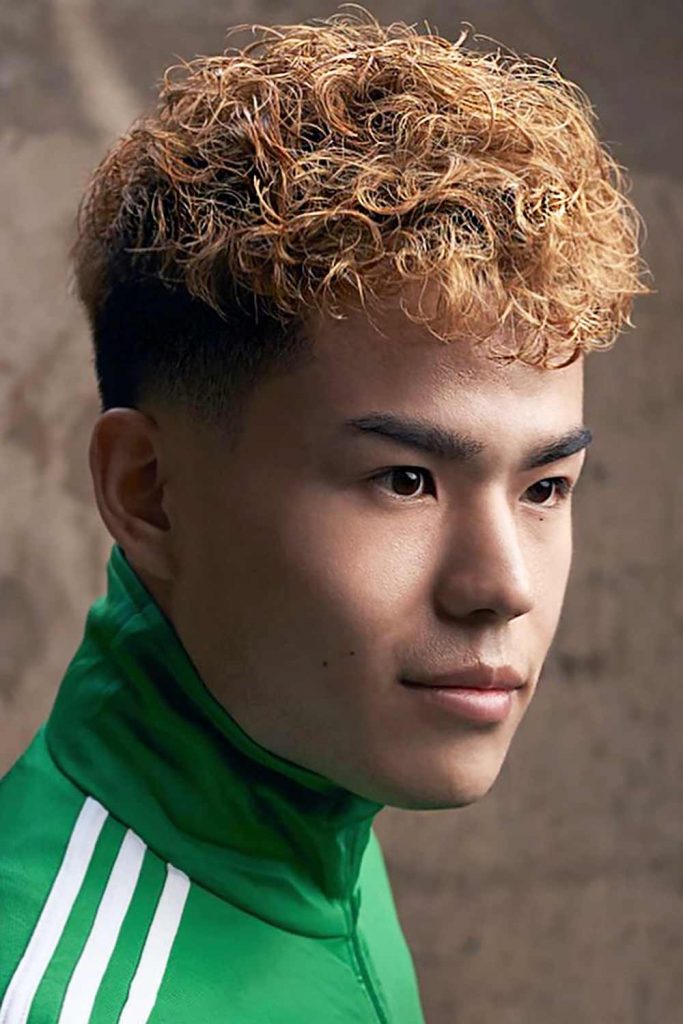 Source: @joth_davies via Instagram
Long Curly Korean Hair Perm
When it comes to Asian perm male hair can be of any length you like, from pretty short to quite long. In fact, to show off your trendy hairstyle, a curly Korean perm works best. It is quite demanding in terms of maintenance, but it is totally worth your effort.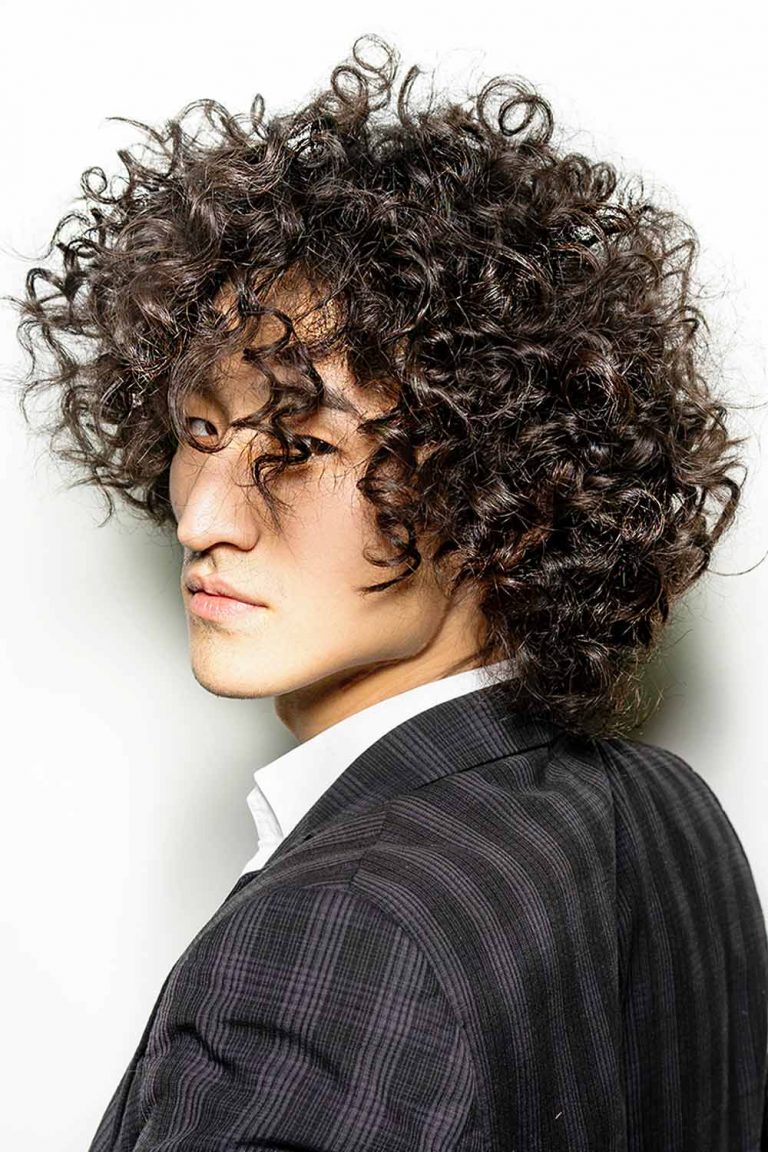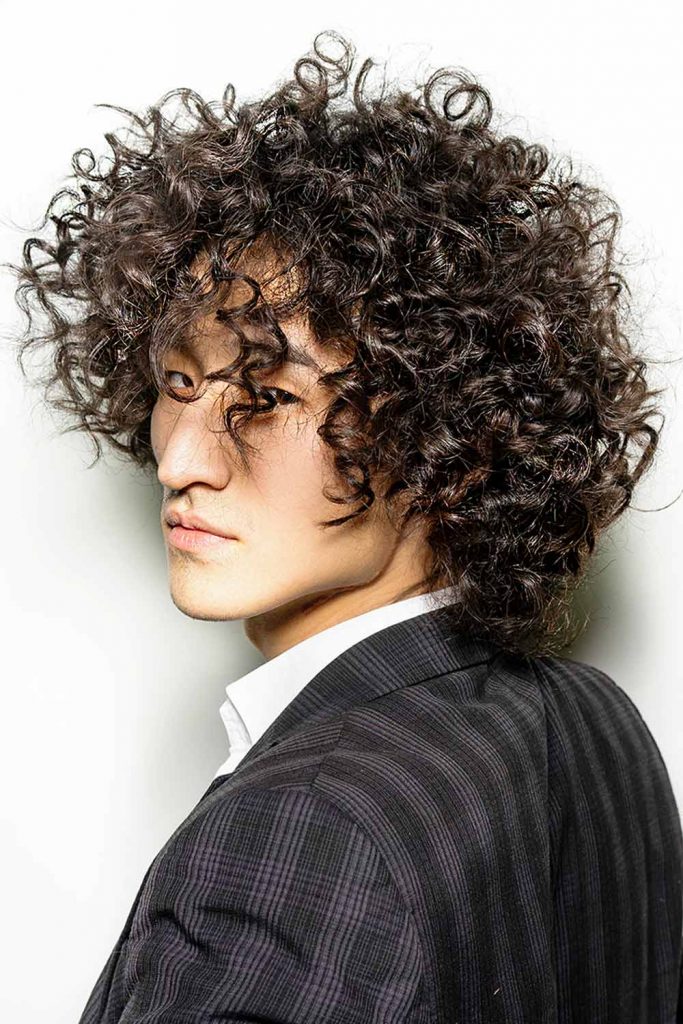 Korean Perm Male Mullet
To take your Korean wave perm male to another level, why not combine it with another popular hairstyle, like a permed mullet? To nail the look, the sides should be trimmed pretty short with a little longer top and a noticeably longer back. The perm can be added to the top only for a more unusual and prominent appearance of the hairstyle.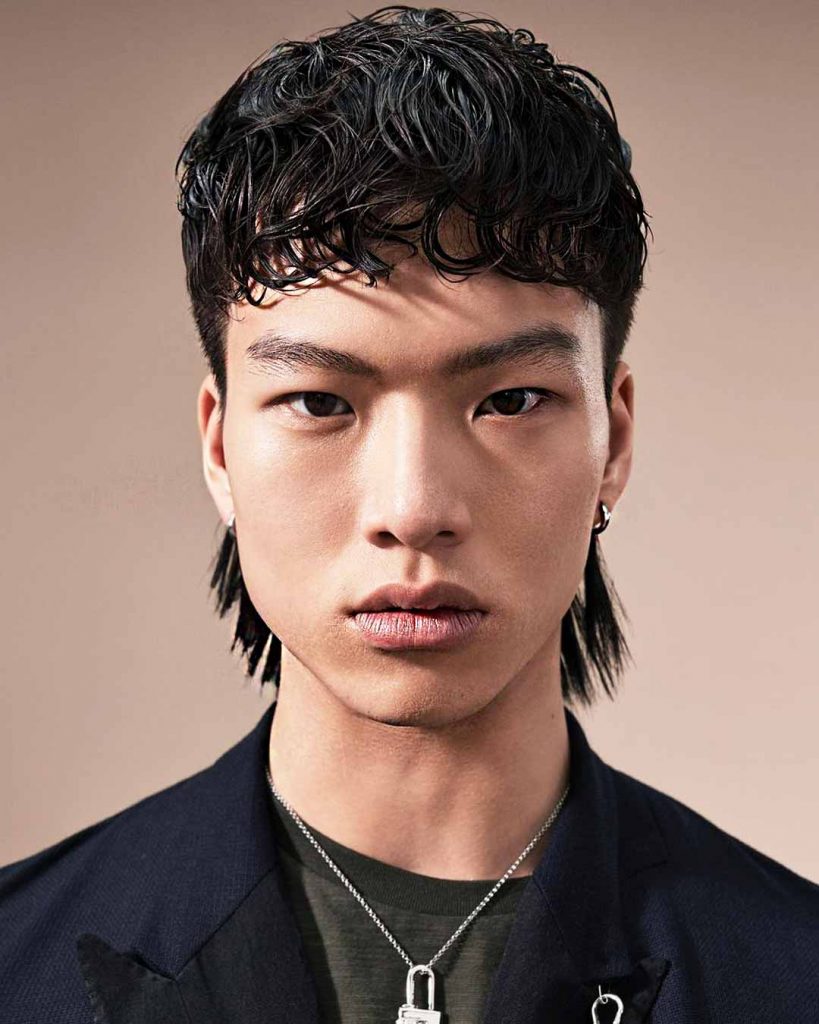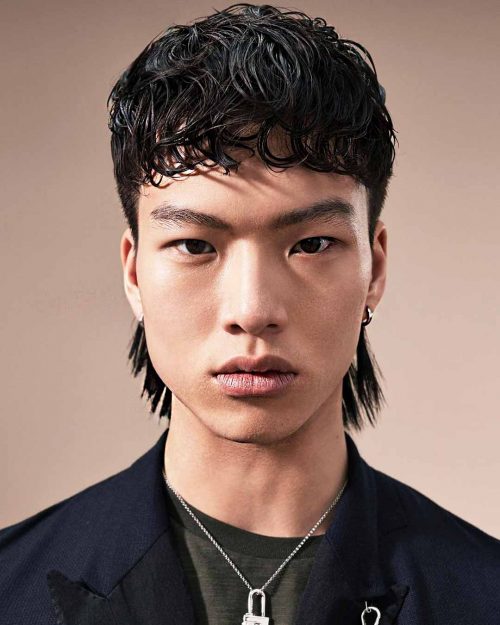 Source: @dexterdapper via Instagram
Shaggy Asian Perm
Korean wavy perm does not suggest a particularly neat or polished look. That is why it is a good idea to pair it with another popular male hairstyle – a shag. The final result turns out very voluminous and structured, which is why it is a perfect option for guys with fine and thin hair.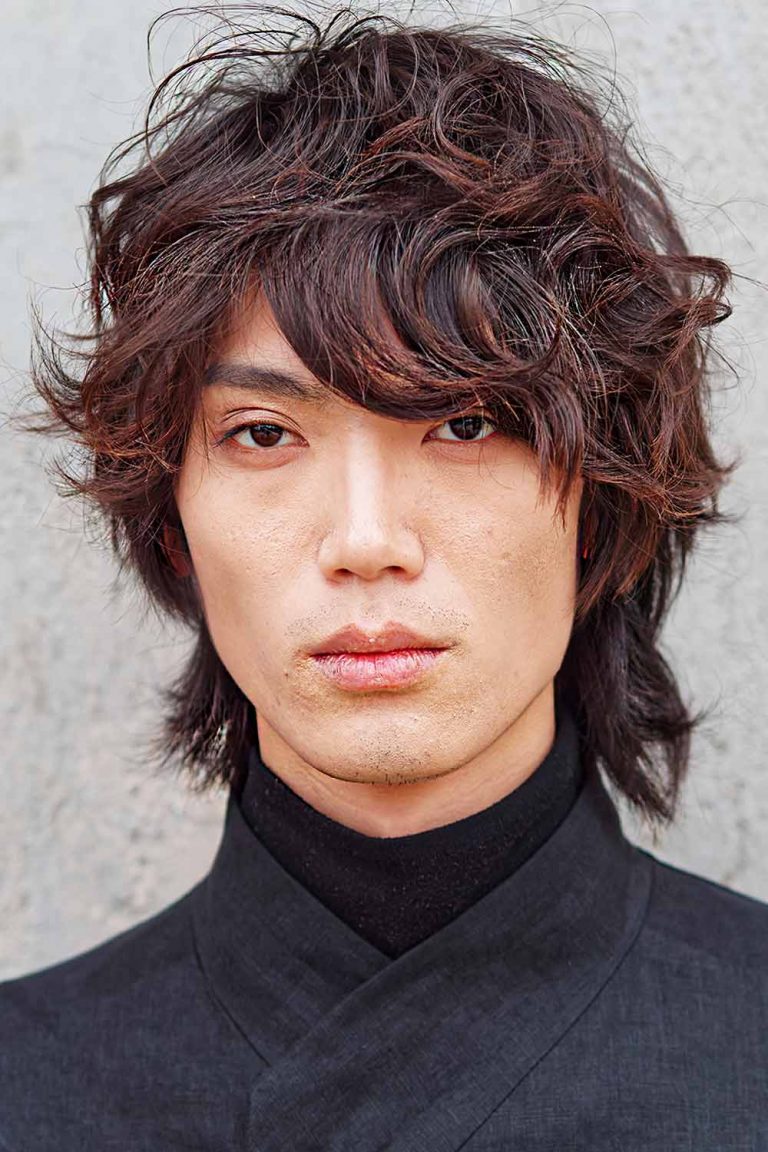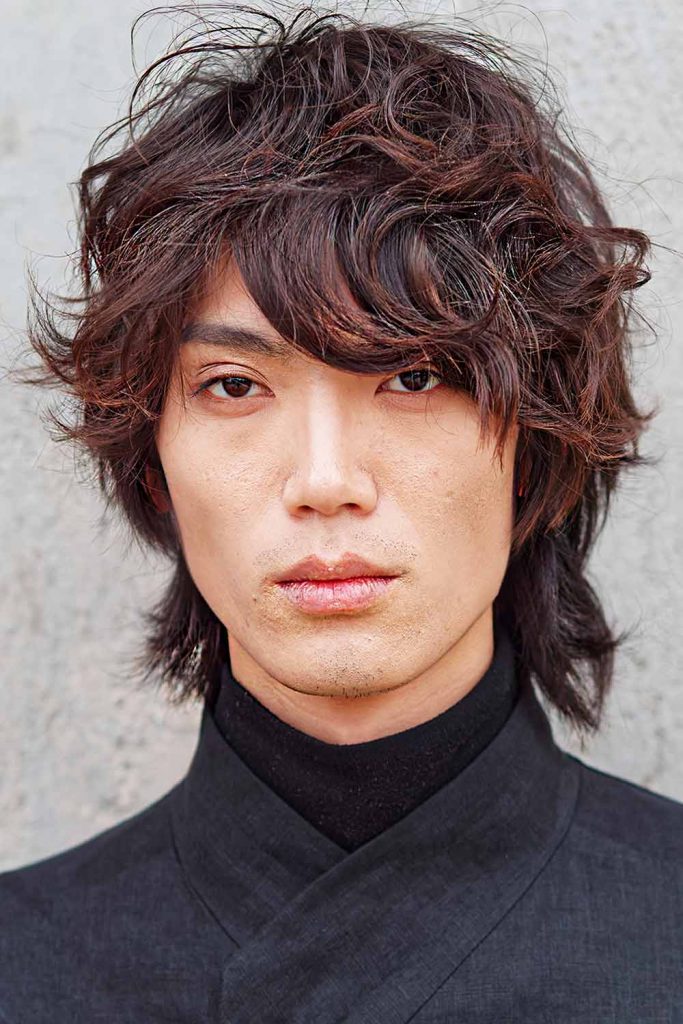 Fringe Perm With Fade
Give your hairstyle an edgy twist by enhancing your permed fringe with a fade. This combo is so stylish and eye-catching that you are guaranteed to become the center of attention. Plus, you can try different kinds of fade, from a pretty moderate low fade to an extremely bold high skin fade.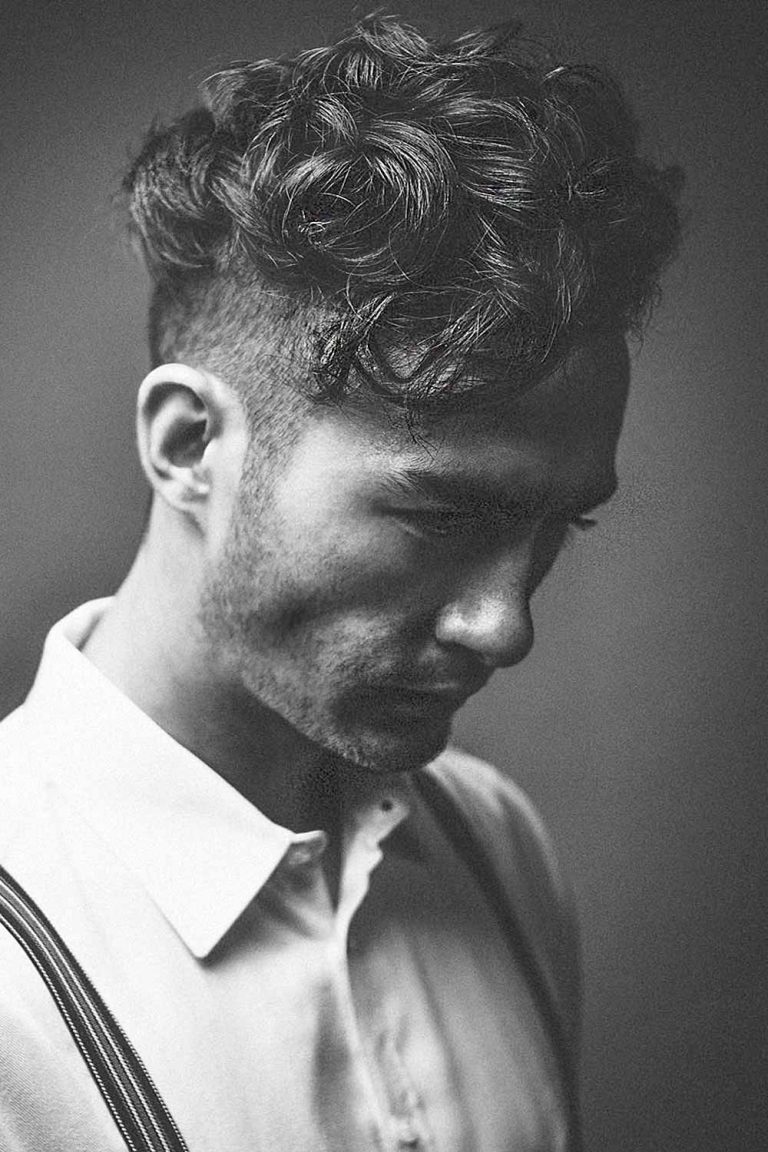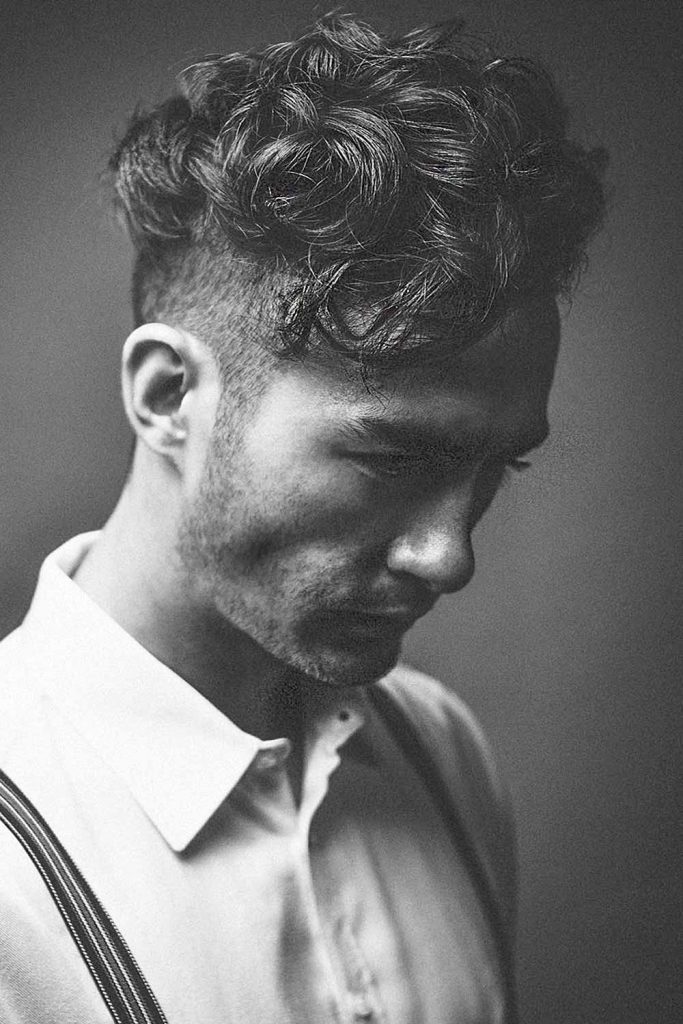 Source: @mattyconrad via Instagram
Korean Male Perm Middle Part
Korean middle part has not been losing its relevance for quite a while now. If this is your go to hairstyle, you may want to upgrade it with a Korean wave perm. The parting should not necessarily be very defined. A natural slightly messy middle part perm
works best in this case.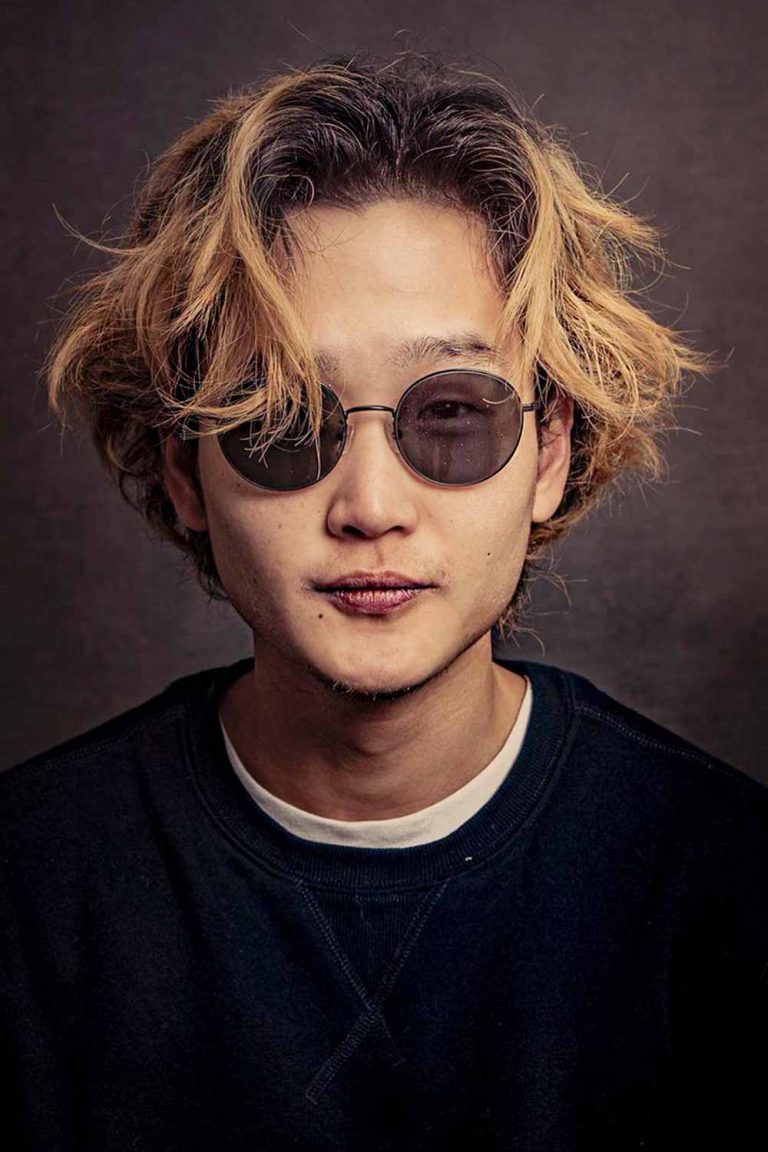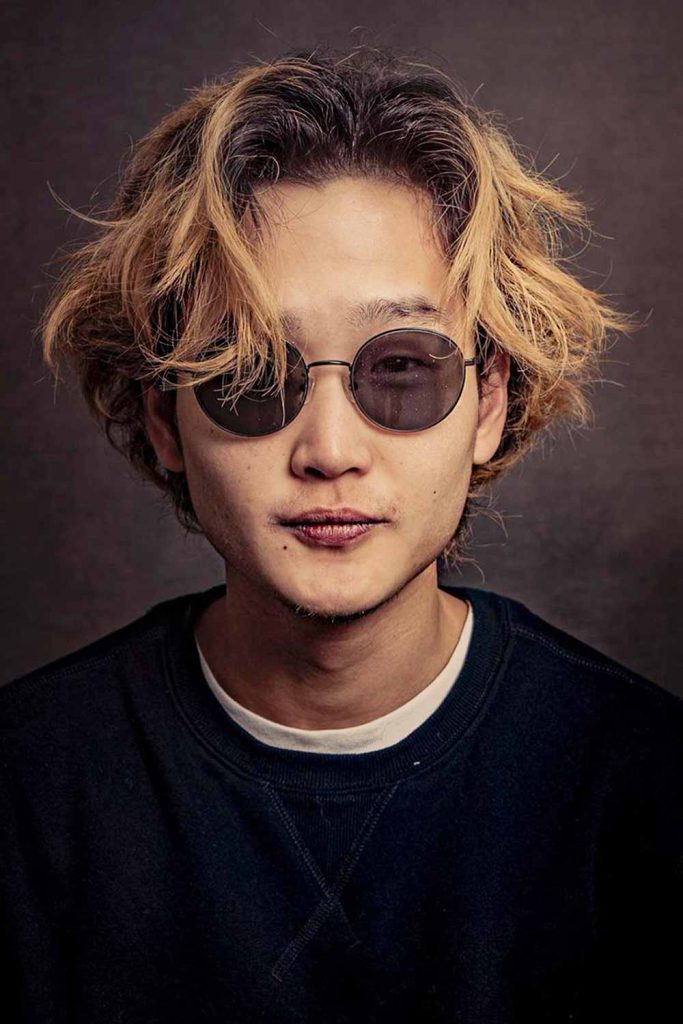 Source: @the_bloody_butcher via Instagram
Side Fringe Perm Korean Haircut
When getting Korean perm guys are welcome to style their locks in whatever way they like. If you generally gravitate to a fringe but wish to hop on the Korean perm men trend, feel free to do so. A permed fringe will take your hairstyle to the center of attention. So, be prepared to collect compliments and admiring gazes.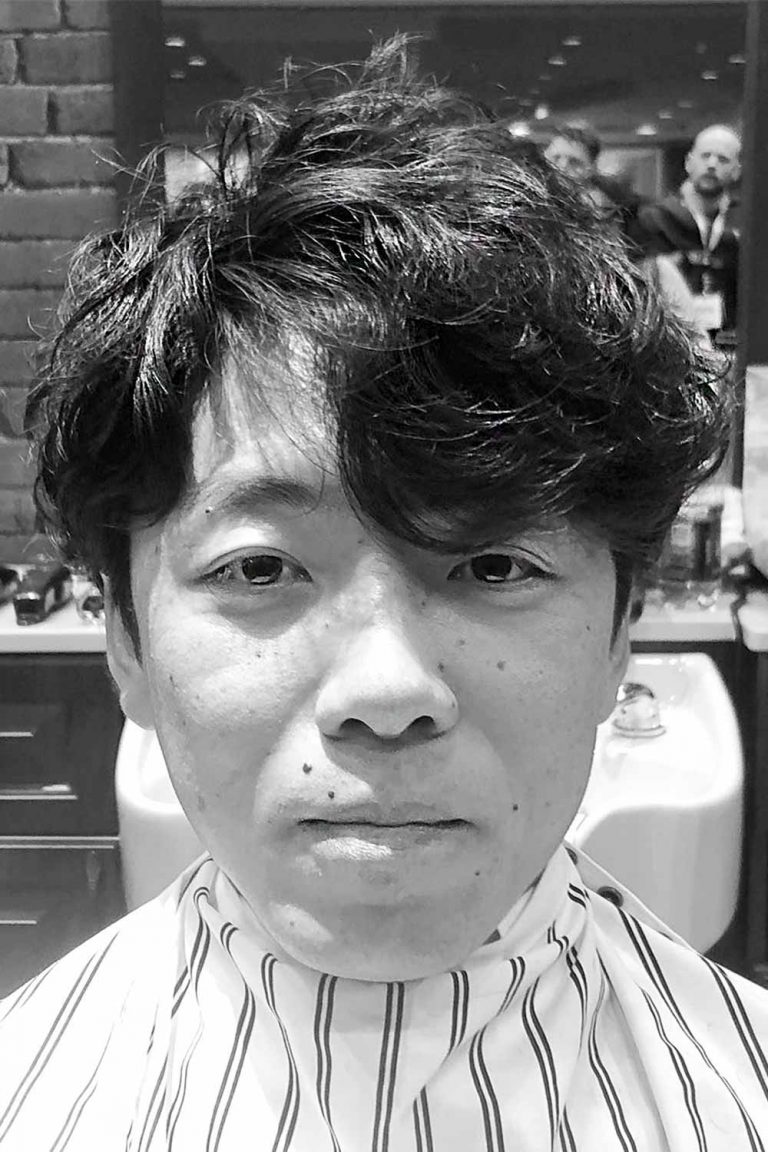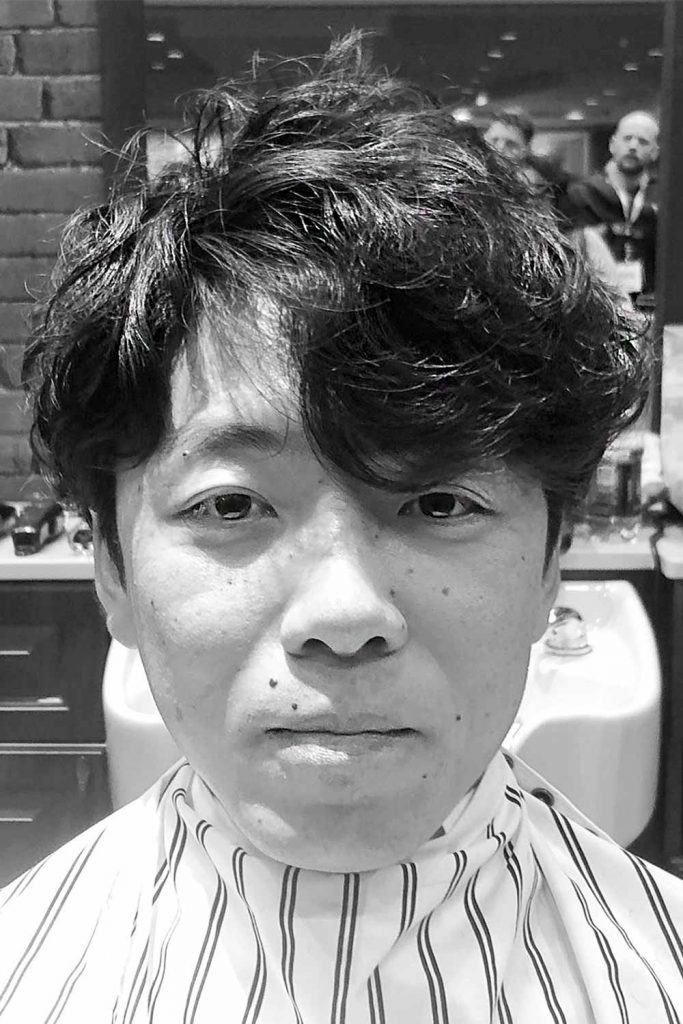 Source: @mattyconrad via Instagram
Perm With Fade And Design
For an ultimately bold look, consider boosting your Asian perm with a high fade. Because the haircut implies taking off pretty much hair from the sides, it makes your permed top the focal point of the whole look. Feeling like adding an intricate twist to it? A cool hair design is your way to go.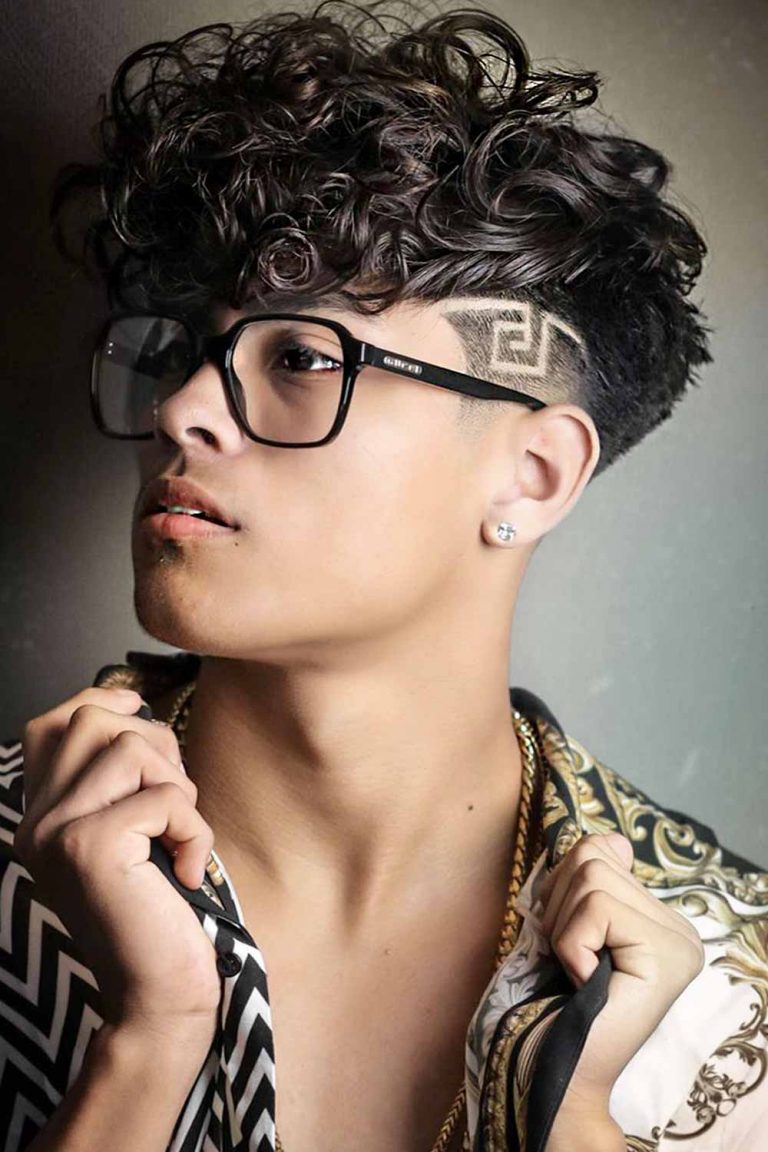 Source: @diego_djdgaf via Instagram
Two Block Korean Wavy Hair
The two block haircut is still one of the most popular Korean hair looks. The hair is cut on two different levels to create much contrast and impact. Asian men perm is a great addition to the look, as it increases its sharpness and edginess. You can then style it in a wide variety of ways, from polished and elegant to messy and effortless.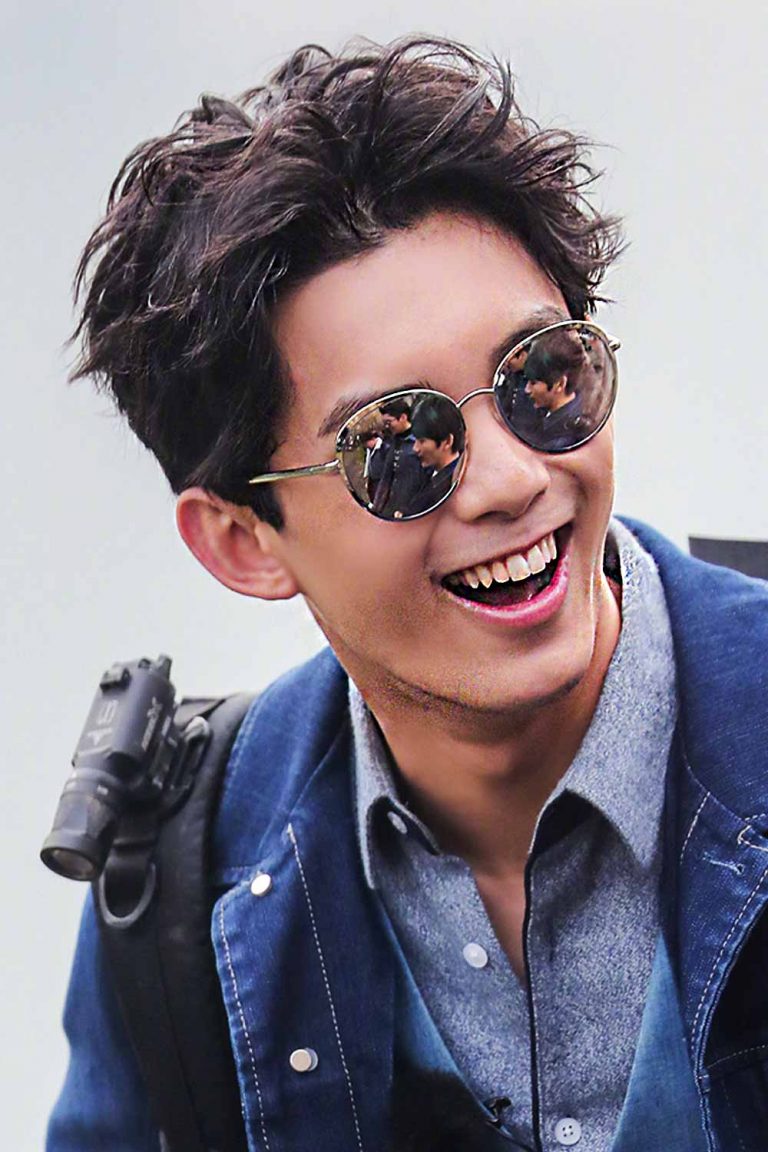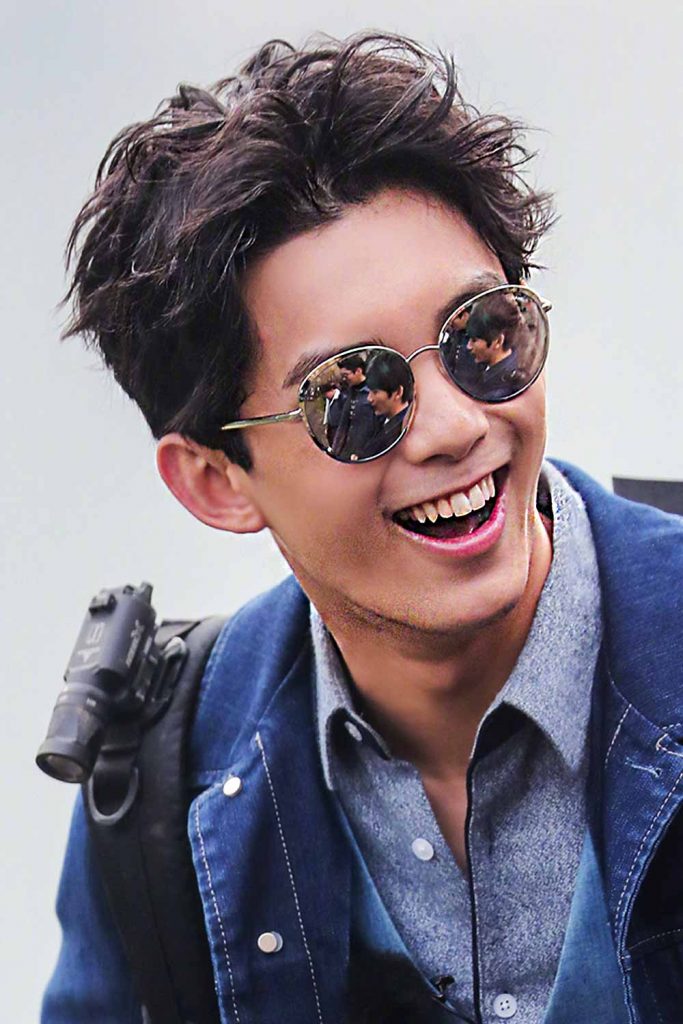 What Is A Korean Perm?
So, what exactly is a Korean men perm? You have most likely already seen it. This is a hair treatment that changes the structure of your hair so that it looks as if it is styled with a blow drier or a curling wand permanently. It turns out so natural looking that in most cases you will not be able to tell the difference. The style is characterized by plenty of volume and an elegant wavy silhouette that will last anywhere between three and six months.
How To Style Korean Perm Men
With Korean wave perm men do not have to put a lot of effort into styling their hair. Just follow these simple steps to achieve a cool and fashionable look:
Use hair shampoo and conditioner aimed at permed hair when washing it.
Apply a curl cream once you have removed excess water from your hair and let it dry naturally.
Help your locks to form curls with your fingers.
For styling, use cream gels, cream pomades and pomade mousses.
How To Maintain Korean Perm For Men
For a better result, it is important to take care of your Korean male hair after you get the treatment. Here are some tips on how to do it:
1. Allow the perm to be settled.
Make sure not to let your hair get wet for the first couple of days after getting the perm done. You should allow it to settle in. Otherwise, you will just wash off the chemicals responsible for perming the hair as well as its natural oils. The swimming pool with chlorine water should be avoided at all costs.
2. Switch up for a gentle shampoo.
As you do not want to remove natural oils from your hair, use a gentle shampoo made for permed hair. The natural ingredients in it will extend the effect of the treatment and will take care of the locks.
3. Keep your hair hydrated.
Once you have washed the hair, follow up with a moisturizing conditioner. Make sure it does not contain SLS and parabens.
FAQs
How much are perms for men?
The price for Korean men perm varies between $46 and $61, which equals 60,000-80,000 won. However, it may be different for different salons, depending on such factors as the location, the skill level of the hair stylist and others.
How long does a perm last?
Korean perm for men usually lasts between three and six months. This mostly depends on the speed of your hair growth, as the longer your hair is, the looser the perm becomes.
How long does it take to get a perm?
Depending on the technique you have chosen, it may take you on average between one and five hours to get your hair permed.
Where can I get a perm?
Many salons specialize in Asian male perm nowadays. But to make sure a specific salon can provide you with this service, it is better to call them and find out.