It happens so that nowadays Asian hairstyles men pick up more often than all the others. Let's stop for a minute and think about it – what is so special about these particular styles? The thing is that in terms of fashion these men are always a step ahead of the rest of the world. What is more, it is their unique hair structure that makes it possible for Asian men to pull off anything they like. So, if you put these factors together, it turns out that Asian hairstyles are the most stylish and versatile. That is why we are going to share with you this complete trendy Asian hairstyles compilation. Enjoy!
Curtains Hair
Curtains are exceptionally popular Asian male hairstyles and not for nothing. Thanks to Asian hair texture, curtain hairstyles (or eboy haircut) create a perfect shape without effort.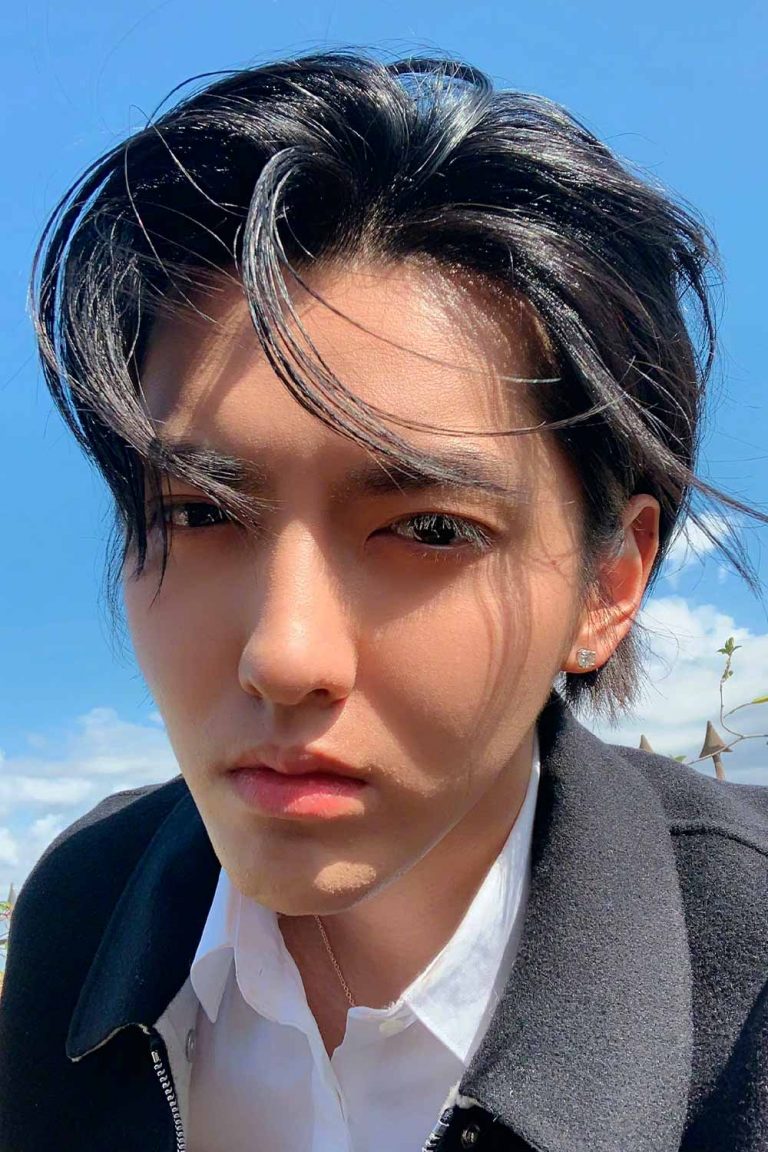 supermodel\Shutterstock
Slicked Back Fade
Slicked back Asian haircut has gained its popularity over the past few years. There is no wonder why in fact, the truth is that this Asian fade haircut looks super stylish and manly at the same time. Yet, there is one thing to keep in mind – you are going to need a good styling gel to keep this cut in place.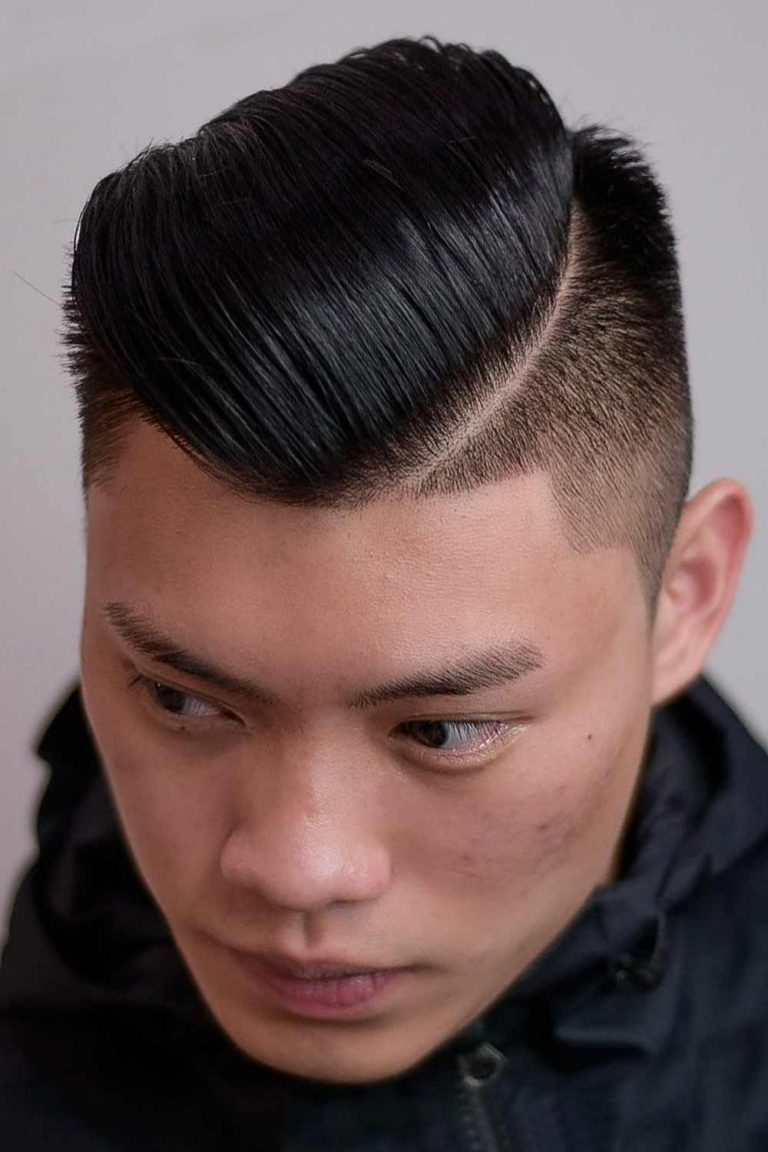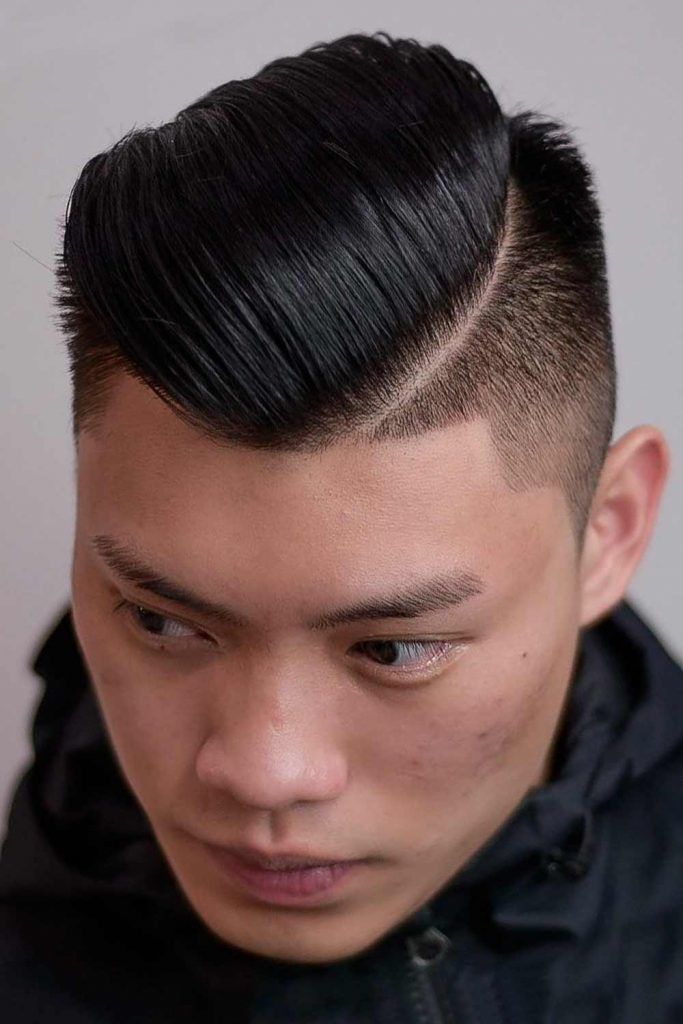 Source: @barber_er_liang via Instagram
Asian Mullet
Among all the Korean male hairstyles, mullet haircut deserves special attention. To tell you the truth it is quite different from the mullet you are used to, and that is what makes it so unique and desirable. If you are looking for a fresh and youthful vibe to be added to your general look, then this cut is exactly that one thing that is still missing!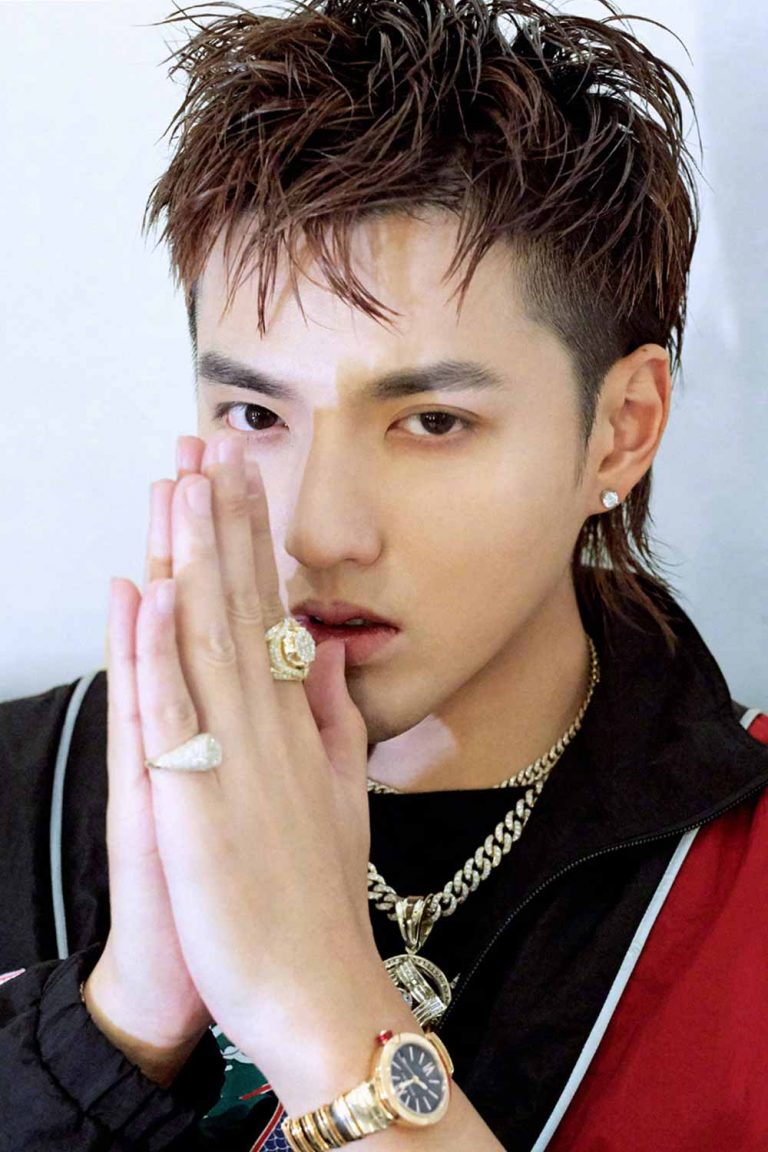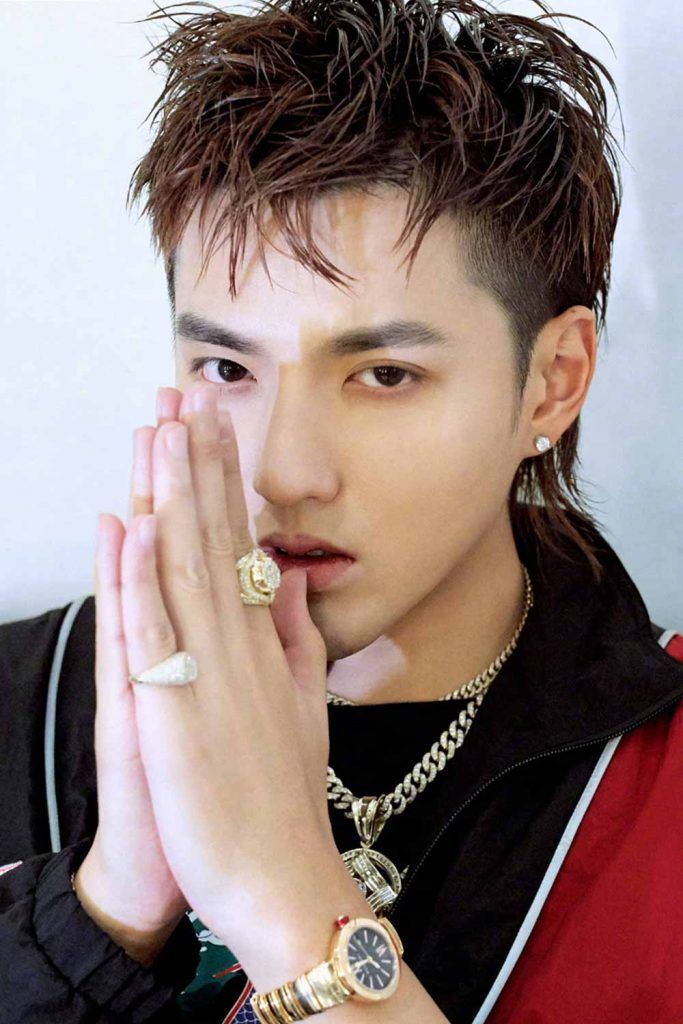 supermodel/Shutterstock
Layered Bowl Cut
Those of you who are looking for a Korean haircut that is extremely easy to maintain then this Asian bowl cut is precisely what you need. It is not only simple to look after it is also great to look at!
Ponytail &Undercut
When they cannot decide between modern and classic Asian hairstyles men go for both. And an undercut with a man ponytail is one of those trendy styles.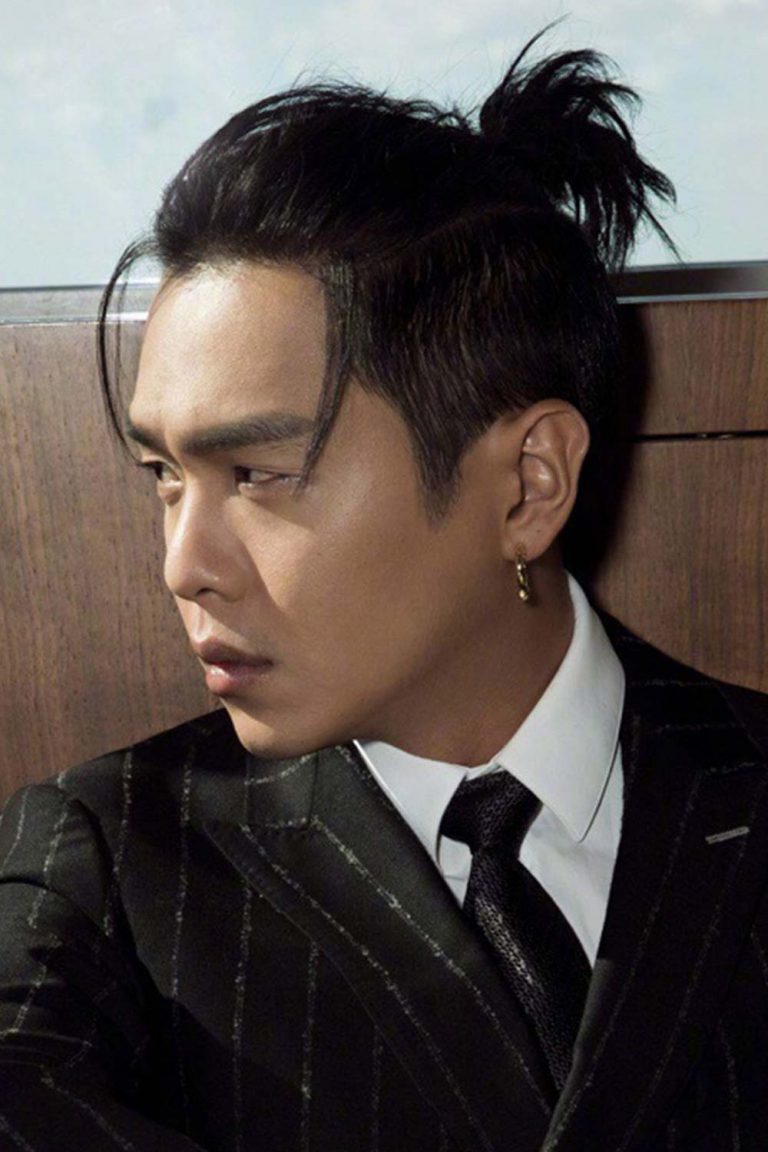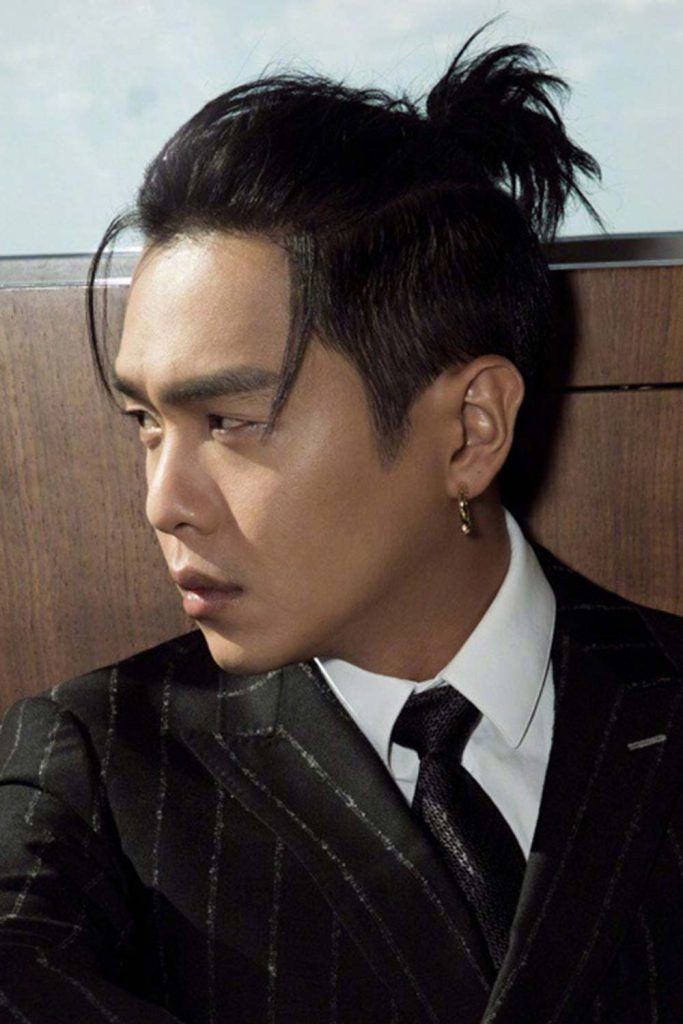 KPop Haircut
A KPop haircut looks modern and fresh. To pull it off, you need to ask your barber for a two block haircut and then to style it at your discretion. You can make it messy and textured or sleek and elegant, whatever works best for your personal style and the situation.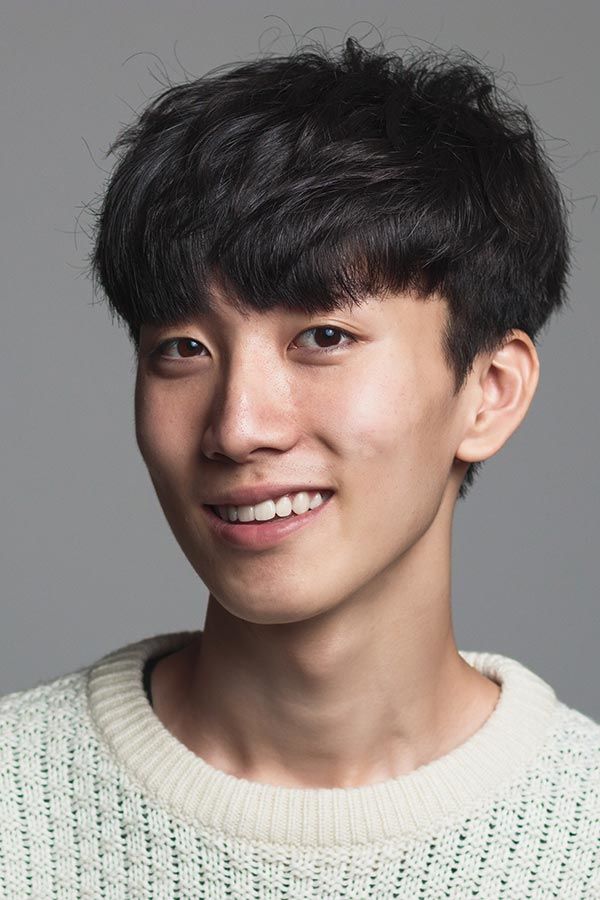 Asian Buzz Cut
Asian haircuts come in all shapes and lengths. So, if you are looking for something low maintenance yet masculine, then it is hard to think of a better short hair Asian option than a buzz cut.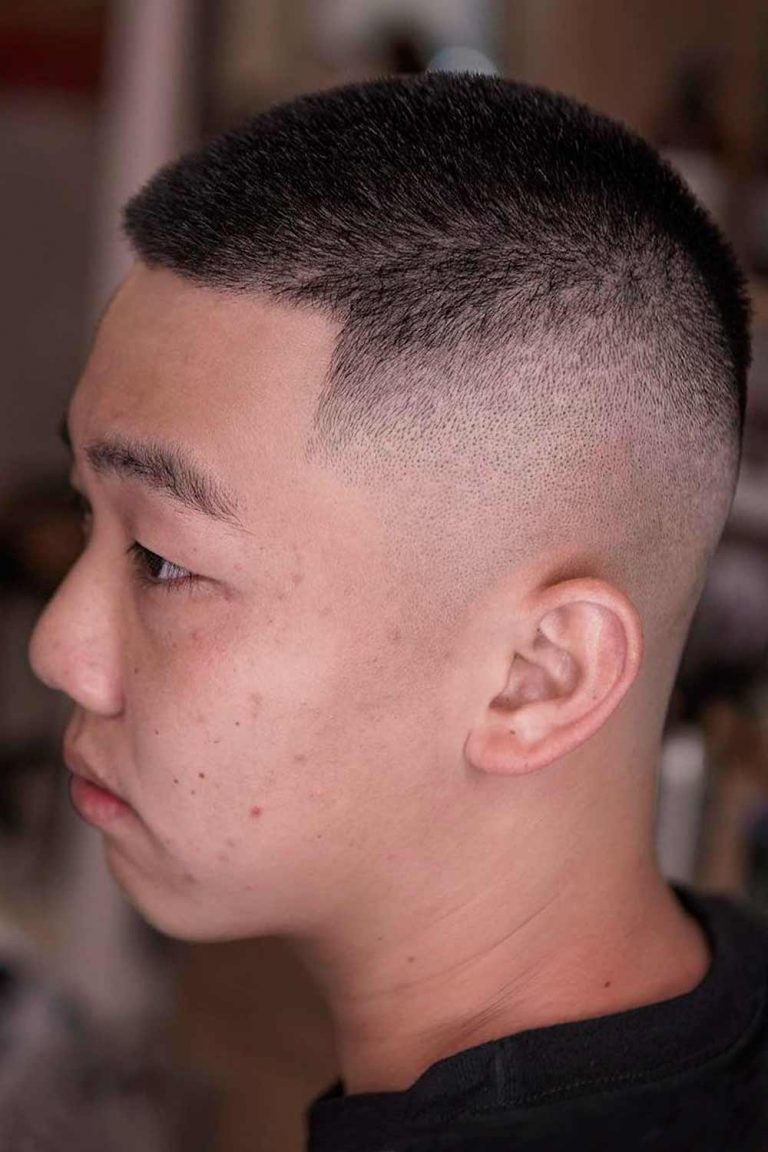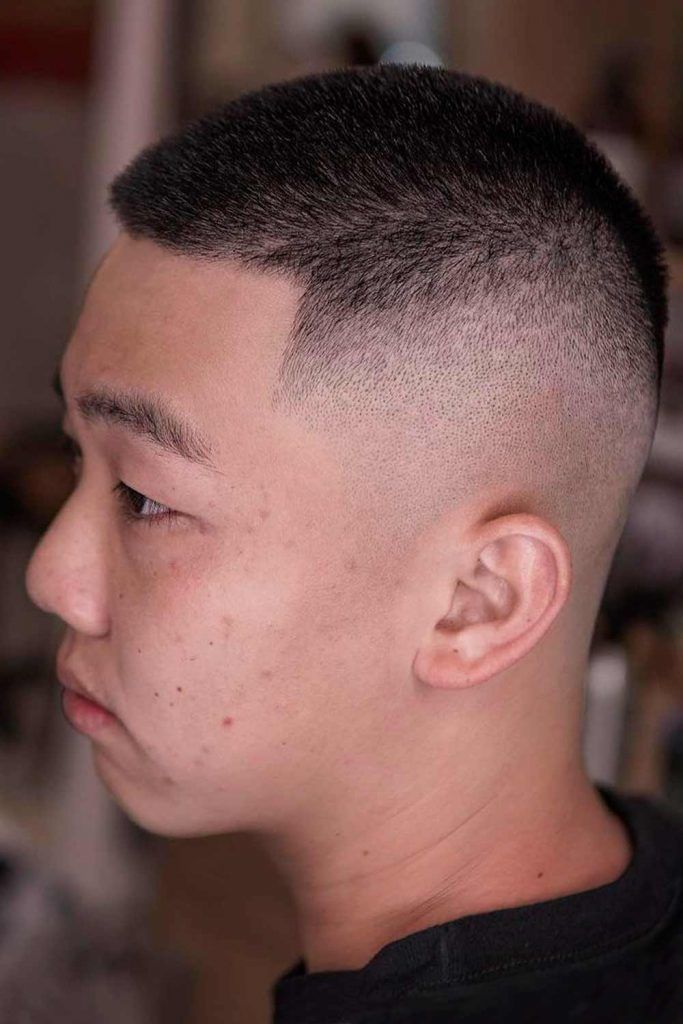 Source: @barber_er_liang via Instagram
Faux Hawk Asian Hairstyles Men
Korean hairstyles are extremely versatile, but faux hawk haircut is that one thing that no one can refuse. The fact is that this cut combined with Asian fade is not only beyond stylish but also easy to style as well as to maintain. All you need to do to look classy and sassy is to work some hair gel into your wet hair and style it upwards. There you go!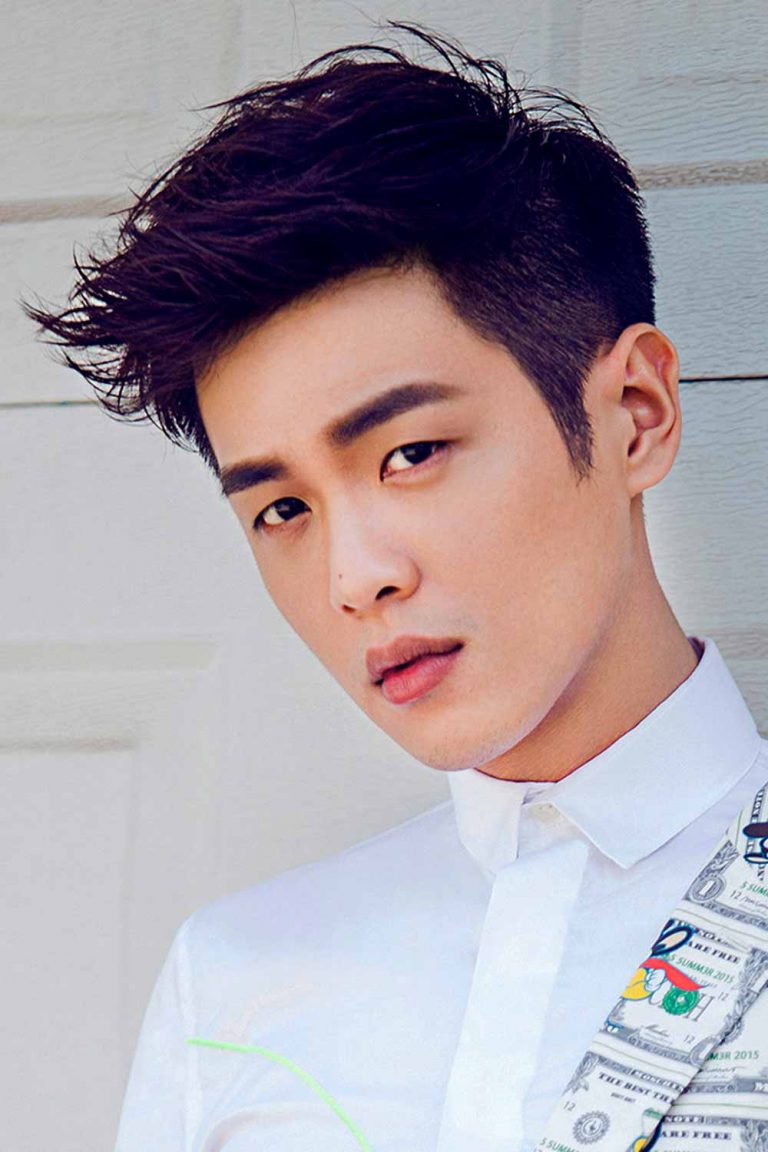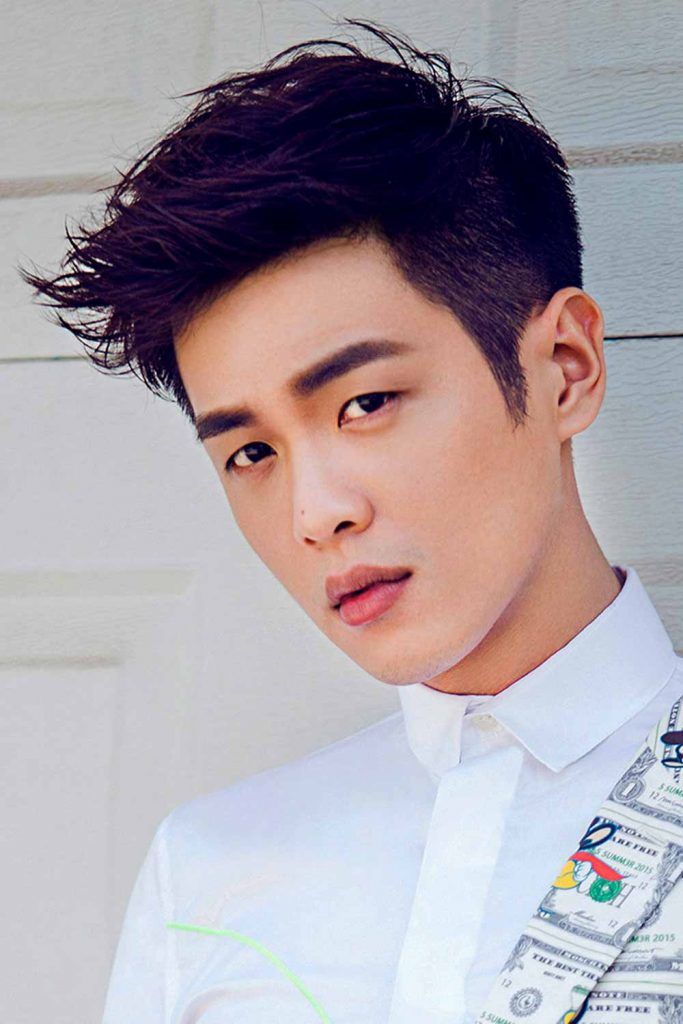 supermodel\Shutterstock
Disconnected Undercut
Disconnected undercut haircut is very stylish looking due to the fact that it is disconnected and that helps to create quite a dramatic look. It is true that there are countless hairstyles for Asian hair, but this one surely deserves special attention. Asian undercut will suit those of you who deal with thick hair and wish to make the life a little bit easier.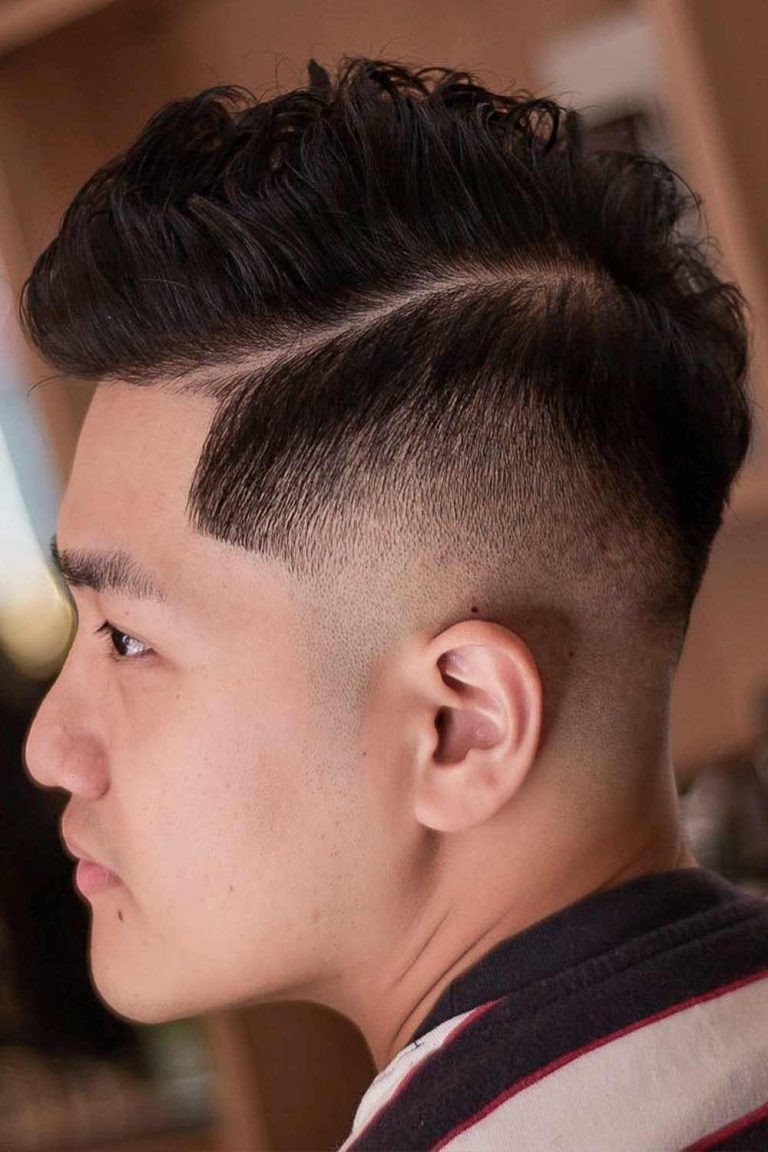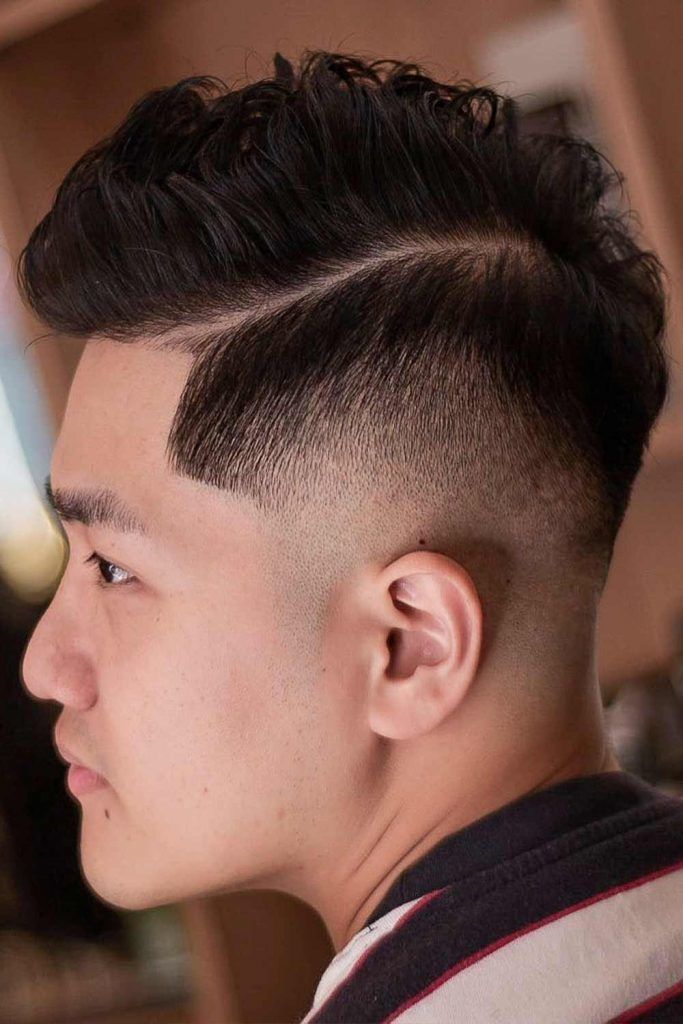 Source: @barber_er_liang via Instagram
Pompadour Asian Hairstyles Men
Asian hair is super easy to play around with especially when you know which cut to opt for. One of the most favorite Korean men hairstyle is undoubtedly a pompadour. With a cut like this, you can look different on a daily basis depending on sleek or messy you decide to style your hair.
Classic Crew Cut
Korean short hair also looks merely fabulous all you need to do is to choose a classic crew cut from all the other Asian hairstyles men should try. Such a style will surely suit those of you who wish to look trendy but reserved at the same time. There is neither too short not too long hair left – just the golden middle.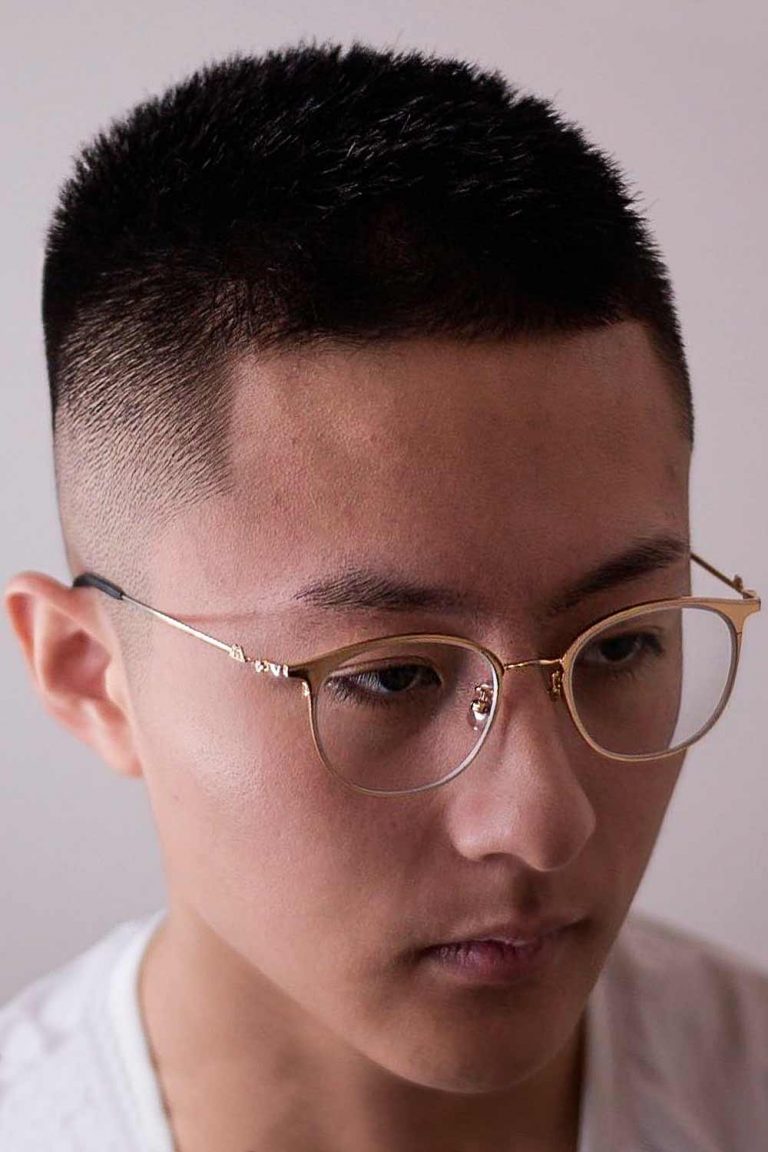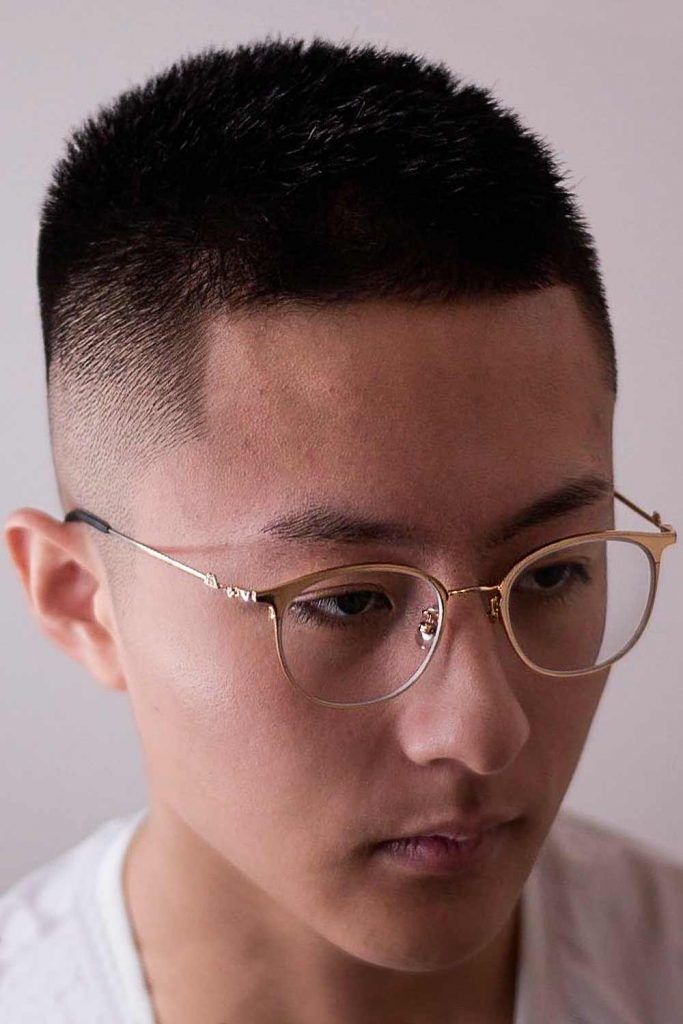 Source: @barber_er_liang via Instagram
Slick Side Part
Asian hair men often sport their locks slicked back and no wonder. This hairstyle allows you to show off your masculine facial features while creating a chic and sophisticated appearance. To give it extra definition, complement the look with a side part.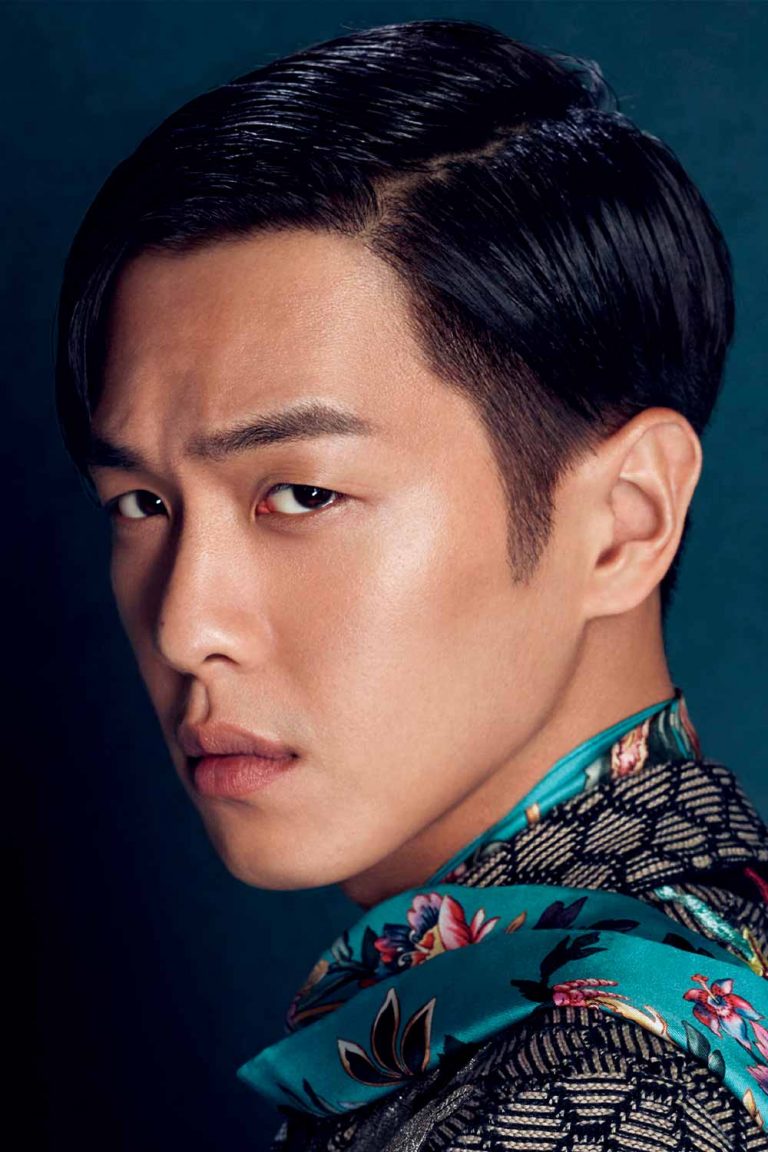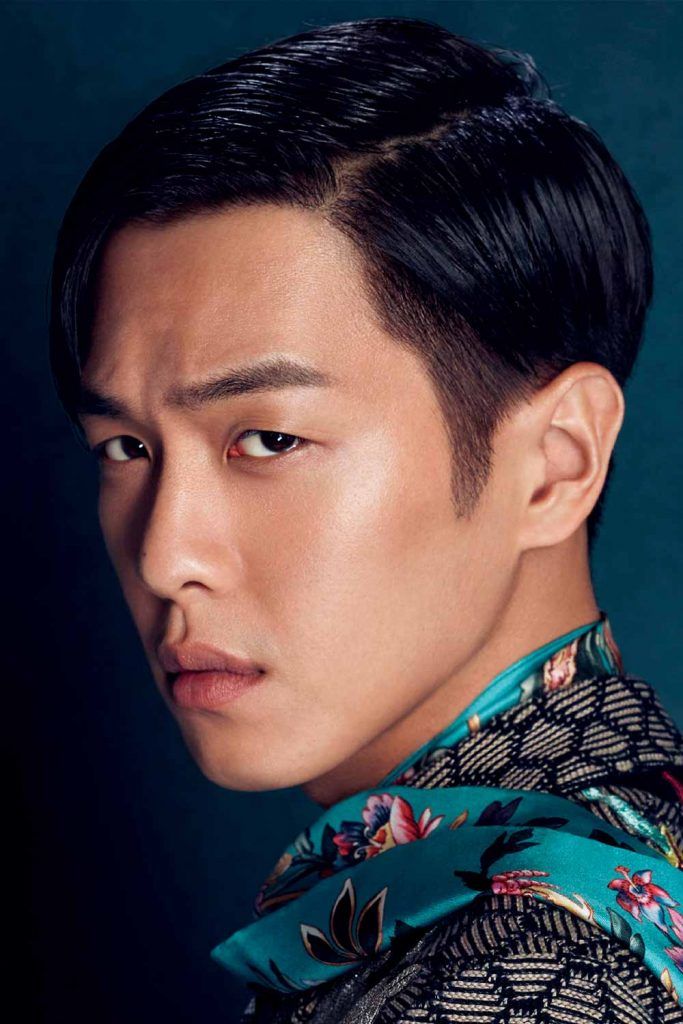 supermodel\Shutterstock
Messy Medium Asian Hairstyles Men
Get a medium Asian male haircut and style it messy if you want to keep up with modern trends. To enhance the texture of your hair, you can spritz it with a texturizing product a couple of times before tousling your locks with a hand.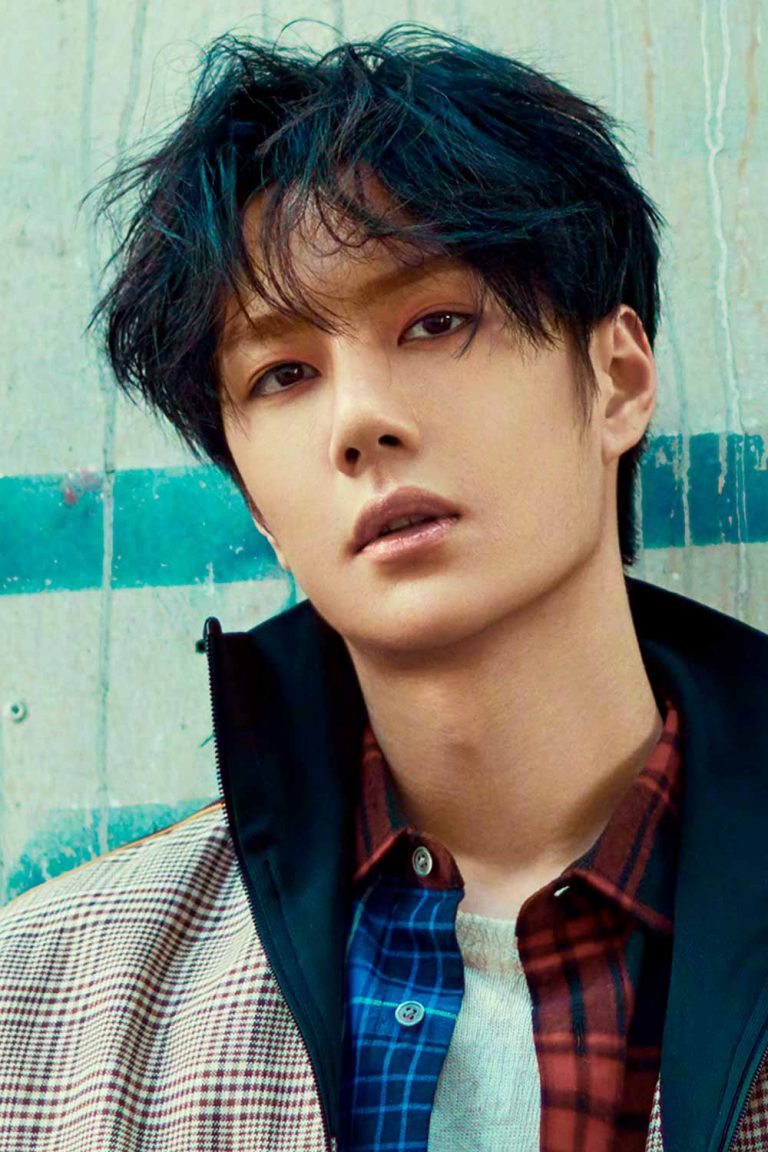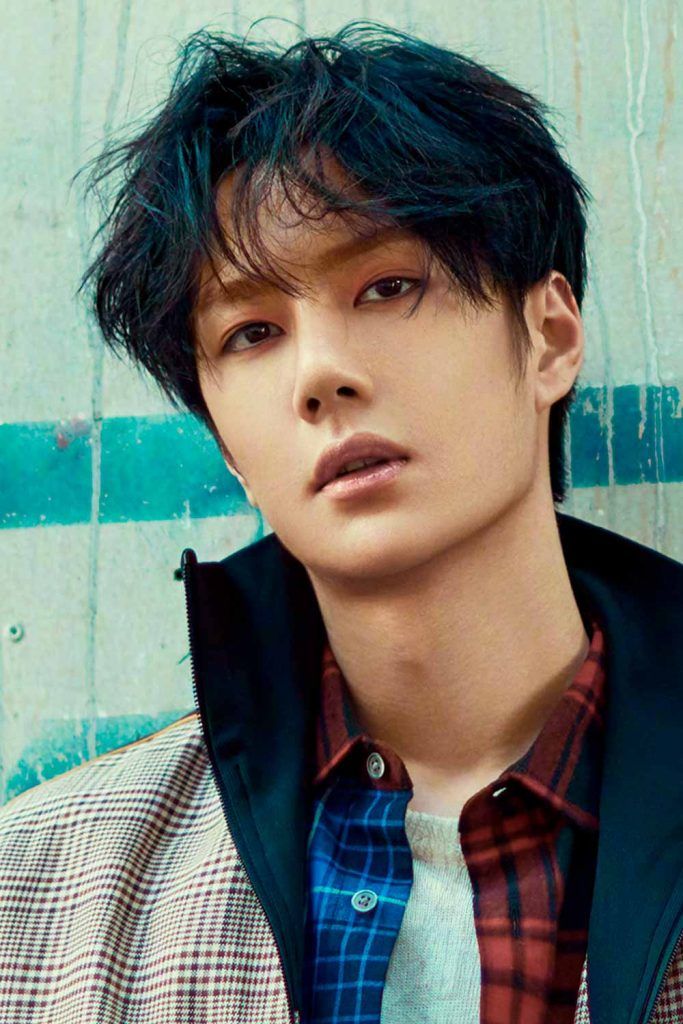 supermodel\Shutterstock
Layered Haircut With Side Bang
In case you are looking for fringe haircut men can wear – we have a perfect option in mind. The thing is that Asian bangs can add necessary angles to your face and in some cases this is crucial. However, you should keep it in mind that sometimes hairstyles for Asian men suit those men only due to their unique hair texture.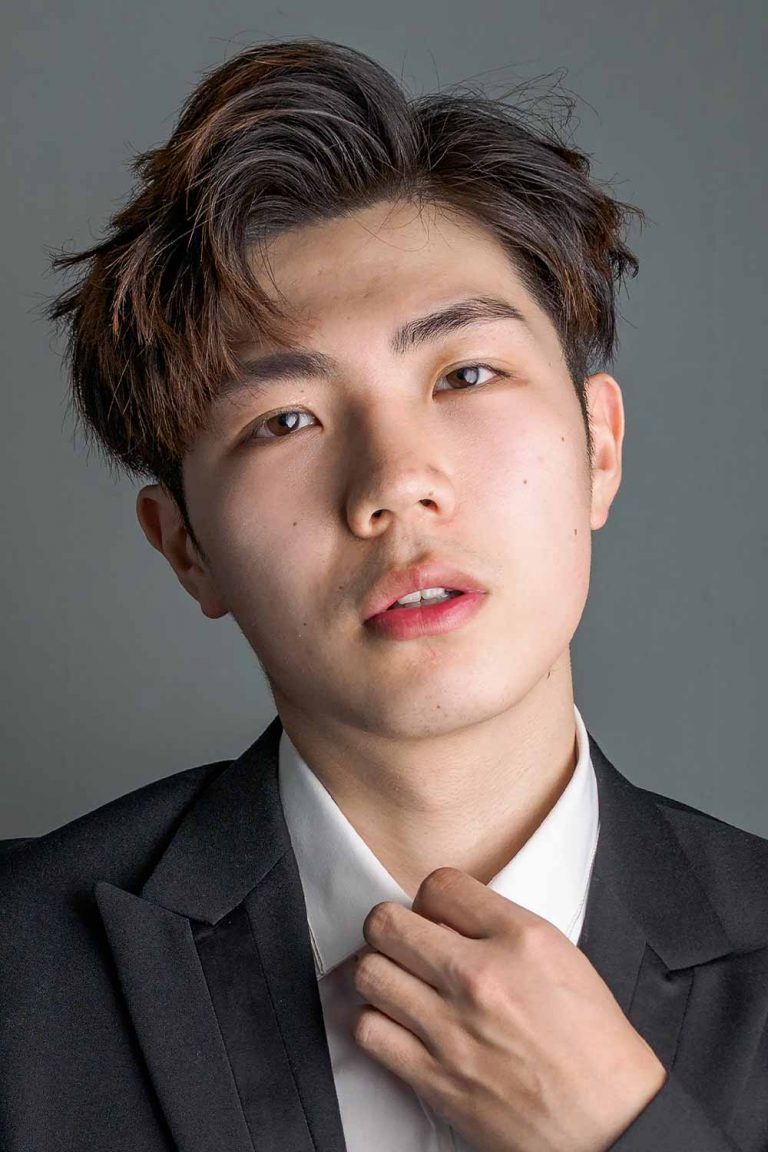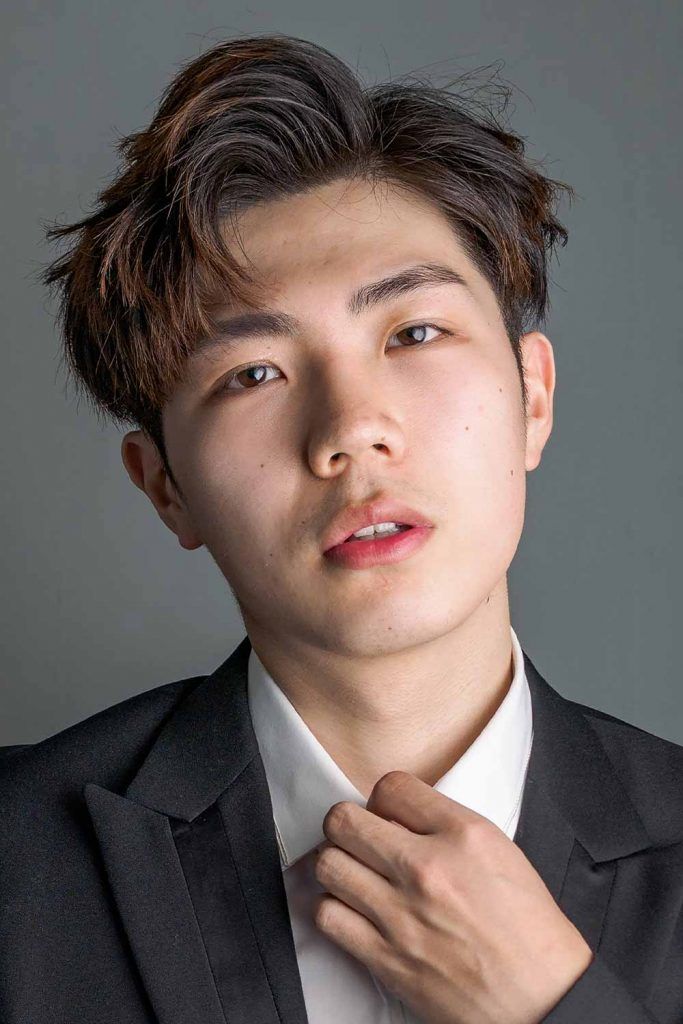 Spiky Asian Hairstyles Men
Very often short spiky hair men choose when their hair either starts to thin or is not very thick. Black hair men look especially great with such a cut. What is more, it does not take a lot of effort to style it all you need to do is to maintain a bed head look with the help of small amount of hair product. Simple and beautiful to look at!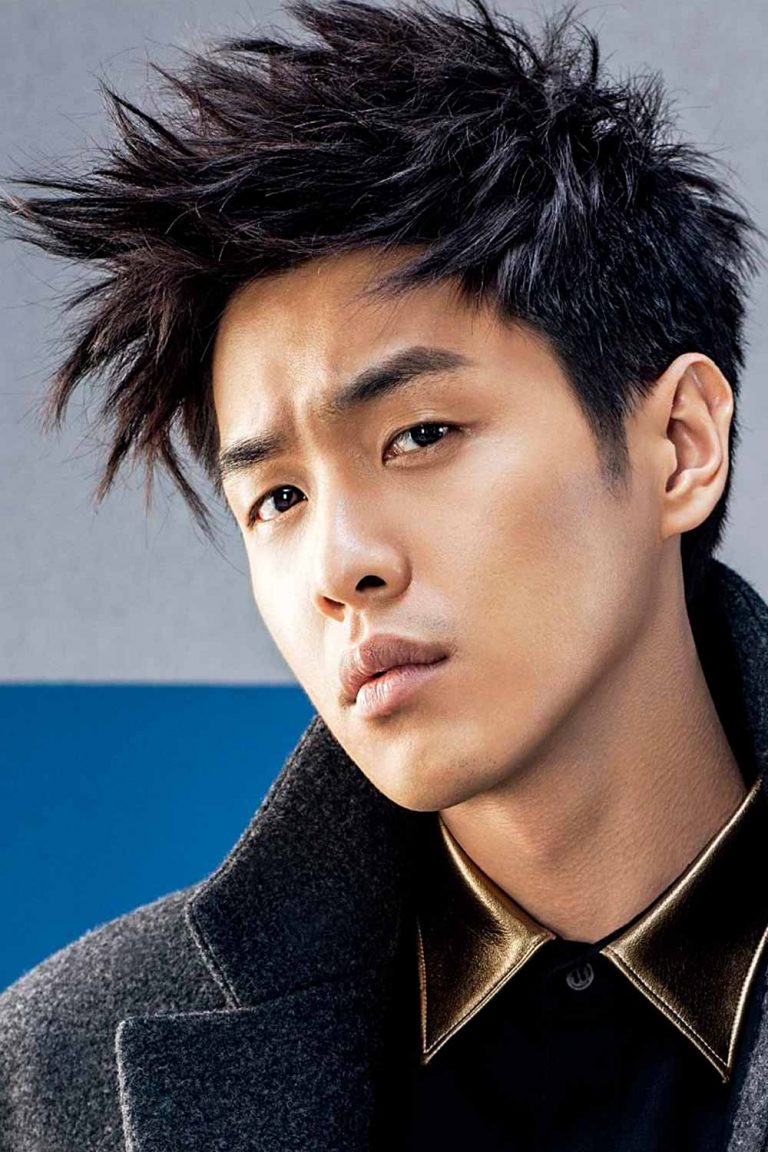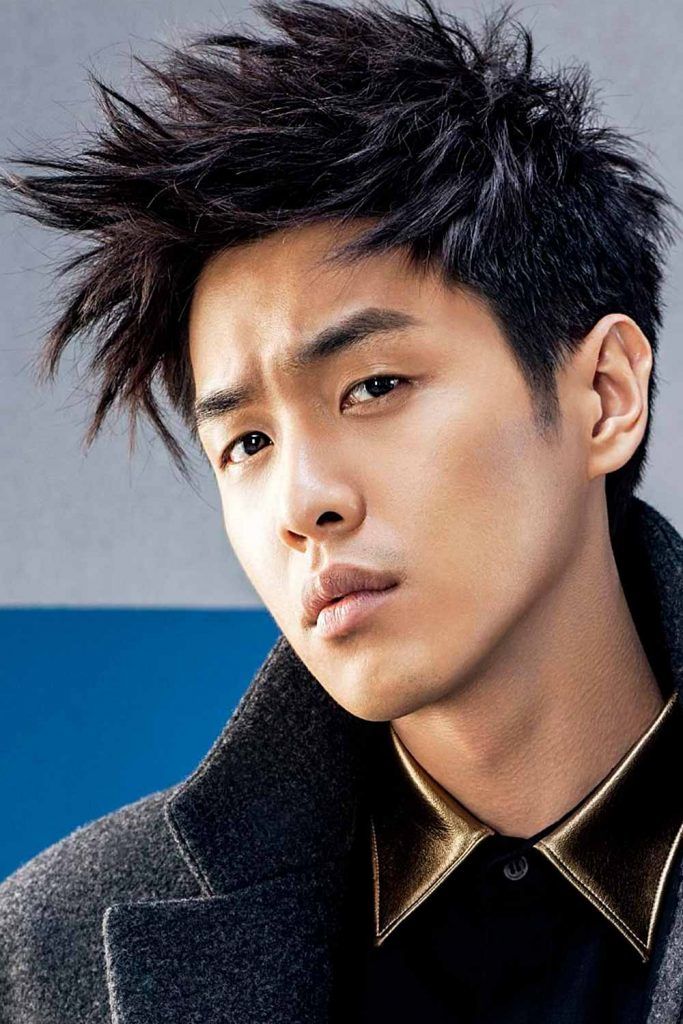 Side Parted Haircut
Asian short hair can easily acquire business twist – all you need to do is to side part your hair and maybe use a little of hair product to keep it in place. This is surely the hair style men can't but try out!
Asian Man Bun
When it comes to haircuts for Asian men a bun is one of the most popular and no wonder. Asian hair allows you to create an ample man bun on top, while getting the sides undercut or faded.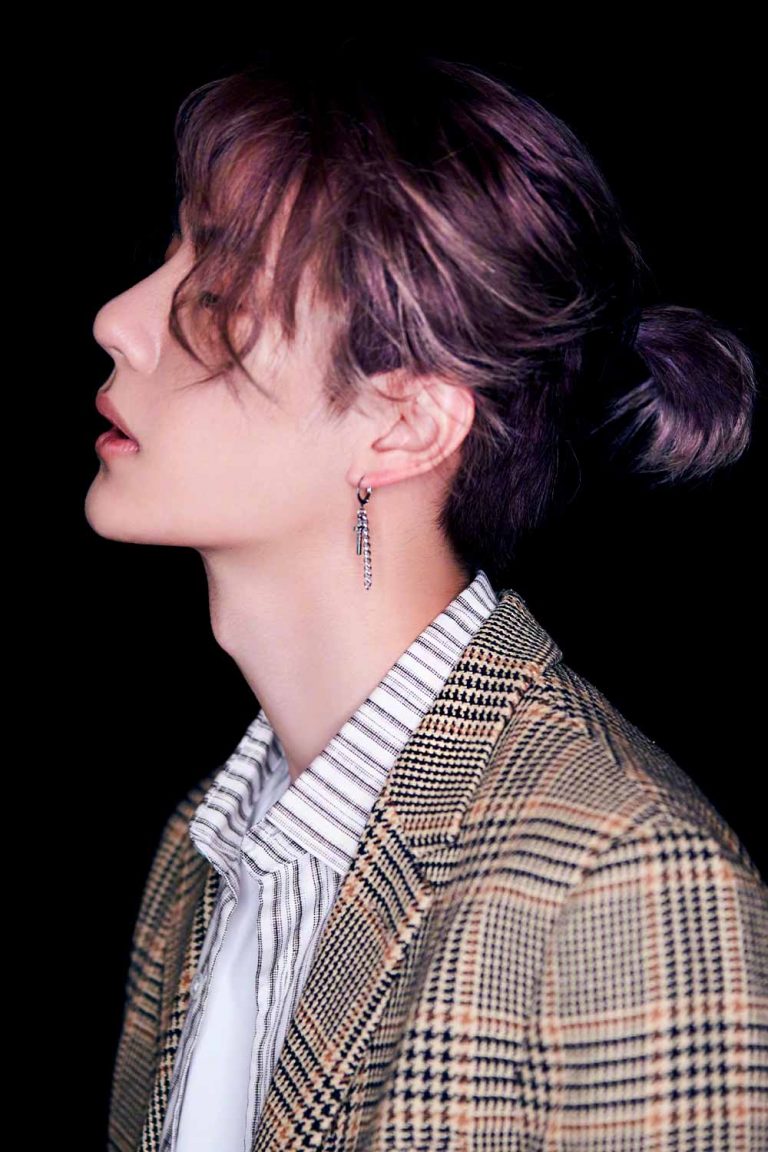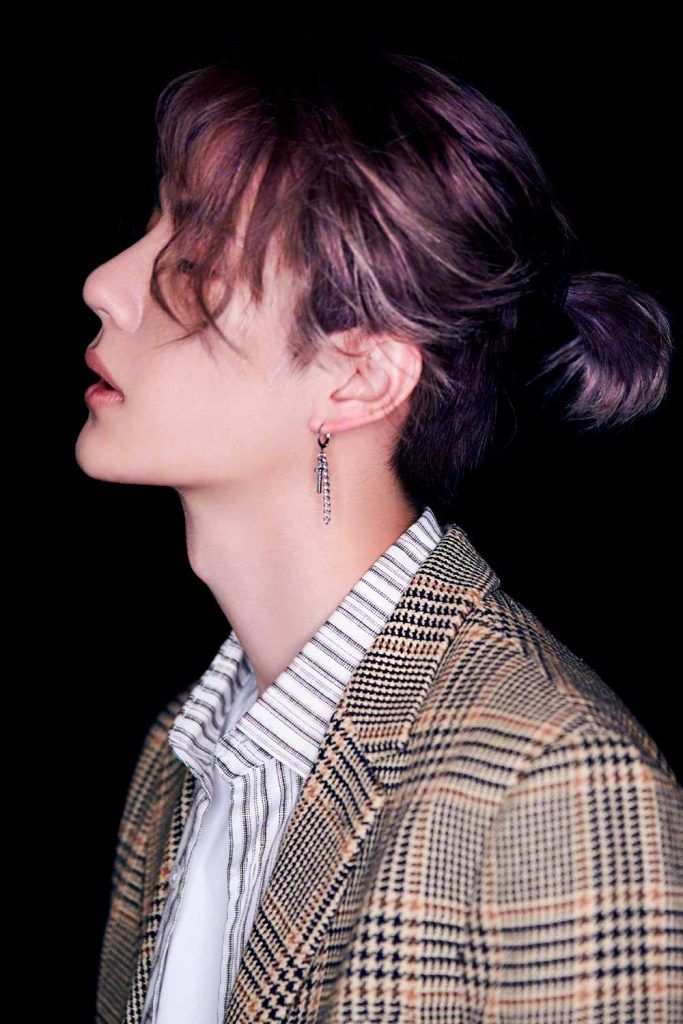 supermodel\Shutterstock
Asian Men Long Hair
A surefire way to show off the beauty of your locks is by letting them grow long. Asian long hair men look impressive and admirable like no other.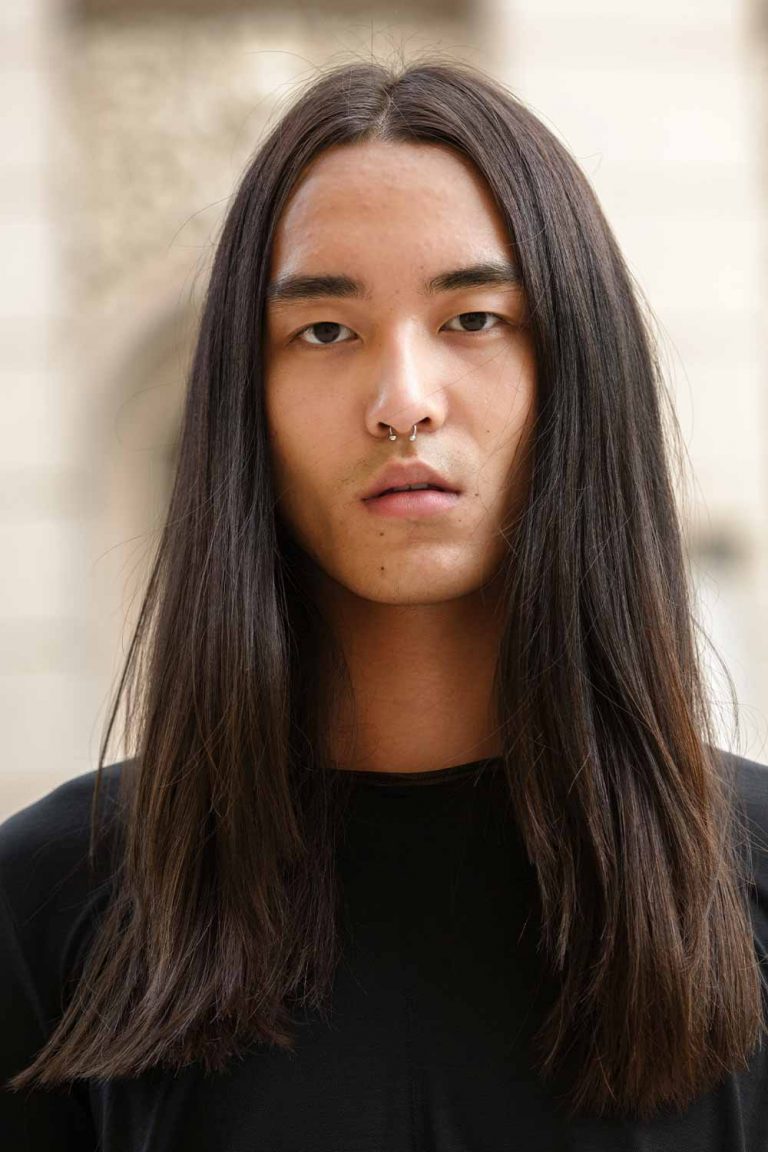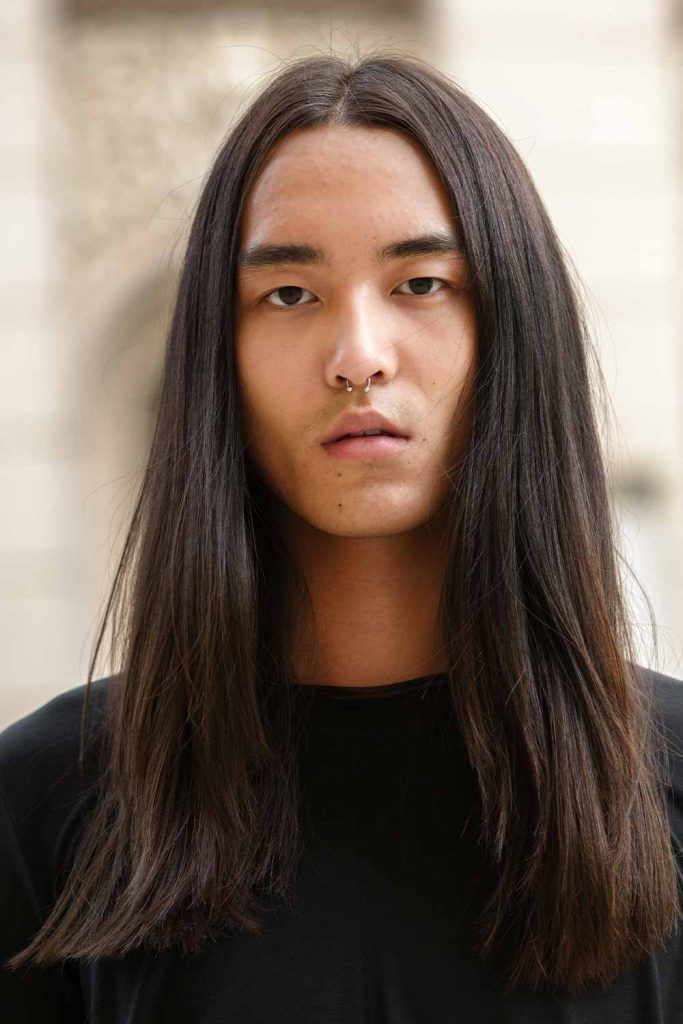 Samurai Bun
A samurai hair cut, aka a samurai bun, is designed to be flaunted on Asian hair. So, why not take advantage of it and go for this warrior hair look?
Tapered Asian Hairstyles Men
When you are not looking for an overly elaborate and intricate look, consider a classic Asian men haircut. Taper haircut on the sides shift the focus to the top, so feel free to accentuate its texture with a tad of hairstyling product.
Textured French Crop
Give your hair definition and boldness with a textured French crop cut. On the sides, you can complement it with a fade, taper or even undercut.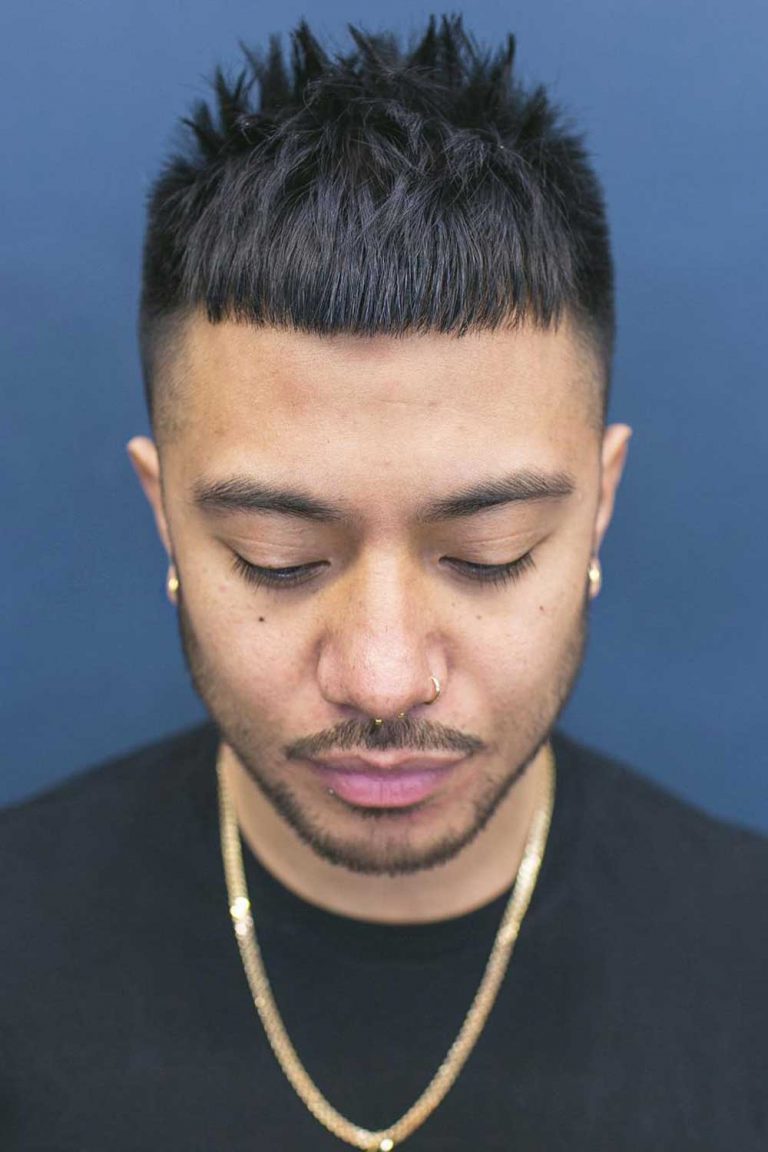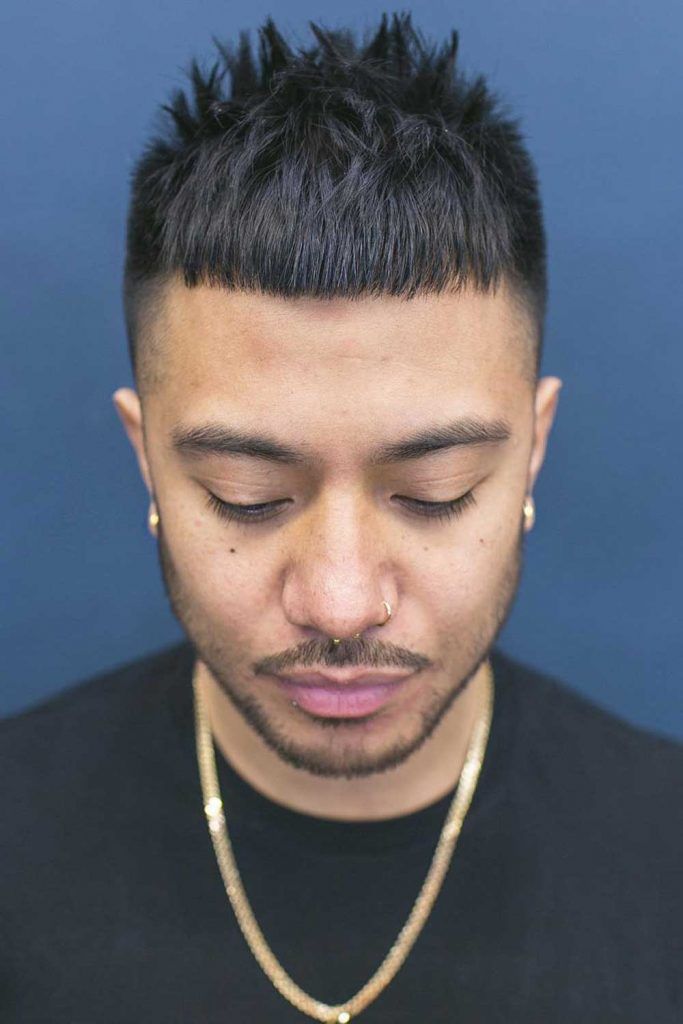 Source: @chadius_maximus via Instagram
Side Brushed Hair
Are you leaning toward more sophisticated and elegant Asian men hairstyle looks? Then side brushed hair is your way to go.
Brush Up And Back Asian Hairstyles Men
To quickly give a twist to their Asian haircuts men can simply brush up all their hair on top and they are good to go.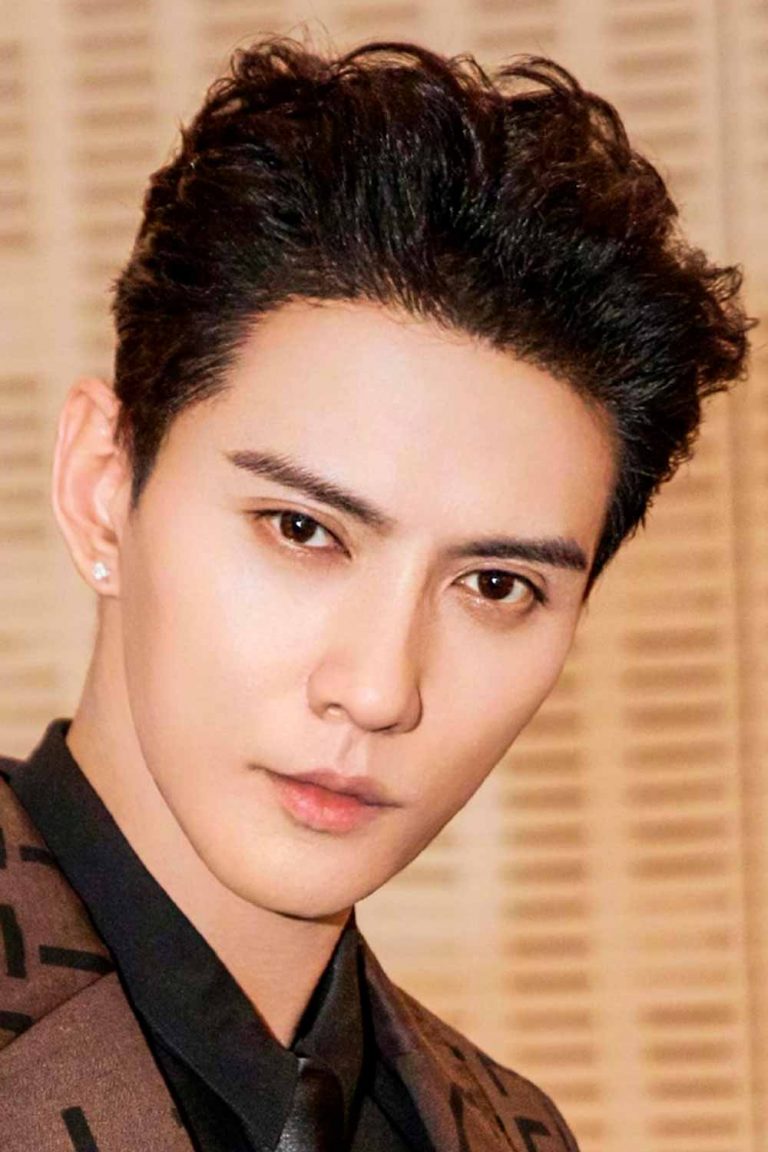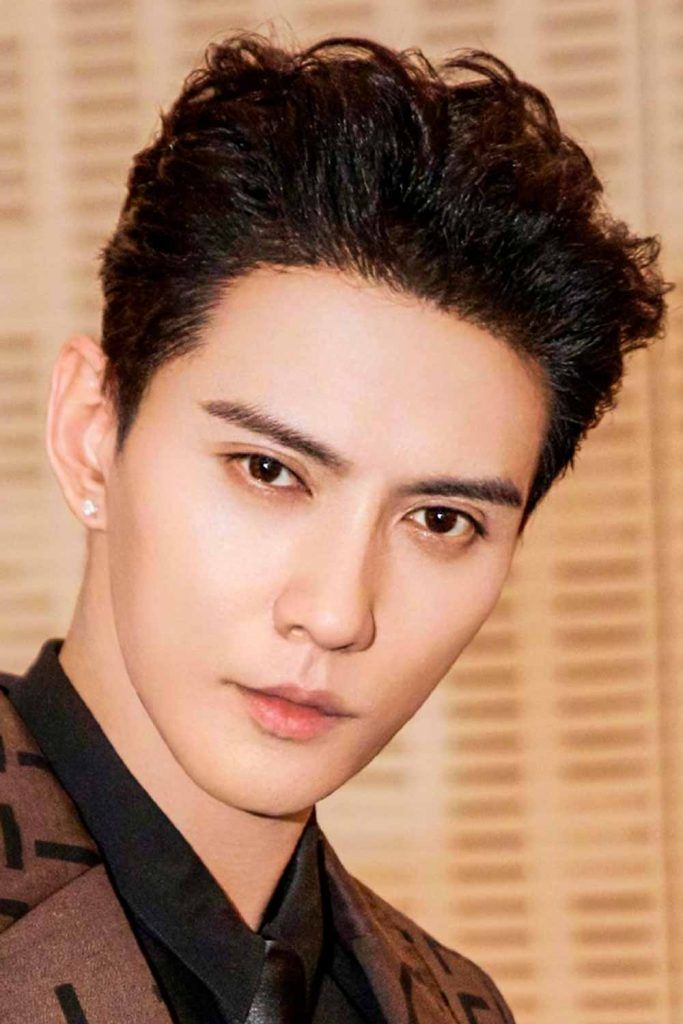 supermodel\Shutterstock
Slicked Back + Asian Beard
Long Asian hair men should feel free to accompany their hairstyle with a neat beard. When you style your hair on the head slicked back, it comes out dapper. So, an Asian beard will become a great addition to the look.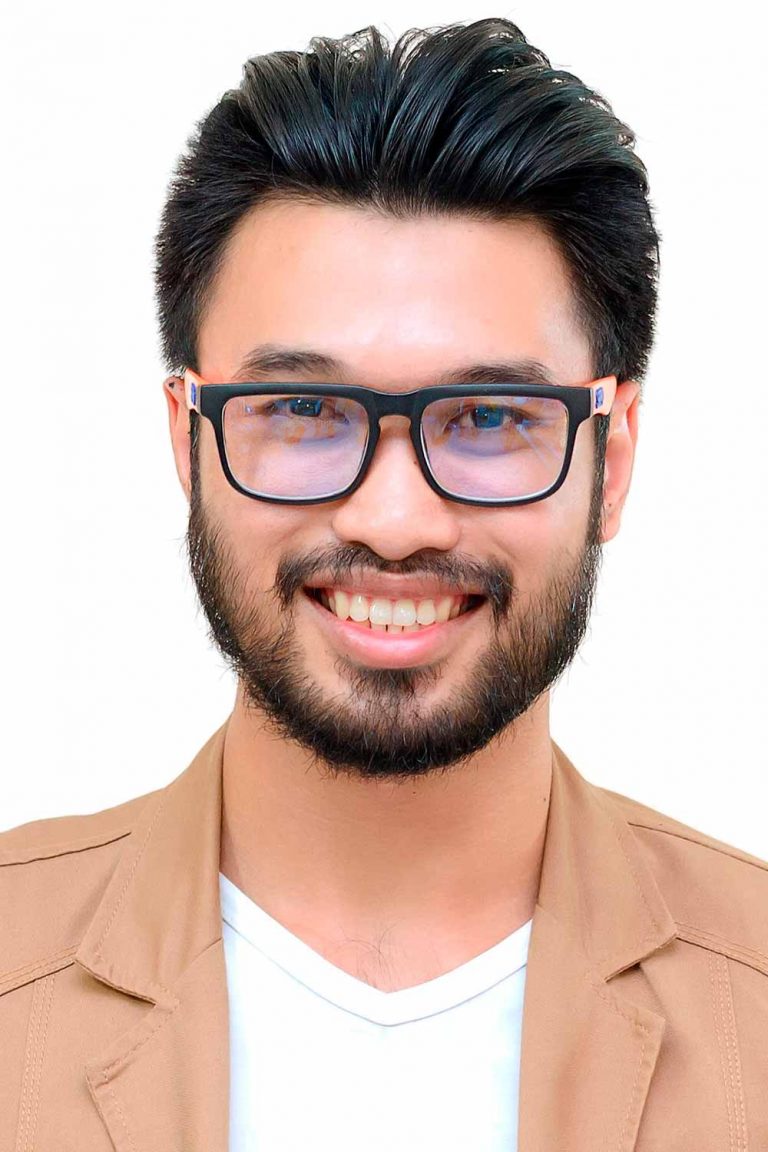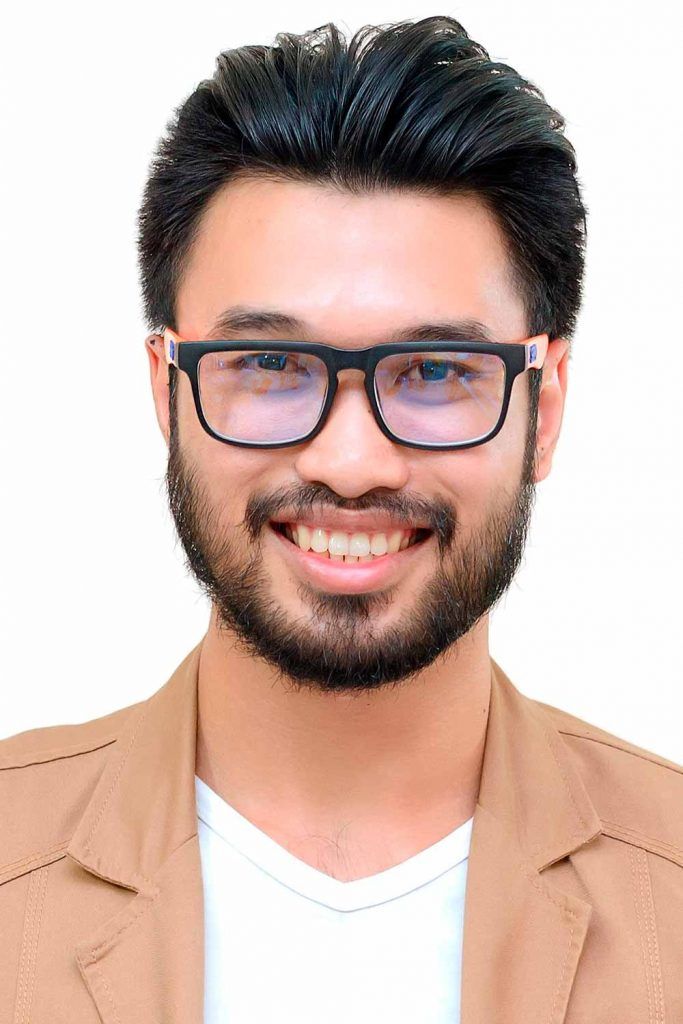 Braided Asian Hairstyles Men
When it comes to Asian mens hairstyles, there are no limits in terms of styling. As such, if you feel like going for long braids, you are welcome to do so. In case your locks are not long enough, no worries. You can always incorporate braiding hair for added length.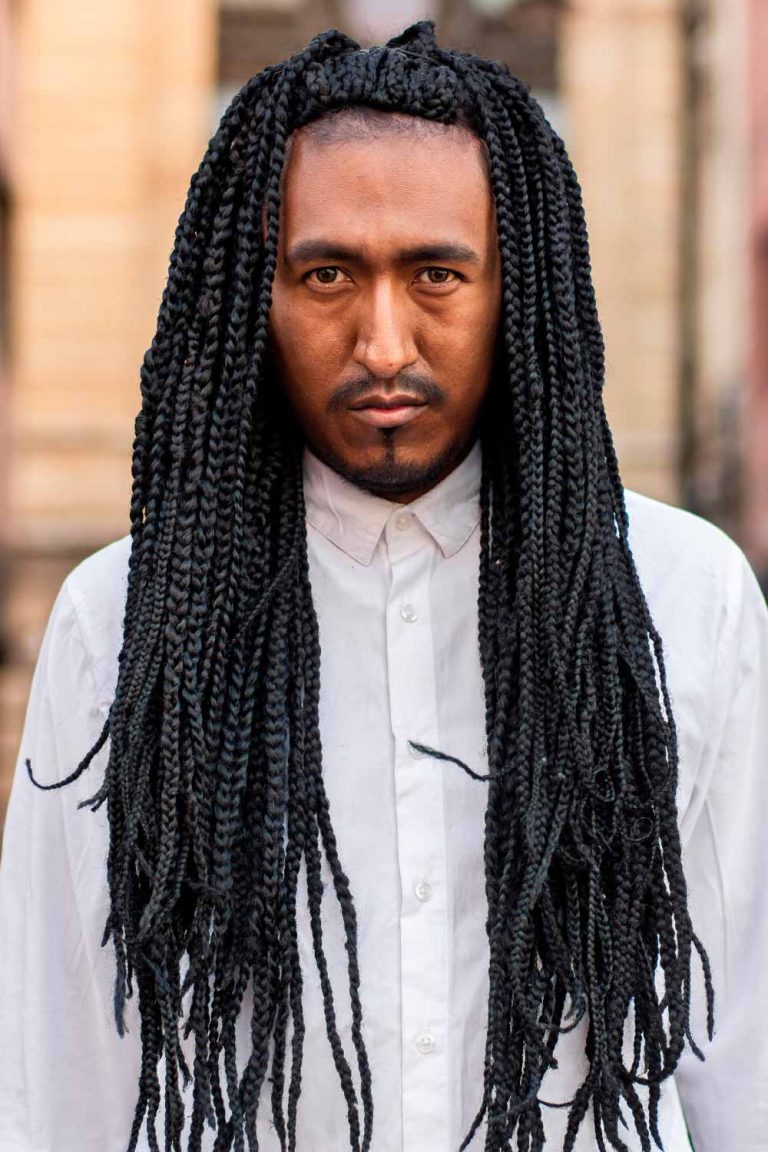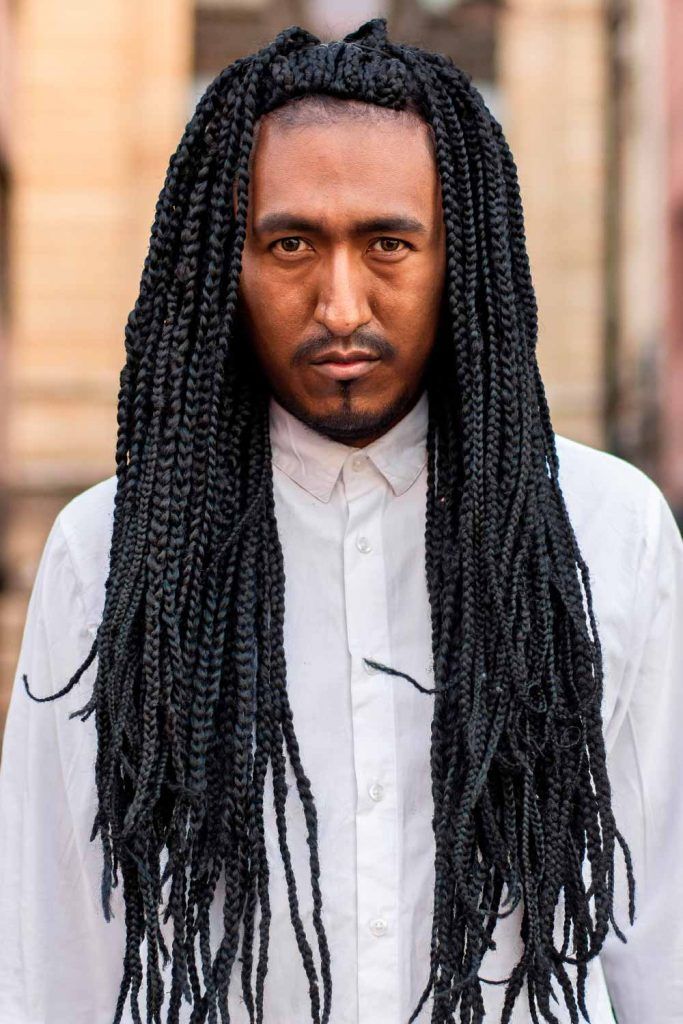 Asian hairstyles men like more than others are many, but we know all that is going on in the world of men hair fashion, and we are ready to spill the secrets. Read on!
FAQs
What haircut should I get Asian?
There is a wide range of cool Asian men hairstyles. The choice depends on many factors, such as your preferences, personal style, the ambiance where you are planning to flaunt it in, etc. If you have no specific requirements, feel free to go for any haircut you like, from a Caesar cut and undercut fade to a bro flow and pompadour. Just make sure to use the right styling products and techniques.
How do Asians get soft hair?
To make Asian guy hair soft, you need to use products that are specially made for your hair type. They should contain argan oil and other beneficial ingredients to deliver nutrients to your locks and make them shinier and softer. Also, avoid washing your hair too often, as this can make your hair dry and dull.
Is Asian hair different to cut?
As Asian hair is stiffer, thicker and denser than other hair types, it does require a special approach to cutting it. Besides, Asian guys have very different head shapes, so you need to take that into account when choosing the best hairstyles for Asian men.
REFERENCES: