Some hairstyles come and go without a chance of returning. However, the notion does not concern the permed mullet. The style is back and improved. All the trendiest men in the area are looking for fresh and unique ways of rocking the cut. Thus, having a fair share of fashionable and inspiring ideas at hand is a good thing. That is precisely what you will find if you continue reading the article!
Highlighted Curly Mullet
Who could have doubted that a curly mullet would look amazing with some highlights added to the scene? Depending upon how edgy you want to make your cut, you can build up the definition to the point it exceeds your expectations.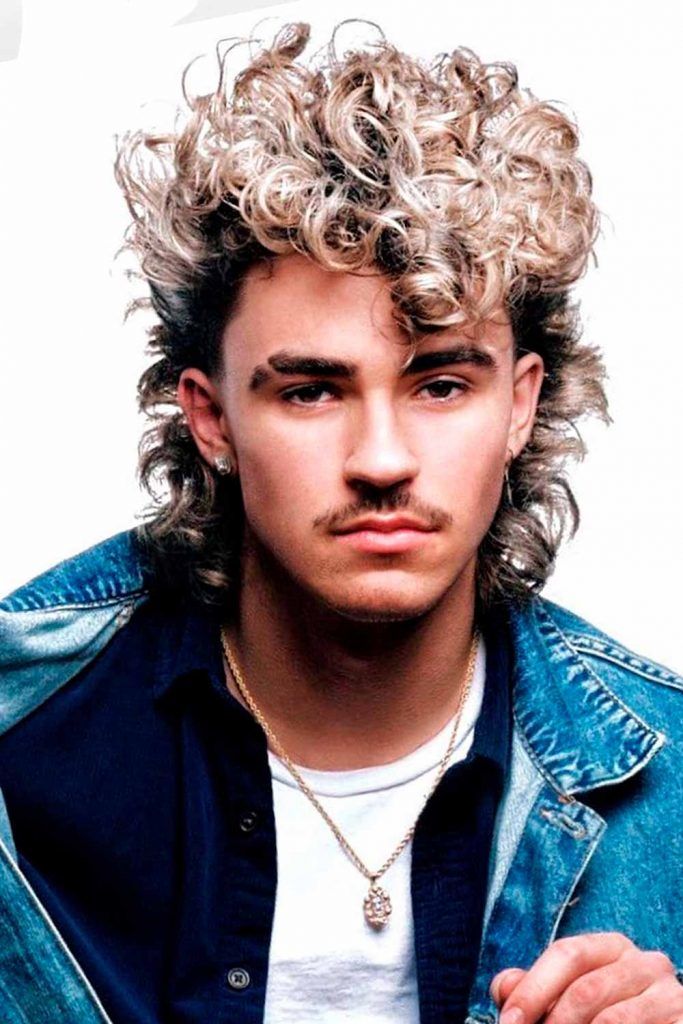 Source: @z_ramsey via Instagram
Ideal Perm
Mullet perm men in back matching the one in the front is nothing but flawless. Of course, it takes time and effort to succeed with the look, but the result is certainly worth it!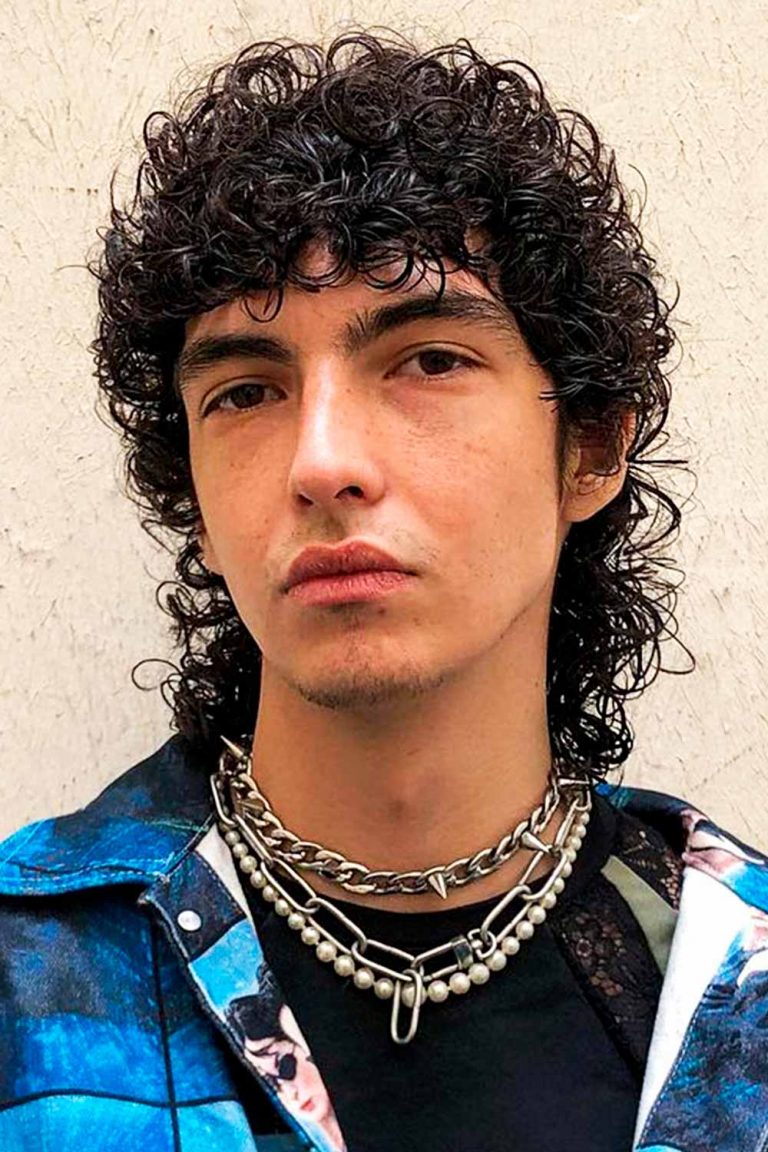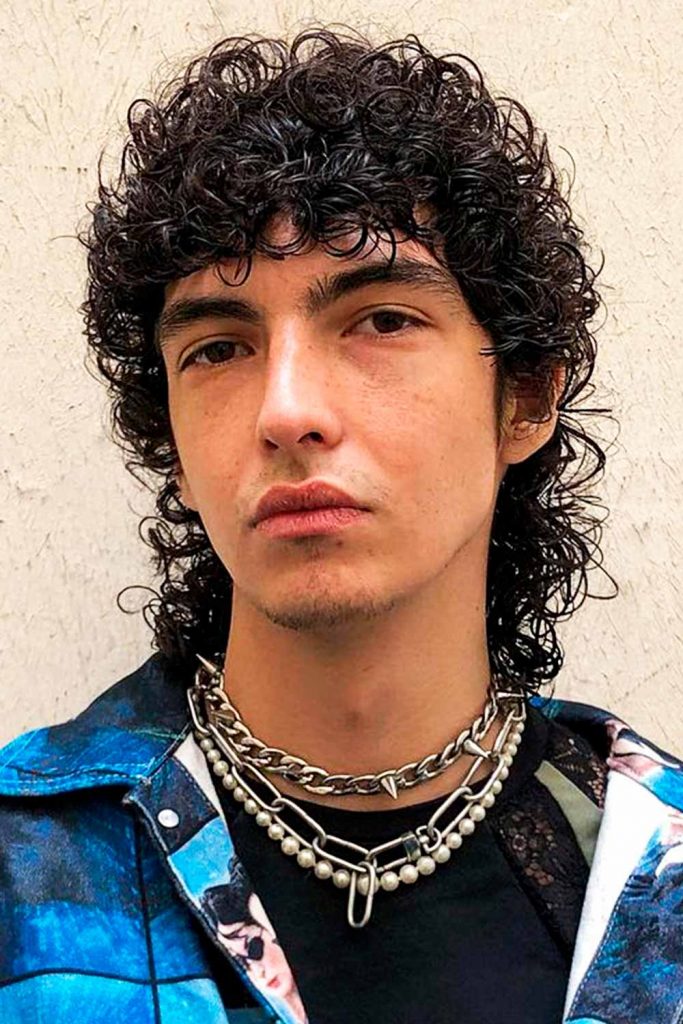 Source: @coiffeurstory via Instagram
Red Thin Curls
Curly mullet men are hot, and there is no use denying it. However, a natural bright auburn hair has its magical pull that keeps the eyes of all the ladies fixed on a single man in the room. The man with red mullet curls!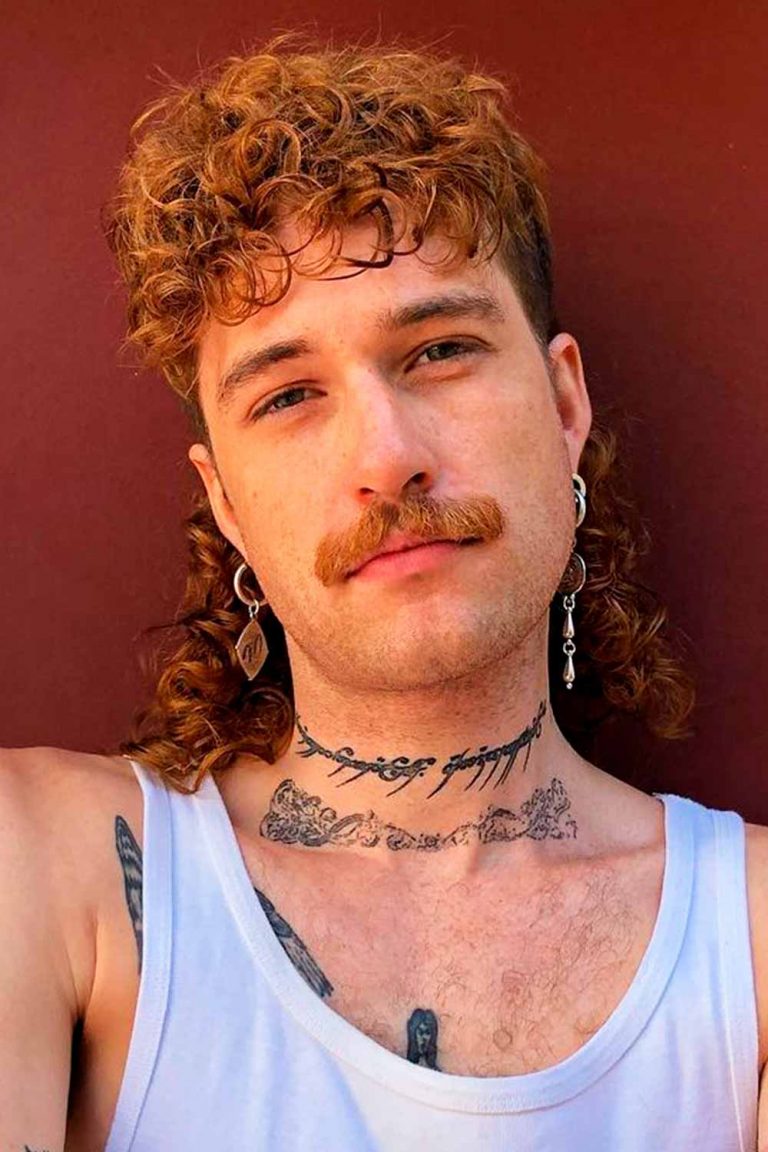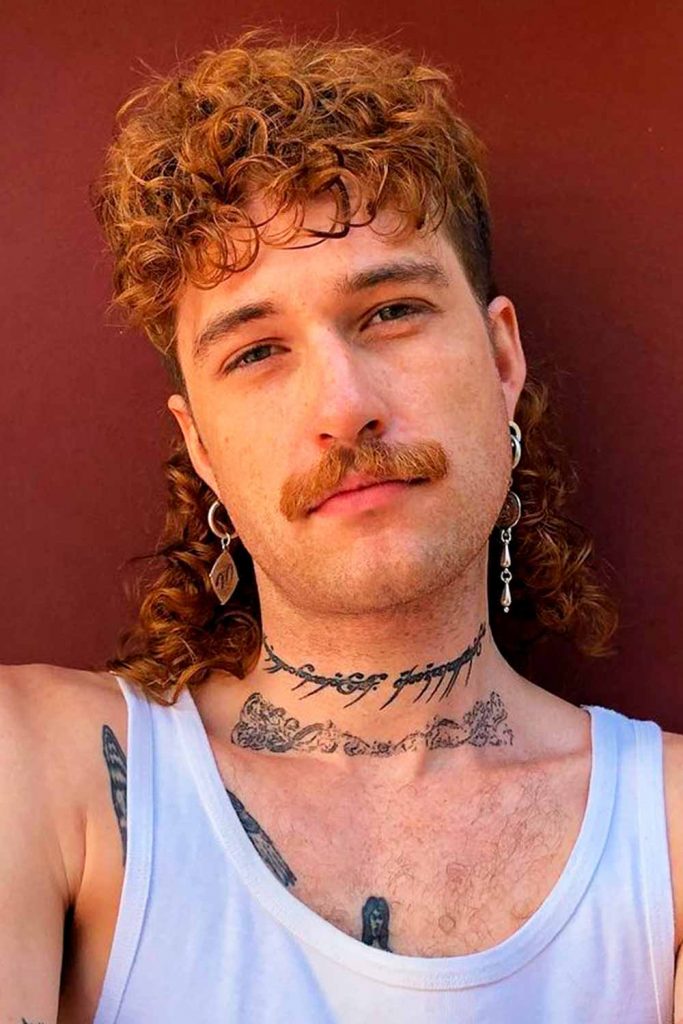 Source: @coiffeurstory via Instagram
Loose Perm Mullet
When upgrading mullets with perms, style your locks in loose curls. In this way, you will accentuate your hair texture perfectly and achieve an effortless and carefree feel of the look. For added emphasis, apply a tad of a styling product to your strands, ideally a texturizing one.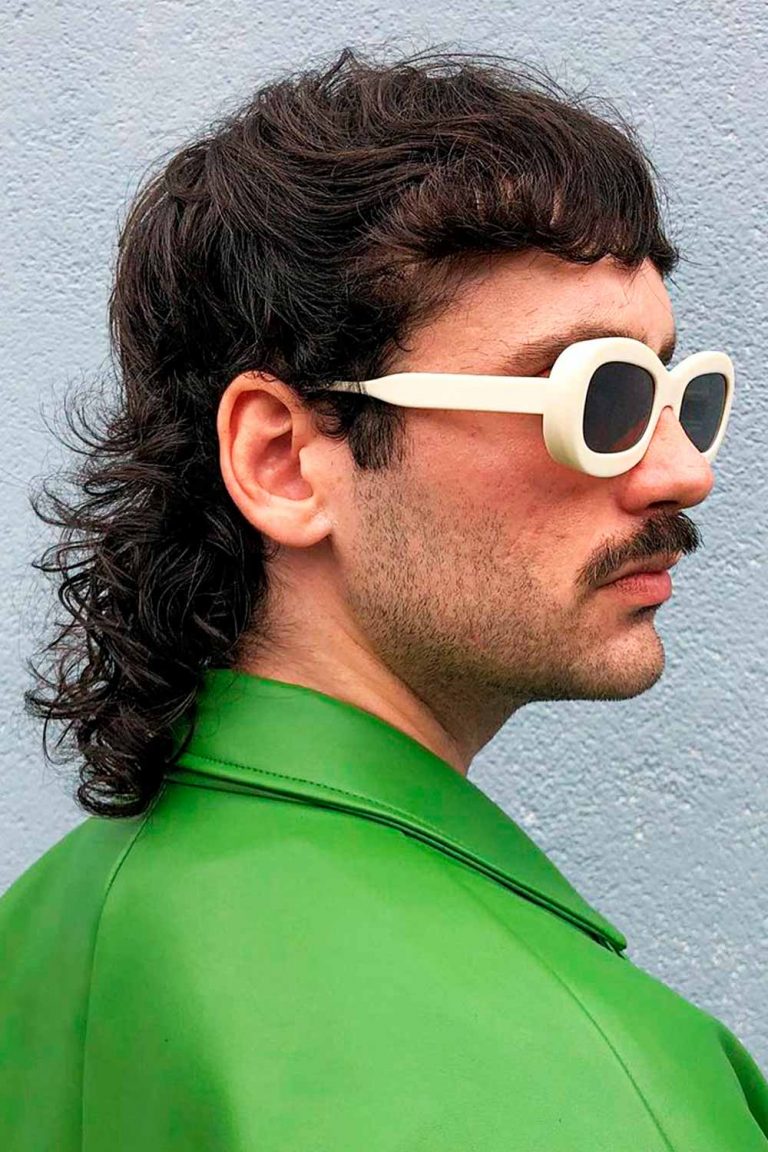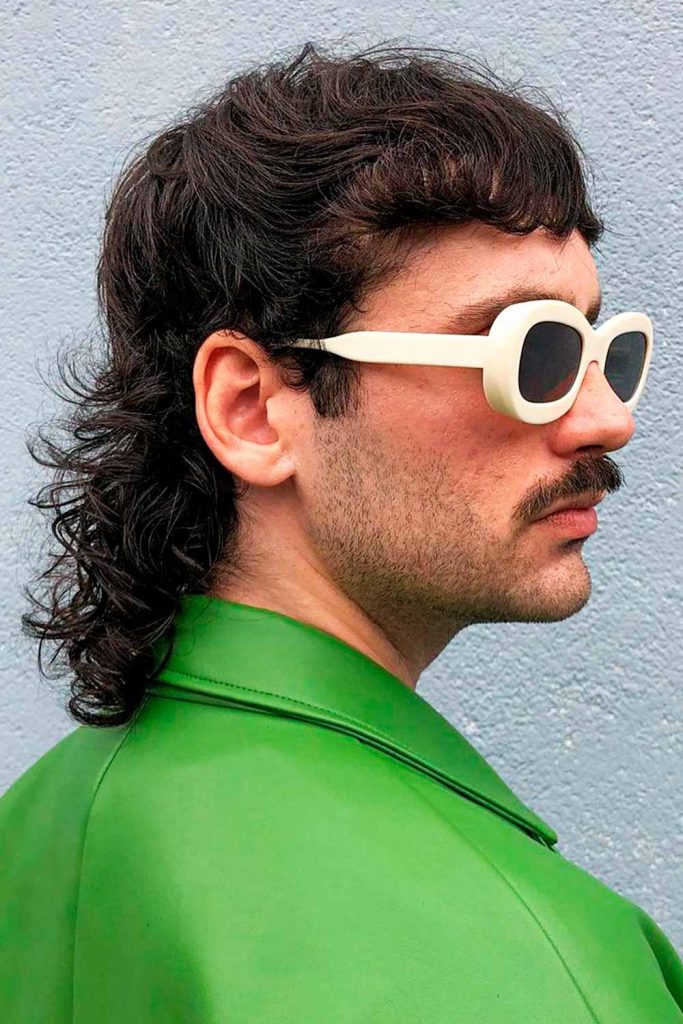 Source: @coiffeurstory via Instagram
Short Mullet On Curly Hair
What is awesome about curly hair mullets, apart from a bold and edgy look, is that they work perfectly on short locks. A mens curly hair mullet does not require much maintenance or styling. You can simply leave your hair air dry after washing and you are all set.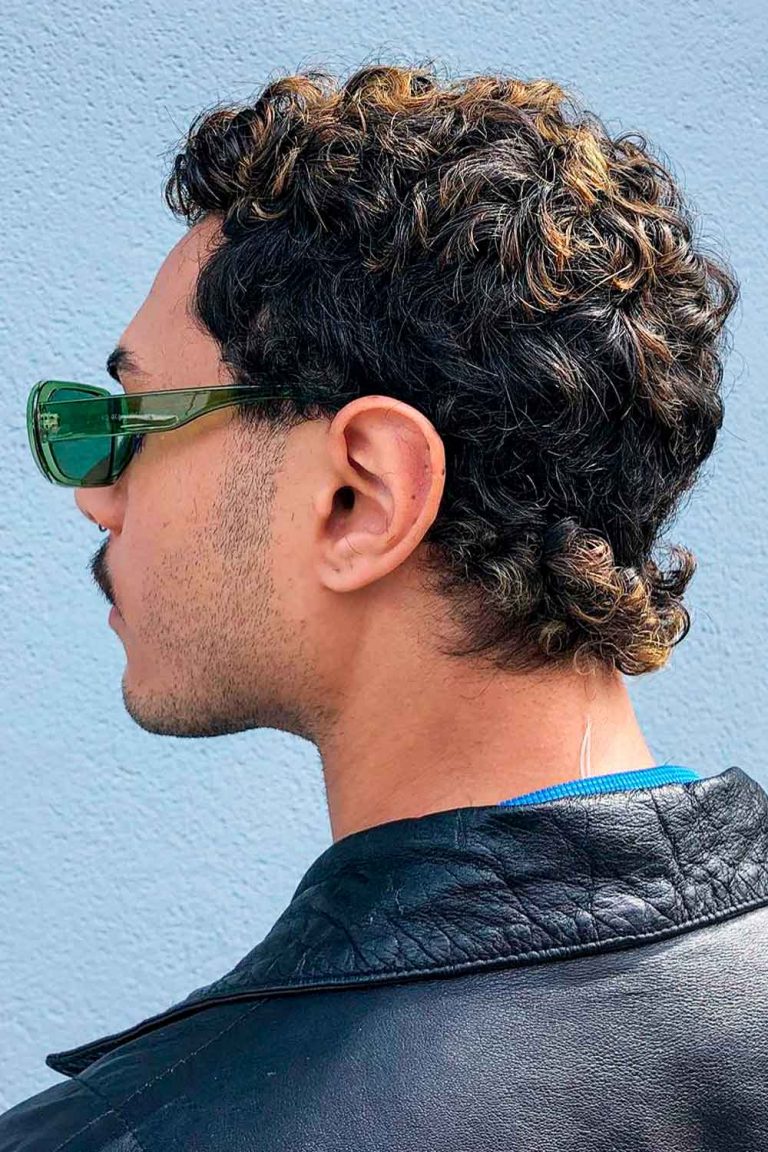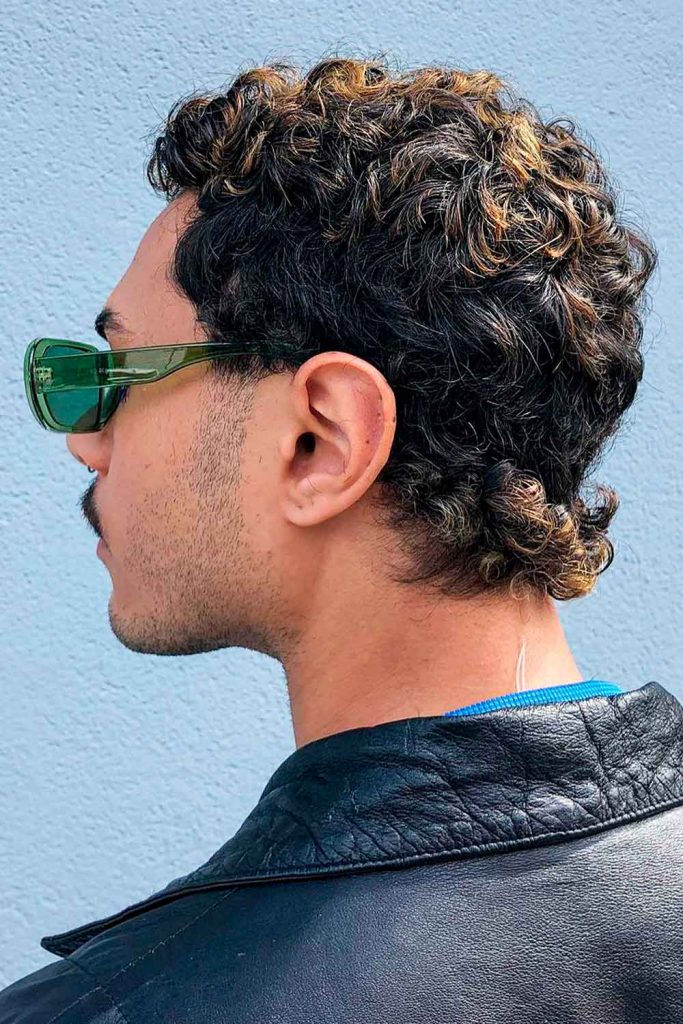 Source: @coiffeurstory via Instagram
Undercut Permed Mullet
One of the best ways to give a modern permed mullet an ultimate definition is to complement it with an undercut haircut on the back and sides. You will need to visit your barber regularly for upkeep though or learn to refresh the cut at home. Yet, it is worth the effort.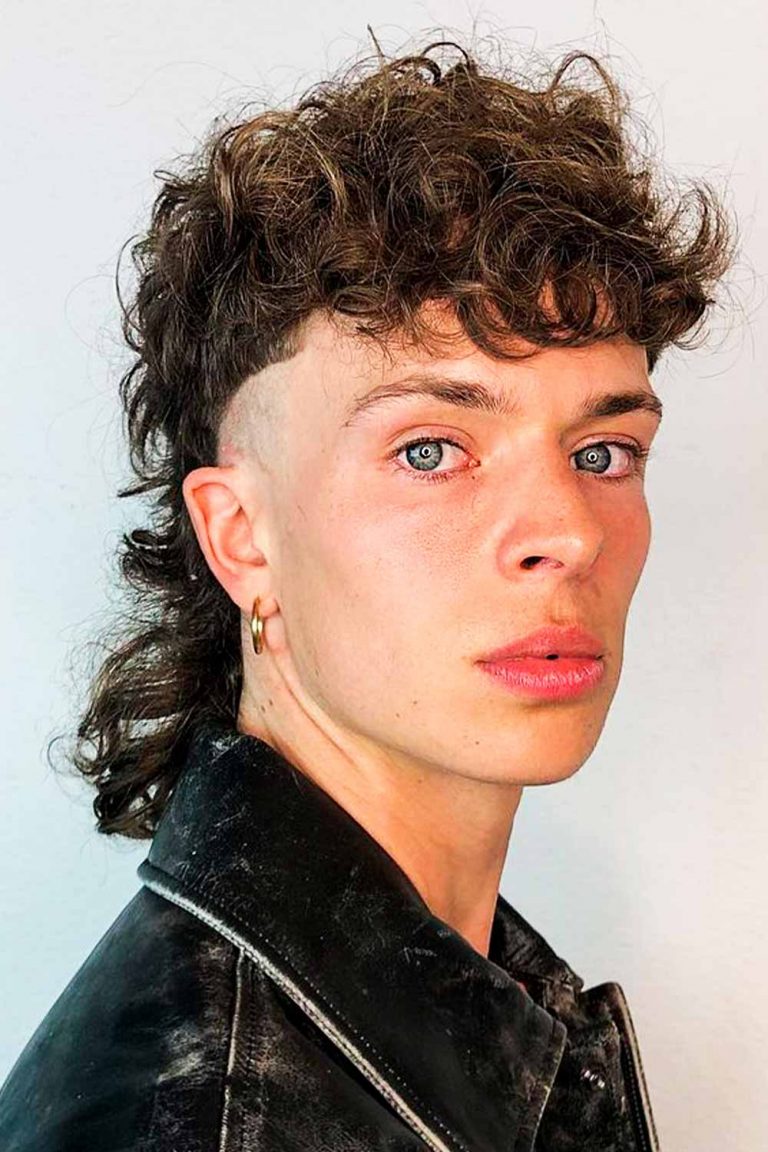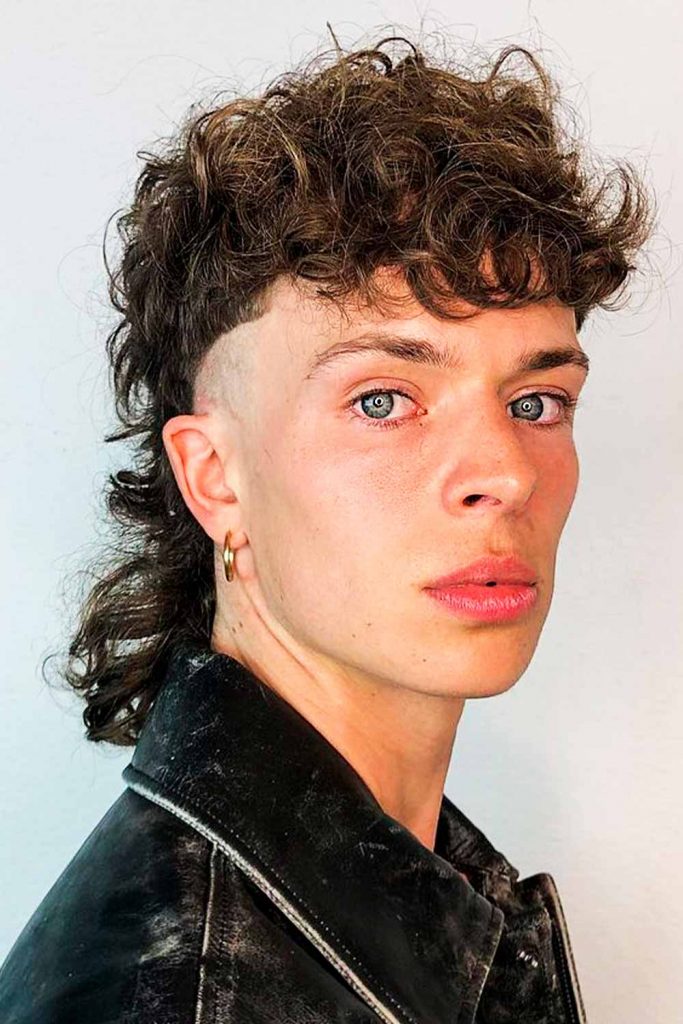 Source: @coiffeurstory via Instagram
Permed Tail
A mullet with a perm can be paired with other popular hairstyles, such as a rat tail. As a result, you will get a permed mullet, which comes out looking very unique and unusual. A great option to make a strong fashion statement.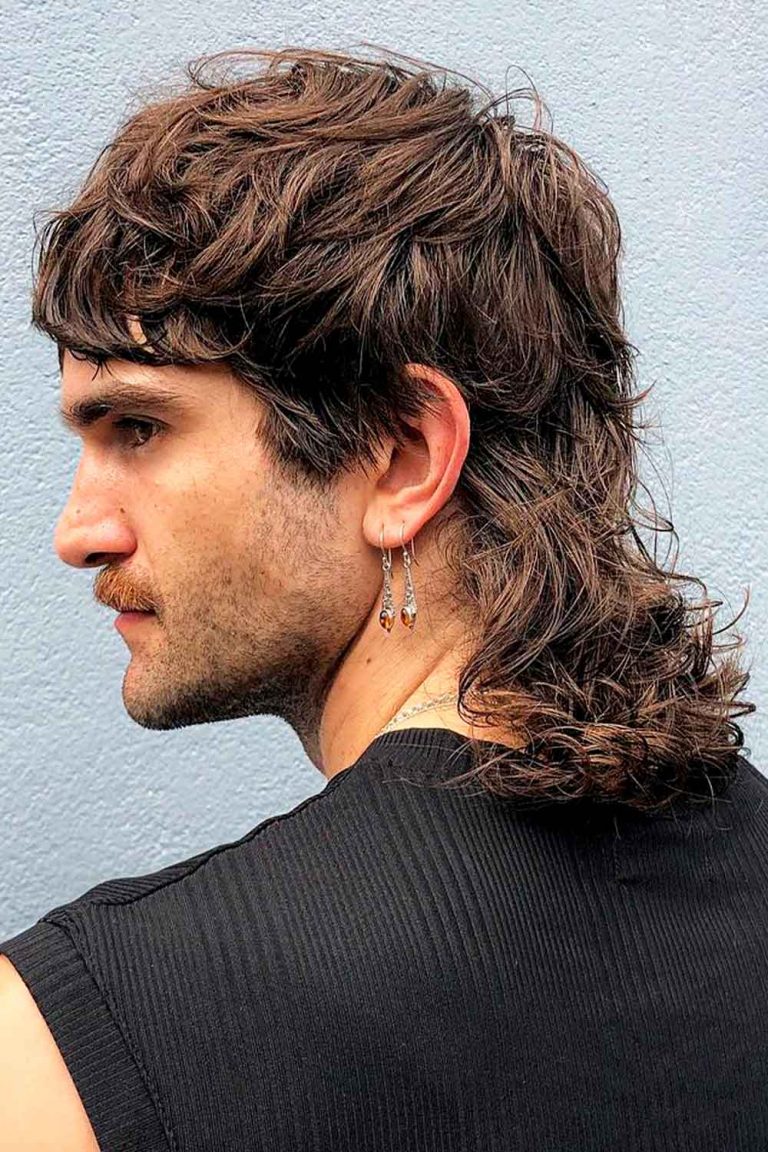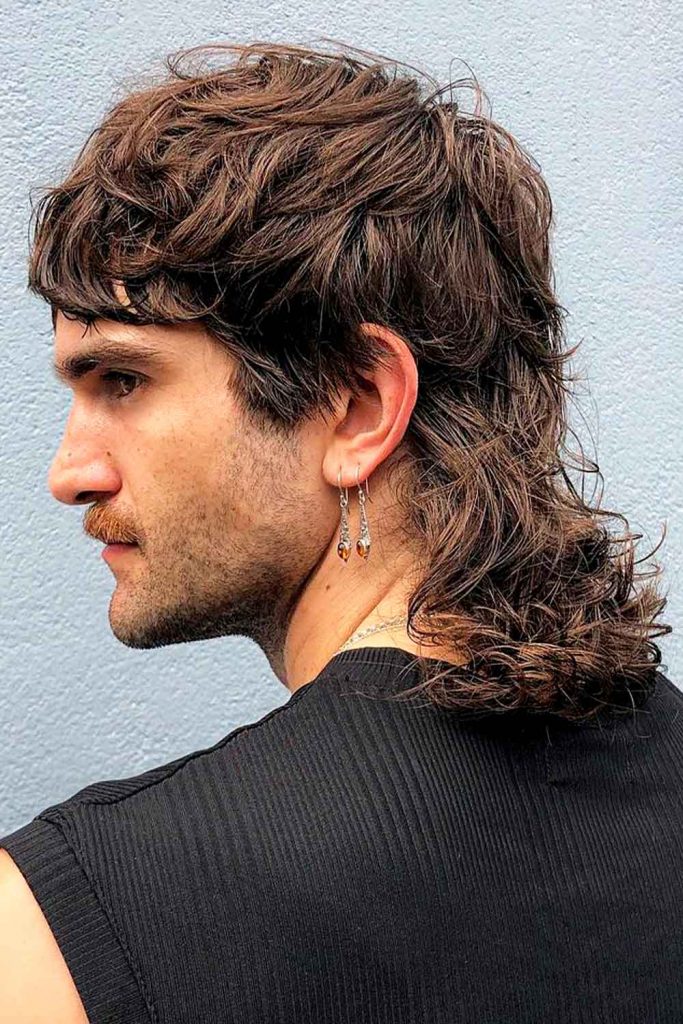 Source: @coiffeurstory via Instagram
Fluffy Mullet
Curly hair mullet is a perfect way to embrace and enhance your hair structure. But, aside from that, the elegant and stylish vibe of the style remains unchanged and obvious in your modern mullet.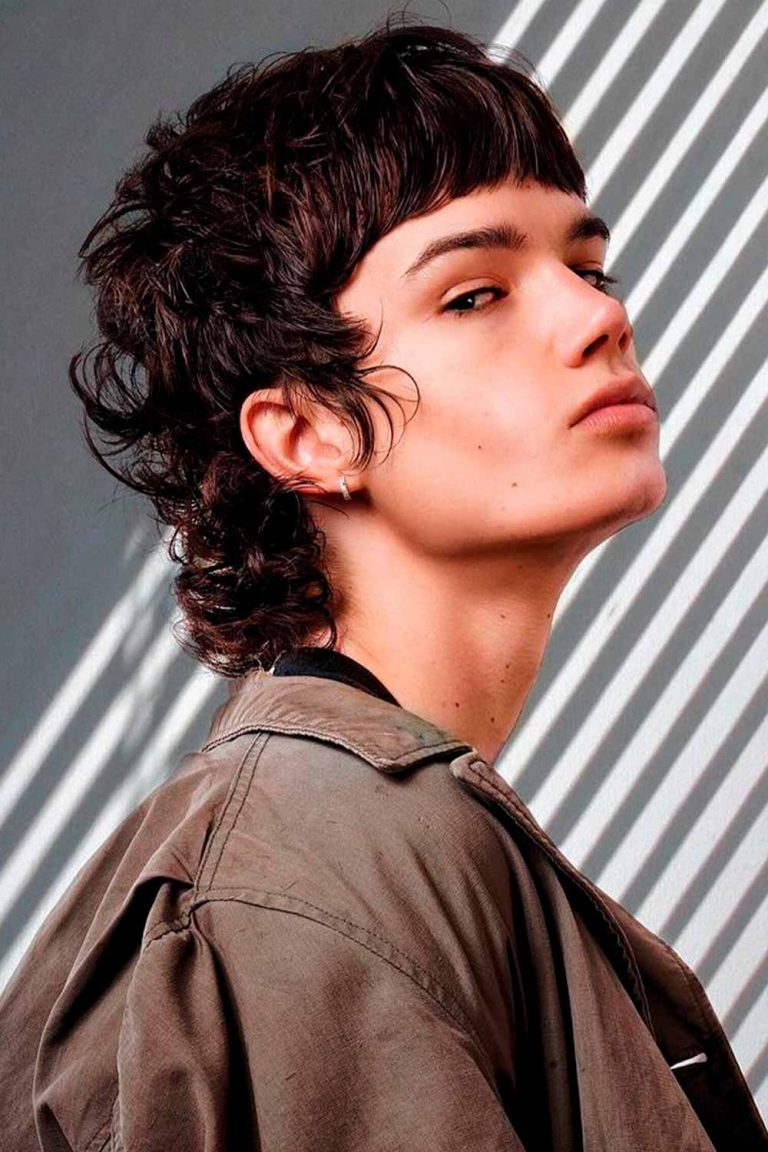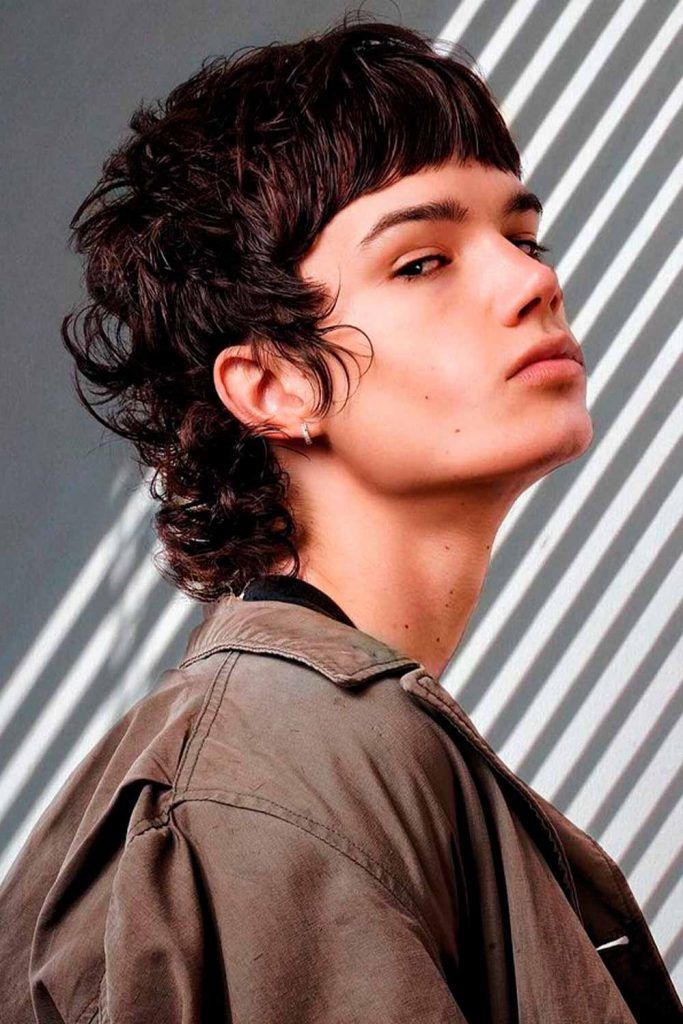 Source: @z_ramsey via Instagram
Asian Perm Men
Mullet curly hair is unique and required due to the variety of characteristics. However, the fact that you can work with anything on the scale, from tight curls to loose waves, makes it twice as appealing for a wider variety of stylish men.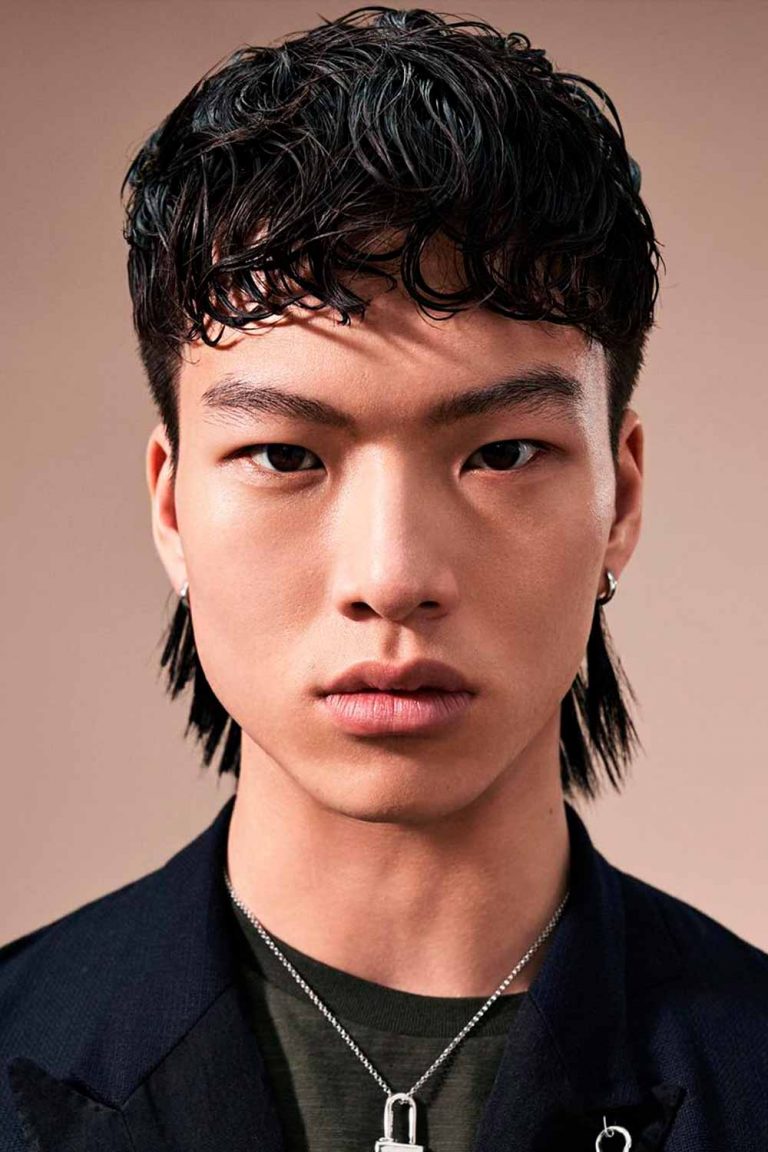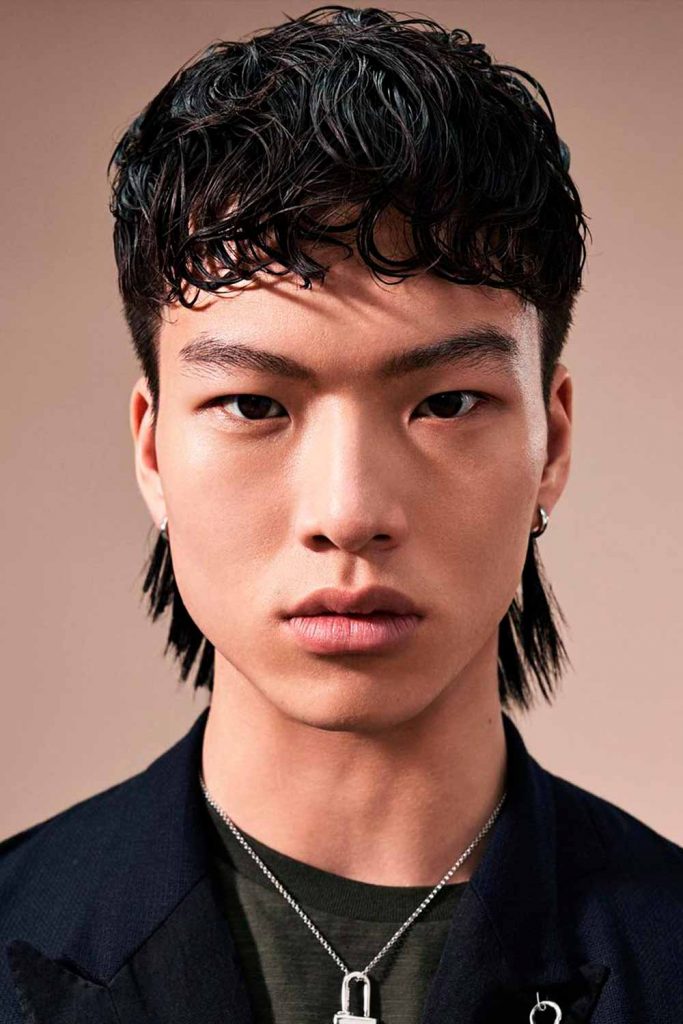 Source: @dexterdapper via Instagram
Permed Mullet On Dark Hair
Mullet with curly hair can blend in with almost any lifestyle. You can hardly tell that it is a good old mullet, so flawless the cut seems.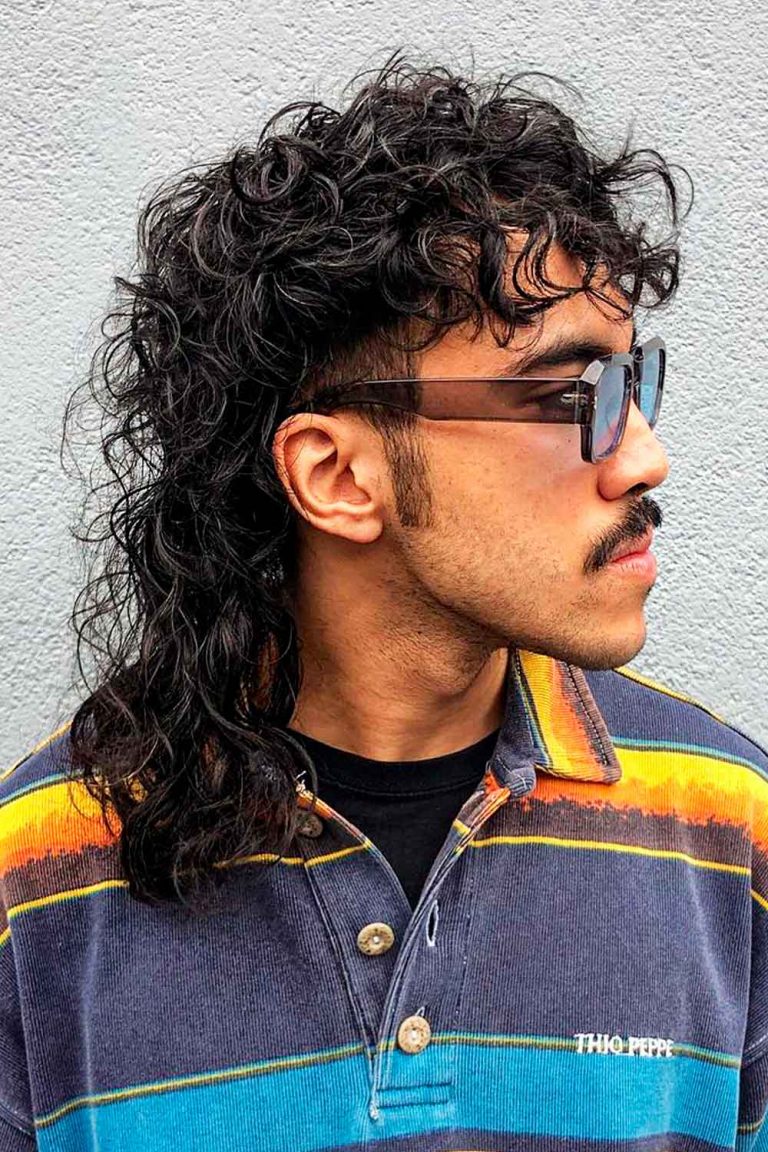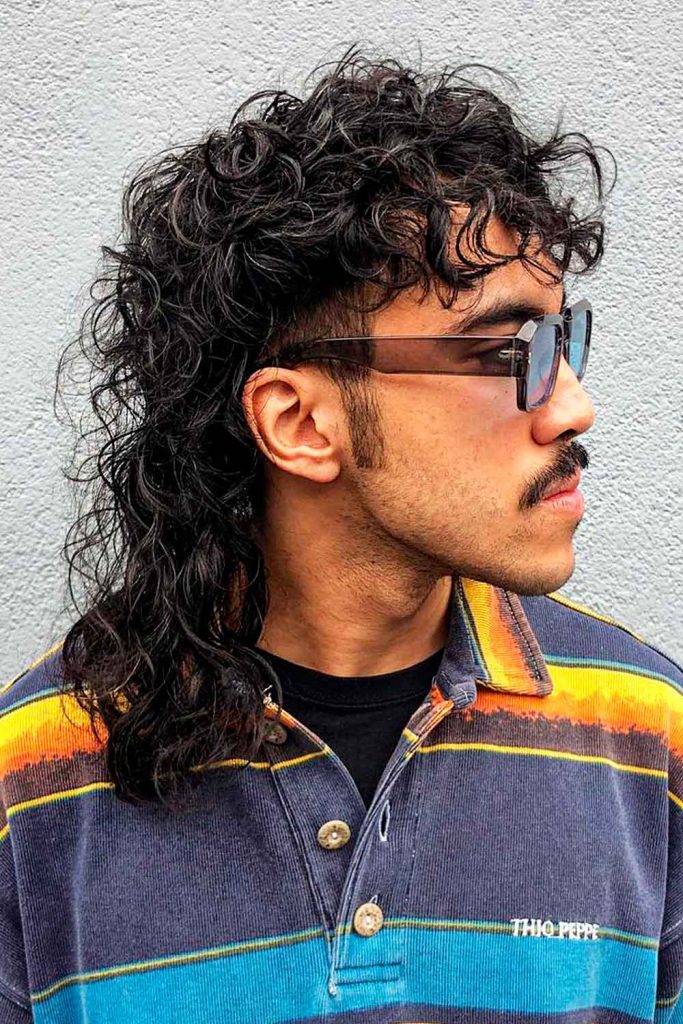 Source: @coiffeurstory via Instagram
Permed Mullet With Design
Cool mullets are another required thing at the moment. Depending on how daring your style is, you can experiment with undercut designs and moustaches. Yet, the styling process will take you a few extra minutes in the morning, don't let the fact skip your attention.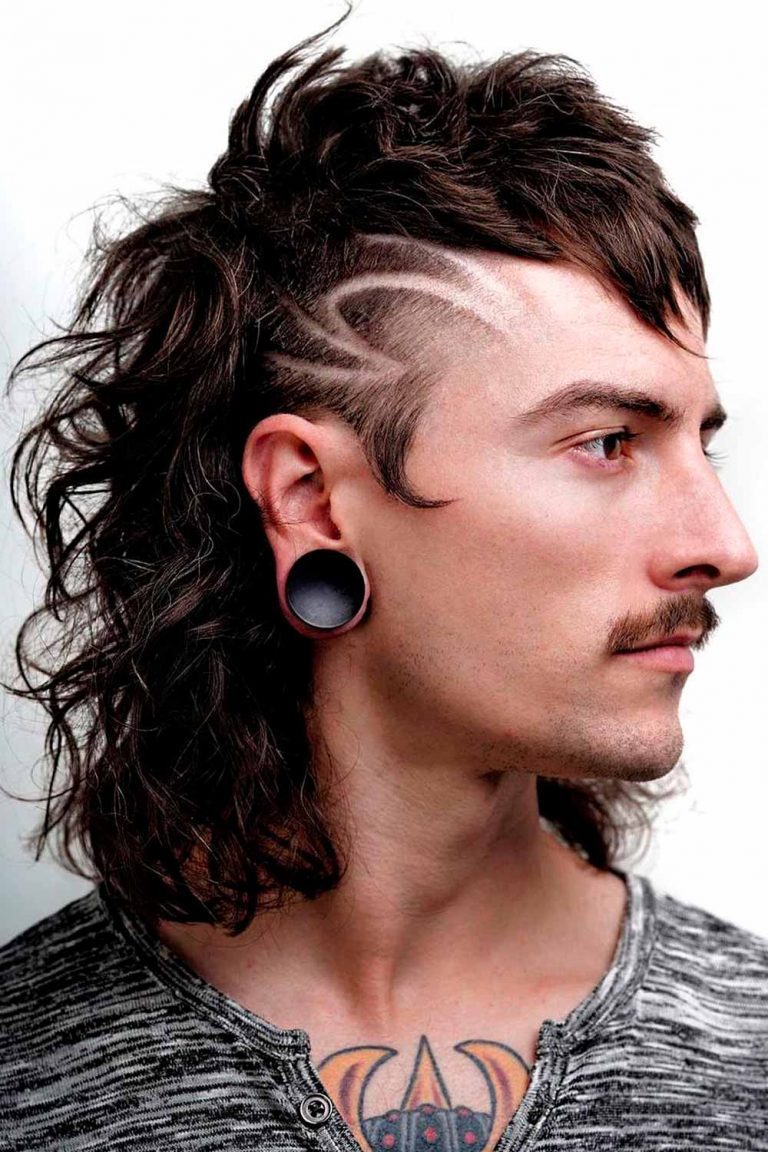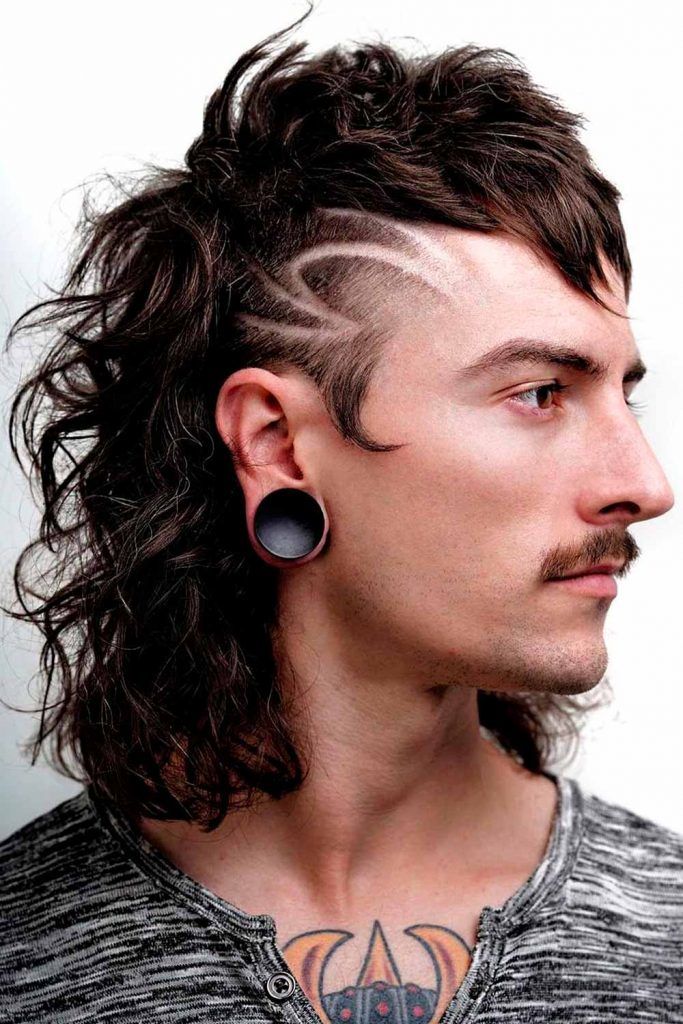 Source: @z_ramsey via Instagram
Highlighted Permed Bang
Mullets are back and better. But, do you still doubt the assumption? Then you need to embrace this highlighted bang paired with a permed mullet to believe the statement.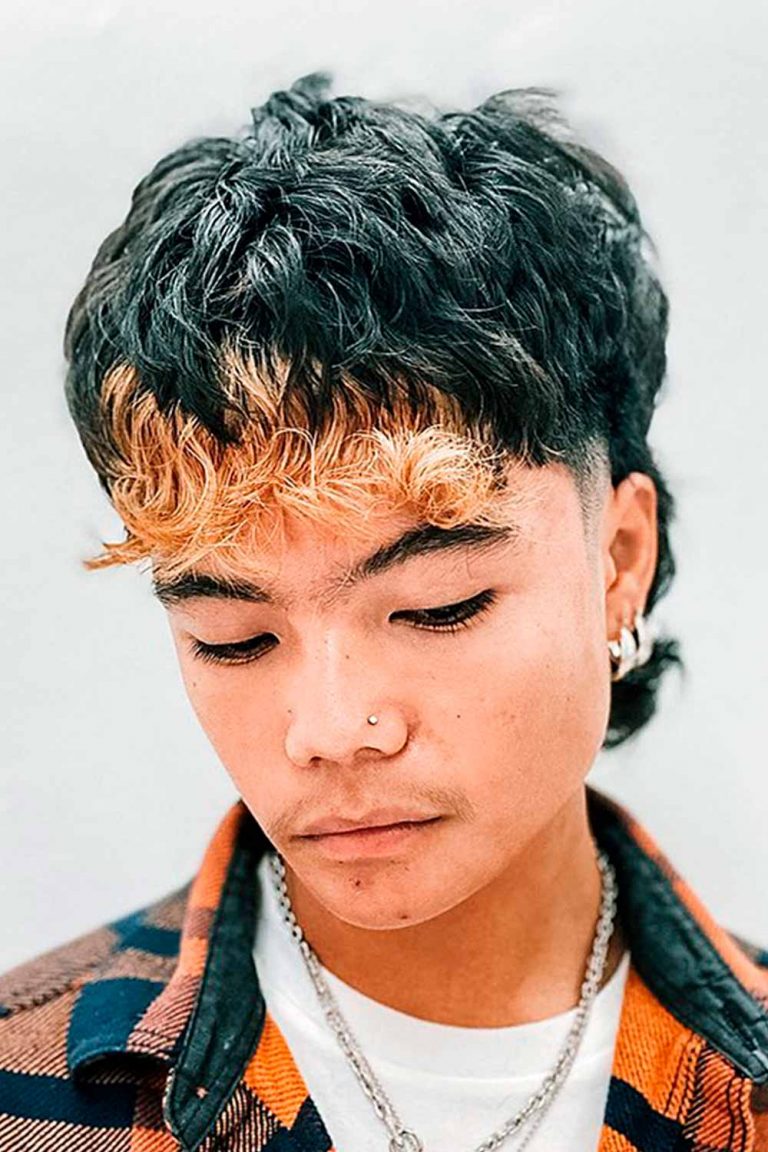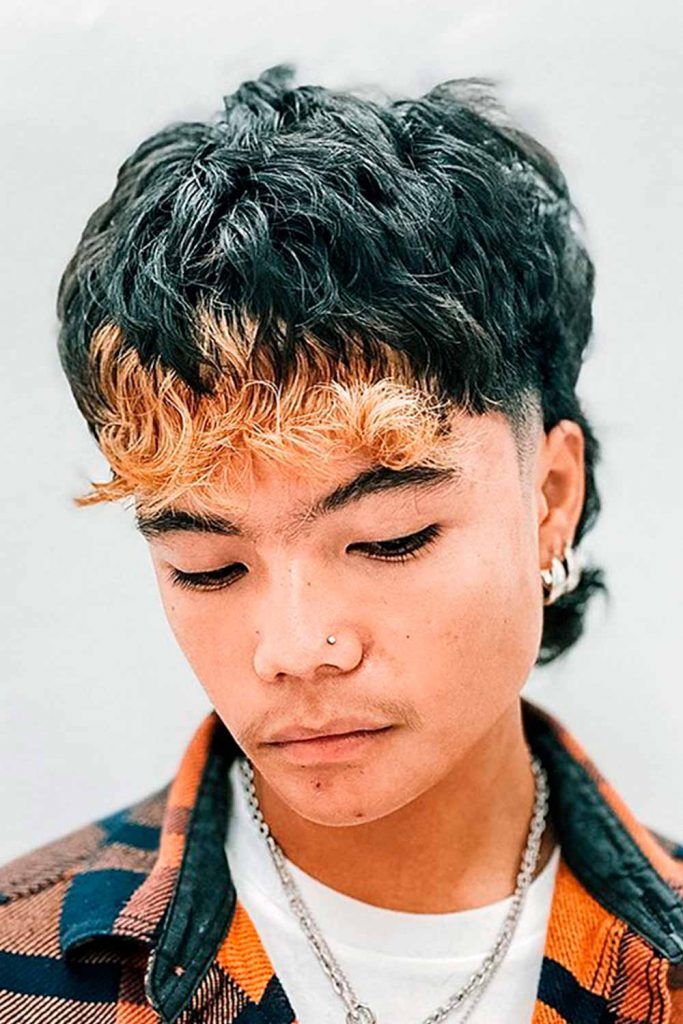 Source: @glassboxbarbershop via Instagram
Pit Viper Mullet
Hot guys with mullets are on the edge of glory these days too. If you have a thick mane with which you want to attract attention, the mission can be completed only one way – Pit Viper mullet!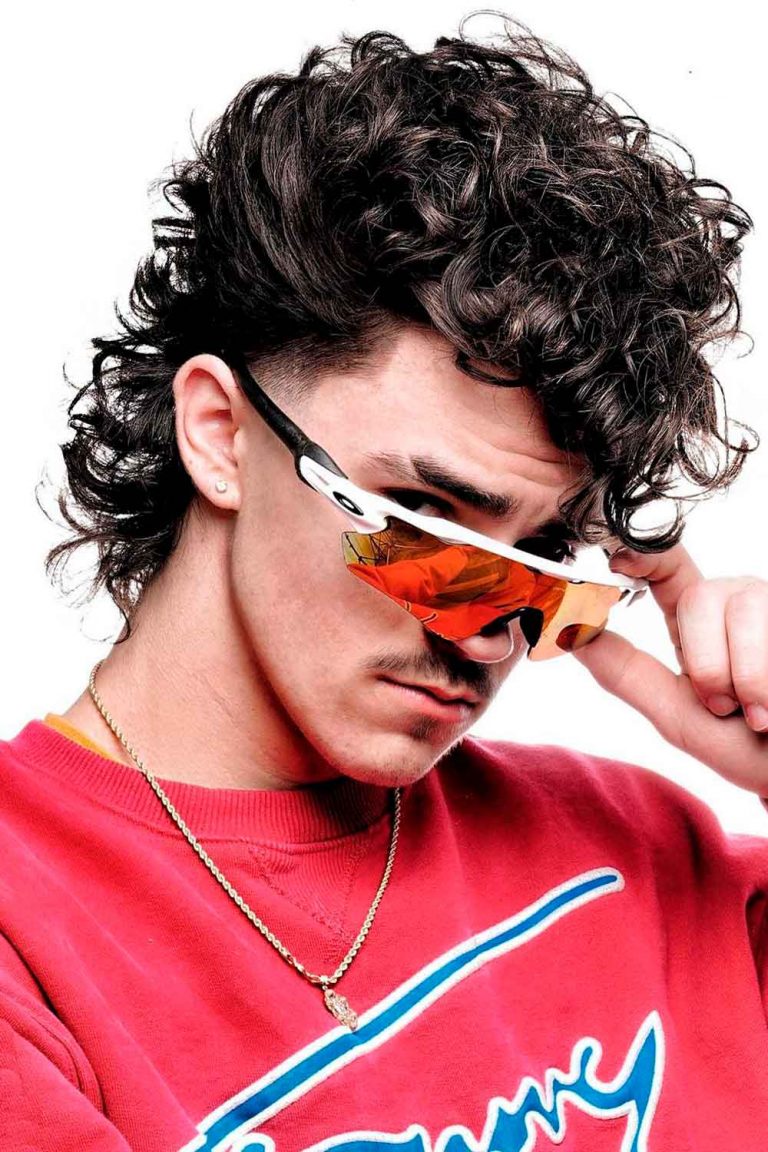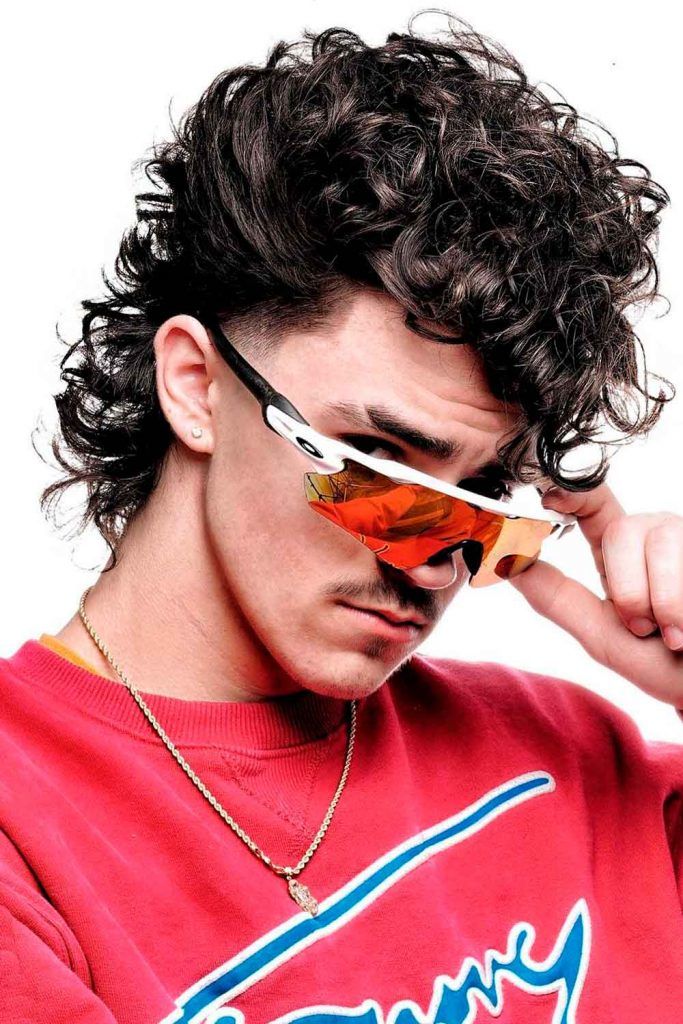 Source: @z_ramsey via Instagram
Long Tail Permed Mullet Fade
The number of perms 2022 brings is impressively grand. But, the way short permed mullets are on the edge of popularity, the long mullet fade remains a thing available only for a select few. Would you join the group or look like everyone else?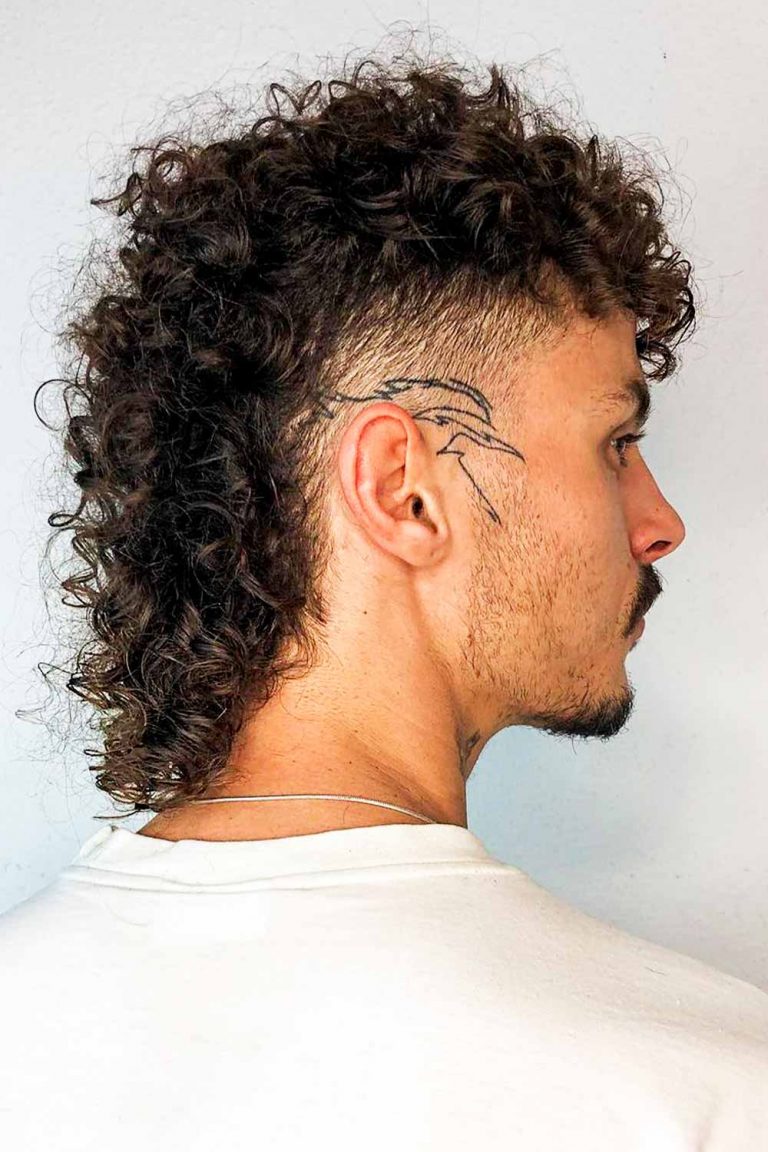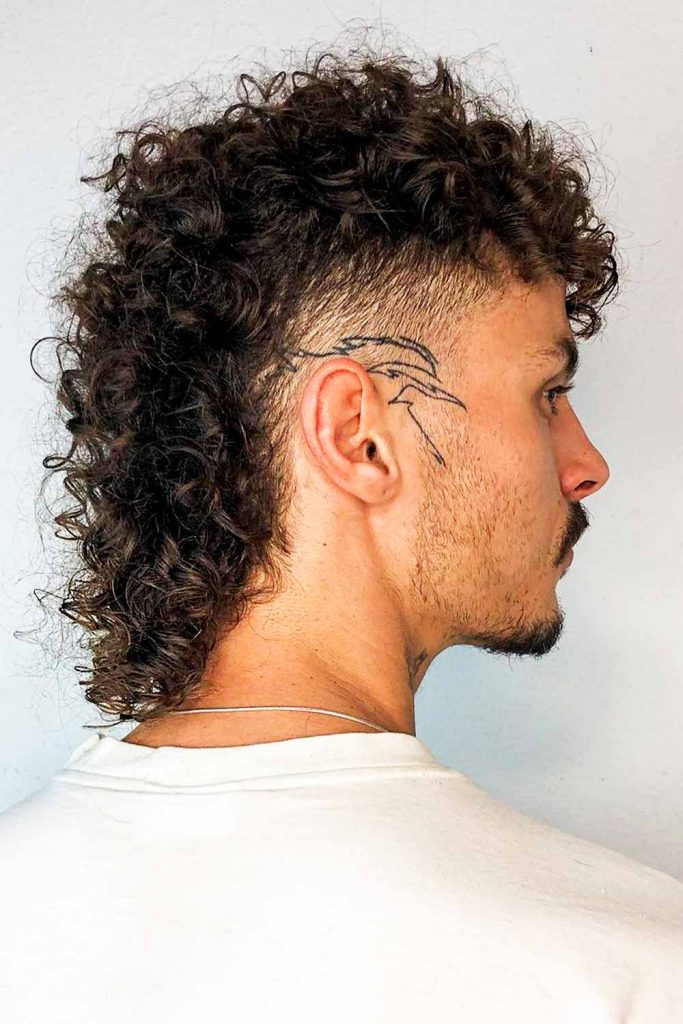 Source: @coiffeurstory via Instagram
Curly Skullet
Mullet for curly hair is so versatile that, at times, it is hard to grasp the full scale. The short top and permed back are the pieces that only a permed mullet can combine with a skullet haircut.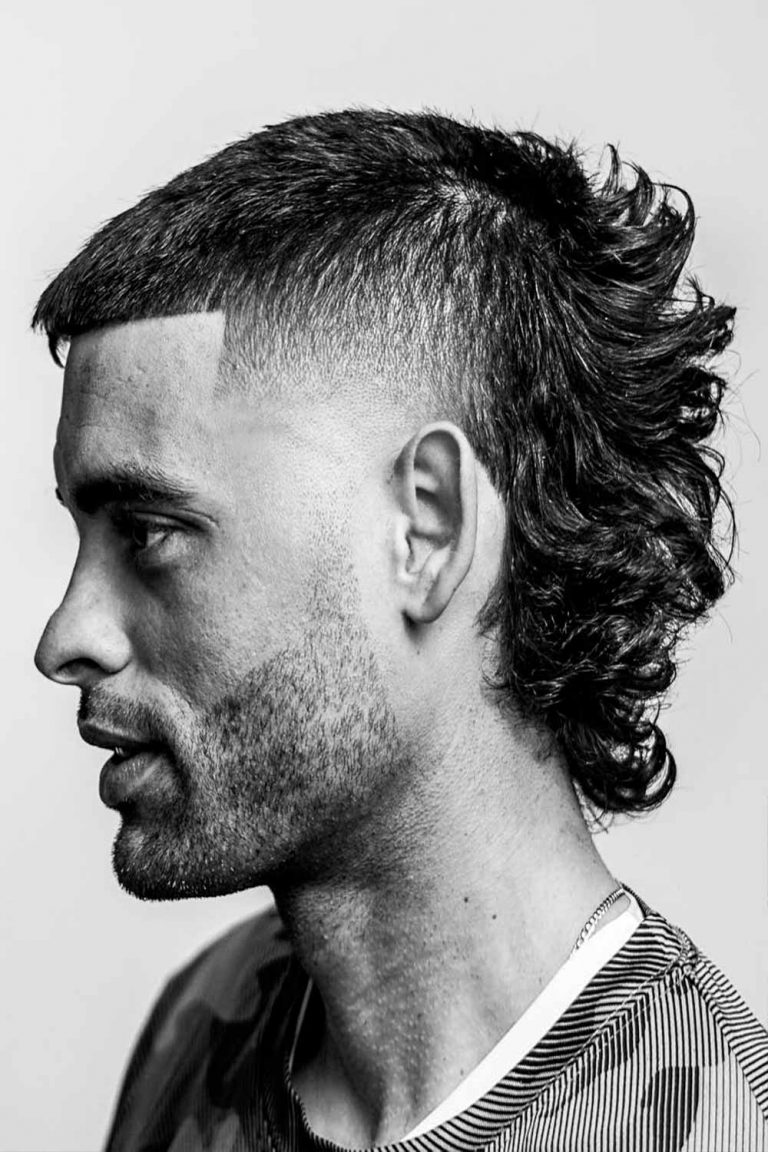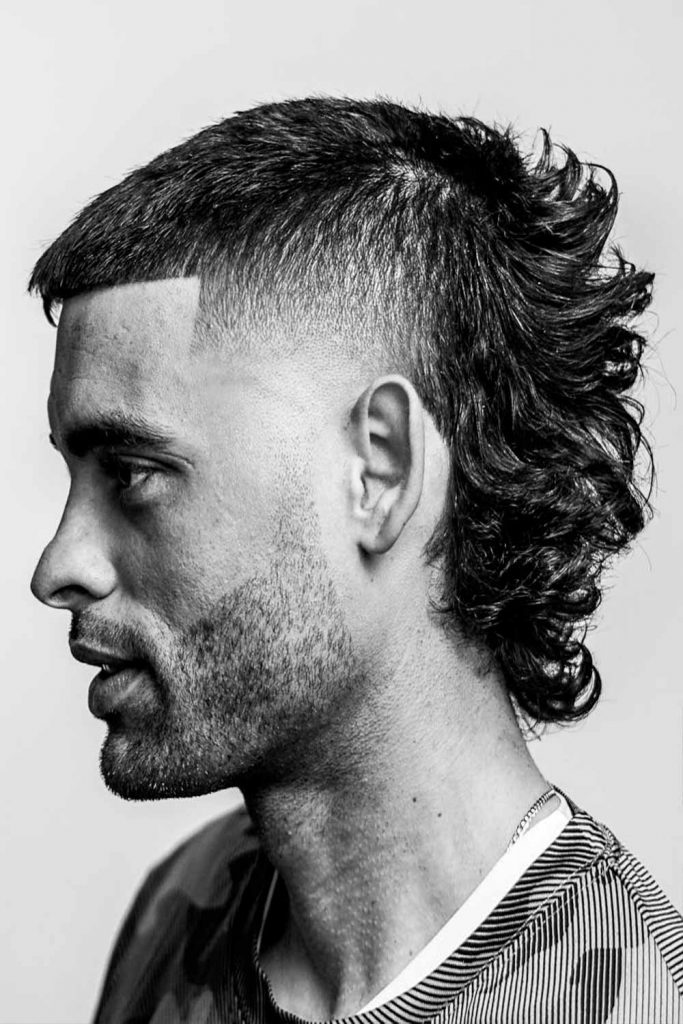 Source: @andyfadepro via Instagram
Baseball Permed Mullet + Beard
Mullet perm isn't the sole stylish point to consider this season. If you are a fan of bearded hairstyles, this is your glorious purpose to achieve!
View this post on Instagram
Permed Rat Tail
80s curly mullet isn't utterly forgotten yet. If you want to go all the way back to the memory lane, then a permed rat tail is there for you to play around with. A youngster moustache comes as a great addition to the flair.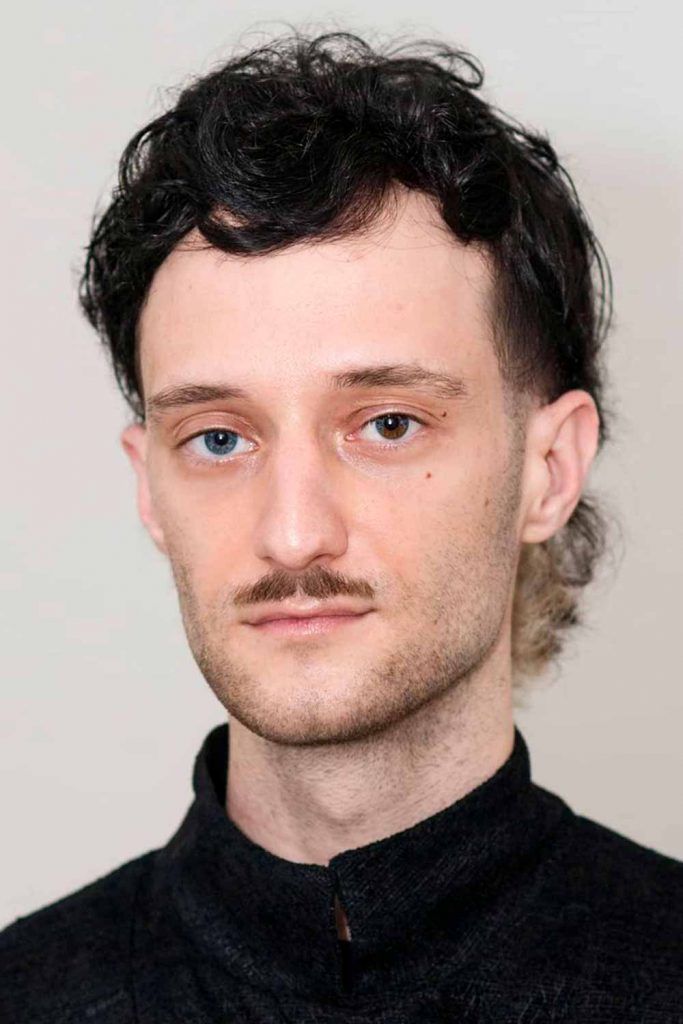 Source: @urednistvo.pricesk.robert via Instagram
Short Cut Permed Tail
Short curly mullet is a major hit these days. The style allows it to keep all the daring business in the front and keep the party going in the back.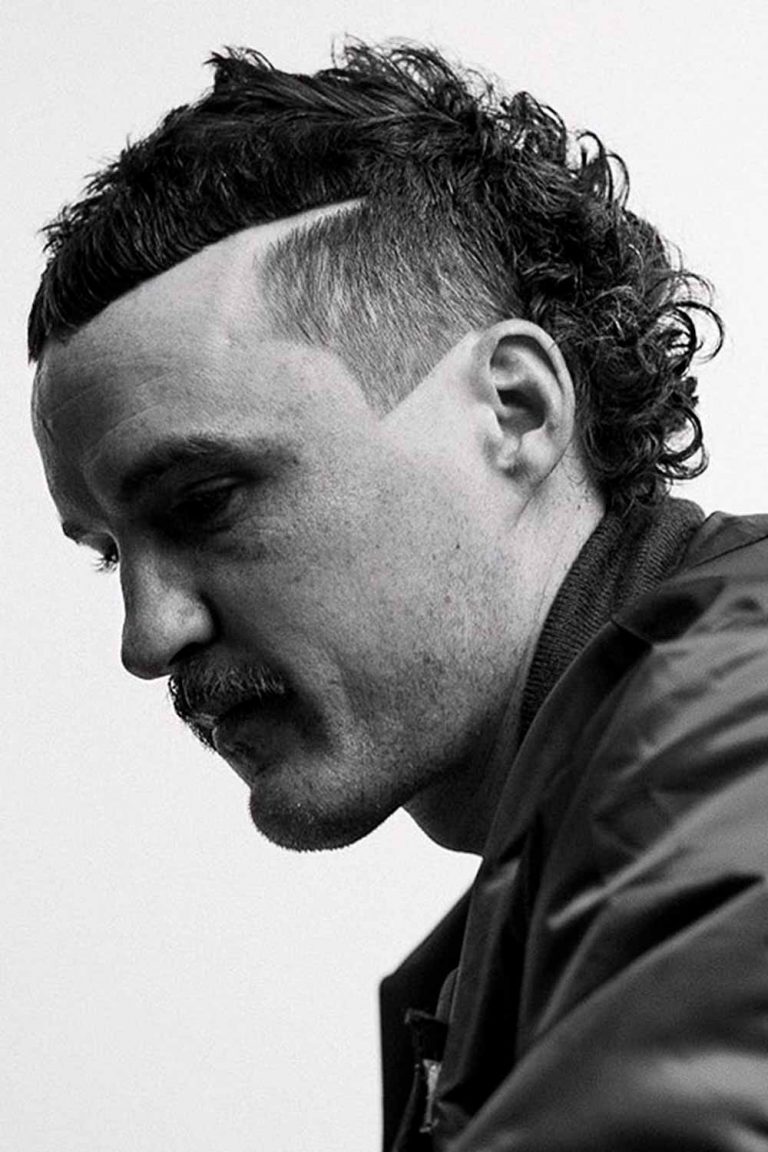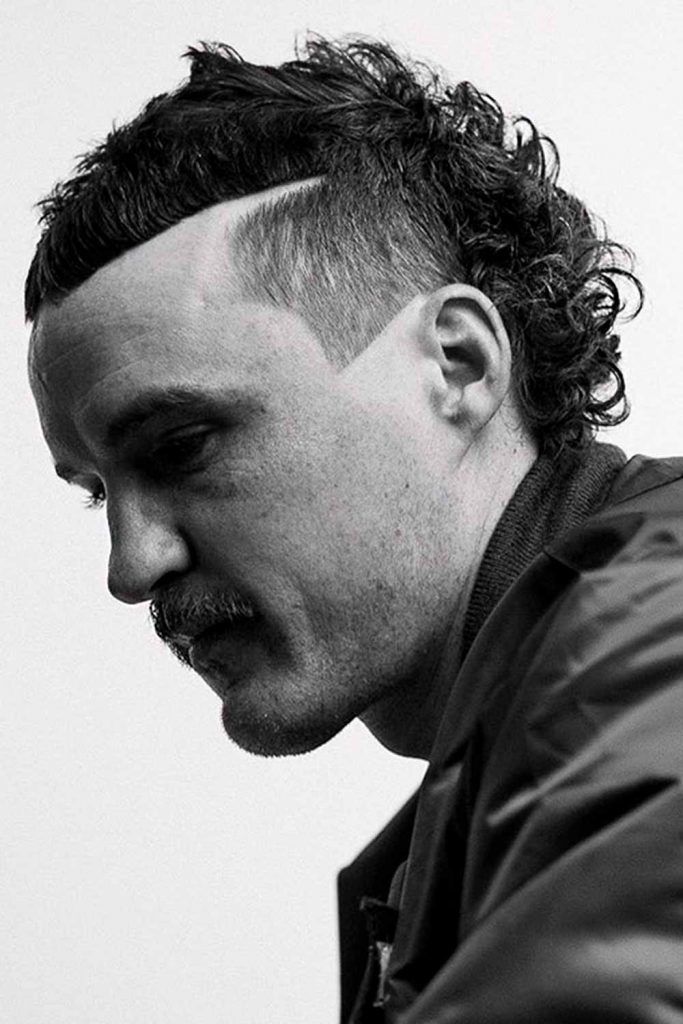 Source: @glassboxbarbershop via Instagram
Male Perm + Faded Sides
Mullet with perm knows no boundaries. You can mix and match the style with other popular features, and that is the beauty of the mullet fade haircut that no other can compare with.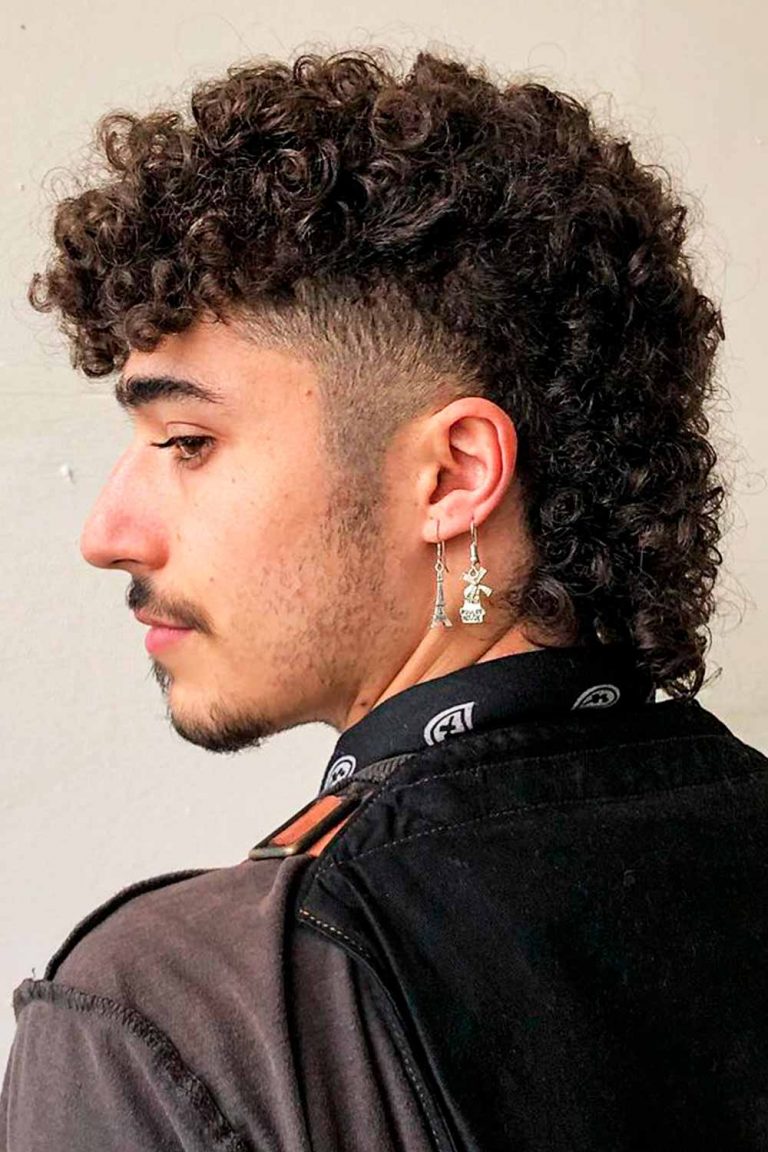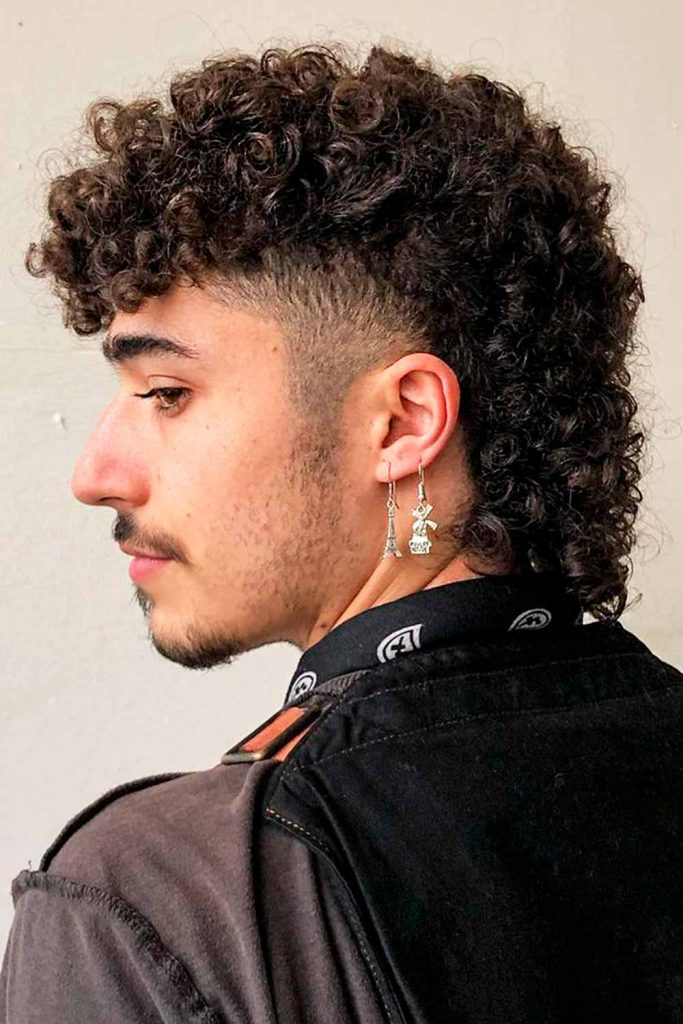 Source: @coiffeurstory via Instagram
Permed Hawk
Curly mullets indicate the sense of style and a strong core in a man. But, one look at this permed hawk with undercut will convince you better than any words.
View this post on Instagram
Classic Permed Mullet
Perm mullet looks perfect in its original state, and there is barely anyone to dare to deny it. One look at these perm men hairstyles, and you'll crave the same. So, start booking the salon appointment this second.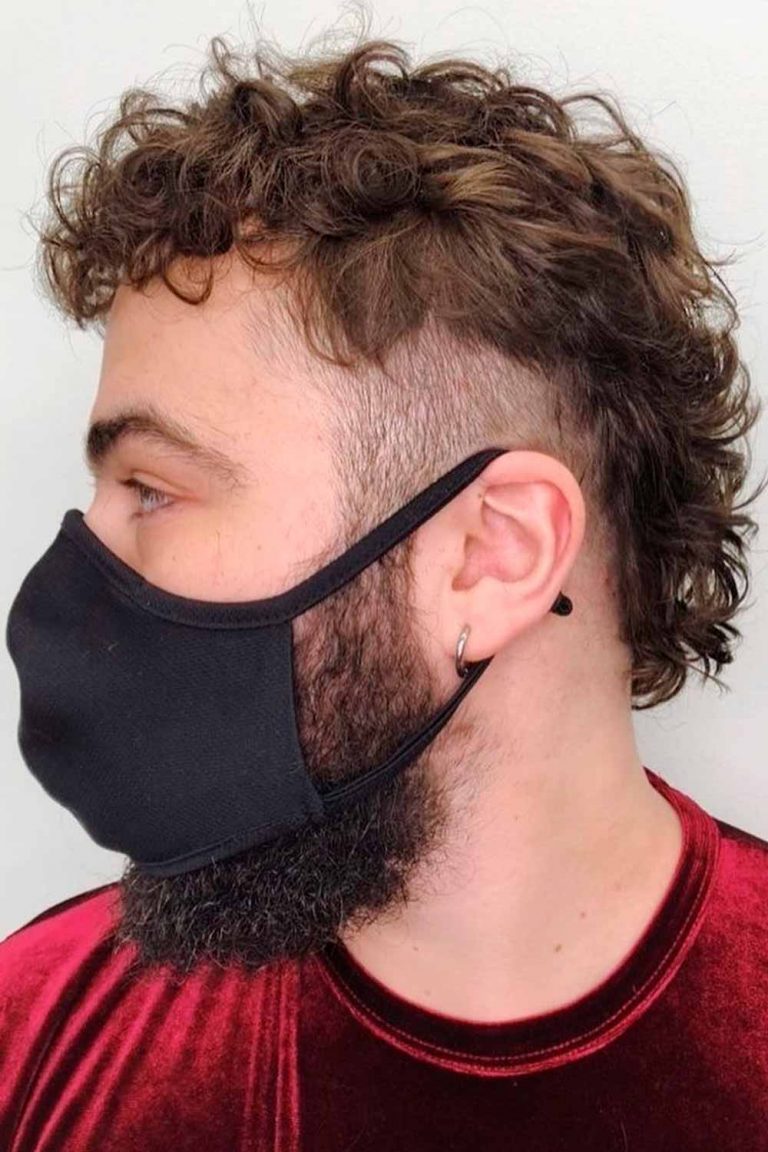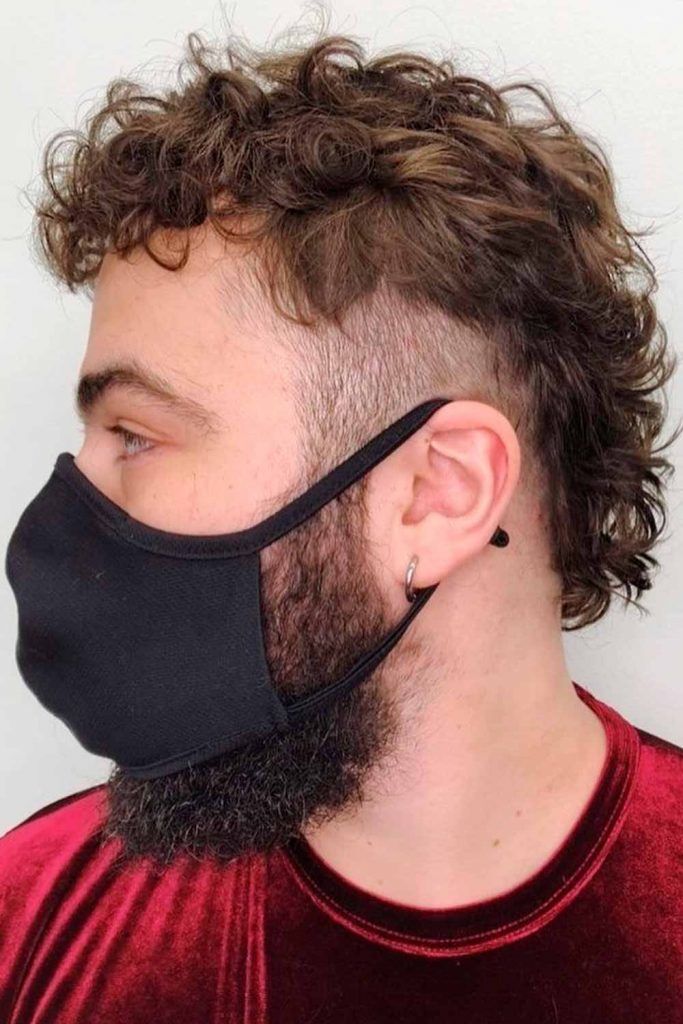 Source: @hairraribarber via Instagram
Blonde Long Tail
Guys with mullet haircuts have all the means of becoming the absolute machos of the season. Throw in a bold undercut into the mix, and you can expect the sassiest chicks falling for you!
View this post on Instagram
FAQs
How long does a permed mullet last?
Perm mullet is not a permanent solution as many may count on. The lifespan may vary, but usually, it takes around 3 to 6 months for the effect to linger. Also, keep in mind that the often trims along with the hair texture may impact the lifespan of the procedure.
How much is a mullet perm?
Depending upon the type of perm that you are an option for, the cost may vary. It can start as low as $40 and go up to $200. The hair length contributes to the price. However, you can count on $80 spent on average.
Should I perm mullet?
It depends upon your preferences. If you want to achieve the trendiest look there is, then permed mullet is a way to go.
How do I make my mullet Curly?
There are a few ways to make your mullet curly. You can perm it at the salon, use curlers at home or style your hair with a diffuser. The last two options are short-lasting, while the former will last a couple of months.
REFERENCES:
The mullet is a hairstyle in which the hair is cut short at the front and sides, but left long at the back. It is usually worn by men. Source