Like the majority of Korean trends, the two block haircut has instantly become iconic. Thanks to its popularity, it has set off plenty of different variations, which makes this hairstyle grossly versatile. It's tailored to fit any ambiance and personal style, ranging from sleek and formal to messy and casual. So, if you have booked an appointment with your barber for the nearest future, it's high time to choose the two block cut you're going to ask for. Browse our photo gallery for the trendiest inspiring ideas.
What Is The Two Block?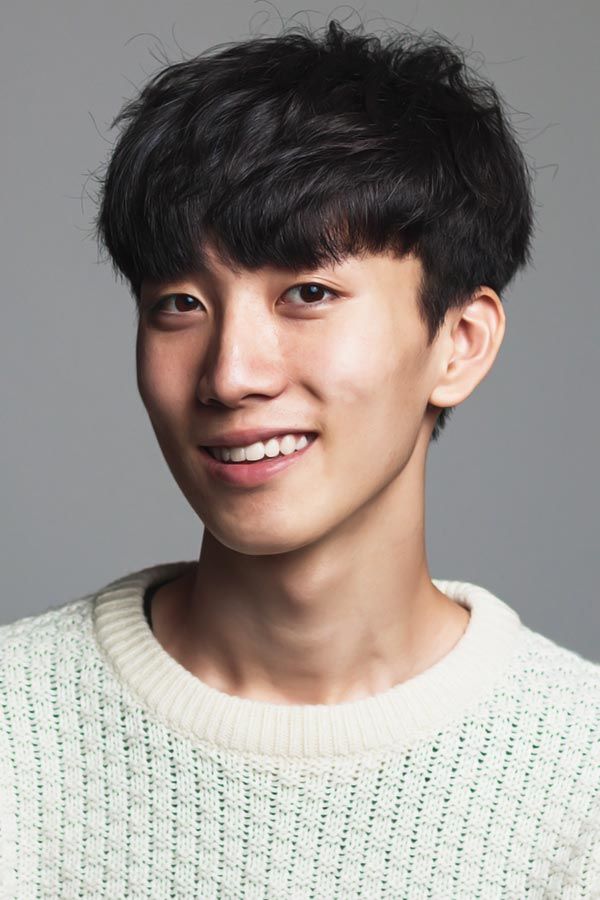 Kang Sunghee/Shutterstock
This is a type of a short sides long top haircut in which the sides are either shaved or trimmed, while the back is cut lower and the top is left noticeably longer.
So, how to ask for a two block haircut? Well, the truth is if you compare a two block haircut vs undercut, you'll find out that they're pretty much the same. Thus, you can simply tell your barber that you want to have your back and sides trimmed while the hair on the top should be left long. Speaking of the top hair, there you have an endless number of styling option. Let's look at the best of them.
Two Block Haircut With Side Part
andersphoto/Shutterstock
Such a popular Asian hairstyle as the Korean bowl cut can be easily given a formal and elegant flair when flaunted with a side part. To make the most out of your side parted hairstyle, ensure that your locks on top are long enough to hold the shape and find out on which side it looks most flattering.
Separated Undercut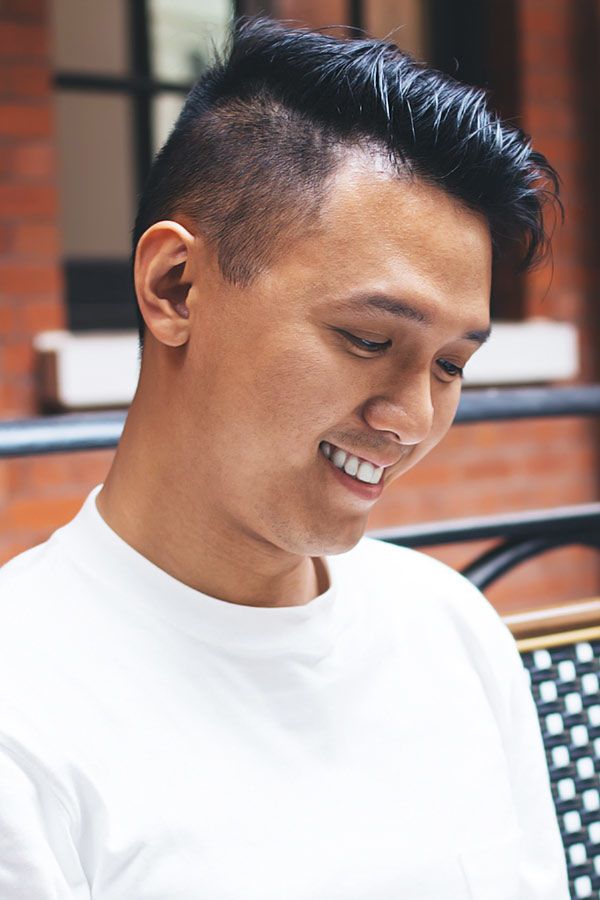 Source: GaudiLab/Shutterstock
For the most part, you can hardly call KPop hairstyles conventional. They're unique and elaborate and not everybody will manage to pull them off. However, if you dare to channel them, it will pay you off with compliments you'll get left and right. Try out, for example, this edgy and contrasty separated two block haircut.
Medium Two Block Haircut + Layers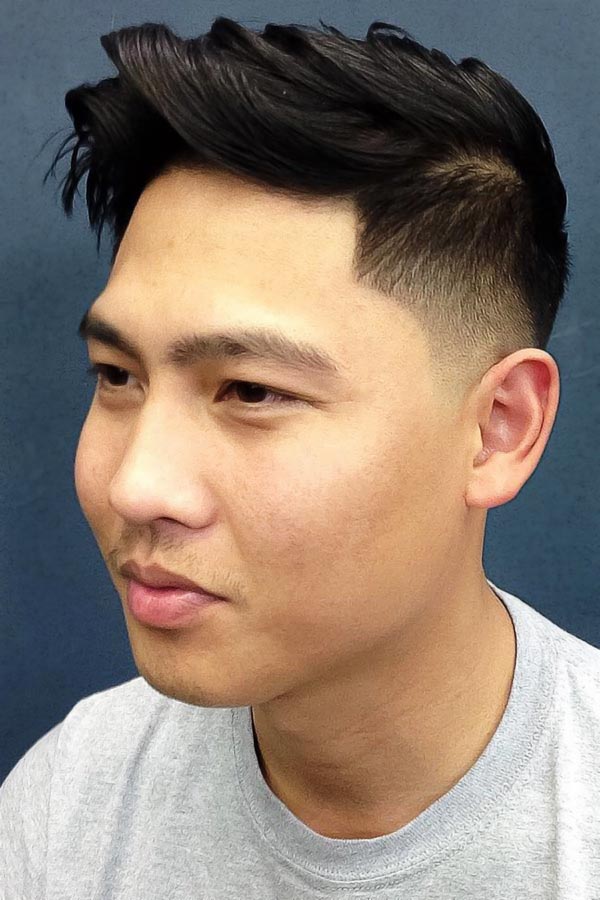 Source: @chadius_maximus via Instagram
If you want to add texture and definition to your Asian men haircut, you can never go wrong with cutting it in layers. The medium length of this hairstyle makes it low maintenance and easy to style while the layers add movement and precision to the look.
Slicked Back
Source: Makistock/Shutterstock
Here's another gem of elegant Korean hairstyles. The slicked back hairstyle actually doesn't require any specific cut. However, a two block haircut provides a perfect base for it, as the trimmed sides allow for the slicked back hair on top to stand out even more.
Long Two Block Haircut
Source: @fernthebarber via Instagram
If you have enough will and time, you can grow out the hair on top quite long. This will only enhance the contrast and create even more boldness of the look. However, it's better to keep the sides as short as possible so that your hair doesn't look shaggy.
Medium & Wavy Two Block Haircut
Source: @ryancullenhair via Instagram
For guys with wavy and curly hair, the Korean two block haircut can become very beneficial. Thanks to the trimmed or even shaved sides, it brings all the attention to your hair up top. Hence, make sure you have enough length to show off your defined hair texture.
Tousled & Thick Medium Two Block Haircut
Source: @fernthebarber via Instagram
As a rule of thumb, Asian men hairstyles often come out thick and heavy. To give them an airy touch and lighten up a little bit, consider a tousled medium two block haircut. It allows you to make the most out of your dense locks yet gain a stylish and breezy look.
Edgy & Short Two Block Haircut
Source: GaudiLab/Shutterstock
This hairstyle is made for really fashion forward guys. It features trimmed sides with an abundance of hair on the top and back of the head. For a fancy twist, you can push the front section of the hair to the side. And to give your hairstyle the ultimate boldness, opt for dyeing the locks on the crown in dirty blonde.
Sleek & Straight Two Block Haircut
Source: Makistock/Shutterstock
Asian hairstyles look exceptionally flattering when styled sleek, as thanks to the hair texture, you won't need to make much effort to straighten your locks. You'll only need to use a blob of a hairstyling product and a fine-toothed comb to get this dapper and saucy look.
Sharp & Textured Two Block Haircut
Source: Makistock/Shutterstock
The majority of KPop hair styles has very defined and edgy texture. This can be achieved thanks to the right cut, of course. Ask your barber for a two block haircut with tapered sides and back and feathered hair on the top. This hairstyle has all the chances to become your signature look.
Effortless Brunette Two Block Haircut
Source: Tom Wang/Shutterstock
There are several ways of how you can achieve a high contrasty look with the help of a 2 block cut. In case you don't feel like spending much time styling your hair, you can play around with its color. To get a bold yet natural look, dye your top hair two shades lighter than your natural brunette hair color. This technique will help your hairstyle gain more depth without much effort from your side.
Slicked Back Undercut
Source: Makistock/Shutterstock
To turn a trendy and casual 2 block haircut into classic and elegant, you need to make only one simple step – to slick the hair on the top back. If you pair it with an undercut, you can rest assured that you'll be a welcome guest at any event, including the Red Carpet.
Two Block Haircut With Straight Bangs
Source: @hairraribarber via Instagram
Another benefit of a two block cut is that thanks to the straight bangs it features, it can help to frame your face as well as to disguise a too prominent forehead should you have one. As the hair on top is rather low-key, you are free to choose any cut you want for your sides and back – from a bald taper to a drop fade.
The No-Style Hairdo
Source: aroonroj.kul/Shutterstock
The Asian bowl cut is that one Korean men hairstyle that requires zero styling. You may style it if you want, of course. However, it's not necessary at all, as its shape is already quite defined. One thing that you should take into account though is that the length of the top and sides shouldn't be too contrasty.
Effortless Brown Two Block Haircut
Source: Makistock/Shutterstock
For a casual and relaxed look, go for a simple two block hairstyle. It seems more attractive when pulled off on brown locks, as the color allows for an additional emphasis on the texture of the cut. To enhance the effortless vibe the style gives, dishevel the locks with a touch of a hairstyling product.
Disconnected Undercut
Source: jevelin/Shutterstock
A disconnected undercut is a great way to give a two block haircut a modern touch. No matter what type you will choose, you can rest assured that your hair will look contemporary and stylish. If you want to make it seem more elegant, push the locks on the top of your head to the side and secure with a spritz of a hair spray.
Short Two Block Haircut
Source: Kang Sunghee/Shutterstock
A two block haircut can vary in length drastically from long to short. If you are looking for something easy to maintain and style, go for a short cut. It has a number of advantages over a long one, as it suits all situations and saves you quite a lot of time on styling in the morning.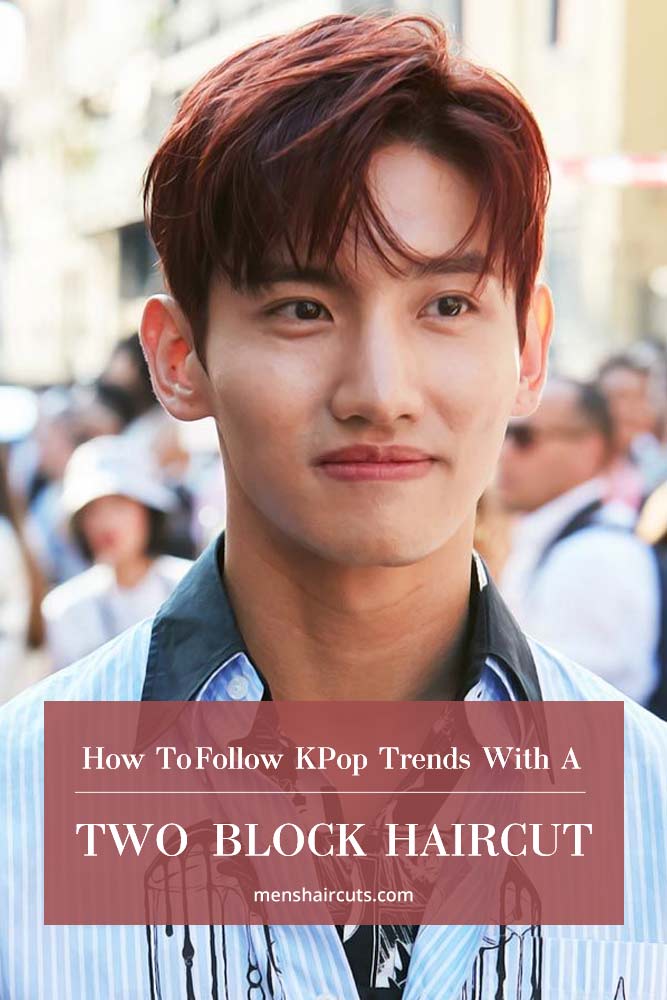 With the multitude of Asian hairstyles men don't have any options other than to look trendy and fashionable. A two block haircut is one of the most popular 'dos thanks to its versatility and relatively low maintenance. If you still haven't decided what your next cut is going to be, it's high time to choose one of the two blocks we picked out for you.
REFERENCES: