With the reemerging popularity of shaggy haircuts men have come up with a myriad of its variations. Short and long, straight and curly, there is a style for everyone. So, no matter your hair texture and length, you may rest assured that you are going to find a look that matches your preferences. To help you make the right choice easier, we have put together the trendiest shaggy hairstyles men prefer at the moment.
Short Shag Haircuts
A short shag haircut is arguably the easiest in terms of styling and maintenance out of all shag hairstyles for guys. What is more, mens short shaggy hairstyles pair nicely with other popular haircuts, such as a fade, a taper or even undercut.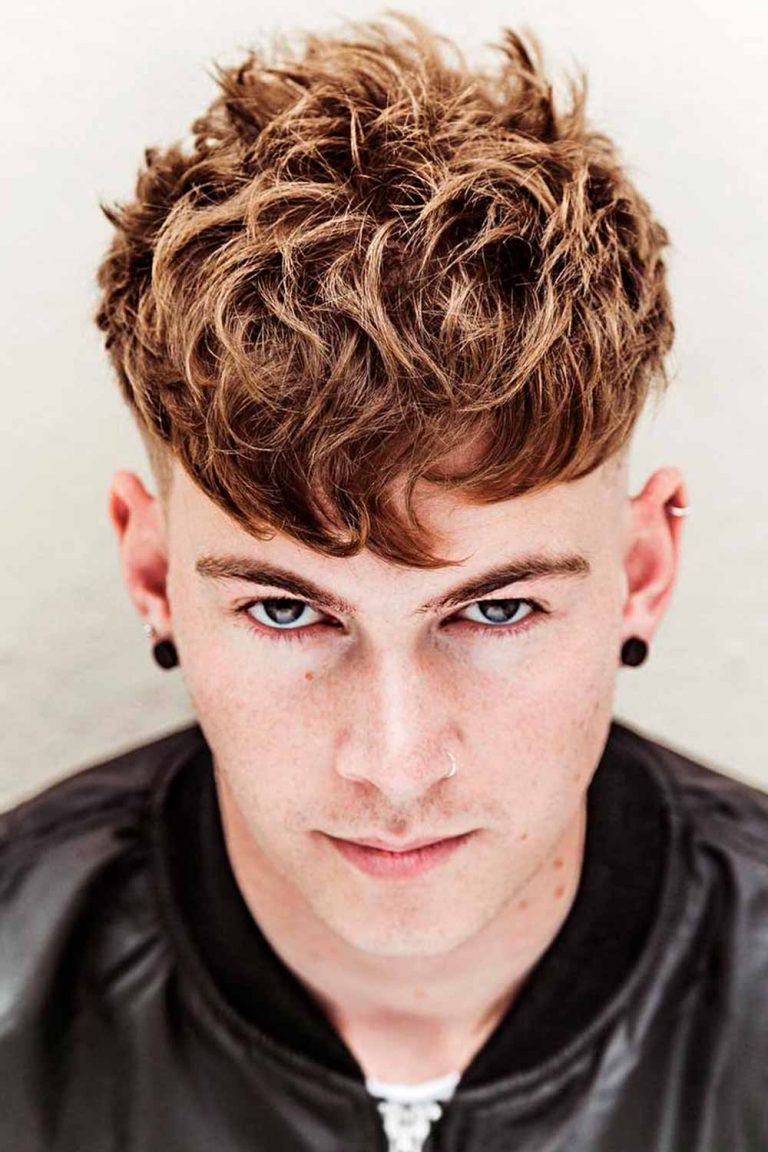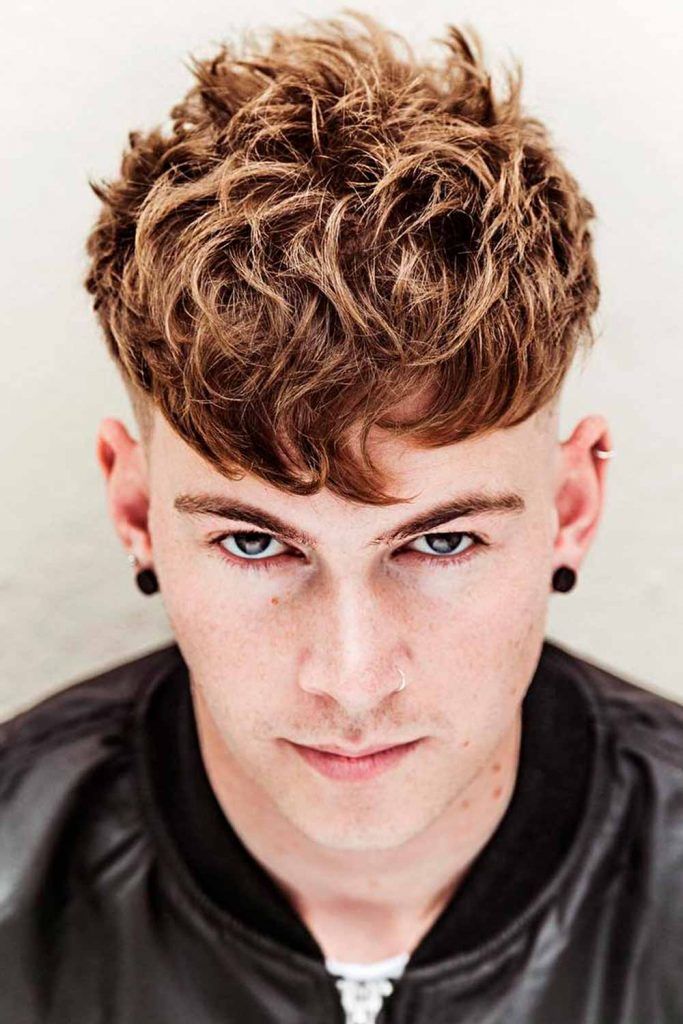 Source: @r.braid via Instagram
Shaggy Medium Haircuts
When choosing a shag haircut medium length is a perfect option for guys who do not want to spend much time and effort styling their tresses while still achieving the aesthetics of a classic shaggy hair men style. As it offers the middle ground between short and long shaggy haircuts for men, many guys find it especially beneficial.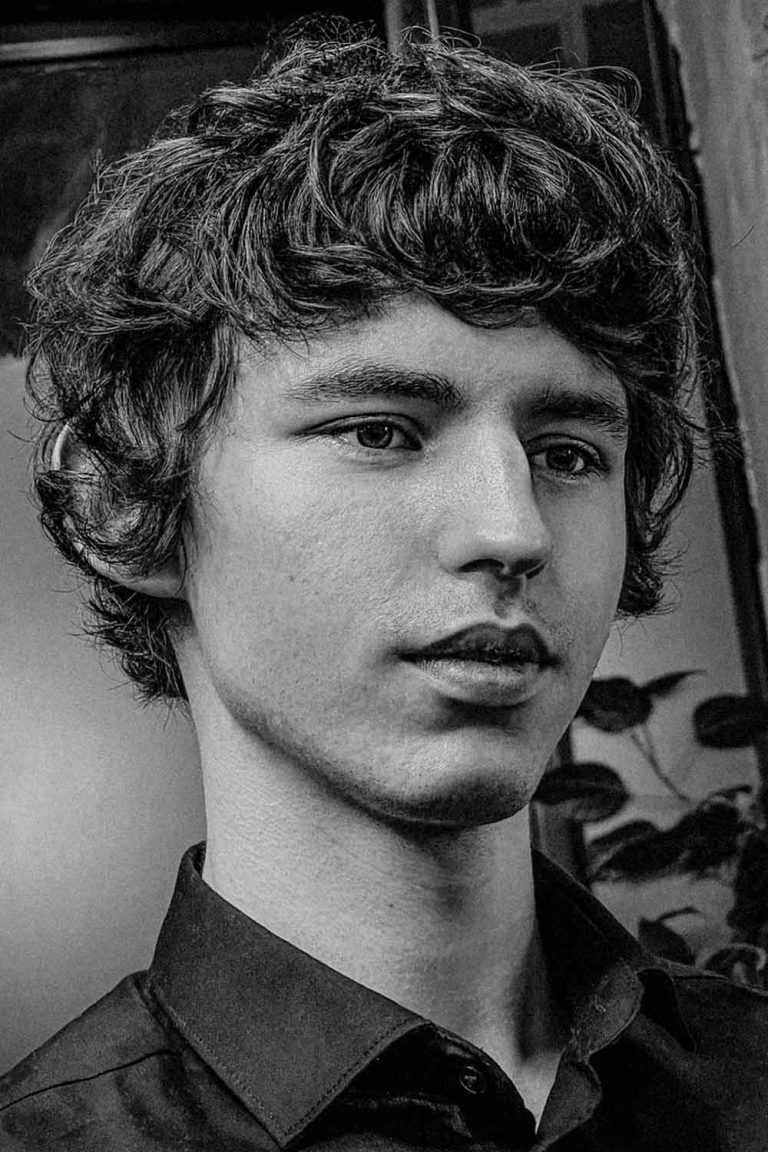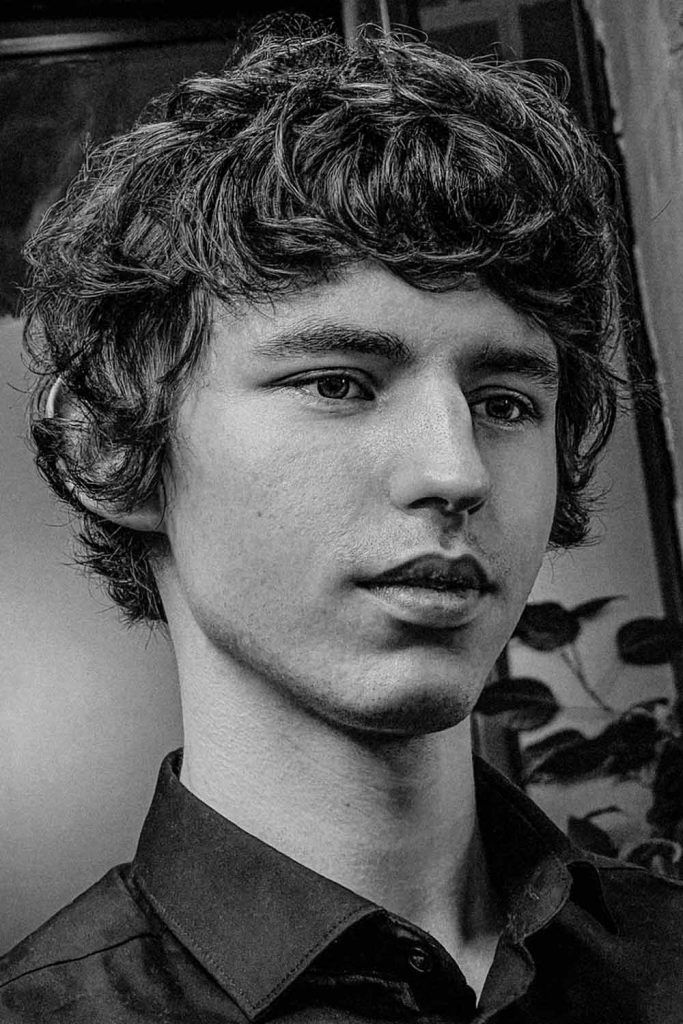 Source: @a.nizhnick via Instagram
Long Shaggy Hair Cuts Men
While the long shag haircut for men is not the easiest to maintain, it is definitely one of the most impactful. It allows you to create an impression of a full head of hair with a carefree and relaxed vibe.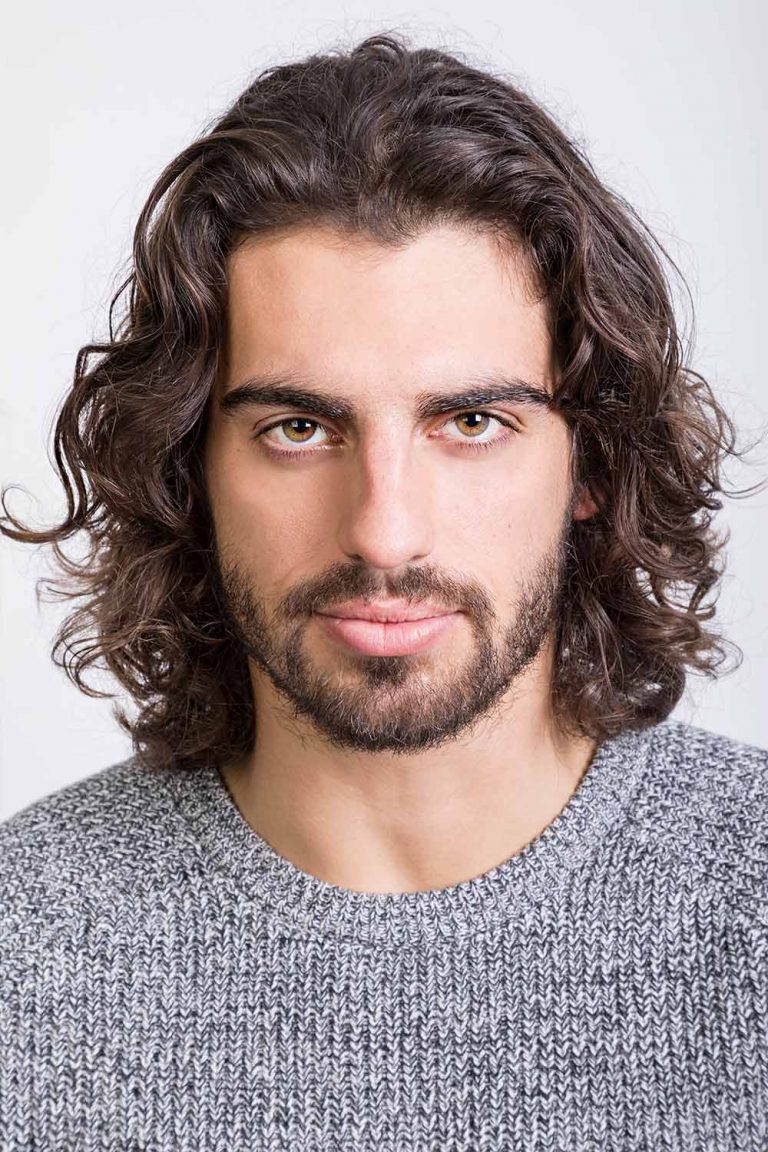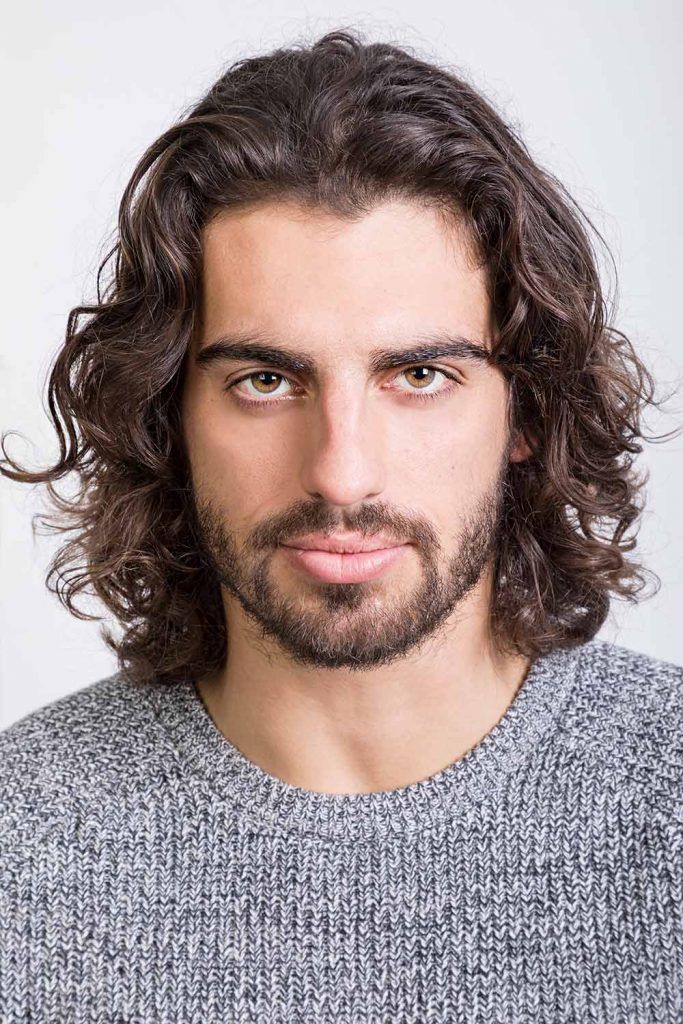 Shaggy Mullet
Trying to combine two timeless haircuts in one look is always a good idea. Thus, you can never go wrong with a shag mullet. Though, if you are aiming for the modern shaggy mullet, then the sides can be tapered or faded for a more contrasty and bold appearance.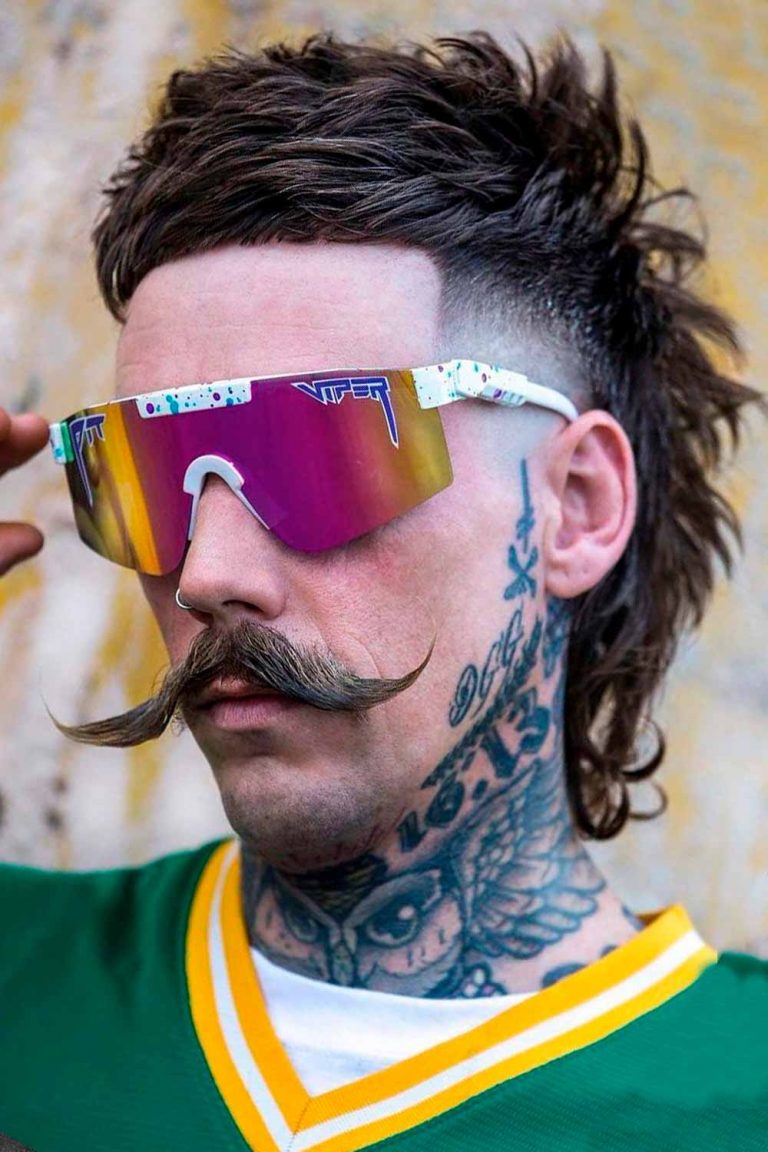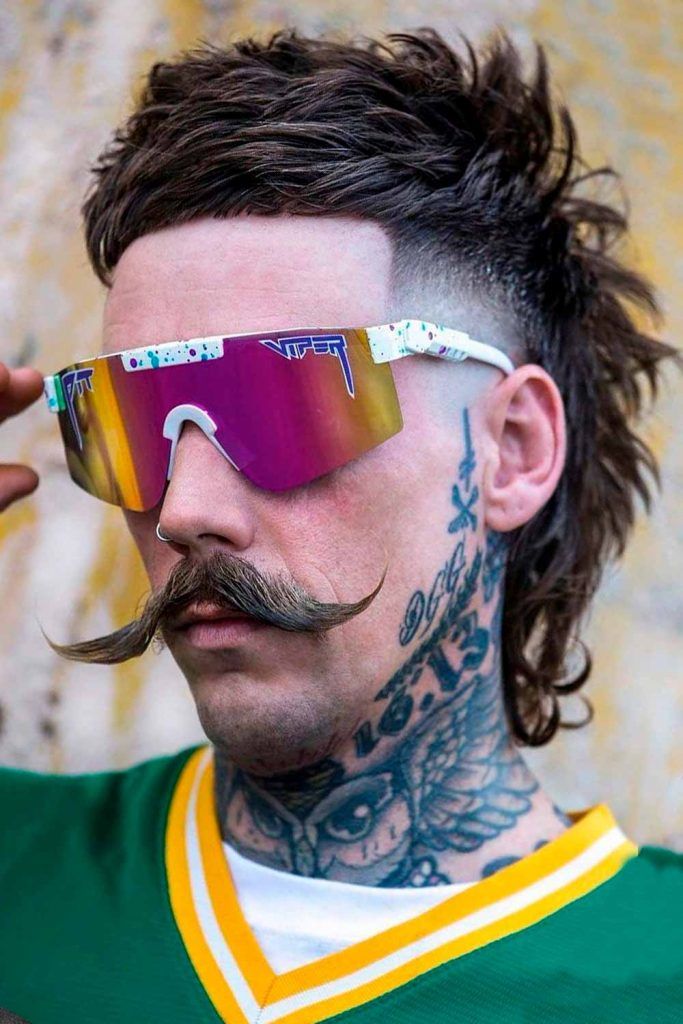 Source: @r.braid via Instagram
Curly Shag Haircut
Having naturally curly hair should not stop you from getting a shag. Instead, curly layered mens hair manages to achieve fullness without being too heavy or dense. So, it is also a great way to remove bulk from your tresses.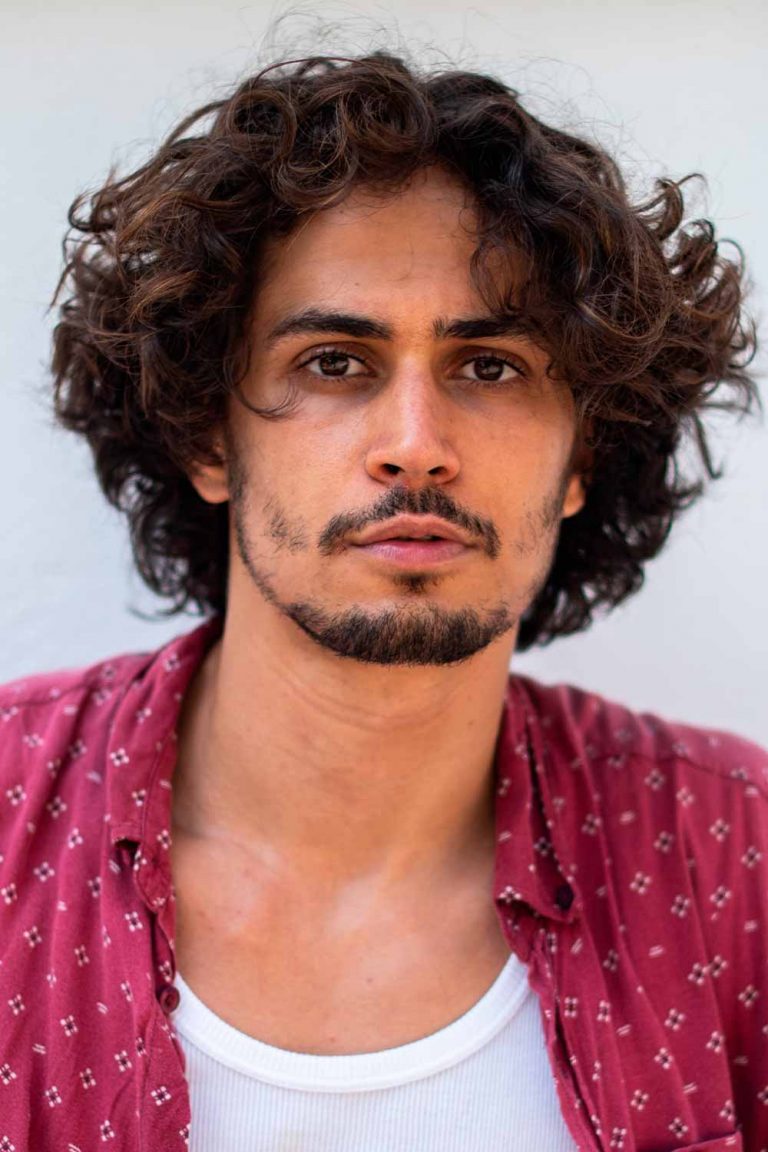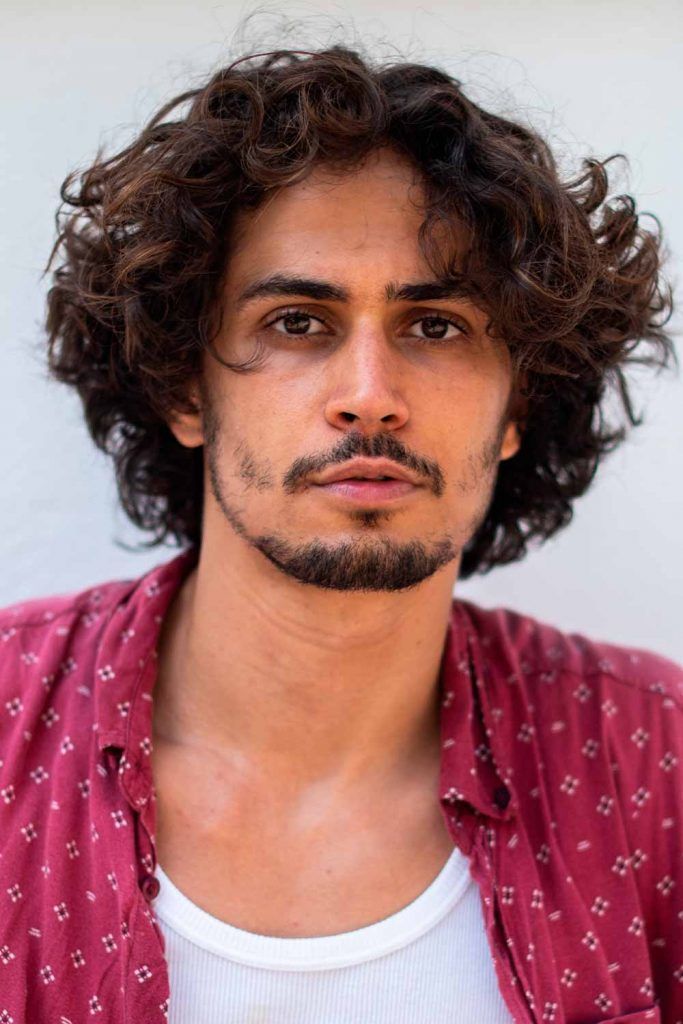 Shaggy Boys Haircut
A boy shaggy haircut is a popular choice for young guys these days. As they are most likely reluctant to take care of their hair and style it, a shag will become a real savior because of its zero maintenance and the most basic styling.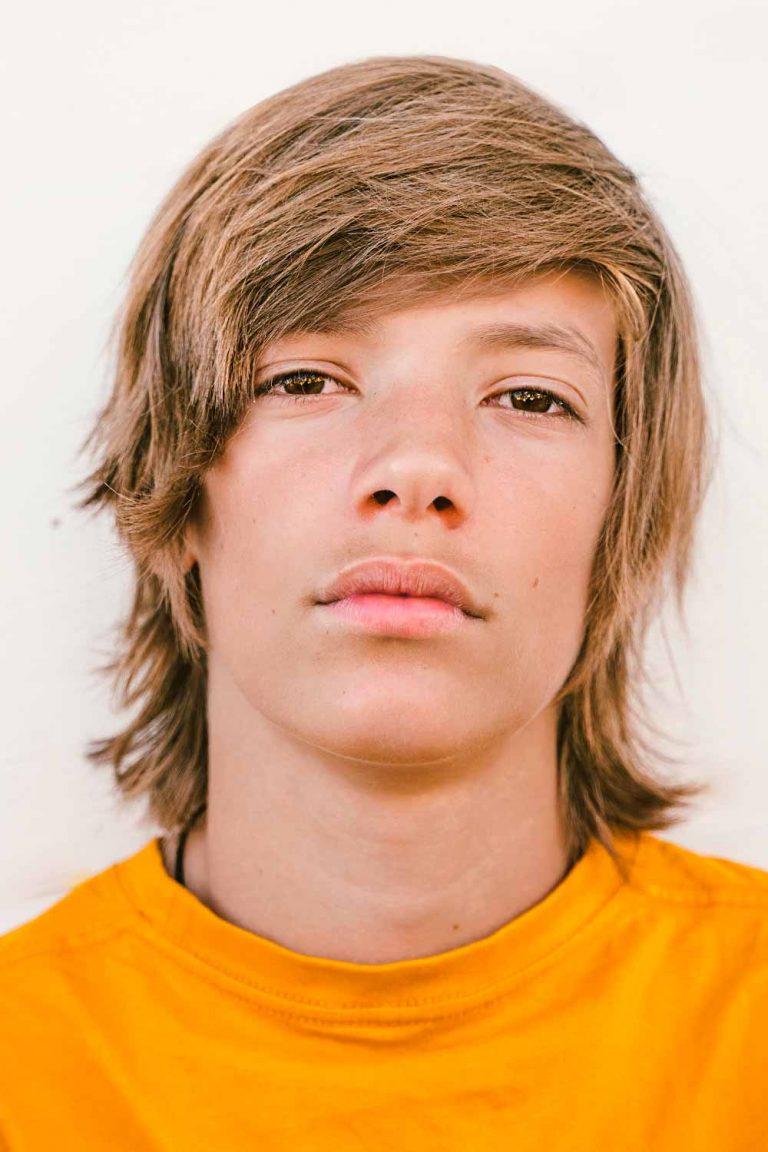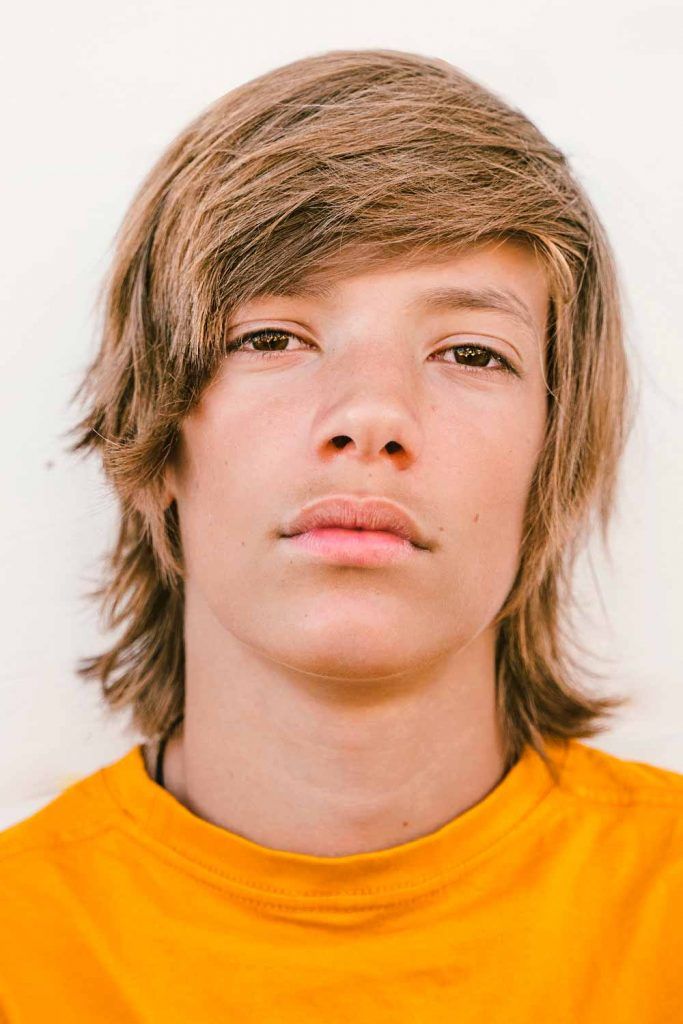 Layered Shag
Although a shag already implies getting layers in your hair, you can take it to a whole new level. Accentuate the layered cut with a texturizing hair product and incorporate blunt bangs to keep the focus on top.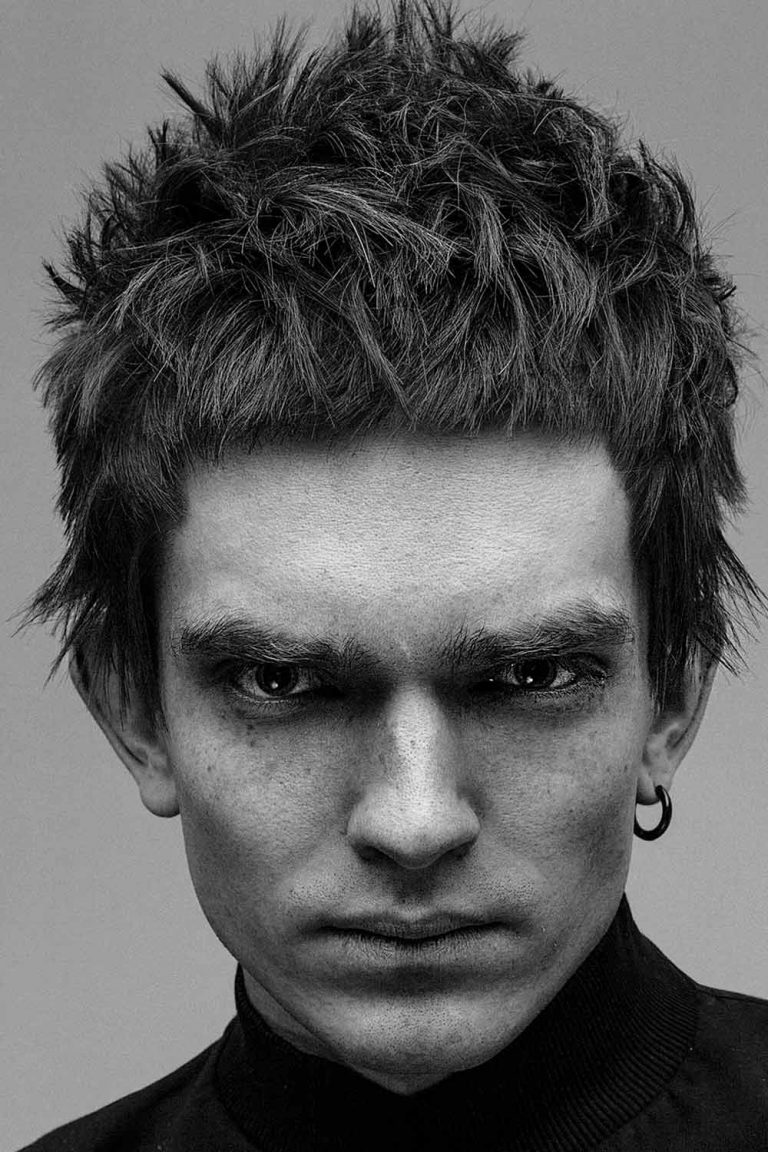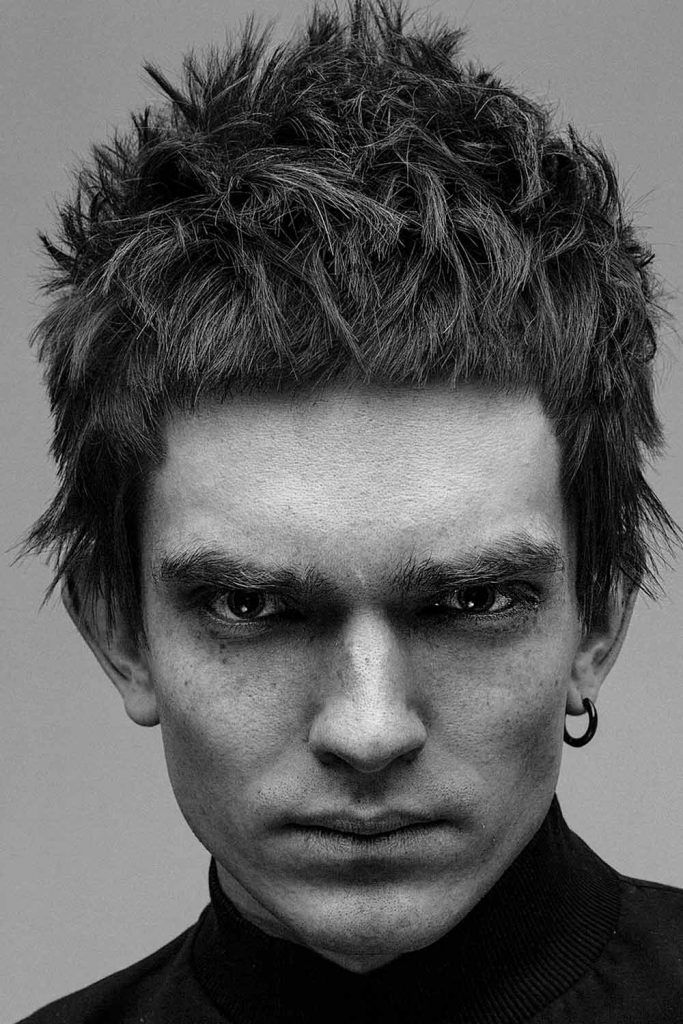 Source: @sergeyshapochka via Instagram
Shaggy Haircut For Thick Hair
If you were blessed with thick locks, can we just say how lucky you are? Though, styling and maintaining such a gift can become a really daunting task. So that it will not happen, go for a shag haircut men with thick hair love so much.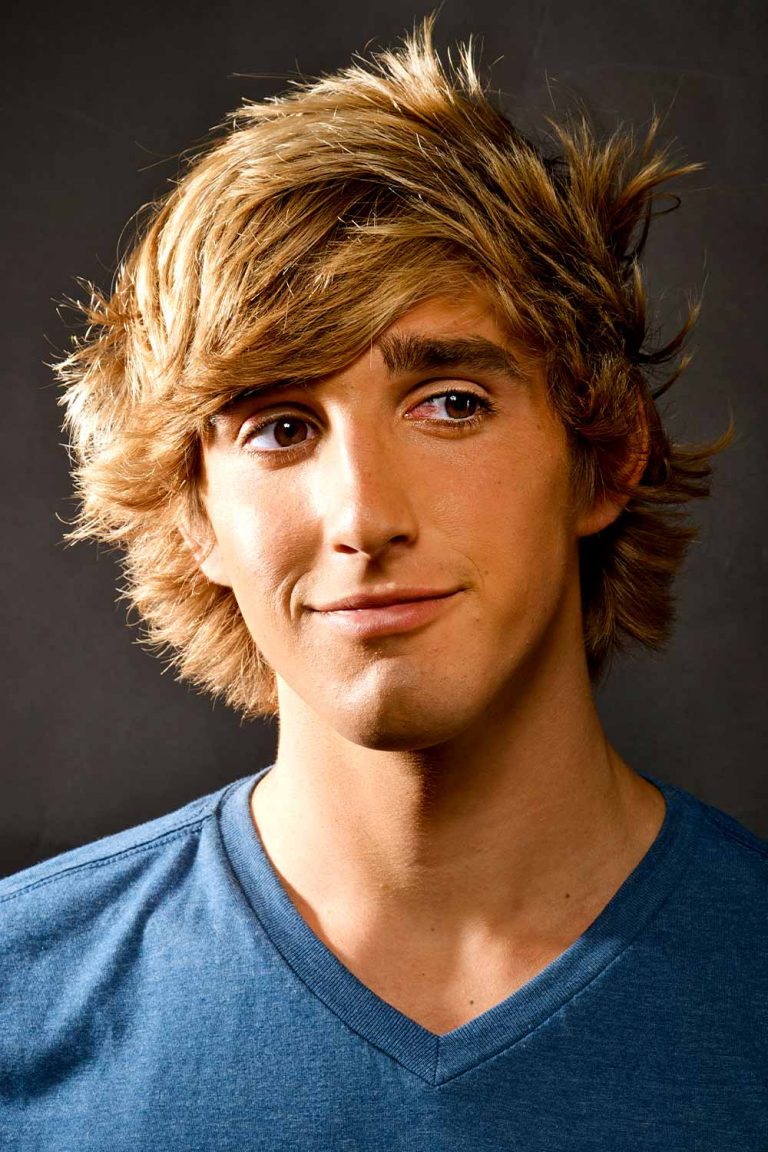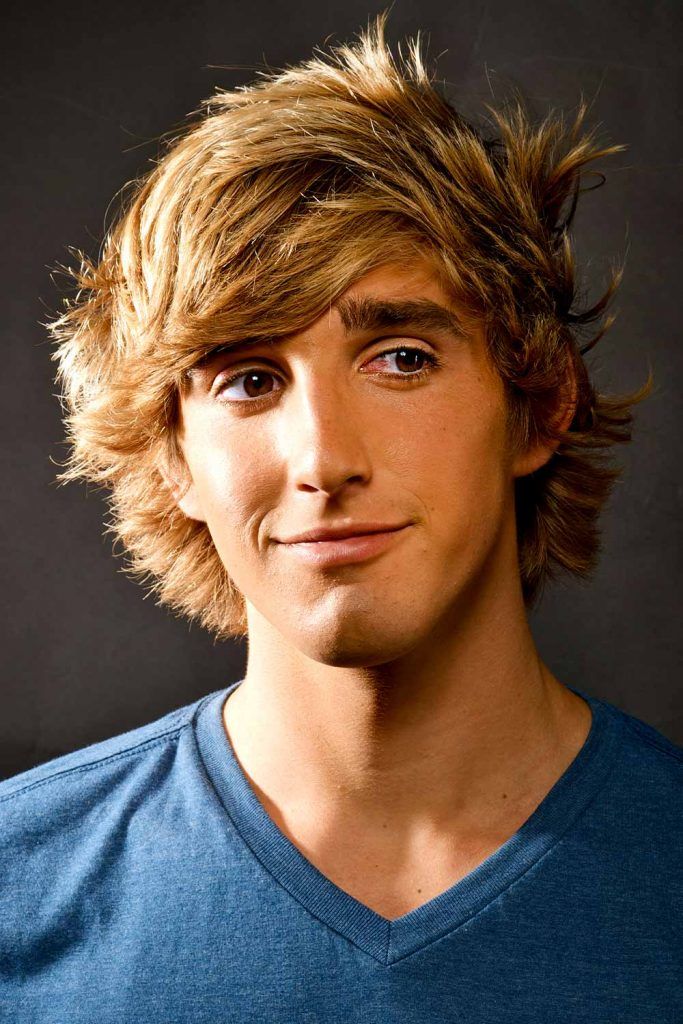 Shag Haircut 70s
Feeling a bit nostalgic? Then a vintage mens shaggy hair cut right from the 1970s is your way to go. It is a bit more polished and refined than a modern version, so it will surely suit a formal ambiance.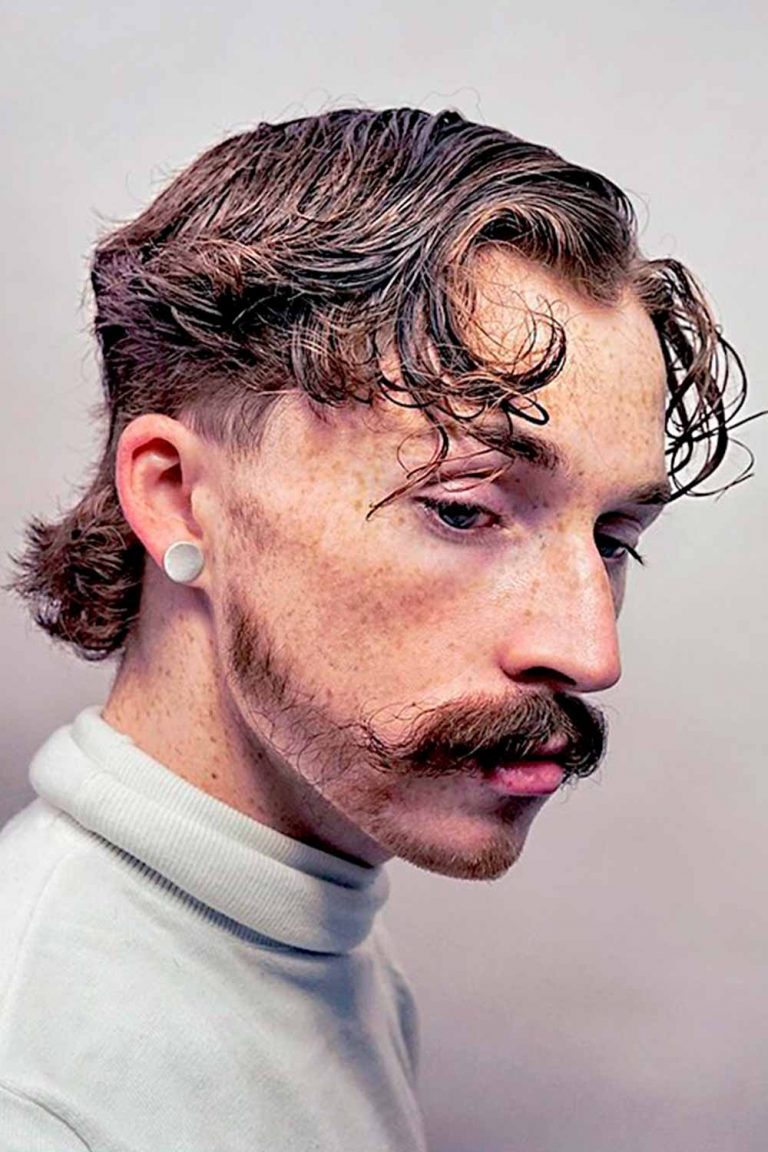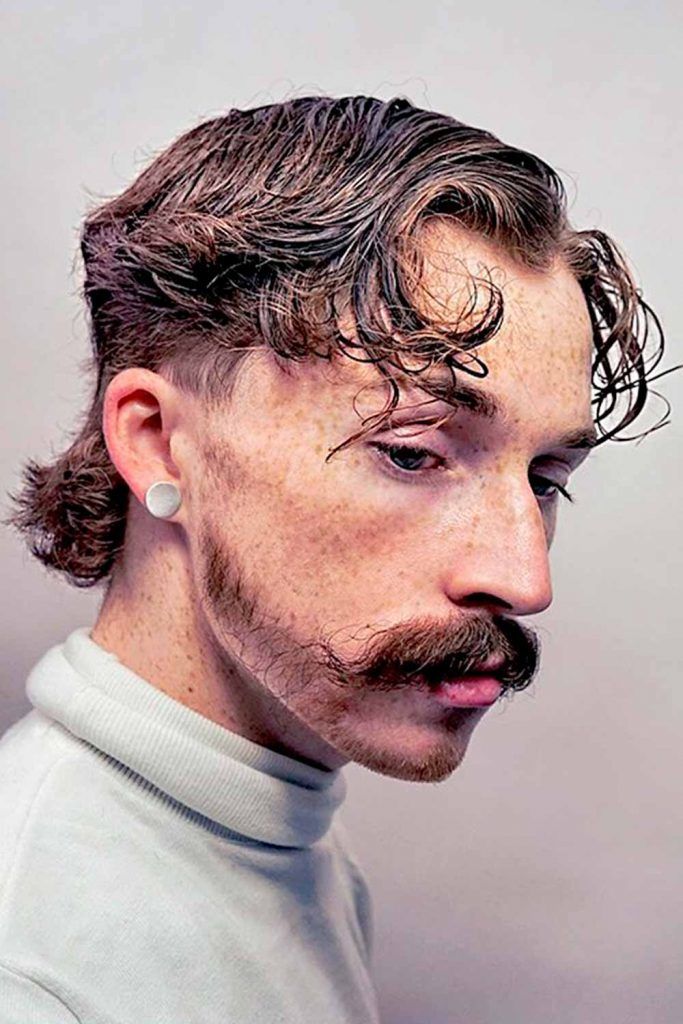 Source: @glassboxbarbershop via Instagram
Shag Bob
A shag with a bob is another awesome combo to go for. Because it covers your face around the perimeter, it flatters most face shapes. Besides, it works for any type of hair.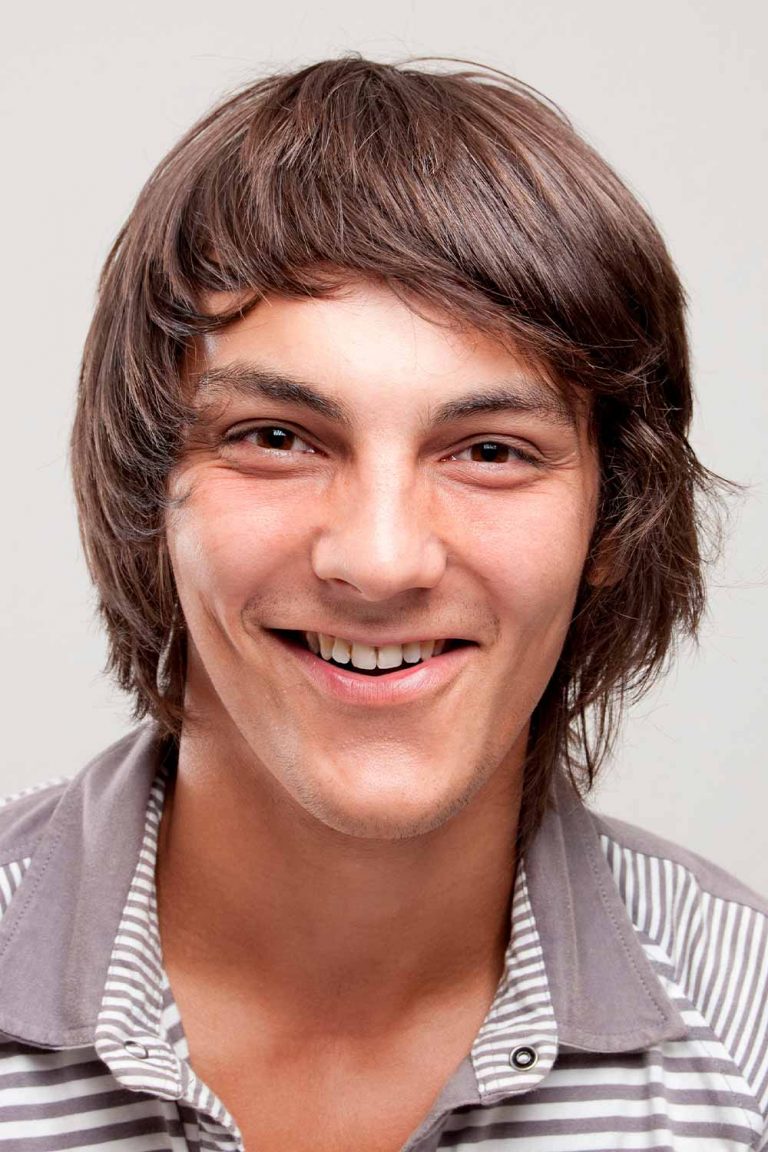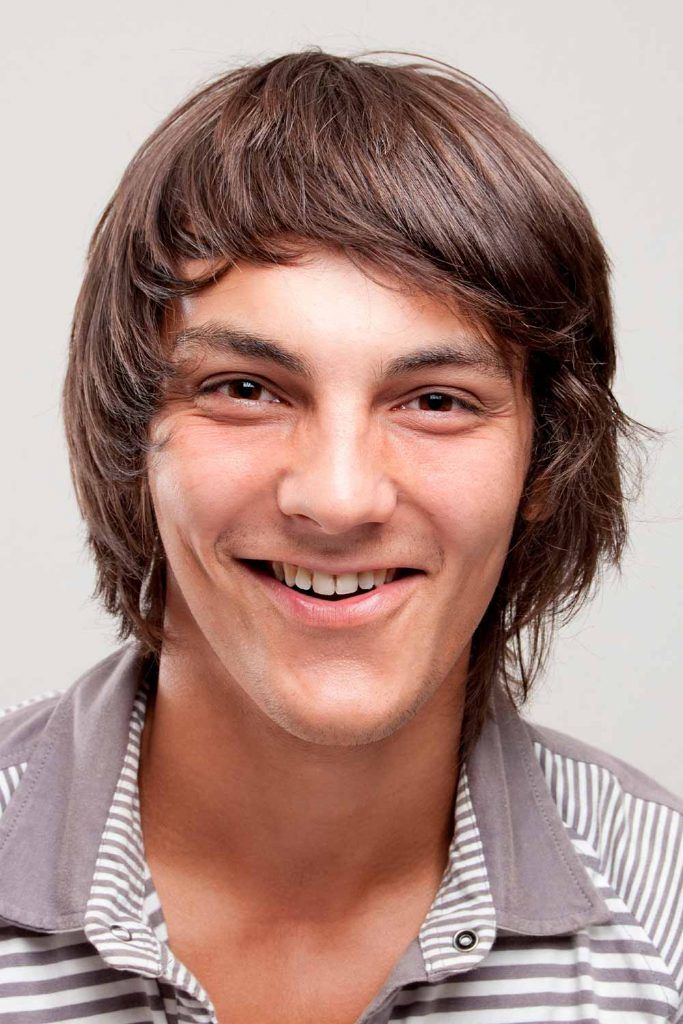 Asian Shag
Asian hair is quite thick. Thus, it is not that easy to maintain it and style. If you have such a hair type, then a mens shaggy hairstyle offers you a perfect solution. It minimizes the weight and thins out the locks, so the styling and maintenance become effortless.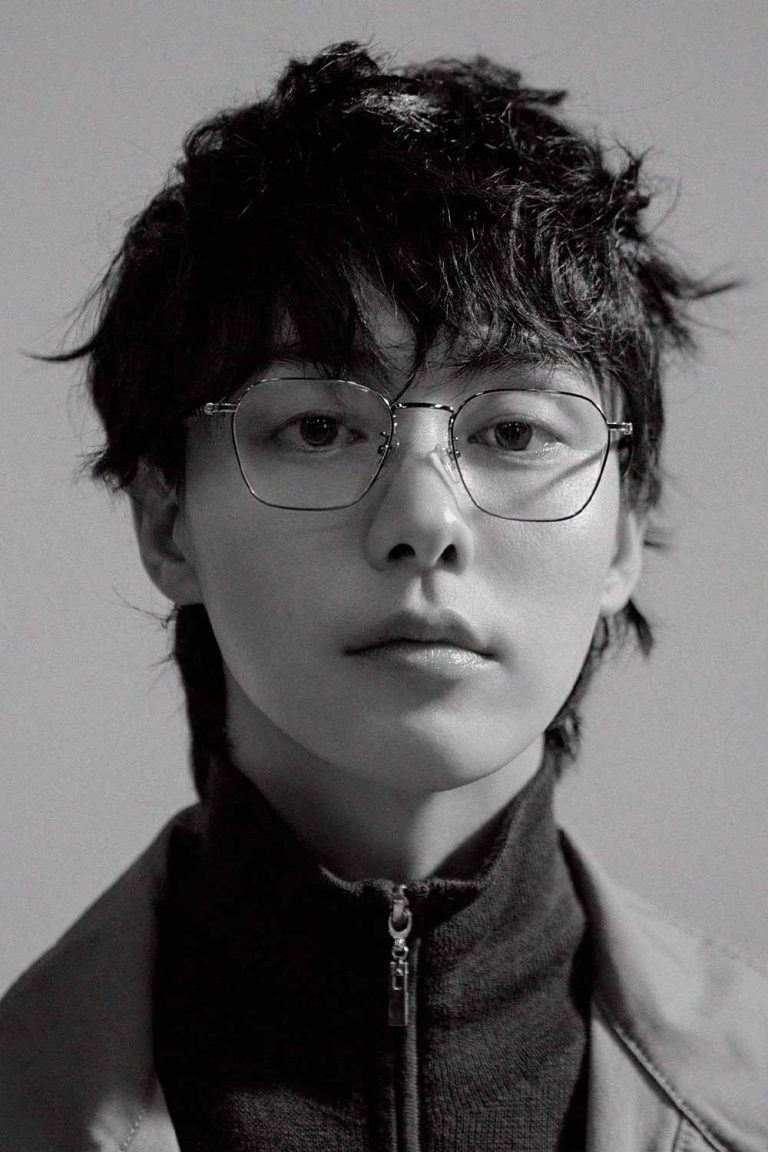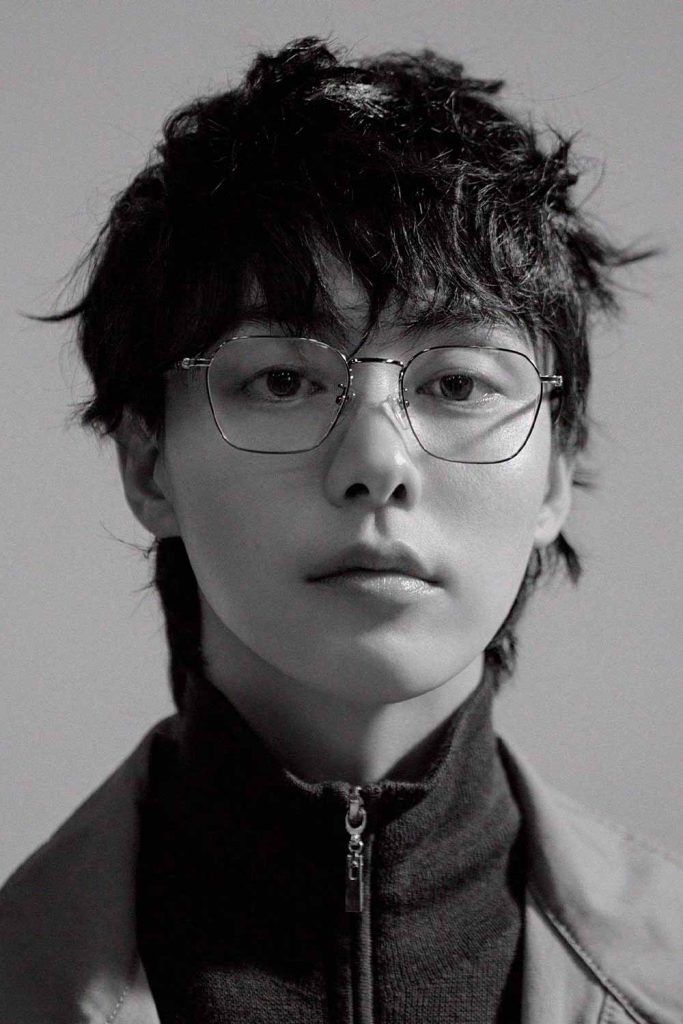 supermodel\Shutterstock
Flipped Ends Shaggy Haircuts Men
Another common way to style a shag is getting the ends flipped. While it is rather old school, if you manage to pull it off, your hair will become the talk of the town.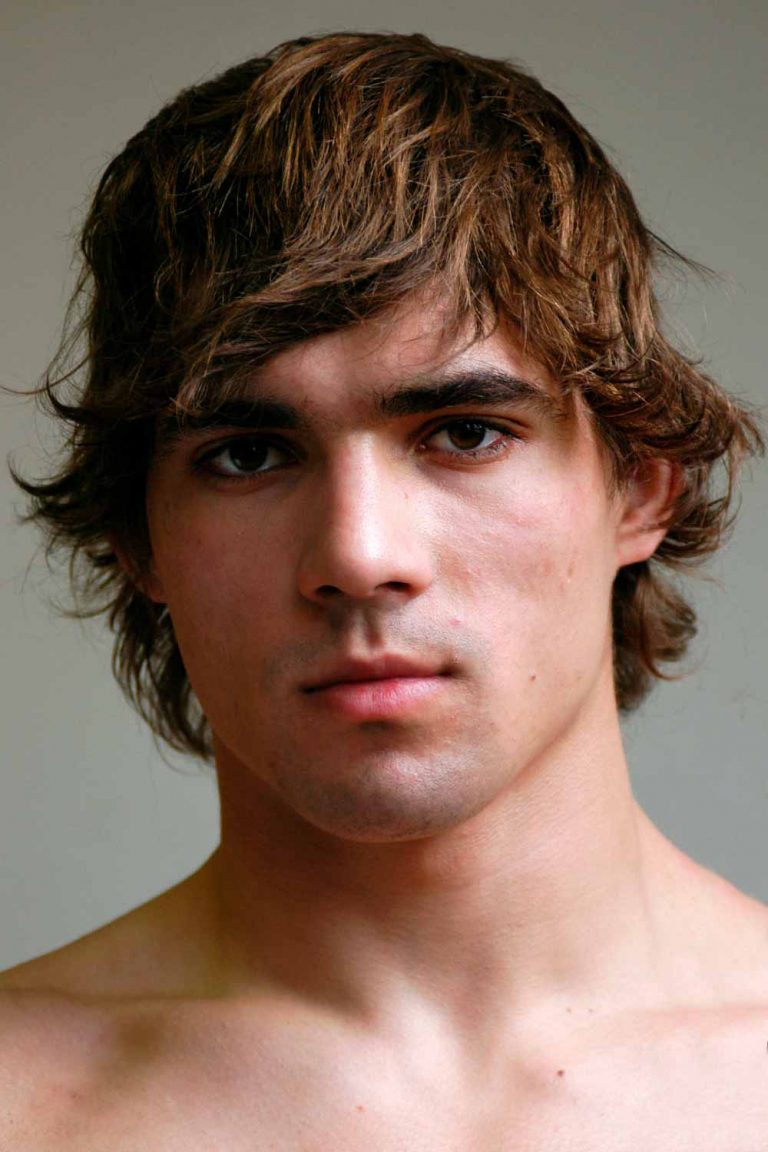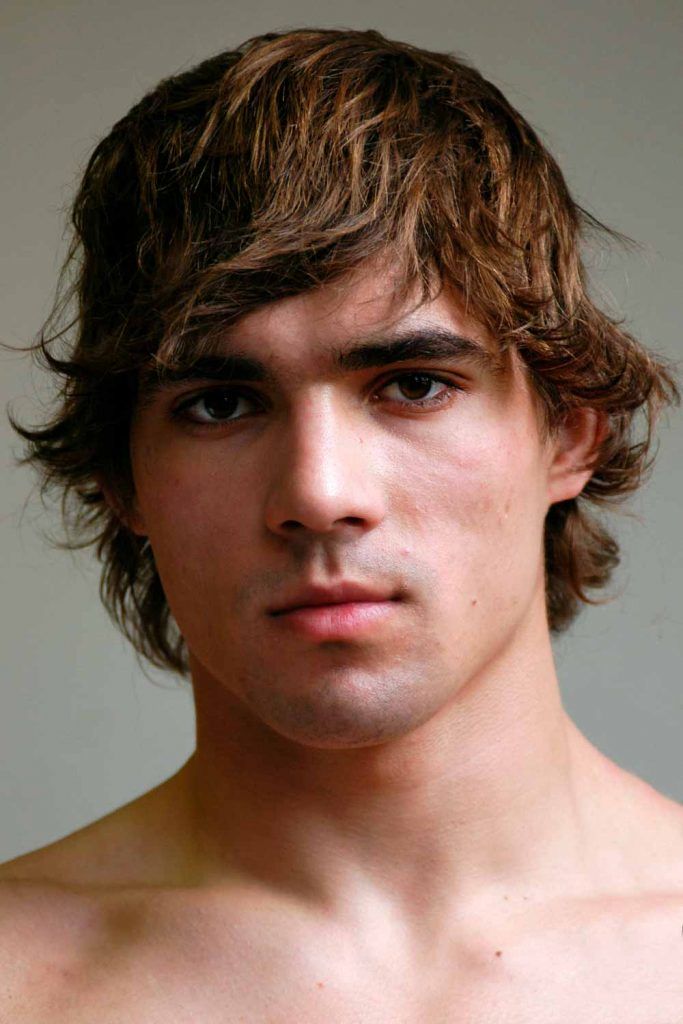 Brushed Back Shaggy Mens Haircut
Whenever you need to look your best, do not hesitate to resort to elegant and neat styling for your shaggy haircut men look. Thus, a brushed back shag is a perfect option for any situation.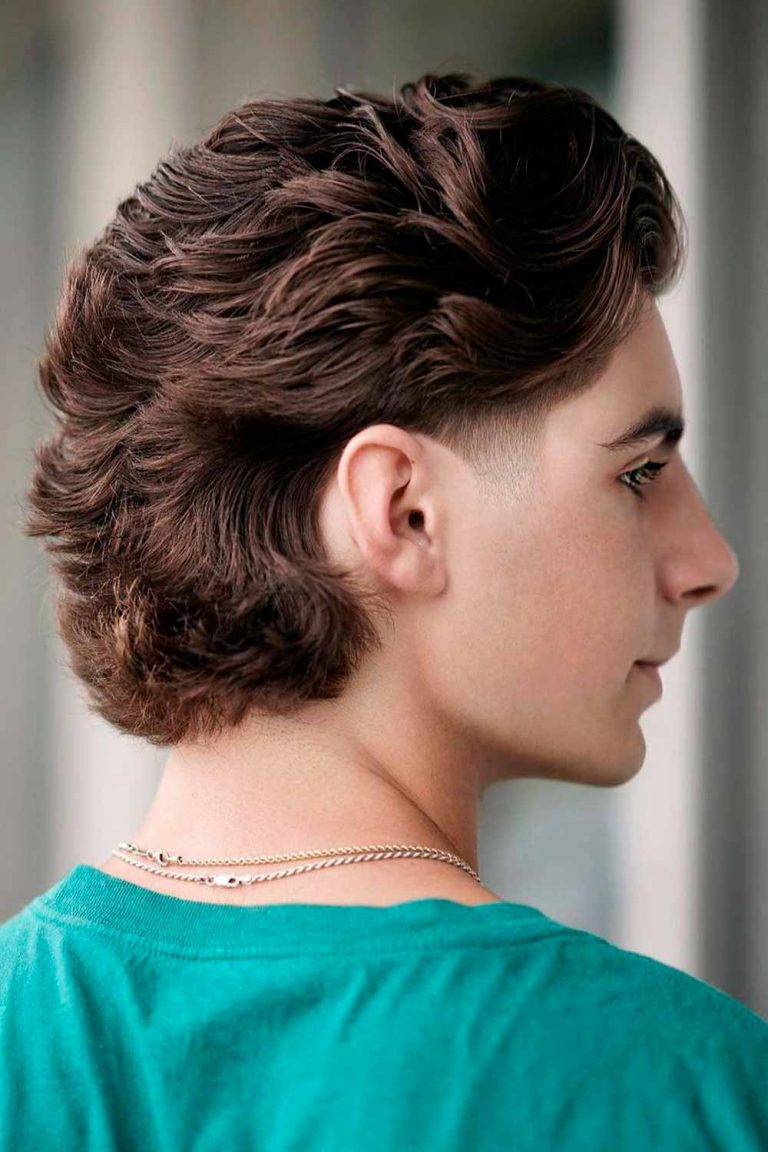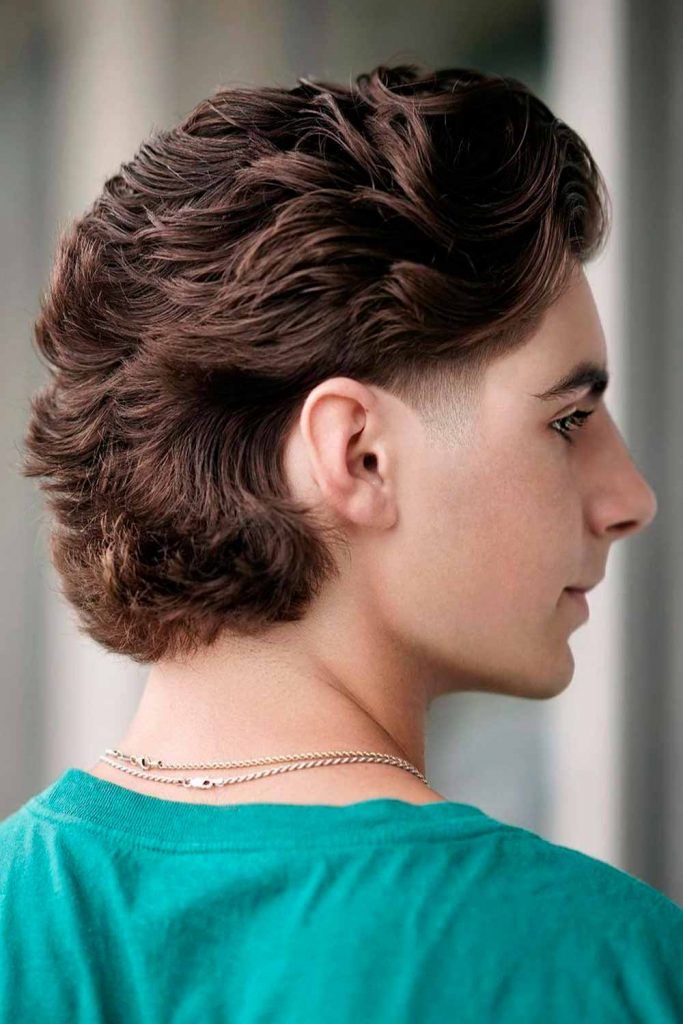 Source: @xbigwesx via Instagram
Shaggy Pomp
With shaggy pomp, you achieve an unbelievable volume in the front. Yet, the overall appearance of your hair is quite chilled and breezy. Complement the look with tapered sides if you want to keep the hair on top in focus.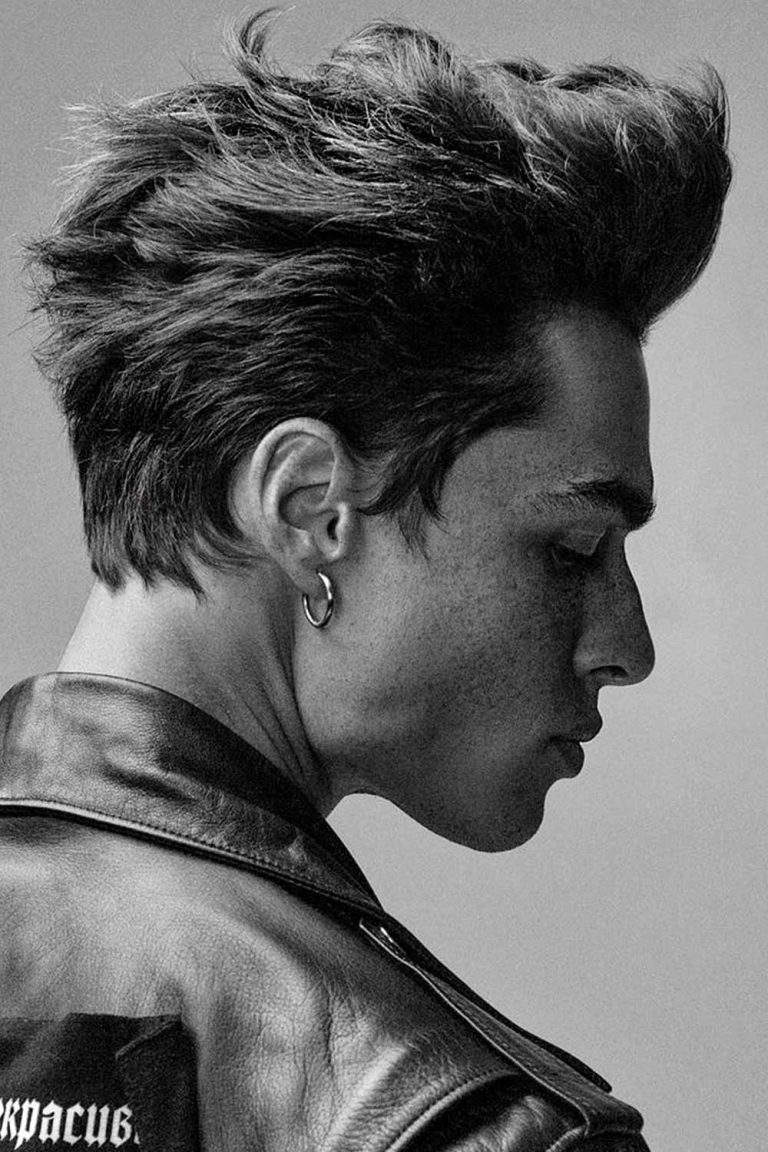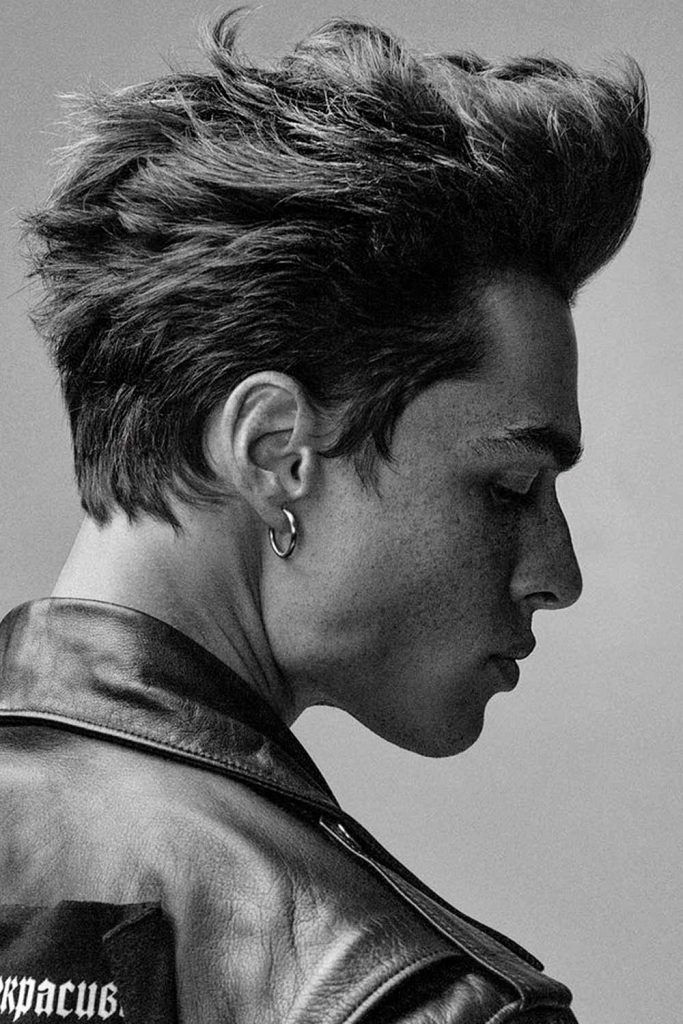 Source: @sergeyshapochka via Instagram
Caesar Inspired Shaggy Haircuts Men
A shaggy hairstyle for guys can draw inspiration from many other men hair looks and a Caesar cut is no exception. As they are both layered and textured, the styling is hassle free. The blunt bangs, in their turn, keep your eyes in the spotlight.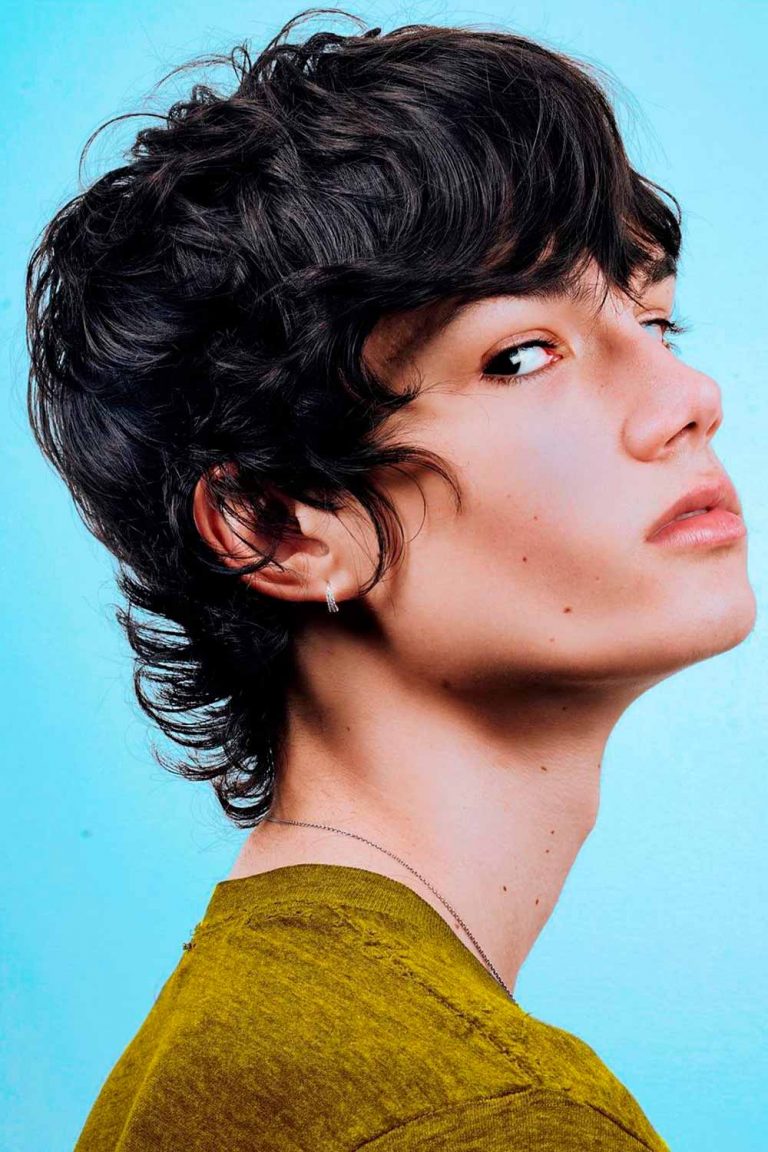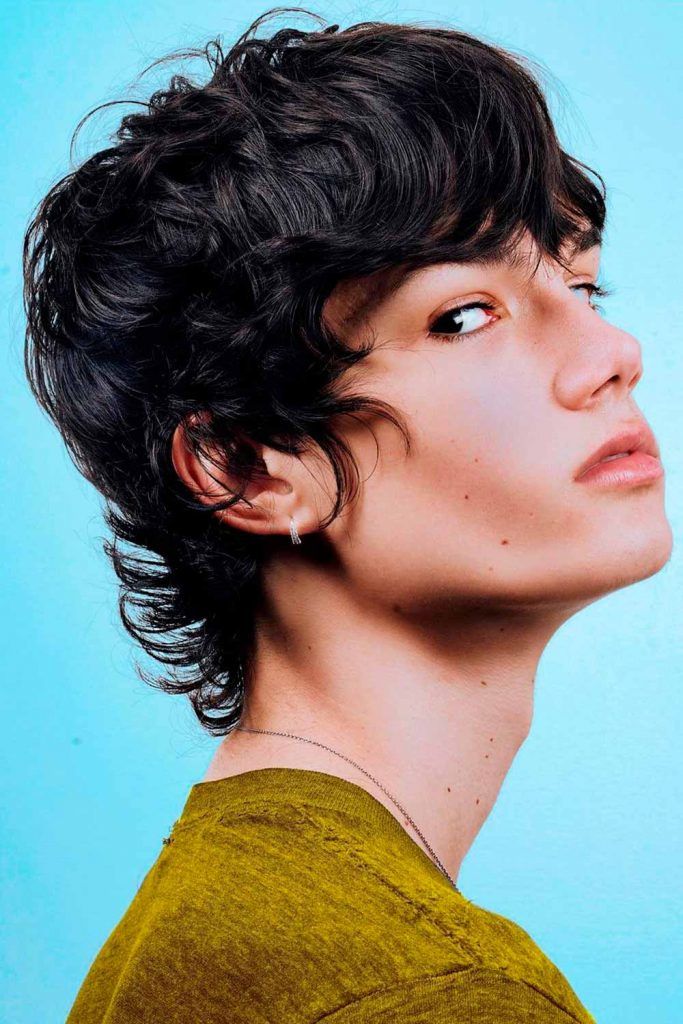 Source: @z_ramsey via Instagram
The shaggy haircuts men trend has made its way into the male fashion world and it is not going to leave anytime soon. They are not as time consuming as other similar haircuts, while the impression they give is priceless. Hopefully, our guide has given you enough ideas for your future shag.
FAQs
Is shaggy hair style for boys?
You may be sure that a shaggy hairstyle is a great option for a boy. It is low maintenance, trendy and effortless. What else may a boy want when it comes to hairstyles?
What is Shaggy's haircut called?
A shaggy haircut, or a shag as it is often called, is a layered haircut with choppy ends. Layering is done all over the head, which makes the crown look fuller while the tips are feathered.
How do guys keep their hair shaggy?
To maintain a shaggy haircut men should get a proper cut first – with a lot of layers and feathered ends. Then, they will need to use a sparing amount of a hair paste or wax and a blow dryer to style their locks shaggy.
Who popularized the shag haircut?
The popularity of a shaggy haircut is attributed to many celebrities who used to sport it back in the 1970s. Mick Jagger, Rod Stewart and David Bowie are among those famous celebs who popularized the shag.