For 90s hairstyles men draw inspiration from various sources. Pop culture, fashion trends, music popular during this period – everything seemed to influence the choice of men hairstyles. They were a means of self expression and a fashion statement, so that anyone would be able to match the look to their taste. As they say, everything old is new again and 90s men hairstyles are no exception. Want to nail this retro trend and looking for some inspiration? You have come to the right place. Below, we have put together the most remarkable hairstyles of the decade.
Curtain Haircut
A curtains haircut was among the trendiest and most requested 90's hairstyles for both boys and men and no wonder. Such celebs as Johnny Depp, David Beckham, Leonardo DiCaprio and Brad Pitt have contributed to its popularity greatly. Another reason that makes a curtain hairstyle so popular is its versatility. From a flowy and effortless look, it can be easily transformed into an elegant and polished style by simply sleeking the locks back.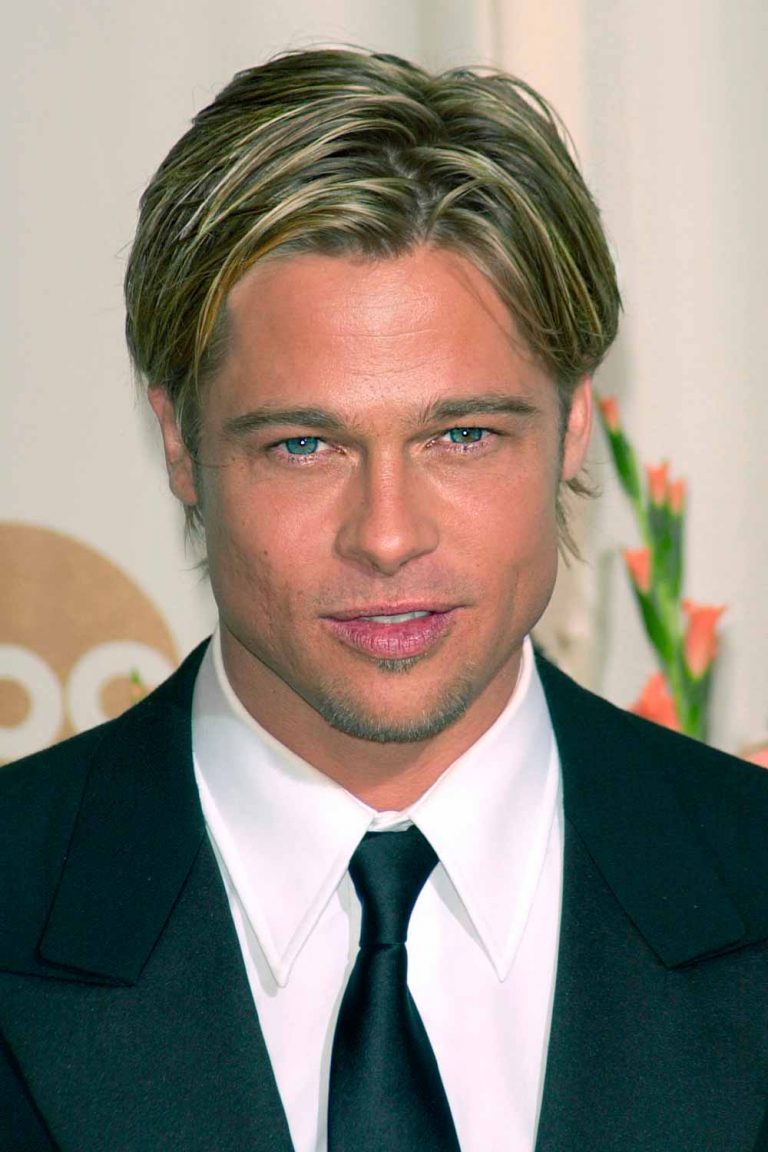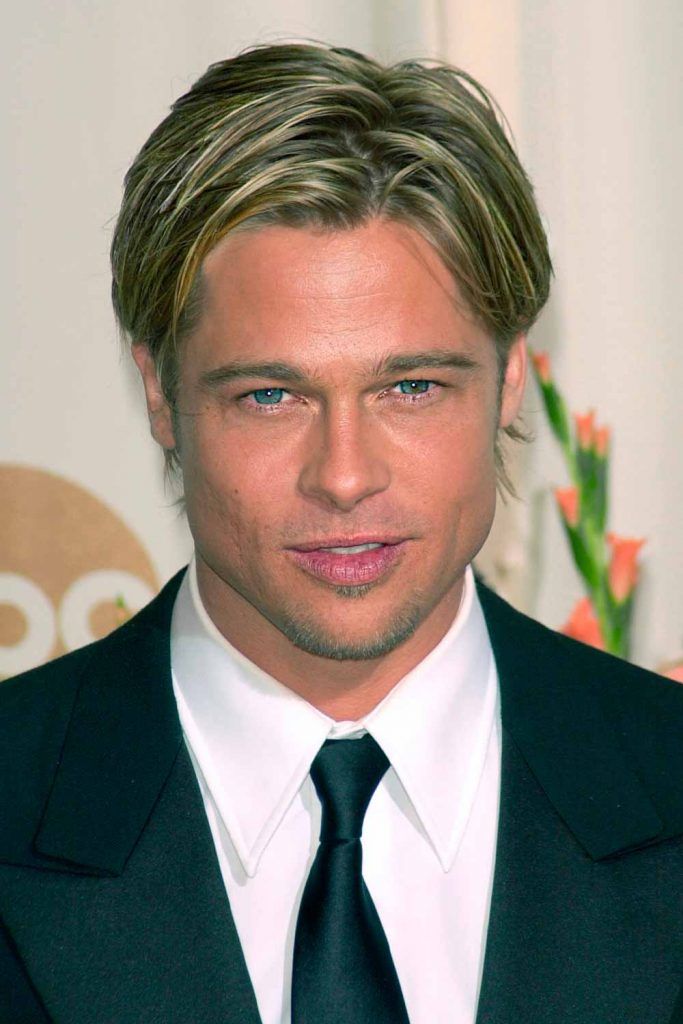 Featureflash Photo Agency/Shutterstock
Bowl Cut
A bowl cut is also a very popular 90s hairstyle. In addition to a pretty flattering appearance, as it keeps the focus on your eyes, it offers ease of maintenance and styling. What is more, thanks to the uniform length of the cut, it has a clean and tidy silhouette, which makes it a great option for a formal ambiance. So, back in the 90s men used to love it and still opt for it quite often.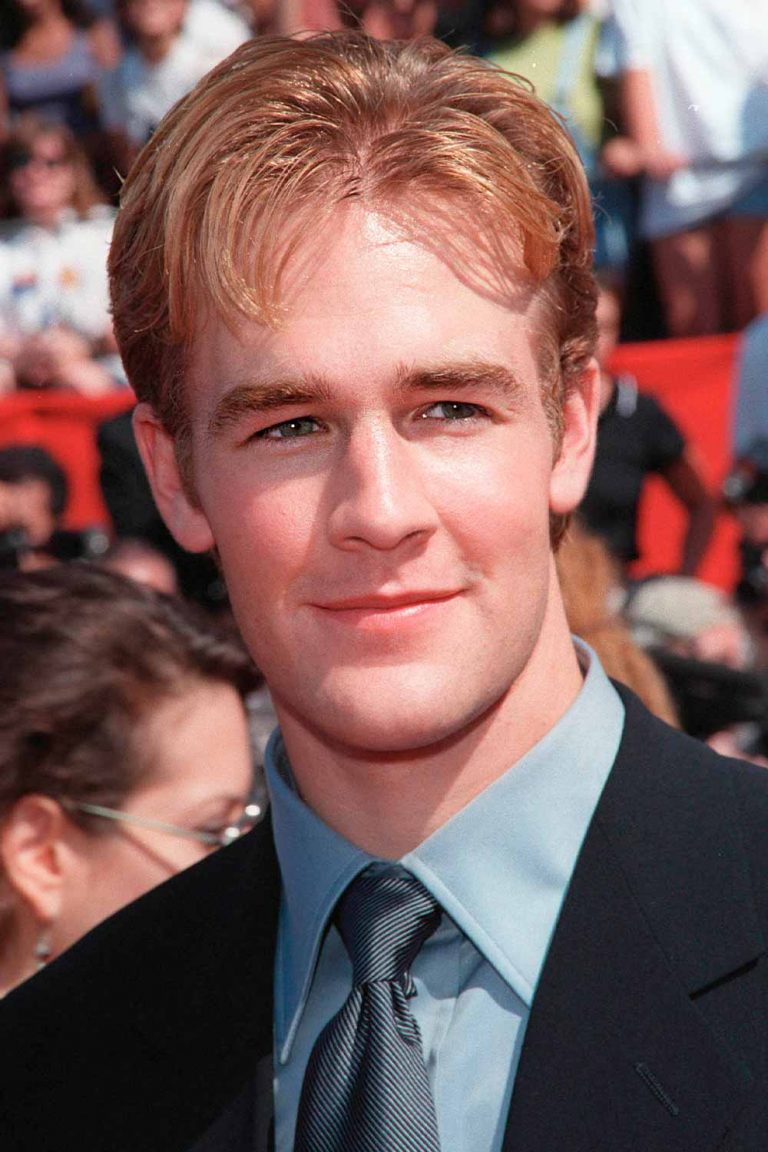 Featureflash Photo Agency/Shutterstock
Mullet 90s Hairstyles Men
You may call it controversial as much as you want, but you cannot deny that a mullet is an iconic 90s haircut. Although originally it had only been popular among Southern kids living in the countryside, the American hip hop band Beastie Boys helped to popularize it all over the world. The song "Mullet Head" they stirred the world with is the one to blame for mullet's popularity. While not everyone finds it attractive nowadays, this 90s hair men style is very recognizable though. The hair on the top and sides is cut shorter than that on the back, hence its another name "party in the back and business in the front."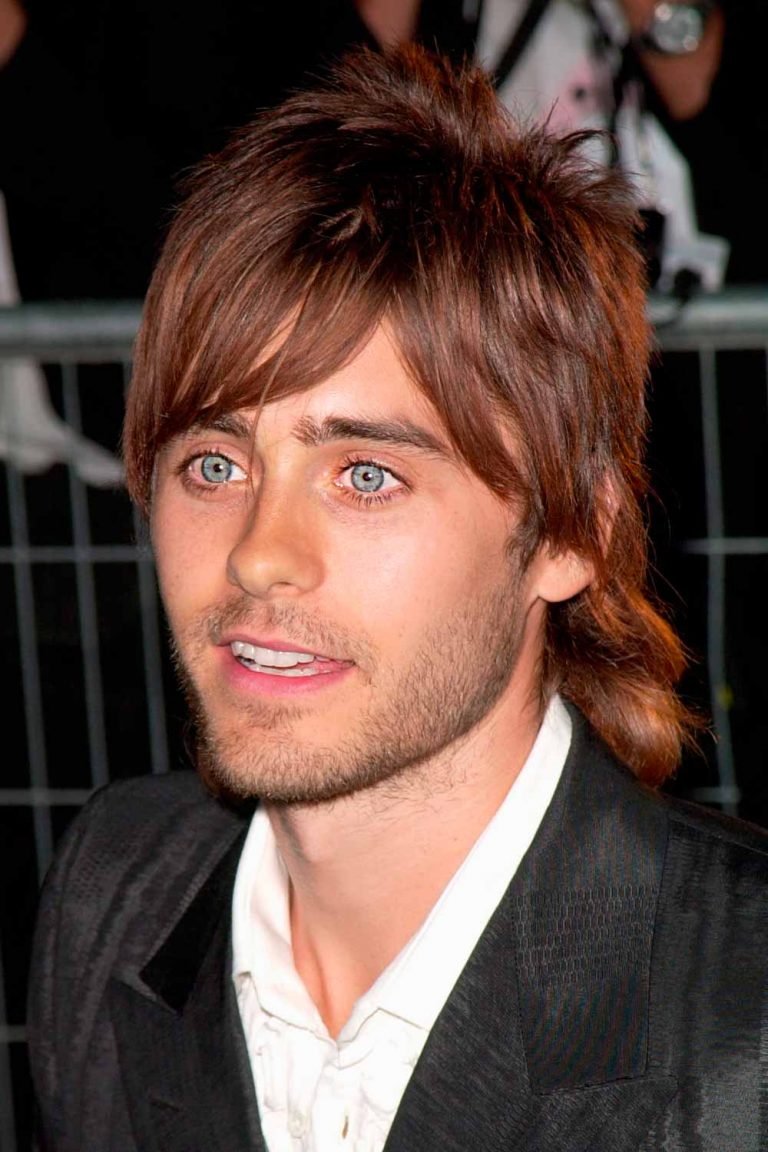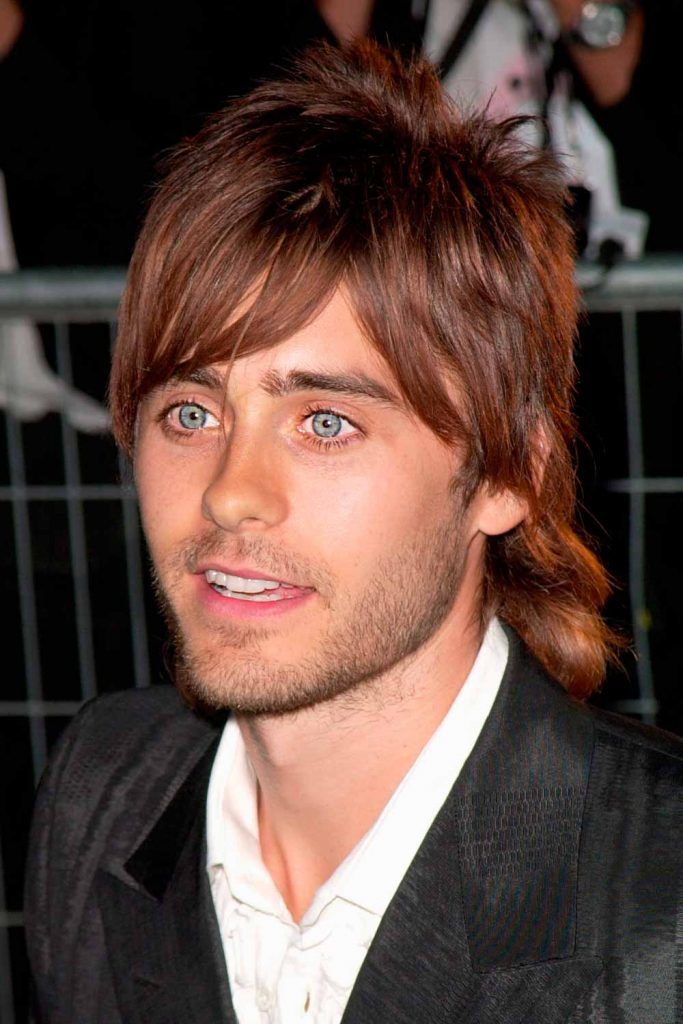 Featureflash Photo Agency/Shutterstock
Caesar Haircut
A Caesar haircut is one of those 90s hair styles that have never lost their relevance. So, you can fairly consider it a modern classic. Inspired by Julius Caesar, the haircut requires a short trim on the top of the head and an even shorter back and sides. The feature that makes a Caesar haircut different from other short 90 hairstyles is an elongated fringe. Traditionally, it is styled down and forward, hiding your forehead partially. Though, today you can play around with styling.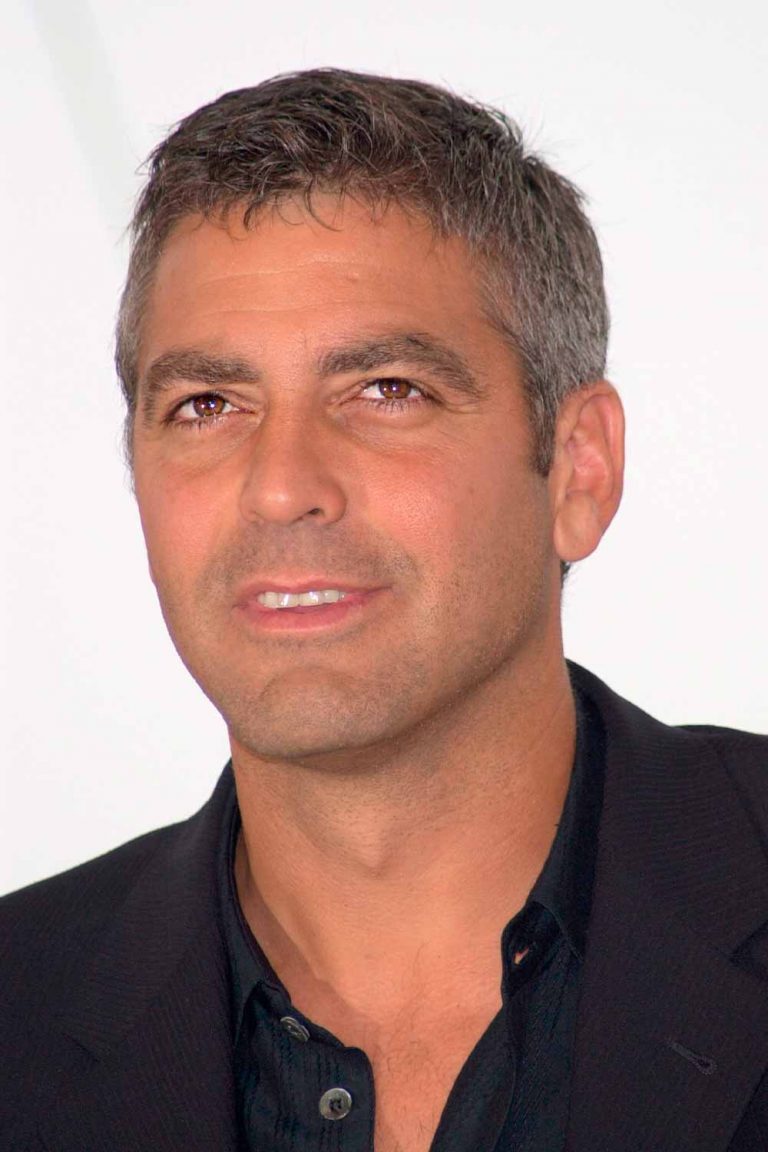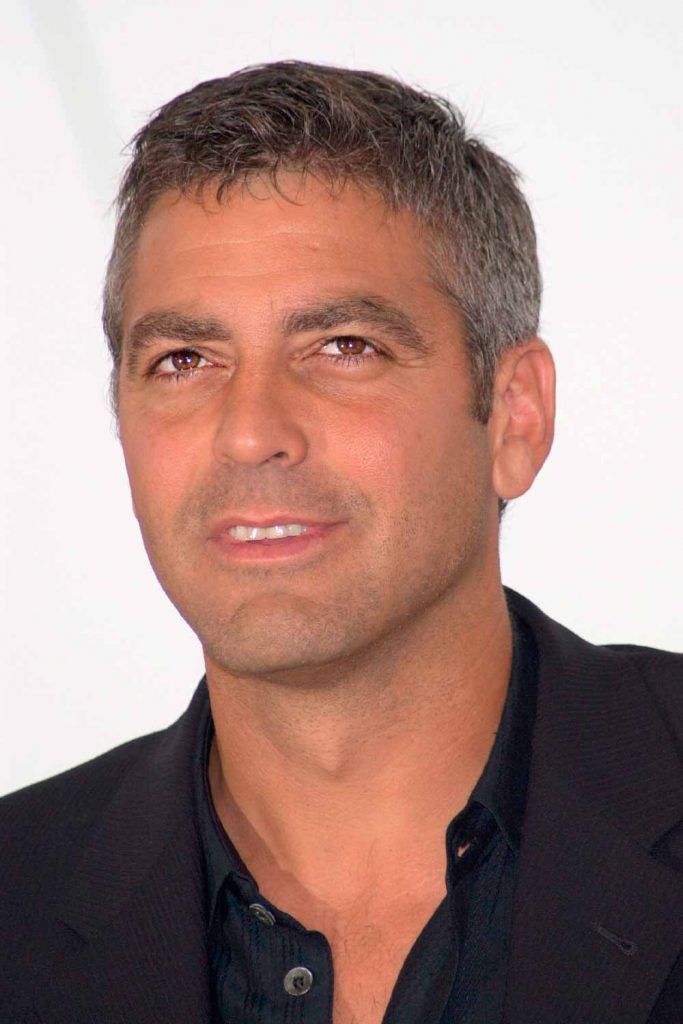 Featureflash Photo Agency/Shutterstock
Short & Messy 90s Hairstyles Men
Even though the majority of vintage hairstyle mens looks were long, hot guys from the 90s also sported short and pretty simple haircuts. Yet, to give them a stylish twist, they would add a messy finish to their locks by tousling them with a tad of a hair styling product. For more contrast and definition of this 90s hairstyles men look, you can now get the sides faded or tapered, while texturizing the top.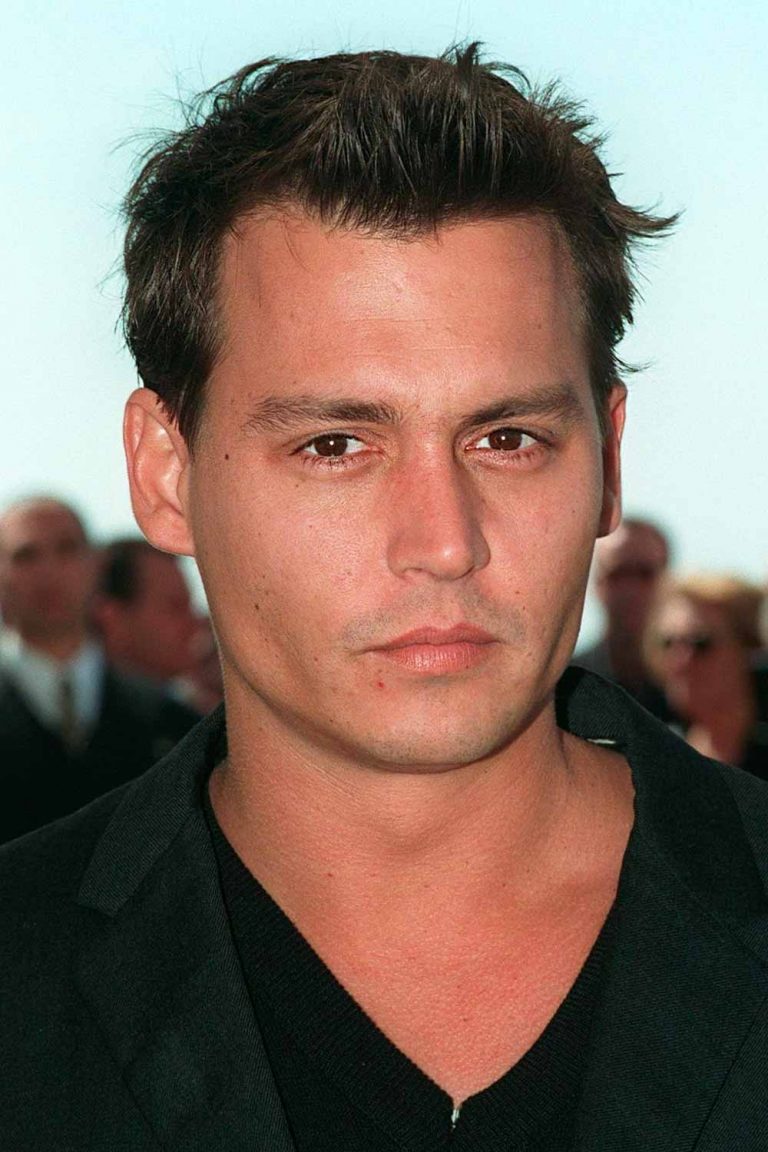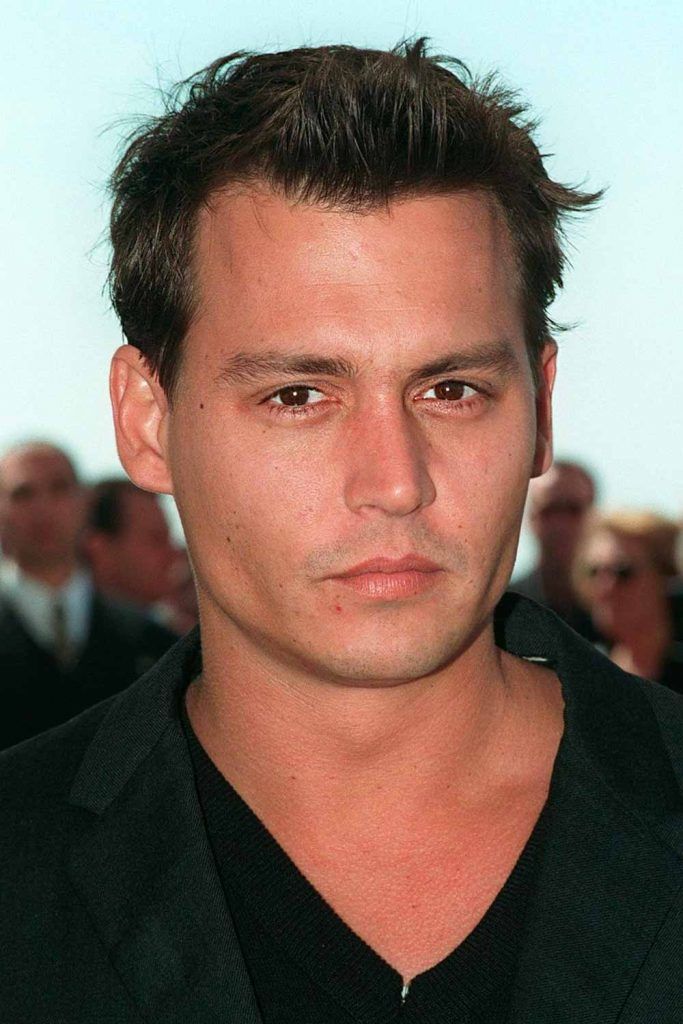 Featureflash Photo Agency/Shutterstock
The Heartthrob 90s Hairstyles Men
Our list would not be full without such a 90's hair gem as the Heartthrob. It resembles the curtain style, yet a bit shorter. Leonardo DiCaprio used to love it back in the day. To get the look, you first need to cut a bob that ends at your chin level and push all of your hair away from your face. The strands will fall back then, framing your face and giving your appearance a carefree vibe. Ideally, your hair texture should be straight for it, but wavy hair guys will also be able to pull it off.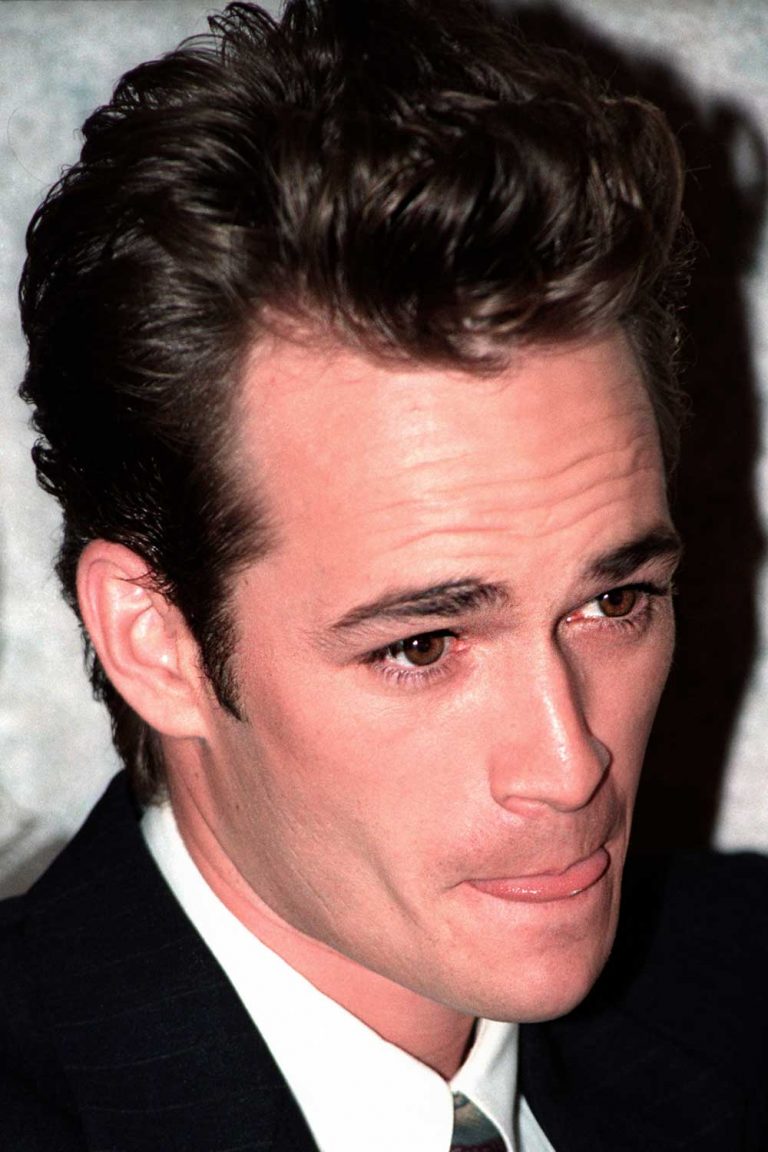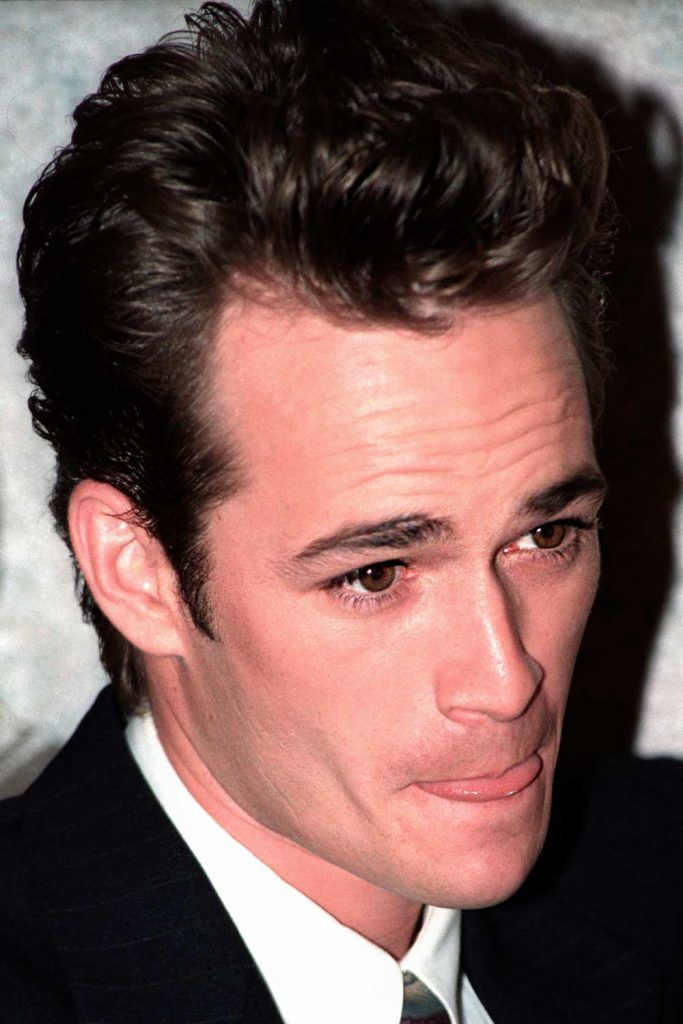 Bart Sherkow/Shutterstock
Blonde Highlights 90s Hairstyles Men
Adding blonde highlights to your locks instantly brings the flair of 90s male hairstyles to them. While you can style them in any way you like, for an ultimately artificial look, go for a spiked up hairstyle. Yet, in case you still want it to have a modern feel, do not go for overly contrasty highlights. Just a couple of shades lighter than your natural hair color will work just fine.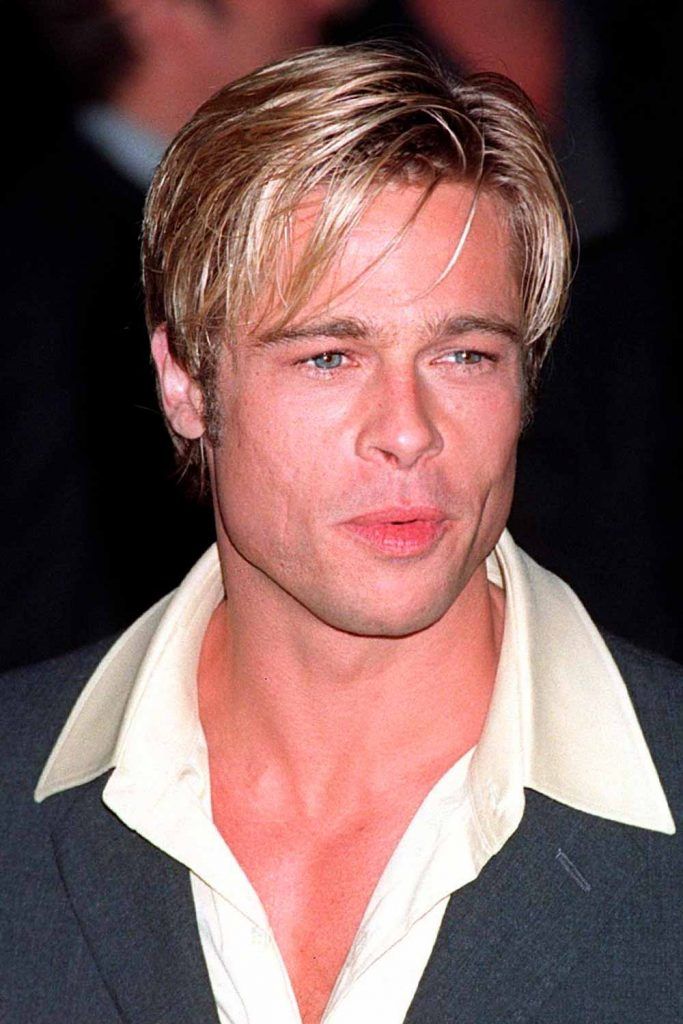 Featureflash Photo Agency/Shutterstock
Grunge 90s Hairstyles Men
The 90s grunge hair trend stems from the grunge music genre, which was incredibly popular in the 1990s. As your inspiration, you can take Kurt Cobain's hair look. Not only is it easy to style and maintain, but it also gives your appearance a Rockstar drive. TO channel it, you need to wear your long straight locks messy. Wavy and curly hair men may need to resort to the hair straightening technique of their choice.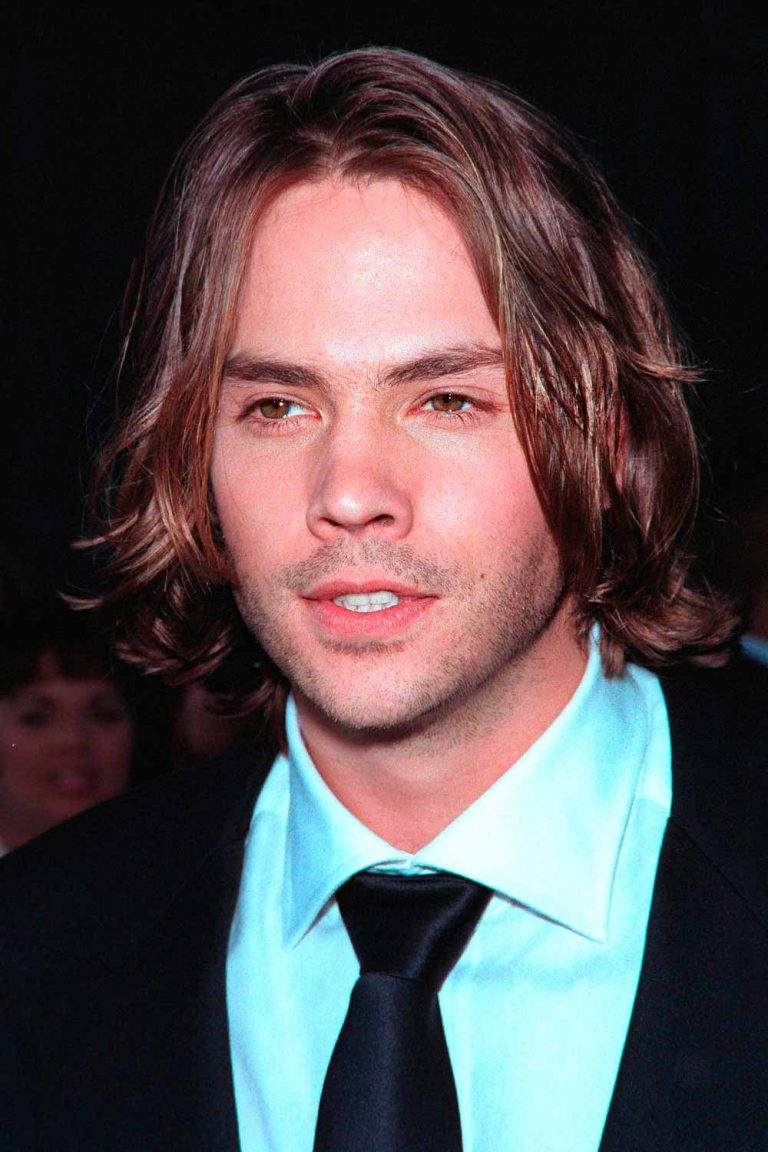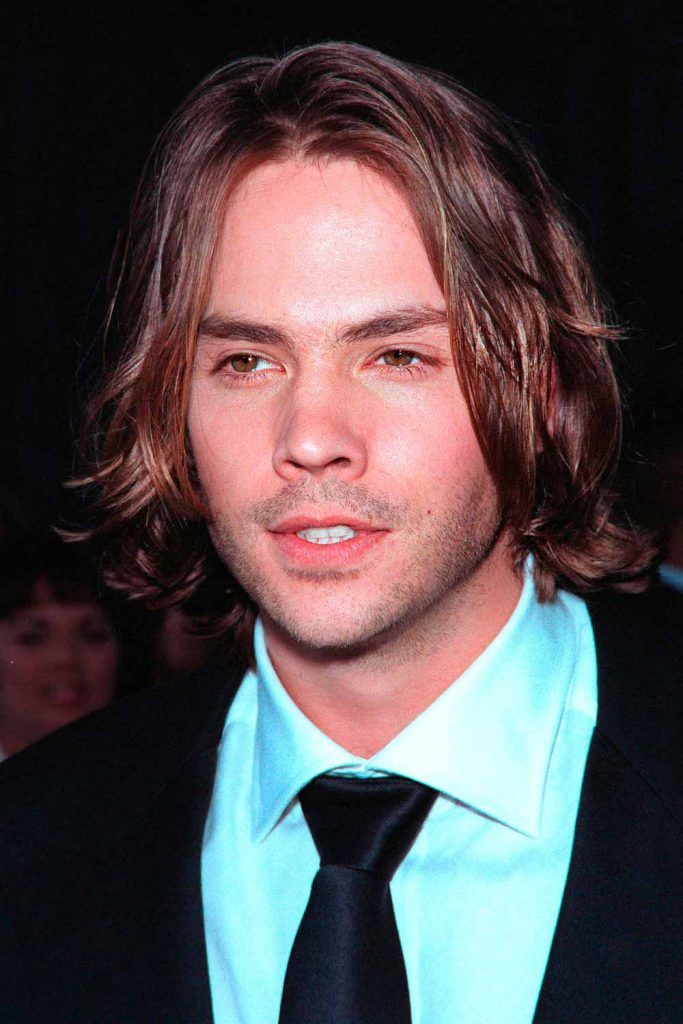 Featureflash Photo Agency/Shutterstock
Spiky Hair
Arguably, nothing screams 1990s hairstyles like spiky hair. Backstreet Boys and other then popular boys bands used to choose it as their signature style. Apart from a cool appearance, its another great benefit is the ease of styling. Arm yourself with a hair pomade or gel, scoop the product with fingers and twist the strands to create spikes. Pair the look with frosted tips or vibrant hair color and you are guaranteed to rake in complements for one of the trendiest 1990 hairstyles.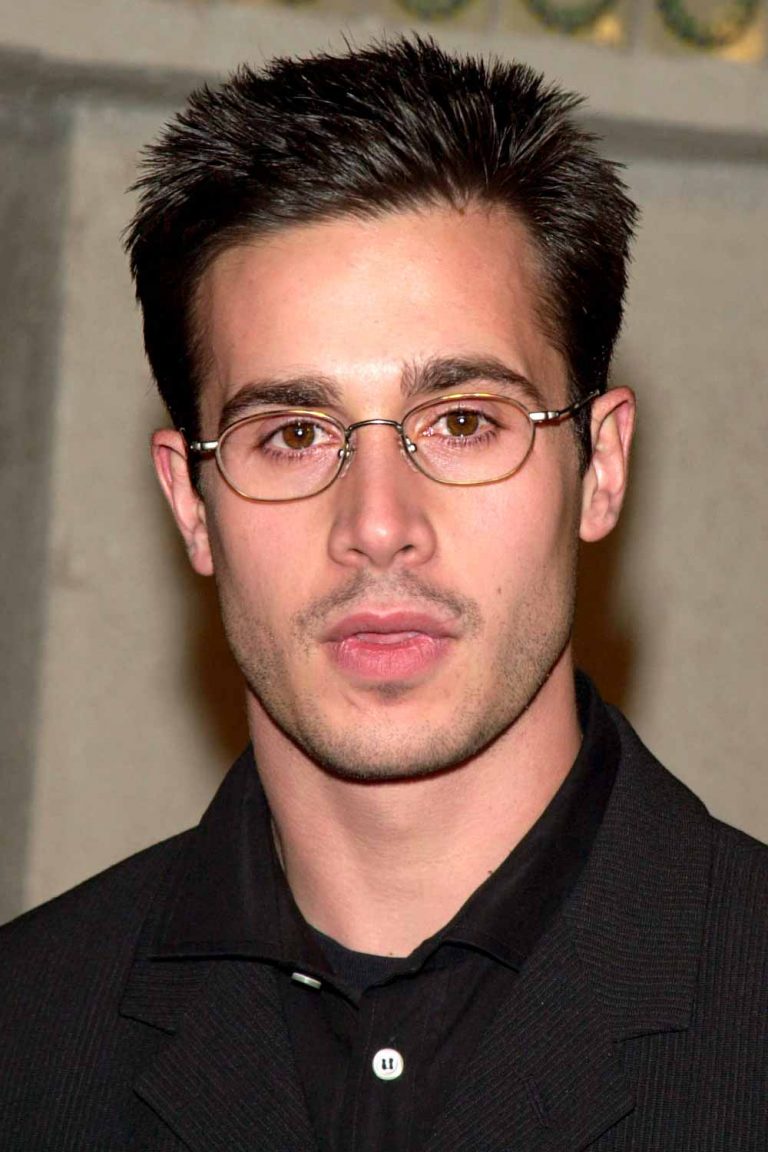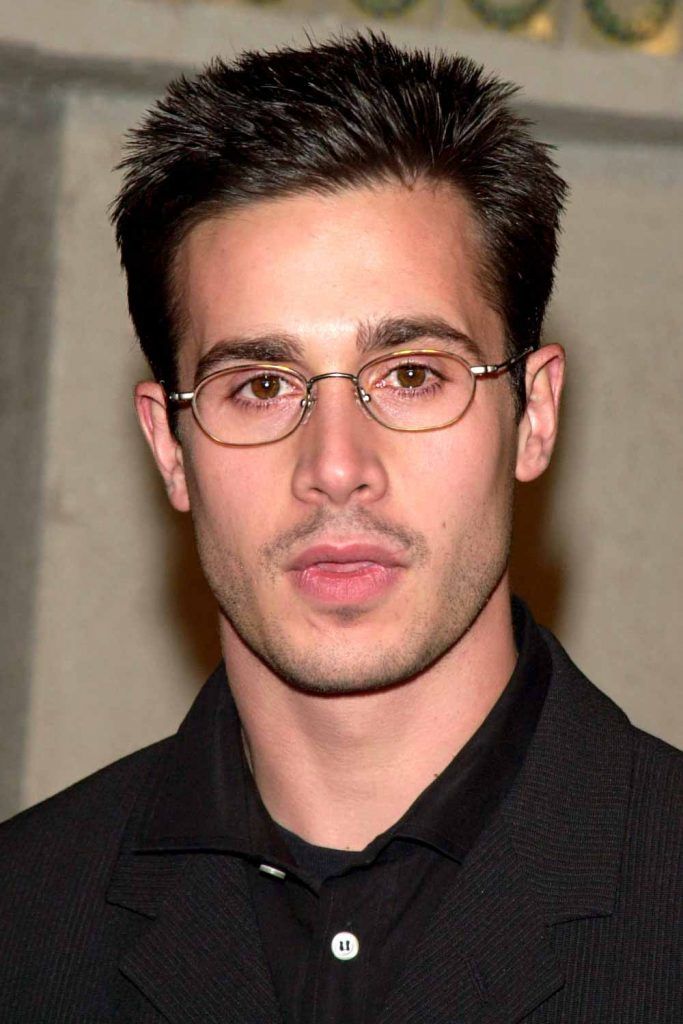 Featureflash Photo Agency/Shutterstock
Afro 90s Hairstyles Men
Afro hairstyles are timeless. Though in the 90s Black hairstyles popularity skyrocketed and has remained at a peak ever since. Snoop Dogg and other hip hop stars contributed considerably to this. Thanks to them, the 90s hairstyles Black men sported in the 60s reemerged as a fashion trend. So, no matter what Afro 90s haircuts you are going to choose, you can rest assured that you will be on trend.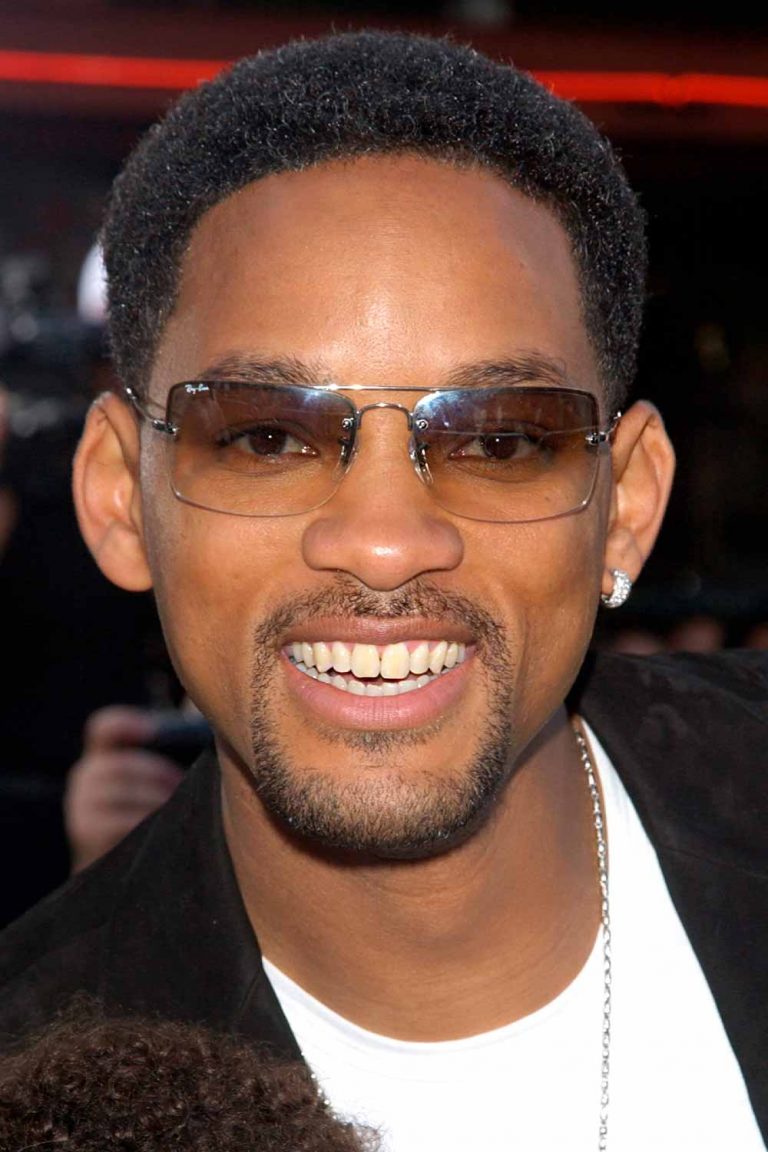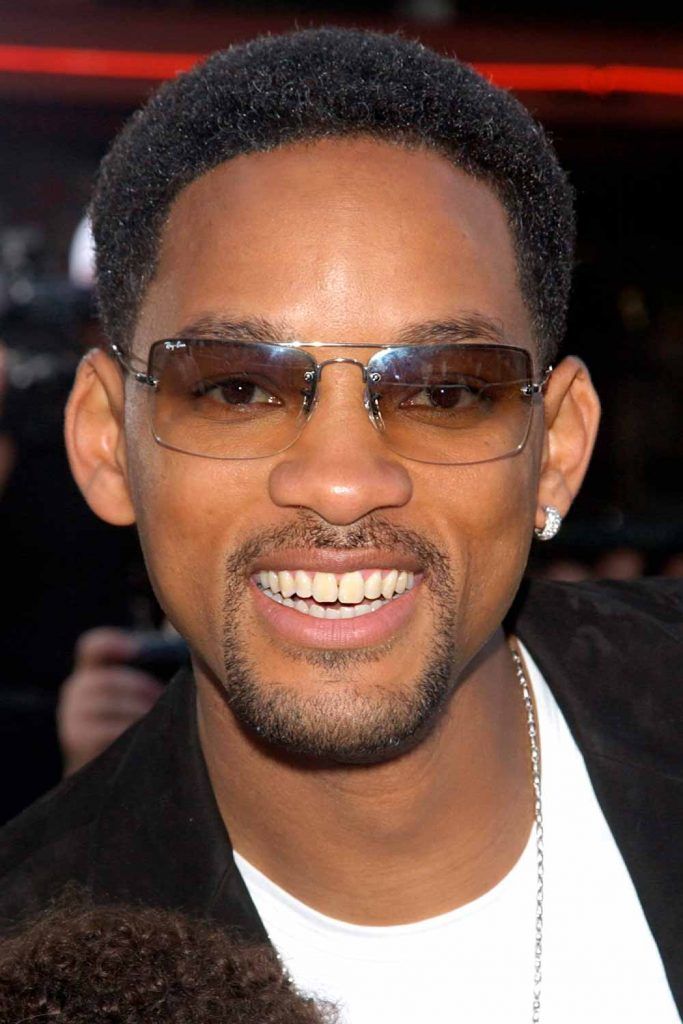 Featureflash Photo Agency/Shutterstock
Frosted Tips
Frosted tips are probably one of the first 1990s hairstyles that come to your mind when thinking of this period in the history of men hair styling. You cannot confuse it with any other. The hair tips are bleached and spiked up to look even more striking. So that it holds the shape impeccably, look for a hair styling product that provides a strong grip.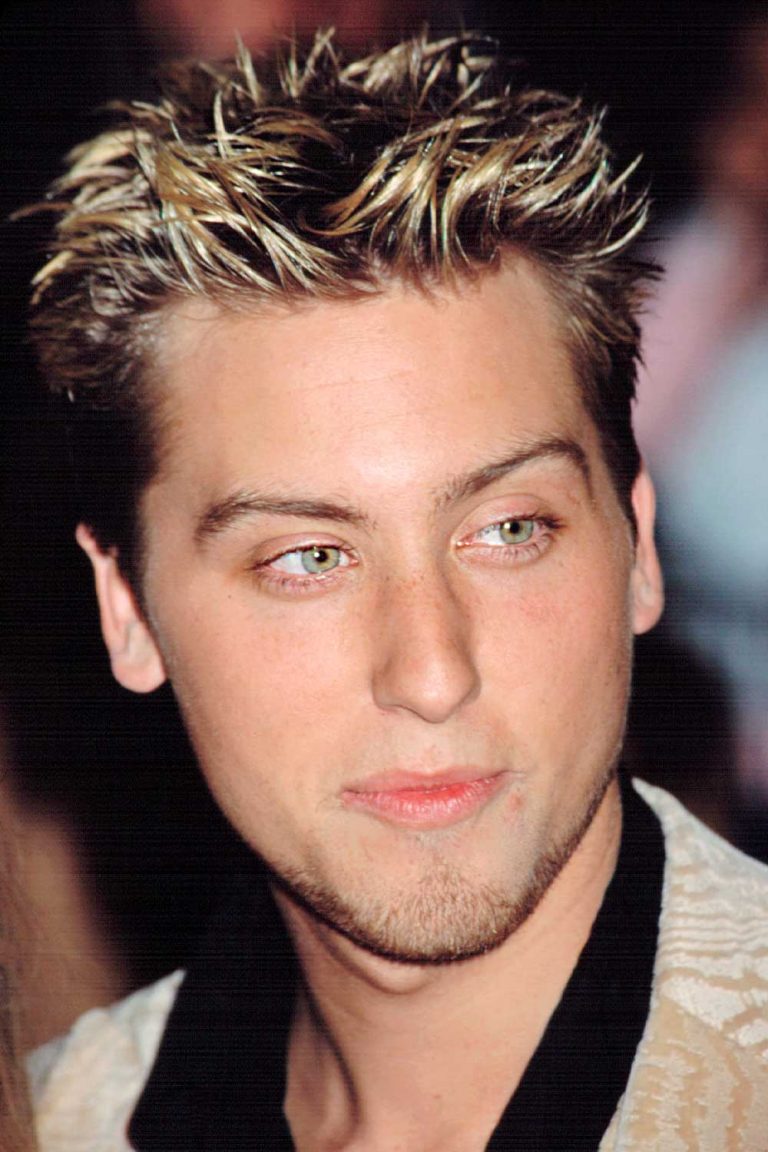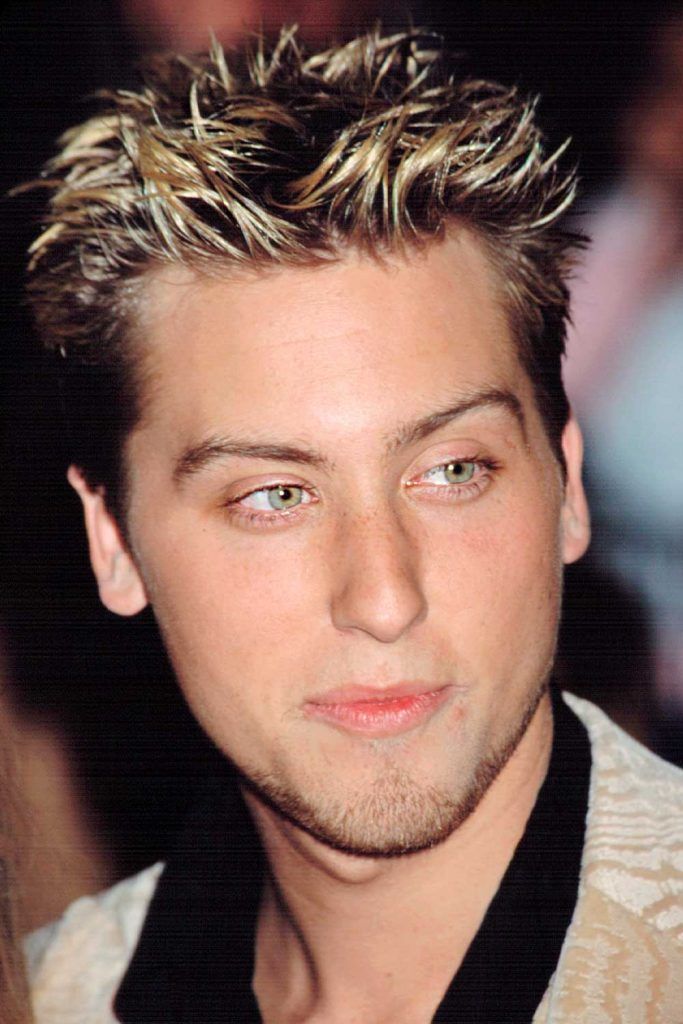 Everett Collection/Shutterstock
Male Perm
If you remember the male perm, then you will pass our age test. Guys whose hair naturally was straight used to perm it on top, while leaving it straight on the back and sides. Thus, there were two camps – those who loved the looked and flaunted it, like Ian Ziering, who played Steve Sanders on Beverly Hills 90210, and Justin Timberlake, a former member of the boy band NSYNC, and those who absolutely hated it, calling a noodle hairstyle. However, it could not leave anyone indifferent.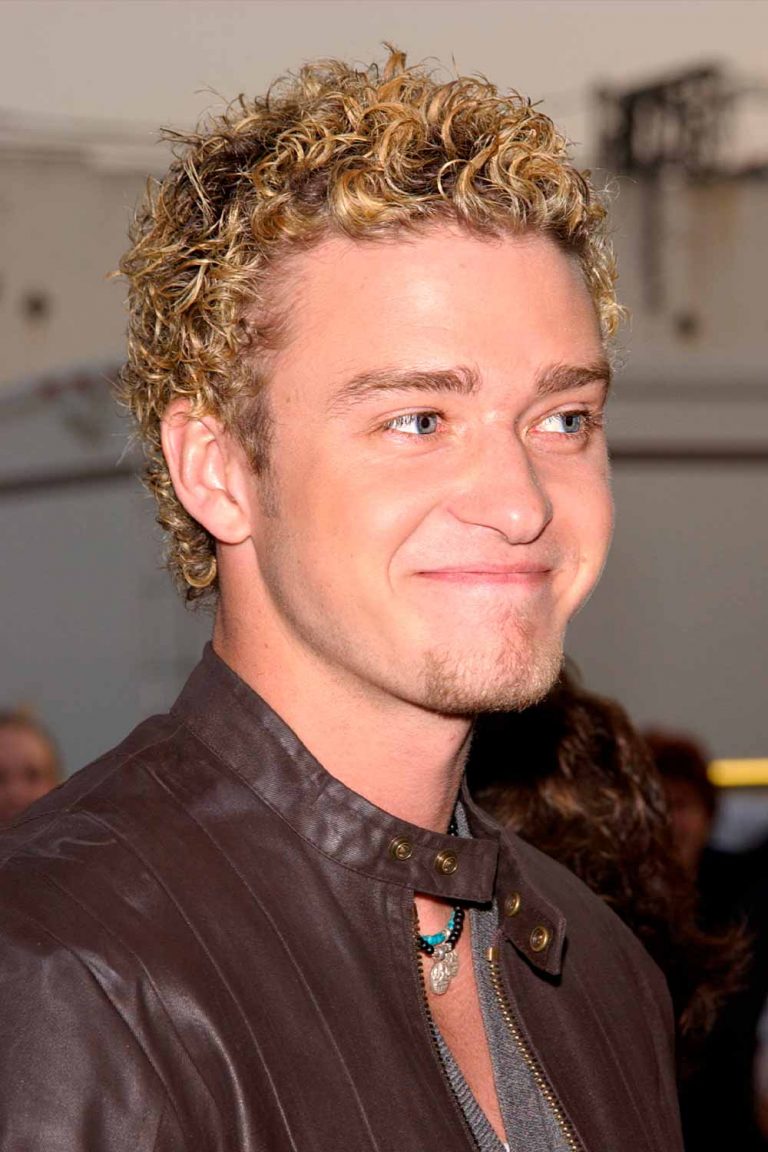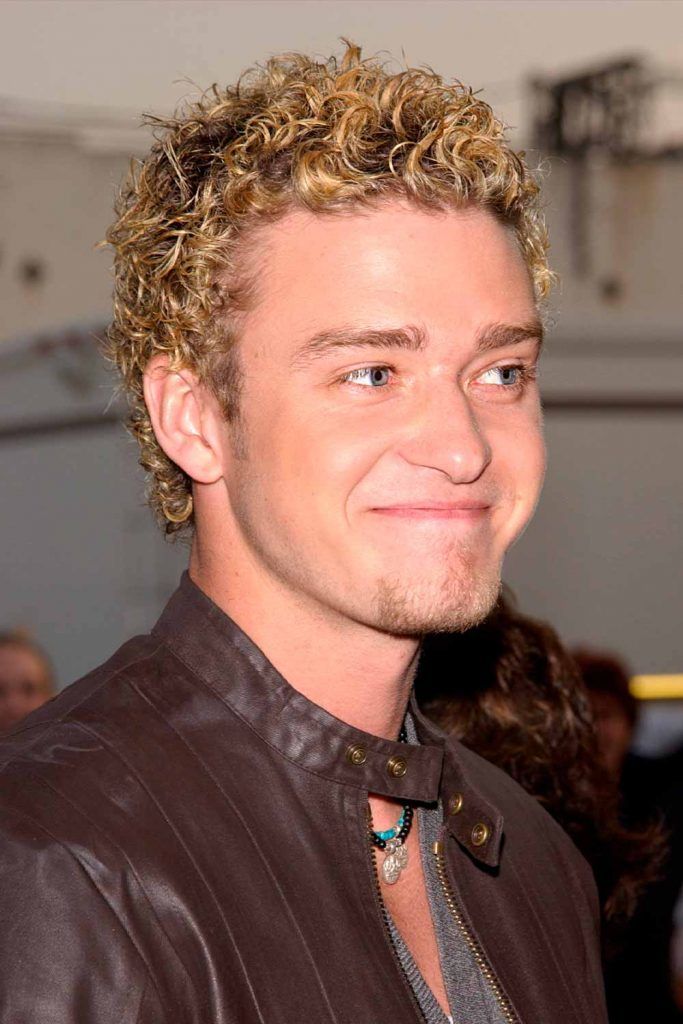 Featureflash Photo Agency/Shutterstock
Flipped Ends
Flipped ends were among those 90's hairstyles men and women pulled off equally successfully. So, in case you want to recreate the look, you will need a round brush, a hair styling product and a powerful blow dryer. Yet, do not do it overly neat. Tousled strands look much better than smoothed on men.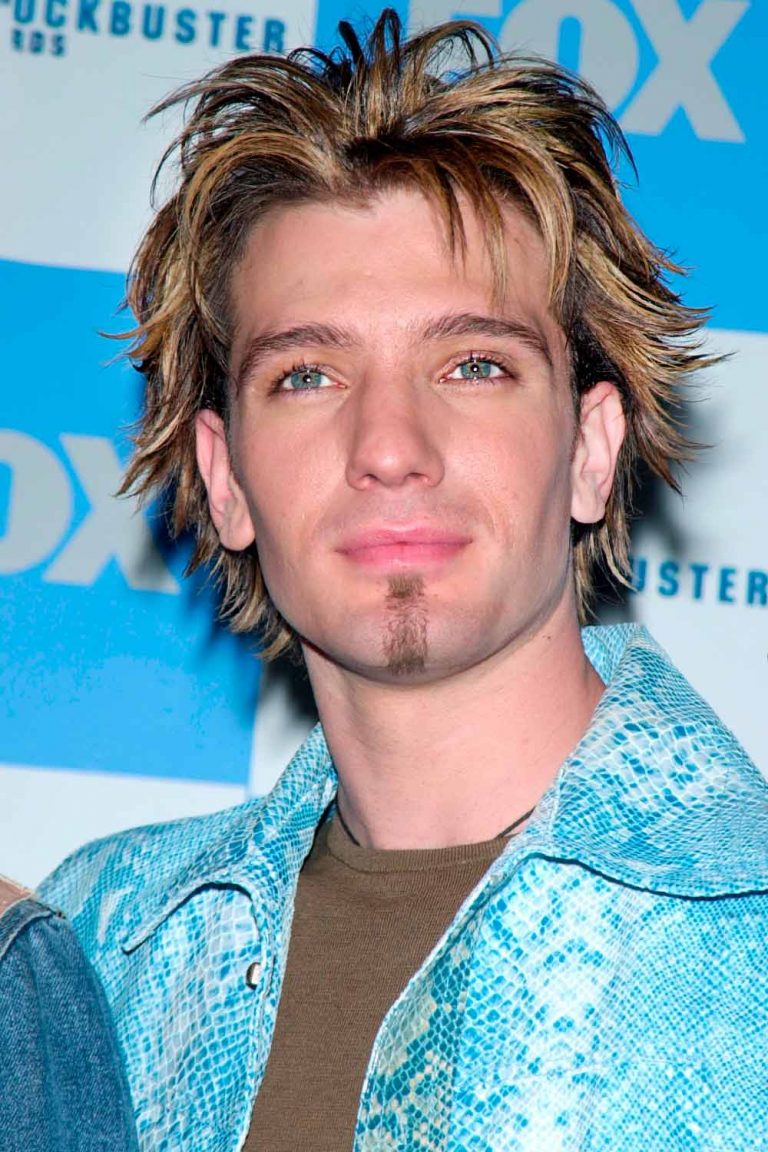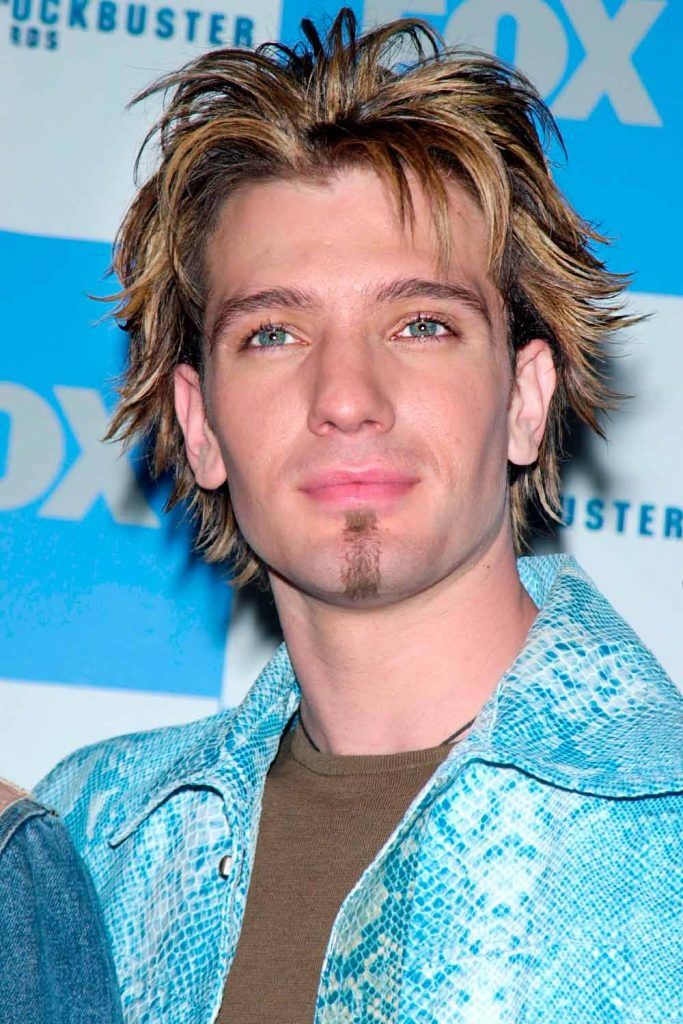 Featureflash Photo Agency/Shutterstock
Hiphop Hairstyles
Rap and hip hop were among the most popular 90s music genres. So, the popularity of the artists' hairstyles comes as no surprise. A flat top, dreads, braids, an Afro and cornrows were considered the most awesome hip hop 90's mens hairstyles. You can look up to Snoop Dogg, who popularized an Afro haircut, Tupac rocking a bald head, as well as Jay-Z, to whom we owe the existence of a taper fade buzz cut in our lives.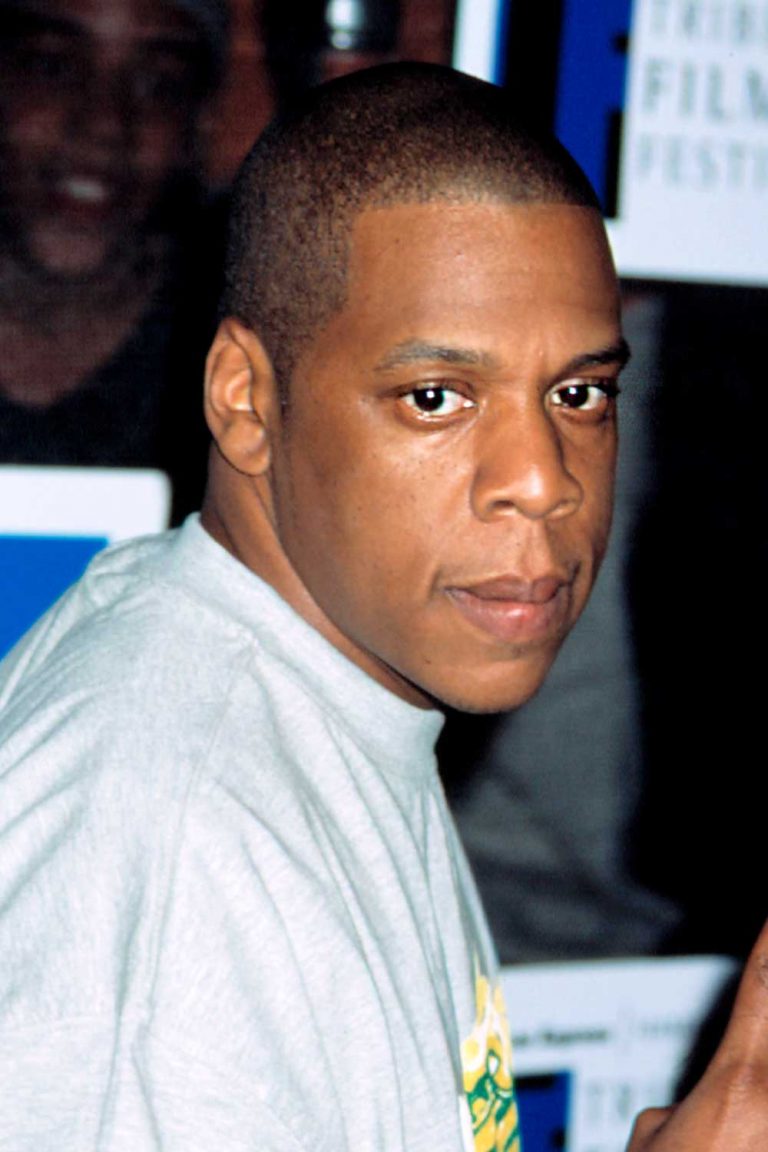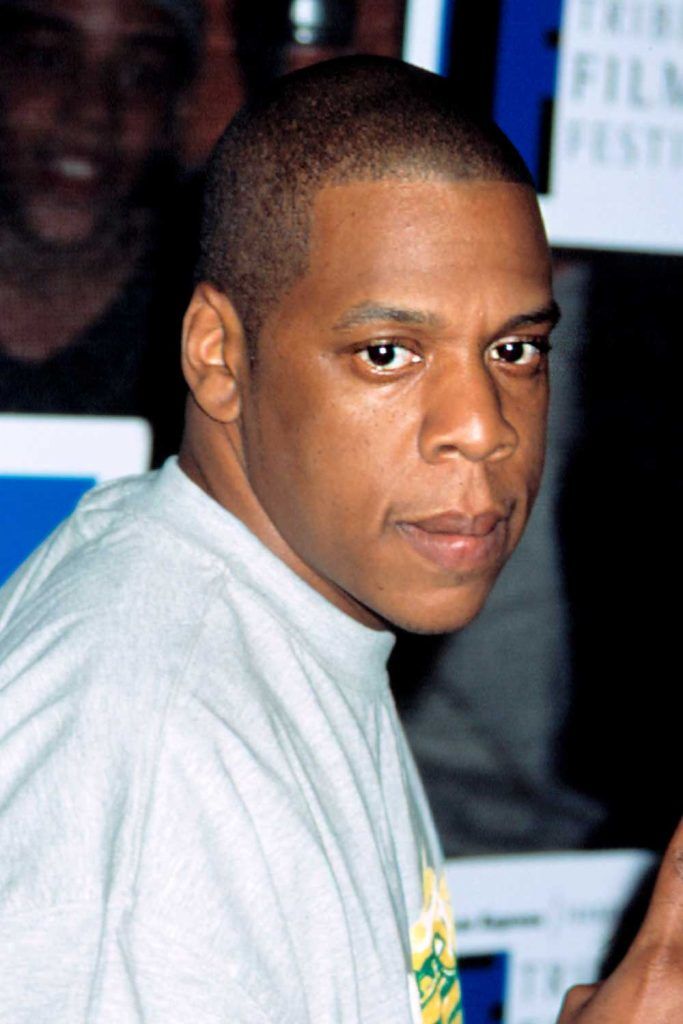 Everett Collection/Shutterstock
Slicked Back Hair
A perfect example of classic 90s mens hairstyles is slicked back hair. Elegant and neat, it can suit any ambiance and looks appropriate regardless of your outfit. To bring a modern feel to old school haircuts, complement them with a fade, undercut or taper. The top can be left longer though to create more contrast. Yet again, a quality product is key to achieving the perfect look. Use a hair wax or pomade on your locks generously and sleek them back with the help of a hair brush or comb.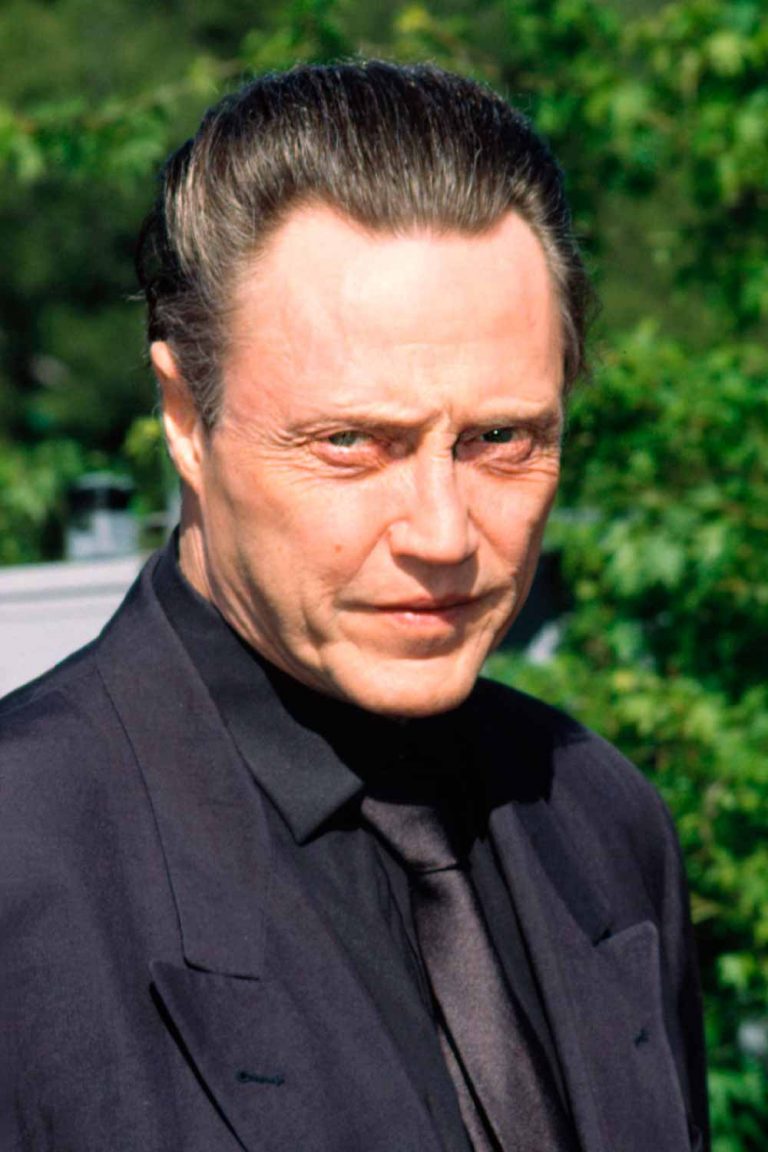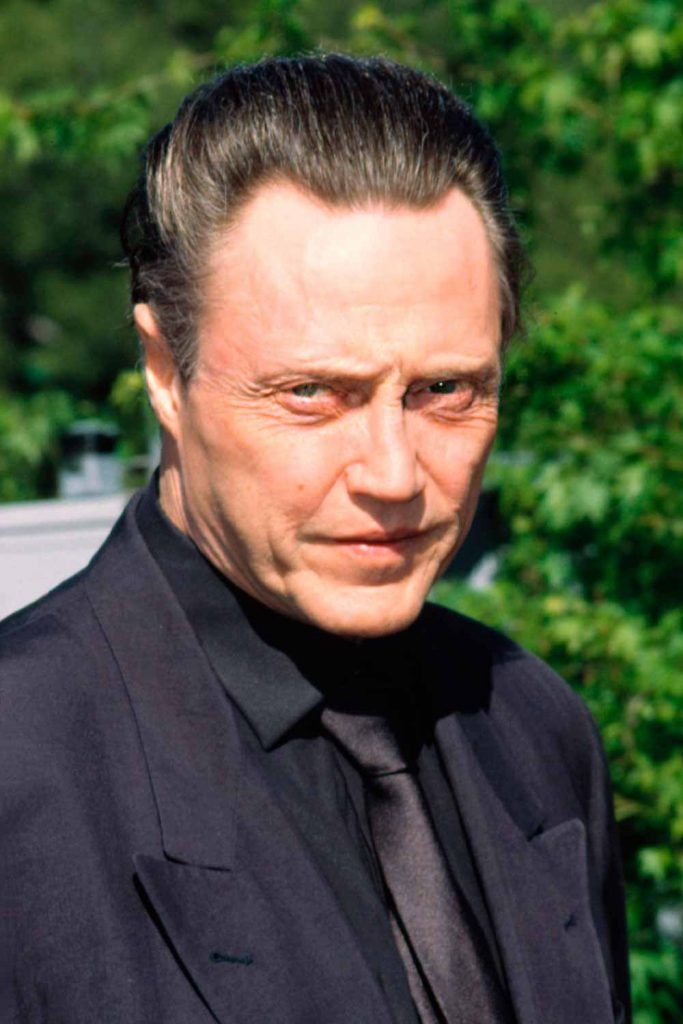 Everett Collection/Shutterstock
Now we believe out of all 90s hairstyles men looks we picked out for you, you have managed to find a cut that you would like to copy. Curtain bangs and mullets, spikes and Afro, the variety of the styles is impressive. Wait no longer to hop on this resurging trend.
FAQs
What men hairstyles were popular in the 90s?
Among the most popular 90s hairstyles were a gelled spiked up bleached hairstyle, cornrows, a tram line hairstyle, Leo's curtain bangs, an Afro hairstyle, a slicked back look, a flat top and a mullet.
How do men get 90s hair?
Here is how you can get a 90s hairstyle:
1. Wash your hair and towel dry it.
2. Spritz a hair spray on your locks and push them to the side in the direction opposite your hair grows.
3. With your hands, divide your hair into two uneven sections, creating a side part.
4. Squeeze a blob of a hair gel into your hands, rub it between palms and work it into your hair starting from the roots toward the ends, scrunching the strands as you go.
5. Blow dry the hair using a hair dryer, while still scrunching and pulling it for an added volume.
6. Flatten the hair on the smaller side using your hand.
7. Rake your fingers through the locks on the bigger side to accentuate separate strands.
8. Spray the hair with the sea salt spray once more and pull the strand in the front forward and a bit to the side for extra definition.
9. Smooth out flyaway hairs on top with a tad of the hair gel you used before.
Is 90s mens hair coming back?
90s hair is deffo making a huge comeback as a fashion trend. So, if you missed such iconic hair looks as a curtains hairstyle, a mullet, gelled spikes and others, now is the best time to give them a go.
Are 90s mullets?
Although mullets have always been around, the peak of their popularity was in the 1990s.
REFERENCES:
The 1990s saw a rise in the awareness of multiculturalism since the 1980s, as well as the advance of alternative media. Movements such as grunge, the rave scene and hip hop spread around the world to young people during that decade, aided by then-new technology such as cable television and the World Wide Web. Source
90 things we love about the '90s – BBC Three. Source