Everything starts in the head, or maybe on it? If you want to look and feel breezy and relaxed, a blowout haircut is a nice way to accomplish this. It gives an impression of the hair that was blown out from the back by a heavy wind. Of course, there are many various blowout hairstyles out there, the best of which we gathered in our packed collection. So, take the time to choose the style that will make everyone's mind blow.
What Is A Blowout Haircut And How To Get It
So, what is a blowout cut actually? If you've heard of a temp haircut, then you have your answer, as it's basically the same thing. To get the cut, you need to have your temple area trimmed short and faded noticeably. The hair on top, in turn, is left longer so that it could be pushed up and styled messy, textured and spiky as if the wind was your hair stylist.
Q: How often do you get blowouts?
A: To avoid heat damage to your locks, you should not blow them out more than once per month. In addition, to help them recover faster, take care to maintain the level of moisture in your tresses by applying hair moisturizer regularly.
Source: @egobarbers via Instagram
How To Style Haircuts Blowouts
A blowout hairstyle is a great way to unleash your creativity. Thus, do not limit your imagination. Also, it does not require many styling tools and products, which makes it pretty easy to get. Just choose one of the following approaches:
Apply hair gel to the top, push it up and style back. In this way, you will achieve a really intensive blowout look.
Spike up all the hair on top. This works especially well if your thatch is medium long.
Complement an afro hairstyle with a temp fade. Thus, you will achieve a sporty and bold look.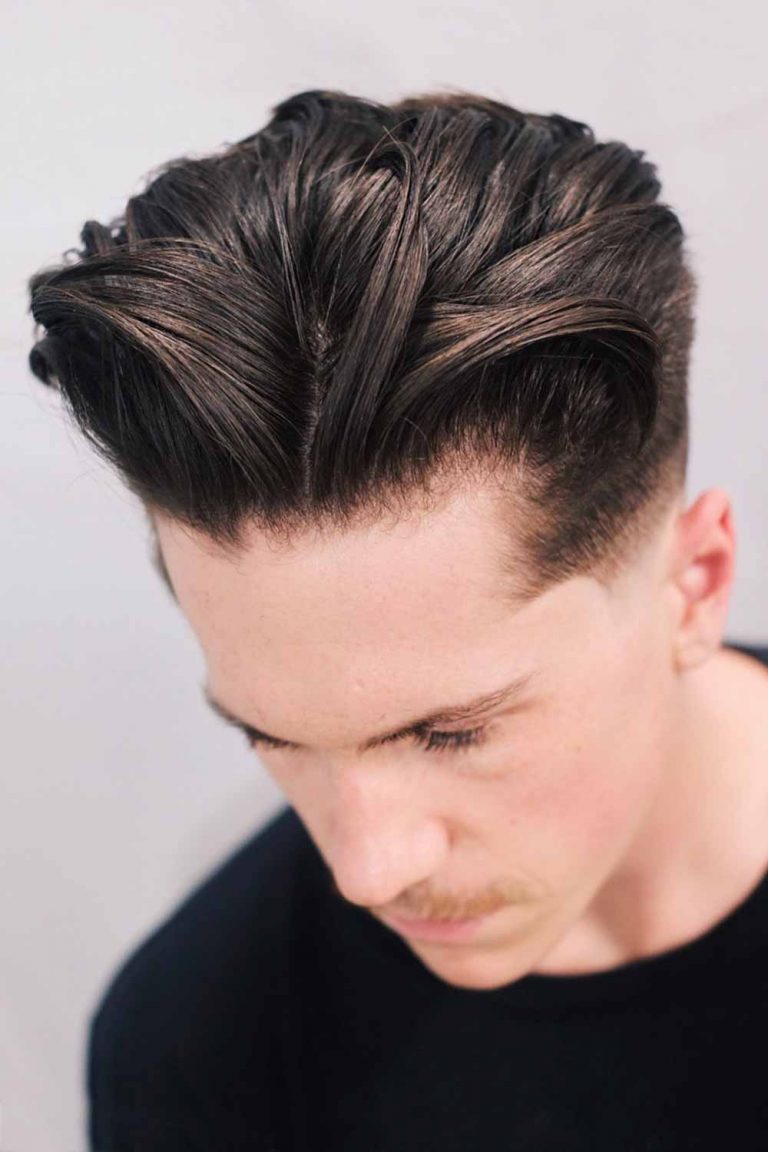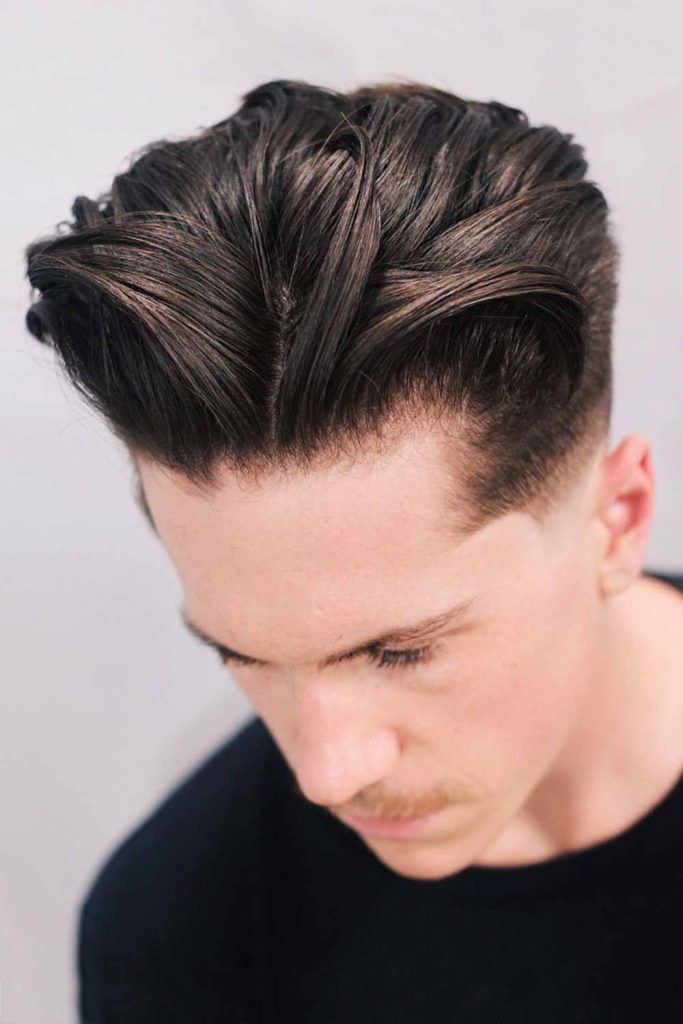 Source: @barbersdream via Instagram
18 Hot Blowout Haircut Styles For Men
It's not hard to guess that a blowout haircut offers multiple styling alternatives. Even though it may seem that the difference is subtle, this wedge haircut still varies in length, shape, texture and styling. Having that said, let's get a closer look at our options.
Blow Out Fade
Here's a rather conservative take on the modern blowout haircut. A low temp fade creates a smooth transition from the voluminous top to the luxuriant facial hair while a line-up and a side part add dimension and neatness to the look.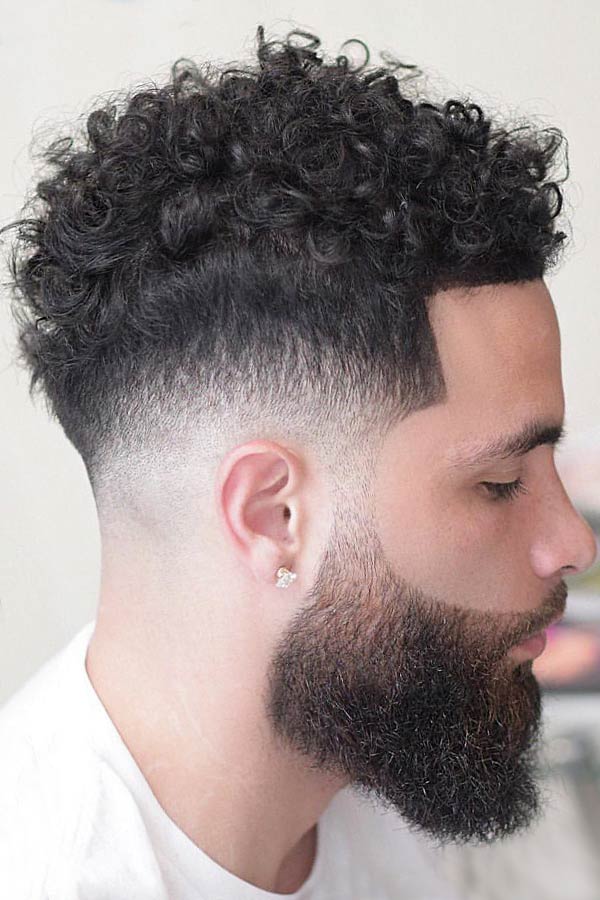 Source: @sirpaulcharles via Instagram
Blow Out Sponge Twist
As a blowout taper takes off the hair from the sides, it creates a cleaner and smarter appearance of the style. Besides, it makes the hair on the top of the head the focal point of the look. So, do not limit your imagination when choosing the style for it.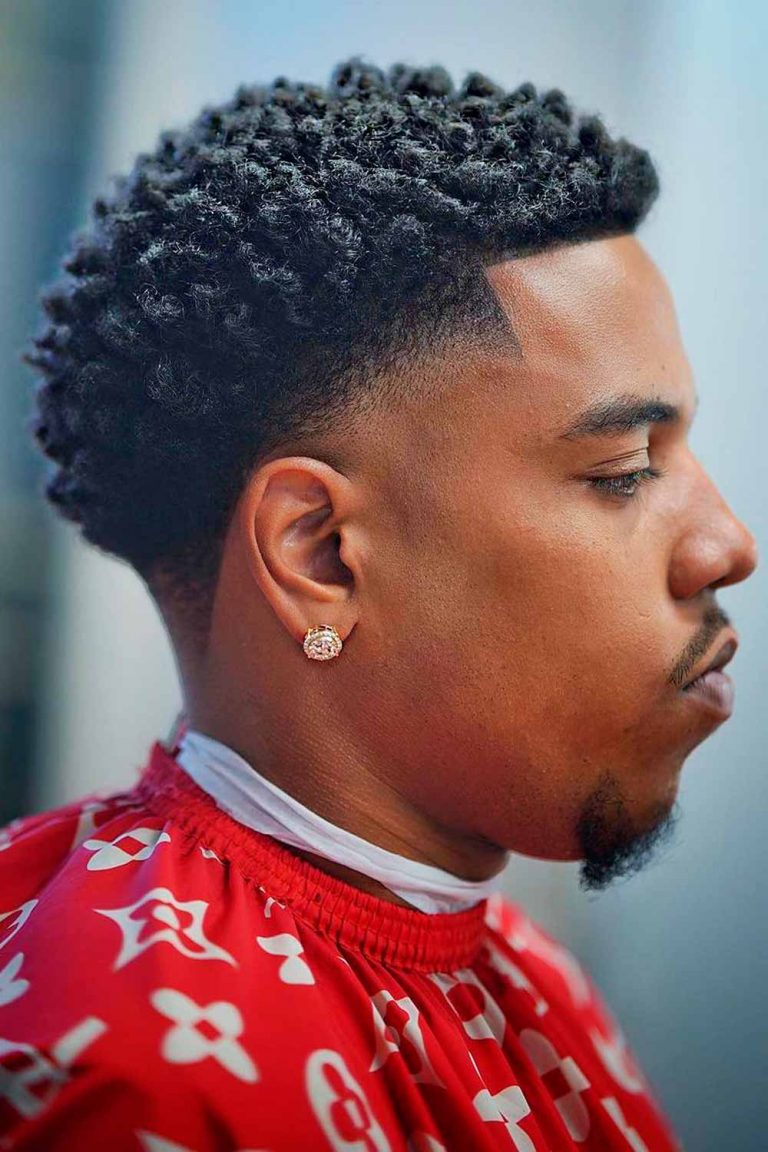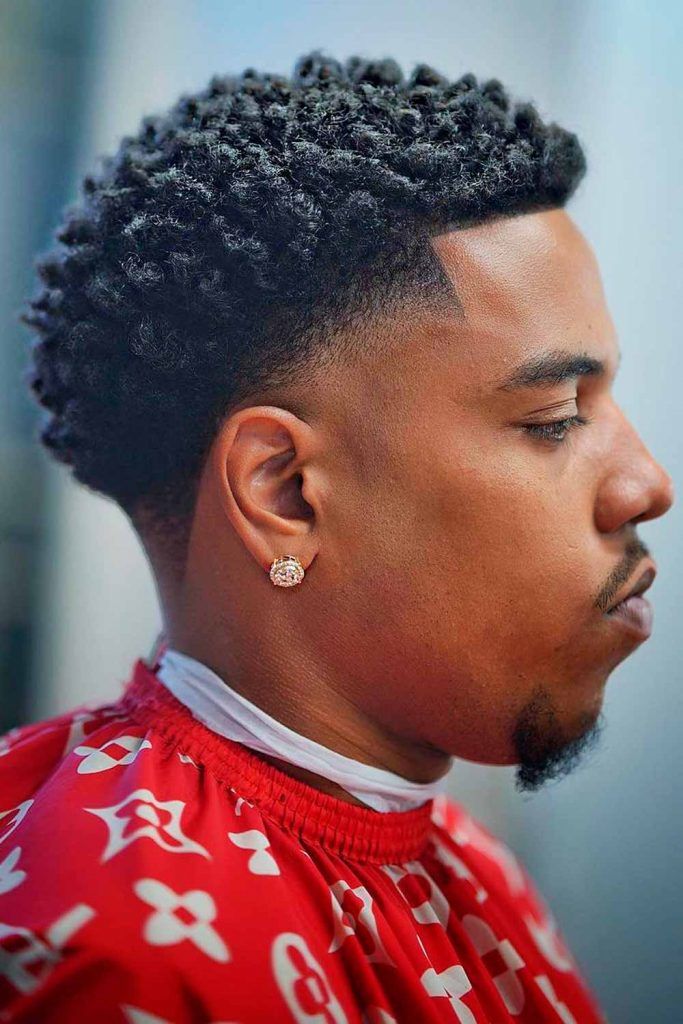 Source: @nickthebarber via Instagram
Blow Out Undercut
An undercut can make any hair look more contrasty and pronounced and a blowout hair men style is no exception. So, if you are looking for a way to give your blowout haircut an extra boldness and edge, it is hard to think of a better option than a blow out undercut.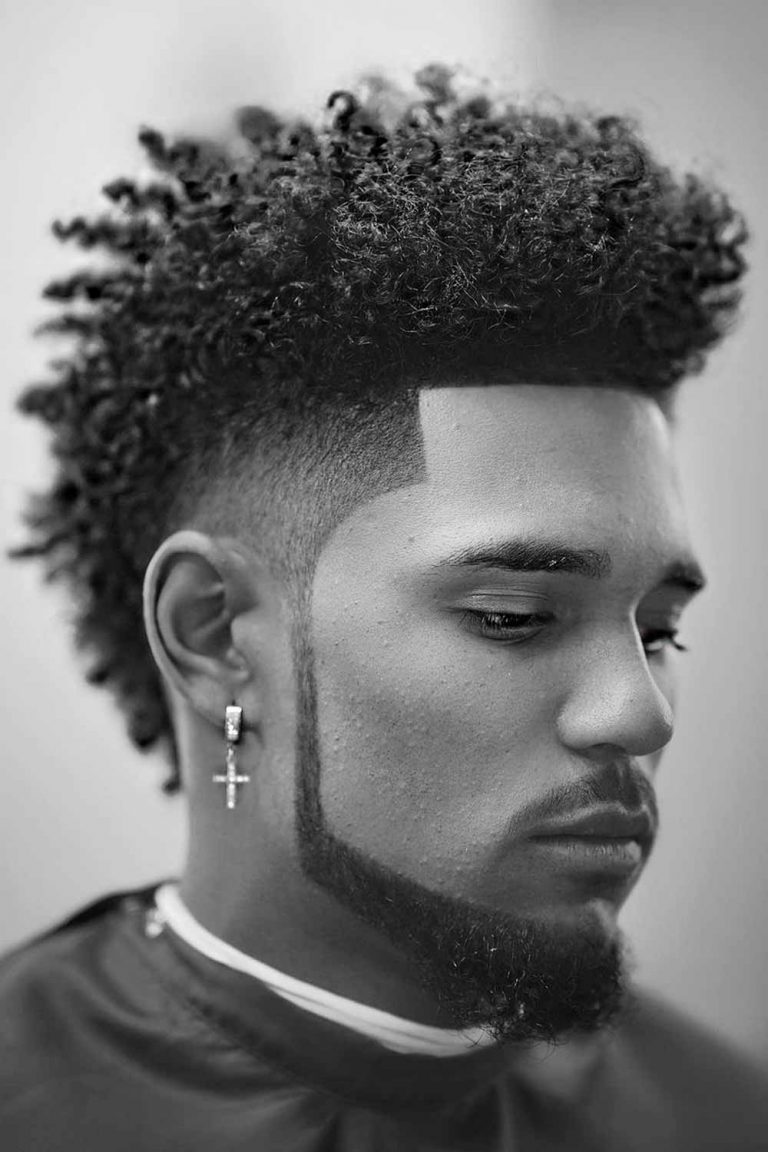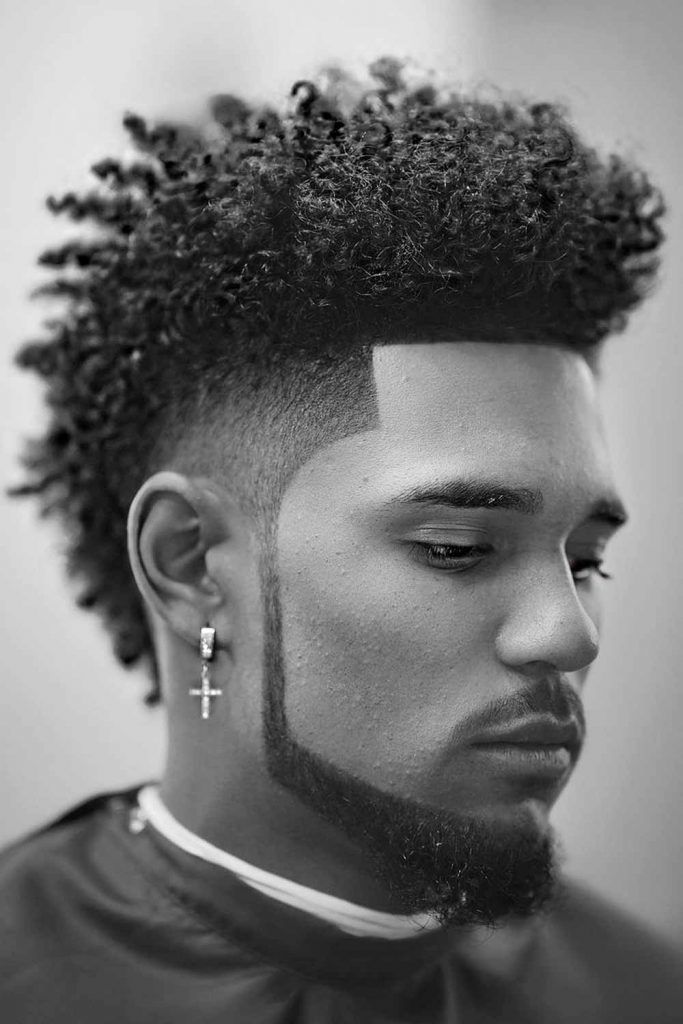 Source: @nickthebarber via Instagram
The Bang Blowout Haircut
What's good about short fade haircuts is that you can keep the hair on top as lengthy and ample as you want without looking rough and shaggy. Bangs work perfectly with such a cut.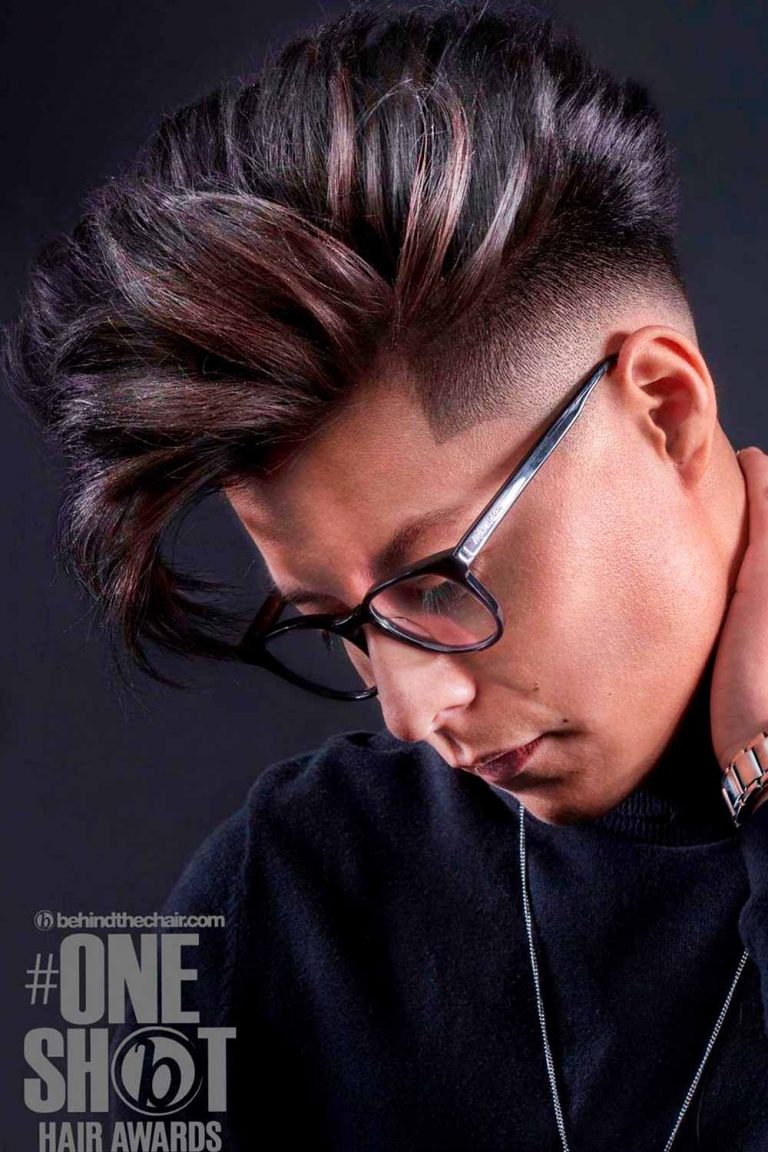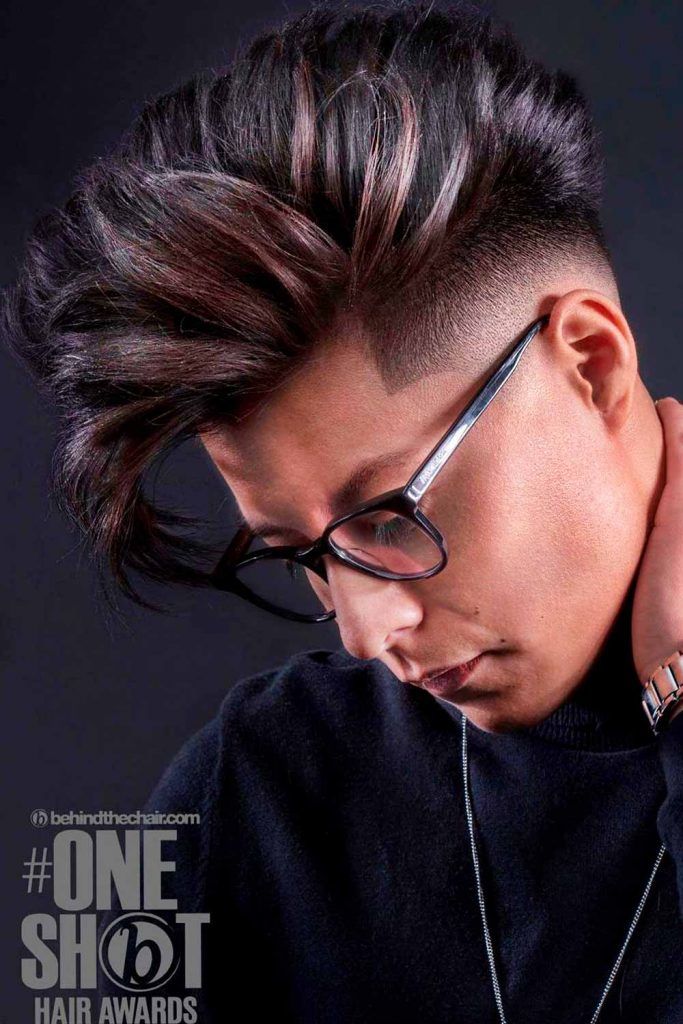 Source: @los_cut_it via Instagram
All Messed Up
Messy medium haircuts for men are bound to be enhanced with a mid temp fade. With all the tousled locks, they're perfect at delivering a blowout effect.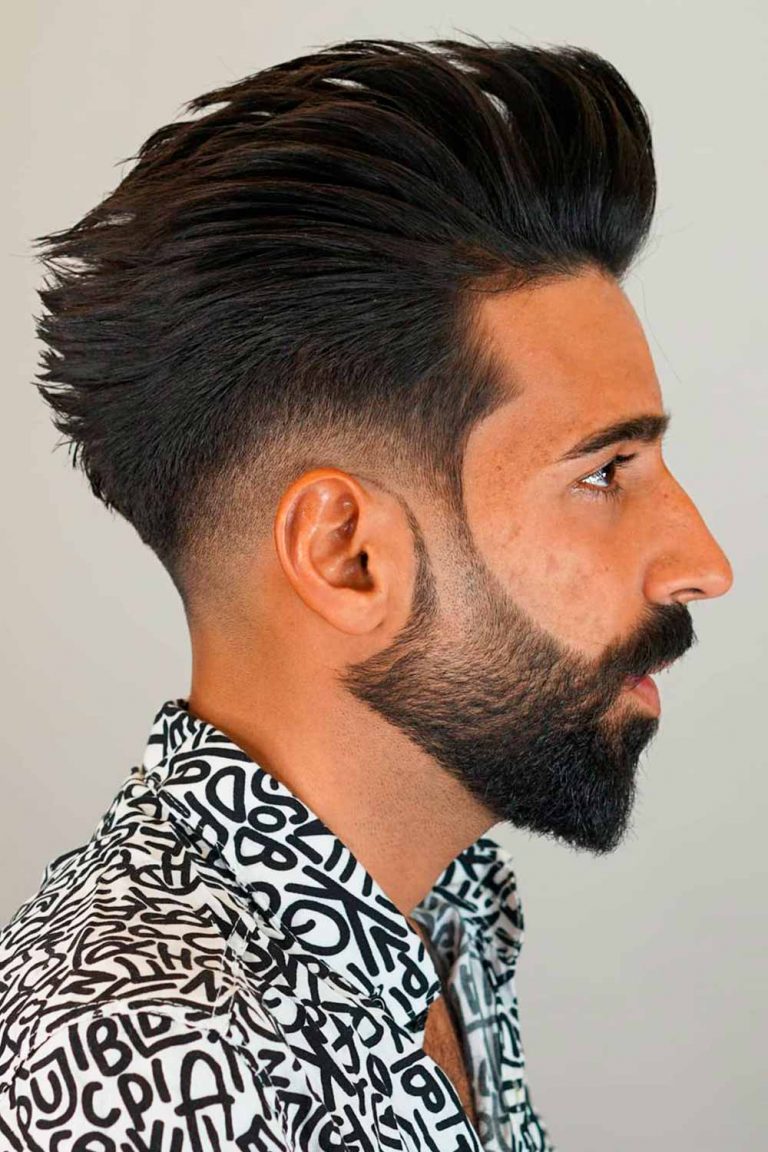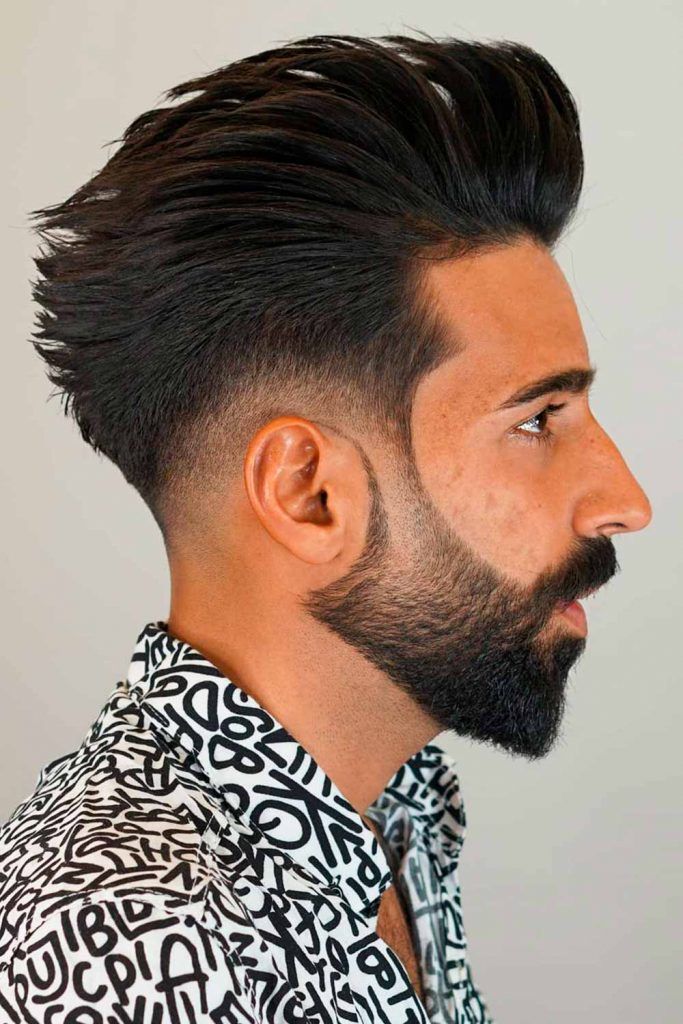 Source: @ahmetaslanhairsalon via Instagram
The Cowlick Blowout Haircut
A cowlick isn't something to be afraid of. Instead, it gives a unique and creative touch to blowout haircuts for guys.
Source: @hayden_cassidy via Instagram
The Quiff Blowout Haircut
The blowout hairstyle with a quiff is a gold standard of temp fade haircut. Teased up at the forehead, it gives the style a flowing impression.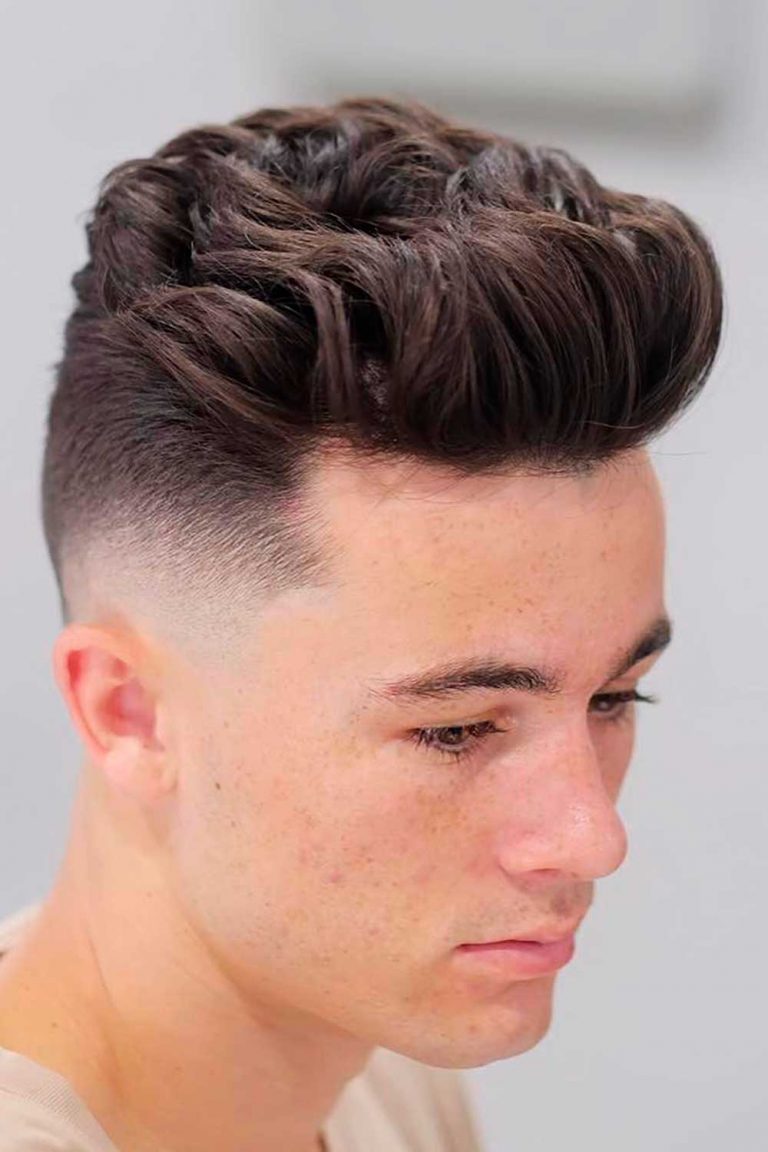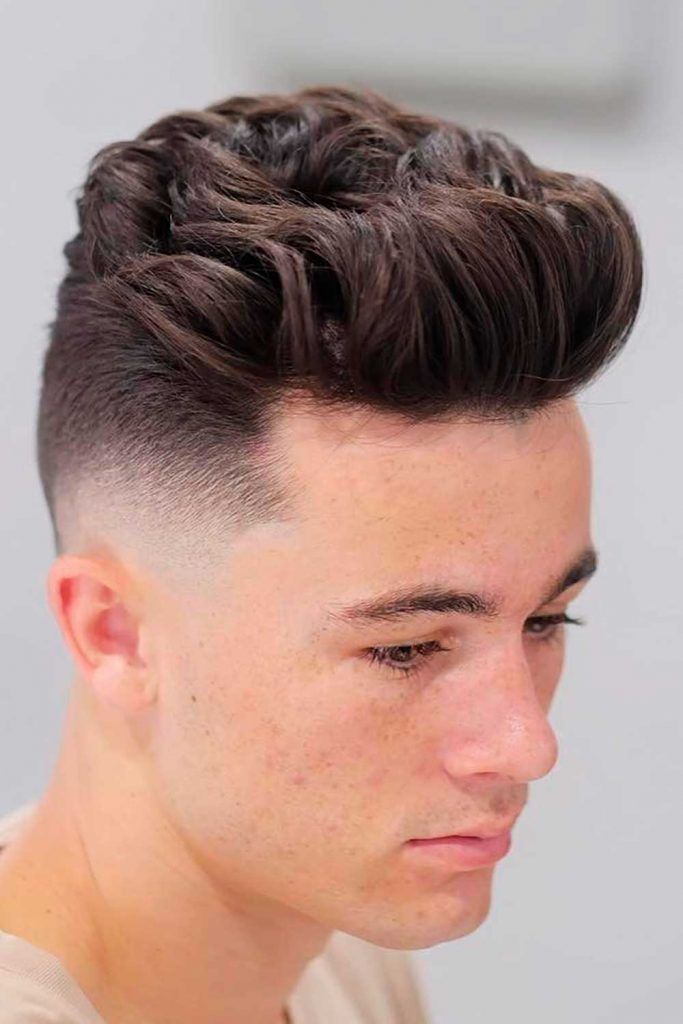 Source: @barbersdream via Instagram
Spiky Mess
There are many types of men's haircuts with thick and voluptuous hair. A blowout temp fade is definitely one of them.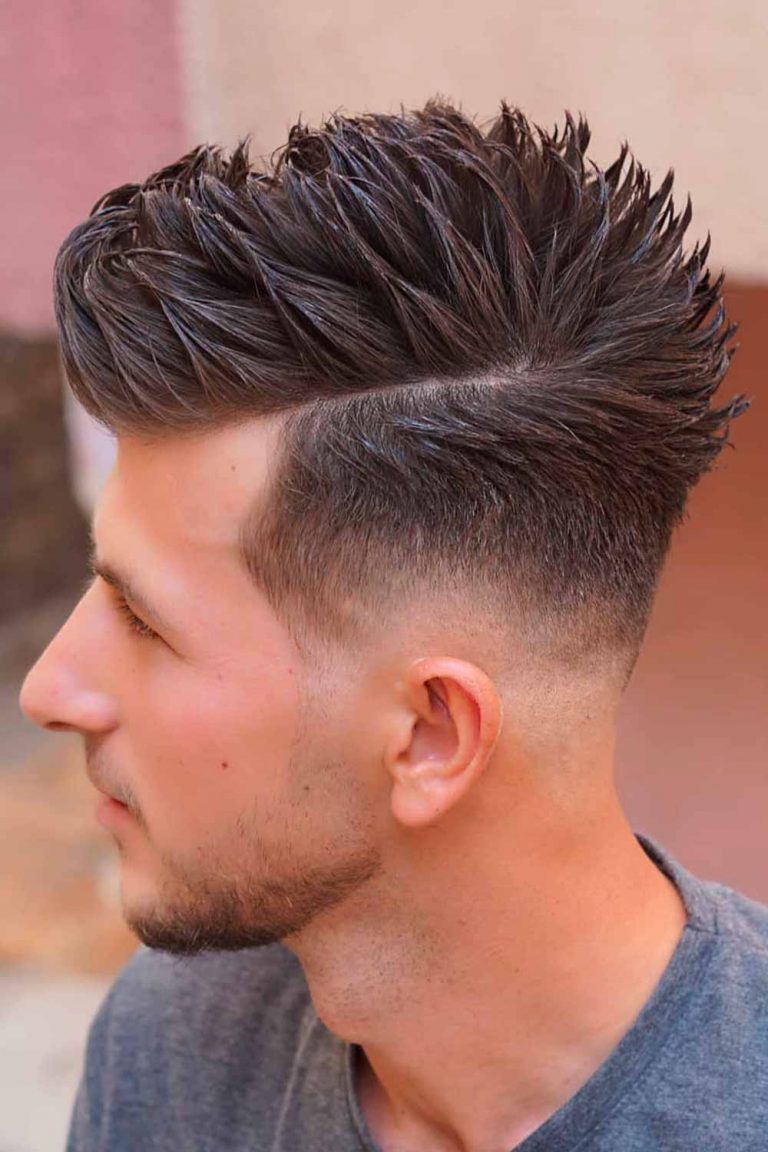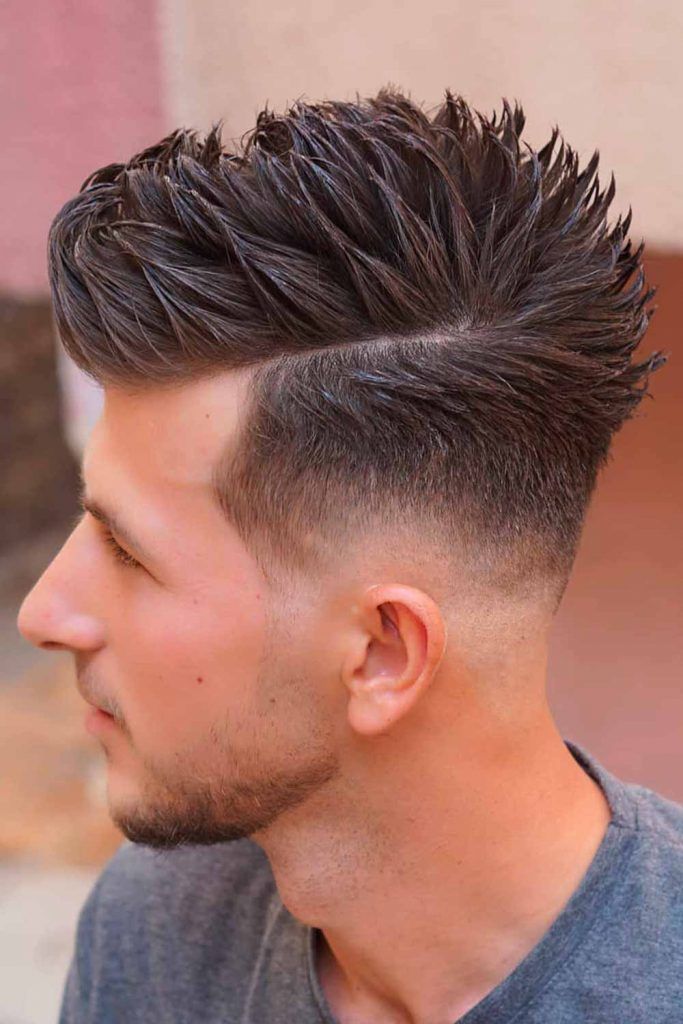 Source: @ahmetaslanhairsalon via Instagram
Ideal Blowout
Blowout hair isn't supposed to always look spiky and messy. Temp fade hairstyles can be adjusted to the formal ambiance as well, and a clean proves it effortlessly.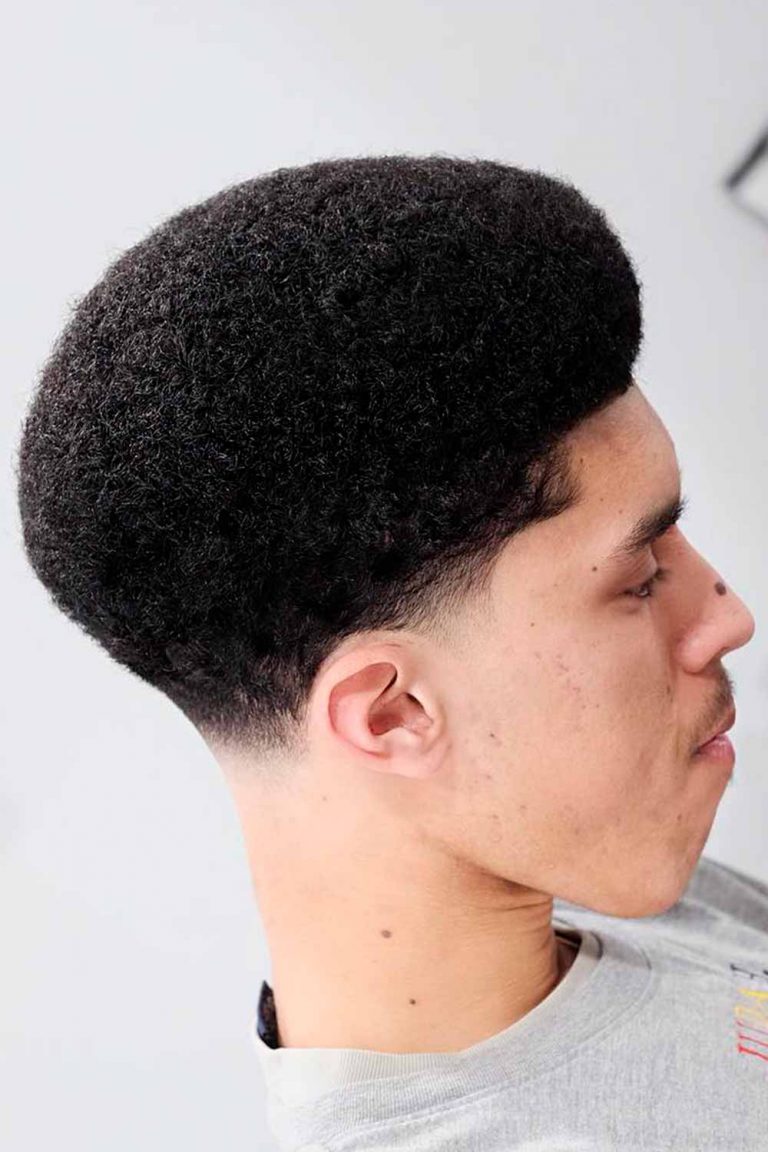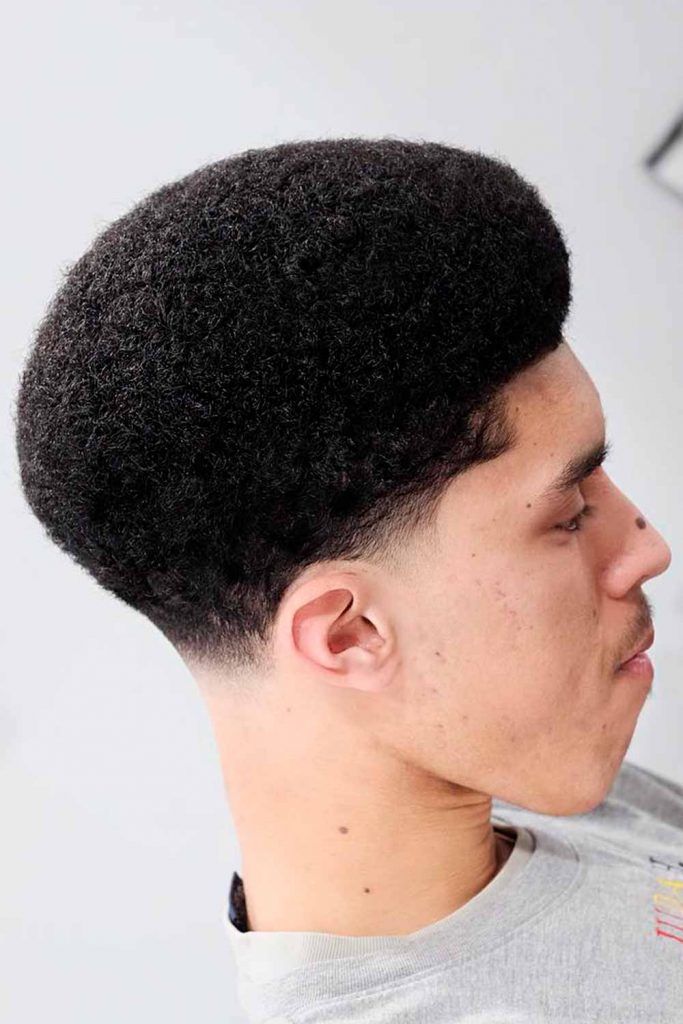 Source: @barbersdream via Instagram
Straight Blowout Haircut
Straight blowout hairstyles for men require low to zero styling depending on your hair stiffness. Simply push your front section up and secure it with a spritz of hairspray.
Source: @egobarbers via Instagram
Blowout Curls
Any list of the best haircuts for men with curly hair includes a blowout haircut by default. With such a bold hair structure, it's a real crime not to show it off.
Source: @reza_jax via Instagram
Brushed Back Hair
Another clean and dapper way to style temp fade short hair is to brush it back. You still have a lot of volume and texture but with a more elegant feel.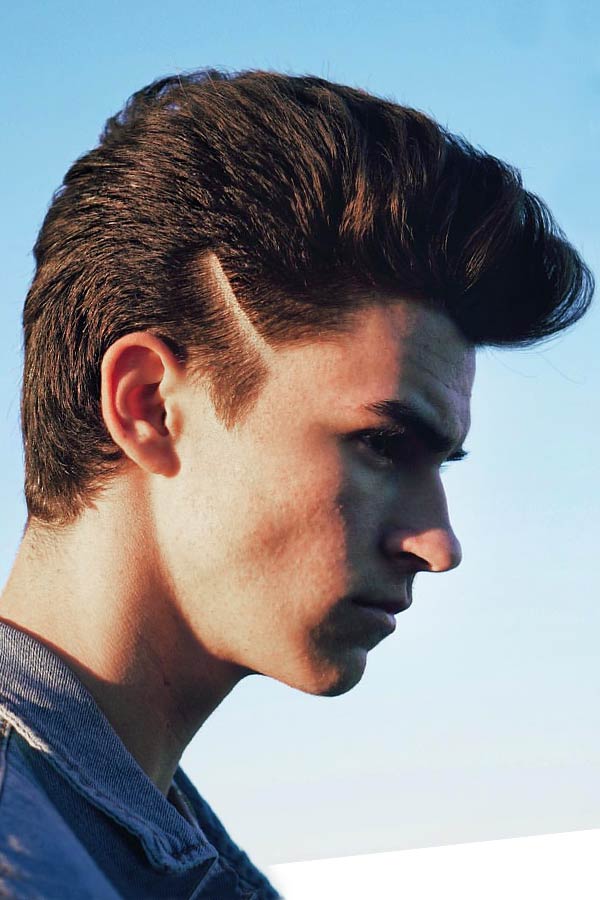 Source: @egobarbers via Instagram
The Modern Blowout
If you wonder how to cut mens hair so that it would come out modern and stylish, go with a blowout haircut with a medium top and high temp fade. The length on top holds the shape without adding any products, which is the preferable way of styling hair nowadays.
Source: @ryancullenhair via Instagram
Natural Flow Wave
Blowout mid length hair cut allows you to place emphasis on your hair texture. Simply push the hair back racking your fingers through it with a minimum of styling product to form a naturally flowing wave.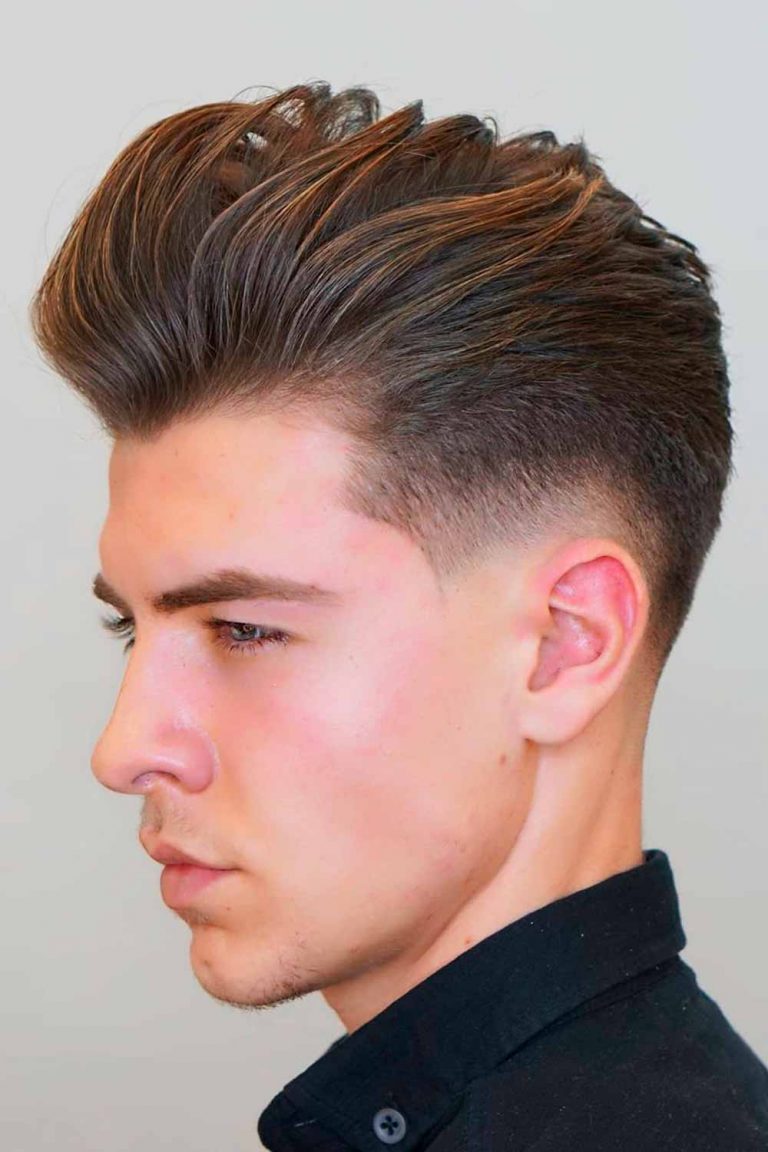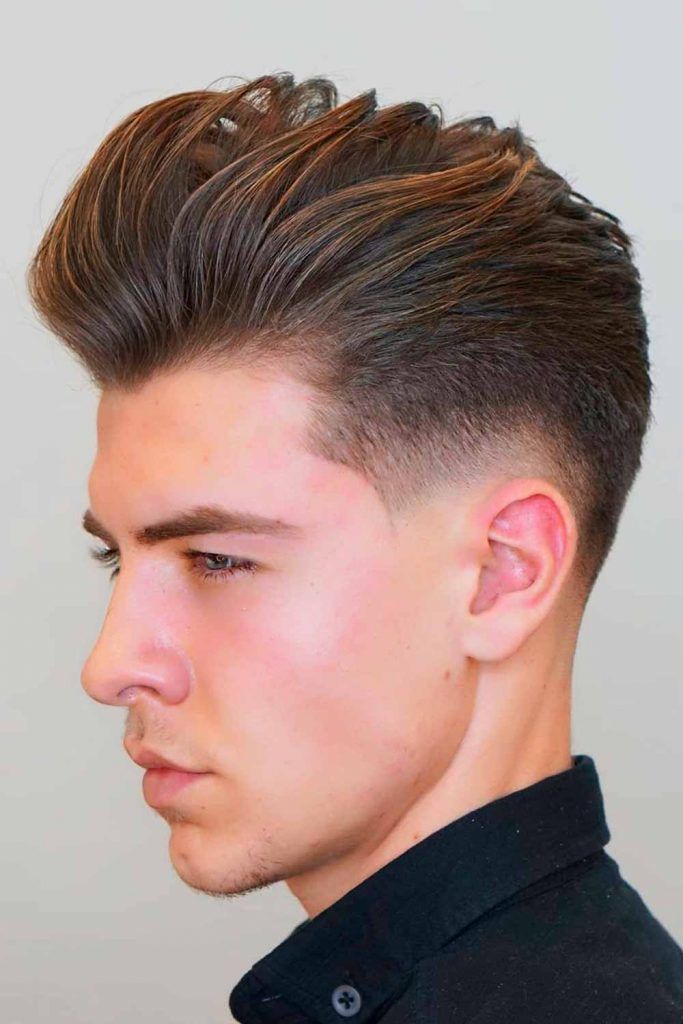 Source: @ahmetaslanhairsalon via Instagram
Elegant Tapering
For an elegant and classy look, you'll need to find a really skillful hair stylist who will give your back and sides an impeccable low fade taper and style the top in textured and blowout waves.
Source: @egobarbers via Instagram
Textured Blowout
A temp fade blowout haircut is a great option if you're struggling with frizziness and unkemptness. Just add enough texture to the top and you're done.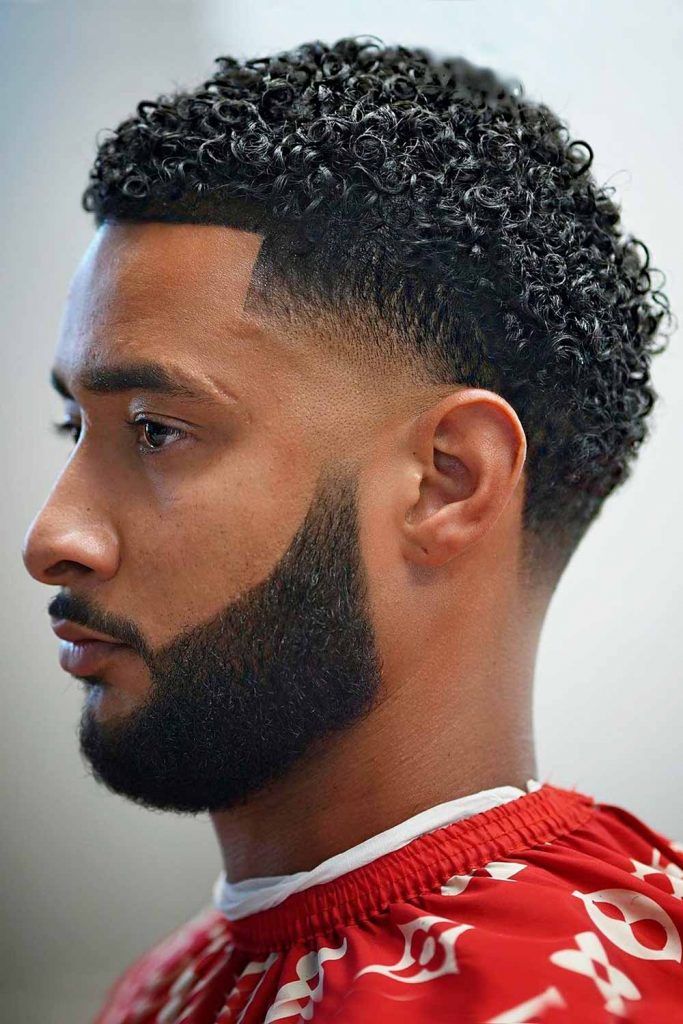 Source: @mensworldherenkappers via Instagram
Blowout Levels
Your blowout low fade taper shouldn't necessarily be of an even length either on top or, obviously, on the sides. Make the front section prominently longer than the back for added boldness.
The blowout haircut is still among the trendiest and most requested men hairstyles. With its contrasty and airy look, the appearance of blown out by the wind hair will unlikely ever lose its popularity. Have you already decided what blowout hairstyle you're going to try out on your next visit to a hair salon?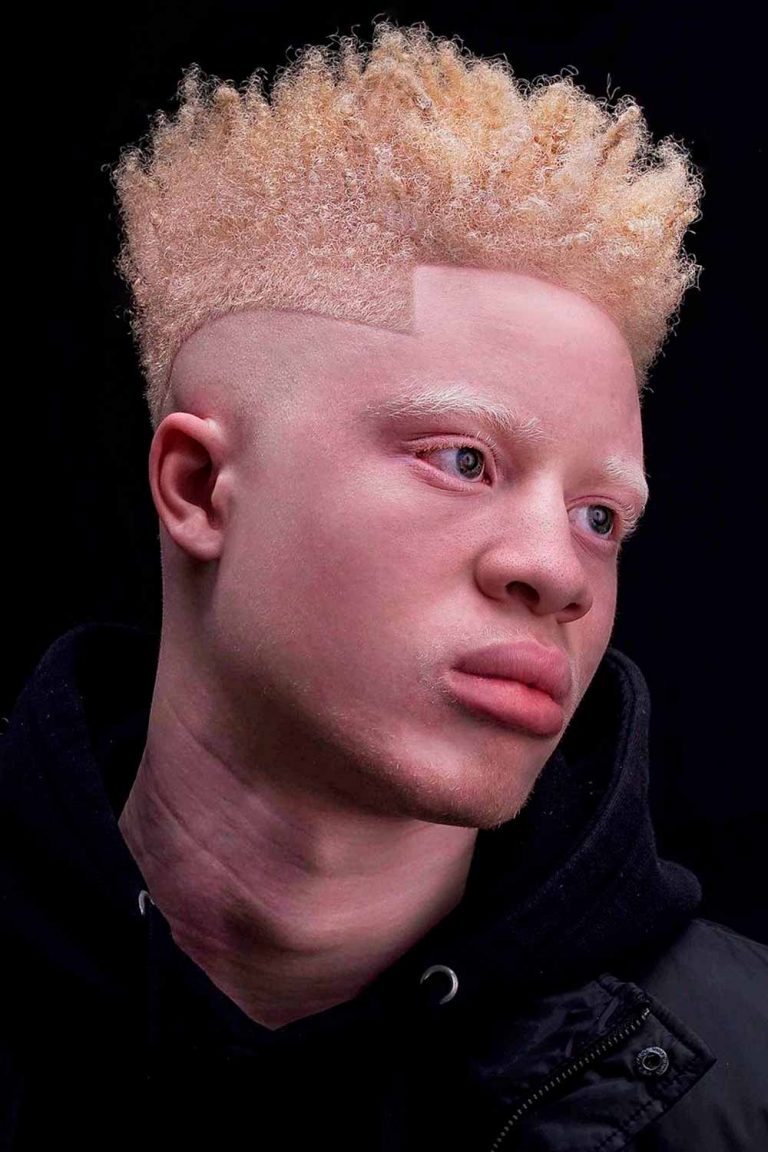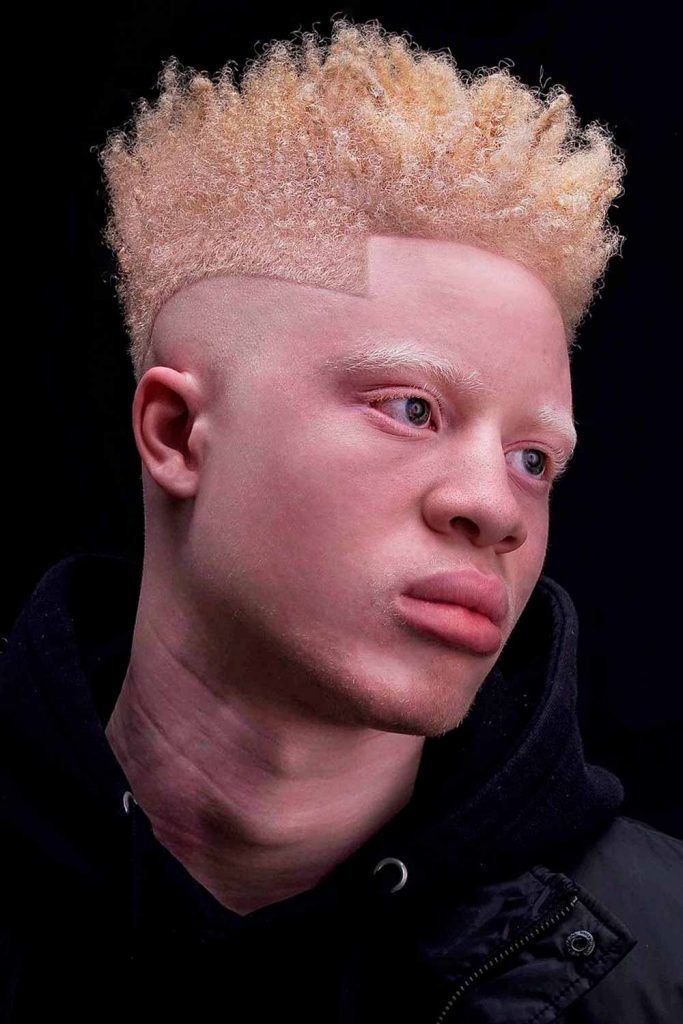 Source: @los_cut_it via Instagram
Blowout Afro
What we like about a blow out hair cut is that it works for any hair texture. So, guys with kinky Afro locks can also try blow drying mens hair to end up with a trendy and cool hair look. For a more defined and neat look, you can go with a blow out taper or even a blowout taper fade.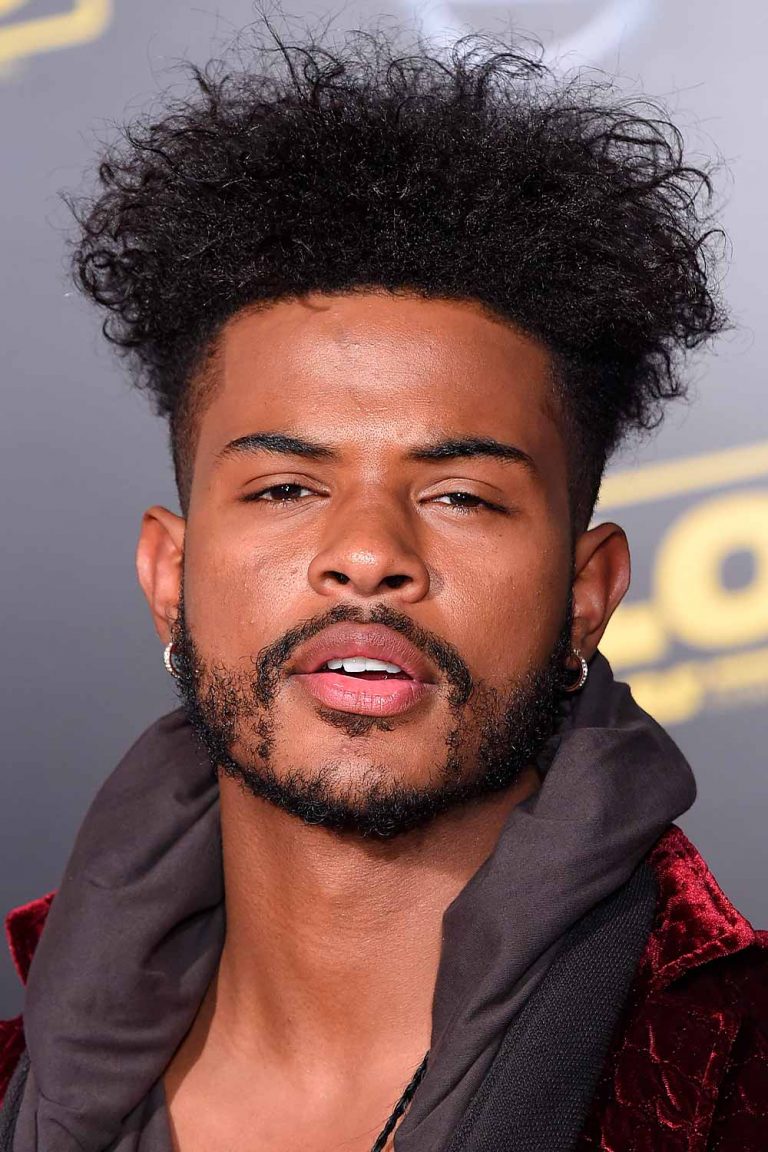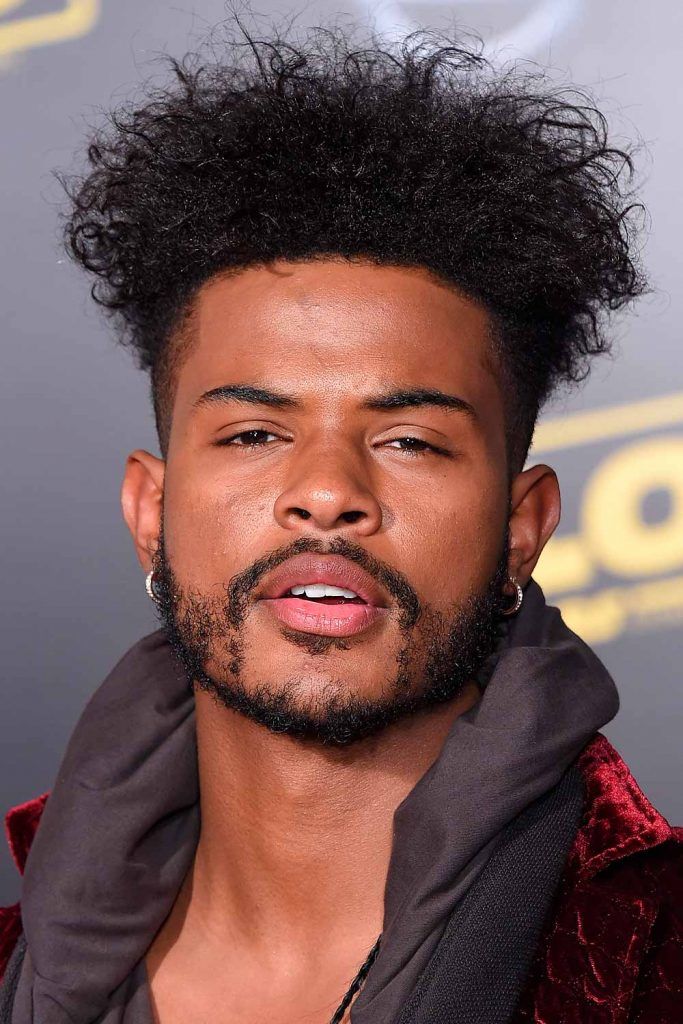 DFree/Shutterstock
FAQs
What is a blowout haircut?
This is a type of hairstyle that is created using a round brush and a blow dryer. You will not need to use any other styling tools, such as a hair straightener or curling wand.
What is a blowout haircut for guys?
A blowout for men is a haircut that features a Brooklyn fade or a temp fade on the back and sides, while the top is styled with the help of a hair dryer and a round brush. There are many variations on this cut, ranging in style, length and ambiance./p>
How much is a blowout haircut?
The price depends on many factors, such as the length and thickness of your hair as well as the difficulty of the style. Also, it may range from salon to salon. However, on average, a blowout style costs around $85 and higher.
What is a blowout fade?
A blowout fade, also known as a Brooklyn fade, is a haircut that incorporates a low fade or a temp fade on the sides and back and a voluminous top, which can be styled in many different ways.
Are blowouts bad for hair?
Because you use heating tools at high temperatures, a blowout hairstyle can damage your locks greatly and make them overly dry if done too often. Thus, to avoid negative consequences for your hair, you should give it a break from a blowout hairstyle. And make sure to apply a heat protectant before using a blow dryer on your hair.
REFERENCES:
Blowout Hairstyle for Men Source