Have you ever thought why with messy hairstyles men look so hot? There is something really attractive in those tousled locks as they fall effortlessly over your face. Besides, they are very easy to create and maintain. All you need is a bit of the right hairstyling product and a special carefree attitude. So, if you are considering an upgrade to your current hairstyle, wait no longer. Below, we have put together the trendiest messy mens hairstyles to infuse you with inspiration.
Short Messy Hair
Short hair, don't care. Arguably, this motto applies to everyone. So, if you do not want to spend much time or effort maintaining your hair, consider short messy hairstyles. To get the look, you can simply ruffle your locks with a tad of hair pomade and you are good to go.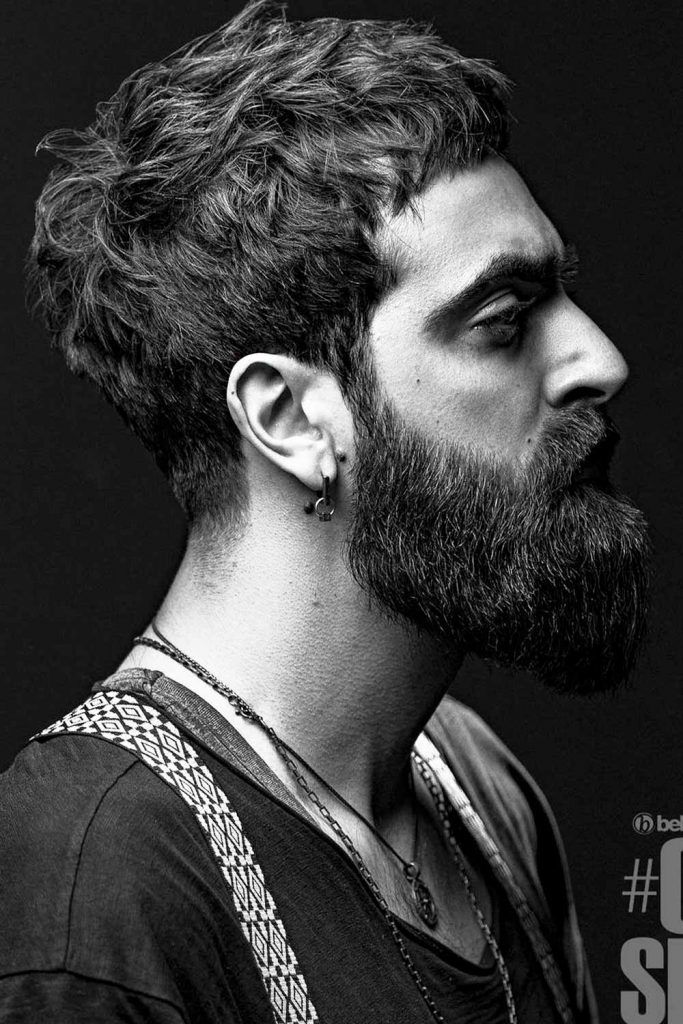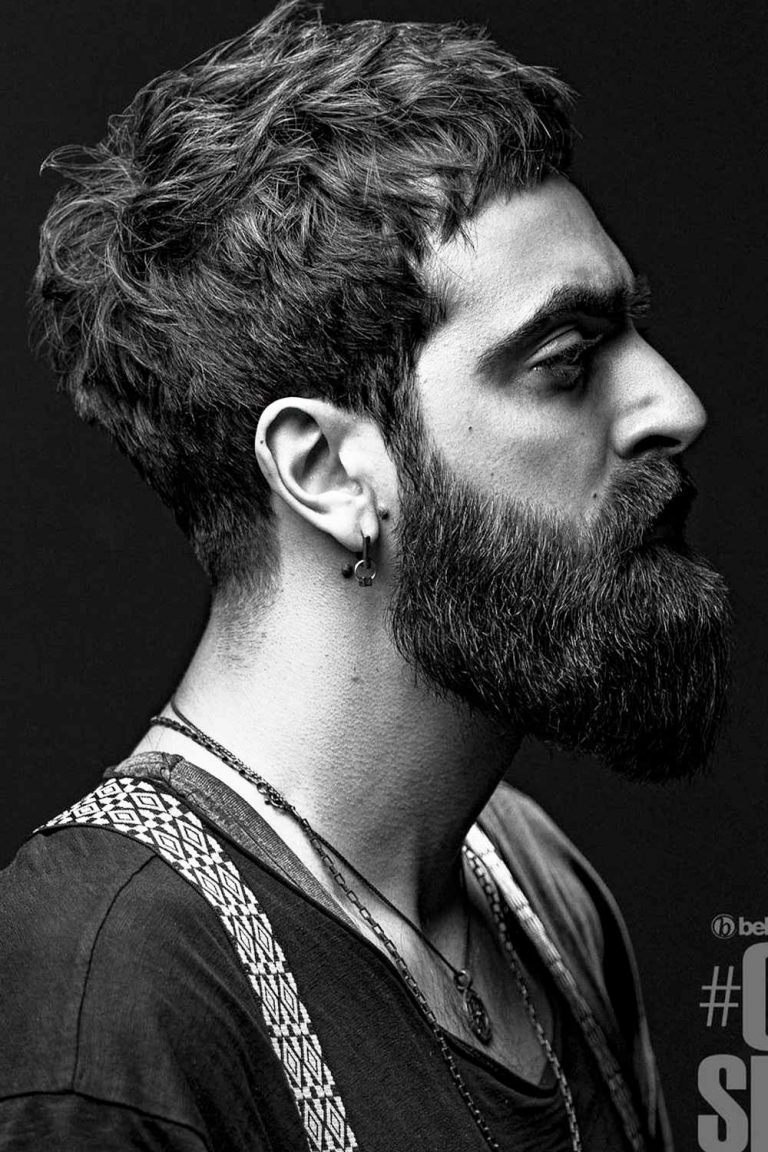 Source: @a.nizhnick via Instagram
Messy Medium Hair
Medium messy hair allows you to show off your hair texture and create an impactful look without huss. Spritz your hair with some sea salt spray after washing and let it air dry. As simple as that.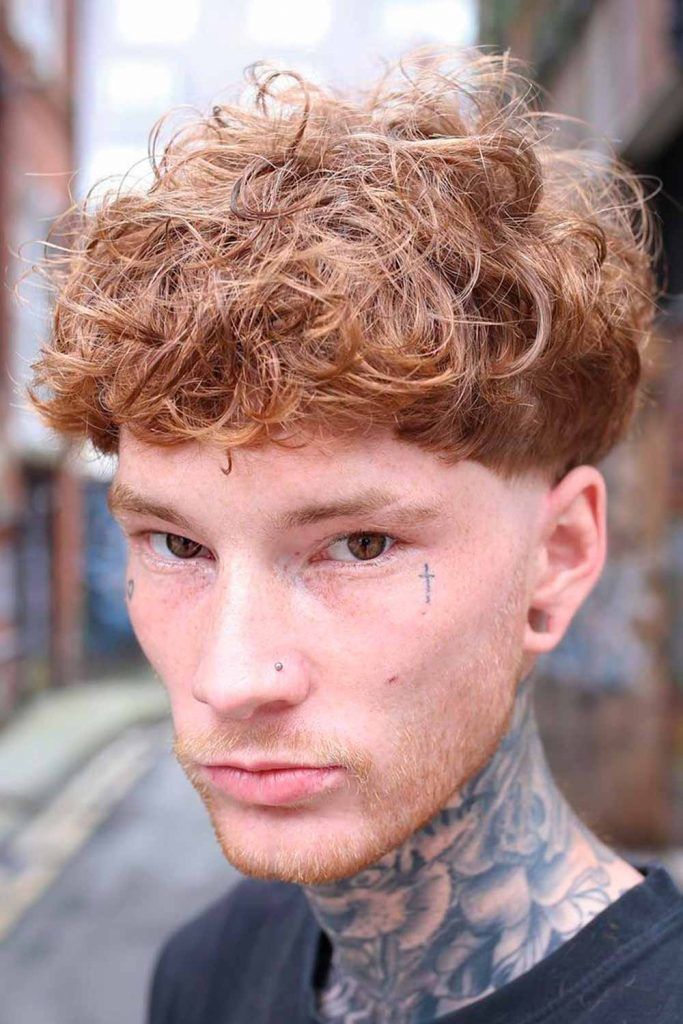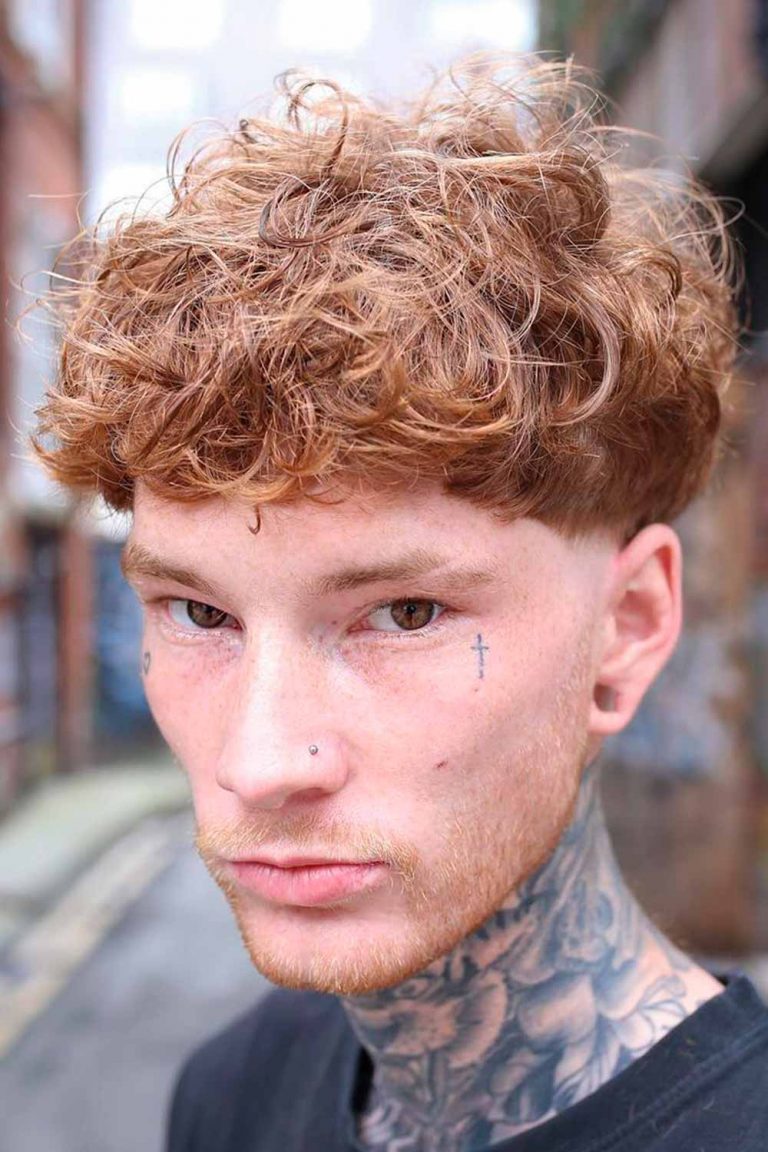 Source: @rpb_nq via Instagram
Long Messy Hair Men
Mens messy hairstyles know no limits in terms of length and texture. Thus, if you are a fan of long locks, feel free to style them messy. Yet, make sure you do not overdo it, as excessively messy long hair can make you look unkempt.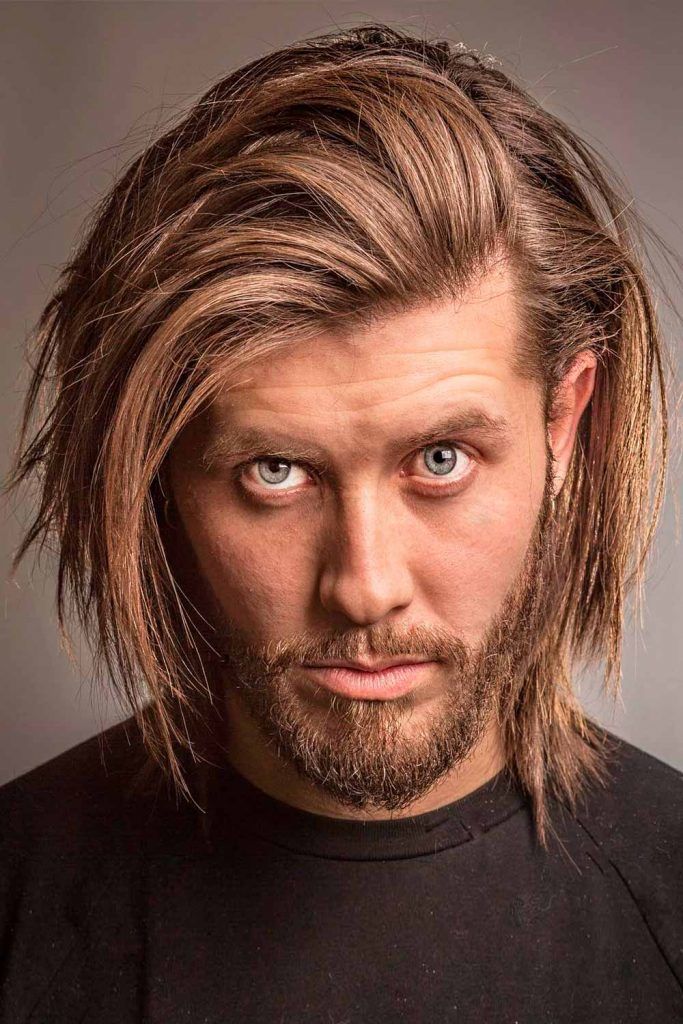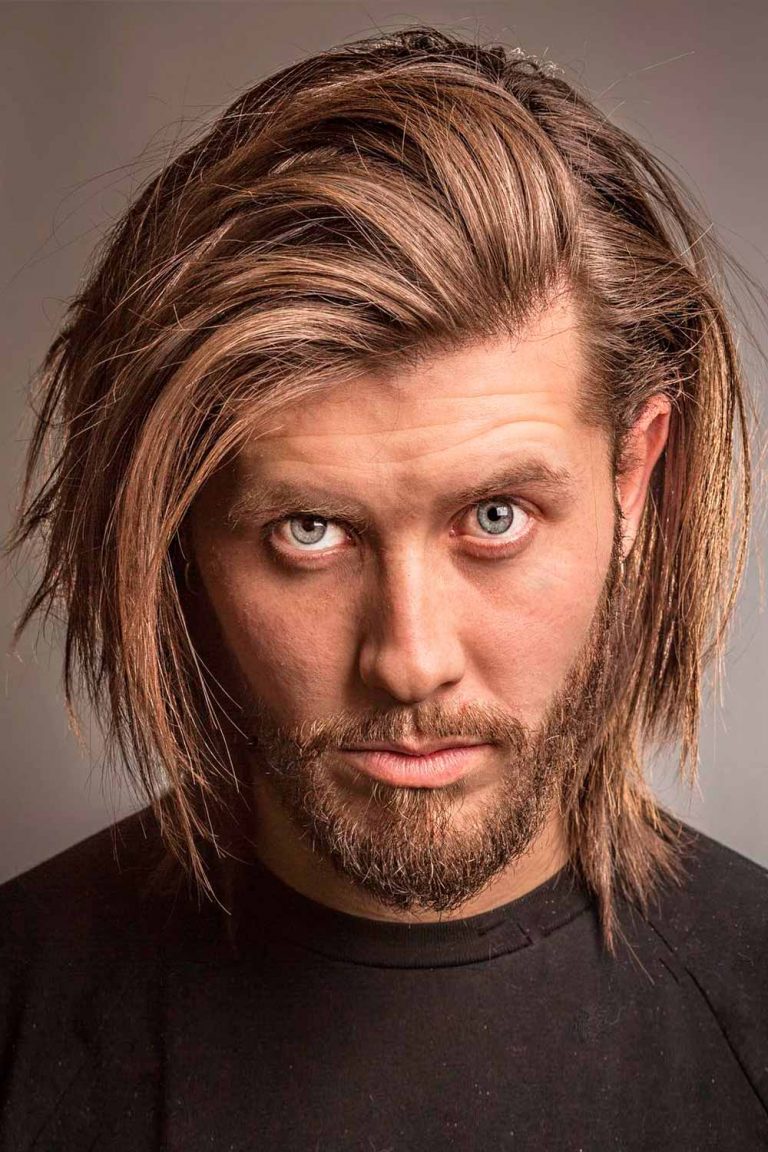 Source: @tombaxter_hair via Instagram
Bed Head Hairstyle
Bed Head is a classic messy hairstyle. Yet, it does not mean that you can simply jump out of the bed and leave the house without sprucing up your hair at least a little. Also, make sure your hair is clean, fresh and there are no creases in it after sleeping.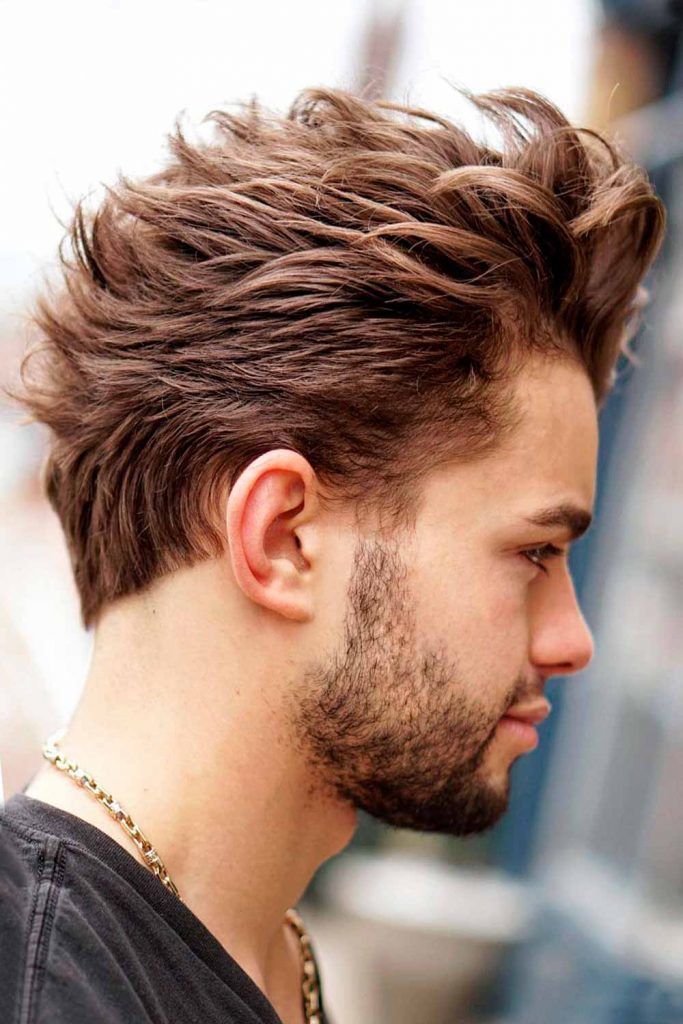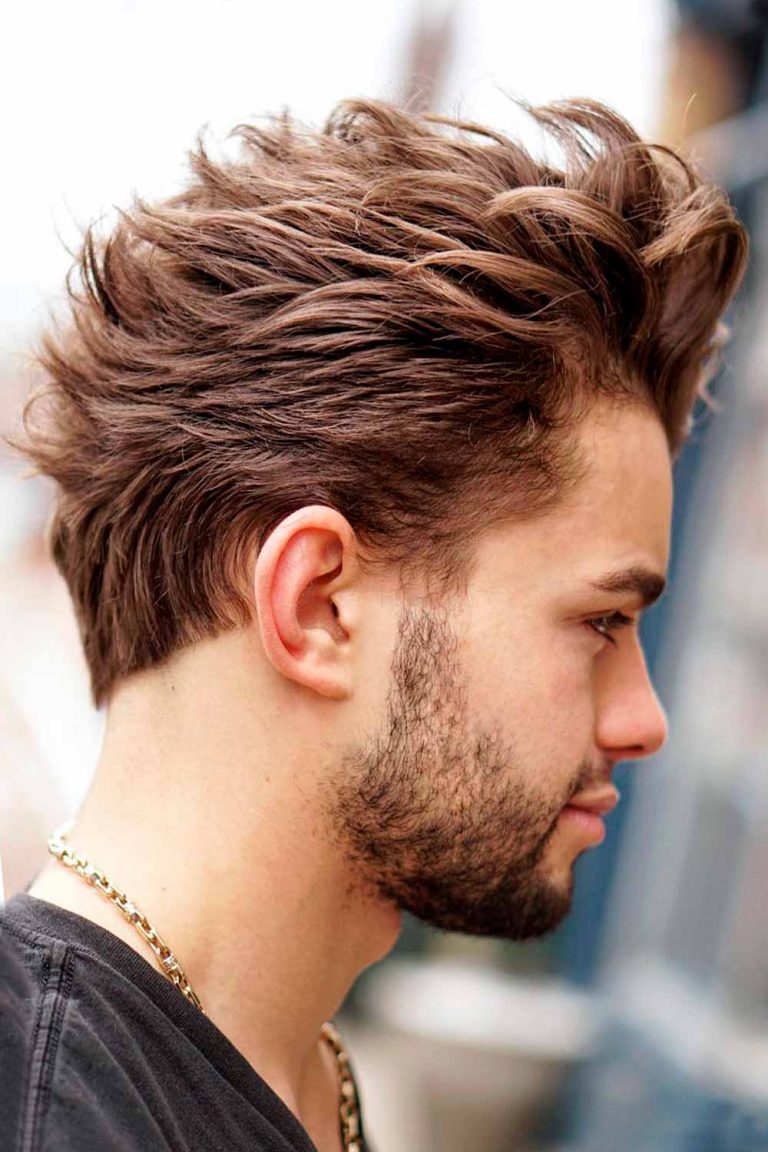 Source: @z_ramsey via Instagram
Messy Fringe
If you are not ready to commit to all out messy hairstyles, then consider only tousling the part of your hair, such as a fringe, for example. Another great thing about it is that out of all messy hairstyles men fringe is one of the most versatile, as you can flaunt it both to formal and casual events.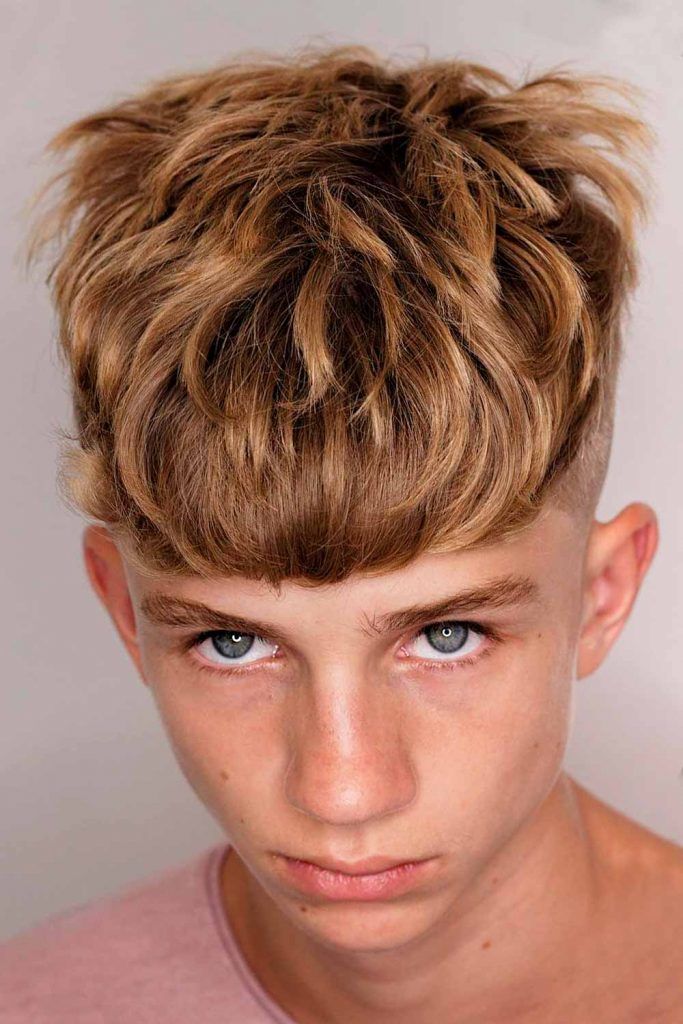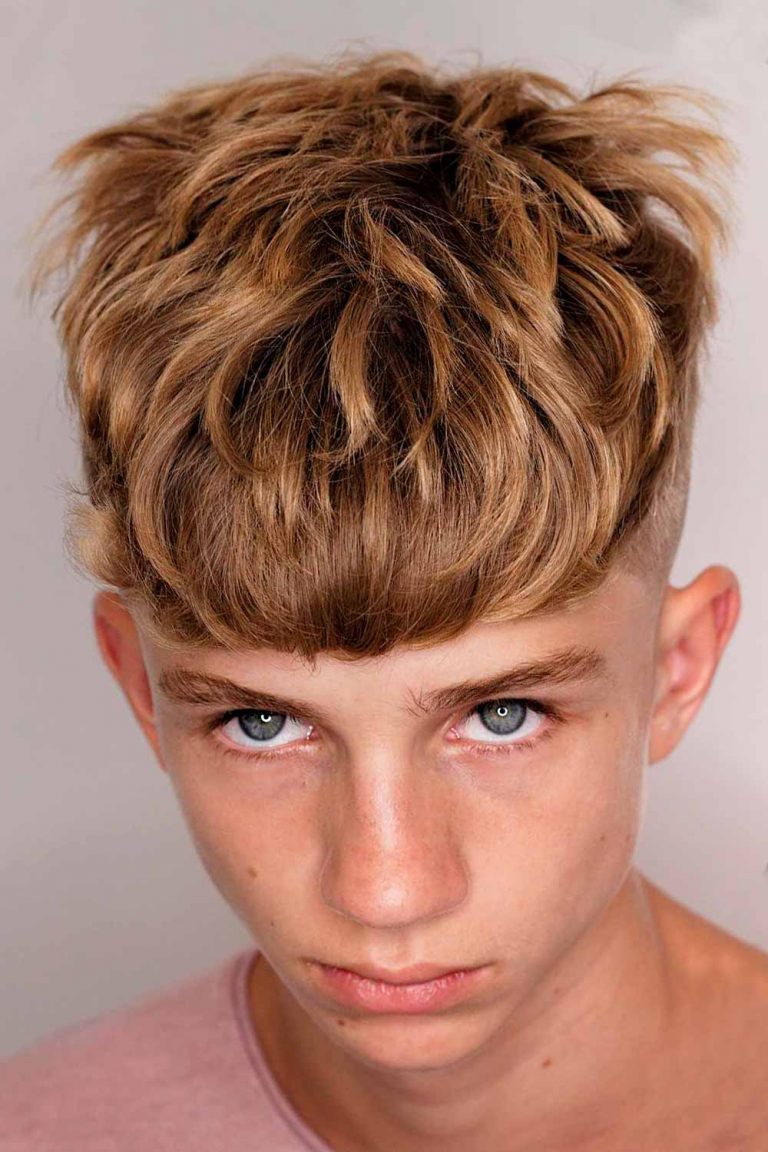 Source: @horatiuthebarber via Instagram
Spiky Hairstyle
Relaxed hairstyles may look bold and daring too. Take, for instance, this guys messy hair that he chooses to style spiked up. Because the hair on the top of the head is so messy fade haircut on the sides and back is a welcome accompaniment to such a look.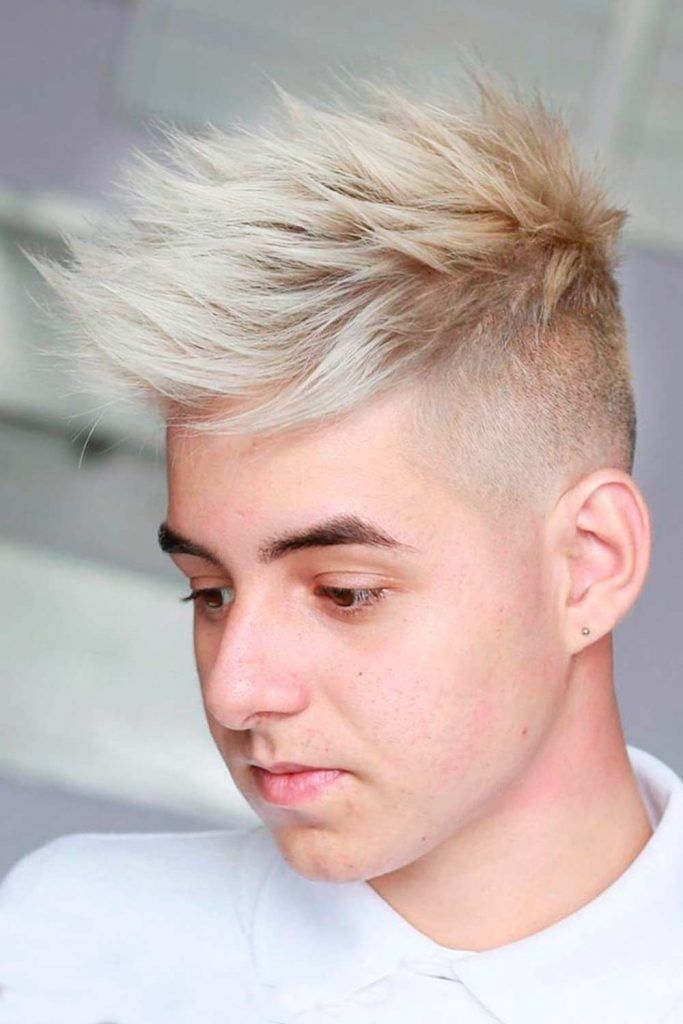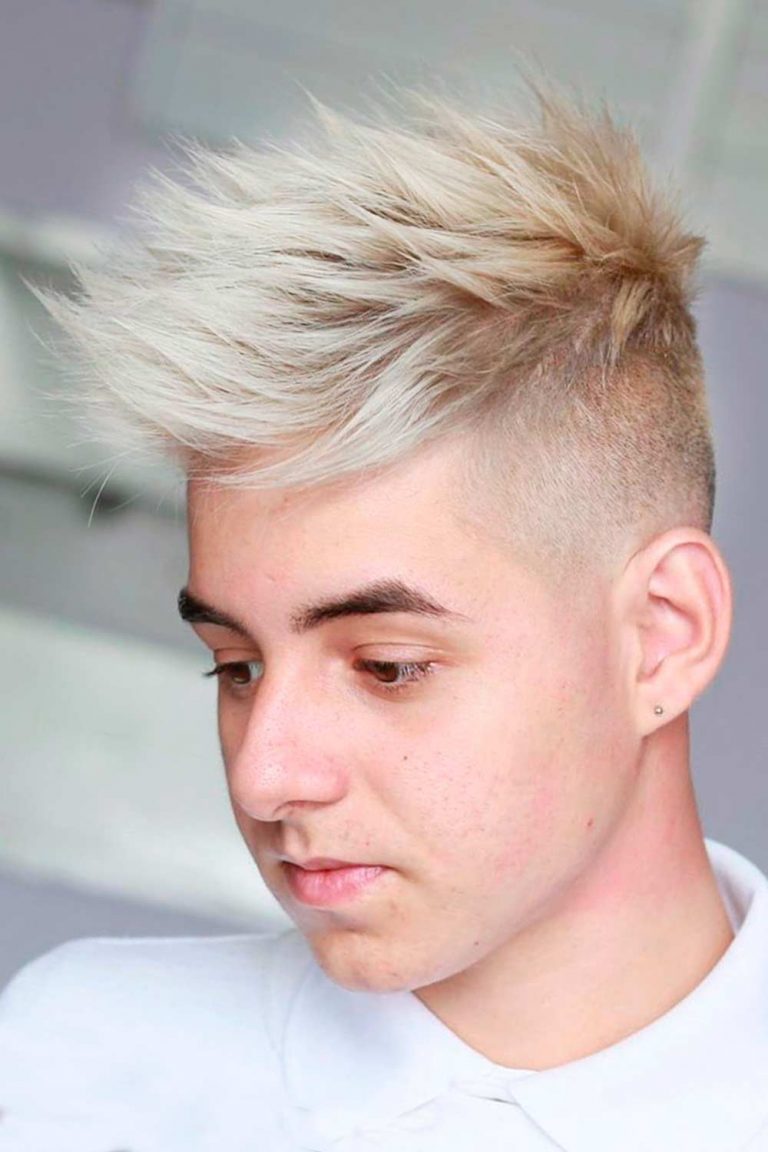 Source: @cheobarberpr via Instagram
Messy Hairstyle For Thick Hair
Guys with thick locks can also sport messy male hairstyles. But to make your mane easier to style, go for a texture hair men cut. As it removes weight and bulk from it, a messy haircut comes out more carefree and laid-back.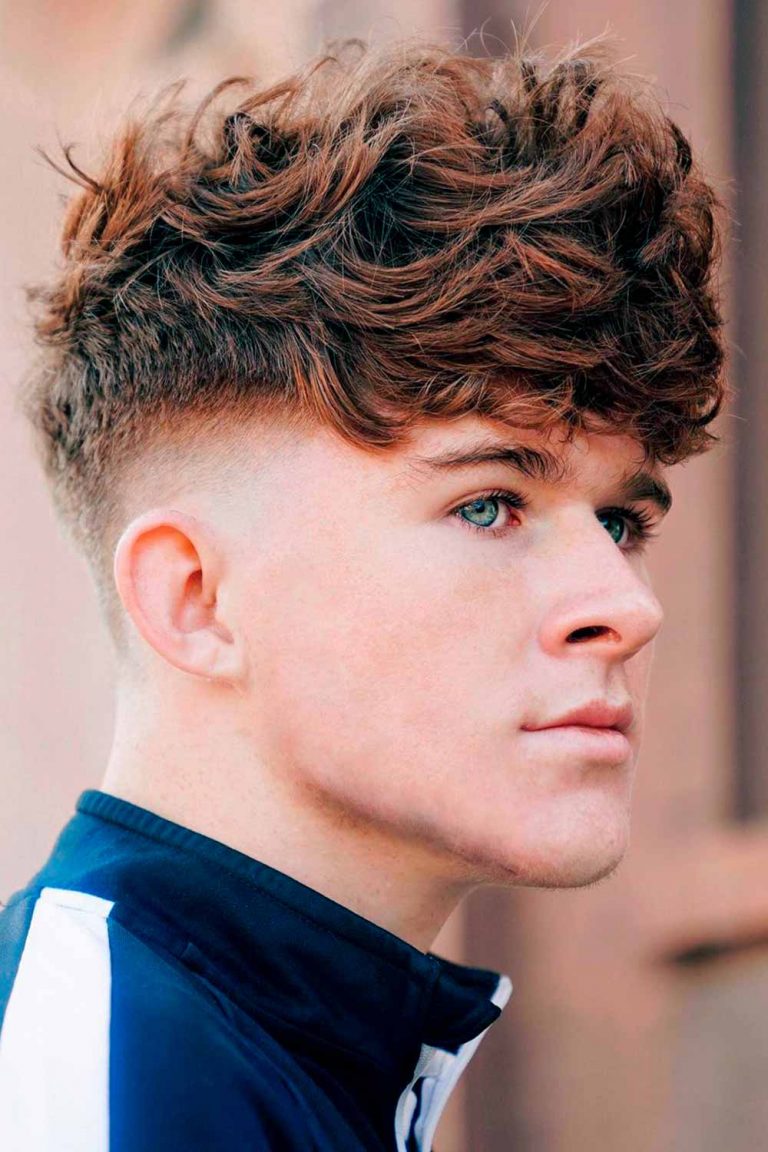 Source: @z_ramsey via Instagram
Pompadour Messy Hair Men
A pompadour is known to be particularly neat and polished. But this should not always be the case. You are free to give it a messy hair men vibe. Moreover, with messy hairstyles men can achieve an ample top much easier than with sleek ones. So, ruffy hair has plenty of benefits.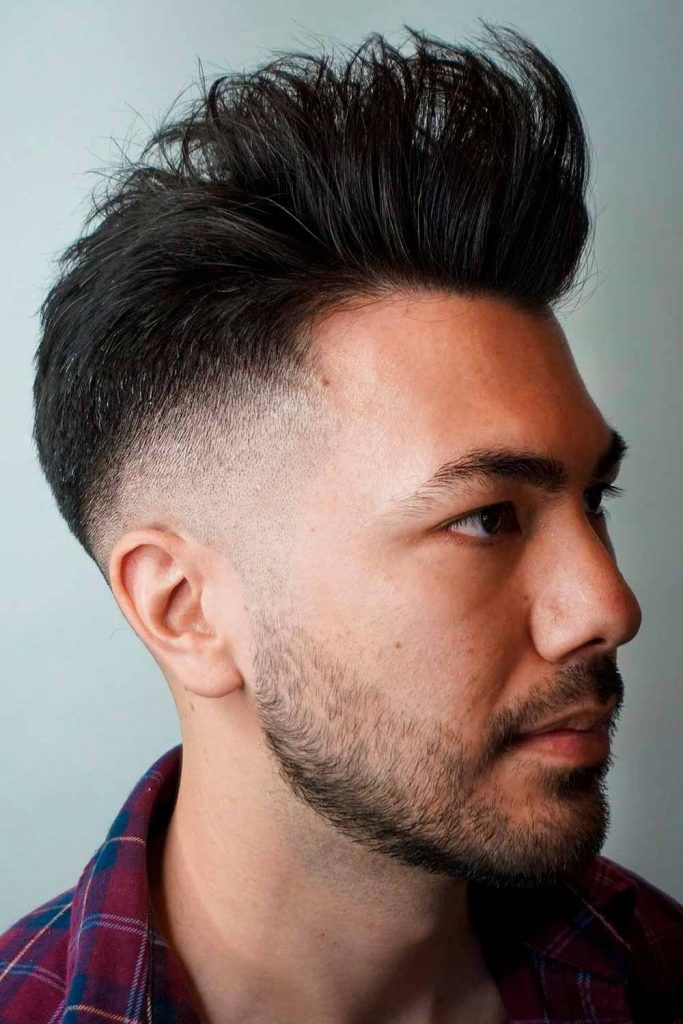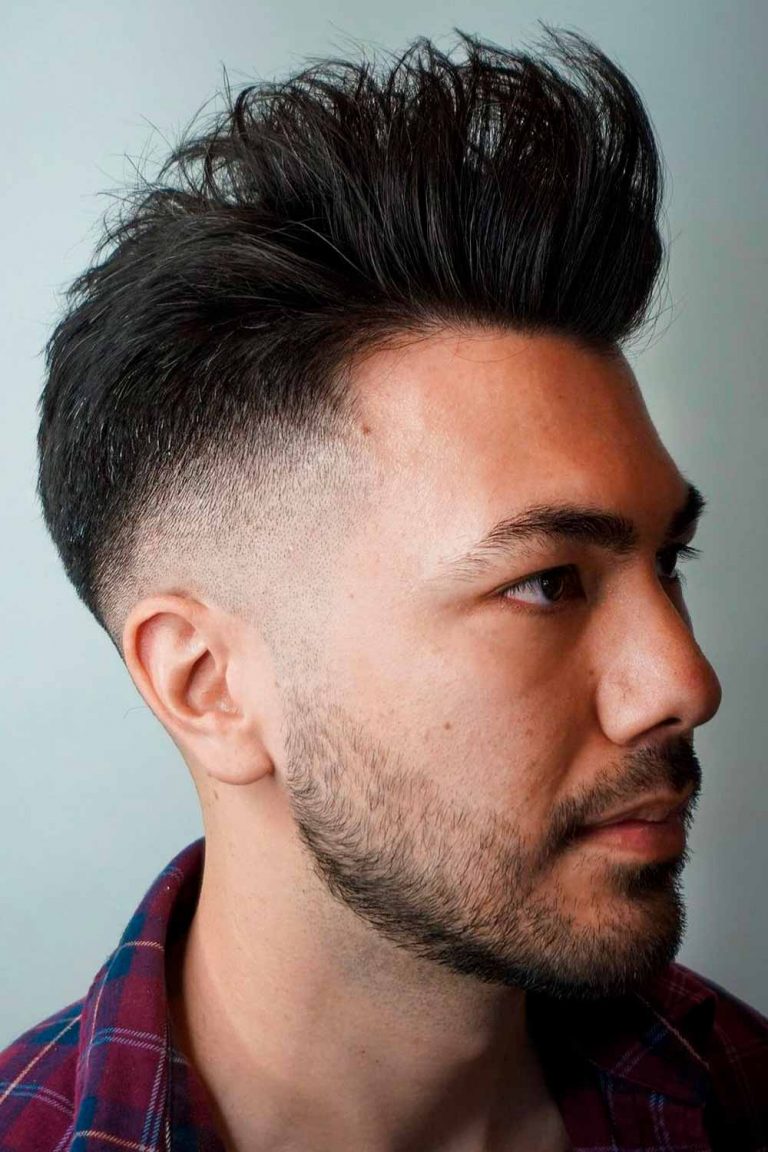 Source: @anthonythebarber916 via Instagram
Messy Blowout
A blowout mens messy haircut looks as if the wind styled your hair. A little unkempt, it has plenty of charm and charisma. Of course, to get it, you do not have to chase the wind. Simply dry your hair with a blow dryer after you have washed it and style using a hair pomade.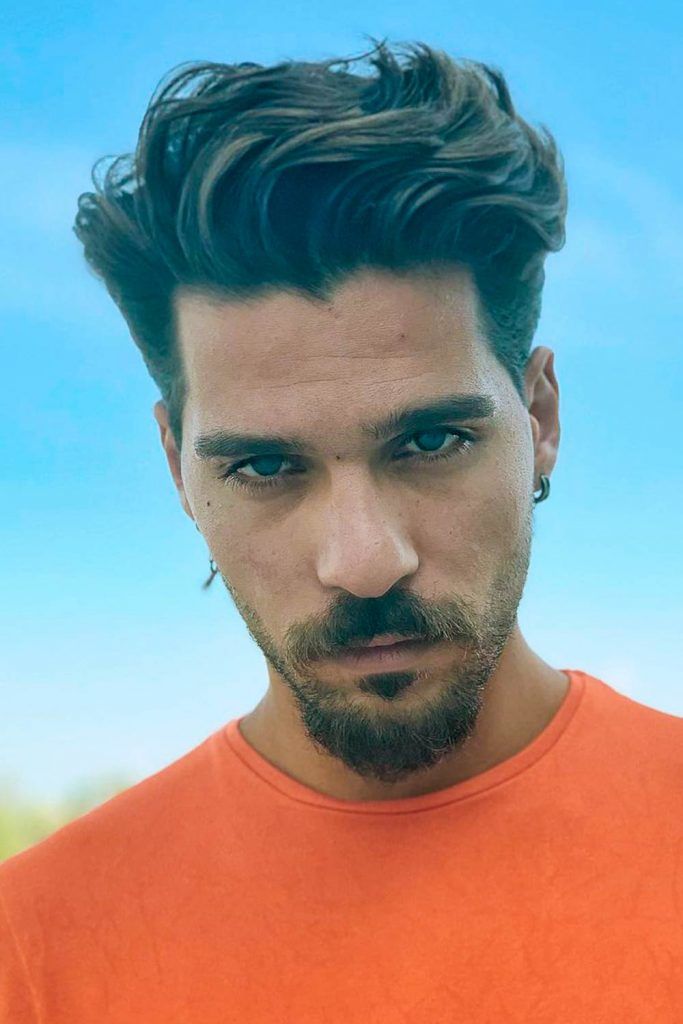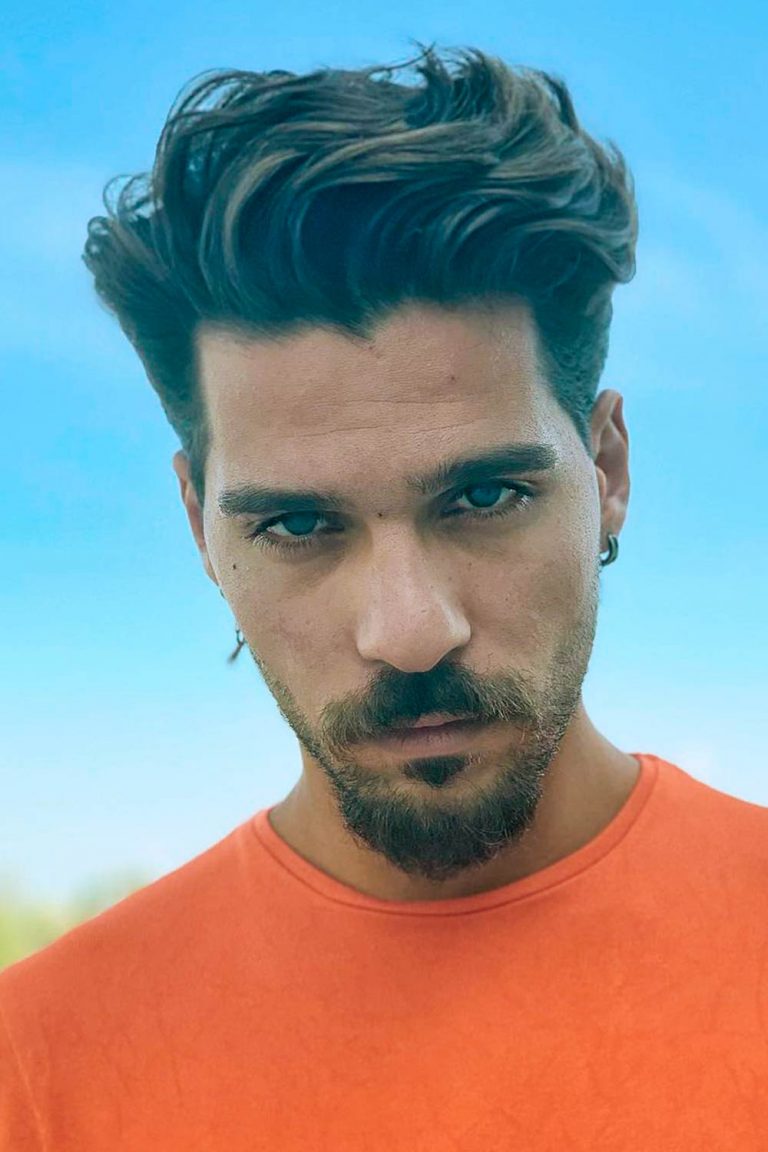 Source: @alan_beak via Instagram
Messy Crop Top
Crop tops have made a huge comeback as a fashion trend lately. Yet, their modern version is much messier and textured. Cropped messy short hair on the top can be complemented with a fade or undercut on the back and sides for extra emphasis.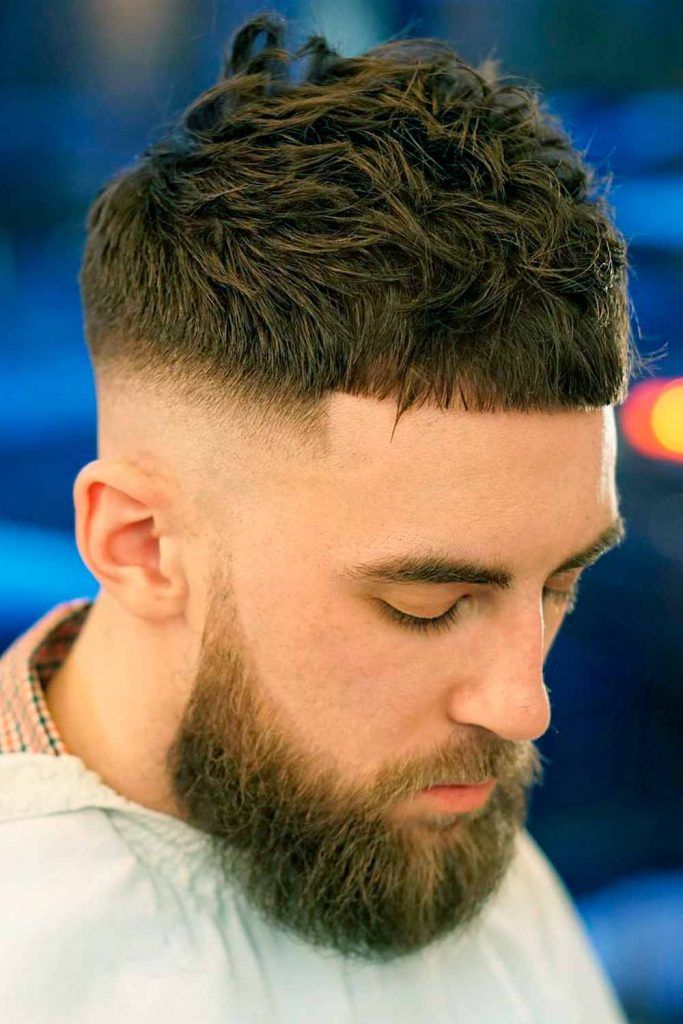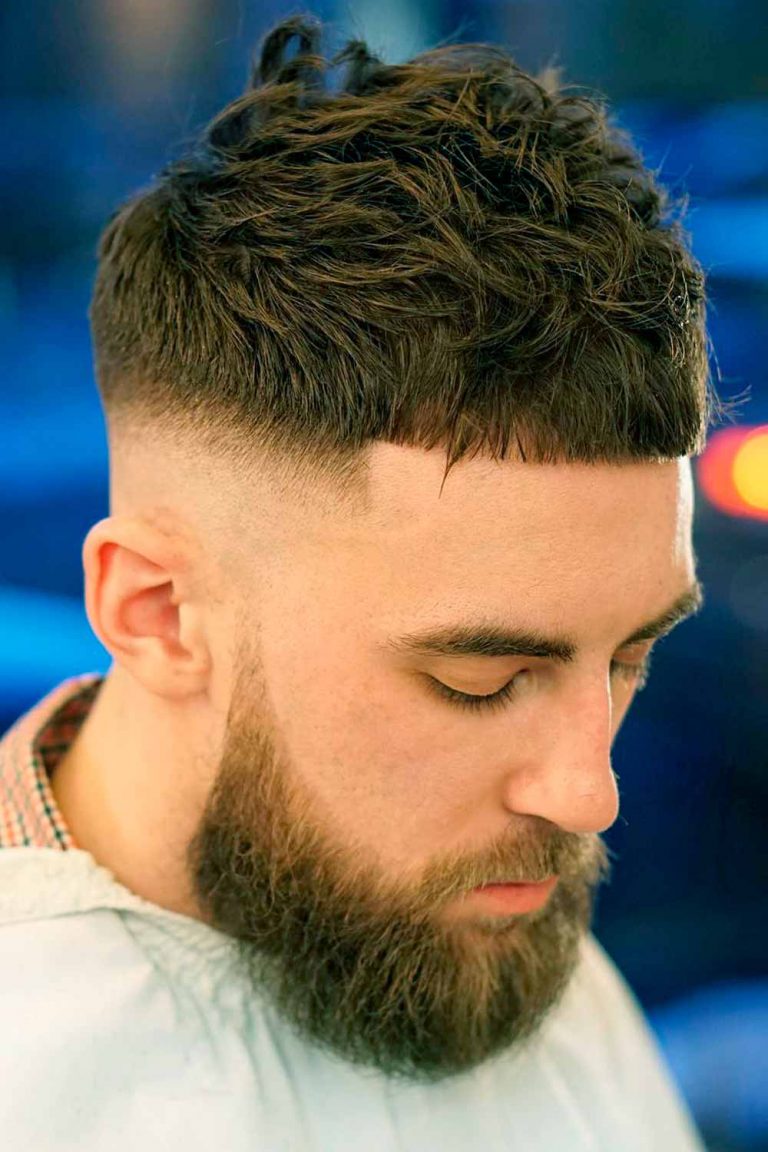 Source: @z_ramsey via Instagram
Faux Hawk Messy Hair Men
Messy hair works for almost any hairstyle, even if it is already very bold and defined, such as a faux hawk, for example. When styling it messy, you bring the crest to the center stage straight out. Though, if you would still like to make it even more prominent, add some color to the front strands or paint highlights in them.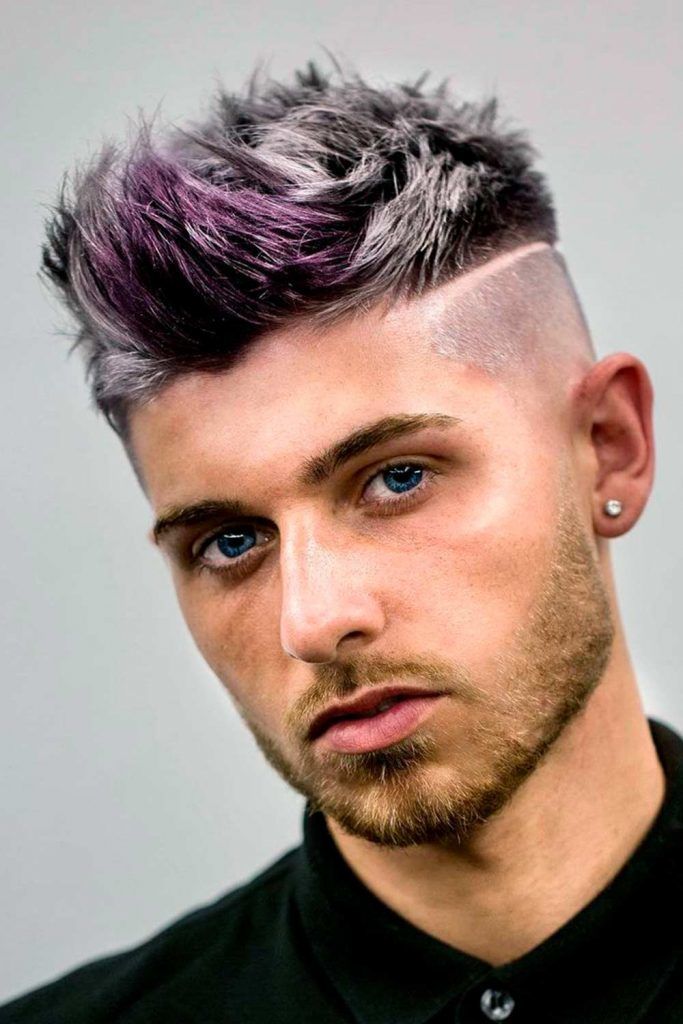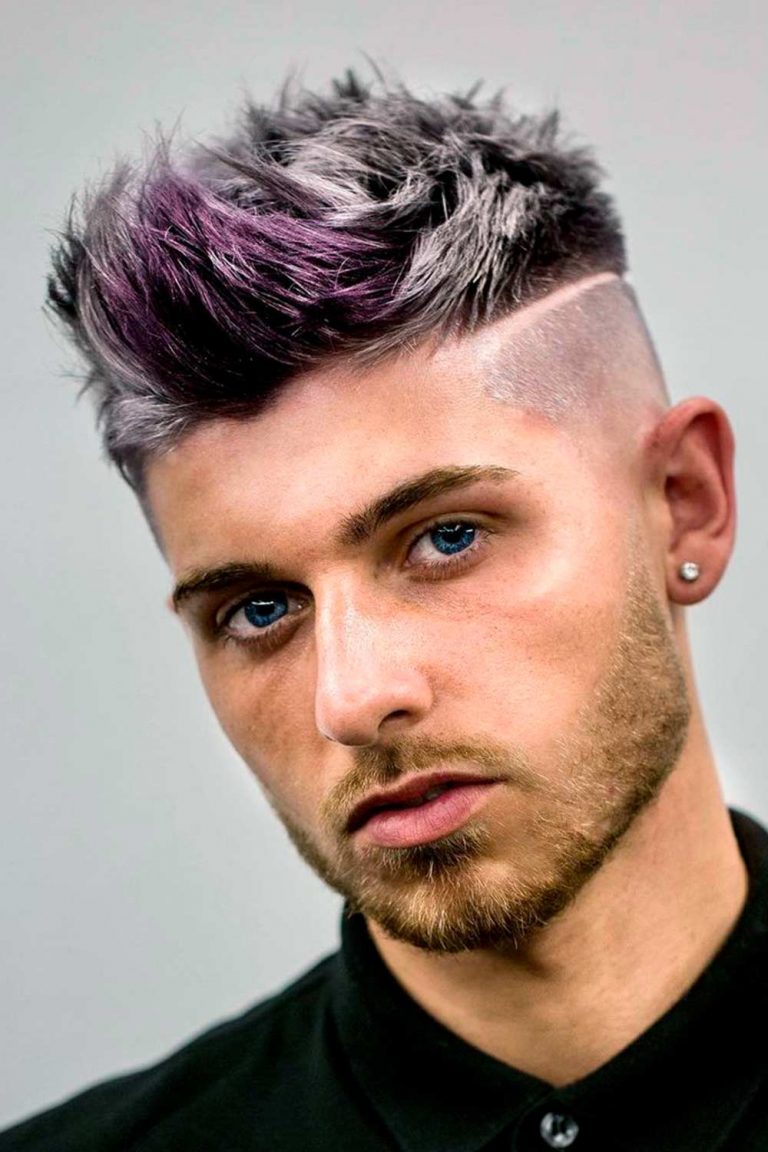 Source: @tombaxter_hair via Instagram
Messy Crew Cut
Although we are used to seeing a crew cut quite neat and smart, it is no stranger to messy styling. With short messy hair men still can fit any ambiance, from informal to professional. So, you may not worry that it is going to break any dress code rules.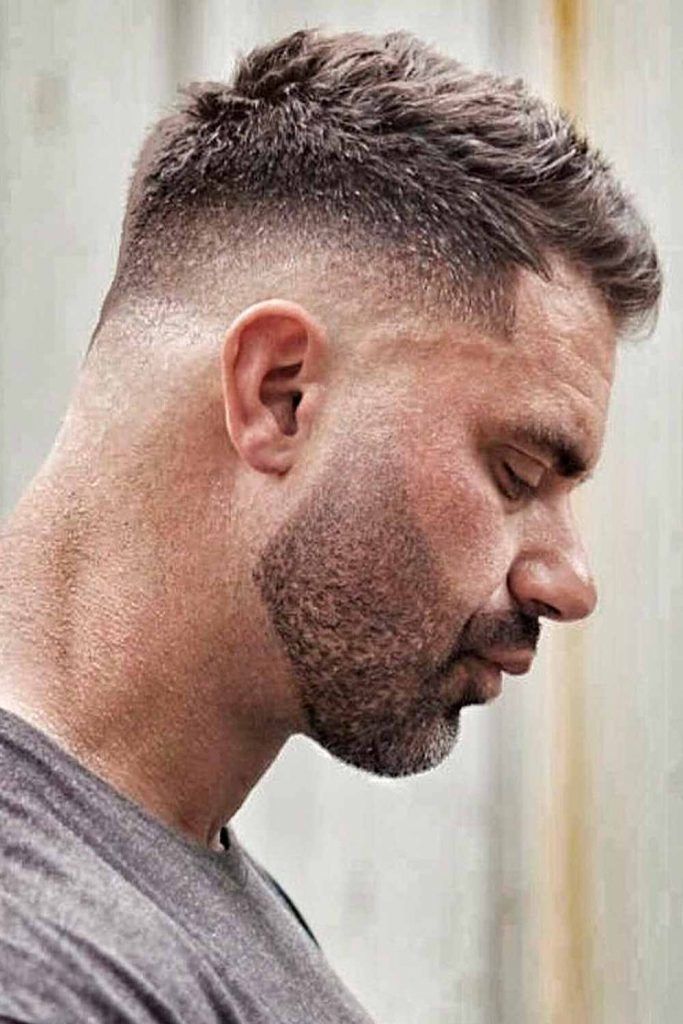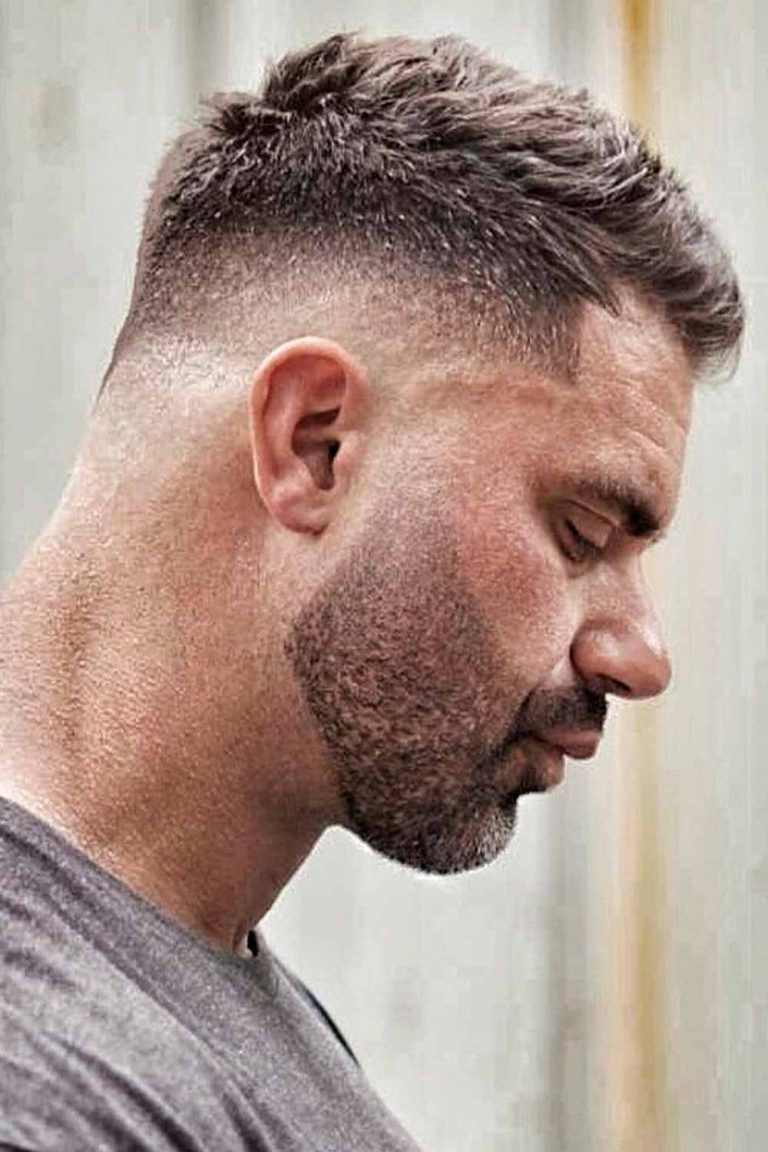 Source: @xbigwesx via Instagram
Side Part Messy Hair Men
A messy side part may sound like something contradictory. But in reality, it looks really cool and fashionable. After parting your hair, just give it a couple of tousles and you will end up with an awe inspiring hair look.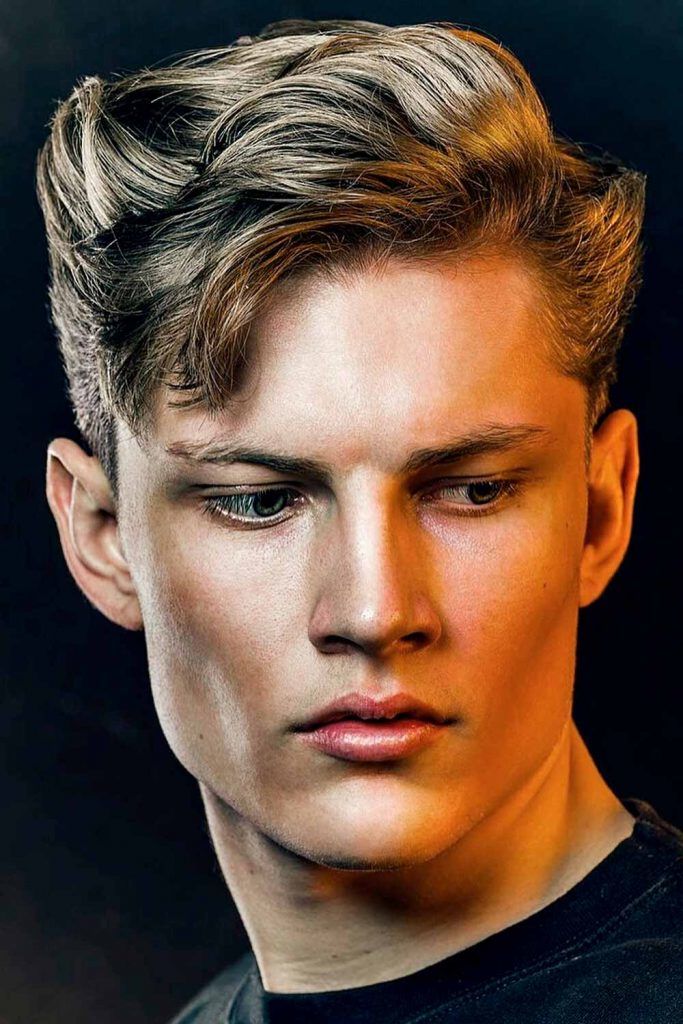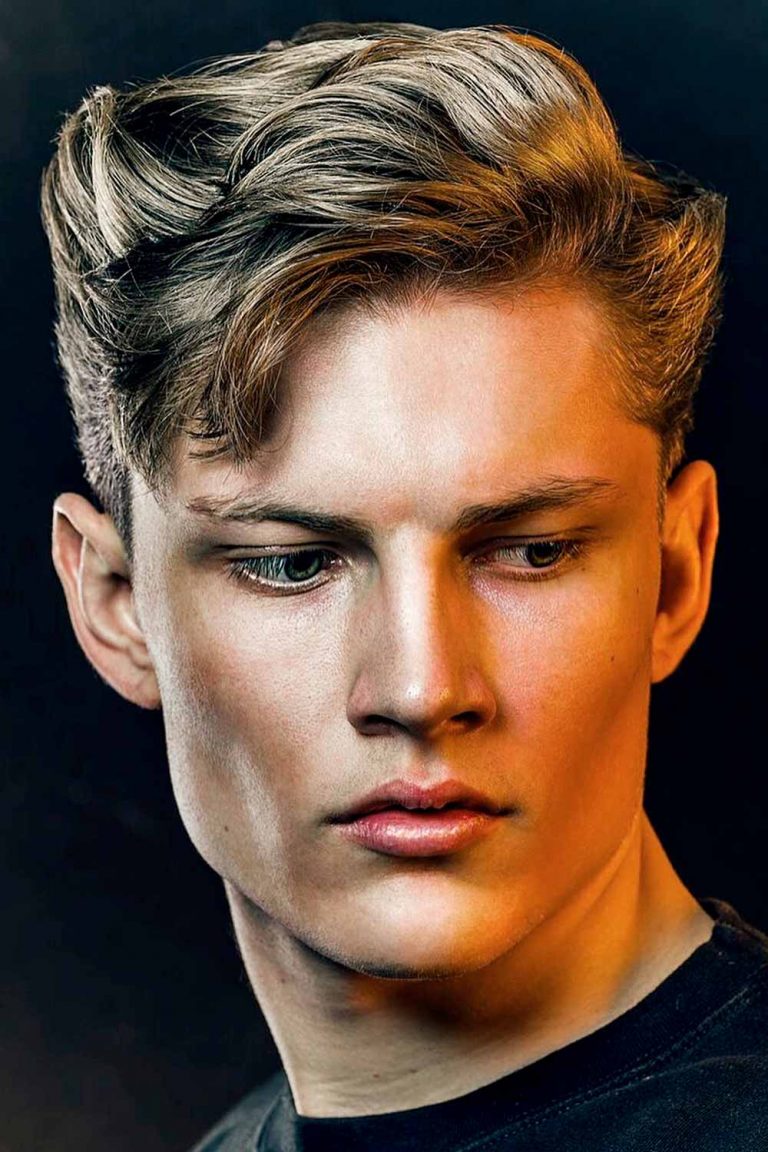 Source: @alan_beak via Instagram
Messy Bro Flow
Regardless of your hair texture hairstyles known as a bro flow are a must for you if you want to rock long locks without getting them into your way. To enhance the breezy feel of the look, dishevel the hair on the top and allow it to fall naturally.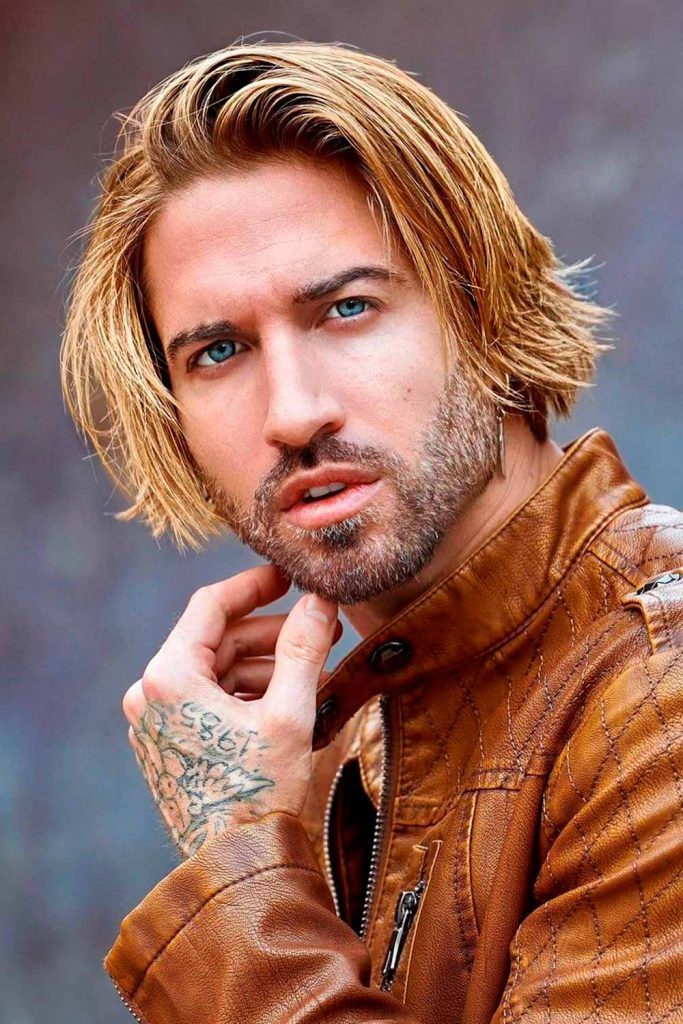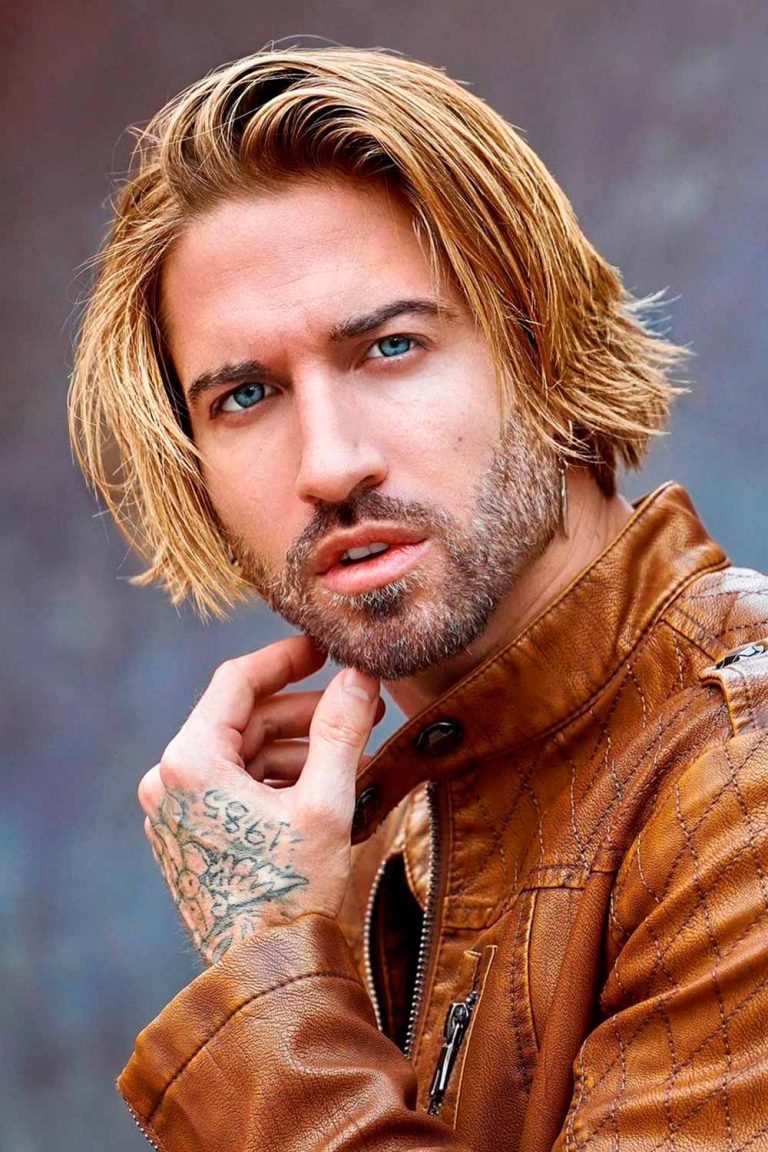 Source: @travbeachboy via Instagram
Quiff Messy Hair Men
Among short messy haircuts, a quiff takes the center stage. While being easy to maintain, it is eye catching and brisk. Push back your hair on top and dishevel it a bit with a hair product and you are all set.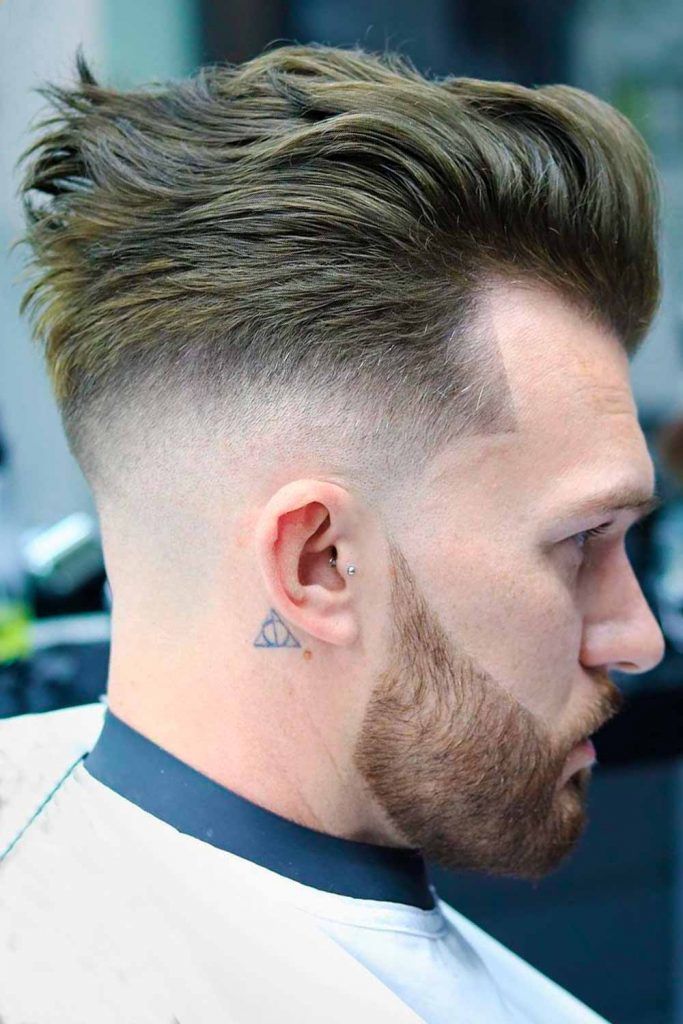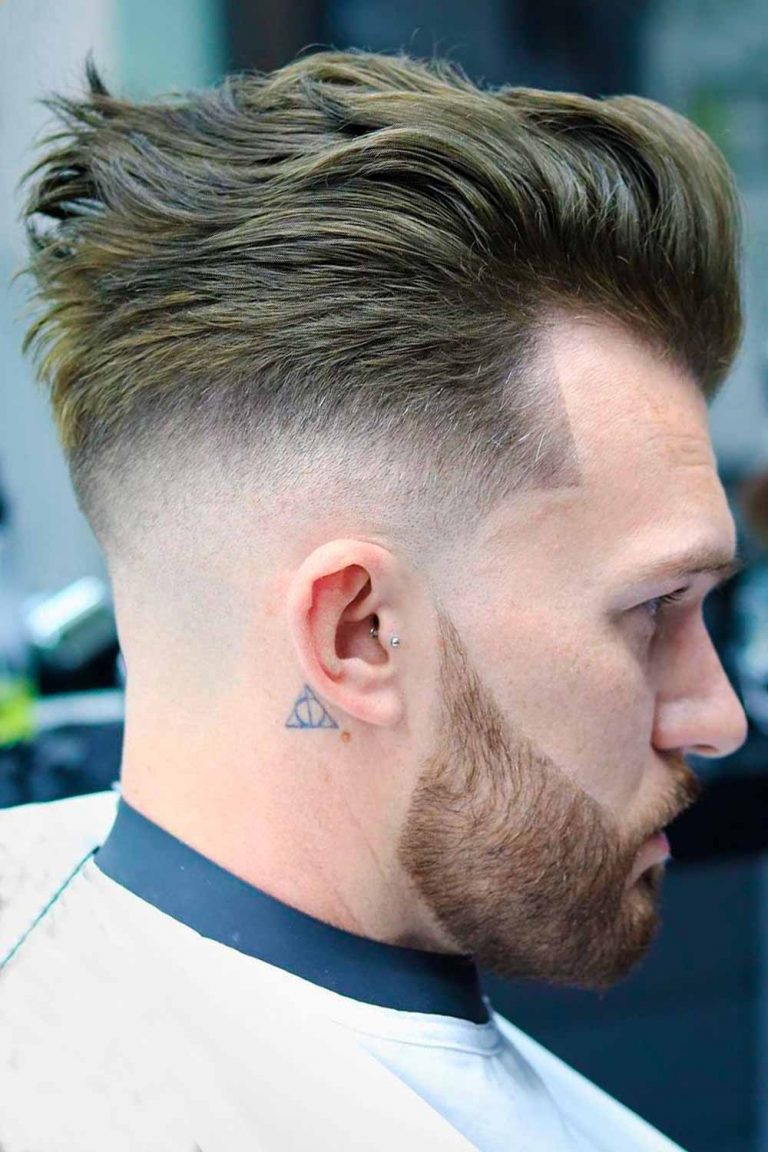 Source: @corneliucrihan via Instagram
Opting for messy hairstyles men are guaranteed a trendy and edgy appearance no matter their hair texture and length. So, as you have probably figured out already, you can never go wrong with them. And our guide is vivid proof of this fact.
Messy Low Maintenance Mens Medium Hairstyles
When you think of messy mens haircut, you assume there will be as little time and effort spent on your flawless look as possible. If you follow in the footsteps of these low maintenance messy mens hairstyles, you'll end up with the perfect result you seek. All it takes is to wash your locks, let them dry, and run a handful of styling product to enhance the texture and keep it in place.
Source: @hayden_cassidy via Instagram
i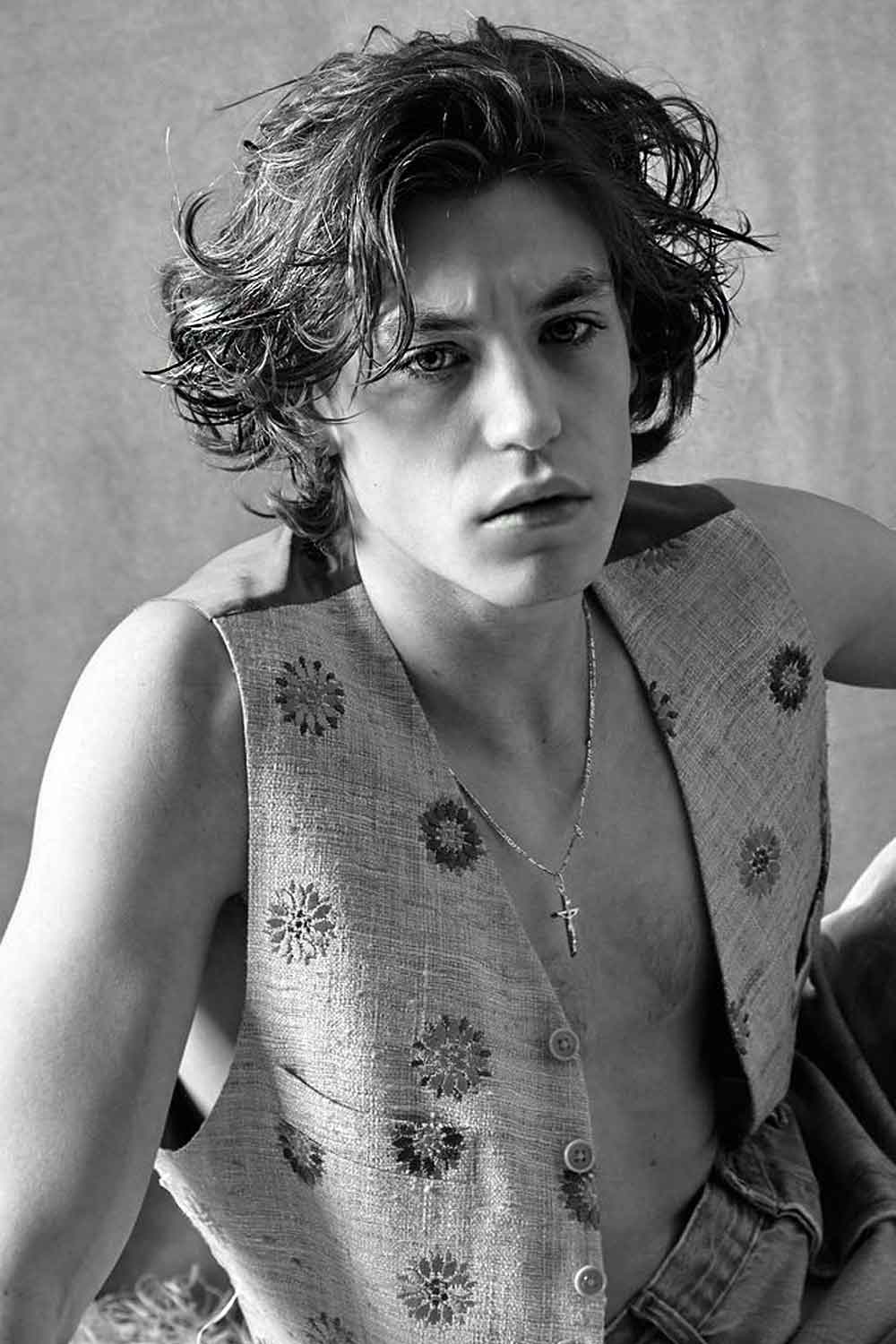 Source: @spizoiky via Instagram
i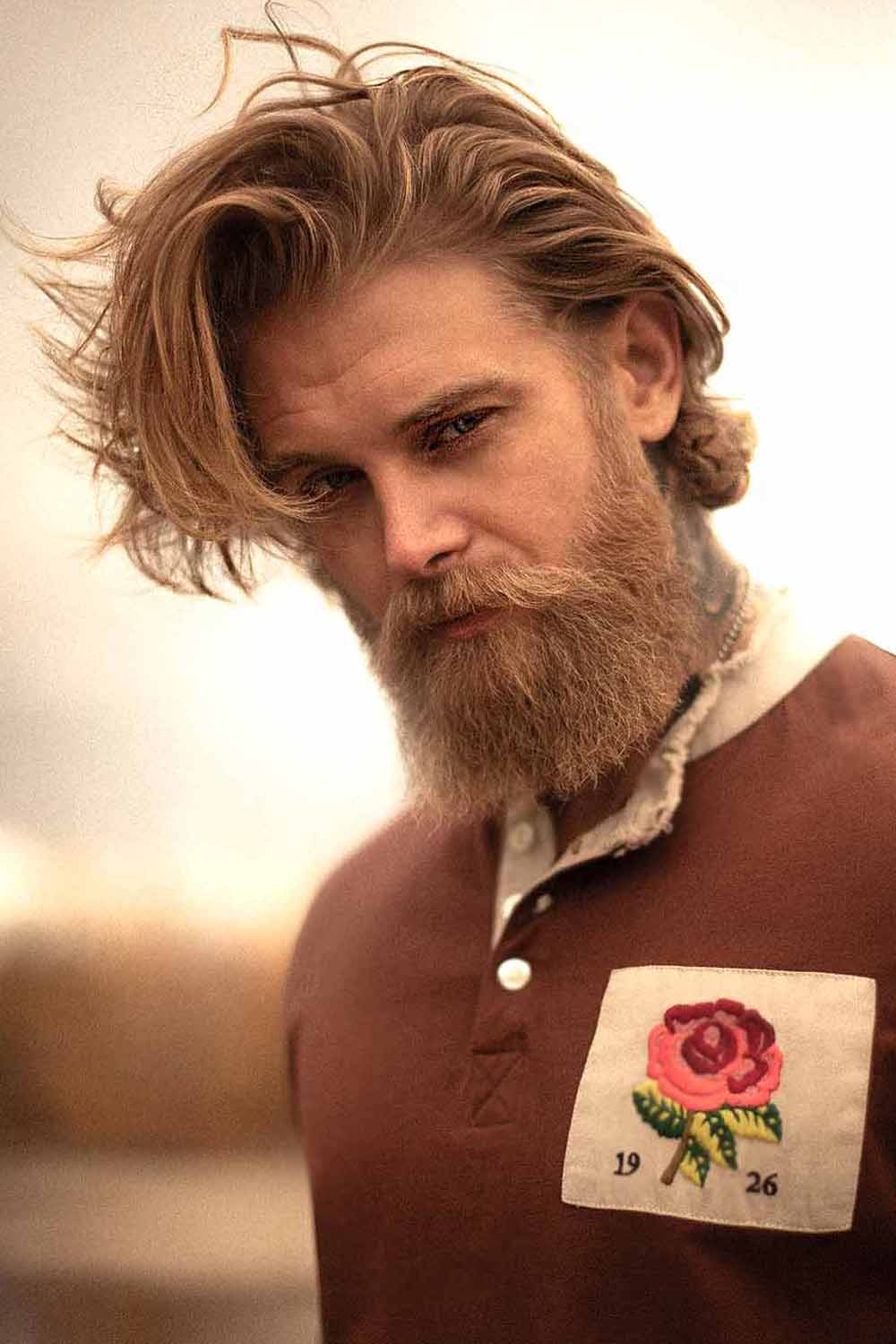 /
Messy Middle Part
Considering male messy hair it's critical to point out that comb-backs and side parts aren't the only styling options on offer. With a middle part, you can create the look that will frame your face ideally, bringing all the best features out. Should it be the outcome you are looking for, don't hesitate to give it a try.
Source: @hayden_cassidy via Instagram
i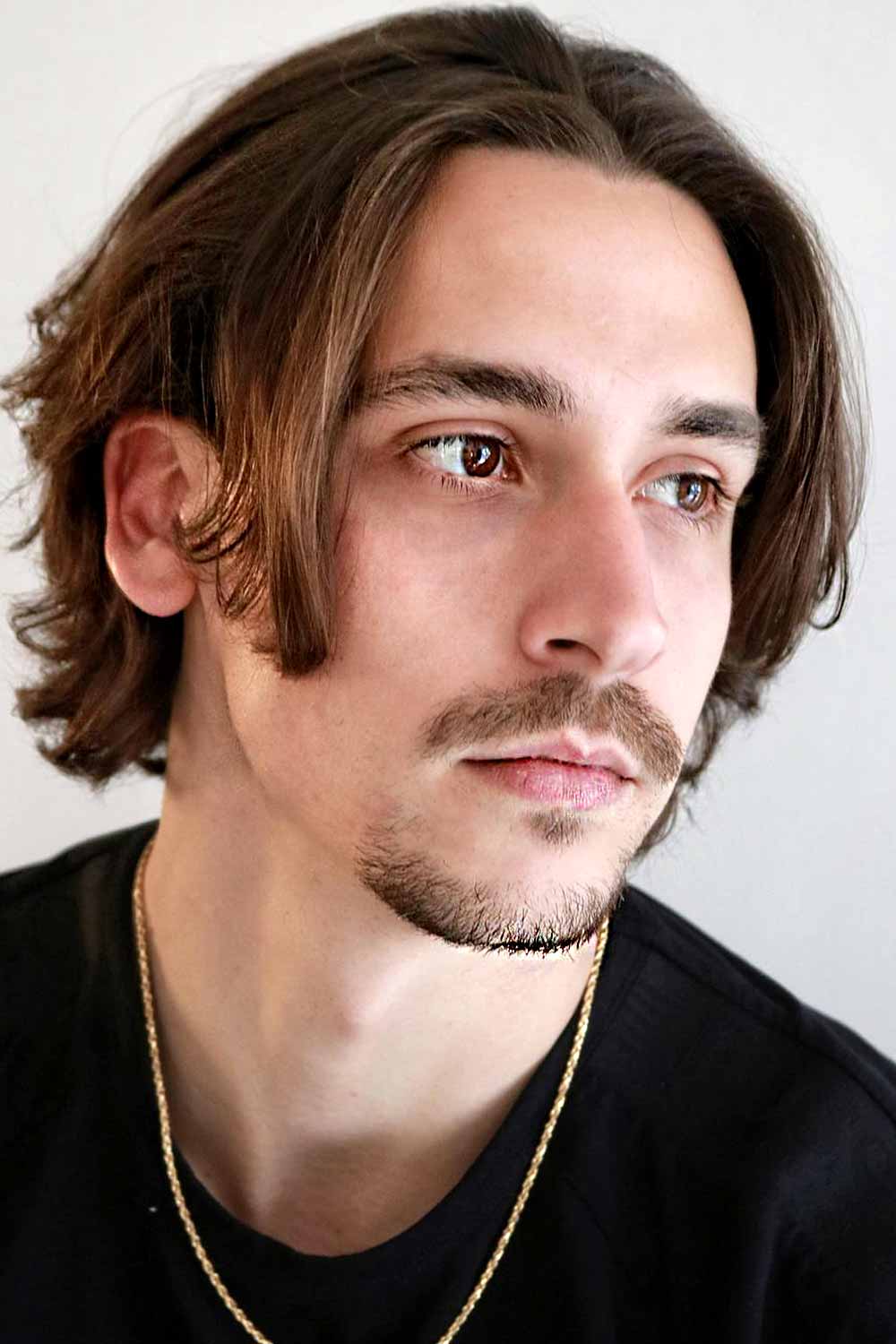 Source: @andrewdoeshair via Instagram
i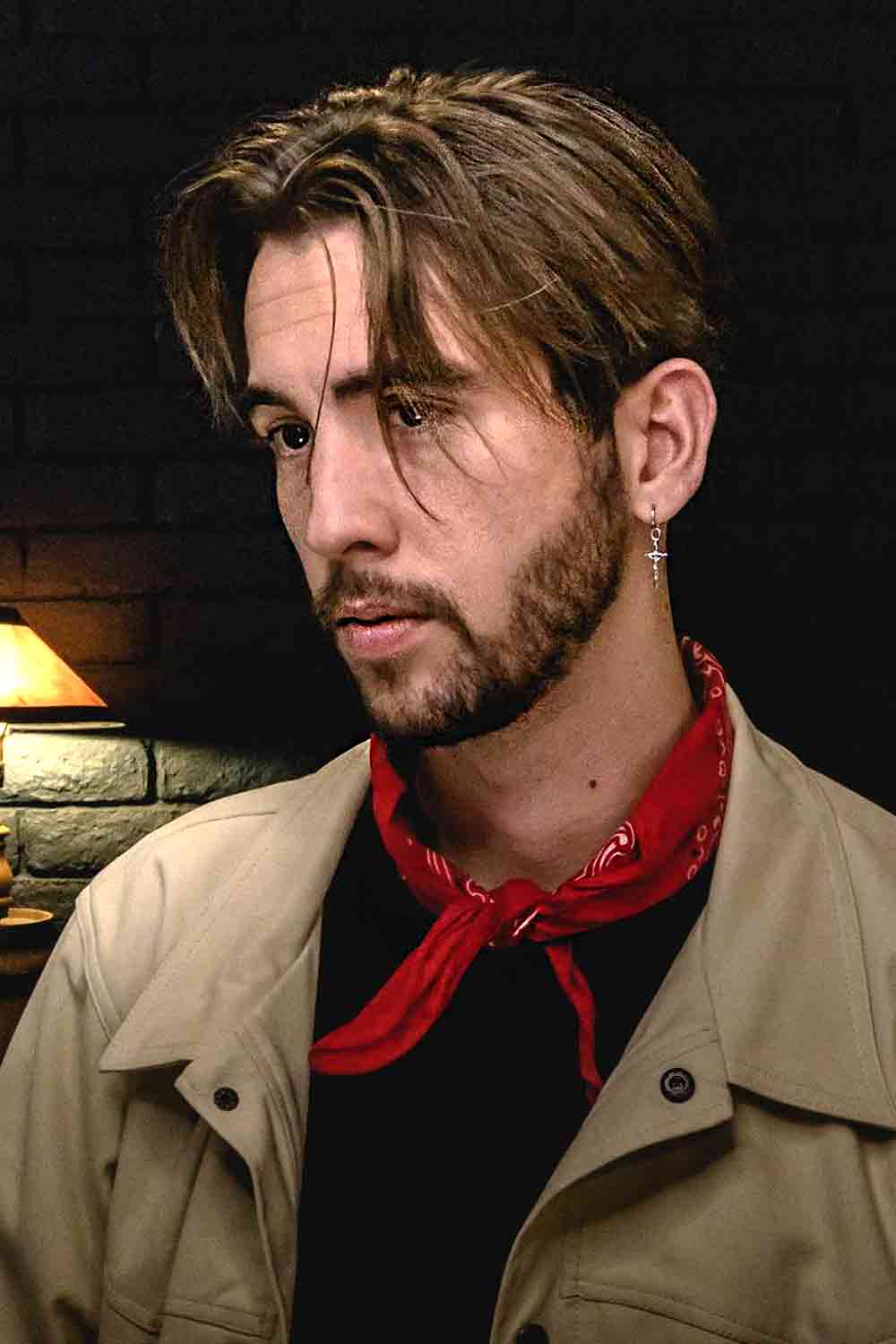 /
Messy Curly Hair
Curly hair texture carries a unique vibe about it. Being slightly messy on its own, it can be transformed into the most messy low maintenance mens hairstyles in no time. Besides, it is always possible to keep all the fun at the top and clip the sides neat for a more official flair. Don't forget to define those curls well with a tad of hair gel or pomade.
Source: @dexterdapper via Instagram
i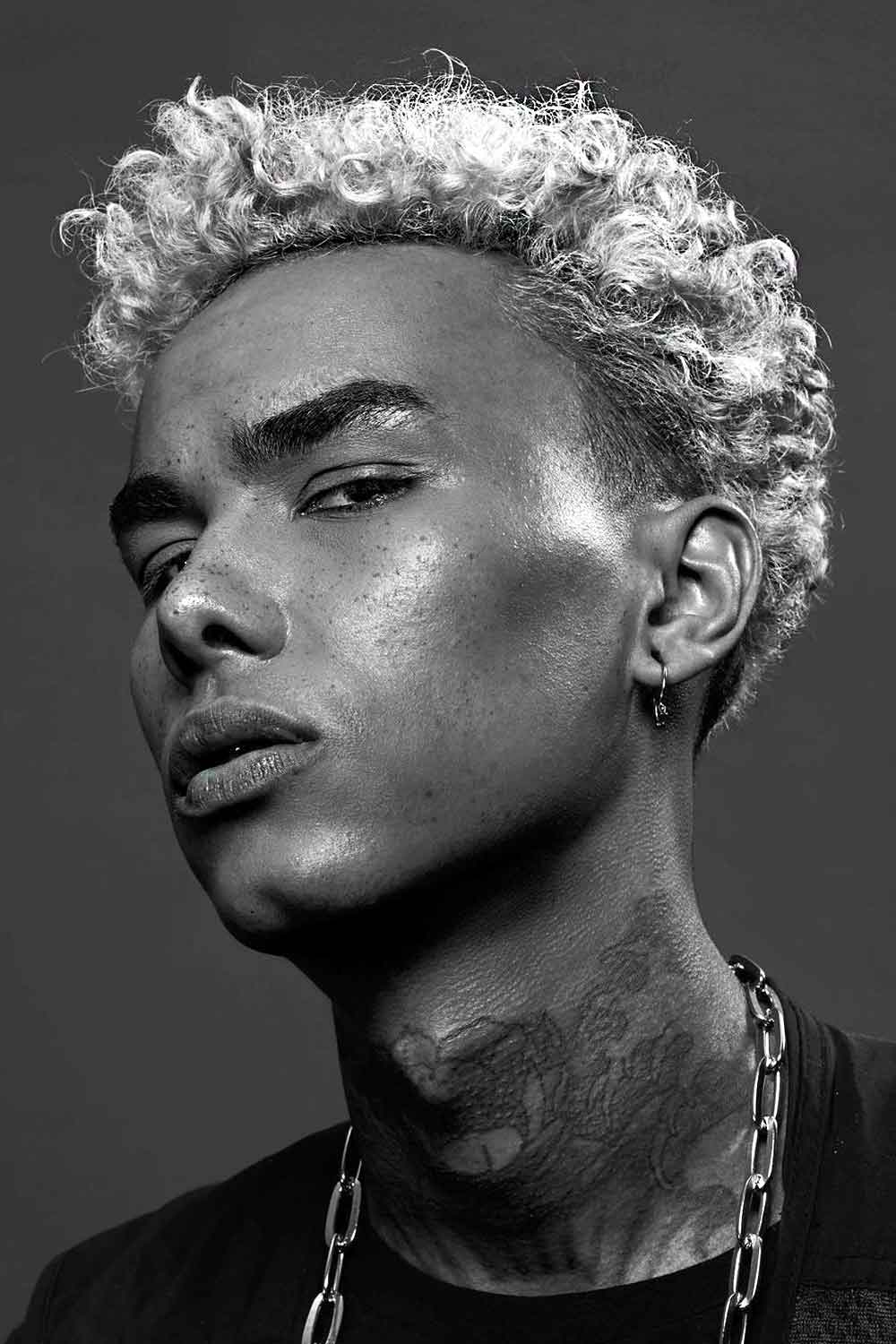 Source: @tombaxter_hair via Instagram
i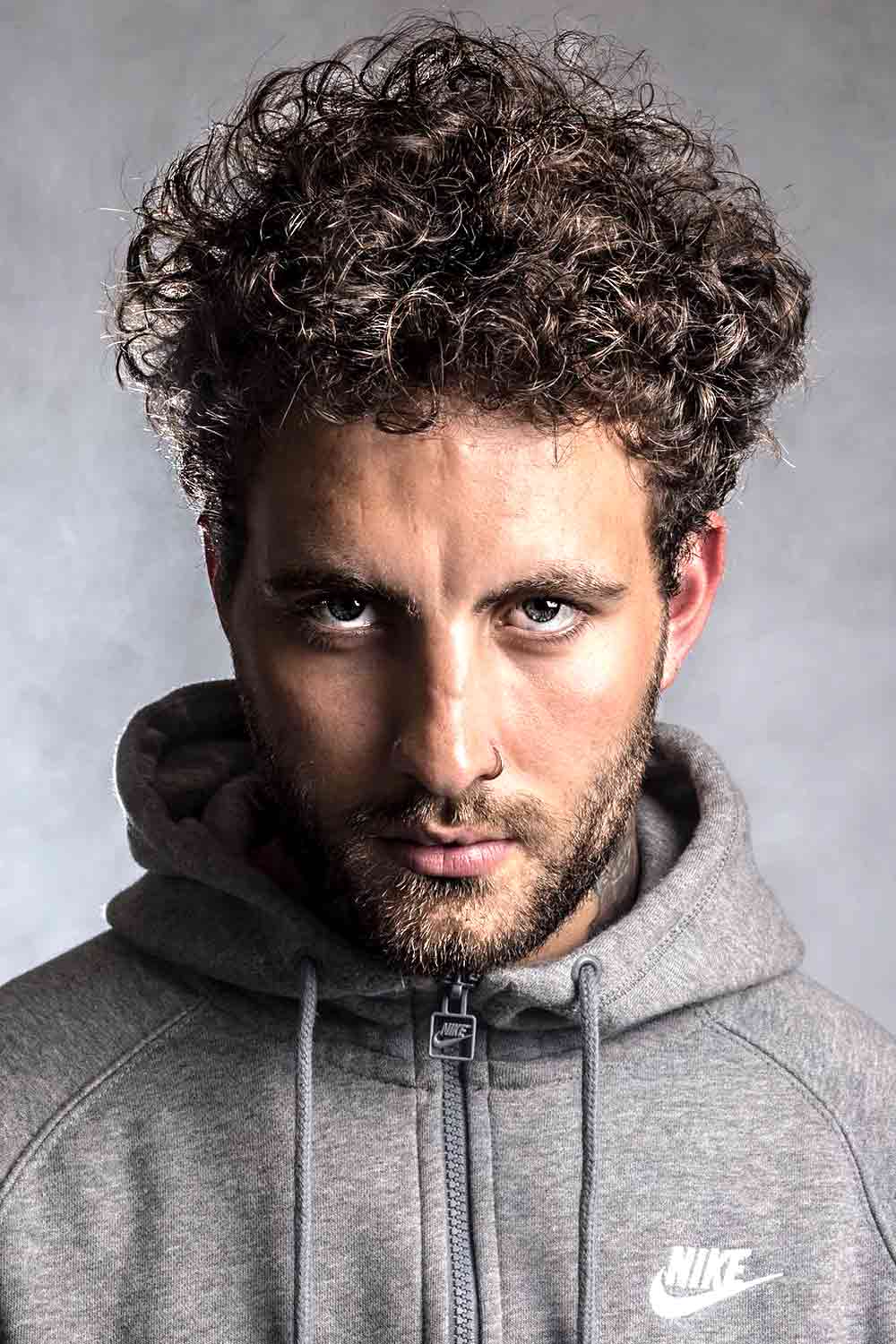 /
Short Male Messy Hair Swept Back
According to recent research, messy short hairstyles men choose more often as opposed to the rest. If you think about it, there is little wonder why. As you comb your hair back and keep it in place, it creates a messy appearance paired with utterly male confidence and courage.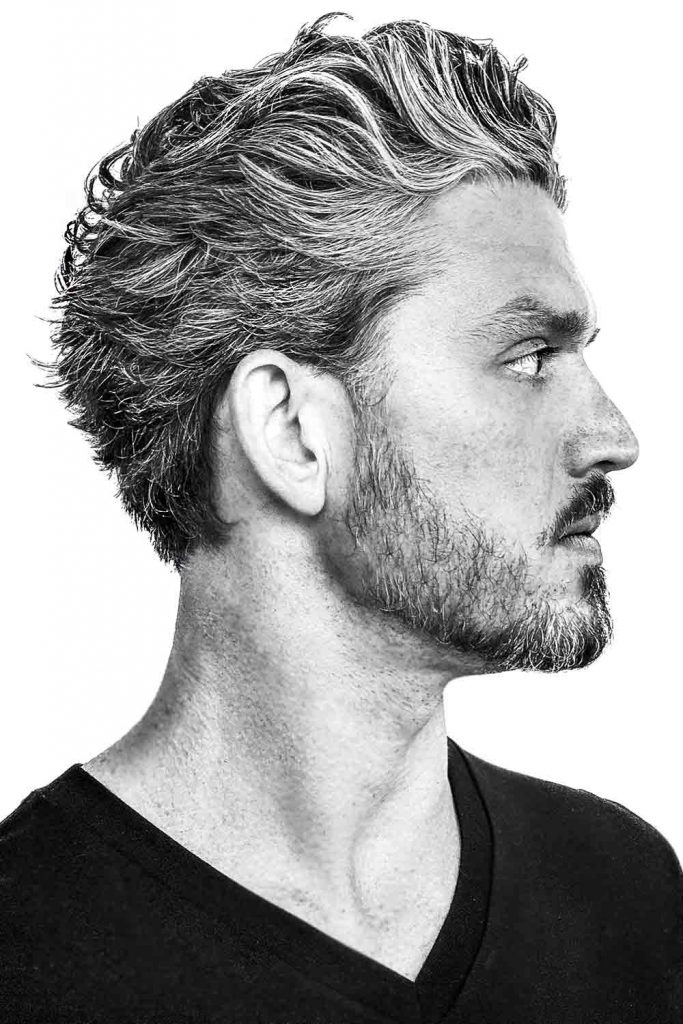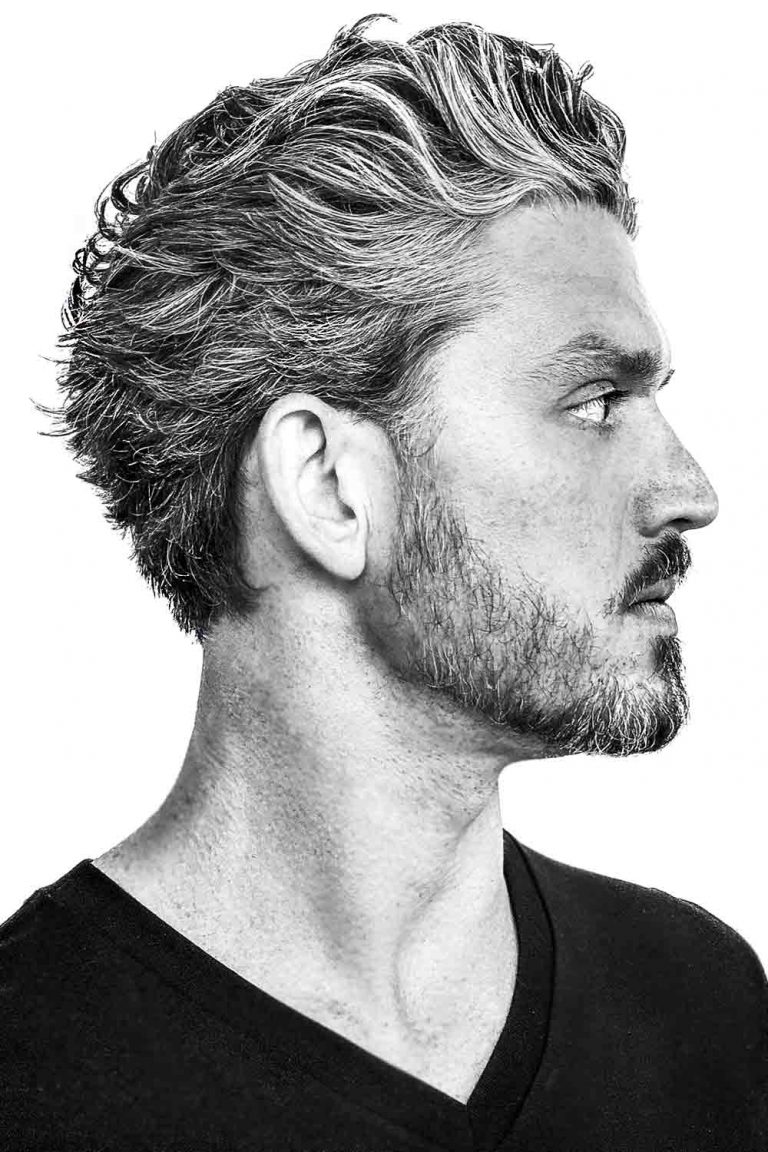 Source: @mattyconrad via Instagram
Messy Comb Back Medium Length
Messy short hair men styles are easy to grow into medium ones. If you are interested in styles that don't require frequent visits to the barber's shop but still look great, a messy comb back is surely on the list. Yet, you will have to invest into a quality hair mousse to keep those combed back tresses in place.
Source: @tombaxter_hair via Instagram
i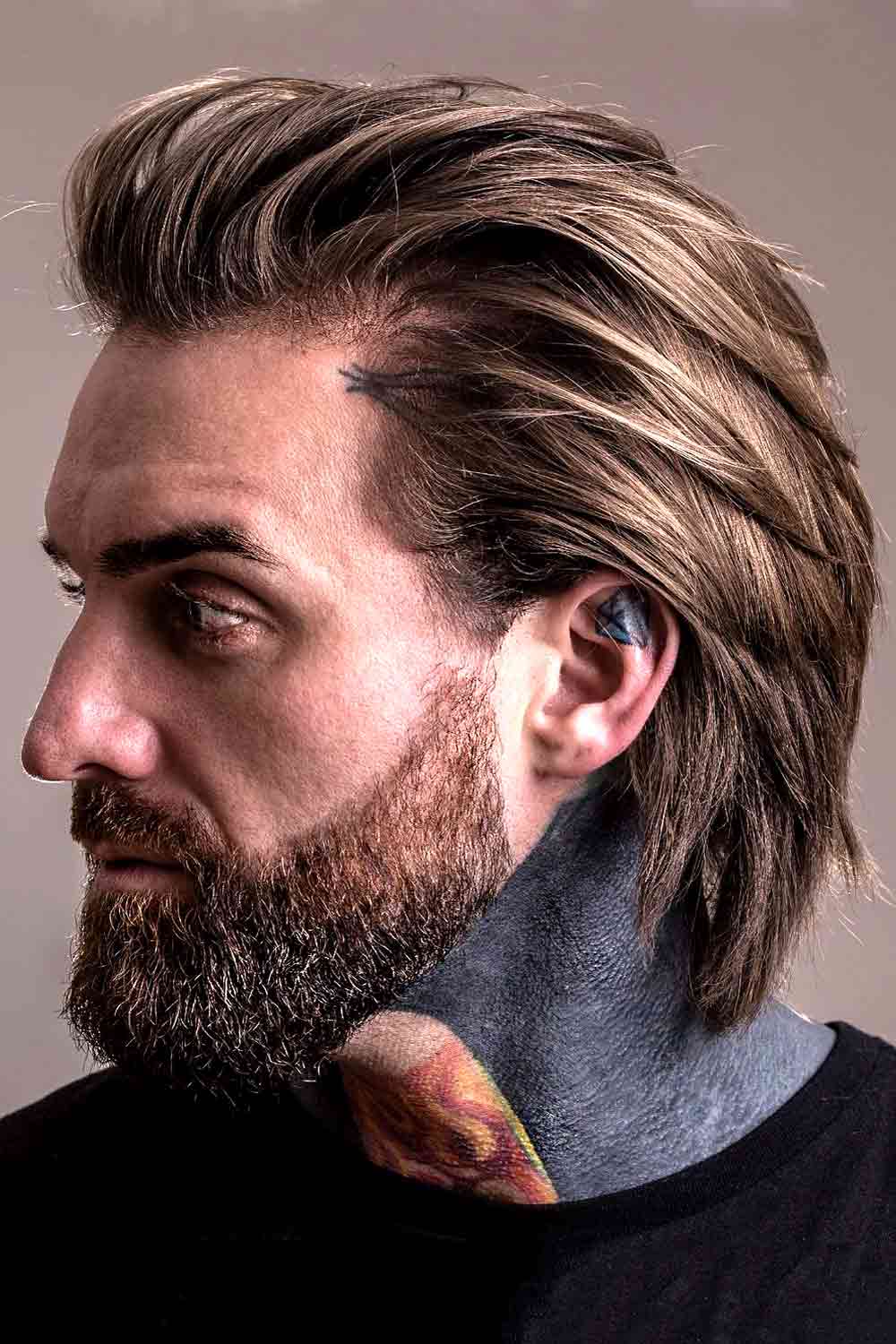 Source: @tombaxter_hair via Instagram
i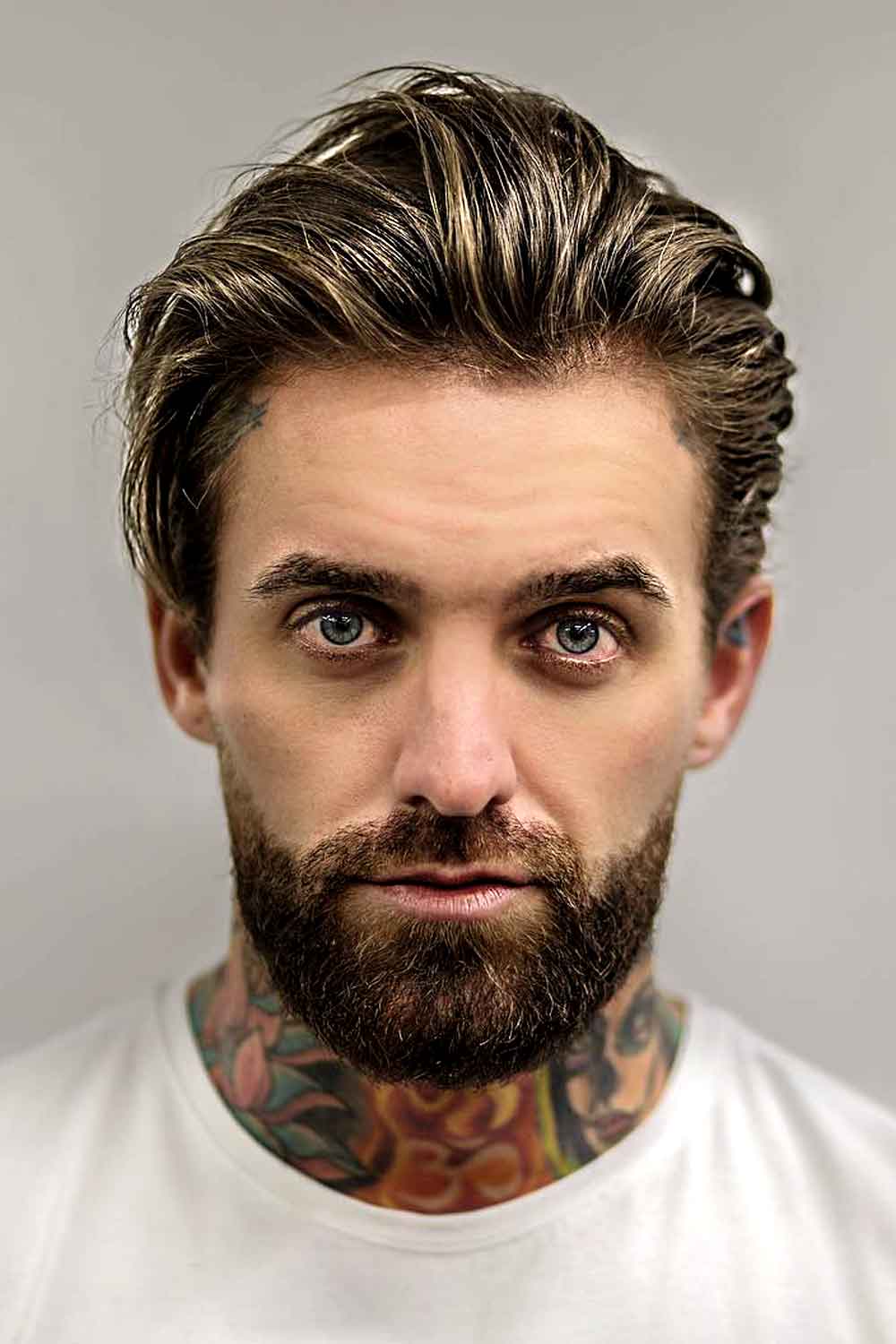 /
FAQs: Messy Hair Men
How do guys get the messy hair look?
The main question is not how to get messy hair but what to use for it. First, you need to stock up on a high quality hair product that will give your messy hair style required texture. So, look for a sea salt spray, a hair pomade with a matte finish or a hair wax. To enhance the texture and create a ruffled hair look, you should tousle your locks with your hand after the application of the product. Also, you will need to become friends with your blow dryer, as it will give you the required volume. As a finishing touch, you want to accentuate the tips with some extra hair product.
How do you style messy medium hair?
To create a mid length messy hairstyle men should follow these steps:
1. Scoop a generous amount of a hair pomade with medium hold and rub it between your palms.
2. Work in the product into your hair when it is dry by running the fingers through it. Make sure to create enough volume near your roots.
3. Scrunch the hair all along, from the roots towards the ends.
4. Style the hair as you like – falling down naturally or swept back.
Is messy hair attractive on guys?
Guys with messy hair indeed look very attractive, as a men messy hairstyle creates an effortless and carefree vibe that appeal to passersby.
REFERENCES:
Hairstyle Tips & Inspiration | Styling | Axe. Source
Was this article helpful?