It is high time to look for some Halloween costume ideas. Whether you gravitate to scary and creepy outfits or funny and hilarious, you will easily be able to pull off any character if you are backed up. So that you will not have to do much research, we have compiled this collection of the trendiest costumes for Halloween. No matter what style you prefer, you will find an outfit idea for any taste here.
Plague Doctor
Although a plague doctor may not be one of the best Halloween costumes for teens, it is certainly one of the coolest Halloween costume ideas for men. The background of the bird-face mask with hollow eyes is rather dramatic. Luckily, today it has lost its historical meaning. And now we can add it to the list of the most blood-chilling group Halloween costume ideas.
Day Of The Dead
Your Halloween costume can give not only scary but also positive vibes. Thus, opt for a Mexican skeleton look, which is more fun than creepy.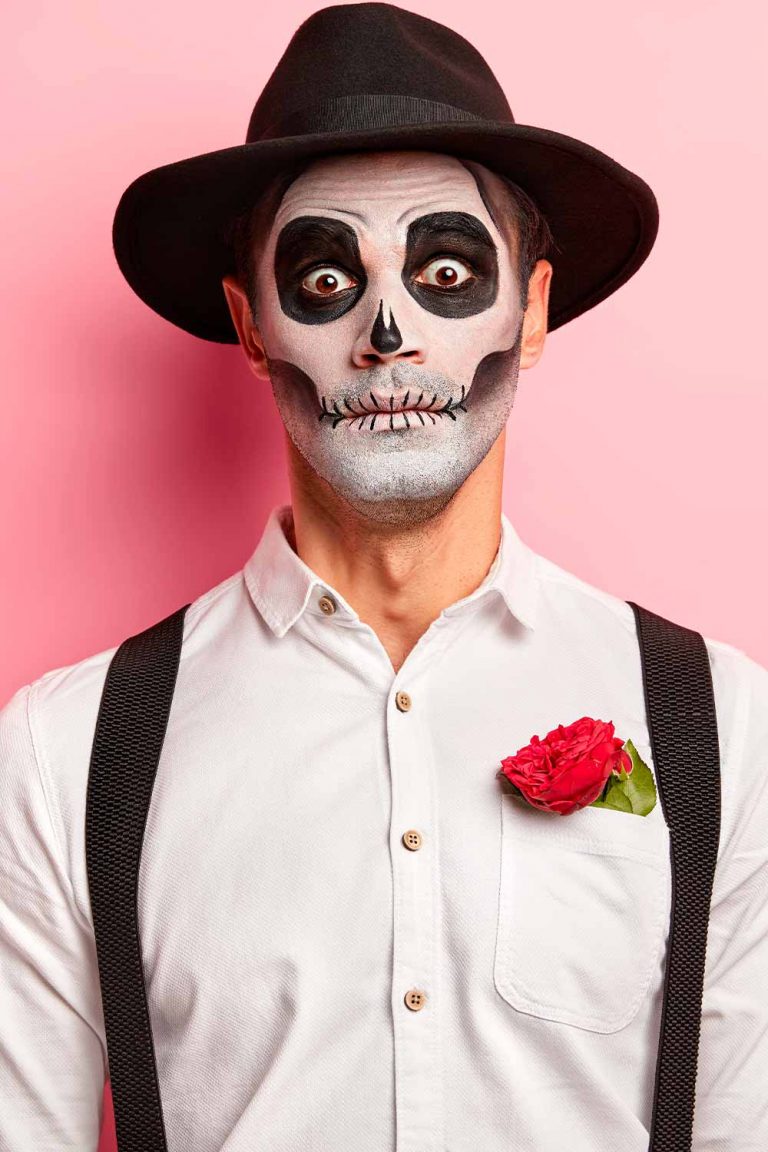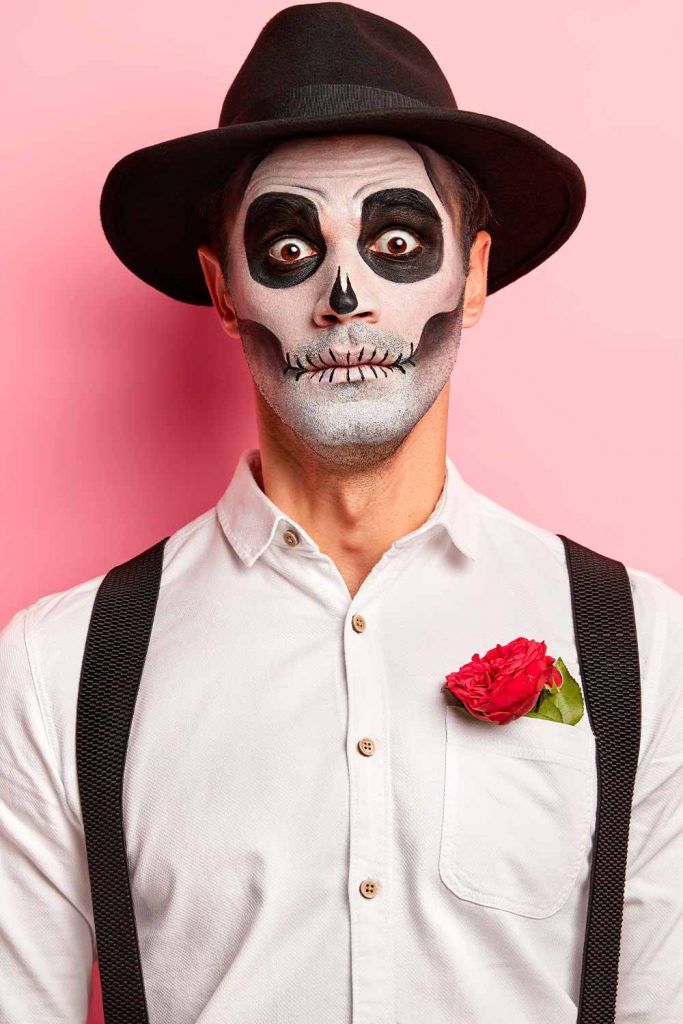 Invisible Man
Although the Invisible Man is a great idea for your Halloween costume, it can be rather difficult to pull off if you are stubby. In that case, it is better to consider something else.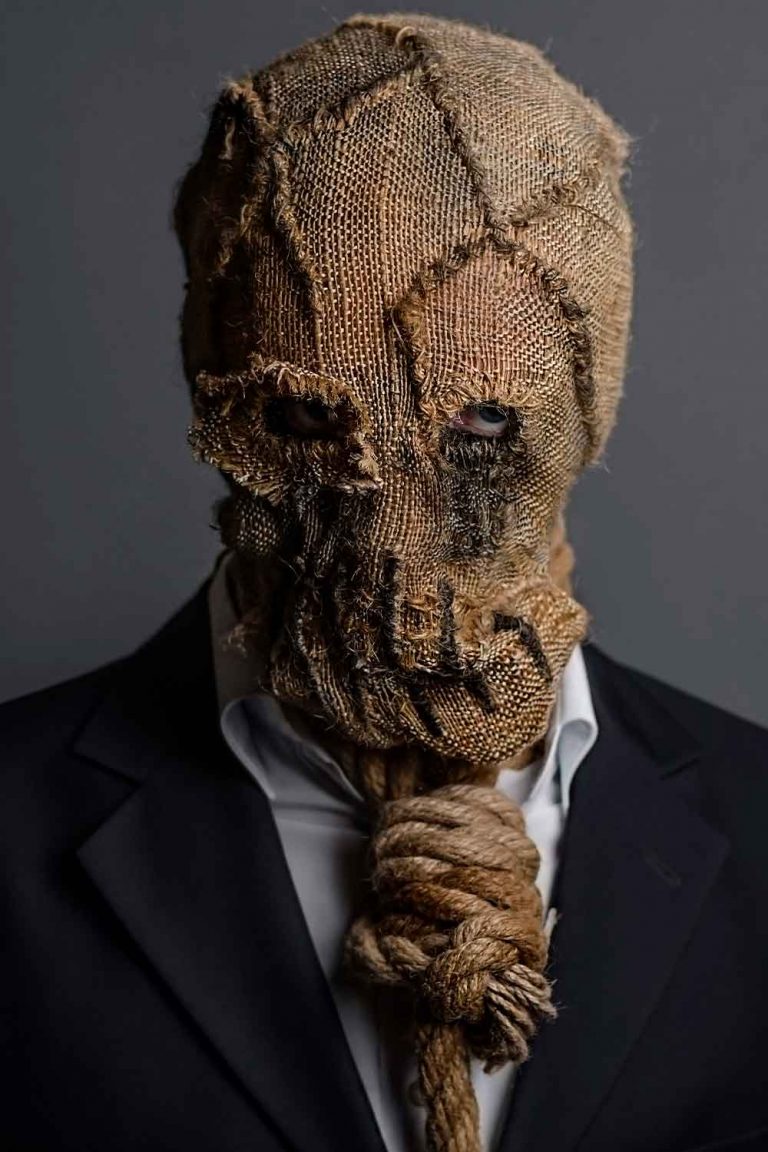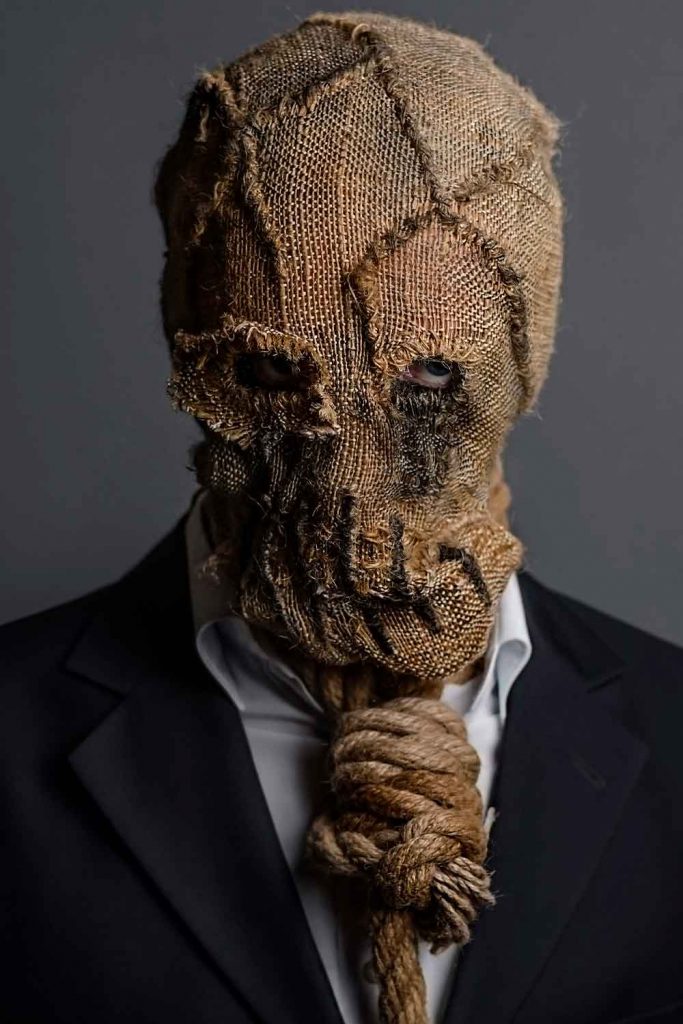 Tomas Shelby Peaky Blinders
The Peaky Blinders series is a great source of inspiration for one of the most recognizable male Halloween costumes. If you cannot choose which look to recreate, go for the main character, Tomas Shelby.
Devil
Yes, he is evil and mean. Maybe, that is what makes Lucifer one of the best Halloween costumes? Apart from being so alluring to women, it is also a great way to release all of your inner demons. You can not only look like the Devil, you can also act like him. You can rest assured that nobody will tell you a word, as you can always say that you have just got into character.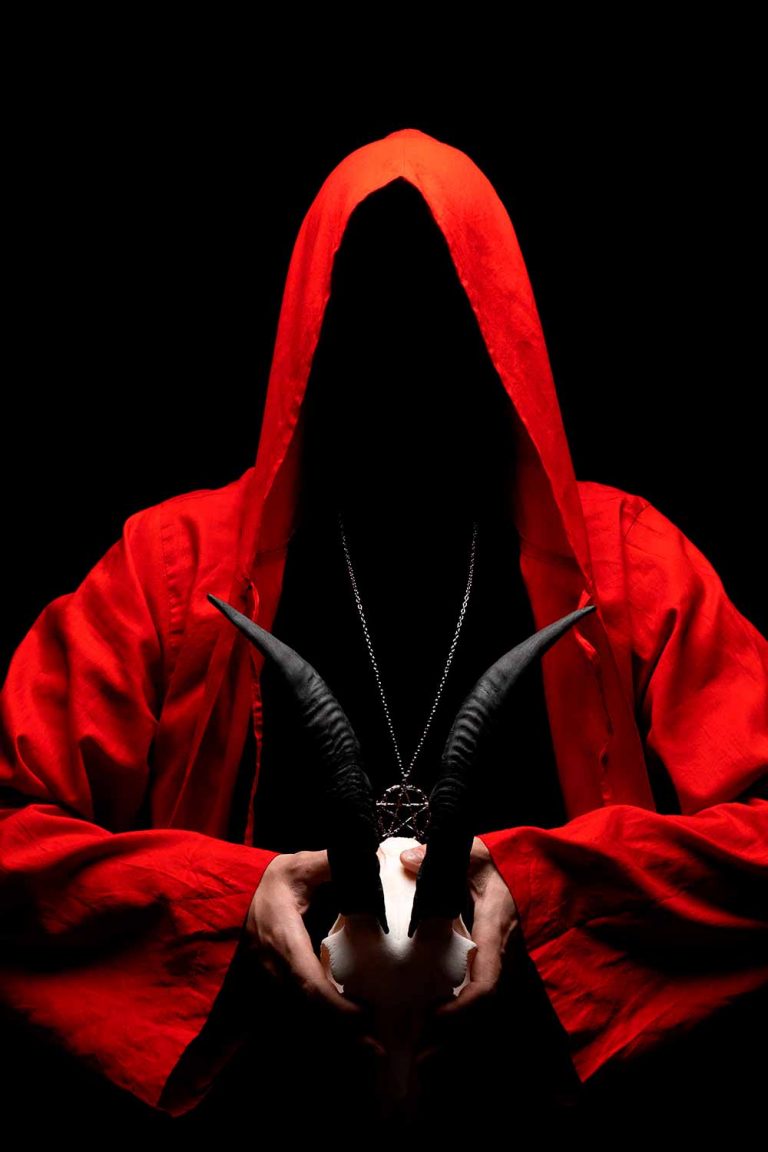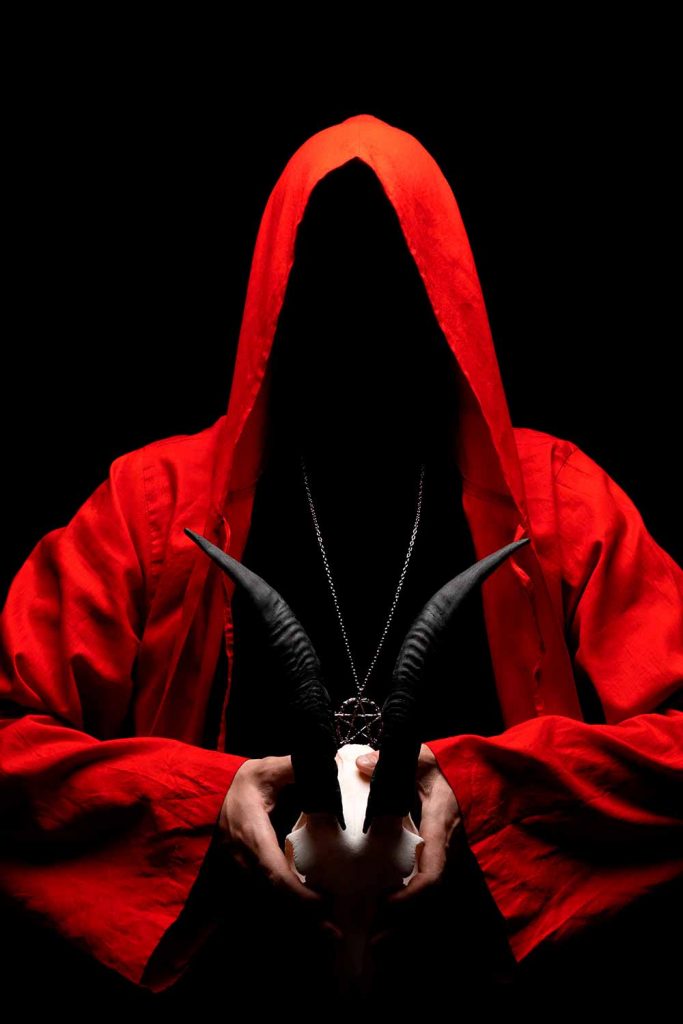 Hannibal Lecter
Hannibal Lecter is one of best mens Halloween costumes 2023 and counting. We are pretty sure it is going to be popular for many years to come and for a good reason. This is one of those blood-curdling men's Halloween costume ideas 2023 that will make anyone who spots you run for their life. What is interesting, it does not require elaborate apparel – just a mask and a straight jacket top.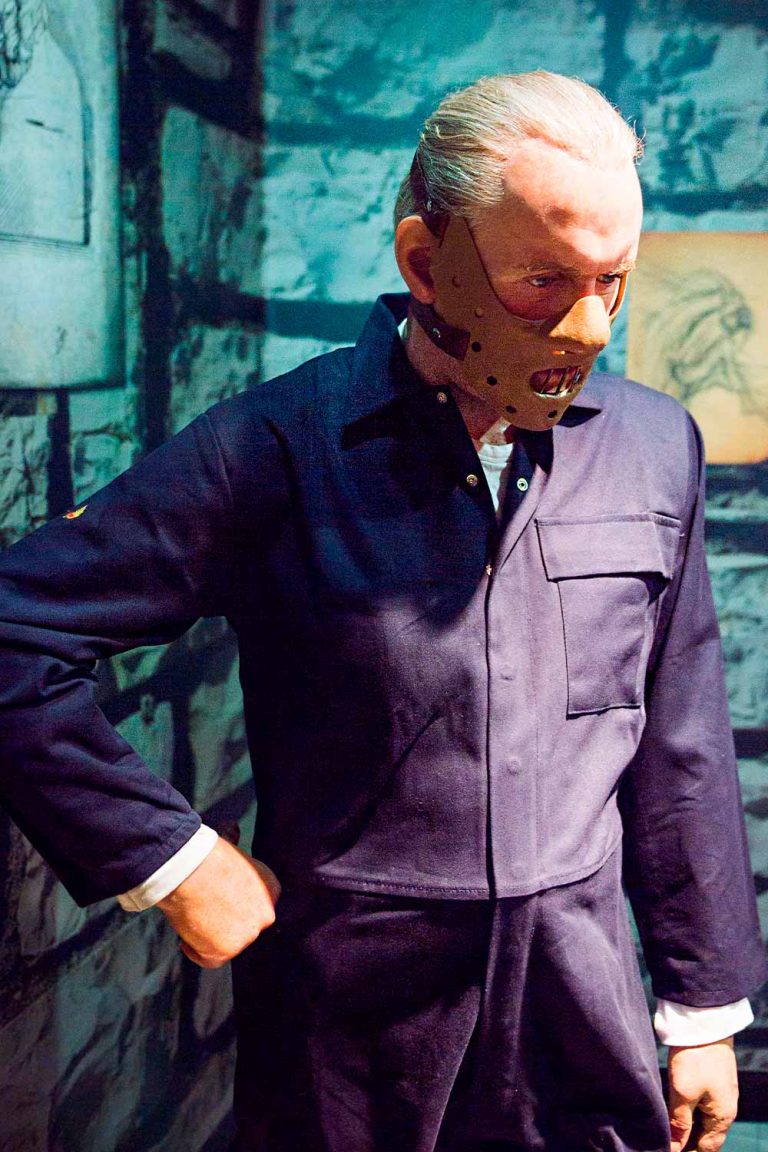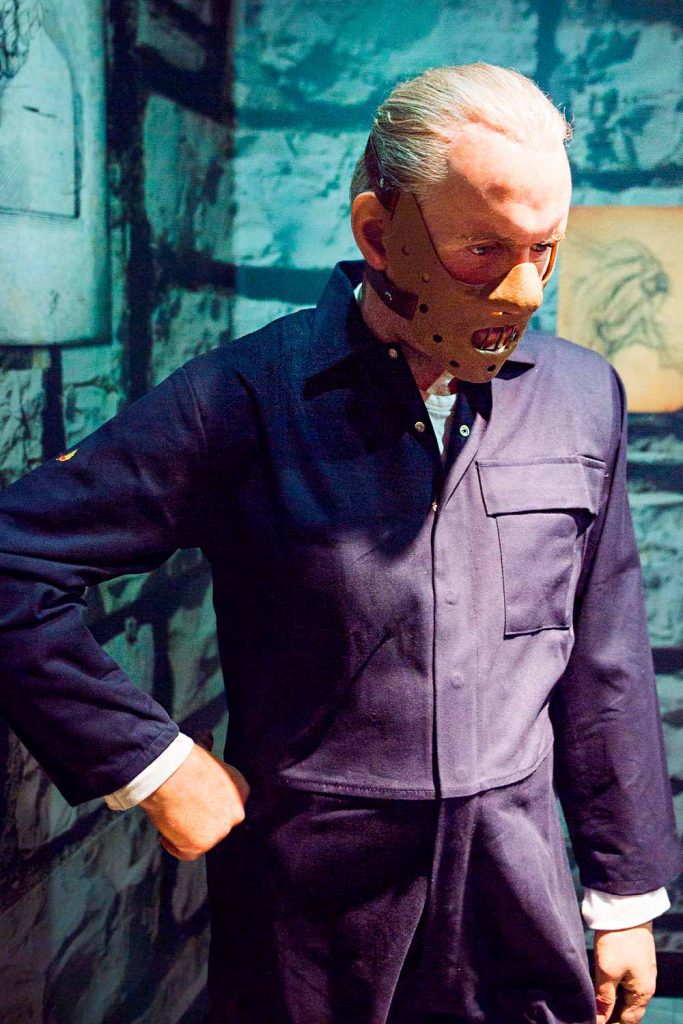 Pirate Halloween Costume Ideas For Men
They are free, careless and adventurous. Pirates take risks and do not regret anything. Although they are considered rather negative characters, they give plenty of inspiration for good Halloween costumes. No matter which Captain you are going to choose, Hook or Sparrow, you can rest assured that you will have one of the best Amazon costumes at the party.
Beetlejuice
If you prefer to dress for Halloween in something more classic, then Beetlejuice is a great option for you. To recreate the iconic look, you will need a stripy costume, a white wig and white face paint. This can be also used as awesome Halloween costumes for couples, as it has an option for women as well.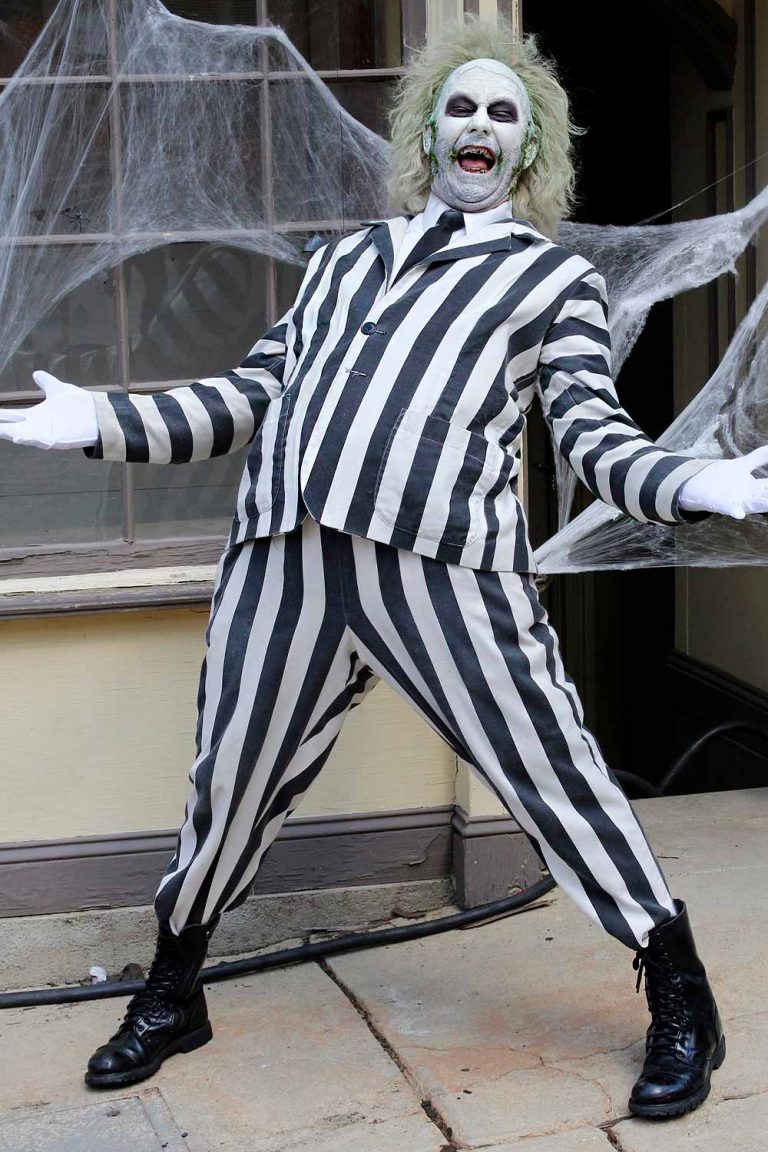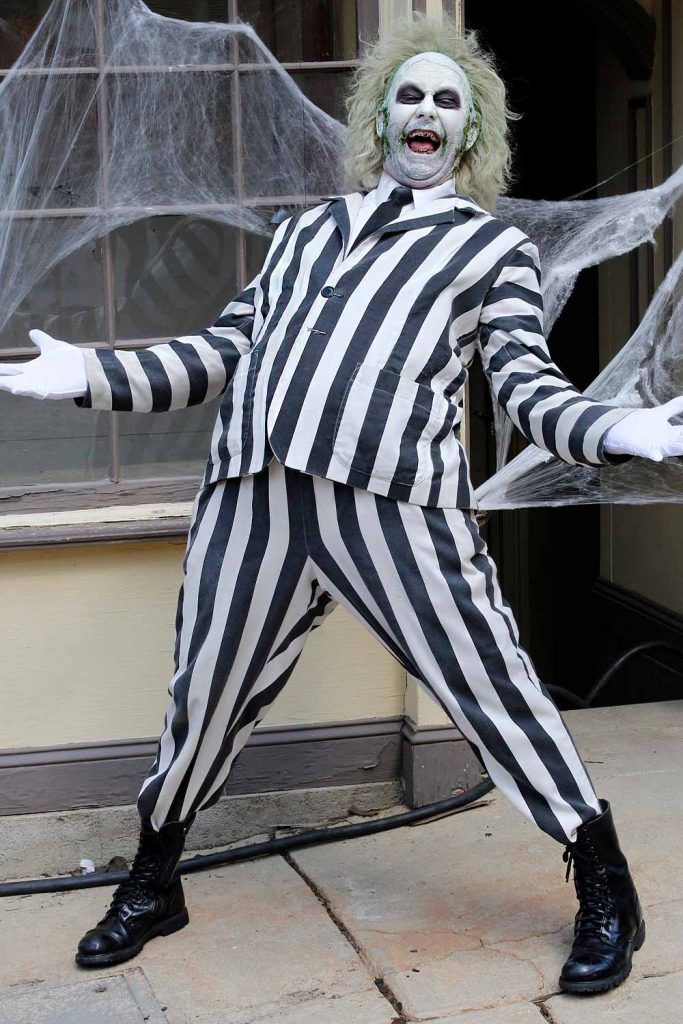 Saw
Dolls often give us the creeps, but none can compare to Billy the Puppet, which we all were intimidated by in the Saw, an iconic horror franchise.
Dracula Vampire Halloween Costume Ideas
A vampire is one of the best Halloween costumes for men, as it is both scary and sexy. However, we would suggest opting for something more classic than Edward Cullen from the renowned Twilight saga. At least because it is a last minute Halloween costume. To pull it off, you just need to roll around in glitter whereas to channel Count Dracula, for example, you will need to put in some effort.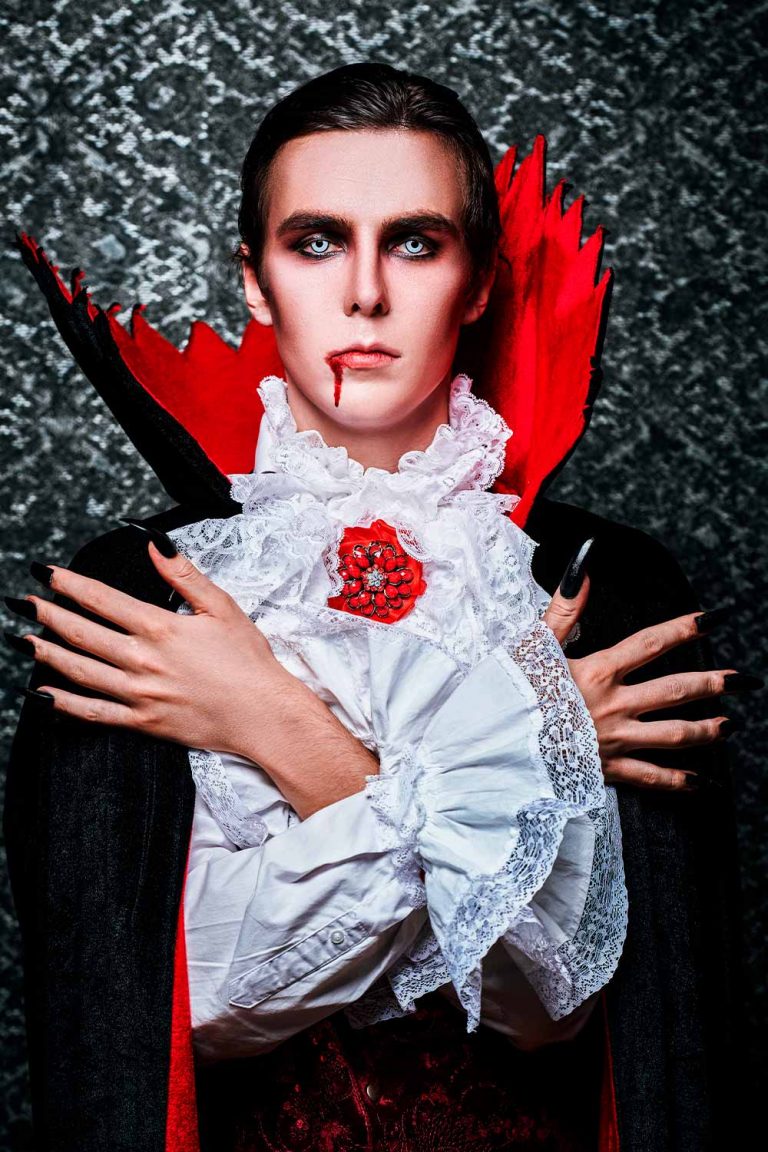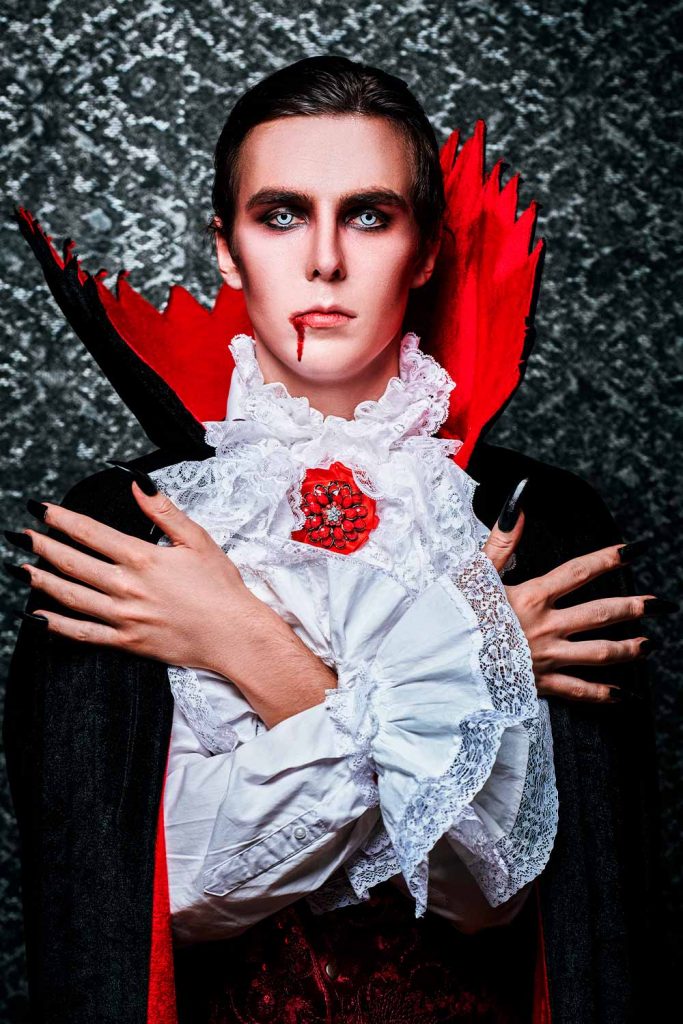 Joker
Yes, this is still one of the most copied Halloween costumes for boys and men of late. Although Joker is not a new character, Jared Leto seems to be the one to blame for its returning popularity. The charisma and individual take of Leto on the character in the Suicide Squad movie make people dig it with renewed vigor.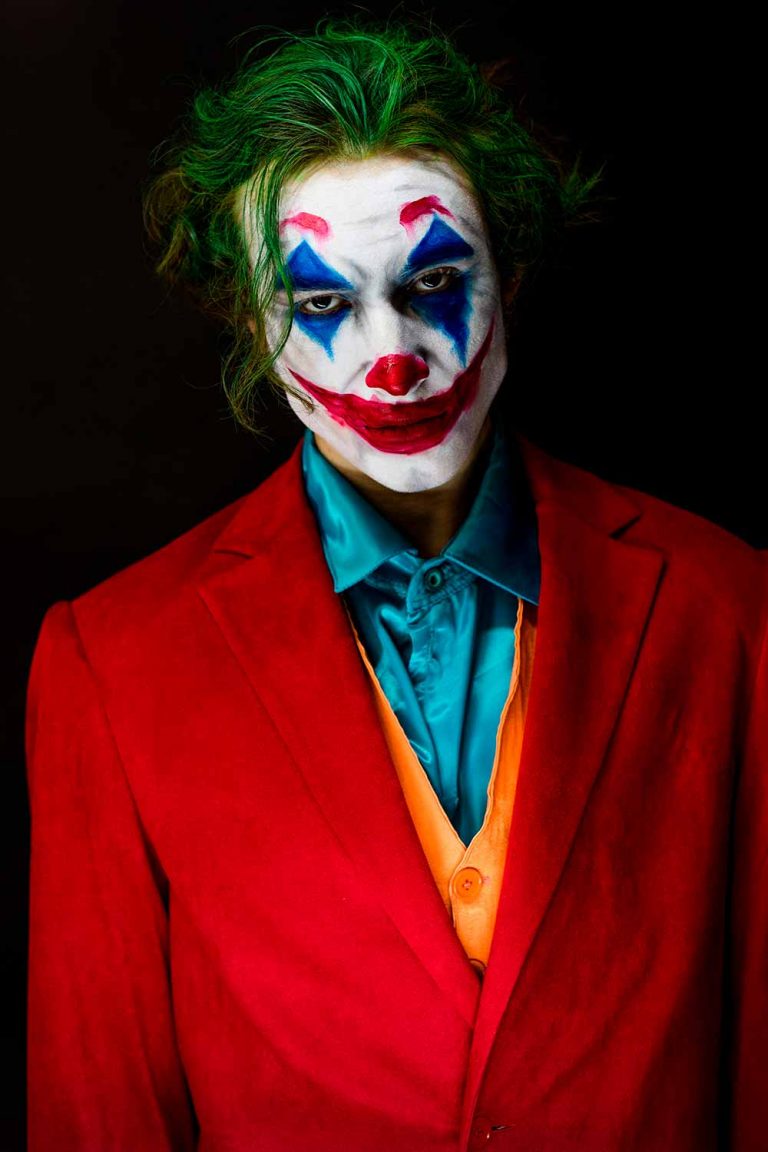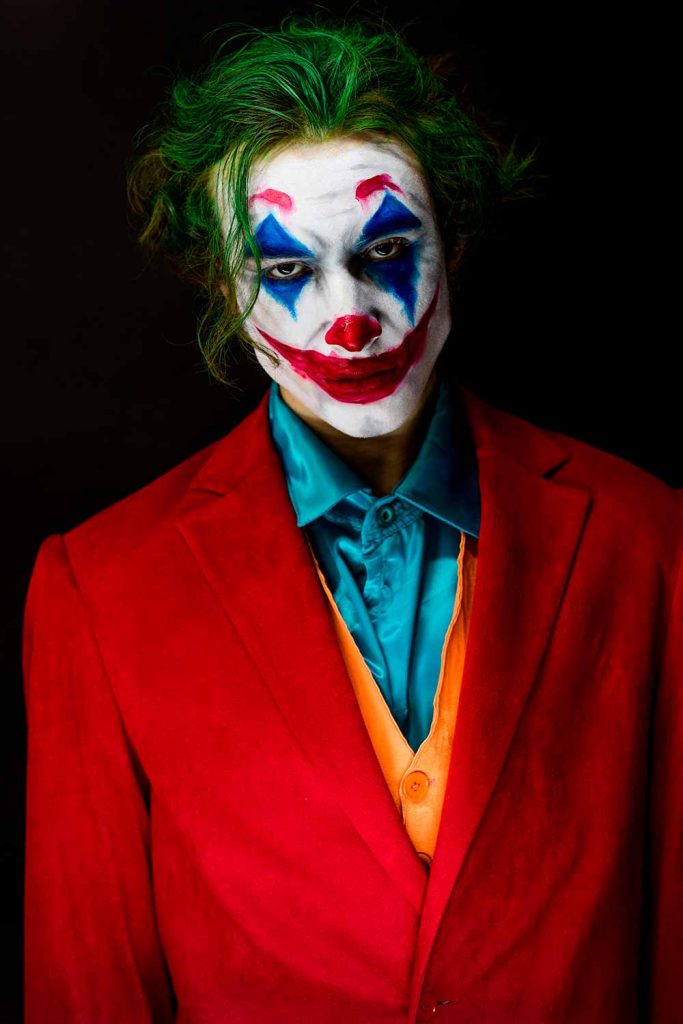 Post-Apocalyptic Survivor
This costume will make everybody wonder who hides under it. Thus, if you want to be mysterious yet creepy this celebration, go with a post-apocalyptic survivor look.
Skeleton
Even though skeletons are not unique mens Halloween costumes, they are nevertheless worth giving a go. There are so many ways to pull off this outfit that you will definitely be able to find the one for yourself. And not only yourself, by the way. They are also one of the coolest couples Halloween costume ideas.
Clown
Okay, maybe there are going to be a good dozen of Pennywises in your company, yet it does make this costume any less creepy.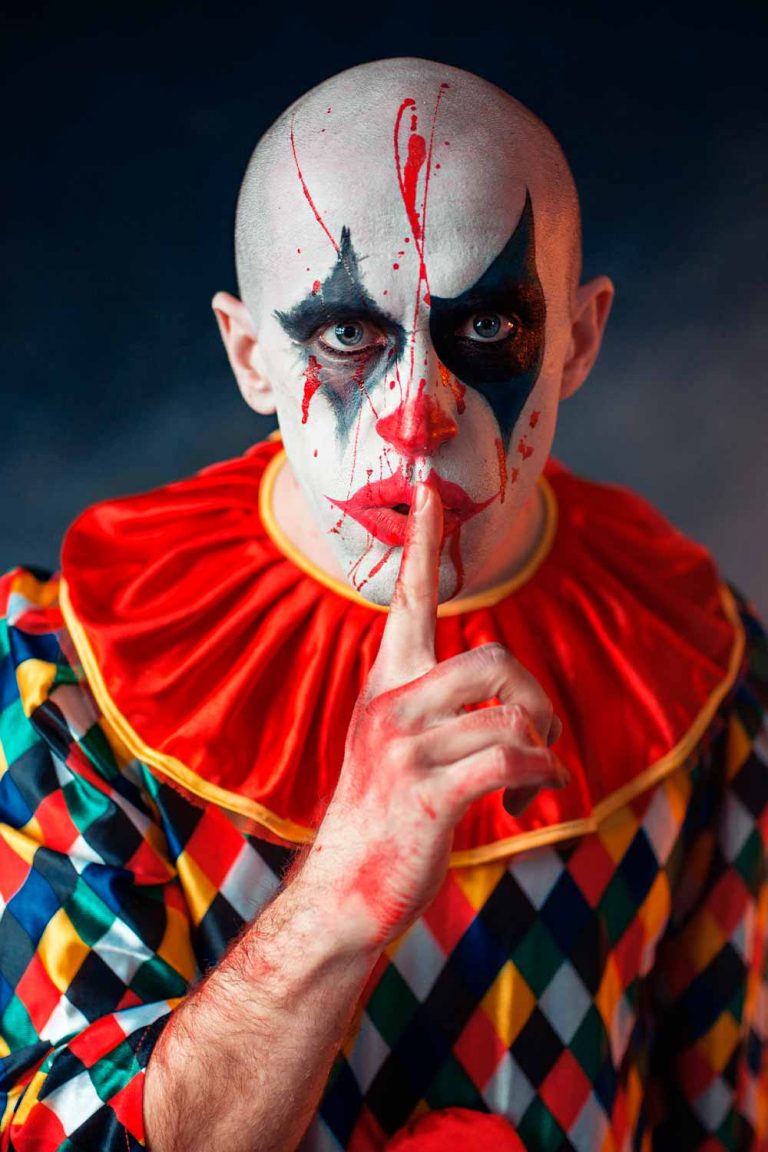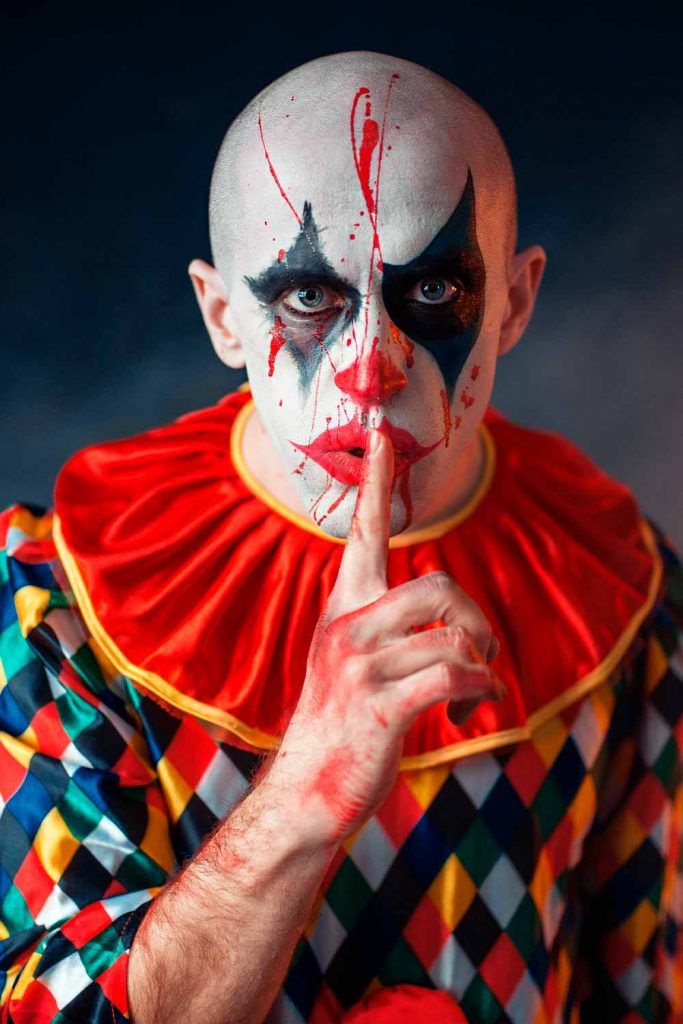 Crazy Doctor
And we are not talking about Gregory House here. Yet, this character would be much easier to pull off, as all you would need to get is a cane and a bottle of Vicodin.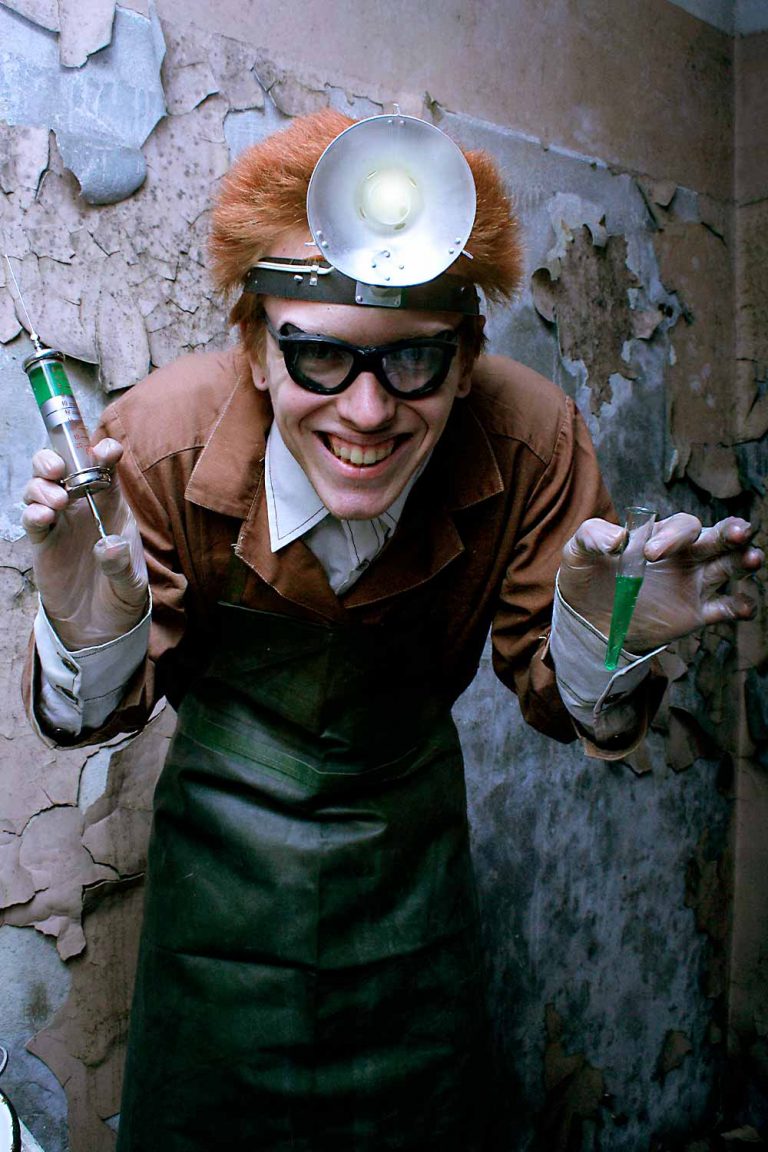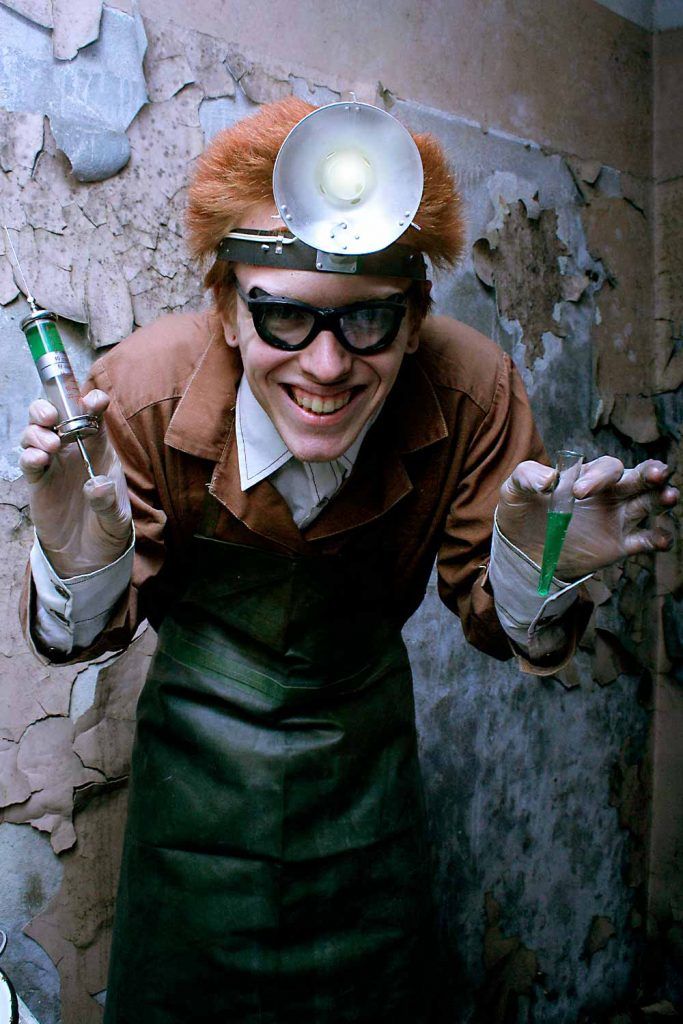 Mad Hatter
Mad Hatter is a very vivid character in all senses. This is one of the Halloween costumes that cannot leave anyone indifferent. A flamboyant orange-red wig and a top hat are a must to nail the look. Yet, you need to take care not only of the outfit but of the specific makeup as well. So, do not forget to stock up on white and red face paint.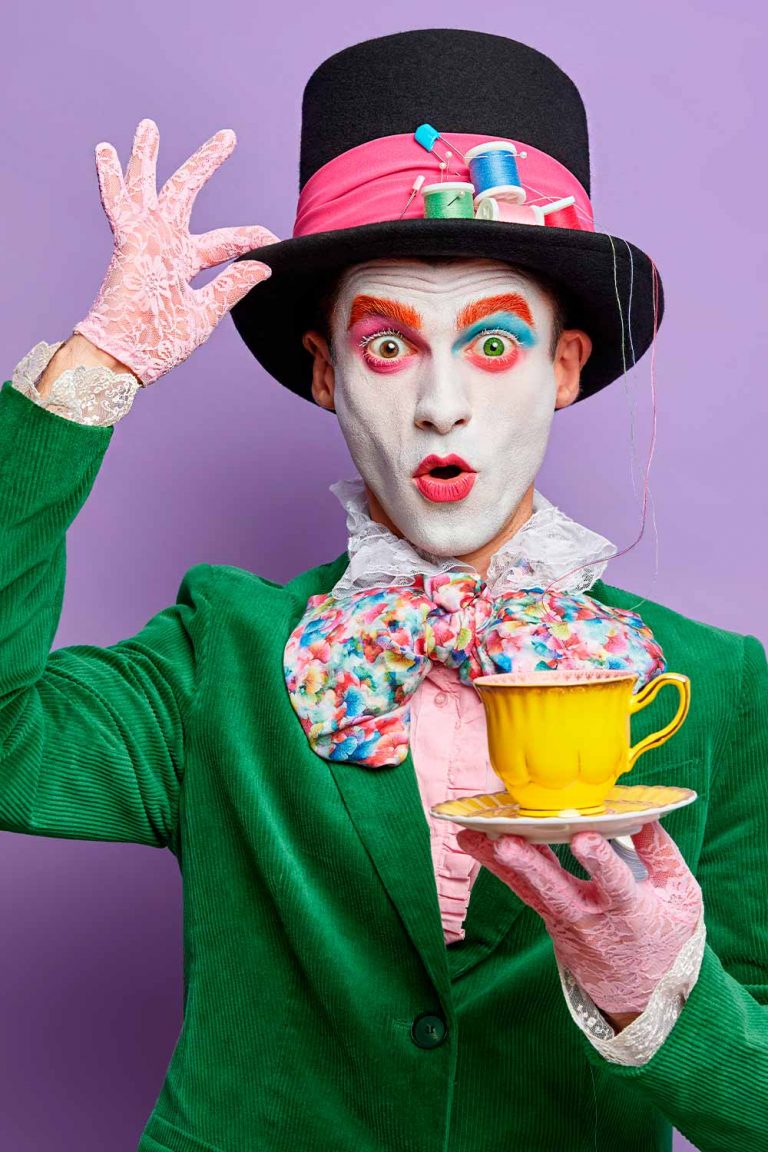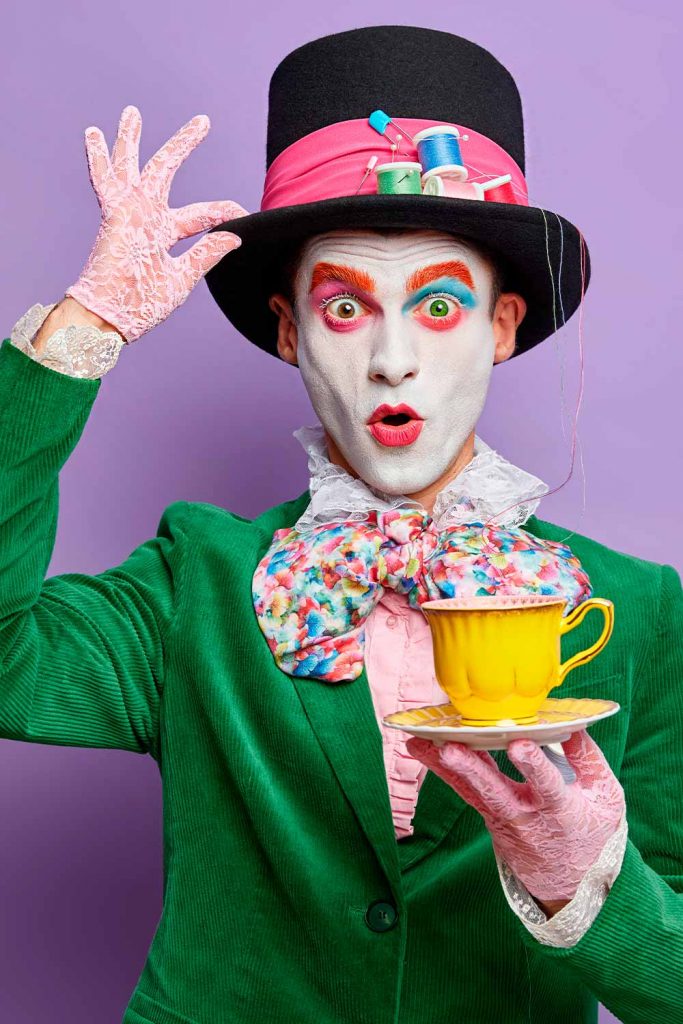 Pyramid Head Silent Hill
What characters do you find the scariest in Silent Hill? We are almost sure that the Pyramid Head is on the list. So, why not pull it off for Halloween?
Khal Drogo
Some Halloween costume ideas 2023 require from you a little more than simply to find the proper clothes. To pull off Khal Drogo, you also need to have some painting skills to make Halloween makeup as well as an athletic body.
Source: @reza_jax via Instagram
Breaking Bad Halloween Costume Ideas
What makes Breaking Bad one of the best sources of mens Halloween costume ideas 2023 is the fact that you can find there ideas for both elaborate and easy Halloween costumes for men.
Thor Halloween Costume
Thor is believed to be one of the most manful and hunksome Halloween costumes 2023 offers us. That said, we do not see any reasons not to go for it.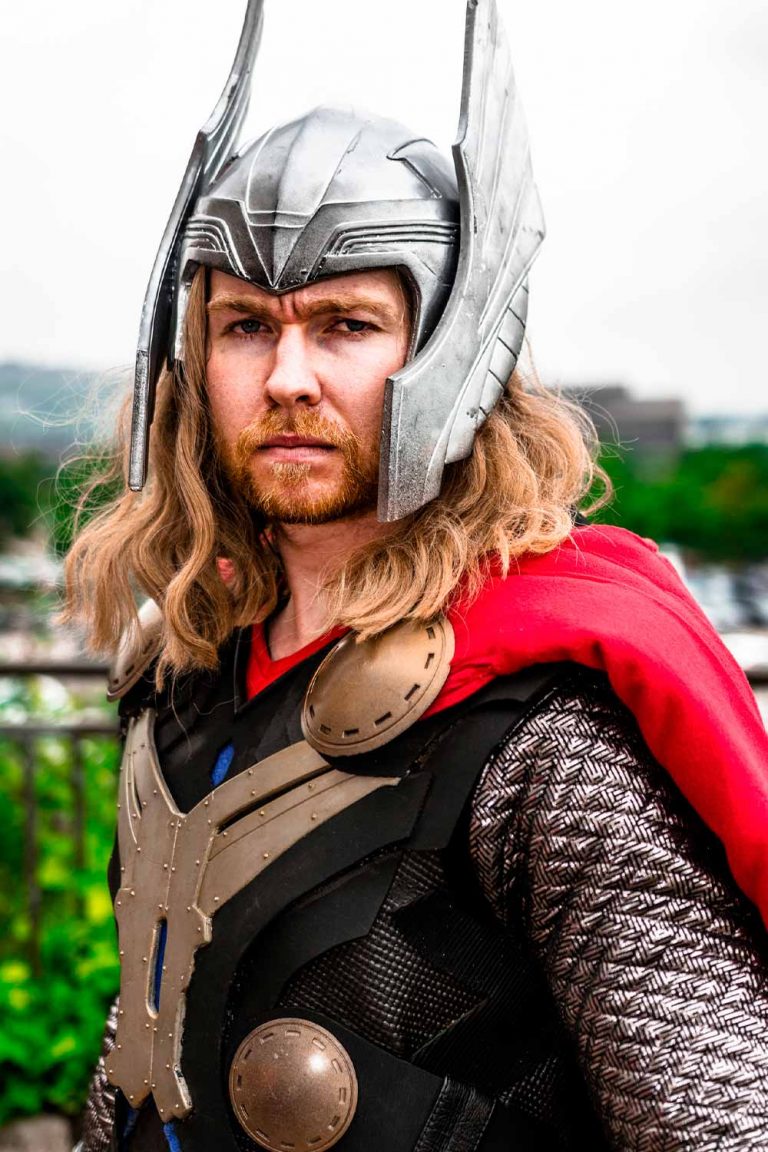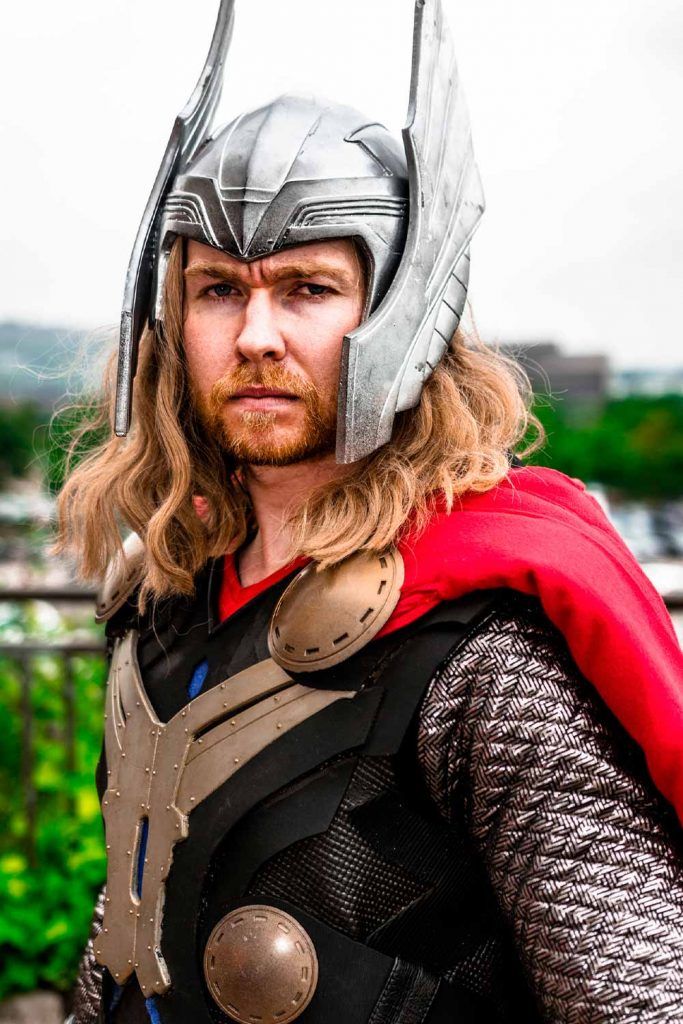 Rick and Morty
Should you decide to nail Rick and Morty, you can rest assured that everyone will absolutely love it. These characters are so hilarious that you have a fair chance to end up with one of the most funny Halloween costumes 2023.
Witcher Men's Halloween Costume
Women are not the only ones to dress up as a witch for Halloween. Men also like to try on the role of this supernatural character, like the one from the Witcher series.
Jon Snow Halloween Costume
Game of Thrones gave us multiple mens Halloween costume ideas with Jon Snow being one of the most copied.
View this post on Instagram
Captain America
Captain America is a classic Halloween costume that you can never go wrong with. This national hero is your sure bet if you want to impress a girl or give an impression of a good guy.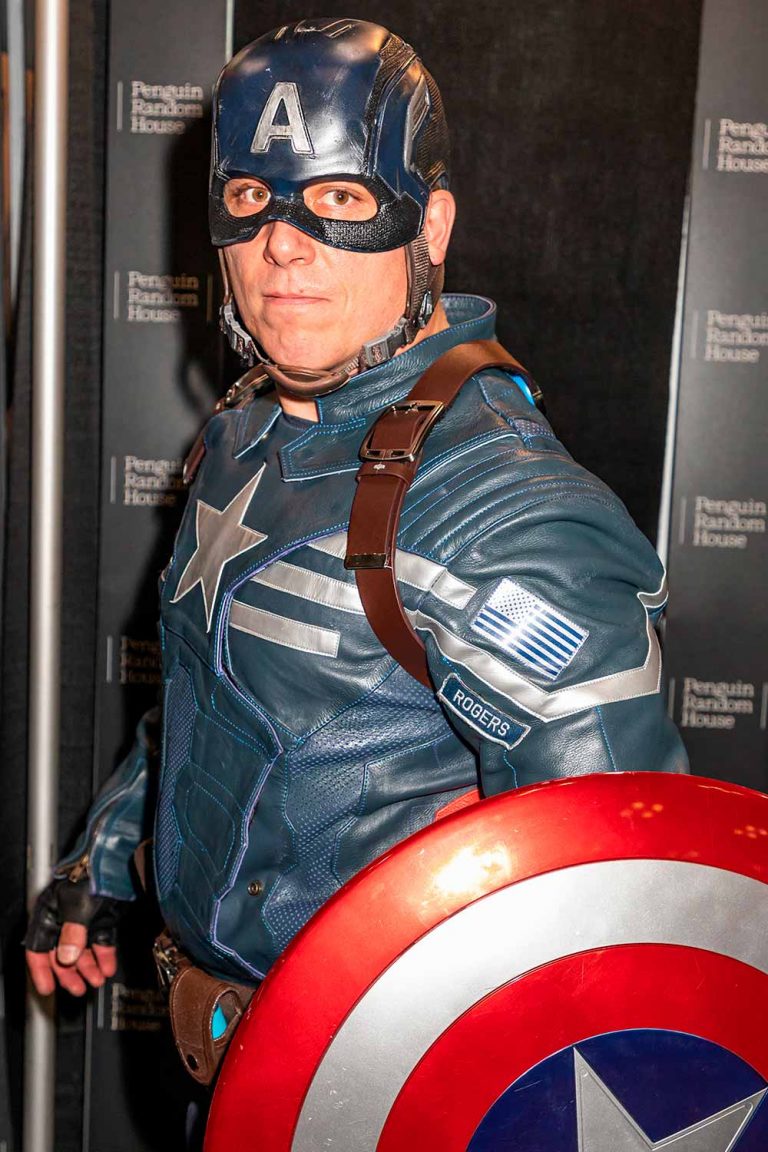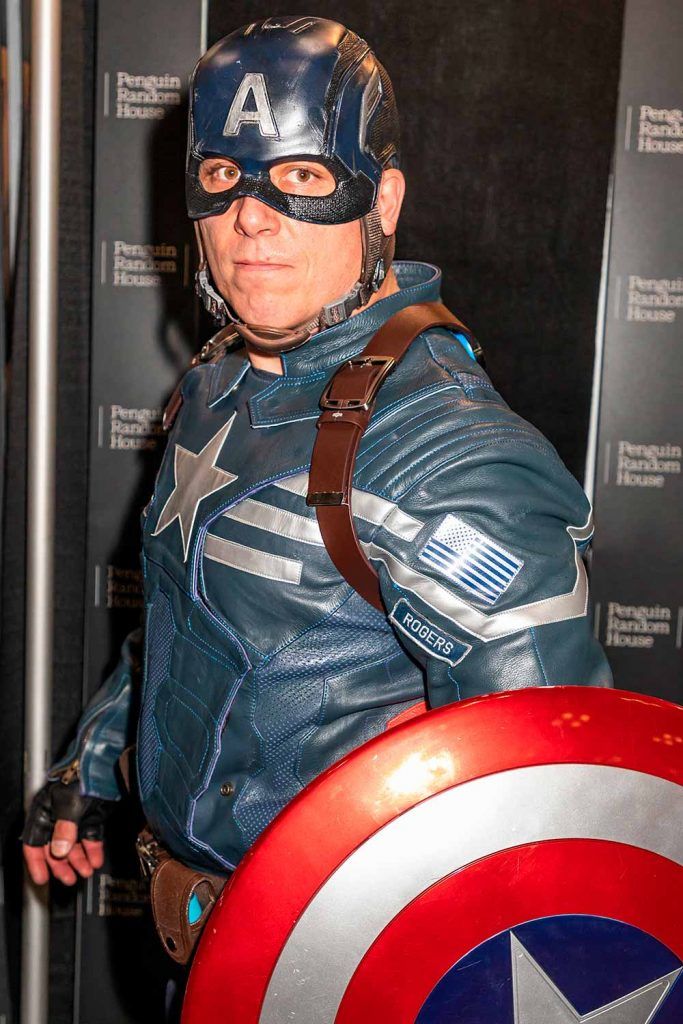 Aquaman Halloween Costume Ideas
If the marine theme carries you away, then why don't you take advantage of it? You can even try to nail a couple Halloween costume ideas, such as Aquaman and Mermaid.
The Grim Reaper
Need Halloween costume ideas that will scare the living daylights out of anyone who sees you? Then you can never go wrong with the Grim Reaper. It may be not one of the most creative Halloween costumes, but one of the most blood curdling for sure. What is more, to get it, you only need a black cloak and a gigantic scythe and you are all set.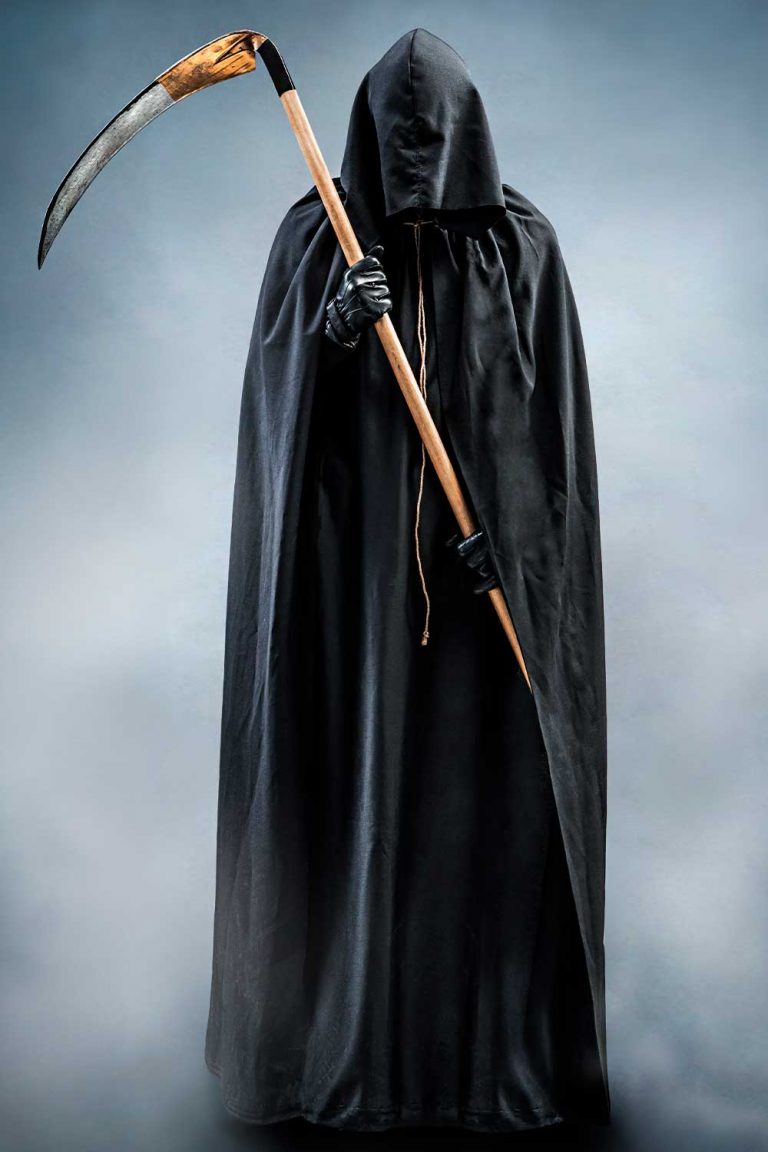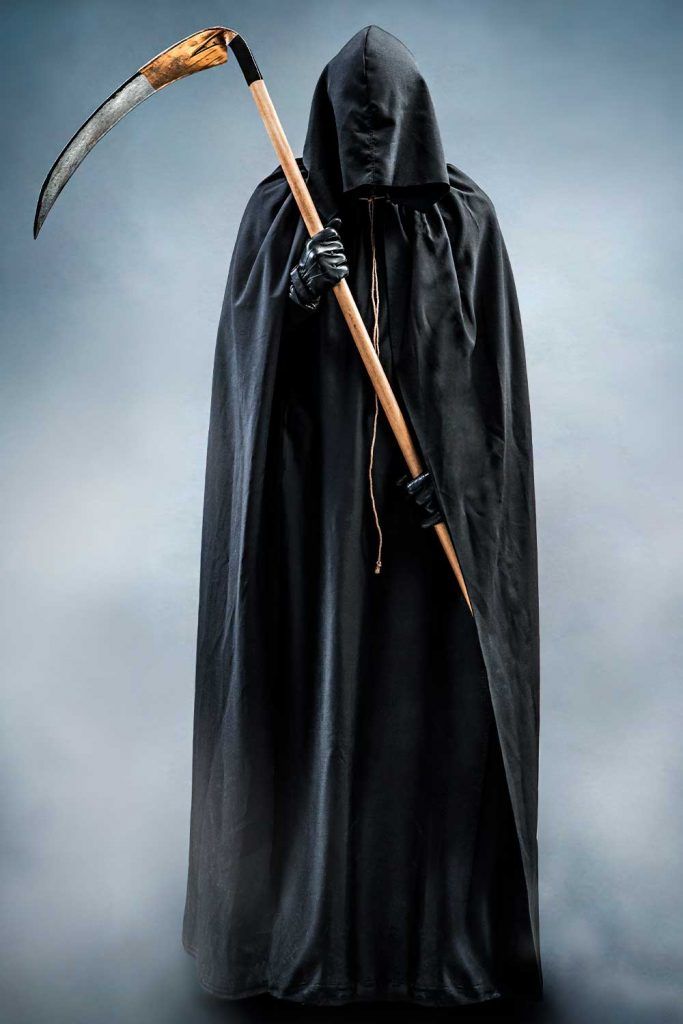 Hippie
It seems that the era of hippie will never lose its relevance and we cannot be any hippier, meaning happier about it. So, why not choose this look for Halloween?
Soldier
As we already mentioned, modern Halloween costumes are not supposed to be scary anymore. Instead, you can go for something attractive and hot, such as a military man.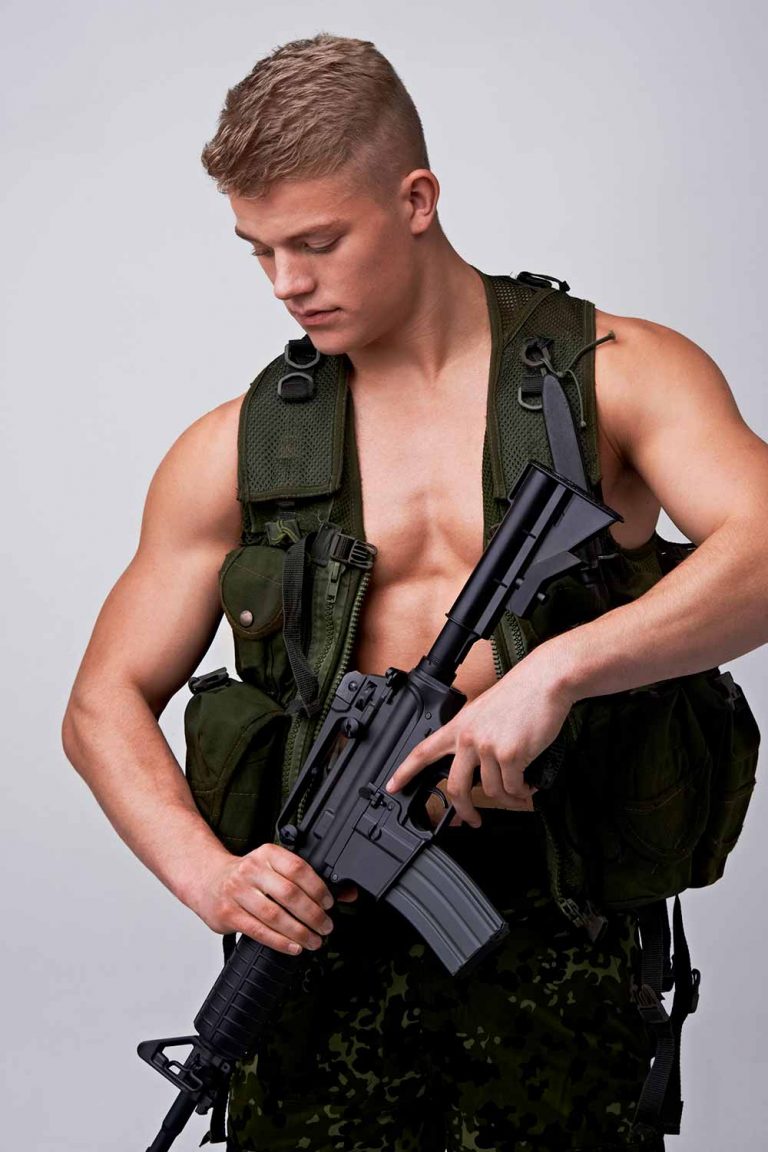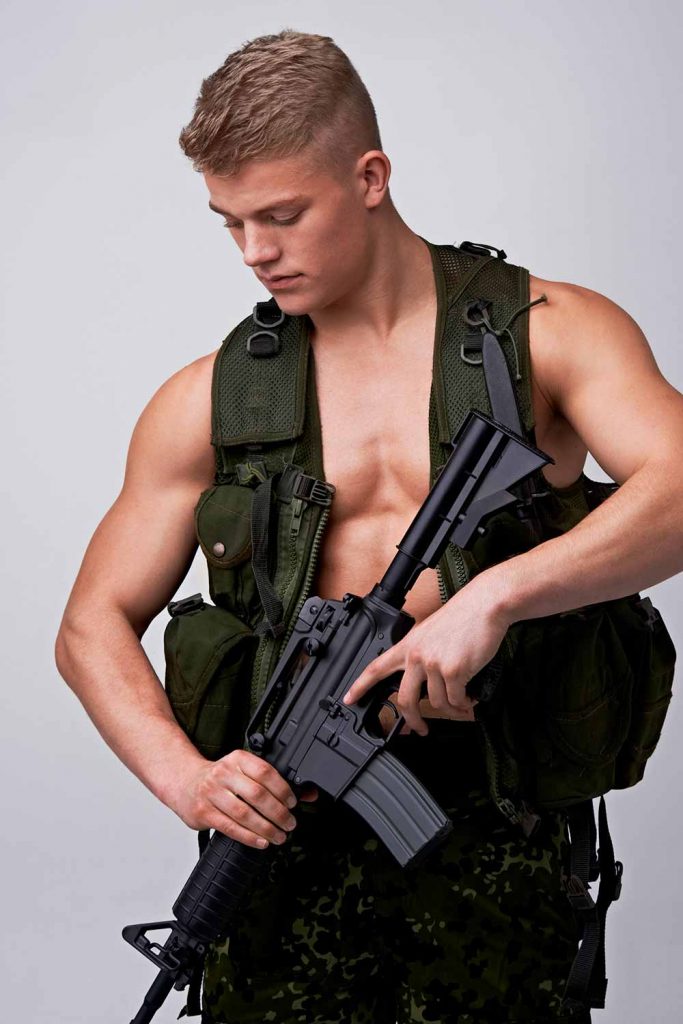 Baywatch Halloween Costume Ideas
Another costume for Halloween that will not go unnoticed, at least by women, is a Baywatch lifeguard. To pull it off though, you need to make sure that your body is in good shape.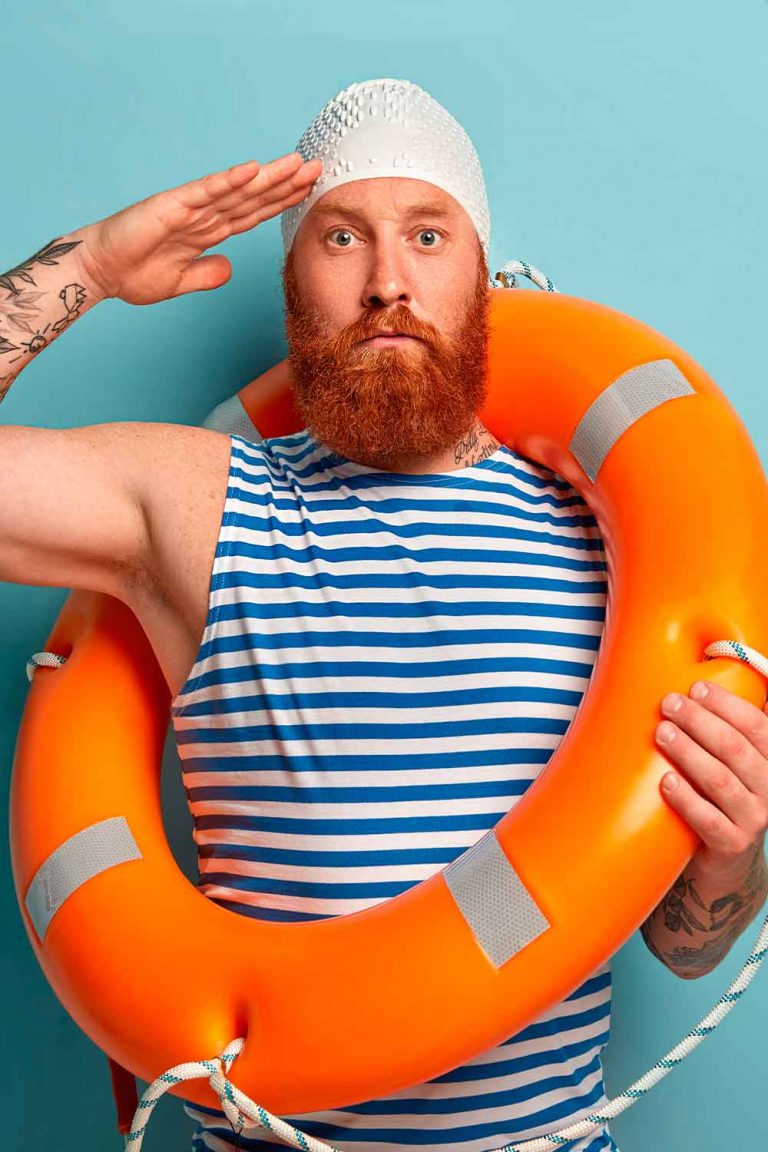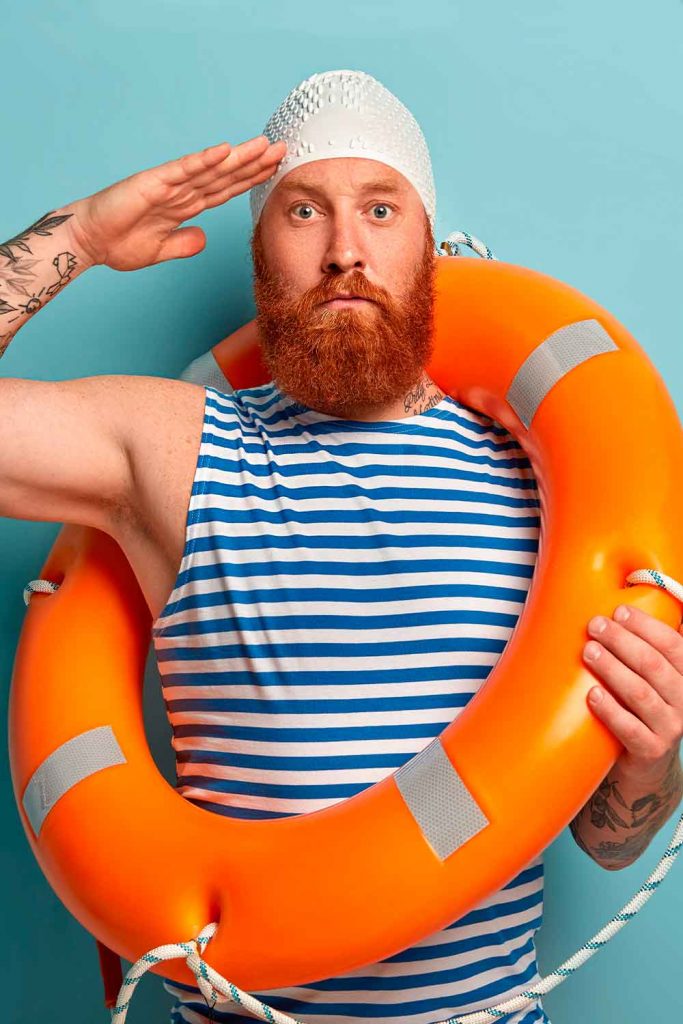 Jesus Christ
No matter your religion, you can turn into Jesus Christ for Halloween. While being pretty simple to create, this look comes out quite blood chilling.
The Mask Halloween Costume Ideas
This charming yet eccentric superhero, brilliantly performed by Jim Carry, will arguably always be one of the most popular Halloween costumes for men.
Biker
If you have always wanted to become a biker but have not had guts, Halloween is a great opportunity to fulfill your dreams.
Football Player
As 2023 Halloween costumes are all about creativity and uniqueness, they are a great way to express yourself. For instance, if you have always wanted to become a football superstar, this is your golden opportunity.
Gangster Halloween Costume
There are many ways to recreate a gangster look. Those who are into classic yet simple Halloween costumes can just put on their most formal suit, accompanied by a hat, and arm themselves with a gun (fake, of course).
Yondu Udonta From Marvel Universe
Although all members of the Guardians of the Galaxy can serve as inspiration for the most ingenious and unique Halloween costumes, Yondu Udonta is the one that you should definitely give a try.
Deadpool
Deadpool is obviously not among the easiest Halloween costume ideas. Still, it does not make it any less popular.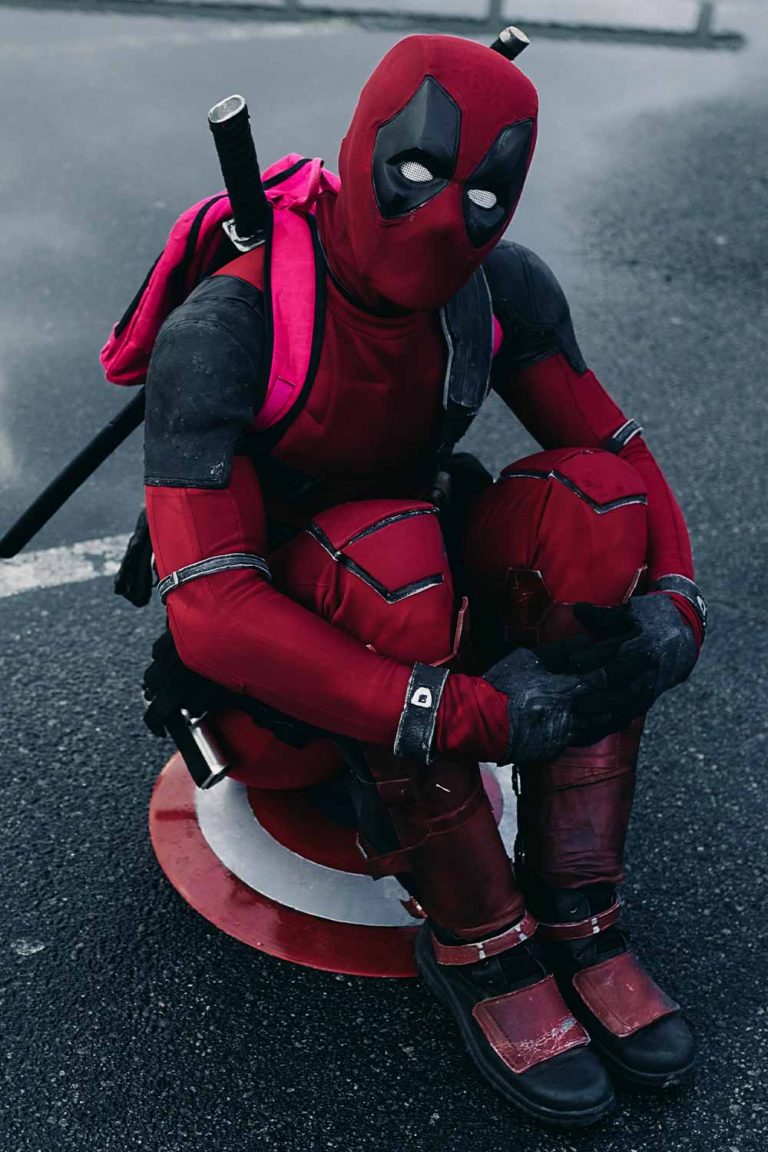 Guy From 90s
Throwback mens Halloween costumes are among the most popular. Thus, draw some inspo from your favorite fashion period to be in the spotlight all night long.
Sherlock Holmes
The deductive methods of Sherlock Holmes have gone to the heads of many girls. Thus, if you choose it as your Halloween costume, the success is guaranteed to you. Besides, his outfit looks pretty darn good.
Cowboy
Cowboys are extremely popular Halloween costumes for good reason. They are masculine, viral and fearless. Any girl would love to accompany such a guy and become his reward in the fast draw. So, sharpen your spurs and be ready to pull out the gun on the count of three.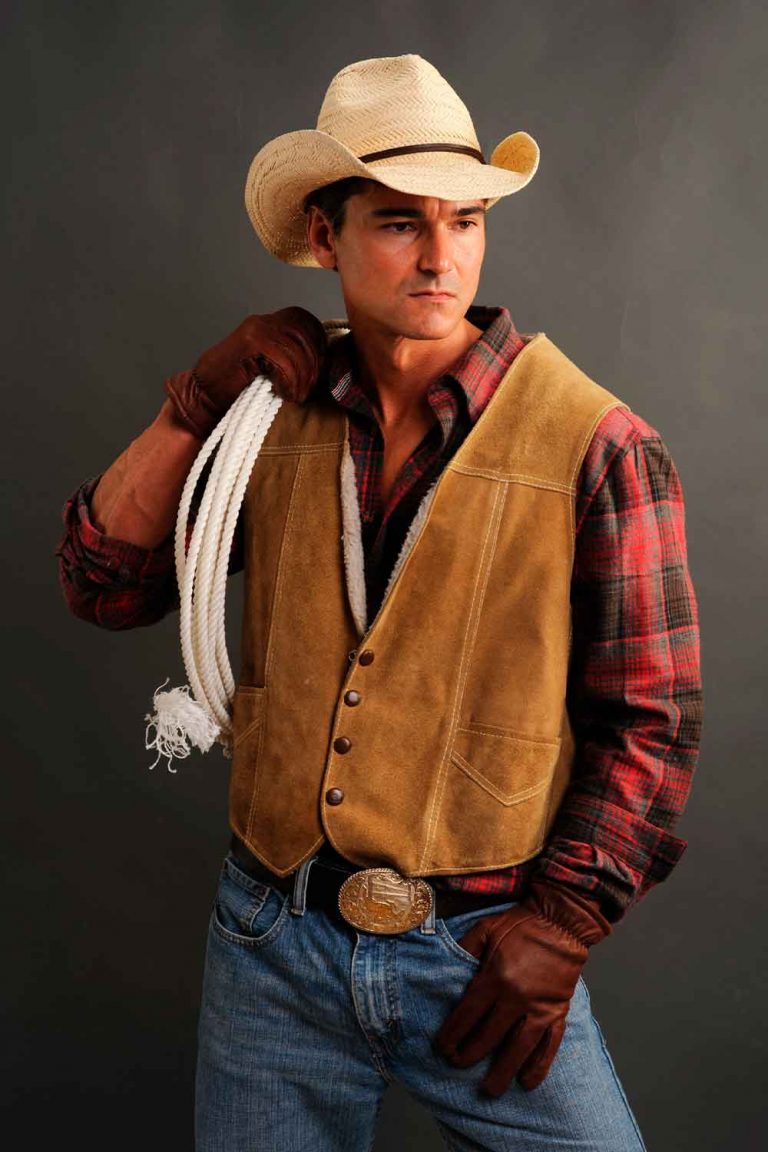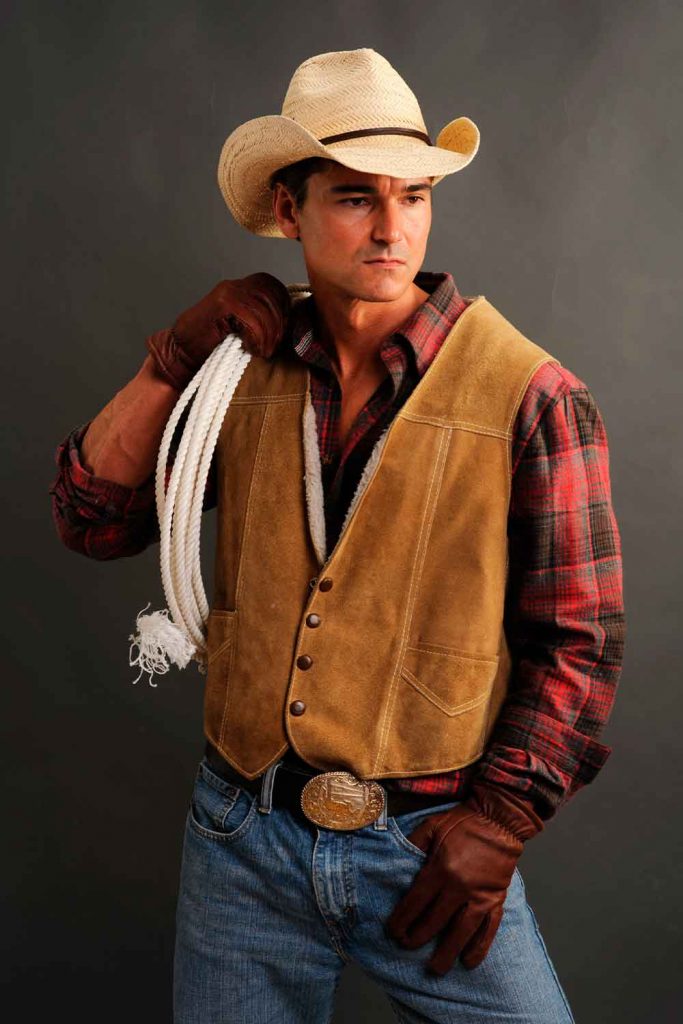 Gladiator Halloween Costume Ideas
Really cool Halloween costumes will not only allow you to pull off the character easily but will also look flattering for your body. Thus, going for the outfit of Gerard Butler Leonidas from Spartan 300 is a great way to show off your bone structure. So, ensure that you have something to boast of, such as stone muscles or abs of steel.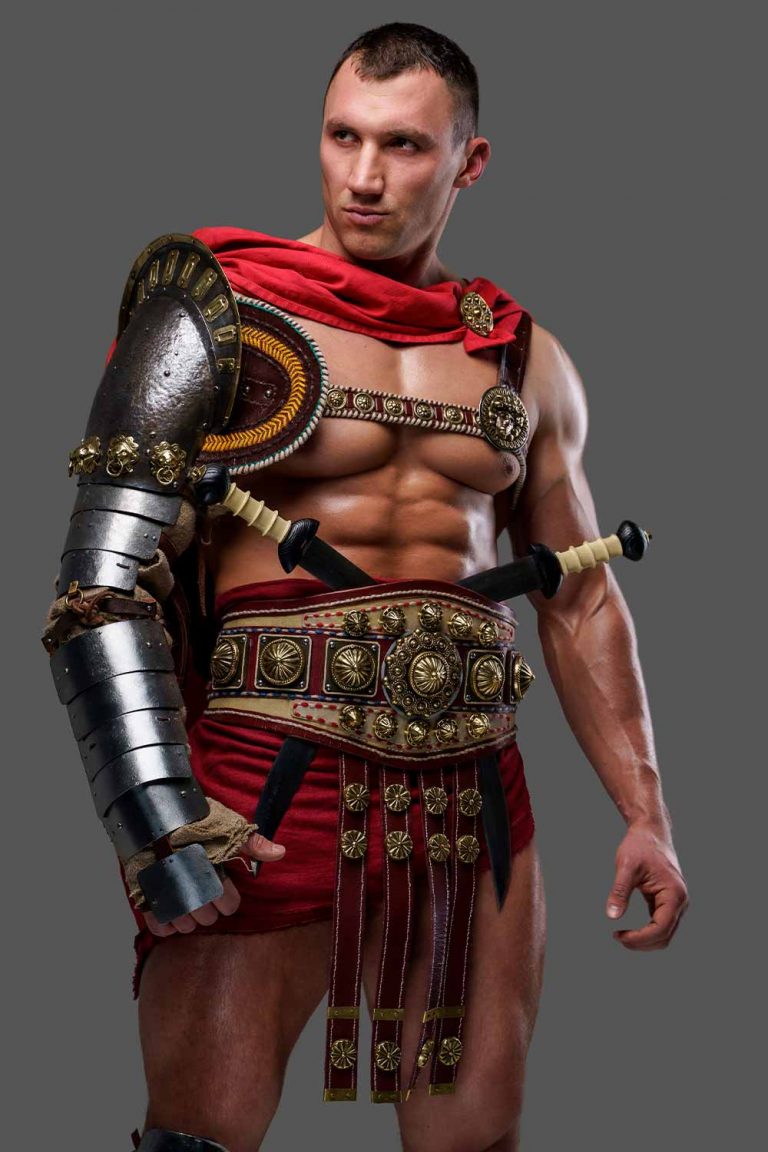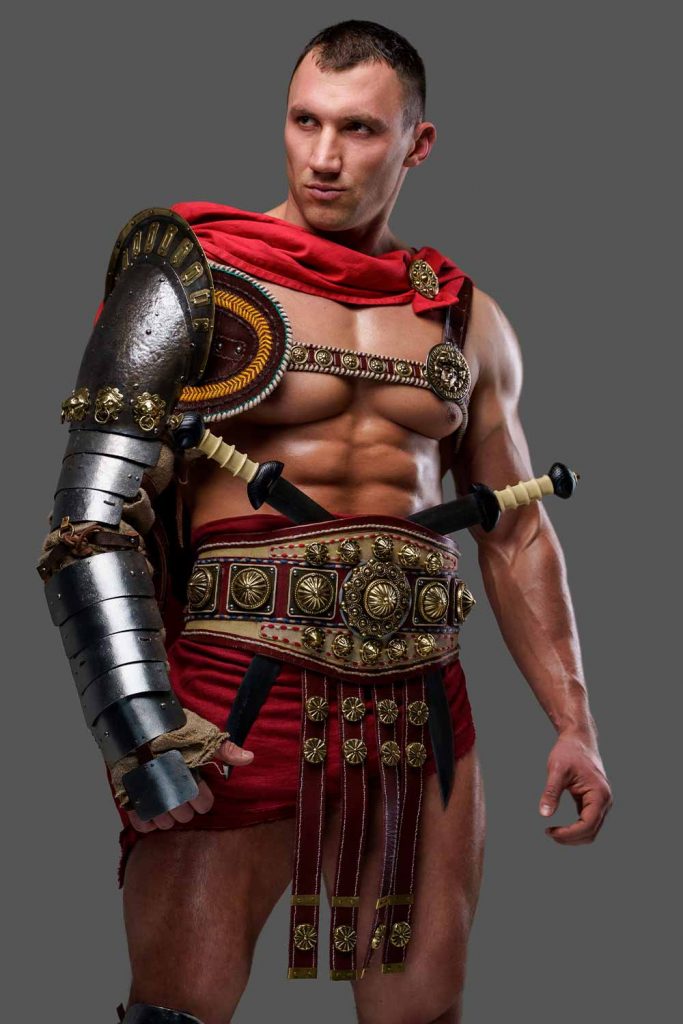 Lumberjack
If you are looking for quick Halloween costume ideas, then your search stops here. Lumberjack is one of the most easy Halloween costumes for guys to pull off. Yet, it does not make it less attractive or cool. Just pull on your best plaid shirt and complement the look with a compact ax and you are ready to go trick or treating.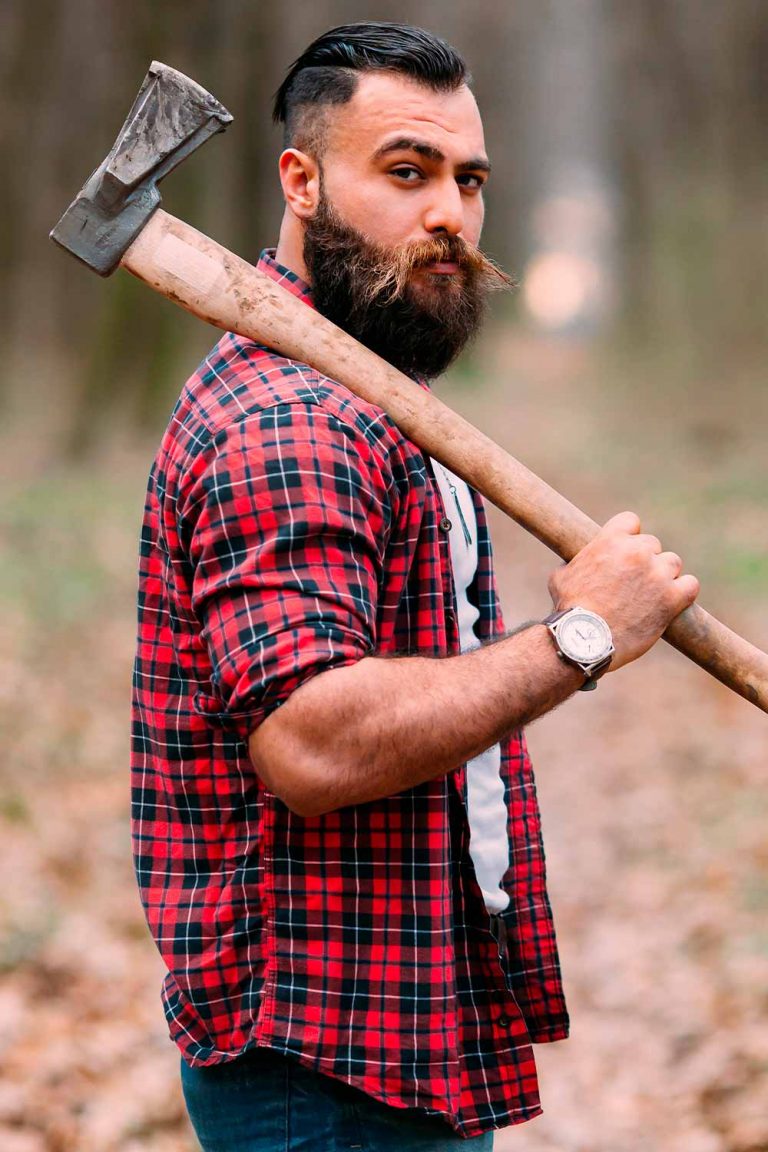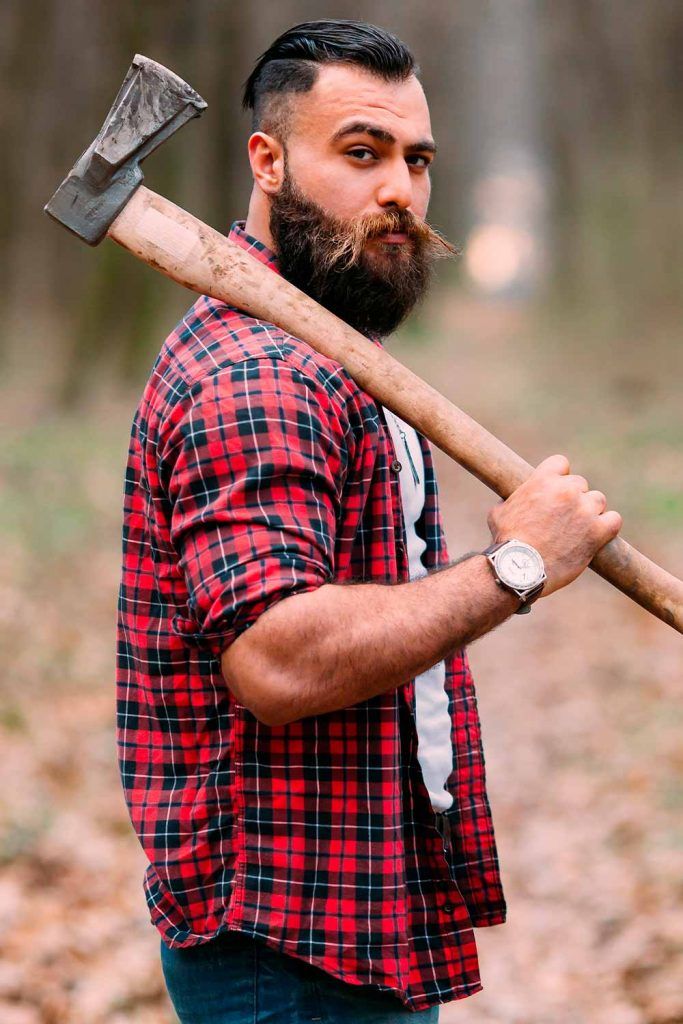 Ninja Halloween Costume Ideas
It is hard to think of a better option than a ninja for those who are in search of family Halloween costume ideas. This outfit looks great on everybody no matter their gender, age or height. Thus, it is considered one of the best couples costumes. Also, you can choose ninjas as the best friend Halloween costumes, as they are so mysterious and disguising that nobody will ever guess which one of you is behind that hood (provided that you have a similar body shape, of course).
Viking Halloween Costume
When pondering Halloween costume ideas men with a beard often feel left behind. However, we have a solution for them. Although Vikings do not belong to easy Halloween costumes, they are definitely worth the effort. These hunks make every girl's heart throb, so just pull on a chain mail, throw a bearskin on the shoulders and you are ready to rock.
Zombie The Walking Dead
Zombies can be both scary and funny Halloween costumes. It is up to you to decide which impression to give off. The Walking Dead series provides us with a myriad of couple Halloween costume ideas, as the characters are so realistic and memorable that it is hard to remain indifferent.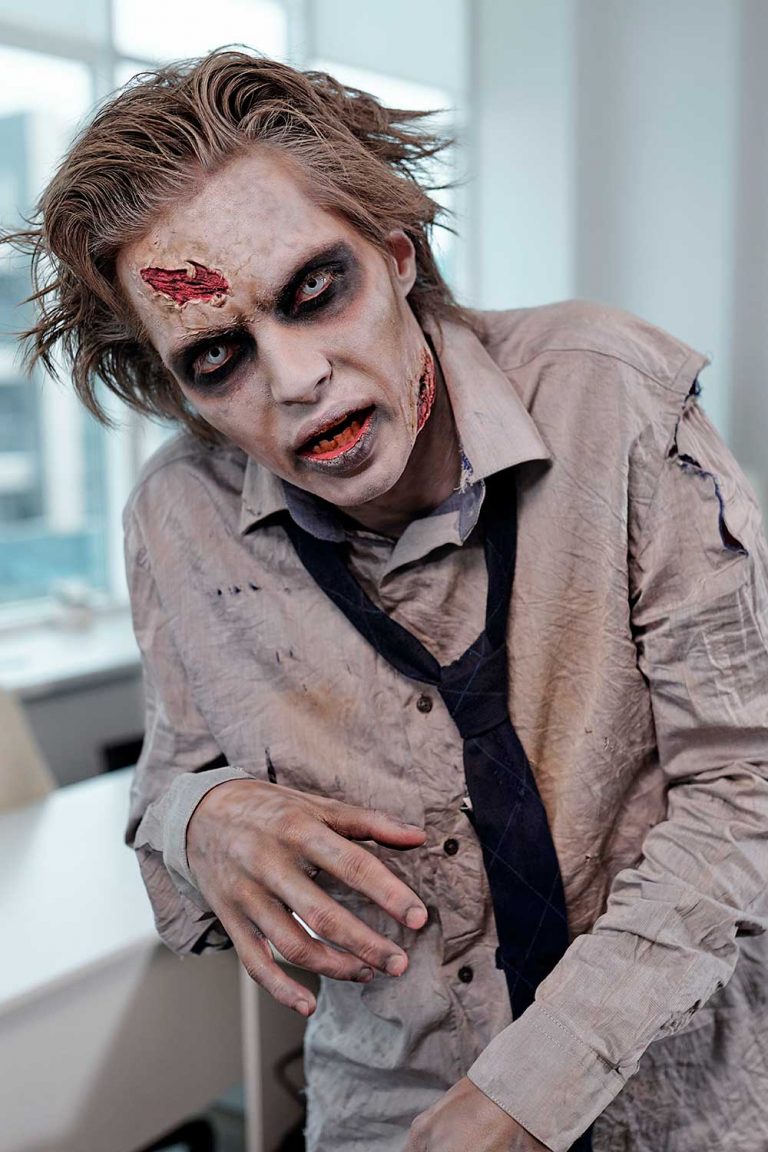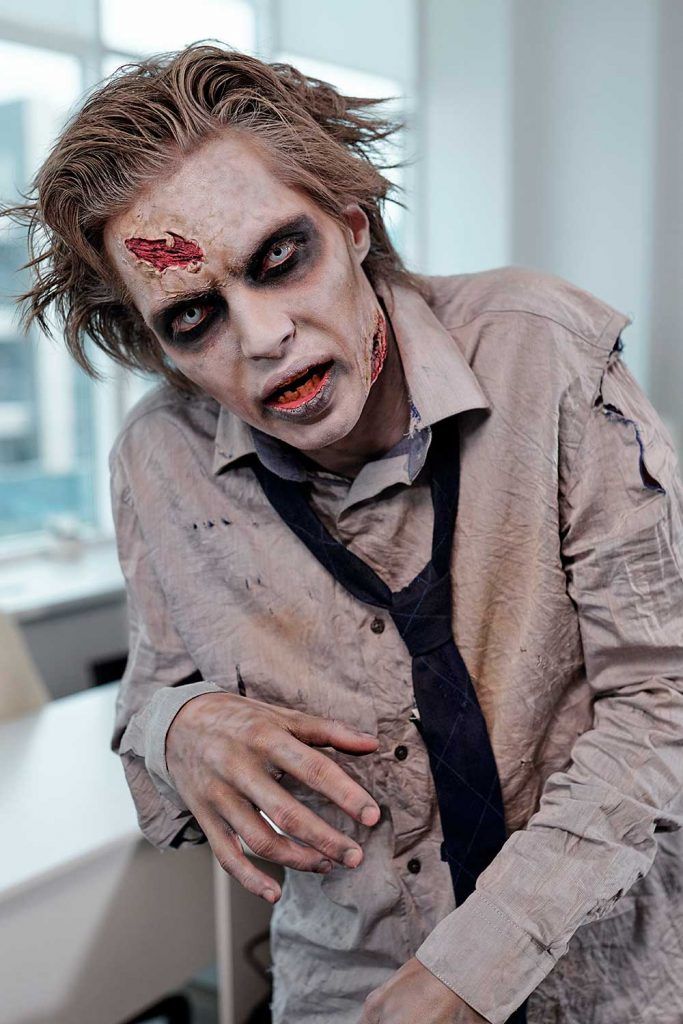 Mummy
A mummy is a perfect Halloween costume for a shy guy, as it allows you to hide everything under those bandages.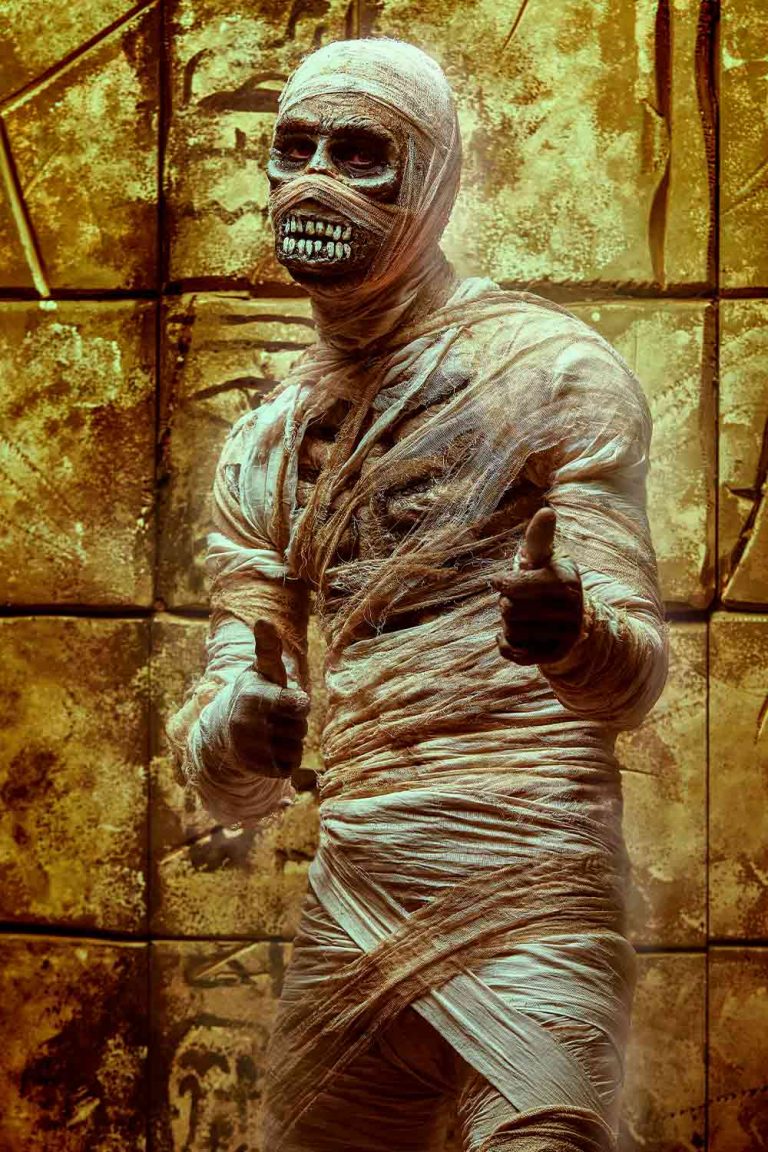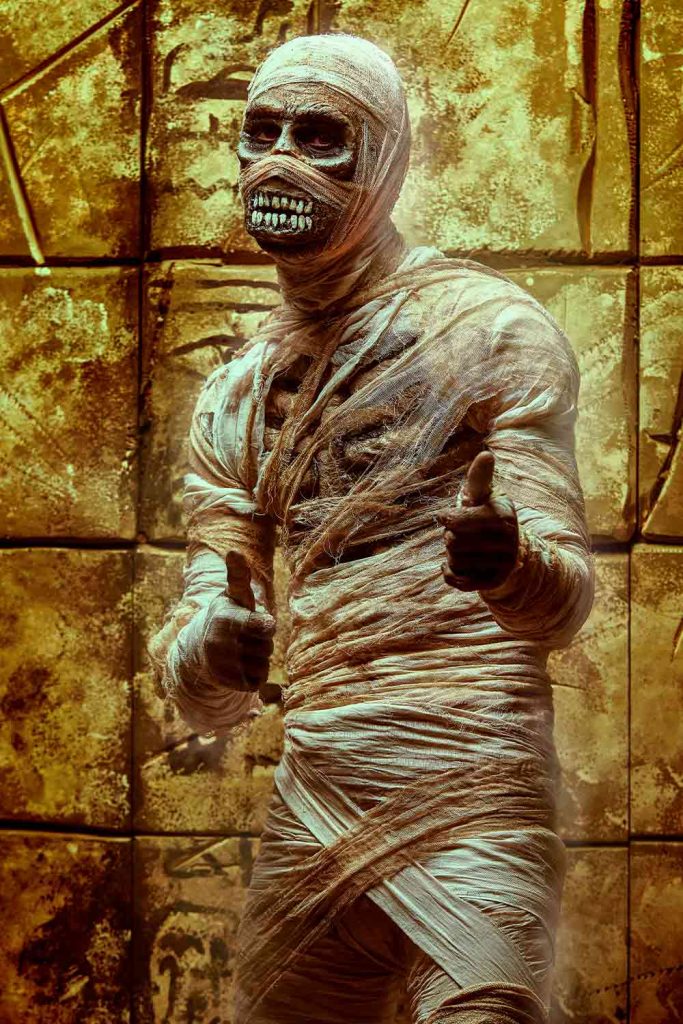 Jason Voorhees
Jason Voorhees is a legendary character from the Friday the 13th series. Even if you have not seen it, you will surely recognize him.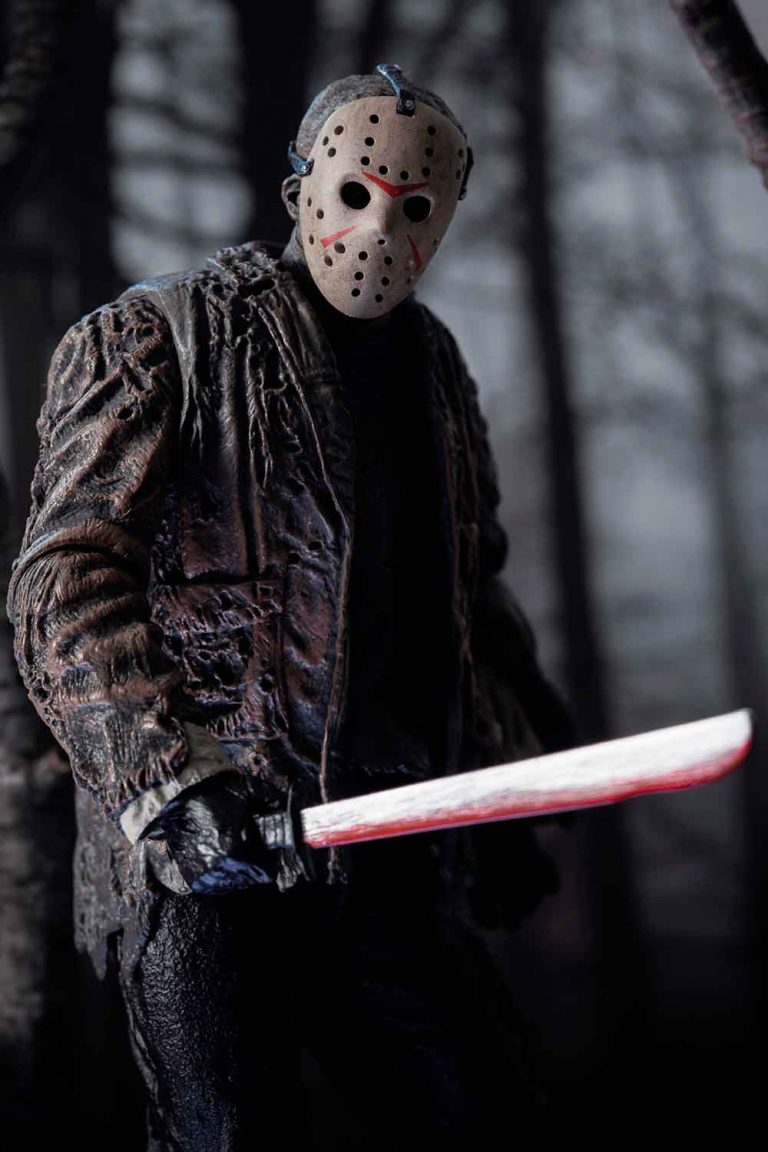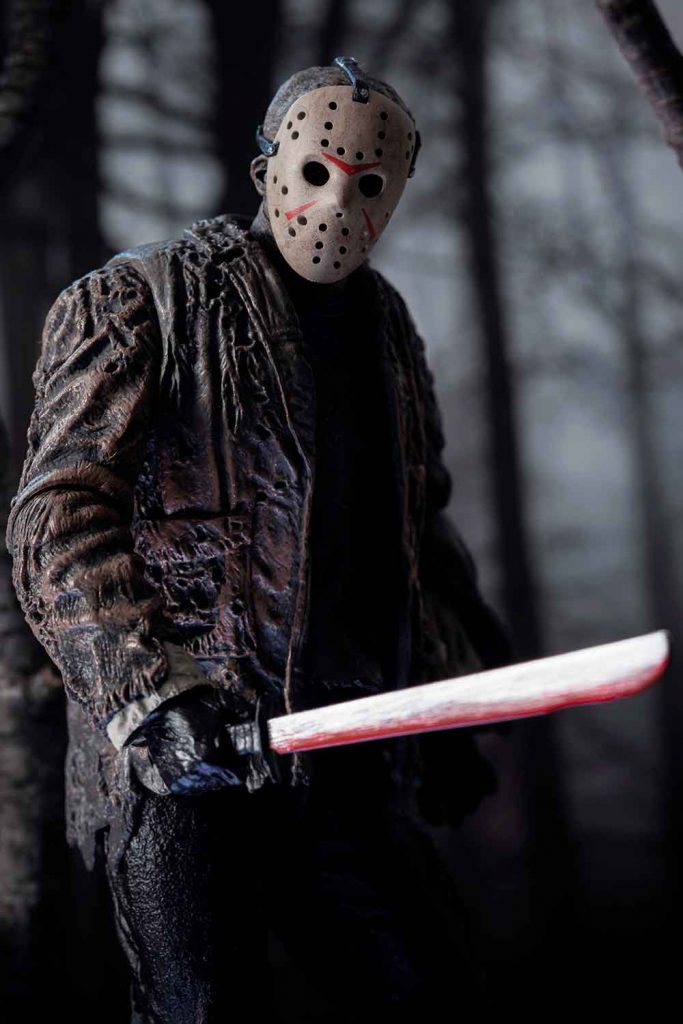 Police
Well, although it is not a hen party, you can still wear a hot policeman costume for Halloween and even give some chic a lap dance.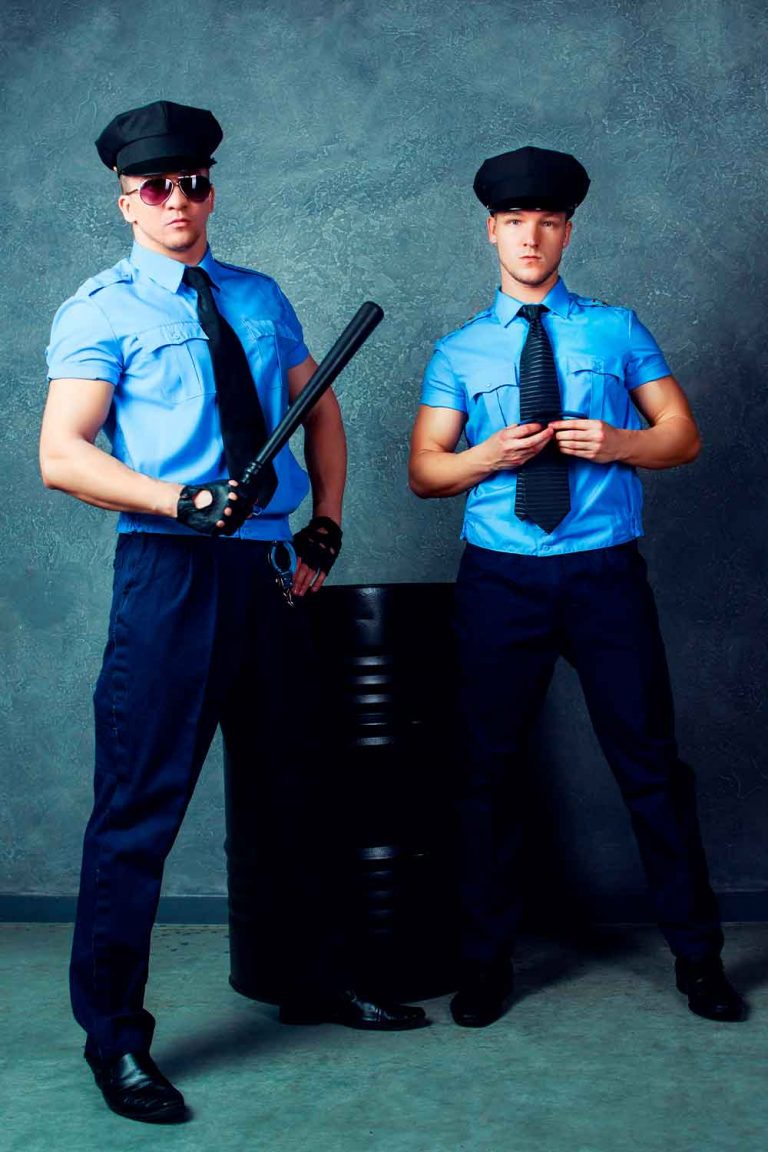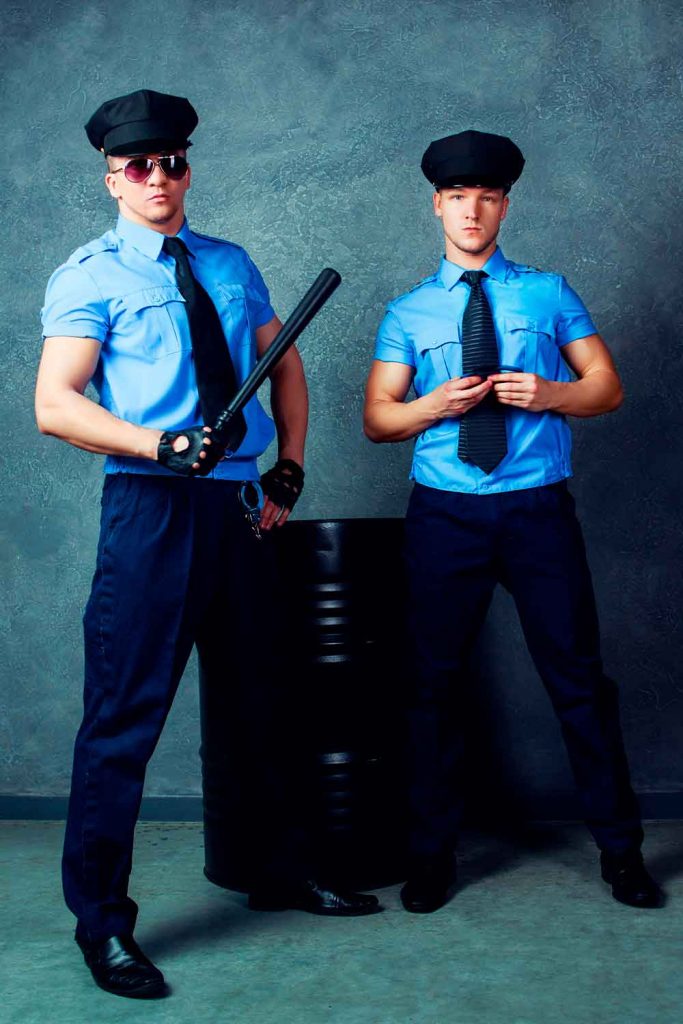 Prisoner
No matter what stands behind your choice, a prisoner is also a cool Halloween costume idea. Besides, it is quite easy to pull off.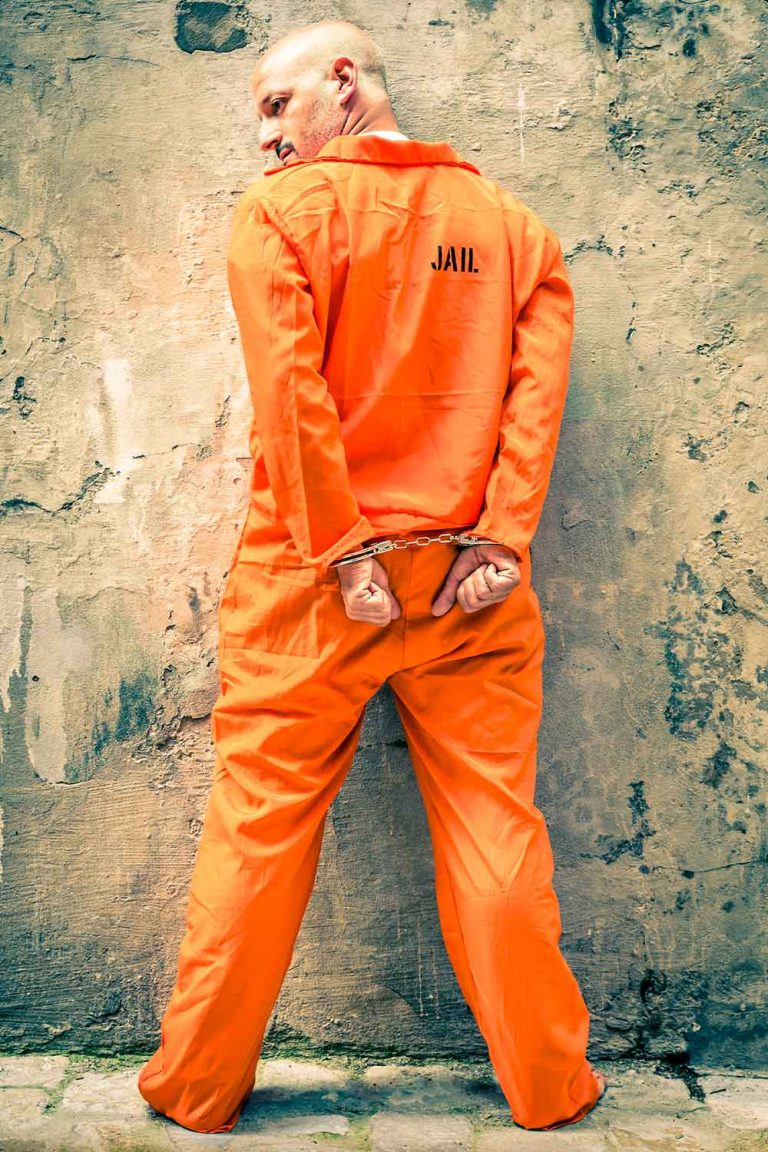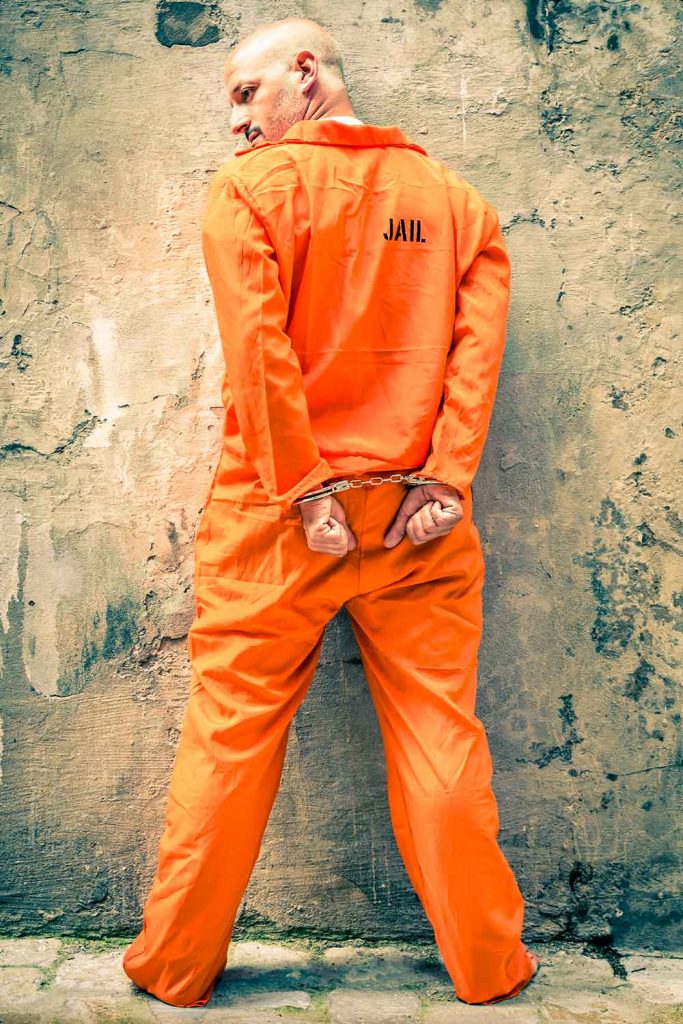 Pastor
Be that shoulder to cry on for your crush. Turn into a pastor for one night and who knows what benefits it can bring.
Freddy Krueger
The classics that will never go out of Halloween fashion. This character is not only iconic, he can send a chill down your spine.
Jack Skellington Halloween Costume Ideas
If you like Tim Burton's The Nightmare Before Christmas, then you definitely know who Jack Skellington is. Thus, it makes up a great Halloween costume.
Harry Potter
Who have not dreamed of visiting Hogwarts School of Witchcraft and Wizardry one day? Maybe, this is your big break? Turning into Harry Potter may make those dreams come true.
Indiana Jones Halloween Costume Ideas
This guy seemed to have it all – adventure, love and luck. Besides, he managed to popularize the profession of nerds as well as make it cool and sexy. So, what are you waiting for? Grab your whip and let's go on an adventure!
Burglar
You do not have to break in to pull off a burglar character for Halloween. You just need to find a stripy sweatshirt, a black mask and you are good to go.
Robin Hood Halloween Costumes For Men
Good old Robin Hood will definitely help you to stand out from the crowd, as nowadays hardly anybody opts for a positive character for their Halloween look.
It is always wise to search for Halloween costumes ideas beforehand. However, even if you are running out of time, you can still succeed in dressing up for Halloween. Hopefully, our collection helped you to find what you were looking for.
FAQs
What are good costume ideas?
There is a ton of mens costume ideas out there. Yet, the best of them are those that allow you to stand out in the crowd. Thus, make sure your costume is not only scary but also creative and unique.
What should a guy be for Halloween?
As there are no strict rules regarding Halloween costumes men can wear whatever they like. Normally, you would want your costume to be frightening. However, you can also try to channel a famous character or show off your sense of humor opting for a funny Halloween 2023 outfit. And do not forget that masculine and virile mens costumes are always a good idea.
What are the most popular costumes?
Prevalent men Halloween costumes are superheroes, movie and video game characters, skeletons, zombies and vampires.
What is the most popular Halloween costume ever?
The most popular mens costume for Halloween of all time is a vampire, while women mainly prefer to turn into a witch.
What is the most popular costumes for 2023?
The trendiest mens Halloween costumes 2023 include Joker, Chucky, Pennywise, Batman, Spider Man, Deadpool as well as less specific options, such as a dinosaur, a clown and a skeleton.
REFERENCES:
Is a celebration observed in many countries on 31 October, the eve of the Western Christian feast of All Hallows' Day. Source
Get fast shipping and price match guarantee on costumes & Halloween decorations. Bring your Halloween costume ideas to life with our exclusive styles. Source
The Marvel Cinematic Universe Wiki is a community site dedicated to all Marvel Cinematic Universe movies and characters that appear in them. Source