What is the haircut in peaky blinders? Peaky Blinders haircut has been widely recognized on a par with Stranger Things and Game of Thrones. It was popularized by the show devoted to the Birmingham criminal gang that operated in England in the 1920s. Of course, the whole look of the boys was on edge. However, it was their hairstyle that made a stir in the public. Our guide to the Peaky Blinder haircut will tell you the whole story.
What Is The Peaky Blinders Haircut?
The Peaky Blinders haircut is usually a short disconnected haircut. It incorporates shortly trimmed back and sides with a little longer hair on the top of your head. In this way, it can be styled in various ways. There is no blending between the layers, making the cut seem bold and sharp. The look was inspired by hooligans or the 'sloggers,' who used to flaunt their hair like that back in the 1890s. It takes its name from the gang of British urban youngsters who would make it their signature haircut style.
Tom Shelby Haircut – Short Back And Sides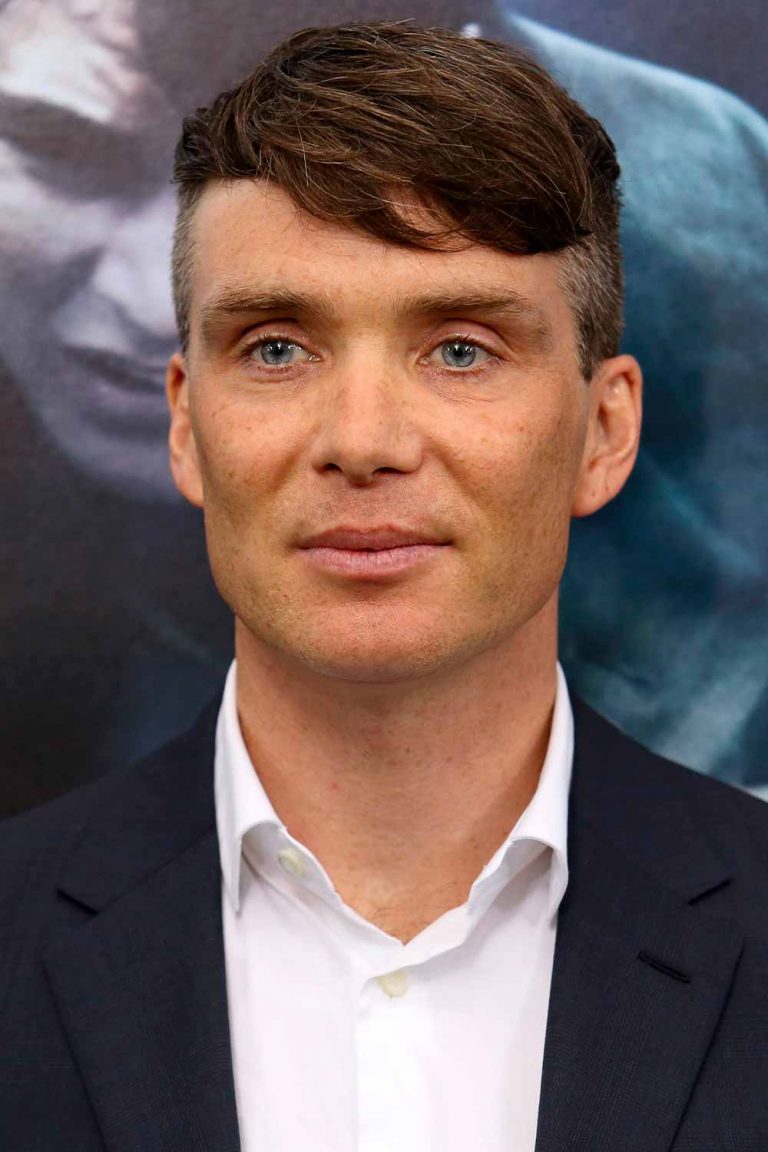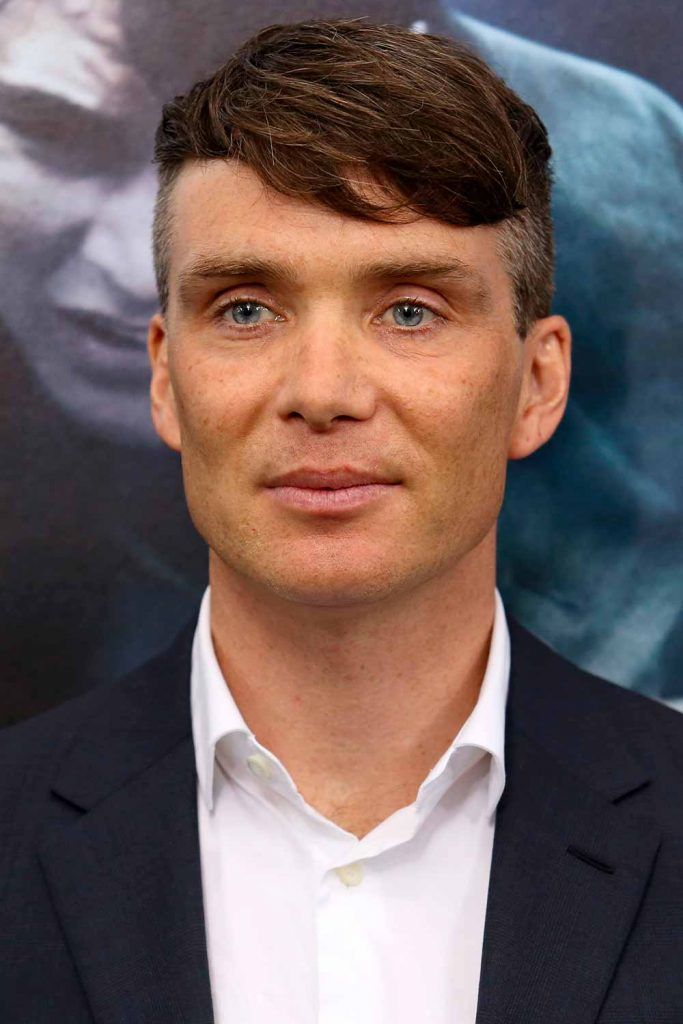 JStone/Shutterstock
What is Thomas Shelby's haircut called? We're almost sure that if it weren't for Cillian Murphy Peaky Blinders сould've been left unnoticed. The Thomas Shelby haircut that the actor sported with such success in the show made a huge comeback as a fashion trend and is very much here to stay. It is created with the sides and back cut very short and the top left quite lengthy. However, note that it isn't a bald undercut, there is some hair left on the sides and back. To create the perfect Cillian Murphy haircut, you need to leave plenty of hair on top with the maximum length in the fringe so that you could sweep the hair down and across the forehead.
Get The Look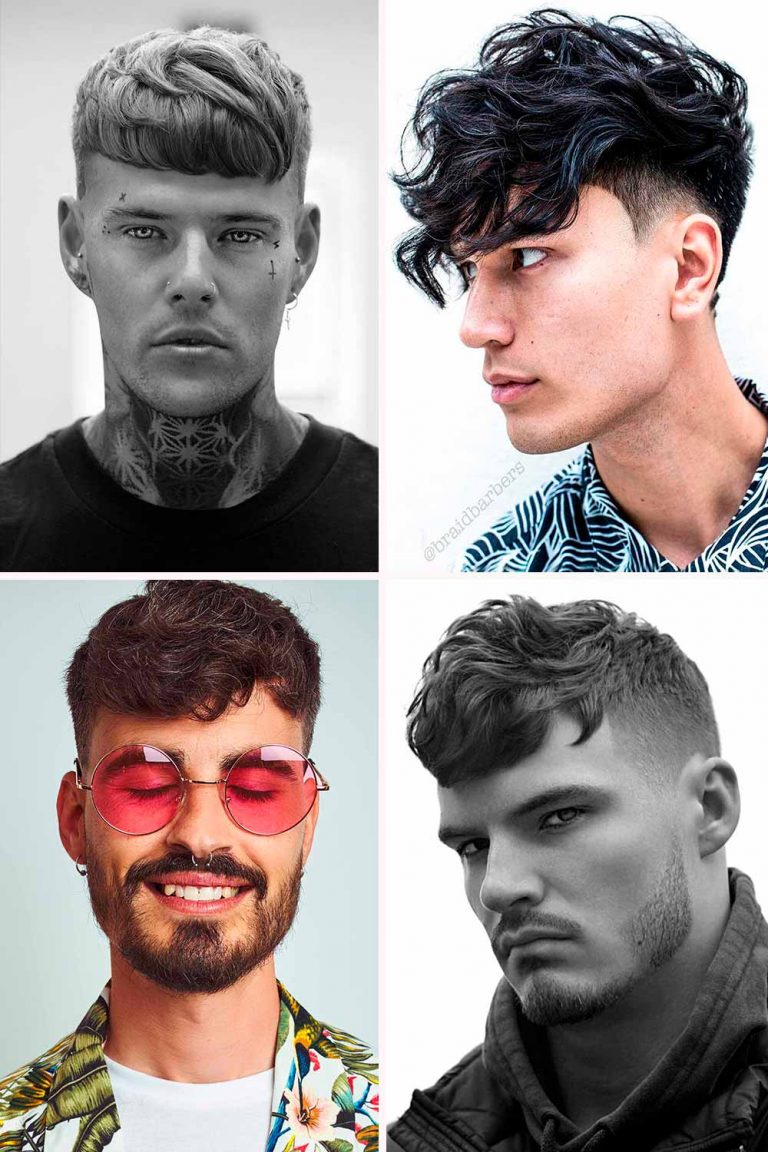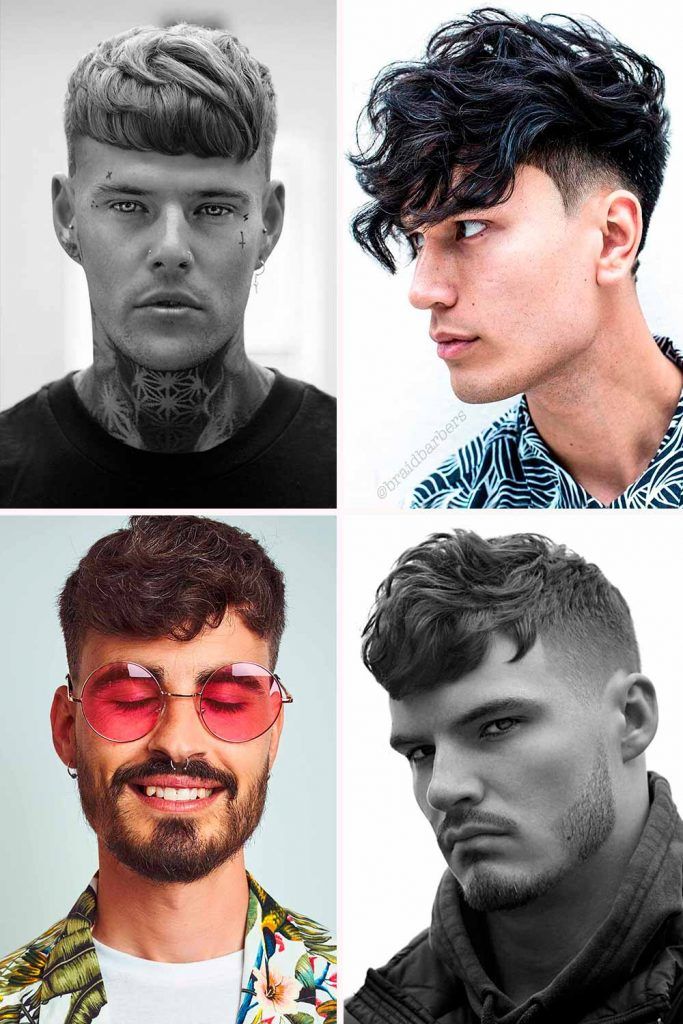 Source: @alan_beak/@r.braid/@xbigwesx via Instagram
Surprisingly, you can recreate this Peaky Blinder haircut in two twos. Just ask your barber for a number one or two on the sides and back, while ensuring that there is sufficient amount of hair on top to work with. Don't go too long though, the top shouldn't fall down the sides. Begin styling with brushing it forward. Thomas Shelby sports his fringe to the side, thus you're welcome to do so. Although, you can opt for a full crop fringe if you like it more. Just don't forget to work a styling product into it because you want to create a messy or even curly look with your top hair.
Arthur Shelby Haircut – Slicked Back Undercut
View this post on Instagram
Unlike Tom, Arthur Shelby prefers to style his Peaky Blinders hair with a slick back undercut. Even though the sides and back are cropped too, they're much shorter than Tom's. In its turn, the top hair is a lot longer and straight, neither curly nor messy. Such men's undercut looks less daring but more contrasty and dramatic.
Get The Look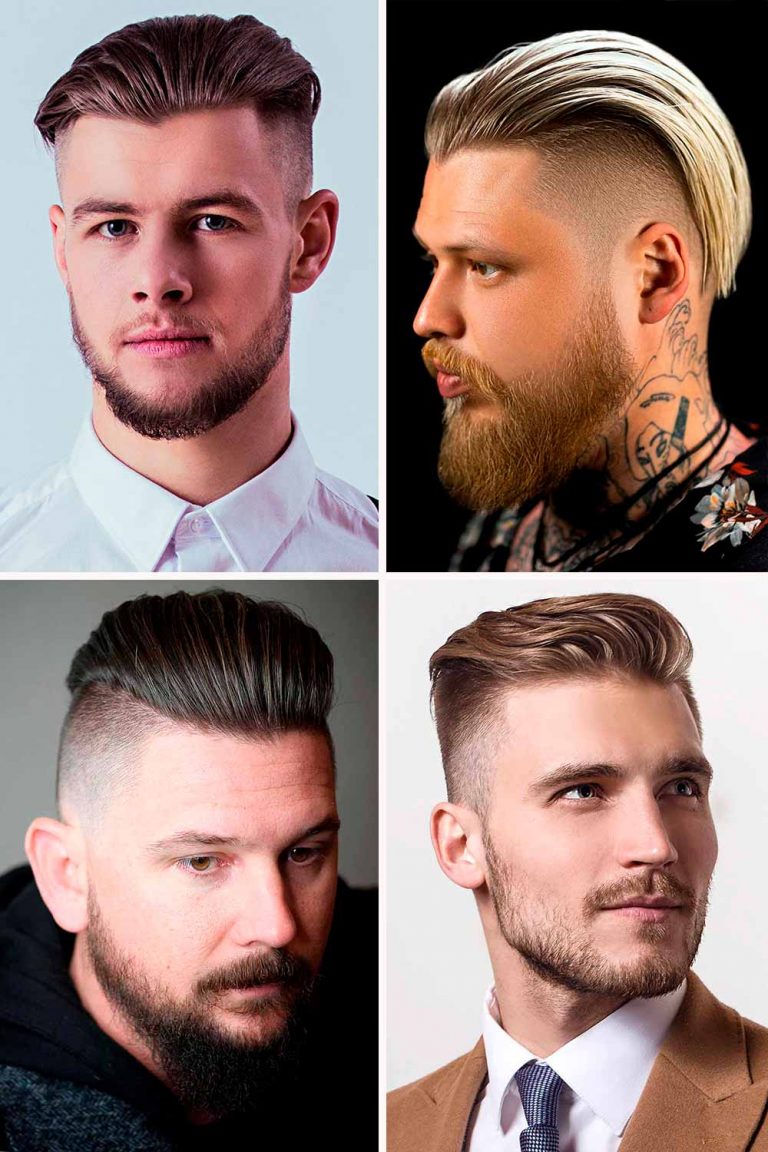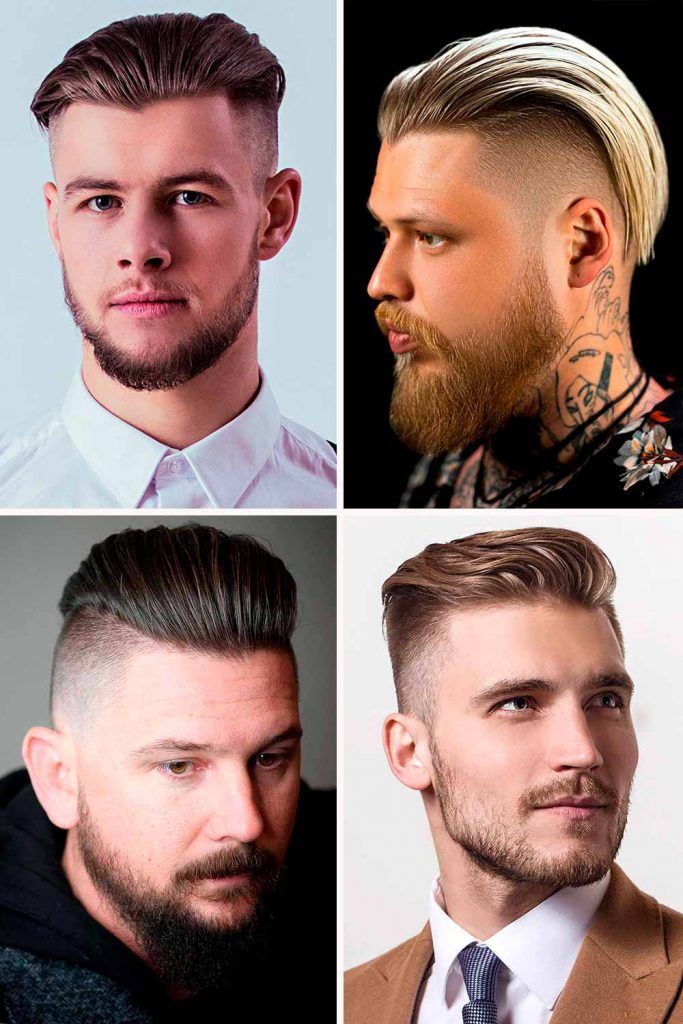 Source: @barberking_kh/@hayden_cassidy via Instagram
Shave your sides and back to a zero grade and leave the top of your hair long. That's how you get the cut. To style your slicked back undercut, you need to start with washing and blow-drying your hair. Then scoop a bead of your trusty hair styling product, like a hair wax or pomade, and apply it to the top of your slick back haircut. Start with a small amount so that you could control the process easily. With the help of a comb, slick back the top of the disconnected undercut, creating the desired shape of your Peaky Blinders haircut.
John Shelby Haircut – Undercut Crop
View this post on Instagram
To get the look of John Shelby, you basically need to combine Arthur's undercut haircut with Tom's. The sides and back are totally shaved off too. However, the top in this Peaky Blinders haircut is slightly shorter than in the aforementioned undercut men sport effortlessly. Yet, it still should remain straight, without any curling.
Get The Look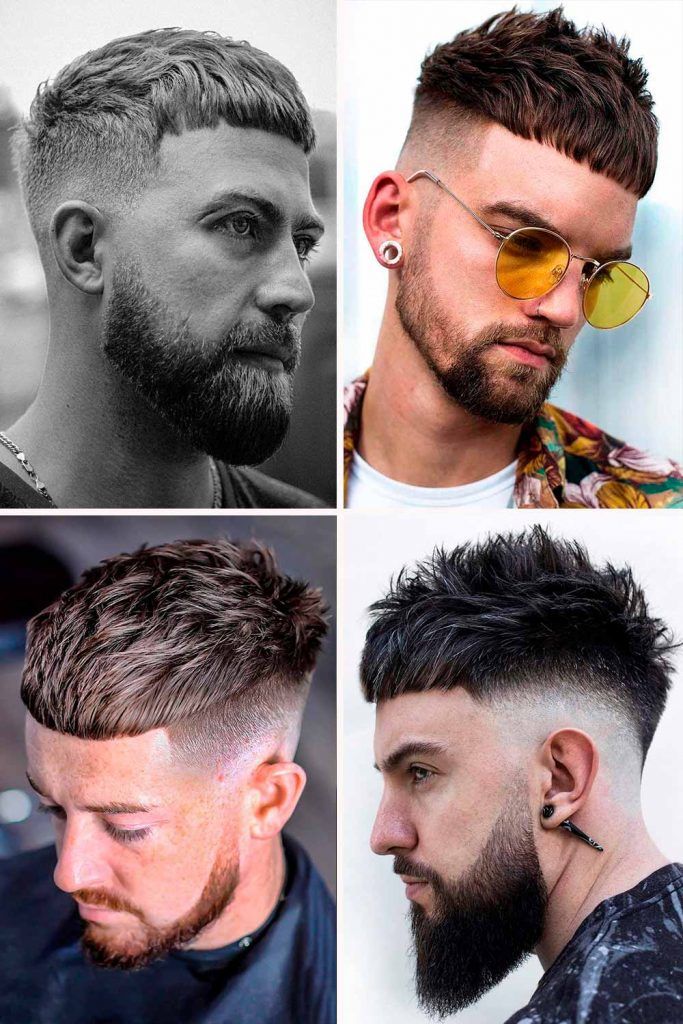 Source: @a.nizhnick/@r.braid/@ryancullenhair via Instagram
To win the John Shelby's undercut hair style, ask your barber to shave off the sides and back of your head. In case you're reluctant to go completely bald, you can leave short stubble there. This will add a bit of color and framing to the cut. The top should be quite lengthy but don't leave too much hair there as it can get curly or fall down on the face, and John prefers it straight and in its place. To get that perfect John Shelby's undercut for men, you can skip the styling product or use a small amount because your hair should be able to flop over.
Michael Gray Haircut – Side Parting
View this post on Instagram
If you're after a more formal and dapper look, consider the side part haircut that Michael Gray nailed. The sides are a bit longer and the top is more casual, which makes this hairdo highly adjustable to the daily life. A side part adds a very elegant accent to the cut, thus it doesn't look dull or toneless.
Get The Look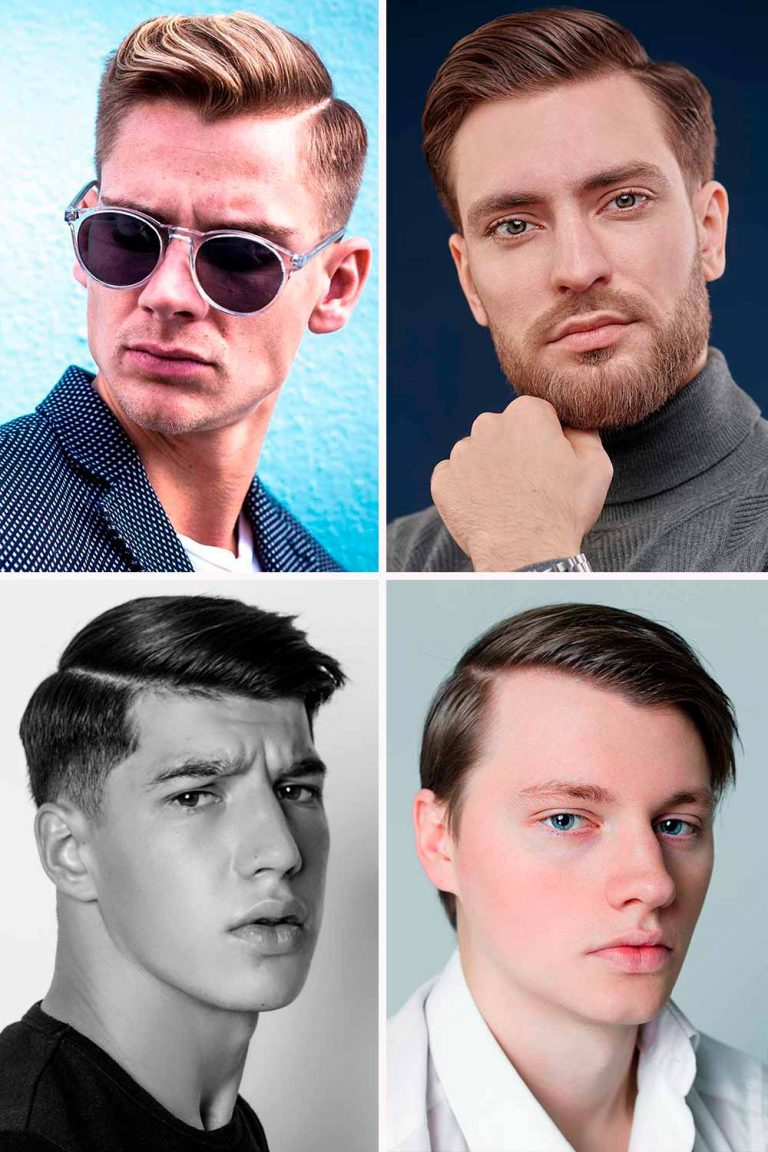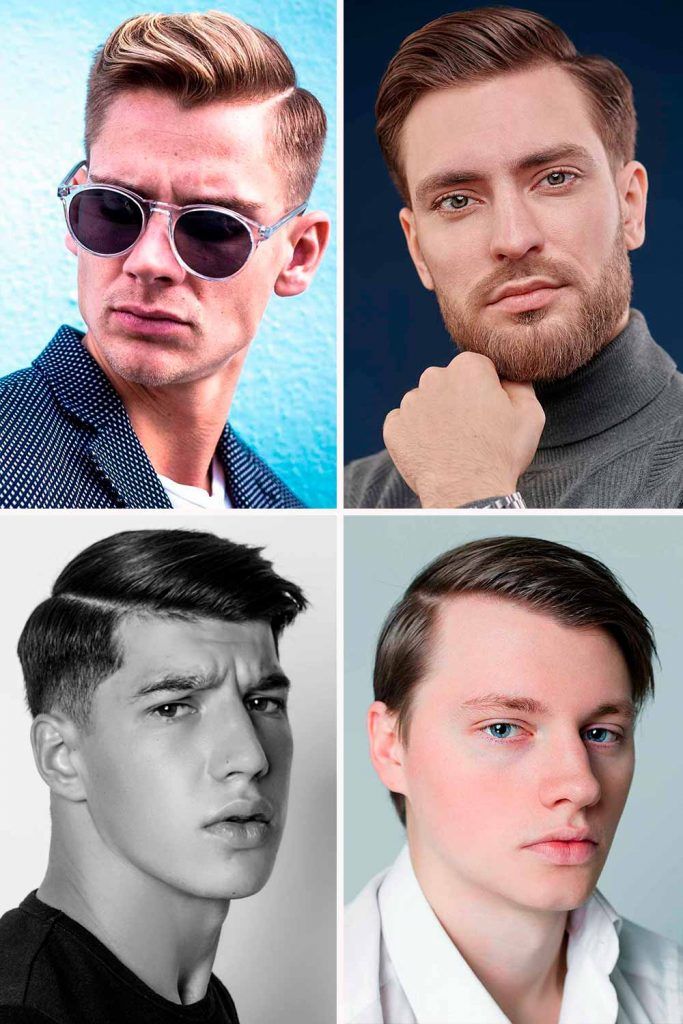 Source: @r.braid via Instagram
To get this Peaky Blinders hairstyle, you need to grow out your hair on the sides first. Consider adding a low fade to the hair bottom, though keep the rest of the hair on the sides and back even. Michael Gray's hair is a bit wavy, so create a smooth curl with a round brush and a blow dryer. Like most side part hairstyles, it doesn't require much of the styling product, something light, such as a hairspray, will be more than enough.
Alfie Solomons Haircut – Brushed Back Hair And Beard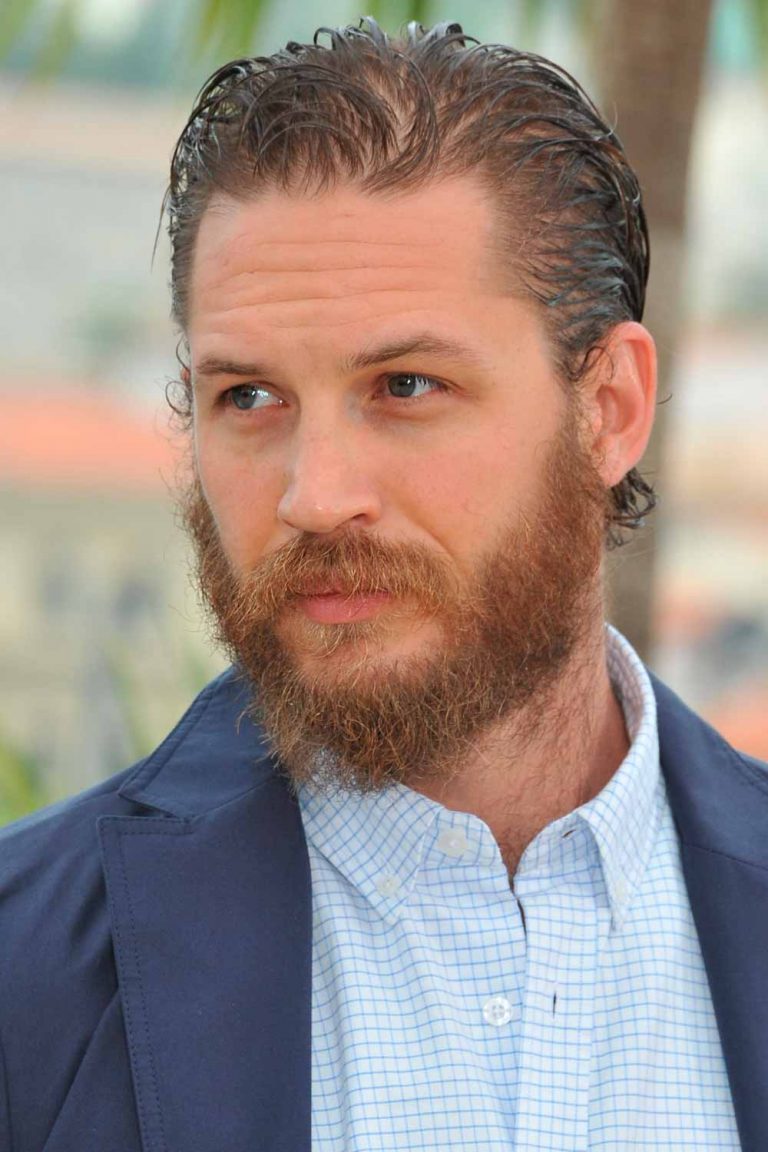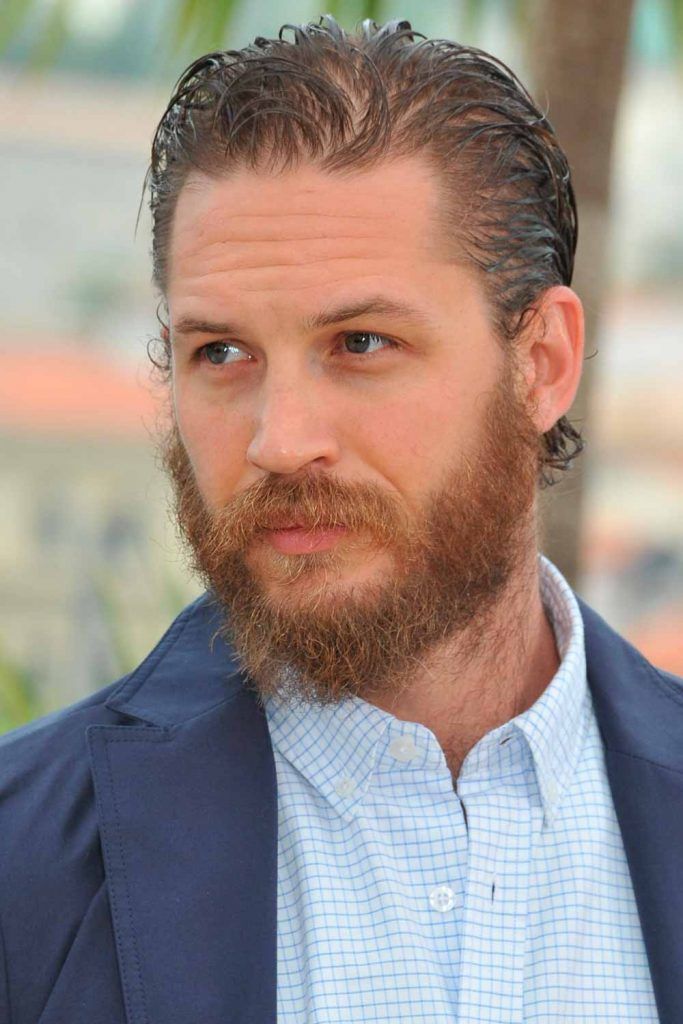 Jaguar PS/Shutterstock
Even though this Peaky Blinder haircut also requires the slick back hair, it differs from the others in the way that Alfie Solomons paired it with a beard. Because you'll have a full beard and quite a lot of hair on the head, consider joining them together to make the look come out cleaner. The guys with round face shapes will find this style particularly flattering as it helps to frame and elongate the face.
Get The Look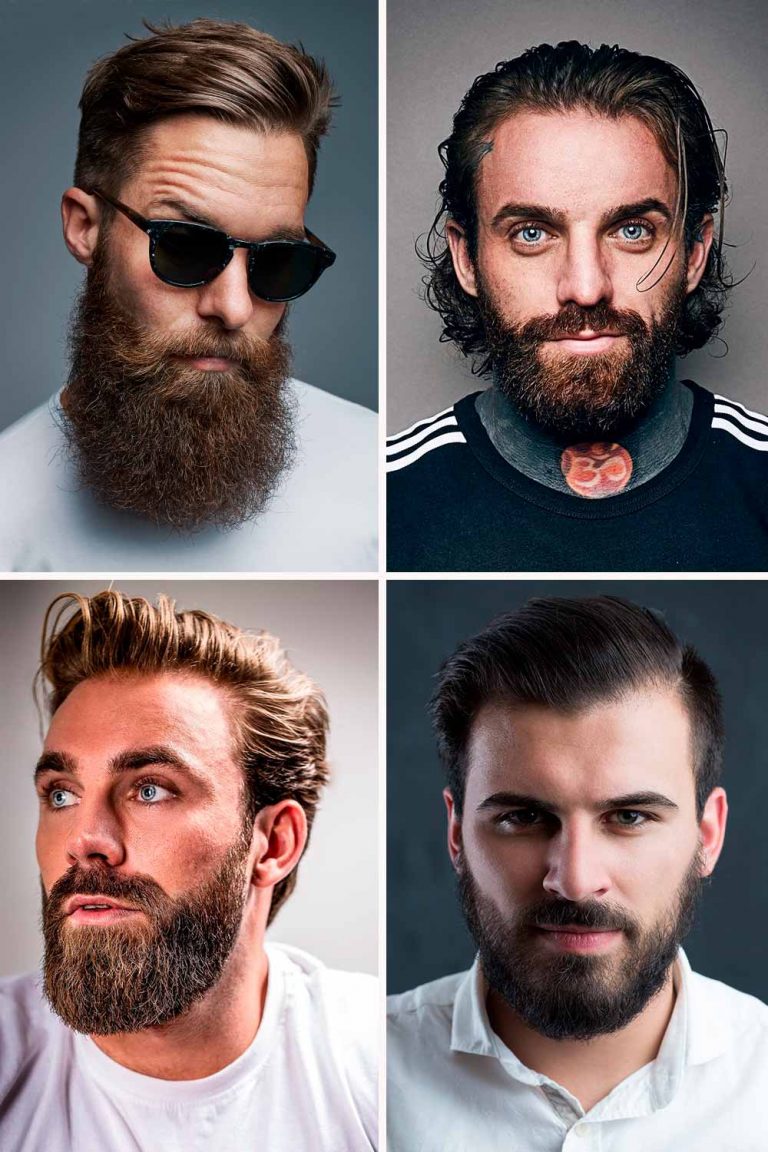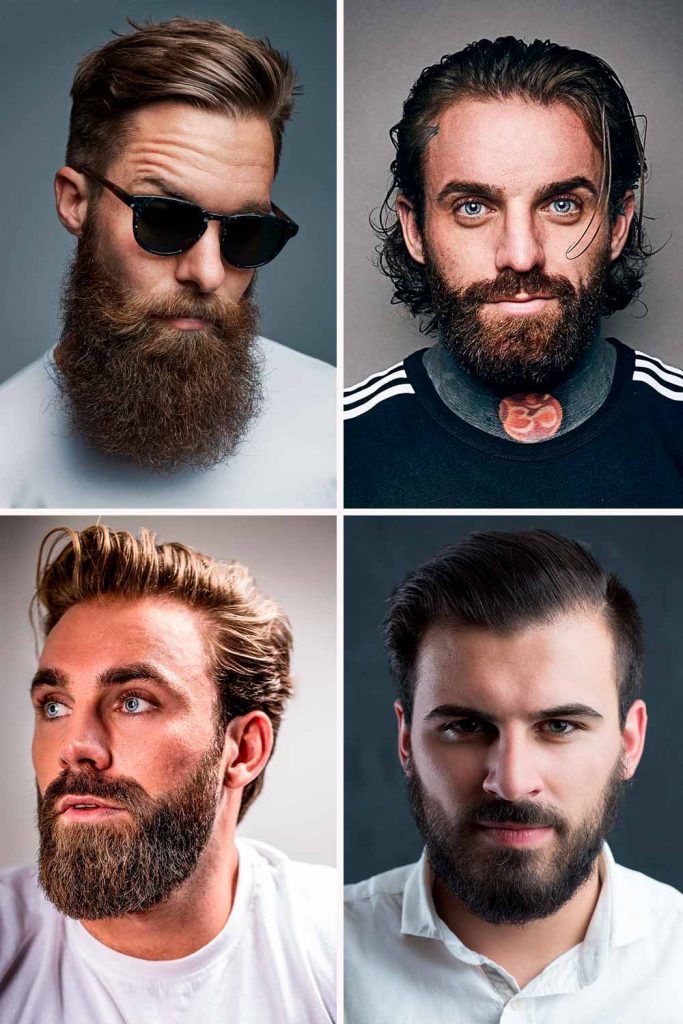 Source: @tombaxter_hair via Instagram
First order of business for this look is to grow out a voluminous beard. In the Peaky Blinders, Alfie Solomons' beard is quite coarse and disheveled. For an everyday look, it's better to go with a little more shaped style. Then you need to grow out your hair so that it was possible to slick it back. Don't forget to add a hair wax or pomade to prevent your look from turning into a mess.
How To Nail The Peaky Blinders Haircut
Source: @urednistvo.pricesk.robert via Instagram
So, now you are familiar with all the Peaky Blinders haircut styles, thus you can pull off one yourself. Don't be afraid to look passe because the 1920s hairstyles successfully transformed into the 2021 trendy mens haircuts. You're welcome to modify them though, adding such elements as a fade, carved parting or mustache. Just remember that most of them require short sides and back combined with a longer top.
So there you have it. Here's our insightful guide for everything you need to know about the Peaky Blinders haircut, from the characters who harnessed it to the ways of getting it. With its huge comeback, we have no option but to give this hairstyle a shot.
How to Get the Perfect Peaky Blinders Haircut
There are several different ways to get a Peaky Blinders haircut, as every member of the gang had their personal take on it. So, depending on who you want to take a cue from, you can choose the following:
Tom Shelby: To nail the Peaky Blinders Tommy haircut, the sides should be trimmed with clippers set to #3, whereas the top needs to be textured cut and styled forward and to the side.
Arthur Shelby: The Peaky Blinders Arthur haircut is a disconnected undercut, featuring the sides trimmed with the #1 setting and the slicked back top.
John Shelby: The hair on the sides should be shaved to the skin, while the top is cropped and side swept.
Michael Gray: The hair on top is styled in gentle waves and defined with a side part. It is then blended into the sides, incorporating low taper fade.
Alfie Solomons: To nail this look, you need to accompany your hairstyle with a full beard. But make sure to keep it looking neat and tidy for a contemporary vibe.
FAQs
Why do Beaky Blinders have that haircut?
The reason why a signature Peaky Blinders hair style is a short crop top or undercut is that long hair may compromise your ability to fight on the streets. Besides, a short haircut is a better option in terms of hygiene and lice spread prevention, which was a very acute problem at the beginning of the 1900s.
Is Peaky Blinders haircut authentic?
The Peaky Blinders haircut style is very accurate historically. It could also be spotted on members of different gangs, laboring class and military men. The haircut featuring short sides and back owes its popularity to the fact that while allowing you to maintain good hygiene, it looks manly and classy.
How do you cut a peaky Blinder haircut?
The easiest way to get the Peaky Blinders haircut is simply to ask your barber for it. However, if you want to rest assured that you will leave their chair with the desired hair look, it is better to bring a picture with you. Should you decide to cut your own hair, here is how you can achieve the look:
1. Separate the hair on top from the rest of your hair.
2. Trim your sides and back using the clippers set to #1 or #2 setting.
3. With the help of hairdressing shears, scissor cut the hair on your top. Keep it longer than that on the back and sides, increasing the length toward the front.
4. Using a styling product, emphasize the texture of your hair if you want to pull off the Tommy Shelby haircut. For the Arthur Peaky Blinders haircut, use a hair pomade to style your locks slicked back.
REFERENCES: