A side swept undercut is a modern take on a classic side swept hairstyle. Compared to its traditional version, it comes out much bolder and edgier. Yet, it still retains an elegant and stylish flair. Besides, you can get it in a myriad of different ways, from simple and neat to elaborate and disheveled. To learn more about this stylish haircut and draw some inspiration, explore the guide we prepared for you below.
What Is A Side Swept Undercut?
A side swept undercut is one of mens hairstyles that features undercut sides and swept to the side top. Just like with a side parted hairstyle and combed over, you can go for a long, short or mid length hair top. For styling, it is better to go with lightweight products and employ a hair brush for a sleek and neat finish or your hands to give your hairstyle a messy touch and accentuate the texture.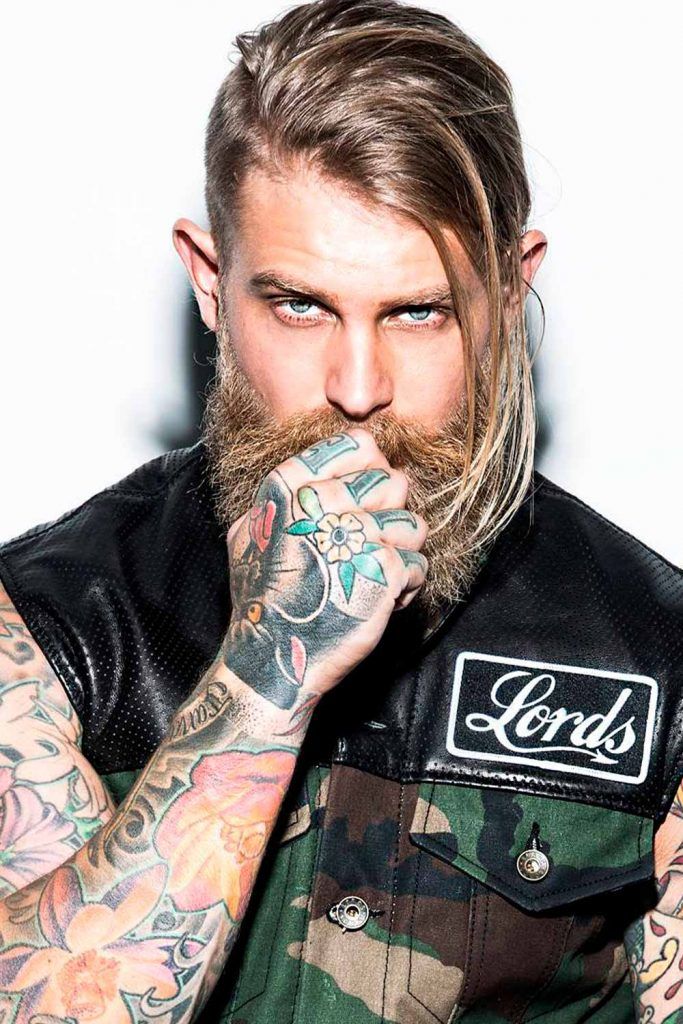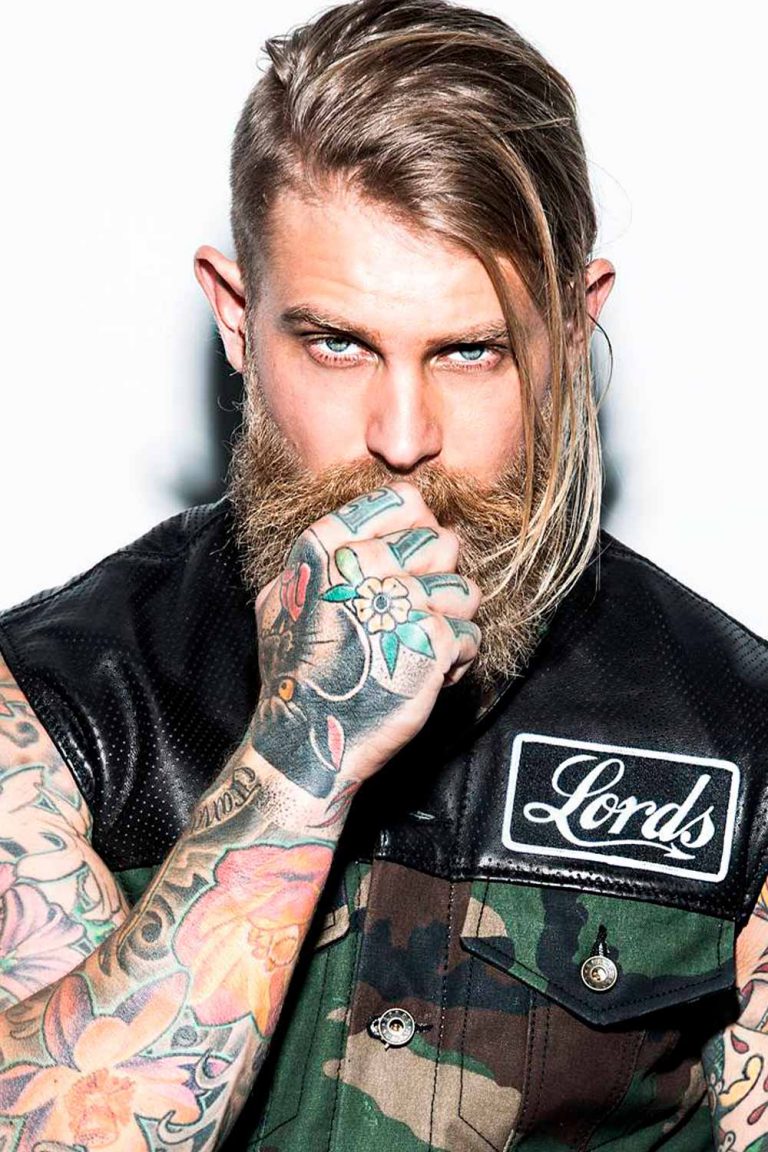 Source: @spizoiky via Instagram
How to Style The Side Swept Undercut
To style their side swept hair men should stock up on a strong hold hair styling product. This guarantees that your long top will stay in place. Also, similar to a disconnected undercut side swept one should be voluminous on top. So, make sure to choose products that will allow you to create an ample volume. You will need to apply your product of choice to your locks and distribute it evenly with a comb. Then, you should flip them to one side so that the hairstyle looks asymmetrical. Finish off with either tousling the strands or smoothing them.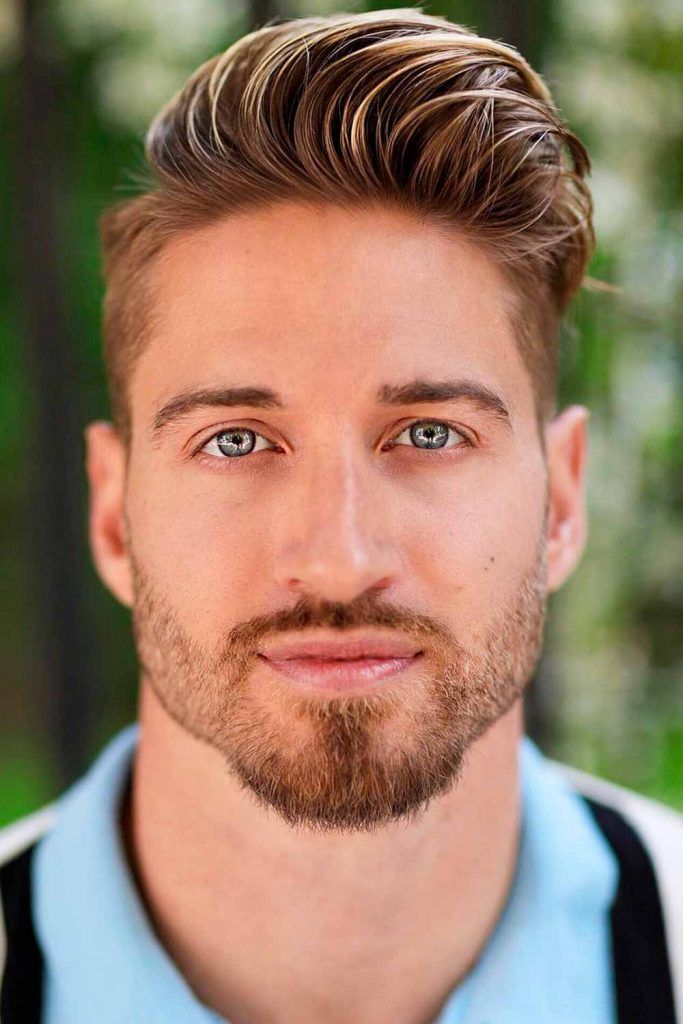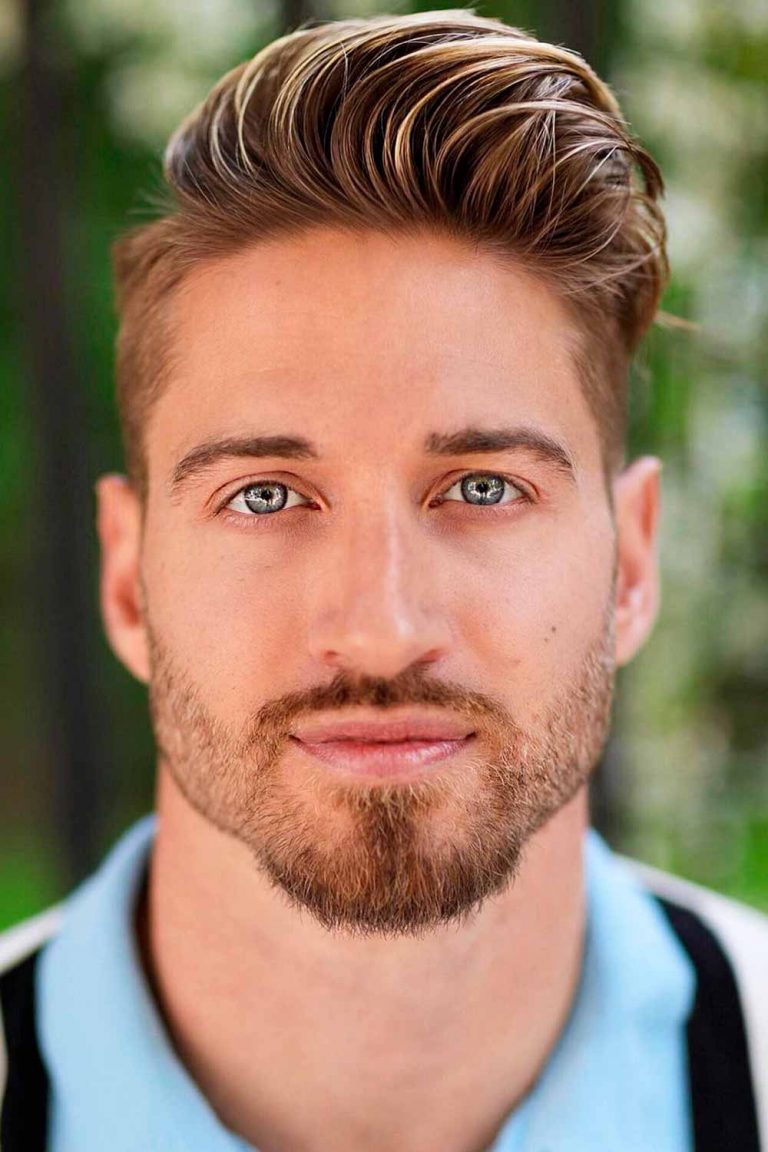 Source: @travbeachboy via Instagram
Side Undercuts Examples
Obviously, there is more than one way to pull off an undercut side swept hairstyle men can go for. Below, we have gathered the trendiest undercut side swept hairstyles
Side Swept Undercut
Not a fan of overly elaborate hairstyles? Then you should not reinvent the wheel. Just go for a pure side swept hairstyle, which already appears smoking hot.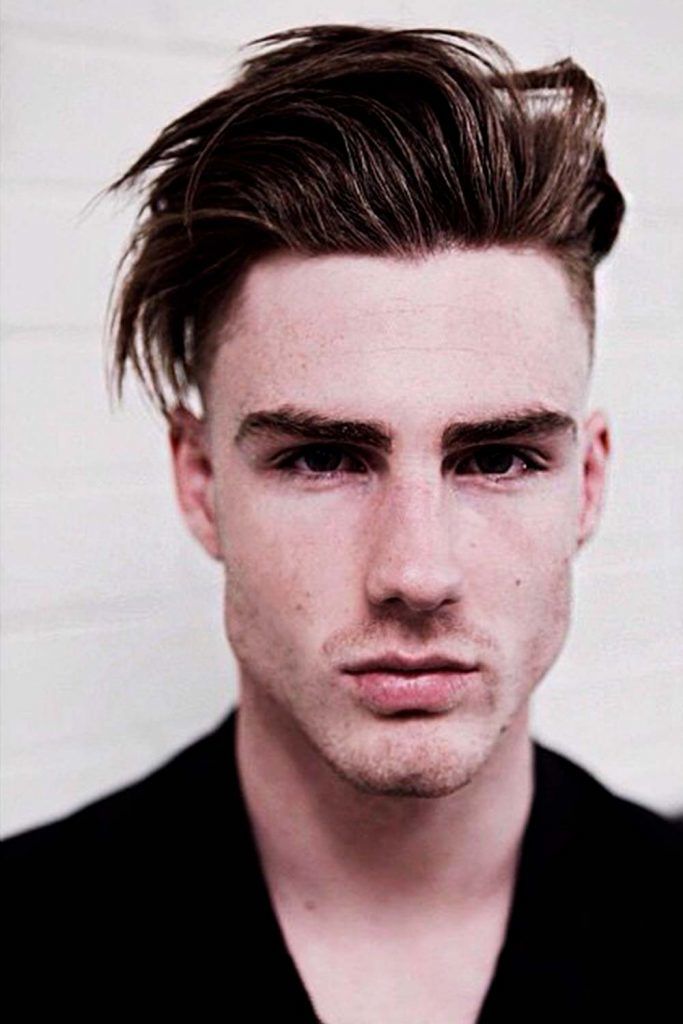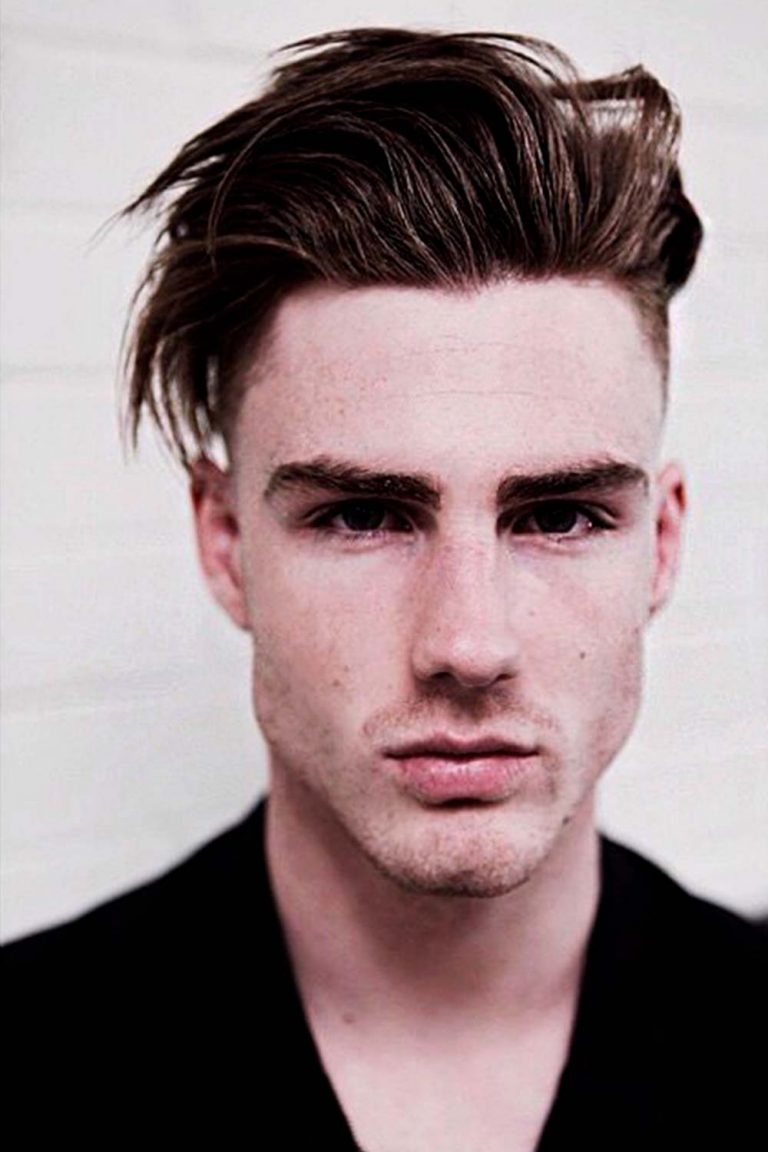 Source: @thomasdavenport via Instagram
Side Part Fade
A parted undercut calls for a fade accompaniment. While it is already pretty defined, a fade will accentuate the parting even more.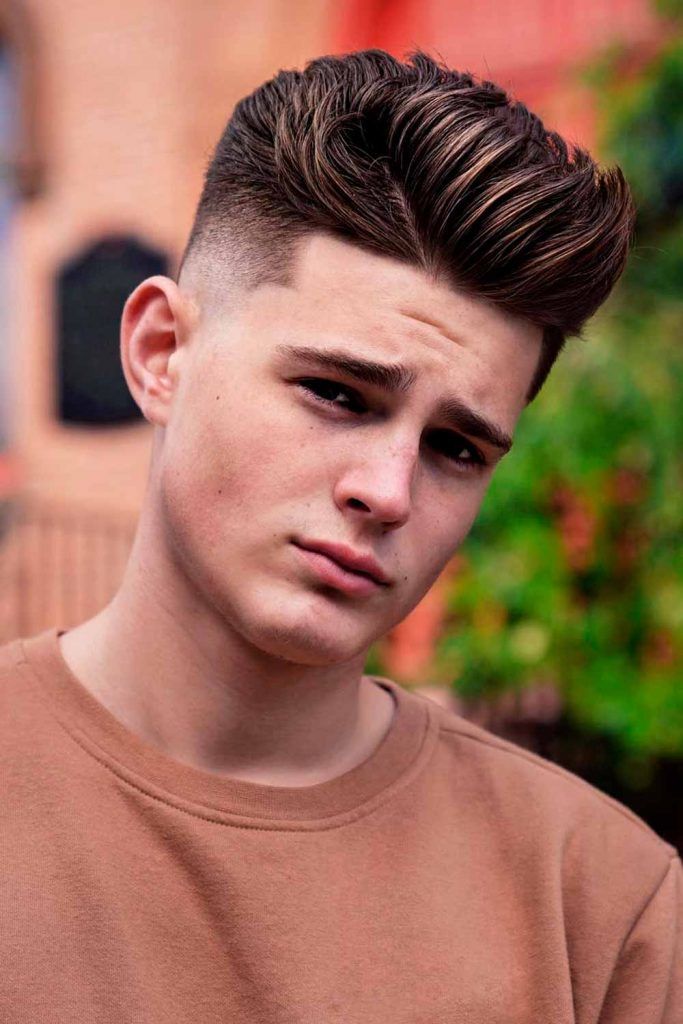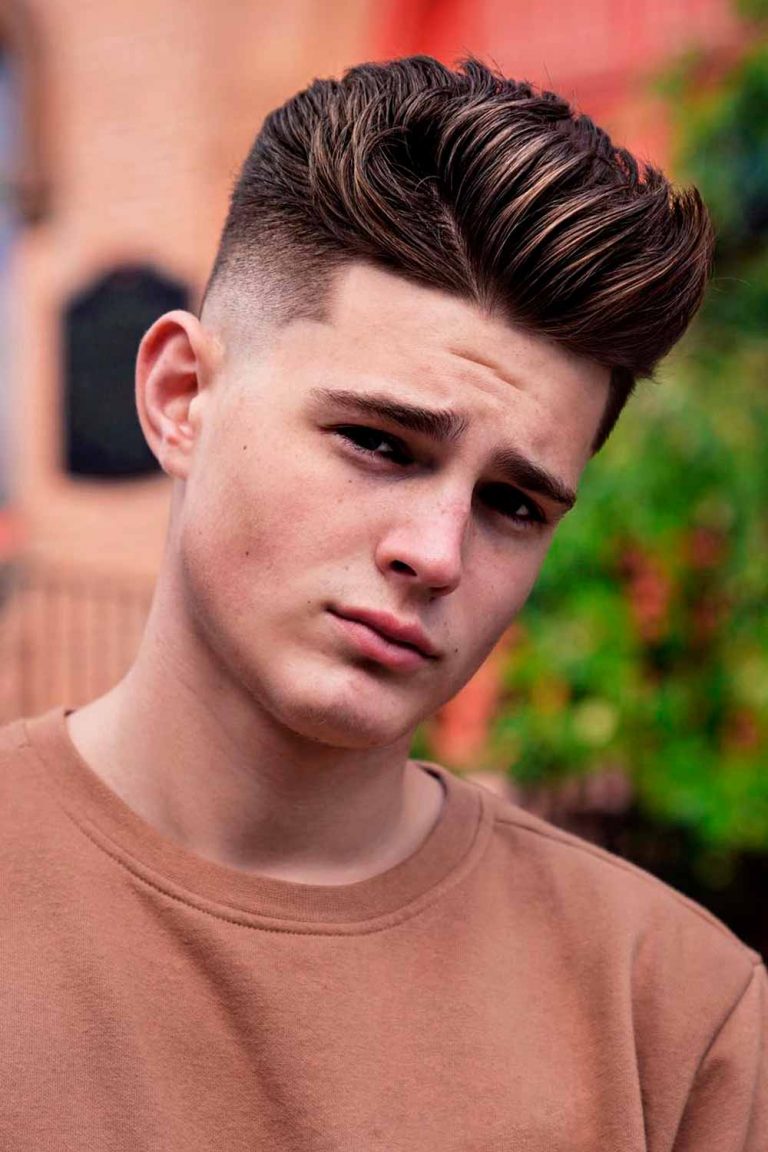 Source: @z_ramsey via Instagram
Long Side Bangs
A side swept fringe male hairstyle gives your appearance a stylish and playful twist. The same applies to long side bangs. Thus, do not miss the opportunity to collect compliments.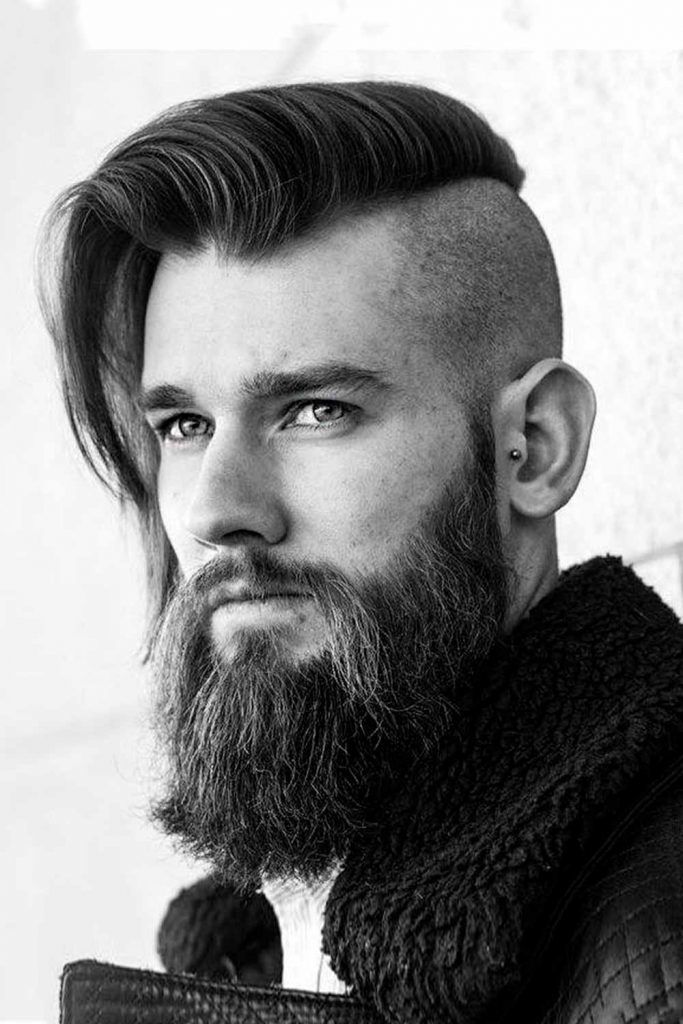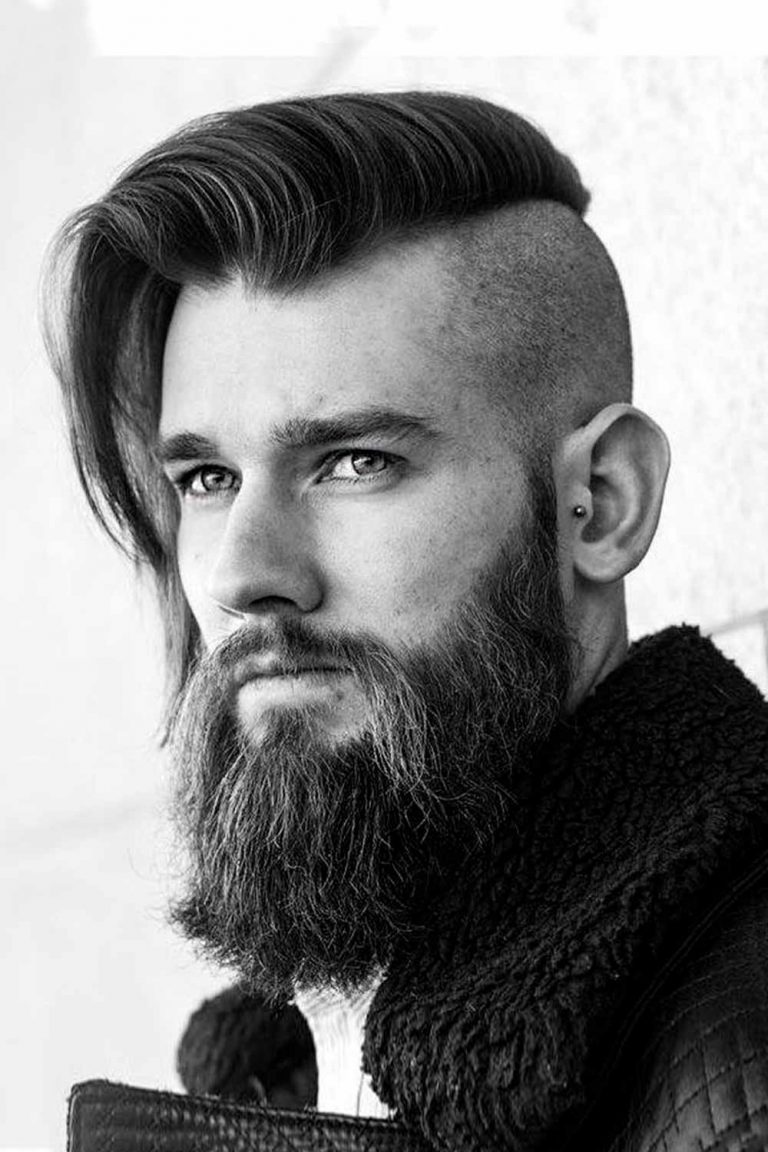 Source: @r.braid via Instagram
Side Swept Curly Hair
Cannot come up with an idea for your curly undercut mane? No worries. We got your back. Go for a curly swept to the side hair, which looks out of this world.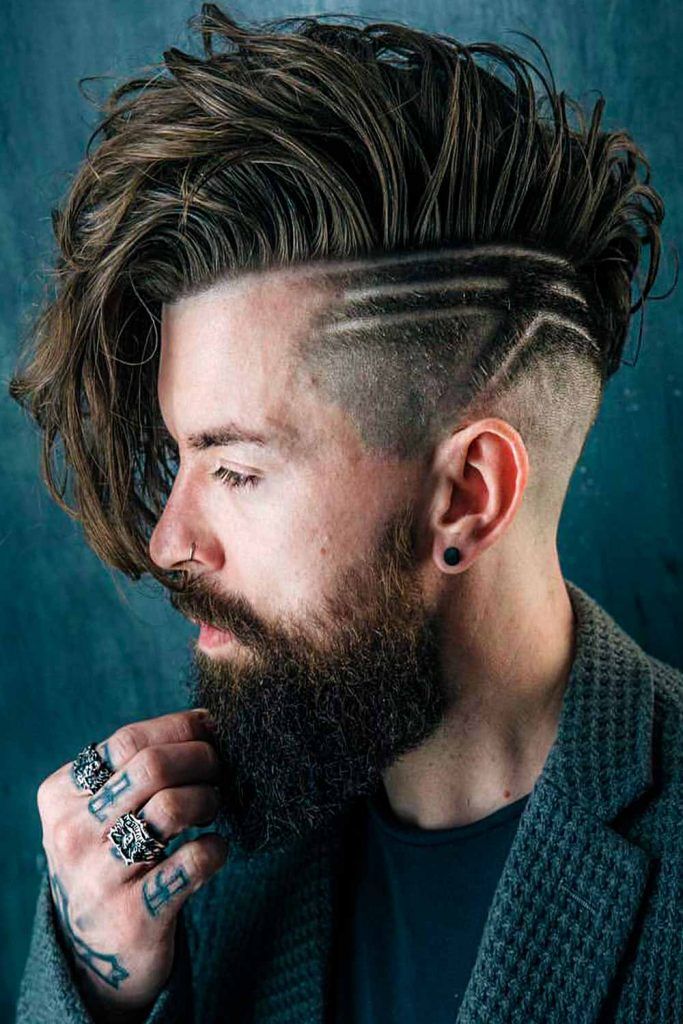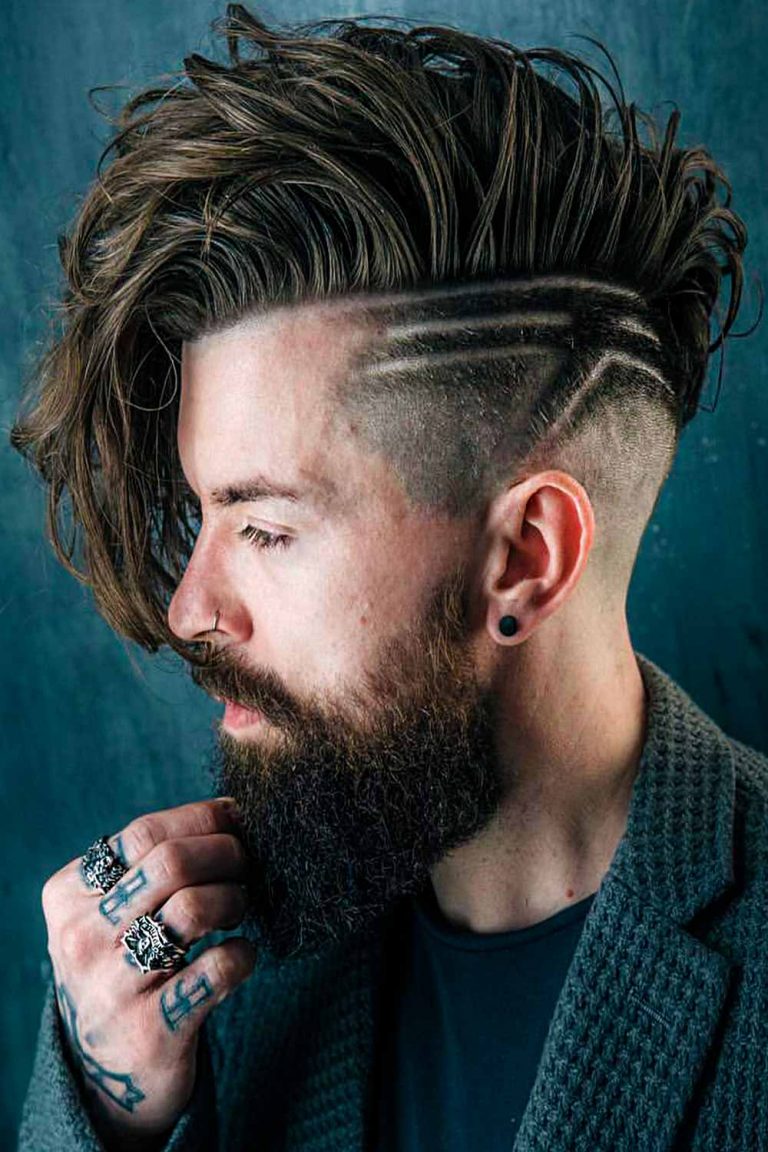 Source: @r.braid via Instagram
High Volume Side Cut
Do not afraid to stand out in the crowd? Then this hairstyle is made for you. A high voluminous side hair men style is for guys who choose to be in the spotlight wherever they go.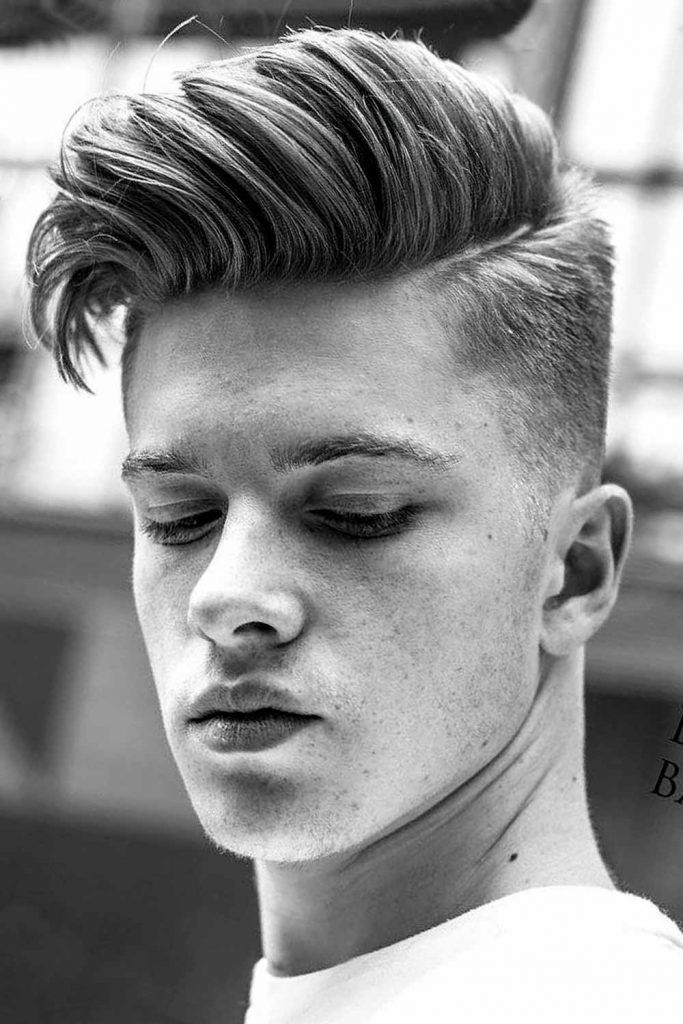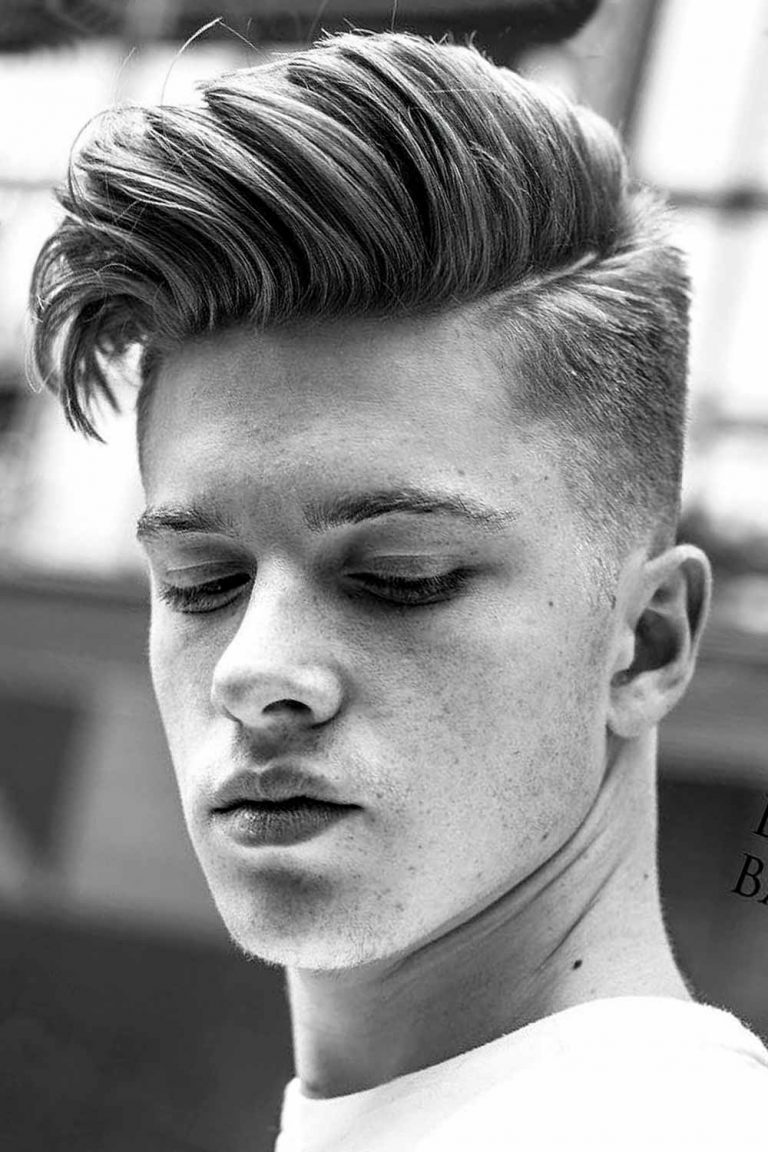 Source: @r.braid via Instagram
Artistic Wavy Undercut
Set free your imagination and get an artistic wavy undercut side part. We are convinced that it will become the talk of the town.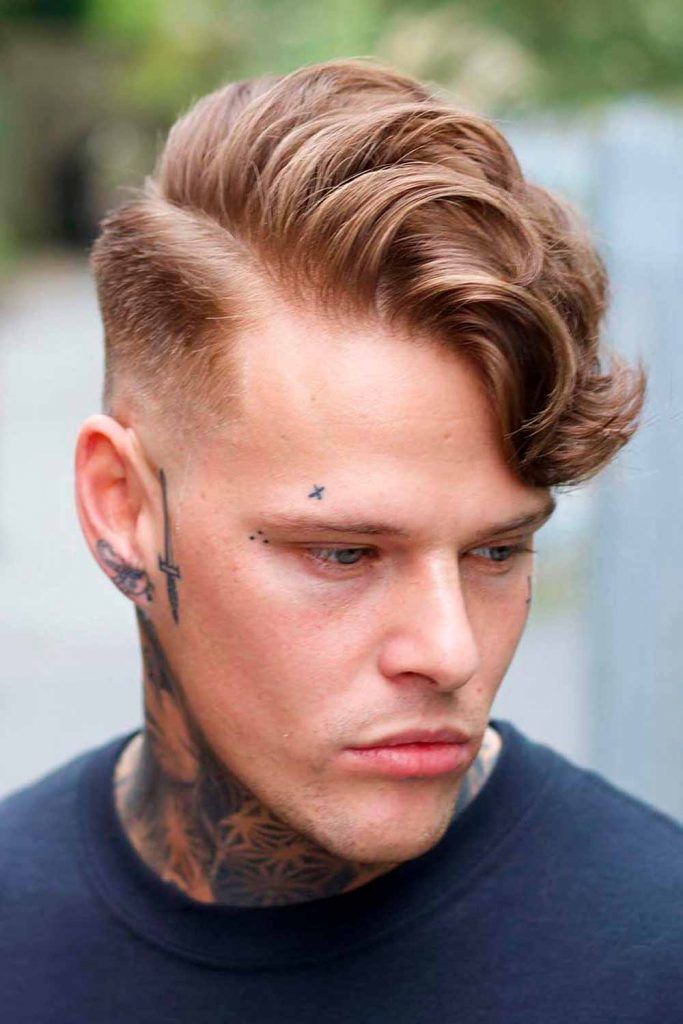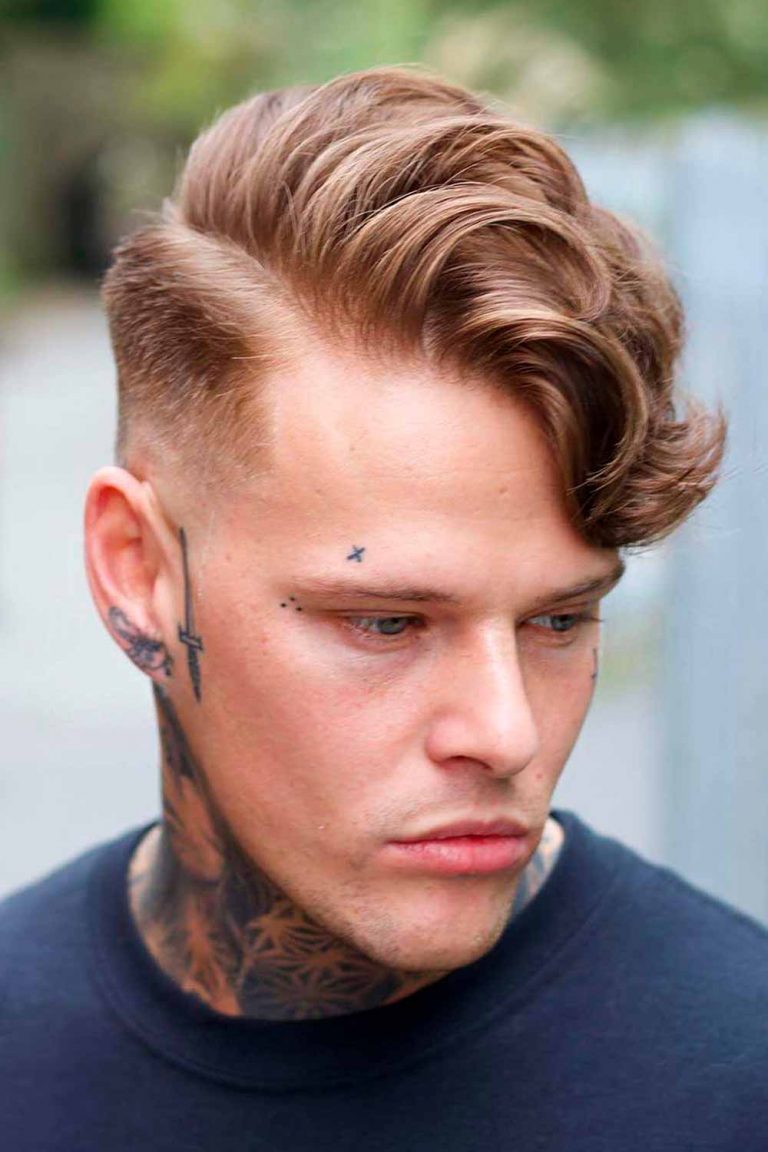 Source: @alan_beak via Instagram
Side Swept Fade
There is hardly a hairstyle that would not pair with a fade and an undercut side view look is no exception. Complement it with a high bald undercut fade if you want to achieve extremely high contrast and impactful appearance or get away with a low fade for a softer look.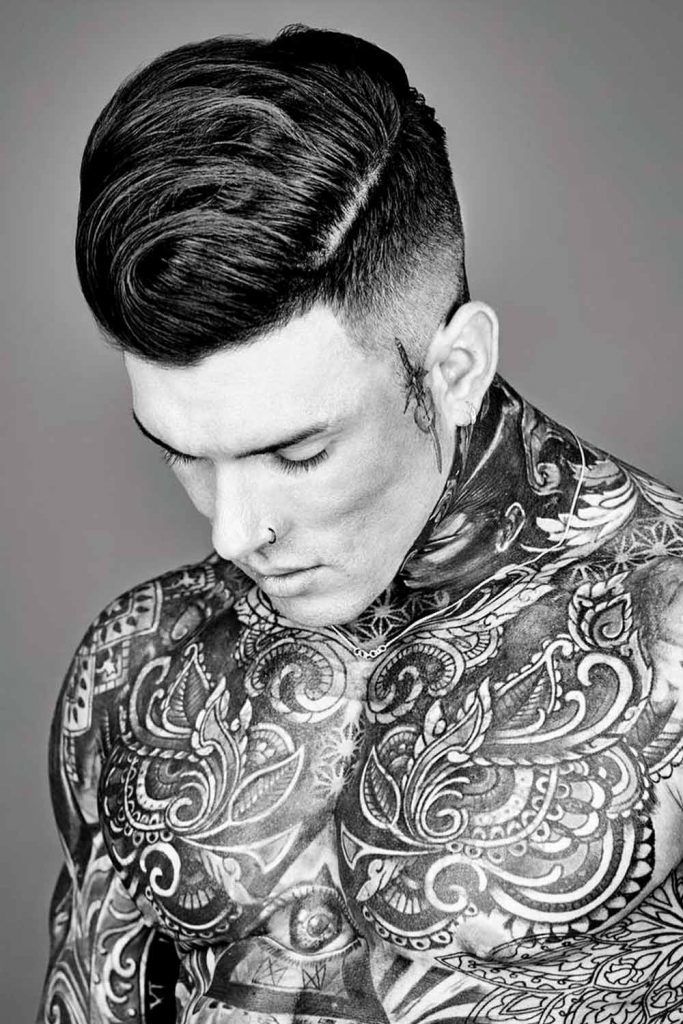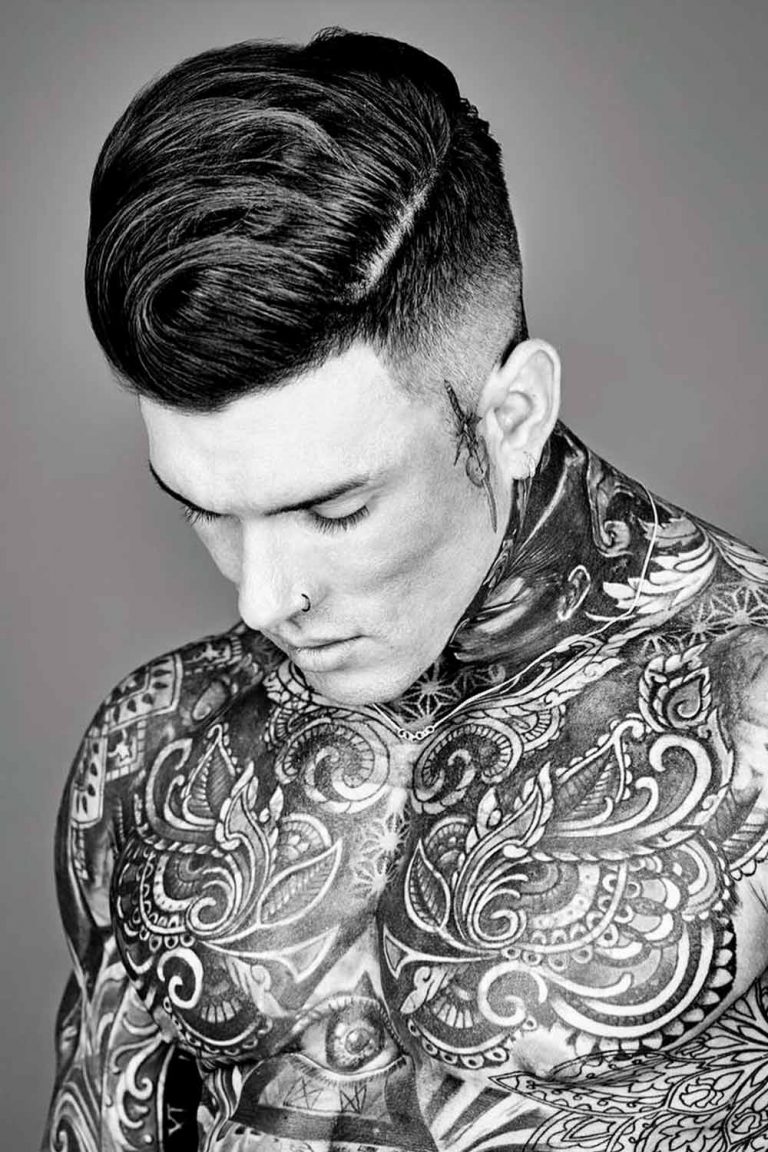 Source: @r.braid via Instagram
Drop Fade Afro
One of the best options to complement the Afro haircut is a side swept drop fade. While it gives your hair a tidy and clean appearance, it makes the top the focal point of the whole look.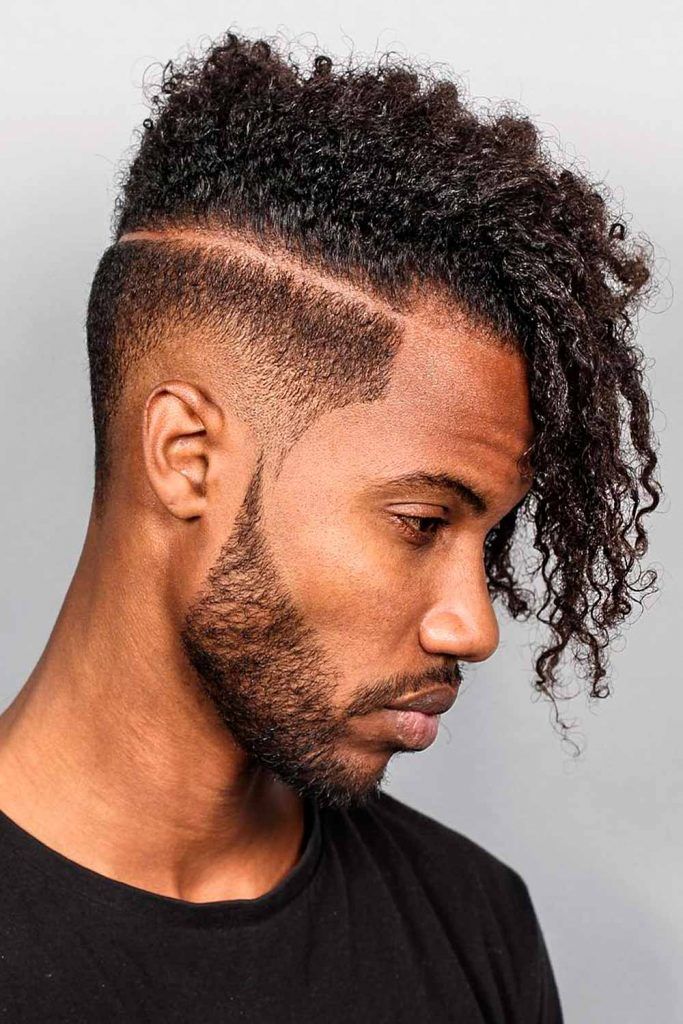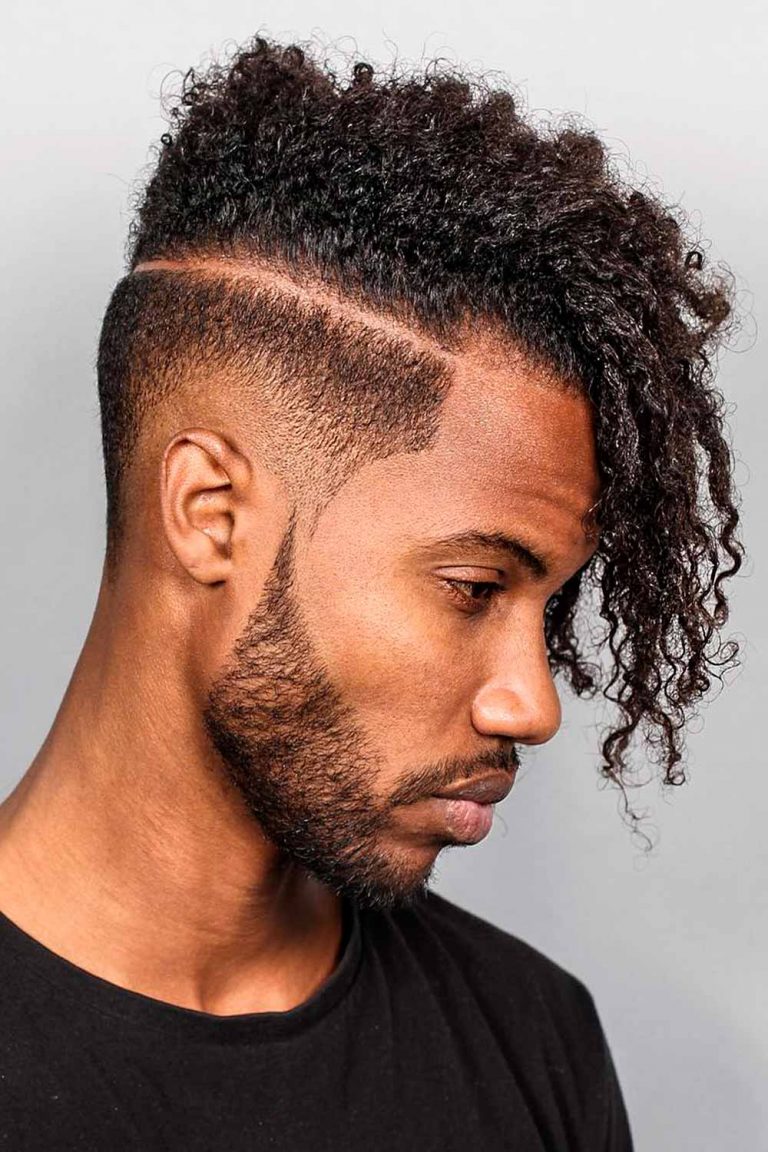 Source: @londonschoolofbarbering via Instagram
Viking Side Swept Hair
Did you know that an undercut with side part and swept hair is a very popular Viking hairstyle? If not, you are missing out on a lot. Go for it if you want to look masculine and rugged.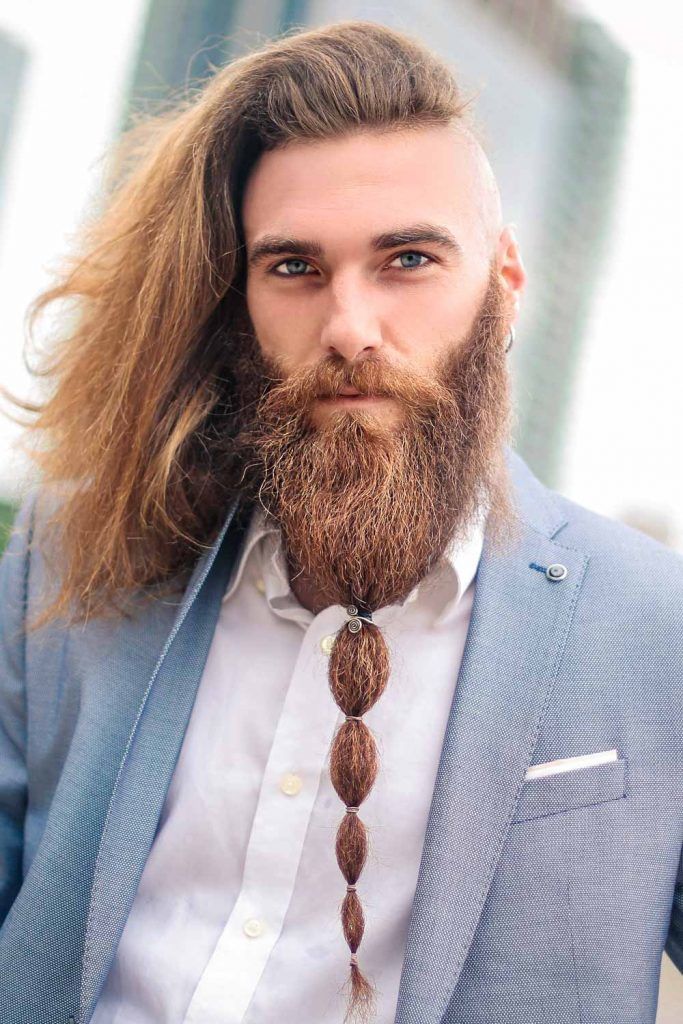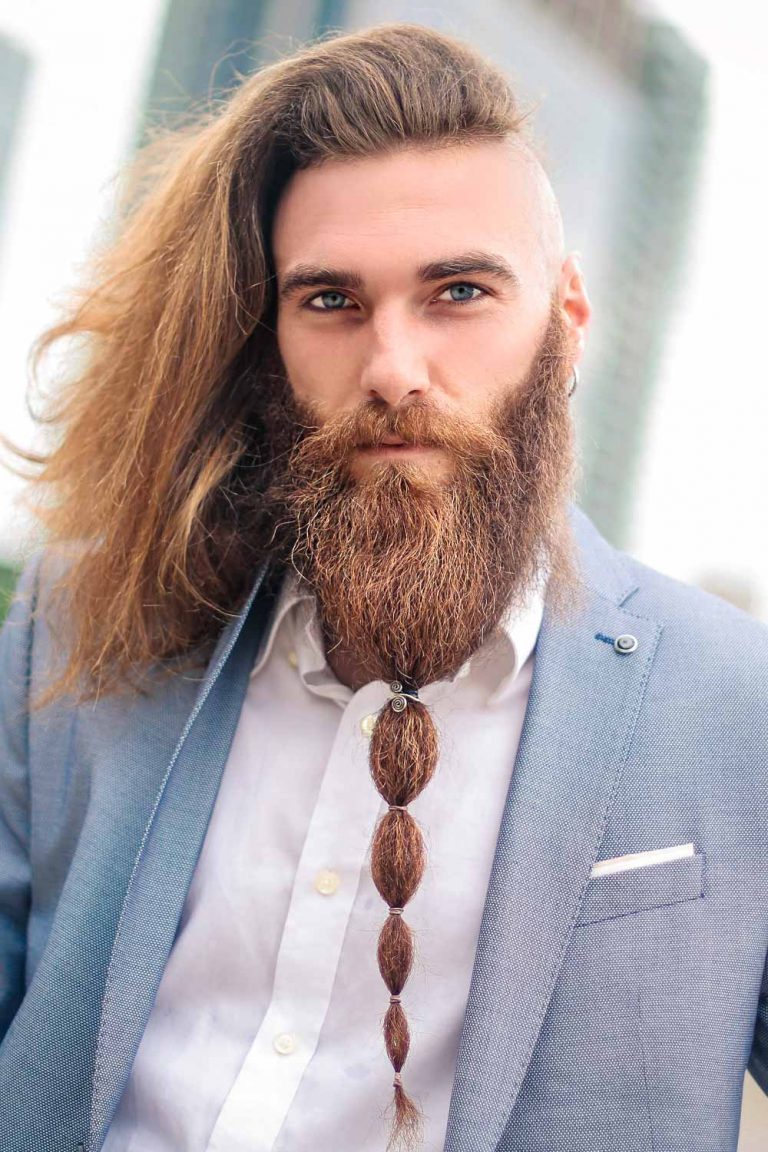 Short Side Swept Hair
If you are reluctant to grow for a swept to the side undercut long hair, you do not have to. It is still possible to nail the look with pretty short locks. Just ensure they can be swept to the side and you are good to go.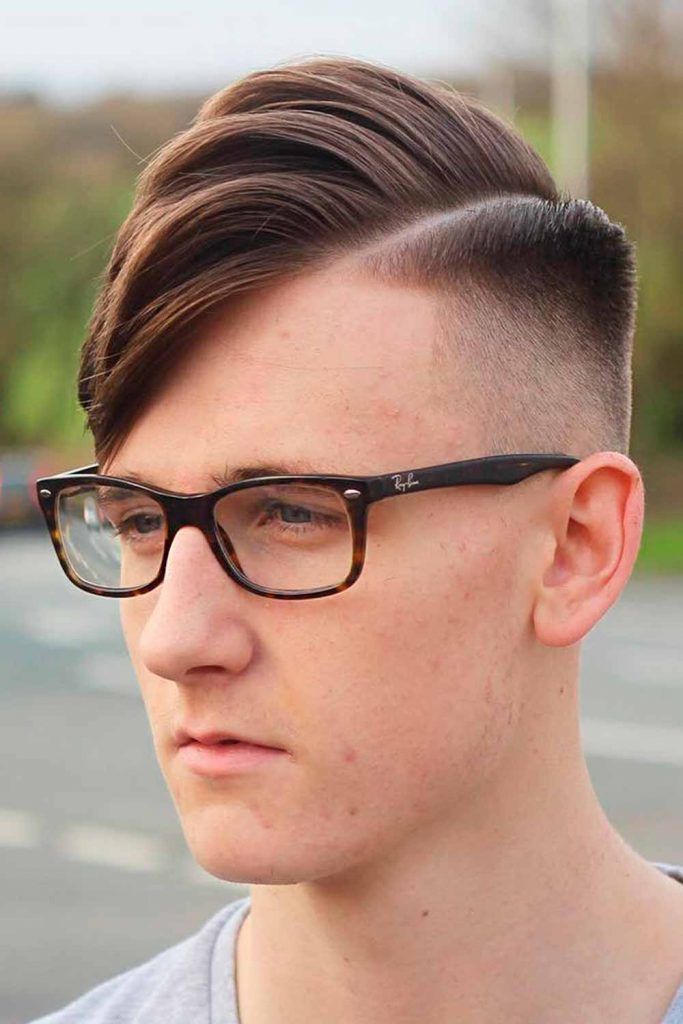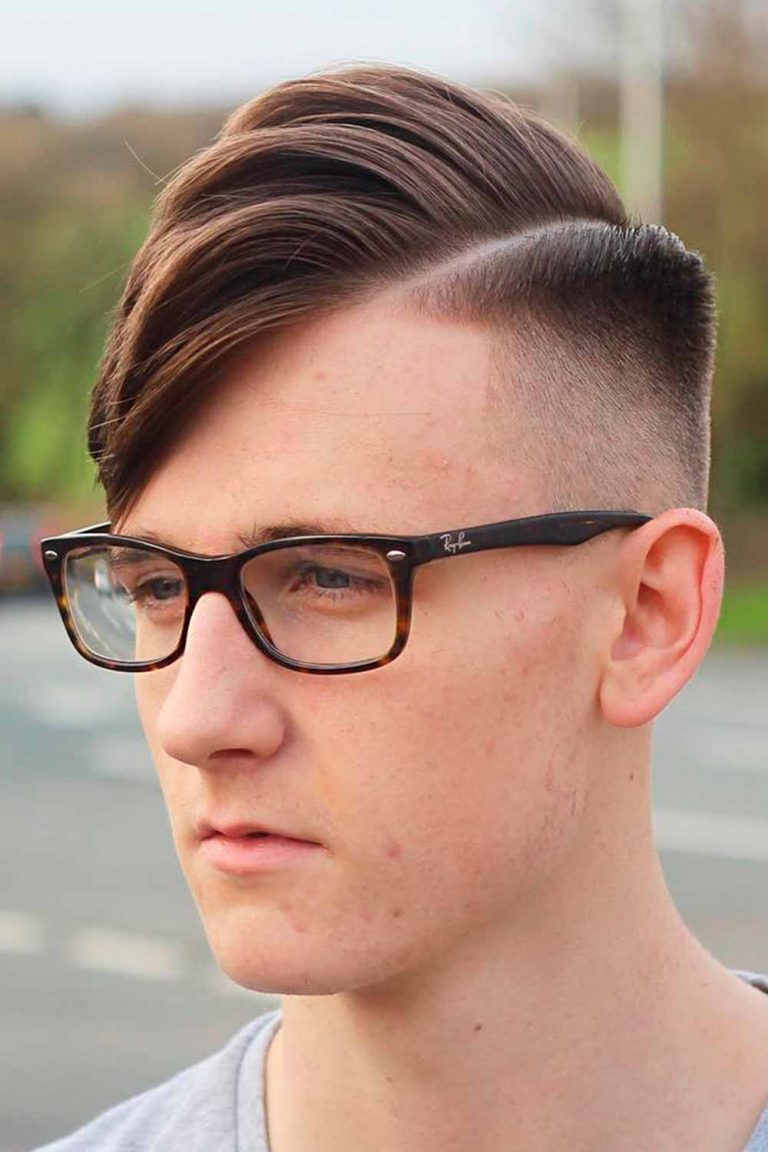 Source: @alan_beak via Instagram
Highlighted & Wet Side Swept Undercut
As they say, everything old is new again sooner or later. And the time for highlighted and wet hair to make a huge comeback has come. Give a look a sophisticated touch by styling to the side.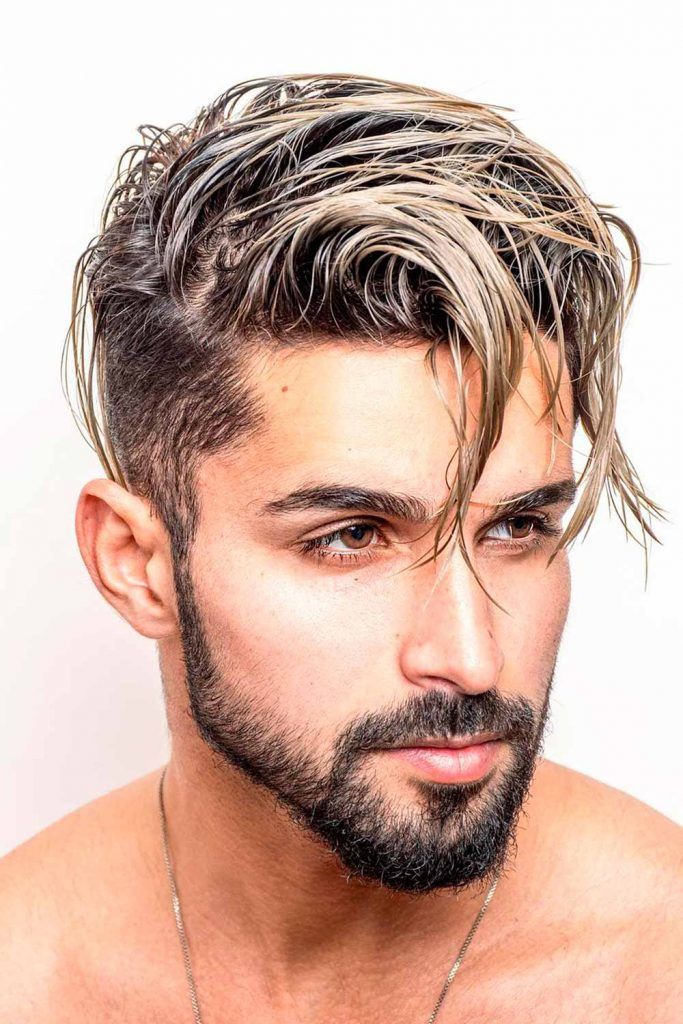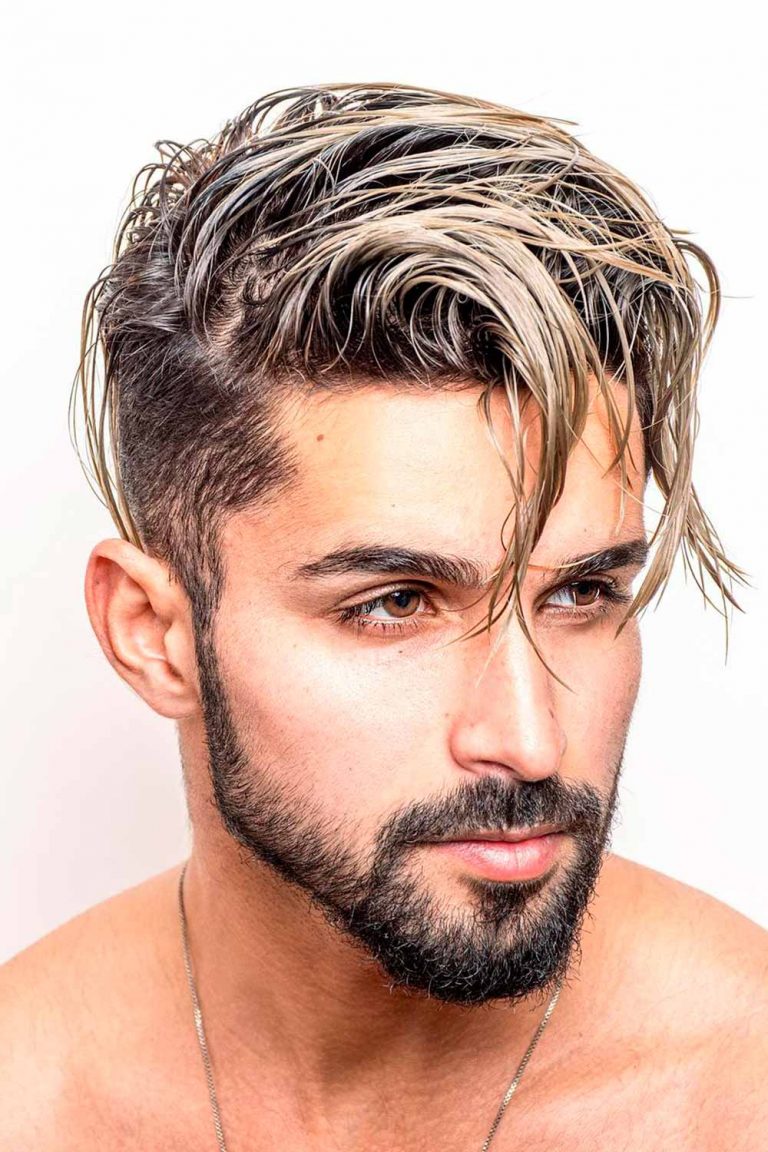 Source: @adil_alinoor via Instagram
Disconnected Blonde Side Undercut
Blonde hair adds more prominence to a side undercut, especially when it is disconnected. You may also want to try a mid fade with side part and long fringe for the same effect.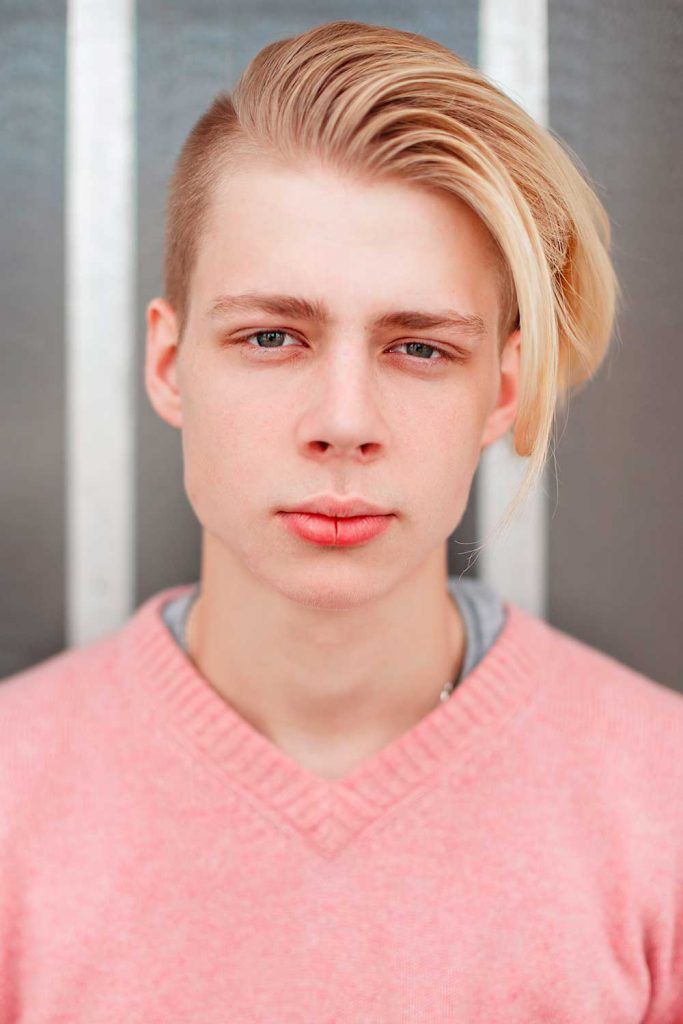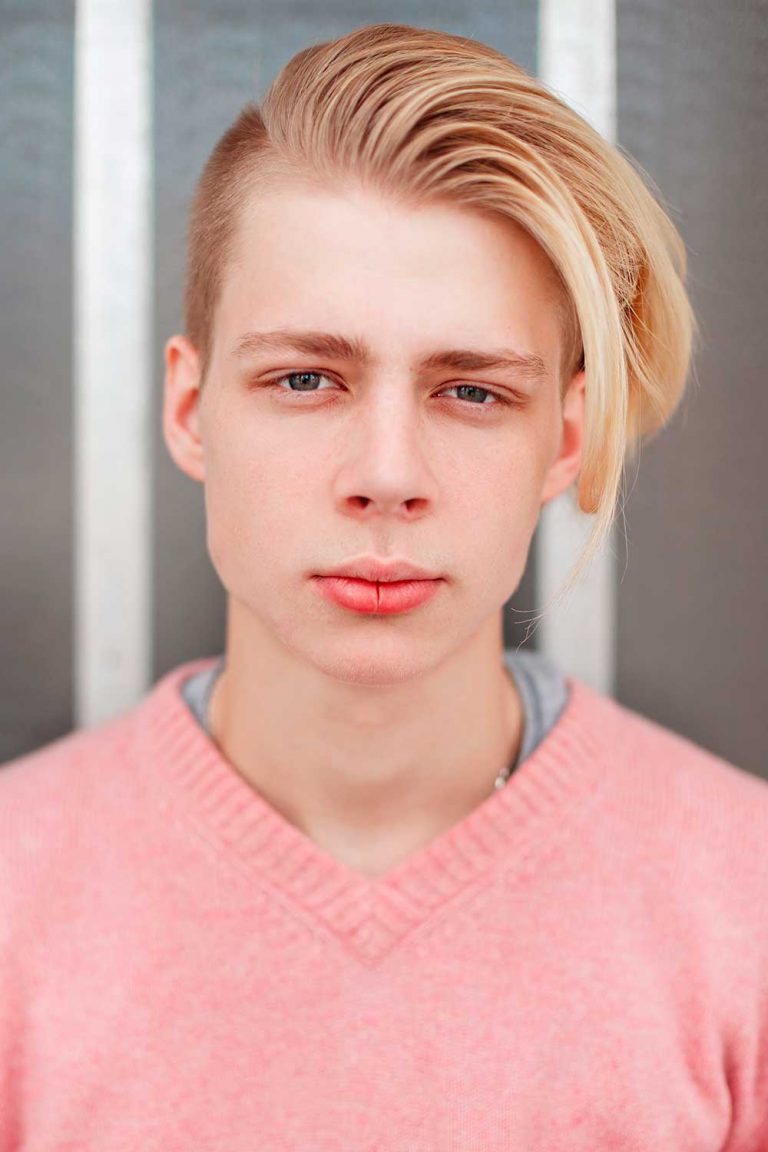 Long Side Swept Bangs And Beard
As a side swept bang looks neat and tidy even when it is long, you are free to complement it with a coarse beard. This combo looks surprisingly well balanced.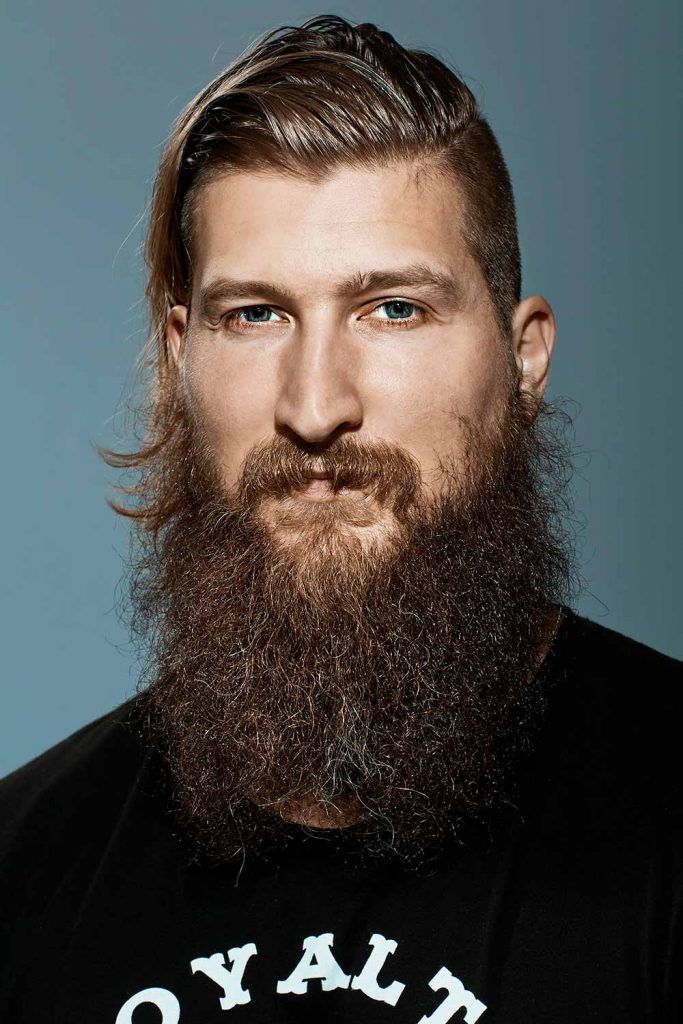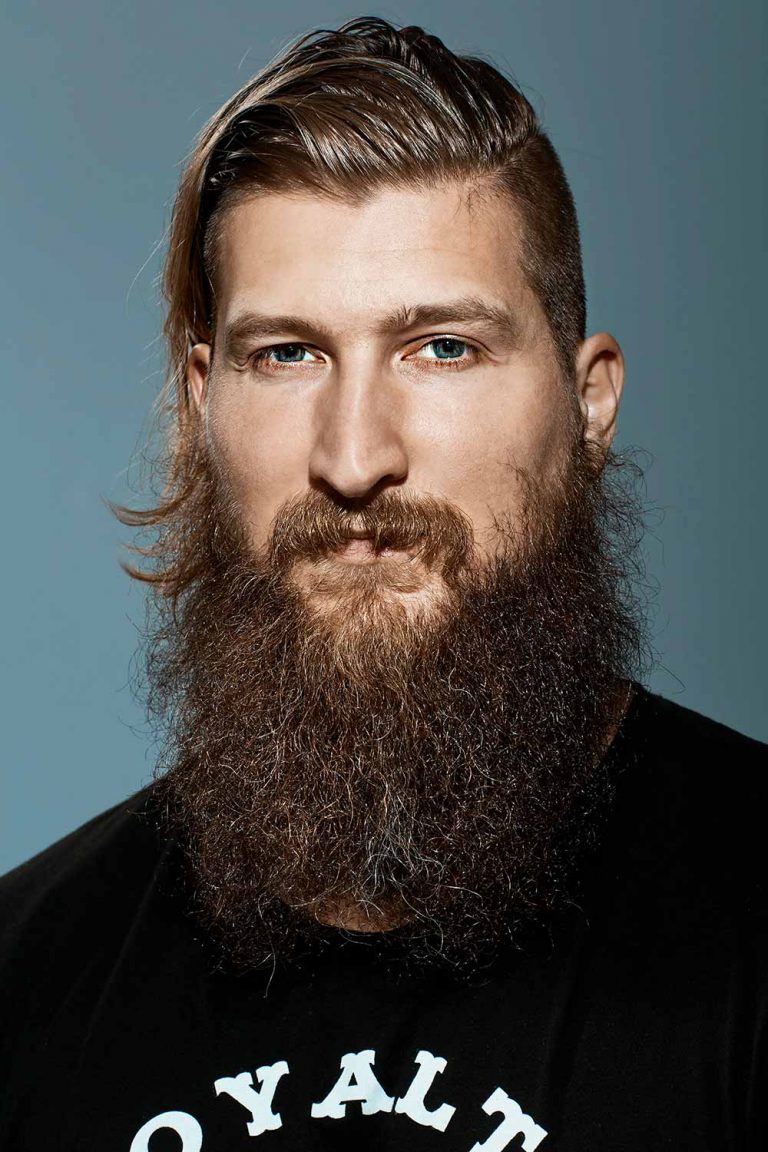 Wavy Side Swept Hair
A swept to the side parted undercut looks good with any hair type. That said, if your locks are wavy or curly, then you will be able to get the look too. Instead, it will have an even more textured and pronounced finish.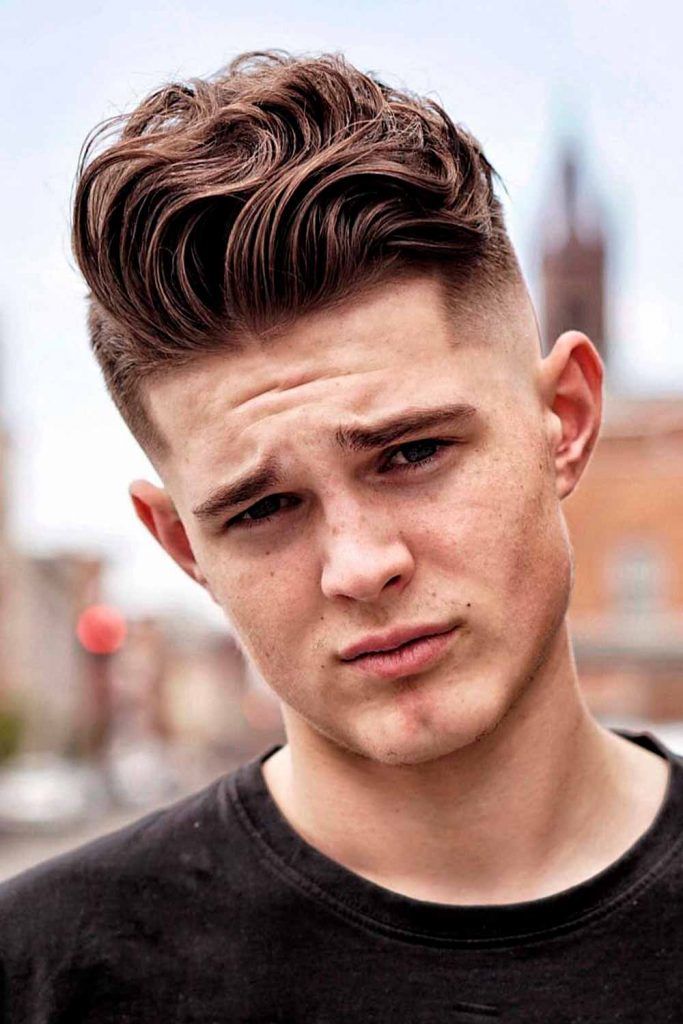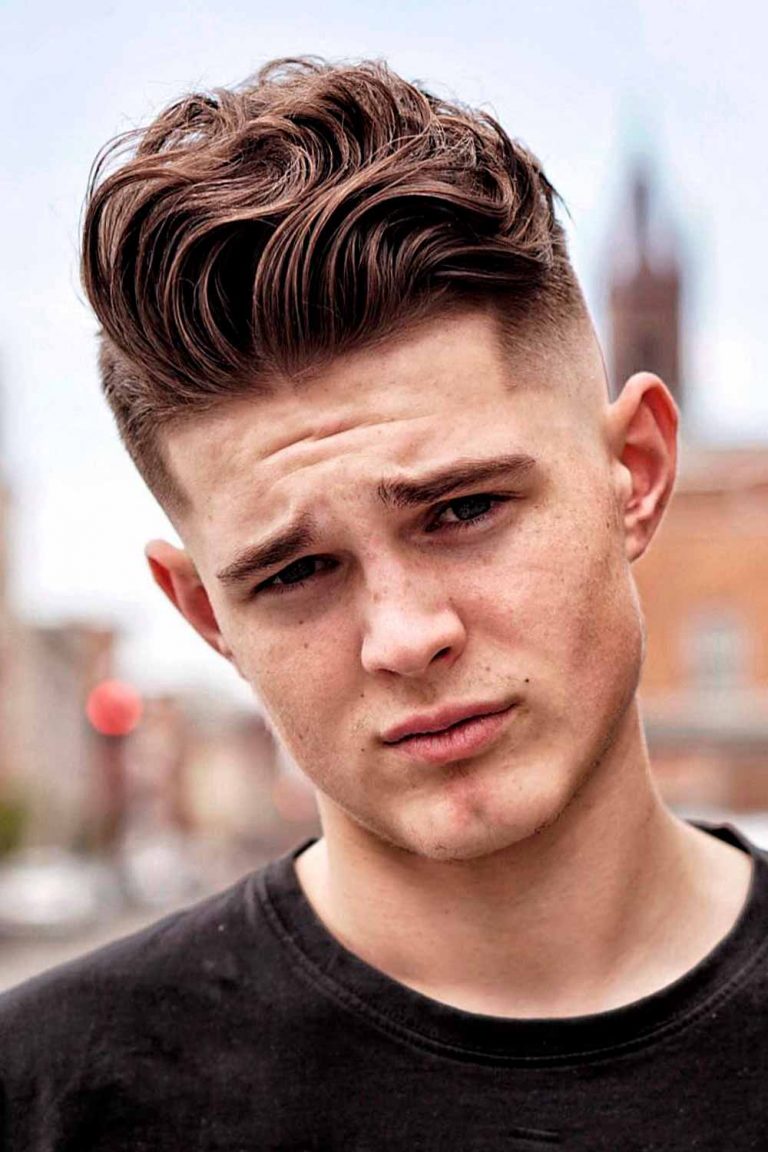 Source: @z_ramsey via Instagram
50s Side Swept Undercut
As the hairstyle dates back to the 1950s, why not draw some inspiration from the original look? This may result in a cool hairstyle with a trendy retro air.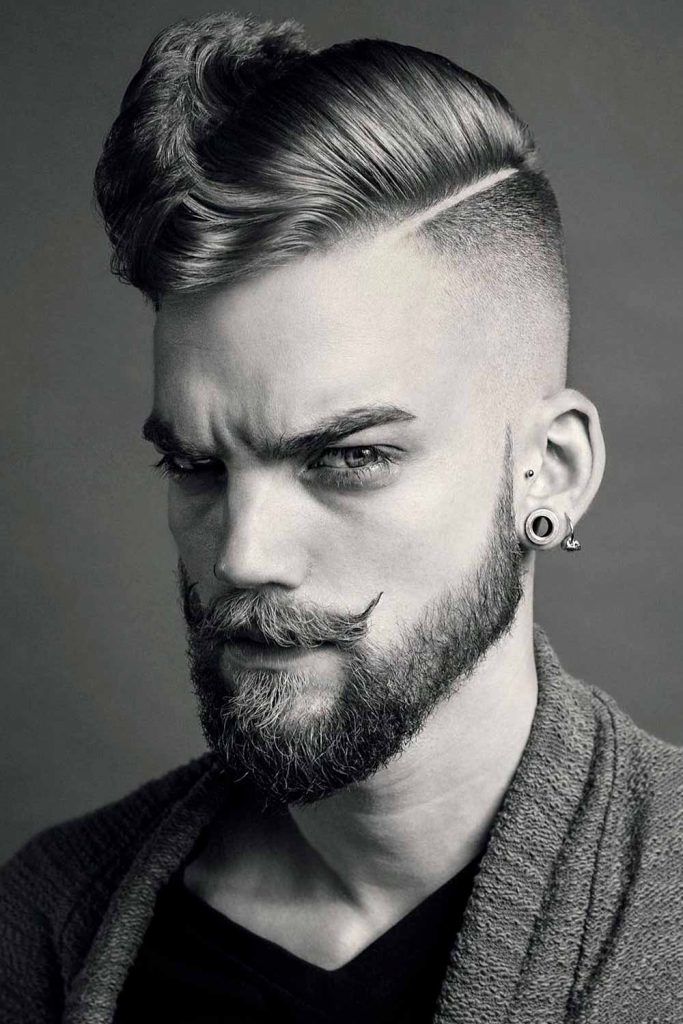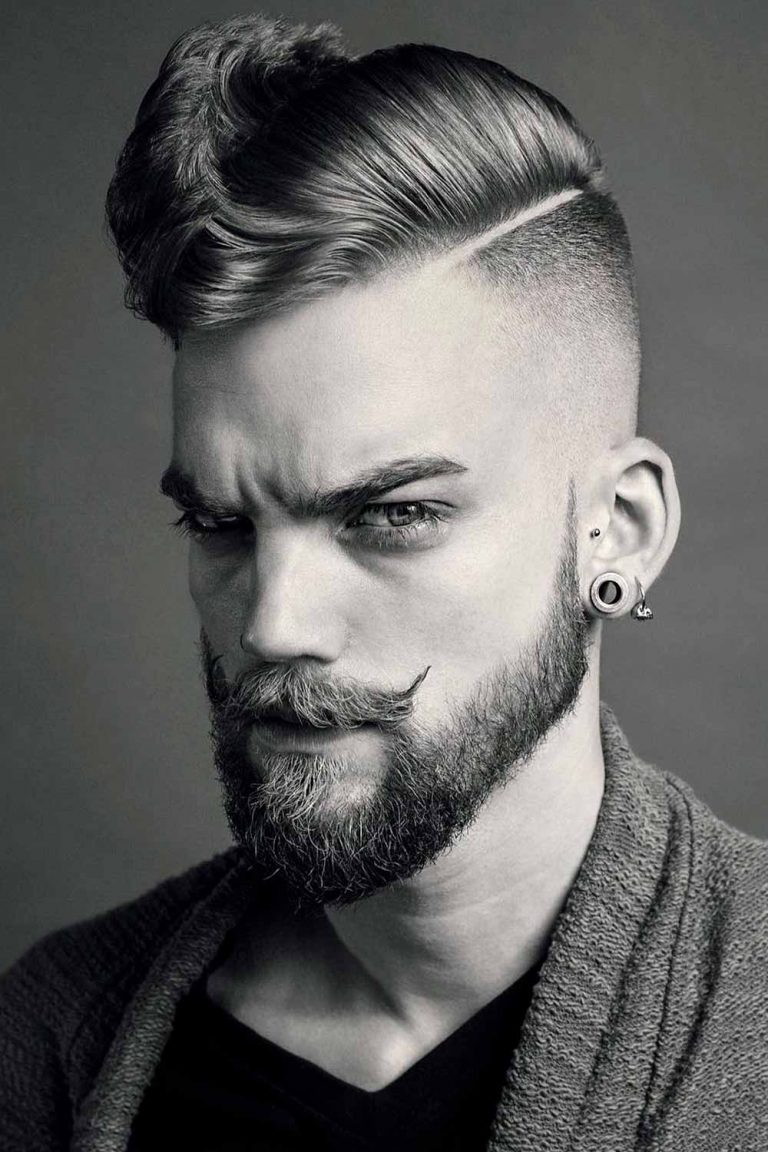 Source: @r.braid via Instagram
With these side swept undercut ideas, you are bound to find a look that resonates with your taste and preferences. Be it short or long, curly or straight, tousled or slicked, one thing is for sure, it is going to be jaw dropping. So, it is high time to pick out your next hair look.
FAQs
What is a side swept hairstyles?
Side swept hair styles imply styling your hair on the top of the head swept to the side. This can be only fringe or the whole top. As a result, your hair looks naturally parted. The sides ideally should be cut short to create a high contrast look.
What is a side swept undercut?
A sideswept undercut is a variation on a side swept haircut, where you have your hair on the sides not only trimmed short but also undercut. As a result, you get a bold and contrasty haircut.
How do you side part an undercut?
To side part undercut, you need to get the right haircut first. So, make sure to get an undercut haircut on the back and sides while leaving a long bang or fringe on top. Then, sweep it to your most flattering side with your hand for a more casual part or use a rat tail comb to give it more definition.
How do men style side swept bangs?
To style side swept bangs men should follow these steps:
1. Wash your hair and towel dry it.
2. Apply a blob of hair mousse to your locks dividing them into two uneven sections and pushing them to opposite sides.
3. Scoop a small amount of hair wax with your fingers, warm it up by pressing the fingertips against one another and continue styling the hair on the top of the head to the side.
4. Work in what is left on the fingers into the rest of the hair.
5. Secure the hairstyle with a spritz of a hair spray.
Was this article helpful?