We admire Zayn Malik hair as much as his charming voice. And for sure, we're not alone. The way the award-winning artist looks resonates with public along with his musical achievements. If you want to admire the most prominent Zayn Malik's hair styles with us, head over here.
Textured Layers – Zayn's Today Haircut
View this post on Instagram
Not so long ago, the Zayn Malik new haircut was introduced to the world. The artist appeared with a bit shaggy mane cut in different levels of layers.
Blonde Buzz Cut
View this post on Instagram
We also remember the period of Zayn Malik buzz cut, which he preferred to pair with the fine stubble of facial hair. Zayn managed to look daring even with such a basic cut by simply bleaching his hair for a more contrasty look.
Short Spikes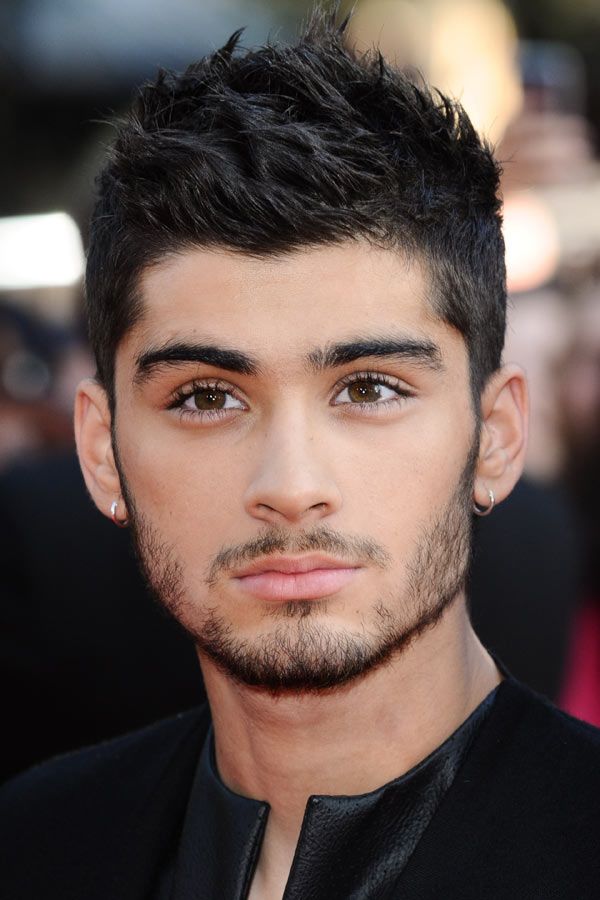 Featureflash Photo AgencyShutterstock
Here's what the Zayn Malik 2016 hairstyle looked like – short spikes on top and faded sides. The singer tried on a bad boy style, which, we must admit, looks great on him.
Swept Back Medium Hair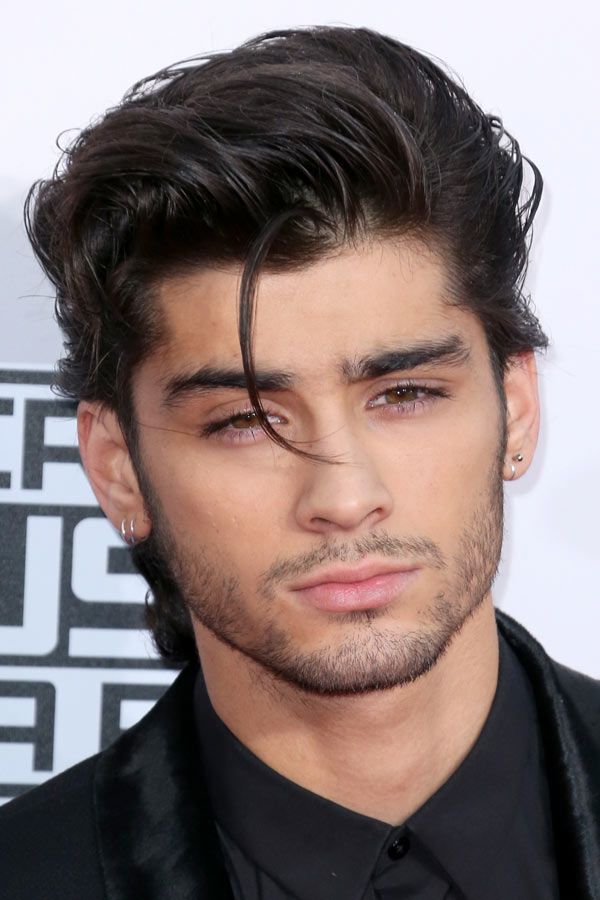 Kathy HutchinsShutterstock
On some days, we think Zayn hair is bound to be sported long, on others, we stand for short haircuts (depending on the length he chooses at the time). One way or another, the Zayn Malik 2014 hairstyle also impressed us with its noticeable length, which the singer chose to sweep back leaving an alluring strand of hair loose.
Quiff Hairstyle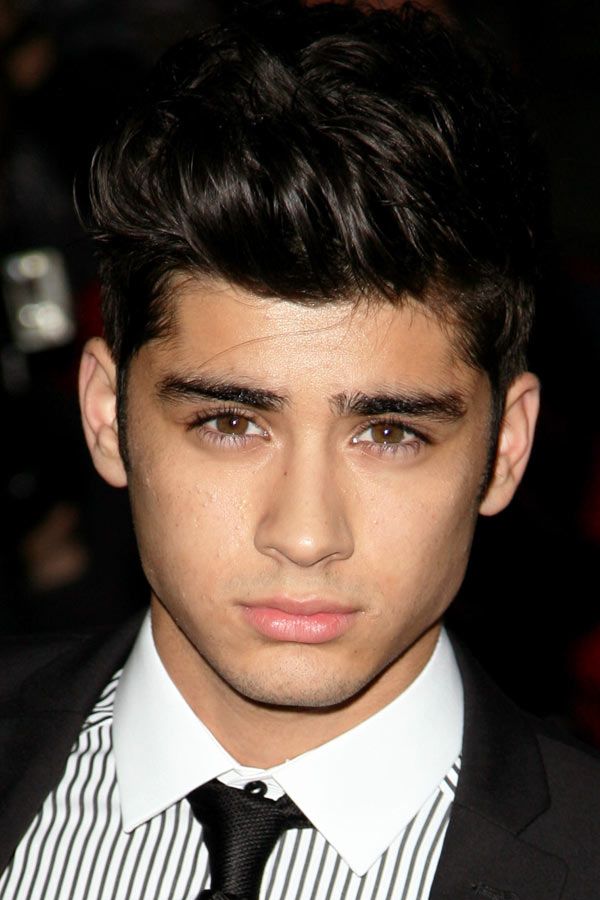 Featureflash Photo AgencyShutterstock
During his adolescence, Zayn hairstyle remained more or less the same. His ample quiff grew into a signature hairstyle that soon became highly popular with fashionists all around the world.
Light Purple Short Hair
View this post on Instagram
Although Zayn Malik haircut 2017 wasn't anything unusual but a simple crew cut, the ex-member of the boy band One Direction, opted for dyeing it in light purple. And we absolutely love it!
Comb Over Fade Haircut
TinseltownShutterstock
The Zayn Malik fade haircut comes out stylish and elegant thanks to the contrast it creates. To recreate it, you need to have your sides faded and the top left long enough to be combed over.
Crew Cut
View this post on Instagram
When looking at Zayn Malik haircut 2015, we think that the superstar became a bit tired of constant styling and dyeing his locks. A low maintenance crew cut is a great option when you want to take a short break before starting a new grooming phase.
Half Taper Silver Hair
View this post on Instagram
Zayn is so good at pulling off extraordinary hairstyles that we really feel envy. This Zayn Malik hair style masterfully combines a taper, an undercut and a silver hair men trend together.
Short Layered Haircut
View this post on Instagram
The Zayn haircut is often about layers. Shorter or longer, they add movement and dimension to your hairstyle. If you want something low maintenance and easy to style, go for a bald fade on the sides and a little longer layers on top.
Pink Hair
View this post on Instagram
As you can tell, what makes Zayn Malik hairstyles stand out isn't only the way they're cut but also the color they're dyed in. Lilac wasn't the only tricky color that Zayn successfully pulled off. Once, his hair was even pink, and this didn't take away from his masculinity.
Undercut
View this post on Instagram
An undercut haircut can often be spotted on Malik, as it adds contrast and boldness to the look. Besides, the top can be styled in many different ways, which the artist effortlessly proves. What remains unchanged is a trademark Zayn Malik beard.
Two Colored Hair
View this post on Instagram
We've often seen Zayn Malik blonde, but this time, he takes his hair to the whole new level by embracing two-colored dyeing. Thanks to him, blonde hair men have a very nice option to bring a welcome change into their hairstyle.
Yellow Buzz
View this post on Instagram
Nobody but Zayn knows how to create a bold look. Although the singer has naturally dark hair, for an added contrast, he got it bleached. However, so that it would not look out of place, first he'd had one of the shortest haircuts possible, which is a buzz cut. As Zayn Malik hair is so dark, the result comes out yellow instead of white, which looks flattering for his skin tone.
Icy Blue Hair
View this post on Instagram
Blue hair men may look controversial but not Zayn Malik. His attractive appearance and a strong sense of style will nail any hair color, even icy blue.
Curly Hairstyle
View this post on Instagram
When Zayn decided to embrace his curly hair, it made the entire world gasp. To show off his hair structure, the singer grew his locks quite long and got the sides and back trimmed to keep the focus on the top of the head. In this way, his soft curls stacked up atop gained the whole attention effortlessly.
Icy Blonde
View this post on Instagram
Zayn Malik knows how to take the trend on gray hair to a whole new level. He adds a drop of blue tone to his bleached locks thus getting an icy blonde hair color, which makes him look out of this world. Do not forget about a full coarse beard for an added contrast and accent.
Side Swept Medium Hairstyle
View this post on Instagram
No matter how long Zayn Malik hair is, it always appears stylish and trendy. This medium length hairstyle features short sides and a long top. For a carefree and relaxed impression, the top section of the hair is swept to the side. So that they have enough volume and texture, the strands are styled using fingers and a hair product.
Blonde Highlights
View this post on Instagram
When Zayn wants to spruce up his hairstyle, he adds blonde highlights to his locks. However, the ex-One Direction member knows how to do it so that his locks gain dimension and depth. The roots are left dark and highlights are painted with increasing intensity toward the tips.
Head Tattoo
View this post on Instagram
Zayn Malik is known not only for his sweet voice and trendsetting hairstyles but also for the numerous tattoos that adorn his body, one of which he even has on his head. To showcase it, the singer opts for a complimentary hairstyle that features buzzed sides and spiked up top.
Even if Zayn Malik wasn't a successful artist, we'd love him anyway for his fashion and grooming taste. But, we're happy, of course, that it didn't happen, and now we may fully appreciate his amazing voice as well. Hopefully, you enjoyed the flashback to the most startling Zayn Malik hair styles.