When it comes to a wolf cut men and women choose it as their signature hair look equally often and no wonder. It is a great way to make a strong fashion statement. The wolf cut has adopted the best features from the most popular haircuts of late – a shag and a mullet. With its amazing wispy layers that create a lot of volume and movement and a stylish silhouette, you will never go unnoticed. Looking for a dose of inspiration? Our guide will come in really handy for you.
Wolf Cut Mullet
As a wolfcut men is based on a mullet, you may want to emphasize its origin more. To do this, leave more hair in the back while getting the sides trimmed. This wolfcut mullet combo turns out unbelievably bold and edgy mullet fade. So, you will always be the center of attention with it.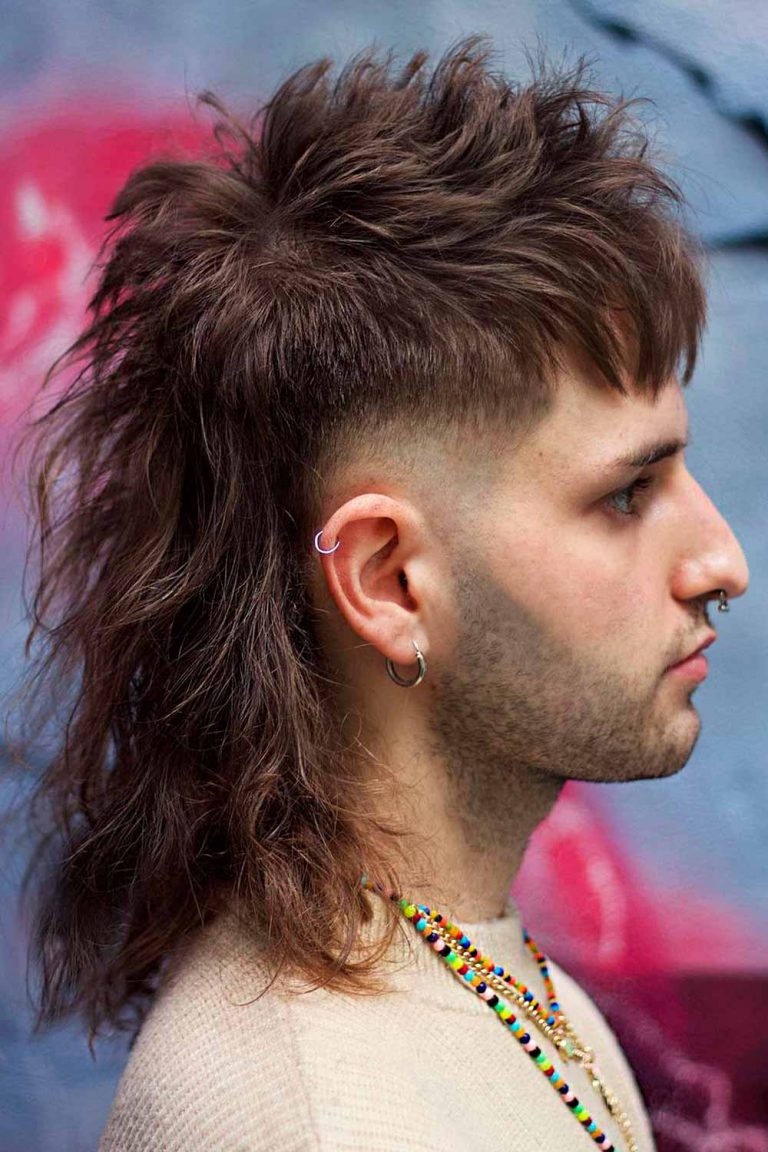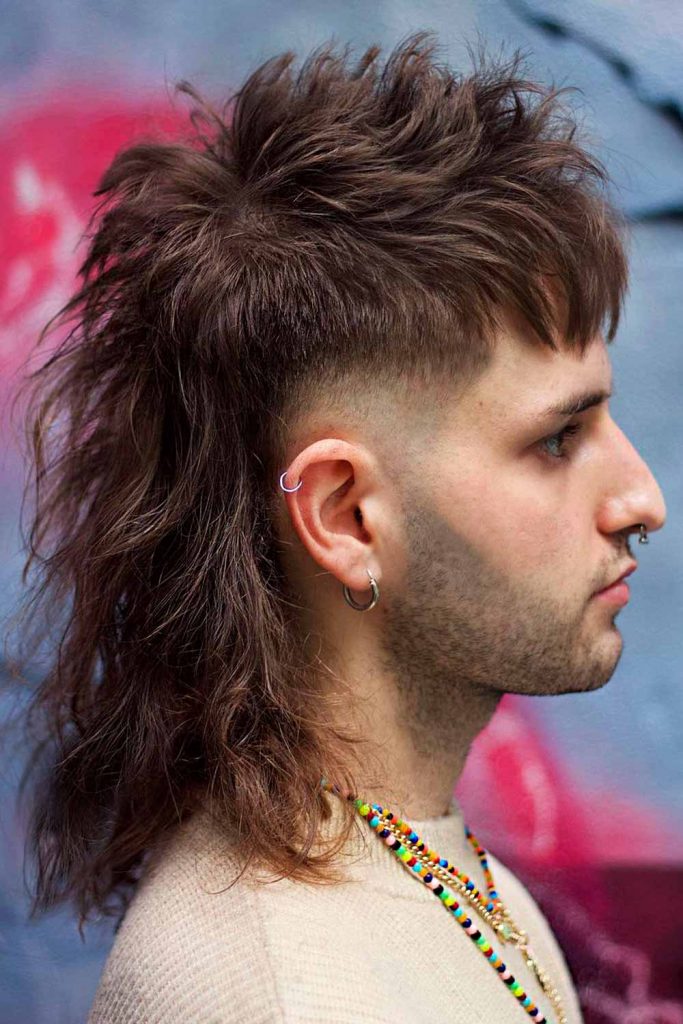 Source: @paulmacspecial via Instagram
Short Wolfcut
If you are not a fan of long hair, no worries. A short wolf cut male hairstyle is your failsafe option. It is quite tidy and practical, so you can even wear it to work. The top and the front of the head are longer than the rest of the hair and the sides feature a neat trim.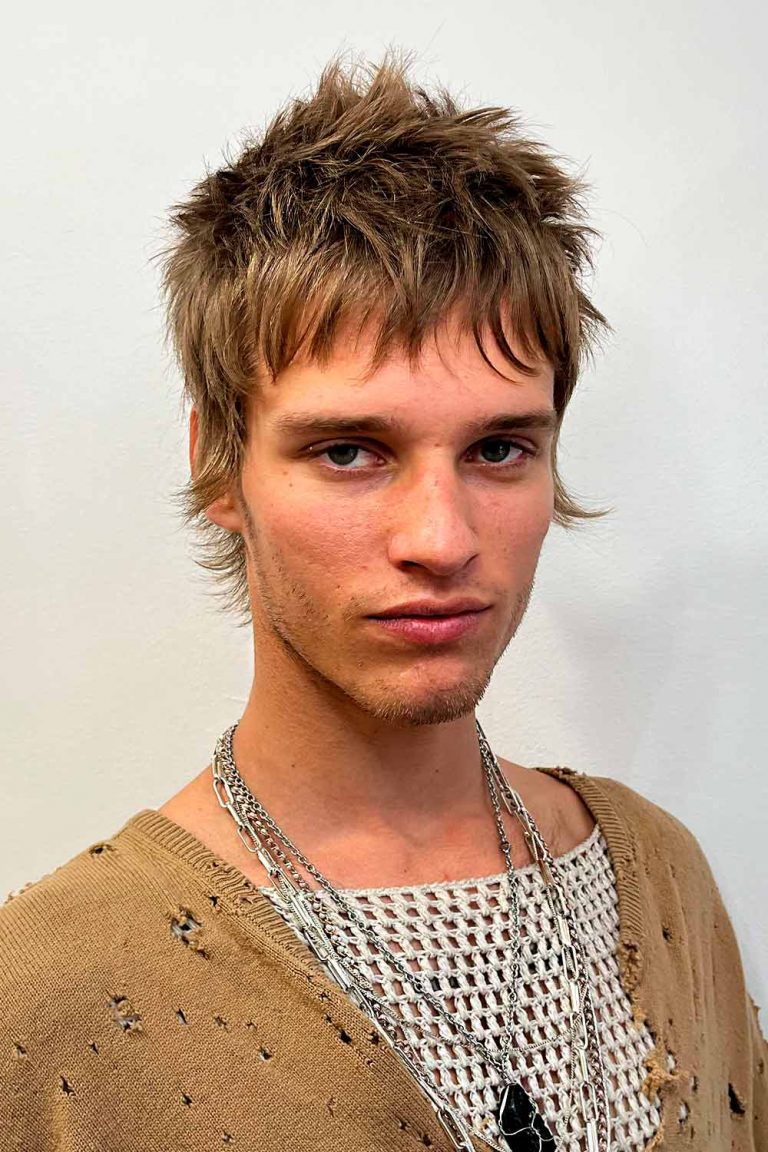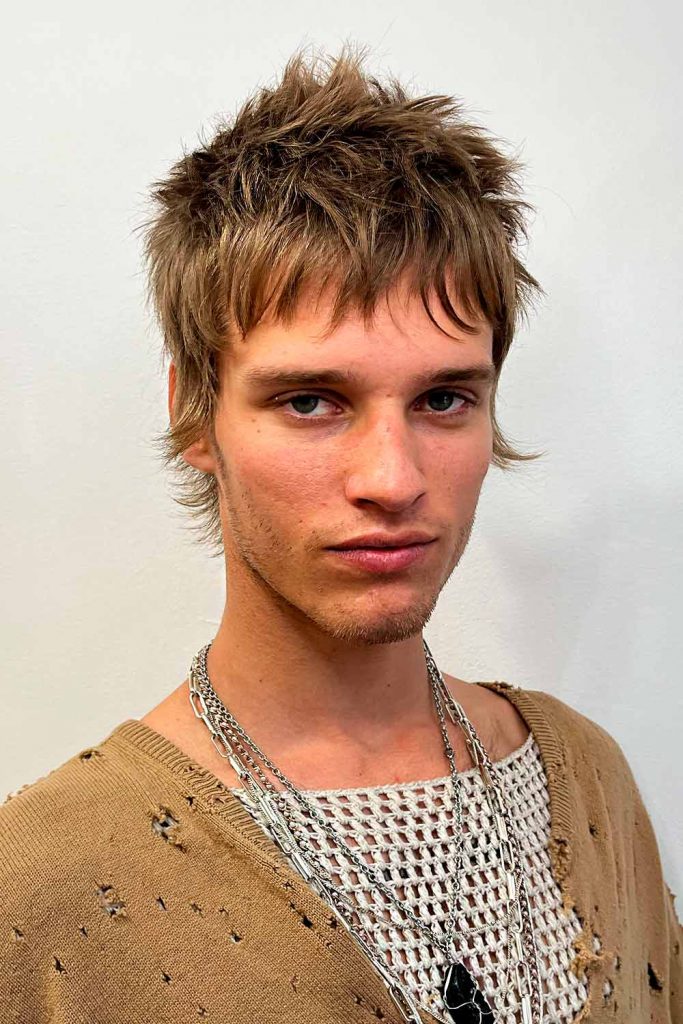 Source: @coiffeurstory via Instagram
Wolf Cut On Curly Hair
One of the best things about this hairstyle is that for a wolf cut curly hair works as fine as any other texture. Moreover, a curly wolfcut has a lot of natural structure and definition, so you will be able to achieve a bold look without much effort. Styling wolf cut hair curly is also pretty easy – run your fingers with a texturizing product through your locks and you are all set or add permed mullet.
Source: @coiffeurstory via Instagram
i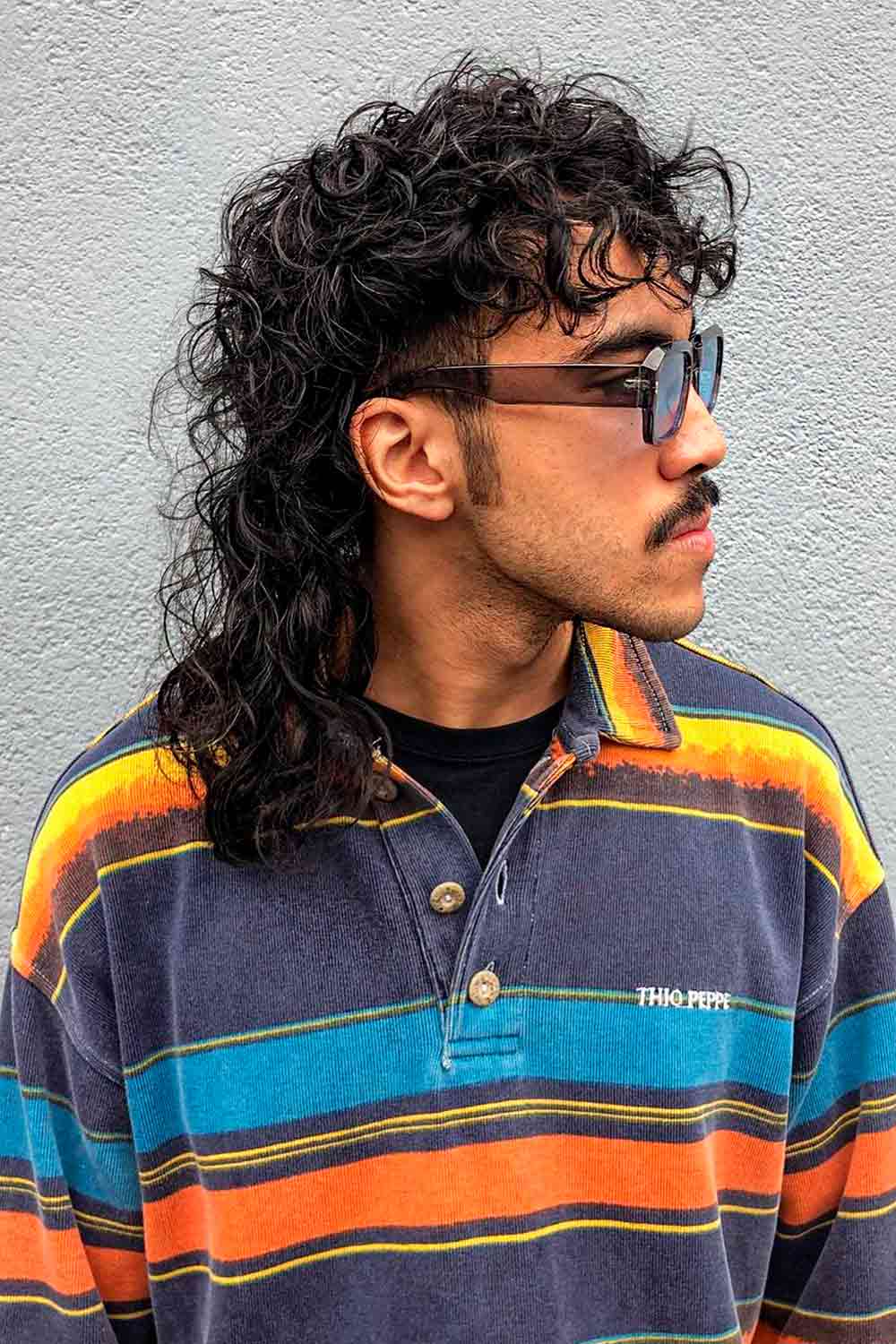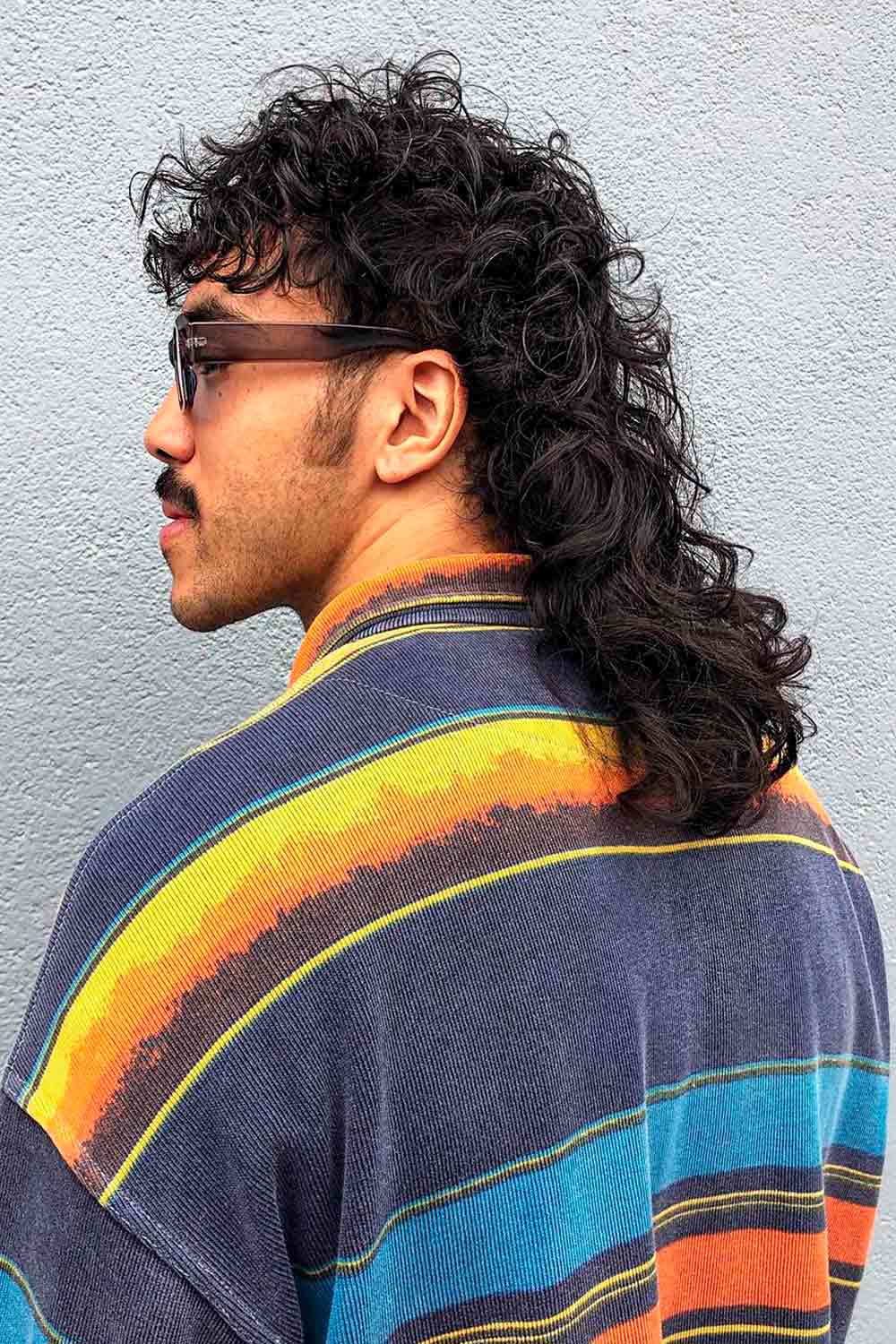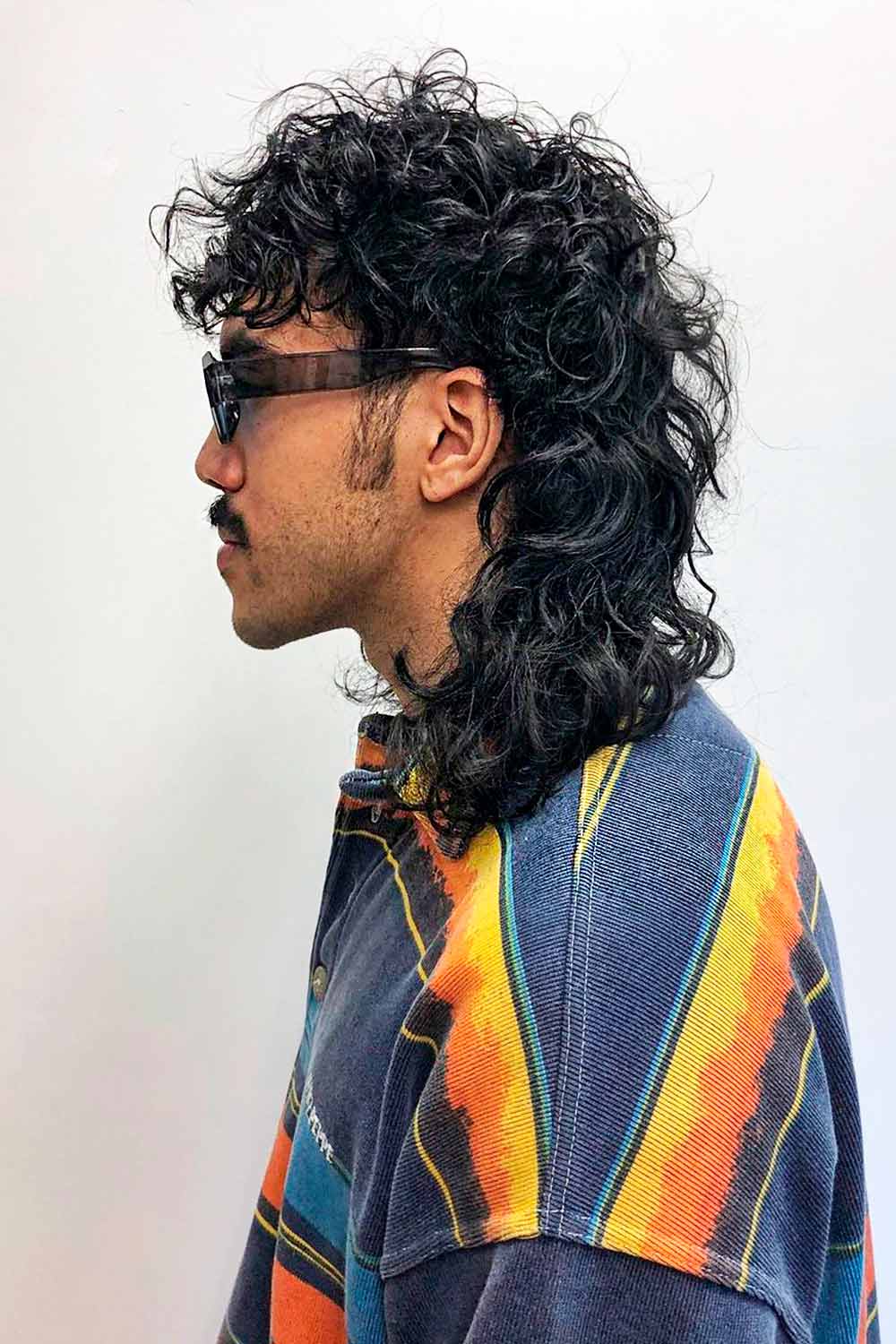 /
Shaggy Wolf Cut Men
A wolf cut hair male borrows many features from a shag. Thanks to it, your mane looks ample and voluminous even if you have thin hair. Yet, you can take it to another level by styling your strands shaggy. Such a move give your overall hair look a carefree and effortless vibe.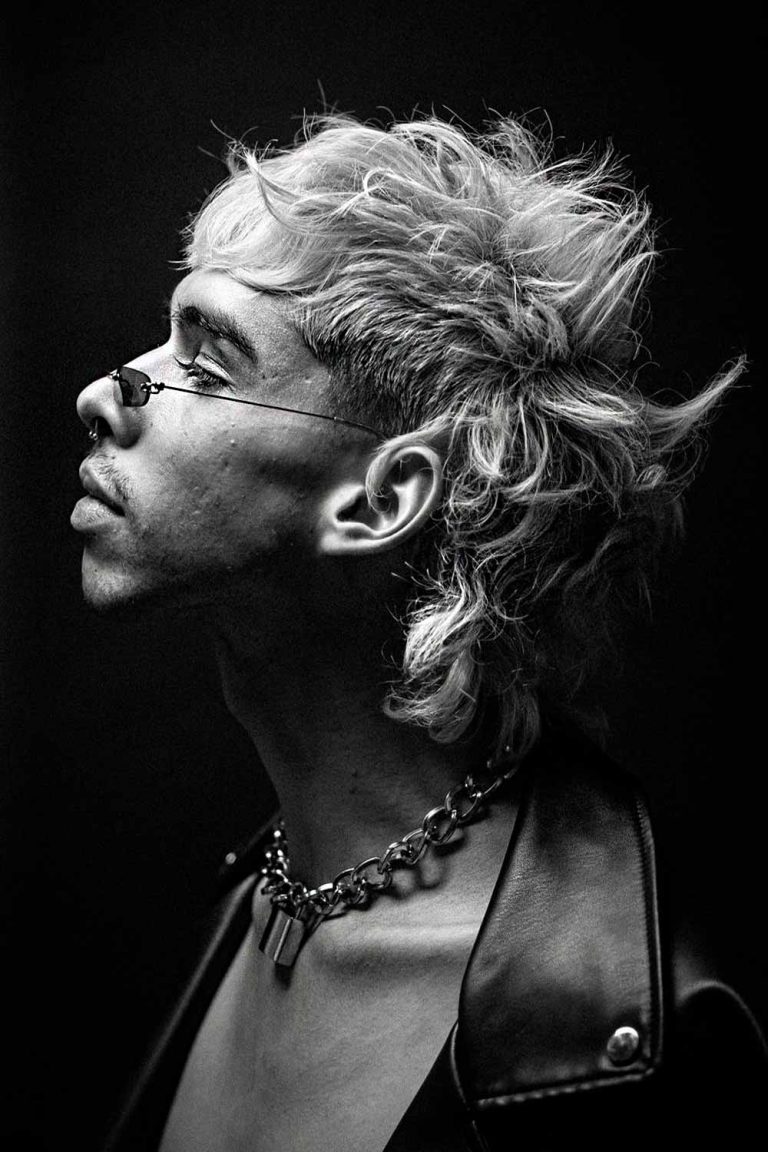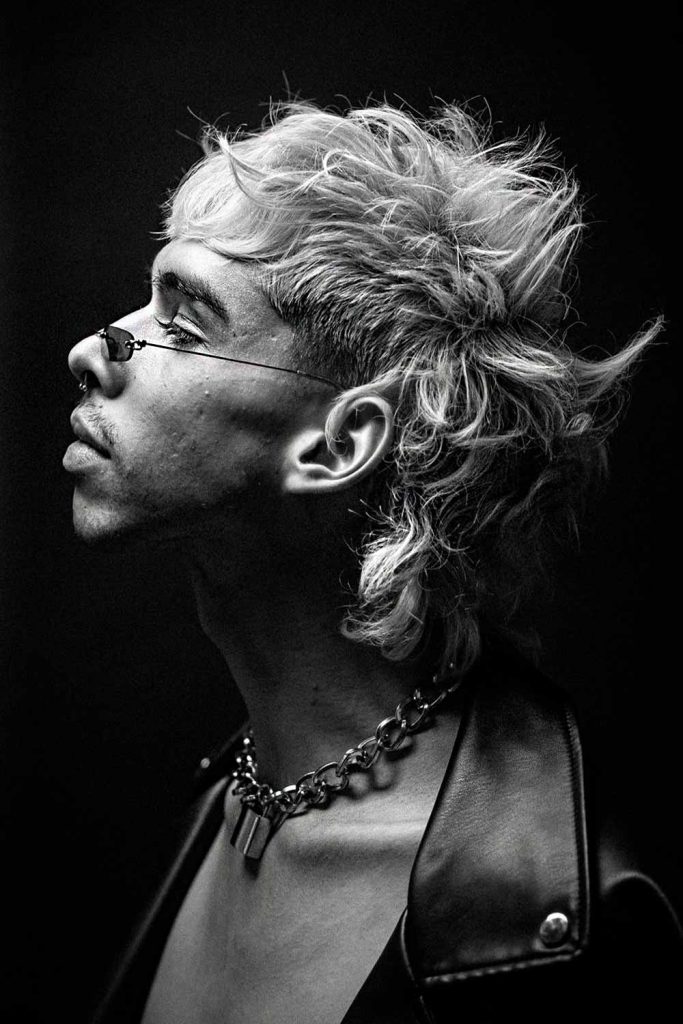 Source: @diego_djdgaf via Instagram
Long Wolfcut
The length of the wolf cut mens hairstyle is up to you. In case you do not mind growing your locks long, you are guaranteed a stylish and cool look. A long wolf cut guy has a bit vintage vibe, so if you enhance it with a matching outfit, you will be considered one of the most fashion savvy guys.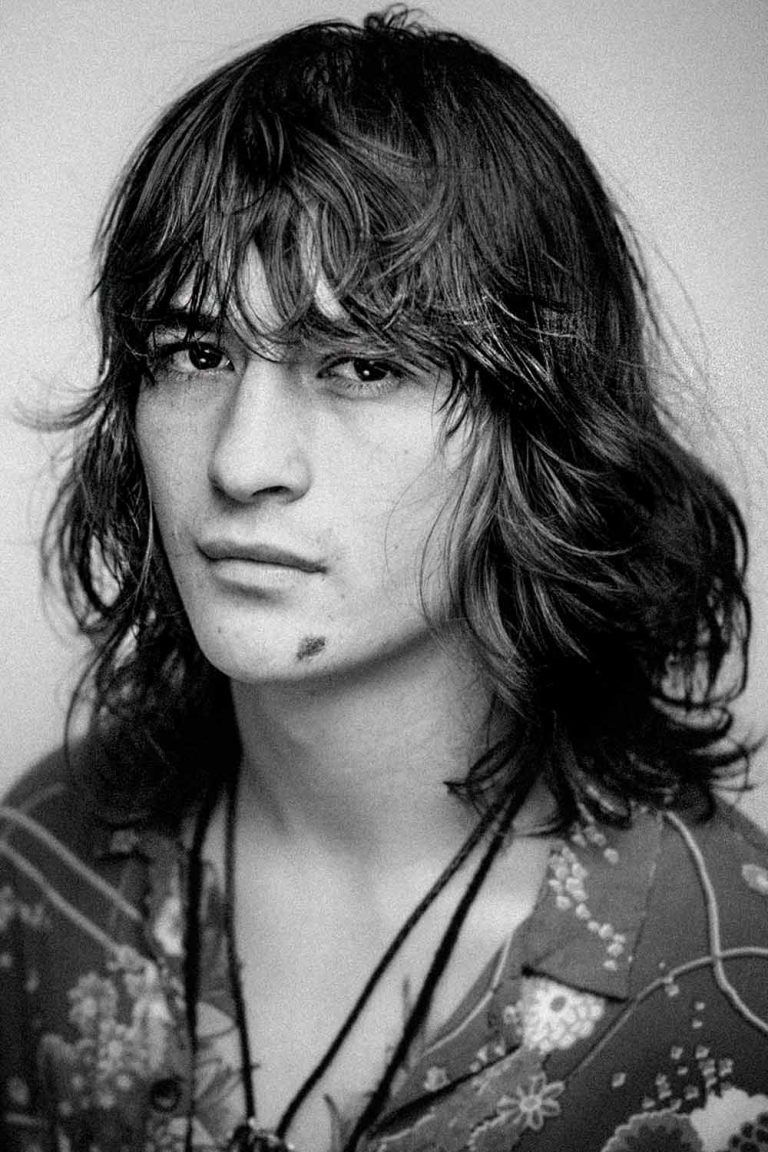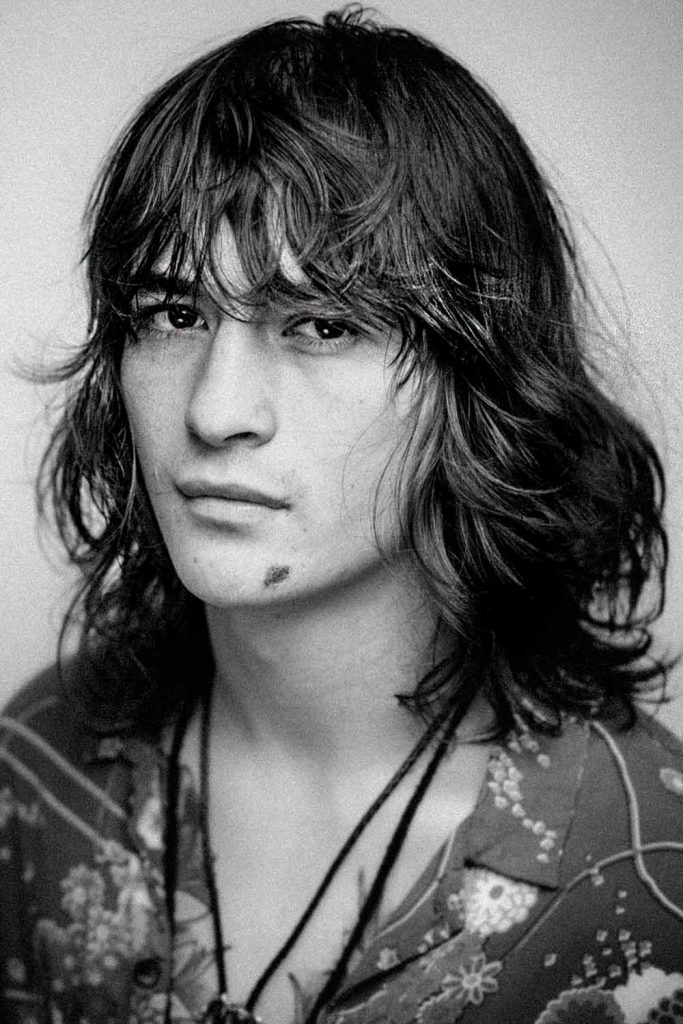 Source: @andrewdoeshair via Instagram
Korean Wolf Cut Men
The wolf cut hair men style is also very popular among Korean guys. As their hair often lacks texture, it is easy to achieve it with a wolf cut Asian. Stack up the layers on the top of your head and accentuate individual strands to bring dimension and depth to your wolf cut Korean style.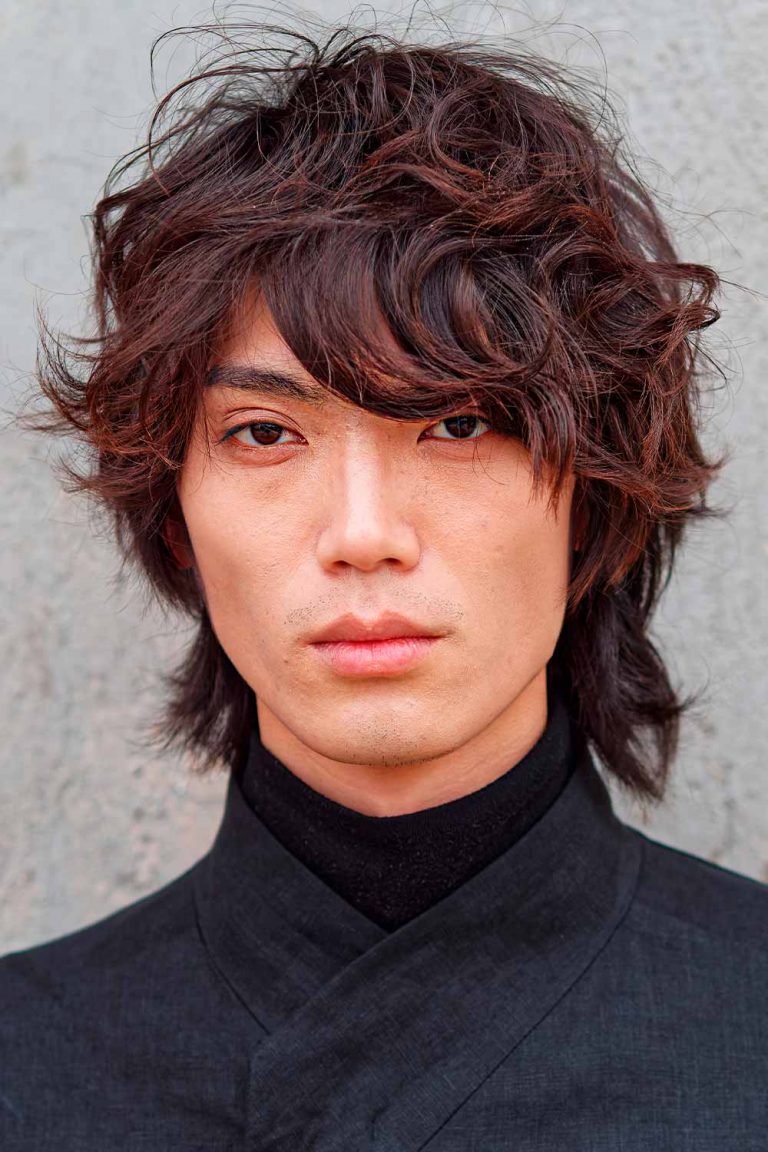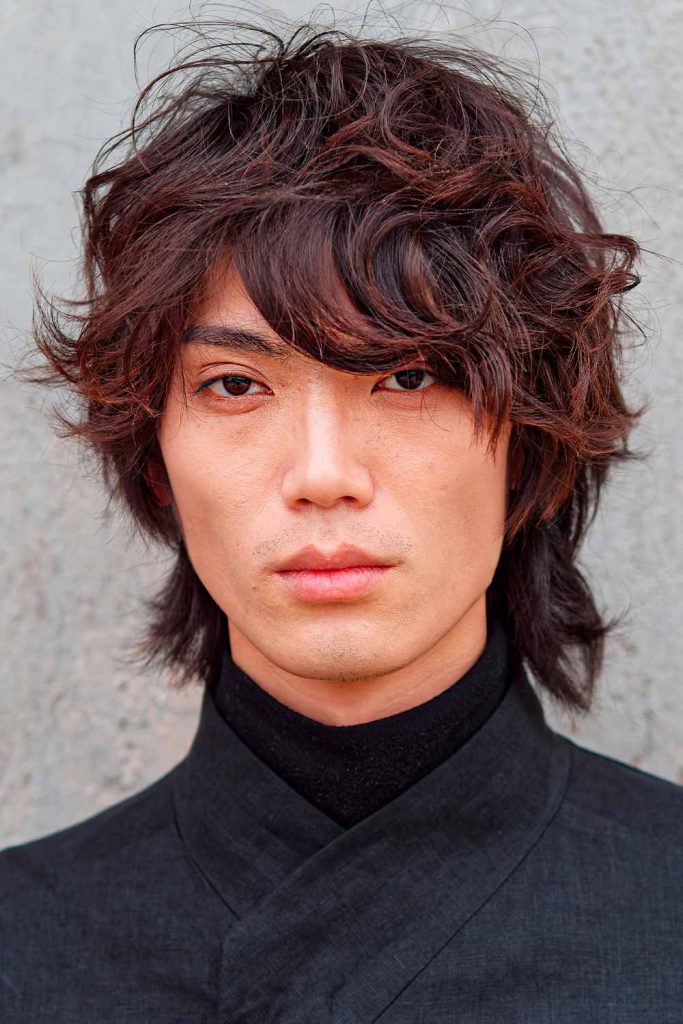 Classic Wolf Cut Men
Why reinvent the wheel when it is already perfect? The same rule can be applied to the wolf cut. A classic version of the look already has everything that you need to look trendy. So, just go with the flow. After all, you can always give it an upgrade by adding more layers, altering the shape or just trying a different styling approach.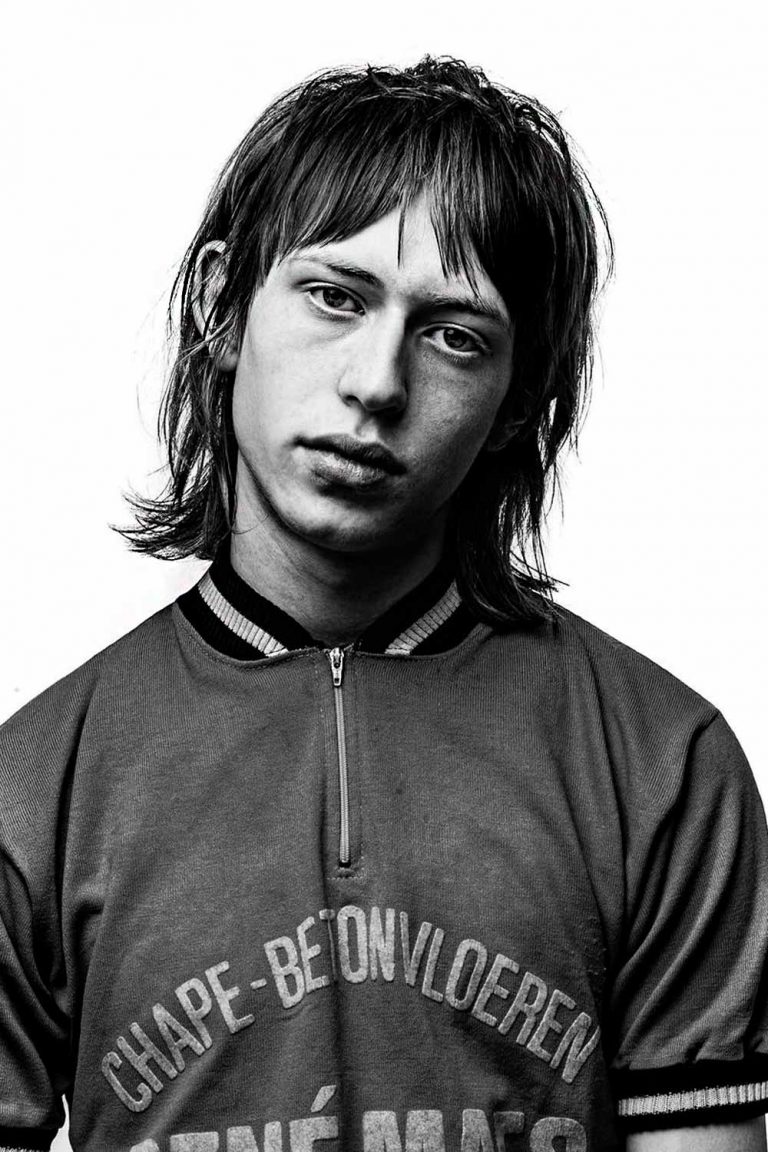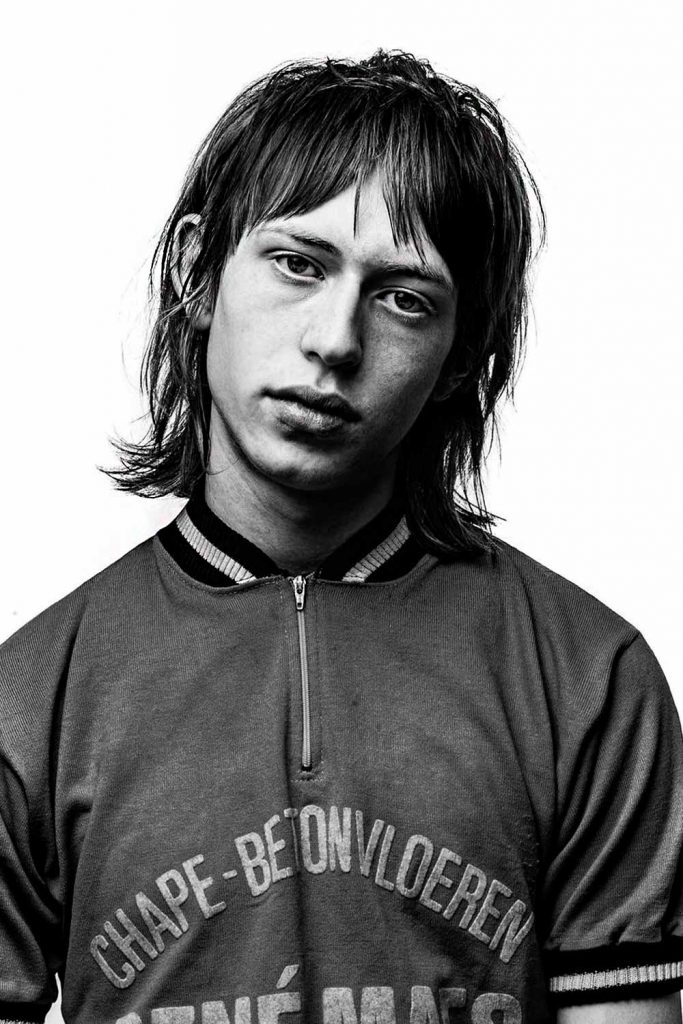 Source: @the_bloody_butcher via Instagram
Textured Wolf Cut Male
There is no such thing as too much texture for a wolf style haircut. So, if you decide to ask your barber for an extra set of layers, you are welcome to do so. As a rule of thumb, the more texture, the better. Complete the look with a tad of a texturizing hair product.
Source: @coiffeurstory via Instagram
i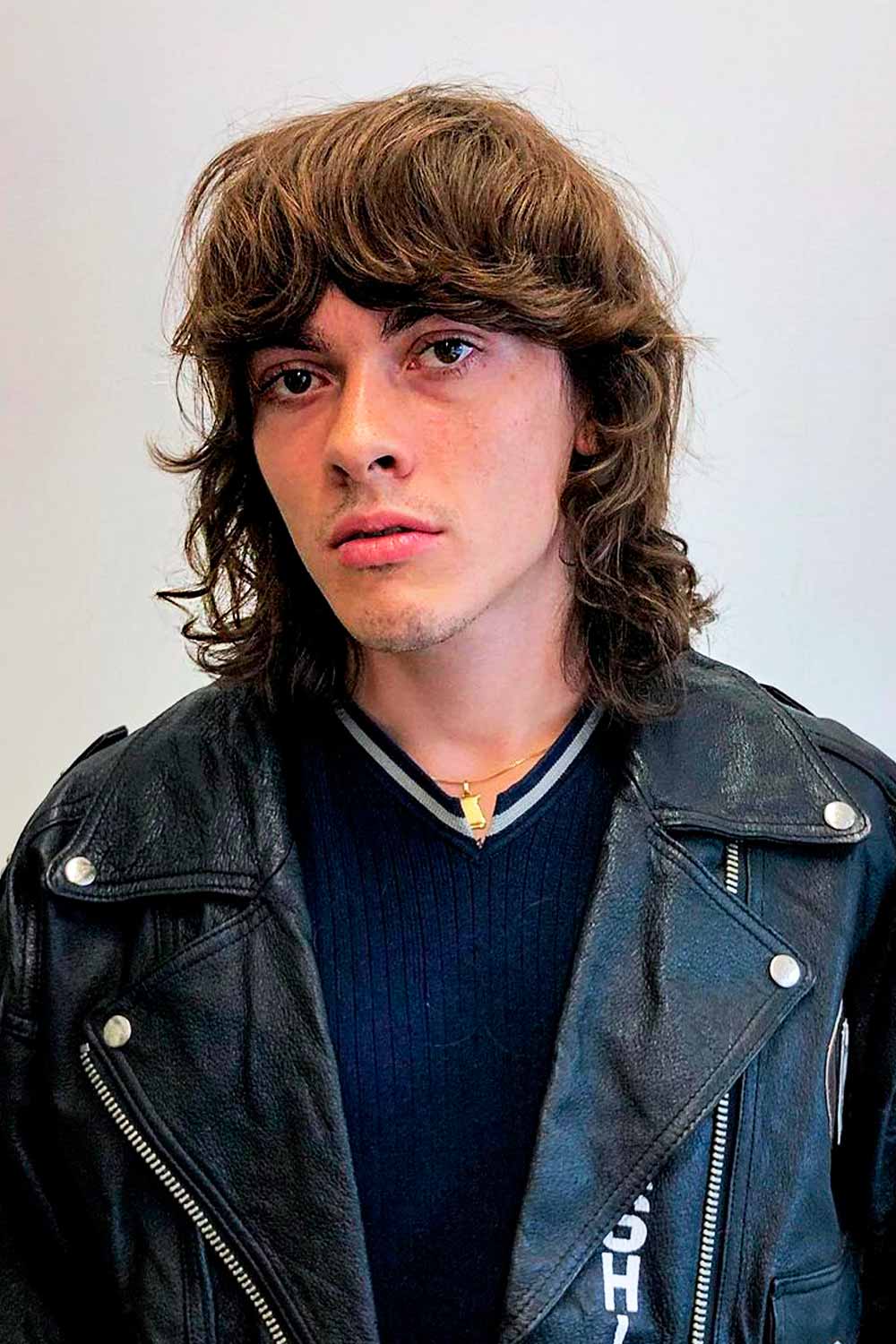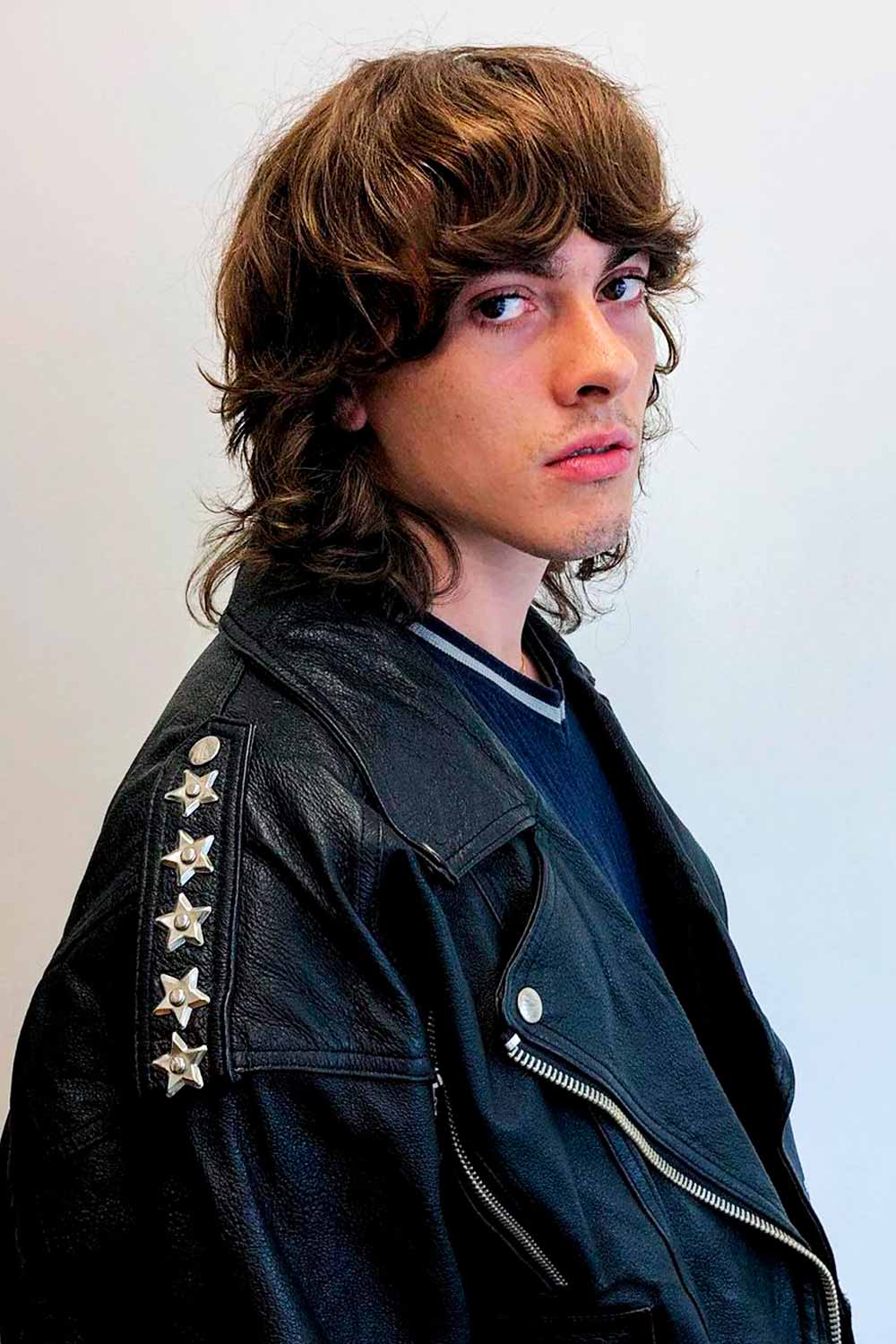 /
Layered Mens Wolf Cut
If you feel that your wolf cut men style may need some more movement and depth, then ask your barber for extra layers. This is also a great way out for those who have thick hair, as layering removes bulk from it and makes your haircut appear airy. But if you have thin hair, this will work for it too, as you will give it more volume.
Source: @iisakkinummi via Instagram
i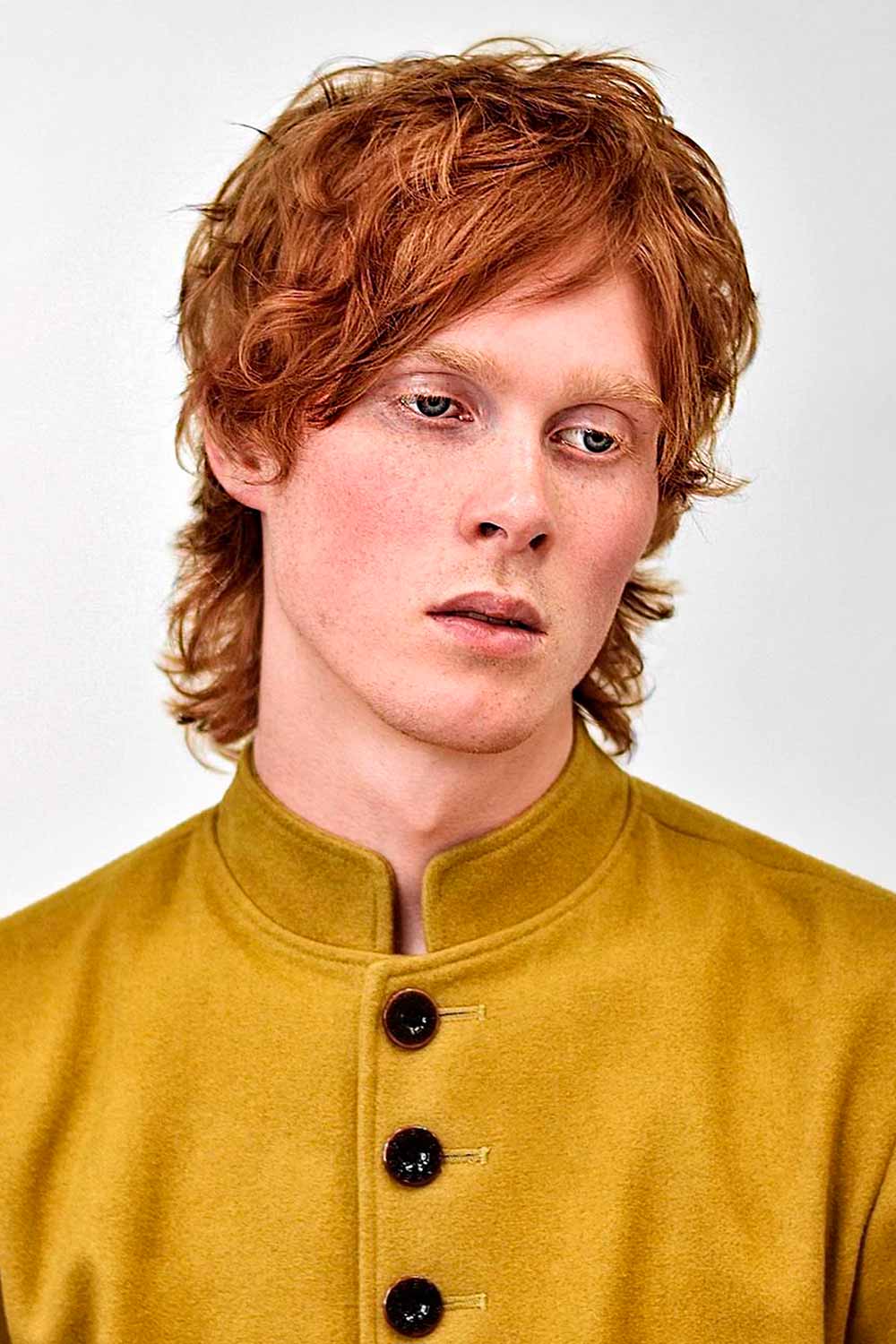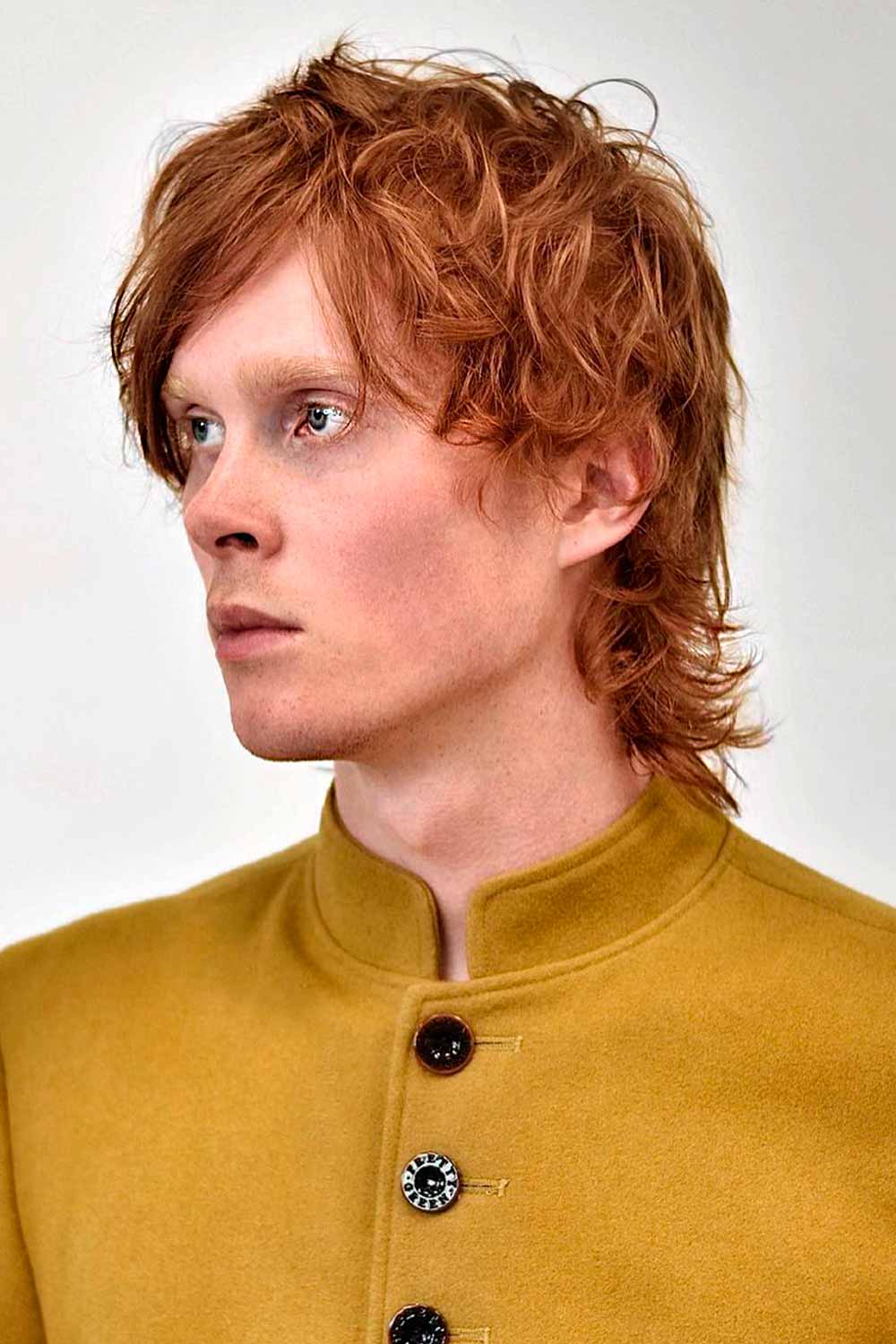 /
Wolfcuts For Straight Hair
Straight hair is a perfect canvas for a wolf cut guys hair look. It allows you to cut layers wherever you want, adjusting the shape of the cut to your liking. In this way, you can make it look flattering for your very face shape. Add face framing strands to keep the focus on your facial features.
Source: @shefer_andrew via Instagram
i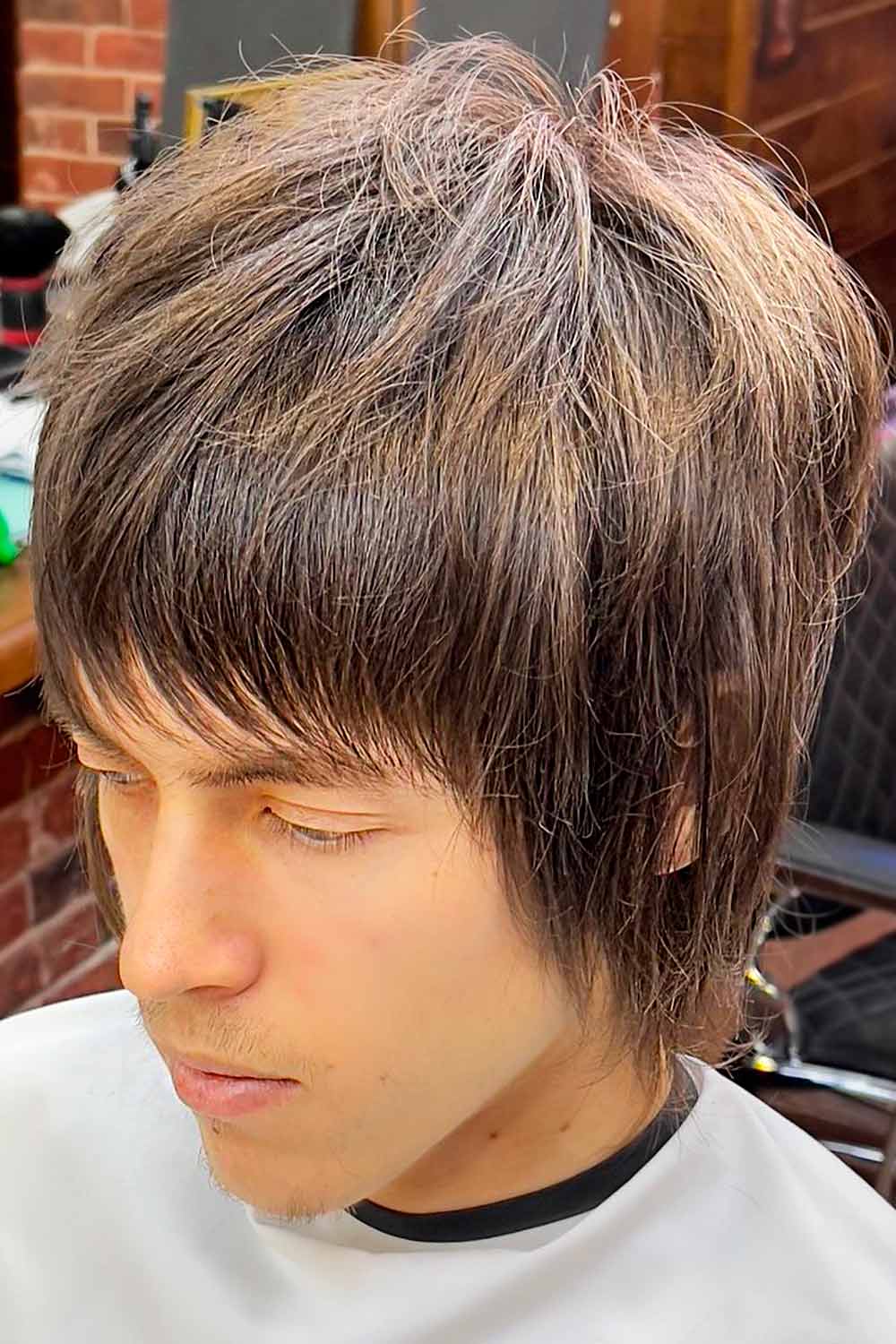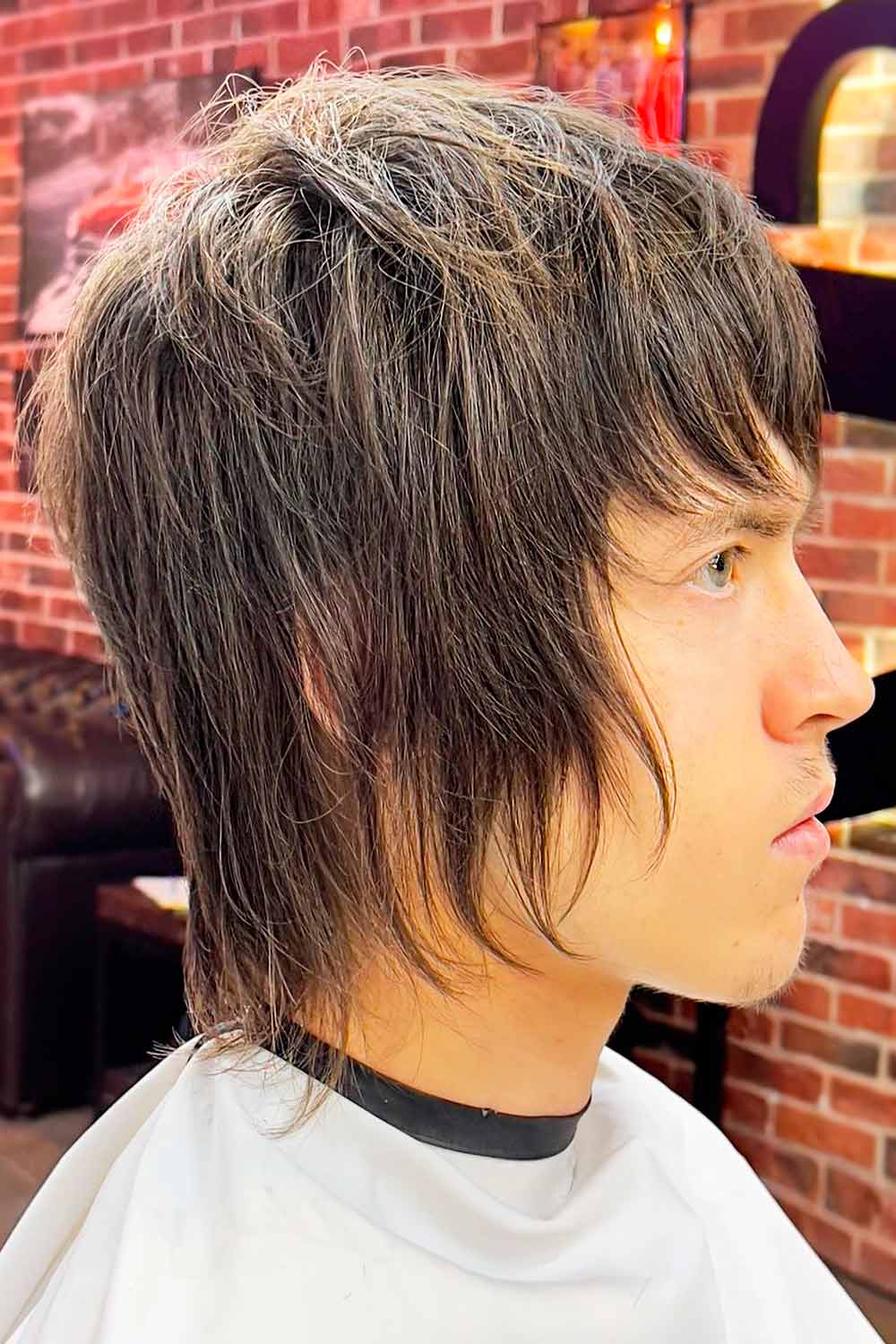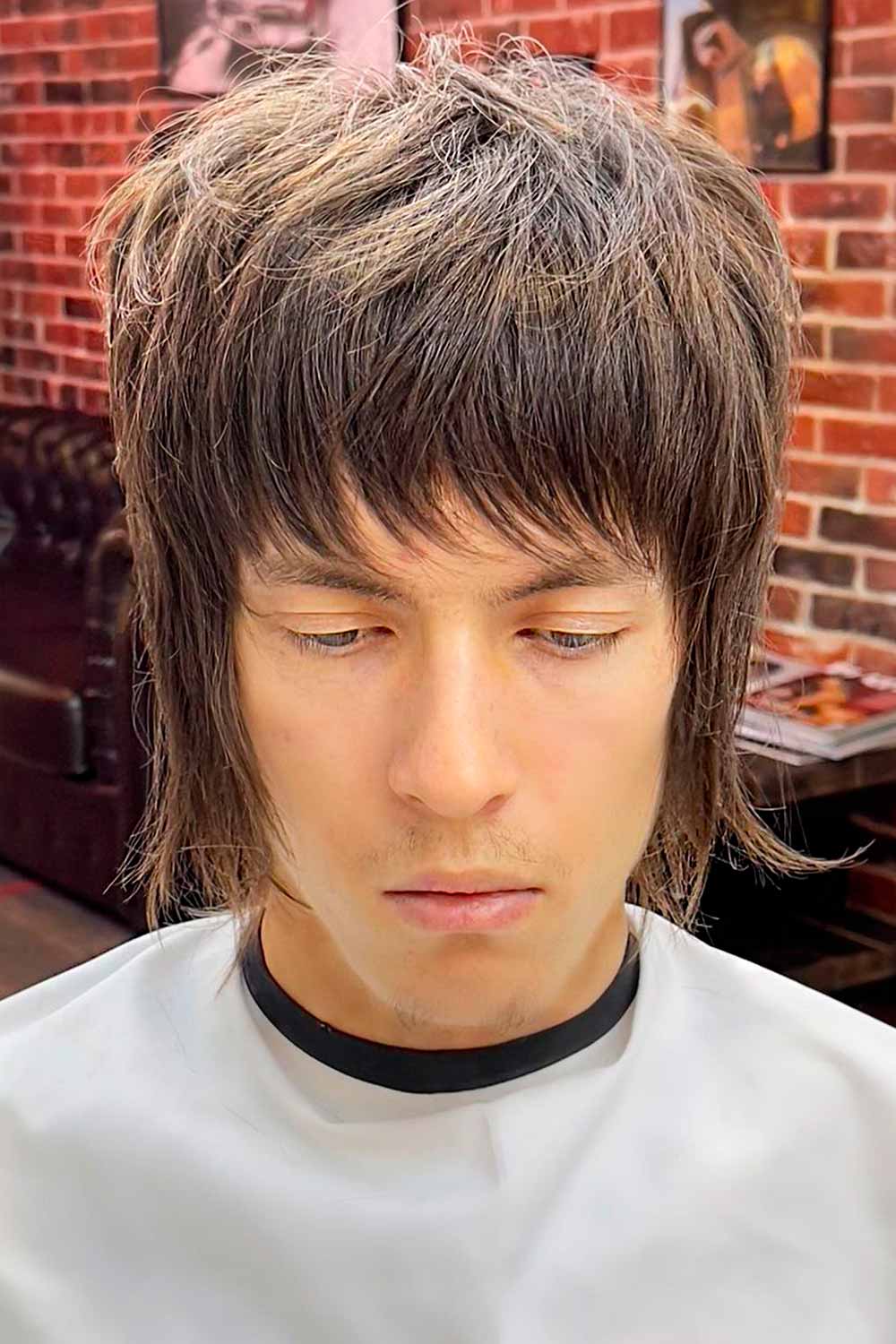 /
Choppy Wolf Cut Men
A choppy wolf cut on guys turns out chic and attractive, especially when strands fall down on your face. The style is pretty versatile, so no matter your hair texture or face shape, you can make it work for you. Plus, it looks full and dynamic, so no need to worry that your wolf cut hairstyle male will lack character.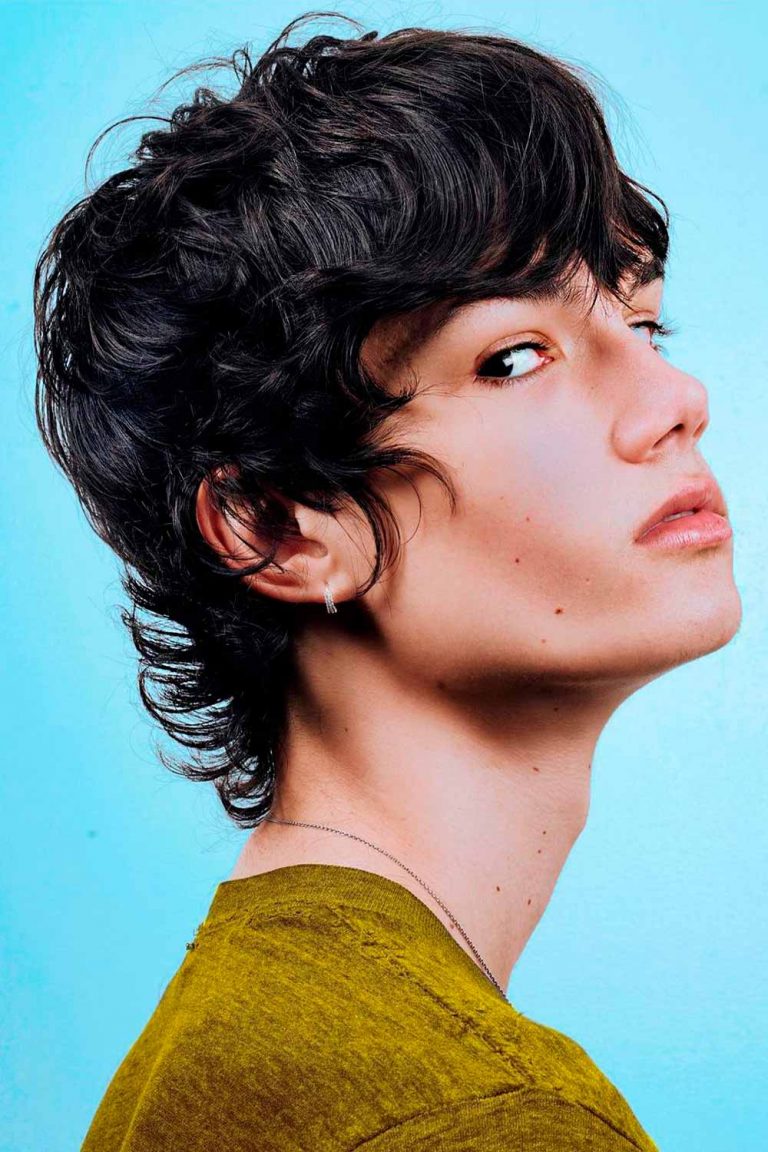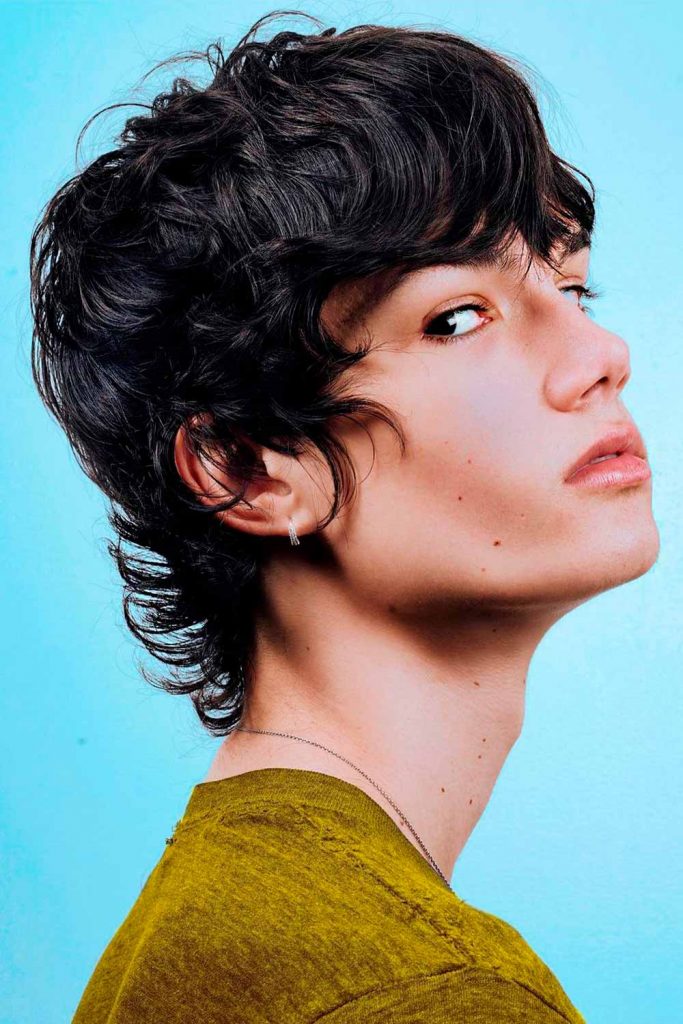 Source: @z_ramsey via Instagram
Messy Wolf Haircut Male
A wolf haircut may have any finish you like, which usually depends on your preference and the ambiance your hair look should suit. And this is one of the things that make a wolf cut so popular – you can style it so that it always looks appropriate. Yet, if there are no particular requirements to the appearance, a messy wolf cut is your sure bet.
Source: @coiffeurstory via Instagram
i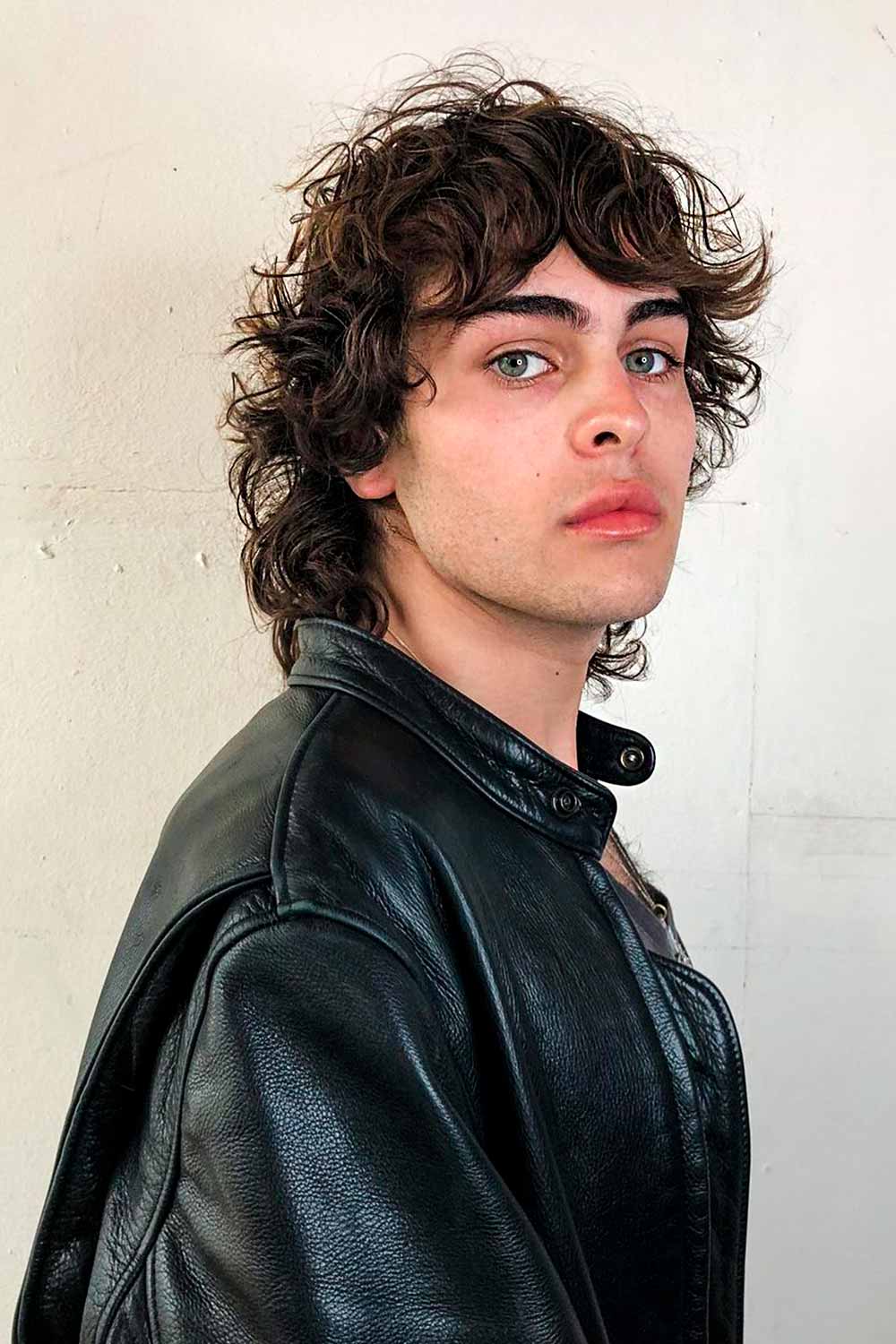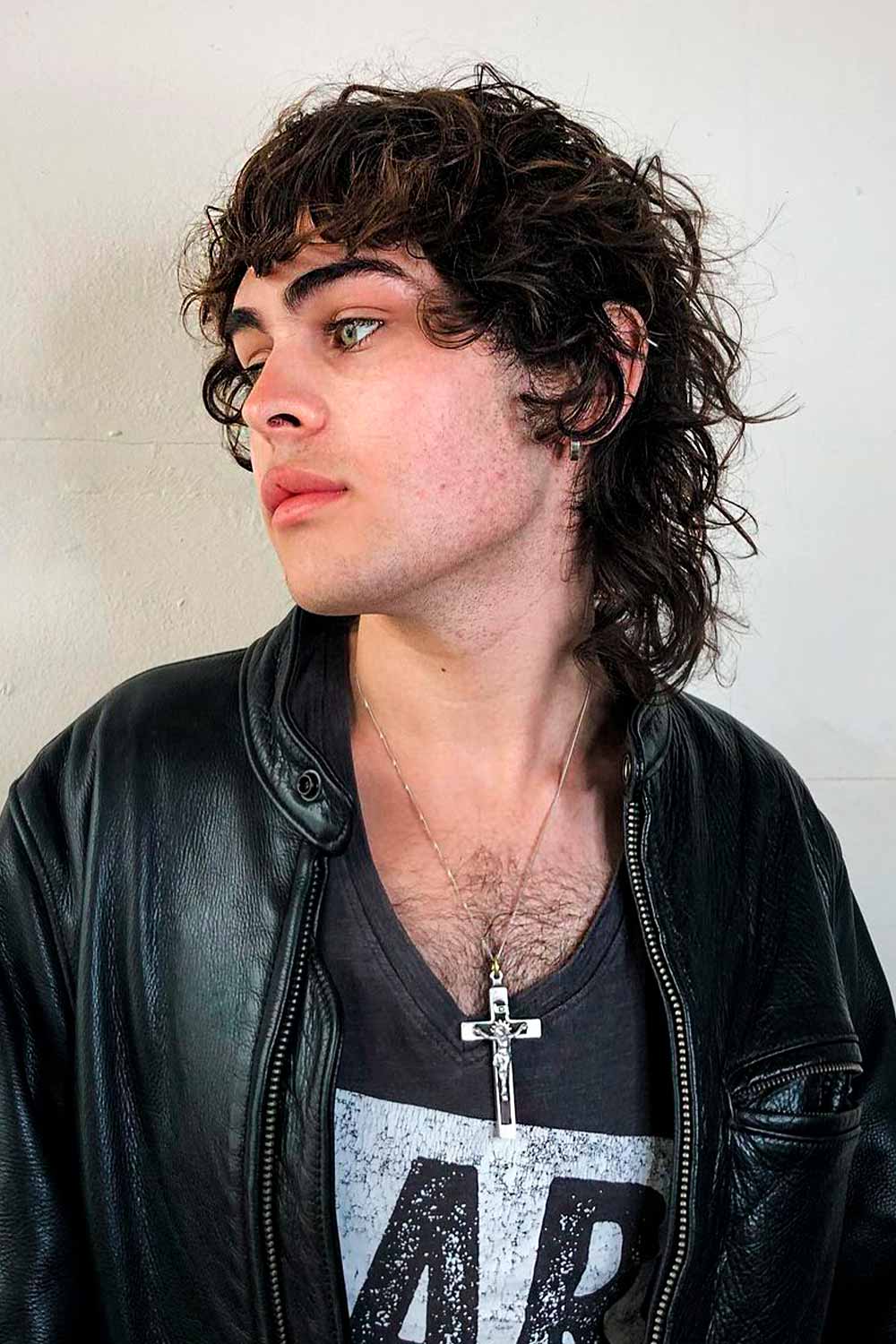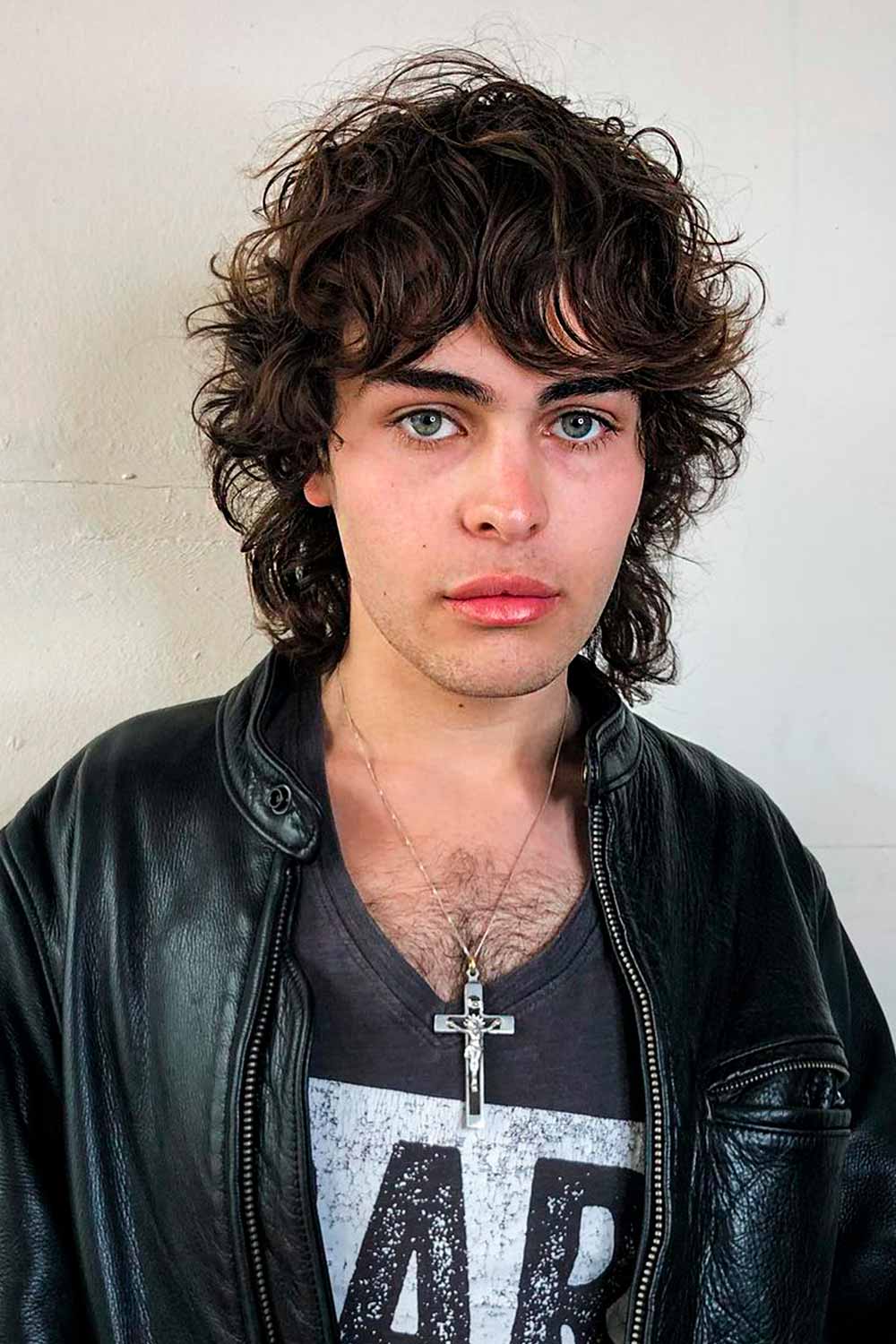 /
Wolf Cut Man With Middle Part
A lot of modern male haircuts were inspired by the eBoy subculture and a wolf cut is no exception. A middle part is a common attribute of an eBoy haircut, so you can go for it if you want to bring this aesthetic to your wolf haircut. The bangs will then frame your face, which is a nice bonus.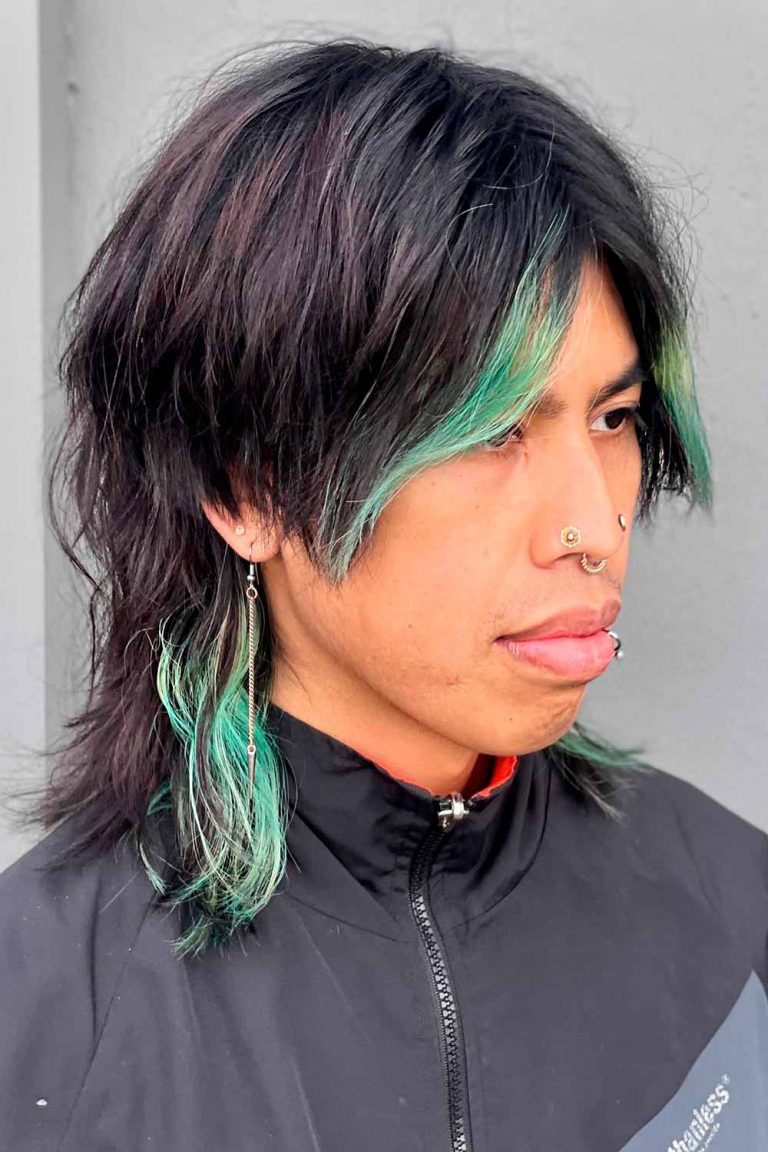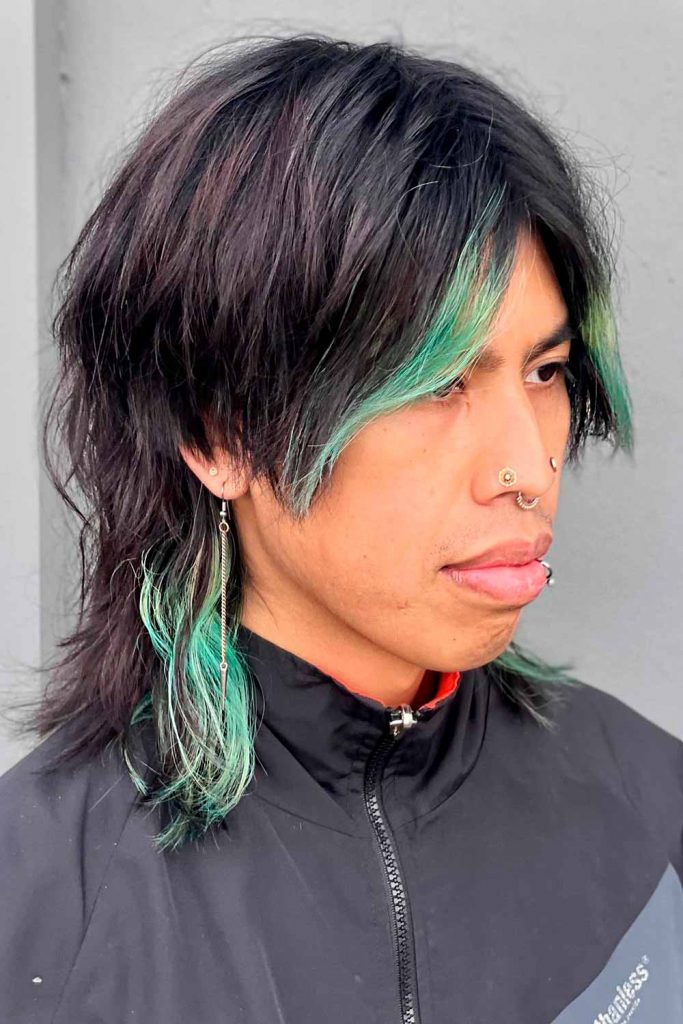 Source: @noblandhair via Instagram
Wet Wolf Haircut
Wet hairstyles are back and a wolf haircut is about to join the trend. No, you will not have to walk with your hair wet after the shower. To achieve the look, you will need to apply a styling product that will give you such a finish, like a gel.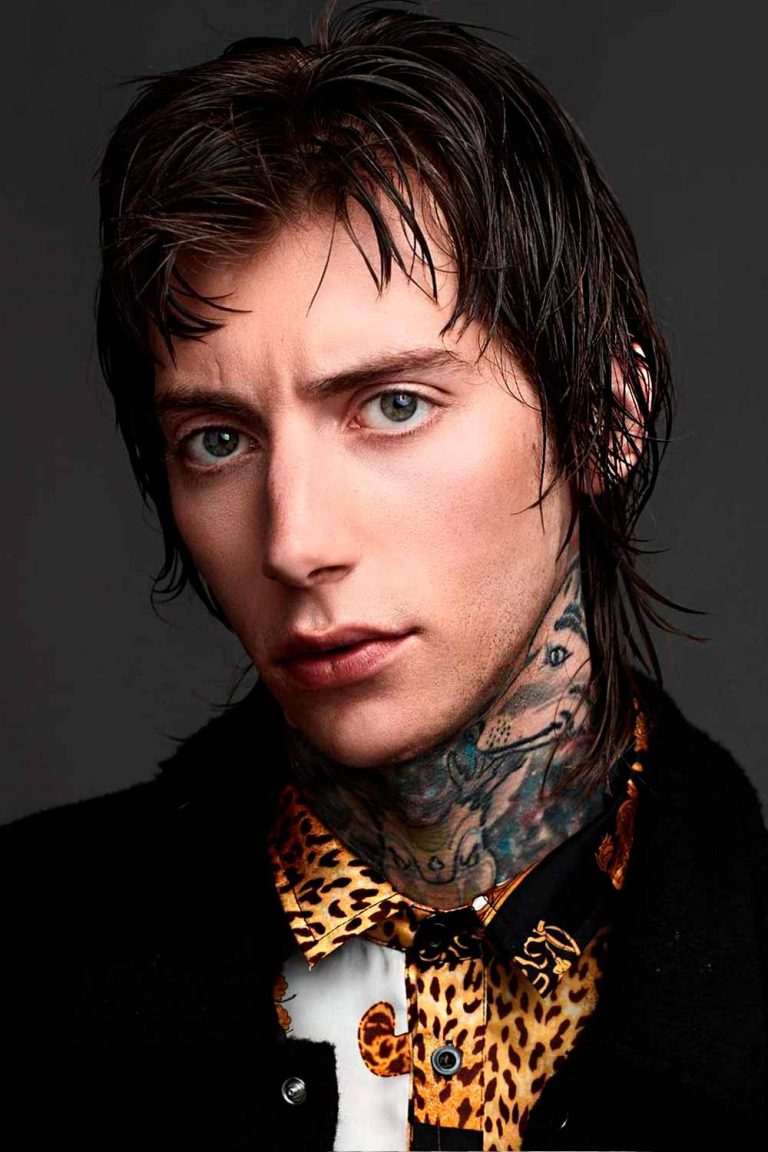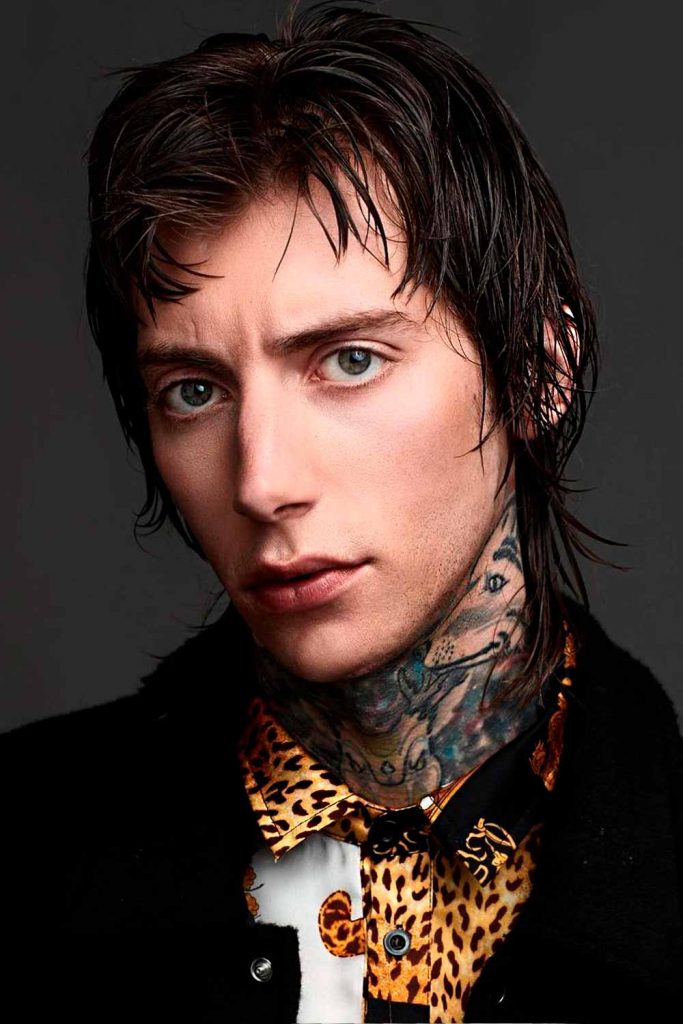 Source: @dexterdapper via Instagram
Side Swept Bangs
If you feel like your bangs are beginning to get on your nerves and you start to regret getting them, then it is time to change the way you style your wolf cut hair. Push the front strands to the side to take the bangs away from your face and you are good to go.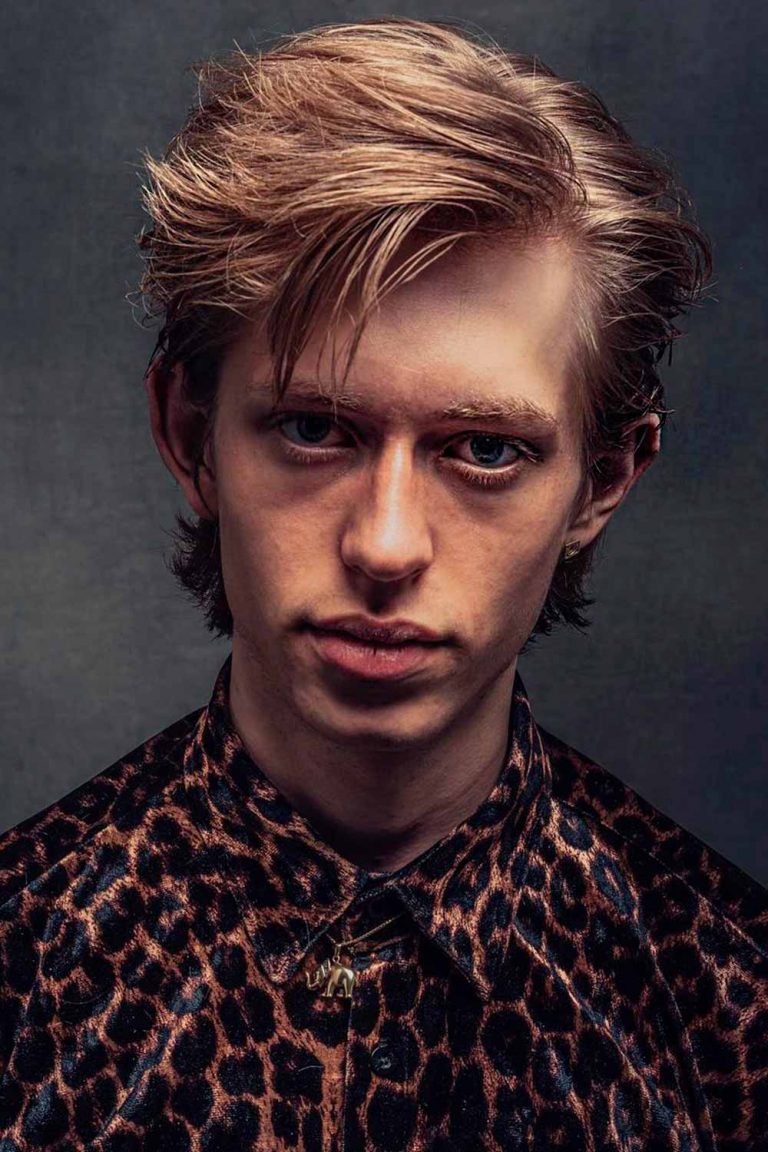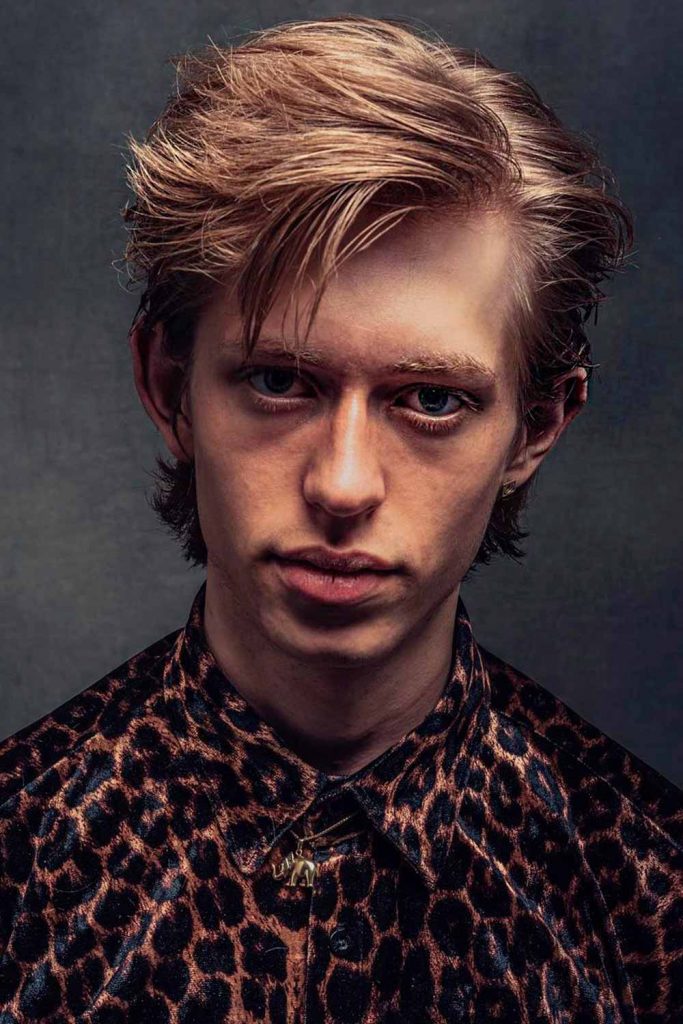 Source: @the_bloody_butcher via Instagram
Short And Layered Wolf Mullet
Those who prefer short haircuts should go for a layered mullet wolf cut. Because of the short length, it may look inexplicit. That is why it is important to add layers to it. As a result, you will get a trendy yet easy to maintain modern mullet that may even become the talk of the town.
Source: @coiffeurstory via Instagram
i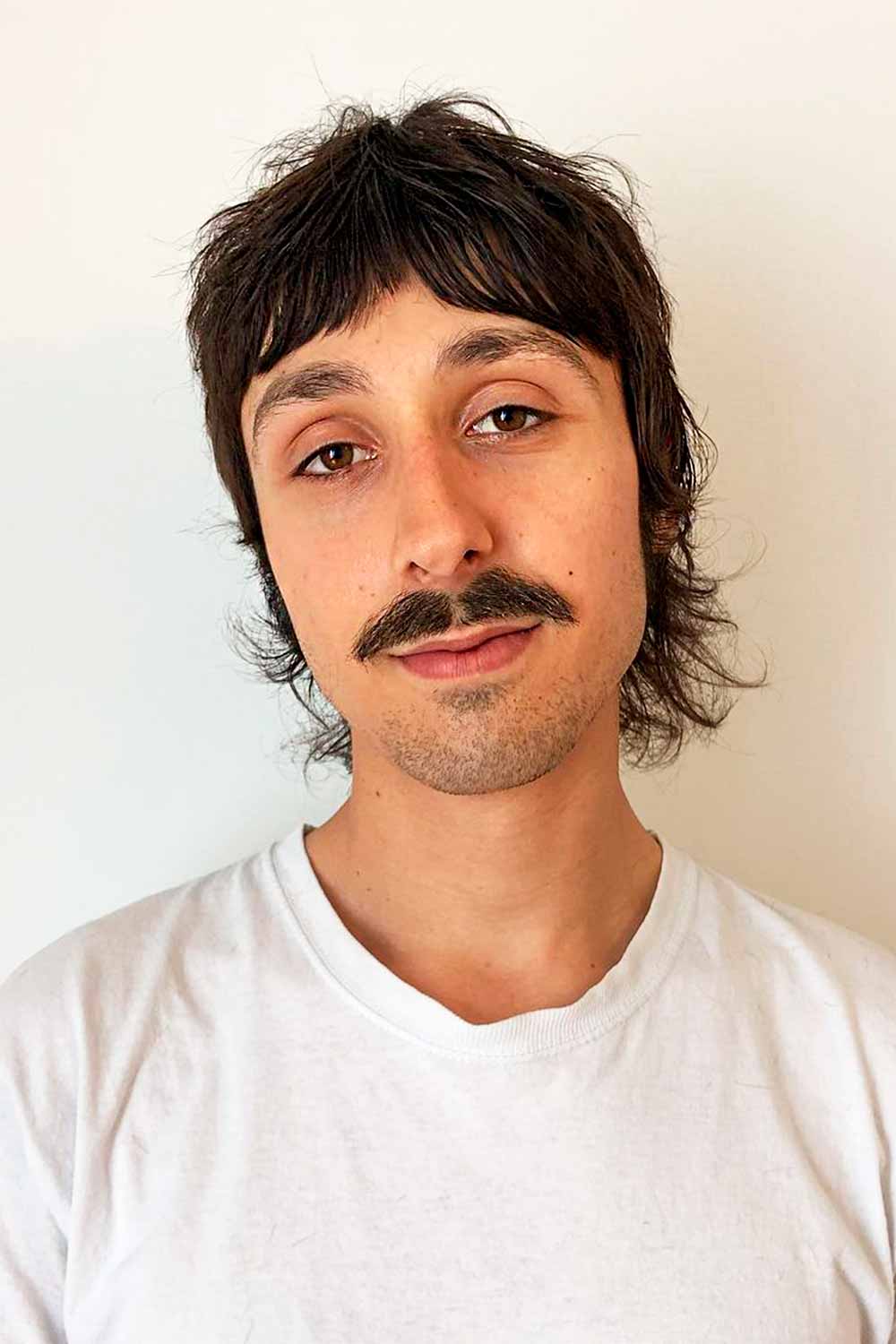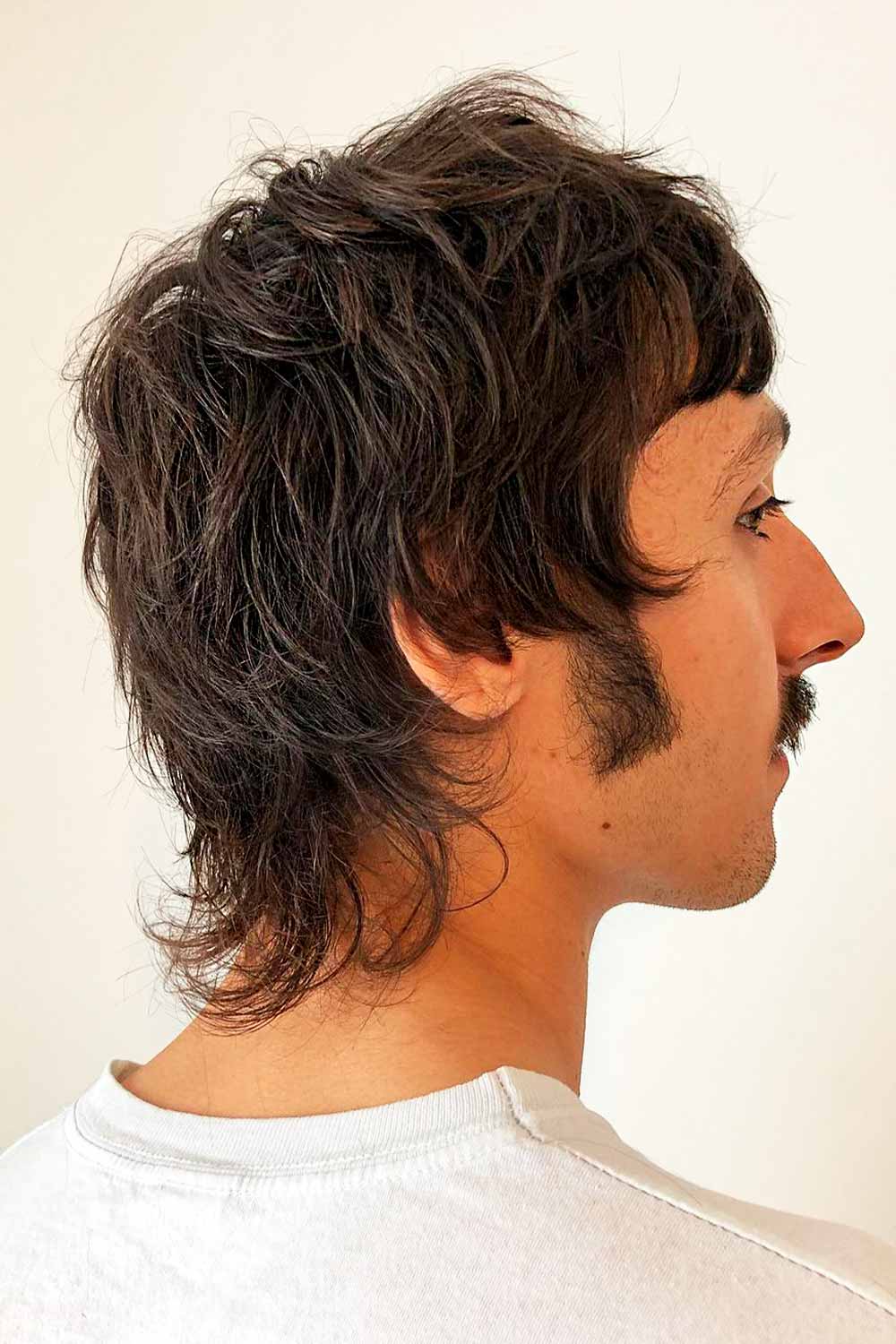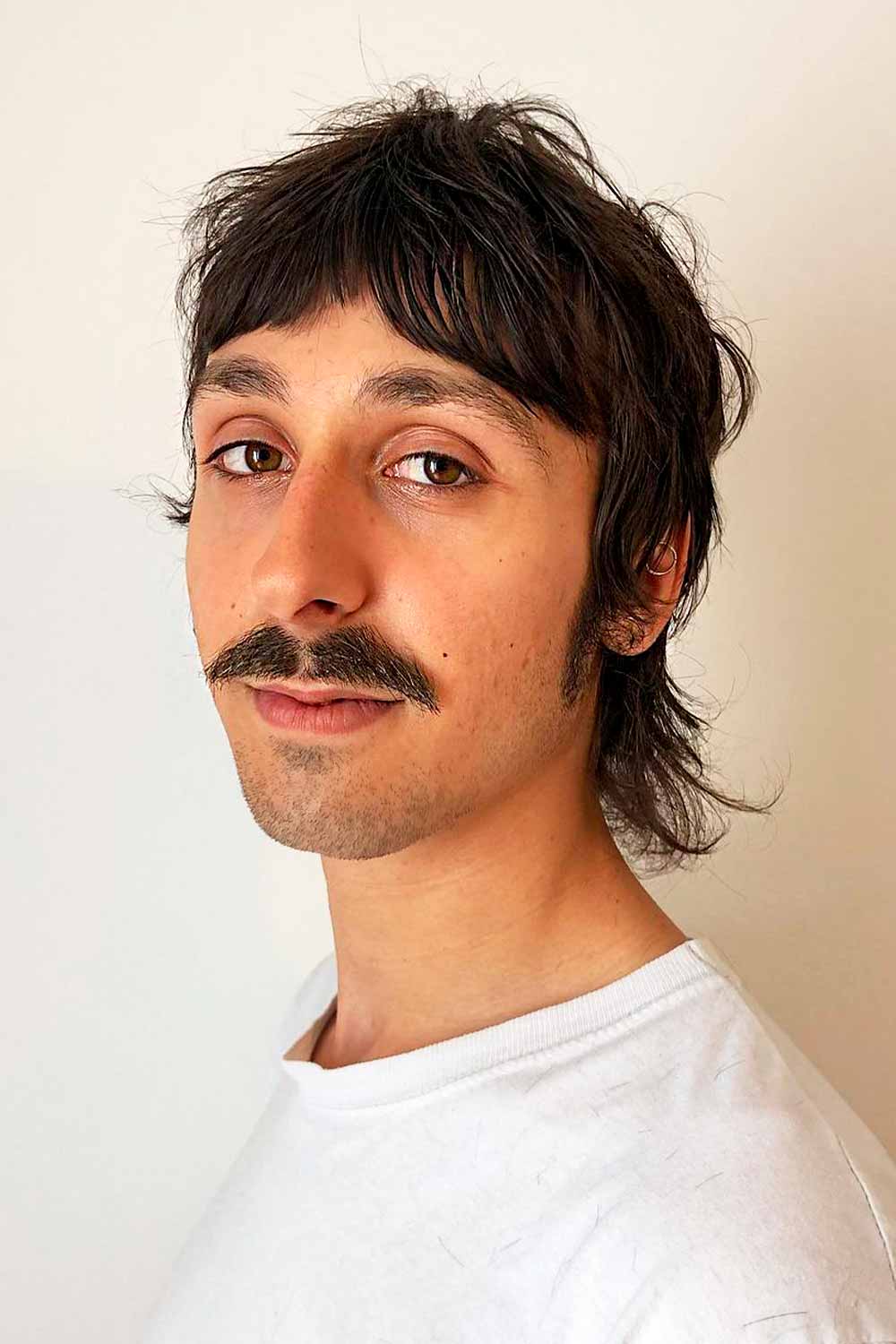 /
Flipped Ends Wolf Cut
Wispy layers that a wolf haircut has give you a lot of freedom in terms of styling. If you want your haircut to make a light and carefree impression, style the ends of the cut flipped up. Do not forget to spritz the look with a strong hold hair spray to ensure it stays in place all day.
Source: @coiffeurstory via Instagram
i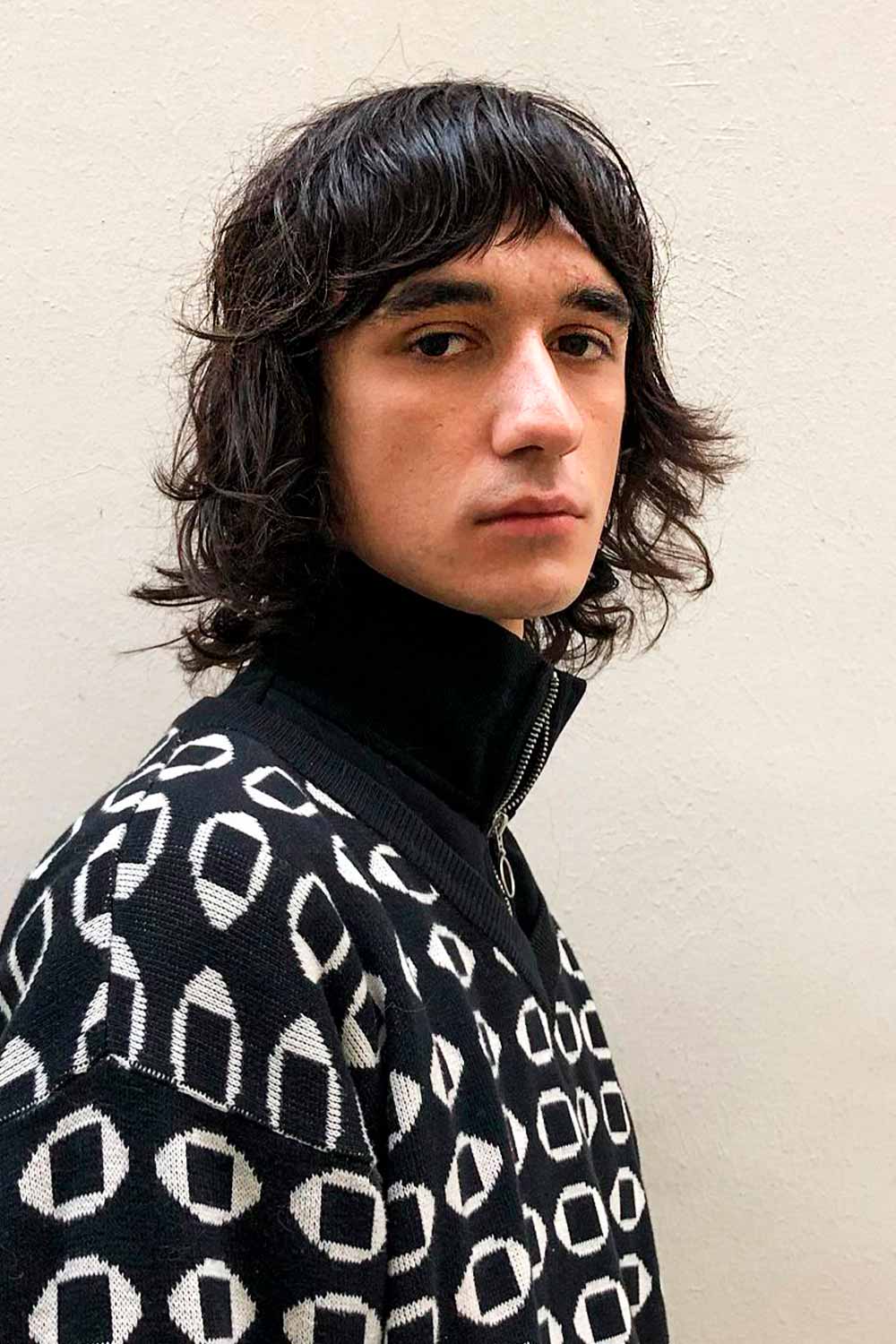 /
Male Wolfcut On Wavy Hair
On par with straight and curly wolf cut hair, wavy locks also can be suitable for such a trendy cut. This is also a failproof way to tame them in case you often struggle with an unkempt hair look. A wolf cut gives your strands a defined structure and makes your hair appear tidy and neat.
Source: @coiffeurstory via Instagram
i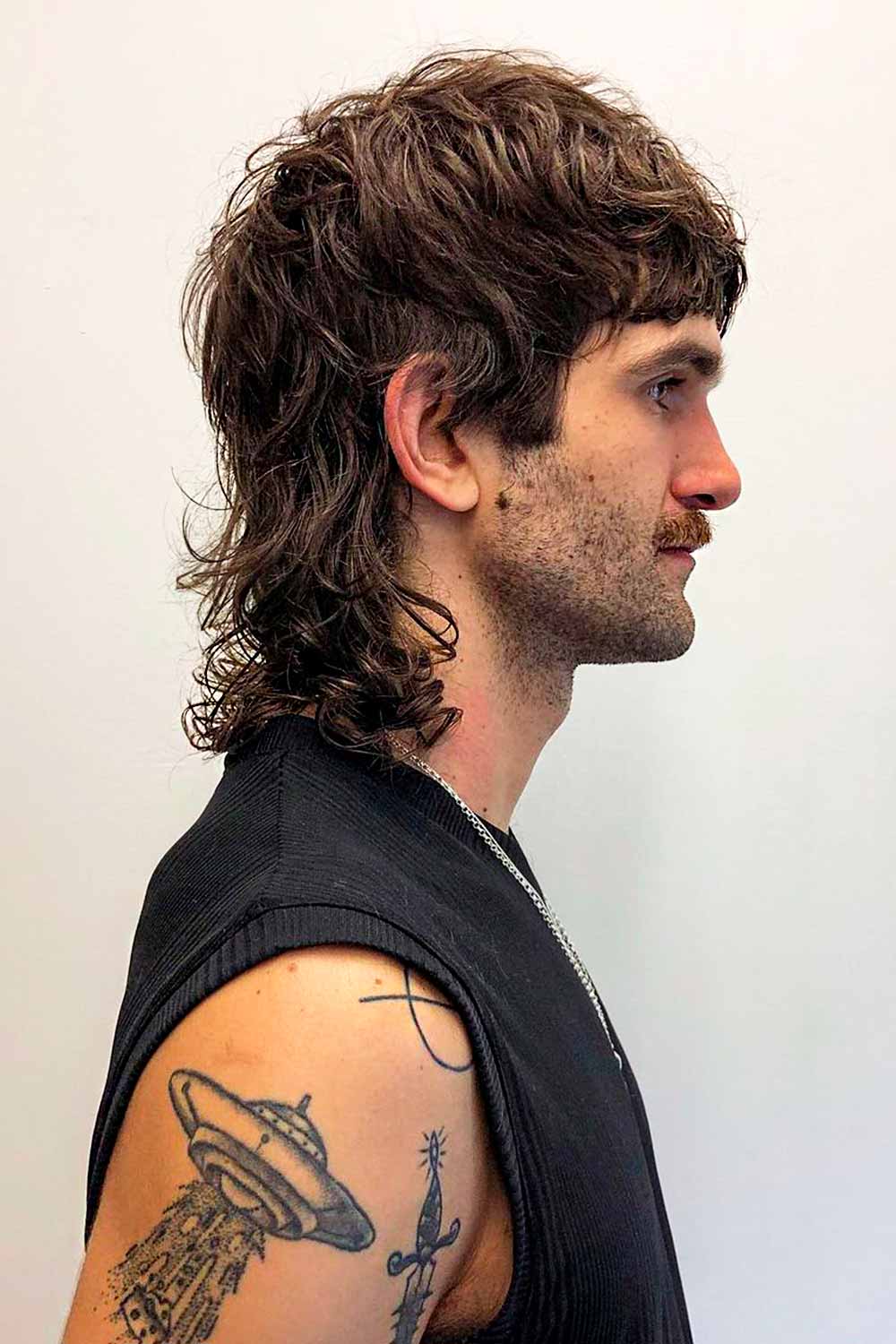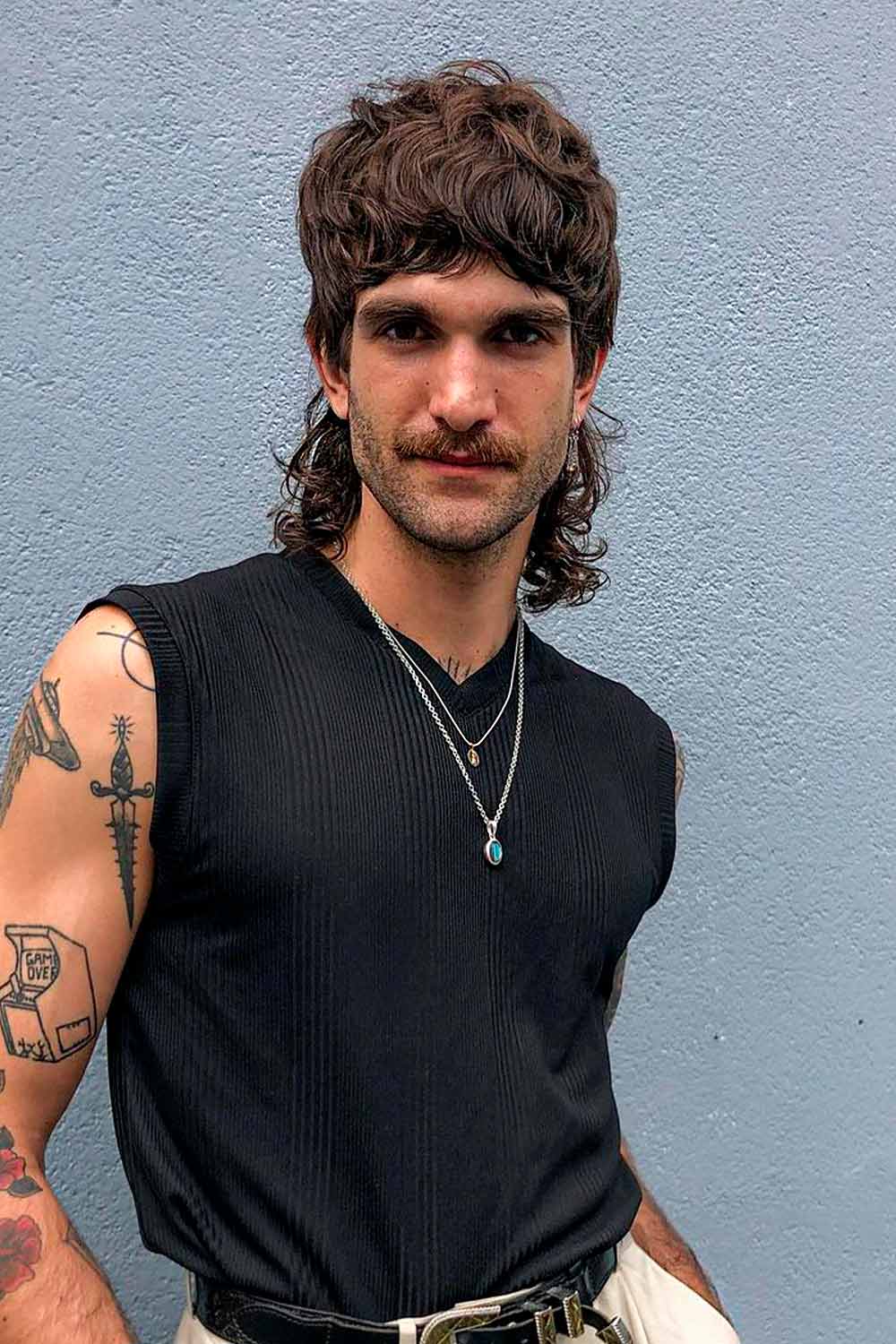 /
Blunt Bang Wolf Cut Men
Although a wispy bang is a more common option for a wolf cut on men, you can also try other types of bangs, such as blunt ones. This combo actually looks very unusual and eye catching, so get ready to be in the spotlight no matter where you go.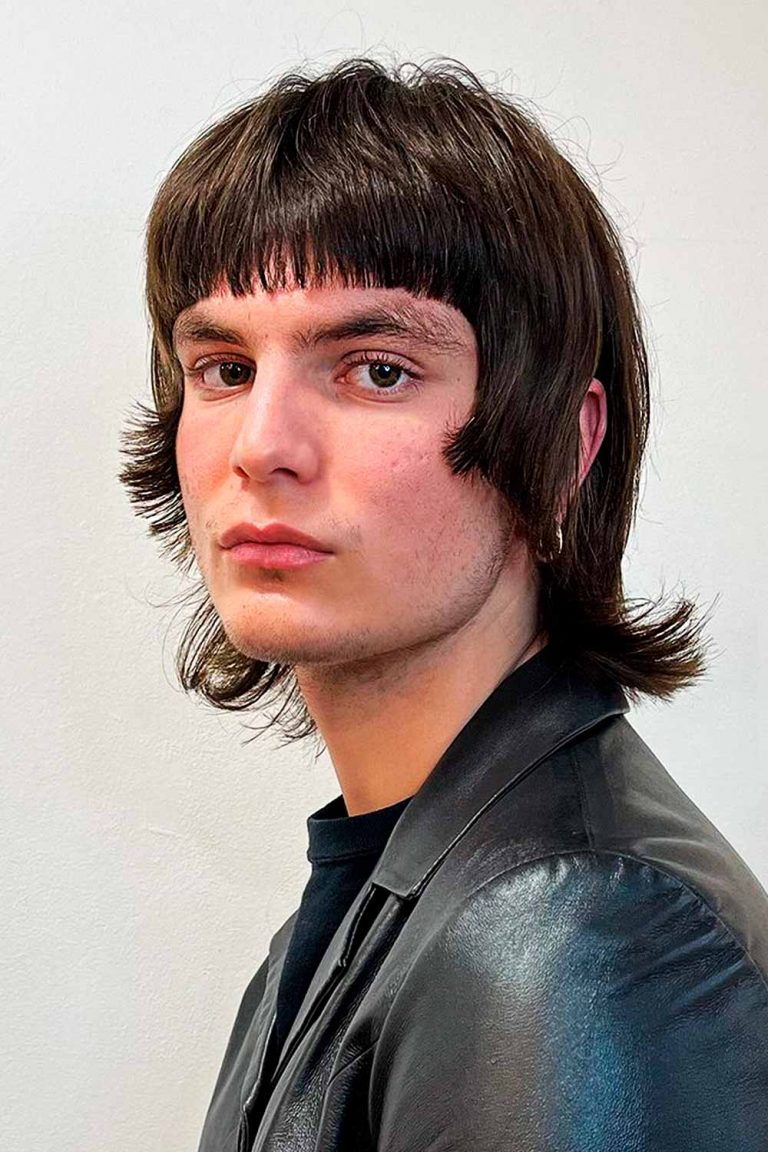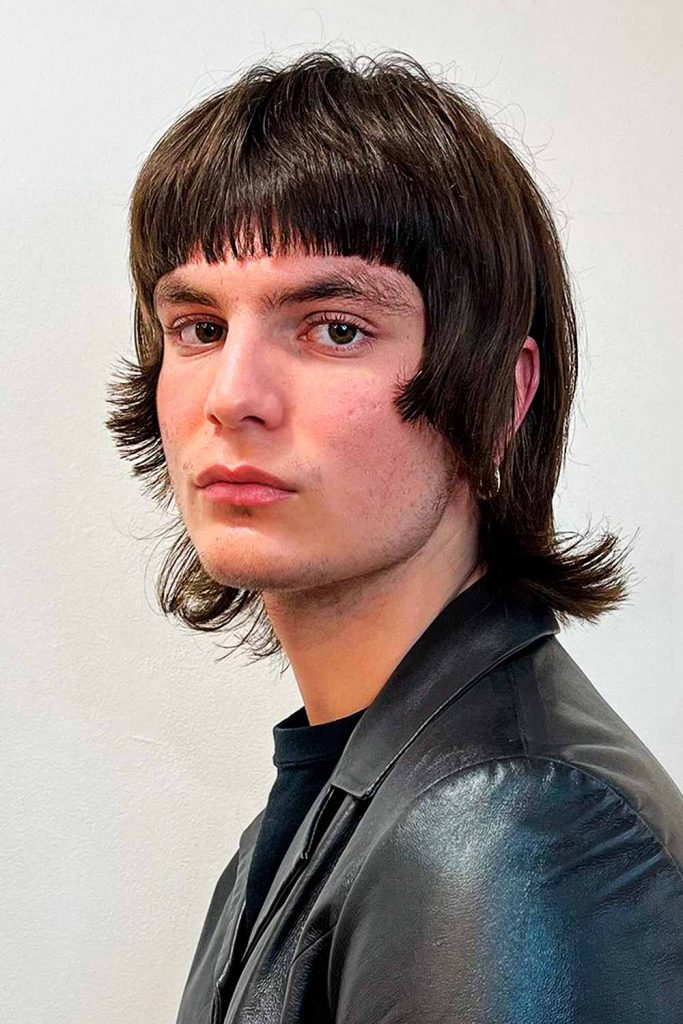 Source: @coiffeurstory via Instagram
Short & Straight Wolf Cut Men
This short and straight wolf haircut is simplicity at its finest. There is no need to go for an overly elaborate haircut to achieve a high impact look. In addition, this haircut can be sported at any event and even at the office, so it is always a good idea.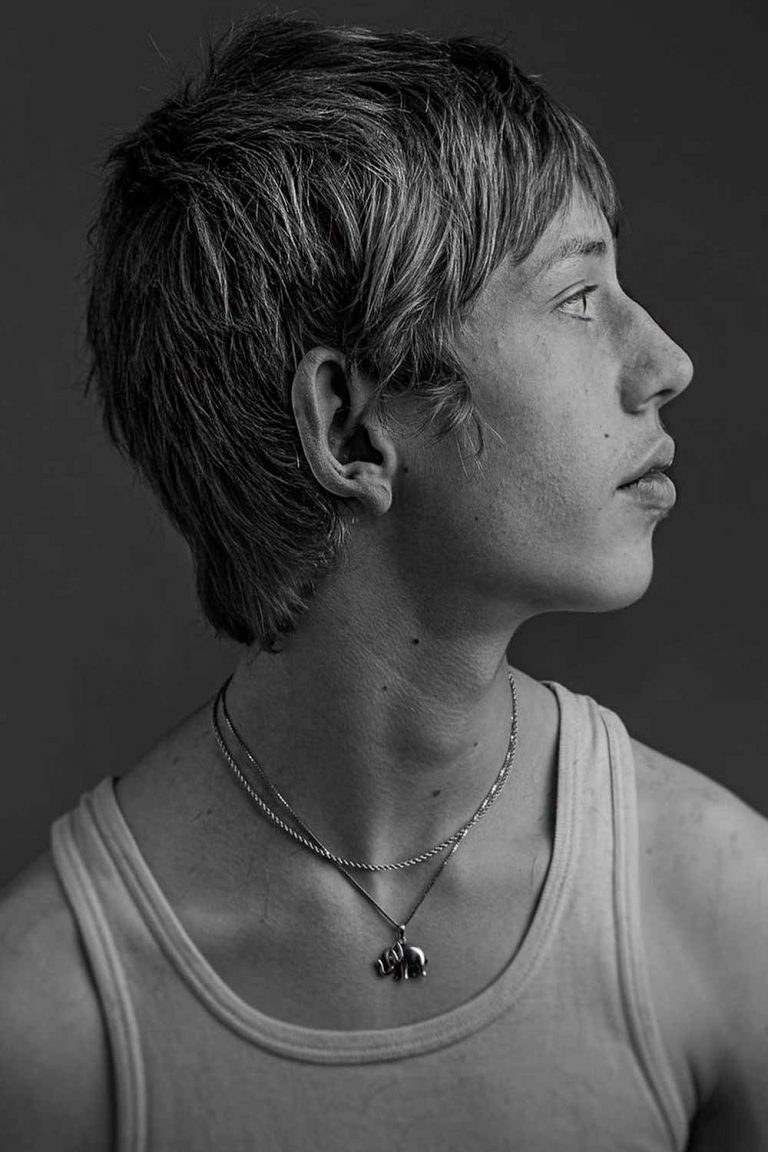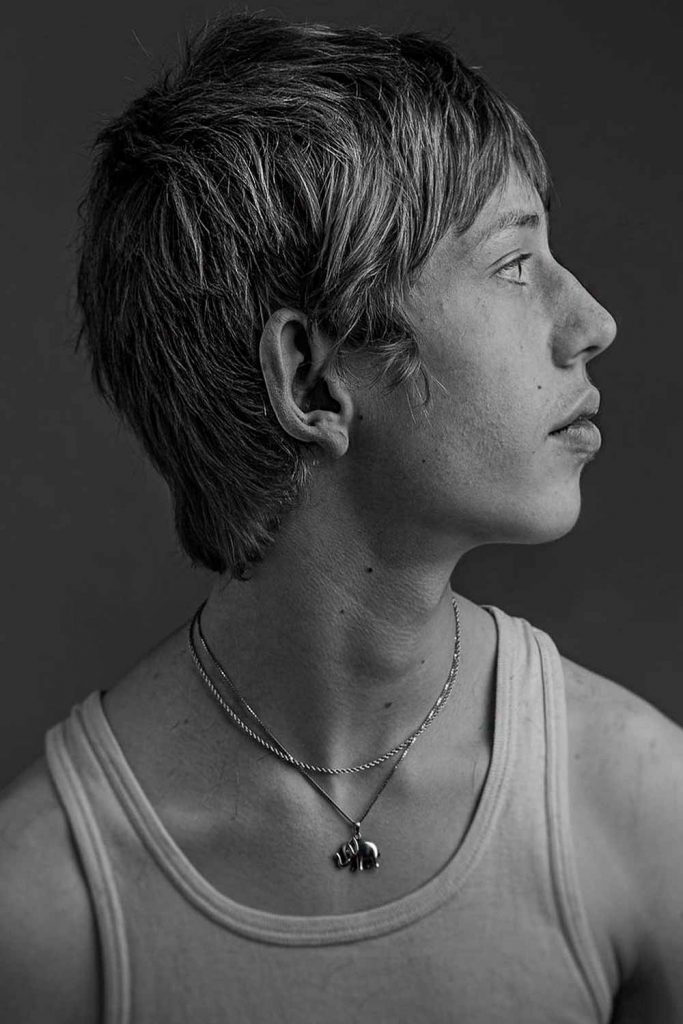 Source: @the_bloody_butcher via Instagram
FAQs: Wolf Cut Men
What is a wolf cut for guys?
A male wolf cut is a mix of a shag haircut and a mullet. It suggests cutting your hair in layers with wispy strands and feathery bangs. The cut is usually middle length, yet there are also short and long variations of the look.
Is wolf cut good for men?
A wolf cut for men works as good as for women. Its main benefit is that it is extremely versatile. You can adjust it to flatter the shape of your face and hair texture.
Is mullet and wolf cut the same?
A wolf.cut is not exactly the same as a mullet. The former is basically a more modern variation of the latter. Its texture is also choppy and the bangs are an inevitable part of the look. However, it is also as wearable and soft as a shag.
How do you ask for a wolf cut for men?
Ideally, your hairstylist should know what the men wolf cut is and how to deliver it. Yet, just in case, tell them that the front and sides should be cut much shorter than the back. It should be texturized and layered to look voluminous and defined.