Choosing gifts for men can be a really daunting task. Some of them already have everything, others are impossible to please. There is also the third type, who would be happy to receive just anything from you. Yet, you do not want to buy them unnecessary trivia. To help you make the right choice, we have prepared this handy guide with the best gift ideas for any occasion.
Birthday Gifts For Men
If you are wondering, how can I surprise my husband on his birthday, then we have a couple of good suggestions for you. Depending on the desired impression you want your birthday presents to make on your hubby, you can go for funny and creative or sweet and romantic birthday gifts for him. However, if you are pondering, what should I buy my brother for his birthday, then stick to something that will summarize your warm and friendly feelings about him. One way or another, make sure that these birthday gifts are unique and personalized. To give you some cool birthday gift ideas for your husband, brother or any other man in your life, here are our best picks.
Cocktail Shaker Home Bar Set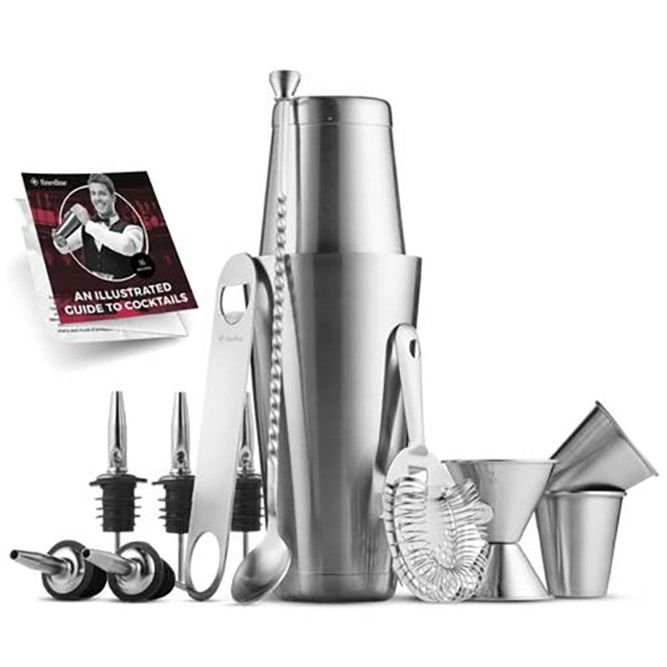 Courtesy of brand
BUY on Amazon
This home bar set is one of those cool gifts for guys who like to throw cocktail parties at their place. It contains 14 pieces made of stainless steel, namely a cocktail shaker, shot glasses, six pour spouts, a flat bottle opener, a strainer, and a double bar jigger, to host the best soiree ever.
ChefSteps Joule Sous Vide Device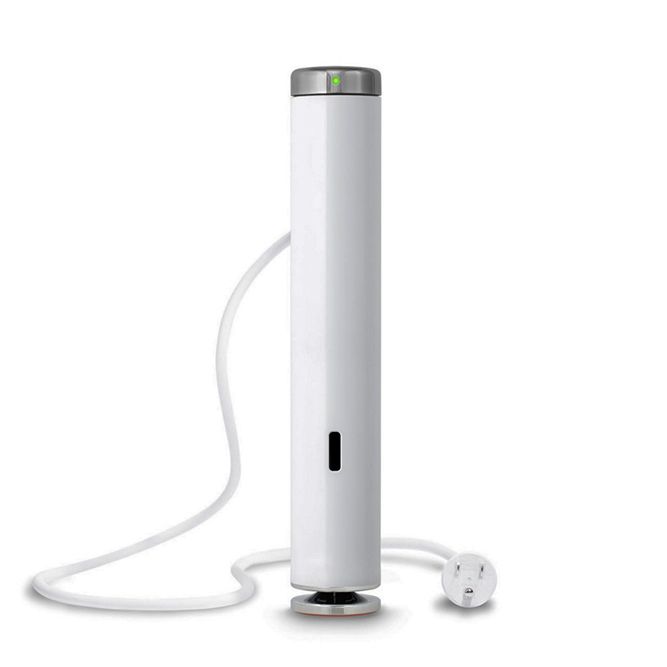 Courtesy of brand
BUY on Amazon
Does your hubby like to help you with dinner? Or maybe he prefers to cook it himself? Either way, he will highly appreciate this Joule Sous Vide device from ChefSteps, which is not only one of the most high-tech birthday ideas for the husband but also very practical and easy to use.
Leather Wallet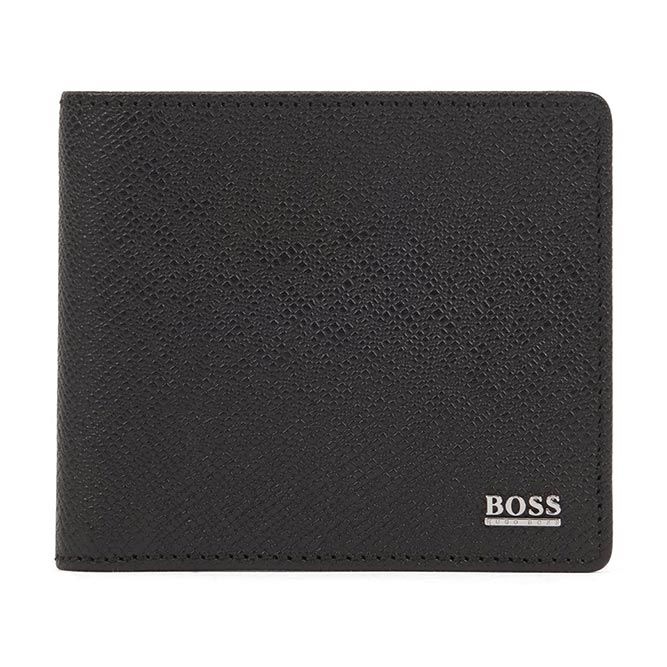 Courtesy of brand
BUY on Amazon
Have you noticed that your bae does not like to take out his wallet much, as it looks rundown? Then it is high time to replace it. He deserves only the best boyfriend's birthday gifts. Thus, buying him a leather wallet from Hugo Boss, which comes with a compact cardholder, is a really great idea and one of the most useful birthday gifts for her boyfriend.
Travel Laptop Backpack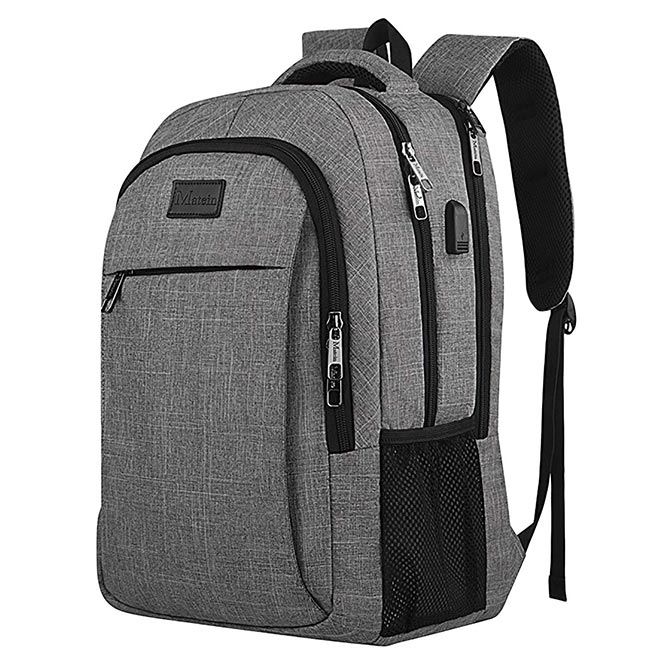 Courtesy of brand
Does your hubby or bae travel for business much? Then he most certainly takes his laptop with him. Hence, nobody but him knows how challenging and inconvenient it could be to carry around a computer while you are on the road. As the best wife or girlfriend, you should definitely get him this travel laptop backpack, which will instantly take all his sorrows away, thus being one of the most thoughtful birthday present ideas for men.
Beard Care Kit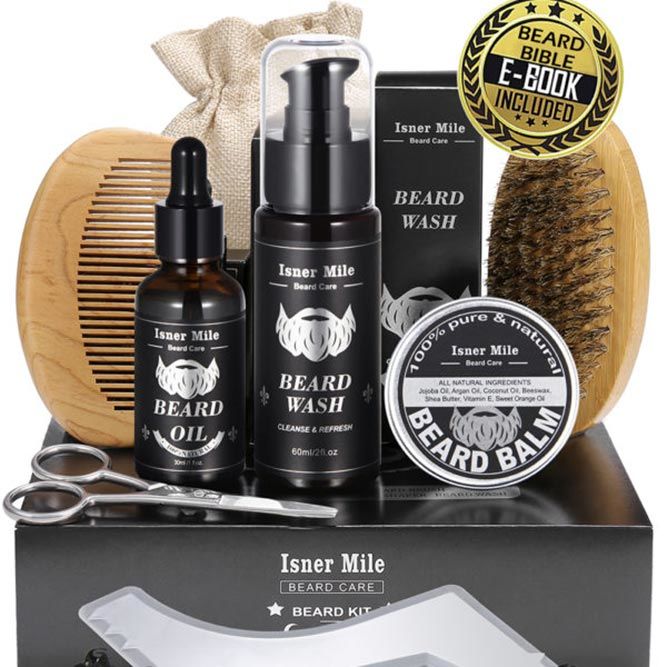 Courtesy of brand
If your significant other is one of those bearded guys who spend a ton of time grooming his facial hair, then we have good news for you. This beard care gentleman's box from Isner Mile contains everything what boys want: a beard shampoo, a beard conditioner oil, a beard styling balm, a beard brush with wild boar bristles, a fine-tooth comb, a pair of scissors made of stainless steel, a storage bag, a Beard Bible e-book, and even Christmas ornaments to adorn his facial hairstyle. Isn't it one of the best birthday gifts for men with a beard?
Anniversary Gifts For Him
You always give much thought to anniversary gifts for him, don't you? However, to help you save some time on generating gift ideas for men to get for an anniversary, we have gathered the most amazing of them below.
9 Person Instant Cabin Tent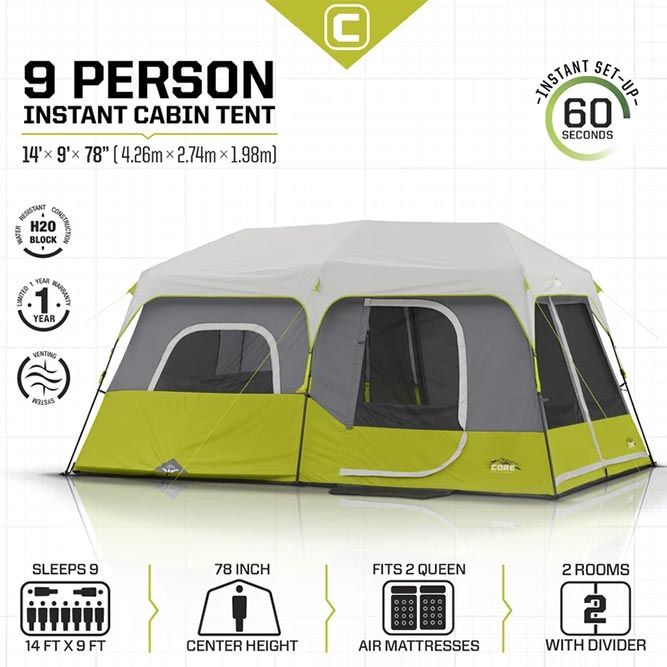 Courtesy of brand
The best gifts for him will take into account his hobbies and interests. So, if your boyfriend or husband likes camping, even if it is in your backyard, then it is worth getting him this instant cabin tent, which can accommodate up to nine people.
Acqua Di Giò By Giorgio Armani
Courtesy of brand
Classic anniversary gift ideas for him will never lose their relevance. Acqua Di Gio by Giorgio Armani has fair chances to become his signature scent, being a perfectly balanced composition of fresh aquatic, energizing citrusy and warm spicy notes.
Watches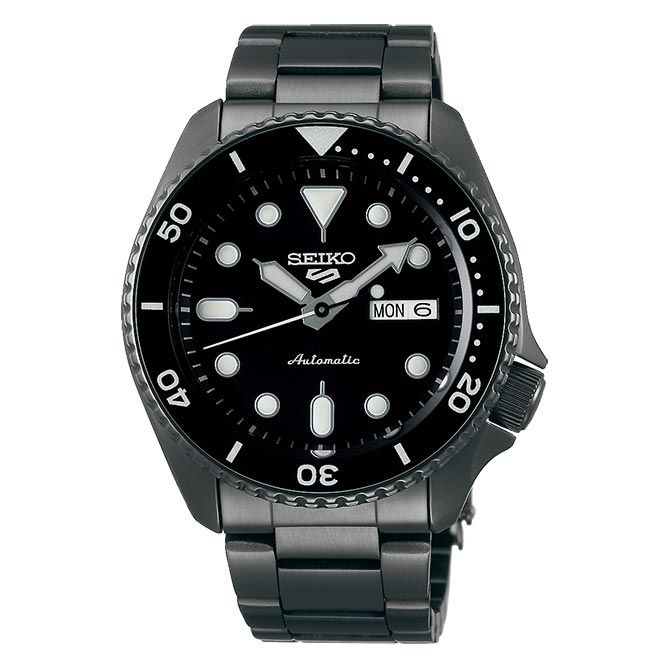 Courtesy of brand
He might already have a dozen of them, but this does not make a watch less valuable gift for men on your anniversary. This automatic men's watch from Seiko with a black dial and a gunmetal grey bracelet made of stainless steel is among those unique gifts for men that are both stylish and functional.
Mavic Mini
Courtesy of brand
You can hardly surprise anybody today with a quadcopter. However, if your hubby does not have one yet, then it will become one of the best gift ideas for the husband, as it is cool and entertaining. Besides, a 2.7K camera that this DJI Mavic Mini drone has, will show both of you the world from a different angle.
Men's Flannel Pajama Set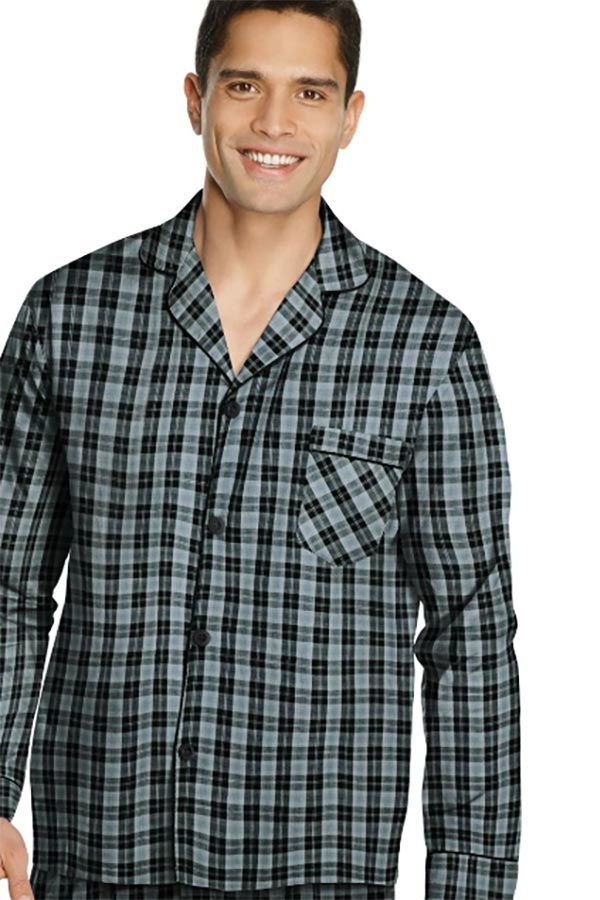 Courtesy of brand
When it comes to the best gifts for men, it is impossible to give too much care or affection. Show off your warmest feelings through a really thoughtful present, such as this men's flannel pajama set, which will keep him warm and comfy no matter what.
Retirement Gifts For Men
What a retirement party is it without presents? We do not know either. To fill in the celebration with positive vibes only, check out these creative and mindful ideas for retirement gifts for men.
Cooling Pint Glasses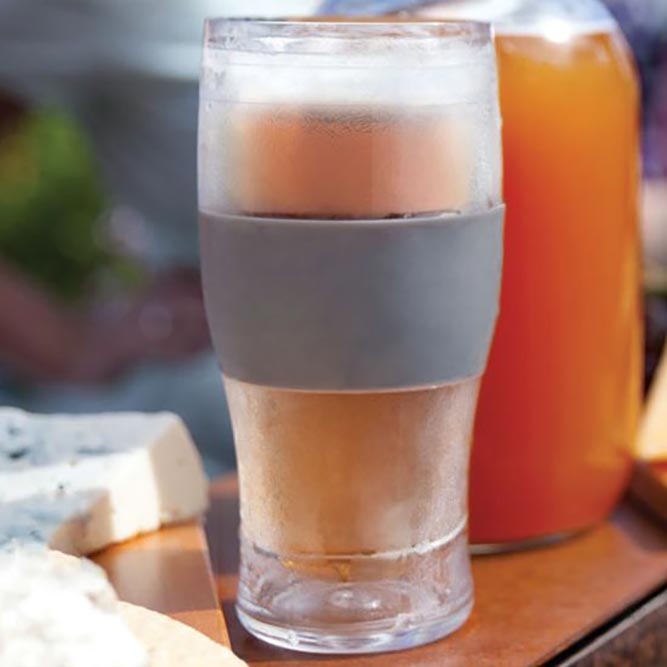 Courtesy of brand
A set of cooling pint glasses is one of those Amazon gifts that every old man would highly appreciate. They not only will keep his favorite drink cool and refreshing but will also allow him to invite a friend for a beer.
Charge 3 Activity Tracker Watch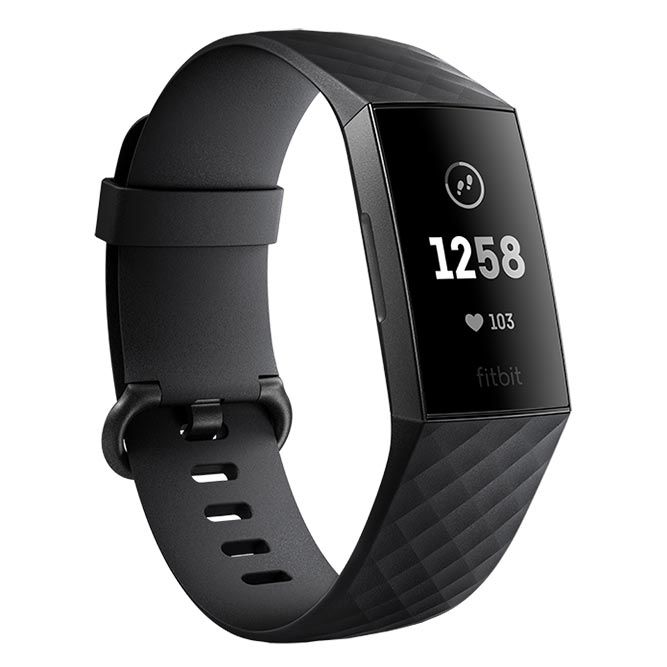 Courtesy of brand
Retirement is a great time to start to finally focus on your health. Thus, to encourage your old man to keep track of his calorie burn, sleep and heart rate, get him this Charge 3 Activity Tracker Watch, which is on our list of top men gifts.
Leather Gloves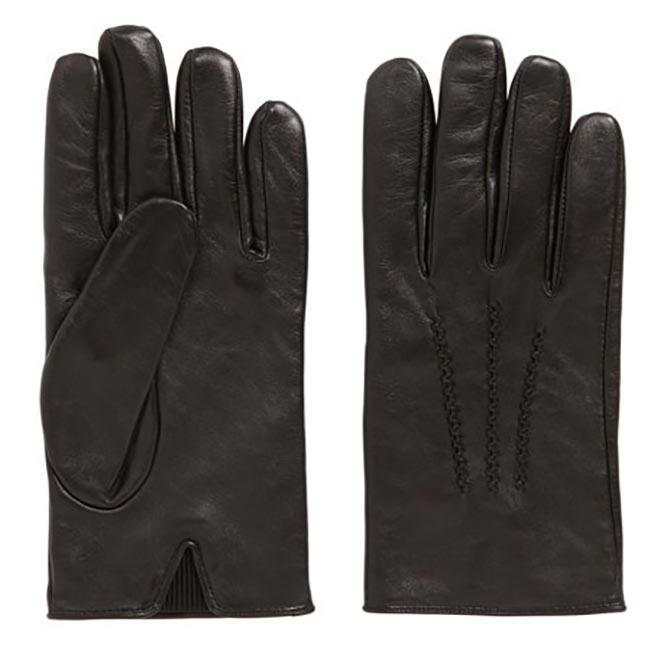 Courtesy of brand
If you are not a fan of uncommon gifts, then choose something classic yet essential, such as a pair of leather gloves. Not only will they keep his hands warm but will also be a stylish accompaniment to his outfit.
Pendleton Roll-Up Blanket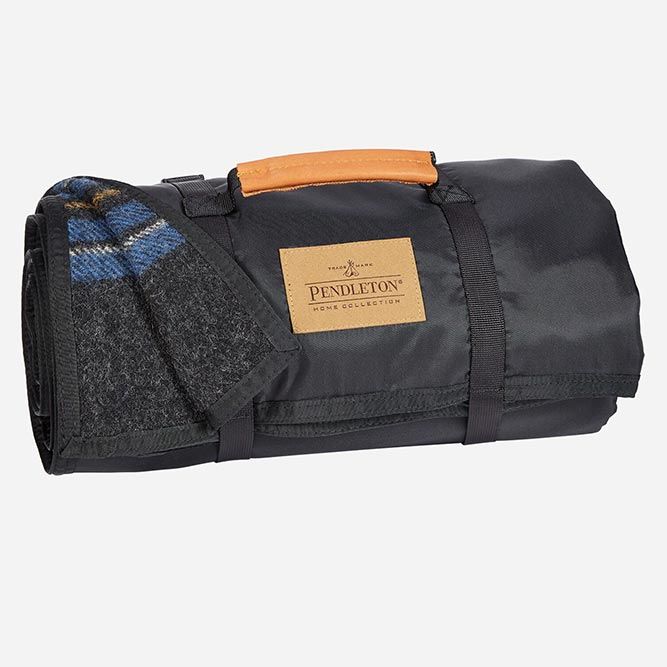 Courtesy of brand
With this roll-up blanket from Pendleton, your father or whomever you are buying a present for may not be afraid of chilly nights even if he decides to spend it somewhere outside. It consists of 100% wool on one side and 100% nylon on another side to protect him from rain or dew while keeping warm.
Personalized Whiskey Barrel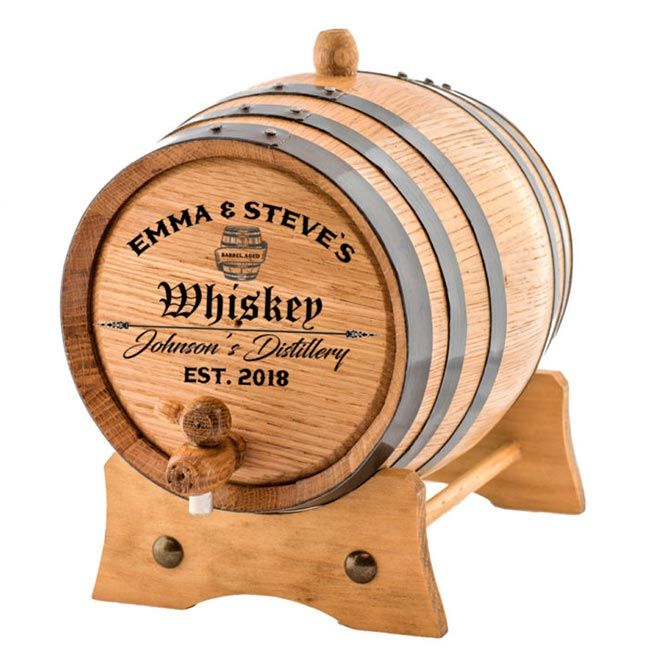 Courtesy of brand
A personalized old man gif is always one of the most successful ideas. So, if you order him a barrel of whiskey that is custom engraved, he will certainly be pleased with it.
Gifts For Men Who Have Everything
Does thinking about what to get for a man that has everything give you a headache? Then we have a pill. It only seems that there is nothing to buy for him. There are plenty of unique and unforgettable gifts for men who have everything and we have the most creative of them listed below.
4 Piece Cocktail Kit Set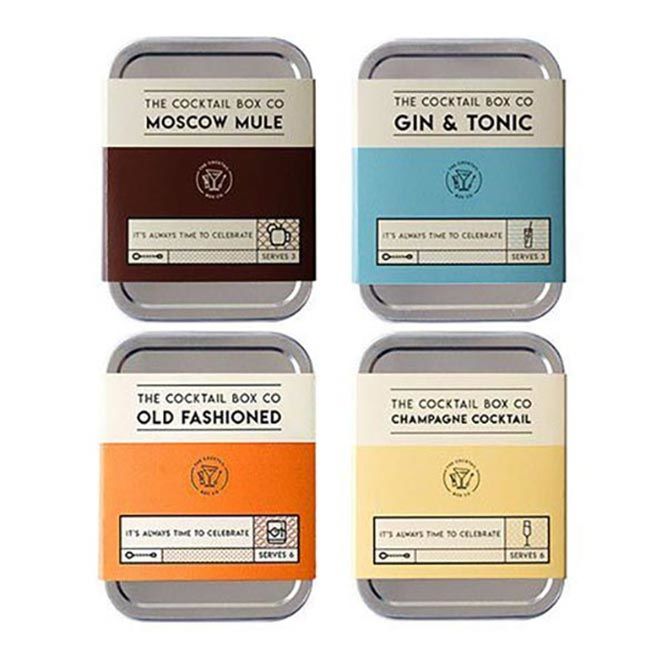 Courtesy of brand
Oftentimes, the best gifts for men who have everything are those that can be used by more than one person. Thus, getting him a cocktail kit set that consists of 4 pieces is truly one of the coolest mens gift ideas.
Officer Love Costume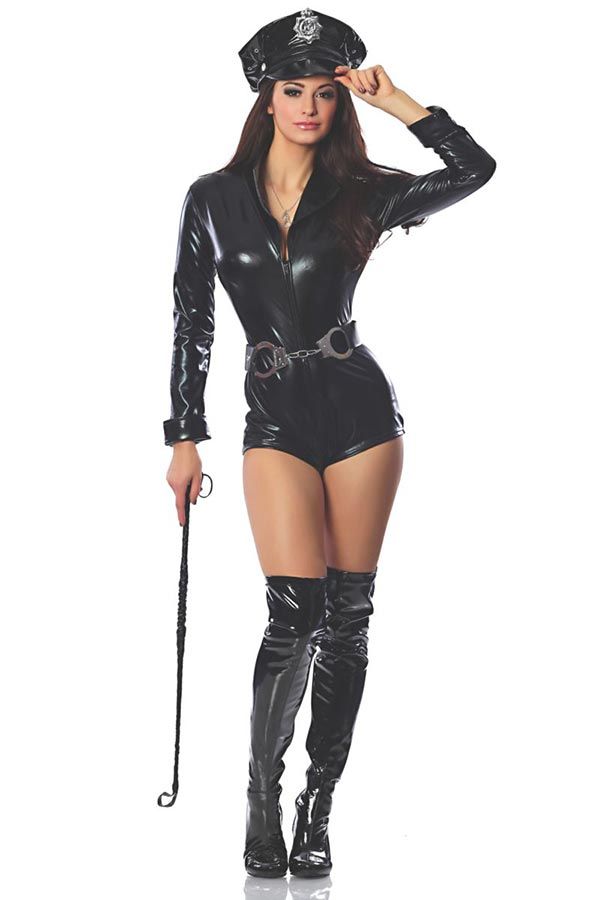 Courtesy of brand
When looking for gifts for the man who has everything, consider something that will be useful for both of you. For instance, you can get this hot police officer costume, put it on and then only proceed with the present.
QuietComfort Wireless Headphones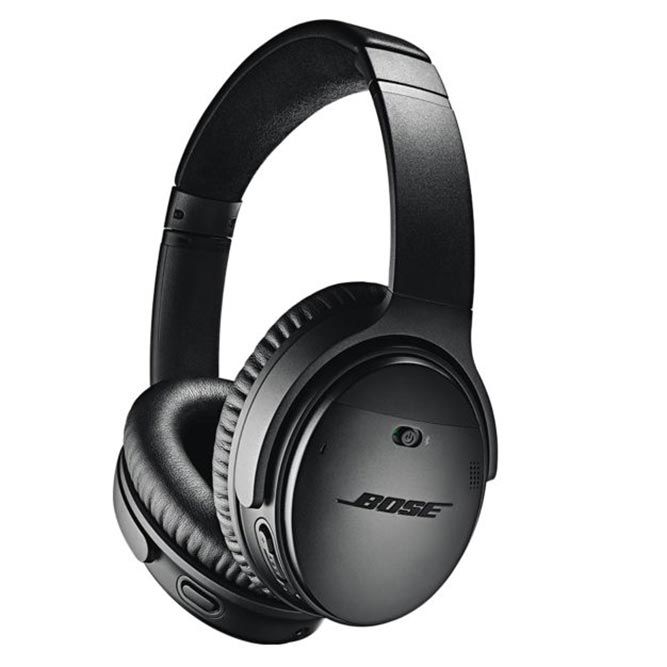 Courtesy of brand
Does he enjoy a high-quality sound of music? Then these noise-canceling headphones from Bose are right what you need. Being considered one of the best wireless headphones for the premium quality of the sound and comfortable fit, they automatically get in our list of the best gift ideas for your boyfriend.
Cannabis Candle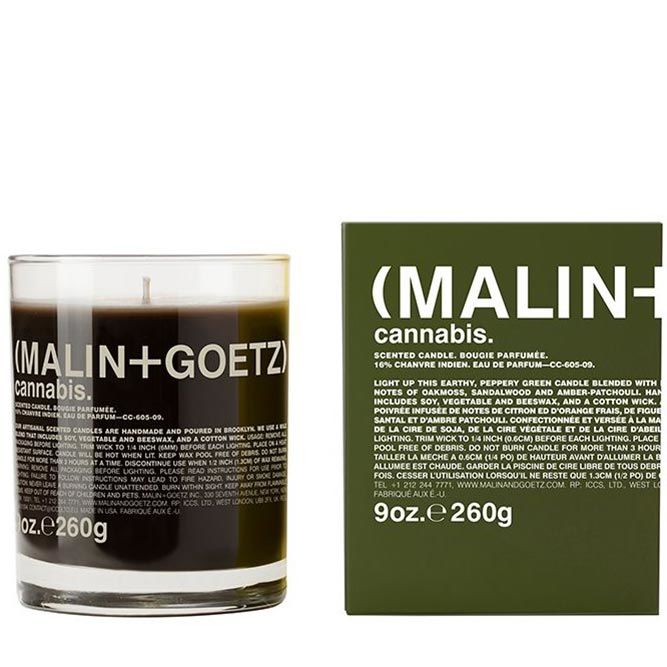 Courtesy of brand
It is commonly believed that men do not like aromatic candles. Whether it is true or not, this one he will certainly appreciate. This 9oz candle from Malin and Goetz will fill his apartment with a seductive and sexy scent of cannabis. Also, its burn time is as much as 60 hours, which is hellof aromatherapy.
Bamboo Folio Smartpad Notebook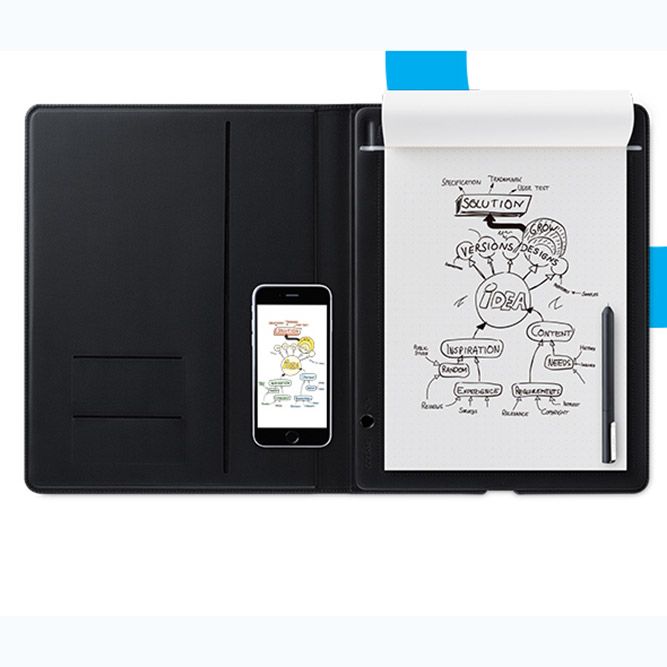 Courtesy of brand
Yes, notebooks are not considered to be unique gifts. However, they are extremely useful and practical, which is most often greatly appreciated. Besides, this cool Bamboo Folio Smartpad Digital Notebook from Wacom will not only keep all of his creative ideas but also convert them from handwritten records to text with the ability to be exported as DOC format.
Christmas Gift Ideas For Men
Choosing a Christmas present for a man can become a nightmare for many women, especially when a guy either has everything or does not want anything. So, what is the best gift for a man in that case? No worries, to back you up, we prepared the list of the most requested Christmas gifts for him.
Beard Trimmer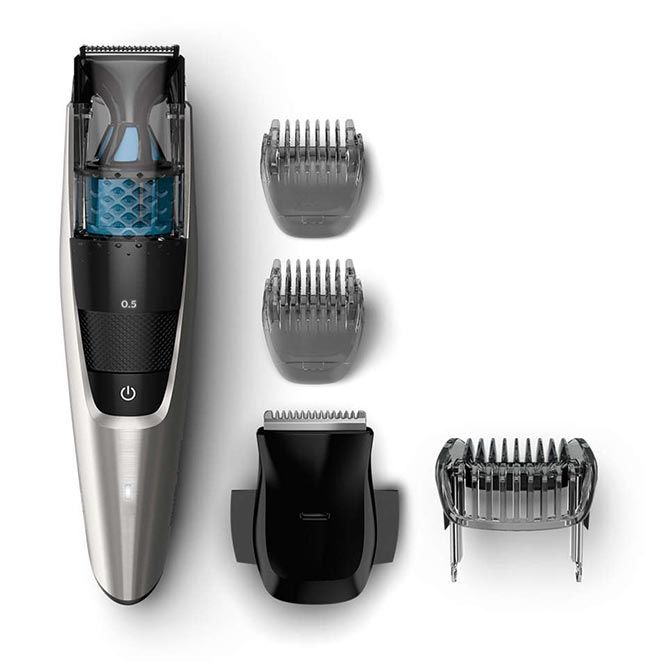 Courtesy of brand
Even if your boyfriend or husband does not rock a beard (yet), a beard trimmer can still become an awesome Christmas gift. The thing is that the trimmer heads have altering lengths, so he will be able to trim his facial hair as short as he wants.
Satin Bandeau With Lace String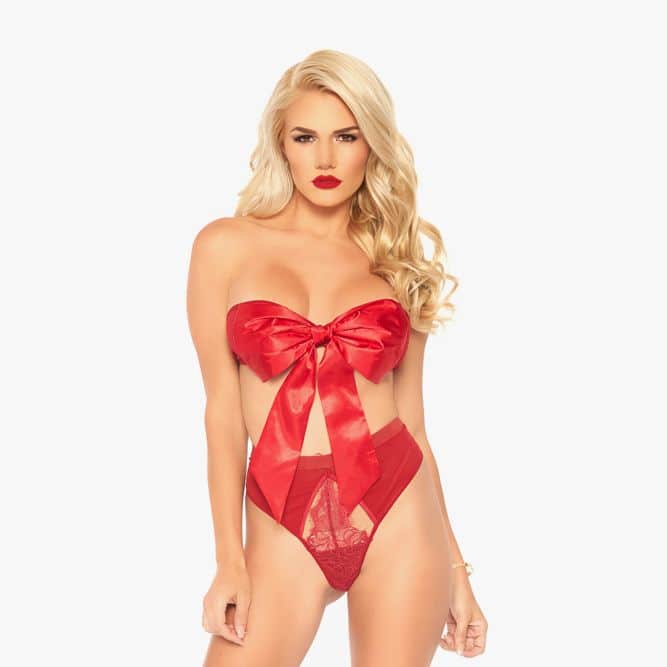 Courtesy of brand
Okay, this may be the present not directly for him, it is more for both of you. But we are pretty sure that he will love it. When he sees you flaunting this satin bandeau with lace string around the house, he will admit that it has been one of the best Christmas gift ideas for him.
Marvel Thor Hammer Tool Set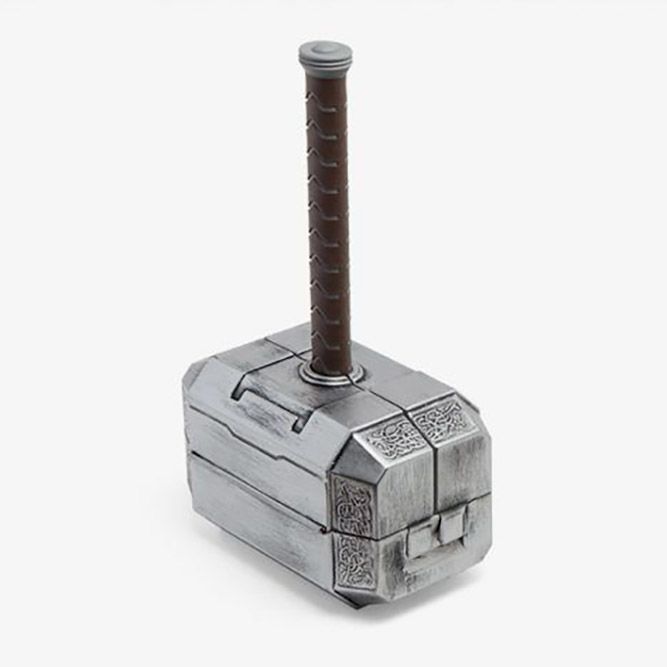 Courtesy of brand
What man would not want to find the Thor Hammer among his Christmas presents? We can barely find one. This symbol of men's power and strength has a trick though. Inside of it, you can find a bunch of tools that any handyman should have at home.
Vintage Leather Messenger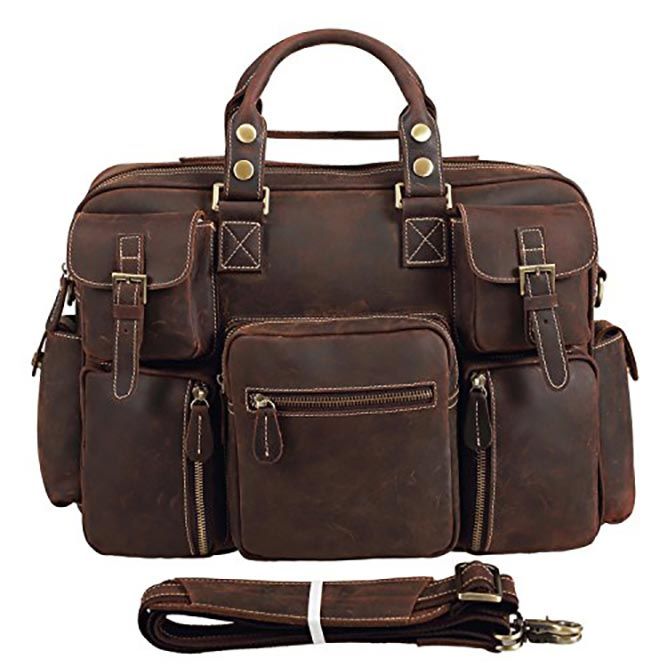 Courtesy of brand
If your man is fashion-savvy, then getting him this vintage leather messenger is one of the best Christmas gift ideas. With its retro flair, it will become a tasteful complement to his stylish outfit.
Electric Grill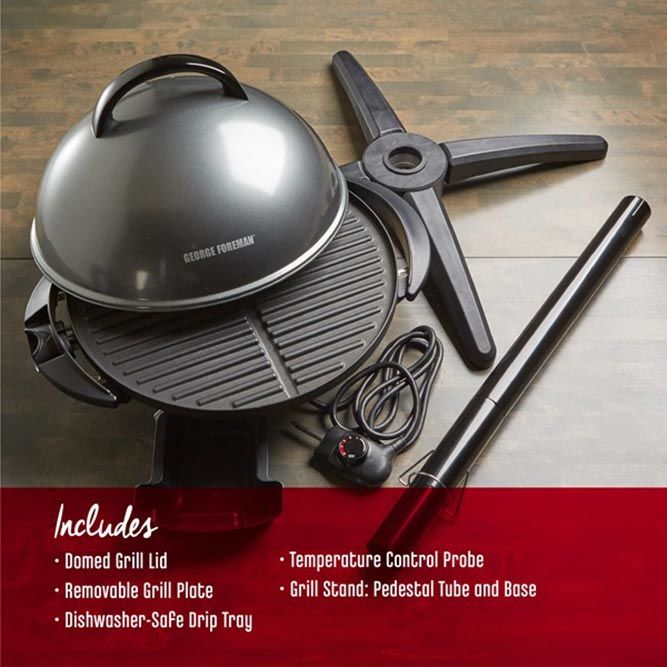 Courtesy of brand
If gathering people around sizzling meat and veggies is your husband's or boyfriend's favorite pastime, then he will be more than happy to receive this electric grill as one of his Christmas gifts. Not only will your significant other like this present though. The grill that does not require charcoal or propane to hit is among the most desired Christmas gifts for dad too.
Tech Gifts For Men (Valentines Day Gifts For Him, Wedding Gifts And Other Events Presents)
No matter what kind of holiday gifts you are looking for, a tech one will be most likely highly admired by any man. After all, you want him to keep up with the latest updates in the world of technology, don't you?
Elago 3-in-1 Charging Hub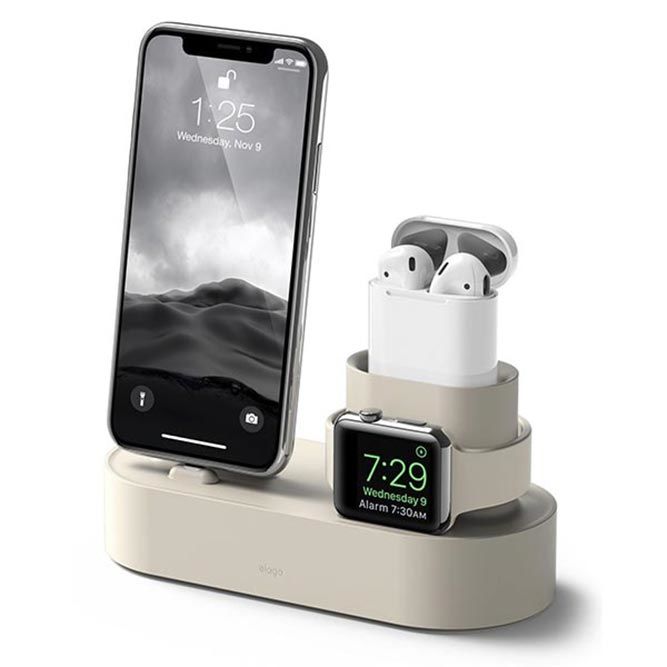 Courtesy of brand
Bet your man has a myriad of gadgets that require regular charging, such as an iPhone, AirPods or an Apple Watch. So that he does not have to look for an outlet all around his place, get him this charging station from Elago, which is regarded as one of the best tech gifts for men.
Apple AirPods Pro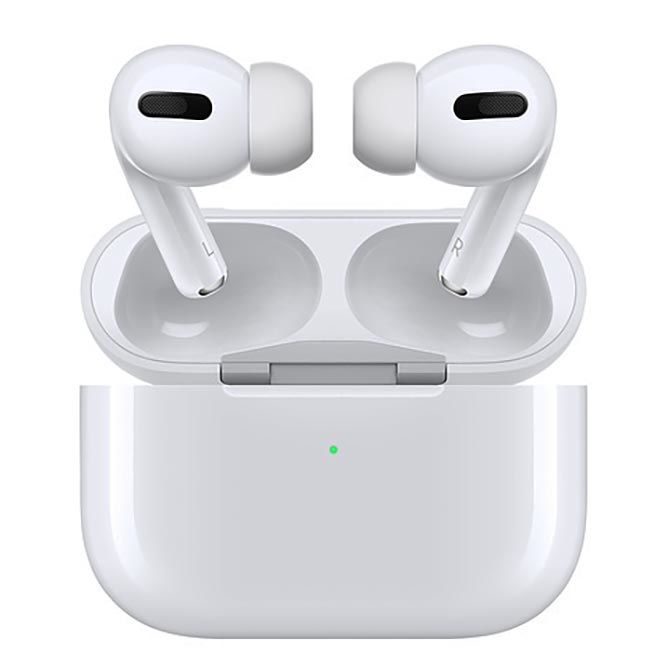 Courtesy of brand
Even if he already has a previous version of Apple AirPods, you can never go wrong with the new generation. Apple AirPods Pro have a number of advantages compared to Apple AirPods 2 as well as any other wireless earbuds. Cancellation of active noise, silicone tips that have a tapered shape and three sizes to fit everybody, resistance to water and sweat make AirPods Pro one of those cool gifts for cool guys.
Projector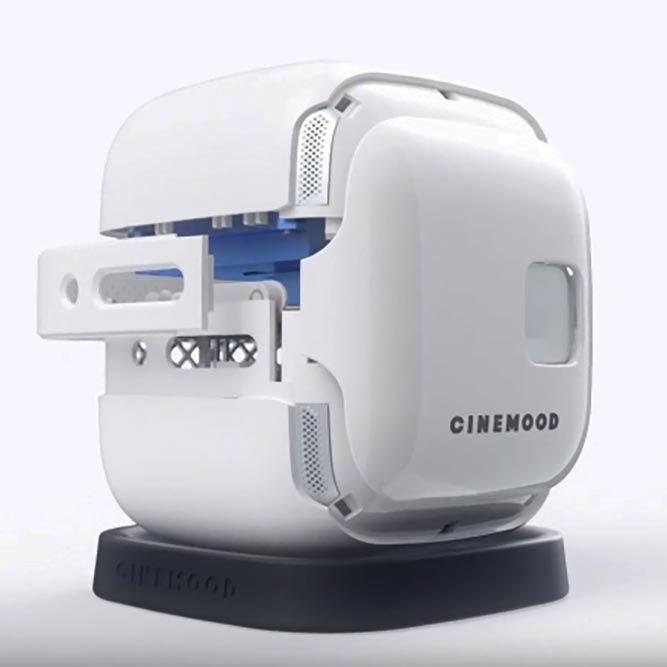 Courtesy of brand
With this pocket-sized projector, your man will be able to create a movie theater wherever he wants, as it does not require connection to an outlet or a computer. Even a kid will be able to figure out how this staple of the best boyfriend gifts works, so your SO will handle it with ease too.
Virtual Reality Headset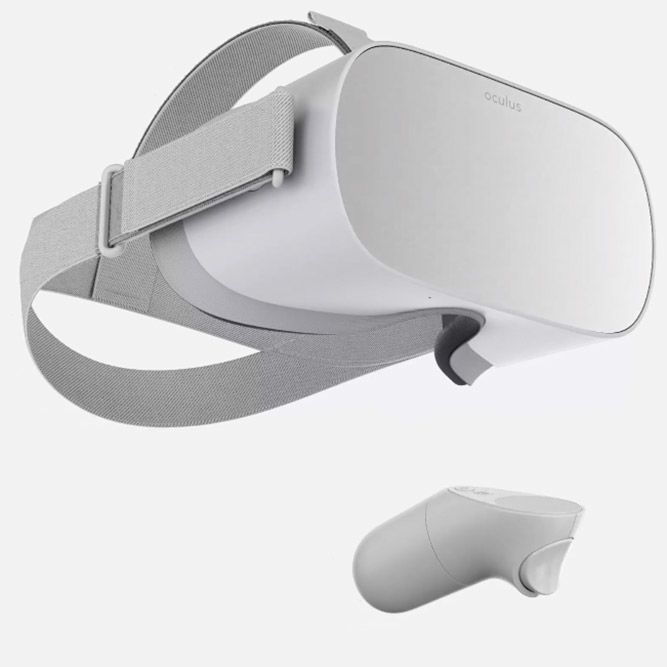 Courtesy of brand
The best gifts for men are those that he can share or at least brag about to his friends. The virtual reality headset will surely allow him to do both. Fully customizable, this gadget will show them the virtual world at its best.
Portable Speaker System
Courtesy of brand
Portable speaker systems are really popular boyfriend gift ideas for good reason. So, if your bae still doesn't have it, it is time you fix that out. This Portable Wireless Bluetooth Speaker from Sony is a real godsend, as it can easily create a party ambiance not only with its high-quality sound but also with strobe lights and flashing lines that go around the perimeter.
There are many unique and creative gifts for men that will tell him about your feelings without any words. No matter who that lucky person that you are looking a present for is, your boyfriend, husband, father or brother, you can rest assured that they will be happy to receive it. Hopefully, our guide has given you plenty of ideas.