A rat tail hair is one of those timeless hairstyles that you either love or hate, but you can never feel indifferent toward it. Although it has been out for some time, this year it is in again. Long and short, braided or twisted, there is a style to match any taste and hair type. Check out our guide for more details on the look and some inspirational ideas for wearing it.
What Is A Rat Tail Hairstyle?
If you are not sure what a rat tail hair style is, then we will give you a quick insight. This is a kind of men's hairstyles where you trim the hair all over your head short while leaving a long narrow strip of hair in the back. It is a close relative of another popular 90s haircut, a mullet. The main difference is that the rat tail haircut features only a strand of hair at your back, whereas the muller haircut implies having all the hair along the hairline long.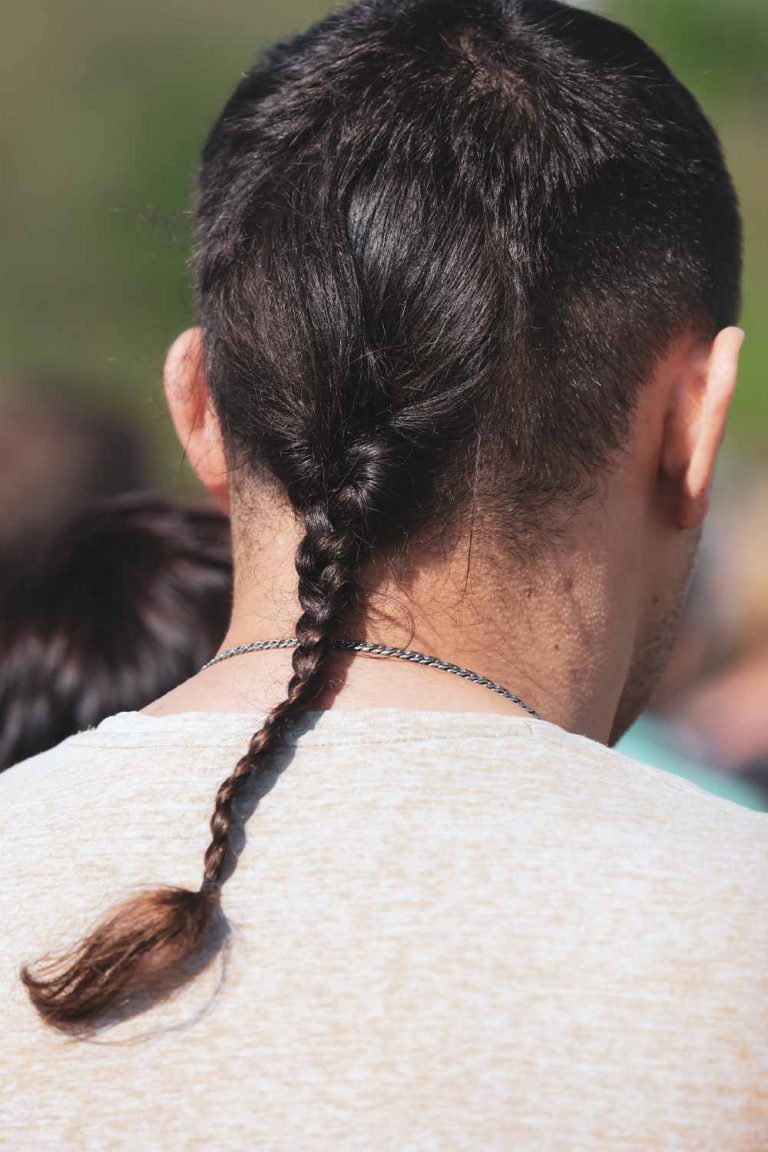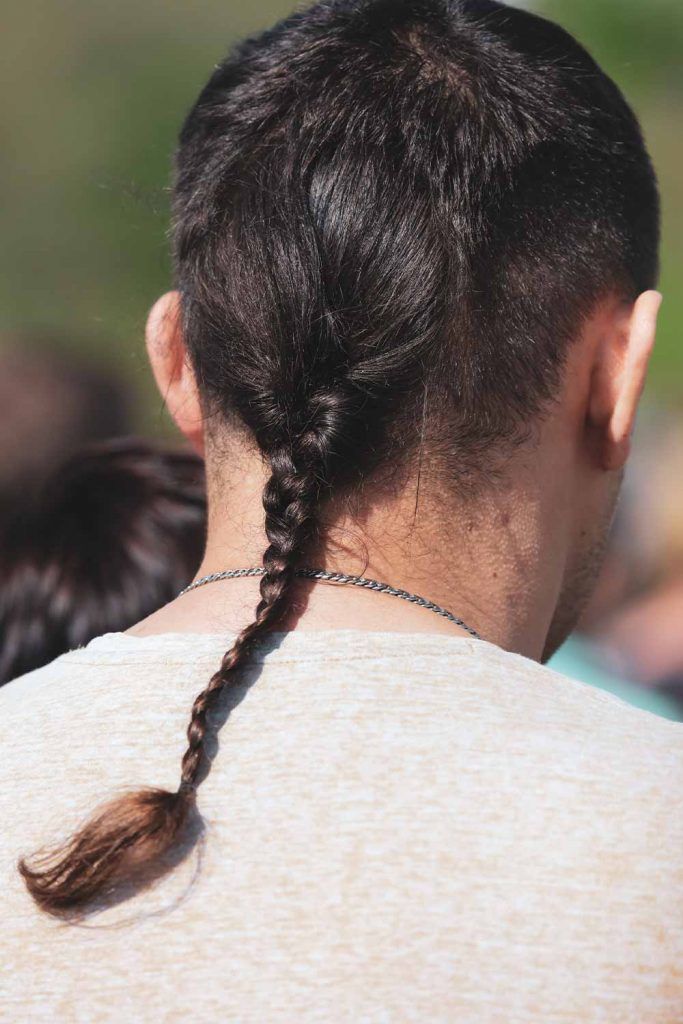 How To Cut A Rat Tail Haircut?
A surefire way to achieve a rattail haircut is to allow your mane to grow long and then get someone to cut your hair so that it is short all over except for one relatively thin strand that is going to be the basis for your rats tail. One of its biggest advantages is that it is pretty versatile. You can pair it with a fade haircut, undercut, Mohawk, crew cut and many other popular mens haircuts.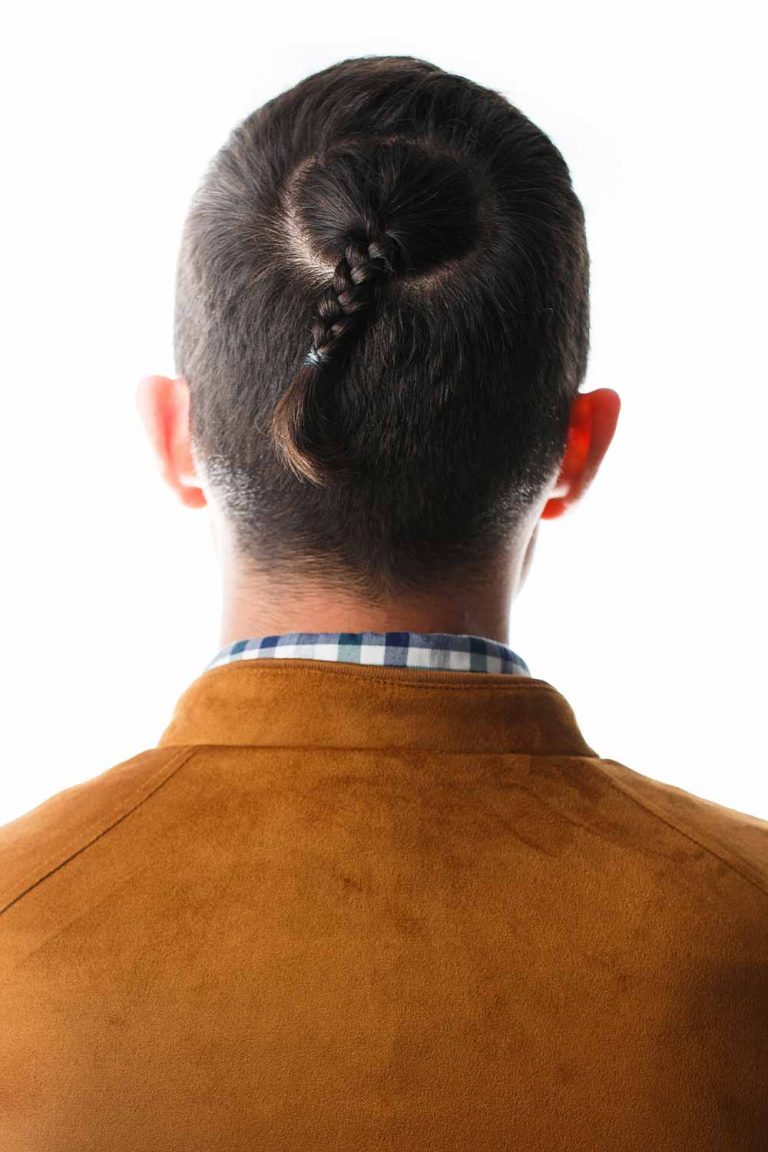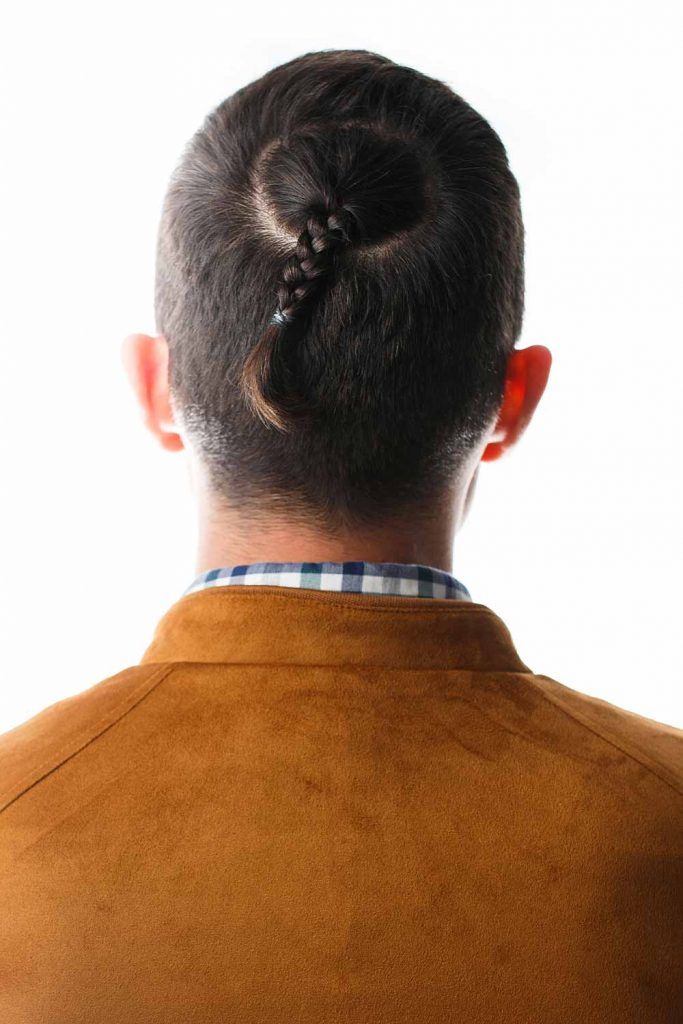 How To Style Rat Tail Hair
There are many ways to pull off a rat tail hairstyle, from simple and low key to intricate and elaborate. Below, we have gathered the ones that you will definitely want to give a go.
Yellow Design
Rat tails are very eye catching themselves. Though, you can give them even more prominence by dyeing your hair in a bright color, such as yellow, for example. Adding a hair design to it creates an even more impactful look.
View this post on Instagram
Curly & Braided
One of the best things about a rat tail hairstyle is that it works for any hair type. So, if you have naturally curly locks, you should leave more hair on top to show off your intricate hair texture and complement it with rat tail braids for men.
View this post on Instagram
Short Rat Tail
Even if you do not have enough patience to grow your hair long, it does not mean you cannot nail a rattail hair style. Just leave a lock long enough to look striking against the rest of the hair and you are all set.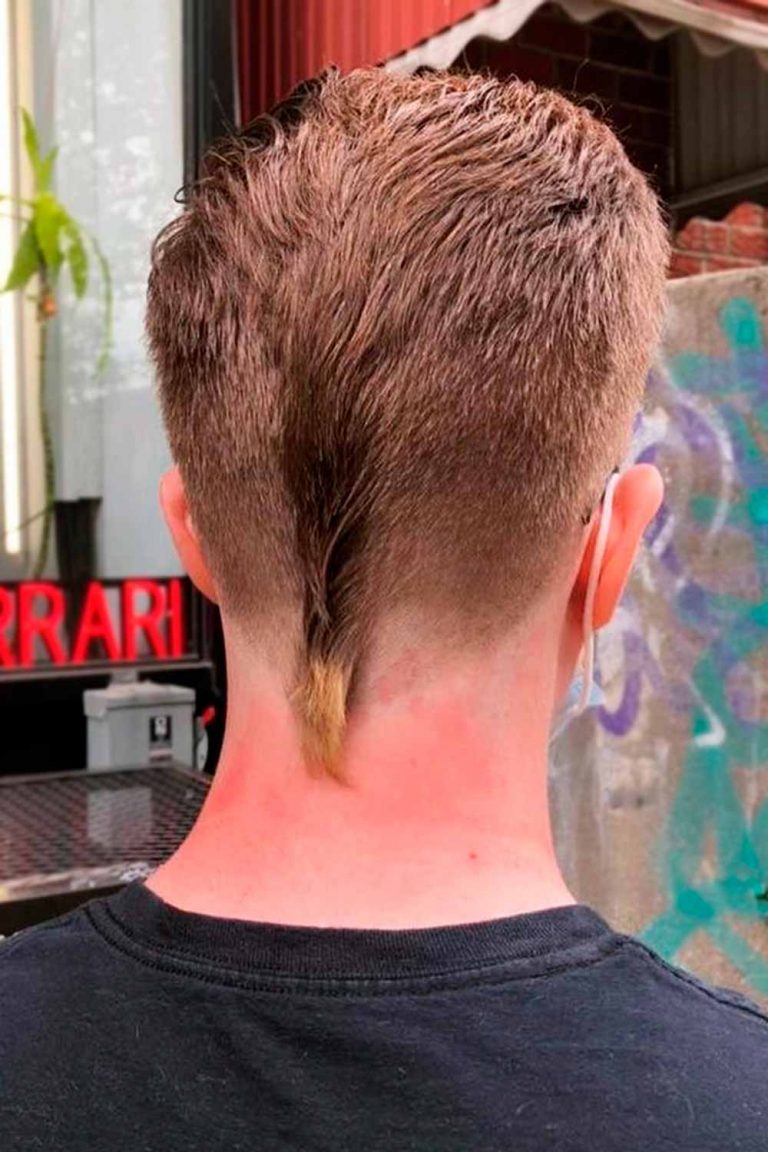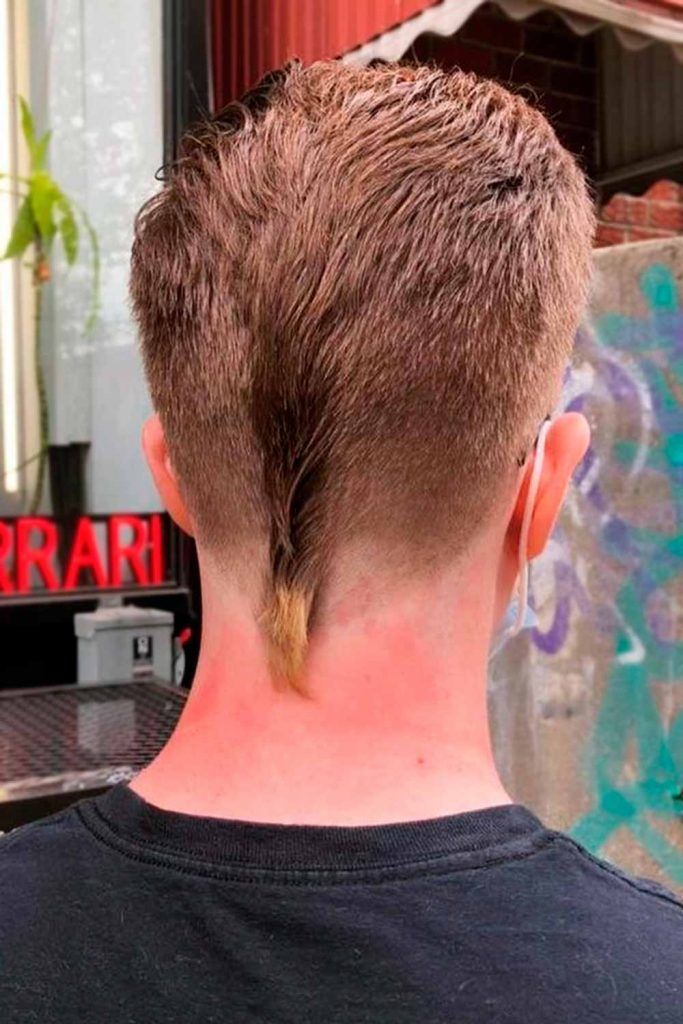 Source: @hairraribarber via Instagram
Long Straight Rat Tail
You may not braid your rat hair tail if you do not want to. The long straight rat tail style looks as awesome as its braided version.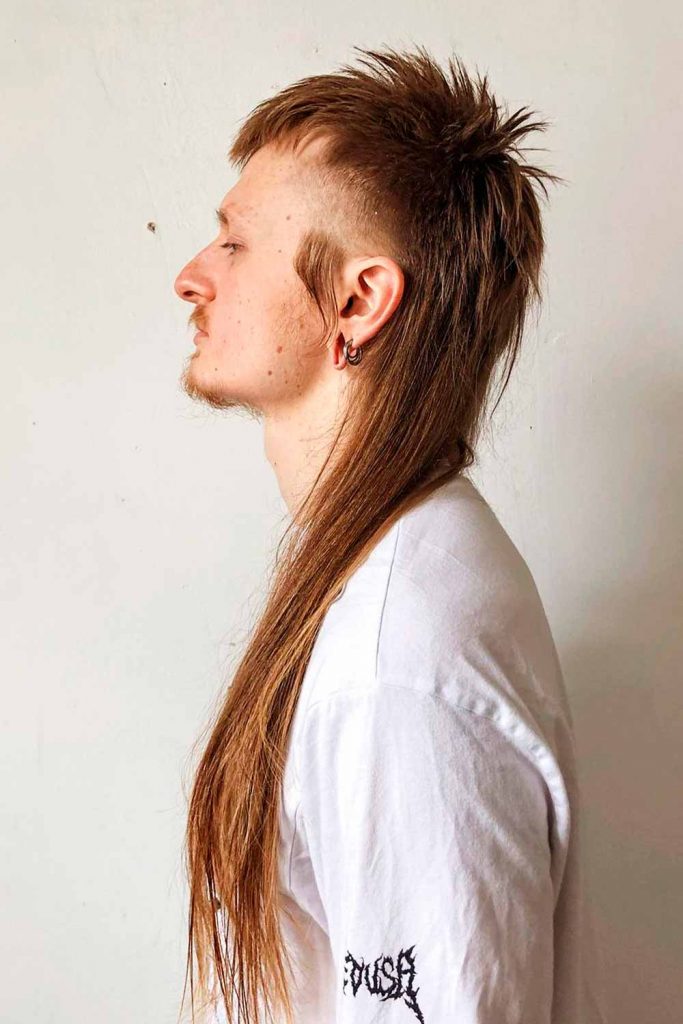 Source: @coiffeurstory via Instagram
Striped Mohawk
Now, this is the look for very fashion forward and daring guys, as it requires a lot of courage to rock it. However, you can rest assured that it will fully pay you off with tons of admiring gazes you are going to rake in.
View this post on Instagram
Padawan Braid
The Padawan braid is a stylish variation of a rat tail. Basically, it is an elongated braided rat tail. While the original Padawan braid, which symbolizes the Jedi Order rank, is supposed to be located on the side, you are free to grow it in the middle of the back or wherever you want.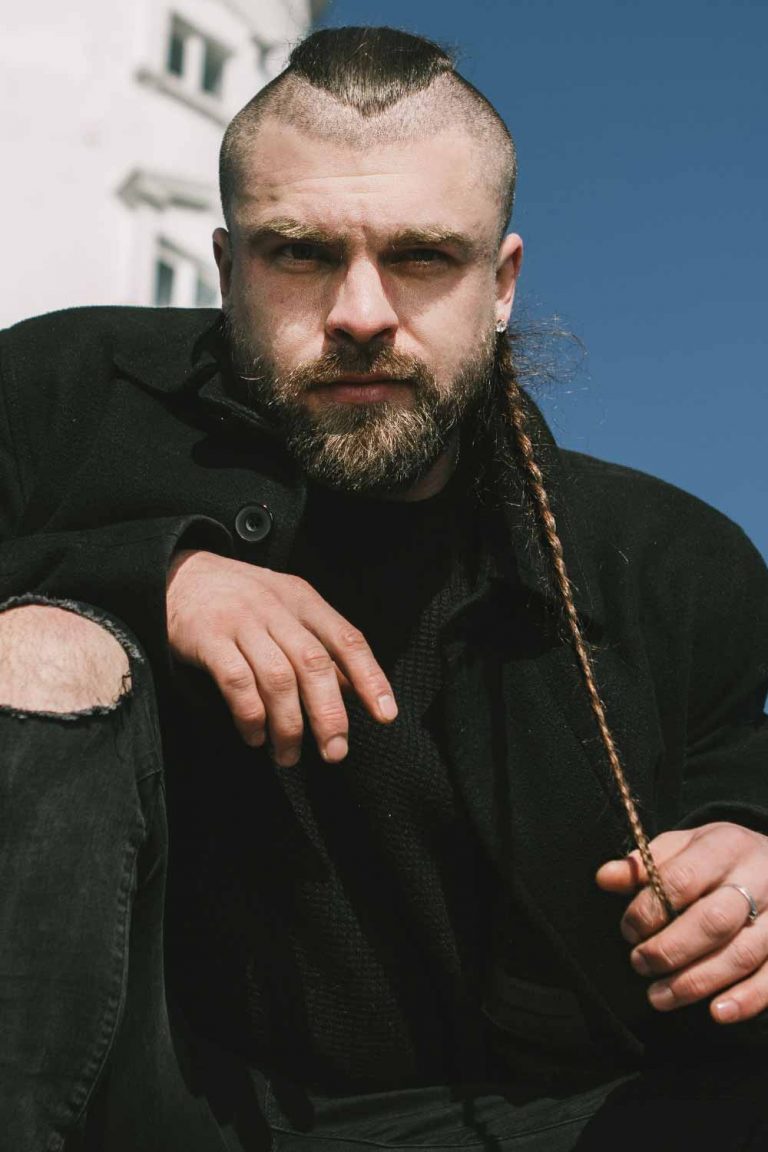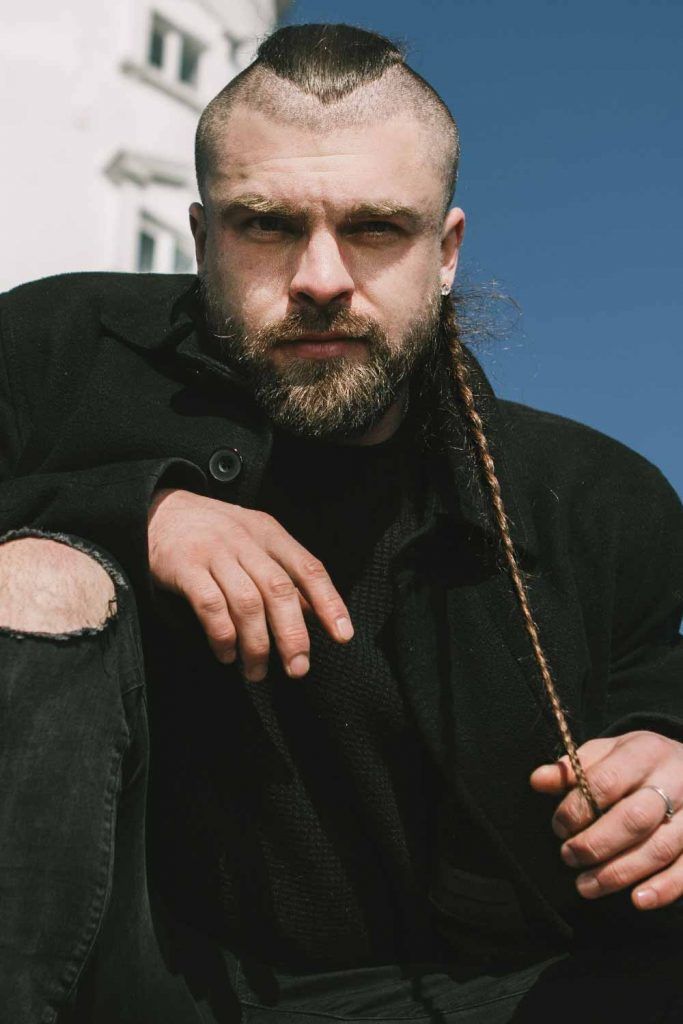 Rat Tail Mullet
With a mullet rat tail hair gains more definition and emphasis. So, if you want to make it the focal point of the whole look, buzz the hair on the sides while leaving your locks in the back long enough so that they stand out against your top. For a more high contrast look, get the sides undercut.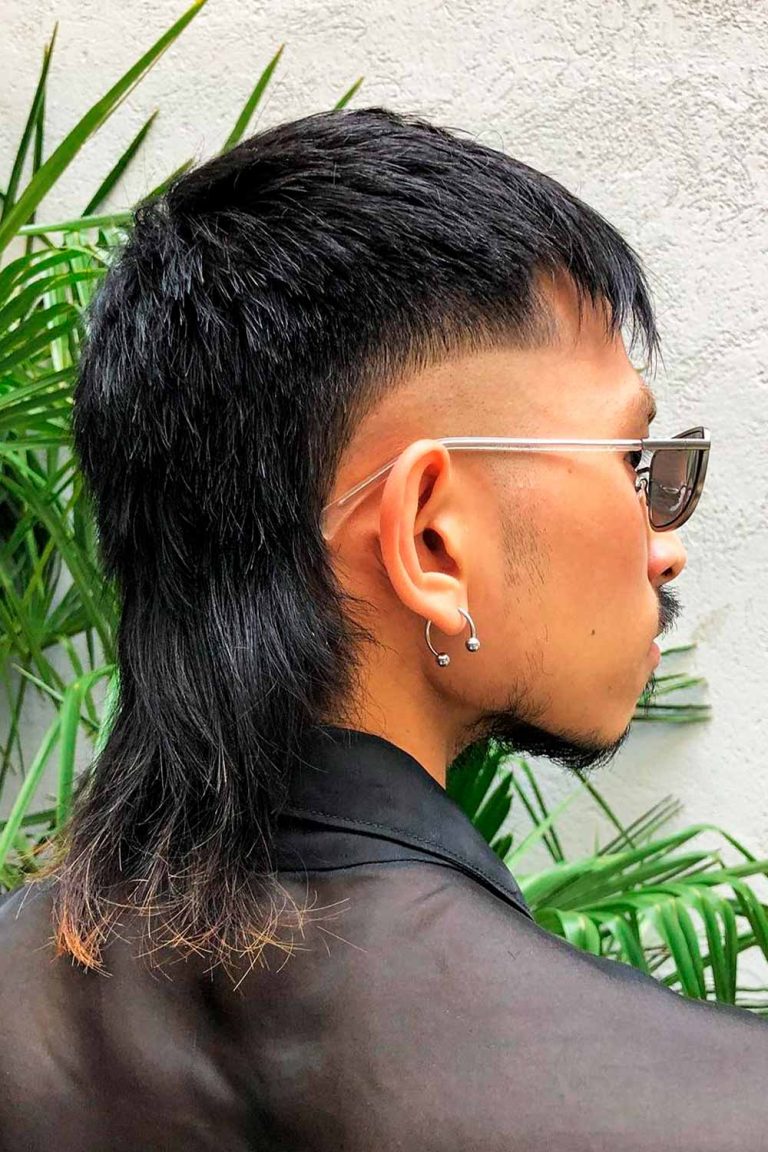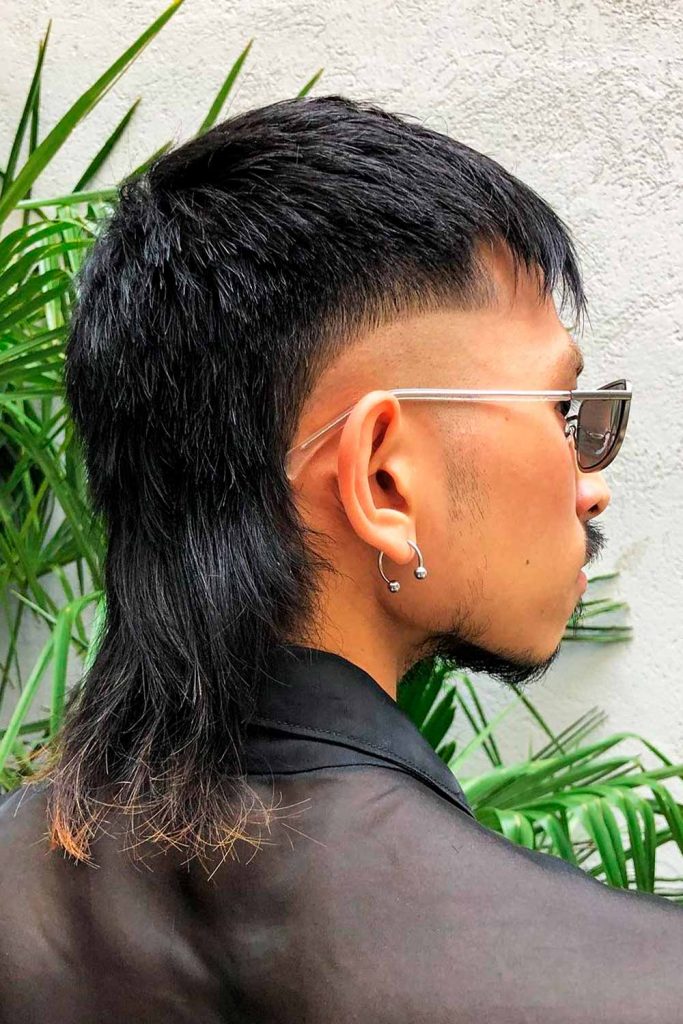 Source: @coiffeurstory via Instagram
Rat Tail Fade Haircut
A fade is a great accompaniment to a rat haircut. It keeps the sides clean and neat and does not distract attention from the rat tale. The type of the fade depends on your preferences and the effect you want to achieve. As a rule of thumb, the higher the fade is, the bolder your haircut looks.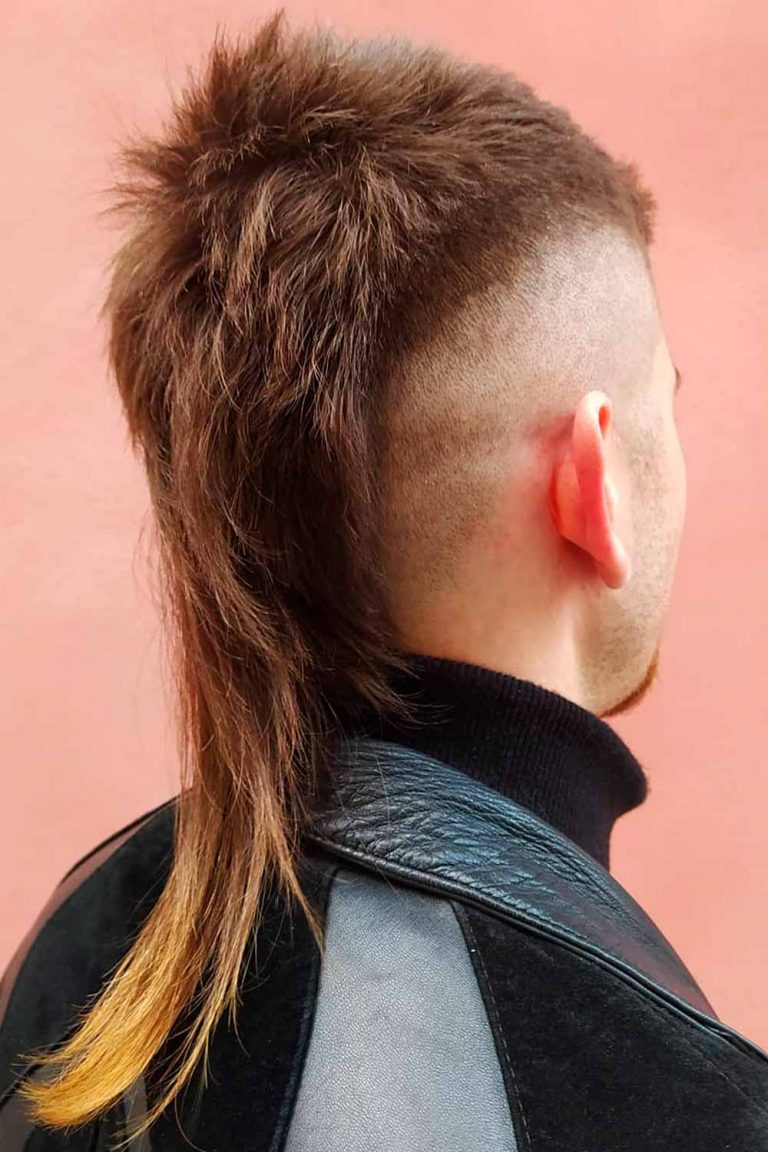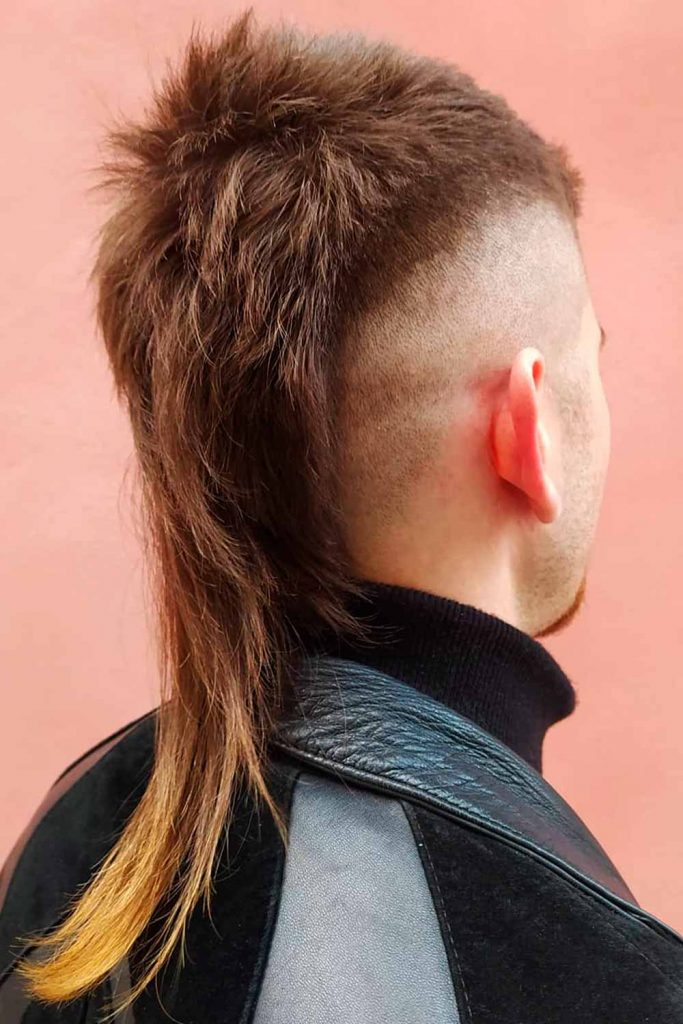 Source: @carniceros23 via Instagram
Long Braided Rattail
If you want your rattail hair style to have plenty of attitude and boldness, go for a long braided version. This tip applies to braids for boys as well. Boys can rock a stylish and attention-grabbing look by opting for a long braided rattail hairstyle, sometimes referred to as the padawan braid.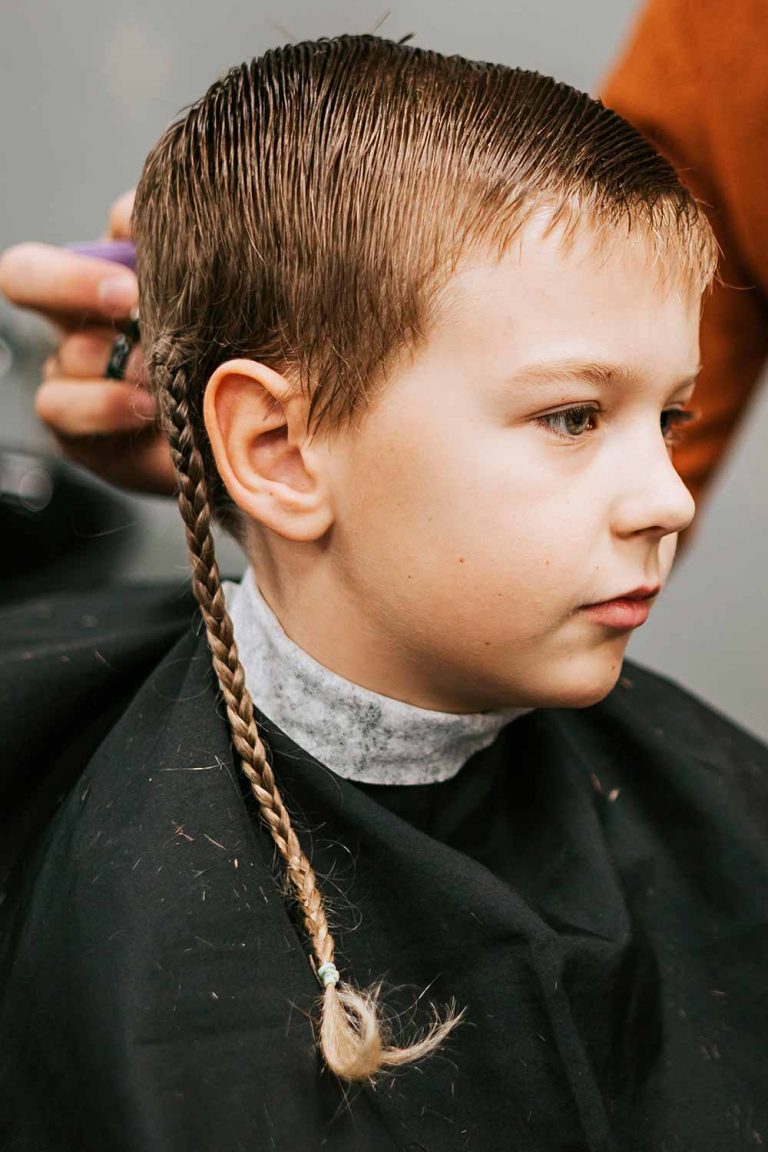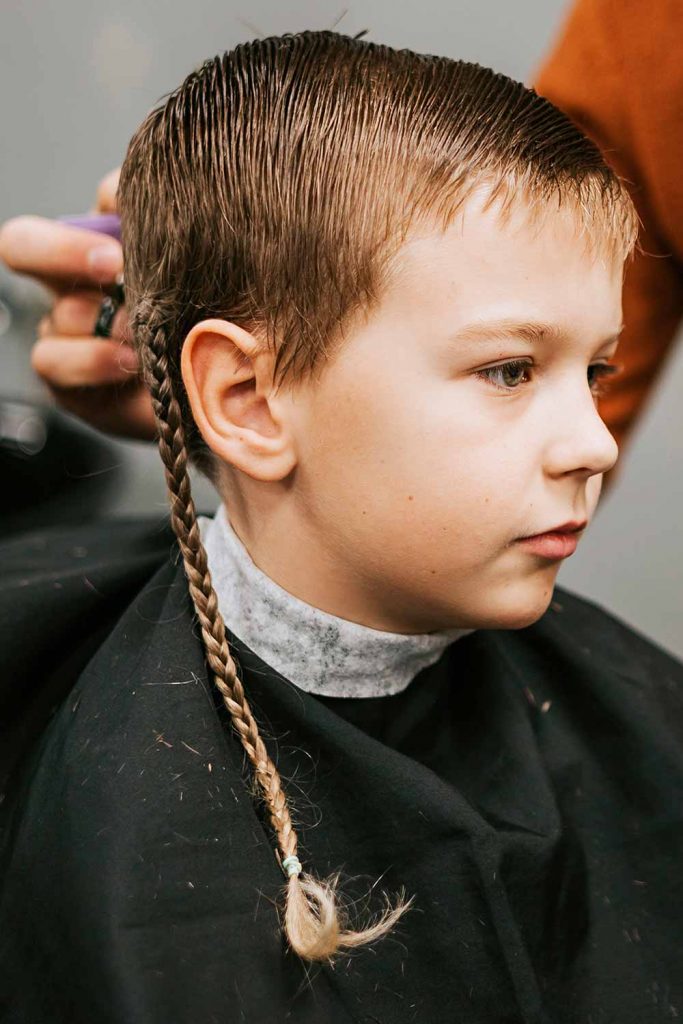 Thin & Curly
Rat tail hairstyles do not always suggest leaving a lot of hair in the back. A couple of thin strands is more than enough to make a fashion statement. For more impact, you can curl the rat tail. Yet, make sure to keep the rest of the hair low key.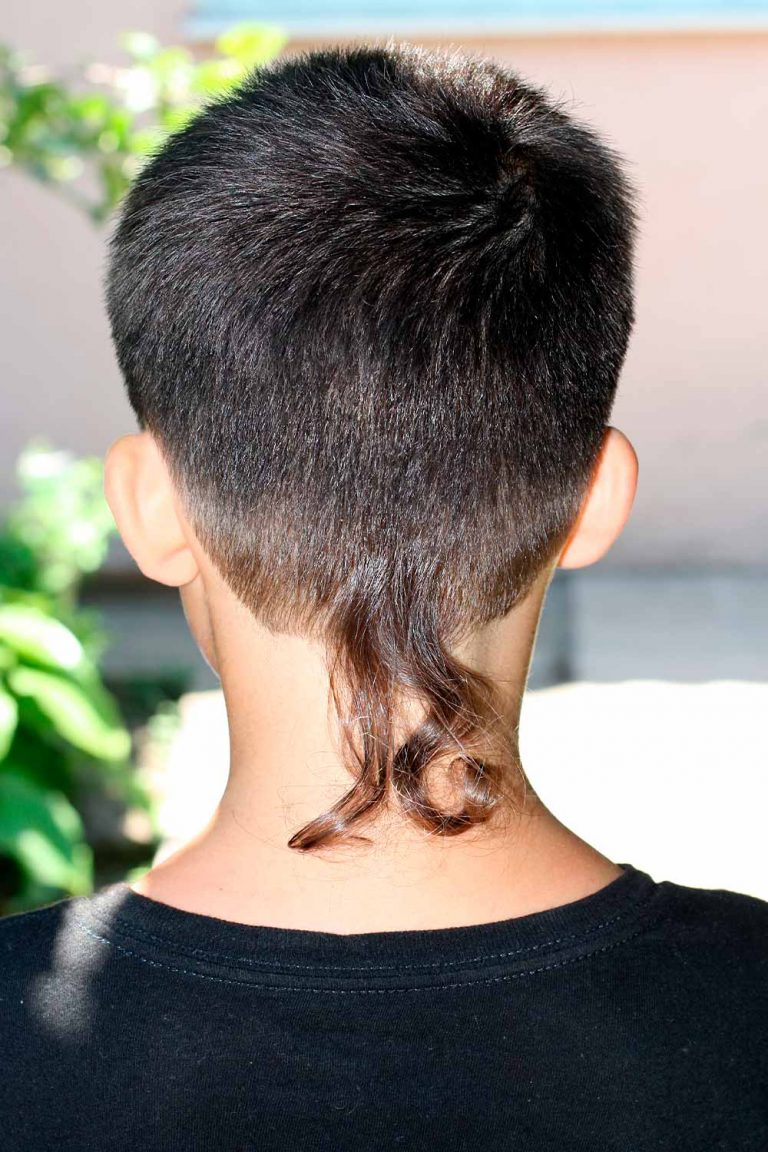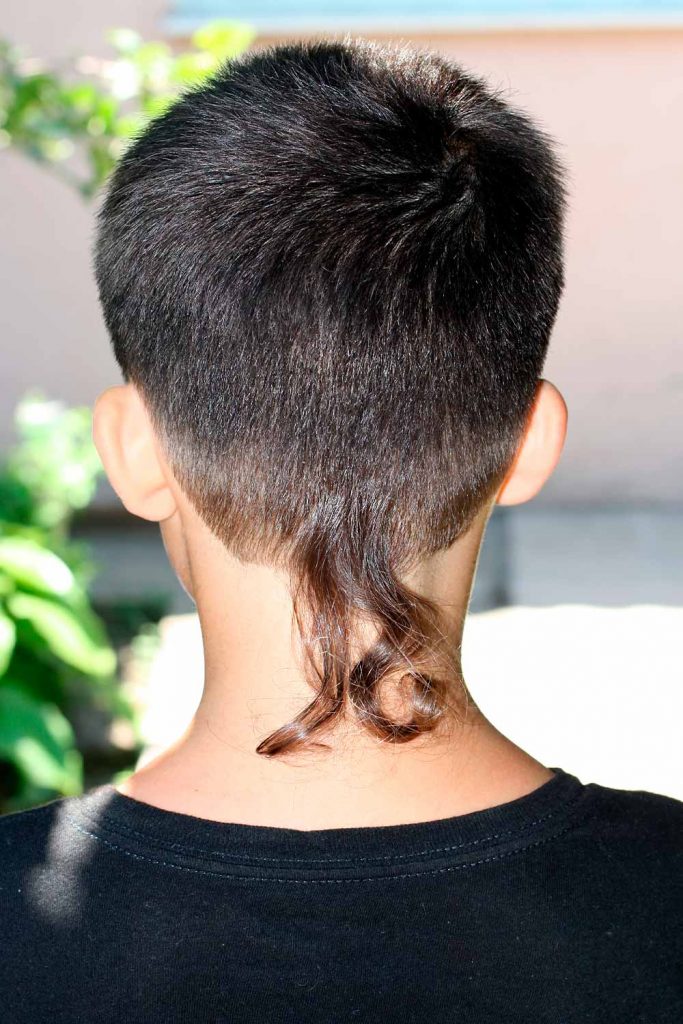 Asian Top Knot & Rattail Hair
When it comes to Asian hairstyles rattail and top knot are one of the most popular combos. Together, they create a really solid and masculine look.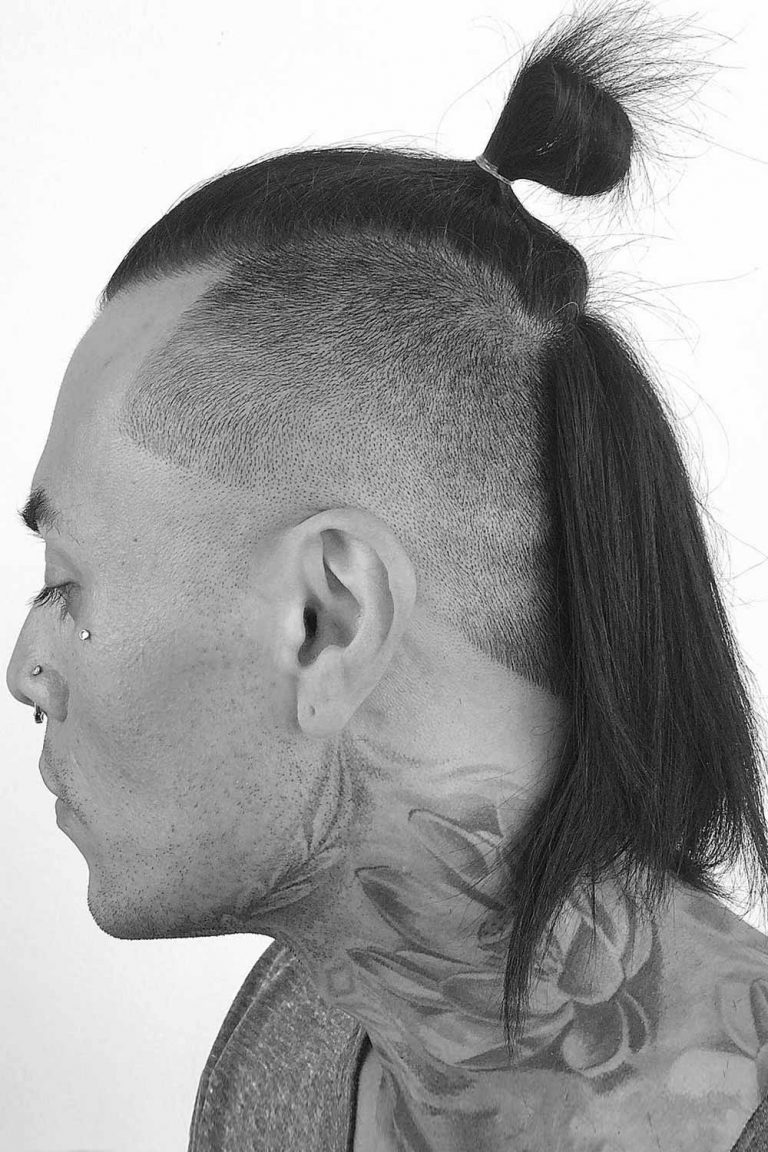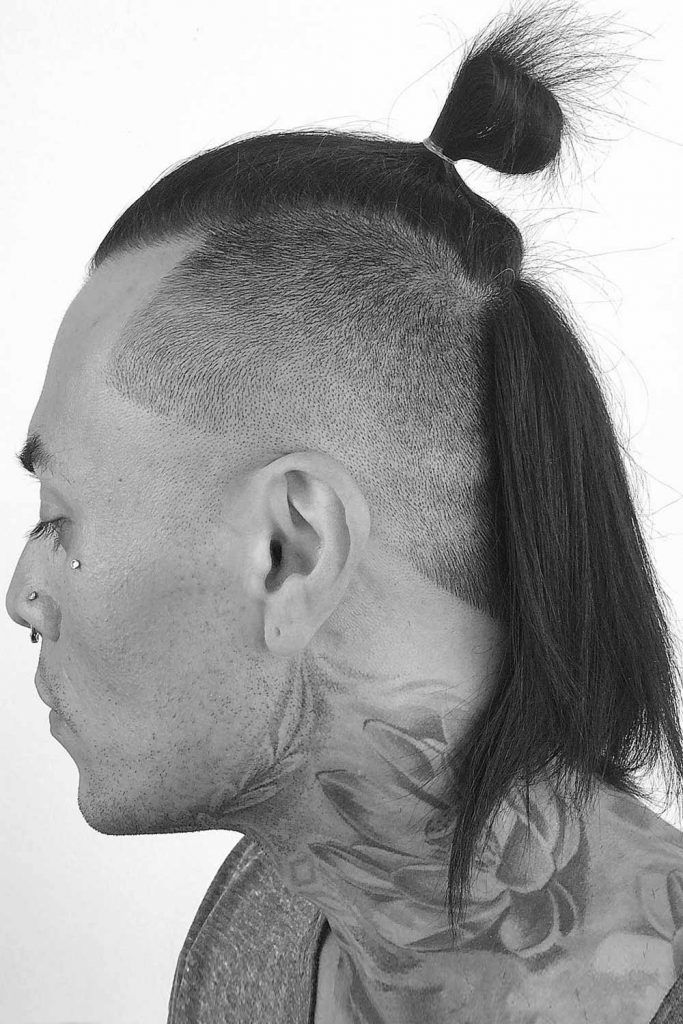 Source: @shrunknheads via Instagram
Afro Twist
Those who have Afro locks would also love a rat tails hairstyle. On their thick kinky hair, this popular hair look gains more dimension and definition.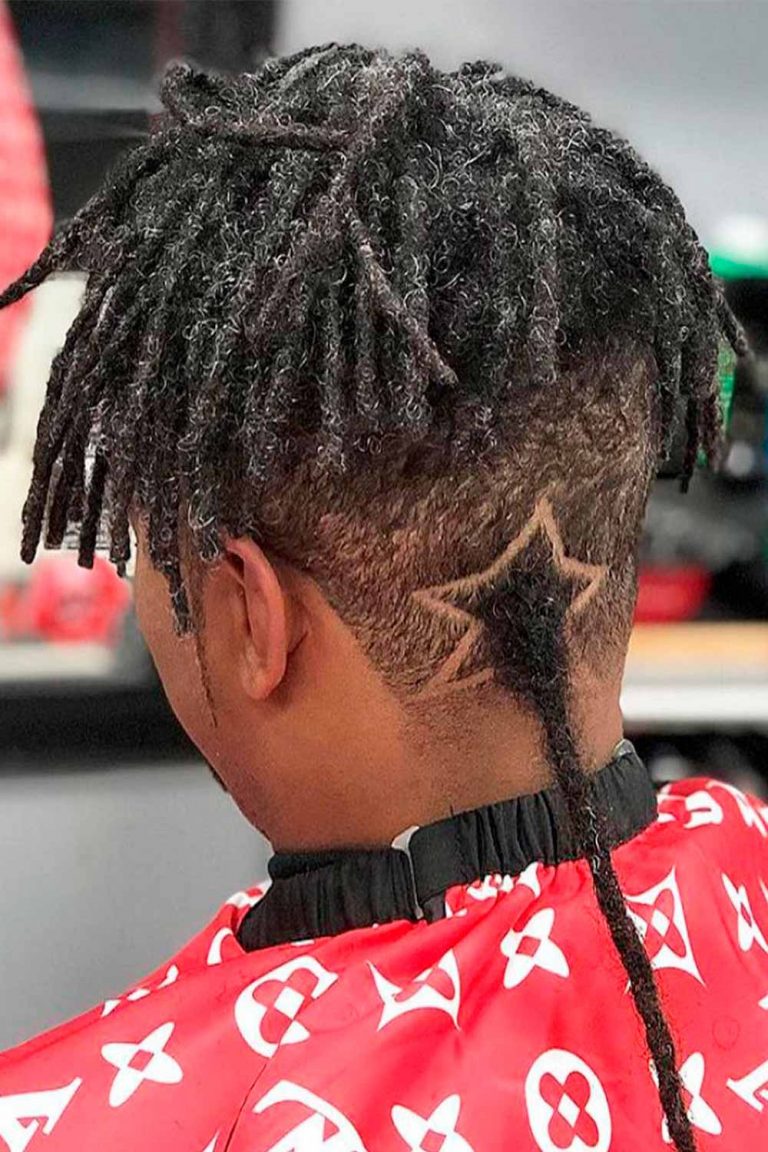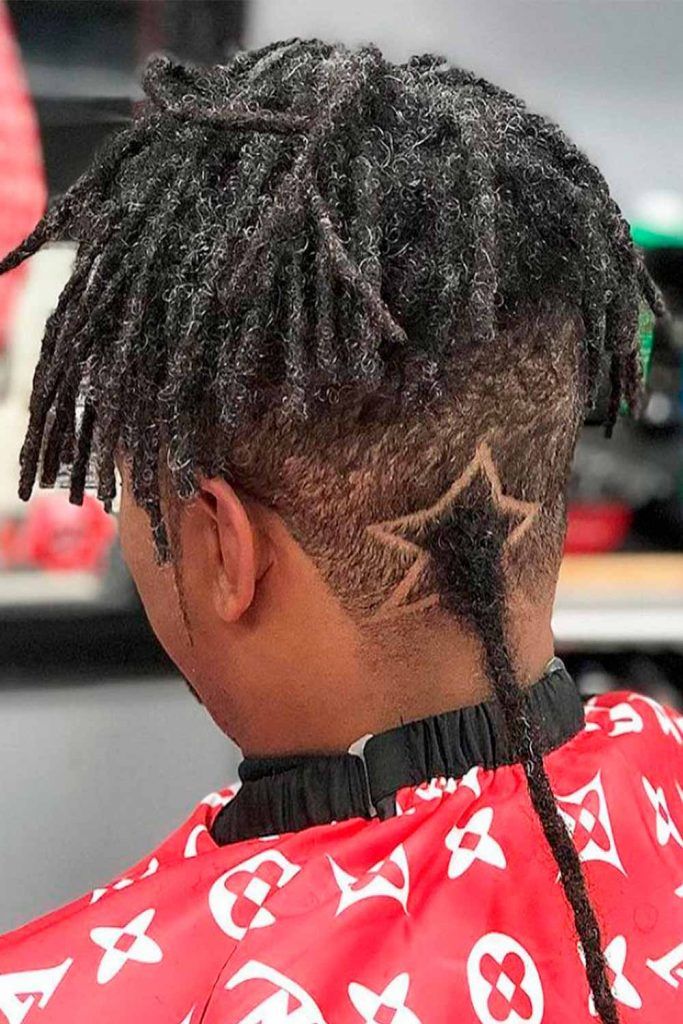 Source: @ledanieljames via Instagram
Long Twisted Rat Tail
Braids are not the only way to wear a rat tail. You can also twist your hair, which will look more unusual and attention grabbing.
View this post on Instagram
Disconnected Mohawk
If you are not afraid to stand out in the crowd, then you should definitely try on a disconnected Mohawk with an elongated back. Because the sides of your head are absolutely bald, the focus shifts to the top and the hair rattail respectively.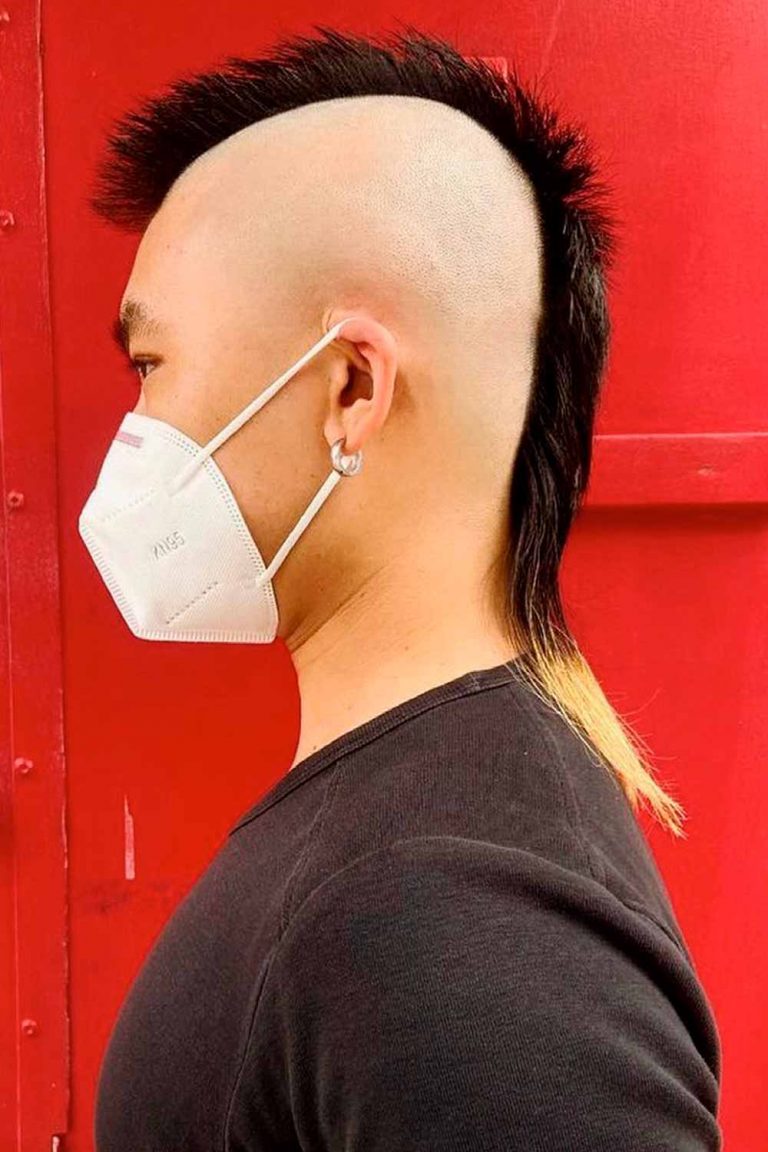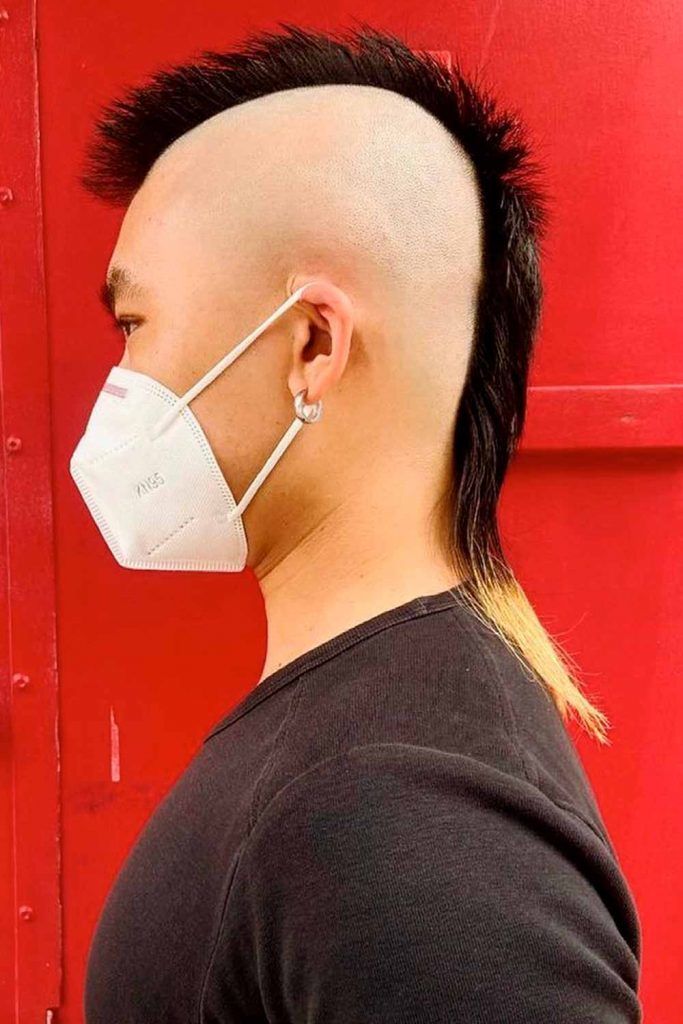 Source: @hairraribarber via Instagram
Bright Green Rat Tail Hair
There are plenty of ways to give a rats tail hair cut extra emphasis. In case you are reluctant to experiment with various intricate cuts, why not play around with the color then? Dye your rat tails hair into something really eye catching and flamboyant, such as this almost neon bright green shade.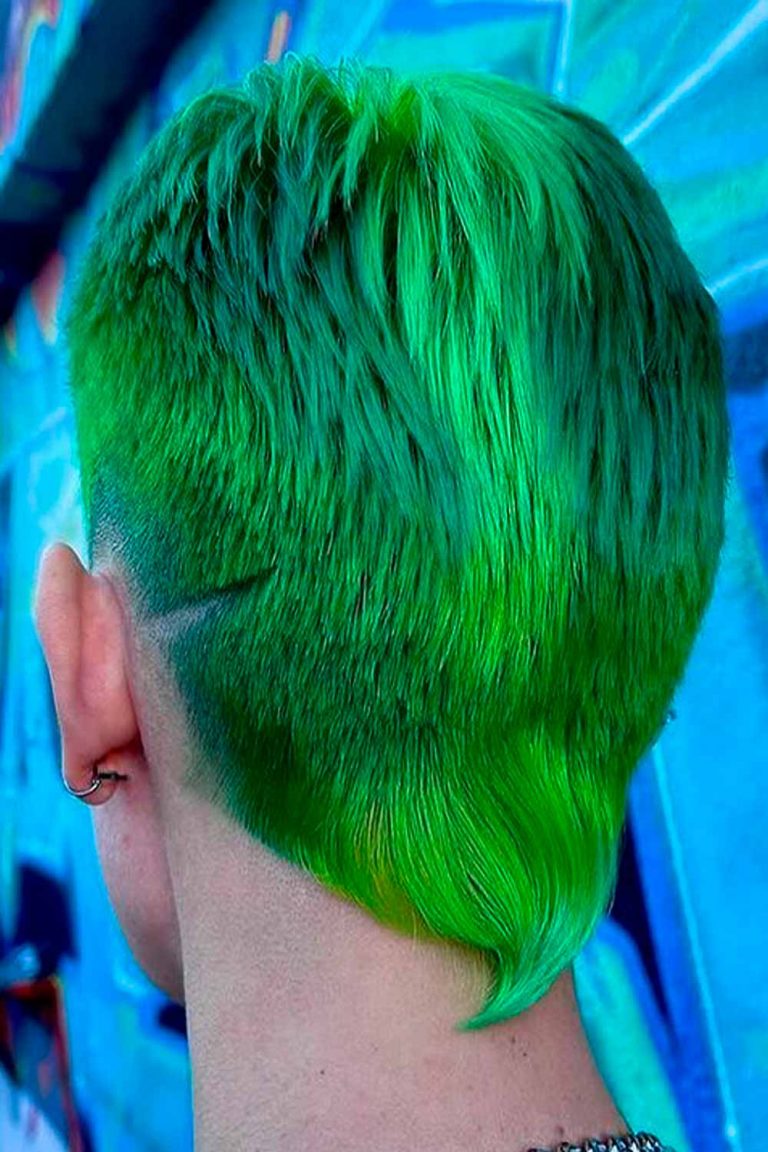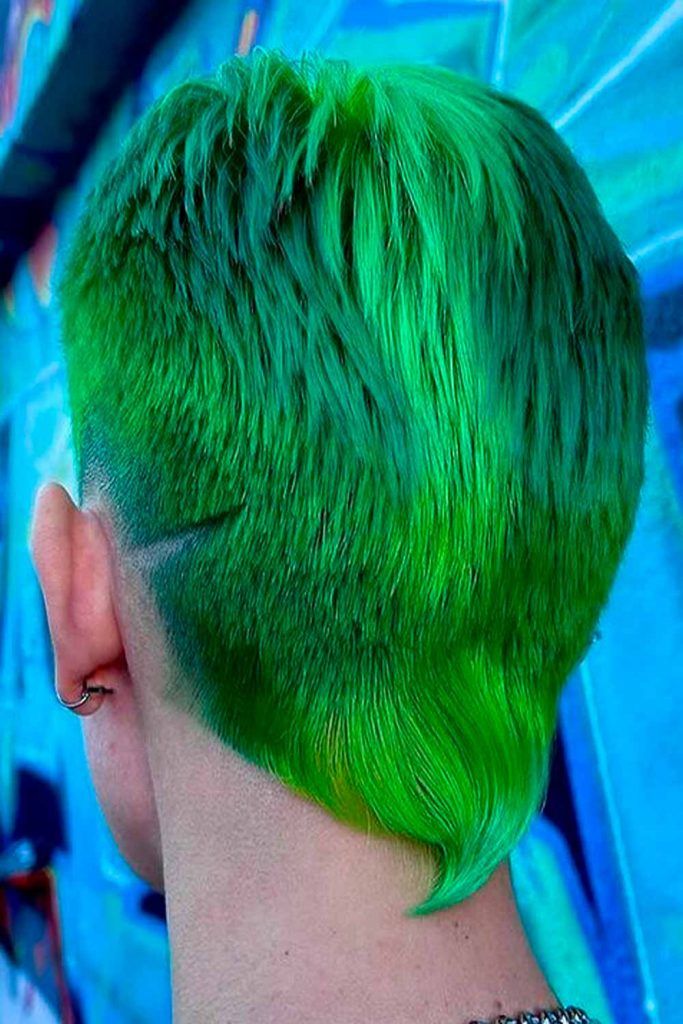 Source: @shrunknheads via Instagram
Mini Rat's Tail
Your hair rats tail may be as big or as mall as you like. Those who prefer minimalistic and low key hairstyles can get away with a mini rat tail hair cut. Although it is so subtle, it is still quite impactful and bold.
View this post on Instagram
Rat Tail Braid
Hair rat tails come in many shapes and lengths. Provided you have enough patience and persistence, grow your rat tail long to style it into a braid. This is one of those hairstyles that collects tons of compliments and admiring gazes wherever you go.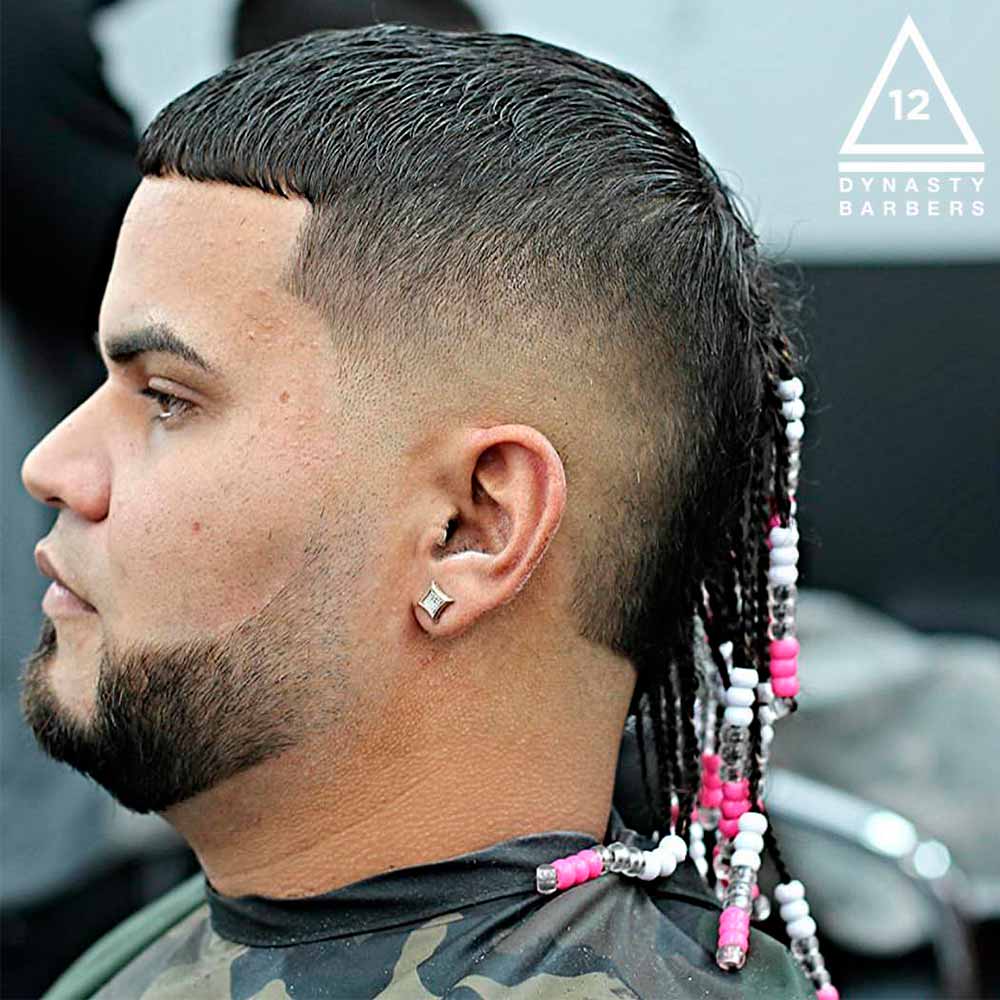 Source: @dynasty_barbers via Instagram
Micro Braid Rattail Hairstyle
Guys who are not ready to commit to a full rat tail yet can start with a micro braid first. To nail the look, you will need to leave a thin strand of hair in the back and braid it, securing the style with an elastic band on the end.
View this post on Instagram
Hair Island
While the majority of rat tail hair styles feature a piece of hair that seemingly grows right from your head, you can actually leave a bigger patch of hair around it. In this way, the tail will be surrounded by hair, which looks like an island on your head.
View this post on Instagram
Rat Tail For Boys
There are no age restrictions when it comes to rat tails. They look equally awesome both on small boys and mature men.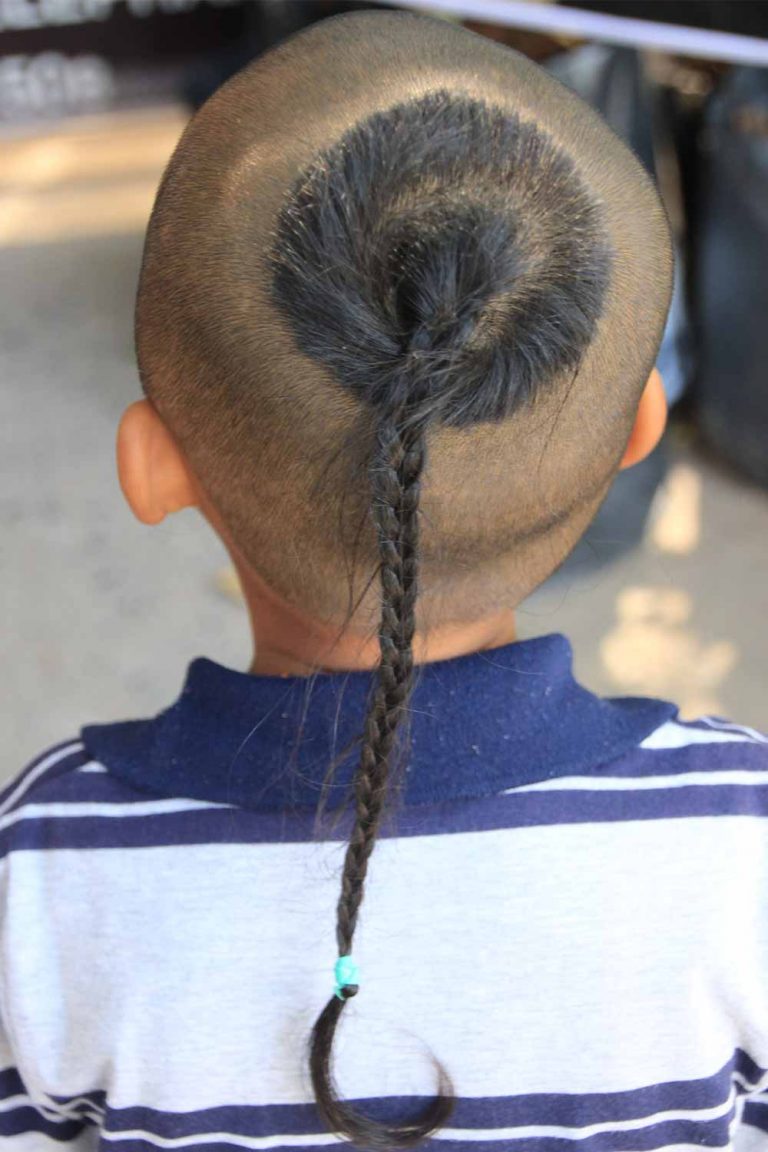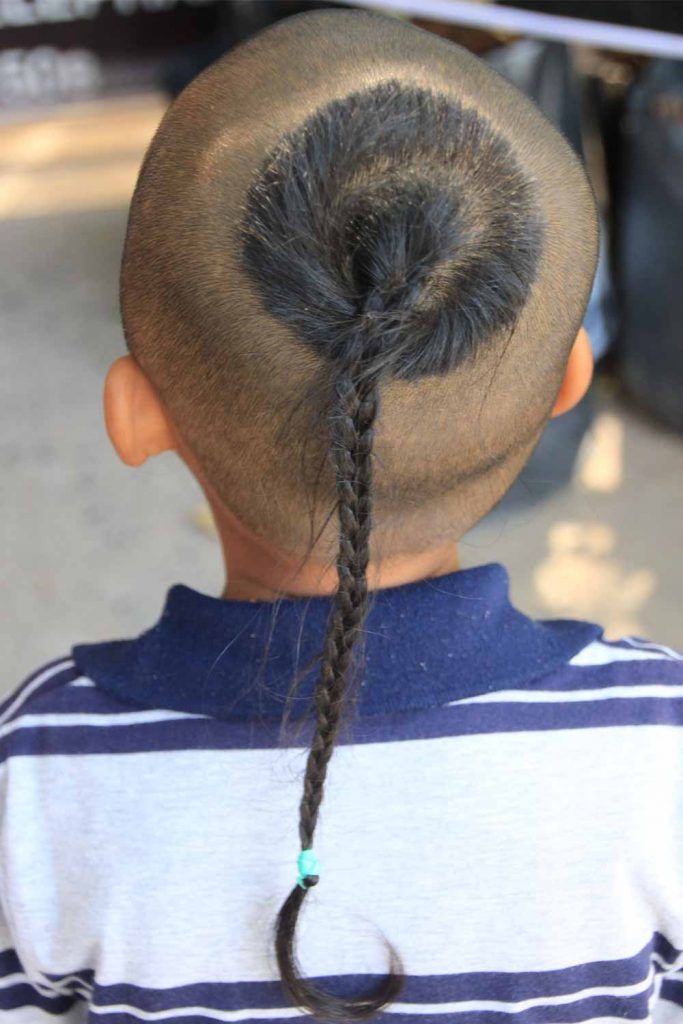 Now we hope you have no doubts about whether or not to go for a rat tail hairstyle. As you can see, it does not always look eccentric or unconventional. You can easily adjust it to your personal style or any ambiance.
FAQs
What does rat tail mean?
A rat tail is a male hairstyle that features a long narrow lock of hair hanging behind the head with the rest of the hair being cut short.
What is the purpose of a rat tail hairstyle?
There are many reasons why men choose to wear a rat tail and one of them is because it looks incredibly cool. Also, it does not require much maintenance or often upkeep and offers you plenty of styling options.
How long does it take to grow a rat tail?
It depends on how long you want it to be. As your hair grows half an inch a month, it may take several months before a rat tail can be detected.
Are rat tails coming back?
They sure are. They have made a huge comeback as a fashion trend and do not seem to go anywhere soon.
REFERENCES: