Braids for boys are a great way of self expression. They allow your kid to emphasize his individuality and make a statement with his impactful hair look. They can be short and long, for straight hair and kinky, simple and elaborate. There is a style for anyone. To help your little fashionist to find his perfect boys haircut braided style, we have created a guide with some of the trendiest ideas. All you need to do now is to pick out the look that resonates with him most.
We may earn money from affiliate links on this page. Please check out our disclosure policy for more details.
Boys Box Braids
A box braids hairstyle is among the most popular ways to get the look for kids. The thing is it is very defined and bold while being quite easy to do. You just need to divide the hair of your kid into small square sections and braid them. As simple as that.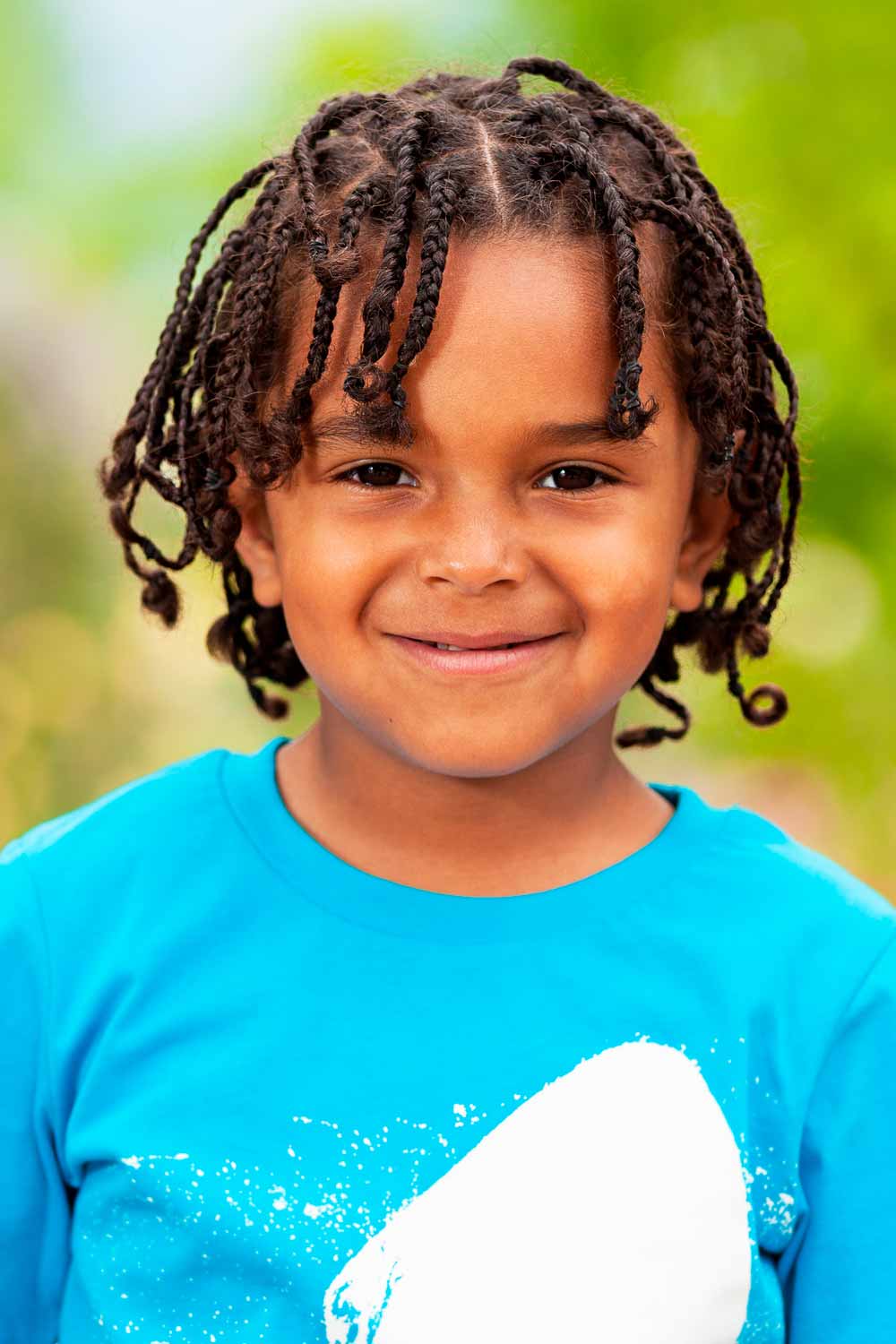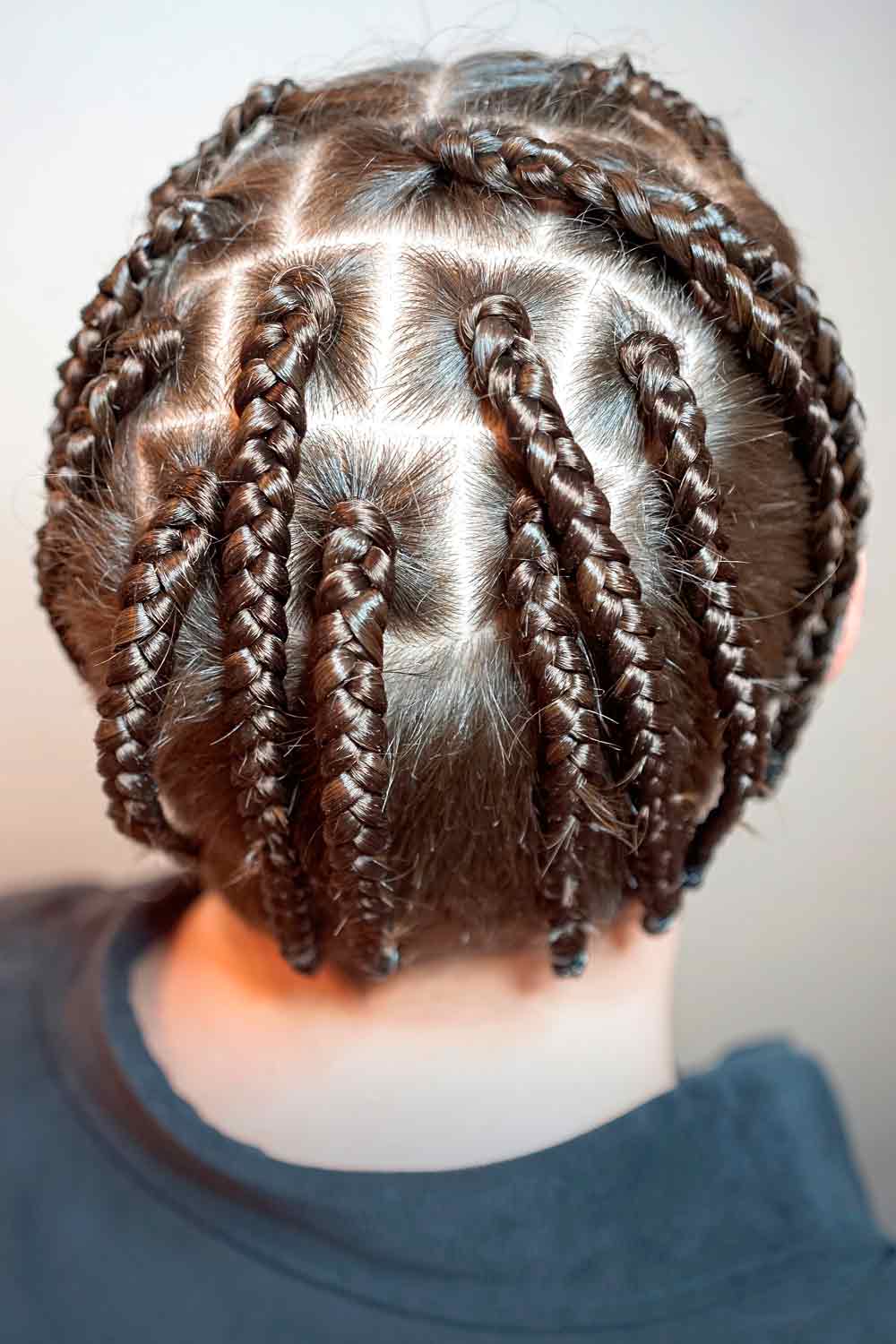 /
Cornrows For Boys
Boys cornrow styles are quite versatile. You can find an idea for just everyone, depending on your kid's preferences and… who would have thought – patience. The thing is the more intricate pattern you choose, the more time to braid the hair it requires. So, make sure your kid can sit still for several hours before venturing out for a more complex design.
Source: @nickthebarber via Instagram
i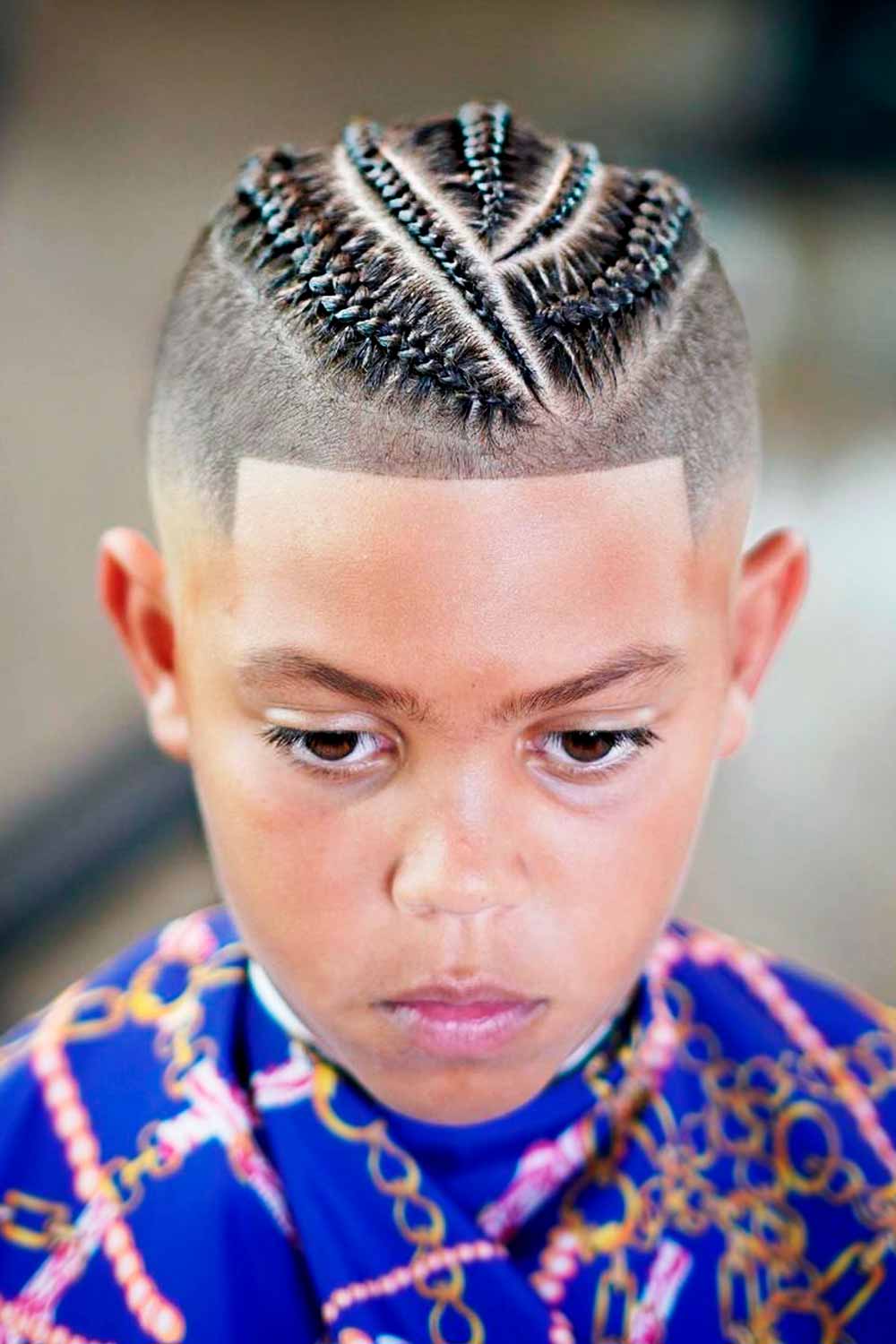 Source: @f4fade via Instagram
i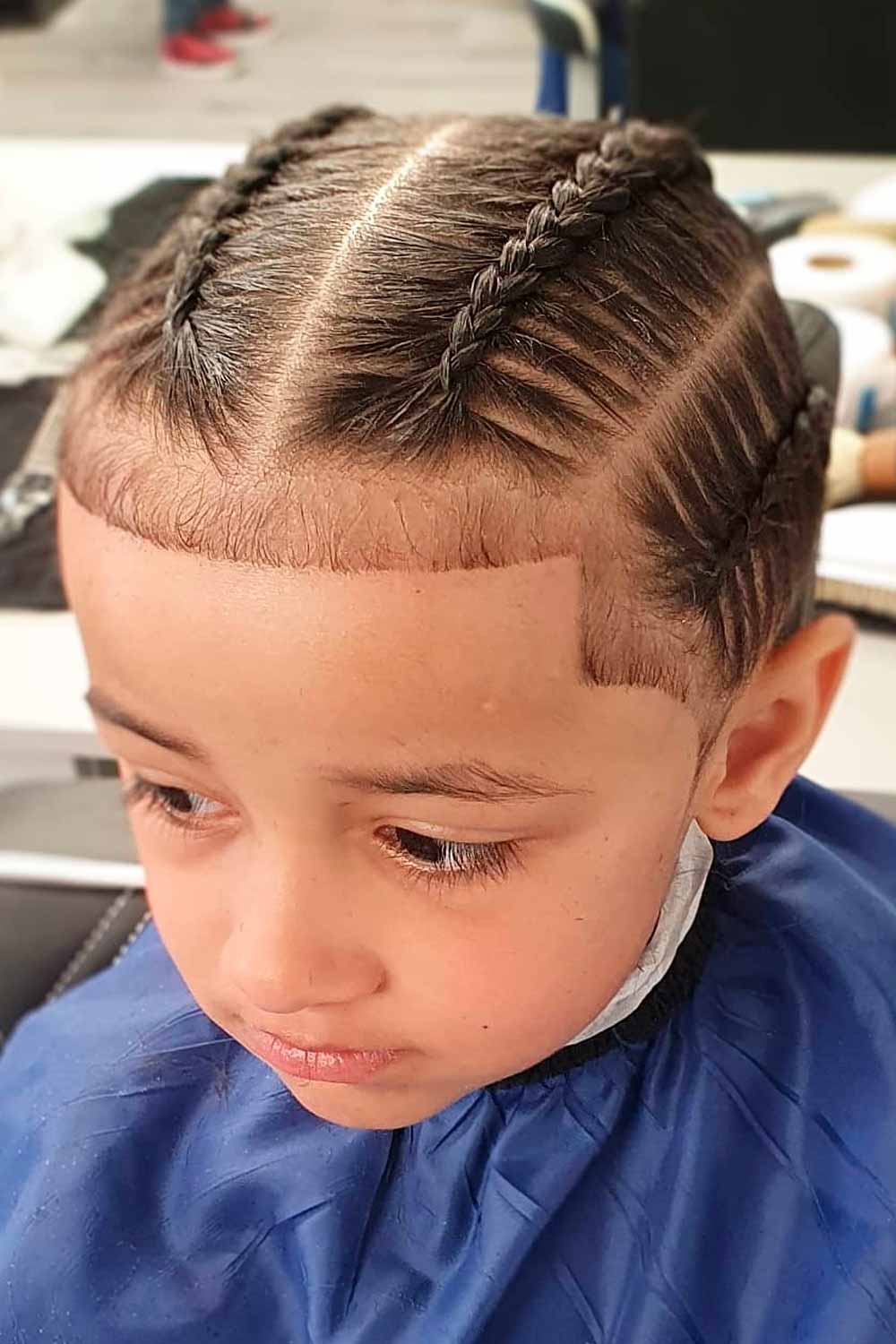 /
Boy Hairstyles Braids Undercut Fade
If you find braided hairstyles for boys too difficult to maintain, then you should consider complementing the style with an undercut. Not only will it reduce the time and effort needed to keep the look in check, but it will also add boldness and contrast to it. A line up along the hairline in the front is a perfect addition to the style.
Source: @nickthebarber via Instagram
i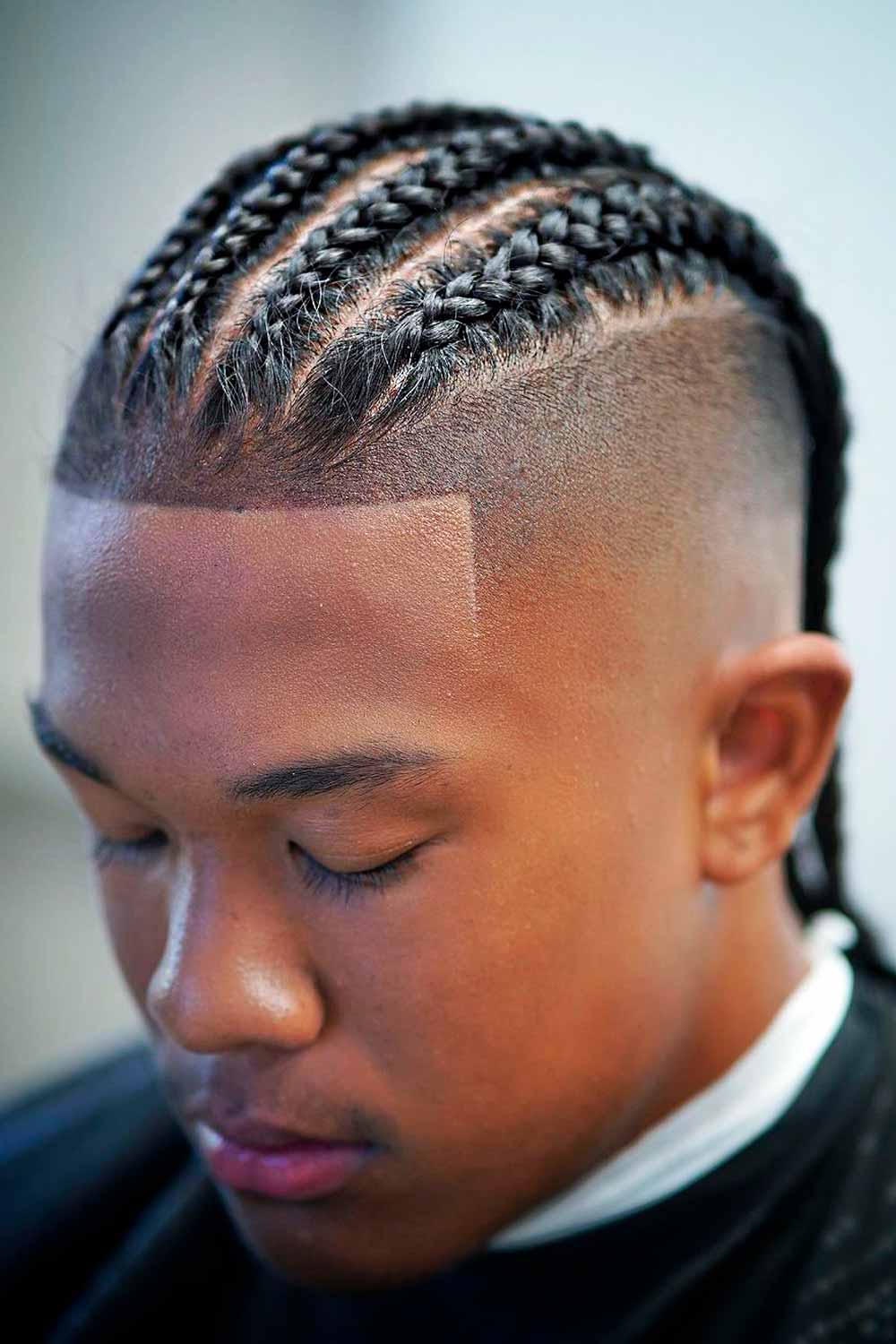 Source: @afrolife16 via Instagram
i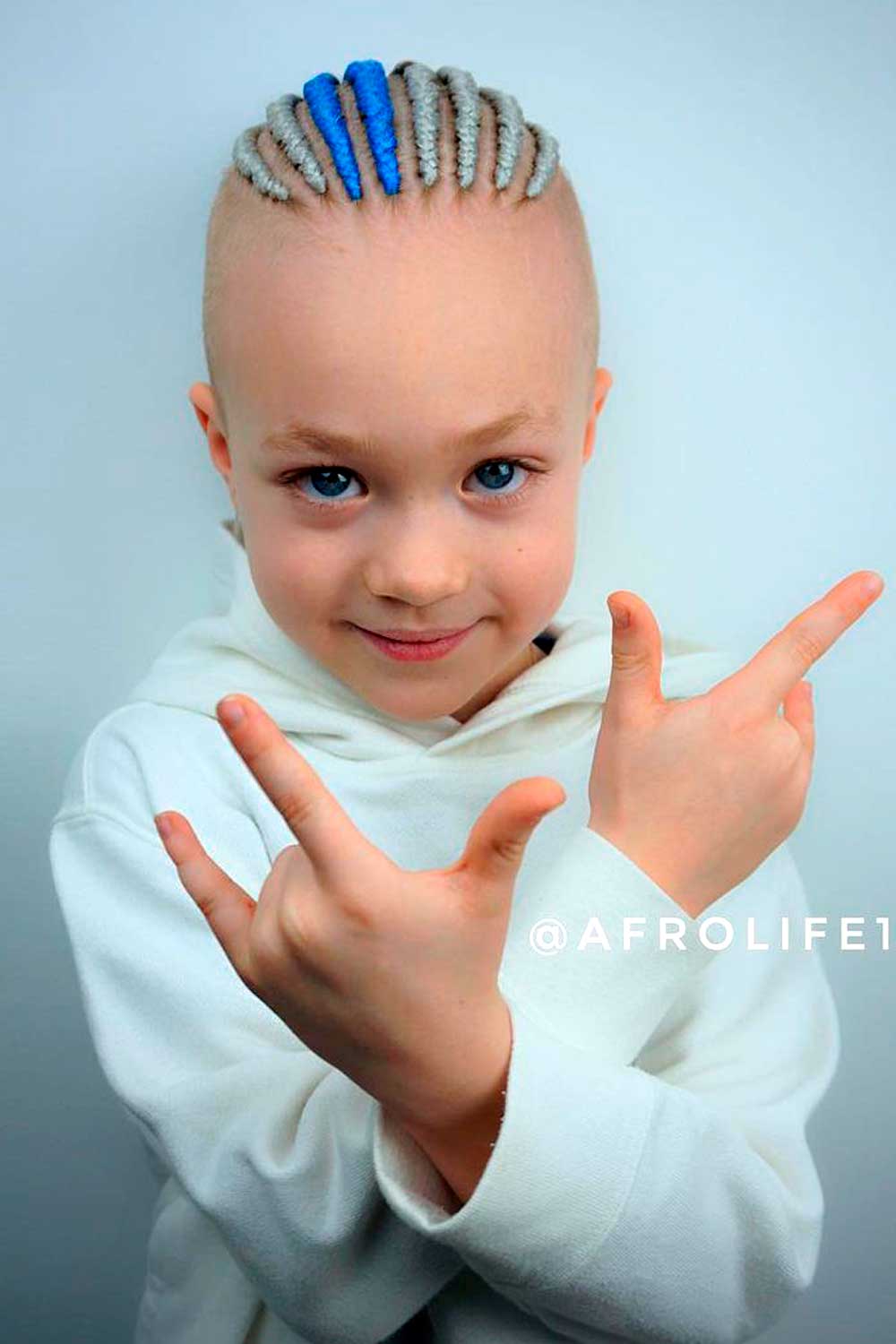 /
Two Braids On Boys
For little boy braids styles, you may want to consider only a couple of braids. Multiple braids for little boys haircuts can be a real challenge, which is unnecessary. As such, simply divide his hair into two equal parts and braid them separately. As a finishing touch, you may tie the braids at the ends together.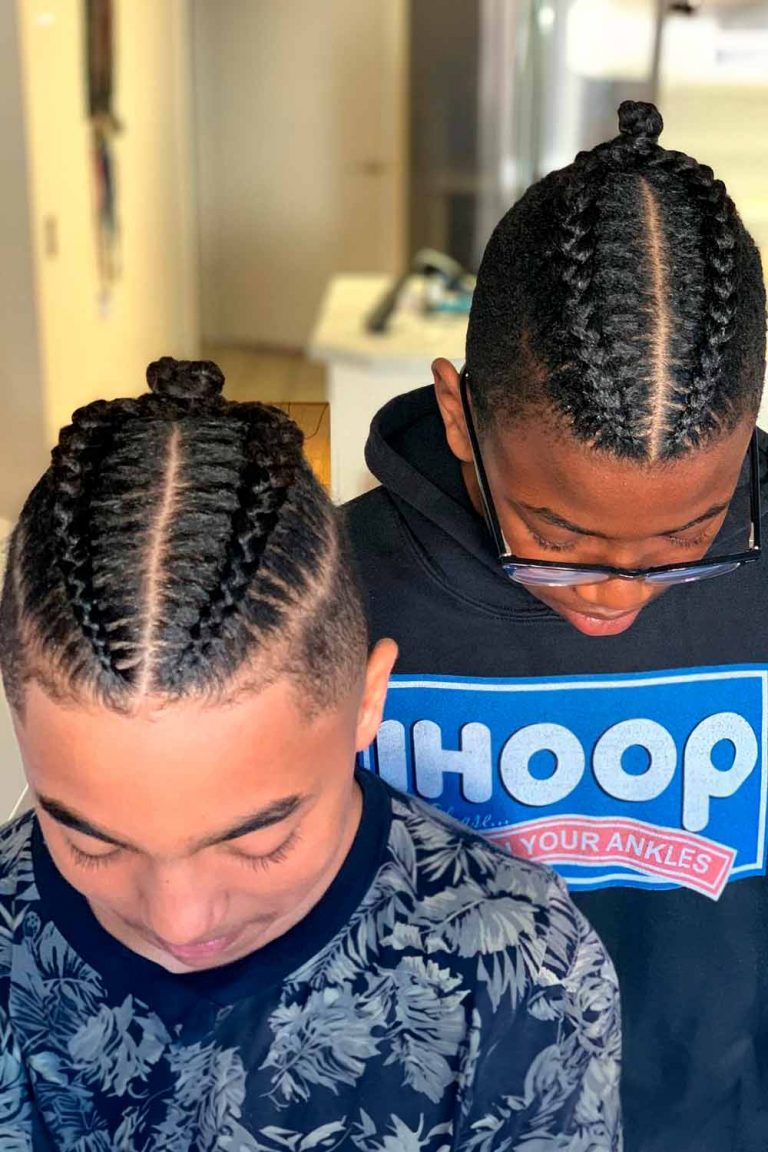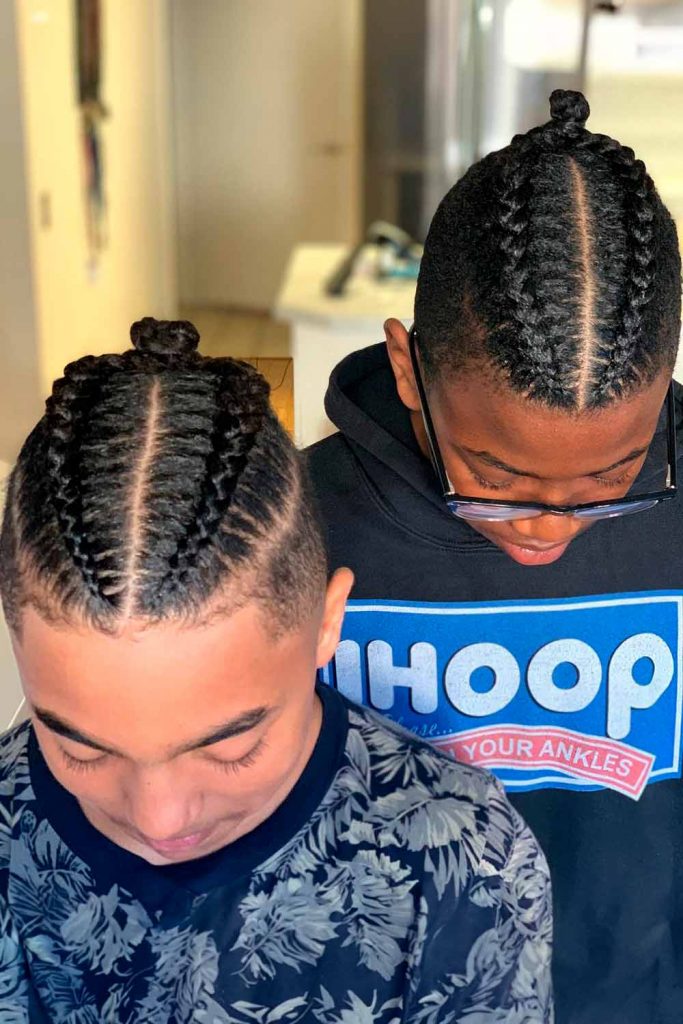 Source: @‌braidedroots via Instagram
Boy Braids with Beads
If you are looking for a way to accentuate toddler boy braid styles, you can never go wrong with beads. They come in so many variations, that your kid is sure to find something to match his taste and preferences. Wood, plastic, metallic or glass – it is up to him to decide. Every option has its own benefits.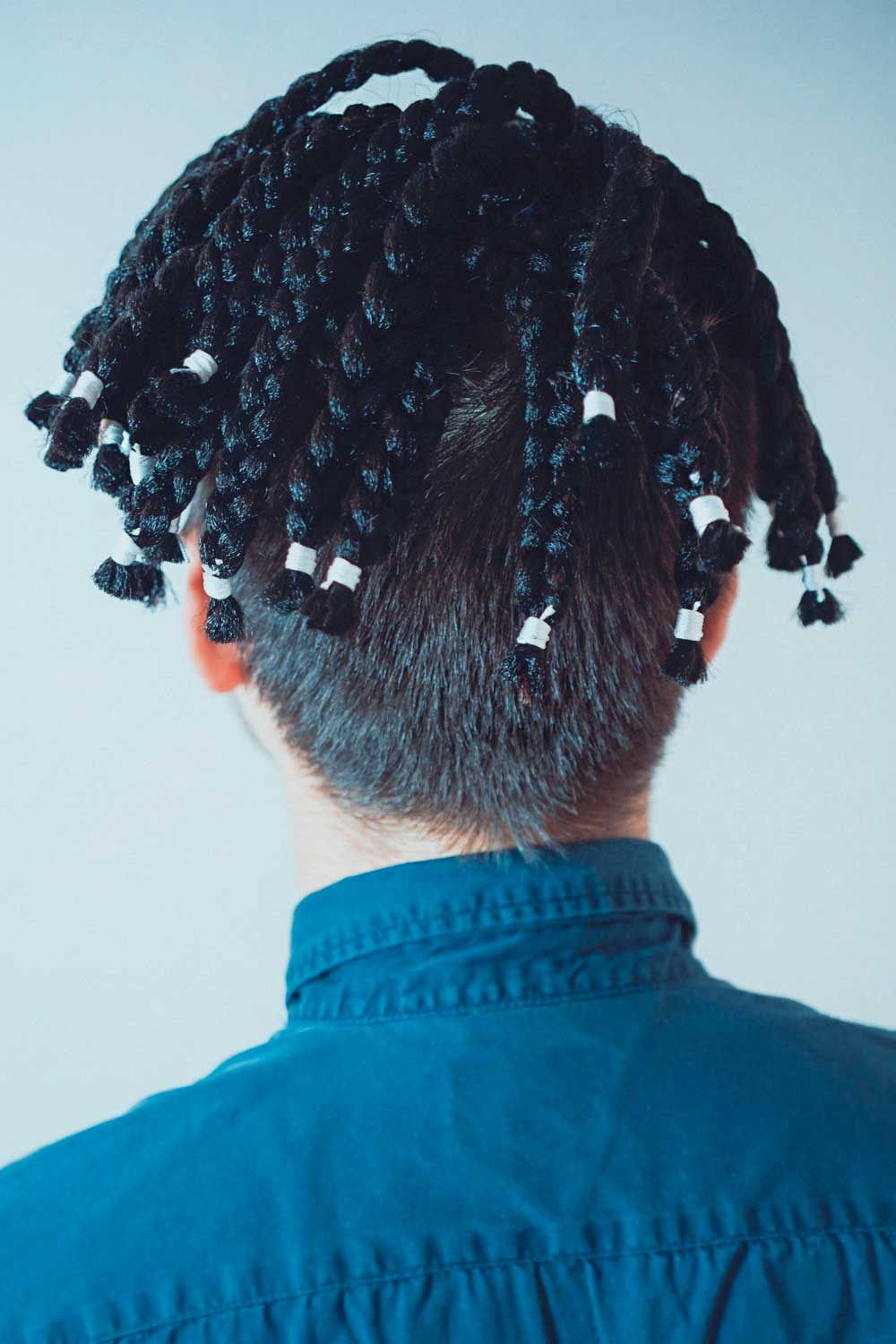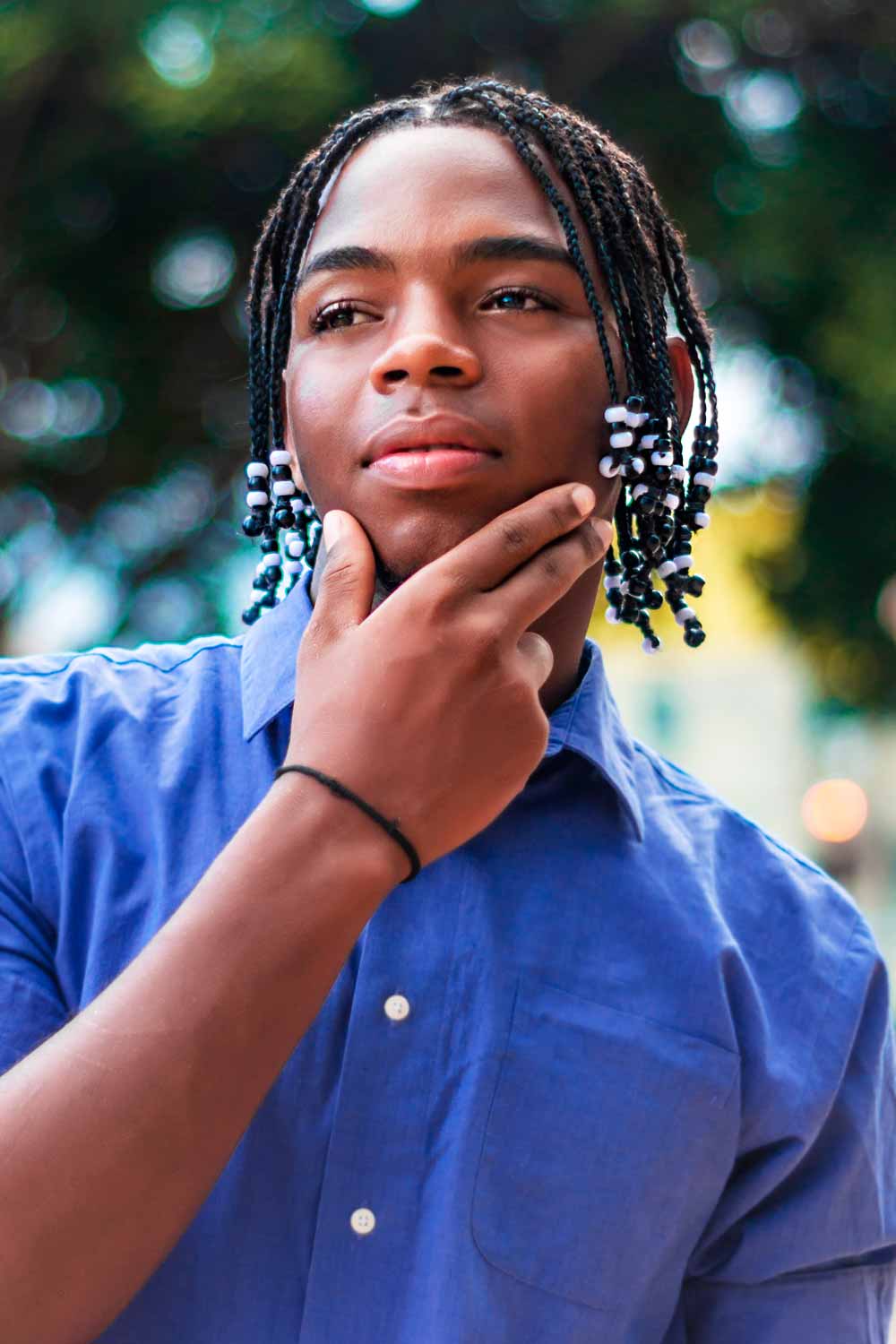 /
Four Braid Hairstyles For Boys
Four braids for kids boys are a failsafe option, as they look cool while being low maintenance. The style can be paired with a fade or undercut, which will make the prominent top stand out even more. One of the best things about it is that it can be created on any hair length and type.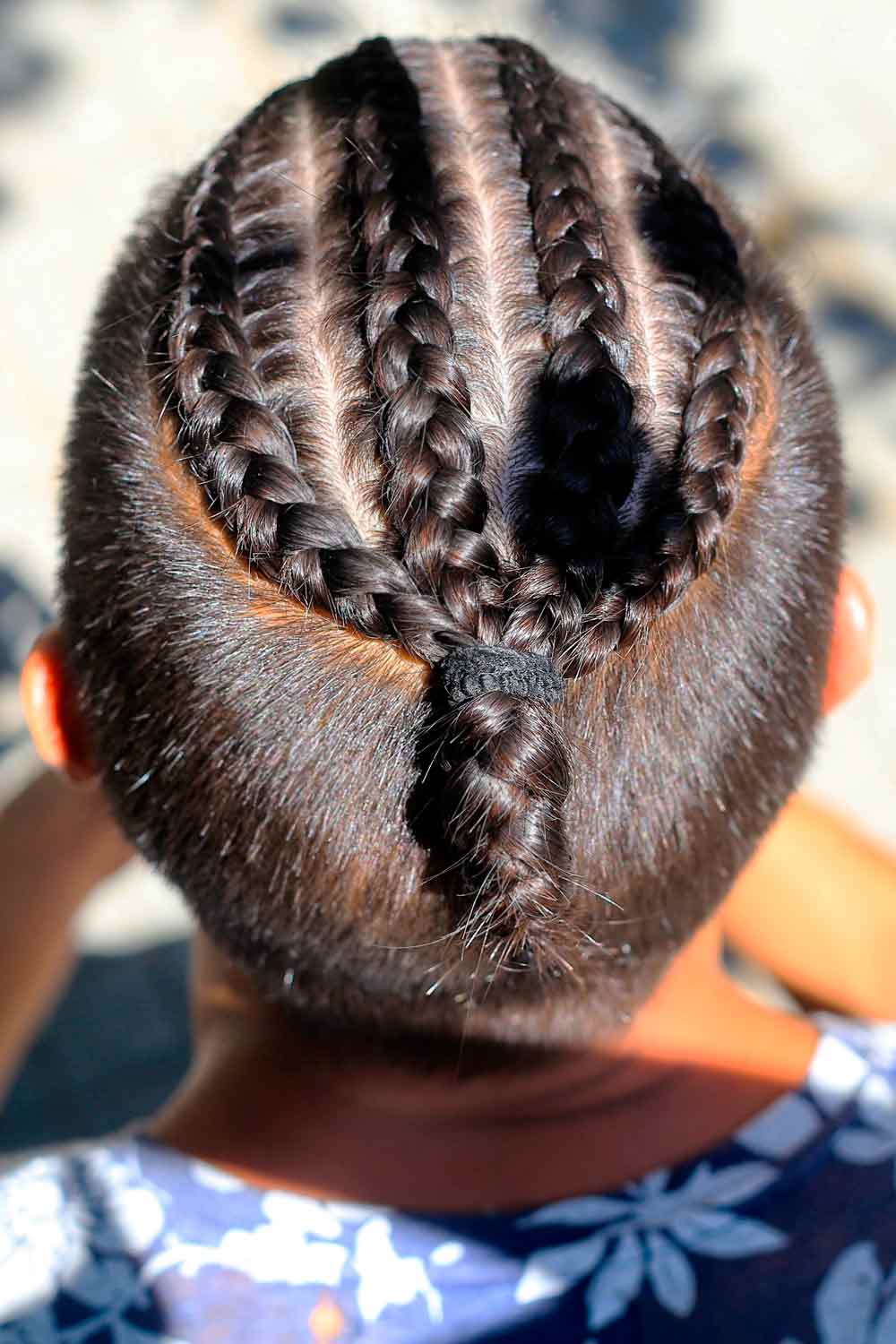 Source: @alan_beak via Instagram
i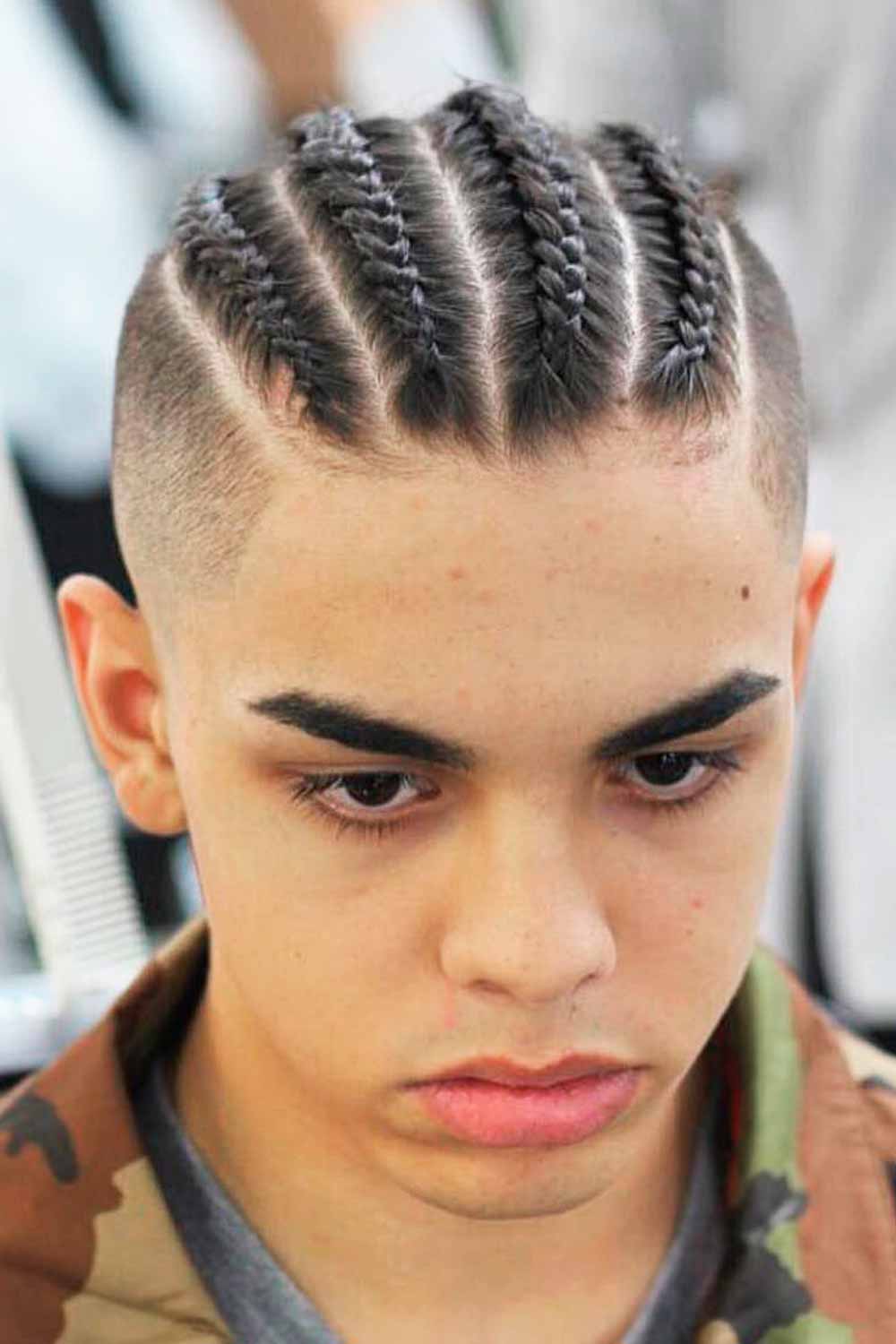 /
Braided Design for Boy
Does your kid love to be the center of attention? Then this boy braids hairstyle is made for him. Also, you can emphasize Also, you can emphasize braids for black boys haircuts with a hair design. with a hair design. To do this, the sides should be trimmed short beforehand. What style to choose depends on your kids taste and the skill level of the braider.
Source: @f4fade via Instagram
i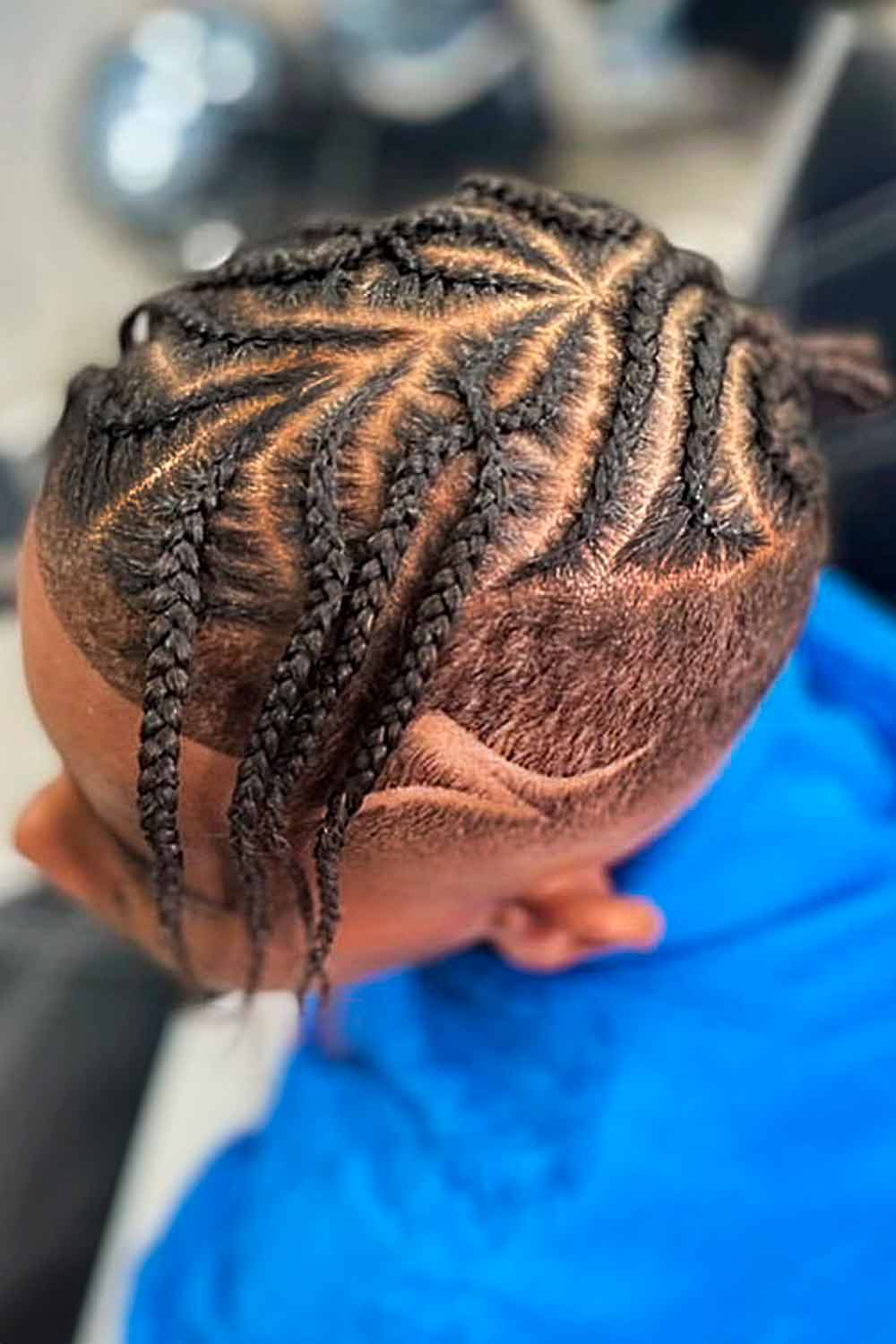 Source: @dynasty_barbers via Instagram
i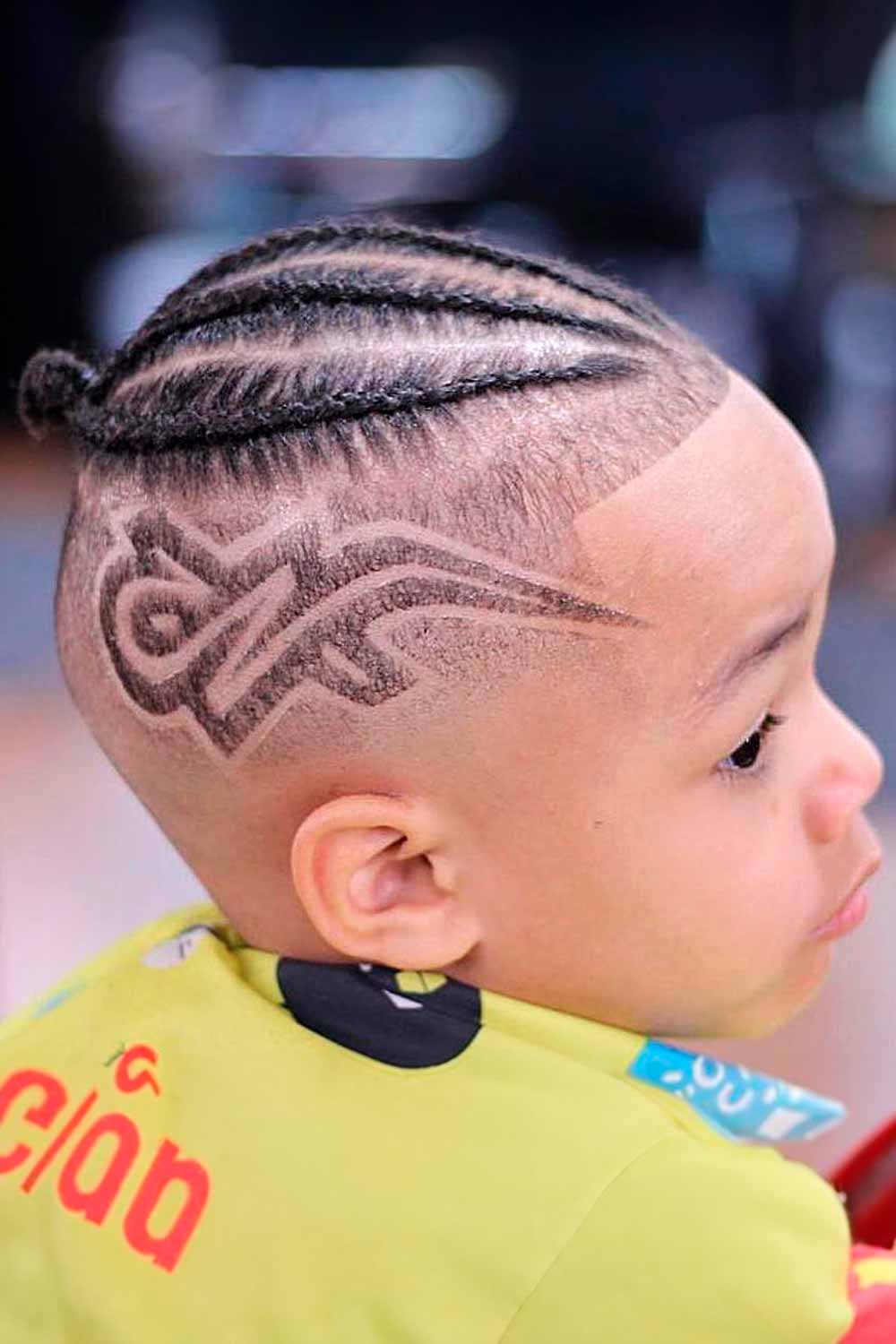 /
Boys Braids Twist
Black men braids offer a wide range of stylish options for boy braided hairstyles. If you're searching for a simple yet impressive look, twists are a sure bet. Twists don't demand any specific expertise, making them easy to do even at home. Additionally, they are less time-consuming compared to other types of braids, yet they still provide an awesome appearance.
Source: @braidedroots via Instagram
i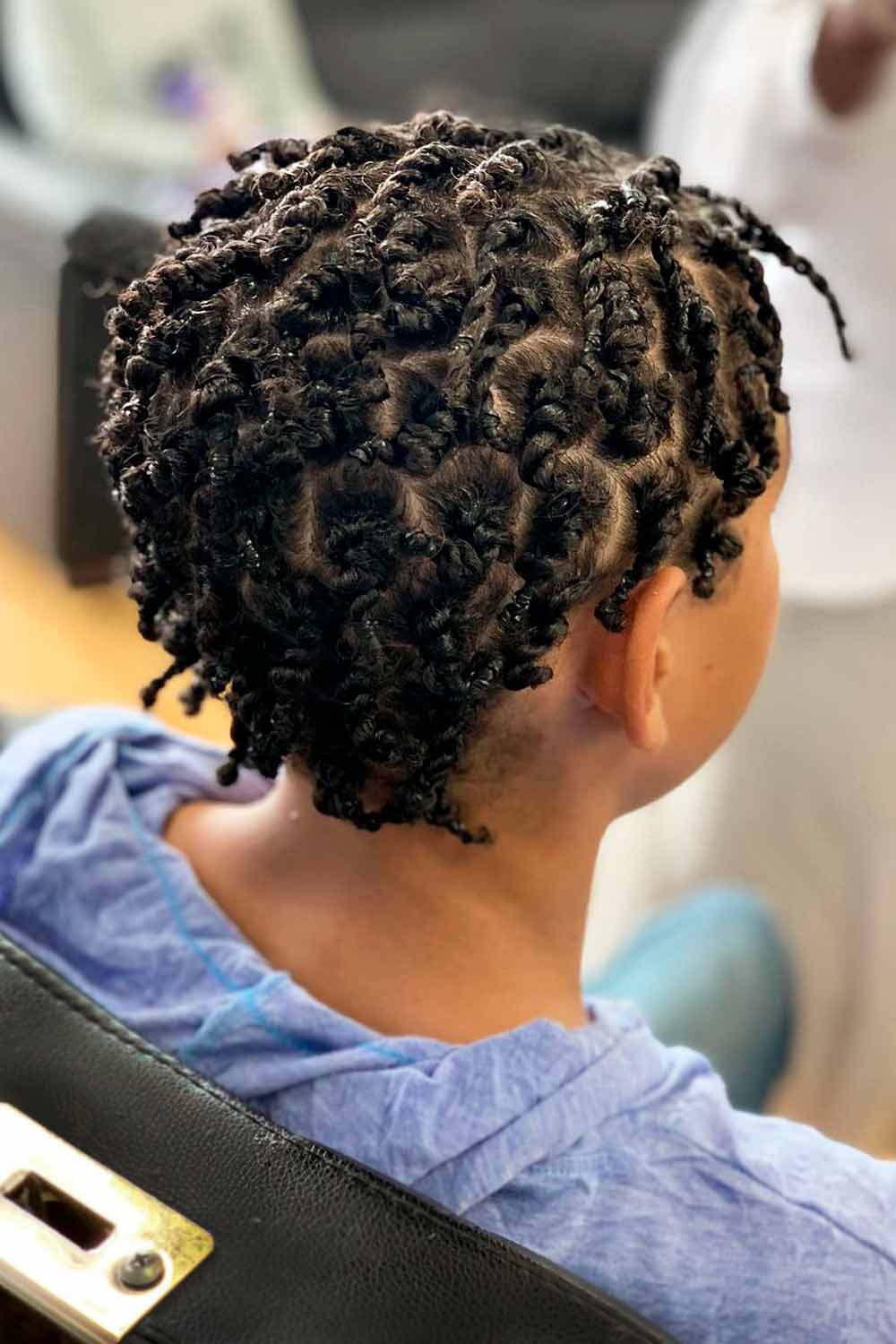 Source: @dynasty_barbers via Instagram
i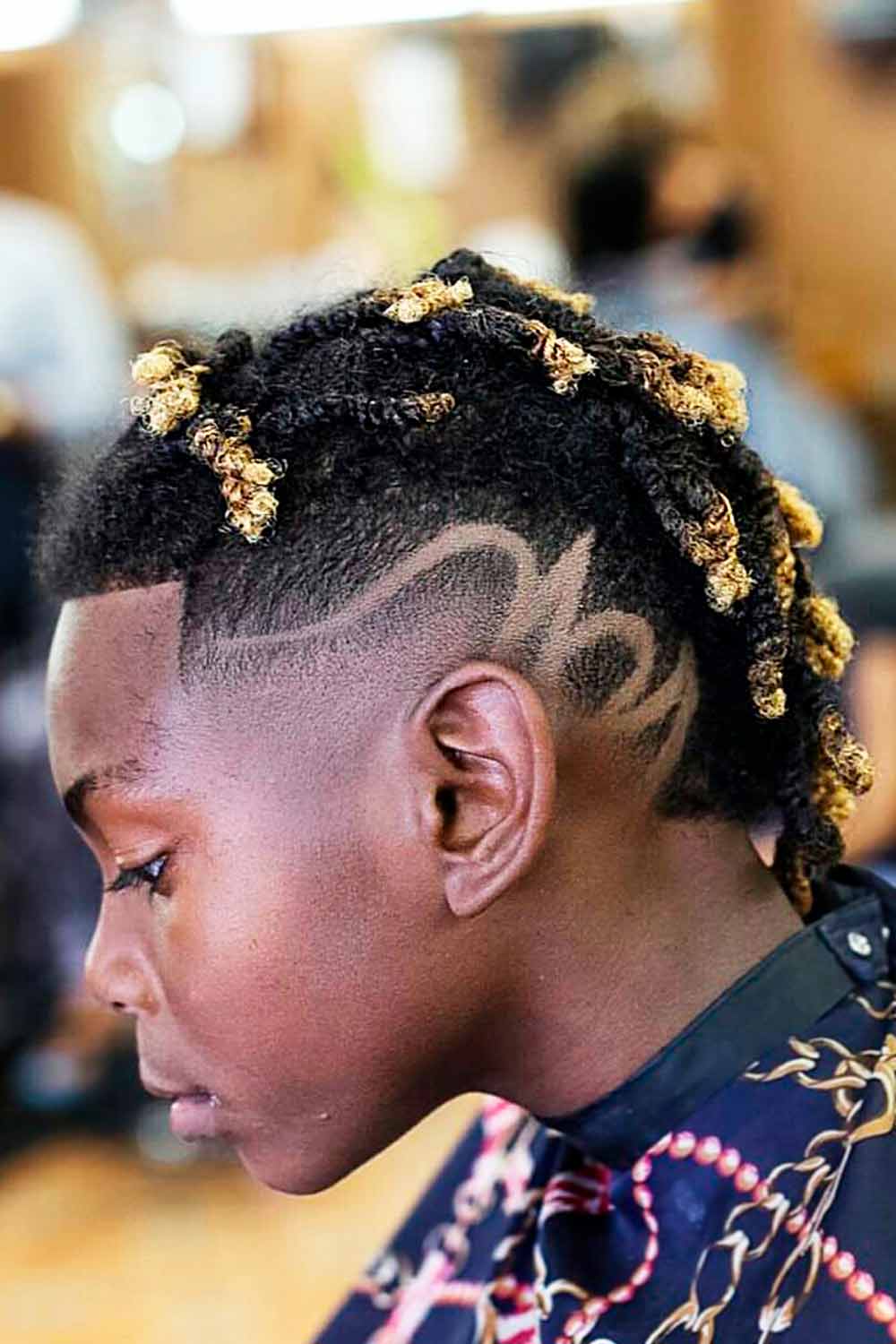 /
Braided Bun for Boy
In case your kid has long locks, boys braided hairstyles may be a great way to tame them. Start with dividing the hair on top into sections and braiding it all the way down. The free ends can be left loose or tied into a braided bun, which is another common hairstyle for boys with braids.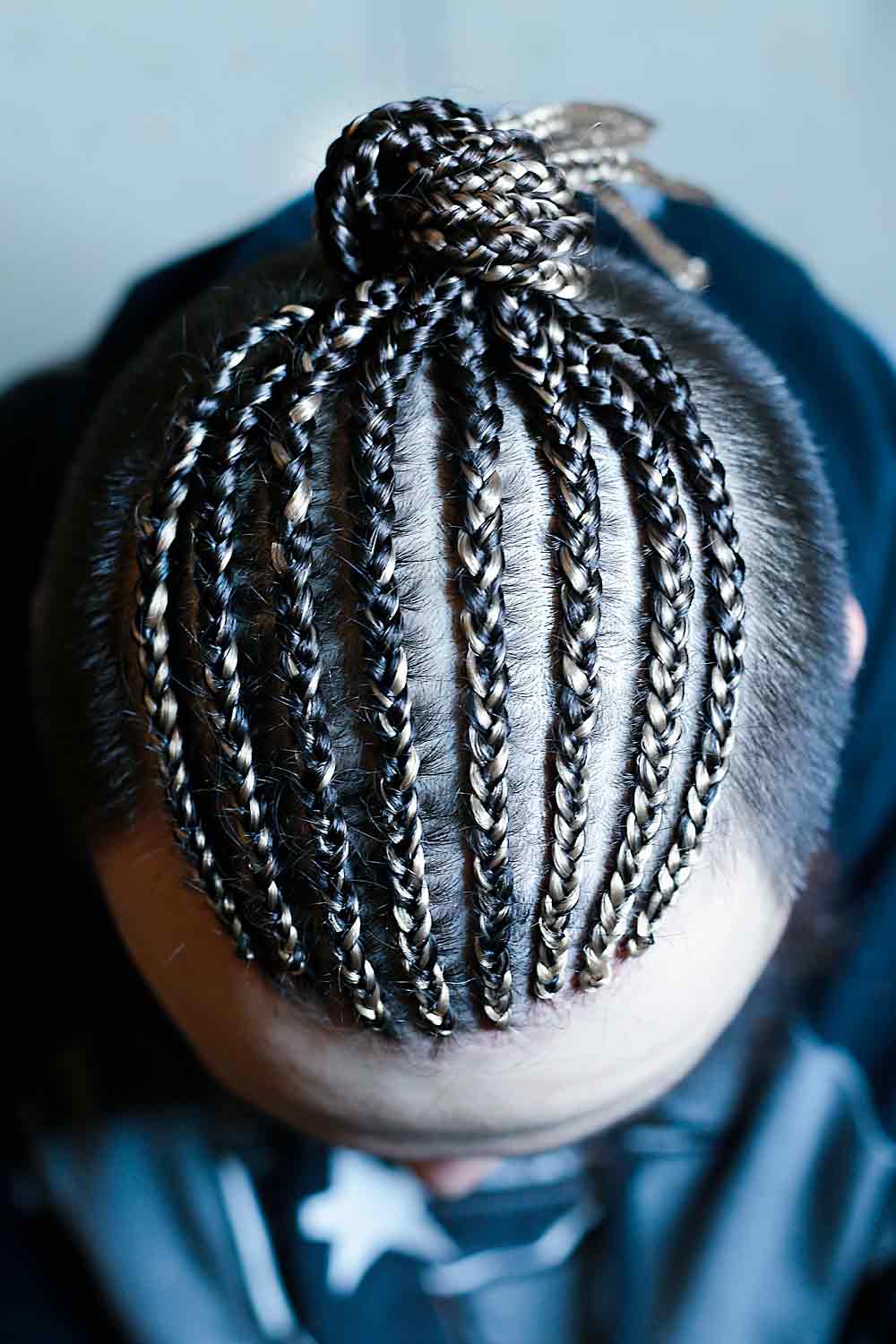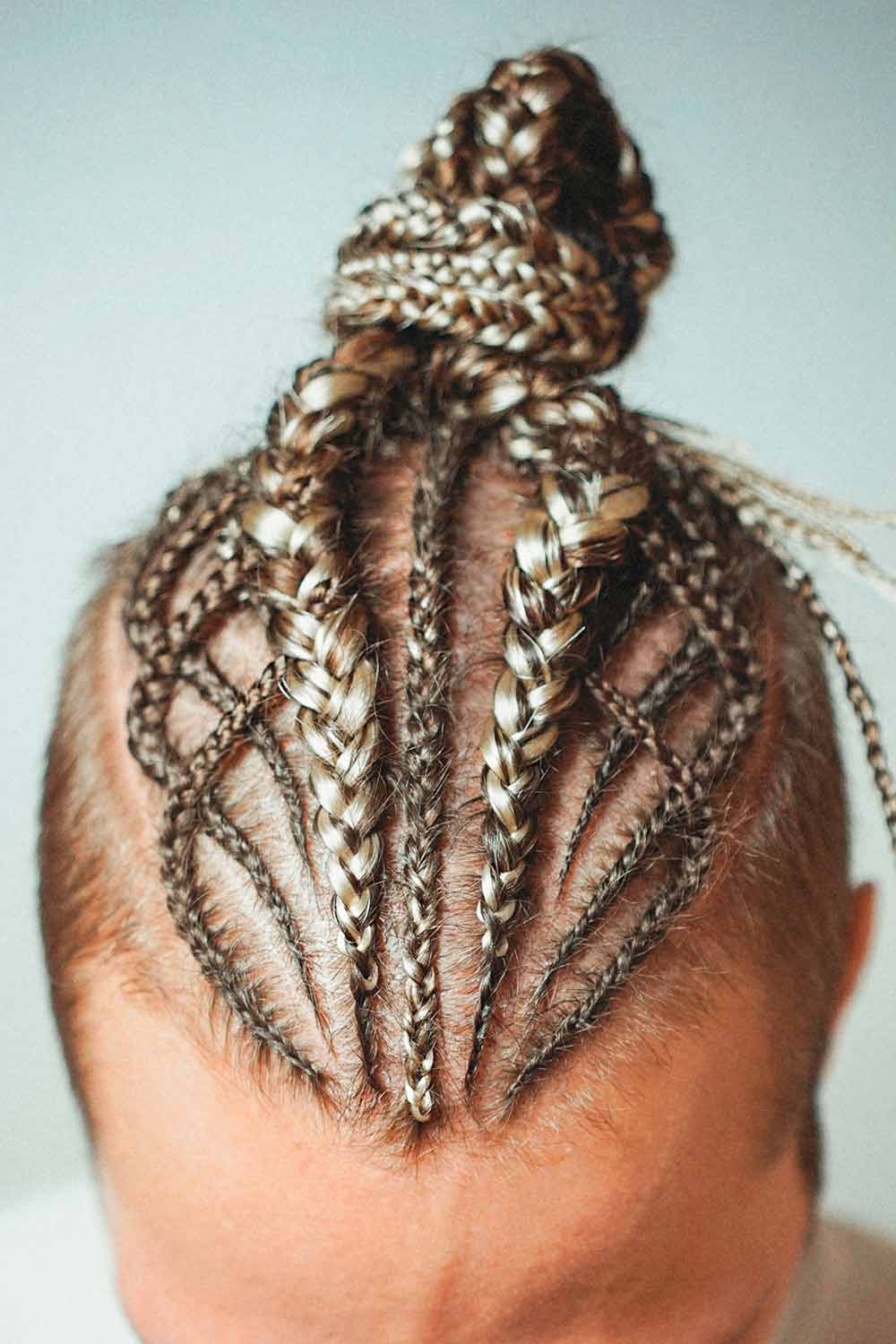 Source: @braidedroots via Instagram
i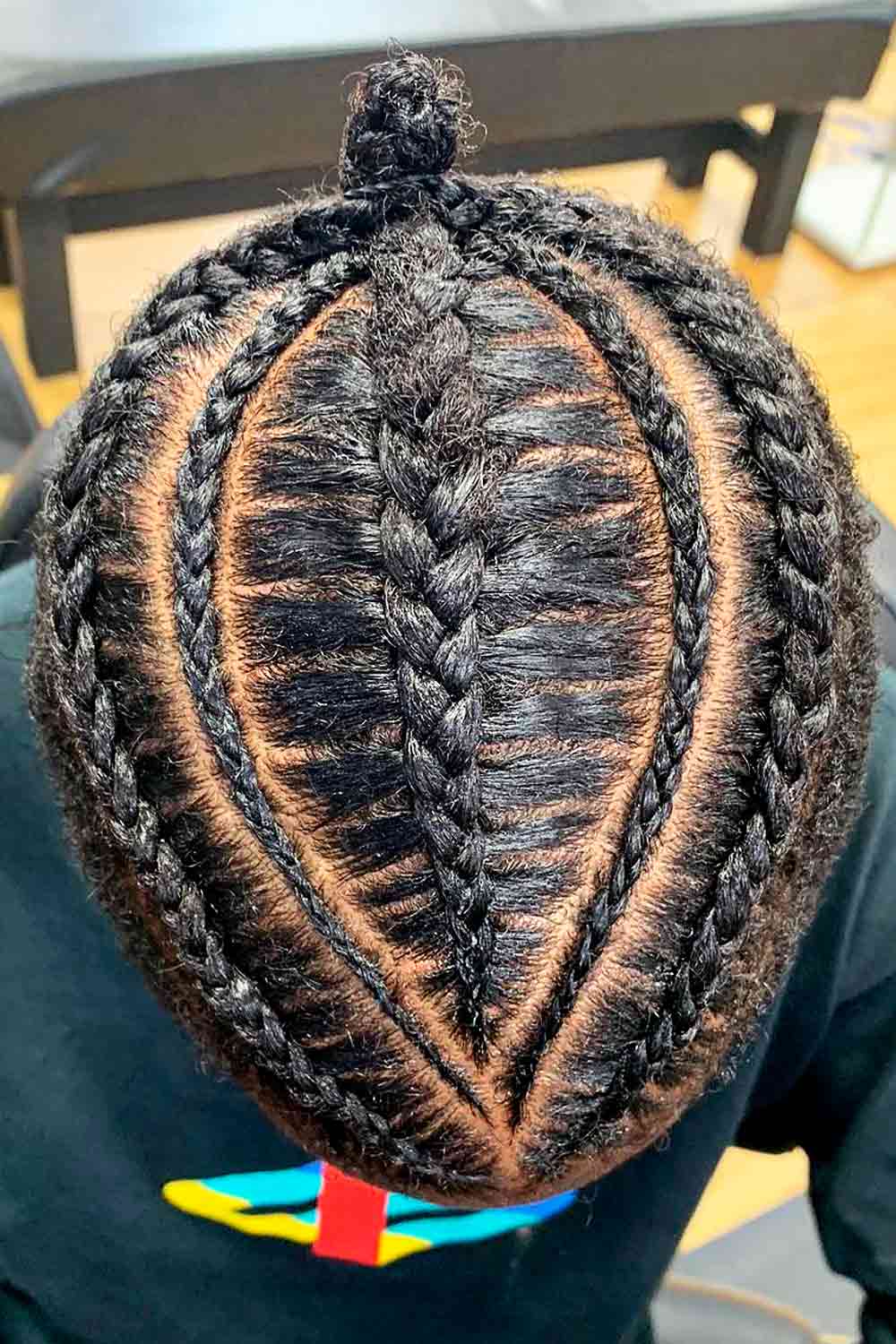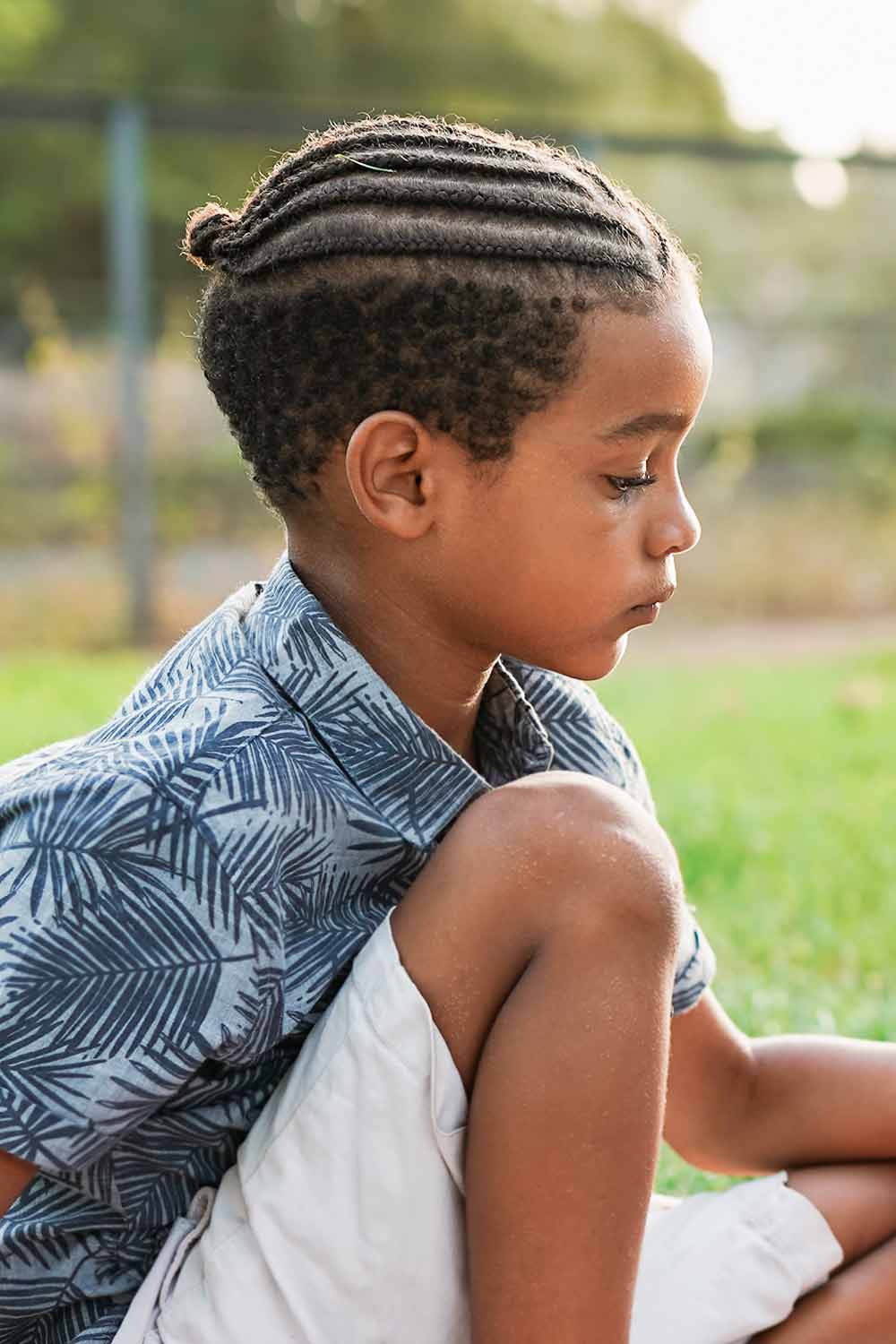 /
Rat Tail Kids Braided Hairstyles
A rat tail is a very controversial hairstyle even for adults, let alone kids. Some people love it, others hate it, but it never leaves anyone indifferent. So, if your kid decides to go for it, you can rest assured that he will not go unnoticed. Besides, a rat tail is a low key way to try on boys braids hairstyles without much hustle.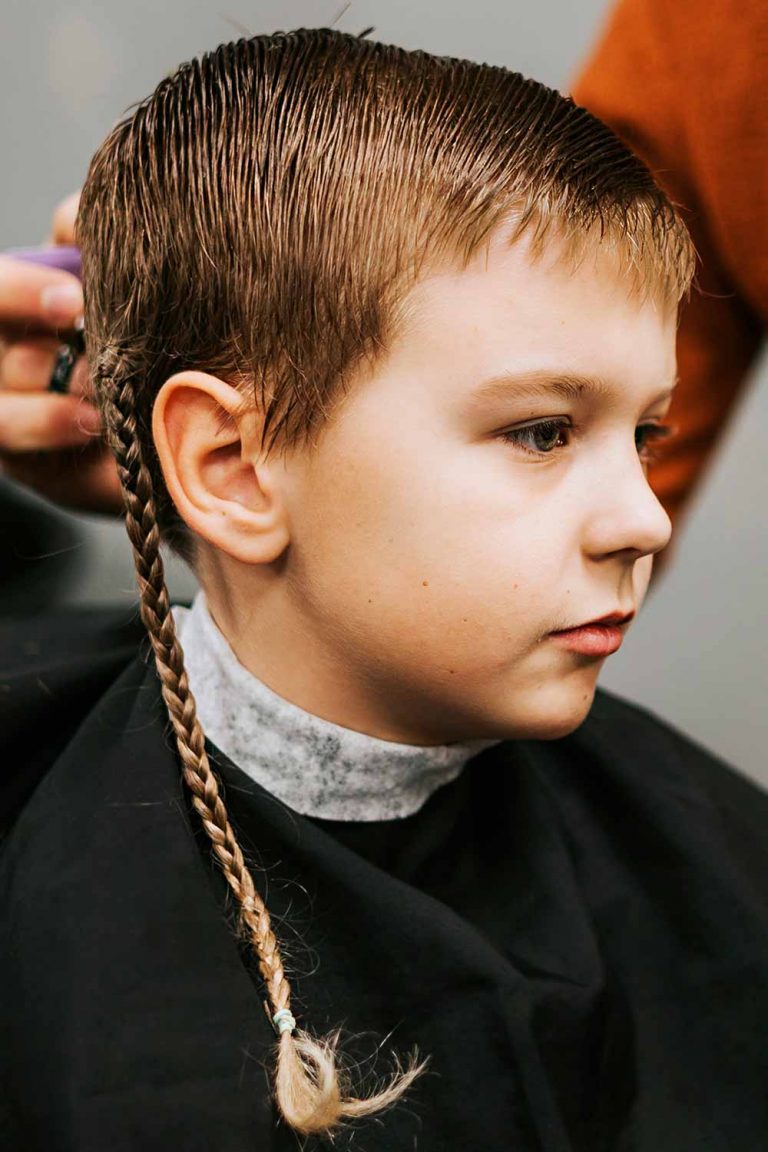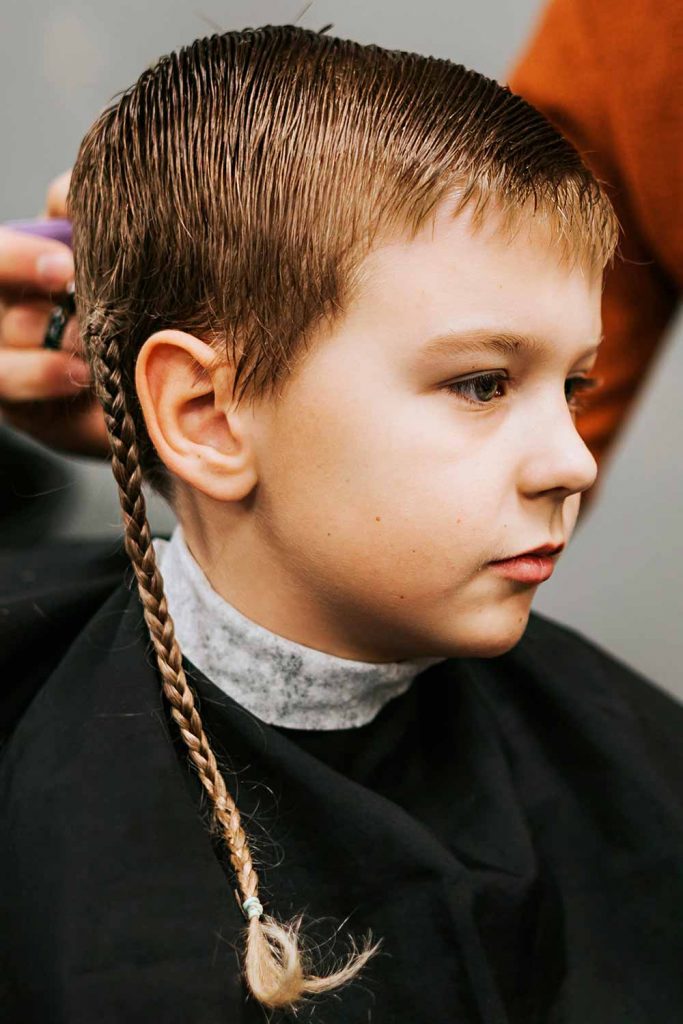 French Braid
Whenever your kid needs to look his best, a French braid is his failproof option. It allows him to tame his hair, giving his silhouette a neat and elegant appearance. As such, he is welcome to wear it in any ambiance, even pretty formal.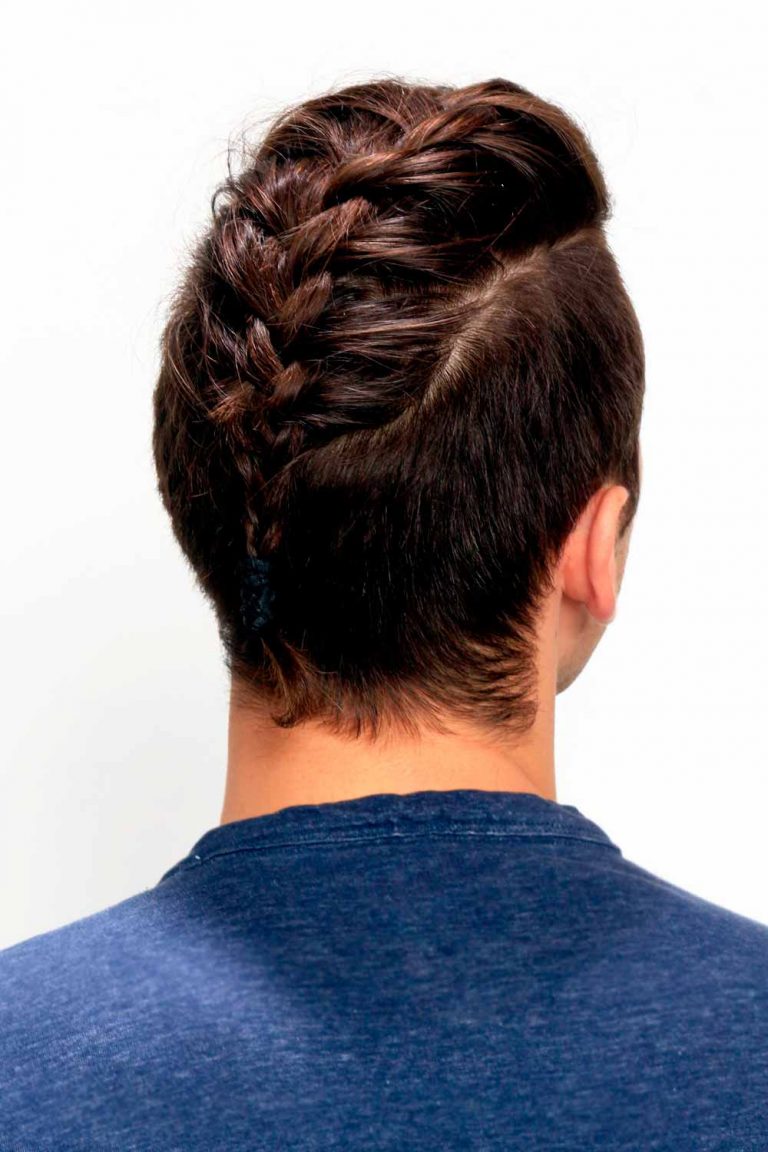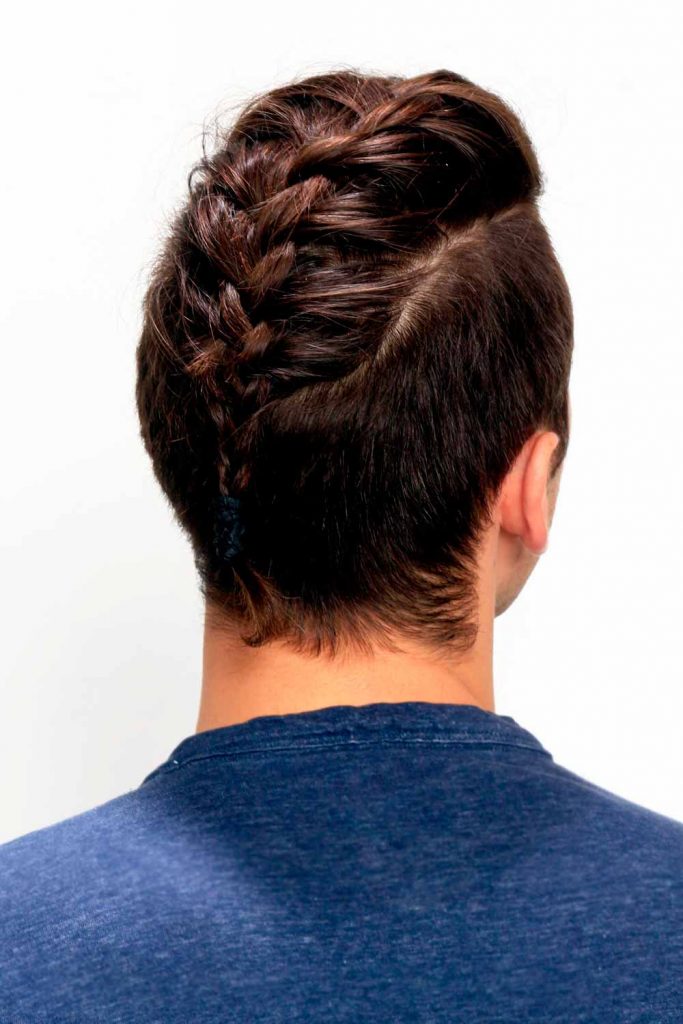 Colorful Braids
It is always a good idea to add some color to boys braid styles. To create colorful braids, you should not necessarily dye your kid's hair. You may if you want but remember that his school dress code may not allow it. But before ditching the whole idea, we have a great suggestion. Why not incorporate some colorful strands into your little boys braids, which can be taken out when needed?
Source: @dynasty_barbers via Instagram
i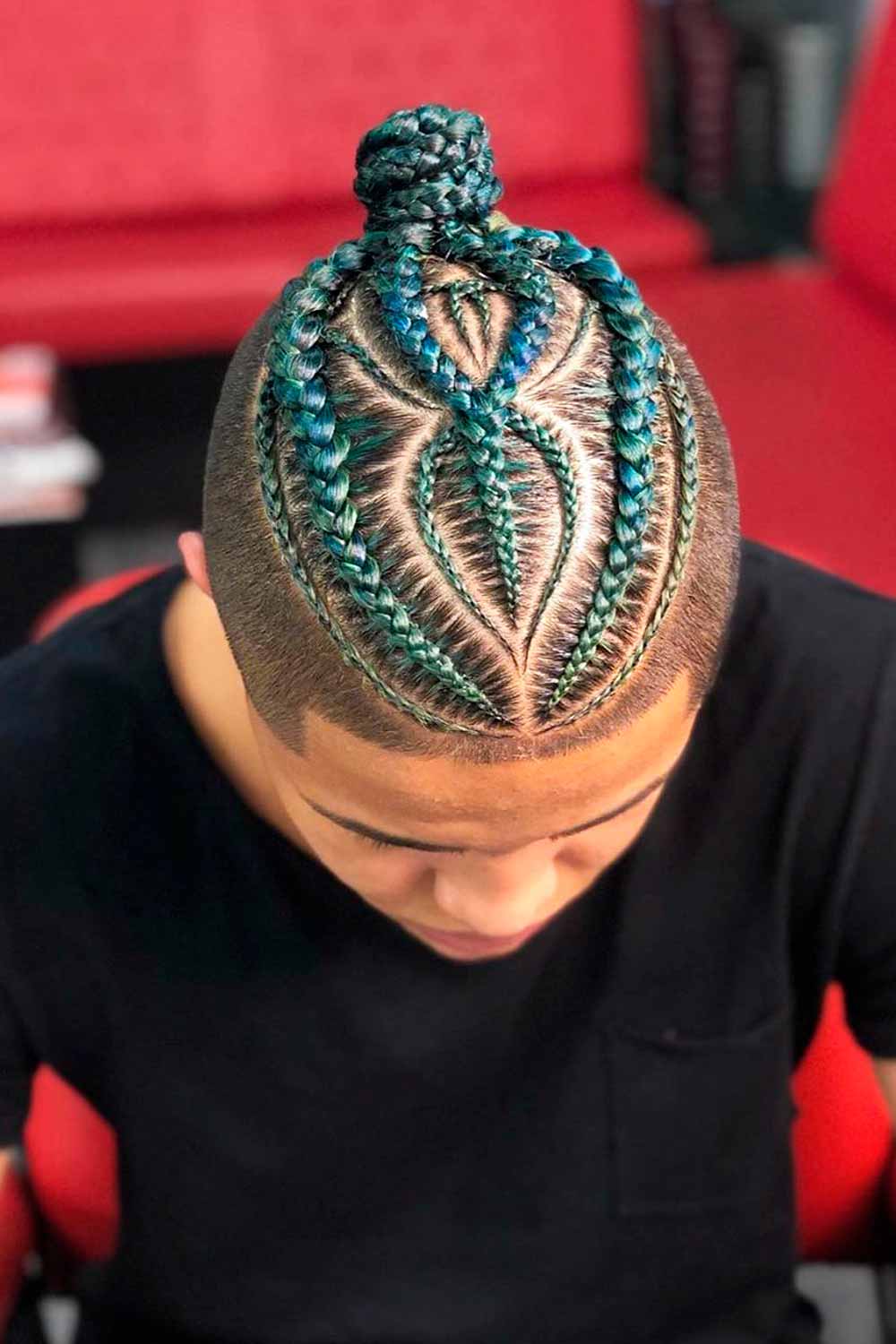 Source: @afrolife16 via Instagram
i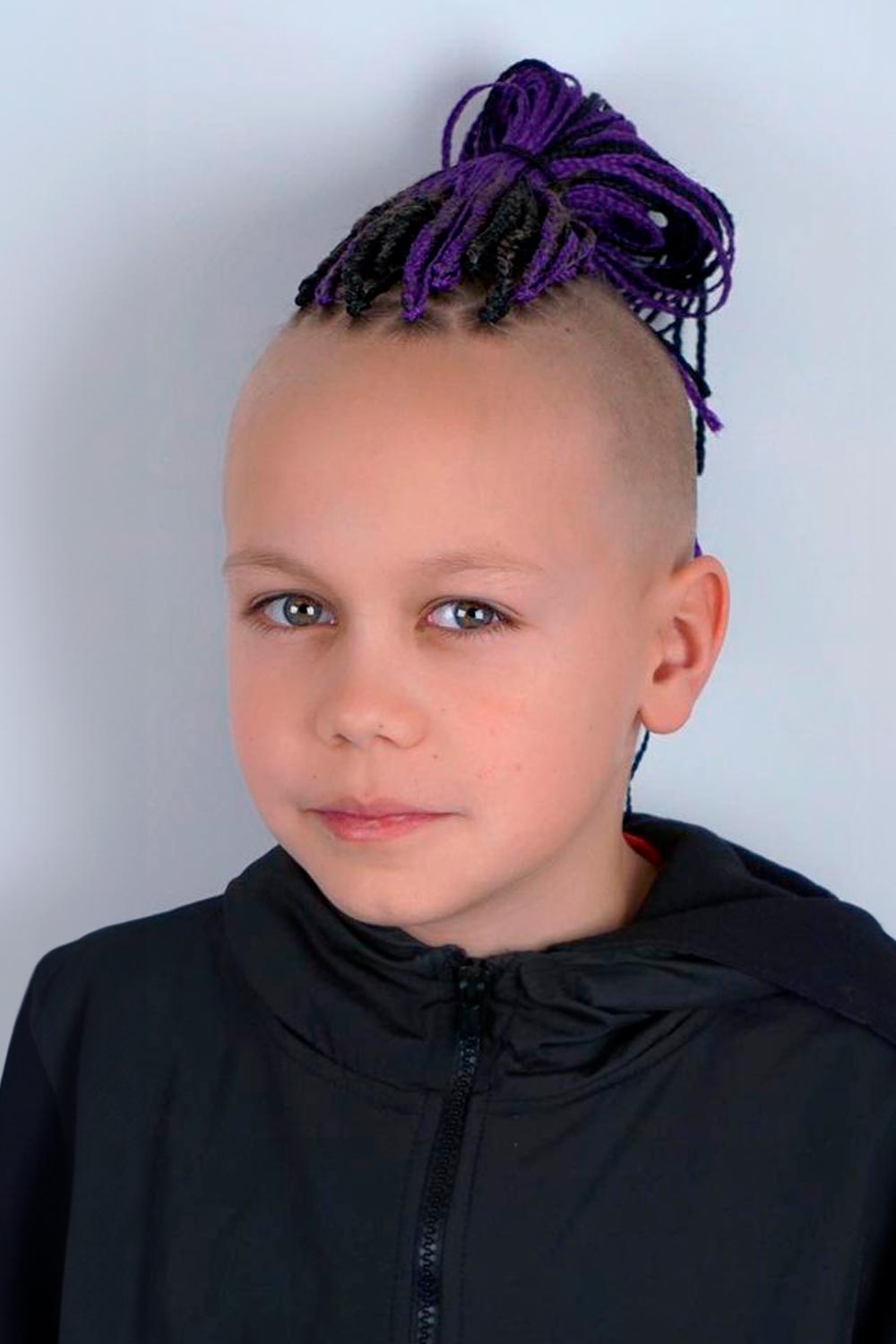 /
Multi-Directional Cornrows
We are used to braiding cornrows so that they go along our head. But why not change the direction to end up with a more unique and unusual hair look? Multi directional cornrow boy braid styles are anything but boring. Just find someone who can deliver the look and you will not regret it.
Source: @magicfingersstudio via Instagram
i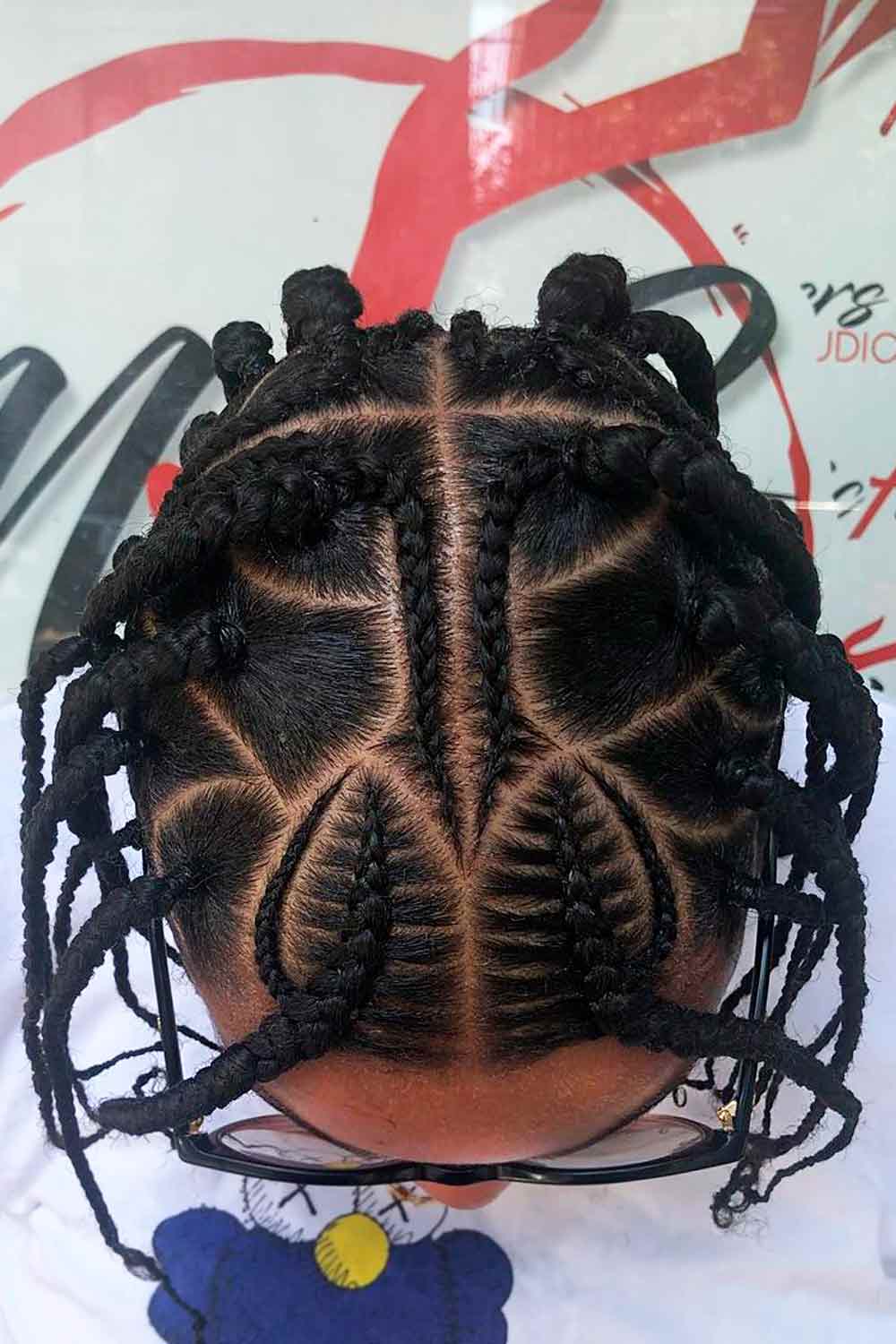 Source: @braidedroots via Instagram
i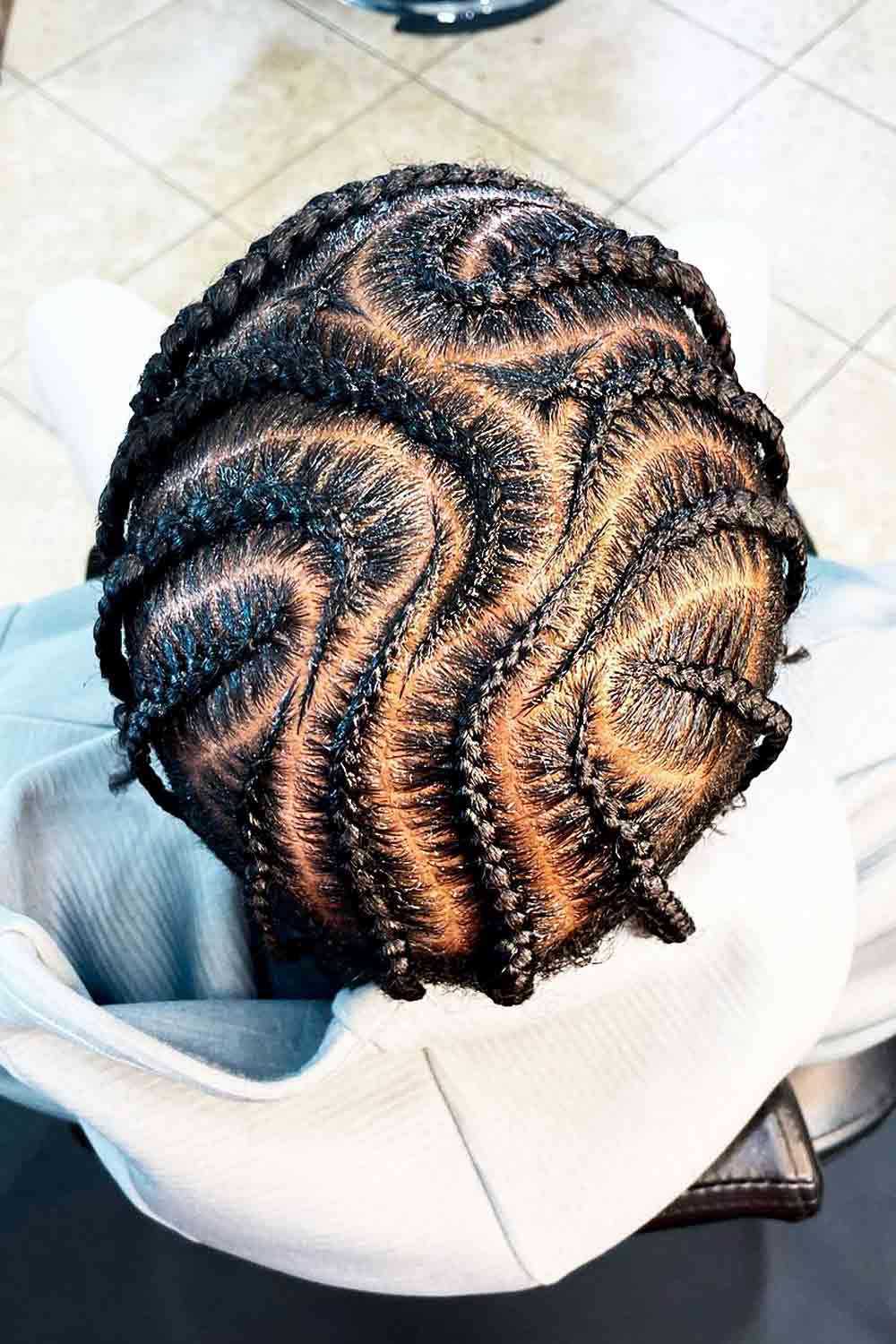 /
Little Boy Hairstyles Braids And Dreads
Who said that dreadlocks are not for kids? We are here to prove them wrong. This is one of those cool braid hairstyles that will make your kid the trendiest guy in the class, or maybe even the whole school. Yet, do not forget that you need to take care of them properly.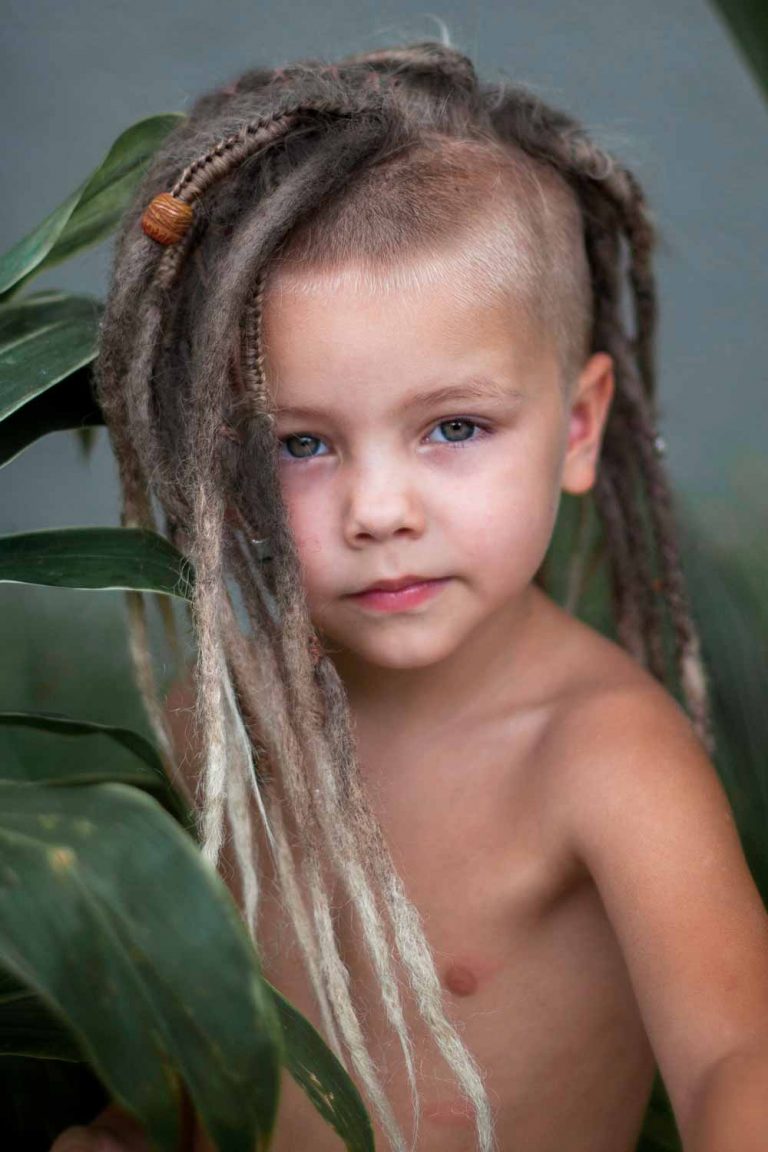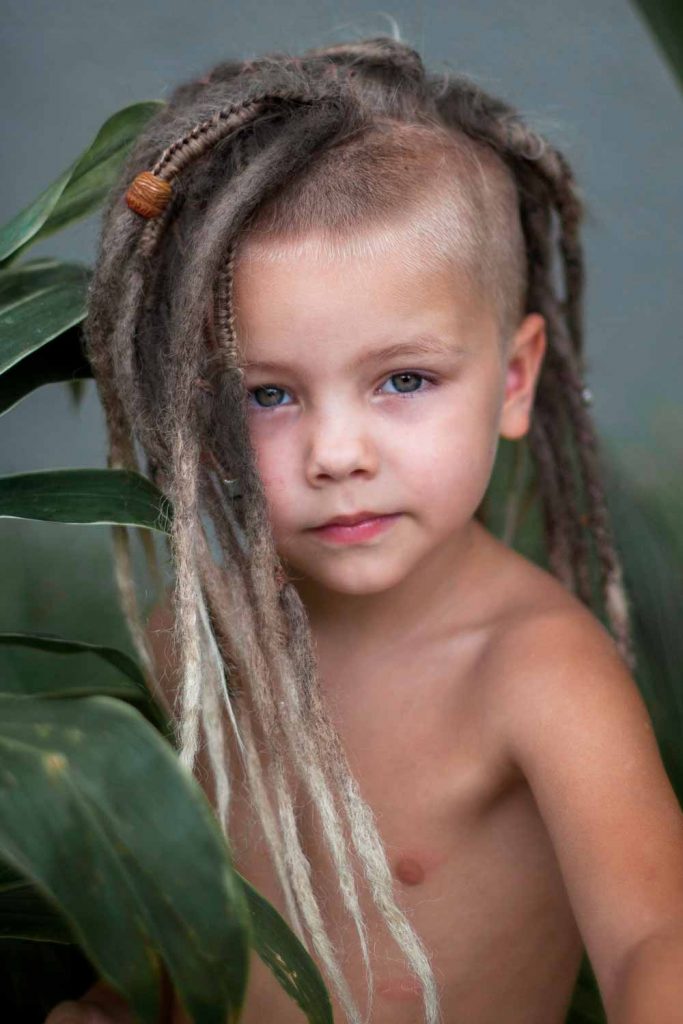 Braids for Medium Hair
One of the main benefits of little boy braid styles is that they can be pulled off on any hair length. Hence, if your kid has mid length hair, then weave it so that the braids remain on display. This hairstyle is easy to maintain and fun to wear. That is exactly what a boy needs.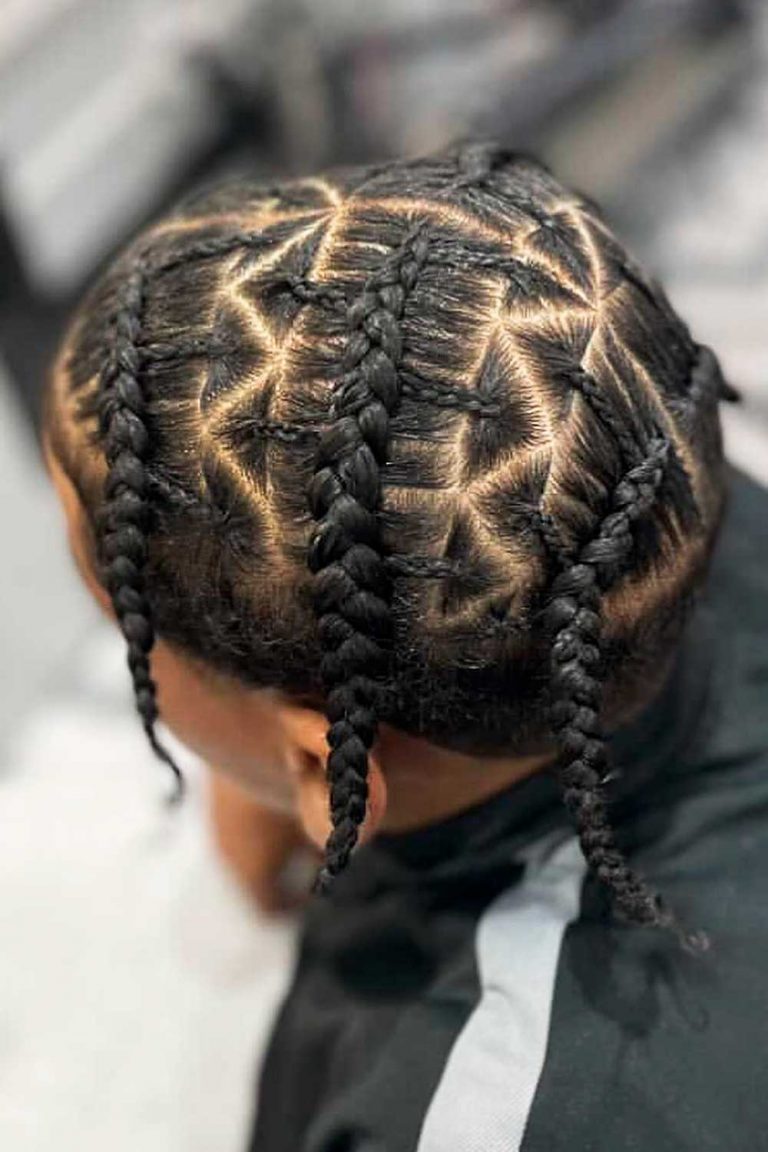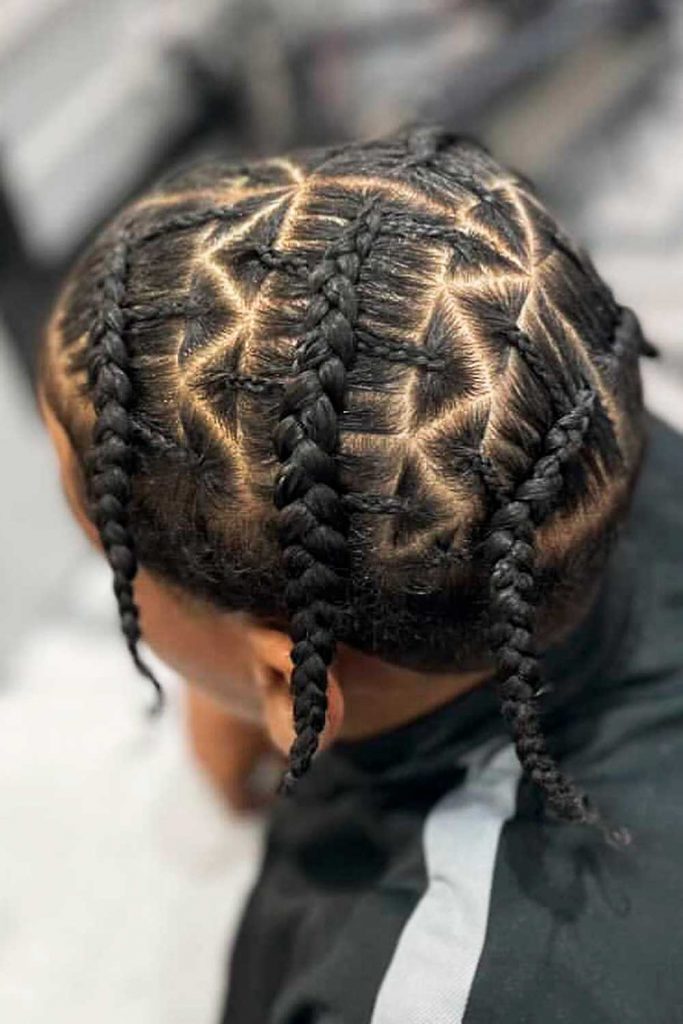 Source: @‌f4fade via Instagram
Zig Zag Boys Braids
Zig zag braids hairstyles will take your teen boy haircuts to the spotlight. They have a clean profile with a lot of impact. A great way to make a strong fashion statement and keep the locks in order. It is important that the braider be very attentive when creating the look.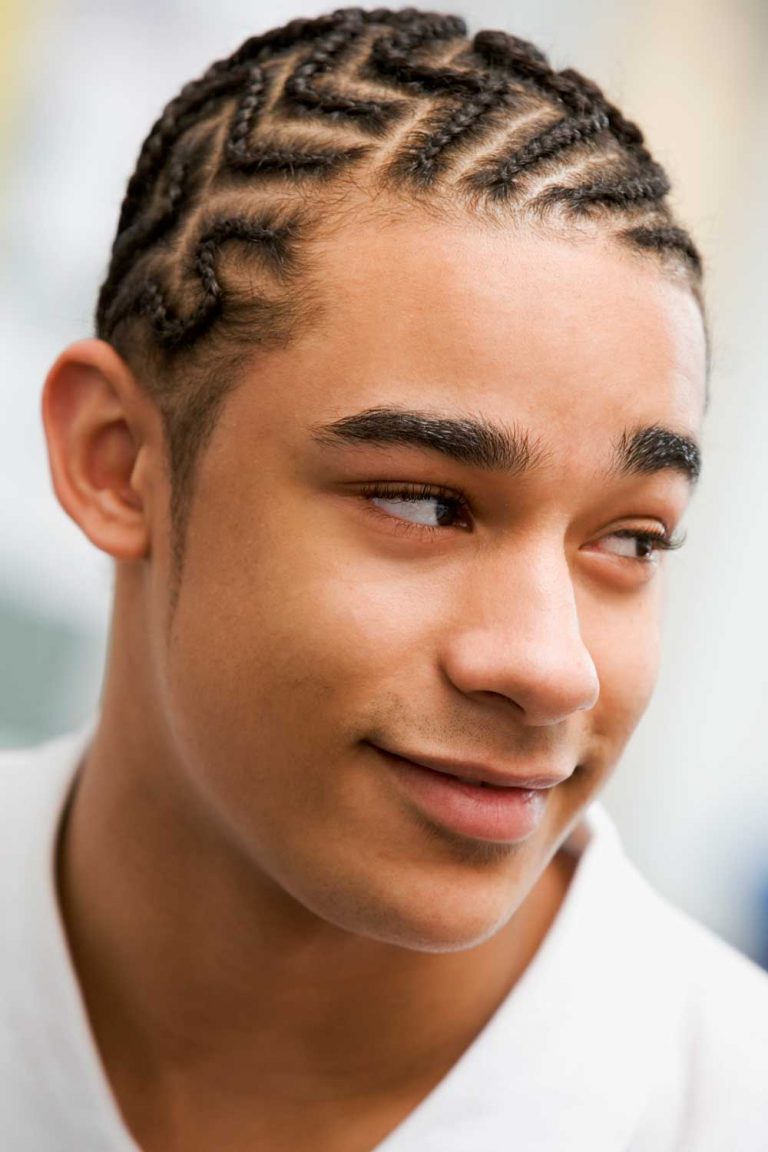 Spider Braids Boys
With spider boys hairstyle braids, your kid will collect compliments left, right and the middle. The style is quite easy to recognize by the very pronounced pattern it creates on the top of the head. Yet, there are many braiding schemes to do the look, so your kid is sure to have a one of a kind hairstyle.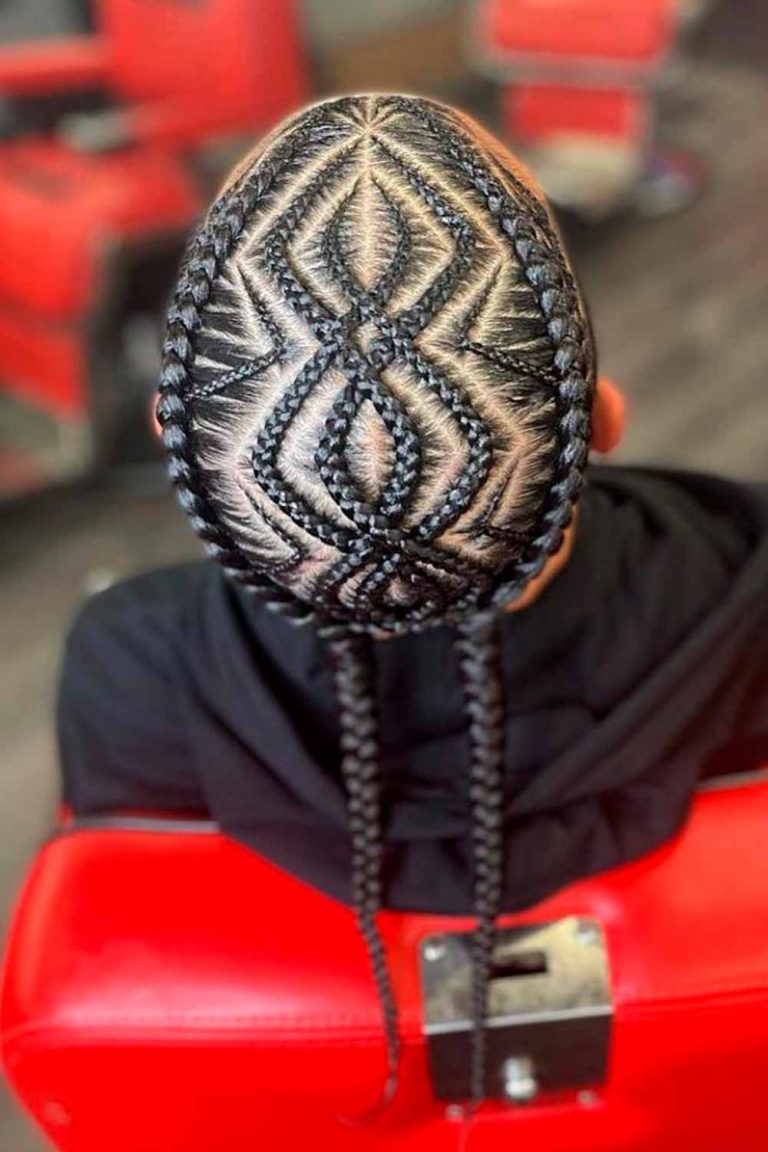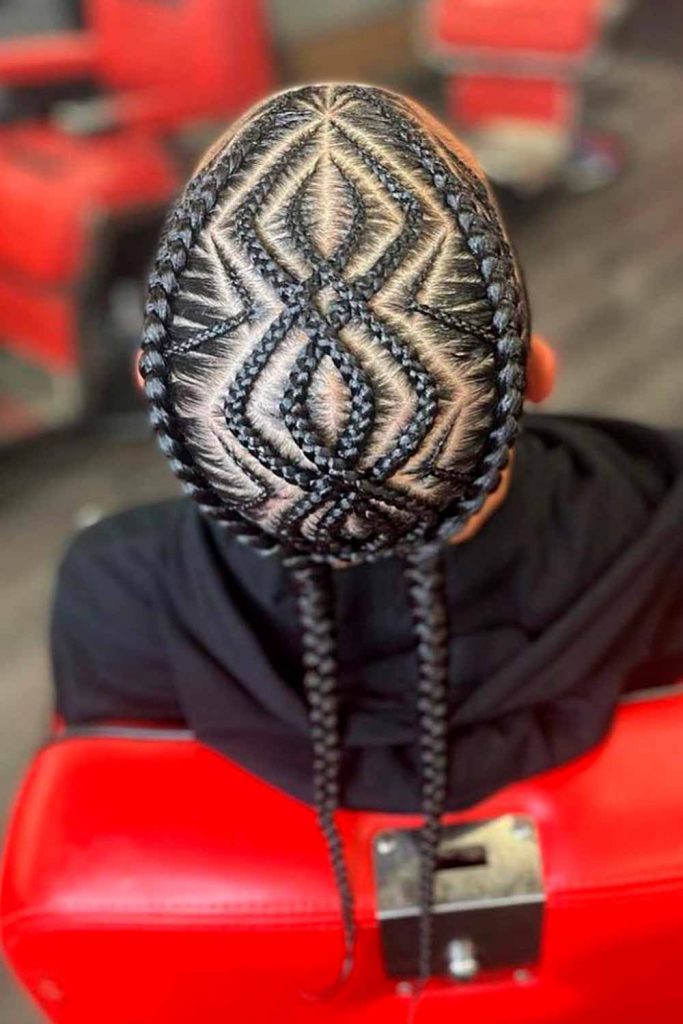 Source: @‌dynasty_barbers via Instagram
Pop Smoke Braid Styles For Boys
Kids like to copy celebrity hairstyles. Well, who doesn't? So, no wonder that Pop Smoke braids are so popular among boys and men across the globe. The signature feature of the look is two face framing braids on each side of the head. The remaining hair can be braided into four to six braids.
Source: @f4fade via Instagram
i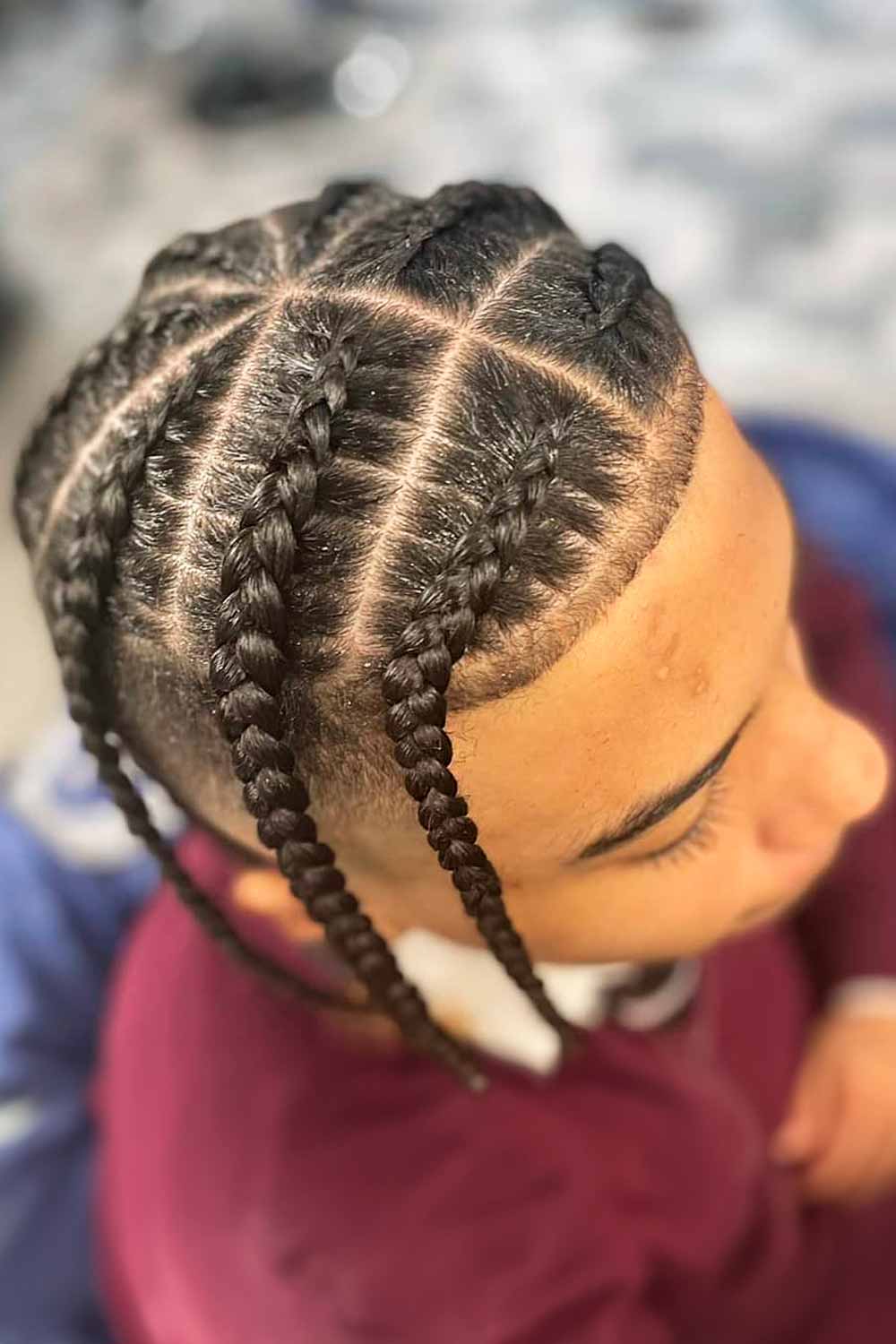 Source: @braidedroots via Instagram
i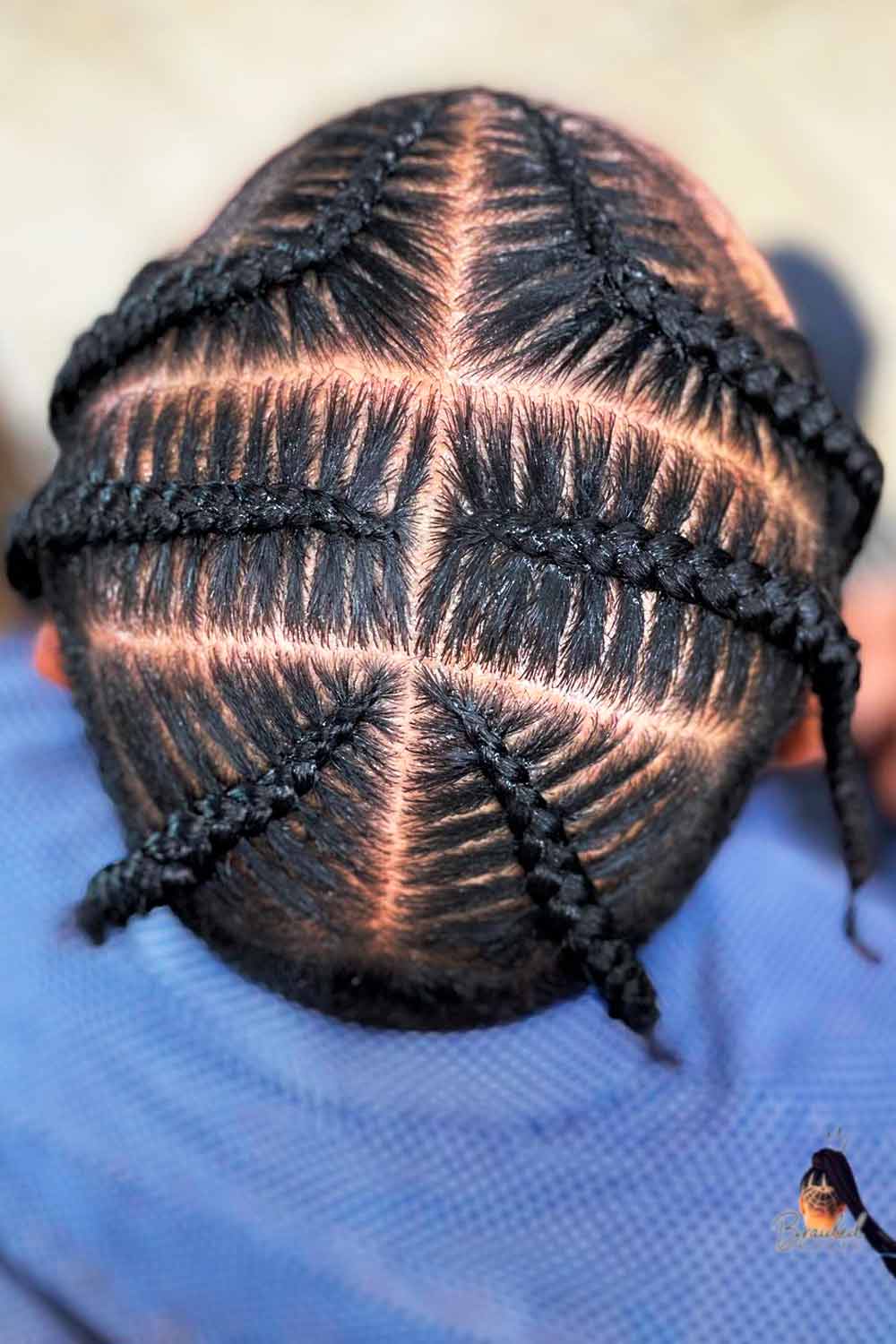 /
As you can tell, braids for boys offer as much versatility as braids for men, if not more. There is a style option for any hair length and type. You can also upgrade the look with beads, hair design or an intricate pattern. Do not limit your imagination and let your kid express his personality with his hair look.
FAQs: Braids for Boys
Do guys do braids?
Of course, guys do braids. They help you not only achieve a stylish and cool hair look with a hipster vibe but also keep your long locks in order.
Are braids for kids?
Like the majority of hairstyles, braids know no limits in terms of age. So, they can work for kids as successfully as for adults.
Do braids damage your hair?
When done correctly, braids can do no harm to your hair. Instead, they are a popular protective hairstyle that keeps your locks safe and sound while you are sleeping or doing active sports, preventing freeze, dryness and brittleness.
How long do braids last?
On average, you can wear braids for 2-8 weeks, which depends on the style you got and your hair care routine. Do not forget that braids require regular cleansing (at least every other week).