In case you wonder why fuckboy haircut is so popular today – there are lots of reasons for that. To begin with, no matter the length there is always a suitable option to play around with. Not to mention that all the freshest trends are easily incorporated into this look. Last but not least, all the ladies simply can't resist a man with such a trendy cut. That is why we suggest to your attention this perfect guide into the world of fuckboi cuts!
What Is A Fuckboy Haircut?
What is a fuckboy haircut? Well, we're glad you asked. Bad guys can fades or undercuts with a quiff, faux hawk, pompadour, side part and slick back.
If you want to achieve these hot hairstyles for yourself, keep reading! We'll tell you how to get it below.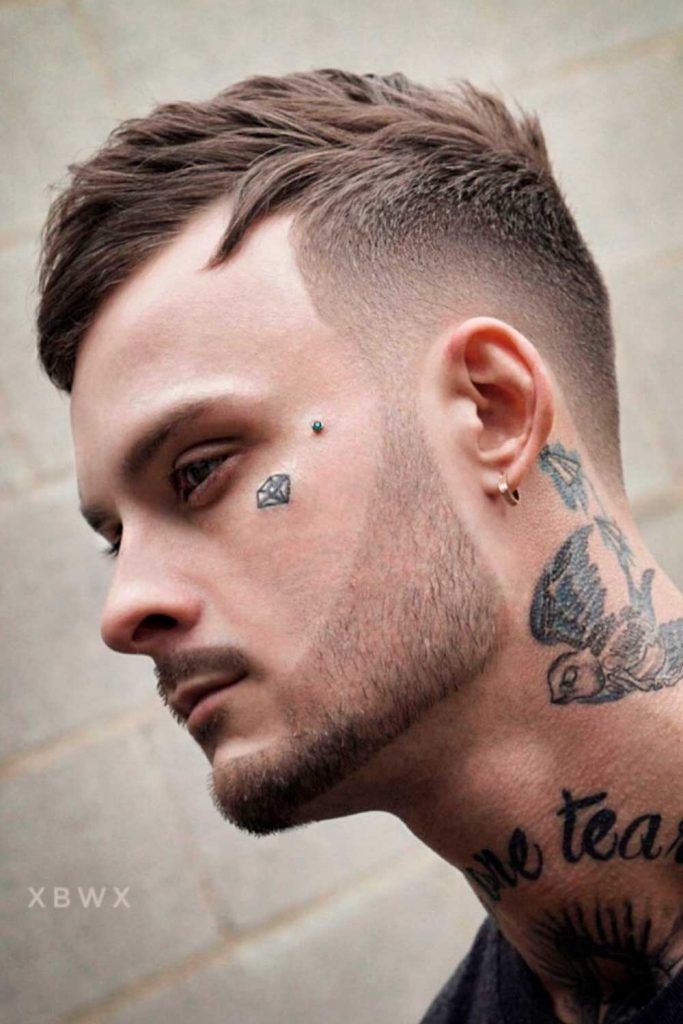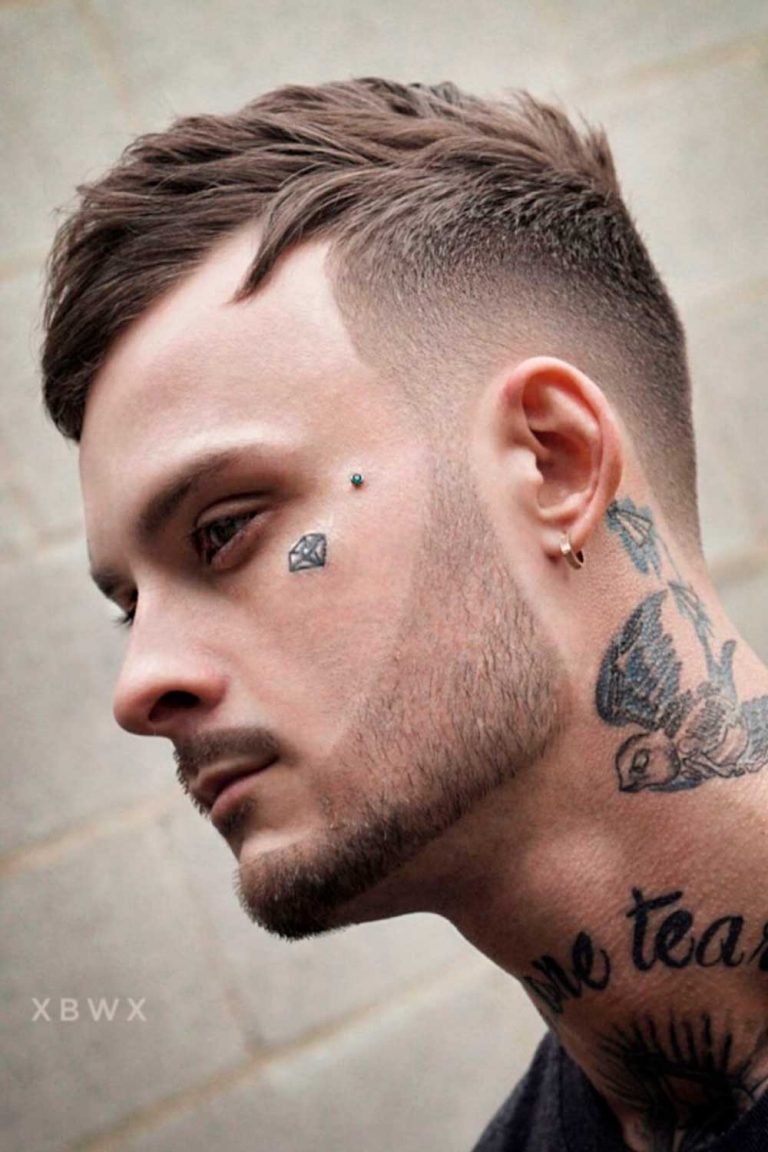 Source: @xbigwesx via Instagram
How To Get The Fuckboy Haircut
Fuckboy haircuts are many, but there is one thing in common – the way they are cut. The thing is that the essential step is to shave the sides and back of the head while all the experimentation is left in the middle. This means that apart from the shaved sides you can get as creative with your new hairstyle as you wish.
Most Popular F*ckboy Haircuts And Styles
Now, when you are aware of the key steps to getting this cut, it is time to pay attention to the most popular ideas. Who knows maybe there is something that you are still unfamiliar with and it will inspire you to get a new style!
Fade Haircut
Men who want to attract the attention to their beautiful eyes but still desire to remain stylish should definitely concentrate on fades. The thing is that a fuck boy haircut with a fade haircut extremely stylish and the styled up top grants your look that trendy vibe that many opt for. Besides, it is very easy to look after, all you need is just a little bit of product worked in your hair in the morning.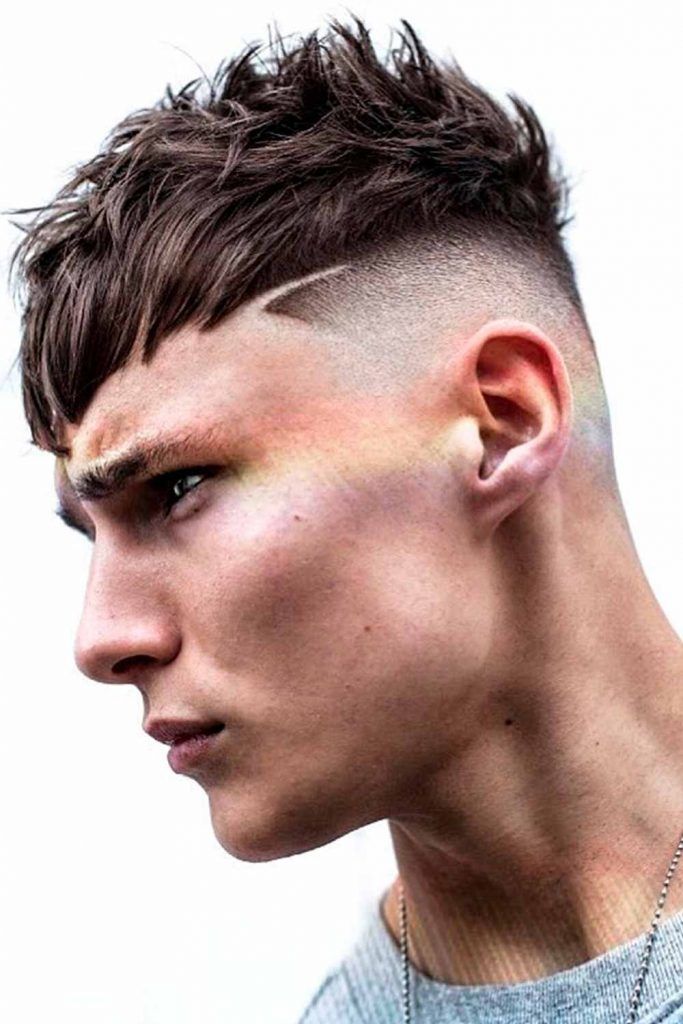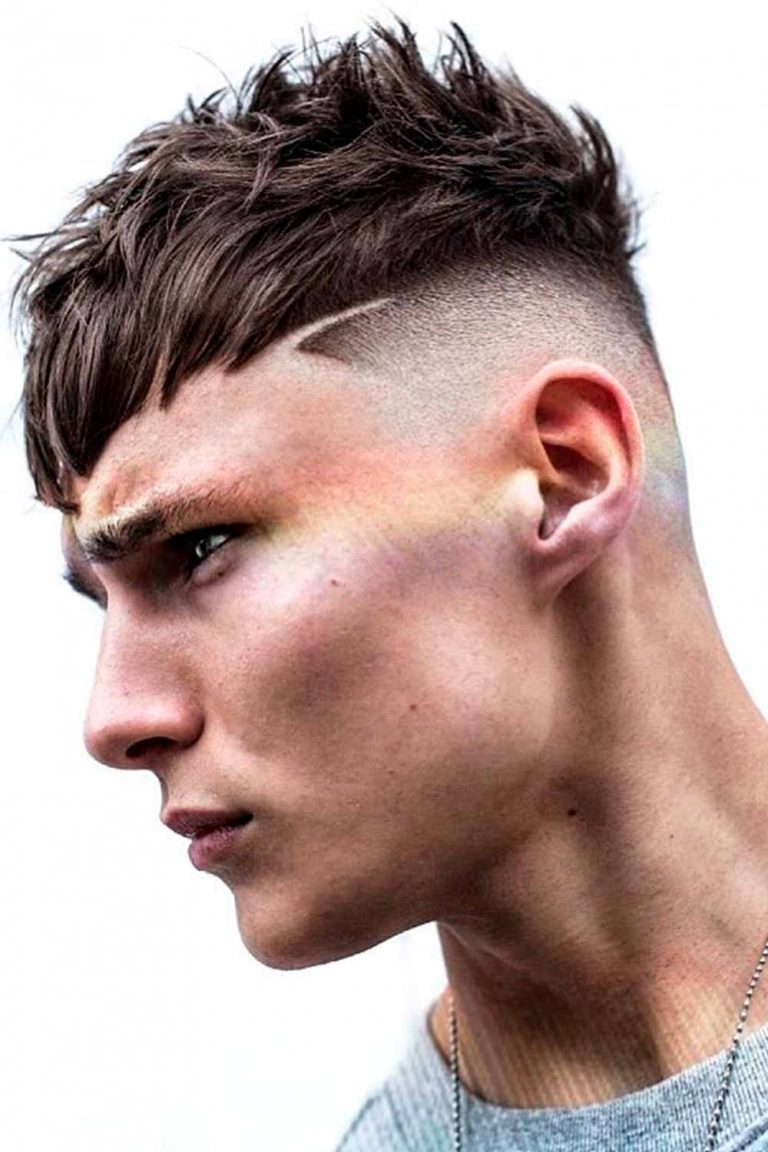 Source: @r.braid via Instagram
Disconnected Undercut
It may seem that undercut and fade are the same types of haircut, but they are not. While with fade the hair is cut at a different length, undercut haircut is even everywhere. When your aim is a fuckboi haircut with disconnected undercut – we have a great example to share. Yet, you need to be aware of the fact that this cut works best with thick and straight hair.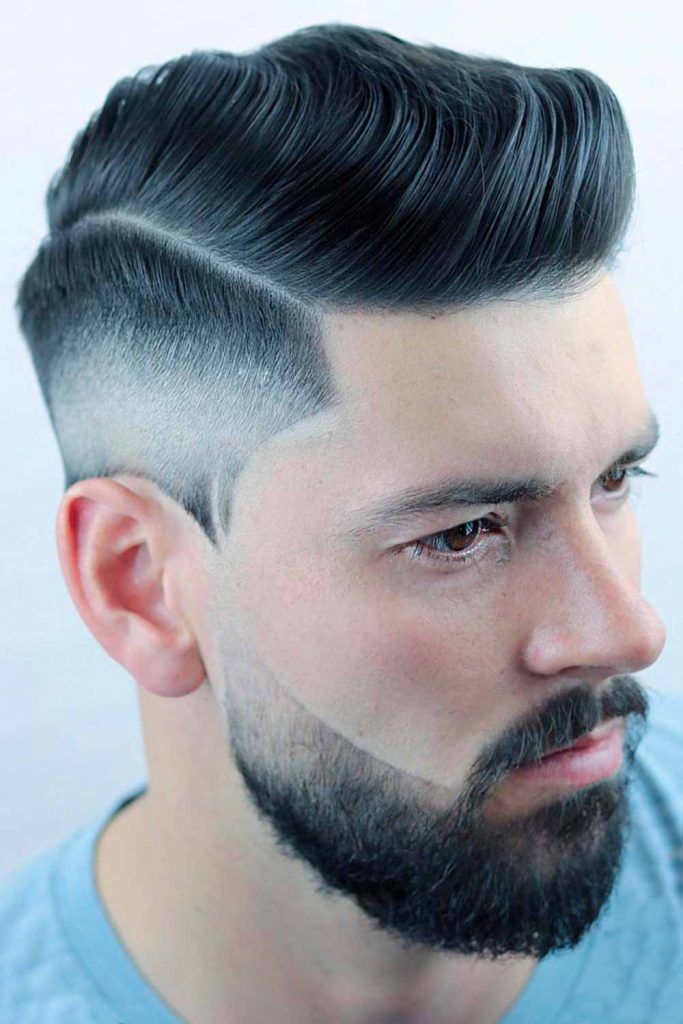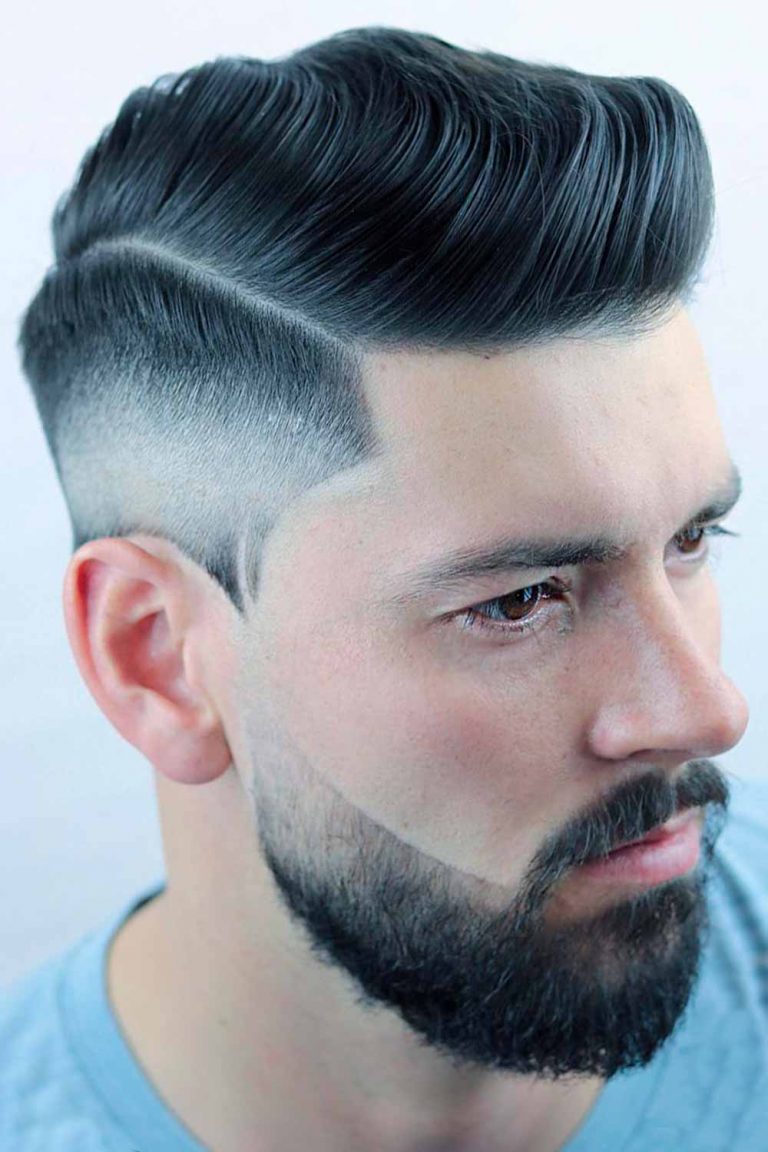 Source: @corneliucrihan via Instagram
Comb Over Fuckboy Haircut
Another very popular and required fuck boi haircut these days is a comb over haircut. There is no wonder why in fact. The truth is that this look is timeless and iconic and if you are looking for something over the edge classy and sassy – this may be it!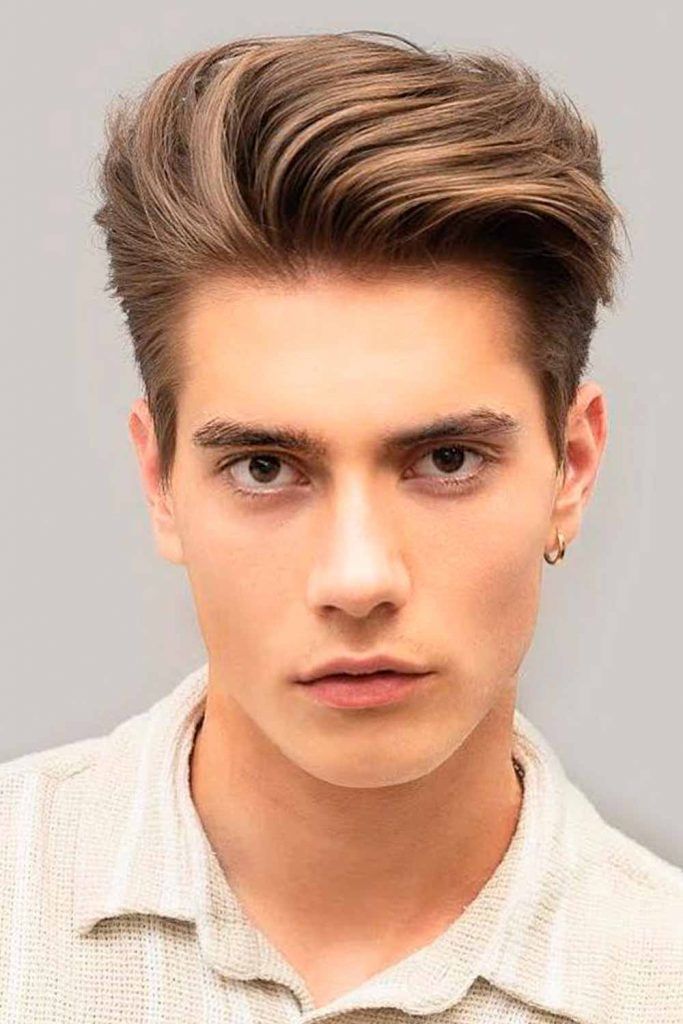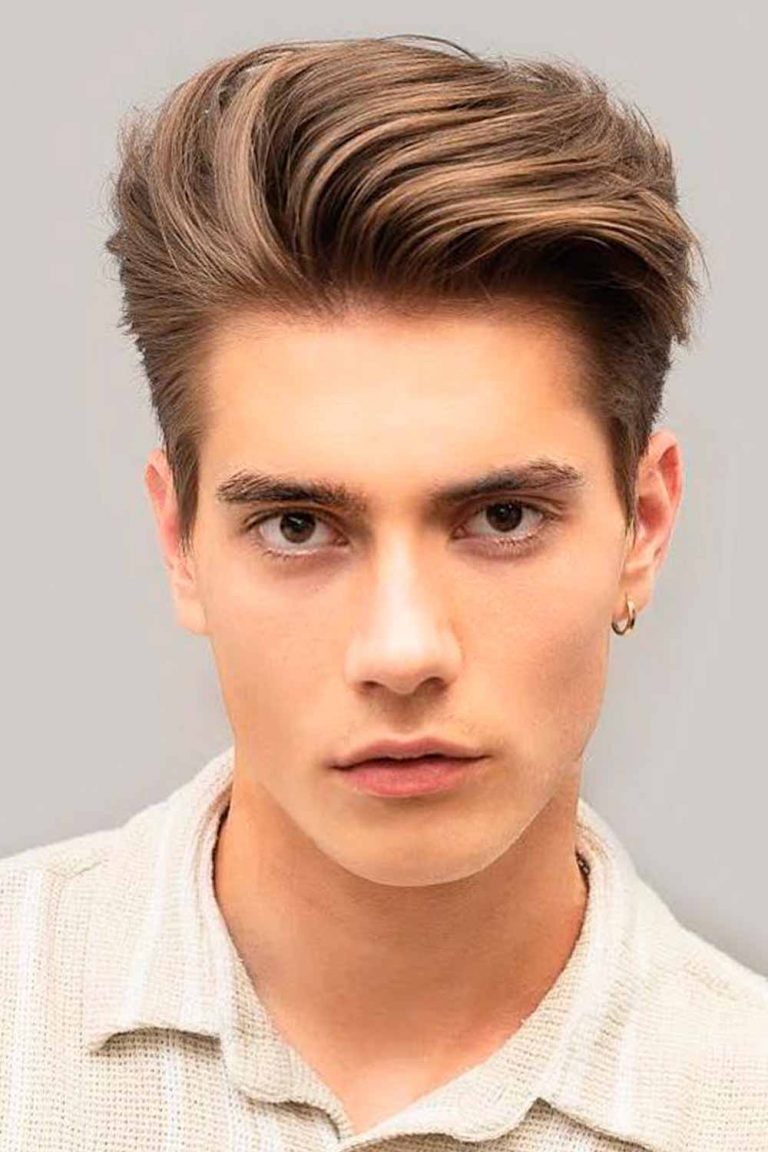 Source: @keller_konturen via Instagram
Buzzed Short Fuckboy Haircut
Tom Hardy hair has always garnered a lot of scrutiny as the celebrity himself. This ruffian f*ck boy is known not only for his career achievements but also for his countless "feasts" on the romantic battlefield. Maybe, hence the inclination of his fuckboy haircut into the military side. A classic buzz cut with beard is Tom's modern take on a gold standard of army haircuts.
Surfer Hair
Dreamy tan-skinned beachy boys with disheveled by the salty ocean wind and bleached by the scorching tropical sun hair pop up in our mind when we sink of surfer men long hairstyles. This amazing F boy haircut style can be achieved in the city jungle environment too though. Just find a skillful barber and a good sea salt texturizing hair spray.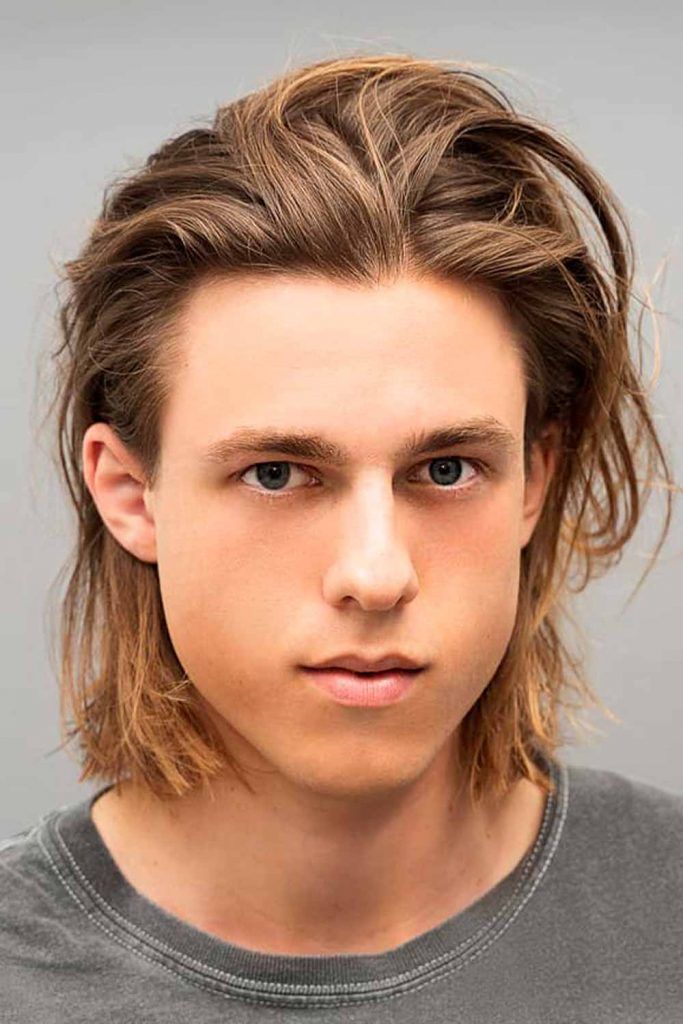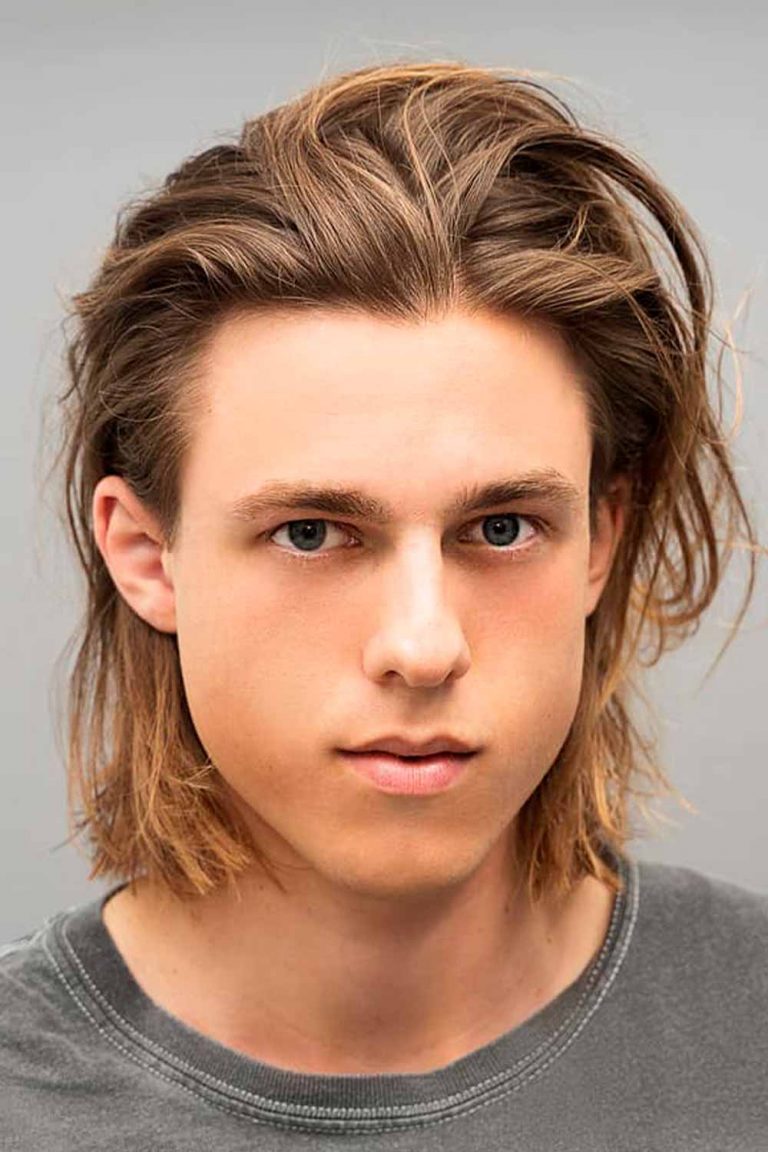 Source: @keller_konturen via Instagram
Slicked Back Hair
Slick back hair is undoubtedly classic. The thing is that this is that perfect fuck boy hair that will grant you that necessary bad boy vibe without taking things too far. It suits perfectly those who want to make both elegant and a little rebellious impression when you meet them for the first time.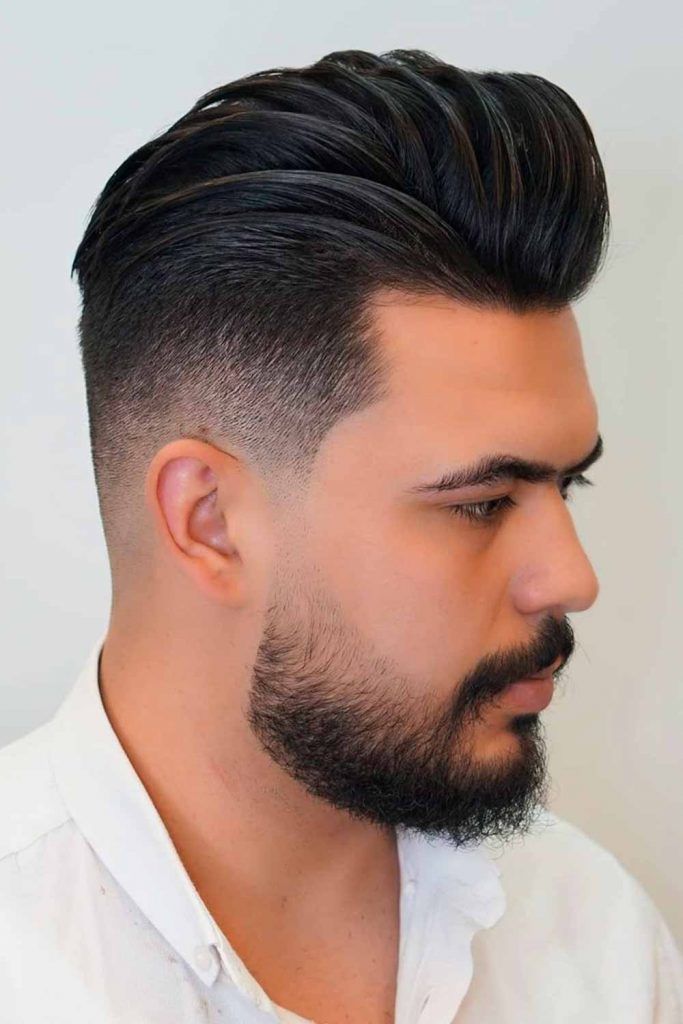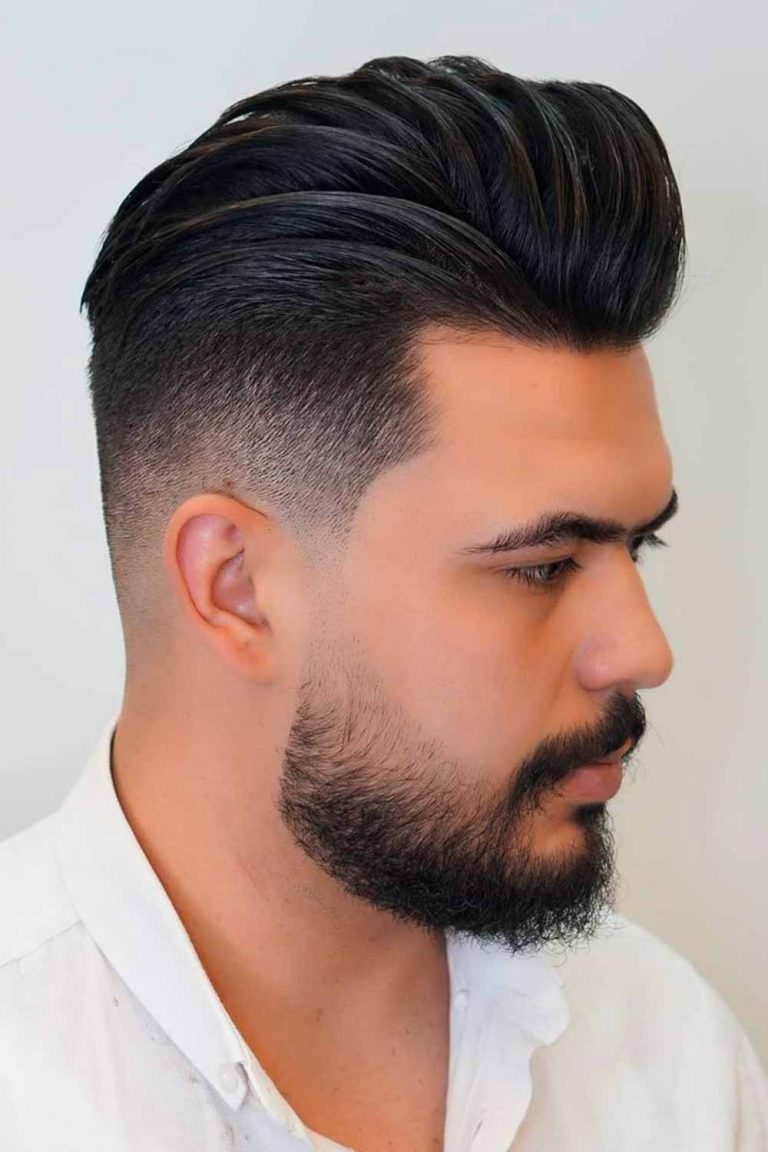 Source: @ahmetaslanhairsalon via Instagram
Quiff Hairstyle
Quiff haircut is for edgy men, and every fuck boy knows it. Although you need to be aware of the fact that despite the messy look, this cut requires a fair share of styling, in case you are fine with it, then you should totally give it a try. One more thing, the shorter are the sides the more dramatic your quiff will look.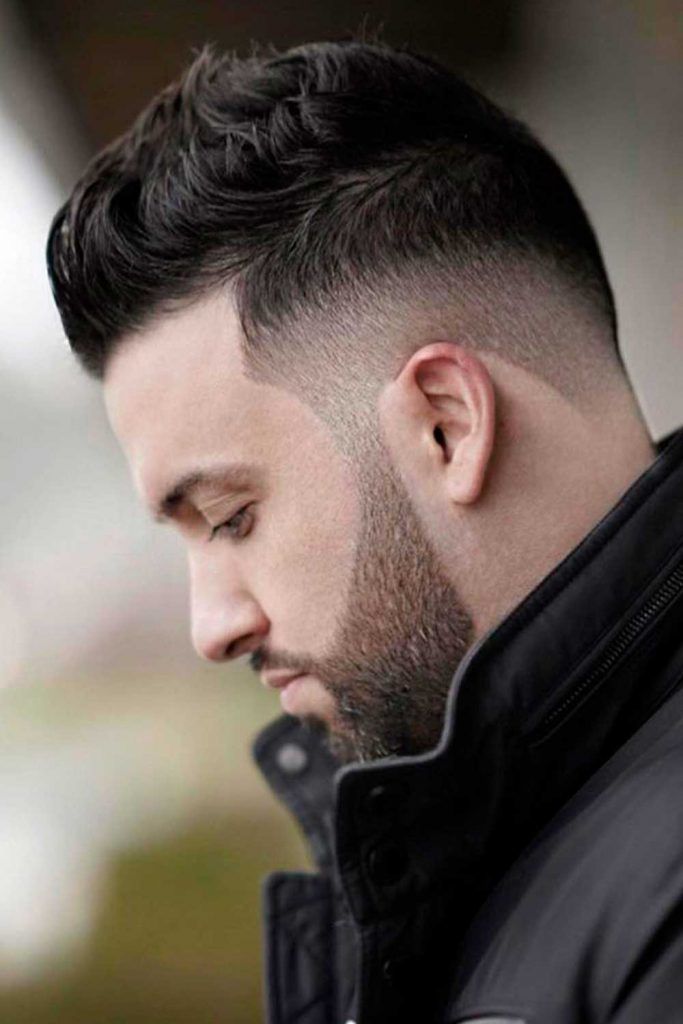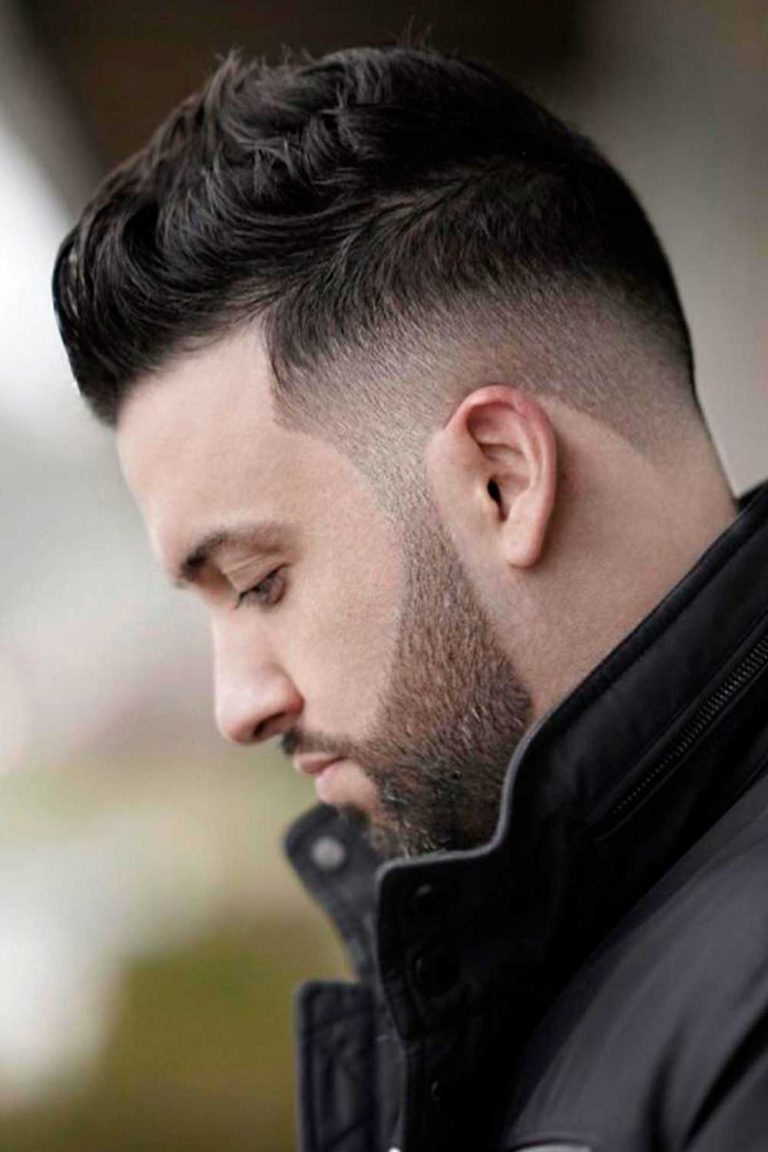 Source: @xbigwesx via Instagram
Faux Hawk Fu*kboy Haircut
Faux hawk haircut is that one stylish way to make an impression but not to take it as far as a Mohawk would. When you think about bold fuck boy haircut faux hawk fade may become irresistible to pull off. What is more, you can easily play around with the length and the way you style it to find that edgy personal look.
Source: @ryancullenhair via Instagram
Pompadour
Pompadour has been in for decades now but these days pompadour haircut has gained a new twist. There can't be more versatile f*ckboy hair rather that pompadour one, you can easily fit it into any lifestyle you lead, and that is the beauty of this cut.
Source: @fernthebarber via Instagram
French Crop
French crop top fade is a trendy haircut with low maintenance and require minimal to no styling at all, but with it you can always look fresh and hot.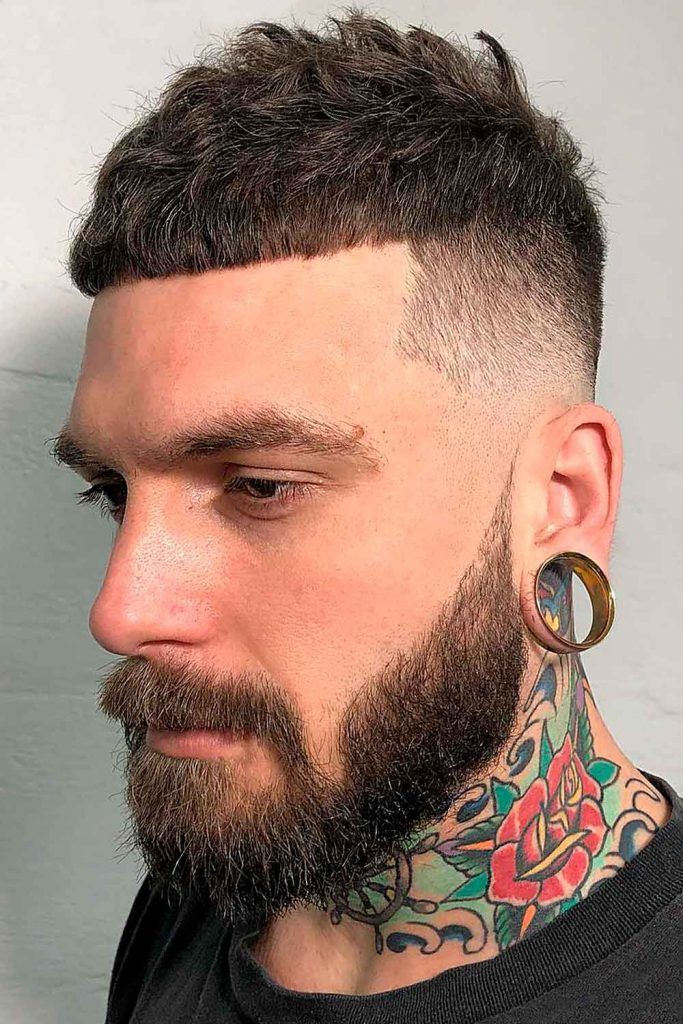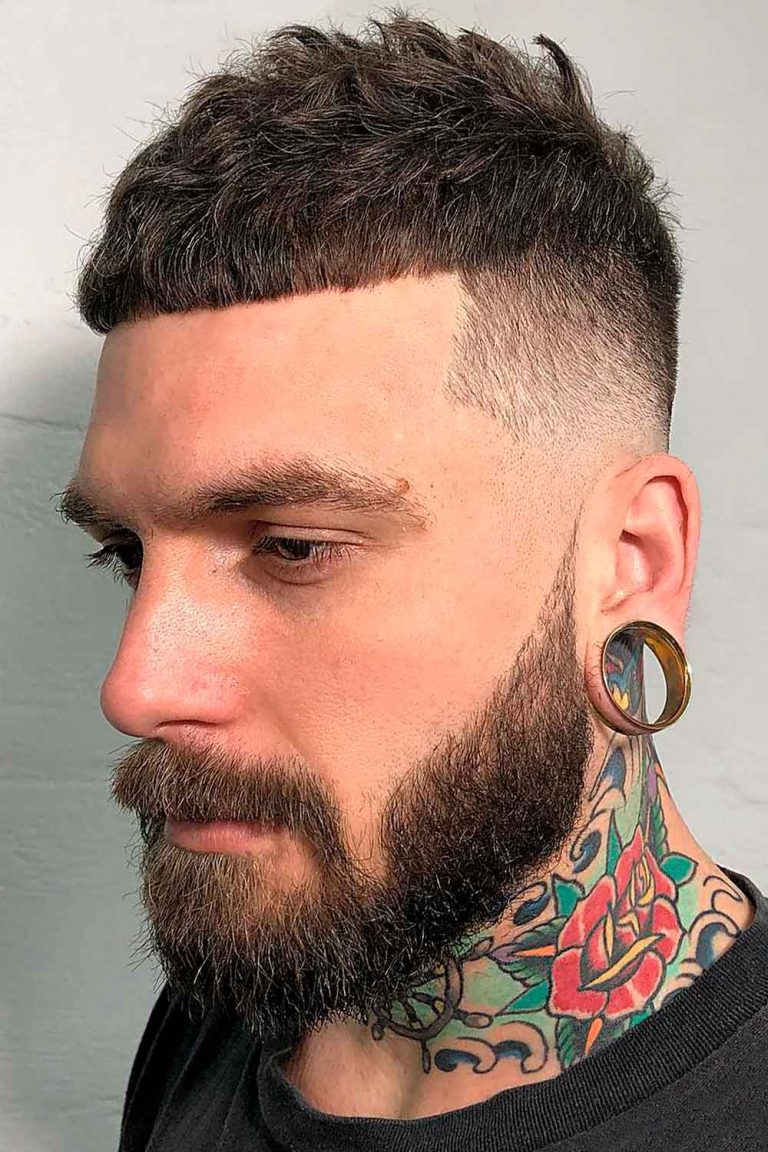 Source: @a.crowleyy_ via Instagram
Spiked Fuckboy Haircut
This heartthrob knows a good f*ck boy haircut, as basically any Zayn Malik hair style falls under this category. Longer spiky hair on top and shorter tapered sides make up a great combination for a playful and stylish appearance. Zayn likes to sport his front section of hair windswept, which adds breeziness to the whole look. Because of all the thickness and robustness of the thatch, textured spiky hairstyles are perfect for Asian fuckboy looks.
Featureflash Photo Agency/Shutterstock
Short Curls
Who said that the fuckboy haircut can't look sweet and romantic? Sure it can! Curly hair men have broken as many hearts as any other hair-textured guys. There's something heart-racing about those hotwired locks hanging over the forehead. Yet, to make sure that you're rocking a fuckboy instead of a f*cked up haircut, don't go with too much length on top while having the sides undercut.
@urednistvo.pricesk.robert via Instagram
Short Sides Long Top
The short on sides long on top haircuts is highly beneficial for a f*ckboy. Along with making your face visually longer and narrower, it also adds to your height. If you want to attain a completely virile look, take the hair away from the face by pushing it back, which is a great way to showcase your sharp masculine facial features.
Side Swept Long Bang
As fuckboys love to stand out from the crowd, a side-swept undercut with long bangs becomes a perfect option for them. This f*ck boi haircut can be easily customized to demonstrate your good taste and individual style.
Source: @ryancullenhair via Instagram
Man Bun Fuckboy Haircut
You can frown upon a manbun hairstyle considering it rather a feminine 'do but think twice. With the right attitude and face accessories, such as a rough full beard or luxuriant mustache, a man bun becomes a staple of fuckboy hair styles.
Source: @spizoiky via Instagram
Modern Bowl Cut
Many men shy away from a classic #bowlcut in no small part because of a mushroom appearance it gives. However, resourceful barbers have found a way to make it a true fashion statement. To get one of the trendiest f*ckboy haircuts, you need to leave enough length on top to have it brushed back while the sides should be faded to the skin.
Source: @ryancullenhair via Instagram
Crew Cut
Another fuckboi haircut for the fans of military style. A crew cut haircut is made for daring and self-confident men who like to show off their edgy facial attractiveness and demonstrate that they have nothing to hide behind their hair.
Source: @kevinelezaj via Instagram
Flat Top Fuckboy Haircut
Although the flat top haircut has many variations, it isn't for everyone. So that you could pull off such an angular look, your locks should be dense enough to be cut flat. Besides, this fuck boy hair cut has a touch of both military and hip hop style, thus making an impact on the ocerall impression you give.
Source: @mikes_custom_kuts via Instagram
Layered Medium Hair
Adding layers to your hairstyle is always a great idea, as they give it volume and movement. Although there are no special requirements for your hair length to pull off the look, so that the layers are prominent and the volume is full, go for a medium length cut.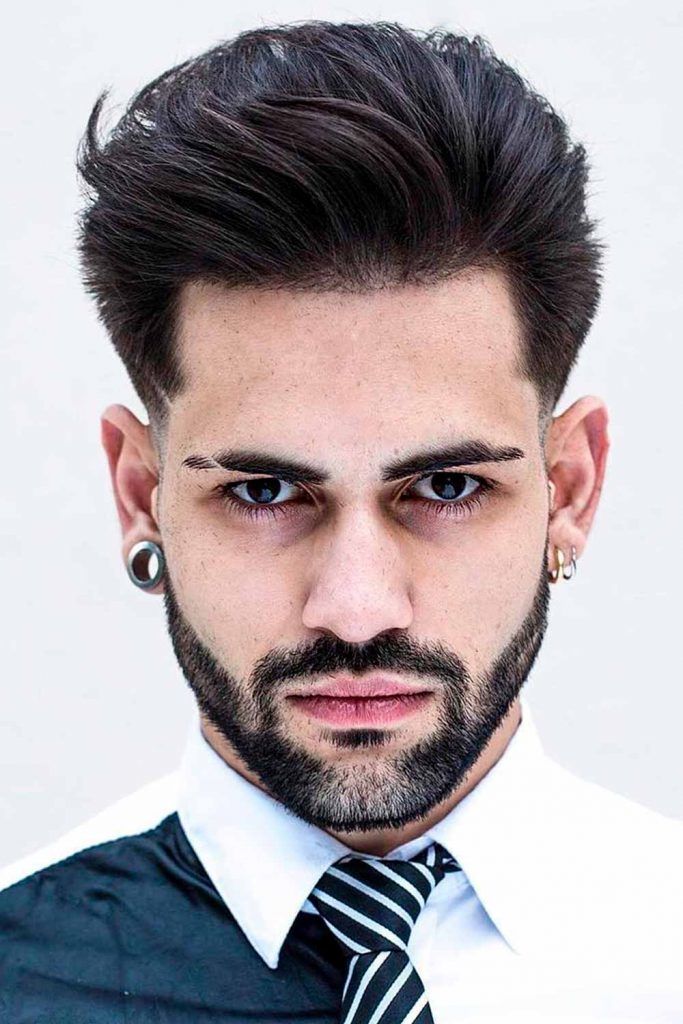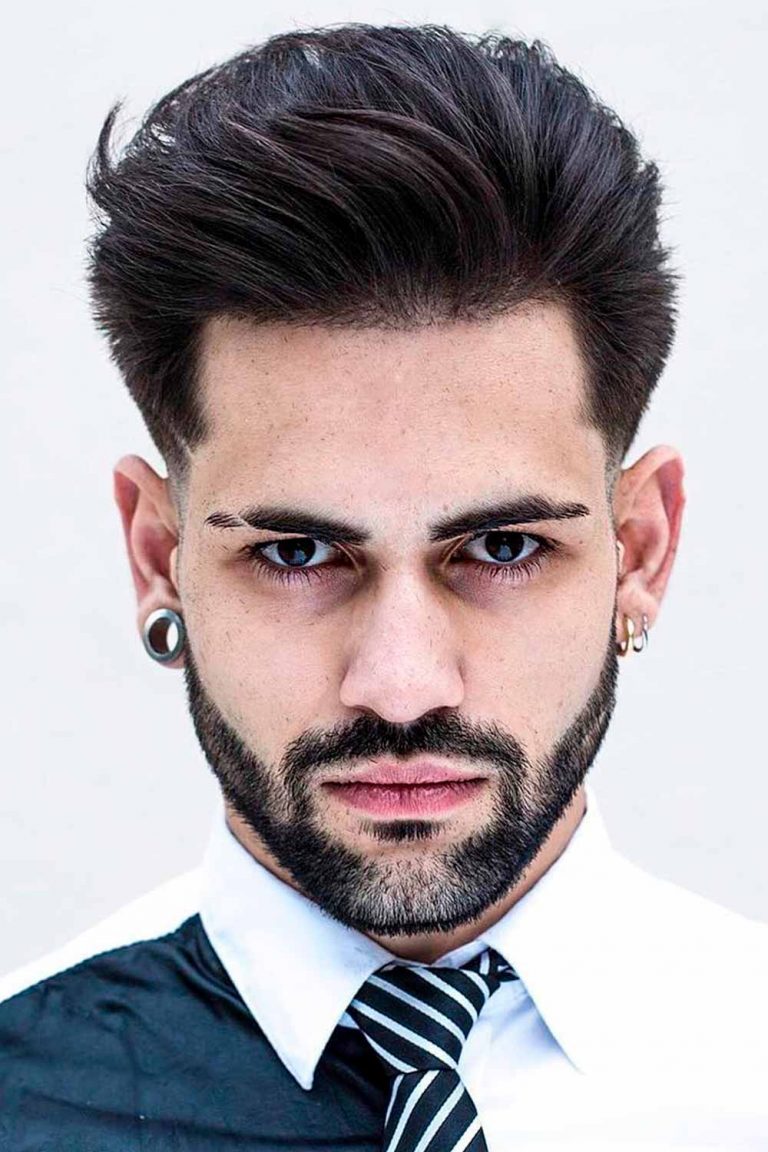 Source: @r.braid via Instagram
Side Part Messy Fuckboy Haircut
A side part is a quick and easy way to enhance your hairstyle with definition and give it some edge. However, if you think that it will make you look overly preppy, we are here to prove you wrong. Complement your messy hairstyle with a side part to balance it out and you are guaranteed to get a stylish and trendy look.
Source: @travbeachboy via Instagram
Hard Part + Skin Fade
Modern trends tell us that we should not be afraid to combine different bold cuts in one look. Thus, boost your hairstyle with a hard part and a skin fade on the back and sides for added sharpness and contrast. Remember, the bolder the look you want to get, the higher the fade should start.
Source: @meha_barber via Instagram
Caesar Haircut
A Caesar haircut has been upgraded recently to follow the latest fashion trends. Now, it is cut much shorter than its classic version. This allows you to spend less time on styling and maintaining the look. Yet, to give it an extra flair and emphasize the textured top, paint in highlights all over your crown.
Source: @ryancullenhair via Instagram
Taper Fade Haircut
A taper fade haircut has been trending for quite a while now. And there is a good reason for its popularity. When you get your hair on the sides and back taper faded, you instantly shift the focus to the top. Thus, you can style it whatever you like and rest assured that you will end up with a prominent and edgy hairstyle.
Source: @egobarbers via Instagram
Fuckboy haircut is a trend you need to be truly aware of if you want to look trendy and stylish on a daily basis. That is why this complete fuckboi compilation should be your best hairstyle guide.
REFERENCES:
A fuckboy haircut is someone with haircut that thinks it's all that and makes his looks, look perfect. Source
Get the facial hair grooming tips, hair advice, and product recommendations from the editors of Esquire. Source
Was this article helpful?