If the idea of how to flirt with a girl still gives you the heebie-jeebies, don't worry, you're not alone. Though, it's not a catch-22, as you might have thought. With the right guidance, you'll master the science of flirting without a hitch. Just follow our simple but essential tips and any girl will come under your spell.
What Is Considered Flirting?
When you like somebody or want them to like you back, and act accordingly, you actually flirt. This is a safe way to test the waters before taking some serious steps. Although flirting is often regarded as something not very serious, it may grow into a long-term relationship.
What's The Point Of Flirting?
There are many ways how to get a girl. Some of them are straightforward, like walking up close to her and directly asking her out. Others are a bit more sophisticated and less risky, and flirting is one of them.
What Should I Do To Flirt With The Girl?
Although there are no definite rules that state what will work in your particular case, there are some good time-tested ways of how to flirt with women. To get the ultimate result, you should simply try them all and decide what's best for you.
Take The Time To Groom Yourself
Grooming is an essential part of men's life. This is especially true when it comes to establishing relationships with girls. Before the date, take care to make your breath fresh, have a shower and choose an outfit that flatters you. Also, do not forget about your signature scent to activate all of her sensors. Needless to say, your hairstyle should be nicely groomed as well.
Although you cannot judge a book by its cover, looking your absolute best has never hurt anyone.
When working on your confidence, do not overdo it. She should not think that you are showing off or bragging.
In case you notice that your hands are shaking or sweating and you have become too nervous, slip away to the restroom and put yourself together.
Walk Up To Her
First thing on your "How to Flirt" list, should be the invasion of her personal space. It's much difficult if not impossible to flirt from a distance. So, you should push yourself past all your fears and doubts and approach her.
Introduce Yourself With A Smile
Your conversation with a girl that you find pretty should start with a greeting and introducing yourself. This simple step will make her do the same, thus allowing you to find out more information about her. Do not forget to back up your conversation with a friendly smile and eye contact. Telling her your name is a surefire icebreaker. It will help you to start a conversation no matter how shy you are.
Stand Up Straight And Be Confident In Yourself
Did you know that girls can read your body language? If talking to her makes you nervous, she will uncover you right away. Thus, you should radiate confidence and tranquility. Speak loud and clear so that she does not have to ask you again, yet do not yell at her too. Also, you should look at her when you are talking, not at the ground.
Give Her Compliments
Though there are many things to talk about with a girl, you might forget all of them once you meet her gaze. That's when compliments come into play. Saying what you really like about her is the most effective and genuine way to complement your crush.
Make Eye Contact
It is important that you demonstrate to the girl that you listen to her carefully. This will make a good impression on her. One of the best ways to show that you are involved is making eye contact with her. Also, remember to comment affirmingly when you think it is appropriate. However, do not interrupt her. Try to wait for a pause.
Get Her Laughing
Nobody but you knows how a good laugh may bring two people together. Thus, telling her a good joke or teasing her playfully is a surefire way of winning over a girl.
Touch Her Lightly
Lightly touching her will give you a hint whether you're moving in the right direction. If she reciprocates or at least allows you to do it, then keep on going. If not, reflect on where everything might have gone wrong and do your best to recover.
Keep Up The Ball Rolling
So that you know what to talk about with a girl, brainstorm the ideas beforehand. Though, you can always get along with questions related to her personally or to something she tells you about.
Ask Her Unique Questions About Her Interests
It this the first time you are talking to this girl, it is important to get to know her well. Avoid asking her yes-no questions, opting for open-ended instead. This will allow her to share more information with you about her personality and hobbies.
Remember Little Details That She Tells You
It is a known fact that our life consists of details and girls know that very well. Thus, you need to make sure that you listen and remember every minor detail she tells you, be it related to her studies or Instagram conversion rate. Thus, you may become not only lovers but also best friends, which brings your relationship to the whole new level.
Expect To Foot The Bill When You Ask Her On A Date
If this is you who initiates the date, you should also be ready to take care of the bill. She may want to split it though. If she insists on it, then you should give in. However, always offer to cover the bill fully.
Get Her Contact Info
If you managed to get so far in your flirting game, then it's time to find out how you can reach the girl later on. Ask for her phone number or how you can find her on social media, depending on what she prefers best. If you get the girl's contact info, don't forget to get in touch with her after all.
How To Use Text Messages To Flirt With A Girl
Even if you already know how to text a girl, it doesn't mean that you know how to flirt with a girl over text. Although you may use pretty the same techniques that you would use when flirting in person, the way how to flirt over text is slightly different. When you text her, it's easier because she doesn't see your agitation and you have time to think through what you're going to write. Also, texting gives you more freedom: you can have some dirty talks with her without being afraid of exposing how nervous you are.
Improve Yourself As A Person
You may know all the best topics to talk about with a girl, however, if you're a lousy person, there's a huge chance you won't get her. No matter how it sounds, but girls are interested in men who are interesting. Thus, first, you need to become such a man and only then master how to flirt with a girl.
Get A Touch Of Privacy With Her
Flirting isn't the thing to showcase in public. At least, when you're after some specific girl. You should let her feel that she's special, and there's no better way to do it than face to face.
Bring In Some Teasing
Even though you're aimed at a serious relationship, you still need to incorporate a dose of humor into the process to make it light and easy. Teasing her from time to time will reduce tension in the air and help you woo her.
Ask The Girl On A Date Regularly
Of course, sometimes, when we practice the different ways of how to flirt with a girl, it may be simply to keep trim. Though, most often, flirting is only a warming-up stage before the date itself. So, every time you flirt with her, don't forget to follow it up with asking her out.
Call Or Text Her Late In The Night
At times, even the most innocent conversation with your girl-bae becomes flirting when it takes place at night. Nighttime is a perfect period for sending her a text or making her a call to end up asking her on a date.
Show Her Your Intentions
Give your girl a clue what you're up to. Tell her that you're in search of a girlfriend and are aiming for a serious relationship. In this way, you'll make her try on this role in her mind no matter she means it or not.
Be Straightforward And Ask Her Out If Things Are Going Well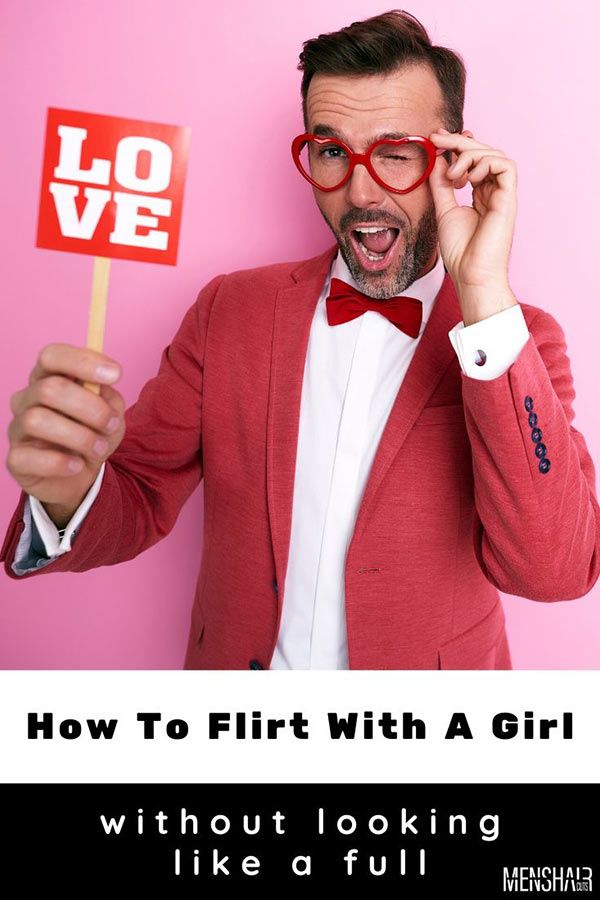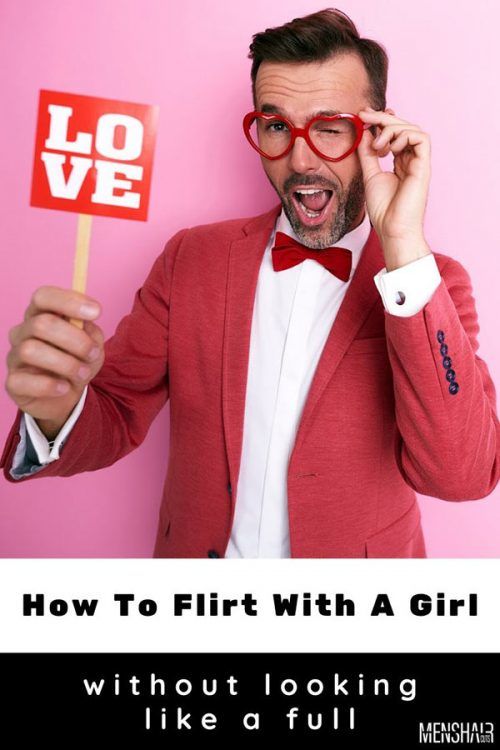 If you notice that she returns your feelings, then you should not hesitate to take advantage of it. Invite her on a date straight away. Your honesty about being interested in her will be highly appreciated. Yet, if you misjudged her emotions thus getting a refusal, do not despair, just accept it.
Sometimes, knowing how to flirt with a girl can save you not only a single date but the whole life in the long run. Although the right way of flirting doesn't probably exist, there are some really effective tricks and tips to try on. Even if you don't get the desired result at once, don't give up and keep on mastering your flirting skills.