An overcoat is the kind of outwear that will not only keep you warm in winter months but also give your look a stylish and elegant touch. To sport it, your outfit should not necessarily follow a classic style. You can complement casual or smart clothes with it as well. To learn everything about this popular item of mens wardrobe and learn how to wear it, check out our guide. As a bonus, you will get a bunch of ideas for wool coat mens styles.
What Is An Overcoat?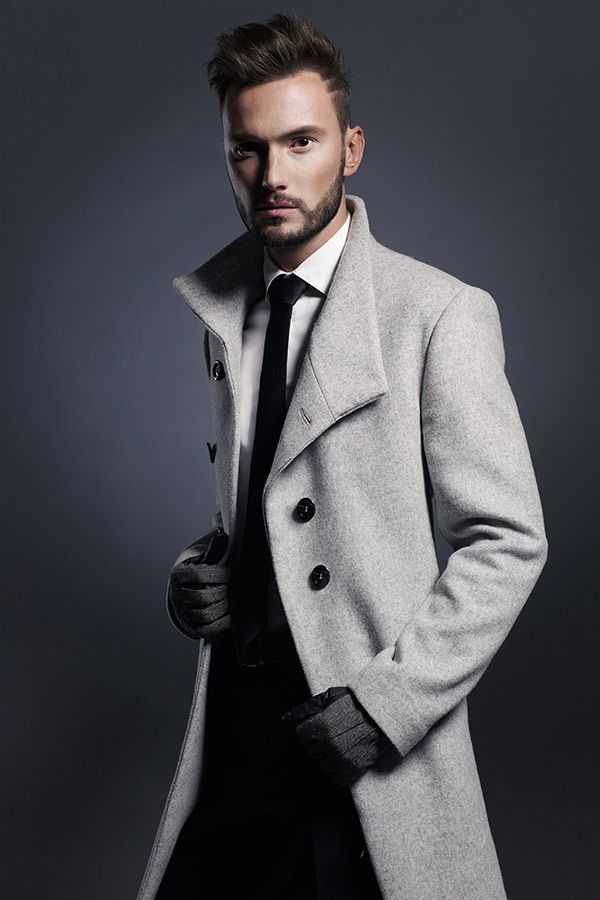 Although the year of an overcoat invention is not known for sure, the word itself was first used at the end of the 18th century. The overcoat is usually made of melton, Merino or another heavy fabric. This is a men coat with long sleeves and single or double breasts. The back often features a single vent.
You may wonder though, what is the difference between a top coat and an overcoat, as the description of them both is pretty much the same. The thing is the fabric a topcoat is crafted from is much lighter than that of an over coat. Besides, most topcoats do not extend below your knees.
So, generally speaking, a topcoat is a lighter and shorter version of a mens overcoat. But, what is a long overcoat called? A bulky double-breasted long coat is called Ulster, which is named after the Irish province whose inhabitants made this type of long coats for men popular.
That said, the question of what is a overcoat used for may still be confusing. The answer lies on the surface though. As the material overcoats are made of are heavy and warm, they are mostly worn in the colder weather, which makes them perfect winter coats for men.
What To Look For When Buying A Coat?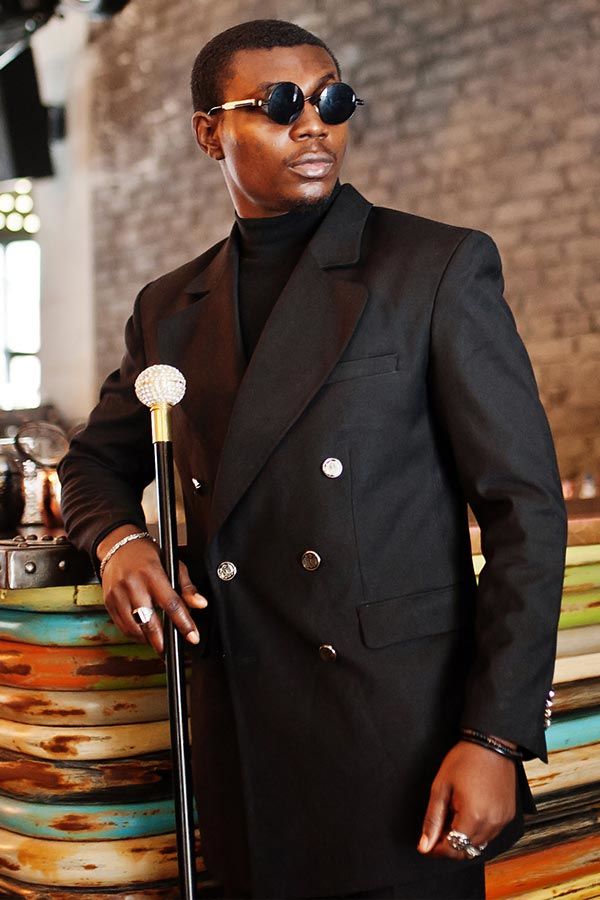 The general concern of most men when buying an overcoat is how do I choose the right coat for my body type? You should consider such factors as material, size, color and cut.
Material
An overcoat is not something you should skimp on, provided, of course, you are planning to wear it more than one season. Thus, you should opt for coats for men made of pure wool. Also, take into account such a factor as its weight. A decent wool overcoat weighs about 4lbs. As an alternative, you can also go with a cashmere overcoat, which is a bit overly pricey though.
Size
As a men's coat is the last item you put on before you leave, it is important that it sits well on you because it pulls together the whole outfit. So, knowing what is my overcoat size is very important for men.
Those who prefer business style should take care to choose men overcoat that provides a sufficient amount of space around the waist and shoulders so that you are able to wear a blazer under it. For a more casual look of an overcoat men should go with an option that features softer shoulders and has a smaller size.
Color
Apparently, mens winter coats are not a one-time piece of clothing. You are most certain to wear it on a day-to-day basis. So that the investment pays you off, you should not mess up with the color choice. A classic option that will go with most of your outfits is navy. Yet, you can play around with the color and turn to a saturated camel instead.
Cut
Apart from the size, it is crucial to choose a mens winter coat that is tailored to suit your bone structure. But, how do I choose the right coat for my body type? First of all, a perfect mens wool coat will enhance your better features while disguising any possible flaws. Second of all, the fashion of the coat should suit your preferences and personal style.
If you are looking for a versatile option that you would be able to sport with both formal and casual outfits, then go for a single-breasted coat. In case you are after a more refined, traditional style, then a double-breasted mens wool overcoat is your way to go.
How To Wear An Over Coat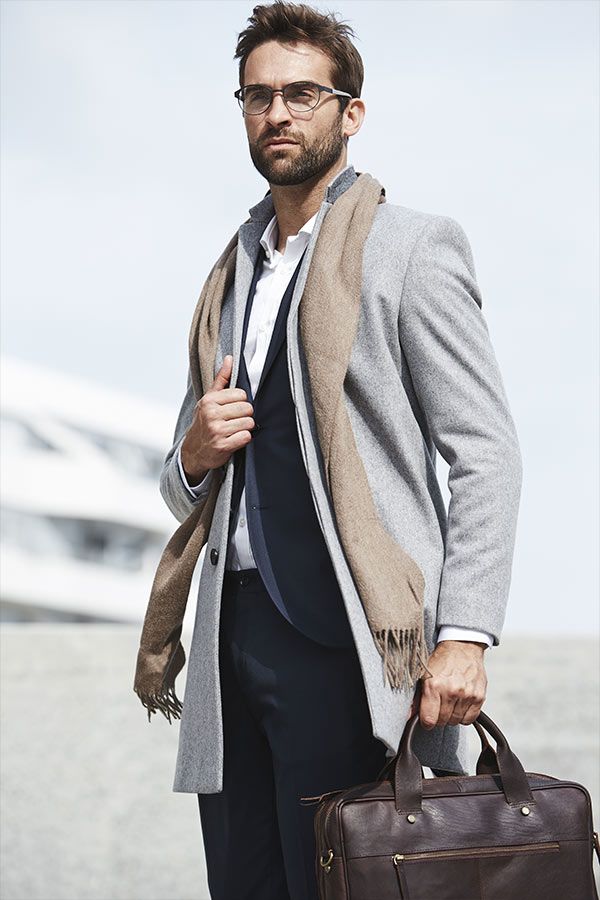 So, how do you wear an overcoat? No matter whether it is a short or long coat men inevitably put it atop of other clothing. However, it may serve not only as a means of keeping you warm during winter but also as a stylish accompaniment to your whole outfit.
Do you wear an overcoat over a suit jacket? In this case, turn to a slim fitting mens wool jacket paired with wool trousers and a white Oxford shirt. As for boots, put on a pair of Chelsies or Derbies.
But, if you are after a casual style, can you wear an overcoat with jeans? Sure, you can! Think of something like a trim fit shirt teamed with a pair of rolled up jeans and bulky boots. In case you want to pull off the 1990s trend, go with a denim jacket or hoodie complemented with trainers and a pair of chinos.
Also, when choosing a winter coat men should take into consideration such a factor as their height. Shorter men should go for a minimalistic, neat style. A single-breasted coat that does not extend below the knee is a perfect option for them. Those who are taller can play around with basically any style, from overcoats with raglan sleeves to those that reach your calves.
Men's Overcoat Options
Now that you know what over coats mens styles there are and how to wear them, here are several trendy ideas for your inspiration.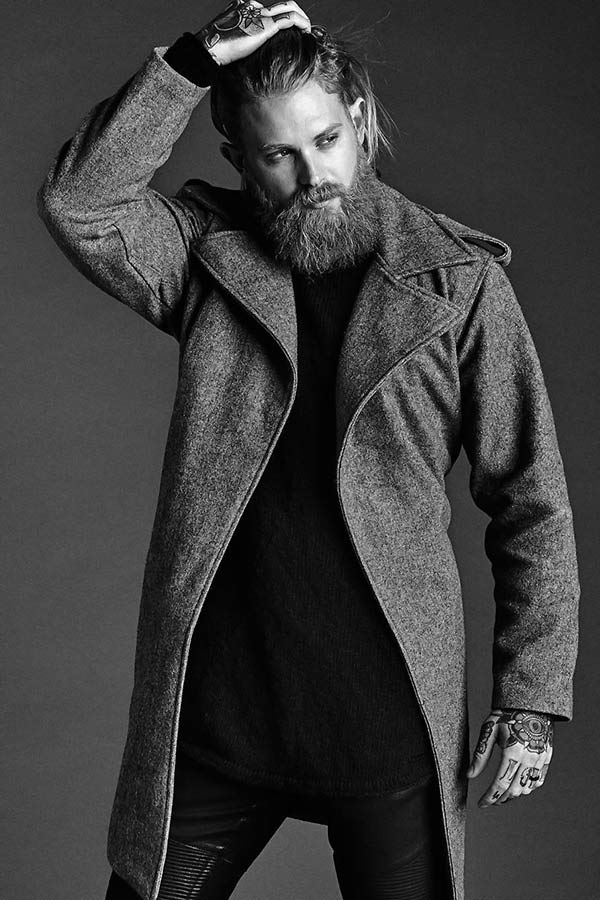 Source: @spizoiky via Instagram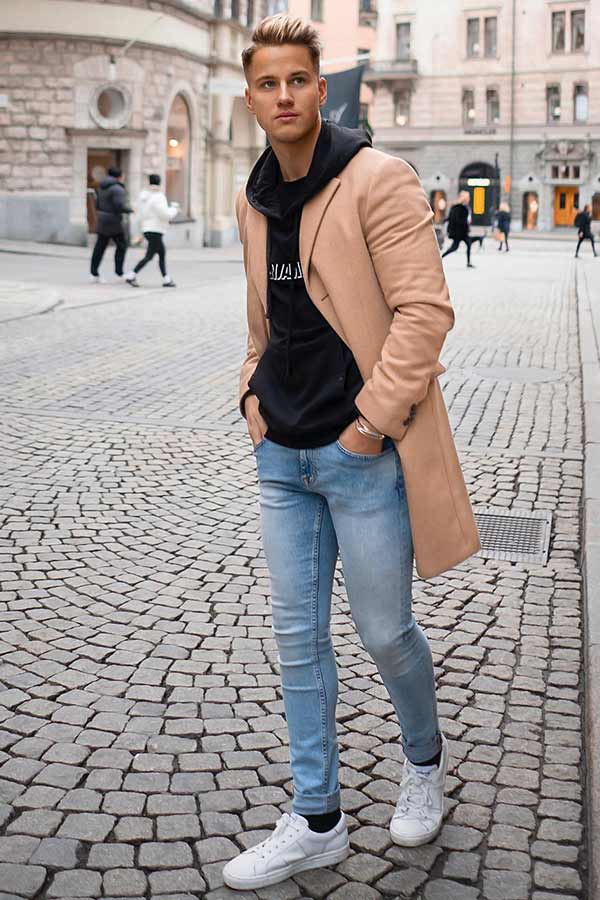 Source: @emilsebastiian via Instagram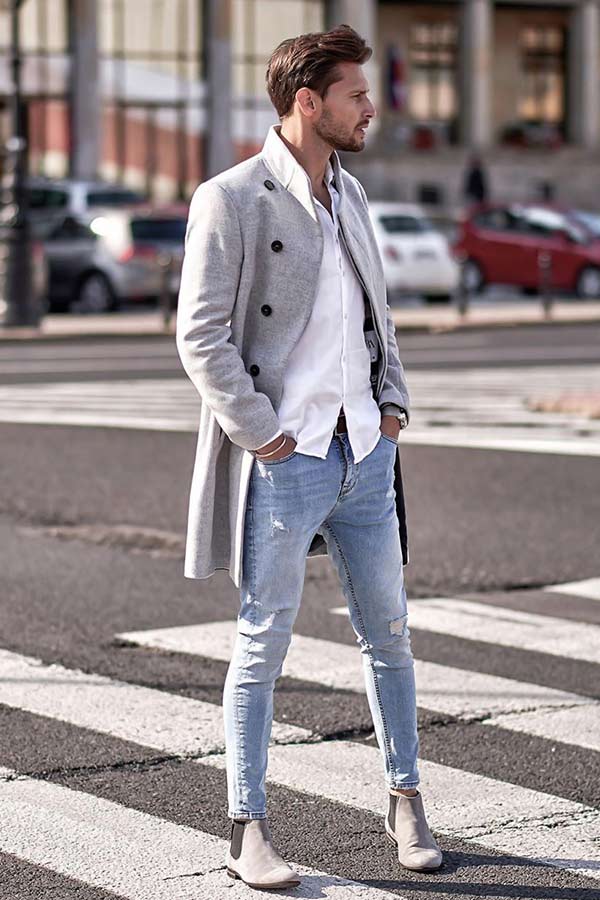 Source: @kamilnizinski via Instagram
Source: @kevinelezaj via Instagram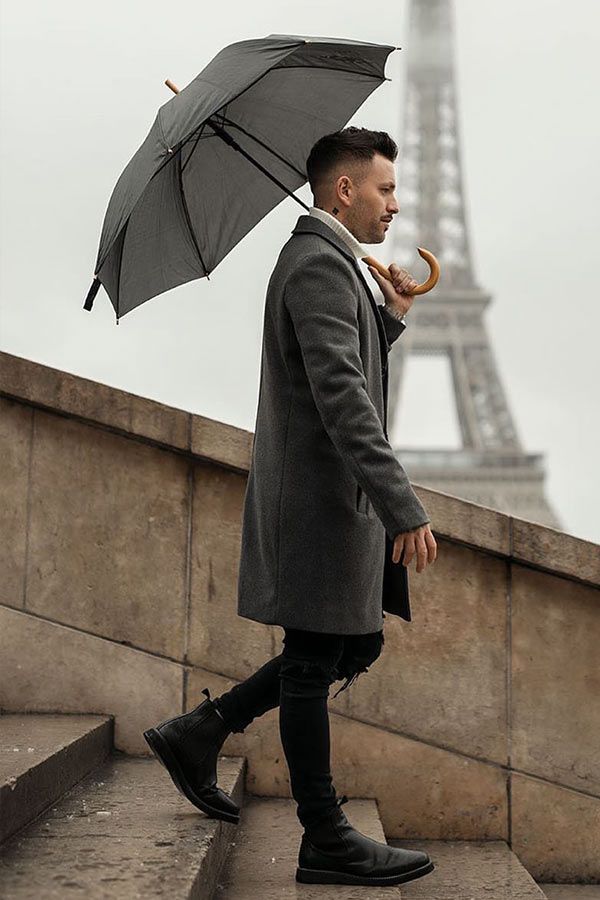 Source: @patrickdossantosaveiro via Instagram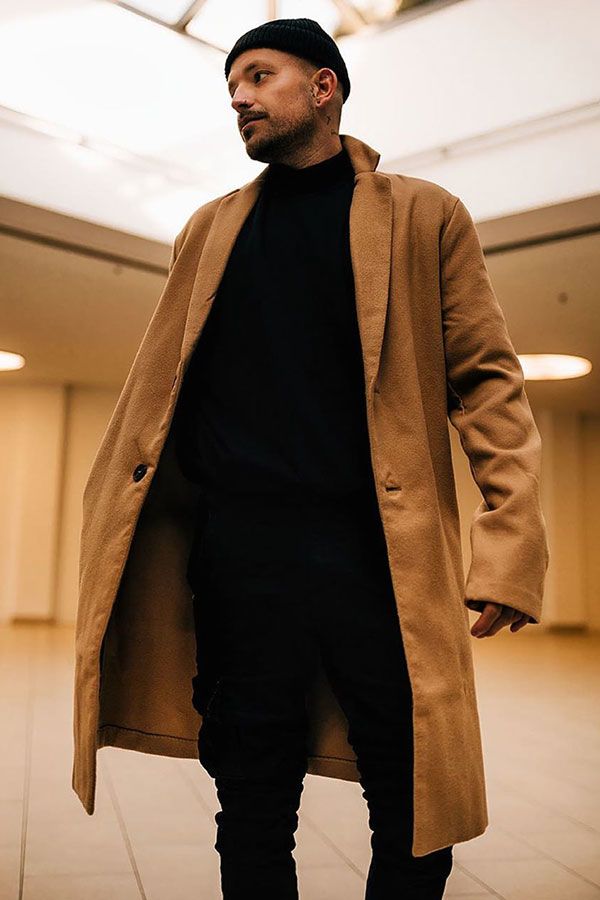 Source: @patrickdossantosaveiro via Instagram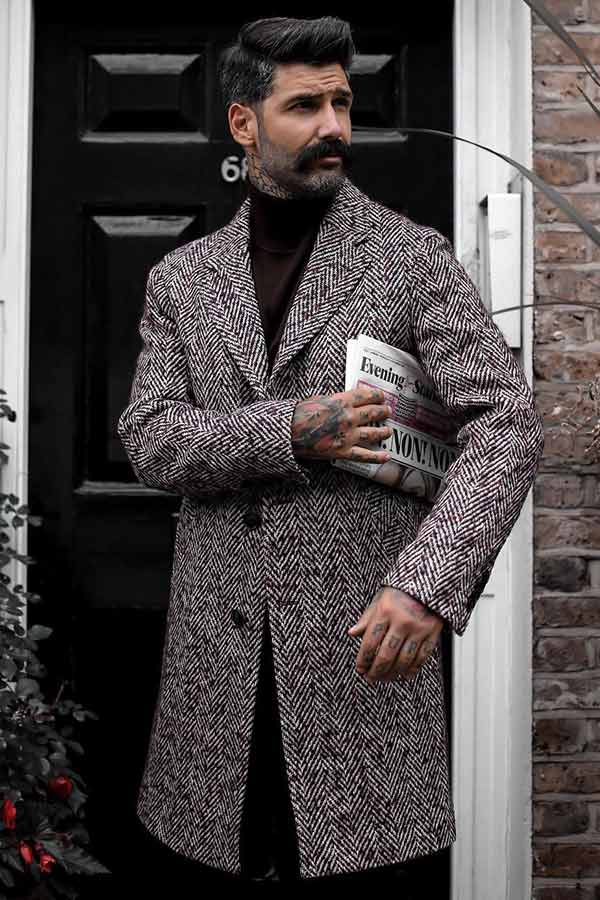 Source: @roque_80 via Instagram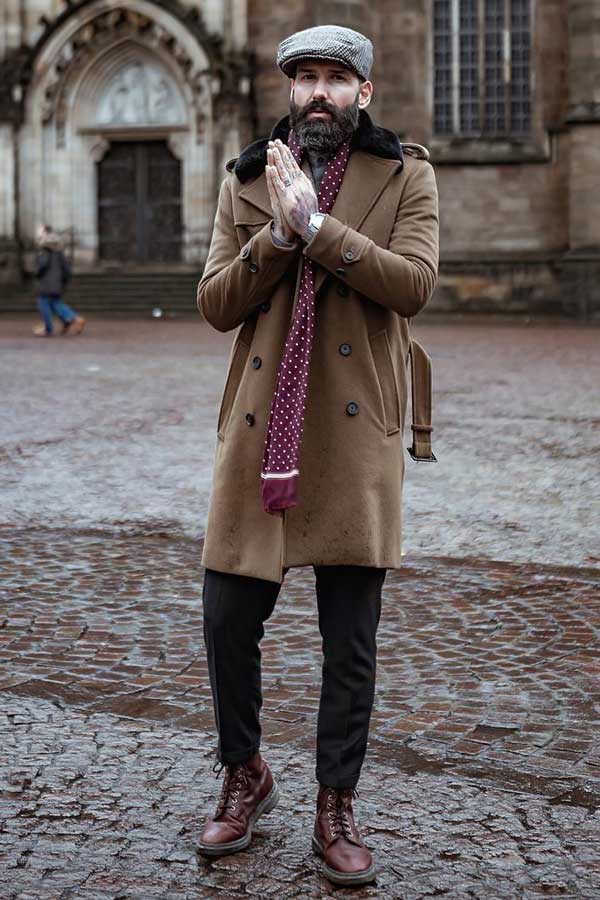 Source: @roque_80 via Instagram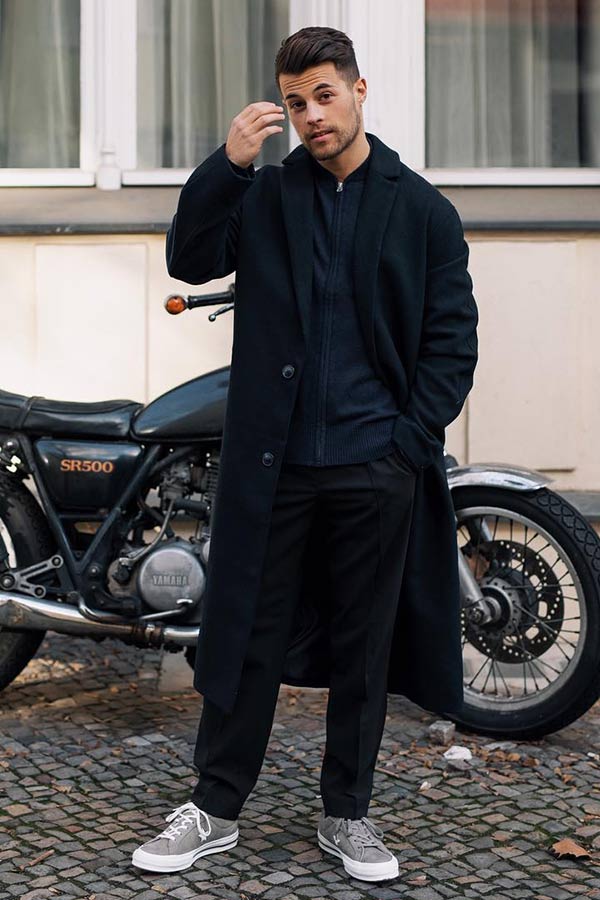 Source: @kevinelezaj via Instagram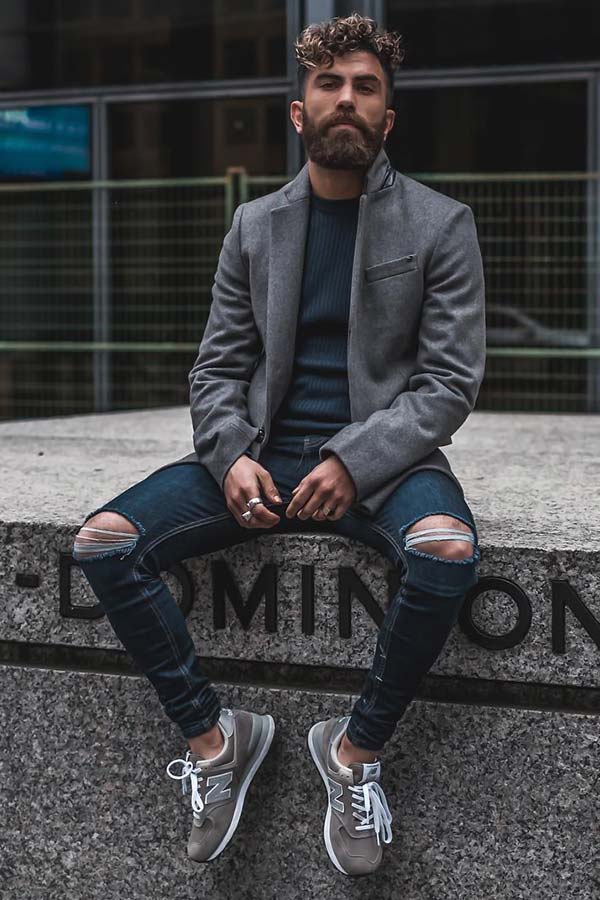 Source: @reza_jax via Instagram
Overcoat Do's & Don'ts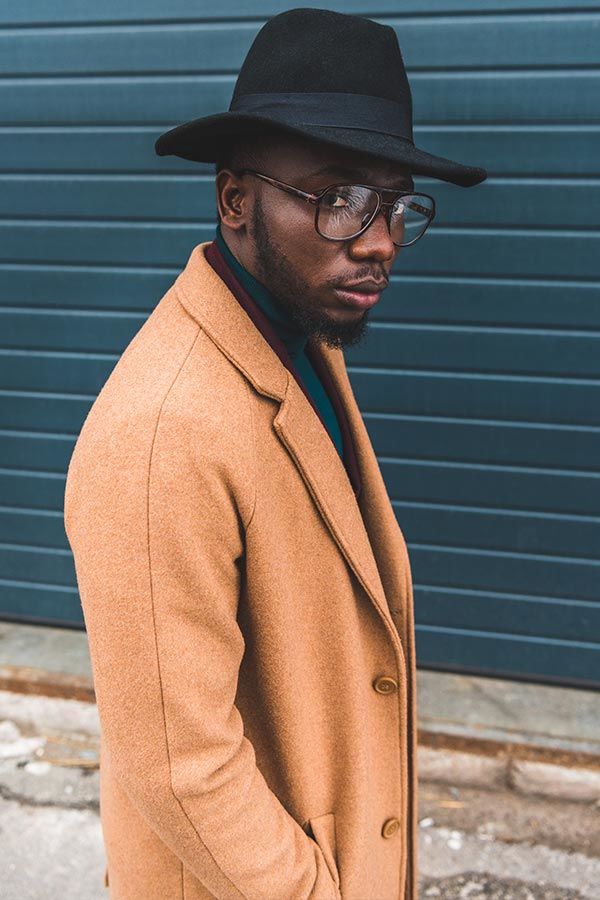 To always look your best in an overcoat mens dos and don'ts should also be considered.
Don'ts:
Don't choose an all-out black overcoat, as it looks plain and reveals dust and hairs.
Opt for buttons, don't choose overcoats with a zipper.
Don't choose a wool coat men style that has features of an ongoing trend, as it will become outdated soon.
Don't reveal the cuffs of the clothes beneath the overcoat.
Do:
Choose mens coats that go down to your knees, as this style is timeless and keeps you warm.
Complement your men's wool coat with a stylish yet warm hat.
Flaunt boutonnieres and pocket squares if your winter coats mens style implies it.
Do opt for mens wool coats with a small button that allows you to close your vent for an added warmth.
All things considered, we believe that we have managed to persuade you to join our overcoats band. No matter what style you prefer, you can rest assured that an overcoat will look flattering for you. Do not hesitate to share your thoughts with us below in the comments.