When it comes to a parka men usually imagine something bulky and bland, thus often shying away from it. Yet, this item of men's outwear can actually look quite trendy and stylish. Besides, when you wear it, you can rest assured that you will not be affected by any weather elements, from strong wind to heavy rain. For your convenience, we have infused the following guide with the full information on parkas. So, if you want to know what it is and what are your best options, do not hesitate to check it out.
The Definition Of A Parkas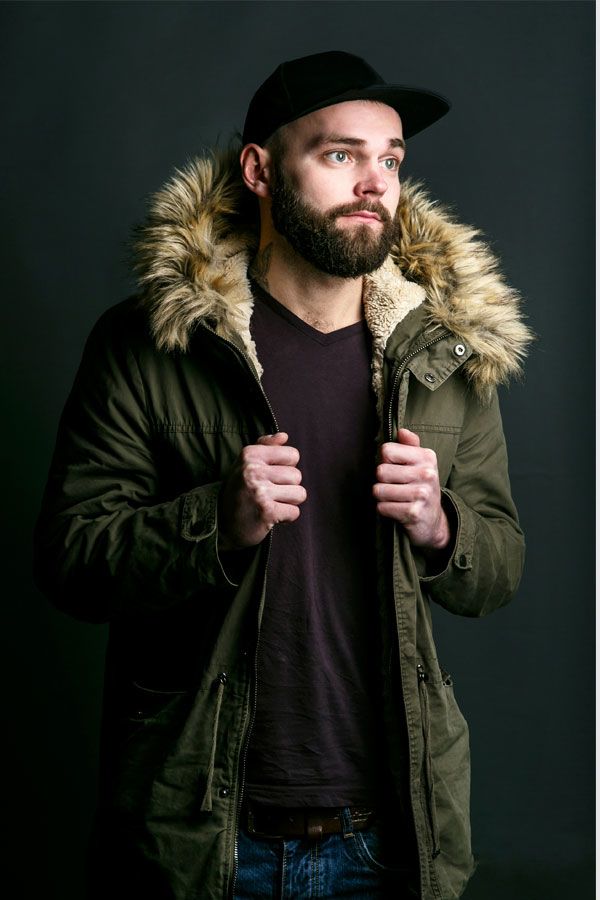 Source: syrotkin/Shutterstock
So, what is a parka? According to a classic parka definition, it is a type of a long jacket or coat with a hood. Its main aim is to protect you from such weather elements as cold temperatures and rain. Although initially it was a camo jacket men in the Army of the USA used to wear, it has eventually become an item of everyday outerwear across the globe.
A Parka As A Fashion Staple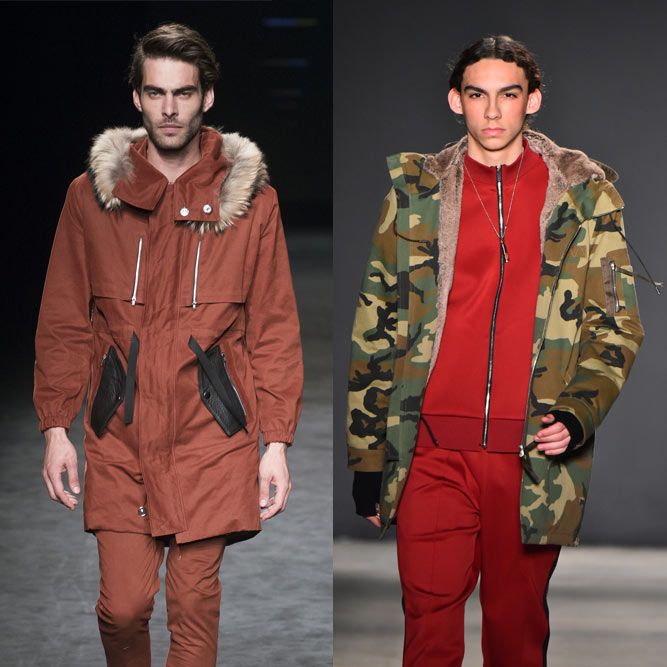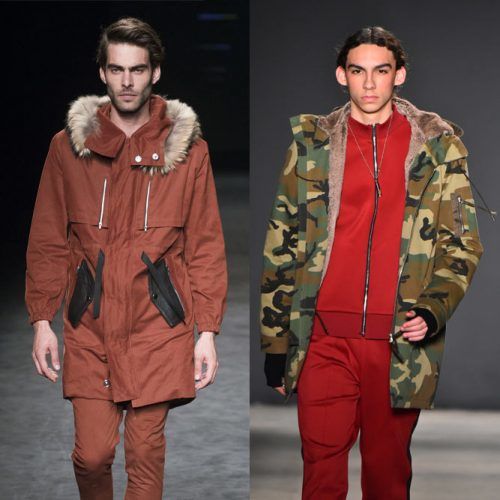 Source: catwalker/FashionStock.com/Shutterstock
The popularity of parkas among fashion-forward people was not instant. For quite a while, they refused to incorporate this chunky piece of outwear into their wardrobe. However, thanks to such fashion trends as the street style and oversized clothes, a parka coat found its way to the hearts of even the most demanding mods.
Although it still does not suit every single person, those who manage to pull it off are considered fashion savvy and even real trendsetters. Besides, modern parkas are oversized and lightweight, which makes them more suitable for a different environment. Now, you can pair a parka with both sports and smart clothing. Moreso, designers created its more versatile version, which is known as parka jackets.
Parka Coat Variations
Of course, there is a wide variety of mens coats and jackets out there. Let's take a closer look at the most popular of them.
Fishtail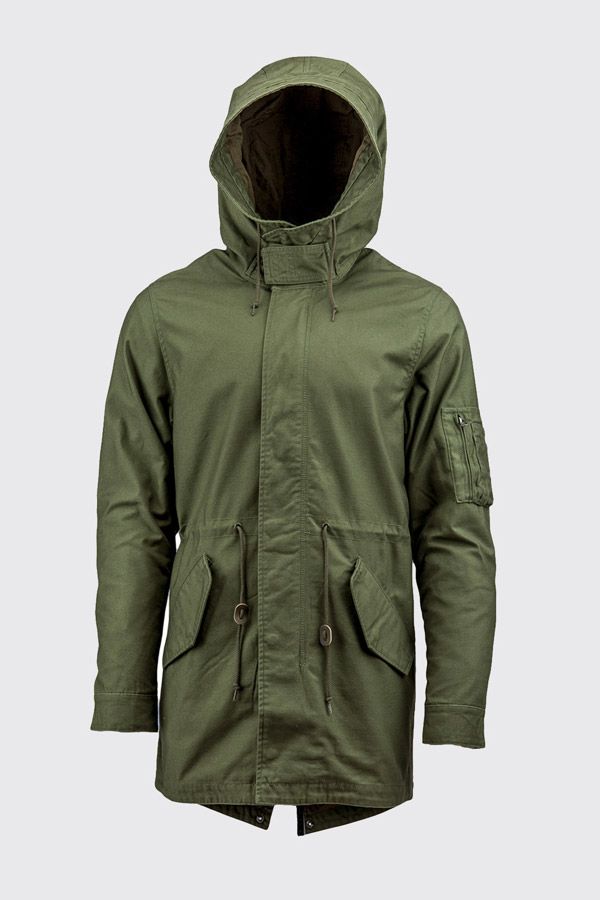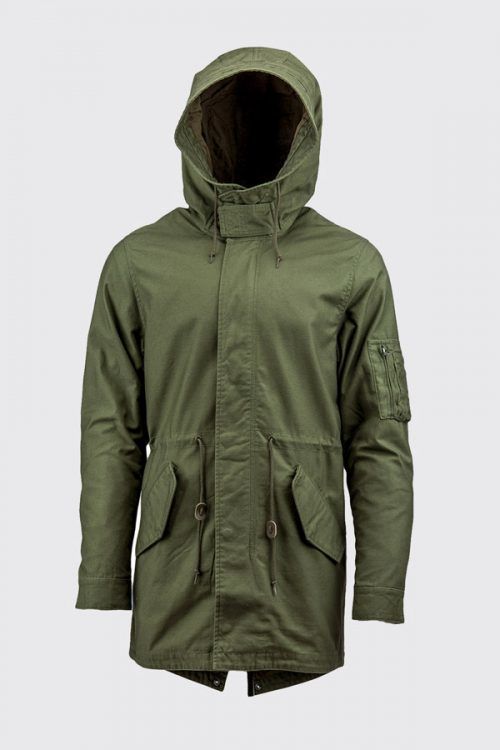 Source: Alpha Industries
The fishtail parka was initially made of nylon or cotton resistant to the wind in an olive drab color. There were two big pockets in the front, a small patch on top of the sleeve for a cigarette box and a long bottom that reminded of a fishtail, which you were supposed to sit on. It also featured a detachable liner made of woolen pile to keep you warm. Although an original military parka was olive, many designers opt for various color choices.
Arctic Parka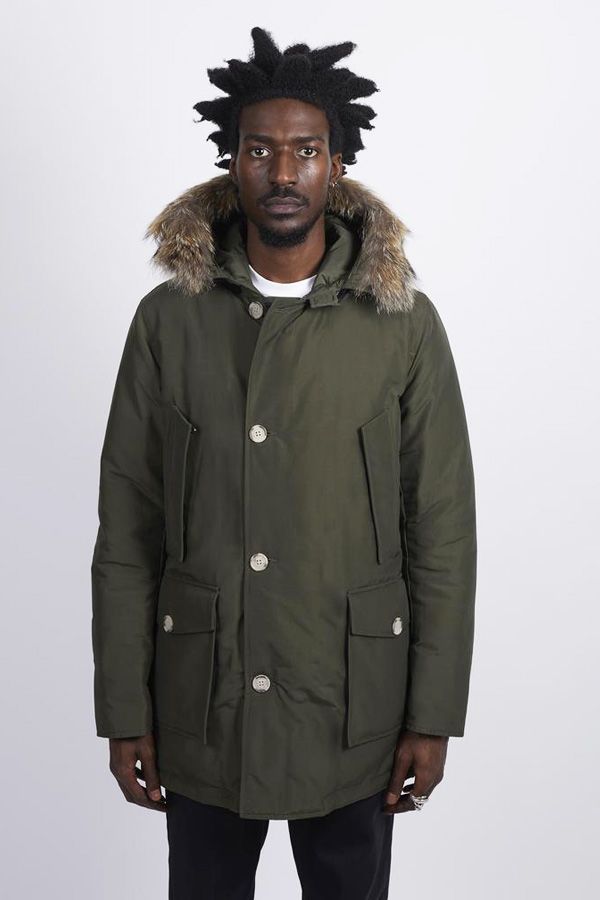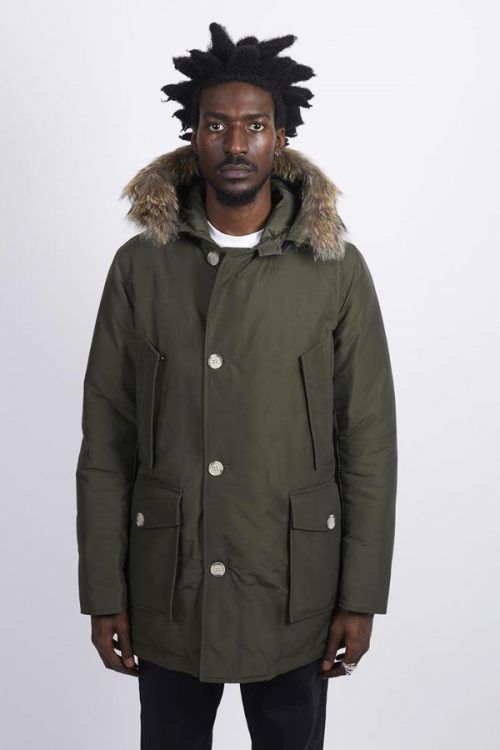 Source: The Idle Man
If you are looking for a really warm winter parka, then you should take a closer look at the arctic parka. It is considered to base on a military N3b parka specially designed for the soldiers located in an awfully cold environment. It also has another name, which is a snorkeler parka. It is made of nylon and incorporates wool or down lining as well as a hood with fur, which leaves a tiny gap when you zip it.
Tailored Parka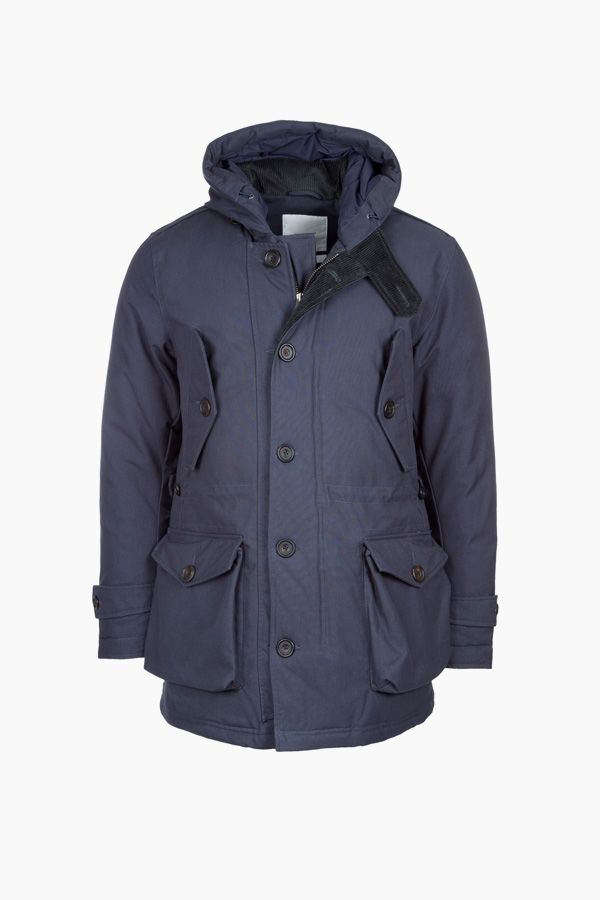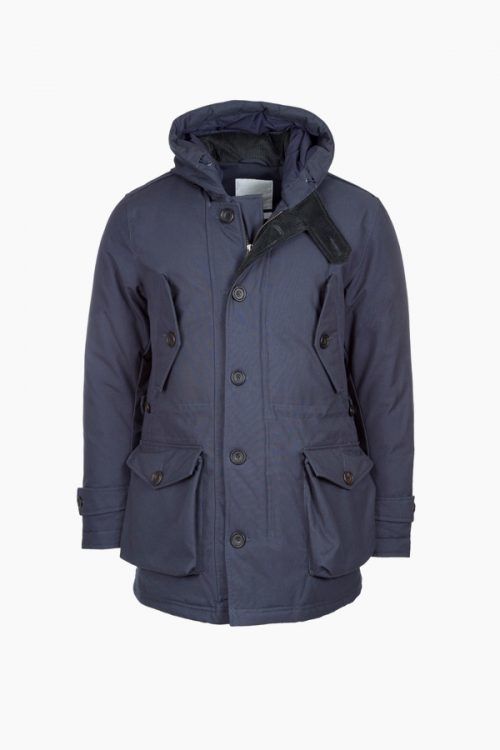 Source: Timothy Everest
A tailored mens parka takes origins from the M-51. As it is minimalistic, it can be paired with both a casual and formal outfit. Even a suit looks good with it. This parka mens coat has a slimmed down silhouette and does not feature any unnecessary details while the subdued shades make it extremely versatile. When it is lined, it becomes a perfect mens winter parka, as it is usually designed of blends of cashmere or wool.
The Best Brands For Parka Jackets
Now that you know what kinds of mens parkas are the most popular, it is time to check out the brands that design the best parkas for men.
Canada Goose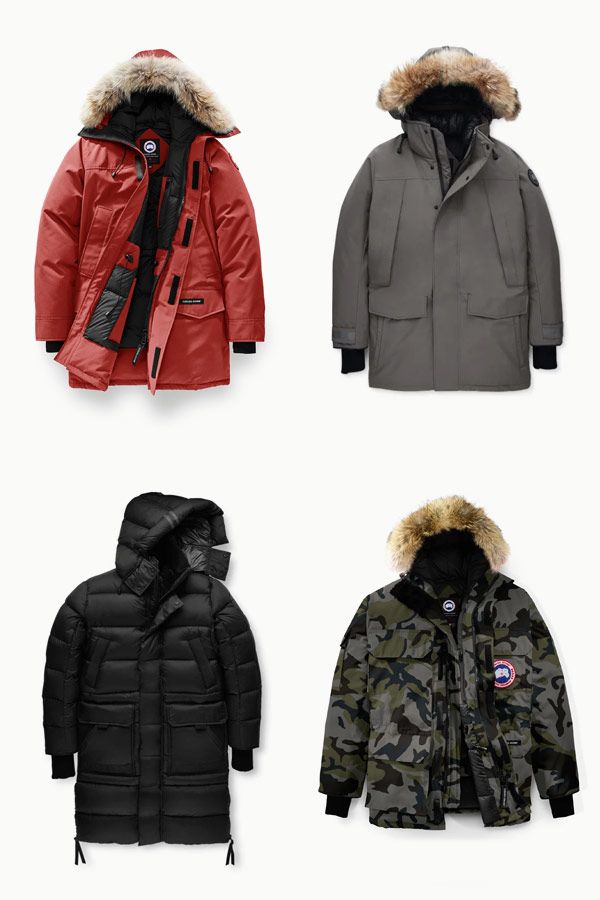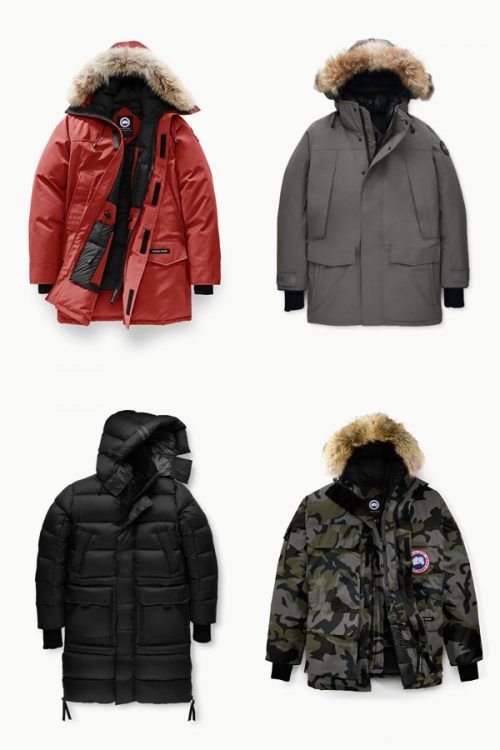 Source: Canada Goose
Even if you are heading to the coldest location ever, you can rest assured that a Canada Goose parka will keep you toasty no matter the weather outside. The brand has been the primary supplier of warm outwear for the police and army of Canada. In addition to being so resistant to cold temperatures, their clothes are also very stylish and keep up with current fashion trends.
Woolrich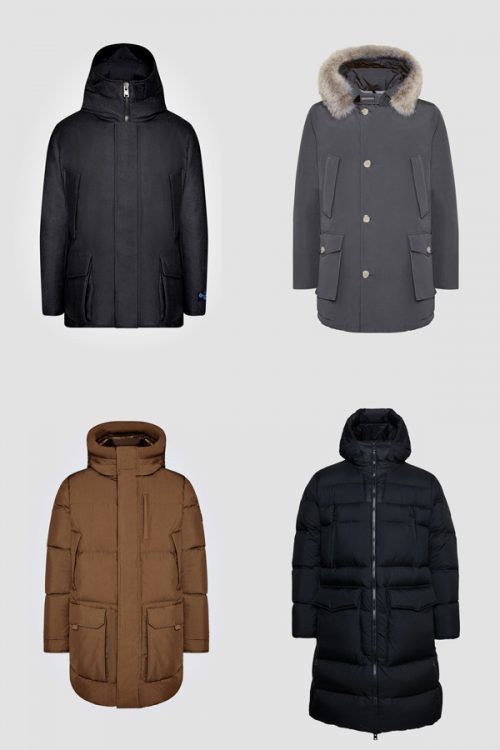 Source: Woolrich
Woolrich offers the technical jacket men who prefer to stay dry and warm in any weather conditions choose. Their fabrics are imported from Italy and insulated with Storm System, which makes them water-resistant. Yet, the design is contemporary and stylish.
Uniqlo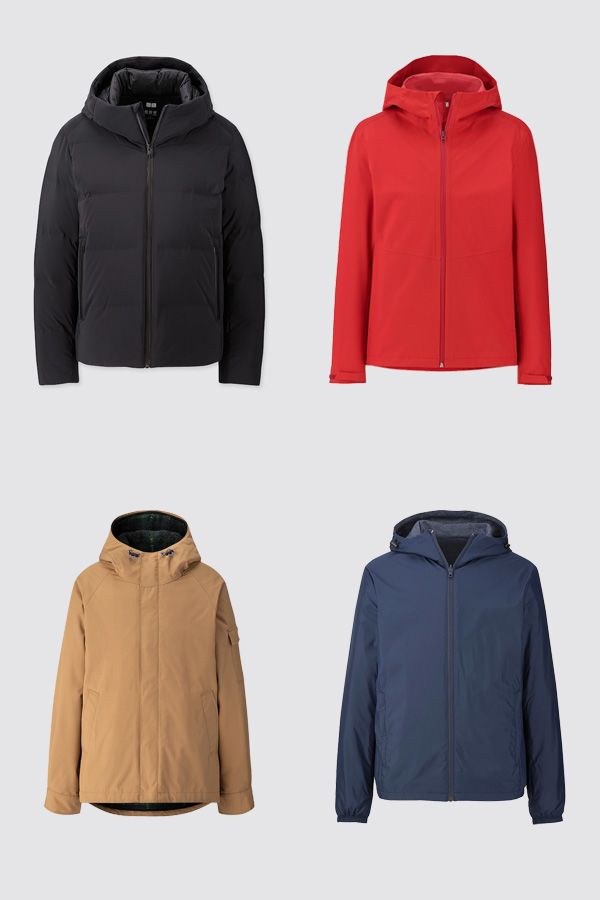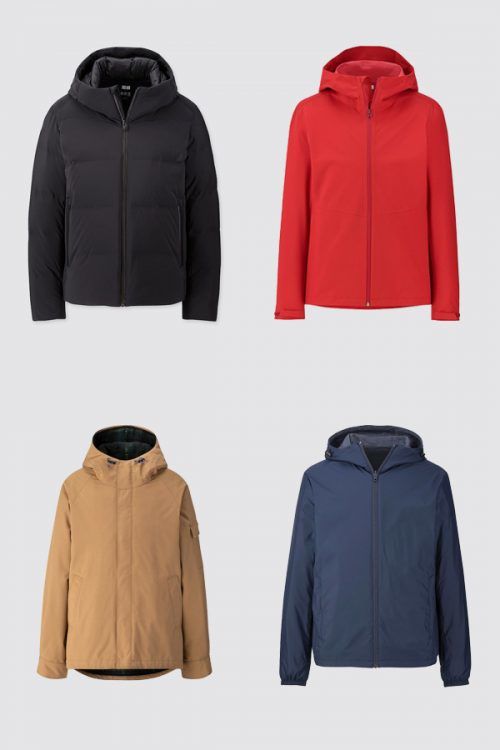 Source: Uniqlo
A Uniqlo parka has everything you might want from this item of outdoor clothing – water and wind resistance, trendy design and a wide range of styles. On top of that, you do not have to break the bank to get one, as the prices are really pocket-friendly.
Arc'teryx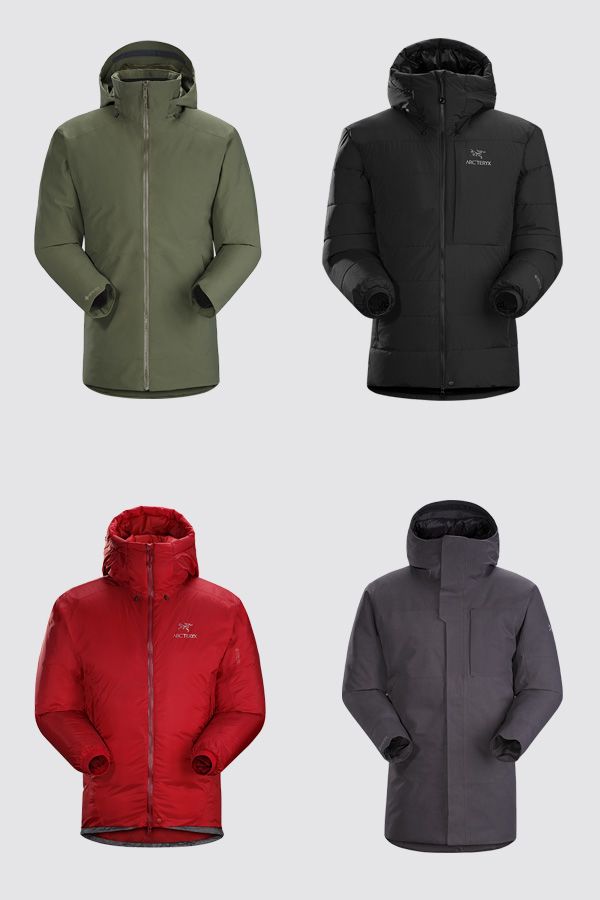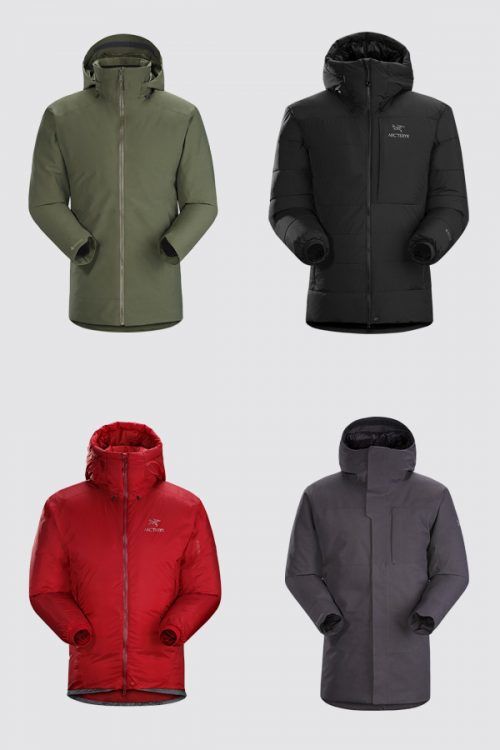 Source: Arcteryx
Here is one more Canadian outwear brand that has public respect for good reason. Their technical outdoor clothes, as well as gear for climbers and hikers, will protect you from cold air and rain no matter how harsh it is going to be.
K-Way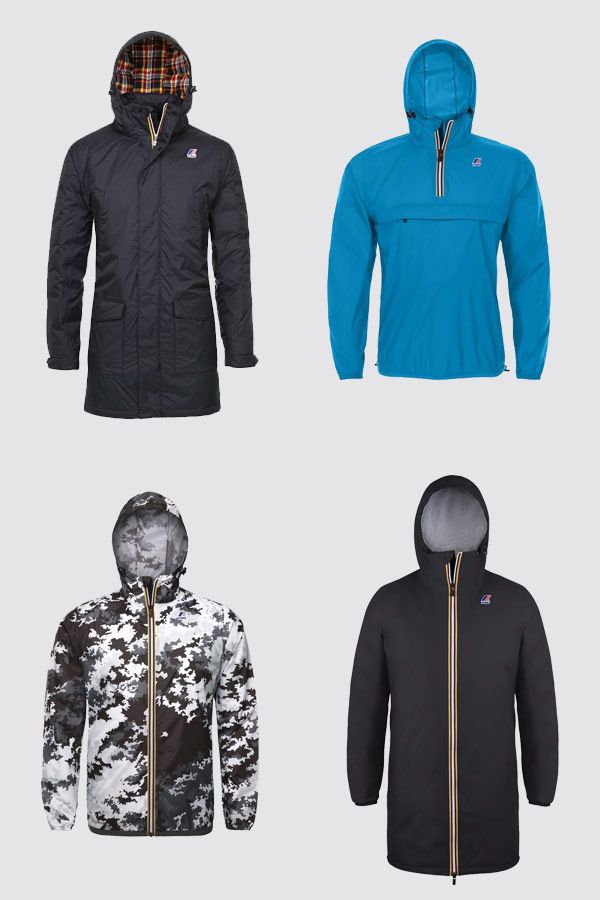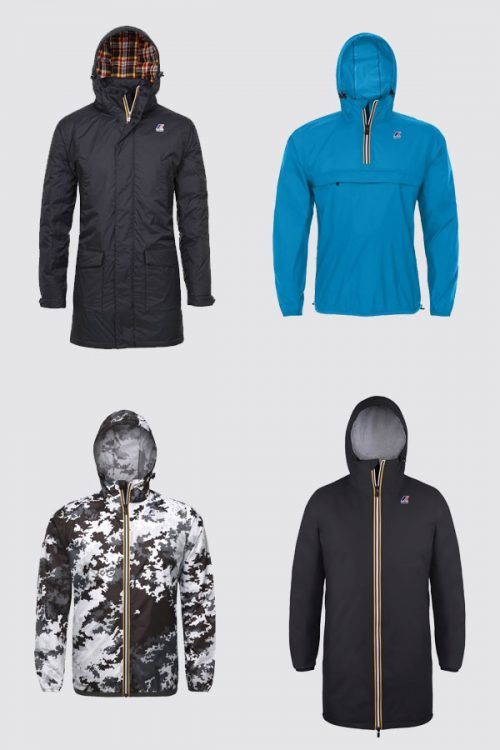 Source: K-Way
For those who want to get a waterproof jacket that will not hit their pocket, K-Way is a perfect solution. Their outside clothing is of the highest quality, yet the prices fit any budget. Moreover, they collaborate with such renowned brands as Kappa and Ami. Thus, you can be sure that the style follows the latest trends.
Arket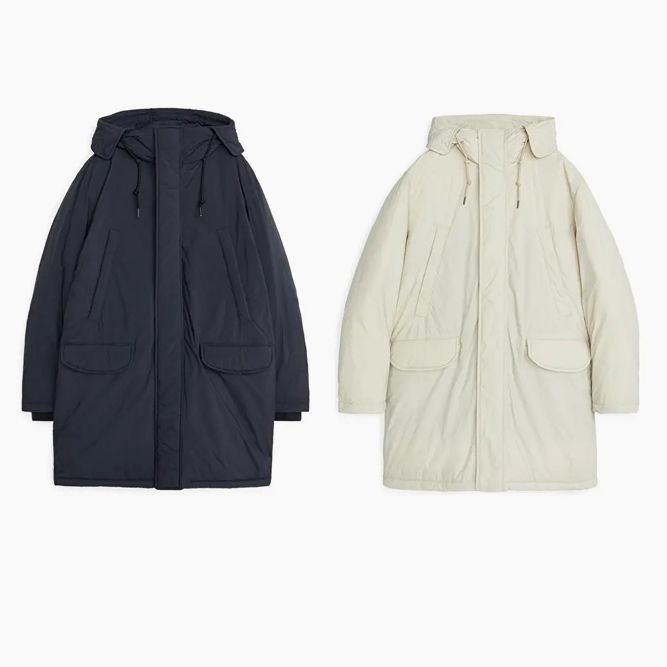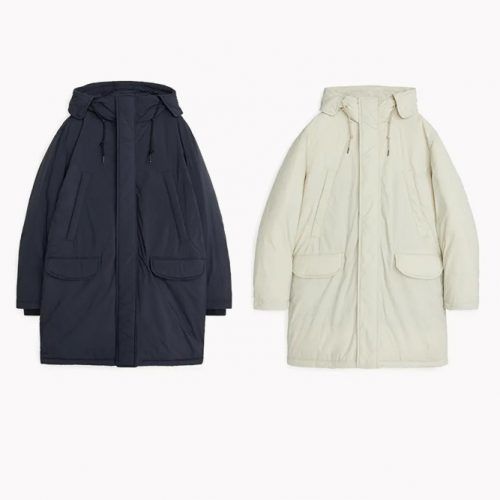 Source: Arket
If you are looking for something similar to North Face parka, then Arket has a really good offer for you. Their fishtail men parka has an outstanding quality. The material used for its production is the blend of treated polyester. It belongs to the series 2-in-1, which means that it is possible to zip an inside liner in as well to retain warmth.
Marks & Spencer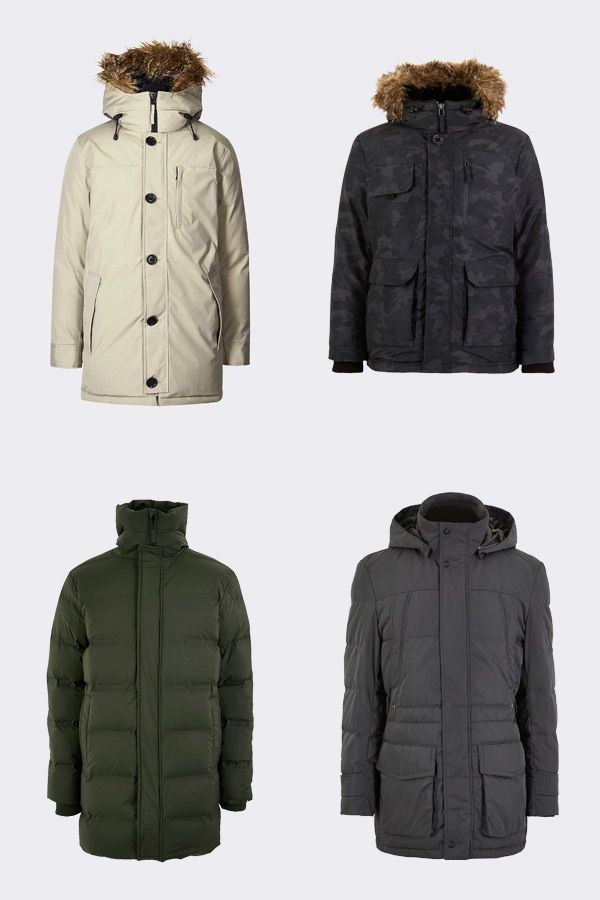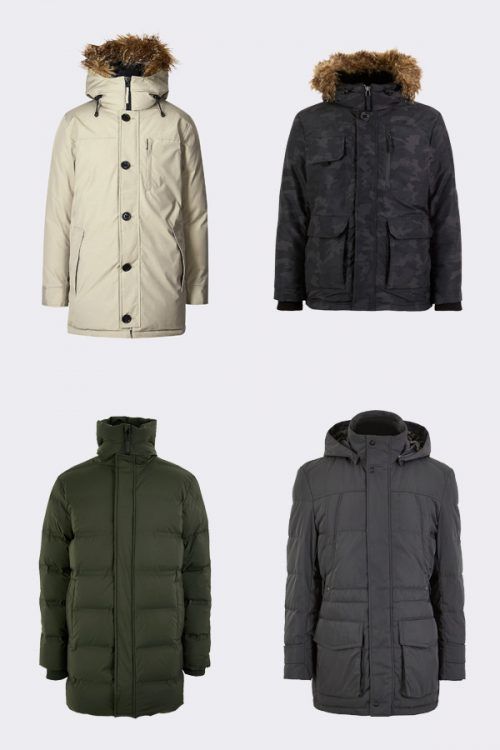 Source: Marks & Spencer
Although M&S men's parka may not keep up with current fashion trends, it will provide you with the top quality without having to pay top dollar. Your best pick will be their plain black parka with a hood or an arctic one with its notorious Stormwear.
Pretty Green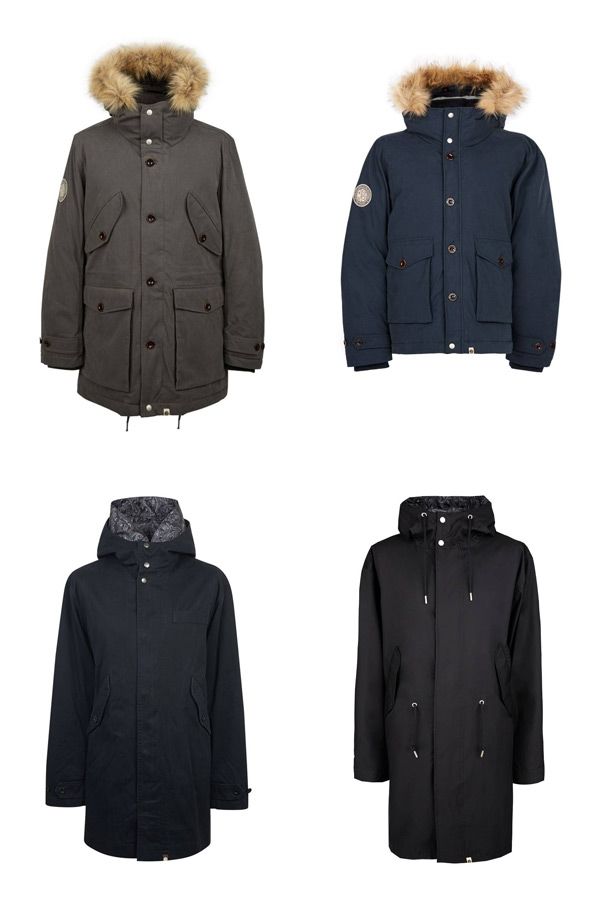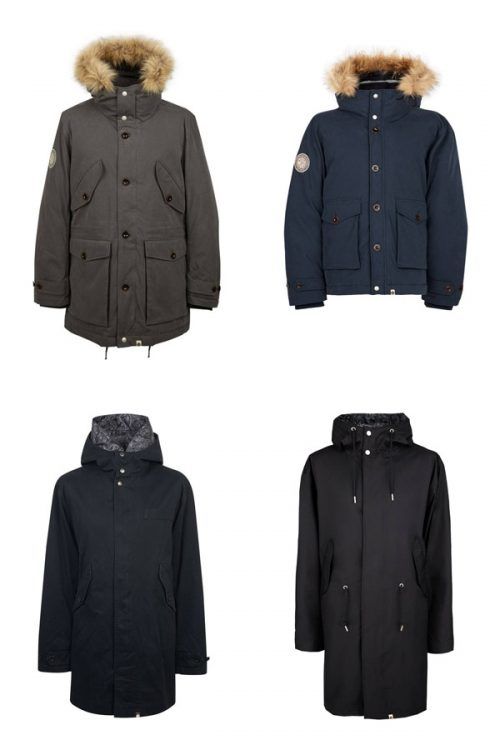 Source: Pretty Green
You may have seen the brand's owner, Liam Gallagher, sporting one of these on stage. And it actually signifies the high quality of the product when you personally rock your own brand. Thus, it is a good idea to get a long parka with multiple pockets and a simple hood from Pretty Green.
Superdry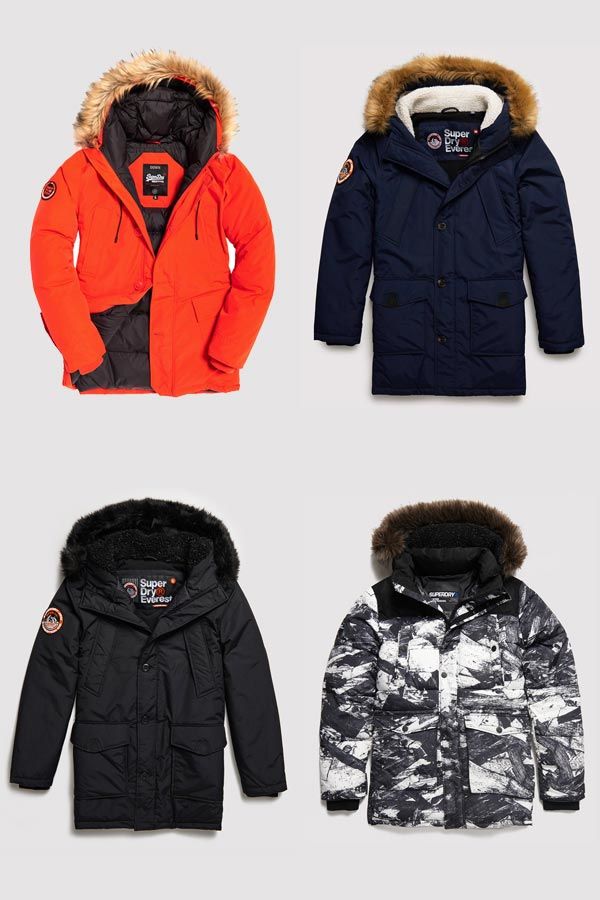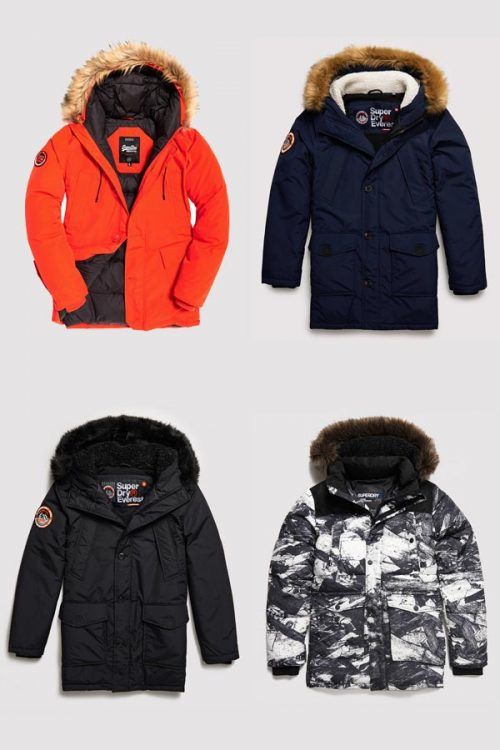 Source: Superdry
Although Superdry's parka jacket mens wear cannot be considered particularly lightweight, its quality is beyond question. It will allow you to survive easily in any weather conditions, even the most drastic.
Hopefully, after browsing our gallery, you will not have any difficulties choosing a parka. As you can tell, the range of options is endless. From a swim parka to a parka jacket, you will easily find the design that suits your taste and preferences.