Boys long haircuts are gaining more popularity these days and not for nothing. In addition to looking cool and suitable for any ambiance, they also work for every type of hair. So, if you are looking for long boys haircuts, then the collection we have put together below will come in really handy for you. Just pick the look that suits your kid best and he is guaranteed to be in the spotlight.
_We may earn money from affiliate links on this page. Please check out our disclosure policy for more details.

Textured Shag
Texturizing makes shag long boy haircuts look like they were carefully planned rather than your kid "woke up like this." So, if he still looks unkempt, maybe his hair is not textured enough. As simple as that.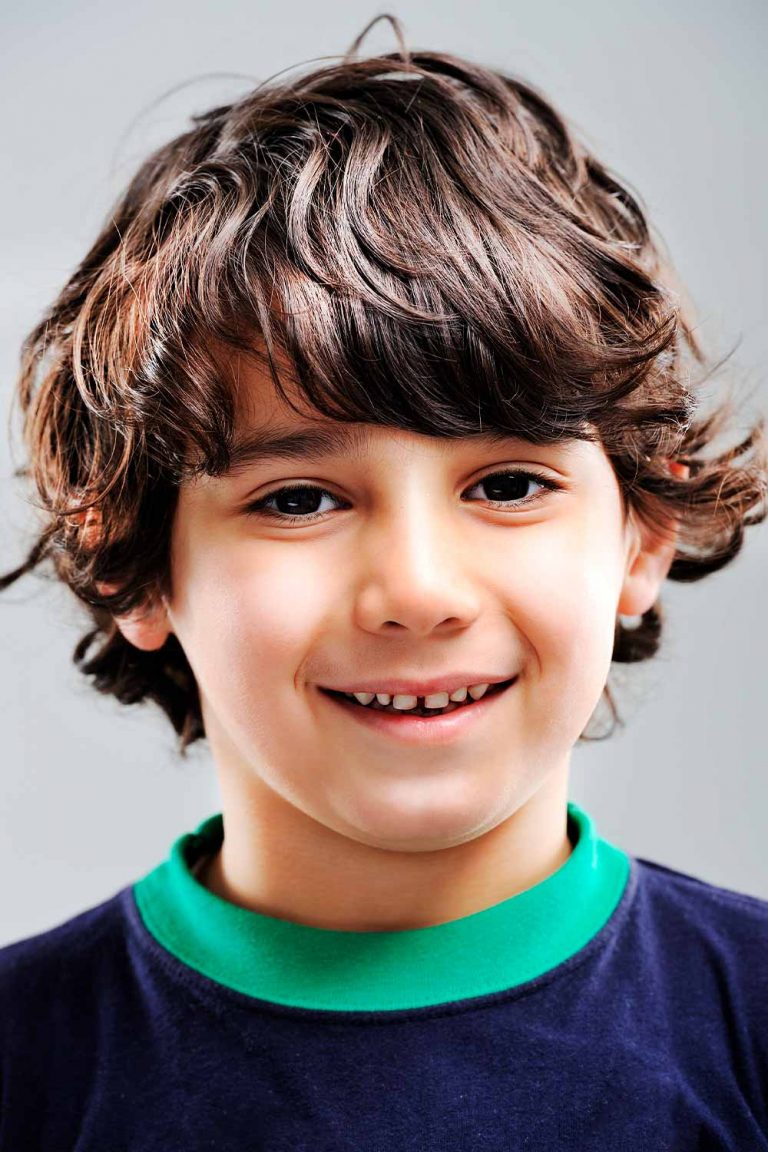 Wet Side Swept Long Hair Boys Style
When it comes to long hair cuts for boys, you are free to draw inspiration from any hair epoch you like. After all, your kid has not witnessed all those pompadours and mullets. As such, why not enhance his long little boy haircut with a wet finish and style the bangs swept to the side? This hairstyle comes out really fashionable and classy. So, your kid will not go unnoticed.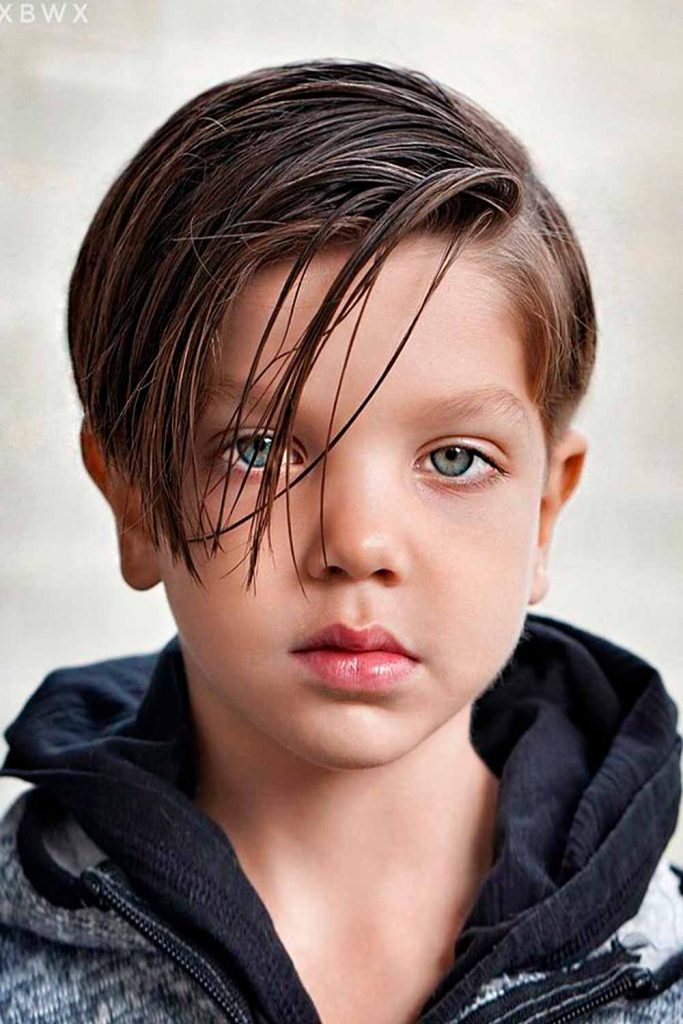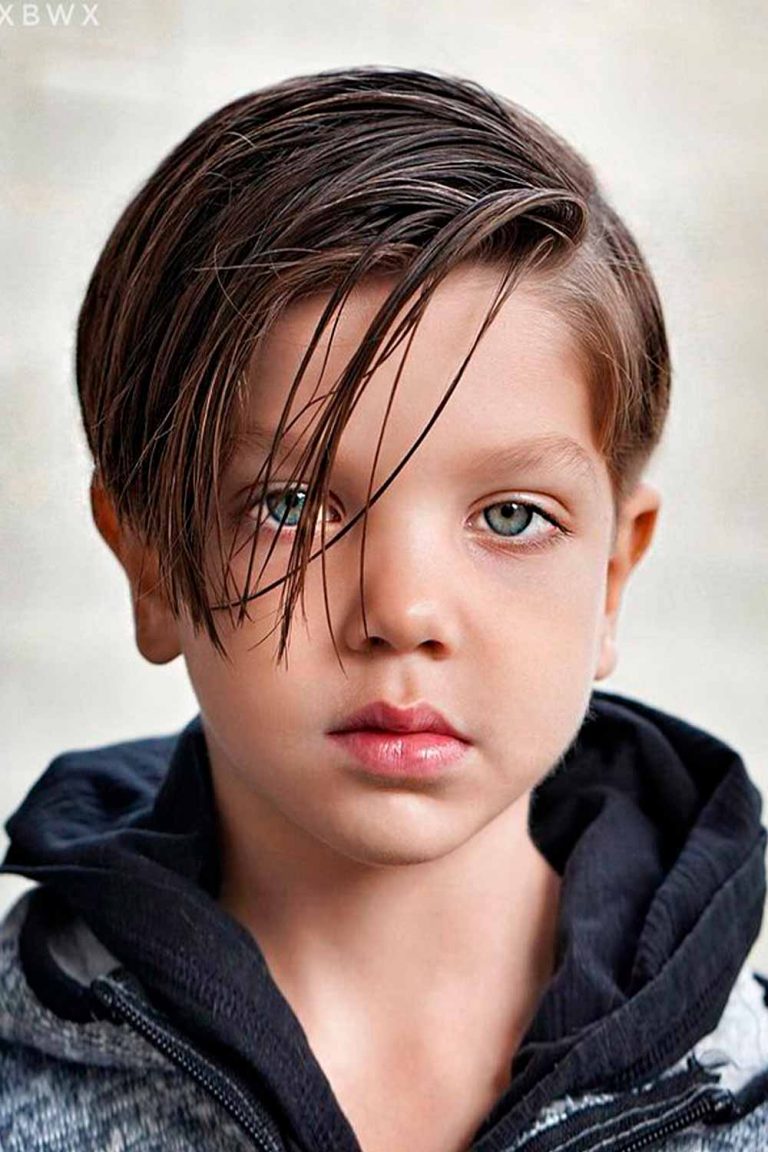 Source: @xbigwesx via Instagram
Straight Boys Long Haircuts
Straight long hair does not need any extra styling. It effortlessly comes out looking healthy and shiny. Thus, your kid can simply wear it loose and end up with a trendy skater haircut.
Layered Medium To Long Haircuts For Boy
One of the best ways to give hairstyles for boys with long hair definition and structure is by adding layers to them. What is more, they allow you to make long locks much easier to maintain without sacrificing the length. Try to create a smooth transition from mid length hair in the back to longer hair toward the top and you will be pleasantly surprised by the result.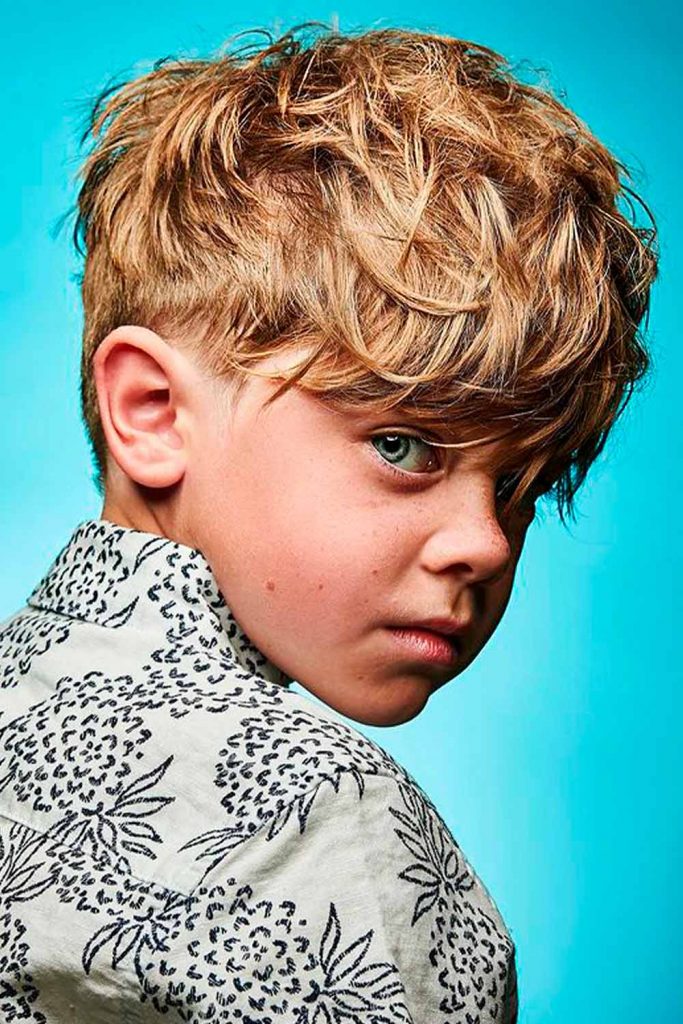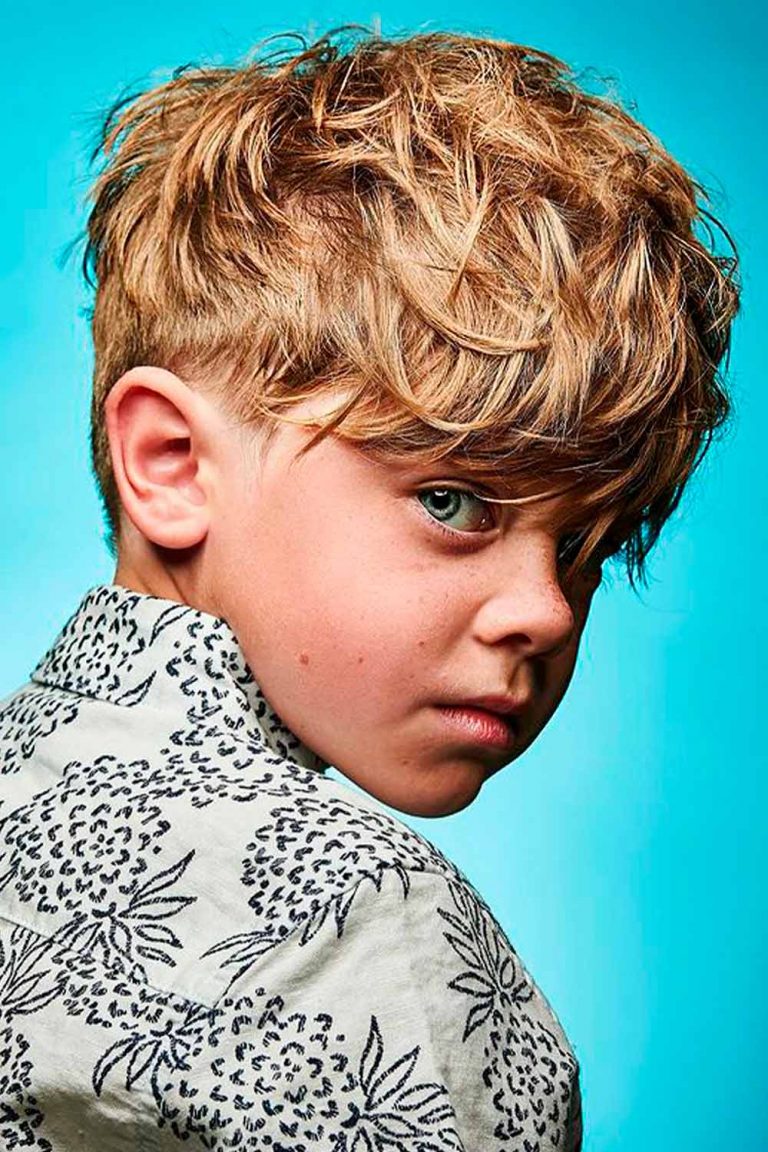 Source: @r.braid via Instagram
Curly Bob With Bangs
If you are looking for easy yet bold ways to wear teen boys haircuts longer than the cheekbone level, then bob is a great option for you. Bangs not only will make the look more complete but will also draw attention to the eyes.
Source: @urednistvo.pricesk.robert via Instagram
i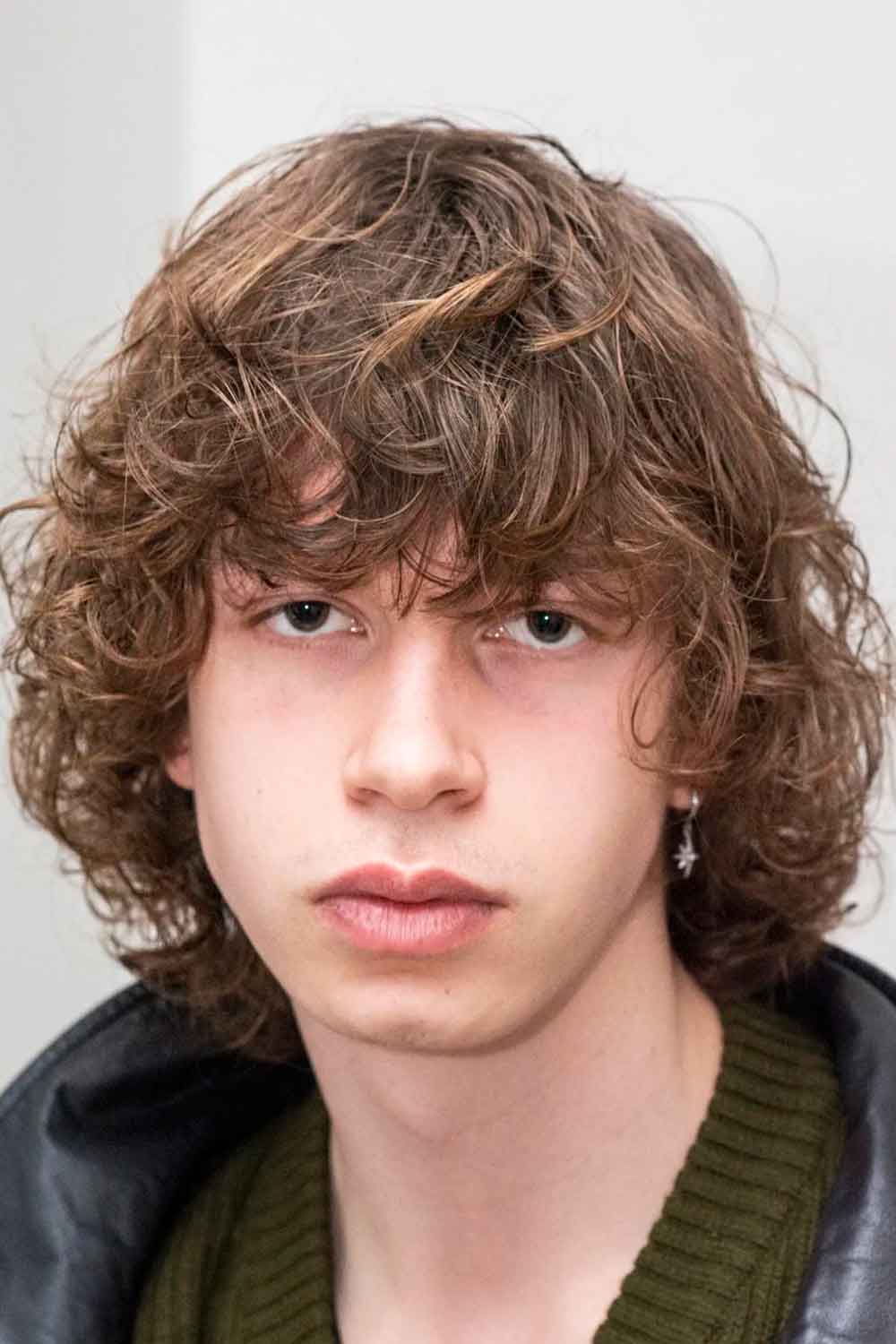 Source: @urednistvo.pricesk.robert via Instagram
i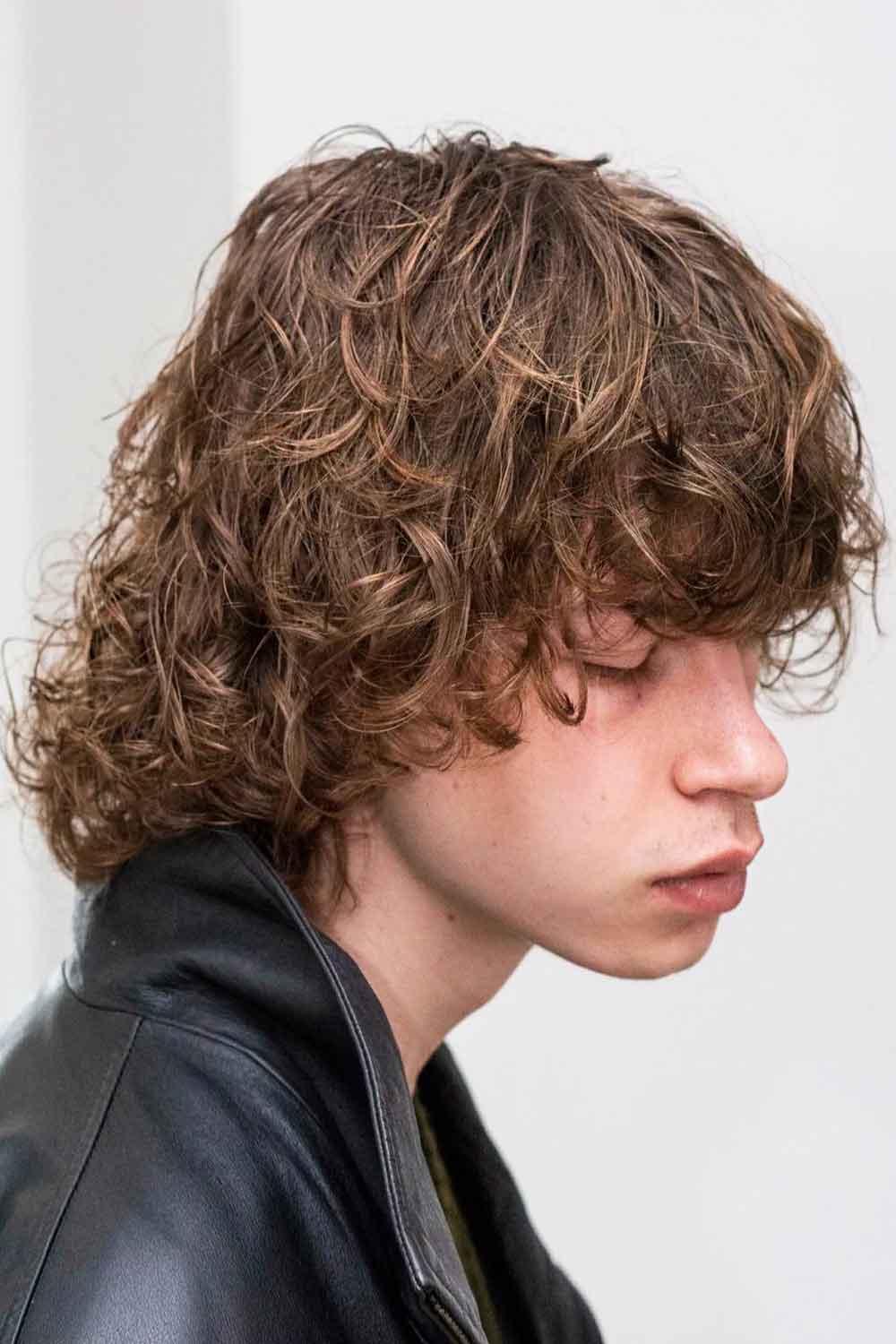 /
Little Boys Braids
Boys braids are one of the most popular boys long hairstyles and no wonder. They look cool and trendy while keeping your kid's long hair in check. Another great benefit of such a boy long hair style is that it is suitable for any hair texture, from absolutely straight to extremely kinky. Just make sure your kid has enough patience to sit quietly in the barber's chair while they are working their magic. Try this look for a black boys haircuts too.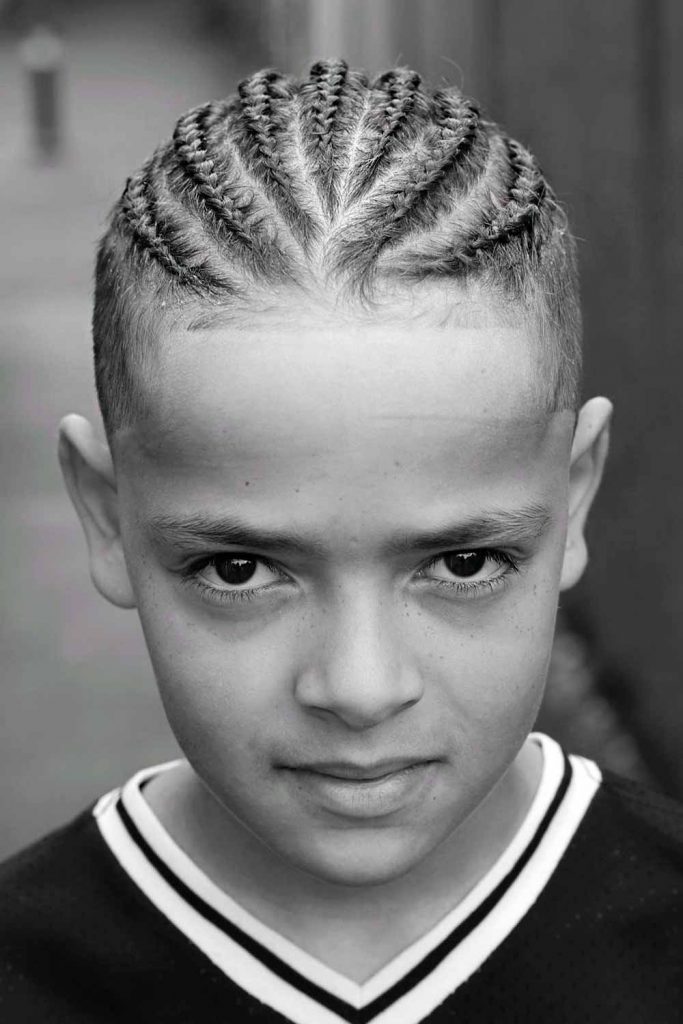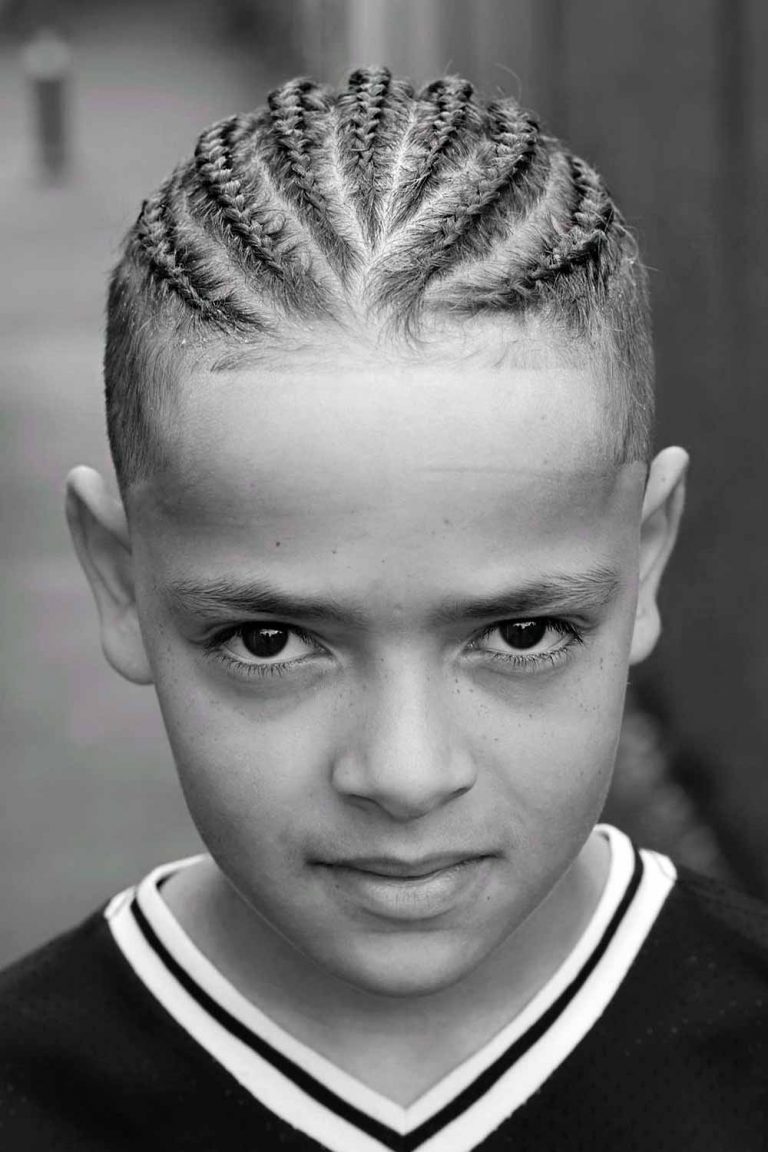 Source: @alan_beak via Instagram
Curly Bob With Center Parting
Because a curly boy with long hair may look a little unkept or shaggy, you need to give it a proper and defined shape. For instance, you can go for such a boy shag long haircuts as a curly bob and complement it with a center part.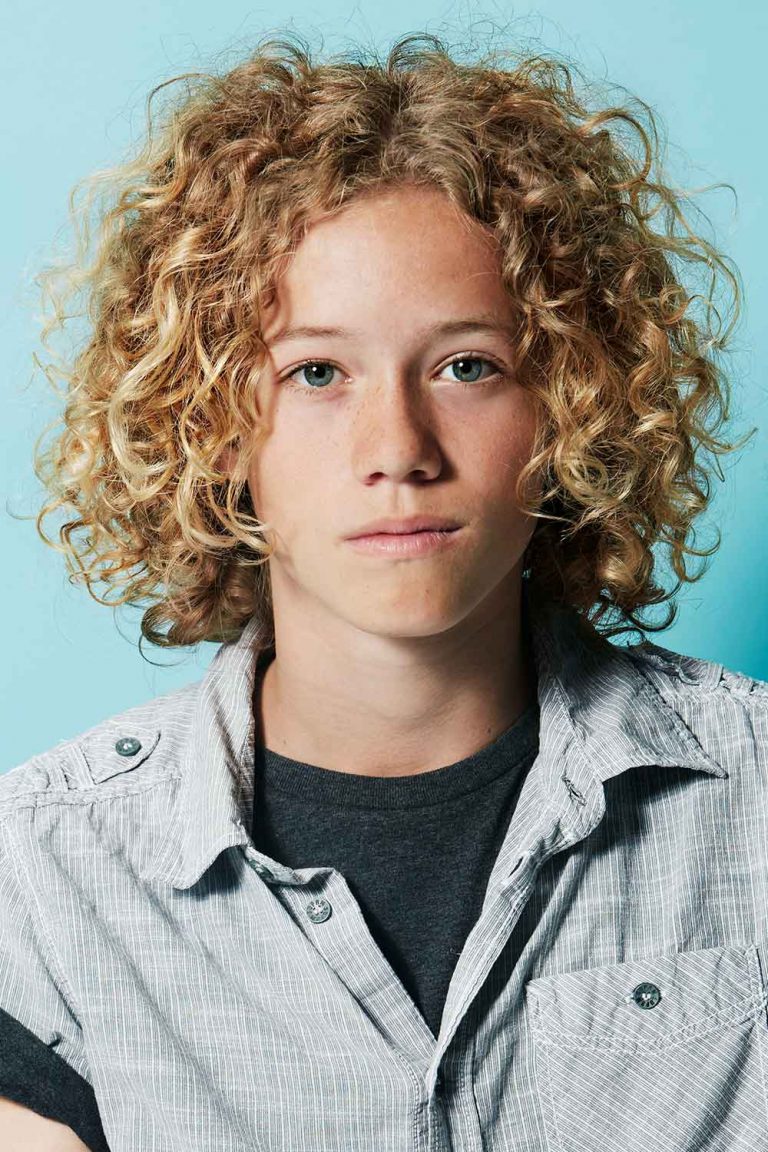 Long Layered Boys Long Haircuts
Layering just works wonders for boy long hair. It adds movement and definition to it. Besides, it will help you to make it look fuller and thicker, which is especially beneficial for thin and limp boys long hair.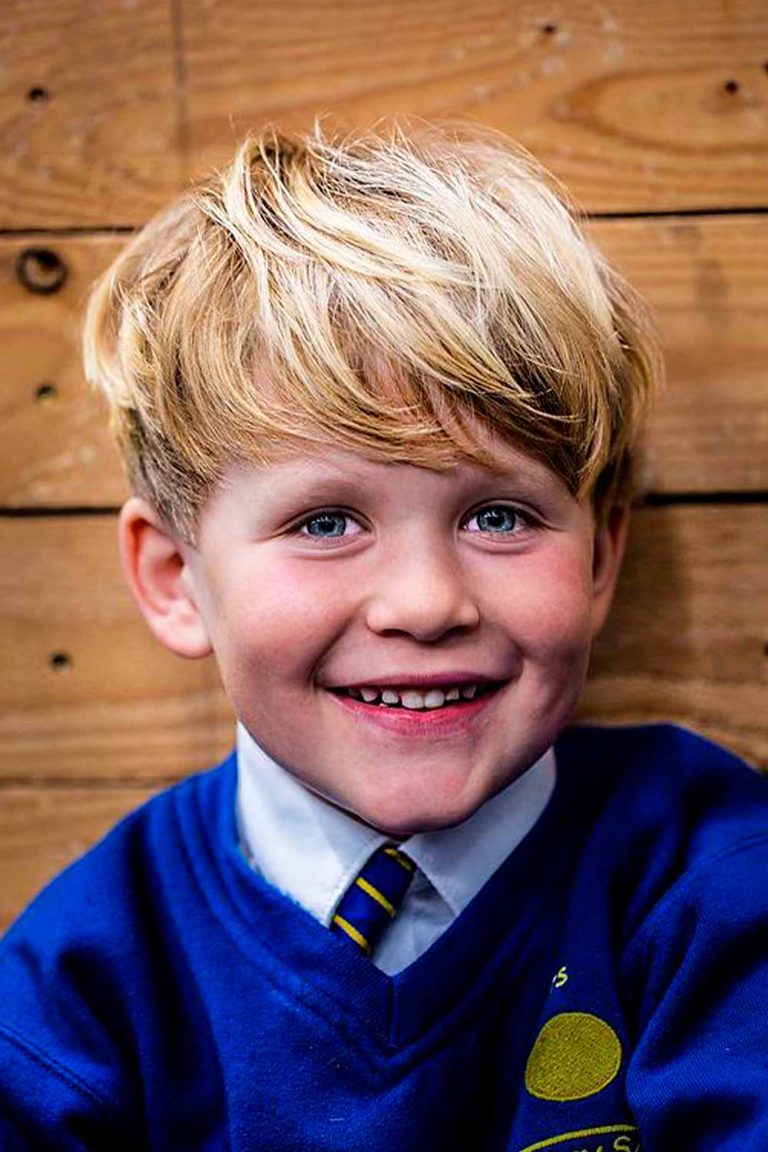 Source: @tombaxter_hair via Instagram
Short Sides Long Top
Boy long hairstyles do not always have a uniform hair length all over. For an added contrast, the hair on the sides can be trimmed short. This is a real savior for those who hesitate whether to go for a long mane or not.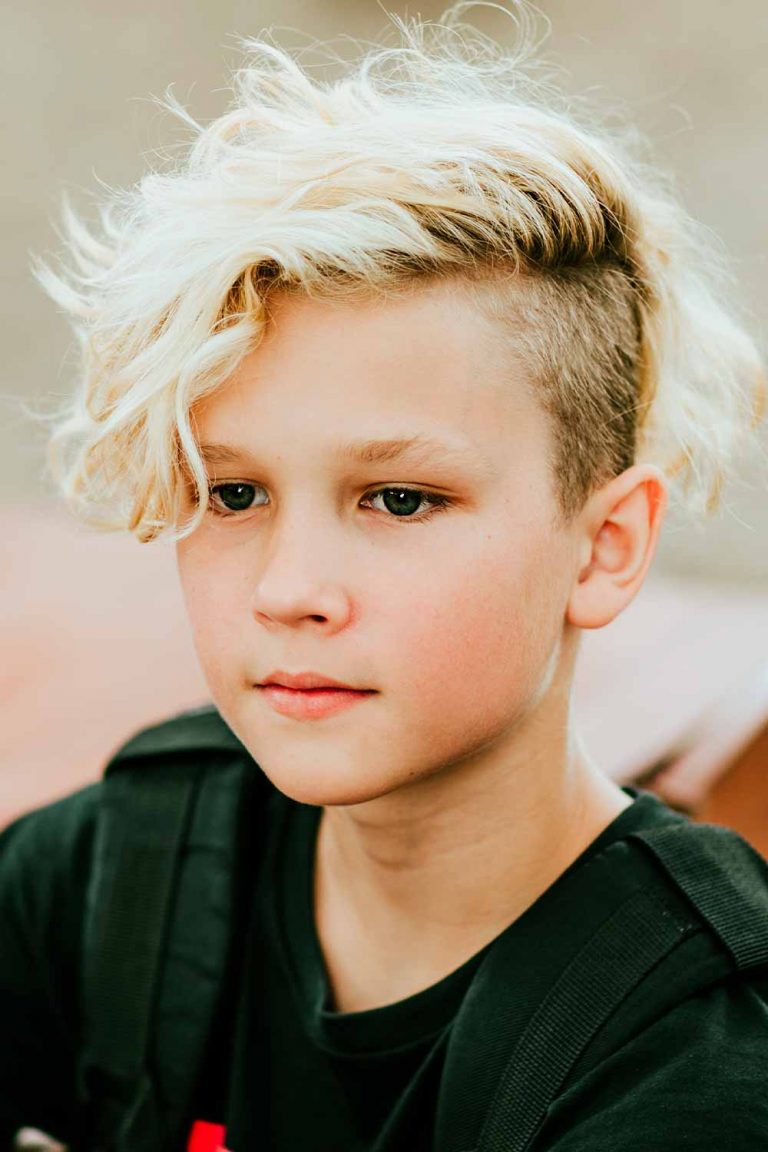 Baby Bun
Buns have swept over the hairstyling world and the junior branch is no exception. Even if your kid still has his baby hair, you can try to pull it up and tie it in a man bun. To give it a trendy touch, get the sides and back faded or undercut, which is actually one of the most popular boys haircuts long on top short on sides.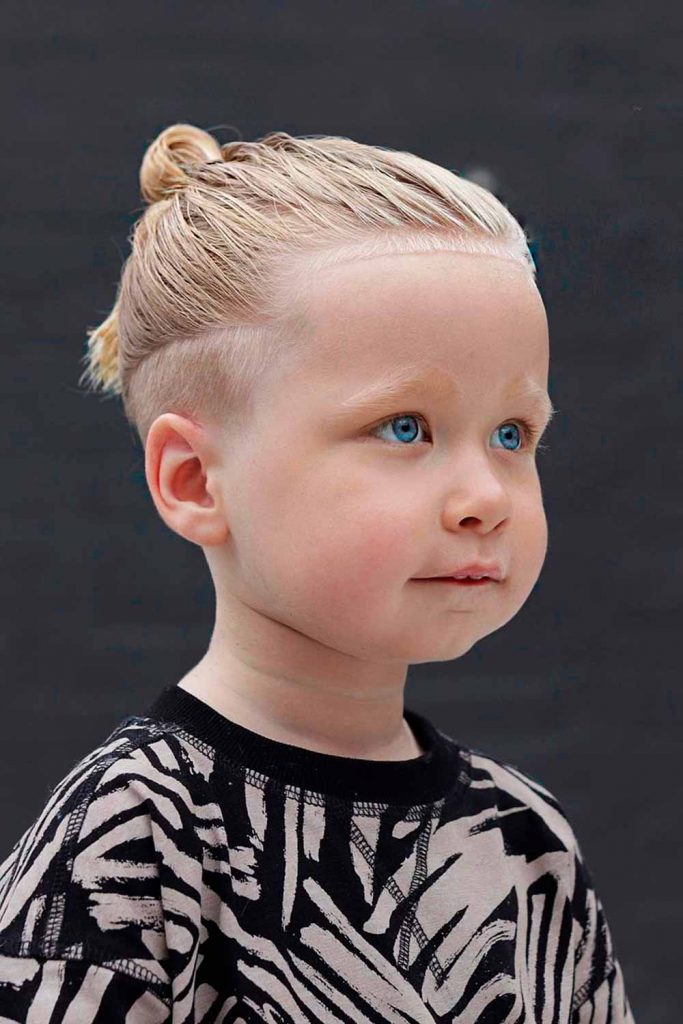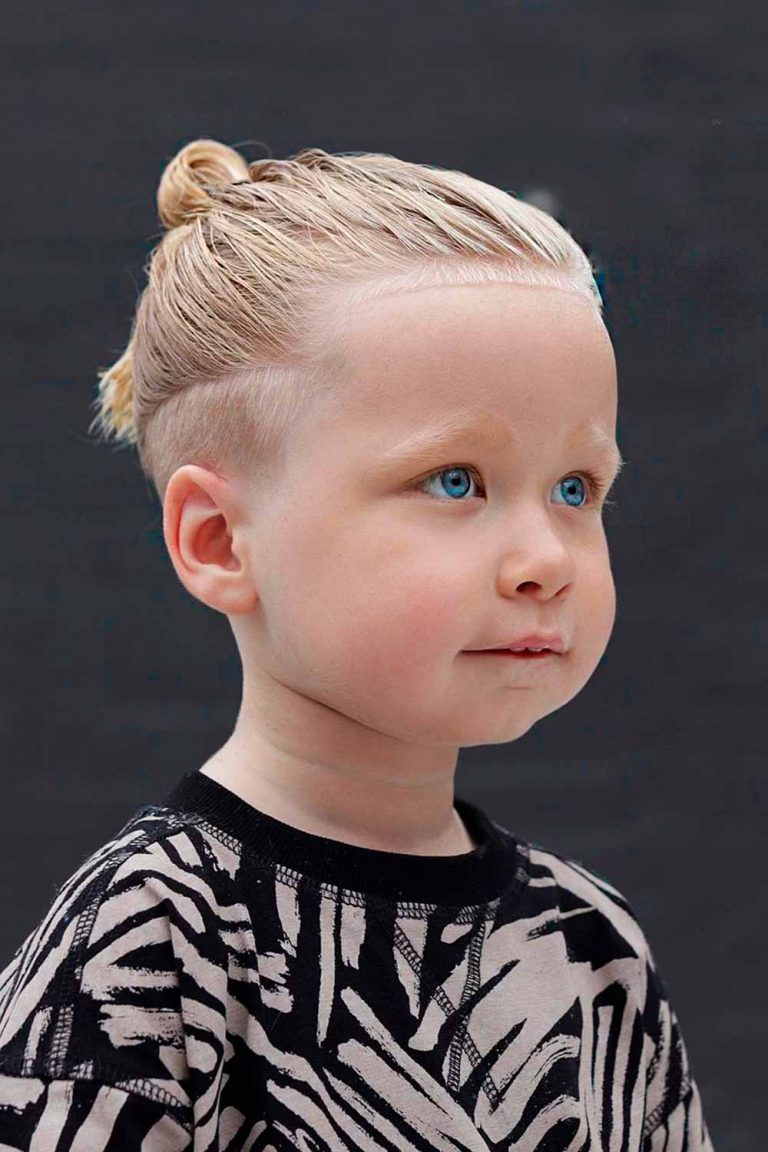 Source: @alan_beak via Instagram
Messy Waves Boys Long Haircuts
You should not always make a long hair boy style his locks neat and sleek. Most of the time, he would prefer to don it messy. So, do not refuse him in such a joy.
Boys Shoulder Shaggy Haircut
Not sure what to do with a shaggy hair boy? Nothing. Allow him to embrace his shag and it will not take long to see the positive result. But make sure his locks do not get in the way, thus distracting him from studying or playing. Such haircuts for boys with long hair can be accompanied by a bang, which is possible to style brushed forward, swept to the side or even pushed back.
Source: @urednistvo.pricesk.robert via Instagram
i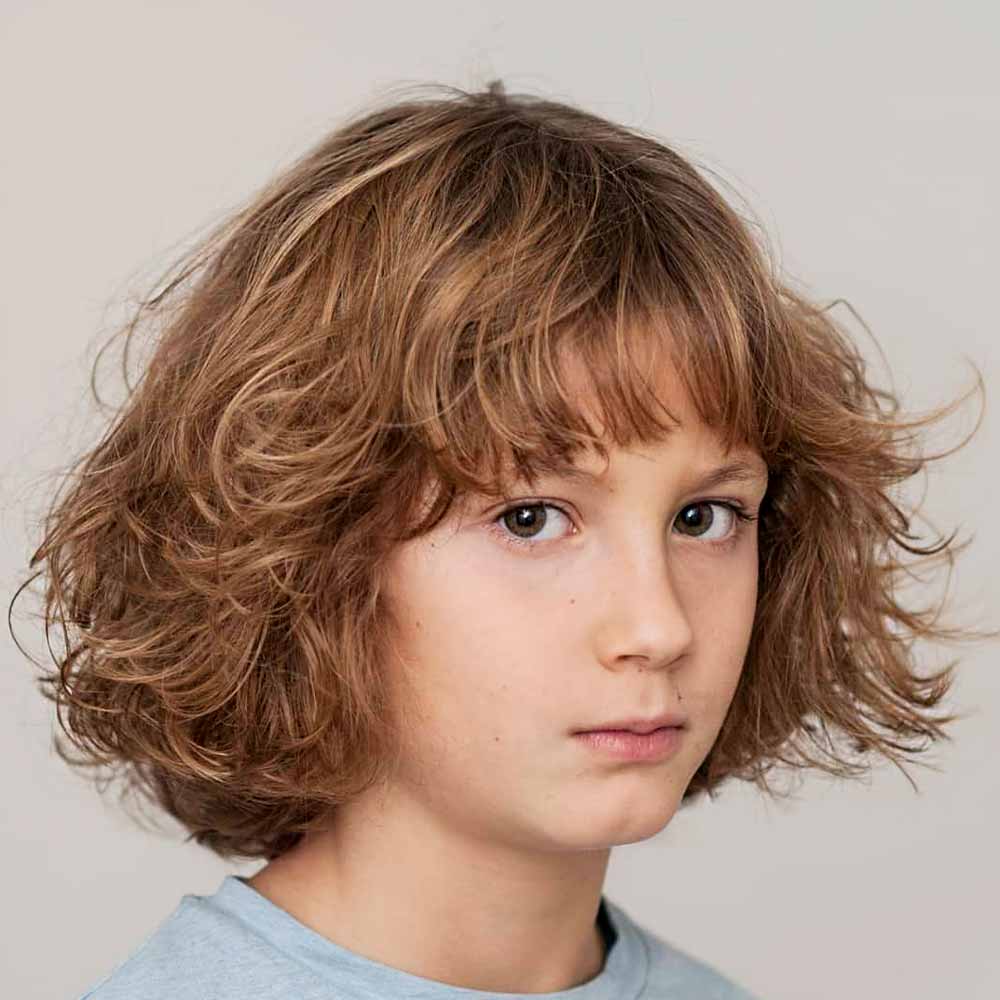 Source: @urednistvo.pricesk.robert via Instagram
i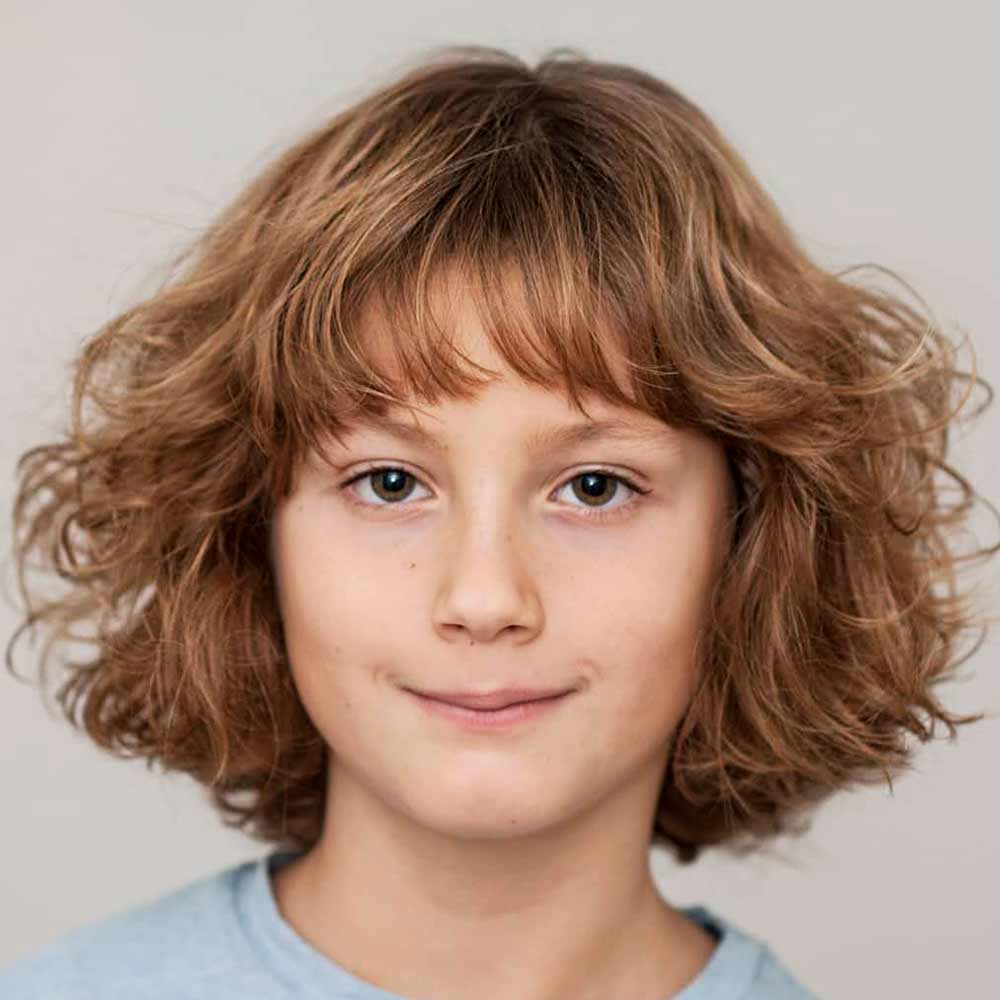 Source: @urednistvo.pricesk.robert via Instagram
i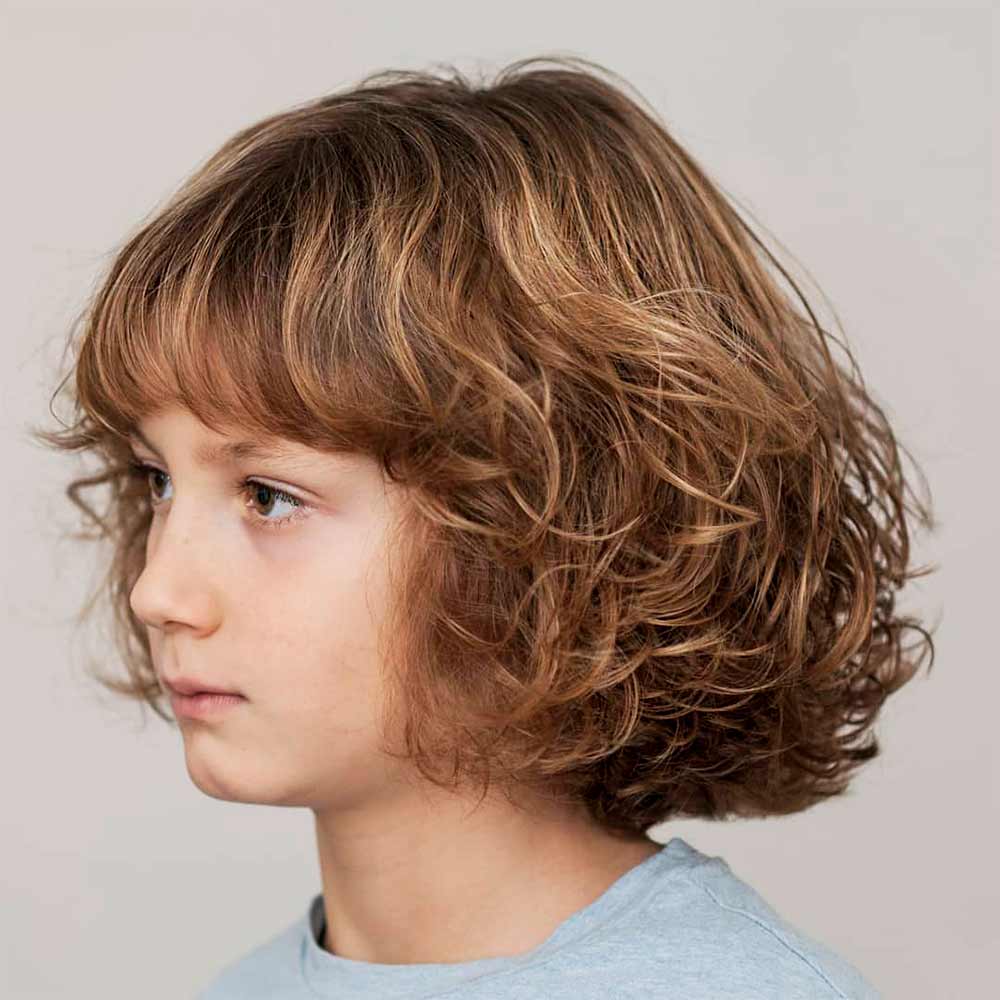 /
Middle Part
For a polished and elegant long hair style boys can do a bare minimum, such as a middle parting. This simple yet bold hairstyling trick instantly makes your kid's hair look neater. Though, it does not require exhausting styling, let alone maintenance. Sounds like a great option for long hair boys, right?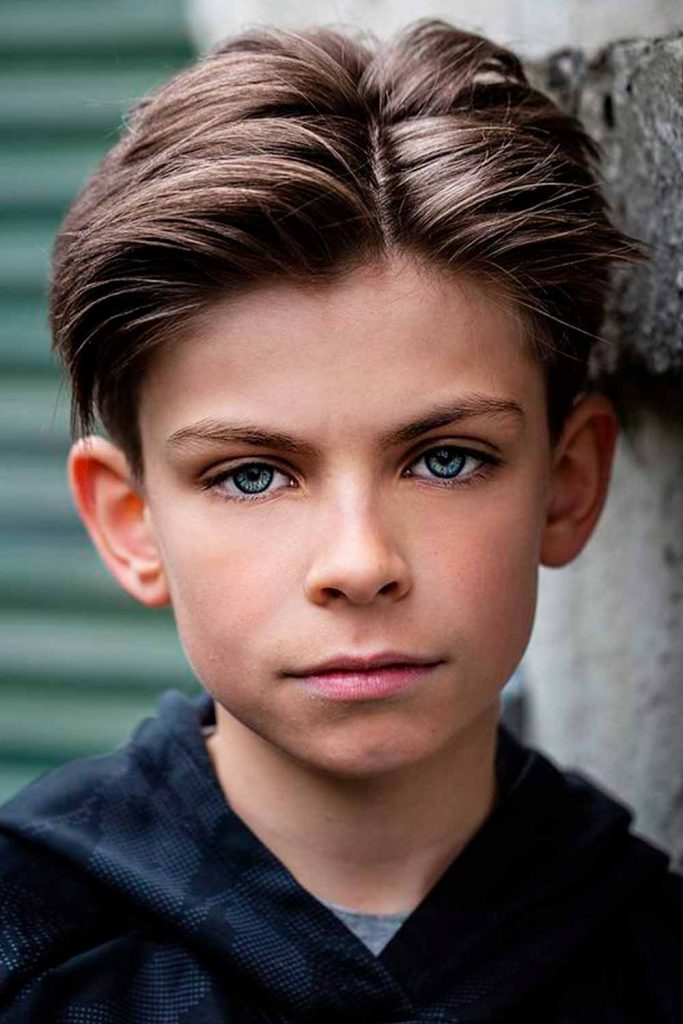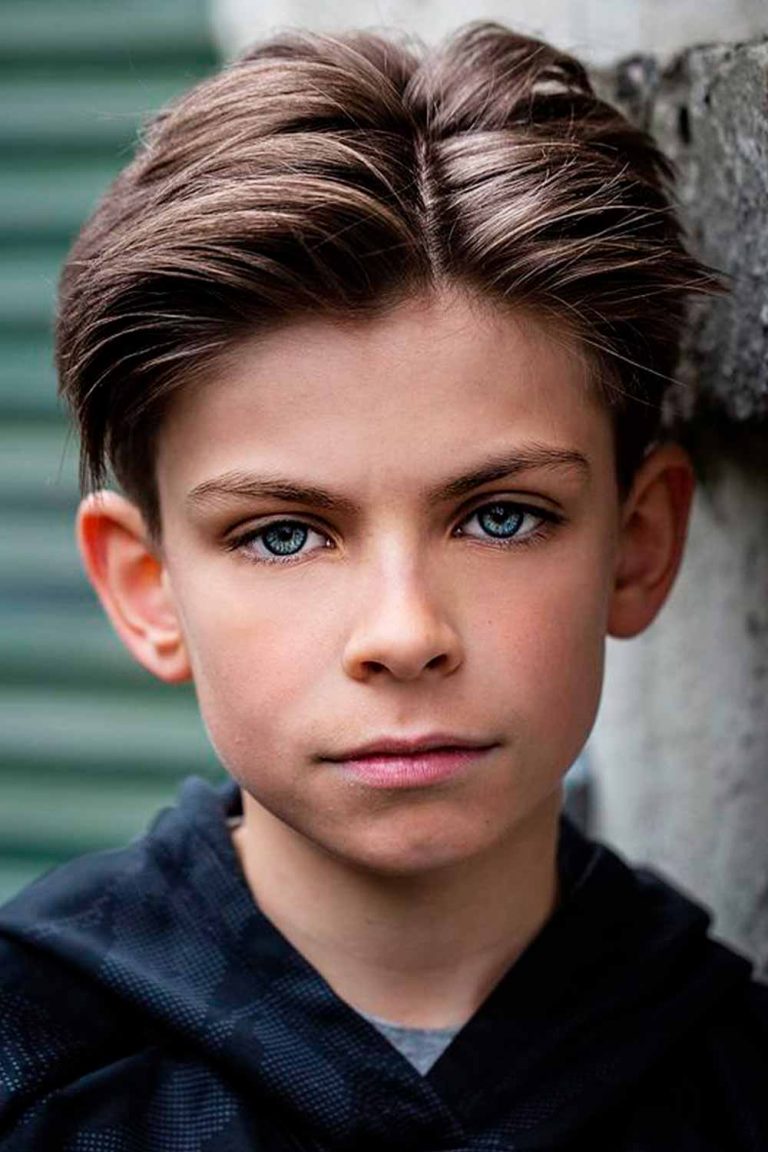 Source: @tombaxter_hair via Instagram
Layered Long Hairstyle With Bang
As long hair for boys is quite a commitment, not everyone can be ready for it. So, you can start with boys medium haircuts. They also flatter most face shapes and require minimal to zero maintenance.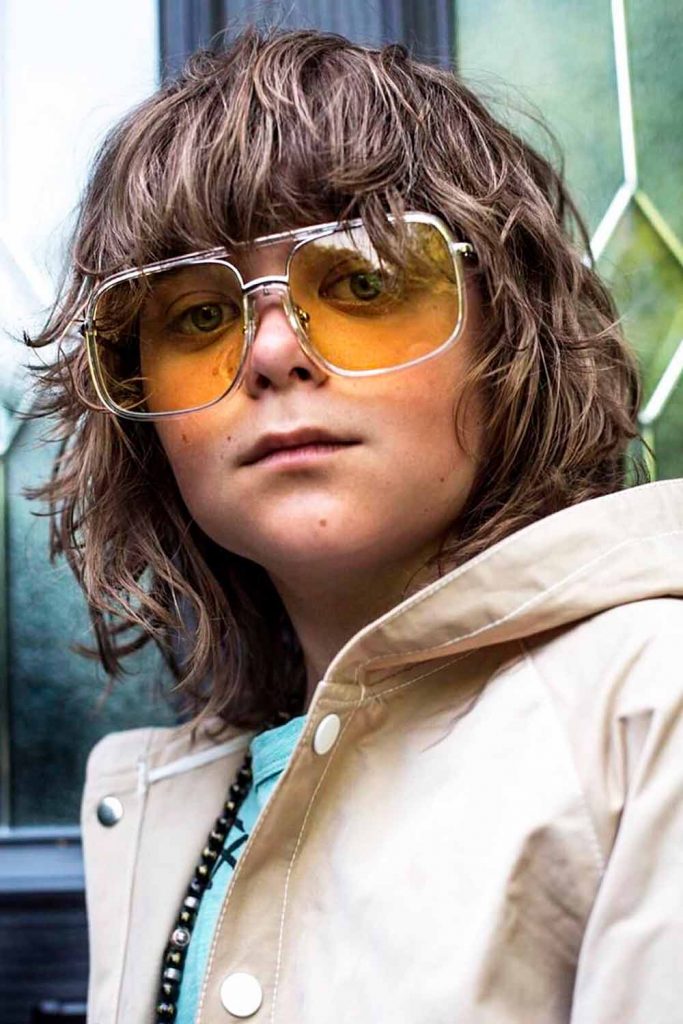 Source: @r.braid via Instagram
Shoulder Length Boys Straight Haircut
Shoulder level is one of the most preferred lengths among boys with long hair. It allows them to flaunt their stately locks and offers a wide range of styling options.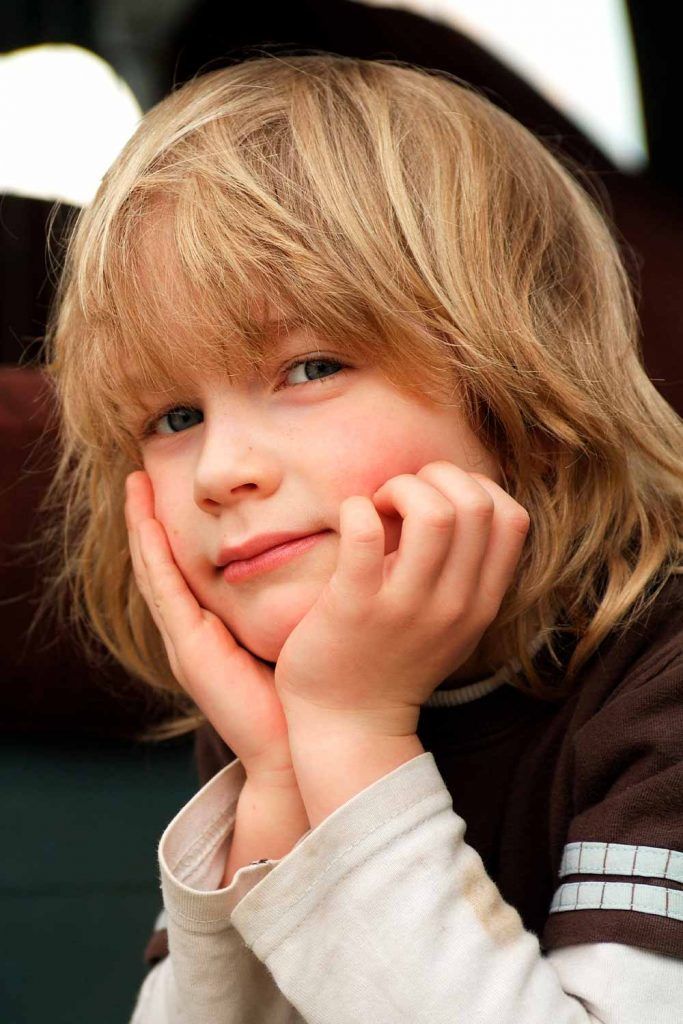 Chin Length With Long Bang
It is never too early to accentuate your kid's facial features, which makes chin-level boys long hair styles a perfect option for anyone who wants to keep the focus on the jaw line. For an intricate twist, pair this look with long full bangs.
Mid Length Layered Cut
What is actually great about layers is that they work equally well for both thin and thick locks. For the former, they create an impression of a full head of hair and for the latter, they remove the bulk. That is why a medium length haircut is a failsafe choice for everyone.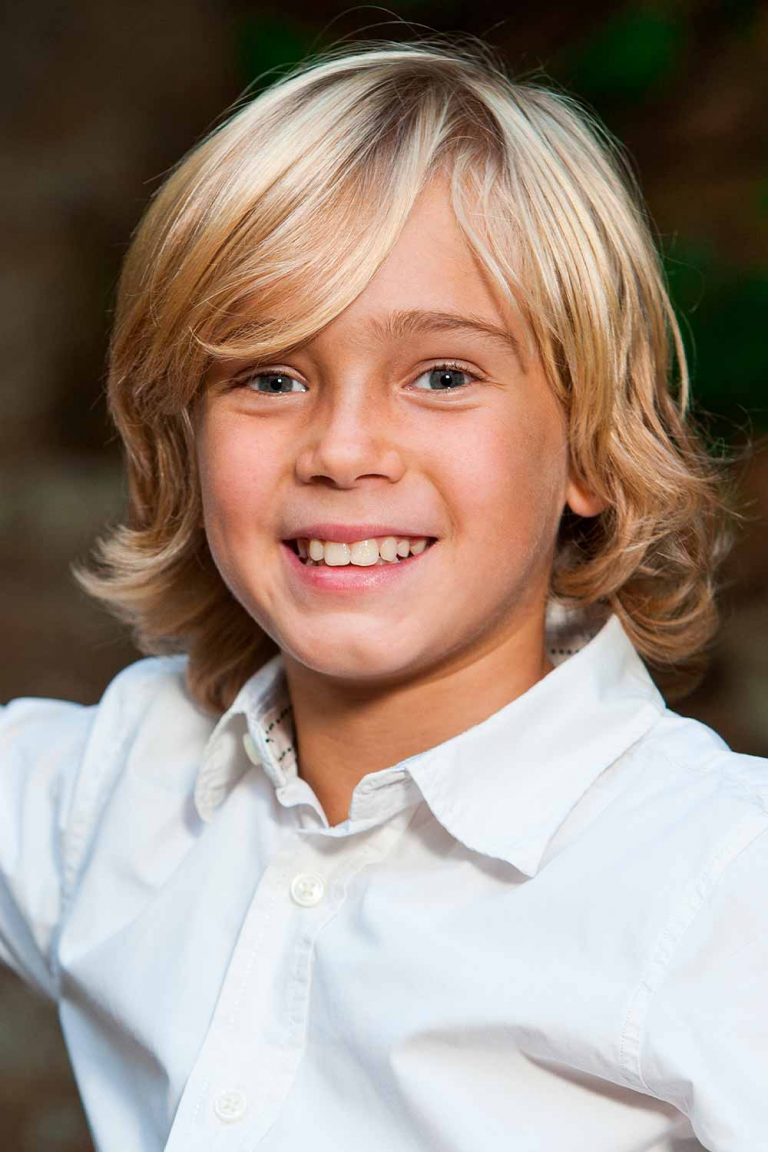 Side Swept Boys Long Haircuts
Although long hair boys are in the center of attention by default, you can always elevate the impression their hair gives. Swipe it to the side and let fall naturally.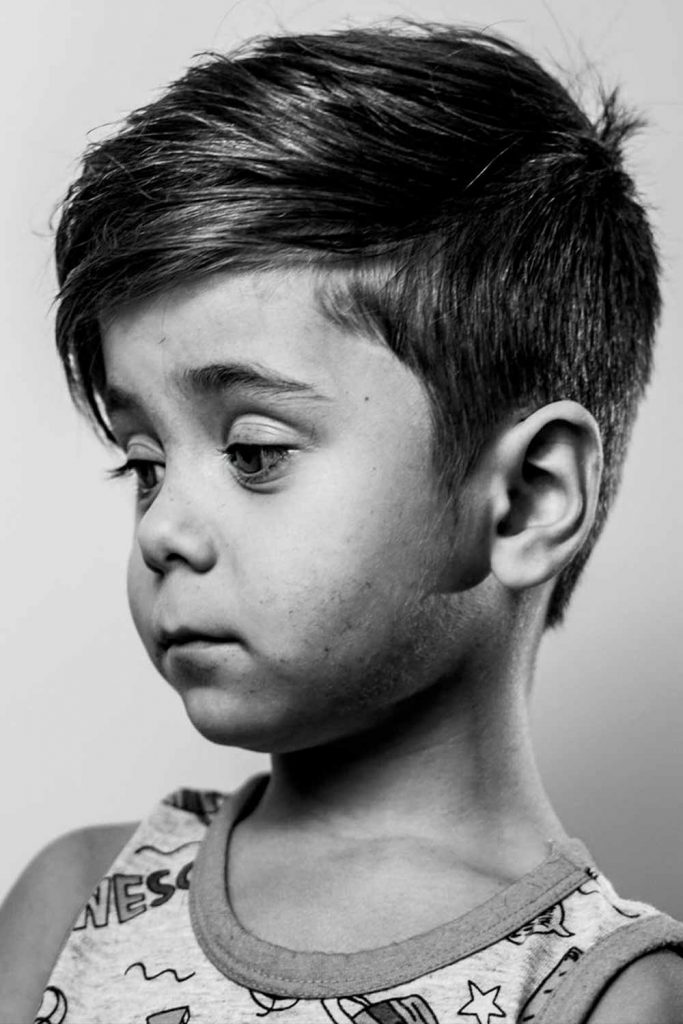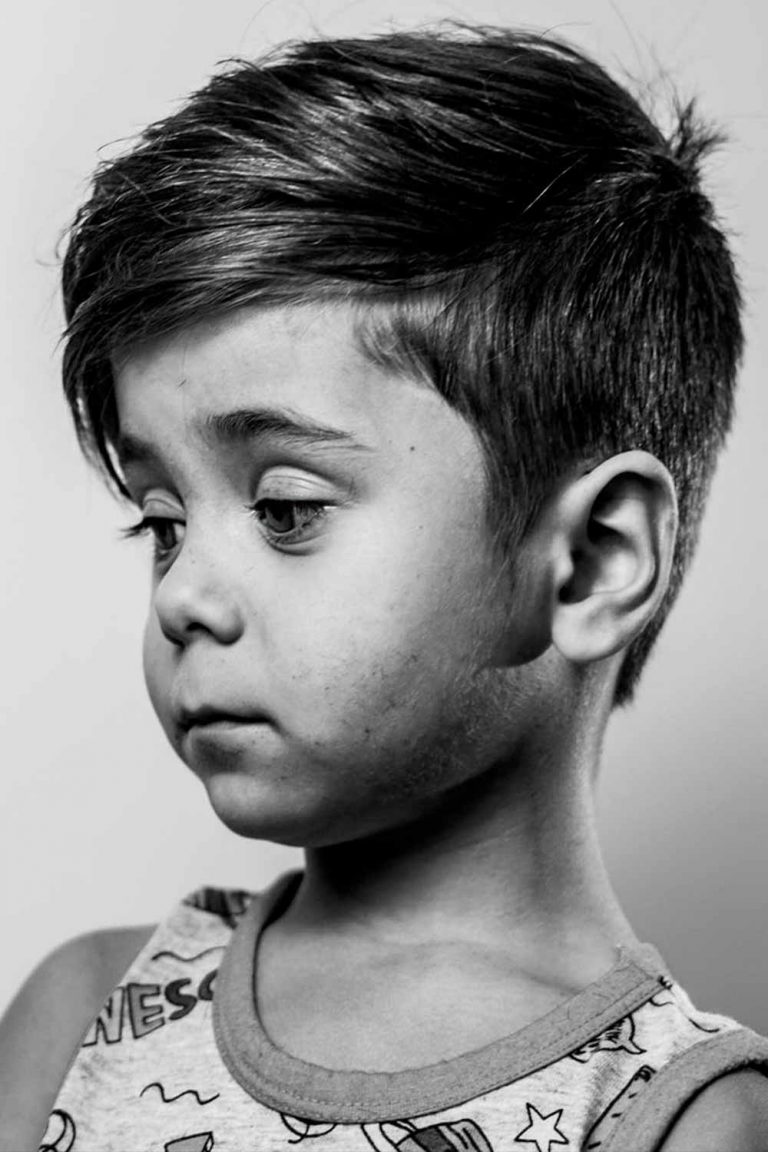 Source: @andyfadepro via Instagram
Clean Bowl Cut
The best long hair styles for boys are those allowing him to embrace his hair texture. So, if your kid was born with straight or wavy hair men, just let them naturally flow. To help accentuate the texture, you can tousle the locks applying a tad of a hair styling product to them.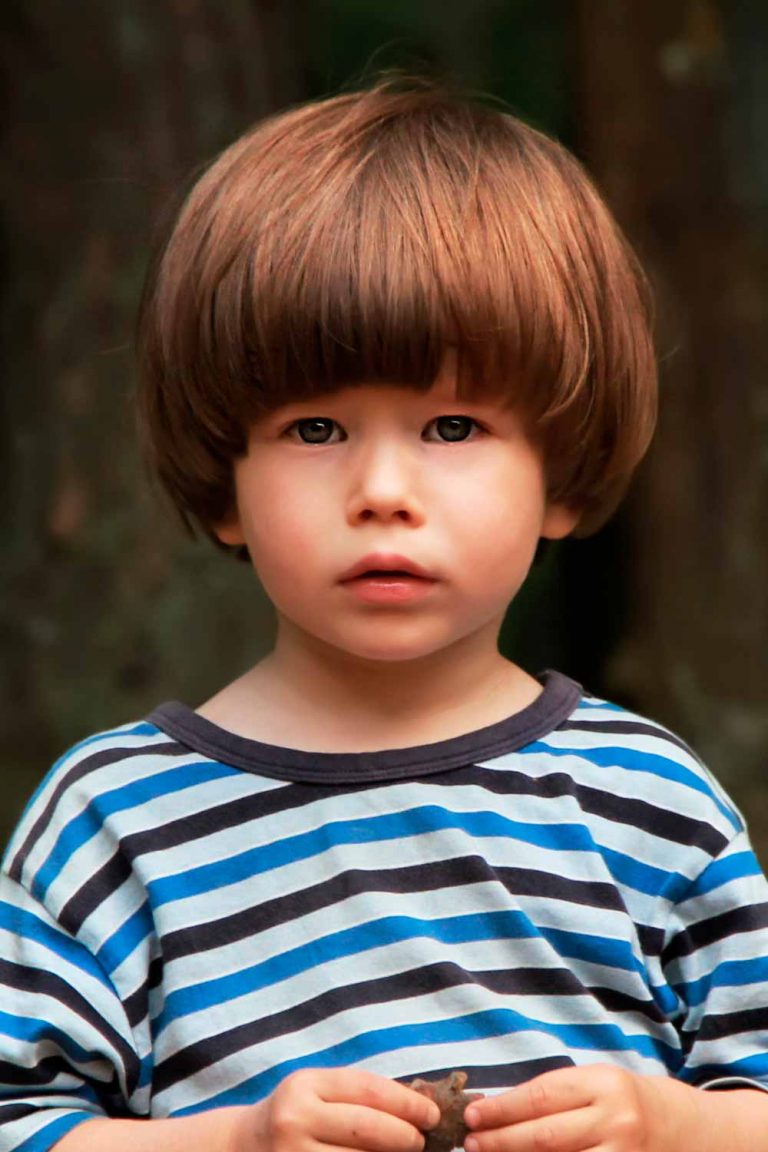 Straight And Blunt Boys Long Haircuts
Your kid should not be afraid to stand out in the crowd and it is your task as a parent to encourage it. A straight cut with blunt edges is a great way to wear a boy haircut long.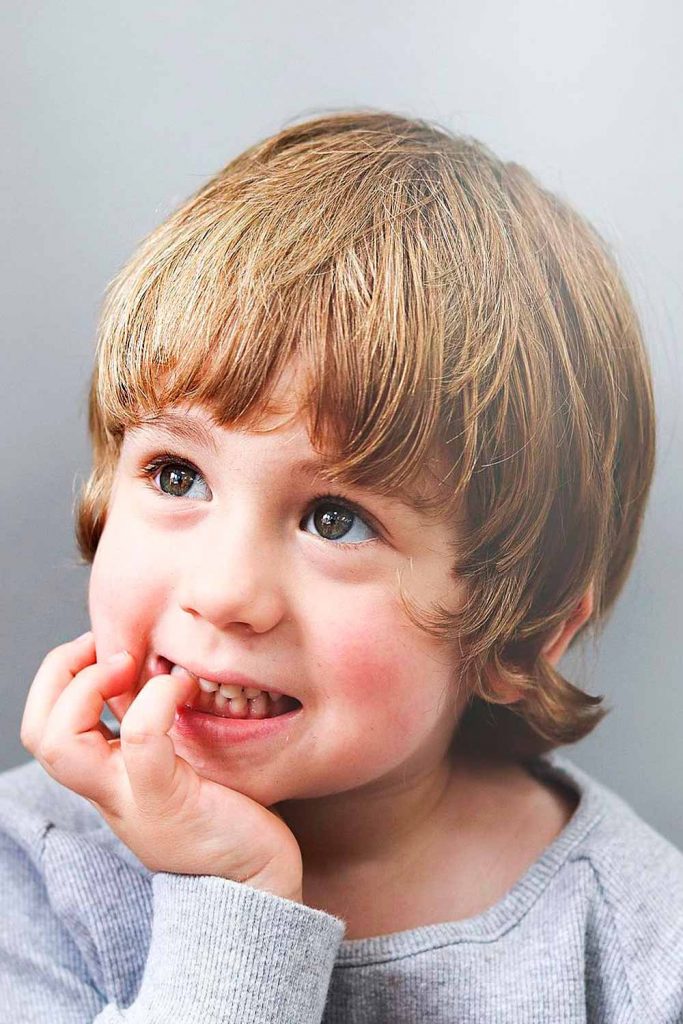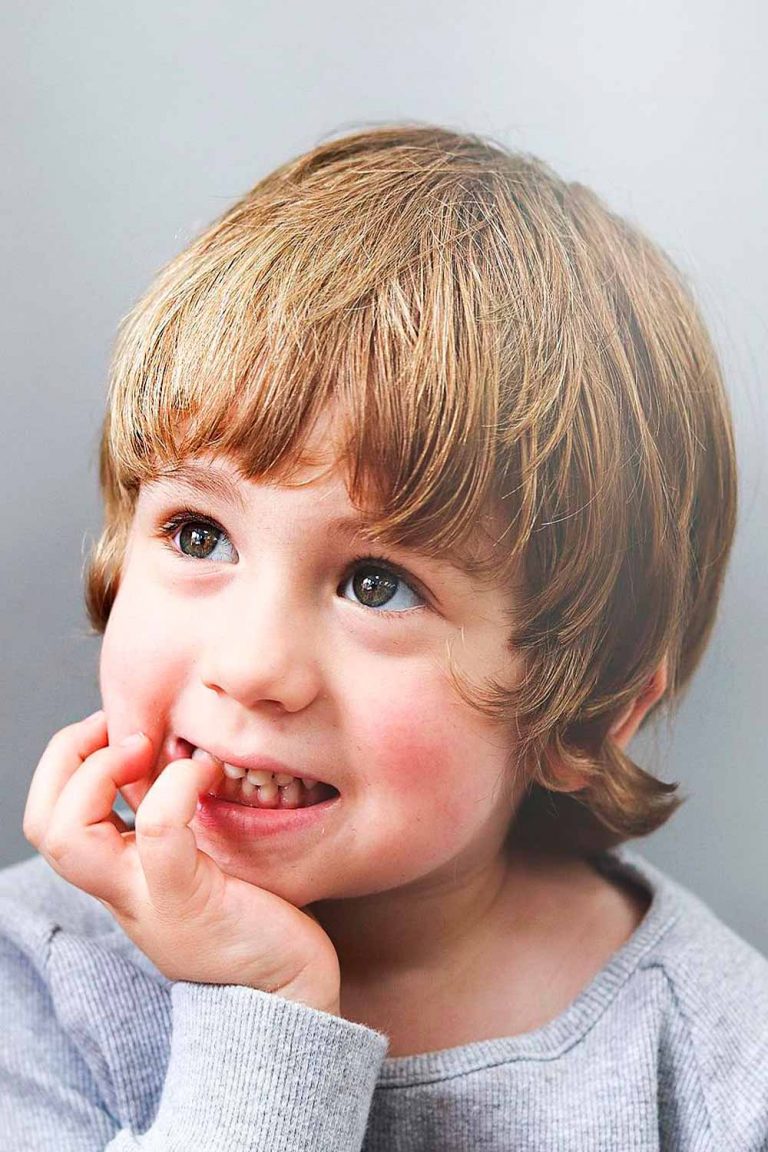 Source: @joshconnollybarber via Instagram
Skater Boy Hair
Want your kid to be the trendiest in the gang? Then it is hard to think of a better option than a skater boy haircut.
Red Swirl
Curly red hair boys are quite rare. If your kid was blessed with fiery kinks, feel free to take advantage of them. Let the hair grow long first and then style it so that every swirl of his tresses is emphasized.
Bushy Top Boys Long Haircuts
Now, this haircut will work best on medium-length to long tresses. However, to pull it off, your kid should have a luxuriant bushy mane.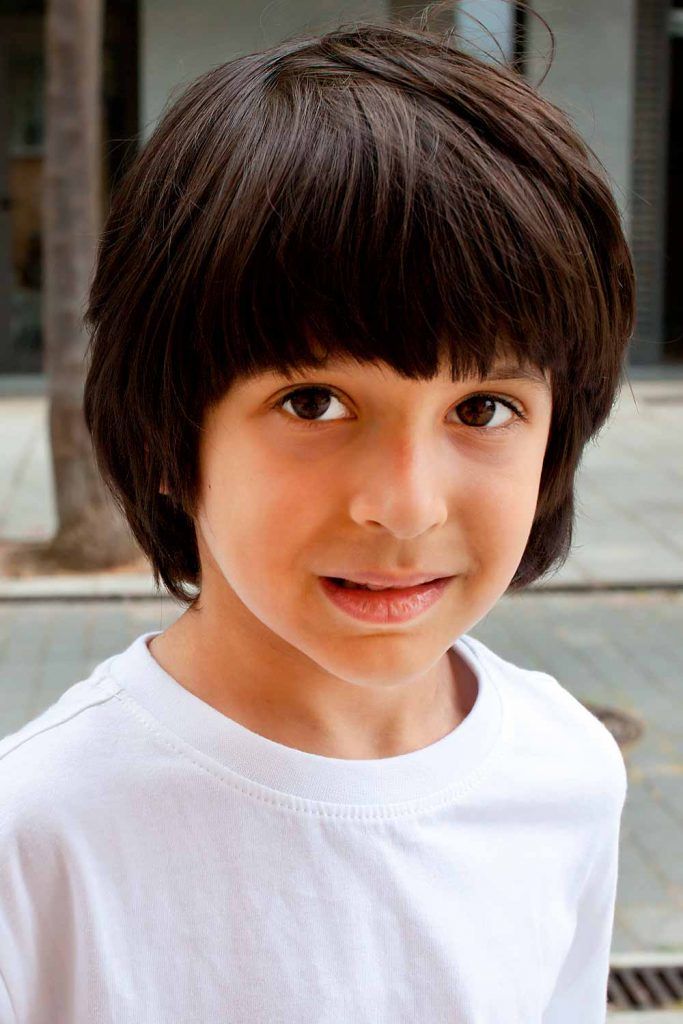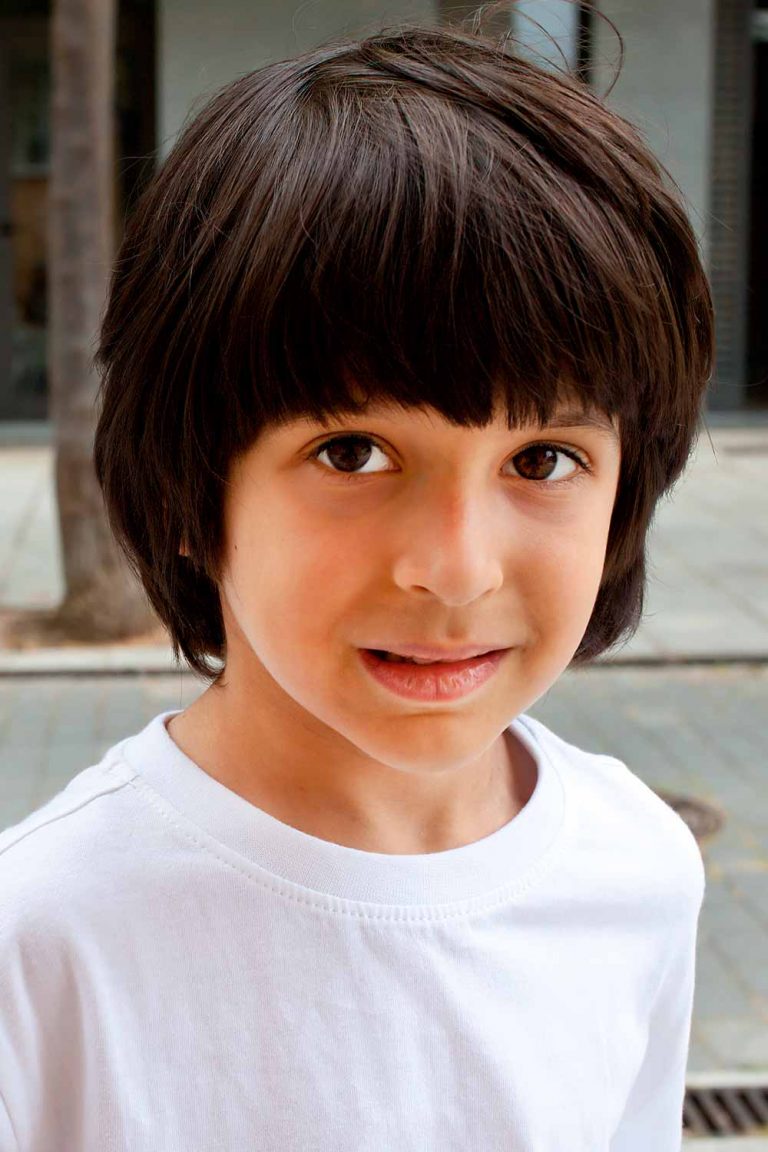 Textured Shag With Flipped Ends
Textured shag cuts are another popular piece of history that is seeing a recent resurgence. From the '70s rock scene, icons like Mick Jagger and David Bowie rocked this hairstyle with a feathered top but it might be best for your boy to let his hair lay flat when you get him in next time!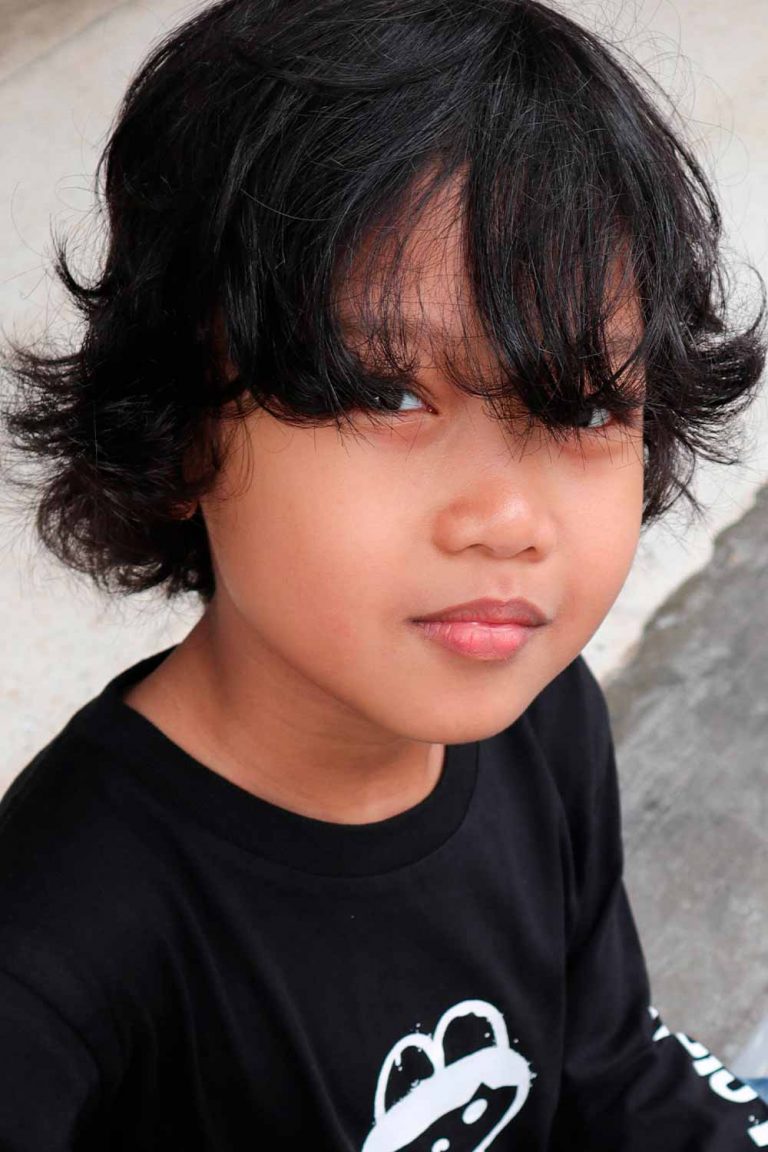 Straight Bob
Cool shoulder-length hairstyles don't have to be complicated. You just need braids or some hipster spin that requires regular styling! Instead, you can sweep your hair behind the ears, part it in the middle, and let everything fall naturally like a bro flow for guys of all ages who want their roots without all the fuss – it's trendy + fashionable too.
Source: @nata_grigorovich via Instagram
i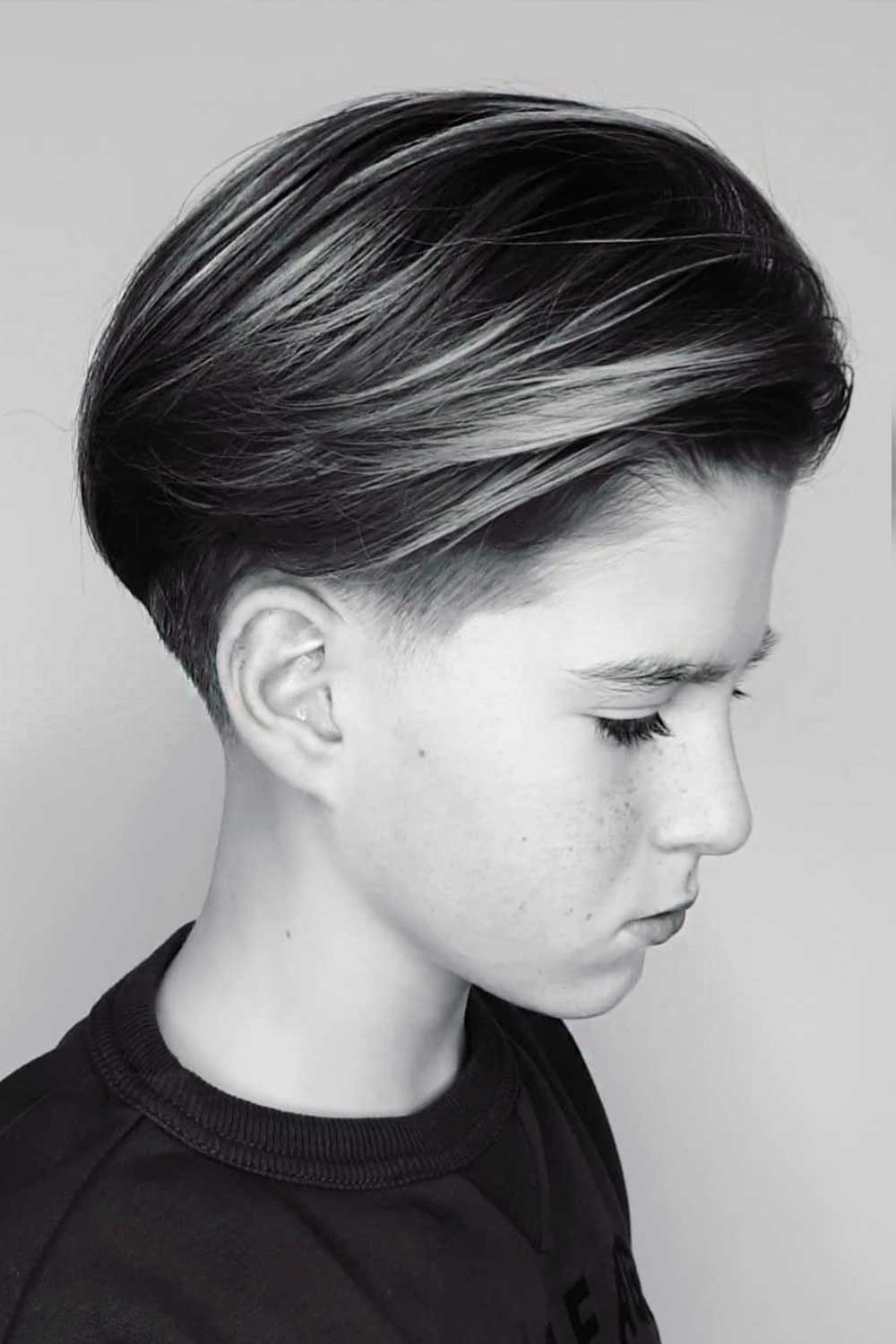 Source: @nata_grigorovich via Instagram
i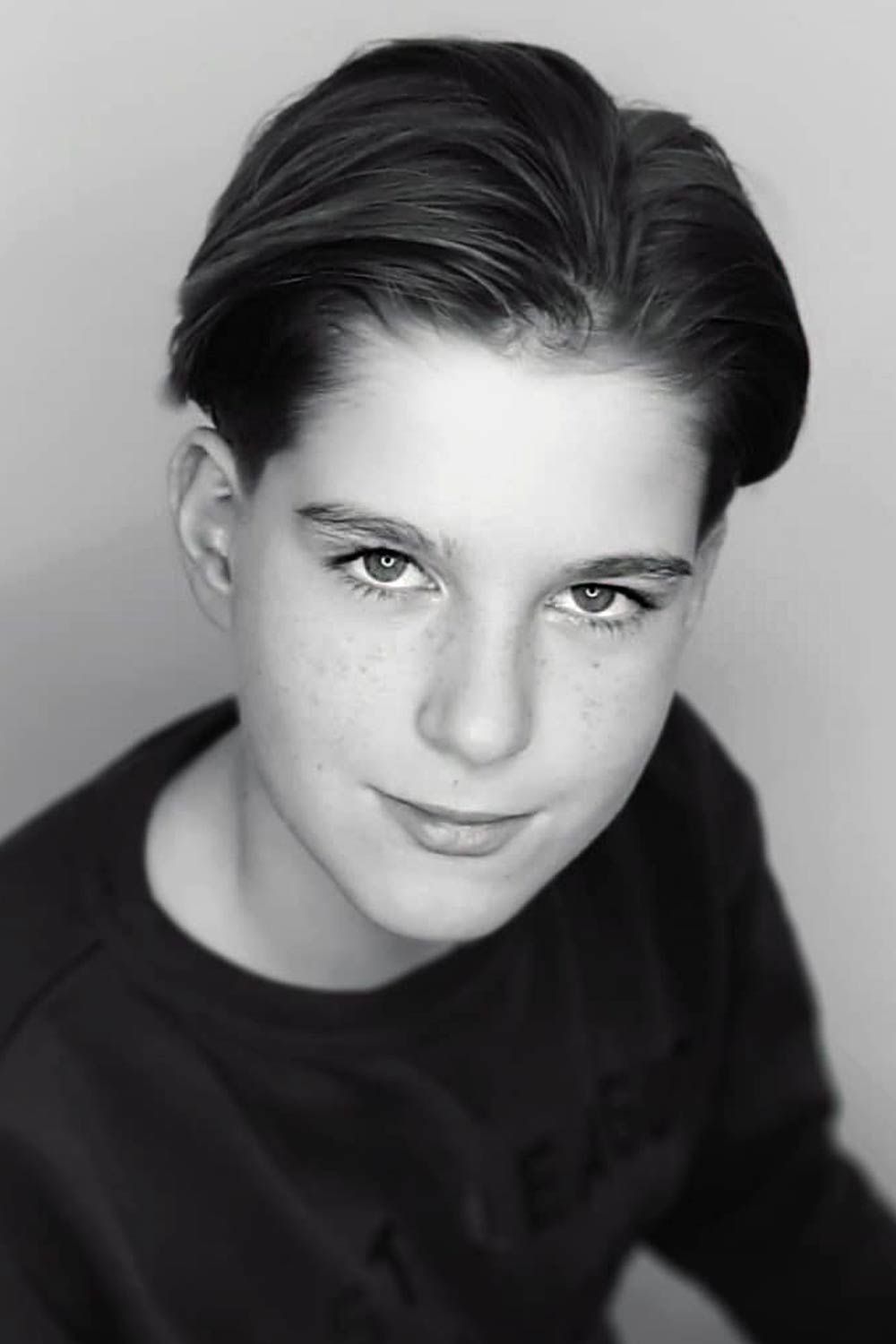 /
Boys Long Haircut Mullet
A mullet is a trendy long hair boys haircut characterized by shorter hair on the sides and front, with longer hair at the back. This unique style combines a classic look with a modern twist, creating a distinctive and edgy appearance.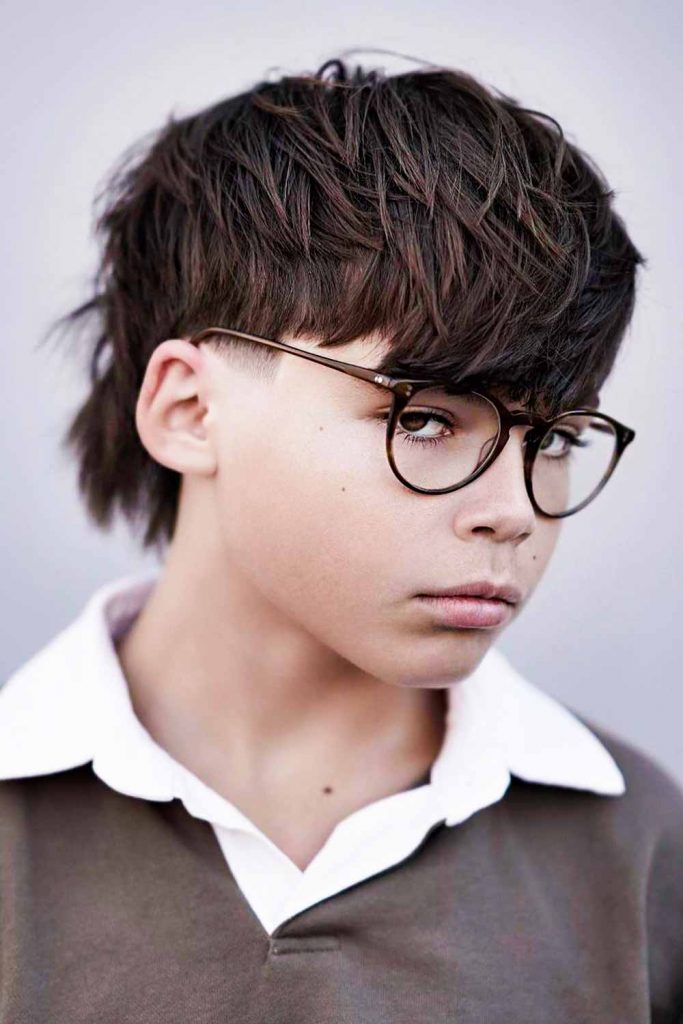 Source: @‌xbigwesx via Instagram
Long Bang Undercut
A trendy boy long hair cut featuring a striking undercut base with longer bangs falling gracefully over the forehead. This edgy yet stylish look combines the best of both worlds, offering a sharp contrast between the shaved sides and the longer, textured top.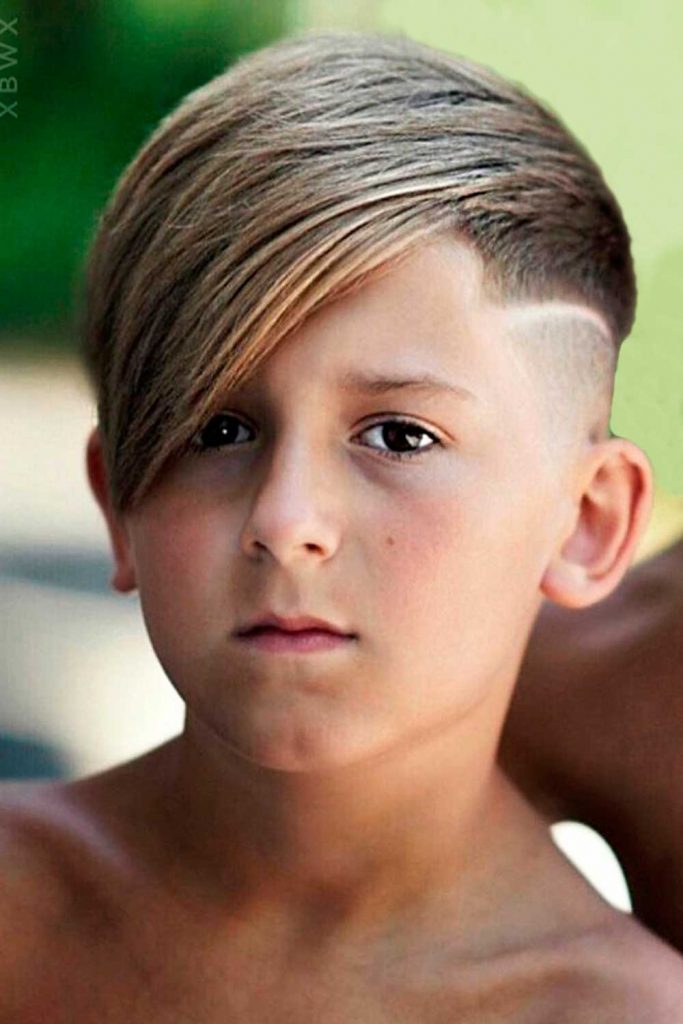 Source: @‌xbigwesx via Instagram
Top Knot Boys Long Hair Cut
The top knot is a trendy boys' long haircut characterized by leaving the hair on the top of the head longer and tying it into a bun or knot. This style combines the practicality of shorter sides with a distinctive and fashionable look on top, making it a popular choice among those who want to sport longer hair while maintaining a neat and stylish appearance.
Source: @alan_beak via Instagram
i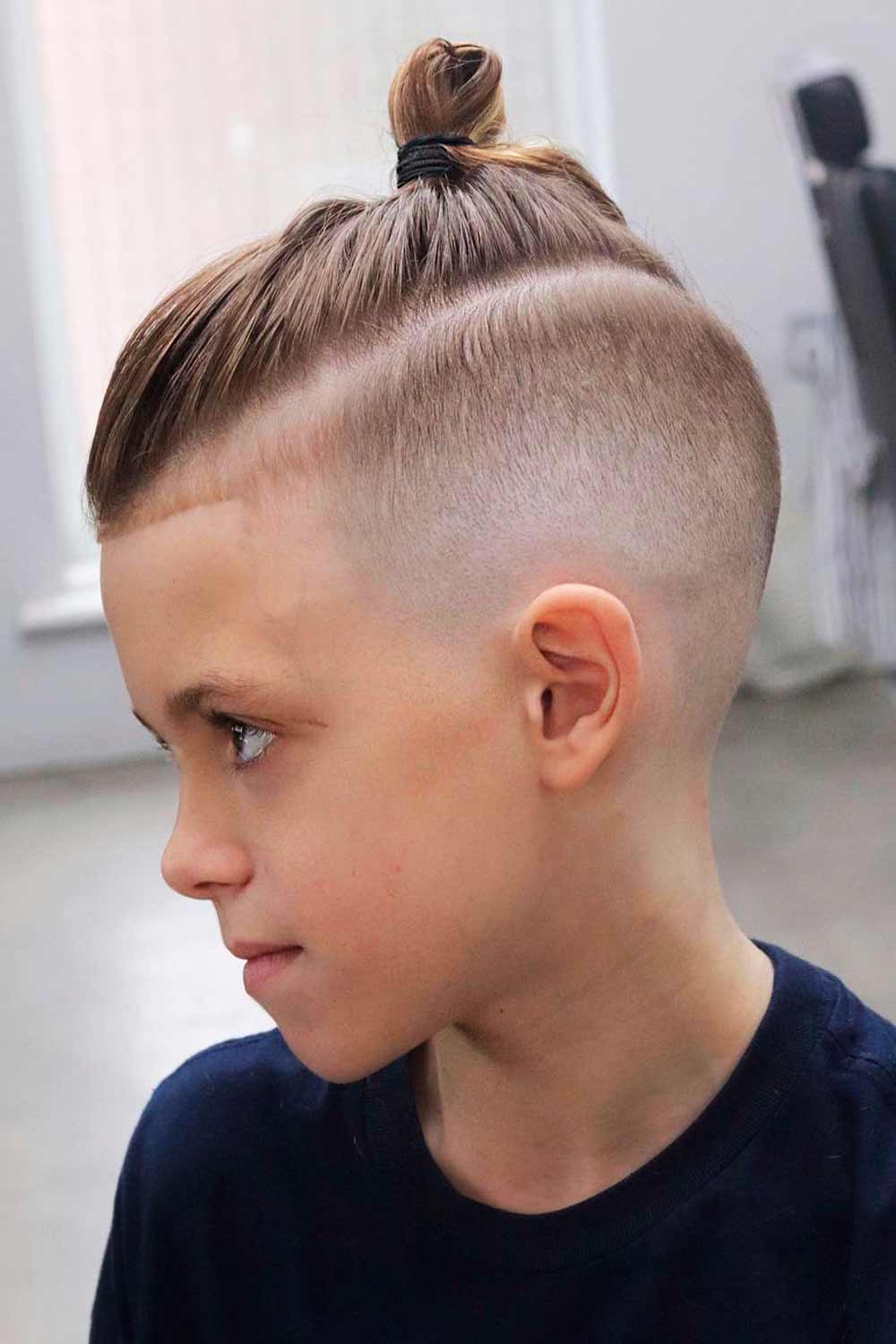 Source: @alan_beak via Instagram
i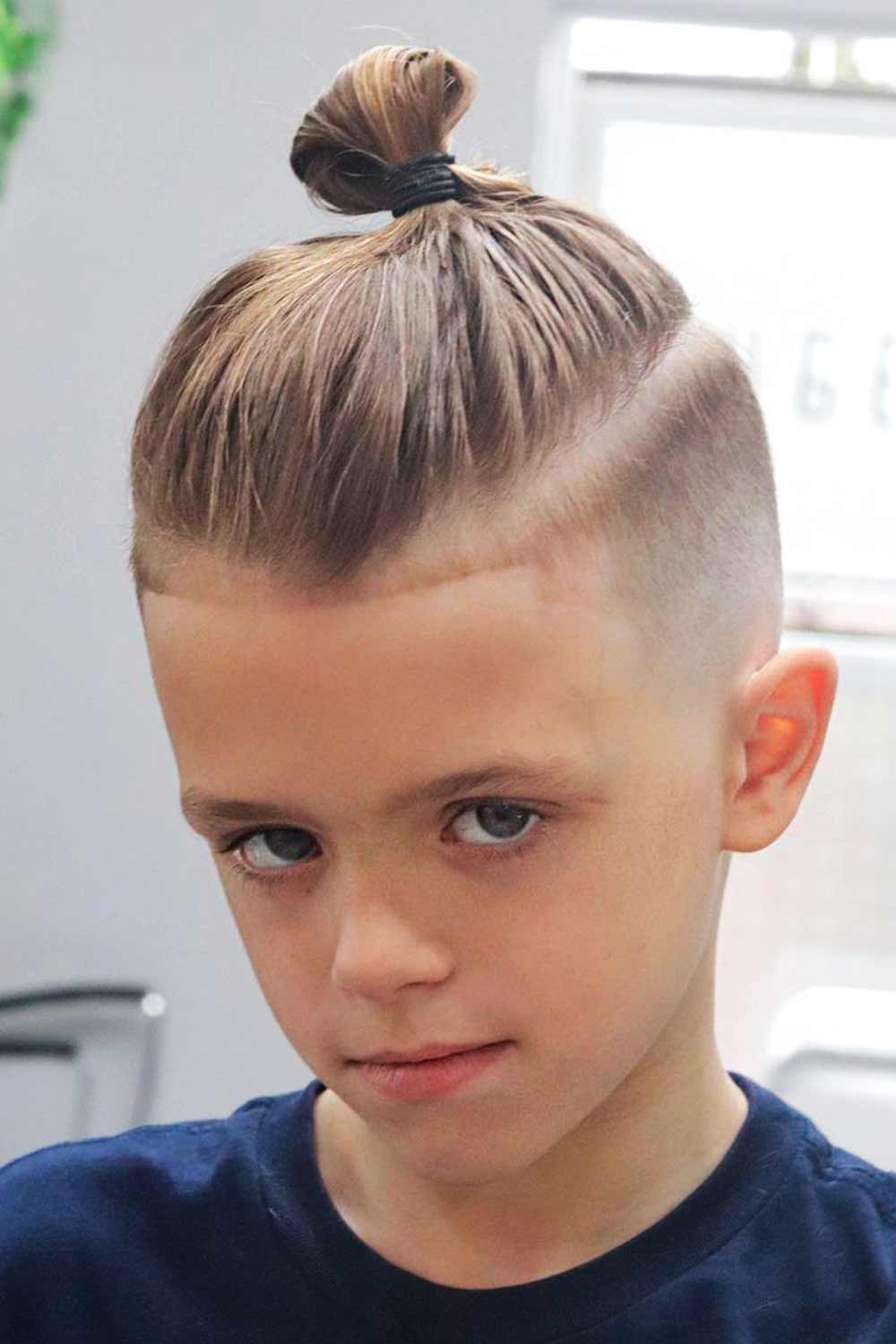 /
Long Rat Tails
The rat tails boys long hair haircuts features a distinctive style where the hair is cut short on most of the head, while leaving a longer, narrow section resembling a rat's tail at the back. This edgy and unique haircut offers a blend of short and long elements for a bold and individualistic look.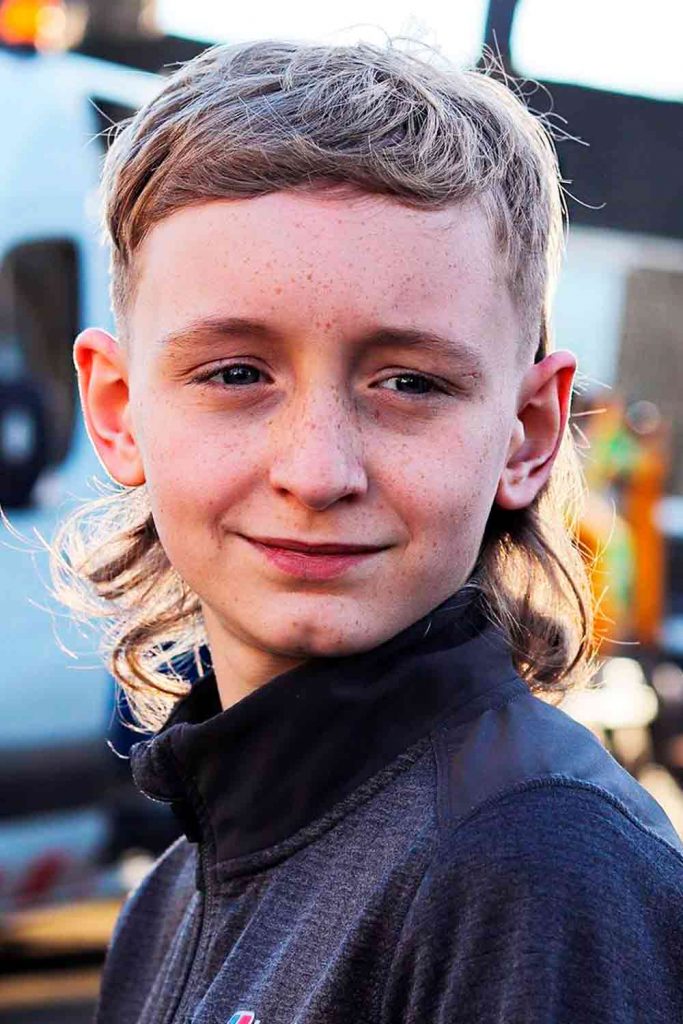 Source: @‌joshconnollybarber via Instagram
Wavy Shag Boys Long Hair Cuts
Get ready to embrace effortless style with his ultimate choice in boys' long haircuts. This trendy and versatile look combines the charm of wavy textures with the edgy appeal of a shaggy cut. The result? A dynamic hairstyle that exudes confidence and individuality. Whether you're aiming for a casual beachy vibe or a more refined appearance, Wavy shag offers the best of both worlds. Say goodbye to mundane haircuts and hello to a fresh, fashion-forward statement that's as easygoing as it is captivating.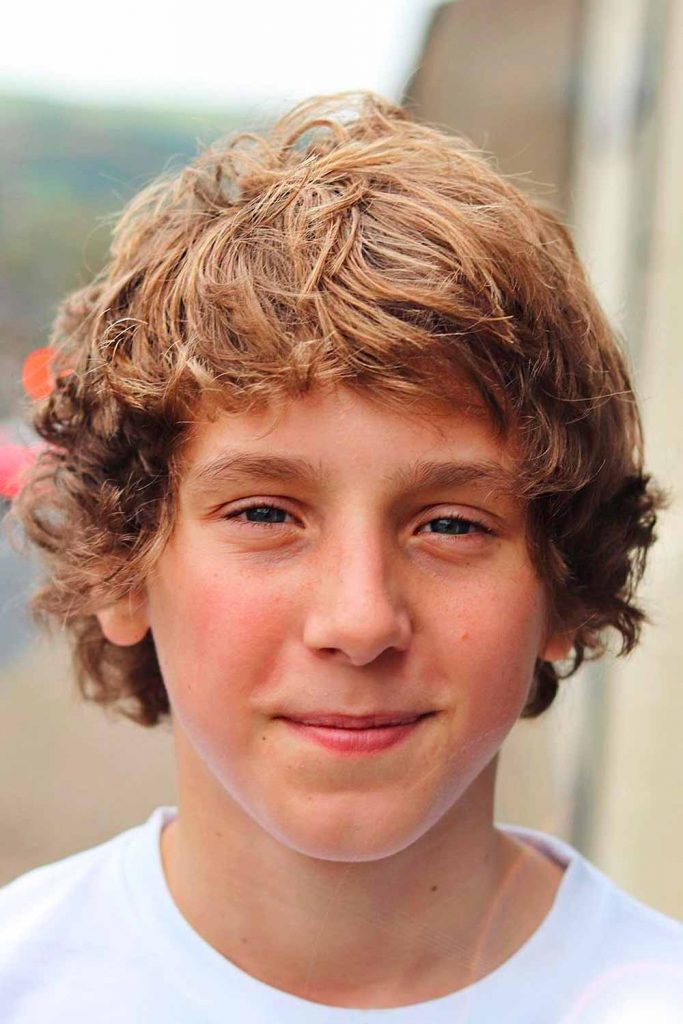 Source: @‌joshconnollybarber via Instagram
FAQs: Boys Long Haircuts
How do you cut boys' long hair?
To cut boys haircuts long, you need to do the following:
1. Get a pair of really sharp hairdresser's shears, sectioning clips and a spray bottle of water.
2. Section out the hair on the nape from the remaining locks, securing the latter with clips.
3. Spitz some water onto the hair so that it is damp.
4. Run a comb through the locks to eliminate tangles and distribute moisture evenly.
5. Put the strand between your two fingers and cut the hair that extends them. The shears can be hold parallel to the head or at an angle during cutting long boy hair.
6. Keep on chopping the hair on the rest of the head, aligning its length with the previously cut strands.
Is long hair in style for boys?
Long hairstyles for boys will arguably never go out of fashion. They offer a ton of versatility, ease of maintenance and an opportunity to emphasize their individuality. What is more, boy long haircuts effortlessly look bold and stylish, allowing your little champ to flaunt his hair texture.
Was this article helpful?